Fresh faced and bright as can be – these two beautiful besties came in to the studio for an entire day of glam and all things girly!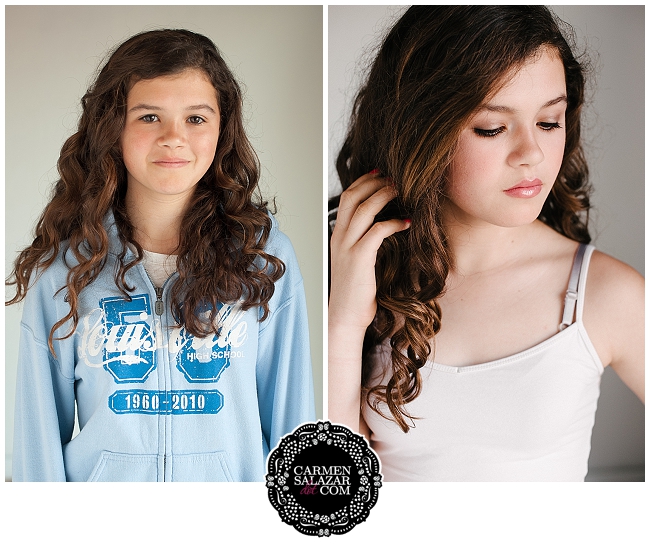 We had our fabulous teen and senior portrait makeup artist, Christi Reynolds, on hand to give these fresh faced teens gorgeous hair and makeup.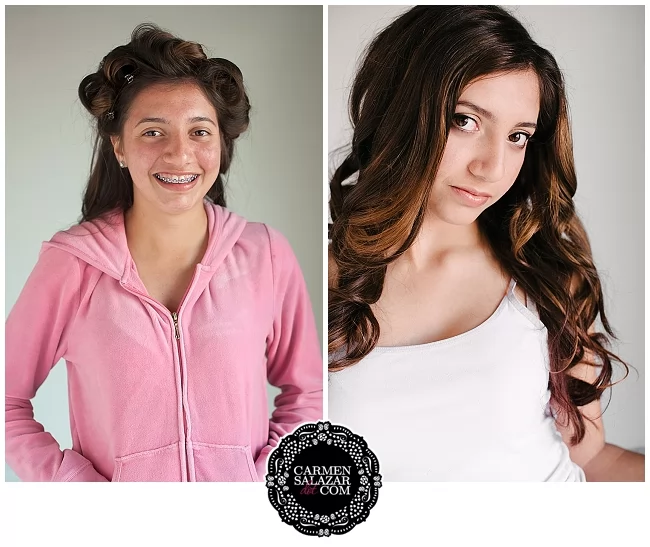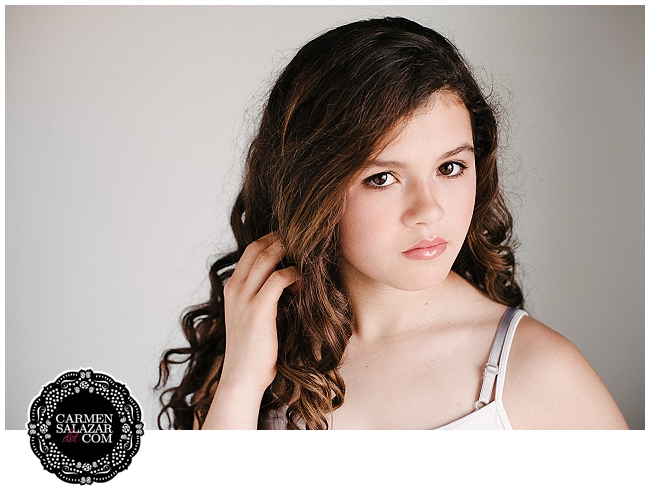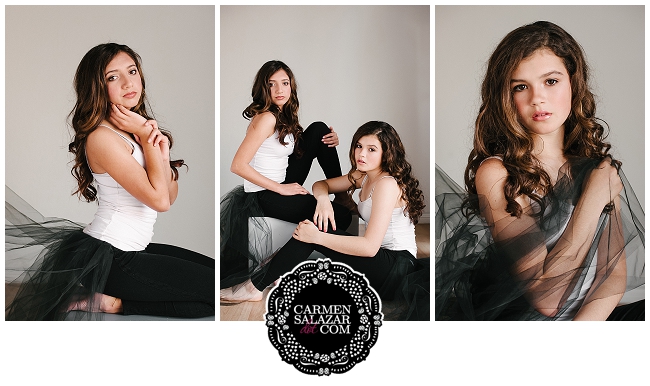 LOVE LOVE LOVE this series of the girls in classic black and white outfits. Simple, understated and beautiful!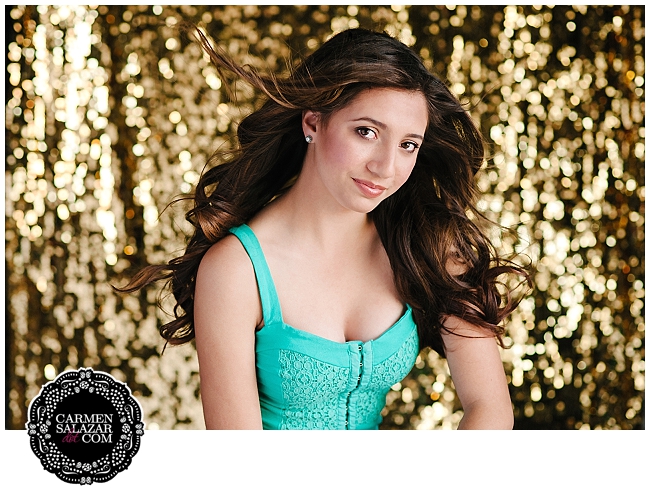 Bella's hair and gorgeous eyes were a great compliment to this glitzy gold backdrop.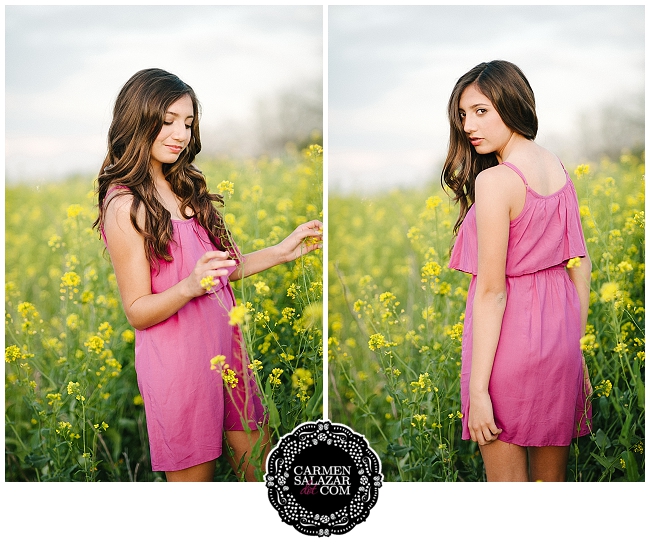 It's wild flower season in California and we are so thankful!  The clothing we selected was a nice pop of color against the fields of yellow.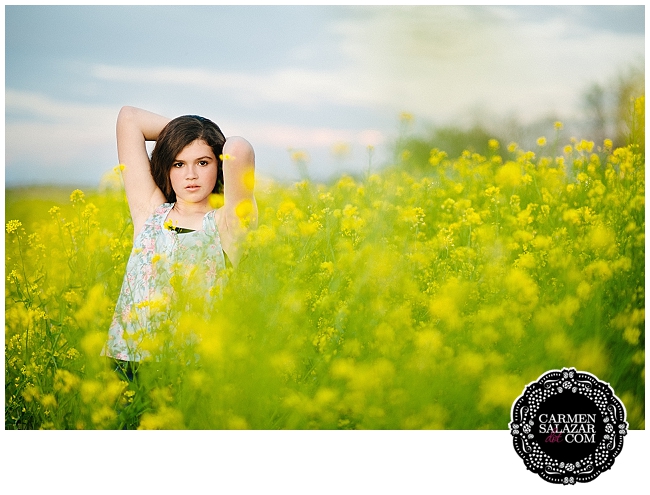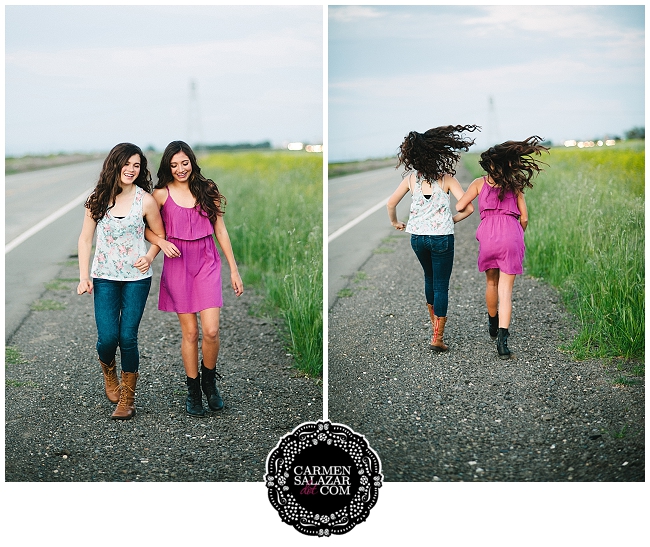 Check back for part 2 of these besties and their beautiful shoot – the next feature is definitely a bit more edgy and not to be missed!