This beautiful young lady turned Sweet 16 in September. She's a fellow Virgo – totally explains why I had such a connection to her and this session. She has a quiet yet powerful presence for such a young lady. Mom wanted to capture this time in her life as well as the special relationship she has with her beautiful horse, Tessa.  Now I'll be honest, I was SUPER nervous going into this session. The last time I was near a horse was 10 years ago in Ireland while I was backpacking around Europe.  I had never been on a horse but had these romantic visions of galloping through the lush green Irish hills with hair flowing – mine and the horse.  Can you see it yet?! It was so awesome in my head!  So, needless to say, reality quickly set in after my 5 minute orientation on how to operate a horse.  About 15 minutes into the ride my horse and I mutually agreed that neither one of us thought this was still a good idea. But, there we were, in the lush green Irish hills, me cussing him out and he eating his way back to the barn and keeping up with the group as he saw fit.
Well…Tessa has redeemed my faith in these gorgeous creatures. She has such a personality and apparently…grass is an impossible distraction. Who knew!?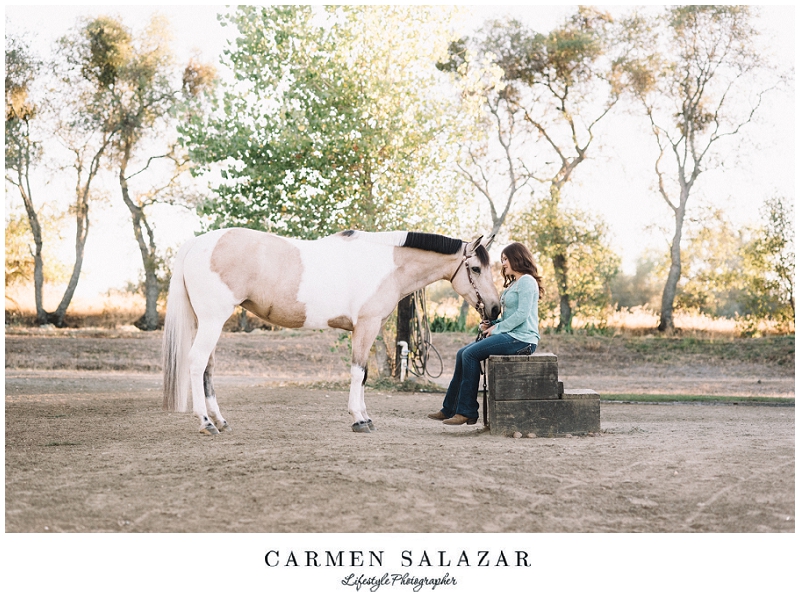 Tessa has been with Miss Peyton for 5 years and it's time for her to find a new horse to continue her riding skills. Capturing this time together for them was the sweetest gift and I'm so thrilled Miss Peyton will have these images to look back on.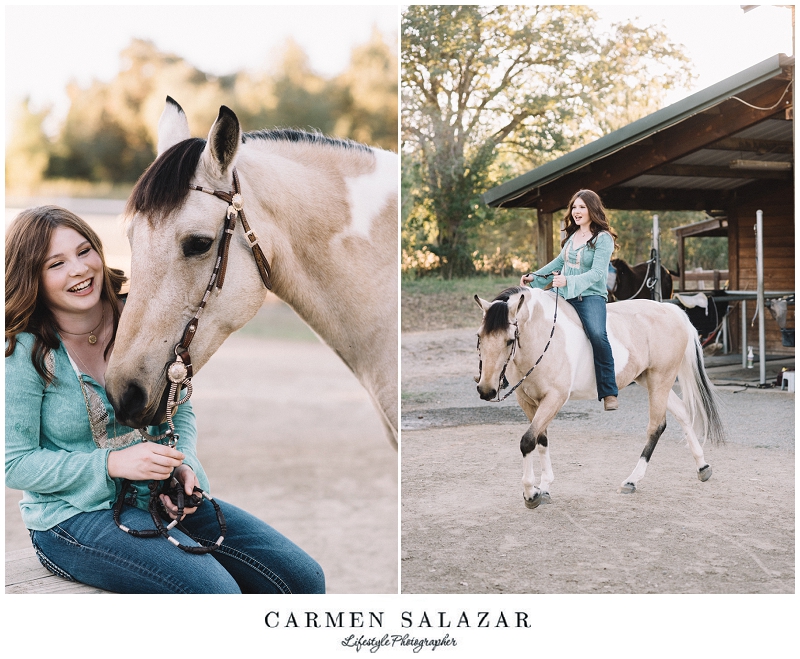 Miss Peyton has the most adorable smile that Tessa brings out of her.  Photographing around Twin Palms just before sunset with her gorgeous amber hair was absolute perfection!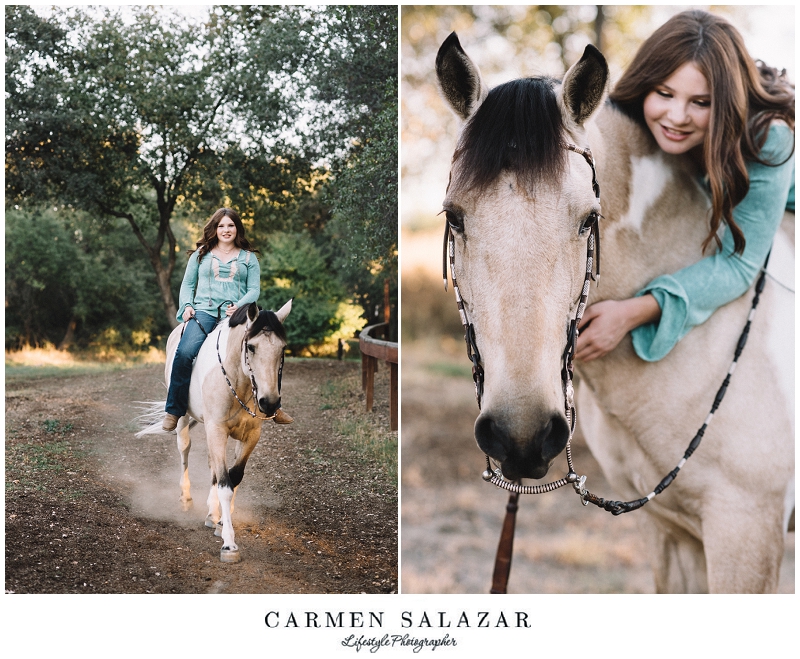 Ok…so this is the vision I had in my head of me in Ireland. Clearly, Peyton does this better than I ever could!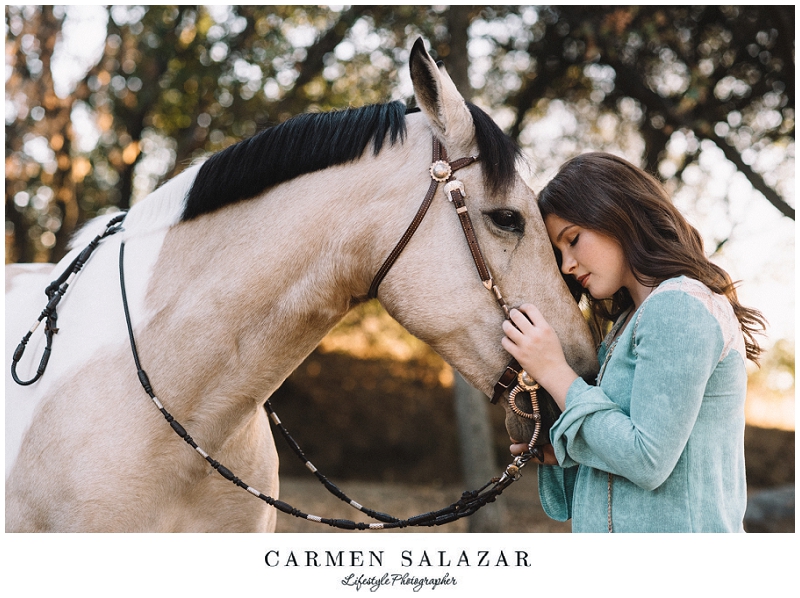 So this moment melted my heart – and mom's too! The tenderness, the relationship, the light, all of it – perfection. And, Peyton is using the same beautiful reins her mom used as a child.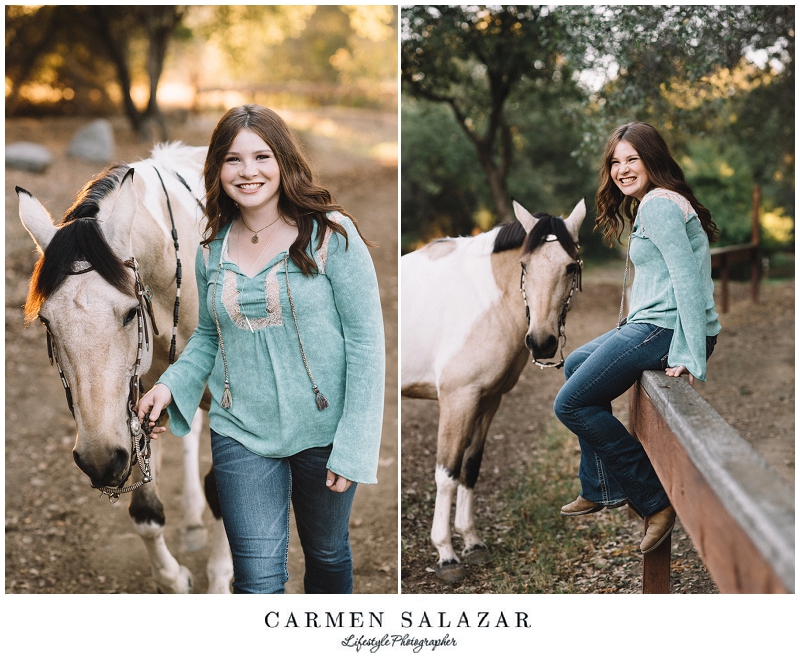 16 is off to a great start and this girl is going places! Thank you Peyton and Tessa for sharing your beautiful slice of life with me!