Kat was giddy as could be in her room at the Sheraton Grand. Her soon to be husband just down the hall, her three sisters gushed over the excited bride. Kat and Dan are into the classics. They chose the Memorial Auditorium for the vintage, grandiose element that they wanted to shine through their wedding. Kat's dazzling gown, very vogue hat,  and vintage cut wedding bands made me feel like I stepped out of time into a classic film. The darling couple took a sweet peek at each other on the Auditorium steps, and I'll be surprised if they don't take your breath away too!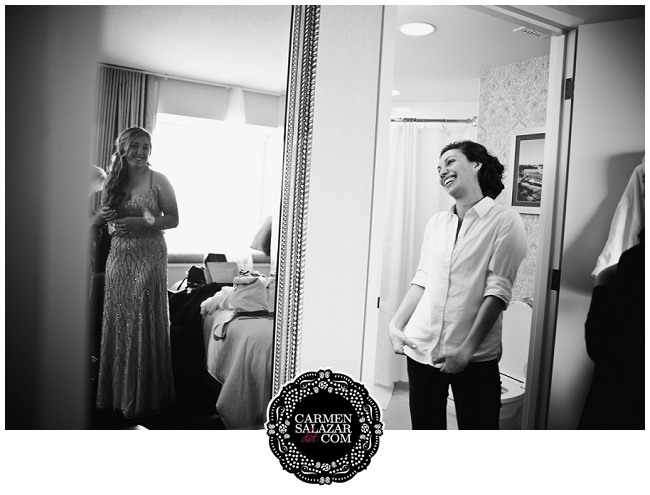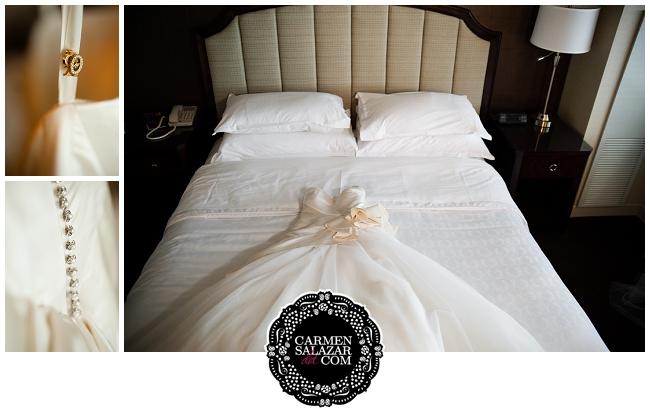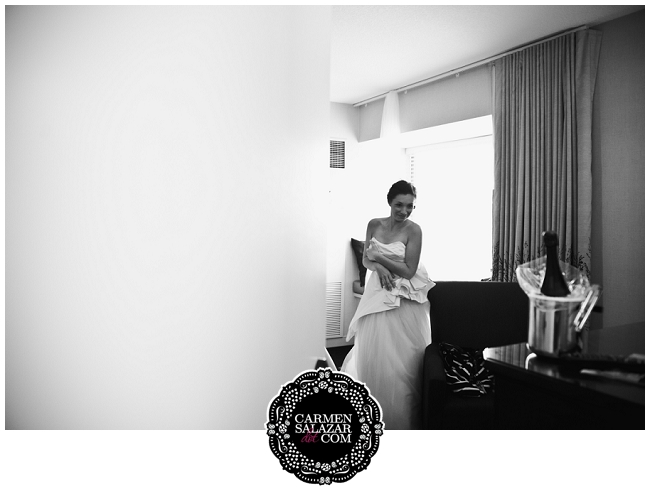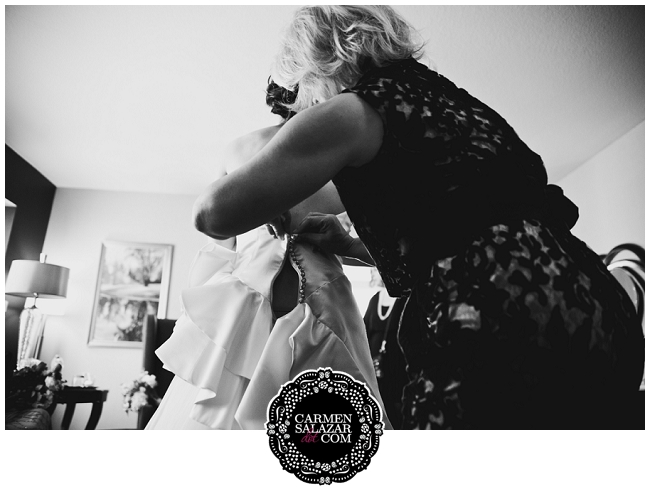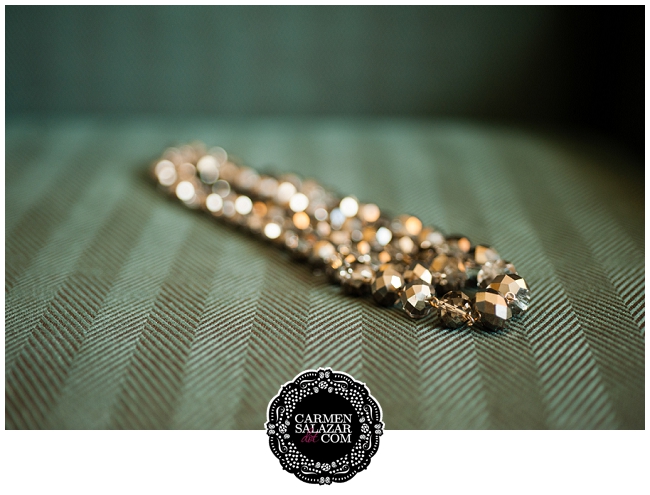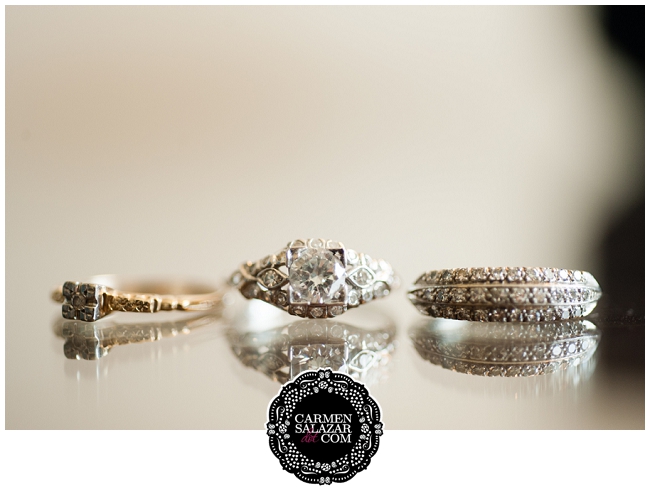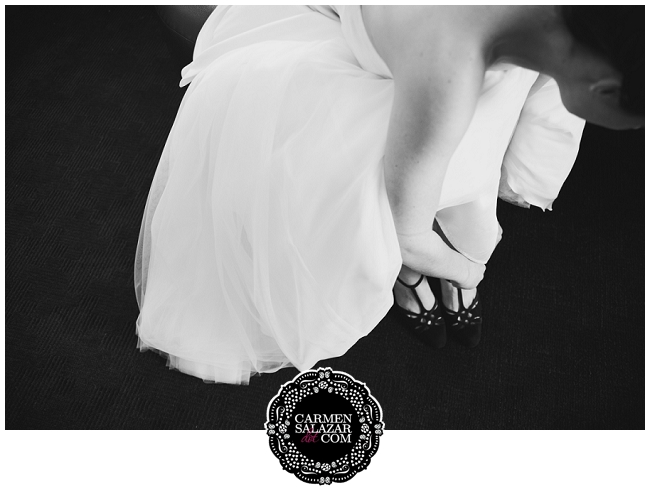 I realized how totally down to earth Kat is when she told me these weren't new – they are just her favorite heels!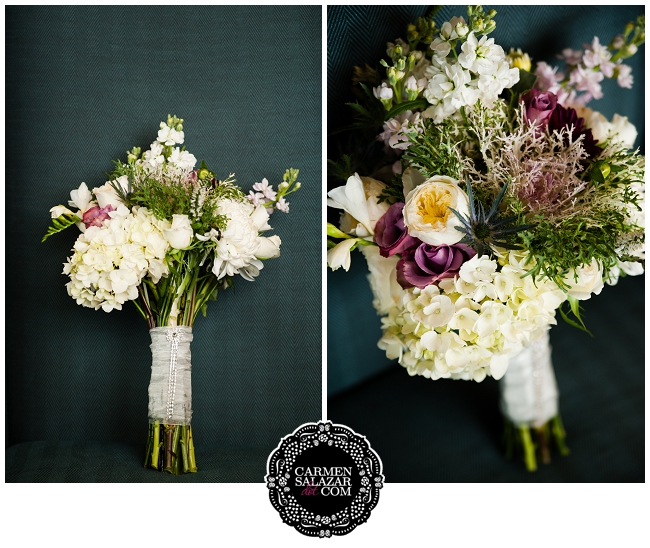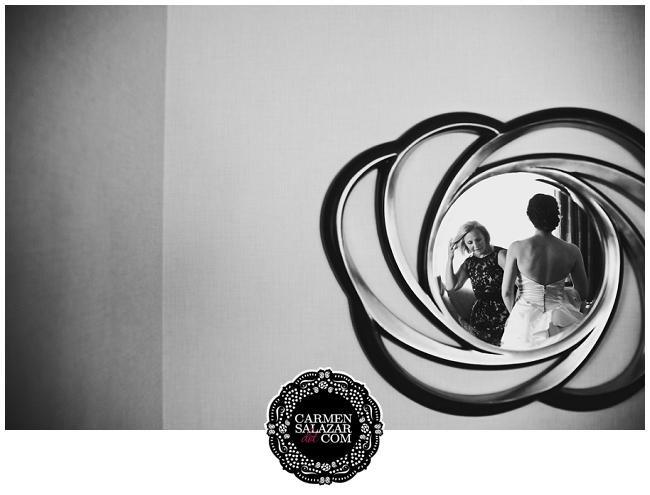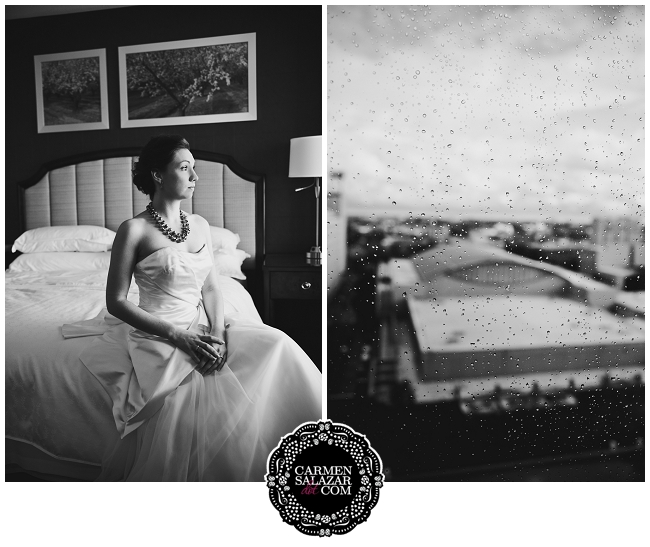 Even sprinkles couldn't dampen these lovebirds' big day!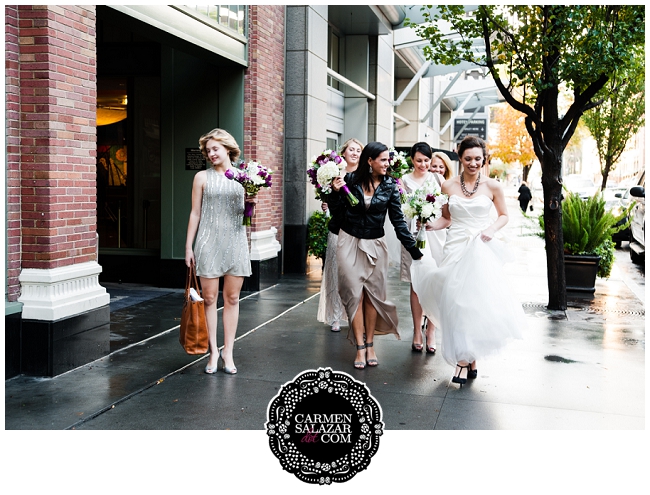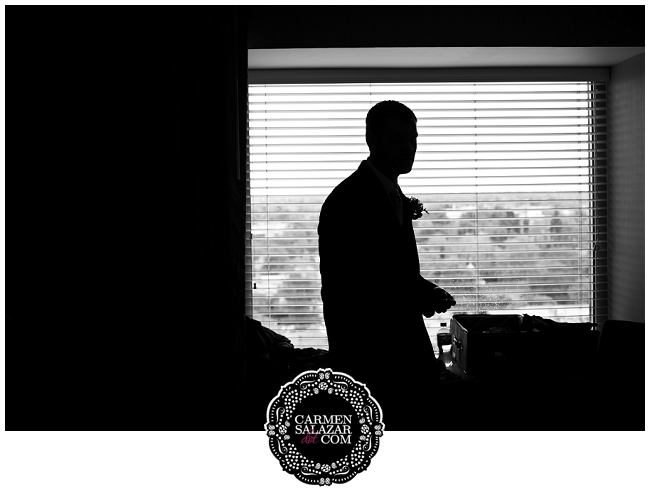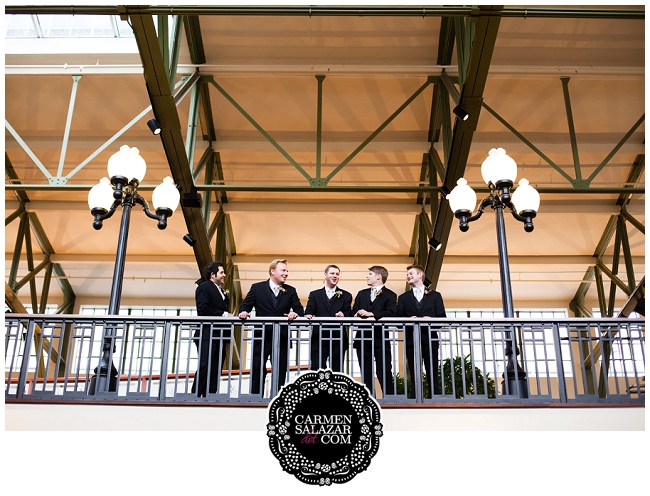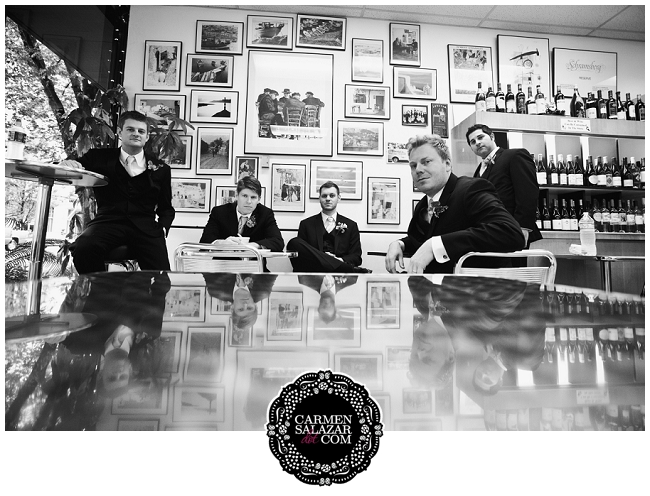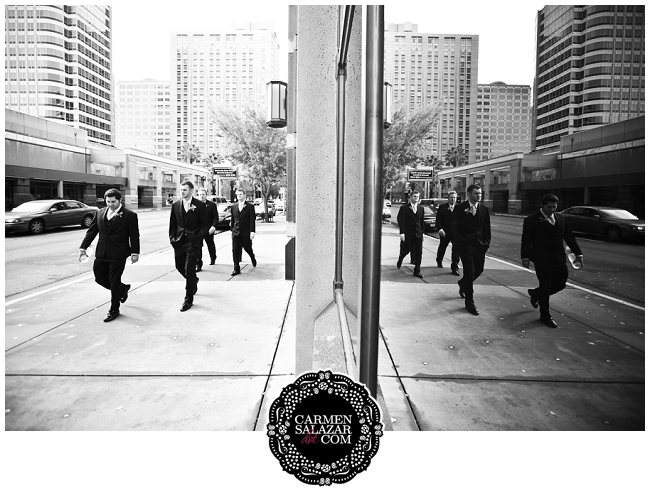 These boys got swagger!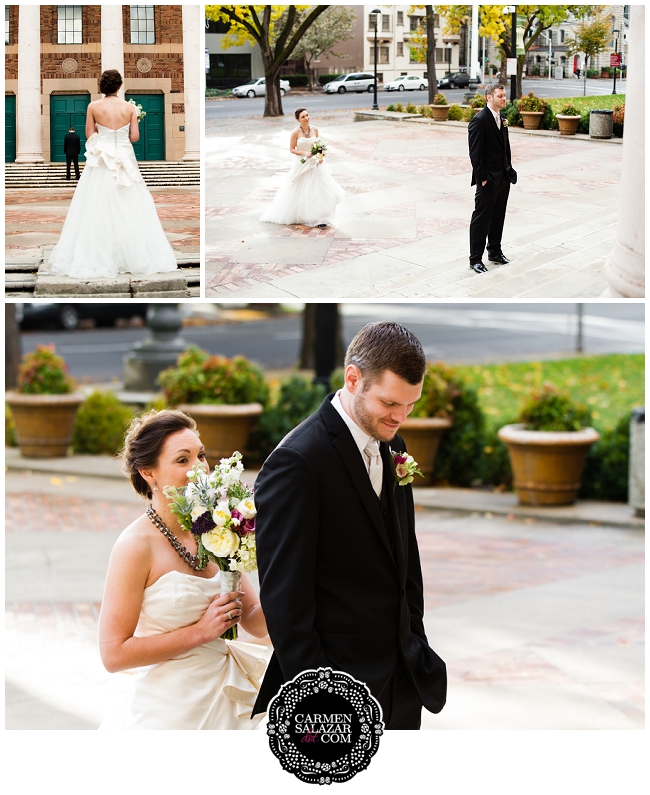 Kat was giggling all the way up to the awestruck Dan.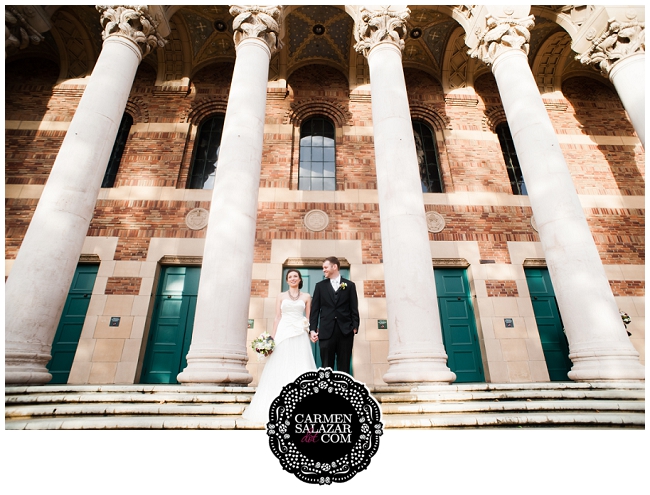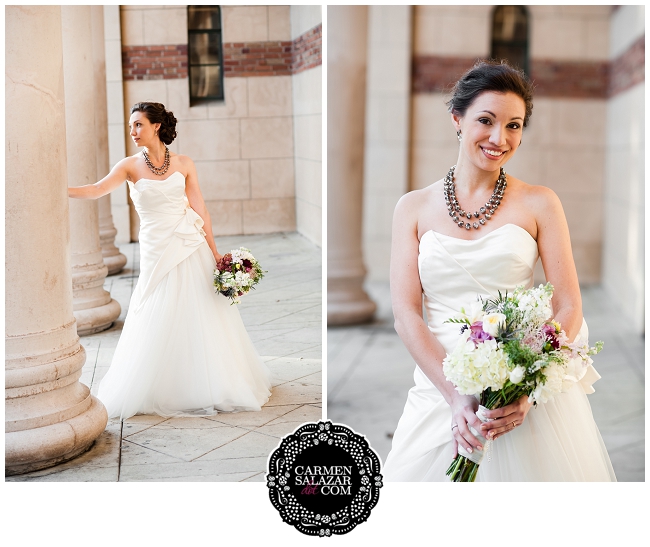 Gorgeous Kat.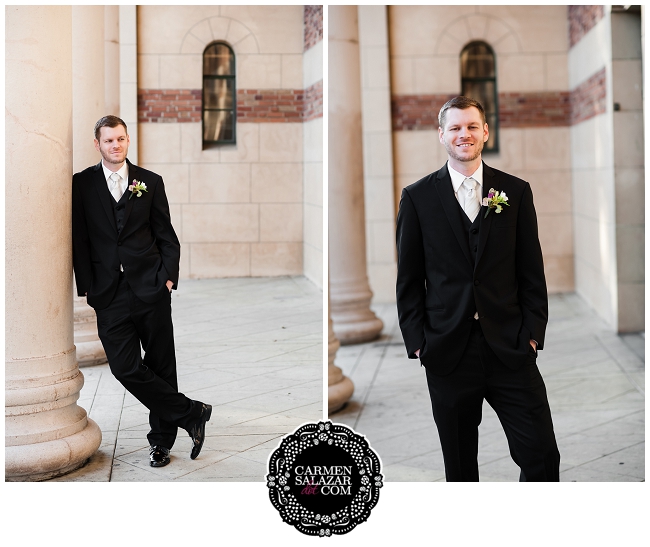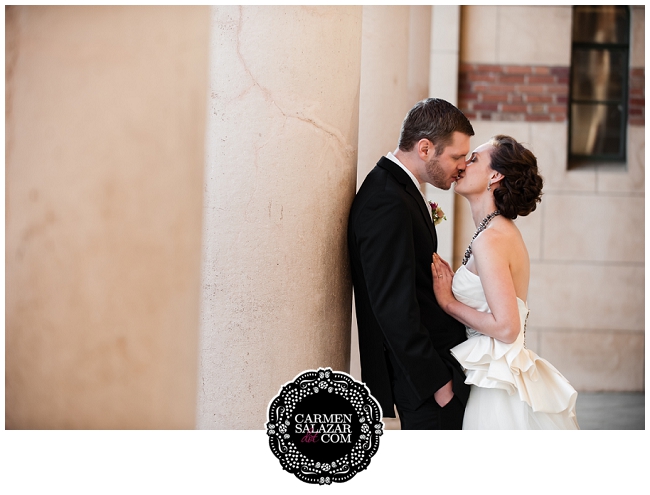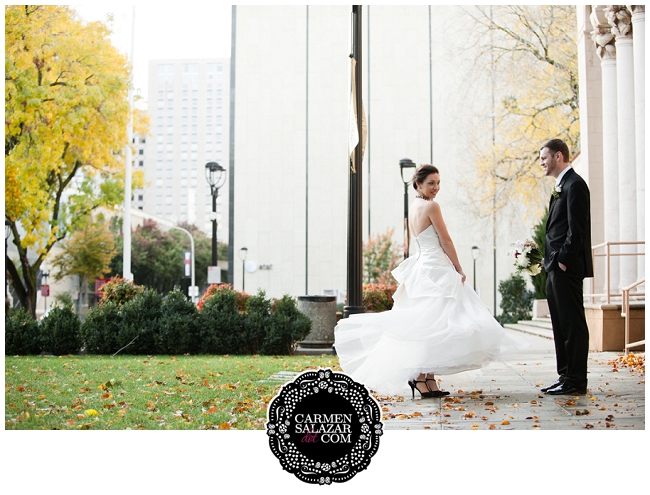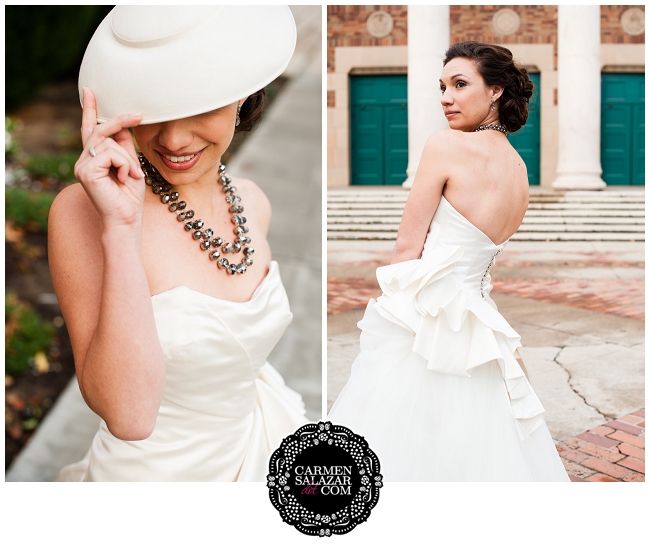 An edgy edition to Kat's classic look.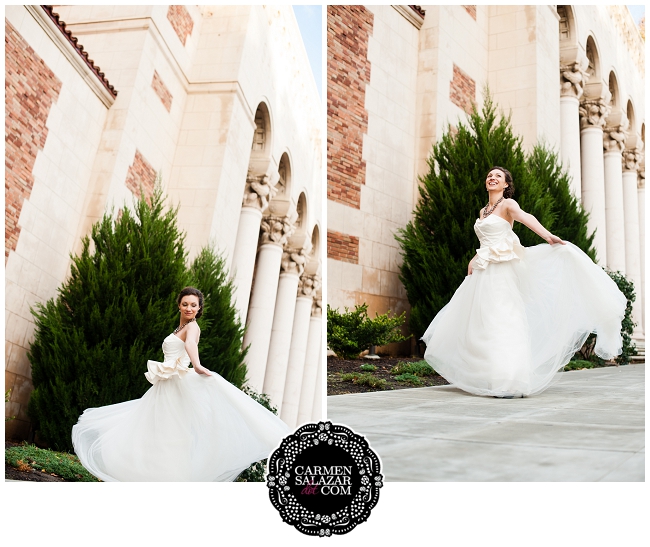 Make sure to catch Part 2 of Kat and Dan's big day, coming soon!