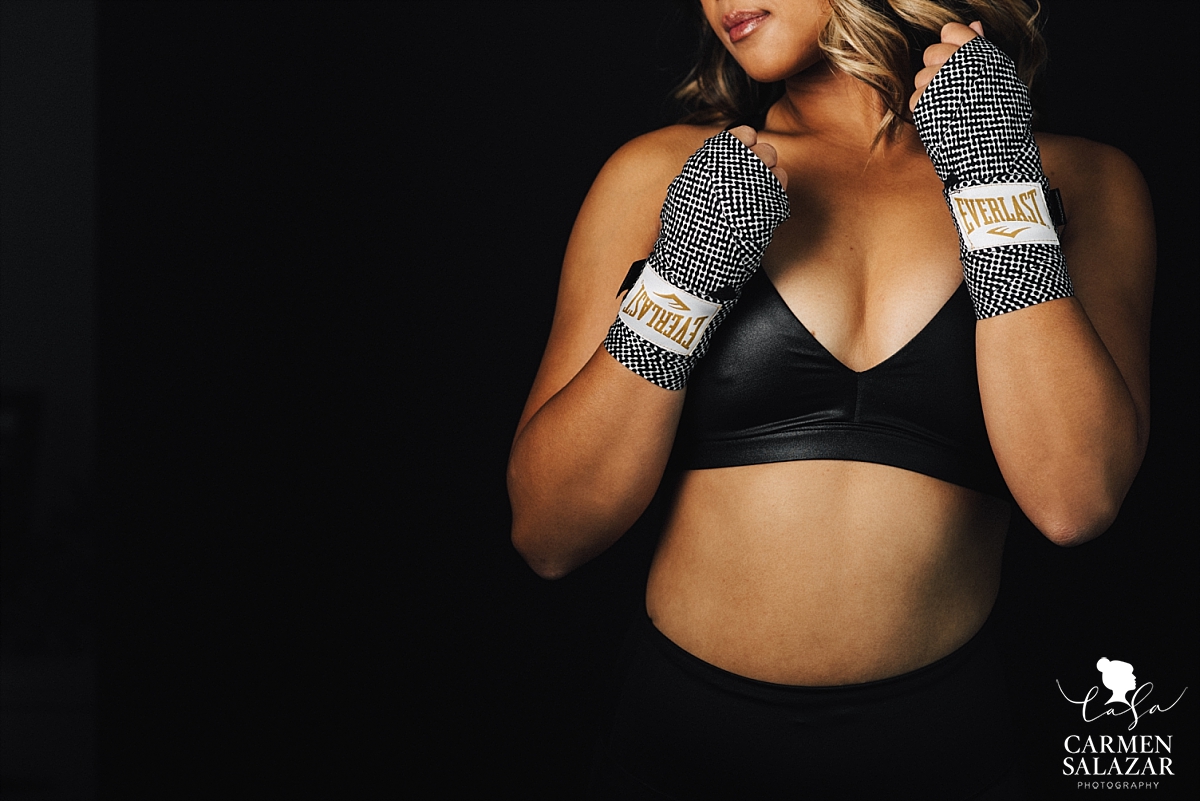 We want our empowered beauties to feel their best for the portrait experience so here are a few tips to help you feel 100% ready to slay!
3 months before your session:
You've booked your boudoir session and now you are ready to 'TKO' that baby!  That yoga class, meditation practice or evening walk with your pampered pooch you've been meaning to start? It's time to take action! The better you feel, the better you'll look.

1 month before your session:
Mark your calendar! Schedule aesthetician appointments. Give yourself plenty of time to shop for something that makes you feel confident and beautiful. We recommend creating a secret Pinterest inspiration board with images you find from around the Internet or from our boudoir gallery. If your partner is in on the planning process, get them involved and have them join you in the shopping spree. If it's still a secret for that special someone, drop some impromptu fashion shows at home and see what sparks their delight! If this experience is for your own empowering experience, ask a group of close friends for their opinion. Our girl tribe never lets us down! 
3-5 days before your session:
Get waxed (bikini, lip, brow—whatever your normal routine is) a few days prior to your session to make sure any redness or irritation has subsided. You know your body best if you need more than 3-5 days to adjust treatments accordingly. Stay out of the sun. For a nice glow, consider a natural spray tan. If you've never had one before, perform a trial run a few weeks beforehand. If you need a recommendation let us know, we have a fabulous tanning artist to recommend.
Also, try on your outfits and narrow down your wardrobe selection.  If you're trying out a new hairstyle or color, give yourself a few days to adjust and to make any changes if needed. If you have bangs – JUST SAY NO to the last minute bang trim. Let those freshly cut babies have 2 weeks to grow out for bangin' bang perfection. Trust me, I speak from my own boudoir experience…lol!
Day Before
Drink plenty of water for radiant skin.  Sweat it out — get that last workout in. Treat yourself to a manicure and pedicure. If that's not your jam, come with bare nails that have been shaped.  Take a long bubble bath to relax. Listen to calming music. Try on all outfits and accessories to make doubly sure everything fits well. Remove all tags for any outfits you know you are keeping. Feel free to leave tags on for those that you are iffy about.  Moisturize your skin all over before bedtime. Most important of all: Get a good night's sleep!

Day of
Drink plenty of water and eat something light but filling.  Use a clear deodorant for that day and wear comfortable clothing that won't leave any marks on your body. You should arrive with clean hair that is fully dry. The skin should be cleansed and moisturized.  When you arrive for your appointment you'll be greeted with a smile and a beverage of your choice. After our style consult, we'll show you to your private dressing room, provide a robe for you to change into and then hand you over to your stylist for your pampering beauty treatment. Beware…this experience is highly addictive.  You'll leave feeling like an empowered goddess, telling all your girlfriends and wanting to come back again!