There's no place like home – for a wedding, that is! Jenn and Brian wedded in Auburn, California, at a private family estate. With lush vineyards and rustic wine barrels, the couple brought a modern edge to their ceremony's style. Clean sleek colors including vibrant green and midnight blue added just the fight pop of color.  This couple and their bridal party crew were such a treat to work with.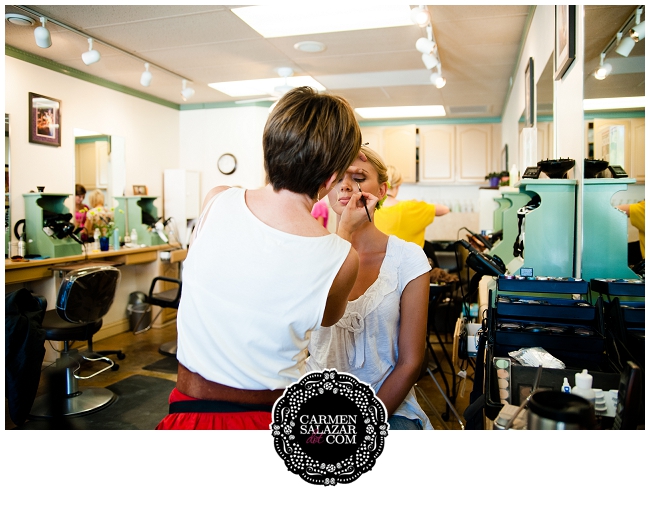 The very pretty bride getting made up at 979 Hair Design by Jill of Beauty Box Makeup Arts.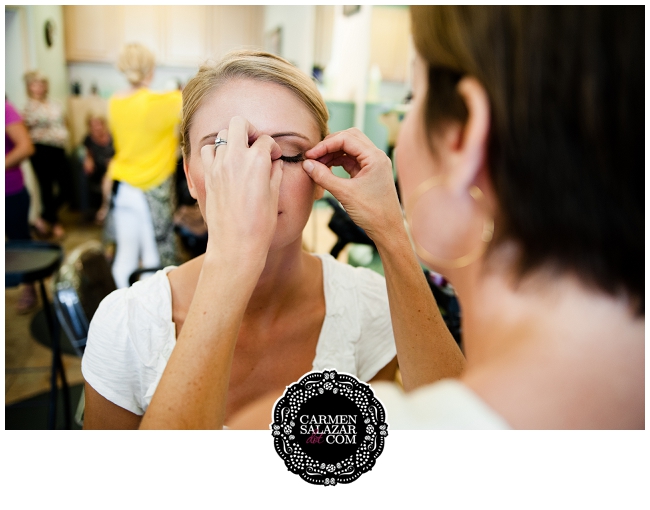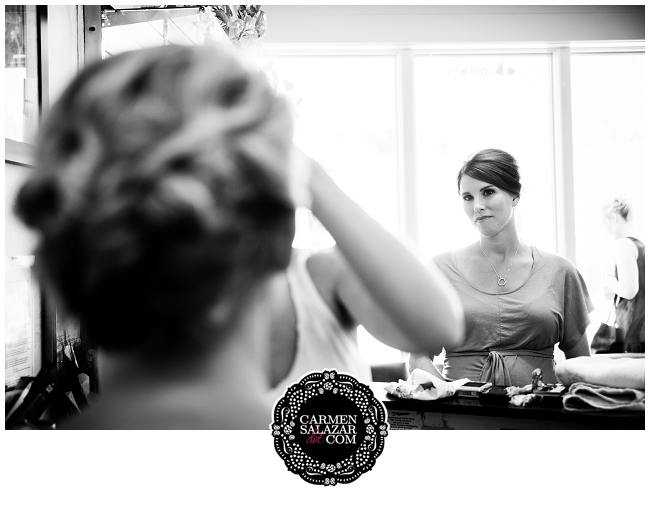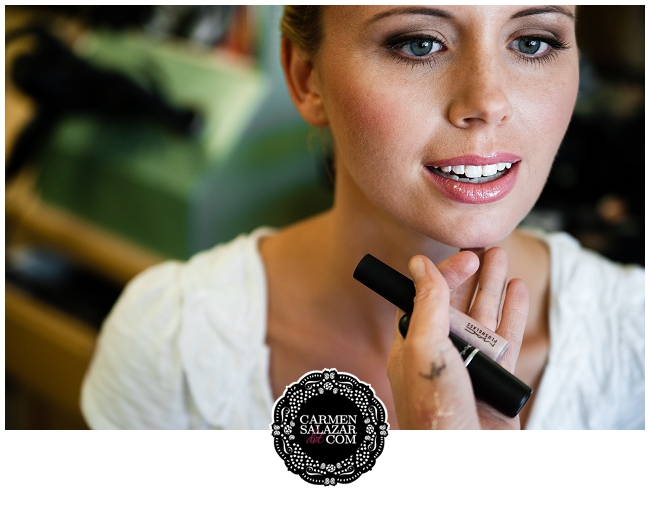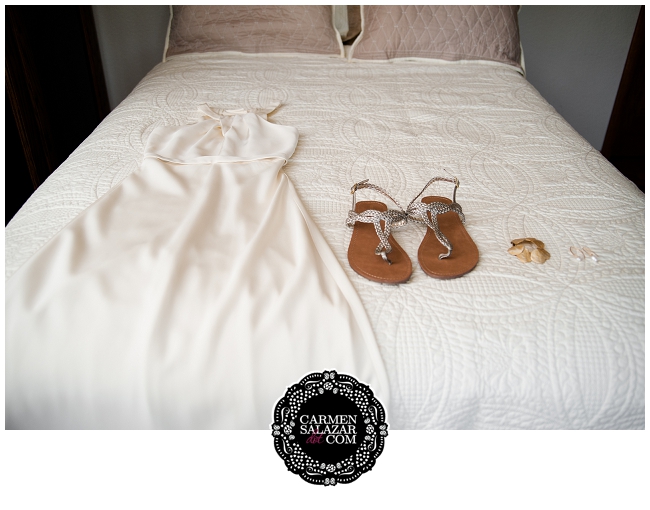 Metallic sandals were a playful addition to Jenn's gown.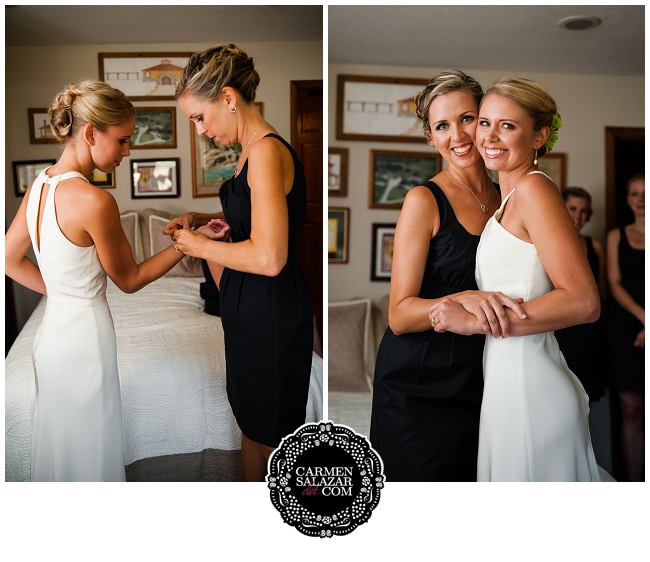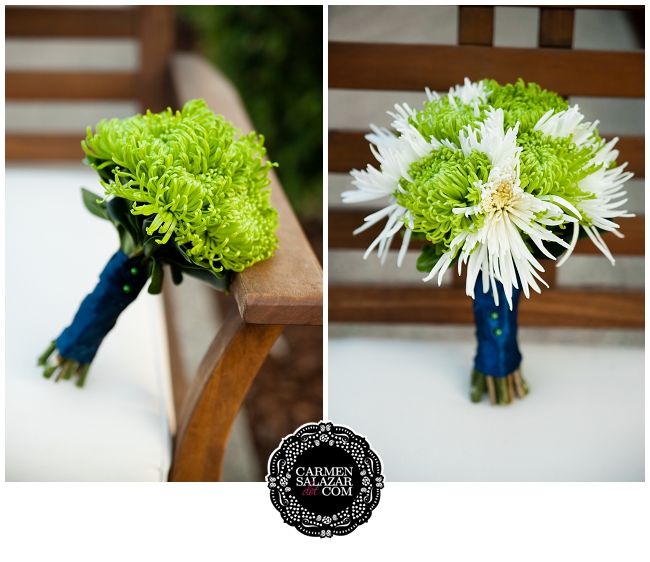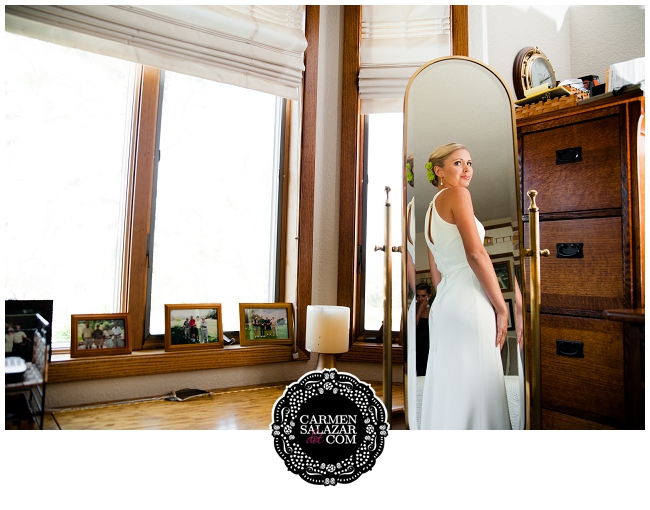 Her modern, cut-out J Crew gown was simply beautiful.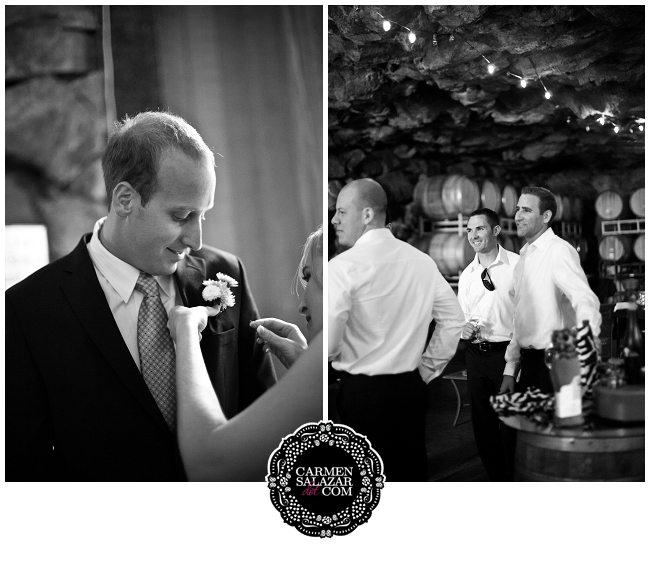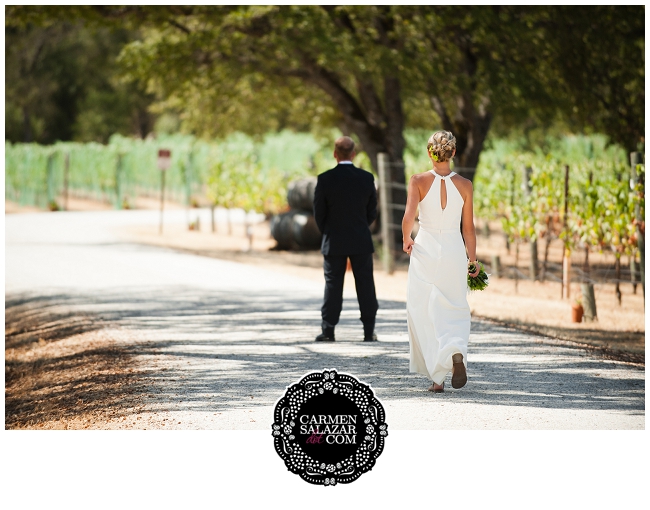 First looks are always my favorite!!!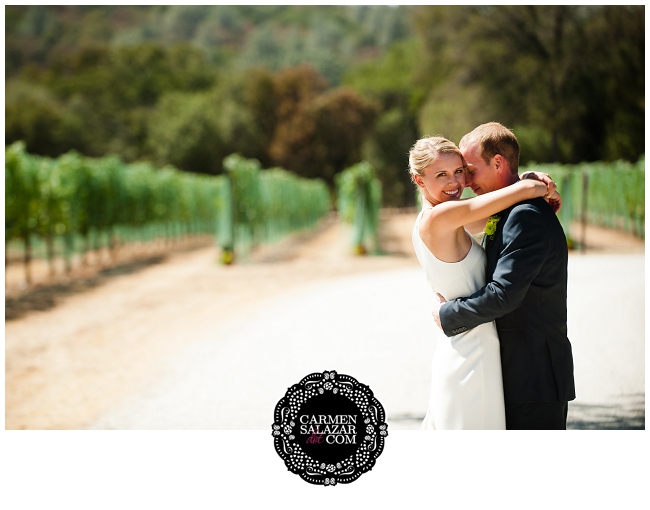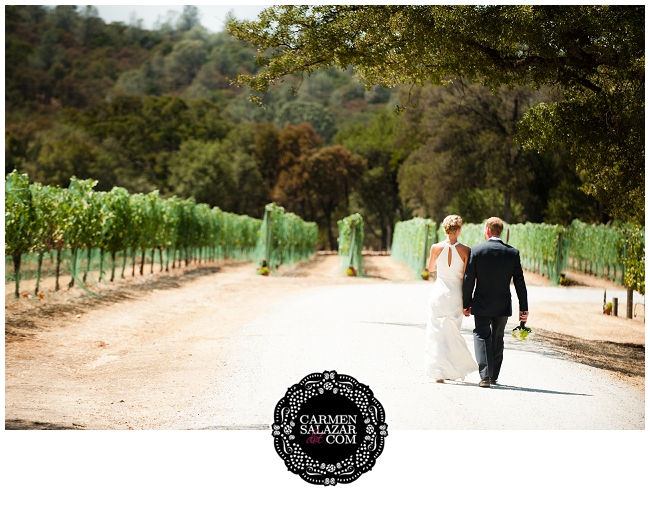 These two were too cute to handle!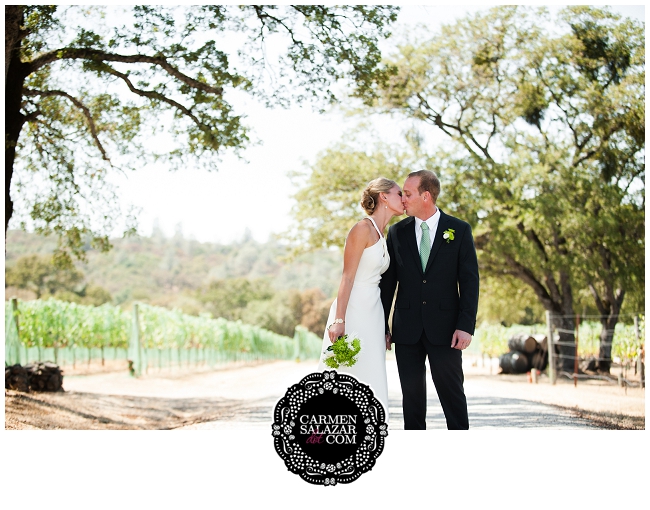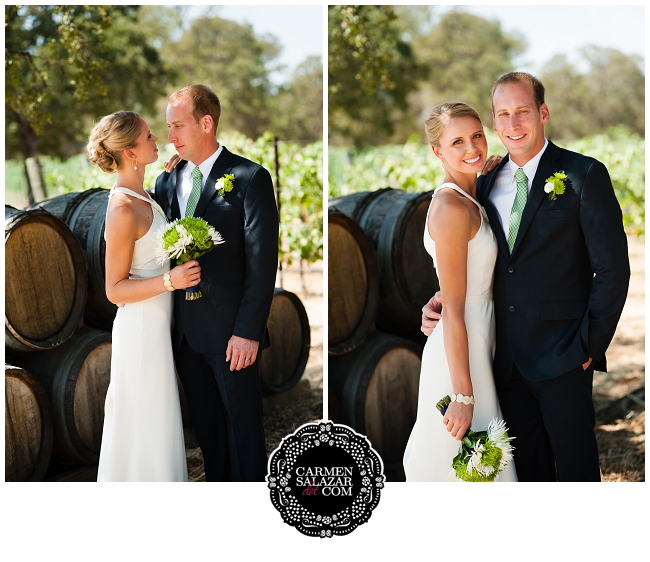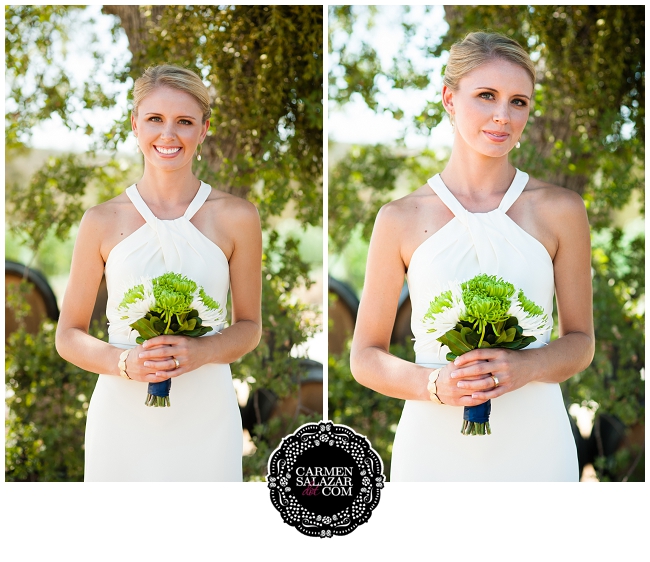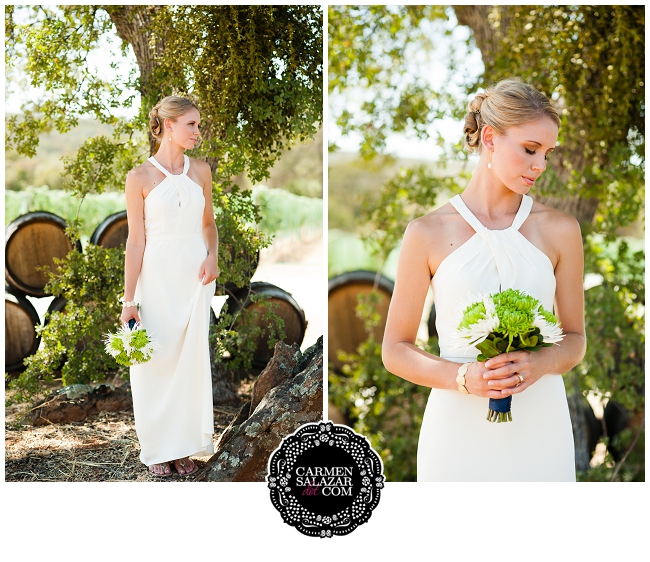 Jenn looked stunning with ease – bright mums popped against her classic white dress.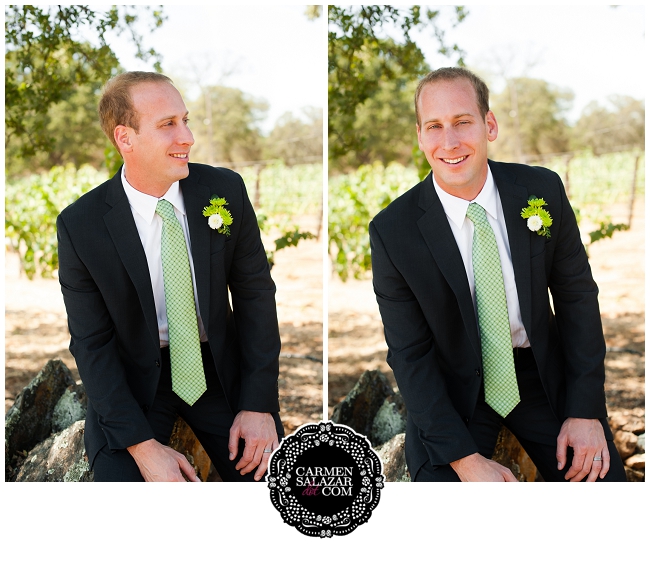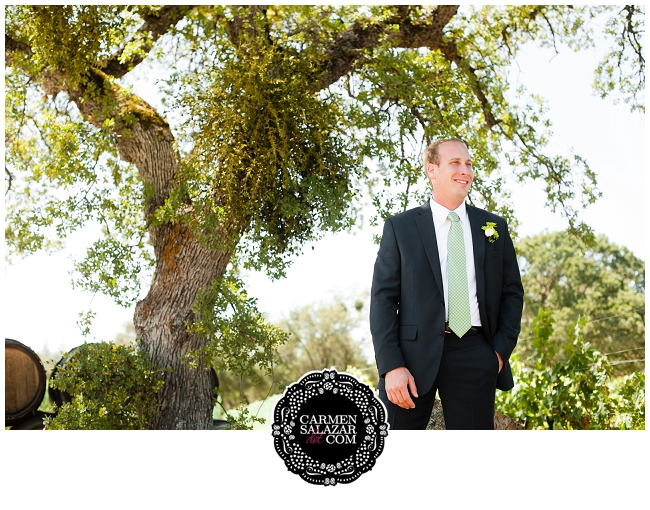 The vineyard was just the right spot for pre-wedding romance and photography.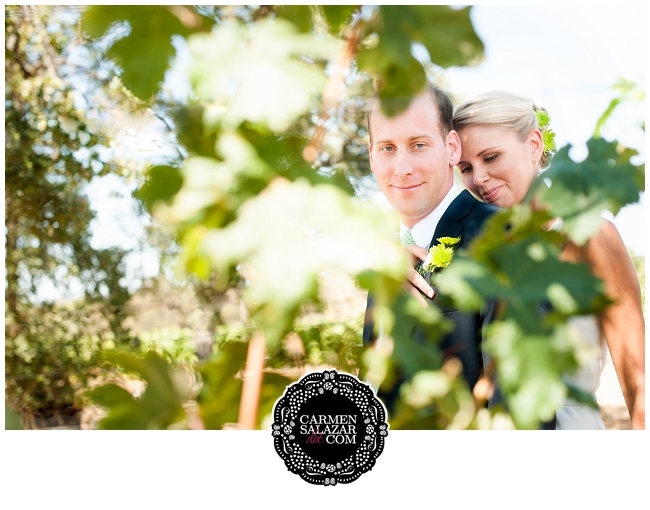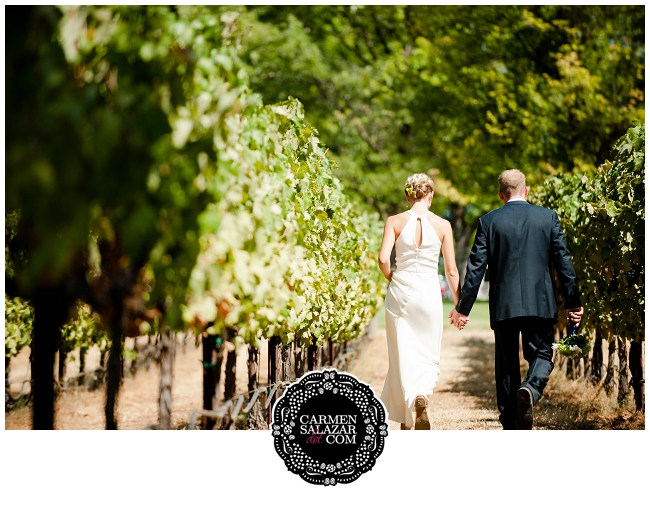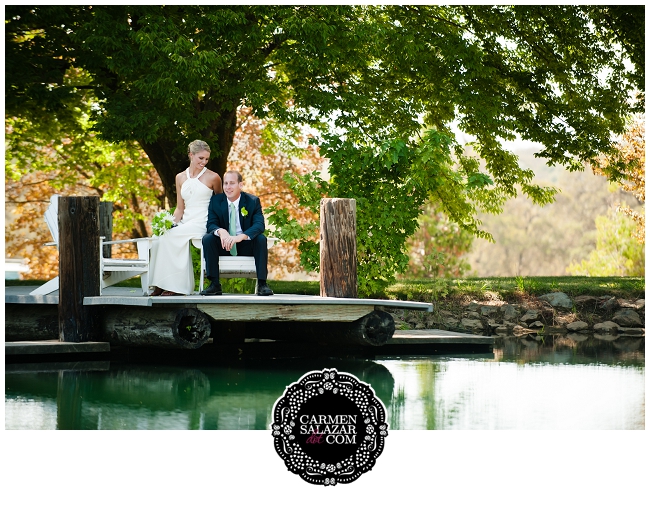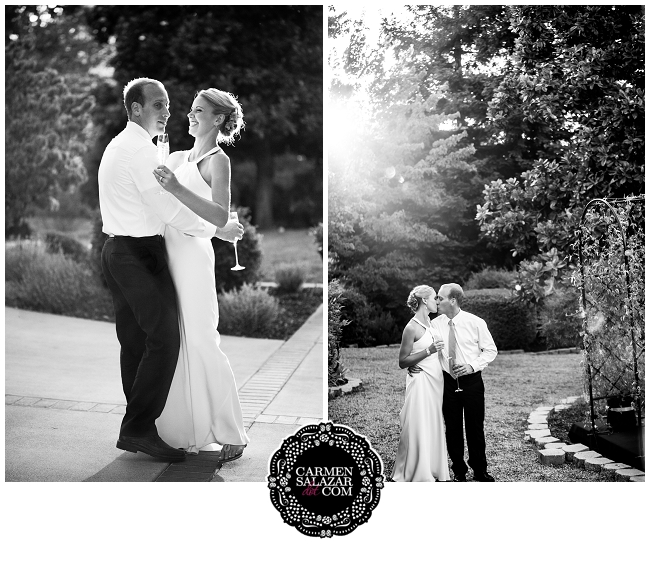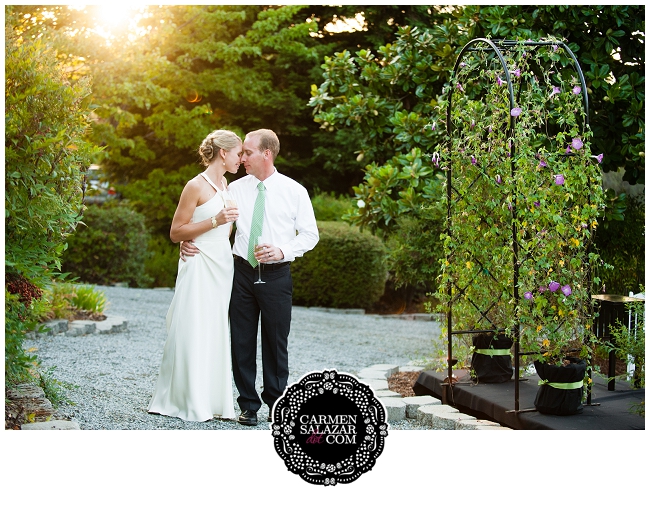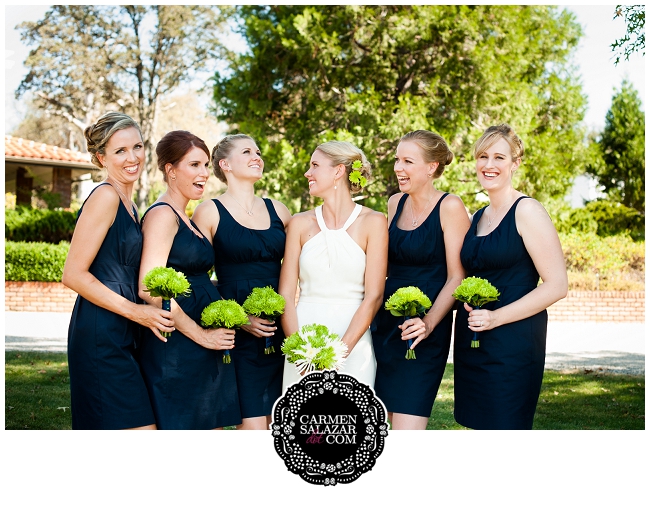 These gorgeous ladies were having a wonderful time with the bride.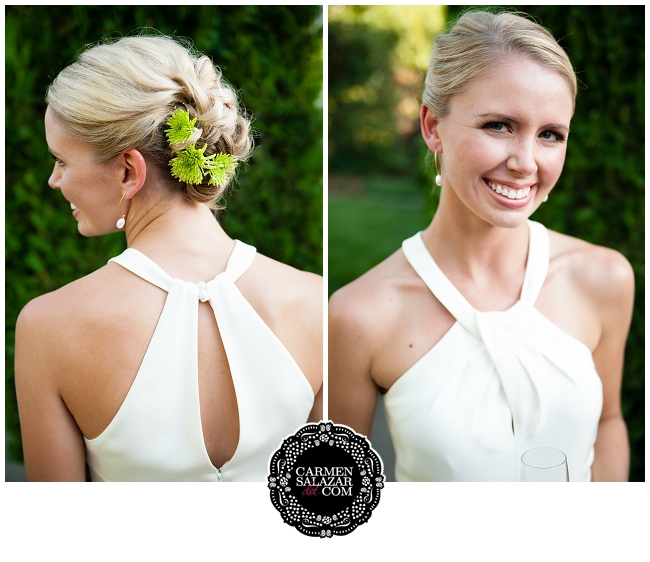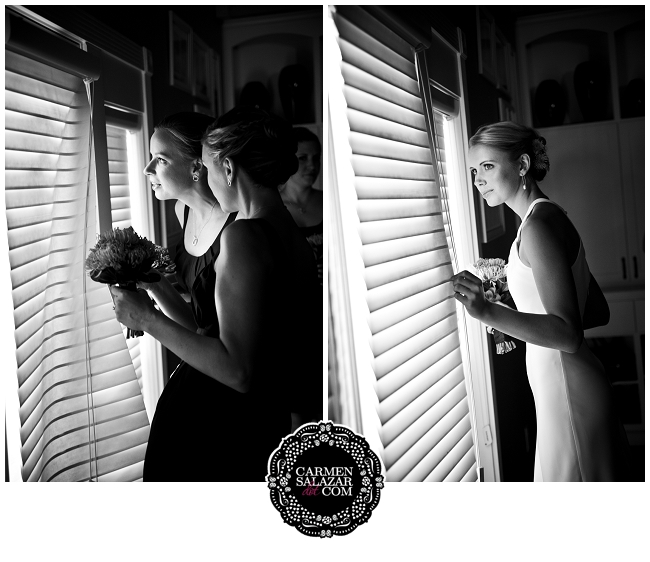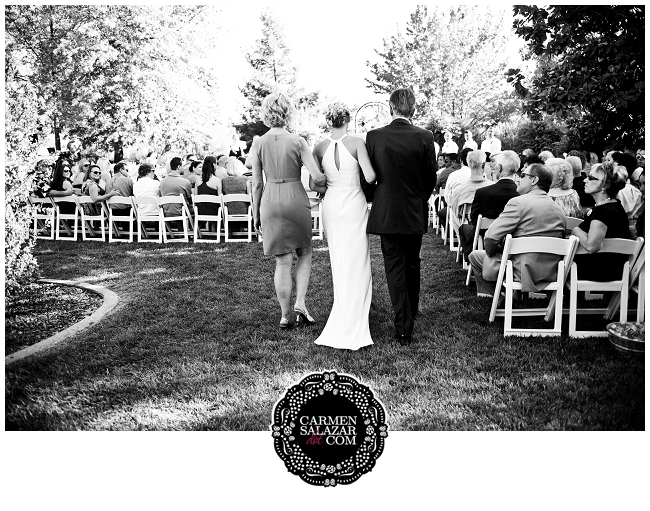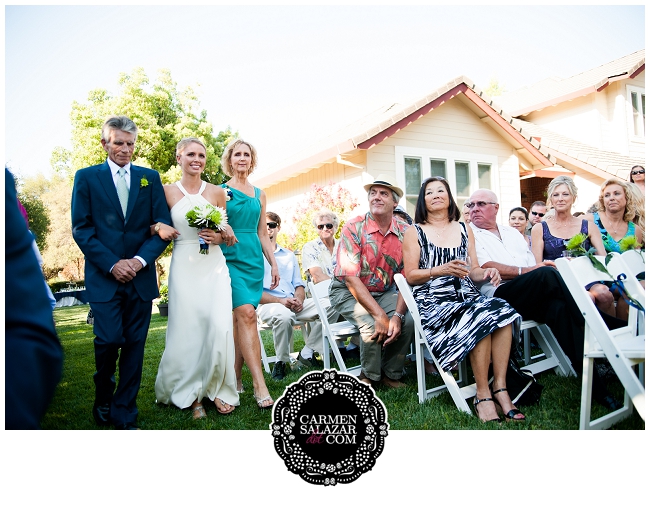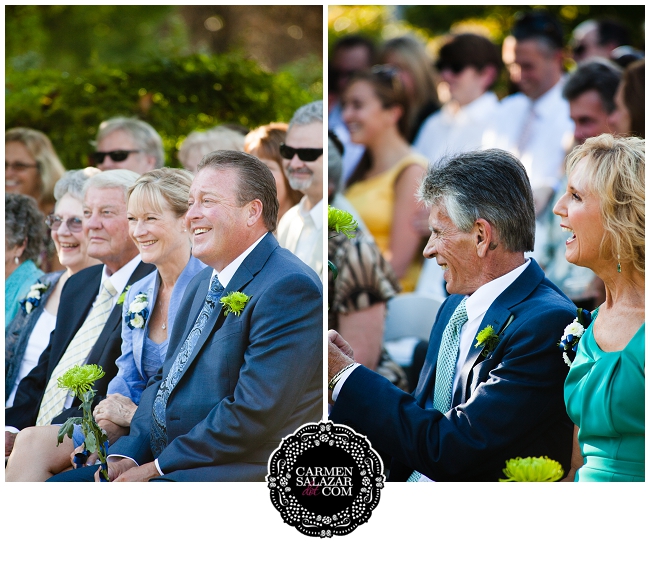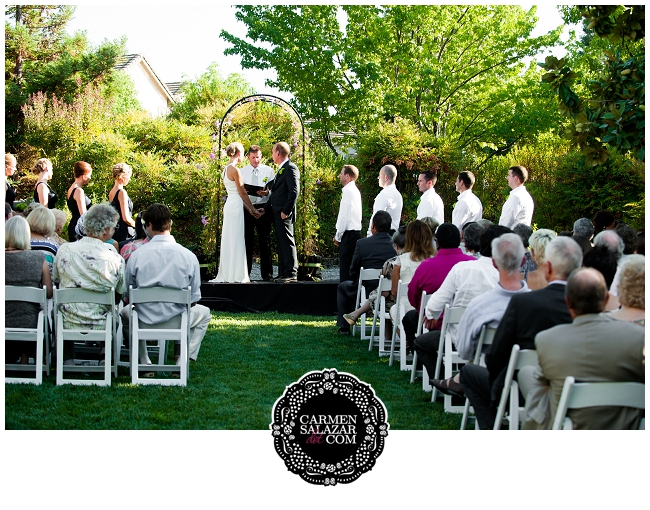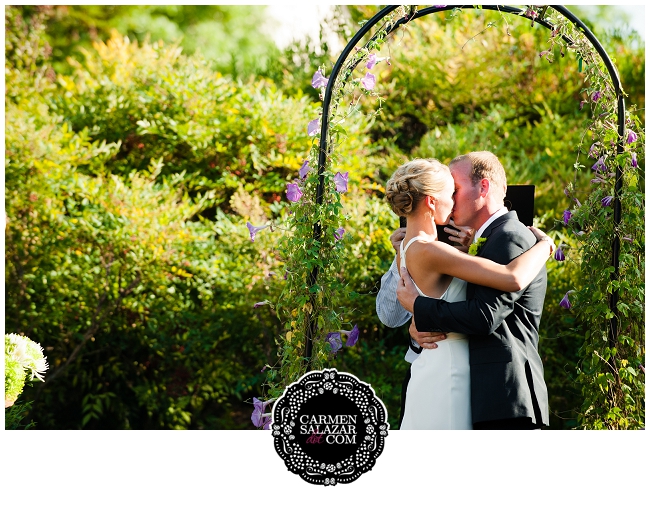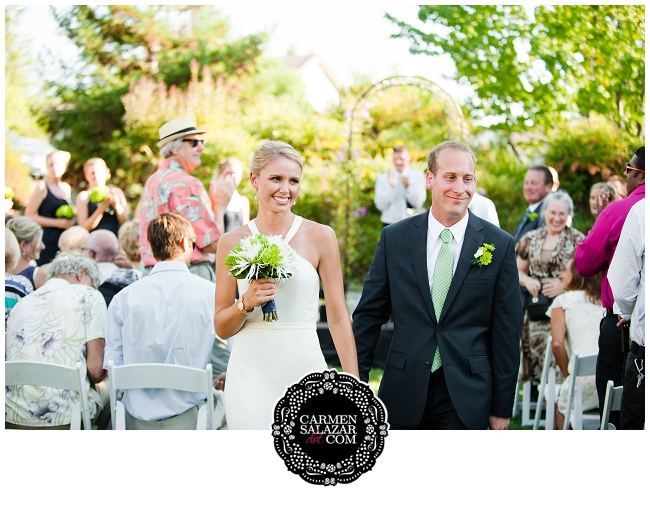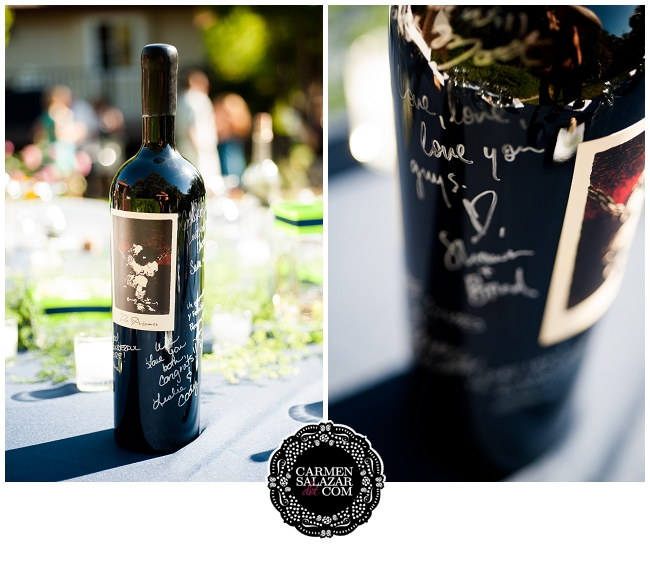 A much yummier- version of a guest book!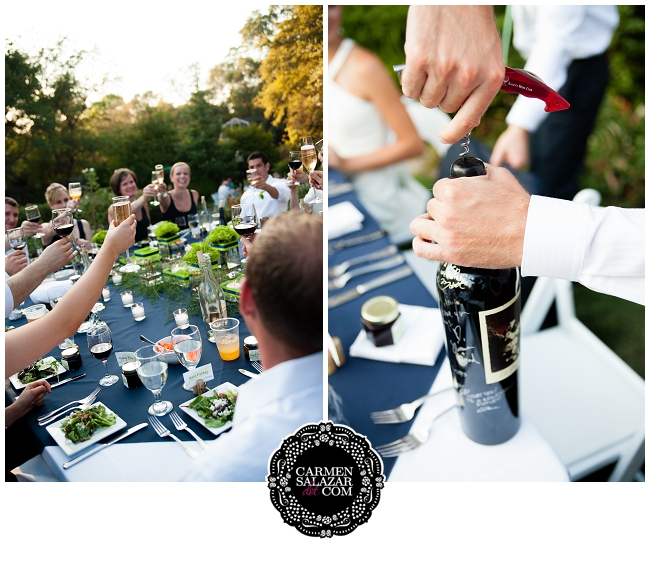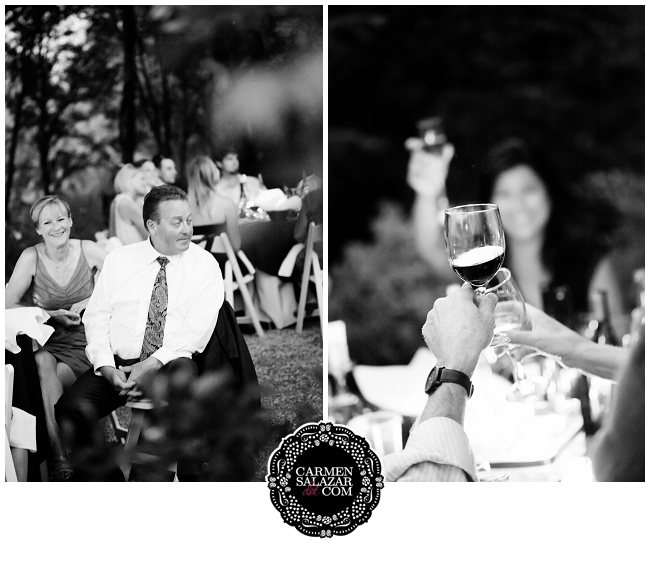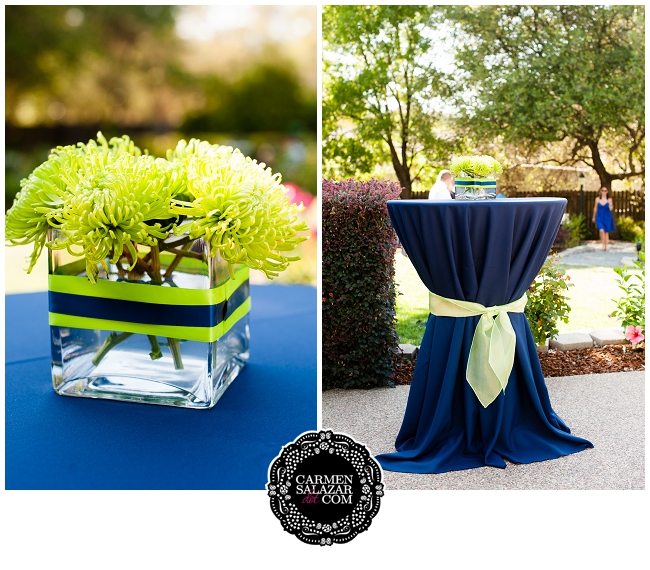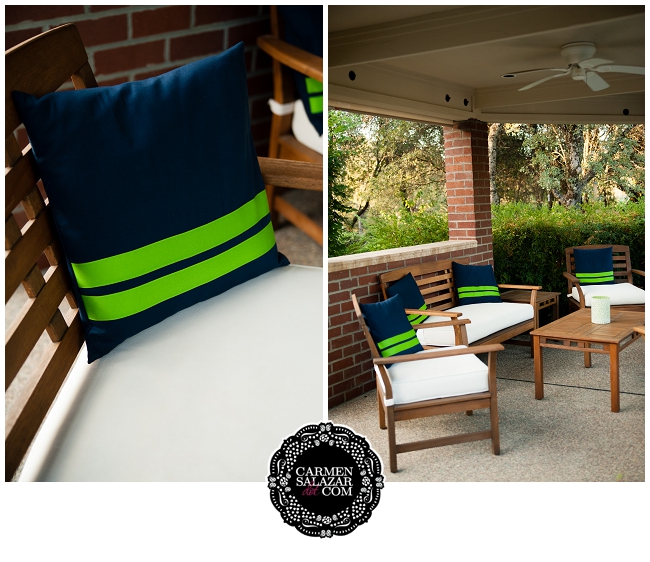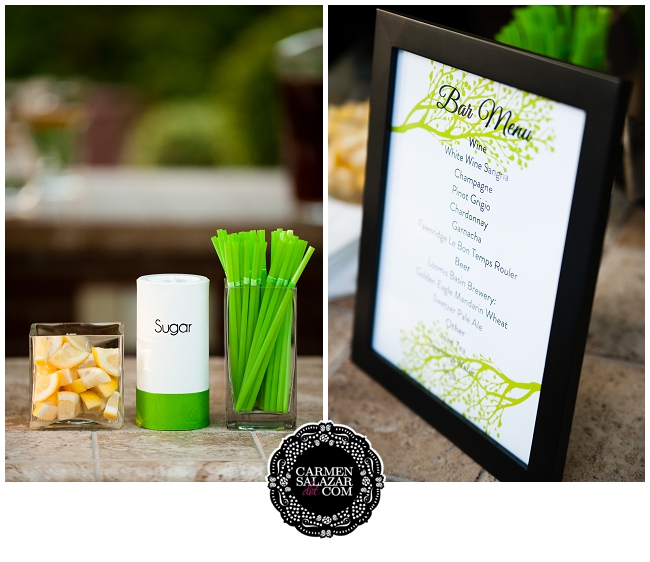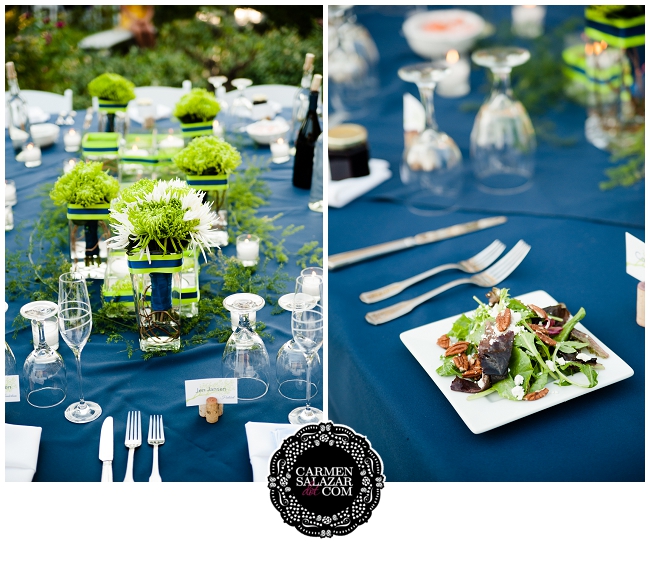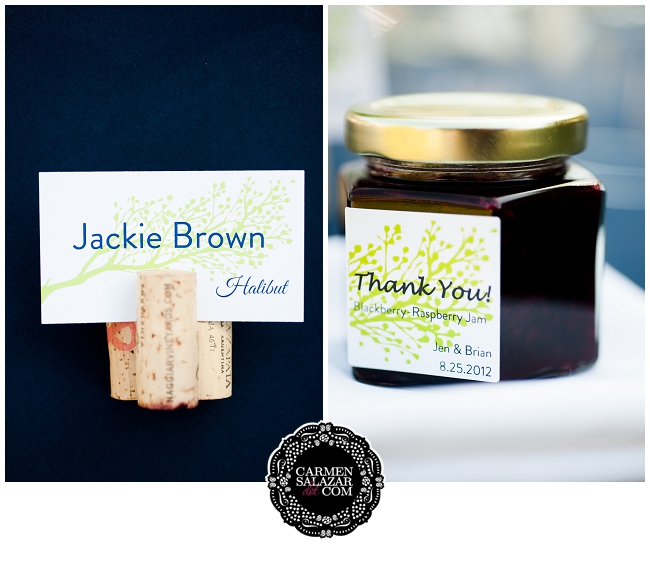 Cute cards and scrumptious wedding favors.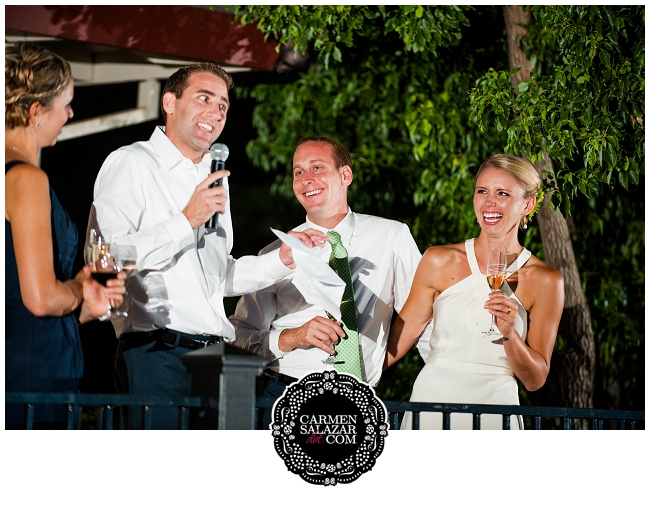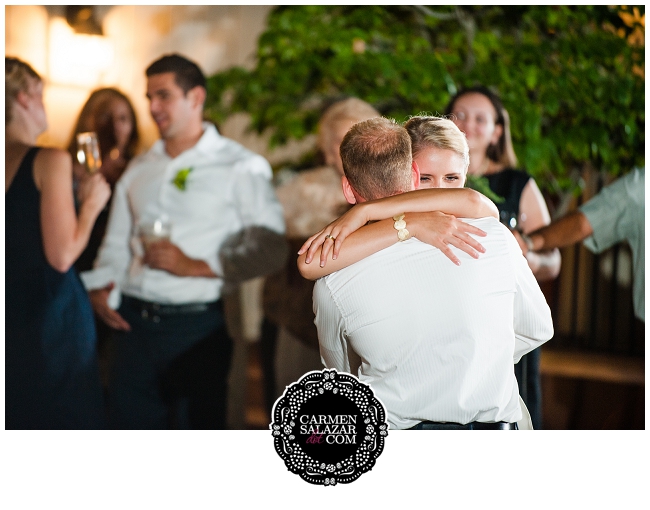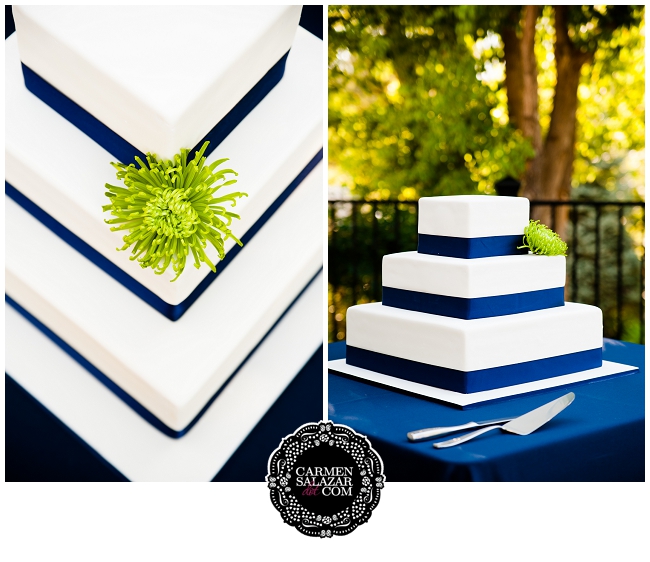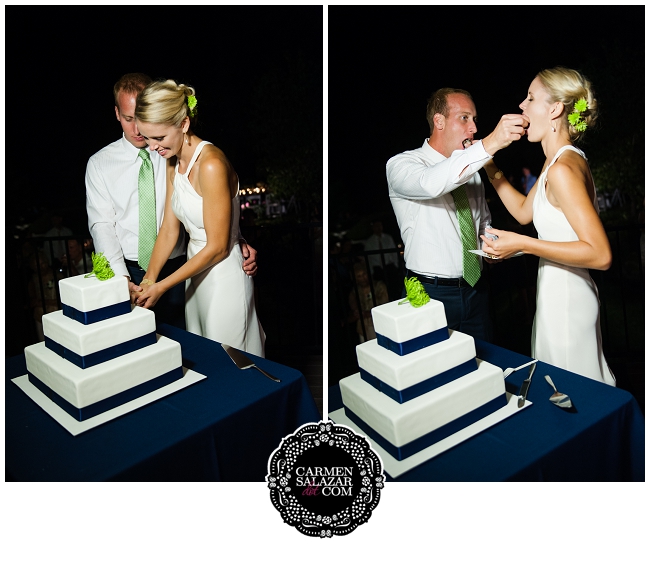 The newlyweds loved their unique, geometric cake!