Who says you can't find love in the club? Our lovebirds April and Ron locked eyes one evening at a Sacramento night club — unknowing that their chance meeting would lead to wedded bliss!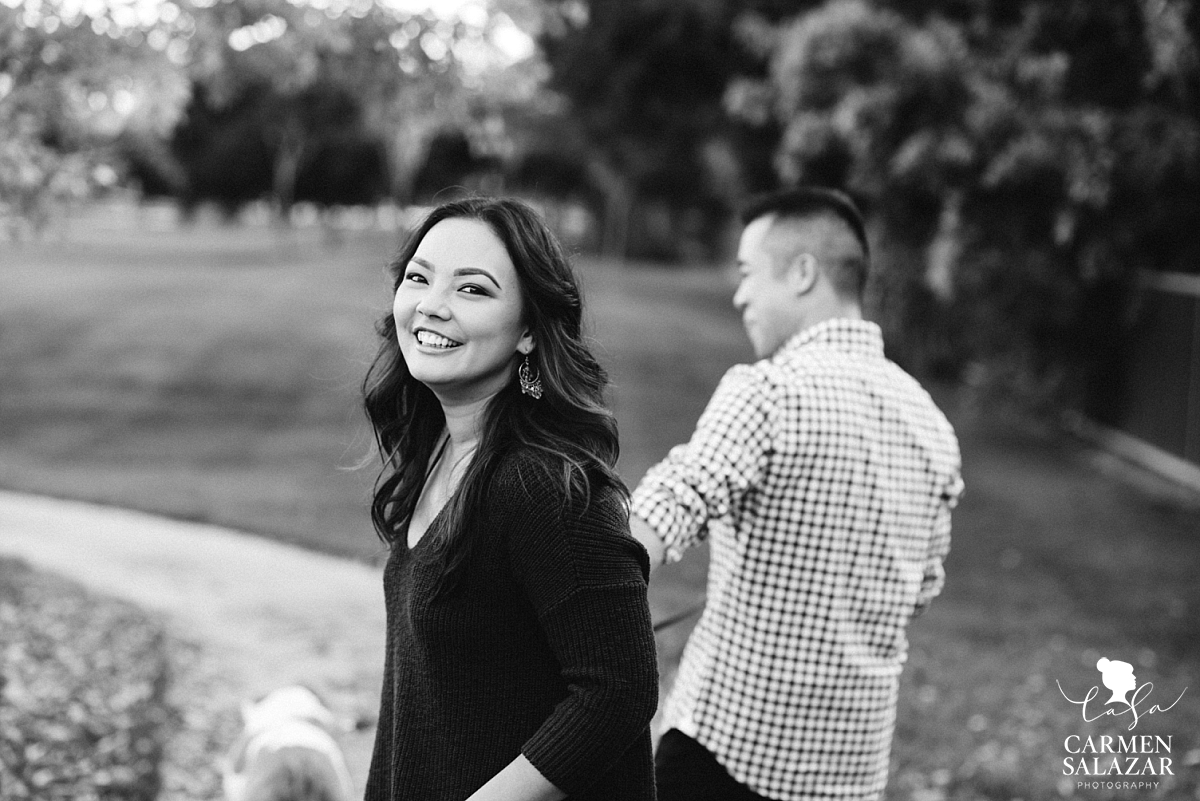 We headed over to the couples' favorite park to walk their pup Tyson, in their neighborhood in West Sacramento. Tyson was very happy to steal the show!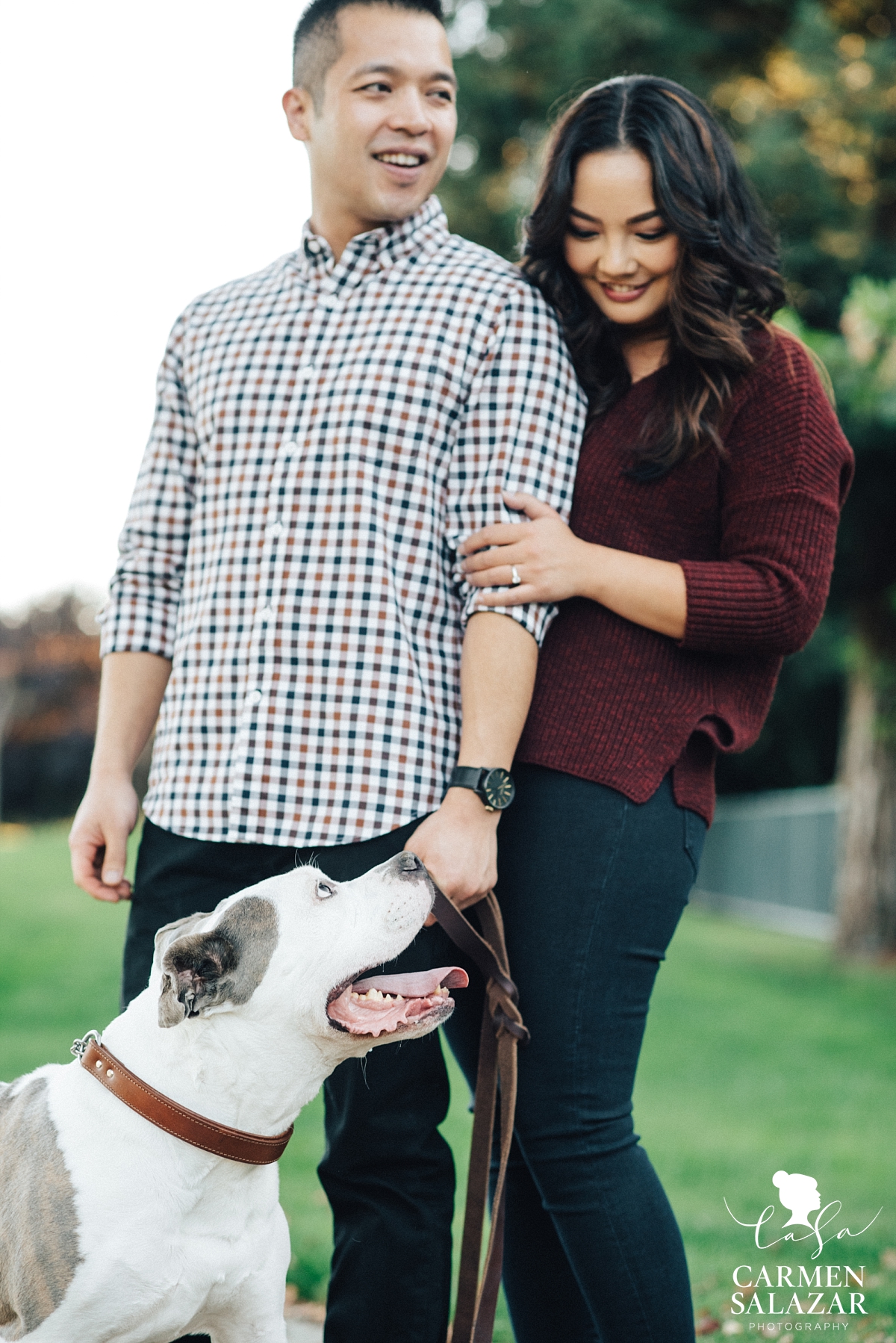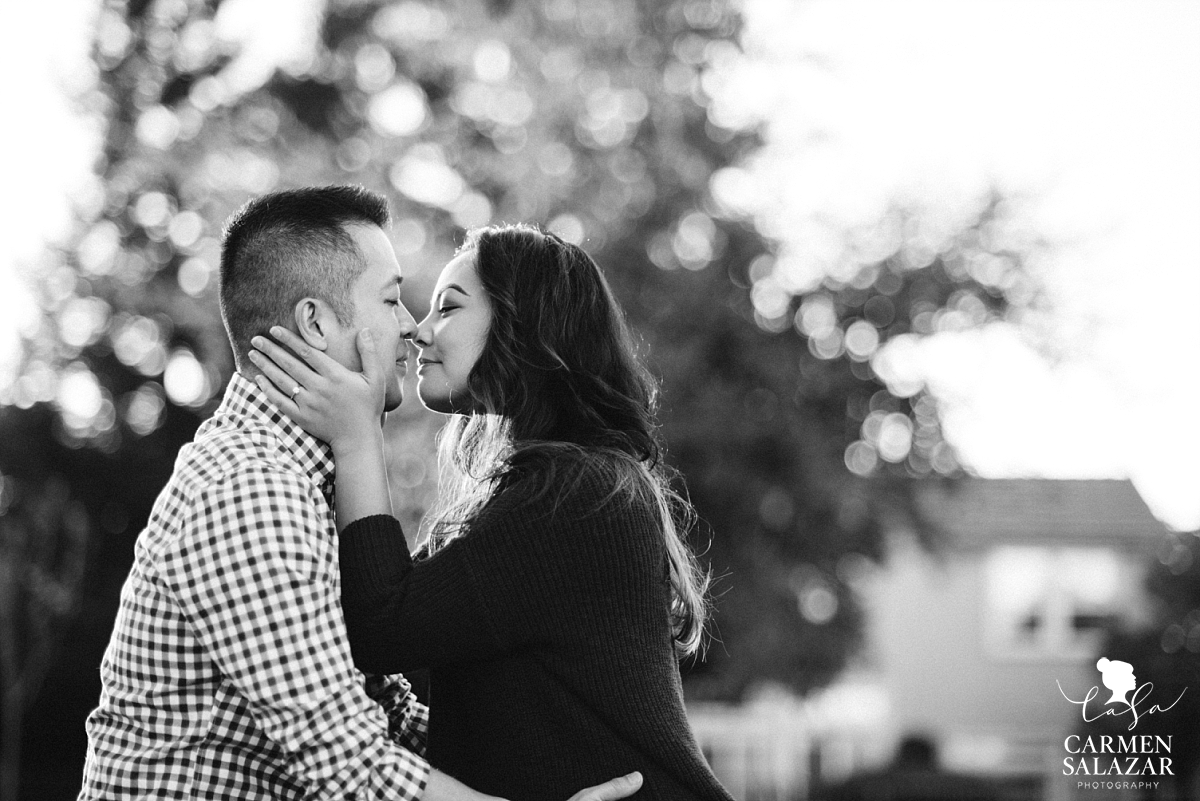 After getting engaged on holiday in South of France, these sweethearts are excited for an intimate wedding in the Spring the Vizcaya that will honor Filipino traditions.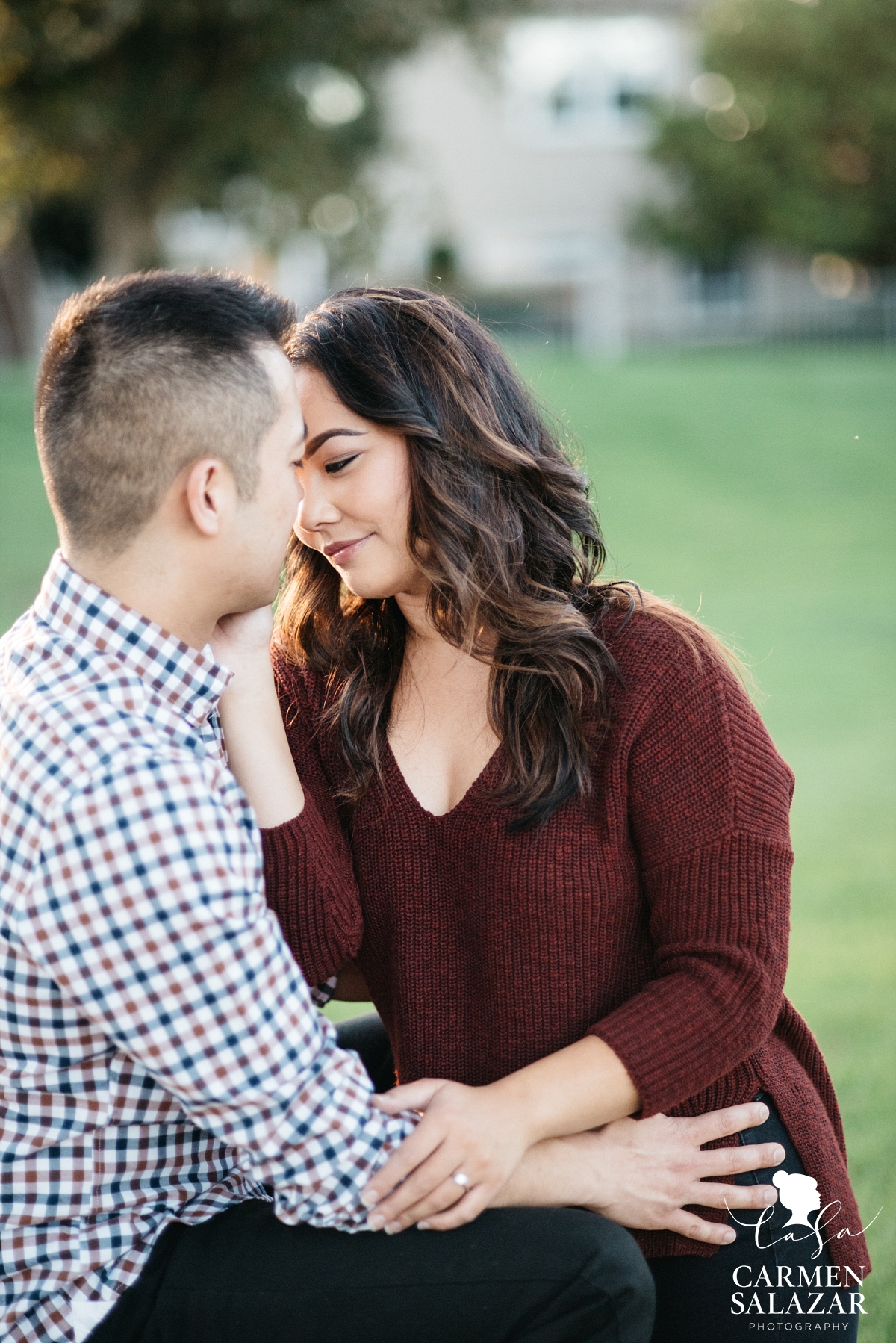 While Tyson won't be able to attend, April and Ron know their fur baby will be there in spirit (even though he'd make a super cute ring bearer).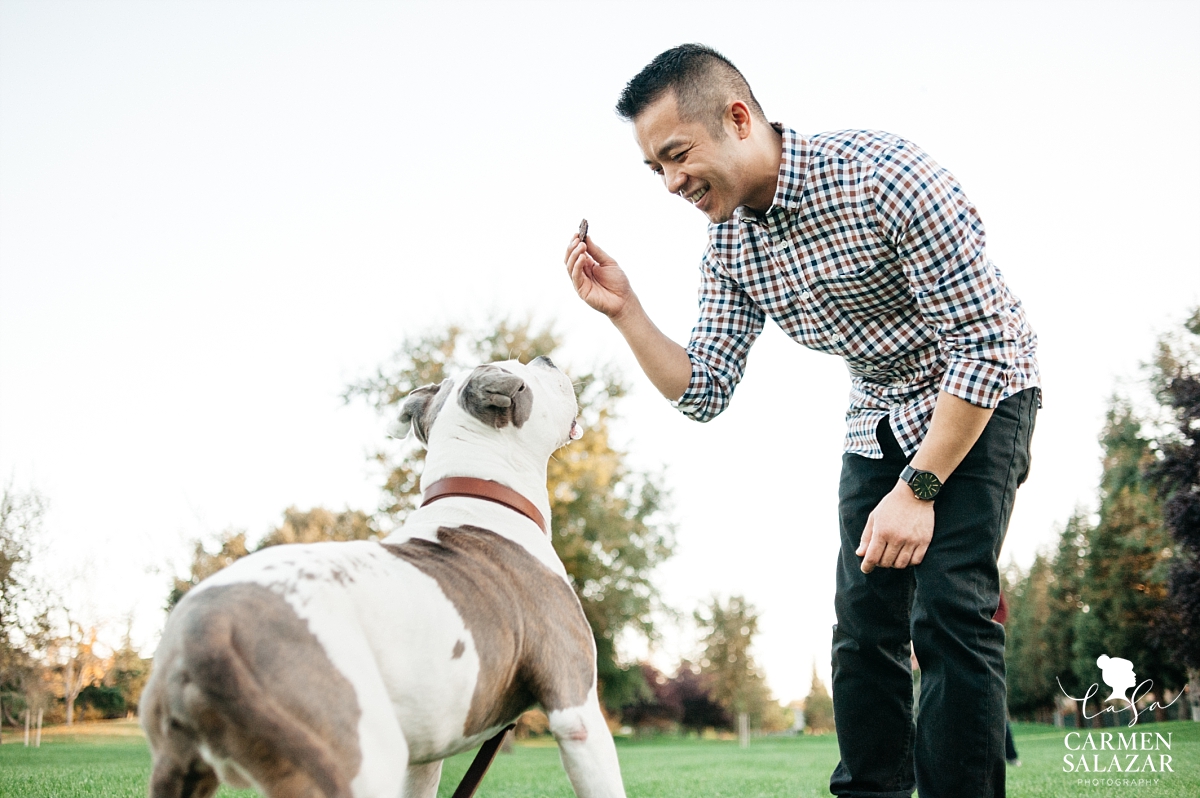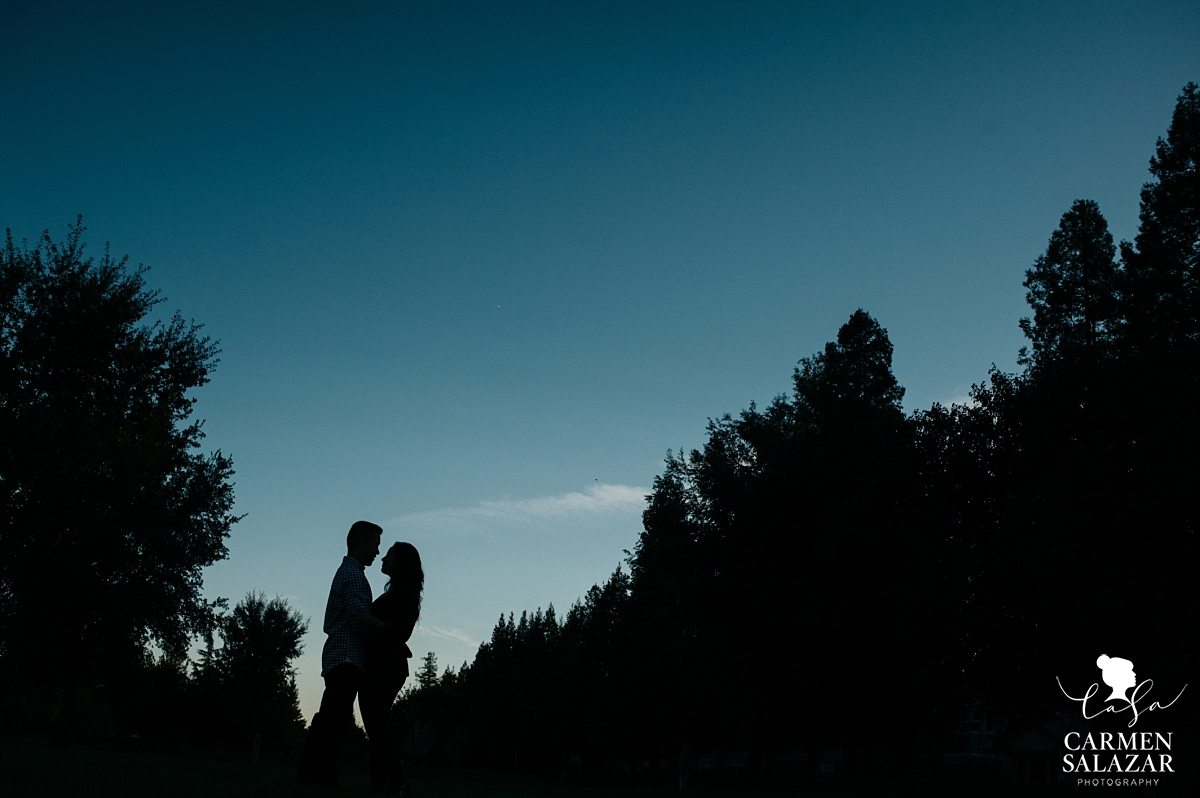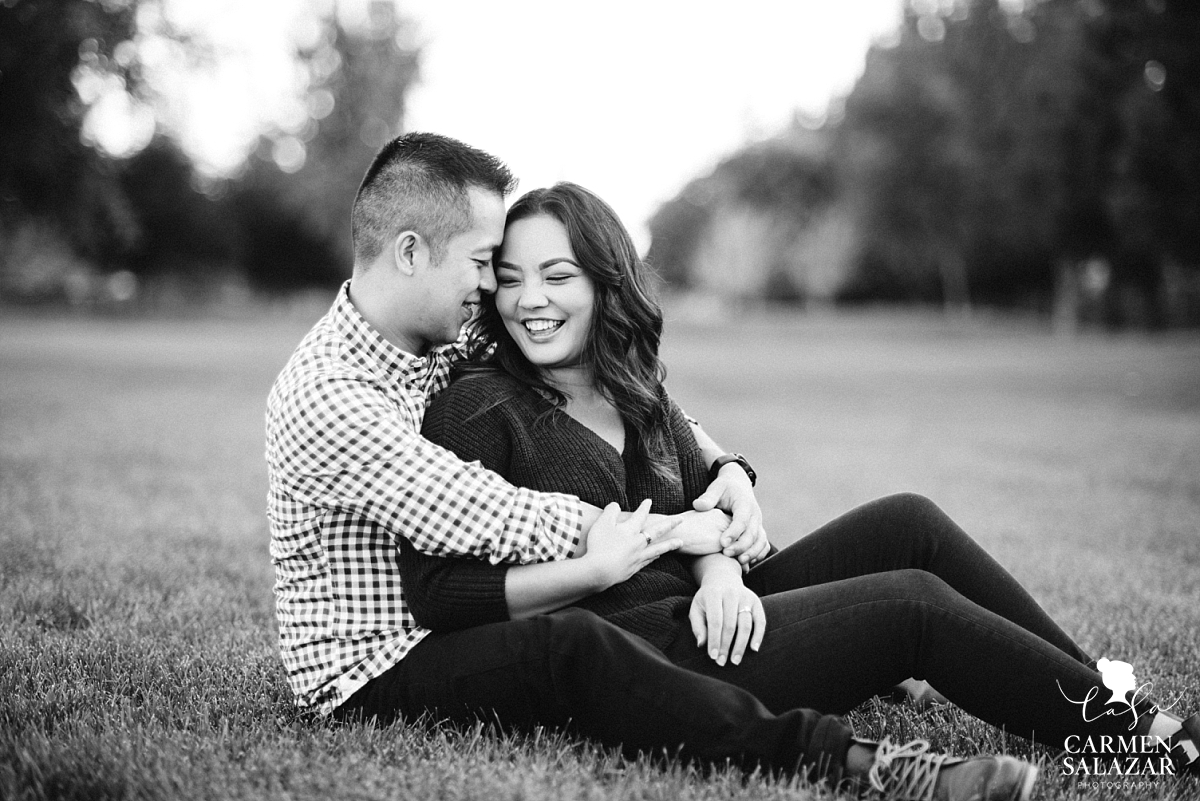 Their wedding will be the cherry on top of a beautiful journey together; Ron loves that through the years they have gone through higher education, starting their careers, and making a home together before saying their "I Do's".
We've built a foundation together.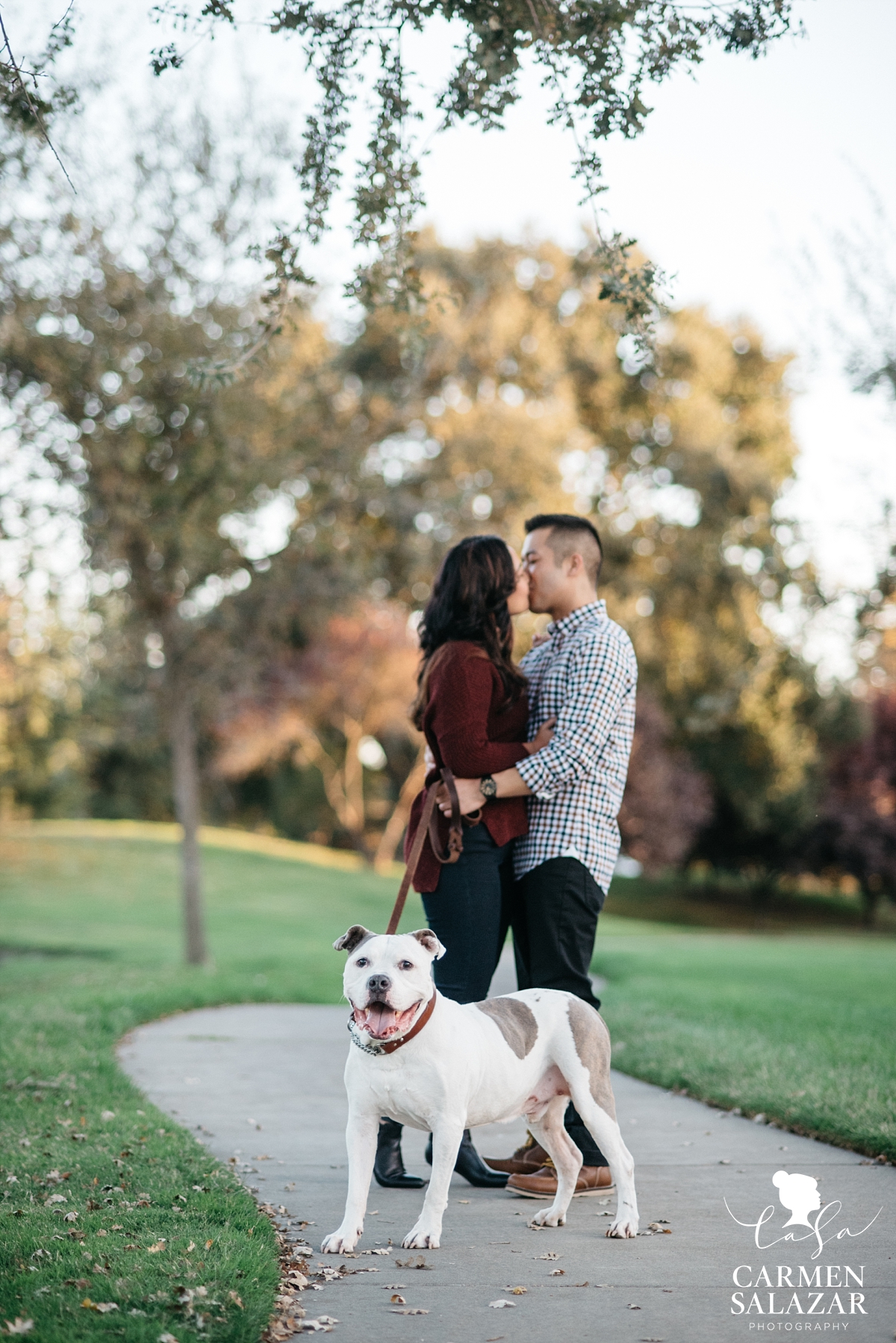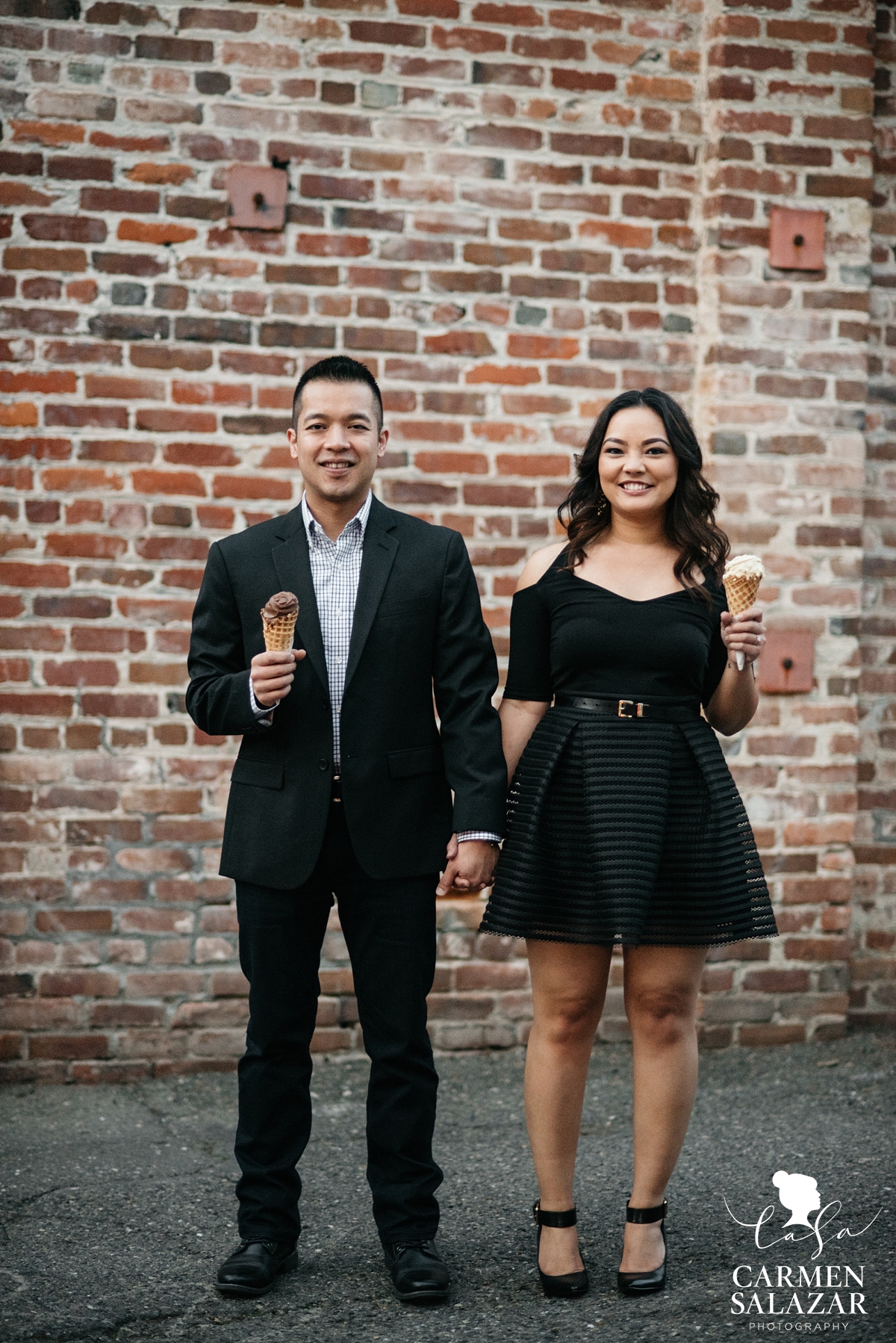 Aside from walking their pup, these lovebirds heart gelato. And who can blame them! It makes for the perfect fall treat and a fabulous engagement session accessory.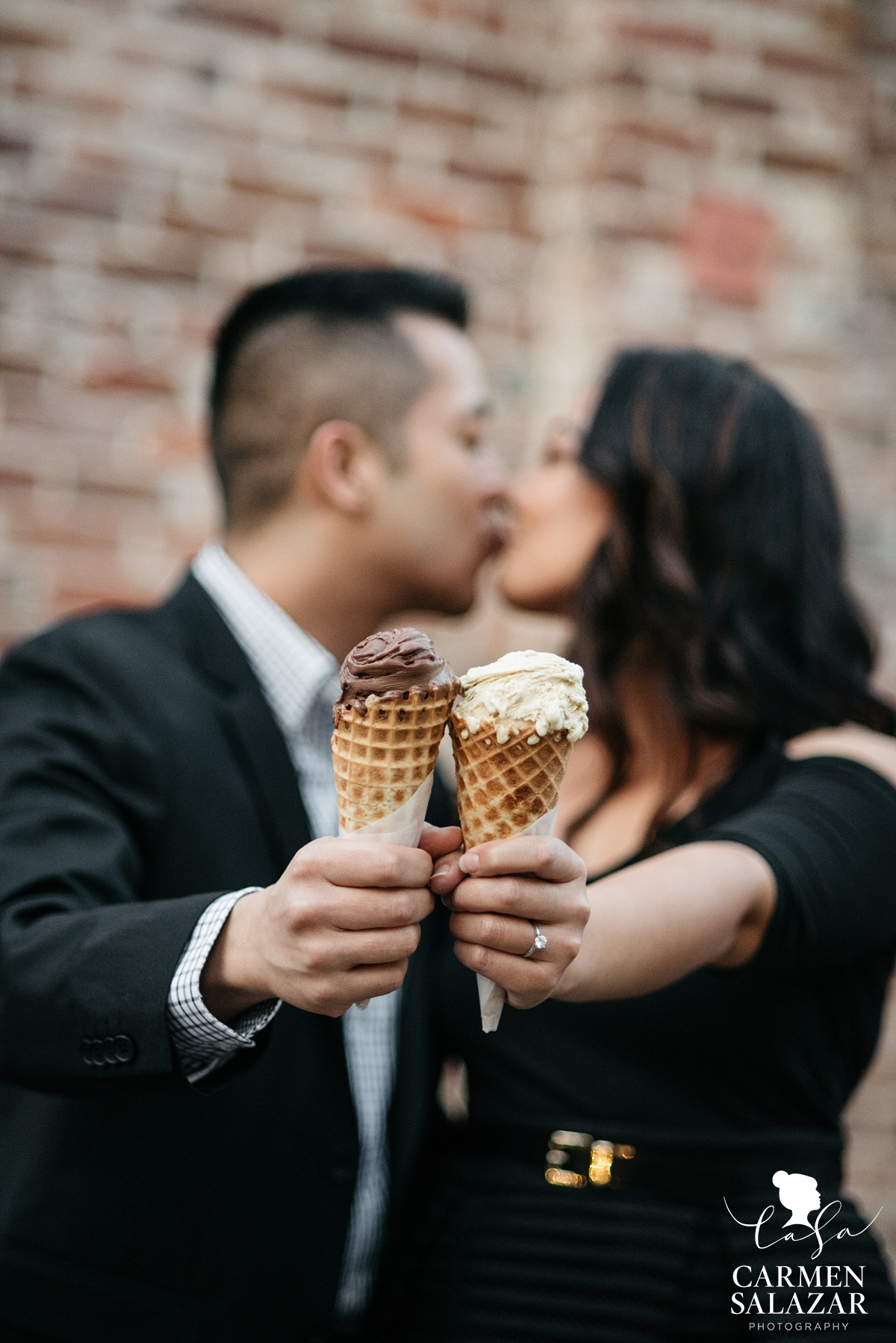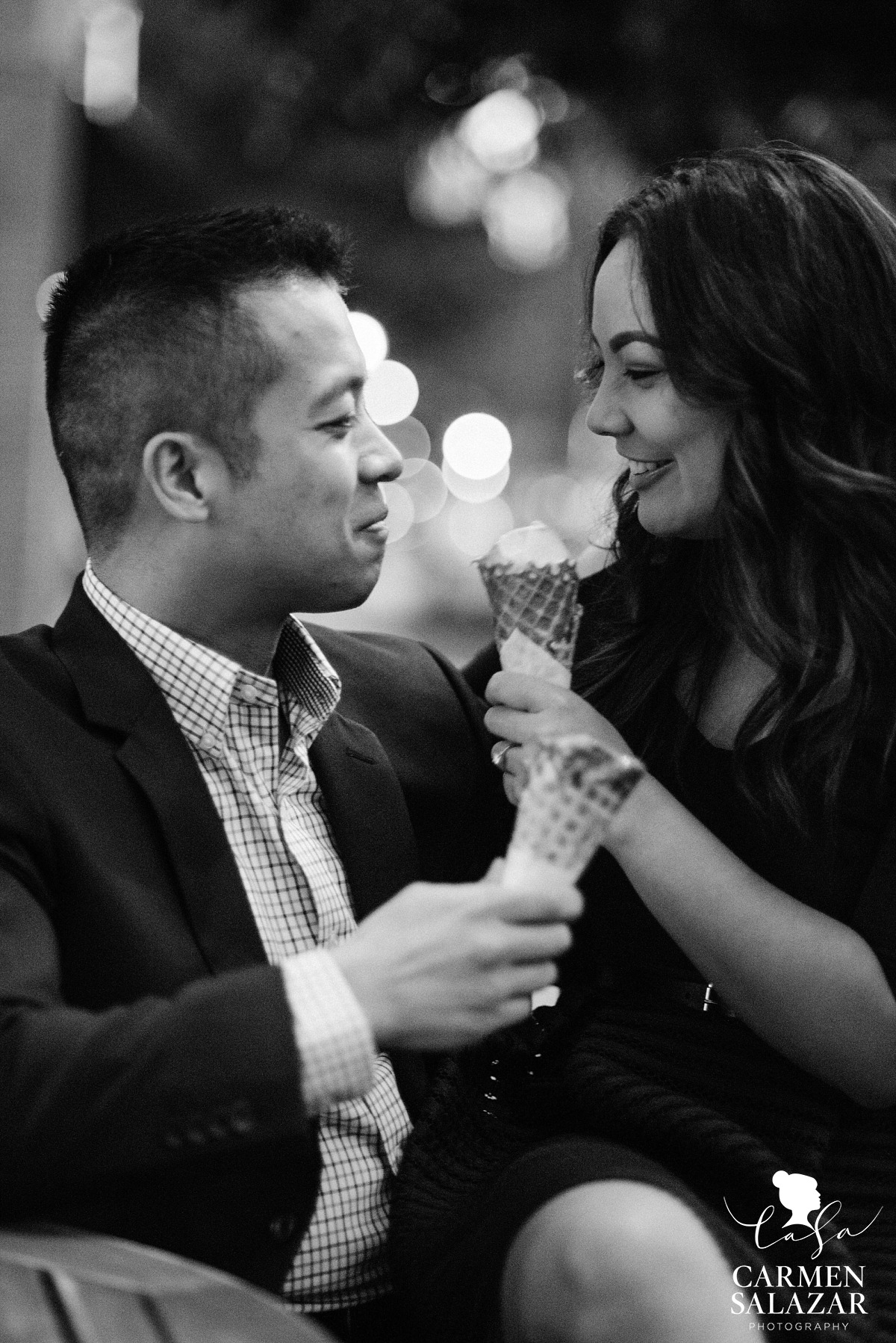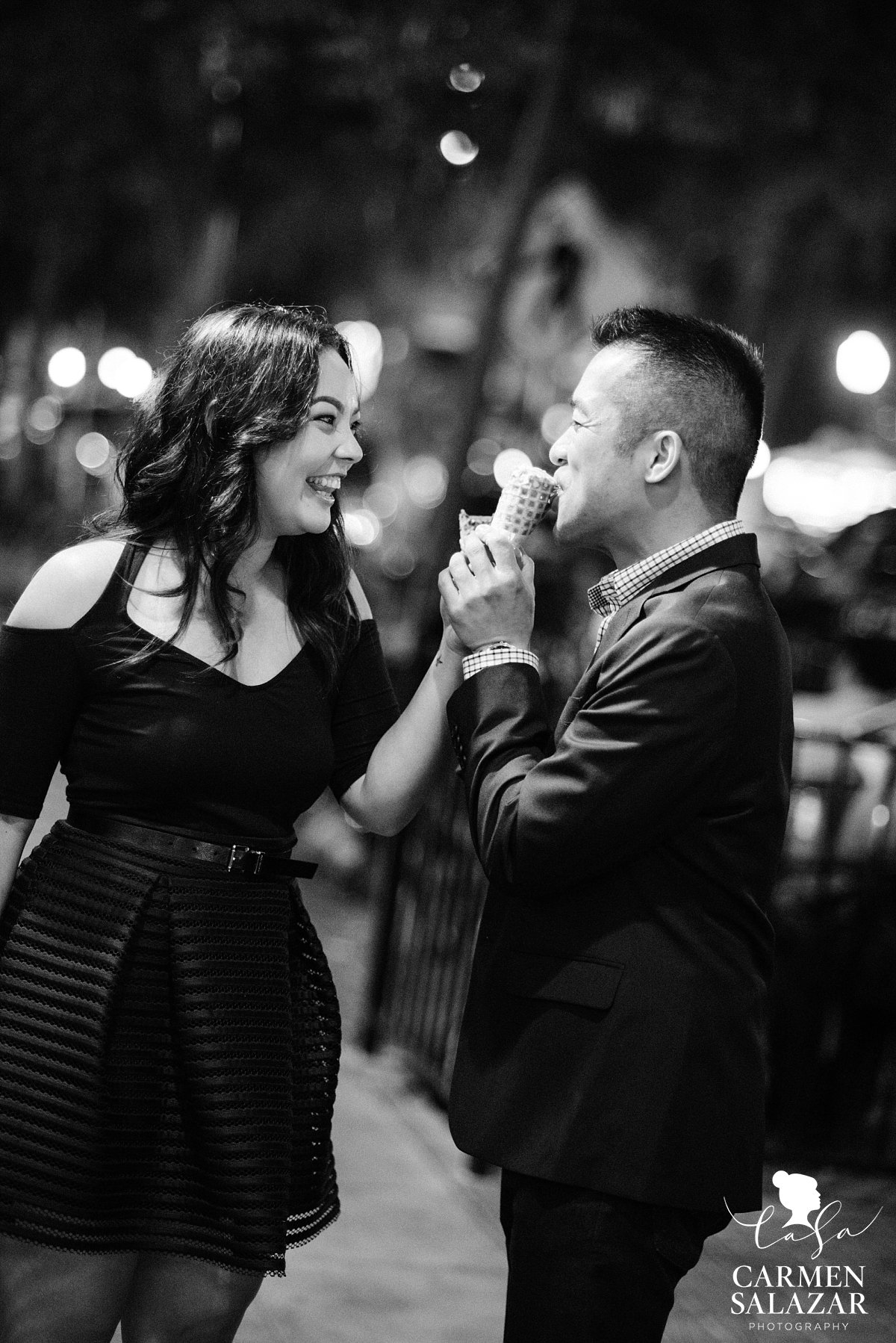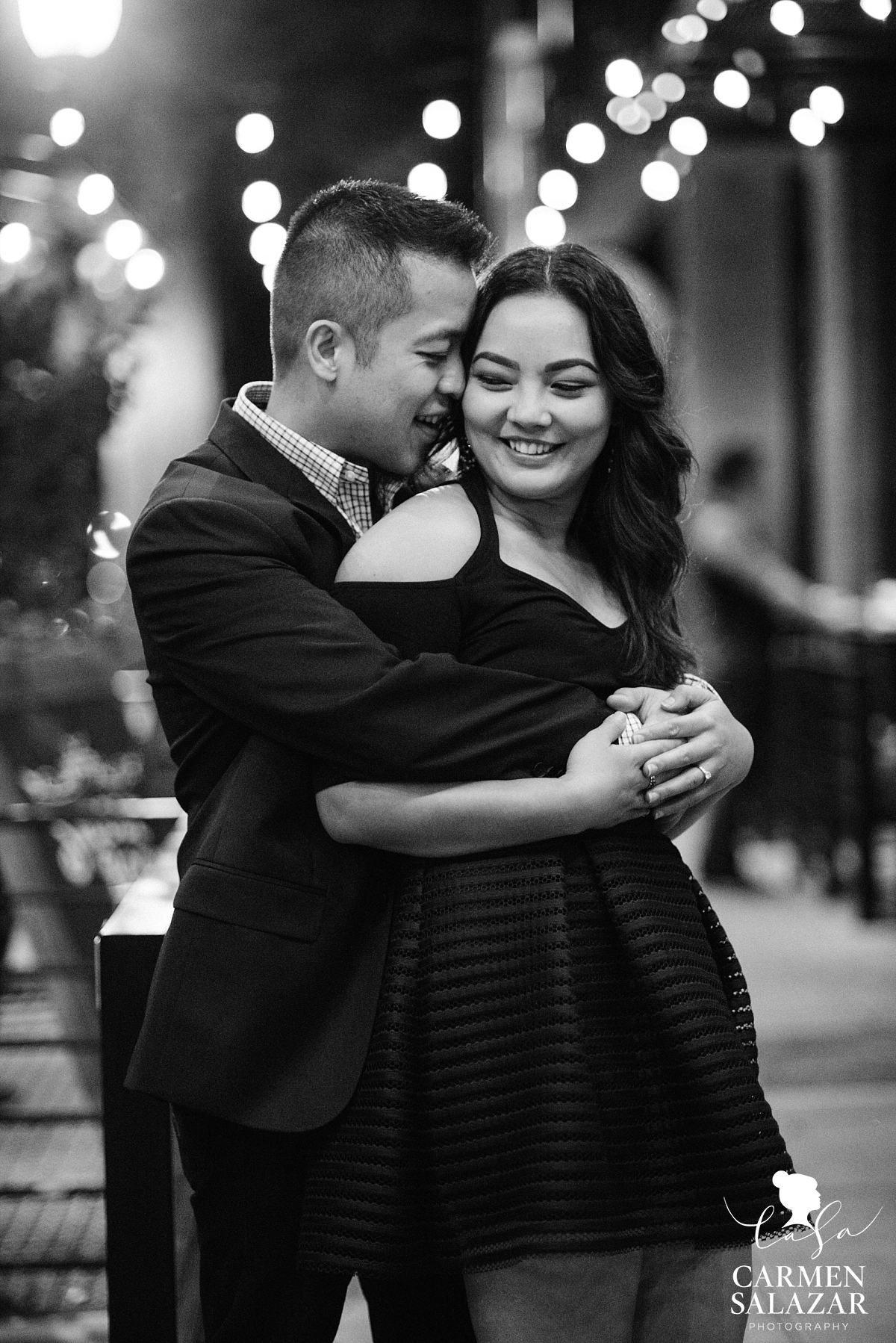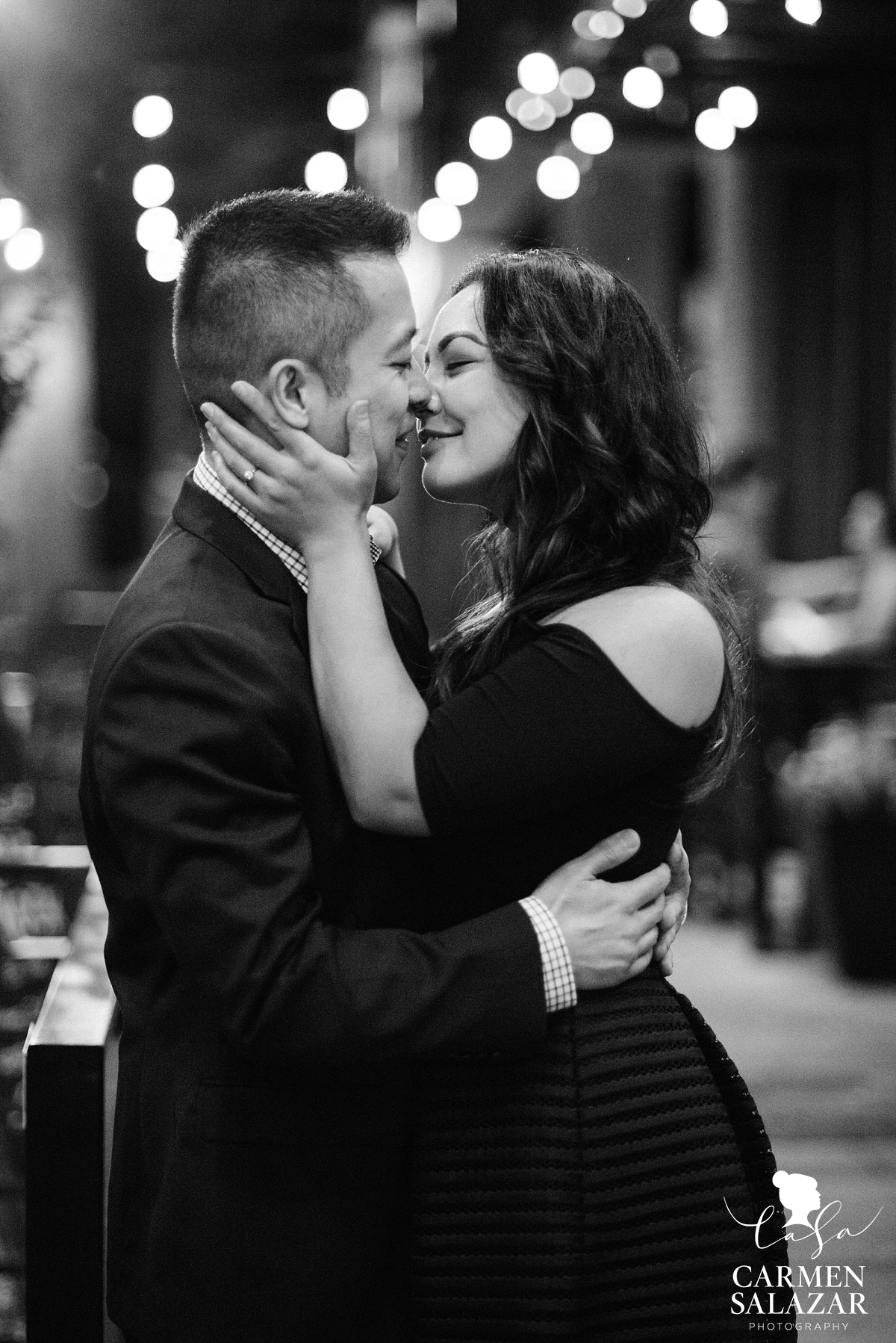 April confessed that one of her dreams for the Big Day is to feel like a princess — "Blame too much Disney!" Ron is definitely the perfect Prince Charming for our bride-to-be.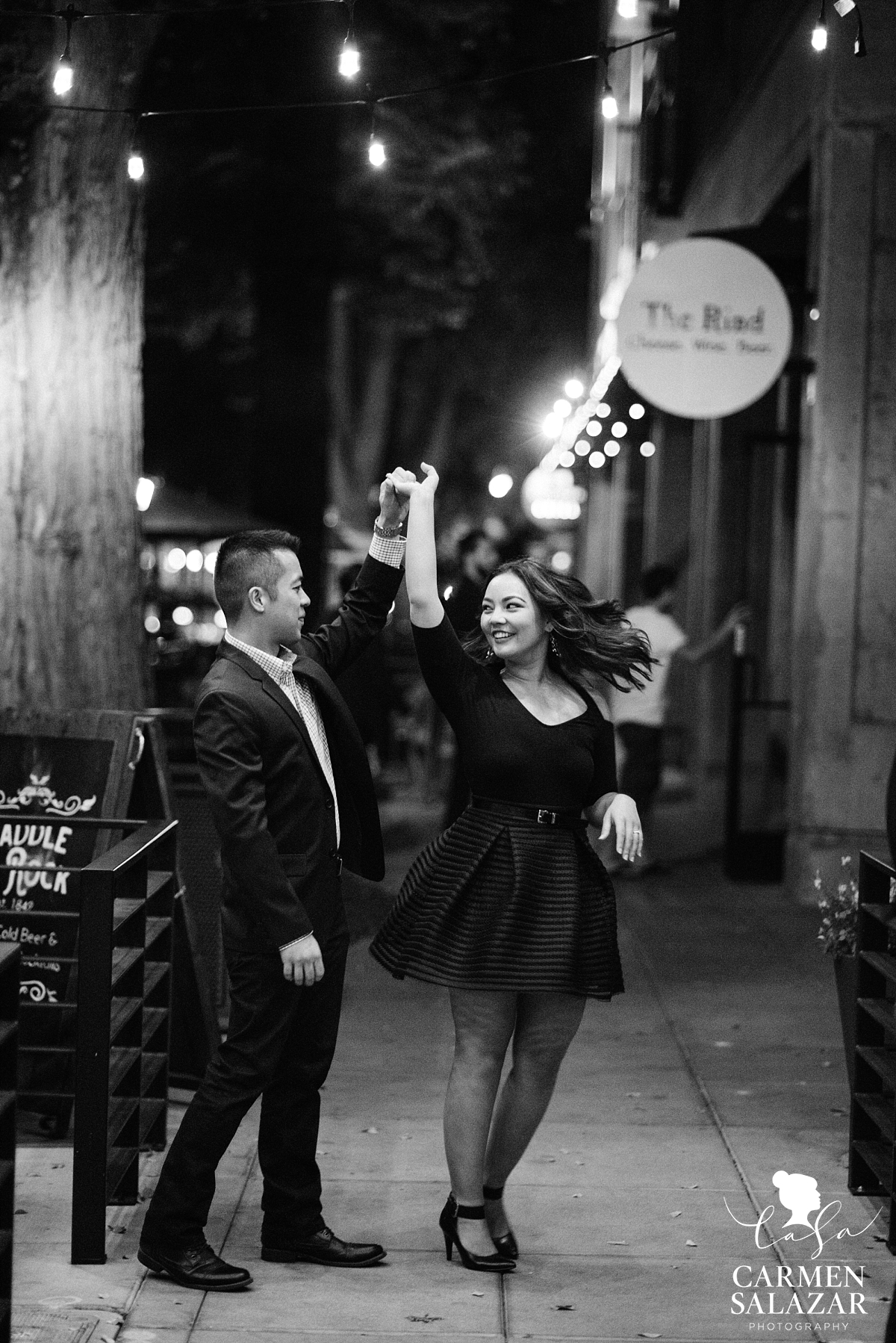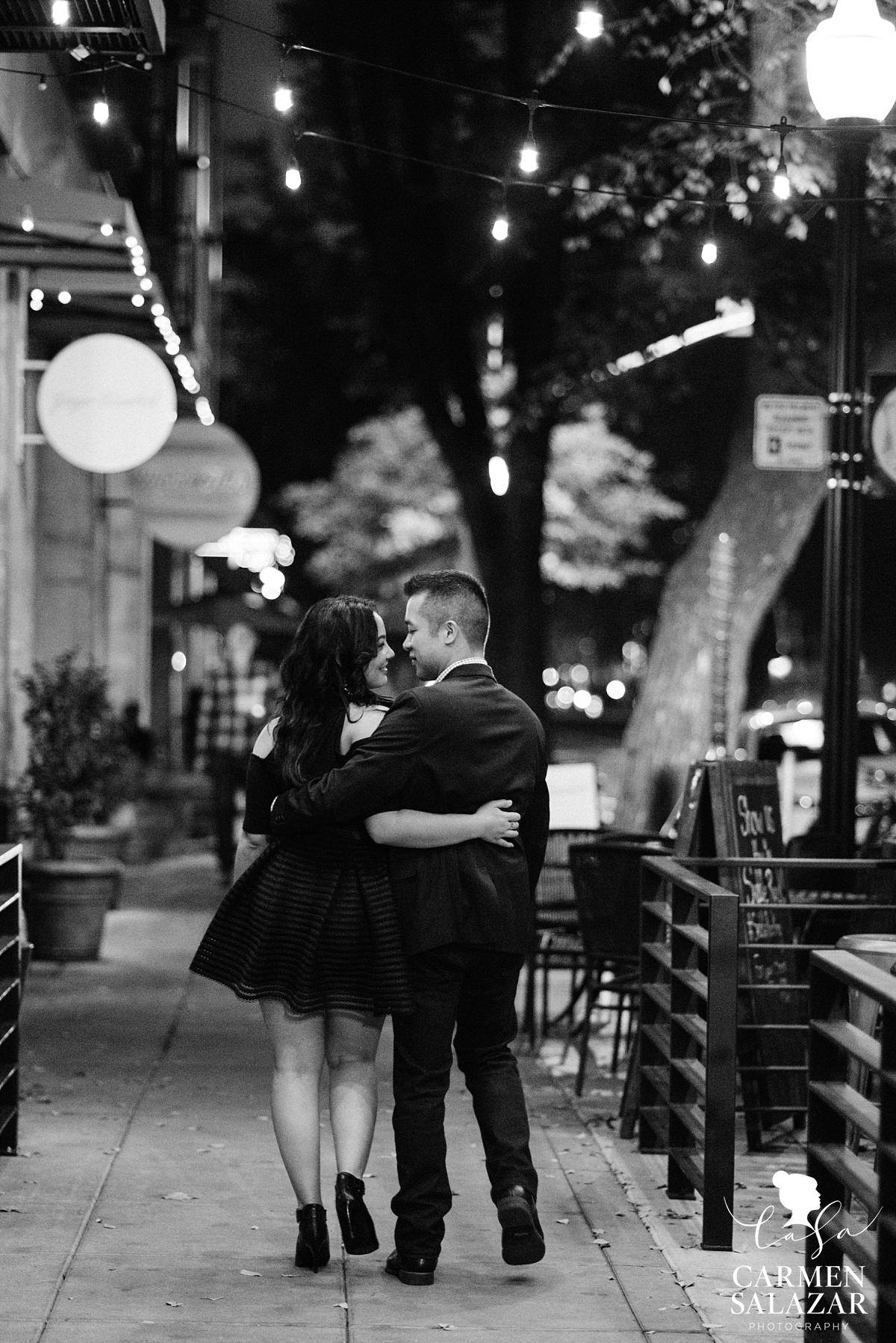 I can't wait to capture your Big Day, April and Ron!