We couldn't be more excited to showcase Miss LaJina and her gorgeous, empowering boudoir photos!  La Jina has been on a weightloss journey for the last 3 years and wanted to celebrate her hard work with an empowering portrait session. Through her journey she has discovered how strong and beautiful she is and wants to empower and encourage other women as well. LaJina, you have an infectious spirit and soothing soul. We couldn't have been more delighted to have captured your strength, beauty and that encouraging spirit!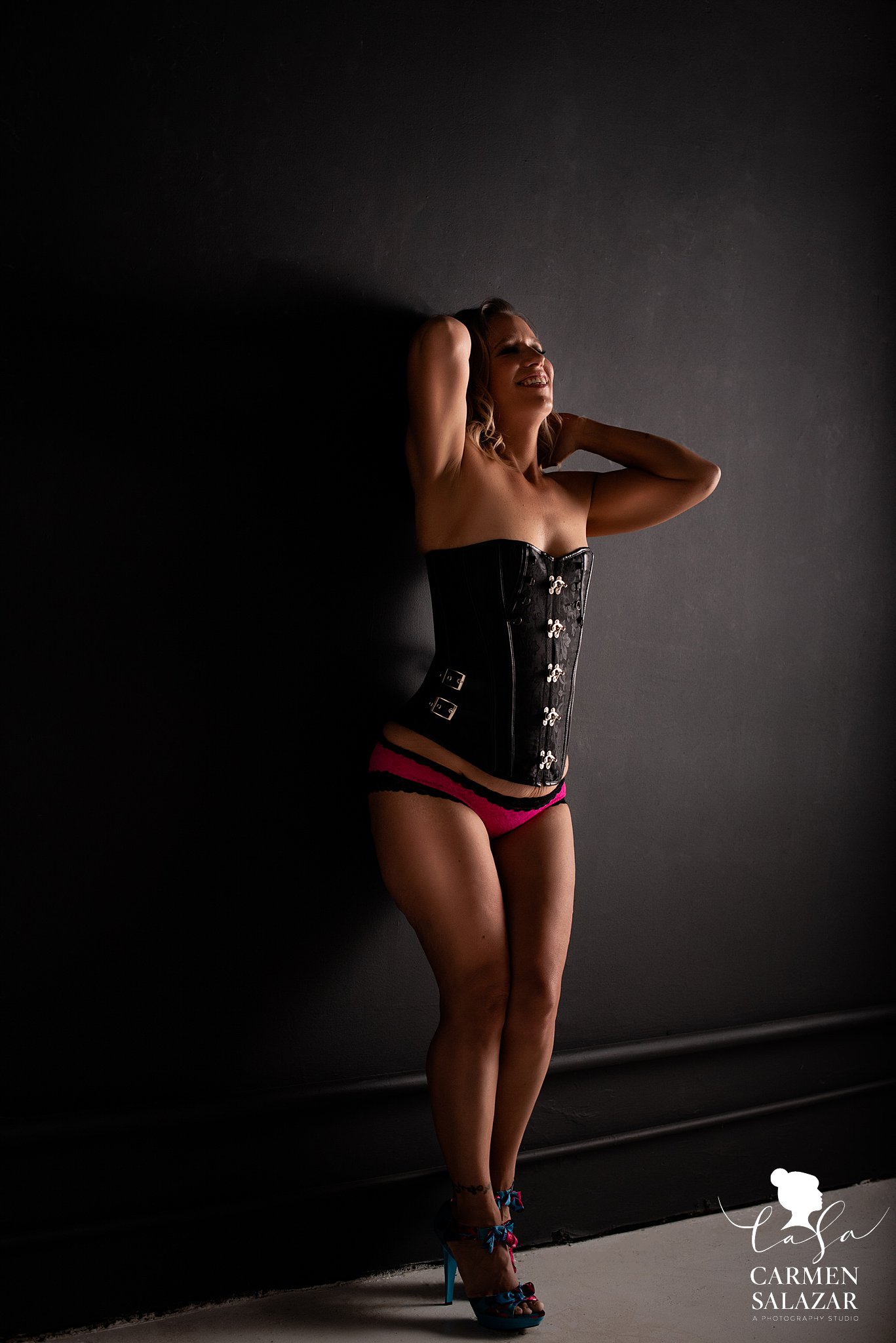 LaJina brought in this gorgeous black corset with fun colorful heels. I love the playful juxtaposition of the pieces!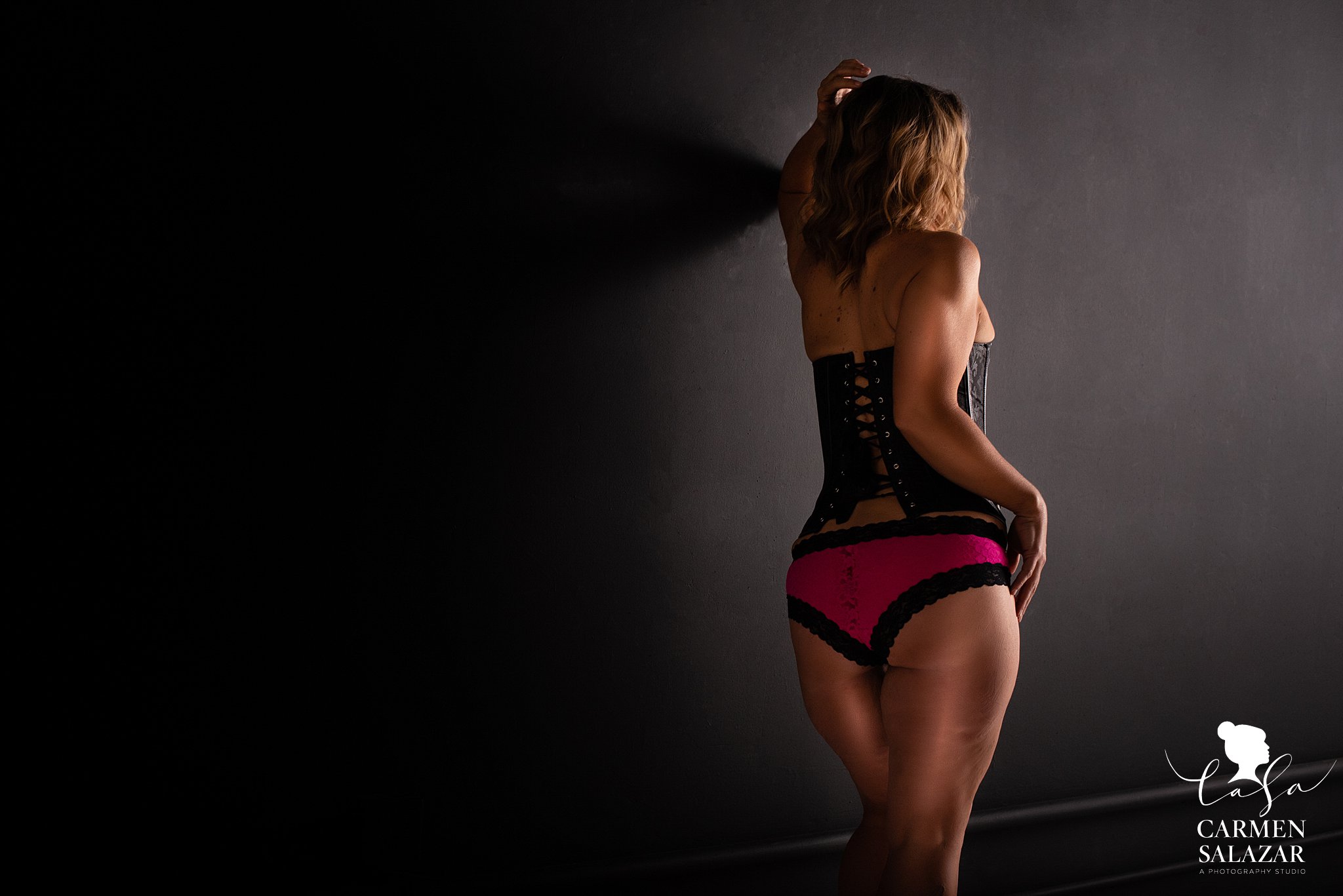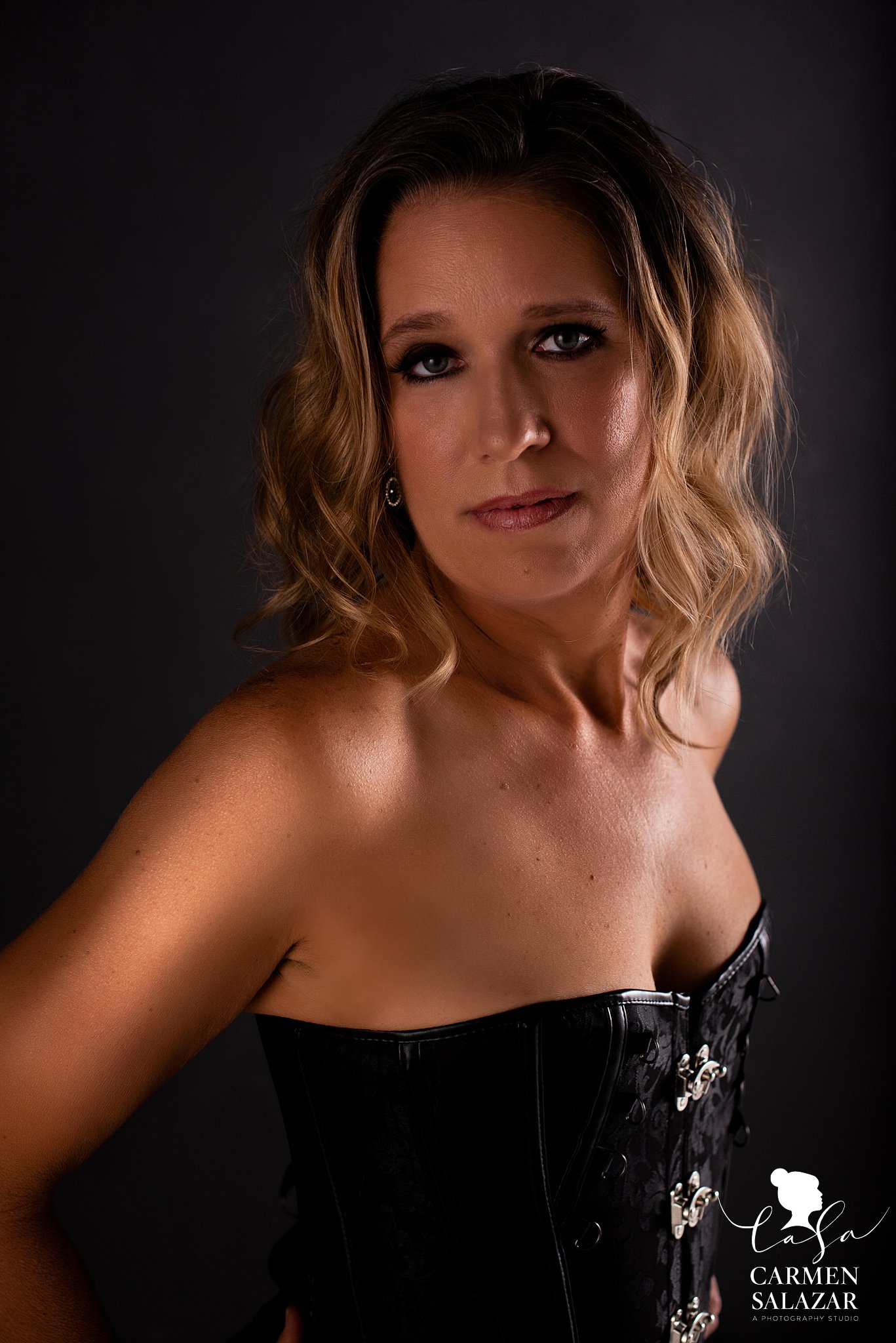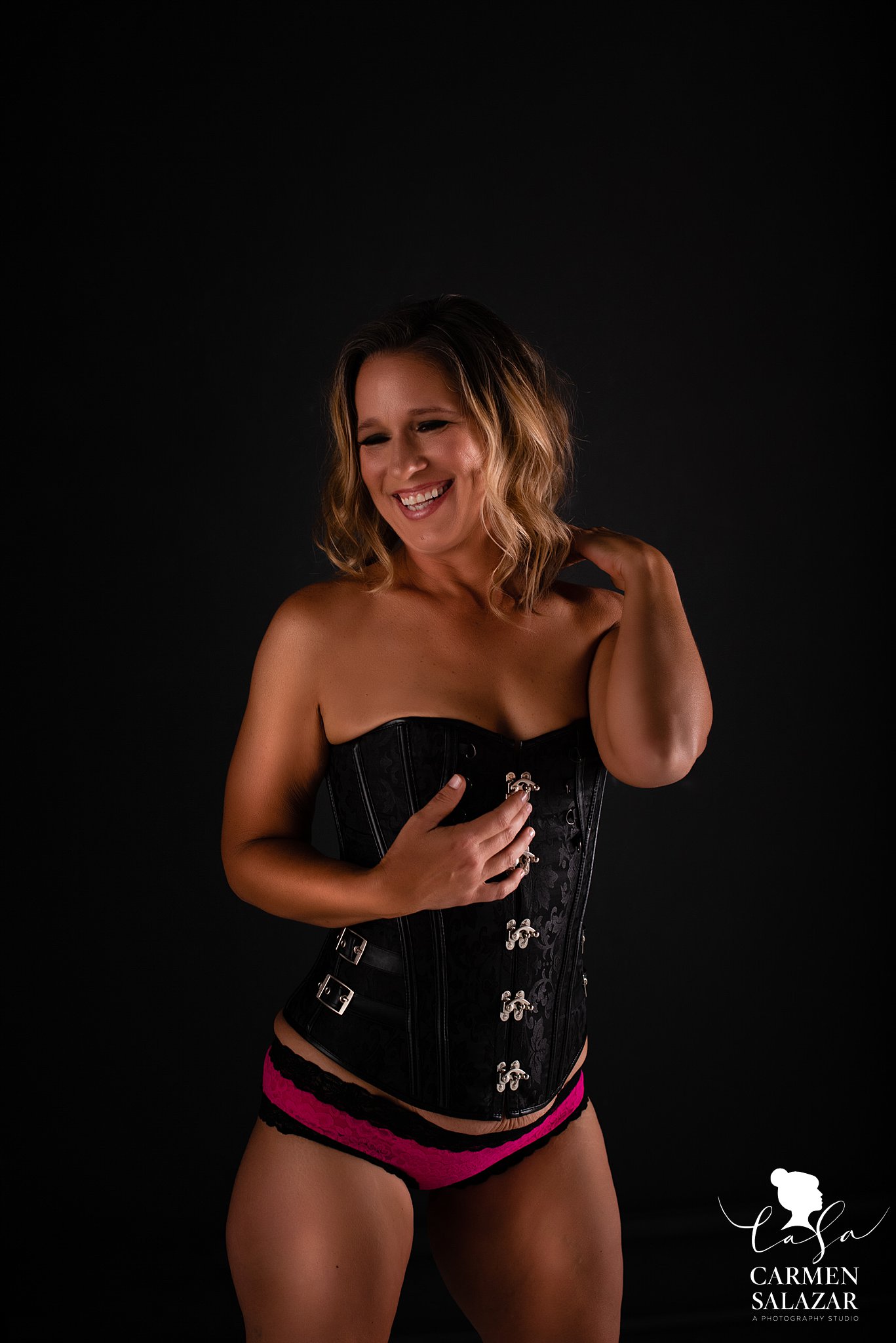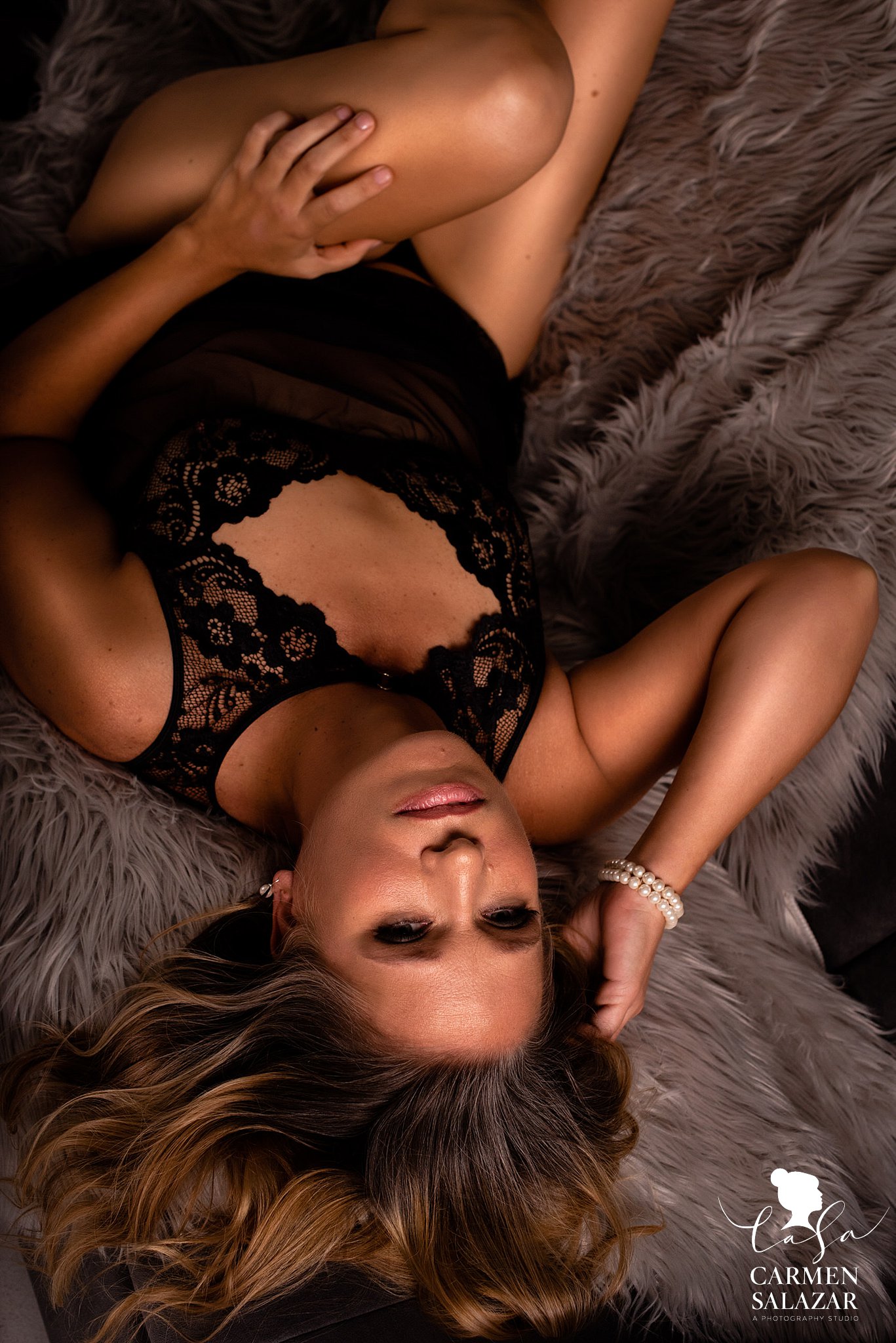 Christi Reynolds was our makeup artist for this sexy boudoir shoot and LaJina's look was everything she hoped to achive and more!  If you want details on how to prepare your skin for your shoot – check out Christi's makeup prep tips!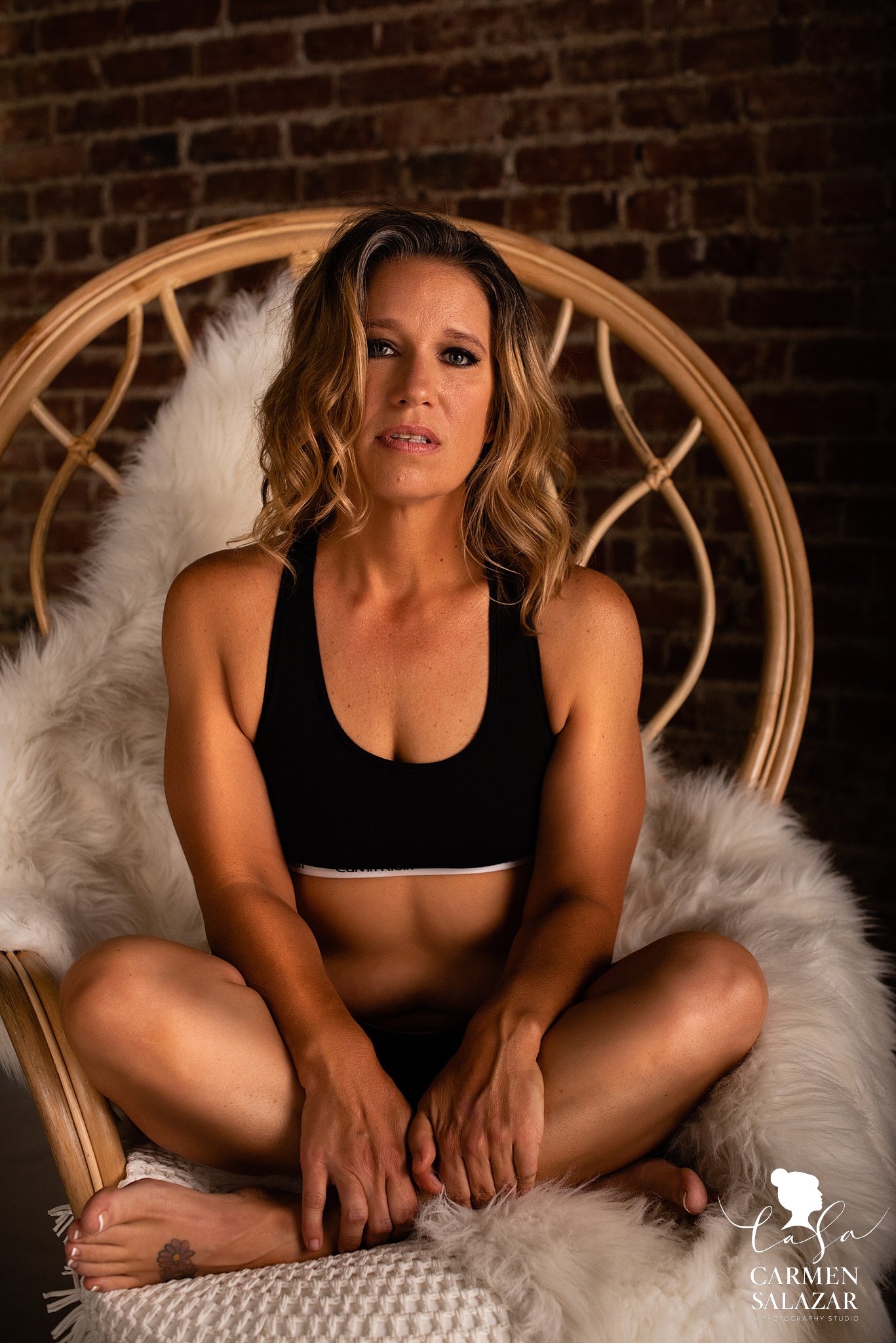 Channeling her inner Calvin Klein effortless beauty! Love how simple this two piece cotton lingerie set is on her. It showcases how tone she is and all her hardwork she's been putting in over the last few years.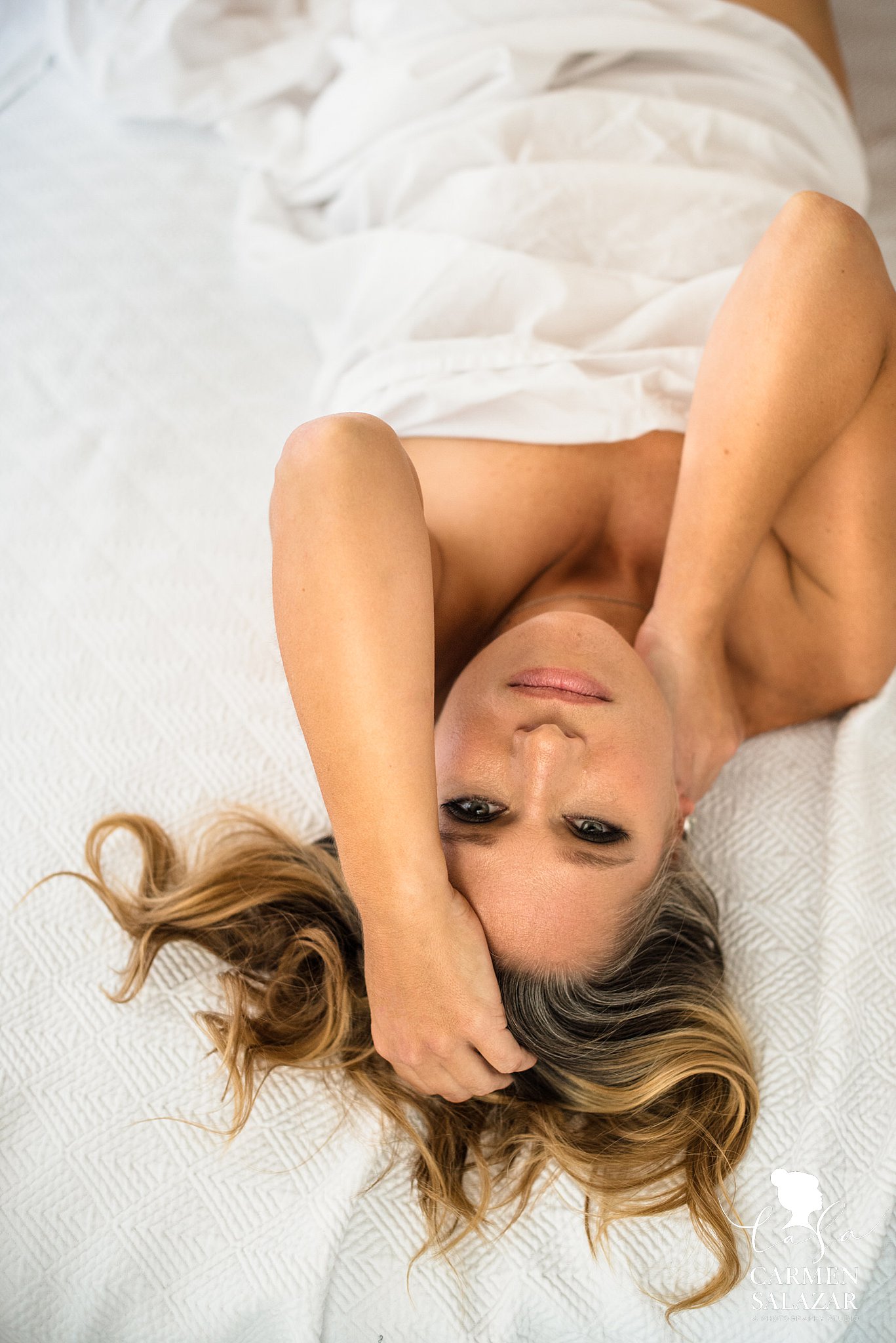 A boudoir beauty in clean white linens might be one of my favorite sets for our clients. I love how bright, airy and timeless these boudoir photos are!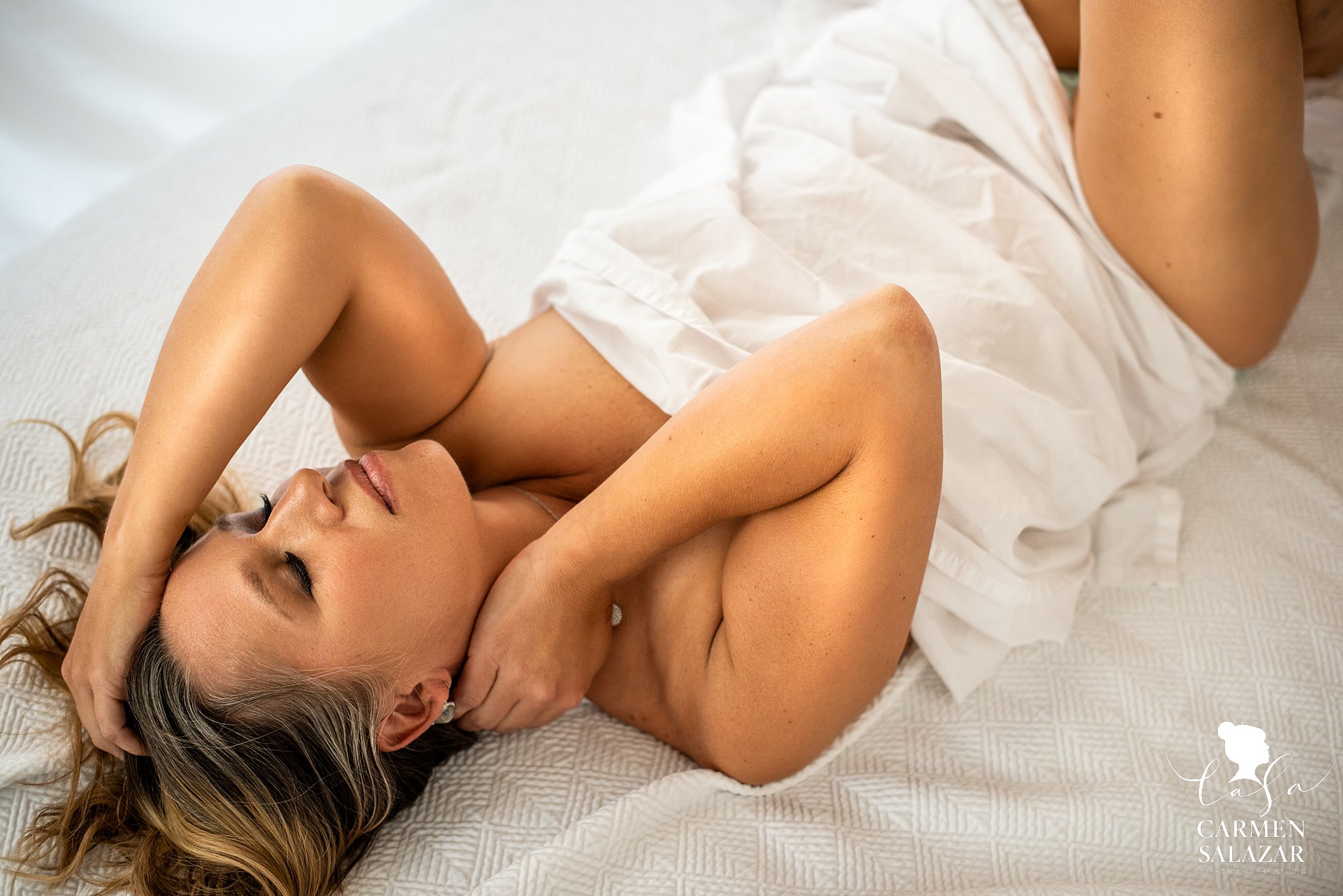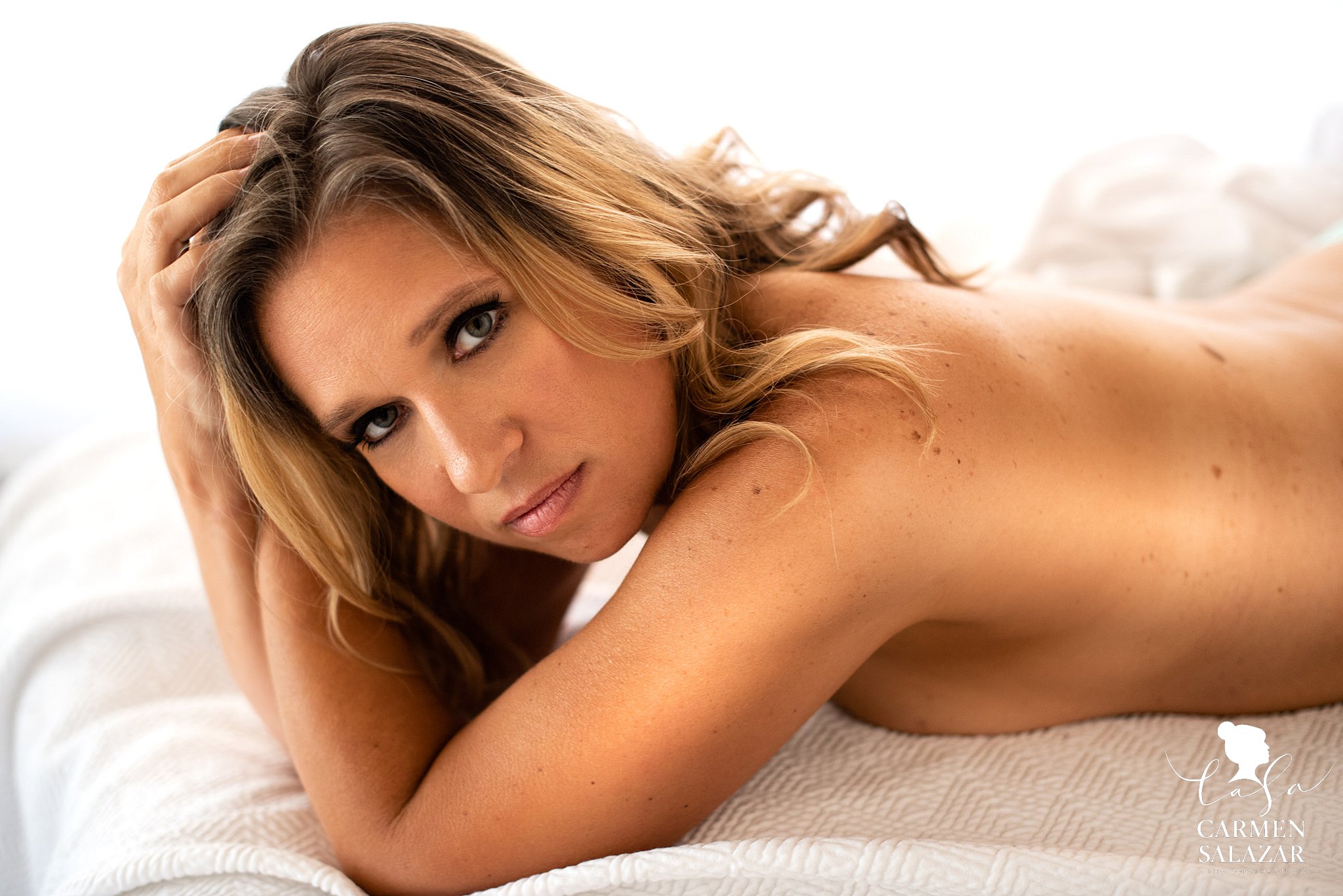 If you have a transformation you'd like to celebrate, reach out to our studio for more details and design your dream shoot!