Rarely have I seen so many gorgeous DIY crafts, than in the urban wedding of Corey and Kenneth. When I met the couple, Corey informed me that their wedding was going to be an intimate affair (50 of their closest friends and relatives), filled with handmade items to bring a real sense of personality to the day. The couple incorporate a lot of their Japanese culture throughout the day. I loved that she decided to follow her heritage's tradition of the bride folding 1001 paper cranes "to prove her loyalty and dedication to the union". It was very romantic, and made for an amazing and modern theme for the downtown wedding (the ceremony was held in the beautiful Capitol Park, and the non-traditional reception was had at the stunning rooftop patio of MIX Downtown). Corey even designed the programs, invitations, direction cards, and amazing photo booth! I give major props to the new Mrs. Lee!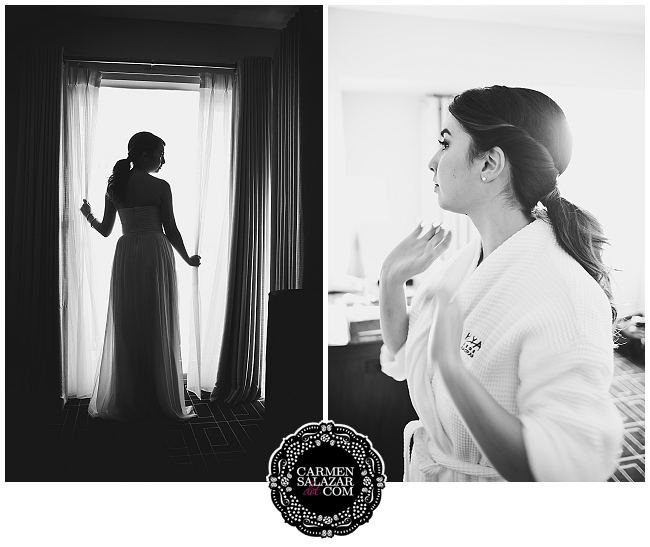 Simply stunning silhouettes of Mrs. Corey.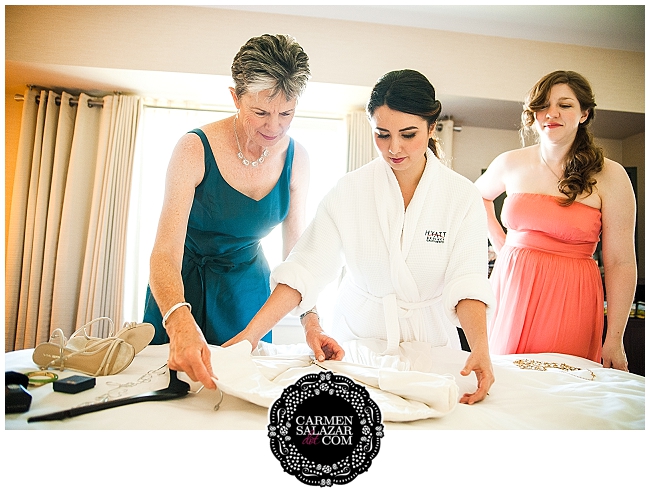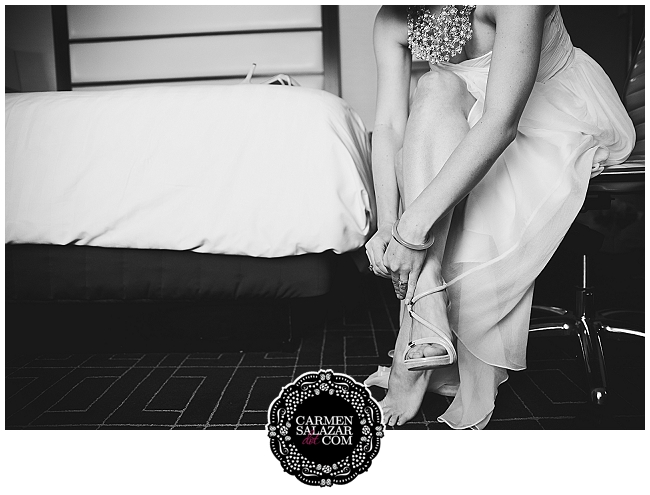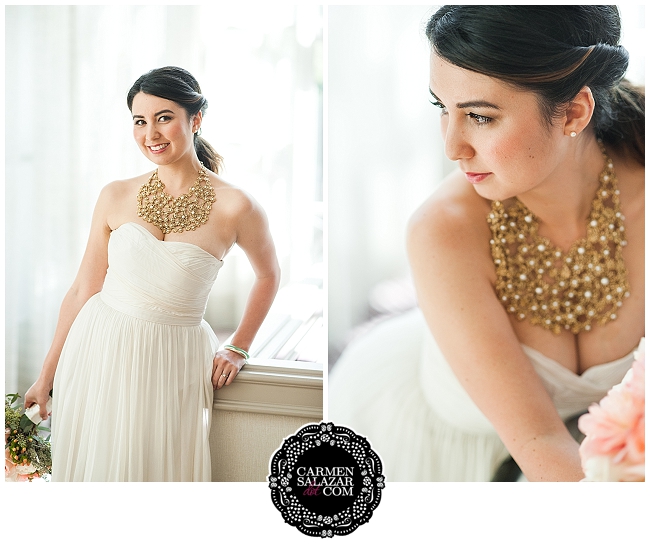 I love a girl who goes bold and gold with her jewelry.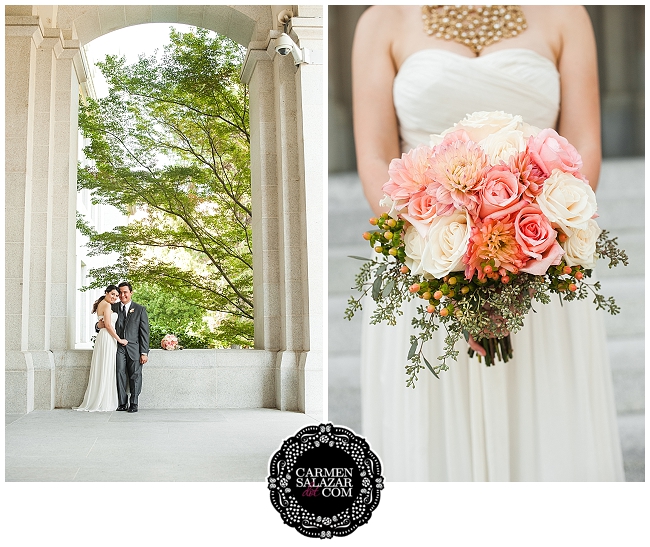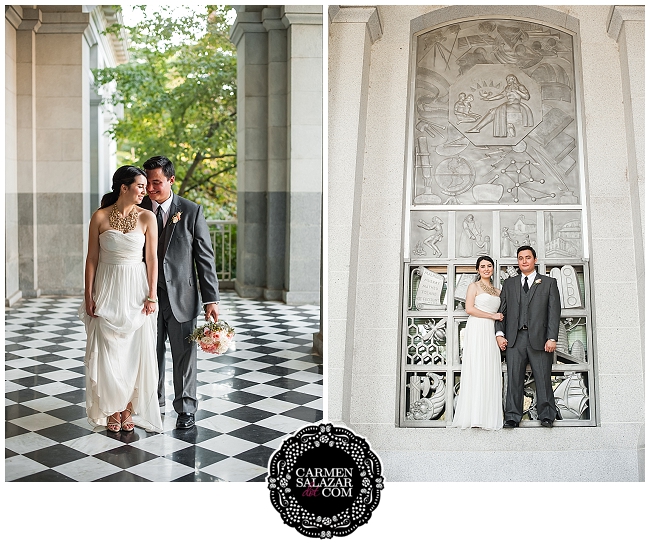 Corey and Kenneth's romantic first sight was set in the majestic architecture of the State Capitol.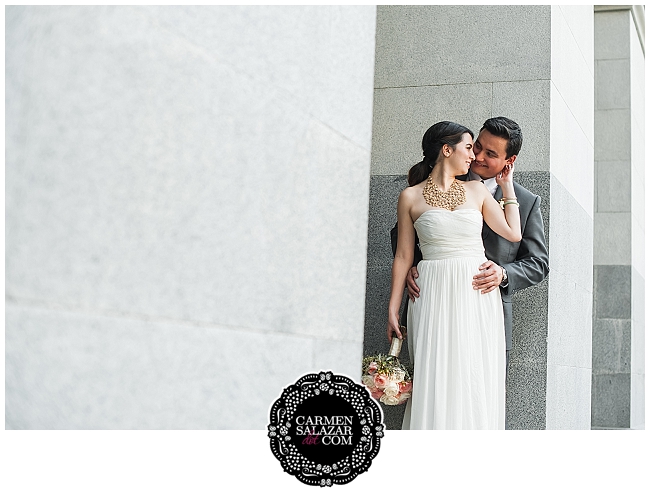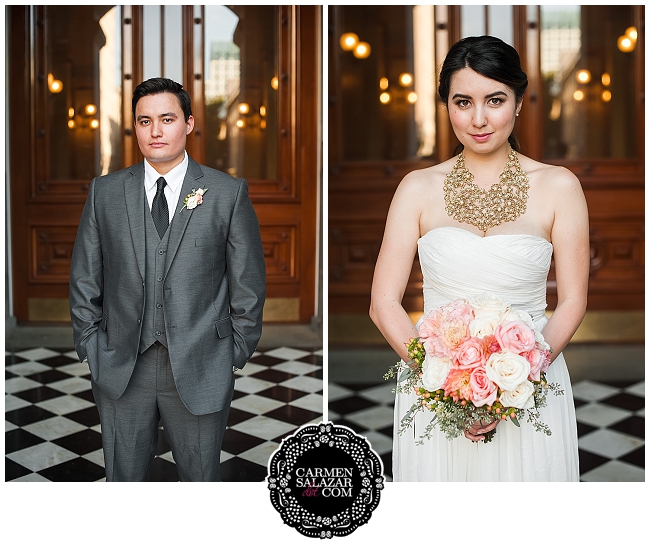 Corey's lovely bouquet came from Twigs Floral in Downtown Sacramento.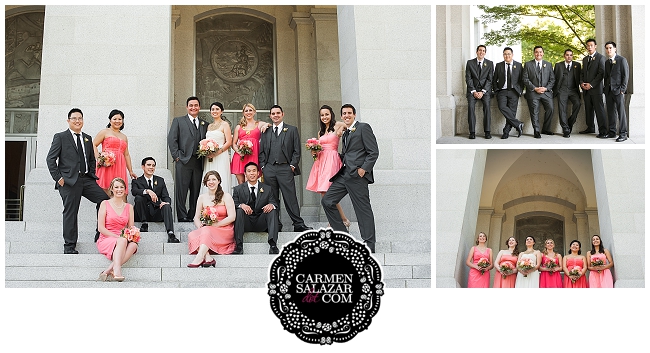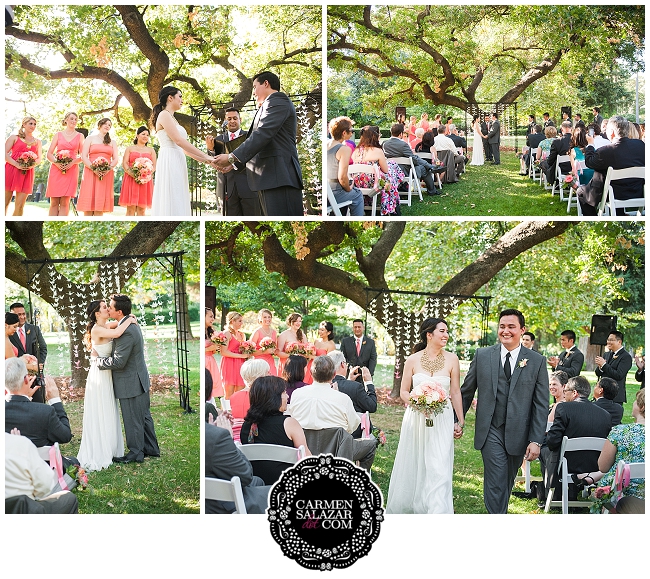 The newlywed's ceremony in Capitol Park, incorporated the DIY  paper cranes that would fill the day!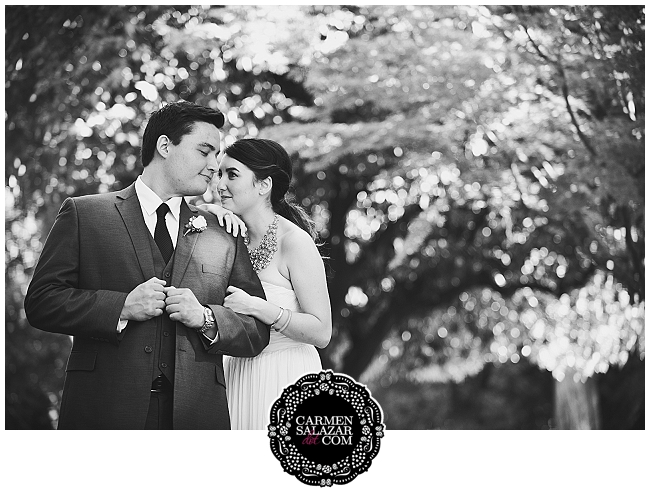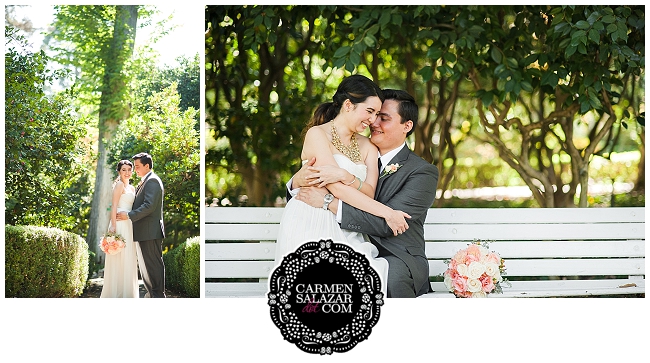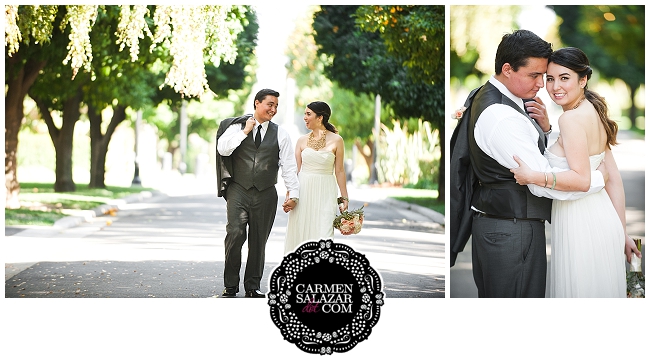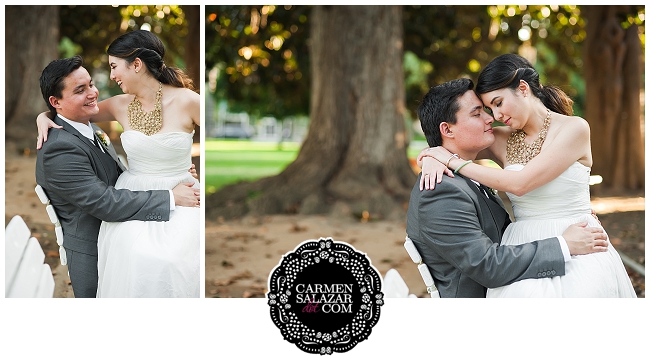 I loved the urban feel of the couple's MIX Downtown reception venue, and Corey's party dress!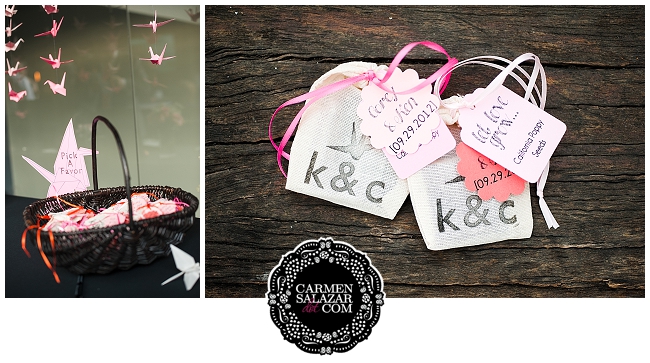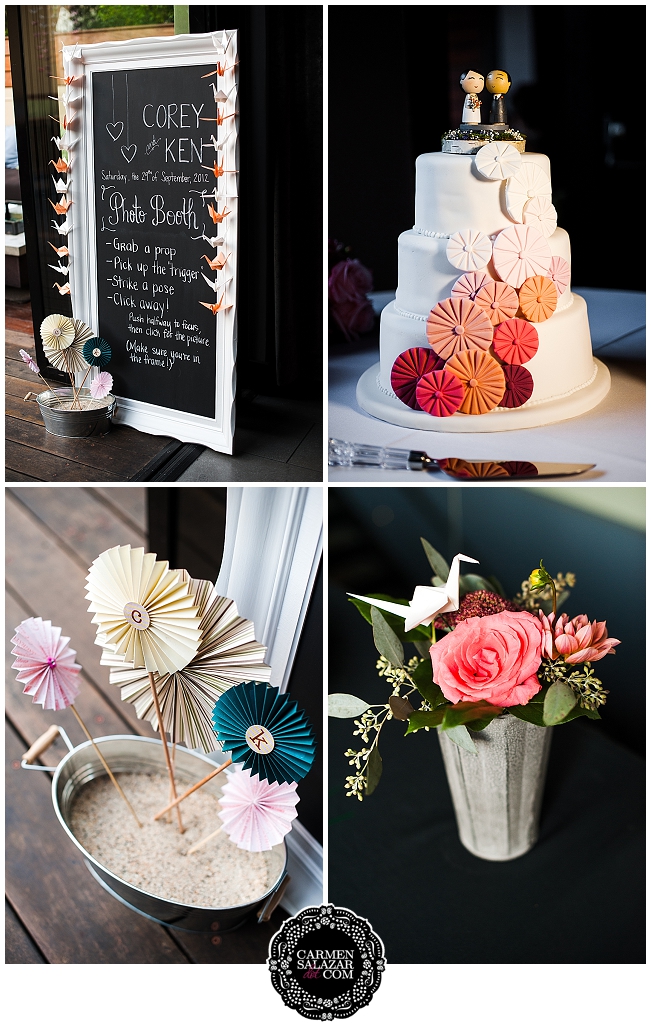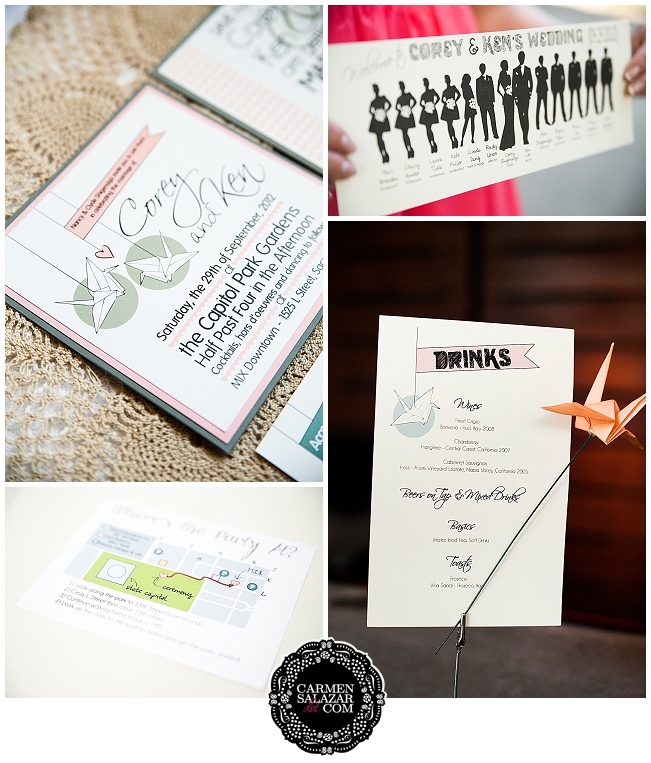 Amazing DIY paper goods designed by the darling bride herself.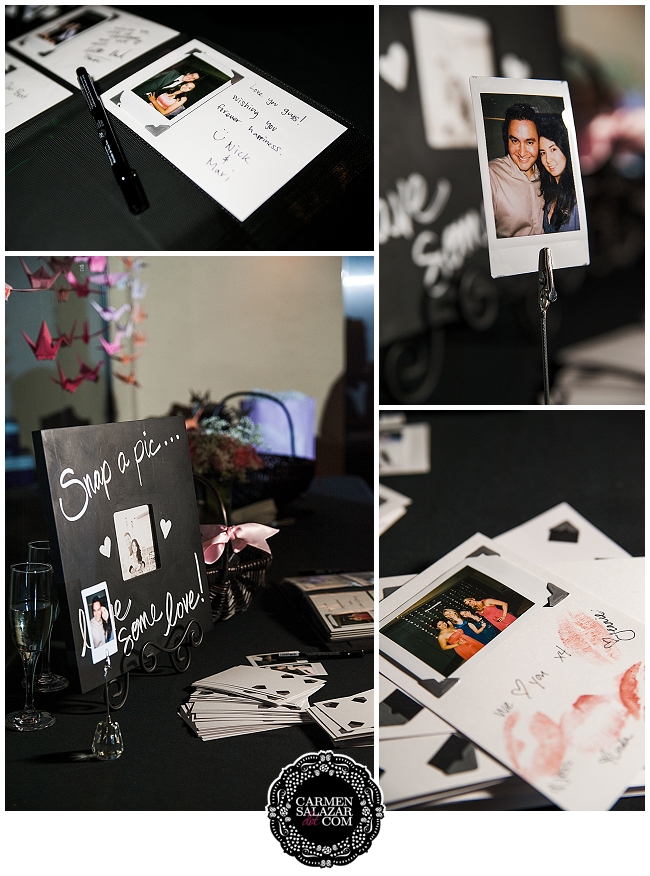 I adored the cute Polaroid guest notes – they captured the moment to match the heartfelt notes!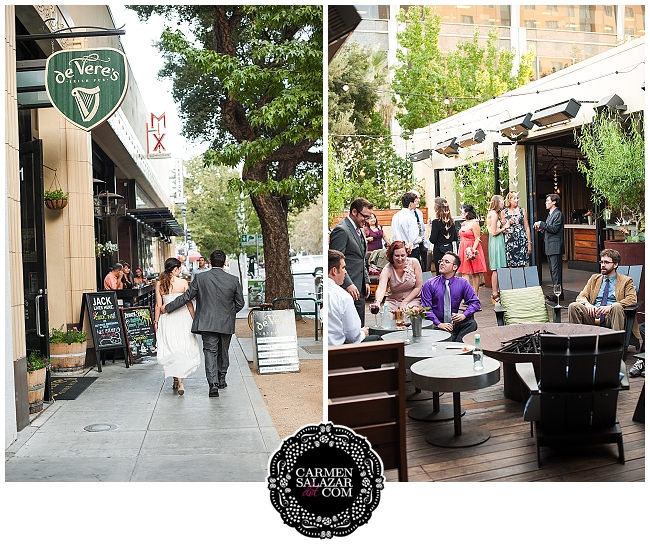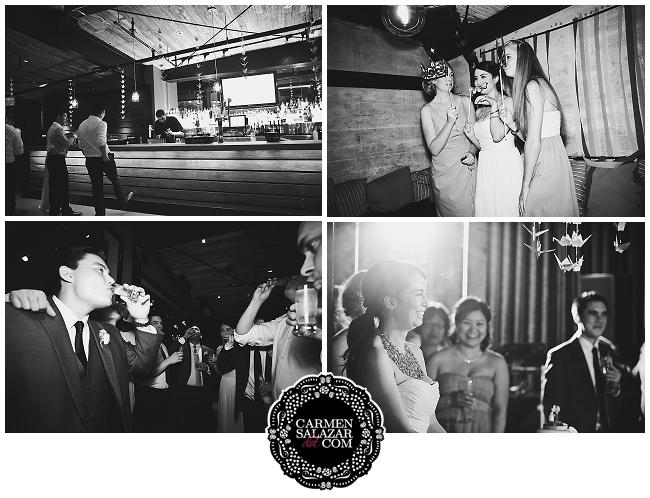 Exciting, intimate reception on the rooftop patio at MIX Downtown.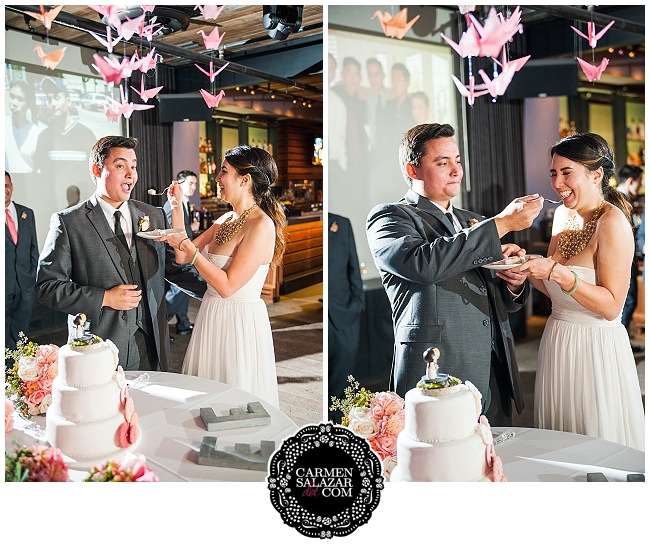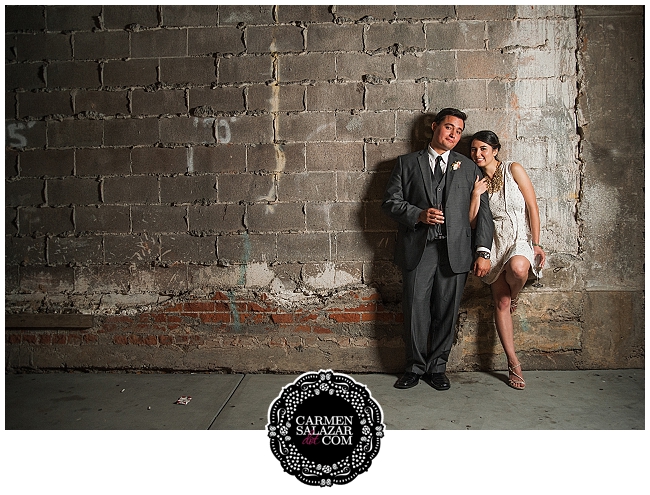 Corey changed into a cute cocktail dress to dance the night away.