I LOVE elopements. While I have seen some amazing weddings over the years, sometimes the most special way to say "I Do" is with just each other (and a handful of your closest friends). Amanda and Alex said their vows on the penthouse balcony at the Citizen this summer — and these two are too sweet to handle.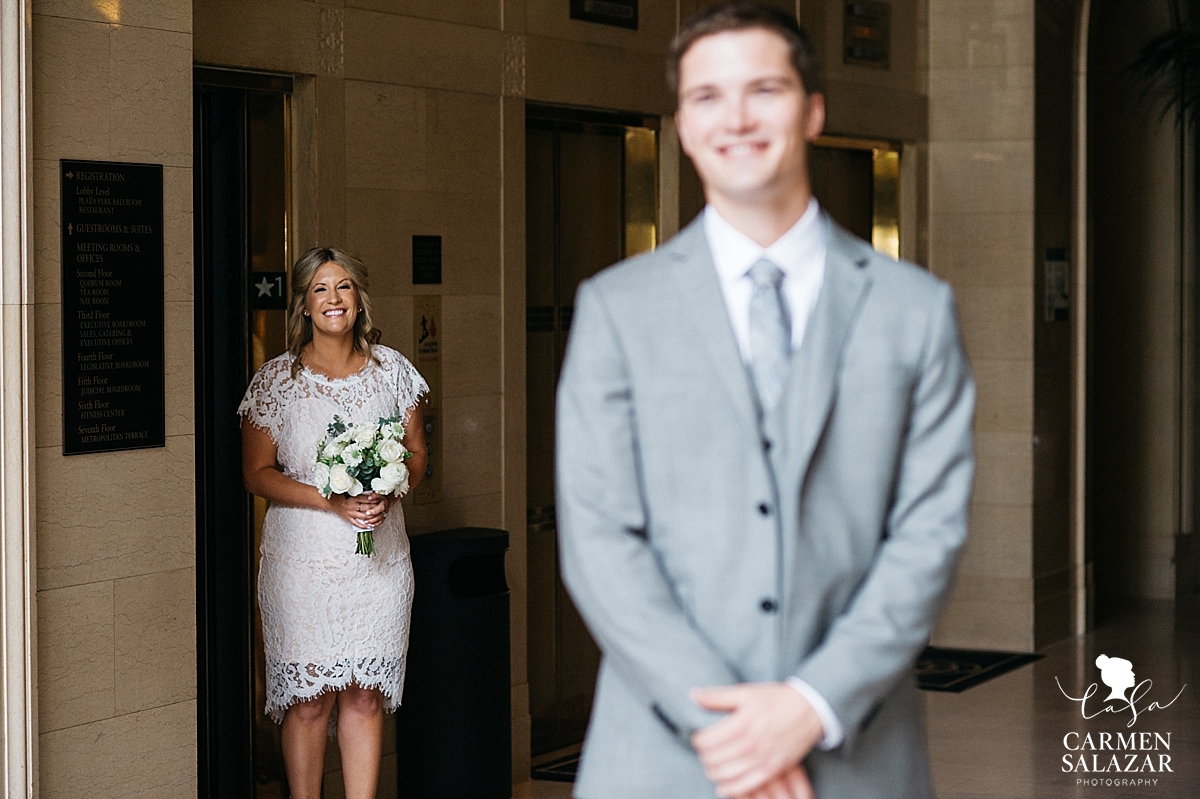 The most special part of eloping is the intimacy. Marriage is one of the most personal bonds to take on, and eloping is the choice of many who want this day to be even more intimate and unique.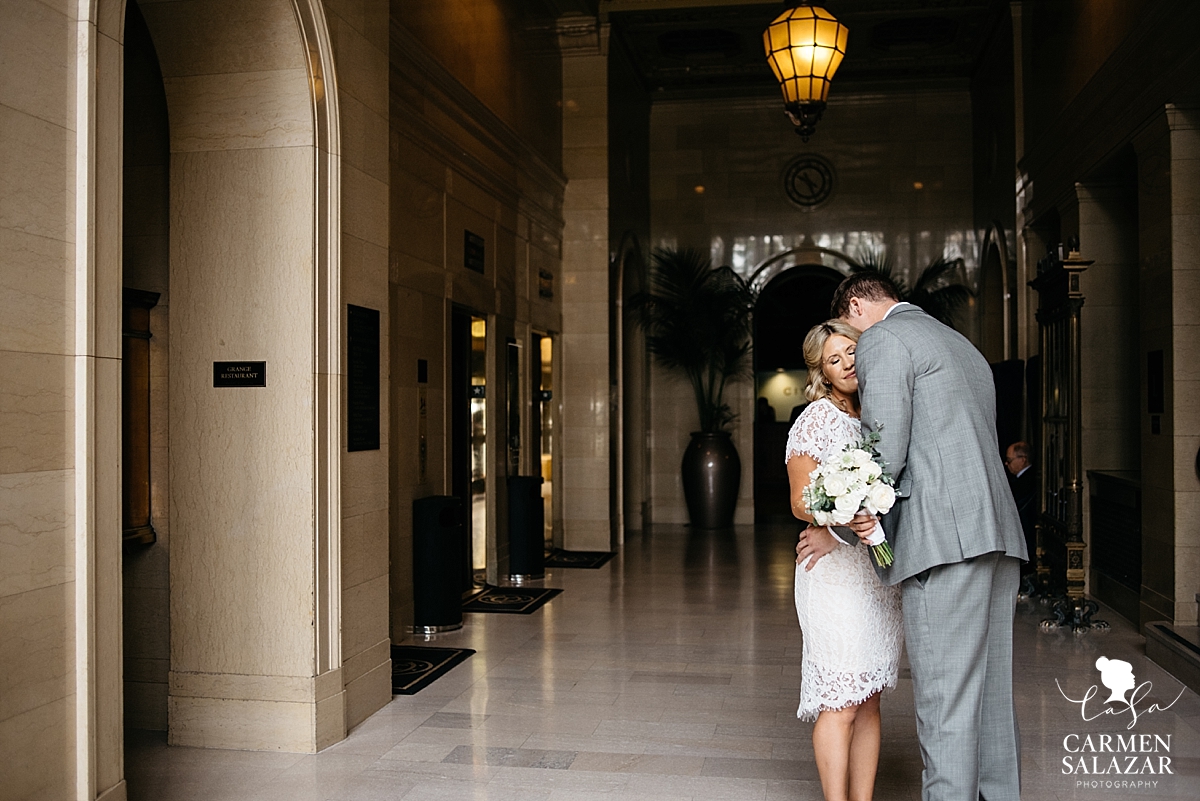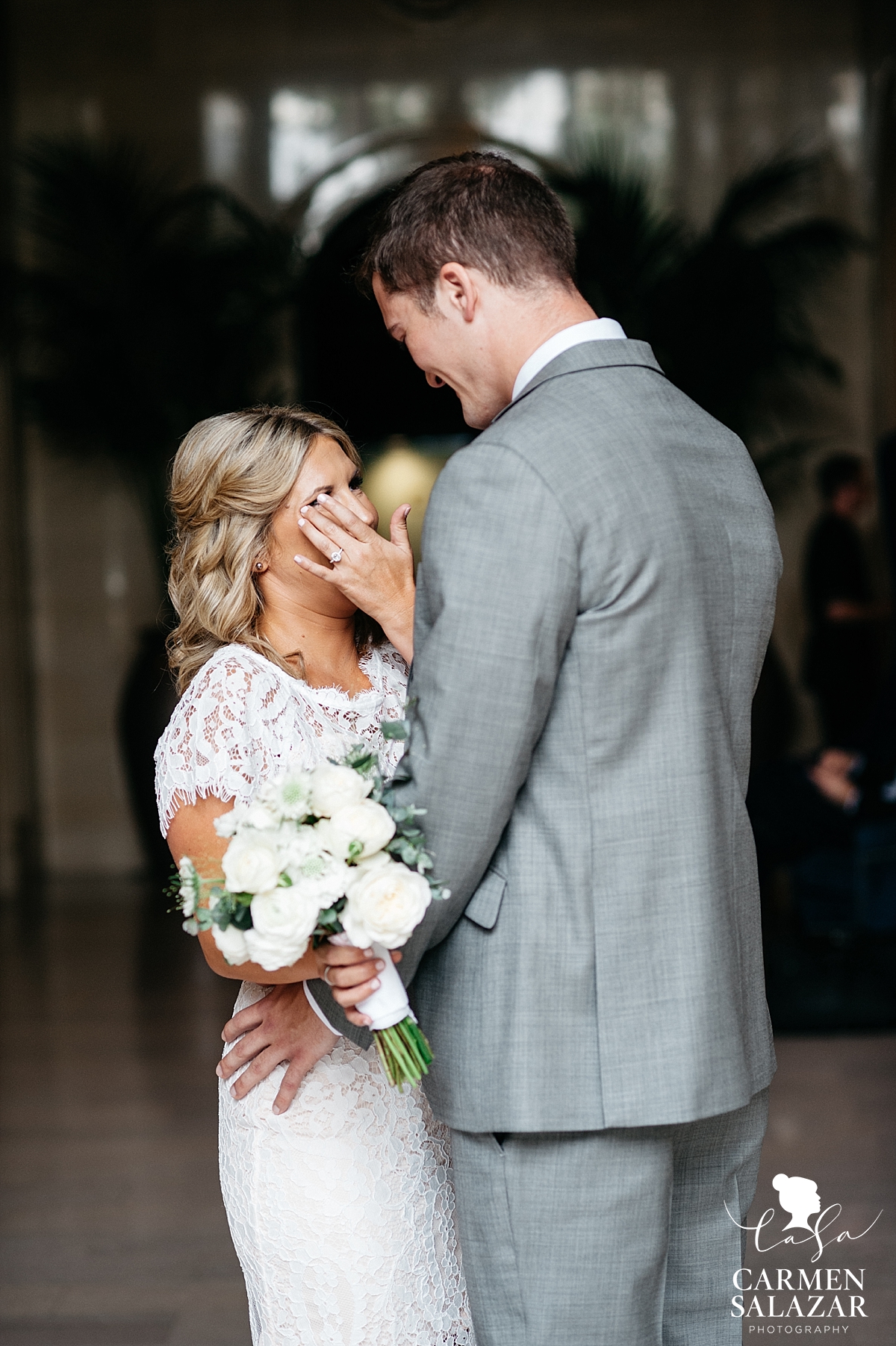 Eloping tip #1: First looks are not just for the big ballroom weddings — seeing your hubby-to-be before your private ceremony is a beautiful and emotional moment for any couple. Amanda and Alex had my eyes welling up too!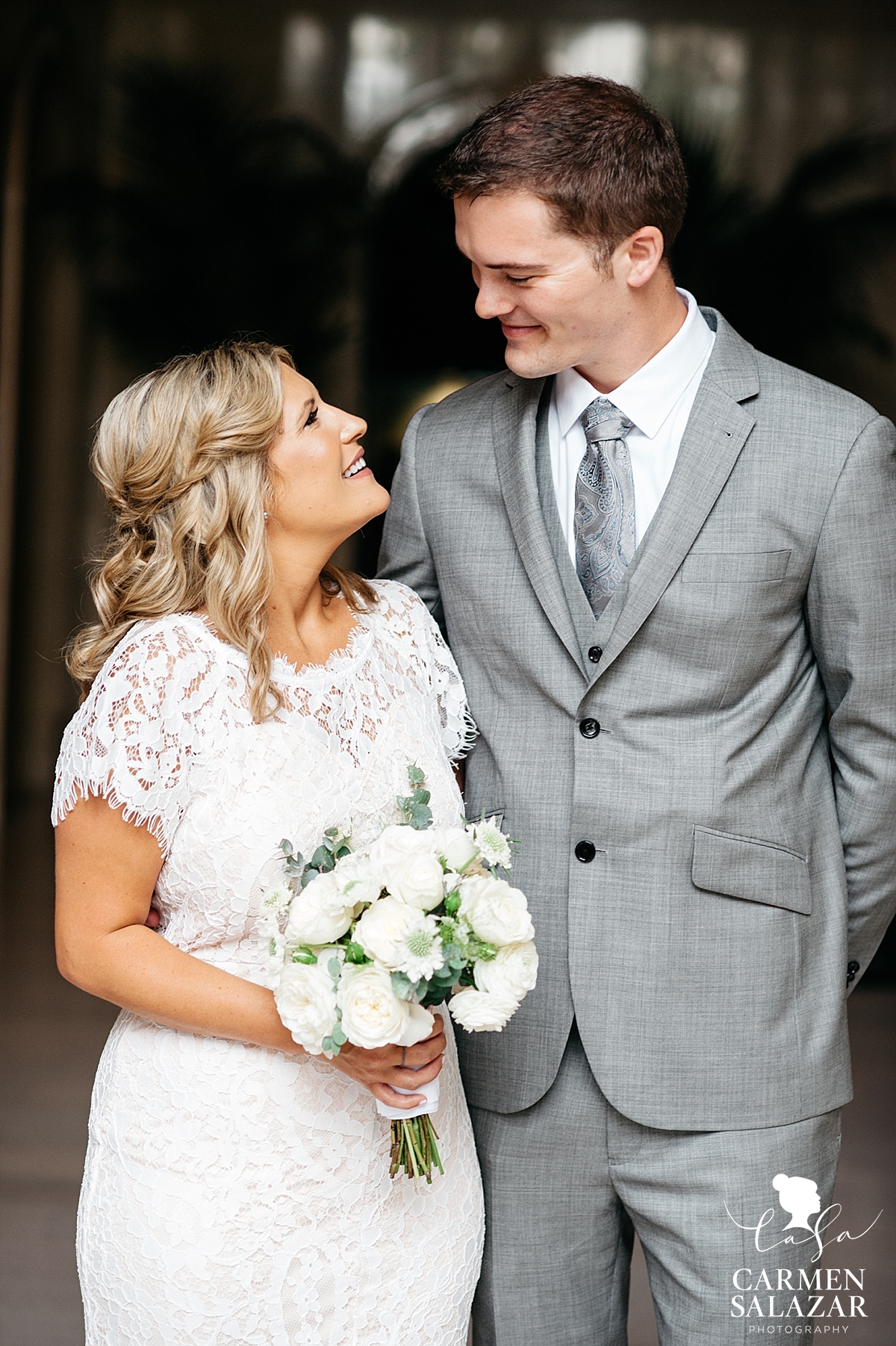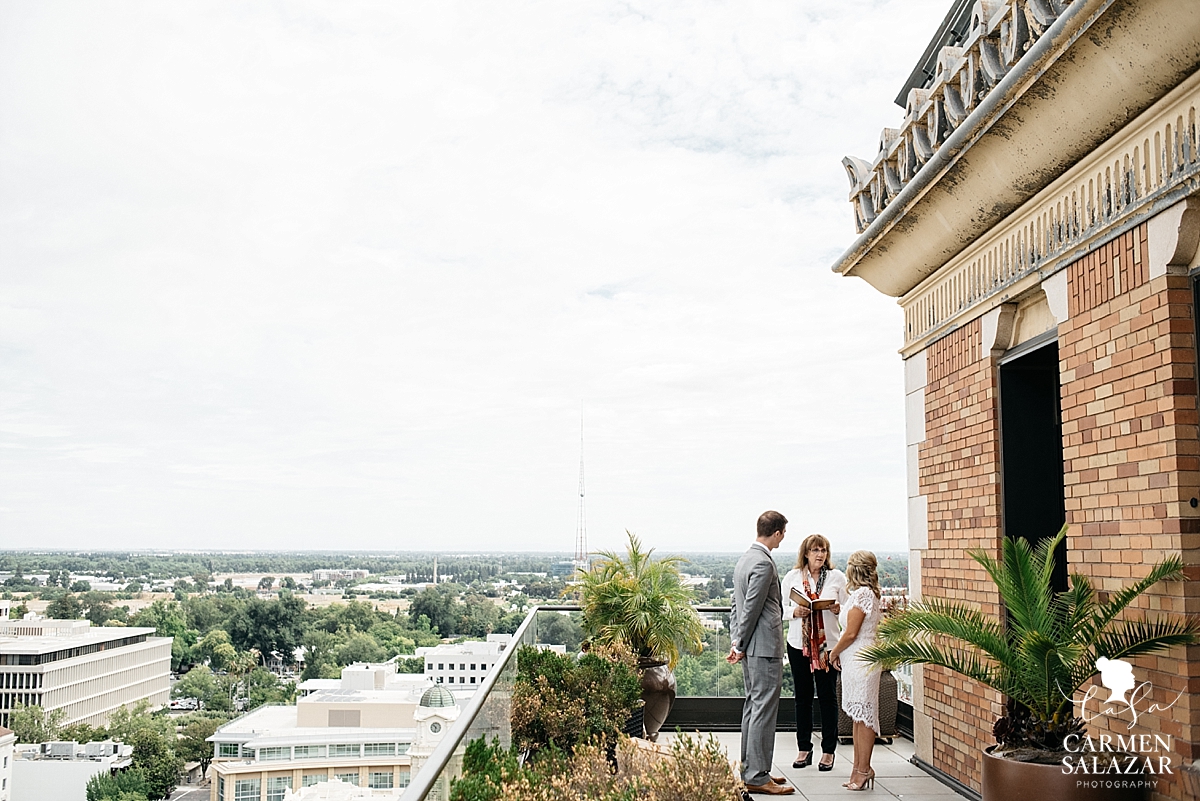 Elopement tip #2: It doesn't hurt to have a gorgeous view of the cityscape during the "I Do's" ! I love the Citizen not only for it's fabulous architecture, but also that it is in the central hub of Downtown Sacramento.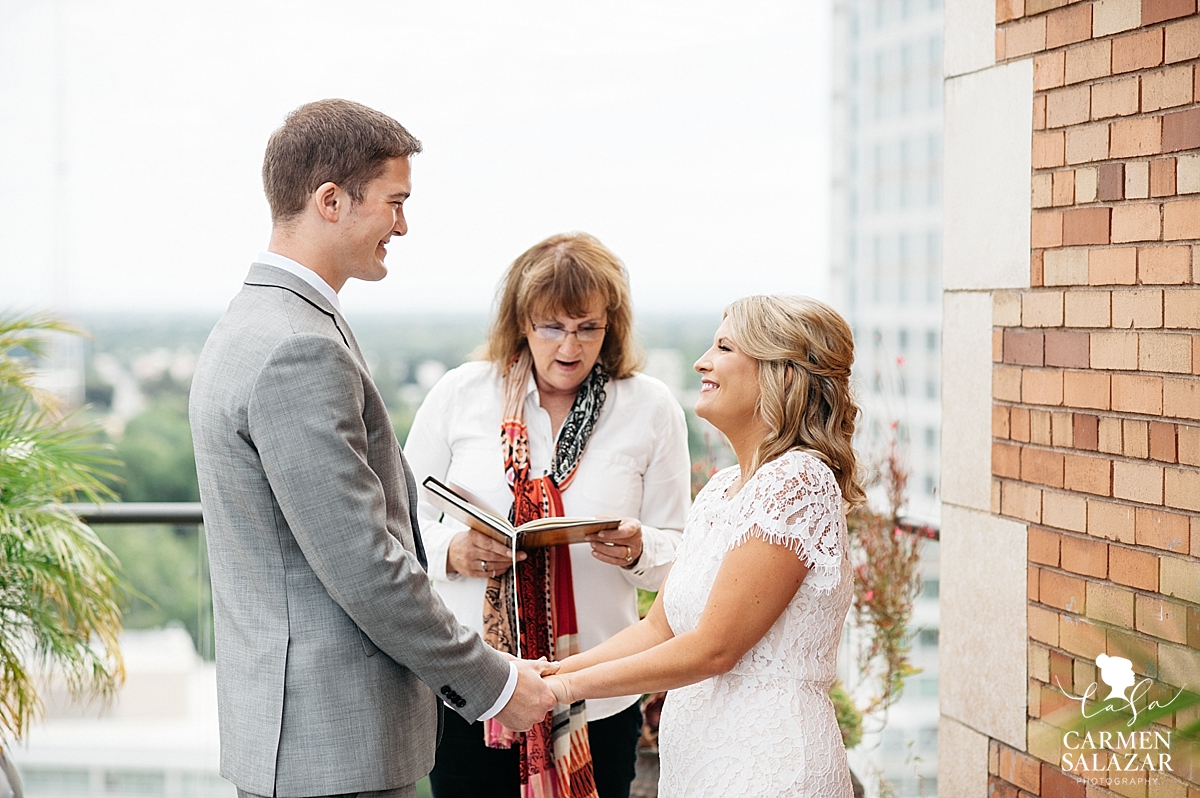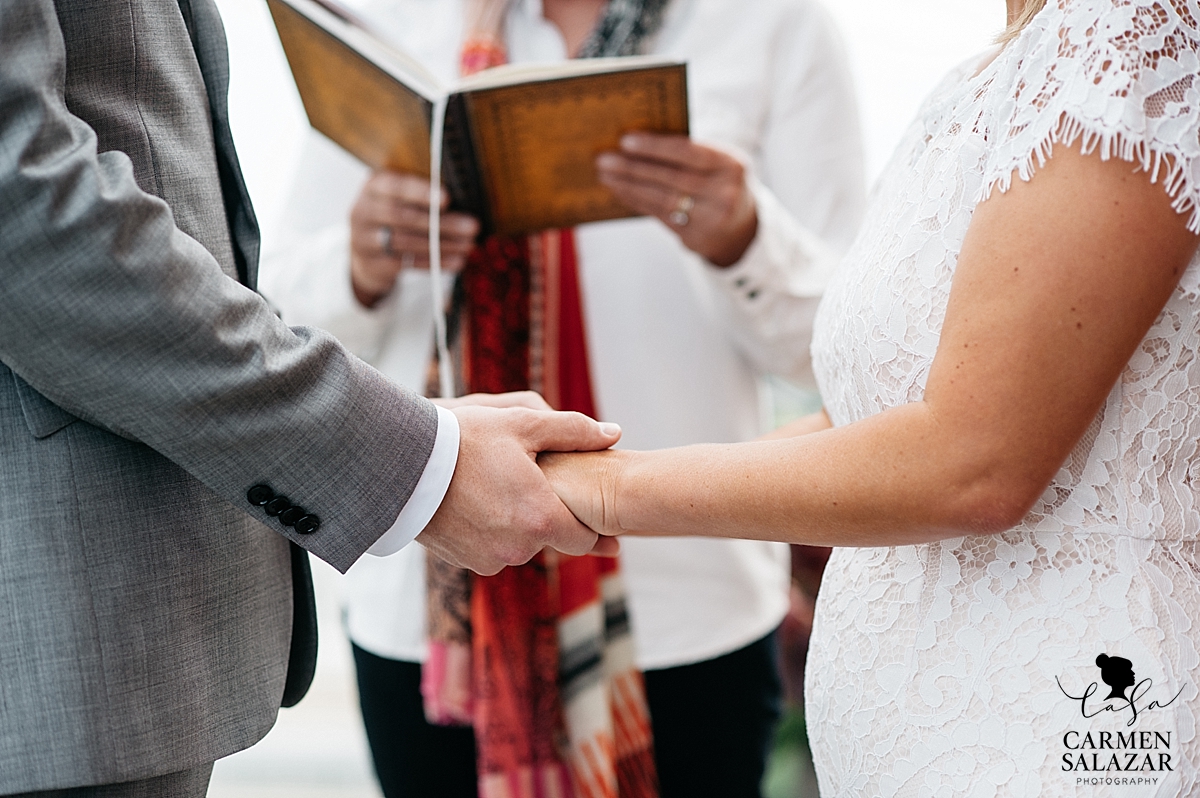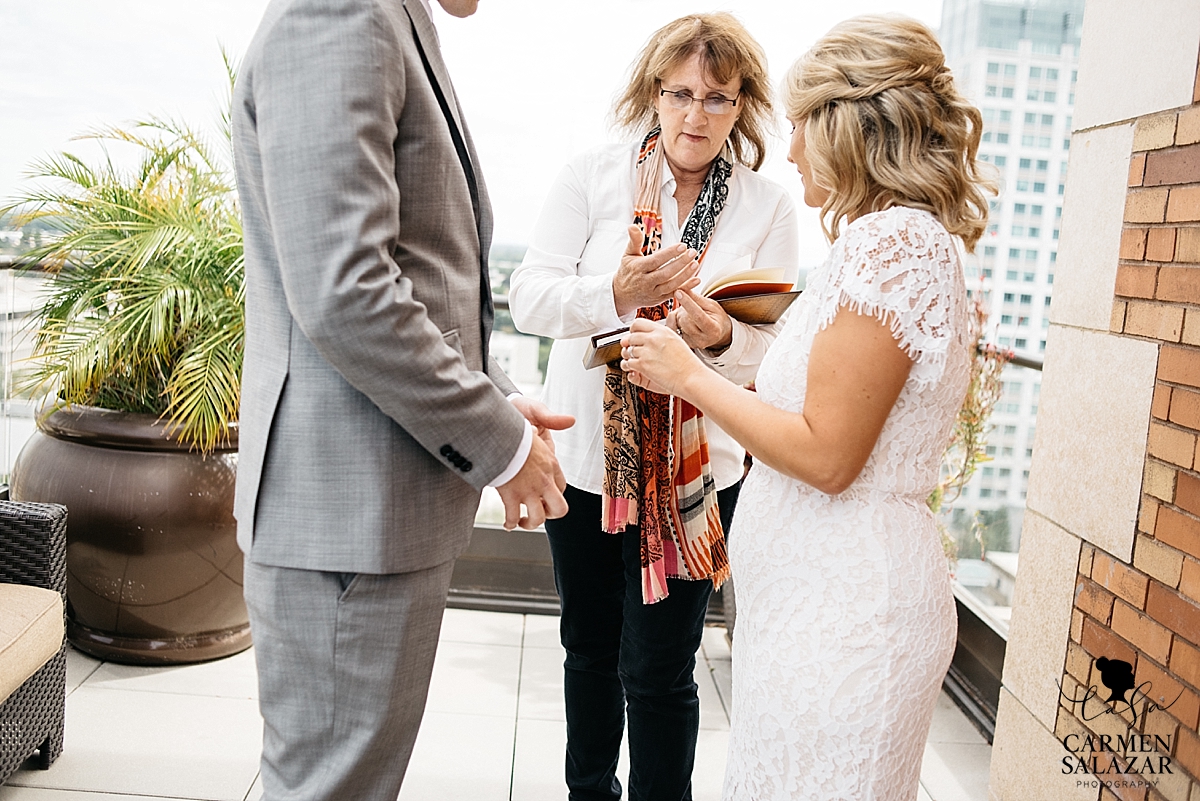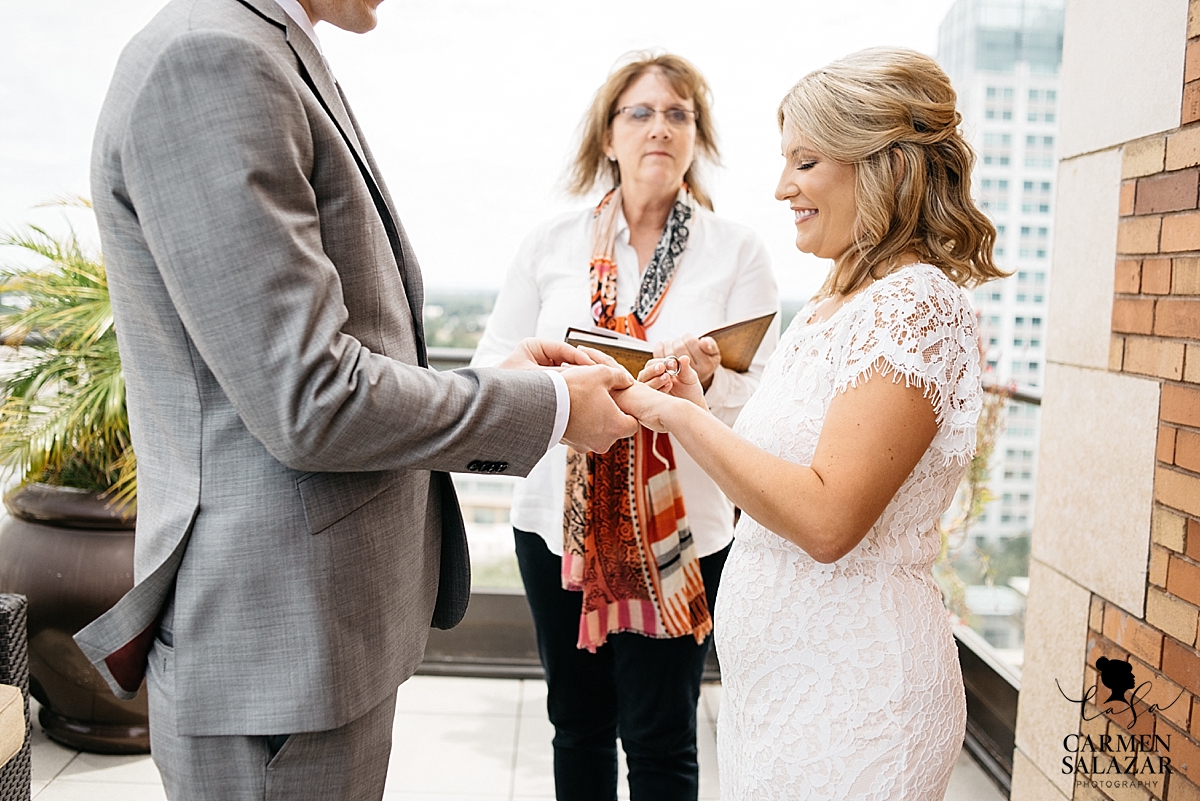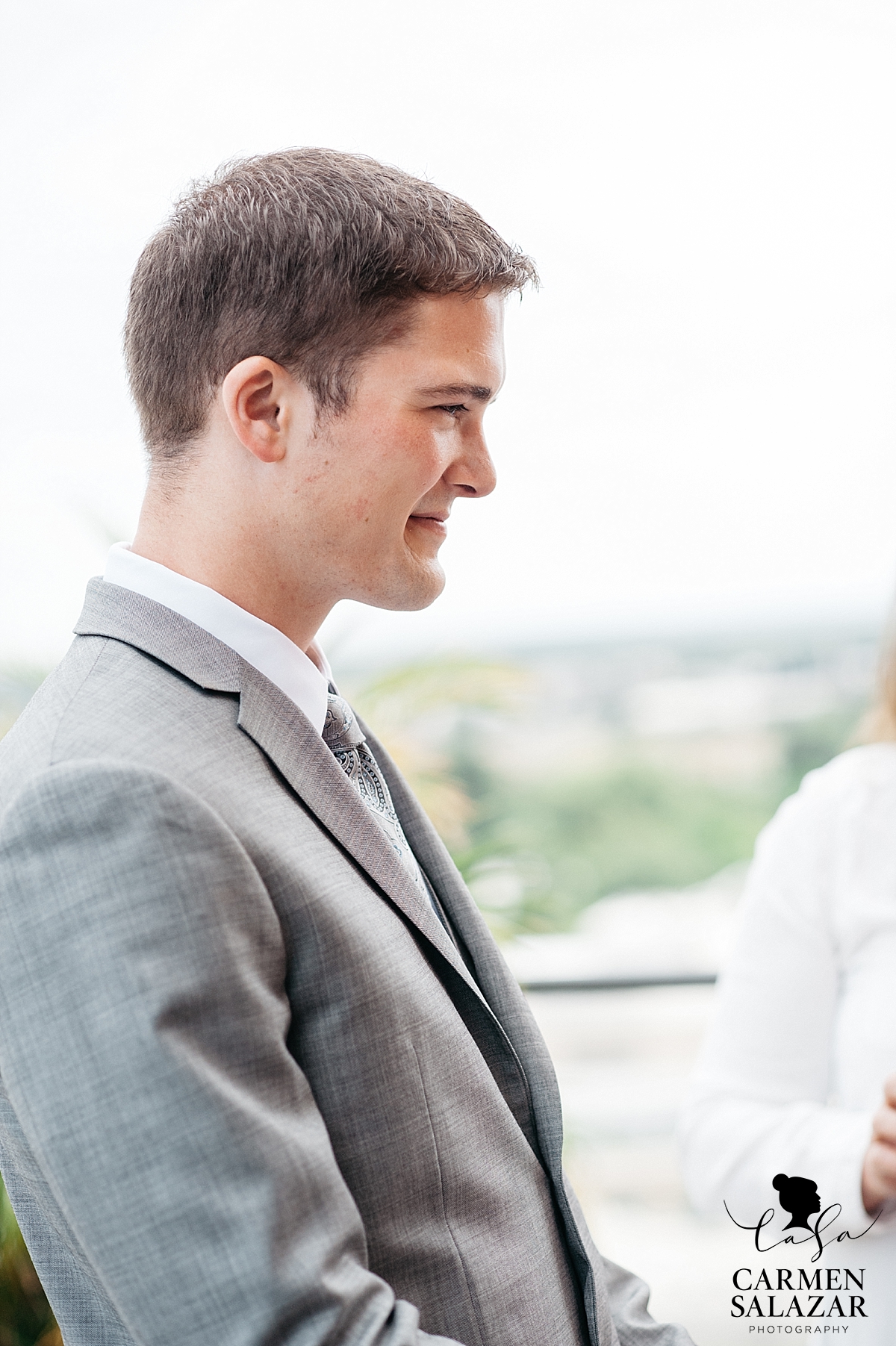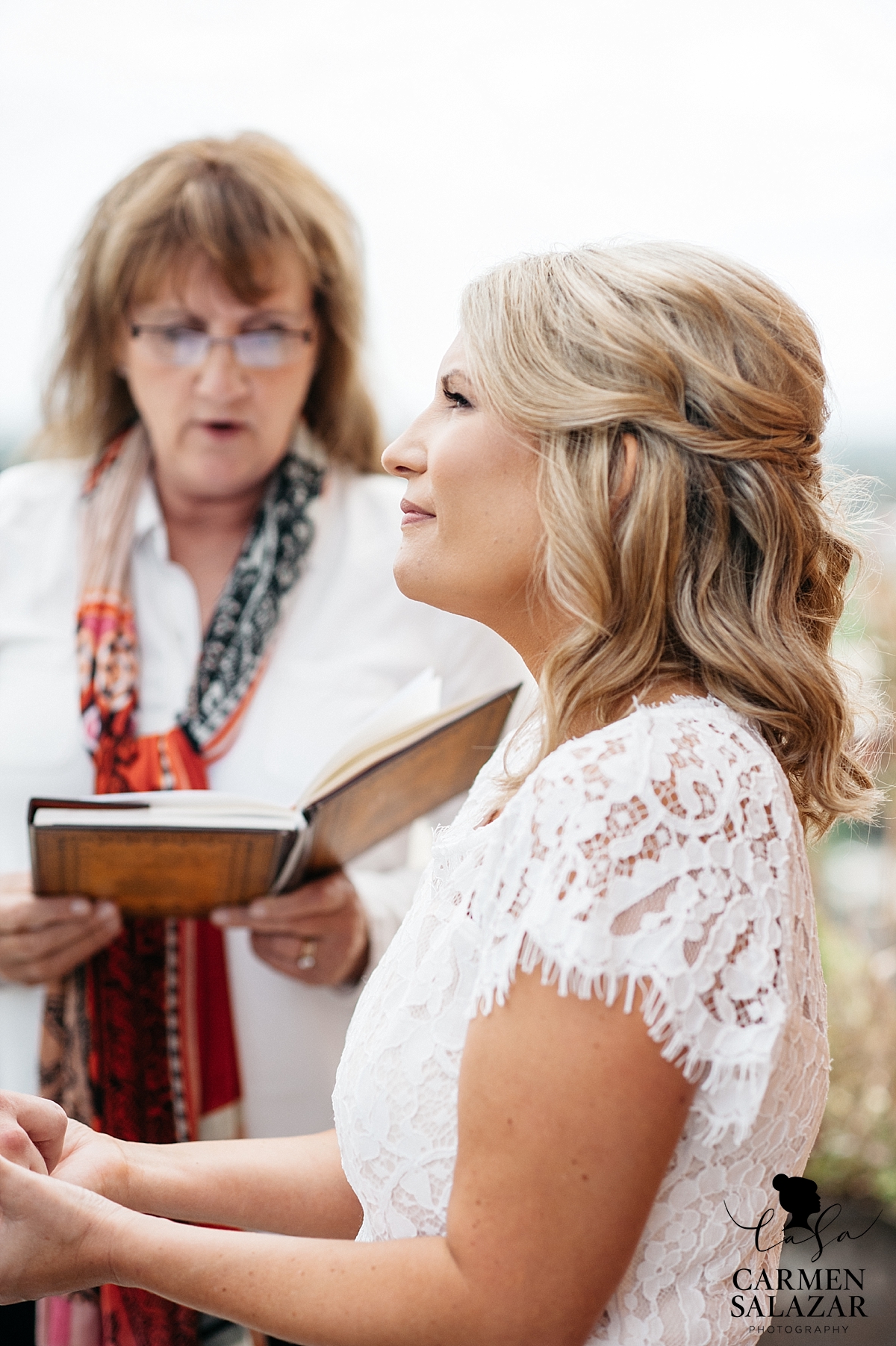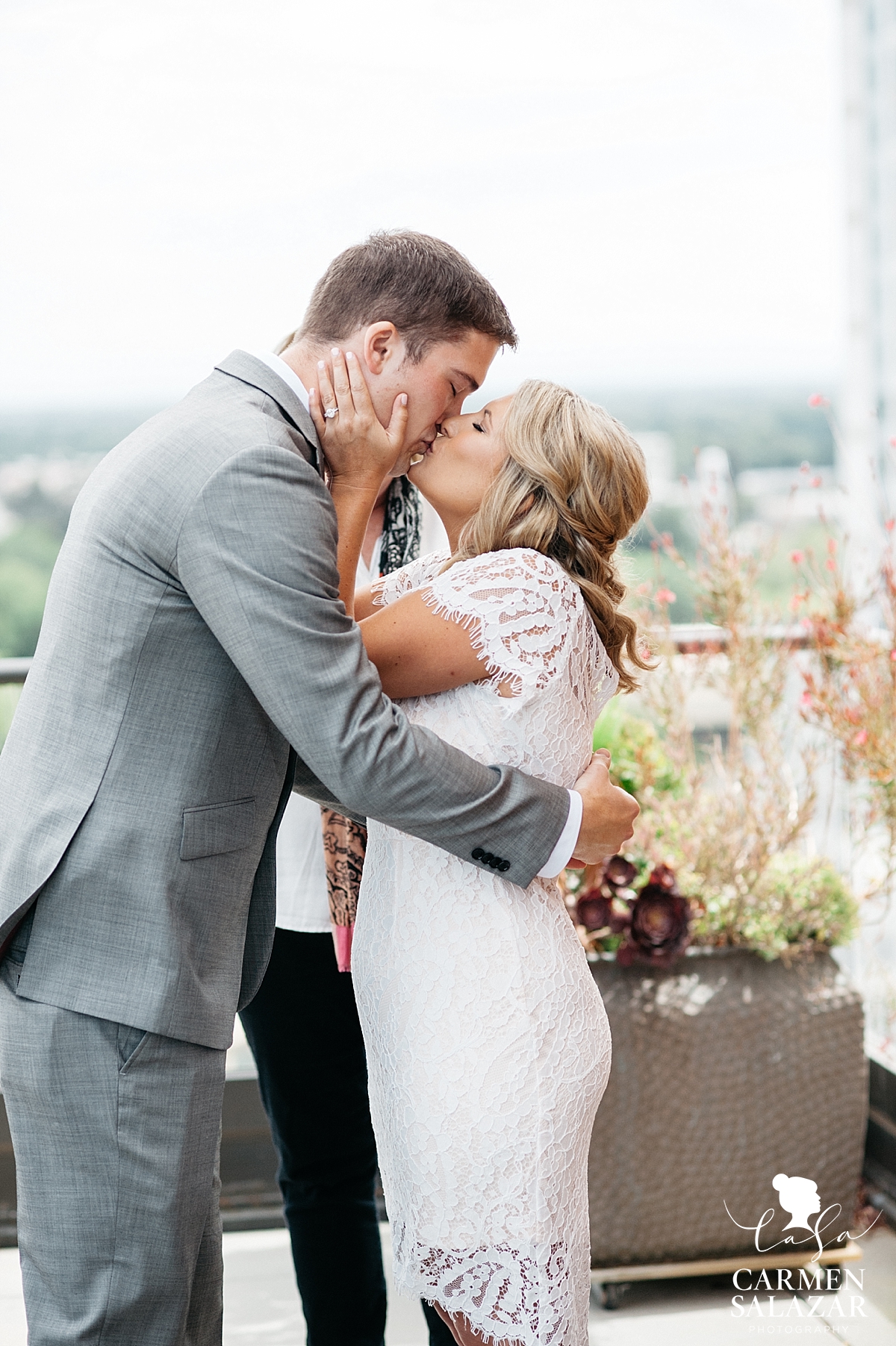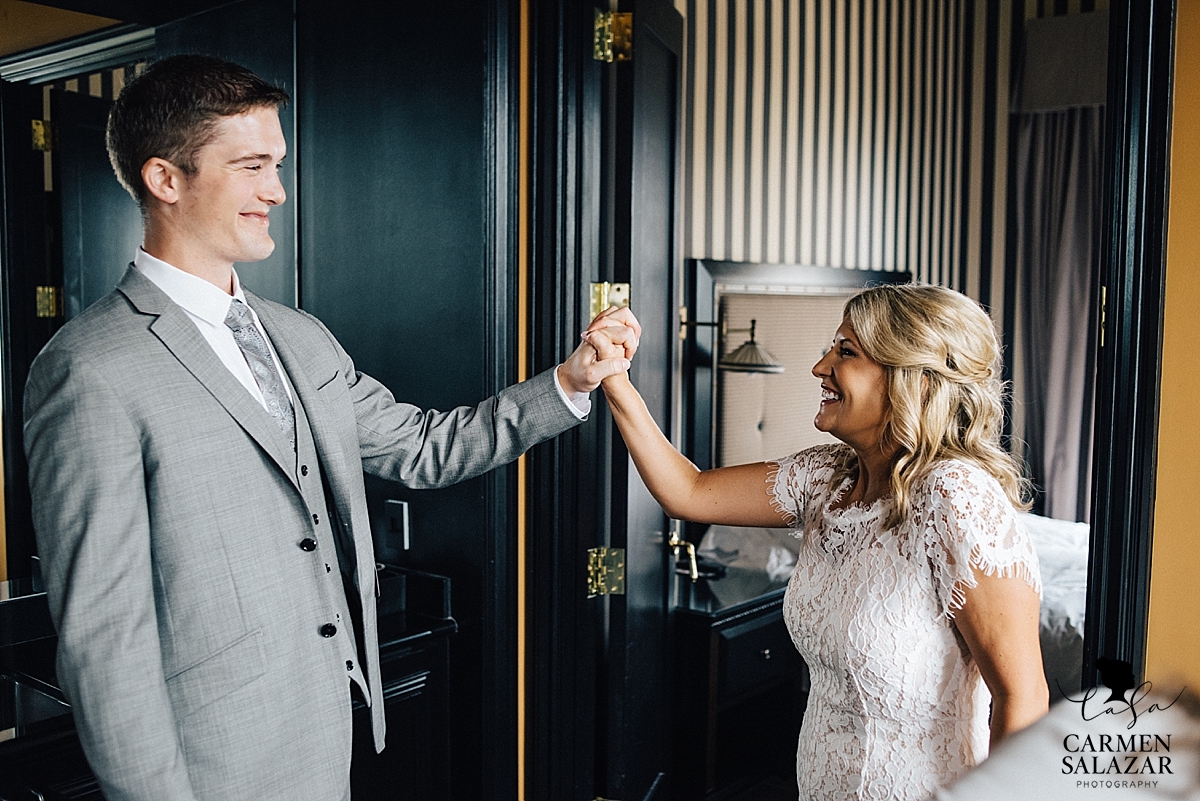 The moments after the ceremony are the perfect time to see the happy newlyweds glowing from their first kiss — from high fives to teary-eyed kisses, no one can contain their smiles!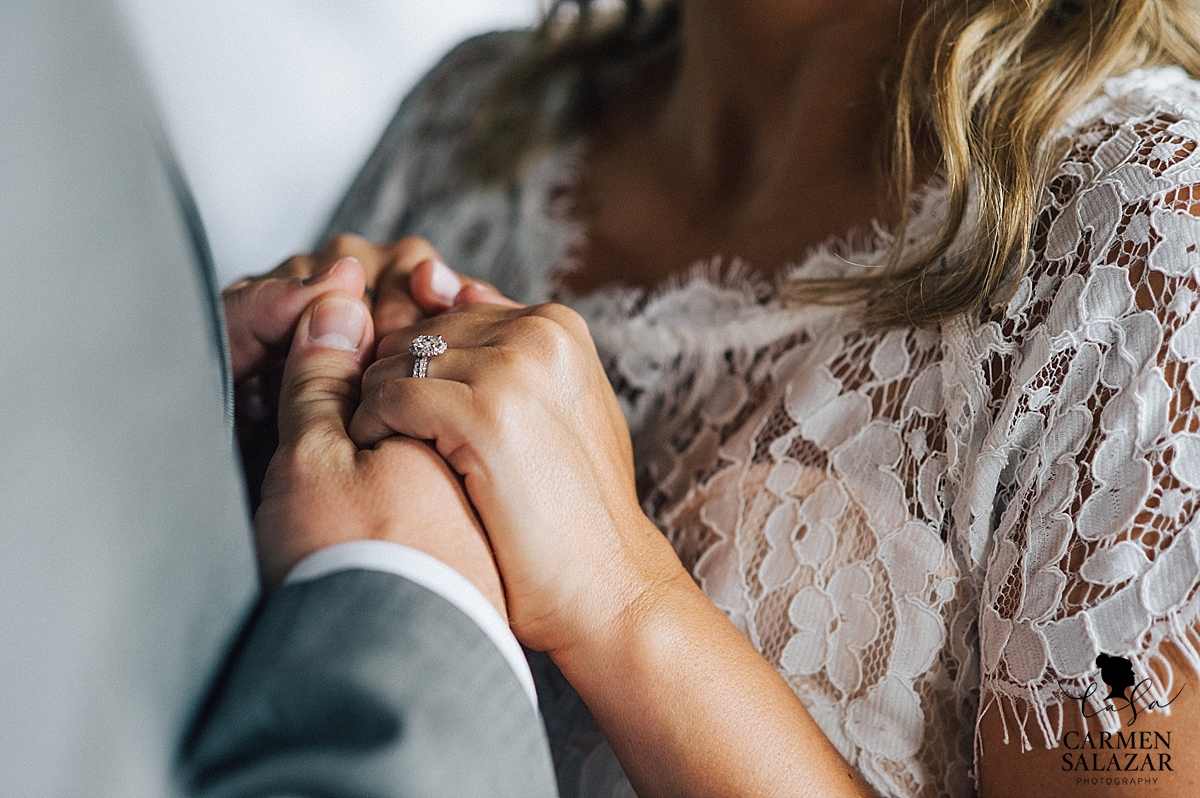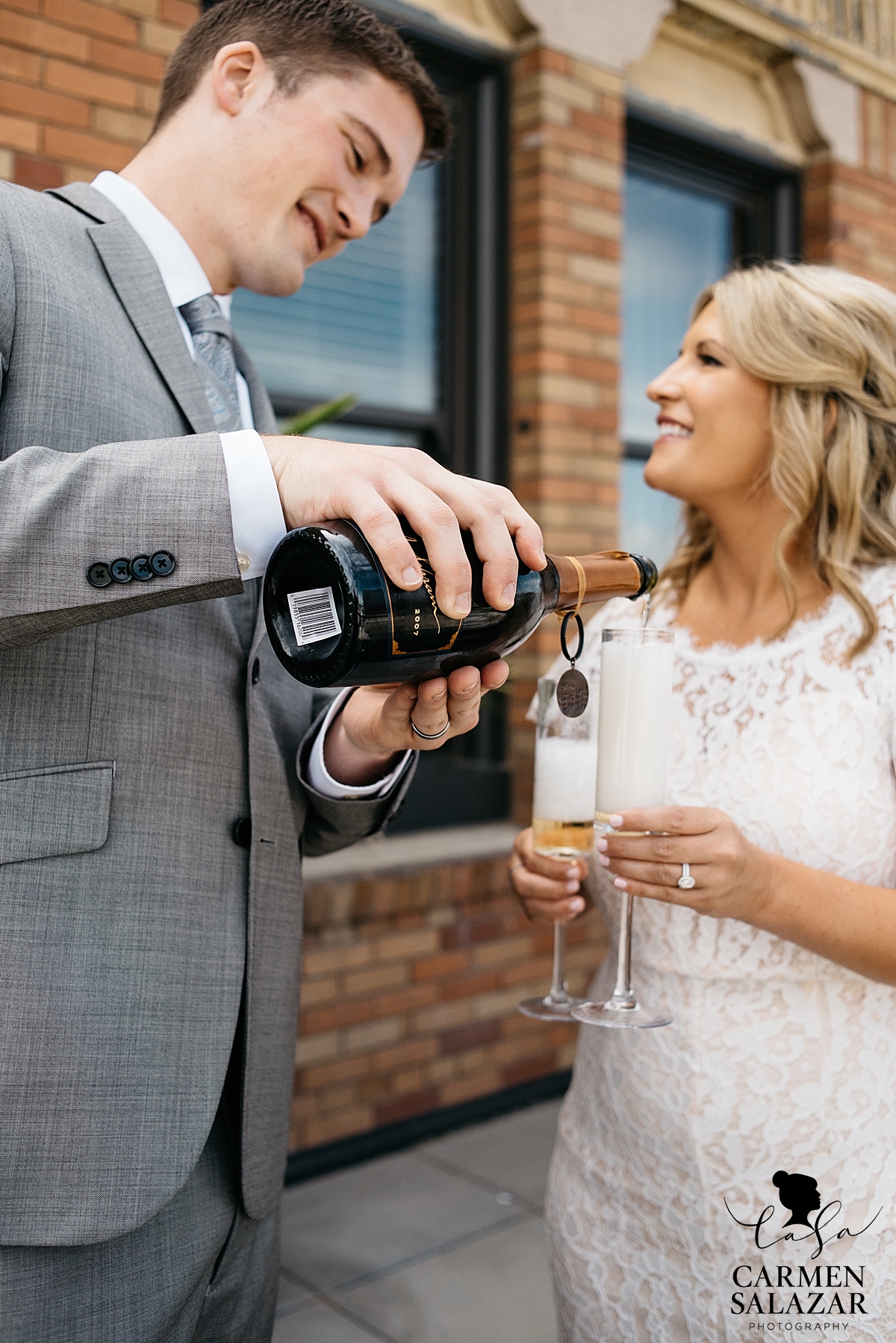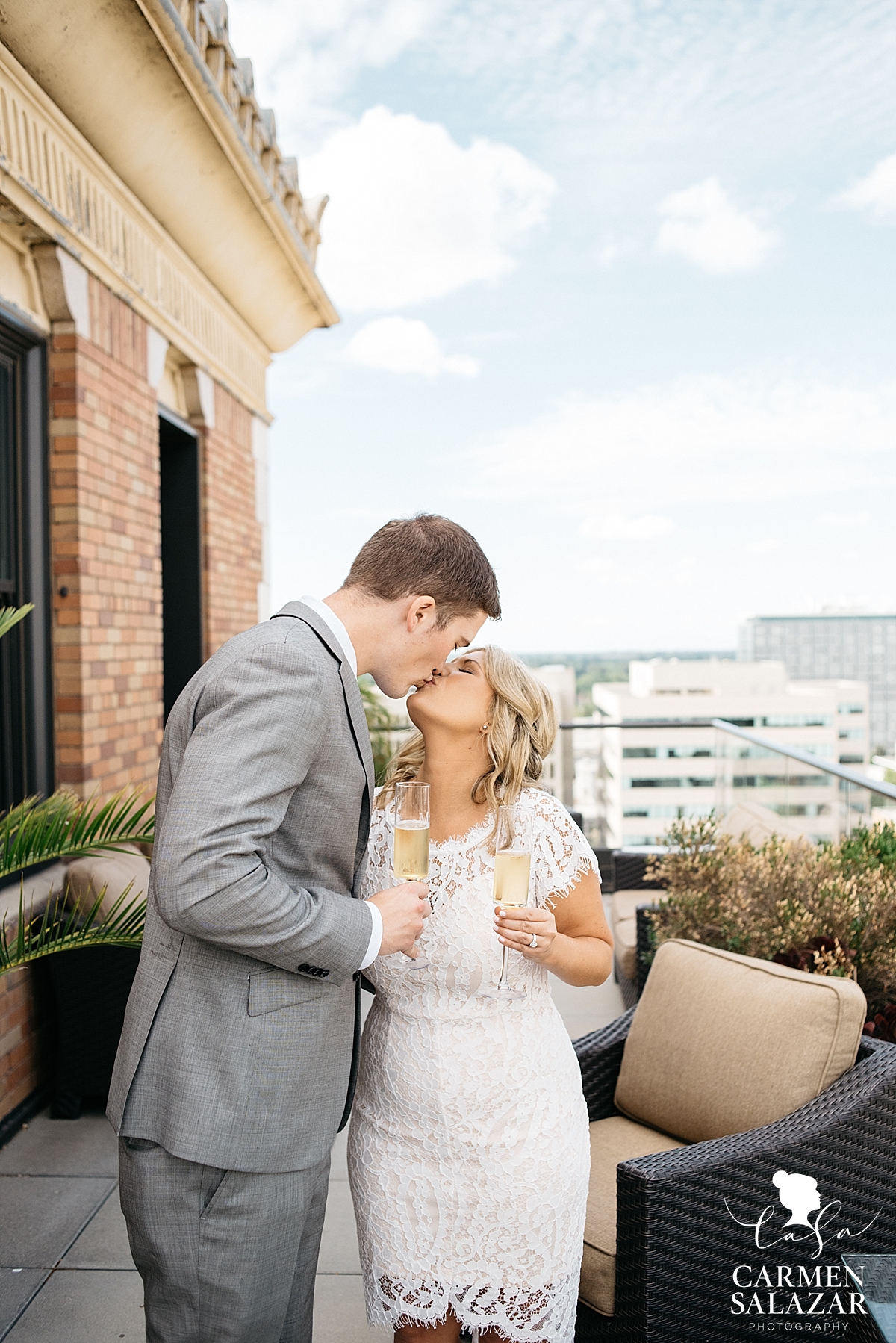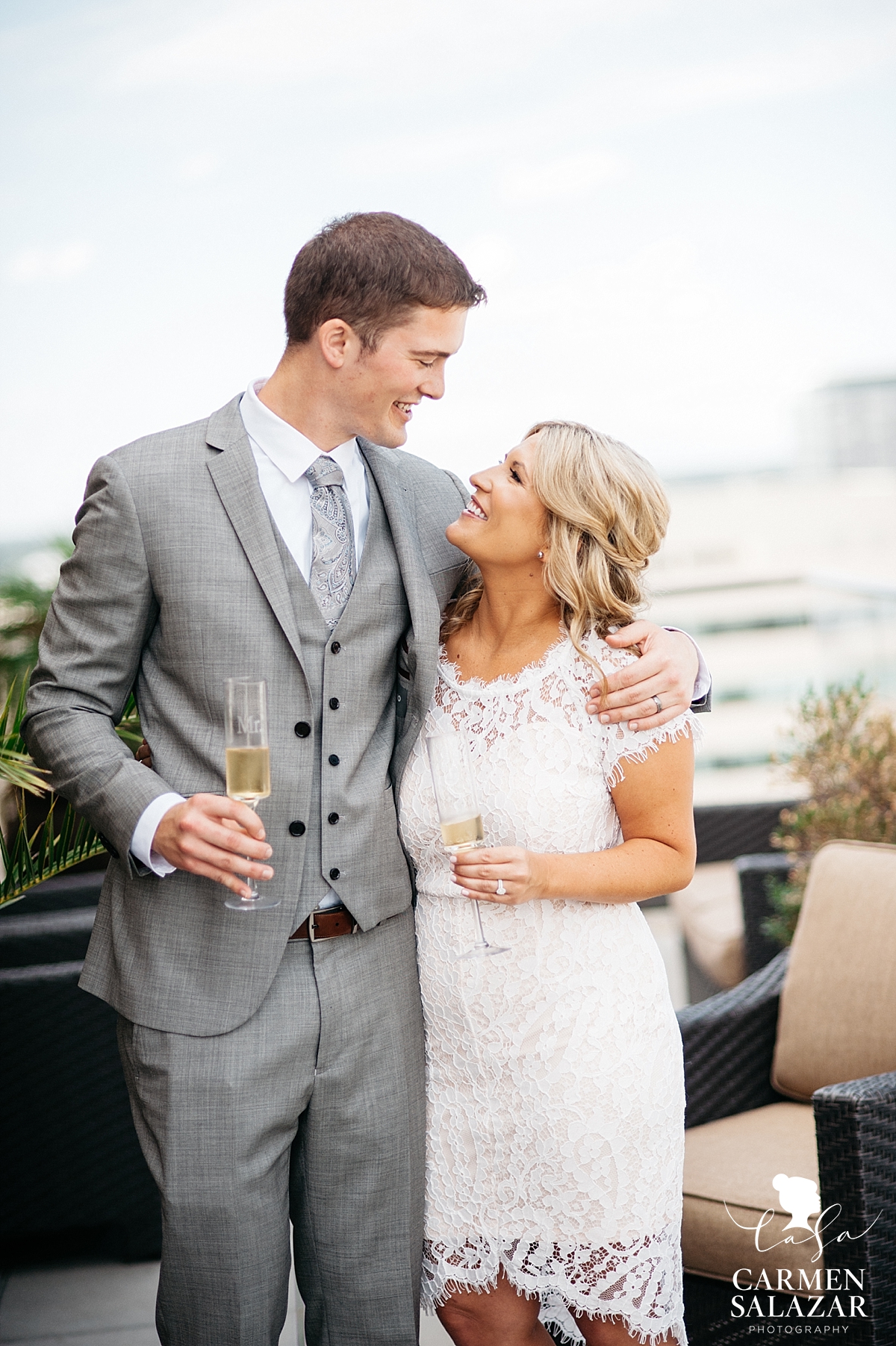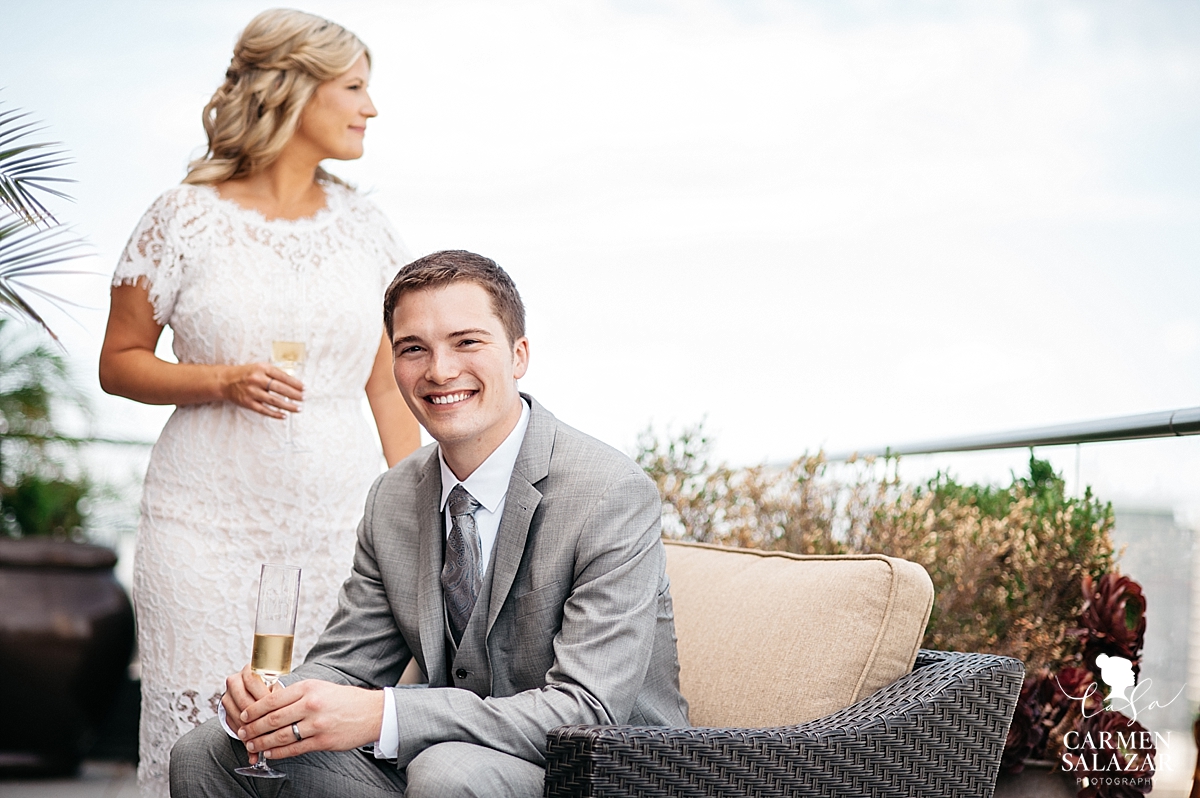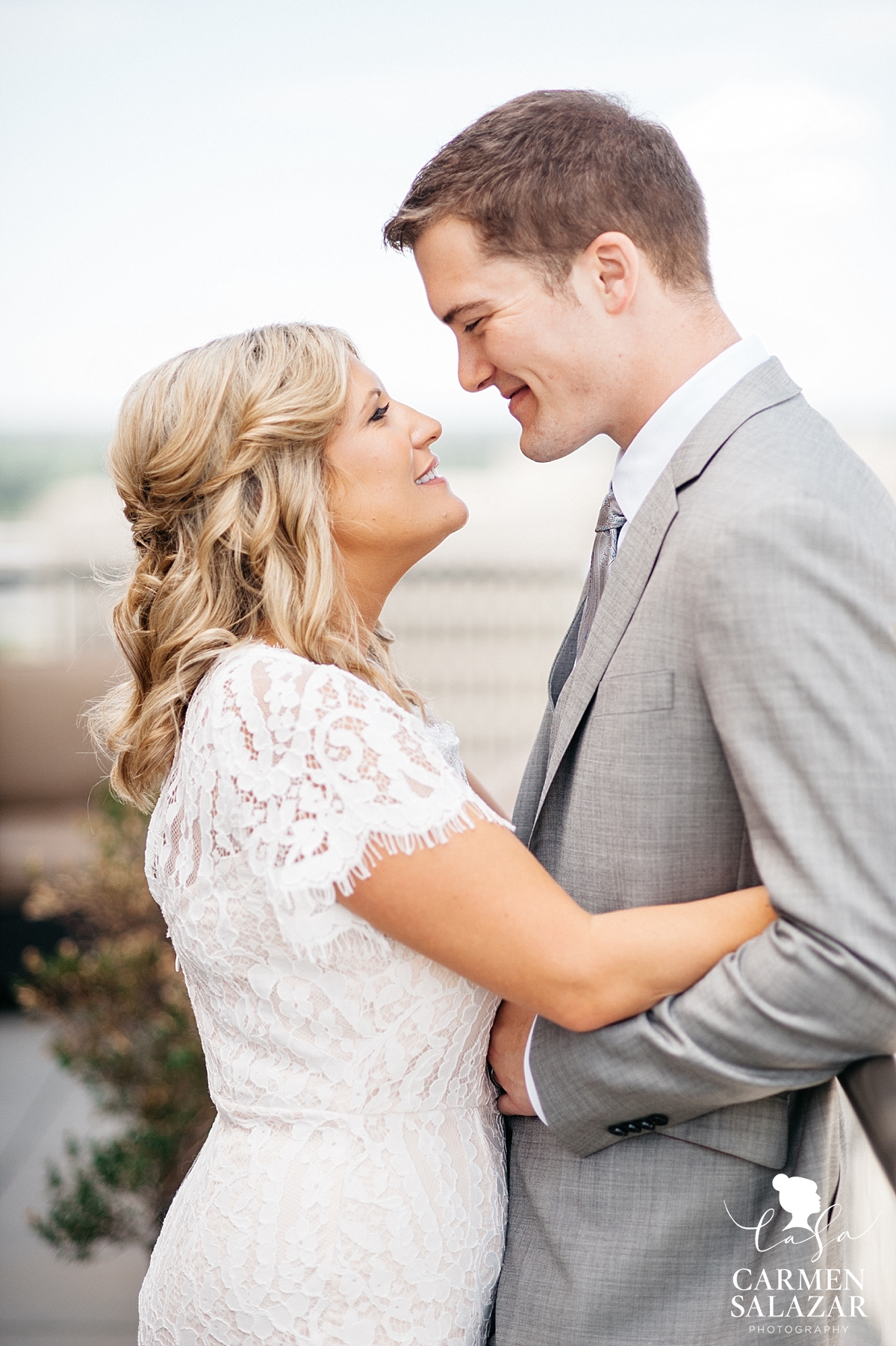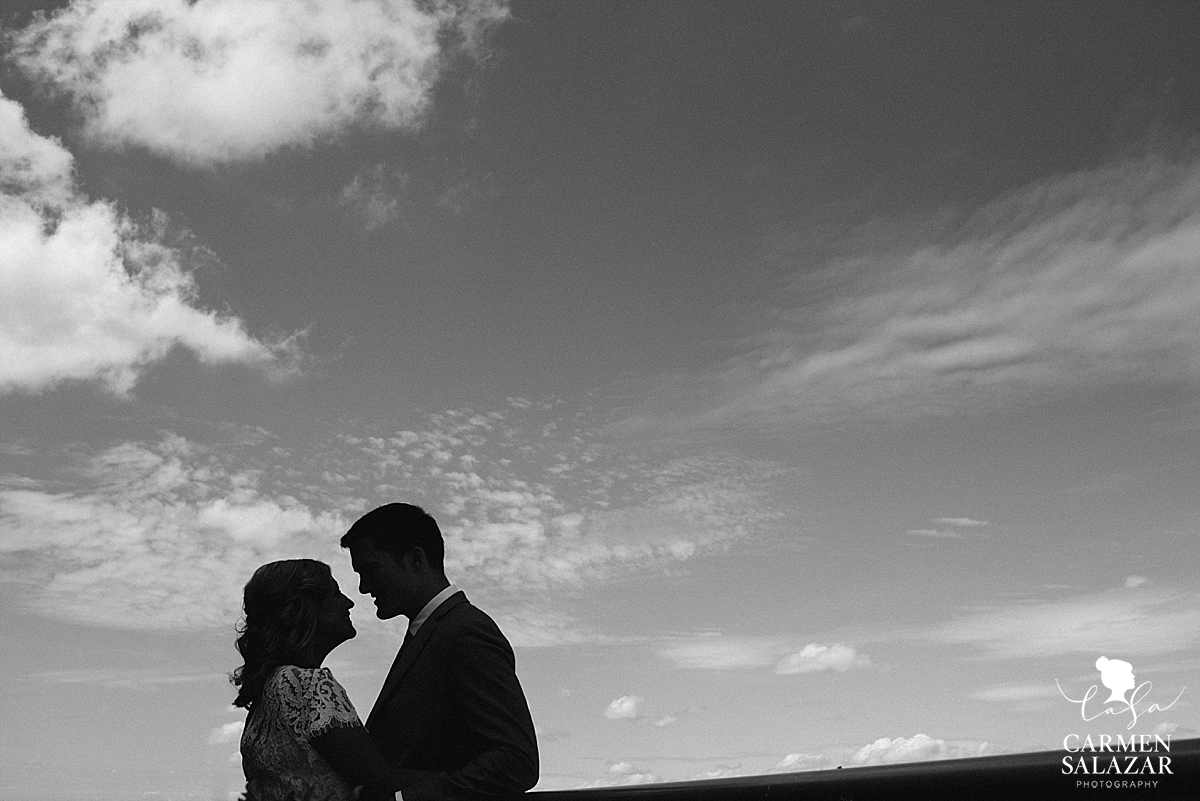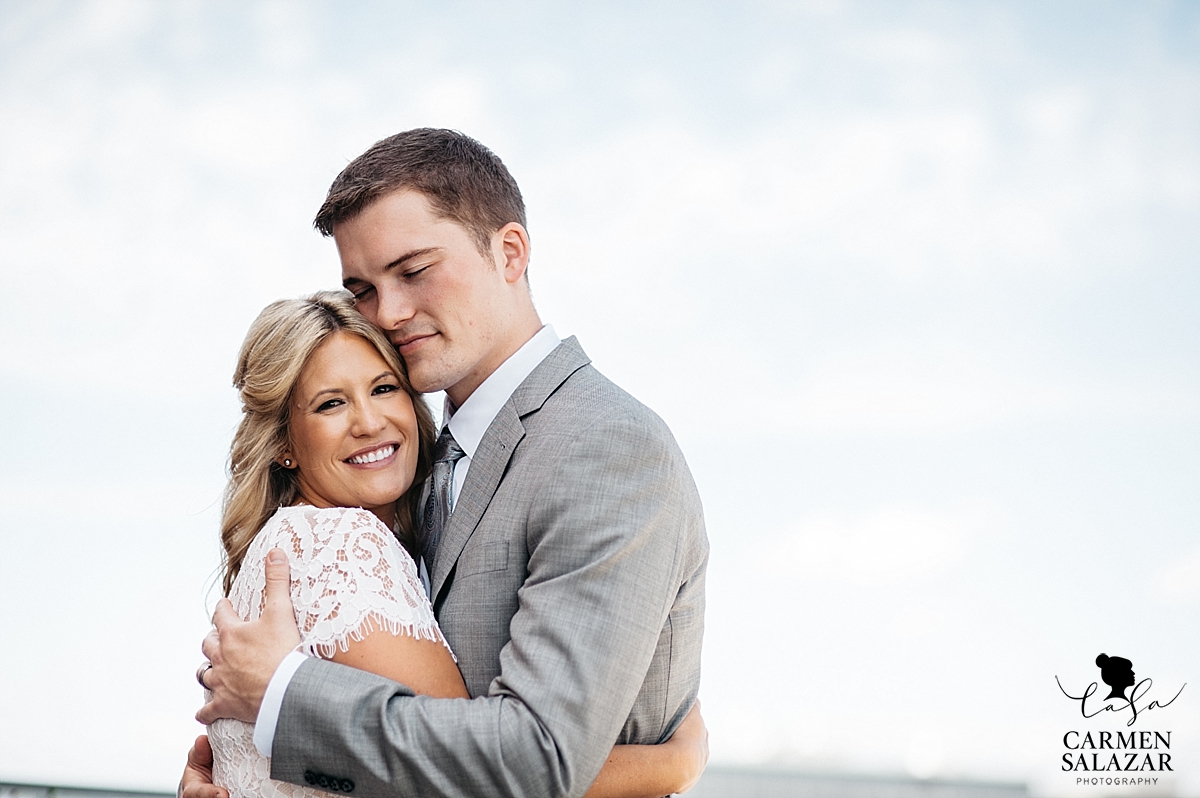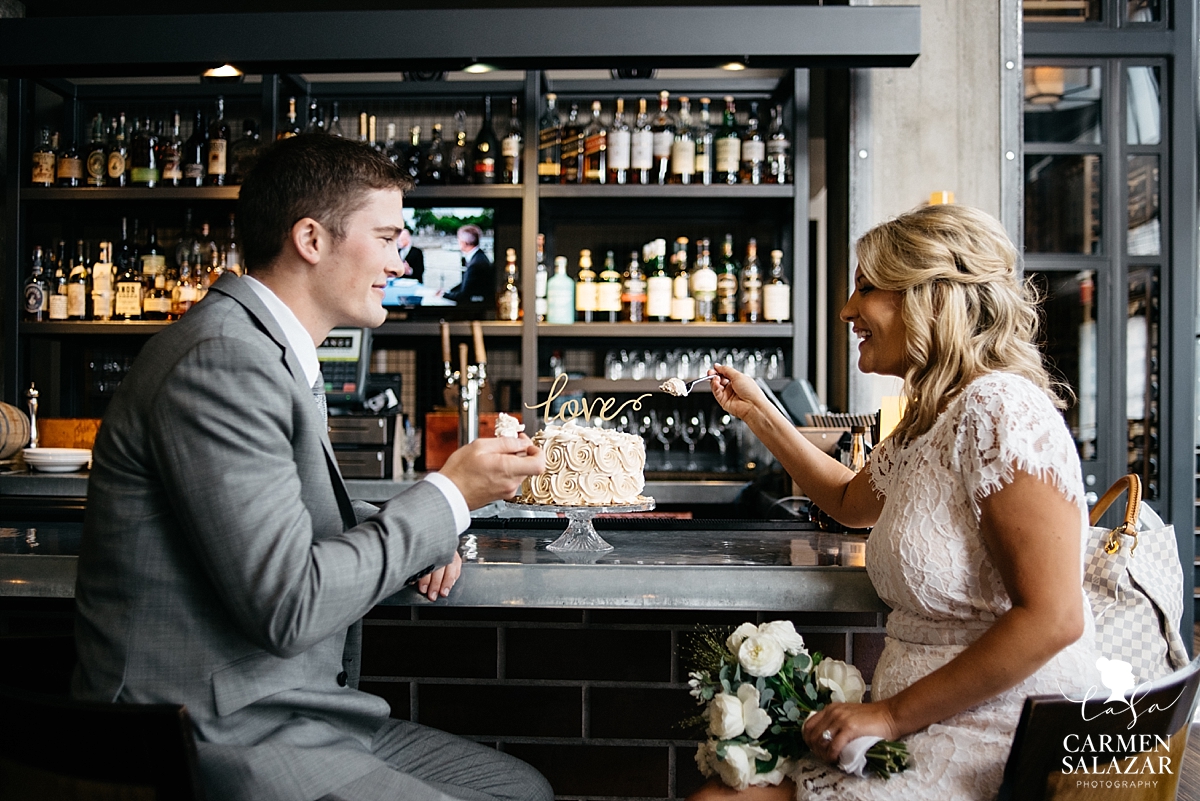 Elopement tip #3: The Citizen is especially perfect for your elopement because The Grange is a sleek and sexy location to stuff yourself on cake!!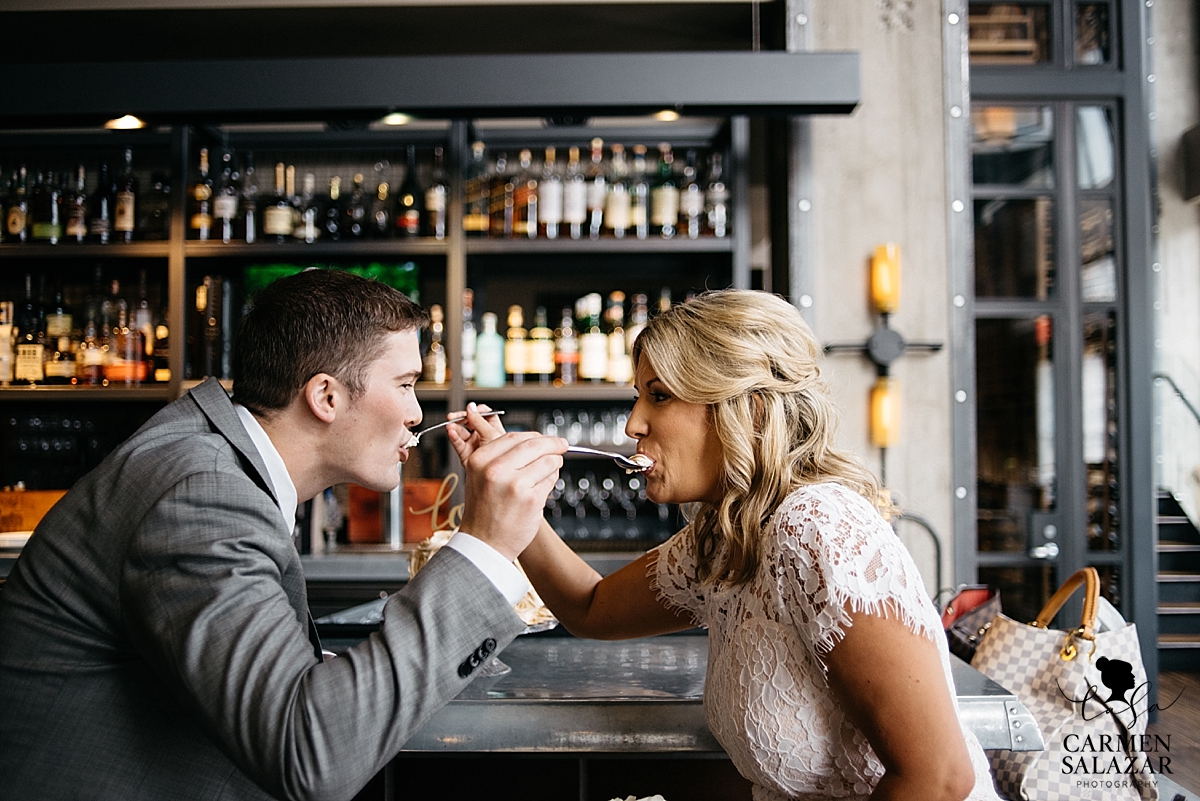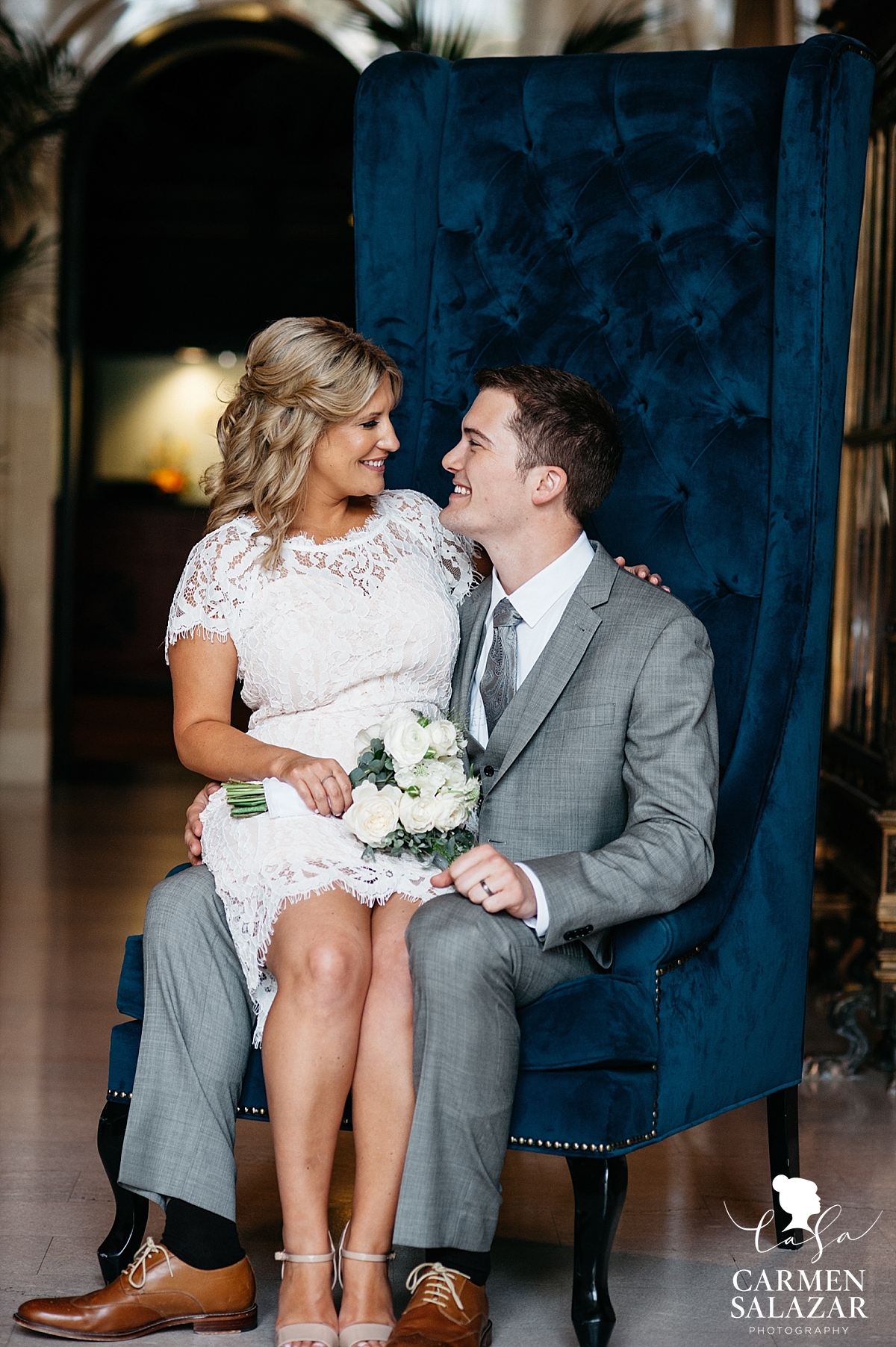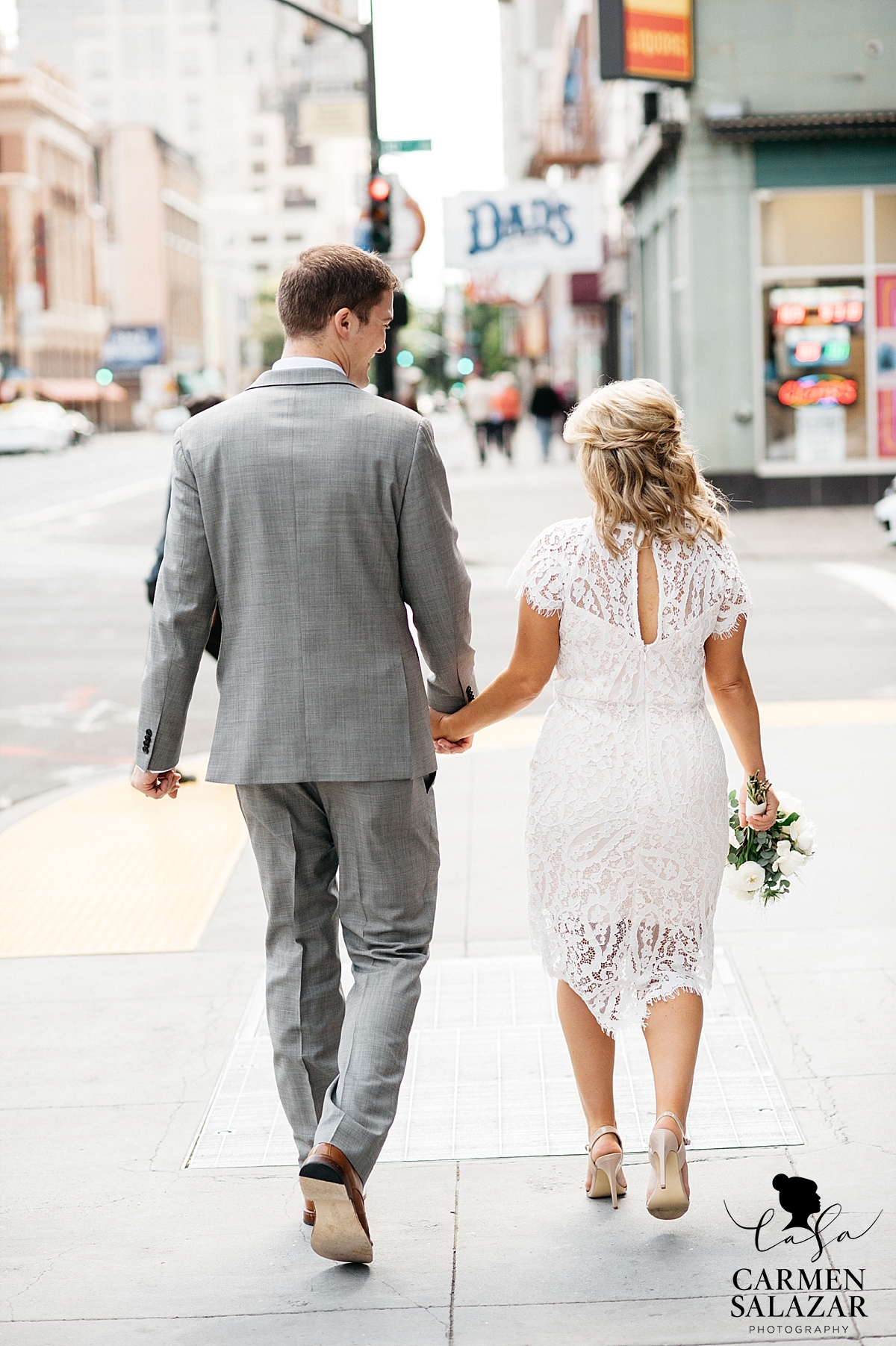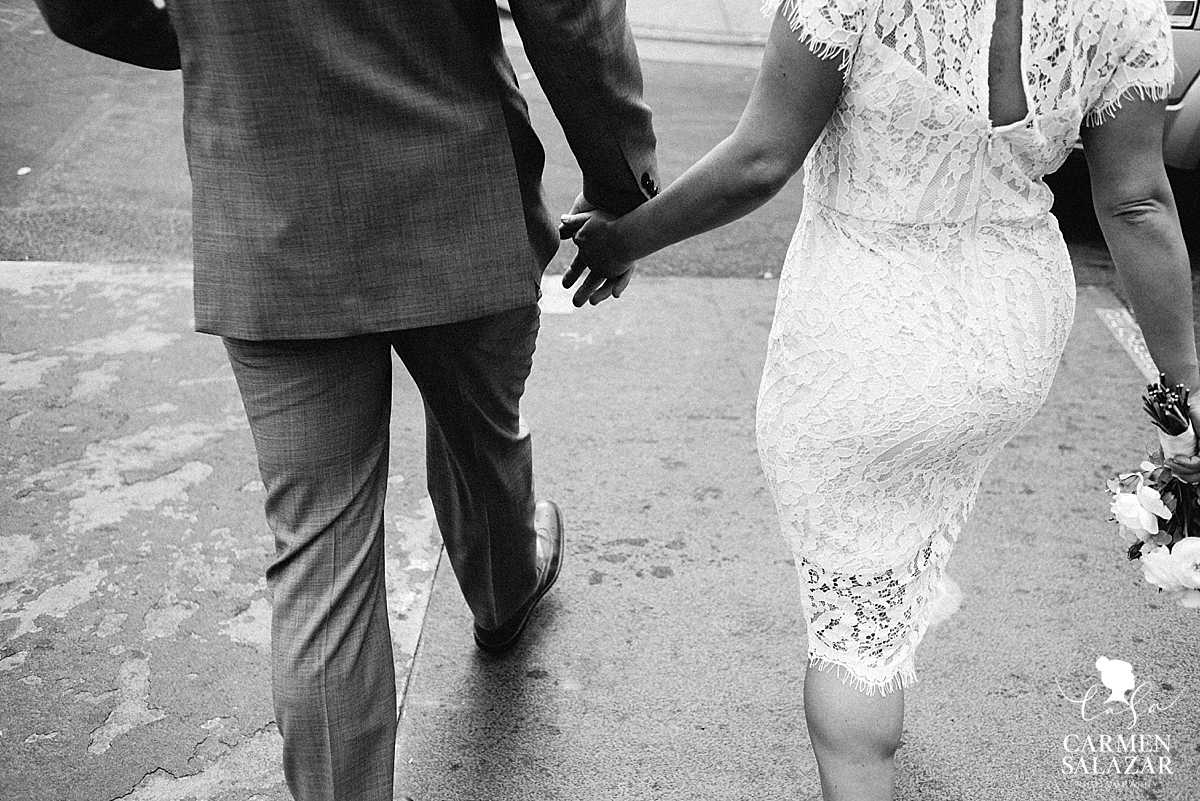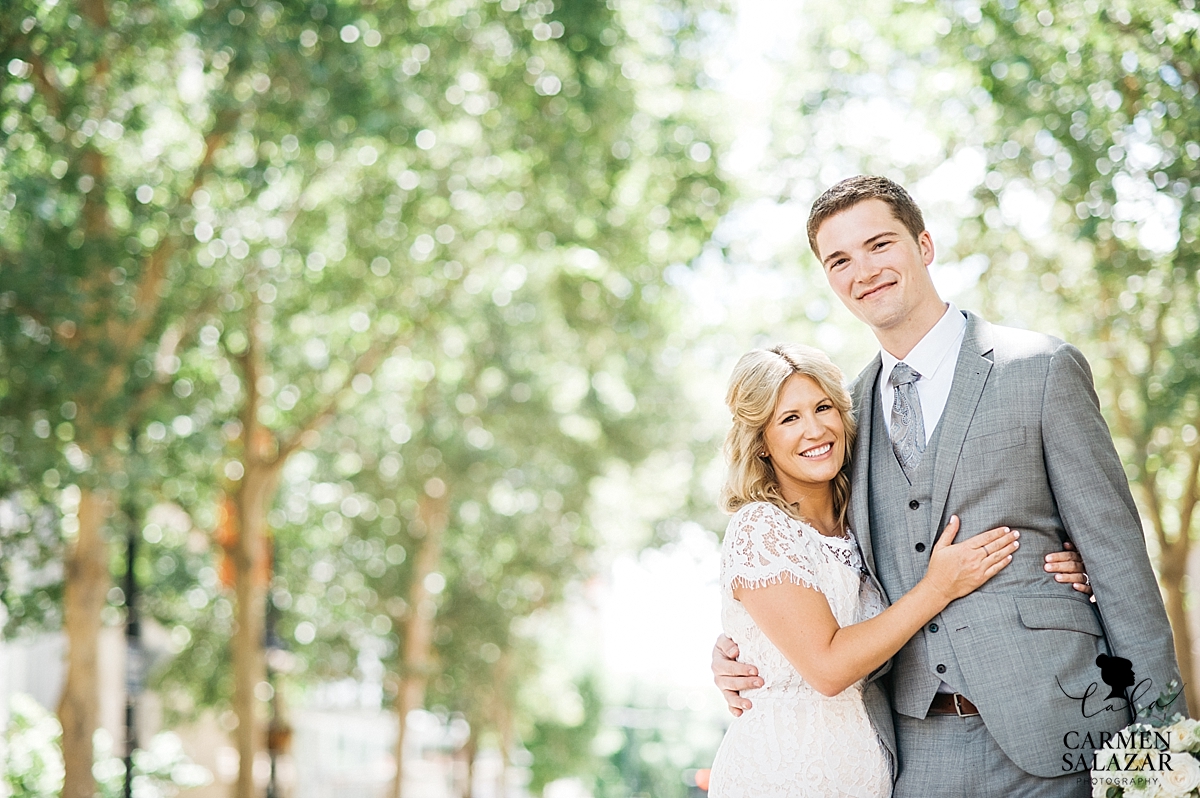 Elopement tip #4: Capitol Park is super gorgeous for your Sacramento wedding portraits — these lovebirds look extra dreamy among the City of Trees.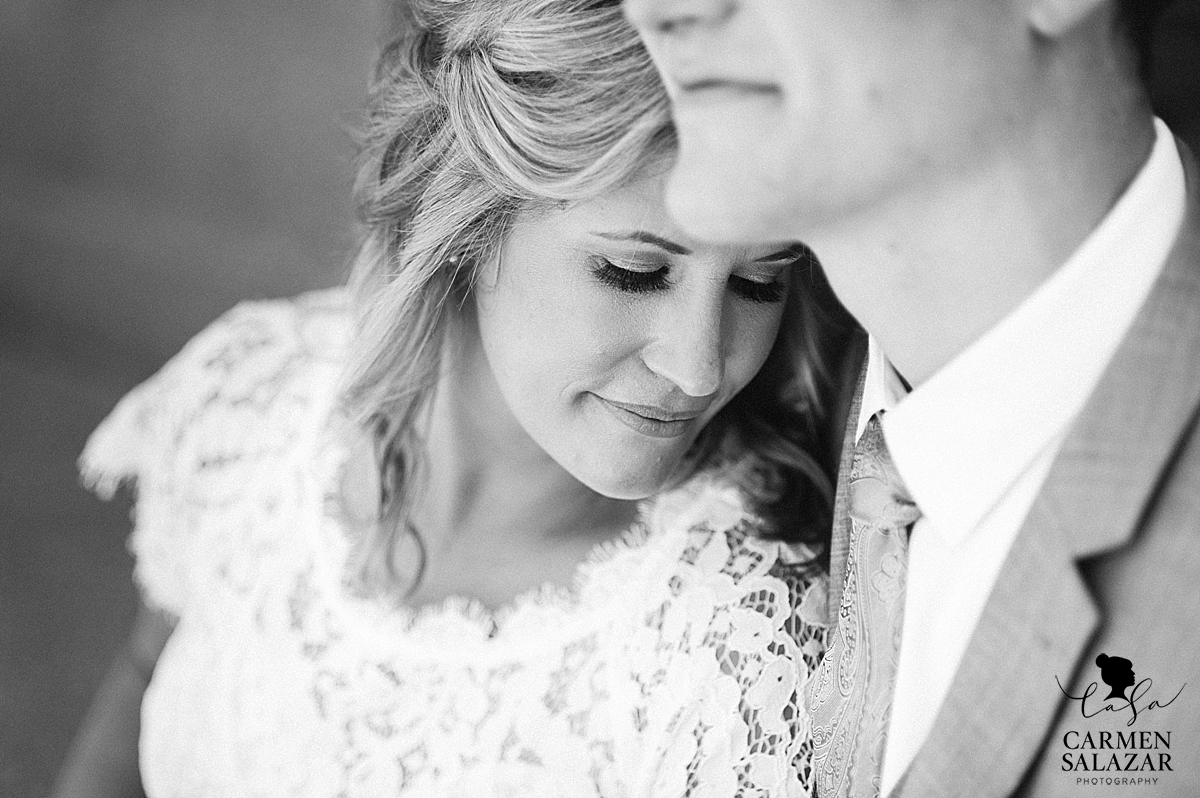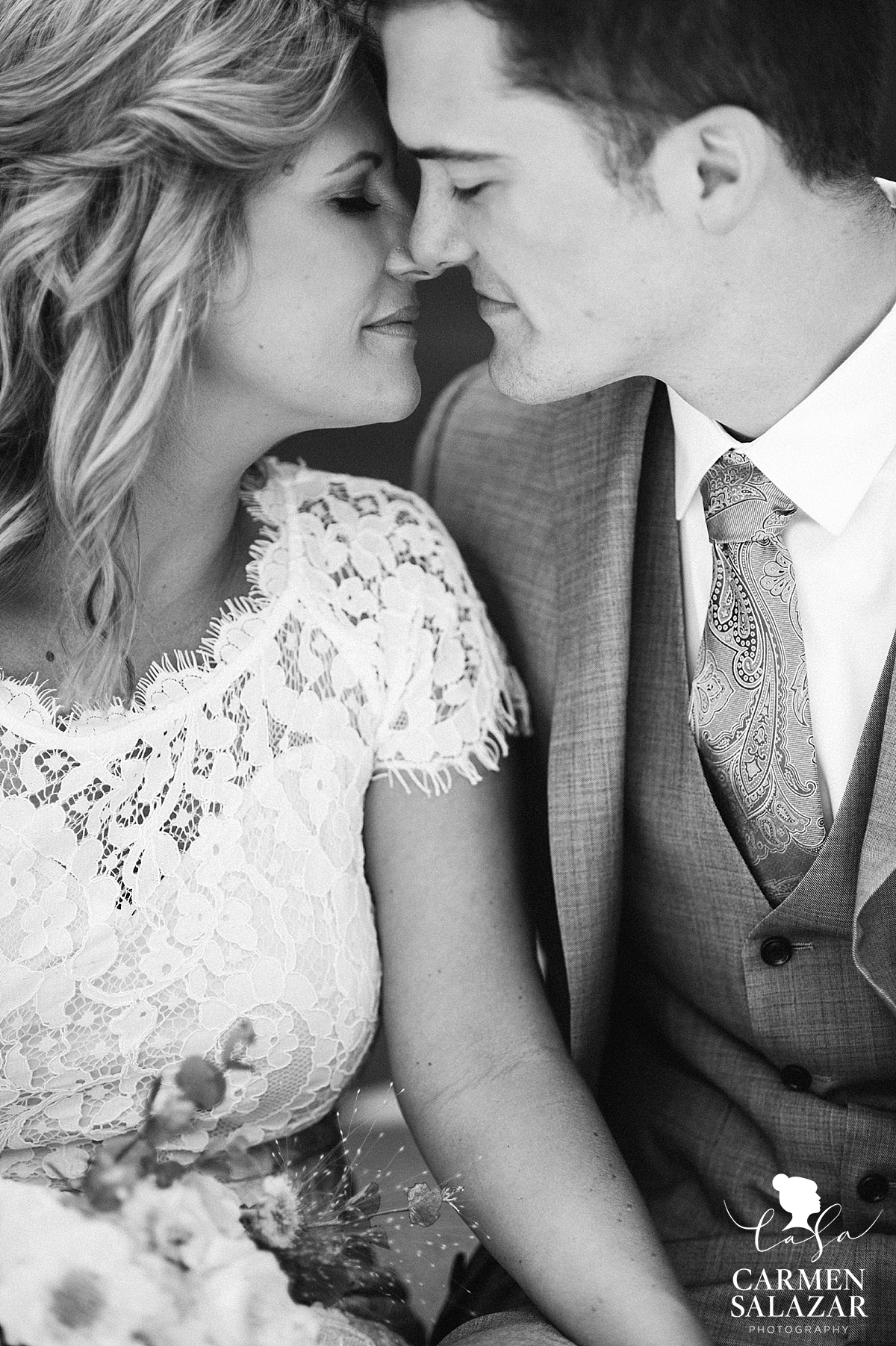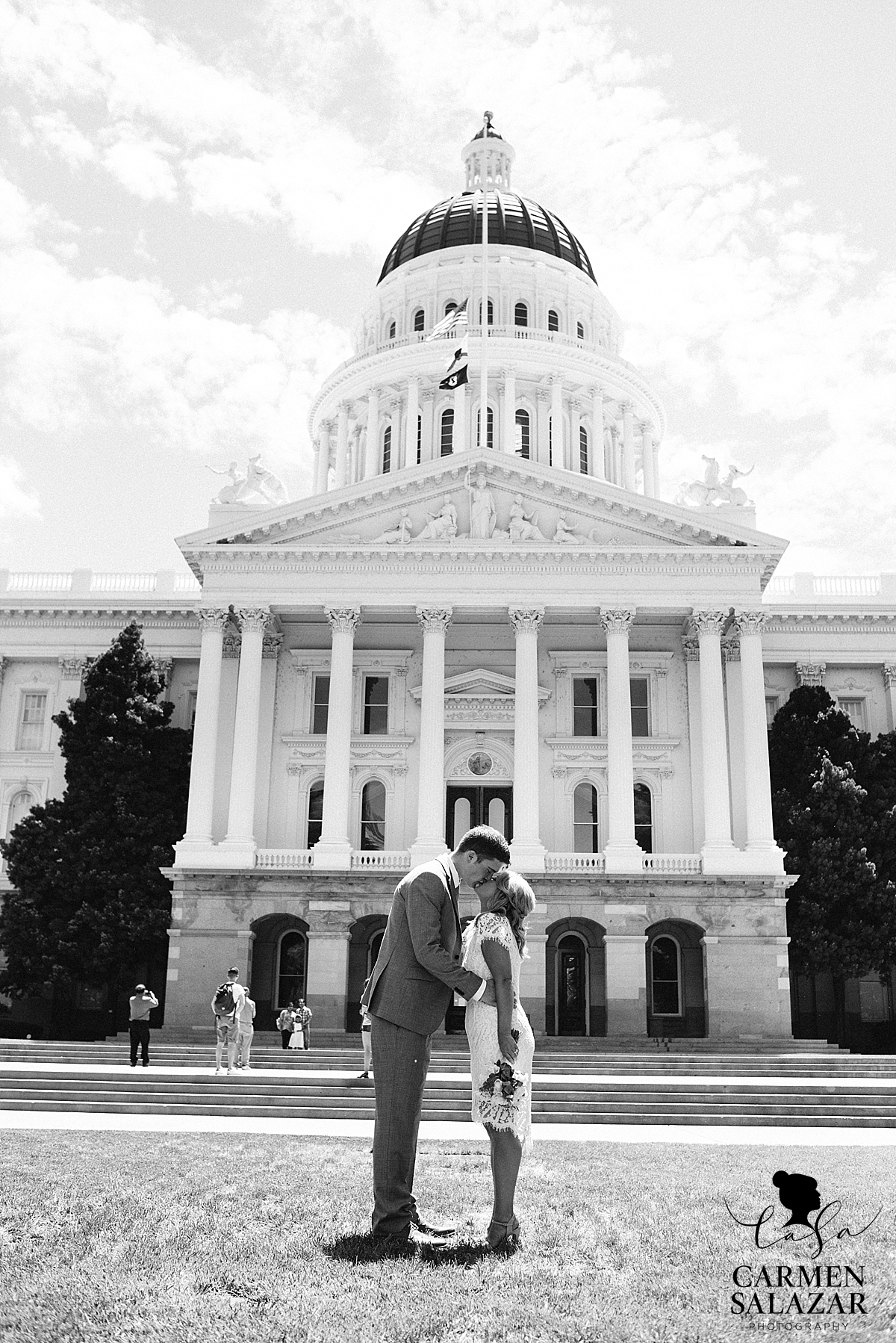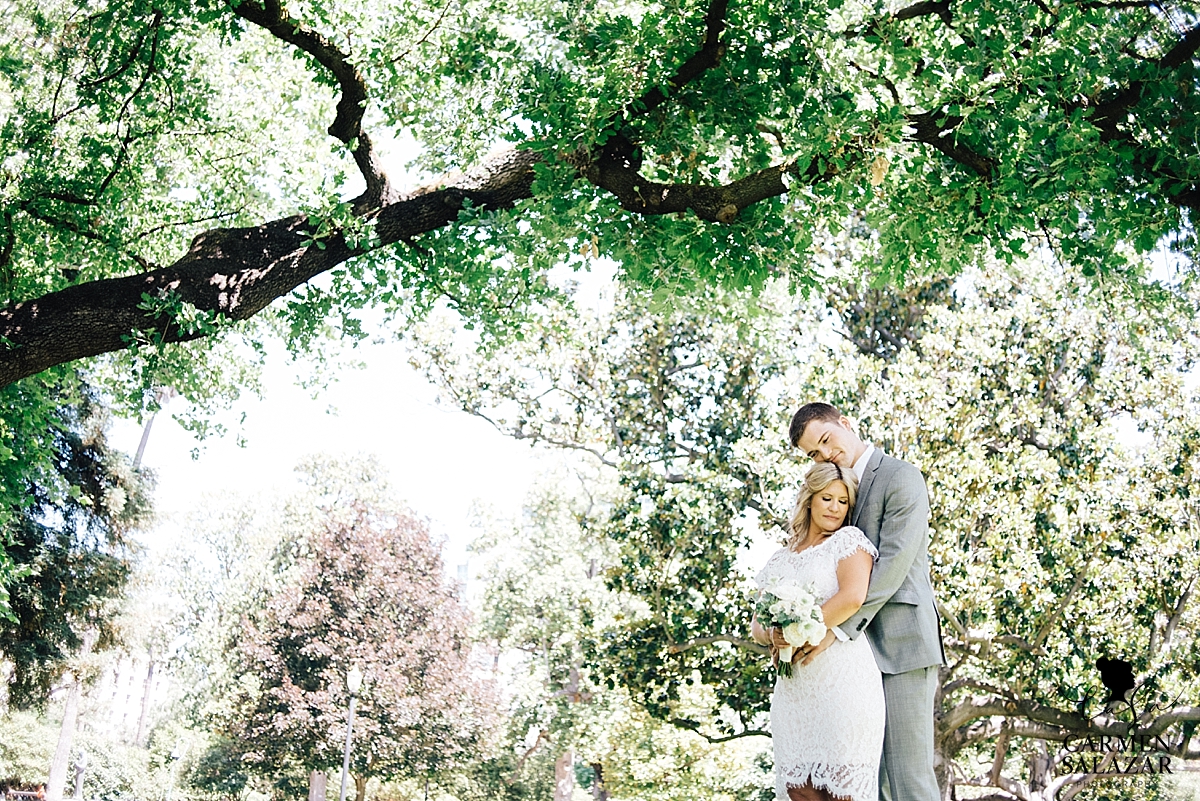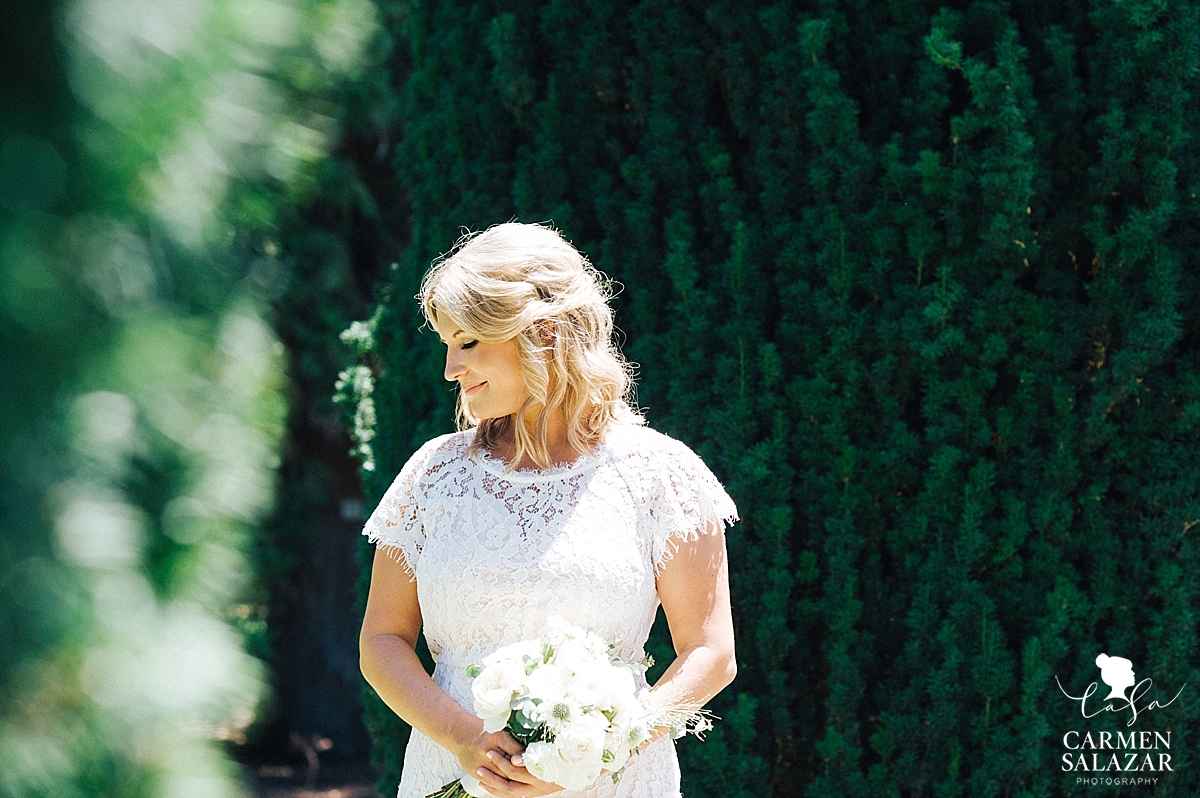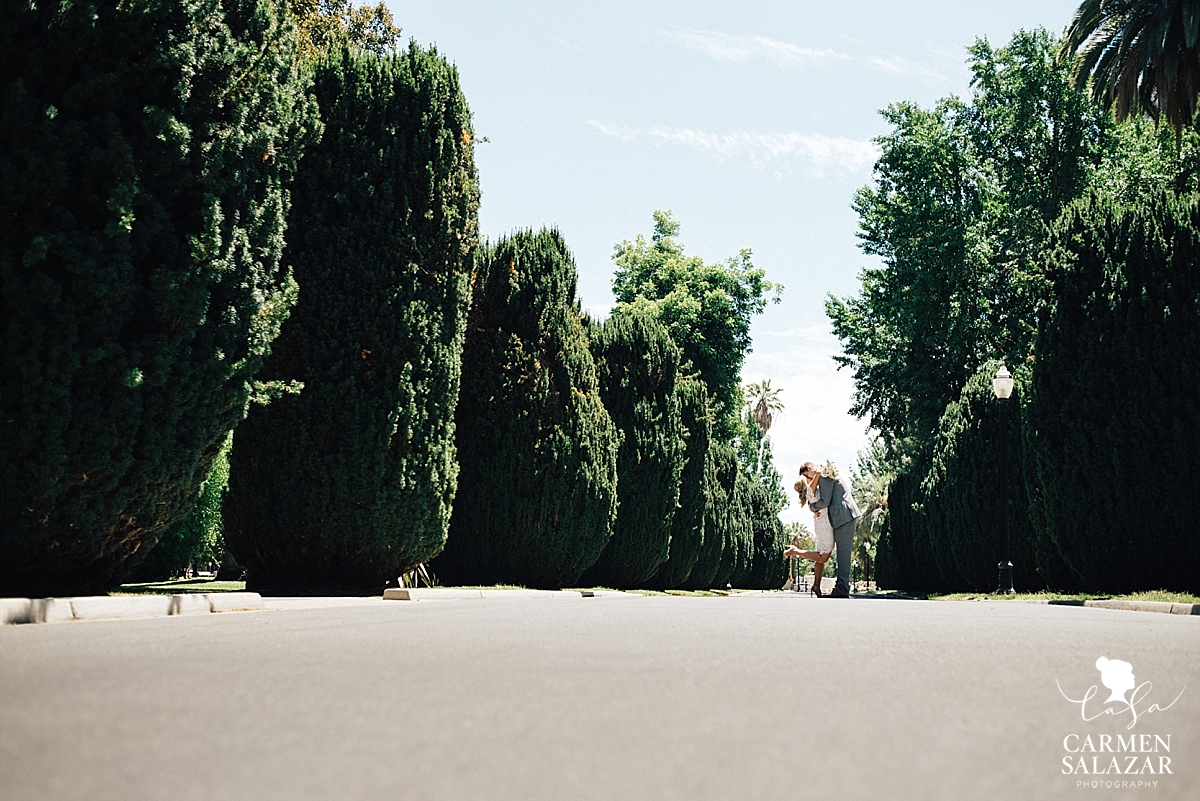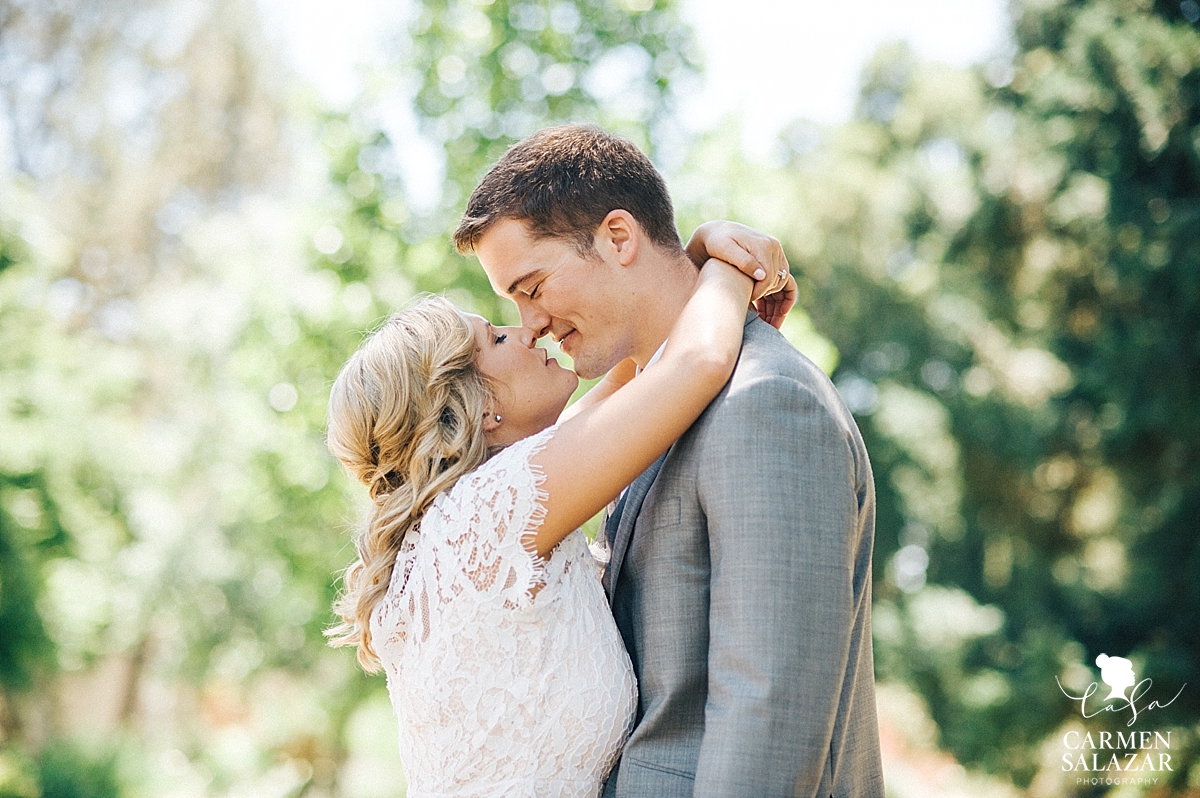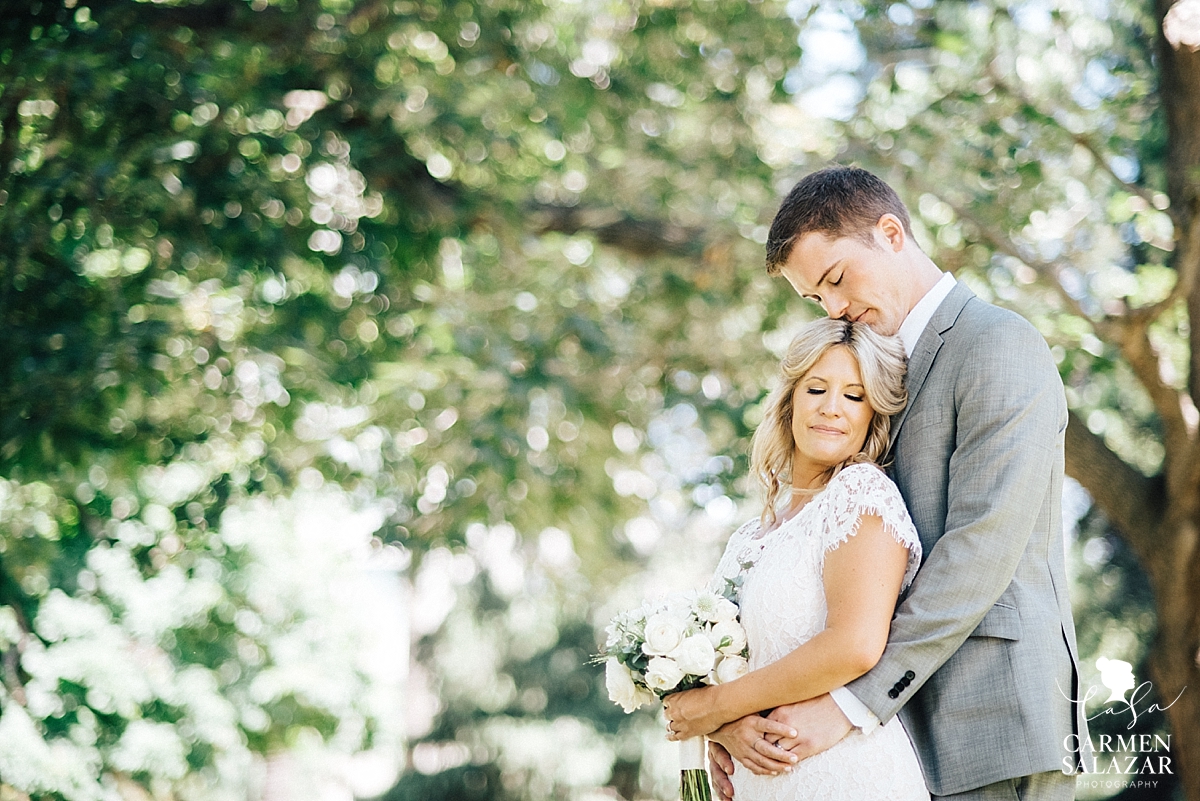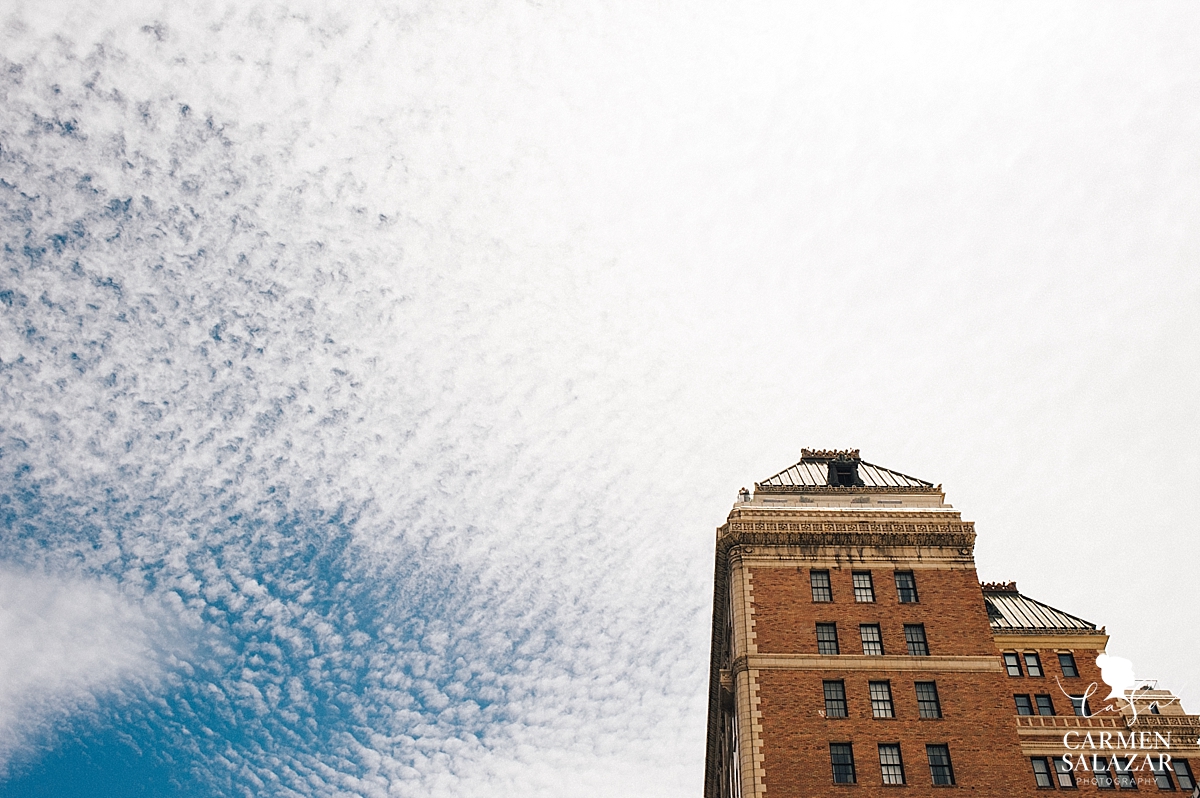 Elopement tip #5: Getting married in a beautiful penthouse means you get to stay the night after with your new hubby!  Congratulations Amanda and Alex!
Venue: The Citizen Hotel
Hair and Makeup: Polish and Pout
Cake: Freeport Bakery