This season has been nothing short of a whirlwind of amazing summer weddings keeping me busy but leaving no time to travel. 🙁 My wanderlust heart is itching to get out of town as soon as I get a little window of reprieve.  Until then…I'm going to day dream about that time I went to Puerto Rico and considered never coming back!  Kidding…but only a little. If you've never been to Puerto Rico…people…put it on the bucket list. We were there for 4 short days and only experienced a small taste of what the country has to offer.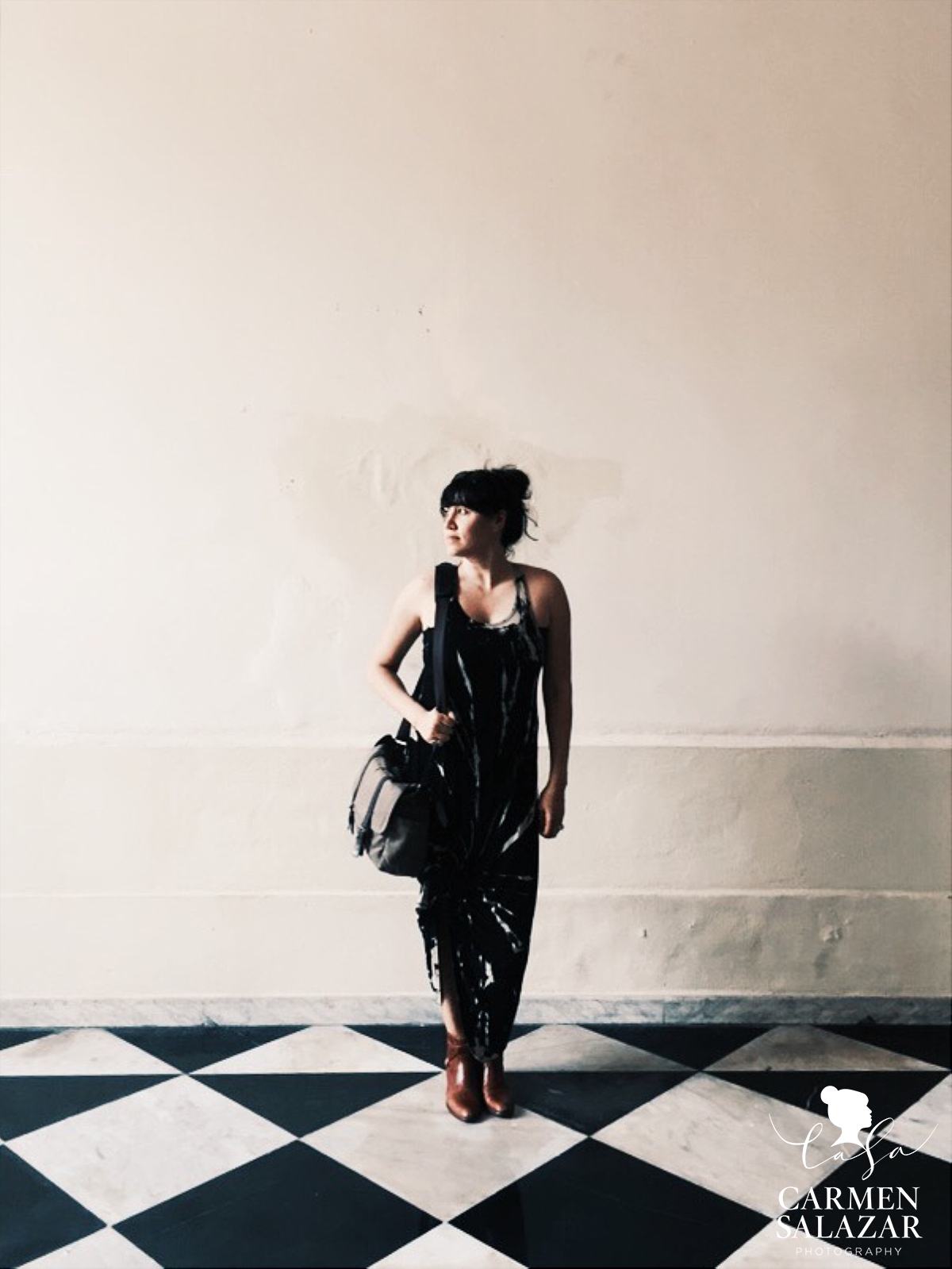 Day 1…fresh off the plane and still looking cute before the humidity got to my hair. I have curly wavey hair that I straiten daily…totally futile in the Puerto Rican humidity. A girl can try. I'm not much for being photographed myself…but the light and floors in this church were too irresistible.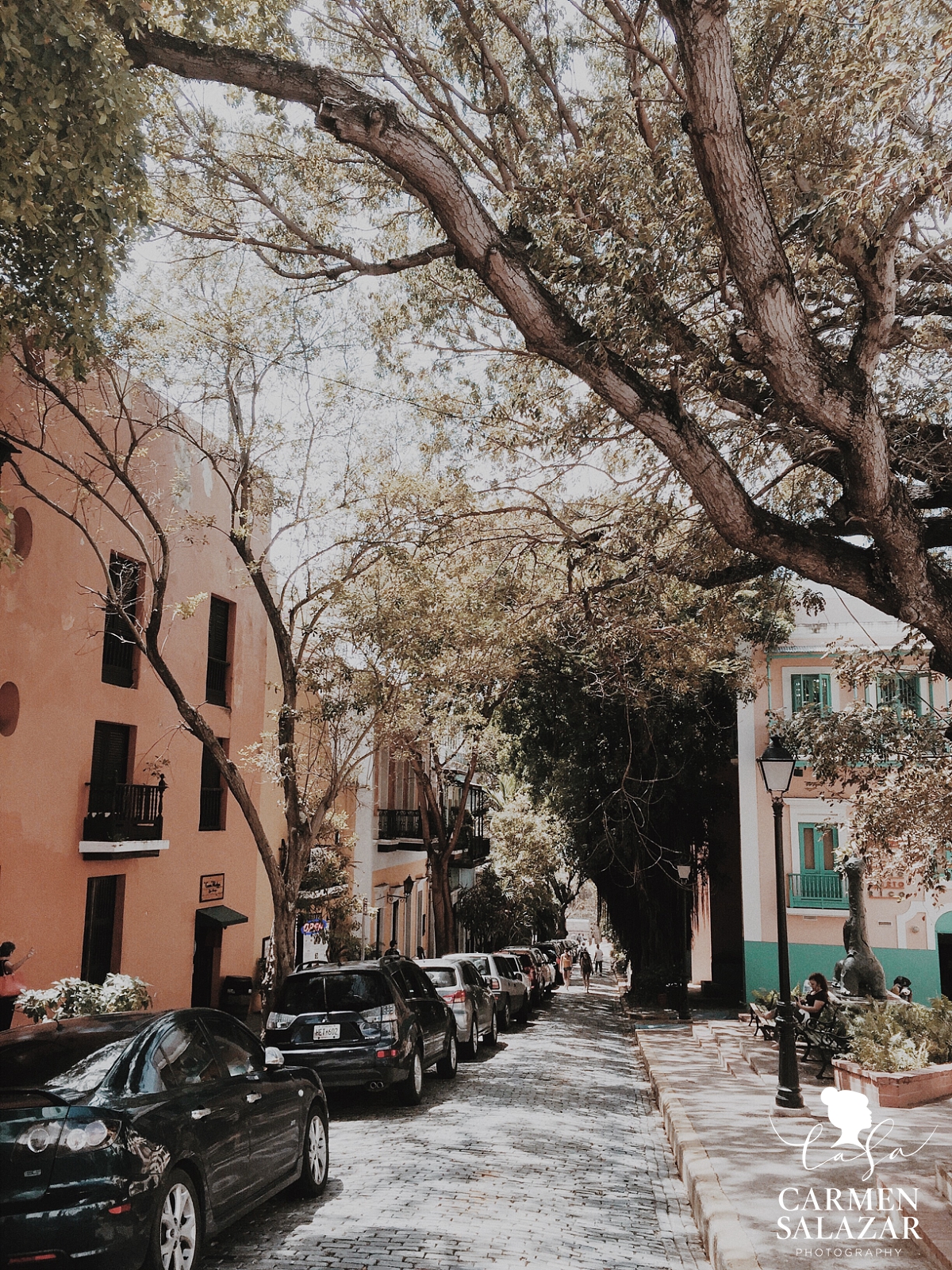 We rented an AirBNB in Old San Juan and this is the typical view in the area. Beautiful cobblestone roads, colonial architecture, streets dripping with trees.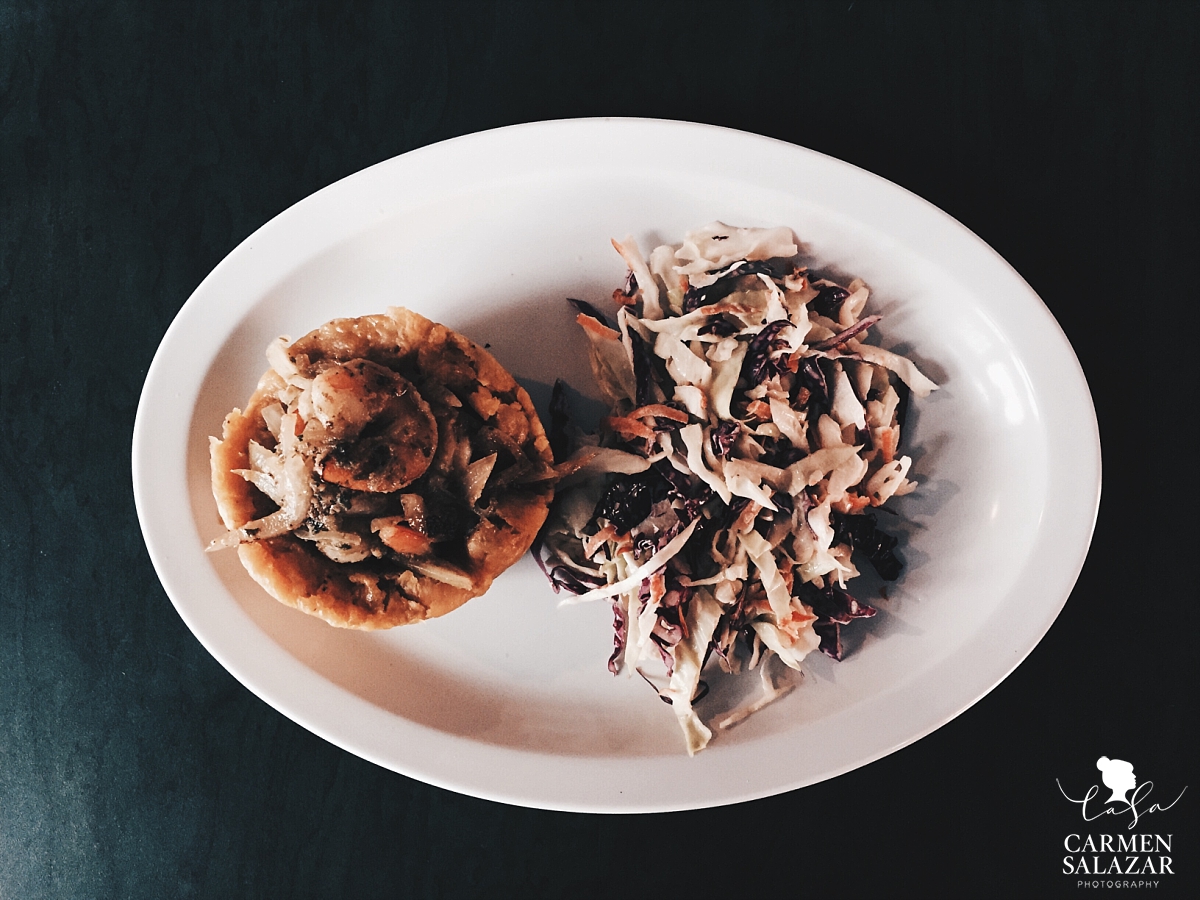 Run…don't walk…to find a dish of garlic shrimp mofongo. It was my personal mission to sample every restaurants shrimp mofongo to find the best in town.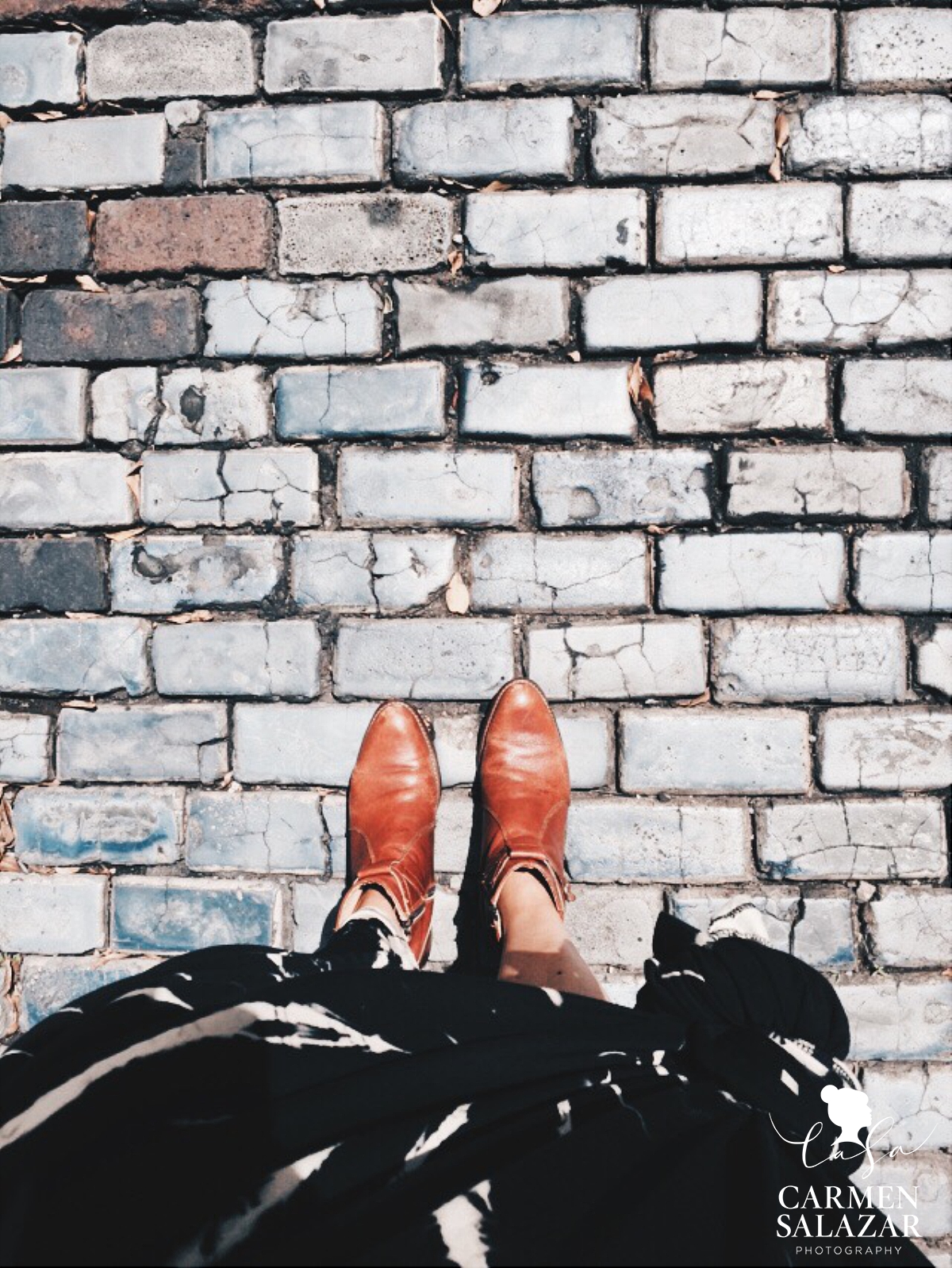 Don't forget to look down…often.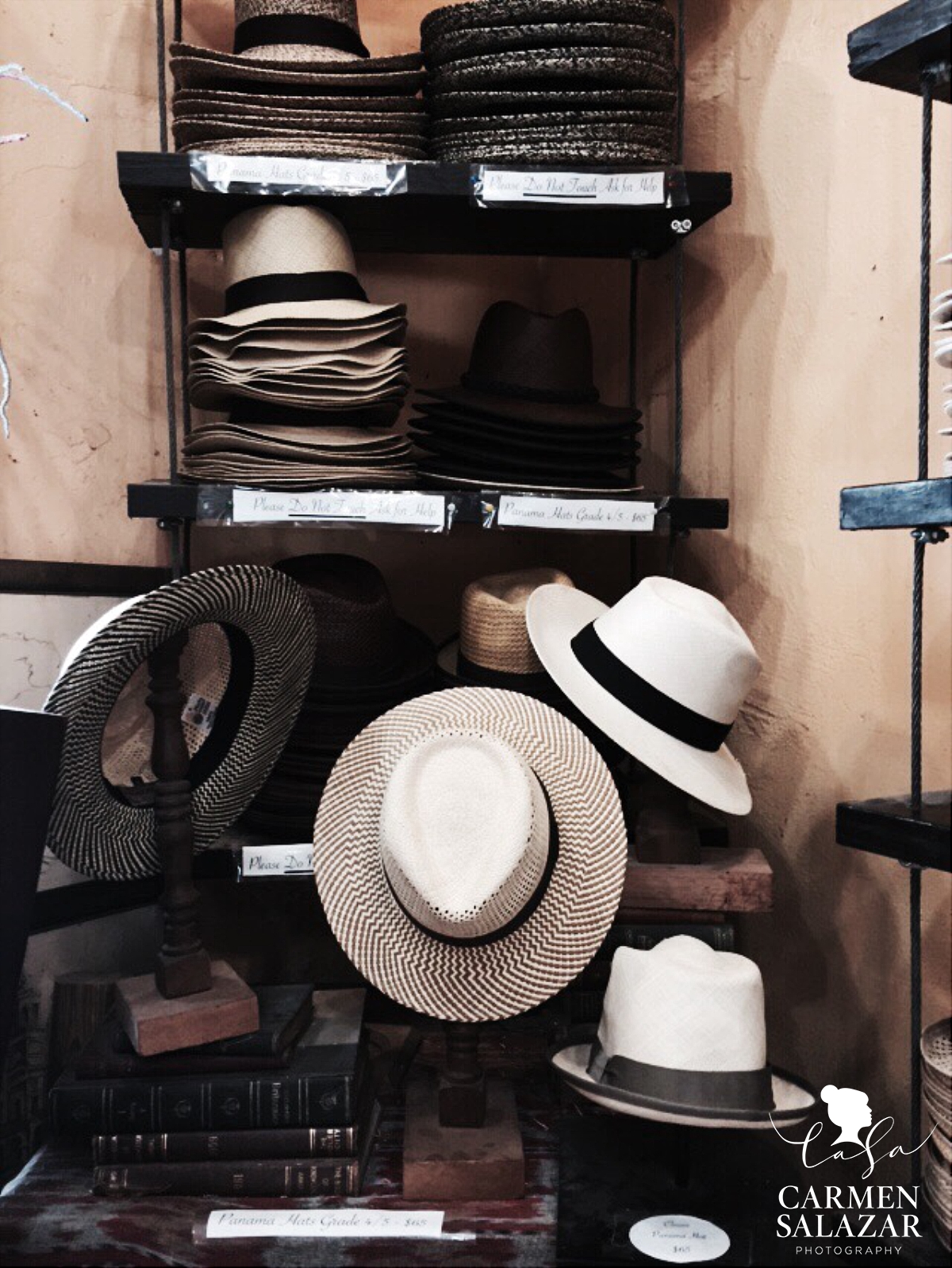 We stumbled upon the most charming millinery shop, El Gapon, in Old San Juan.  I loved every inch of this store.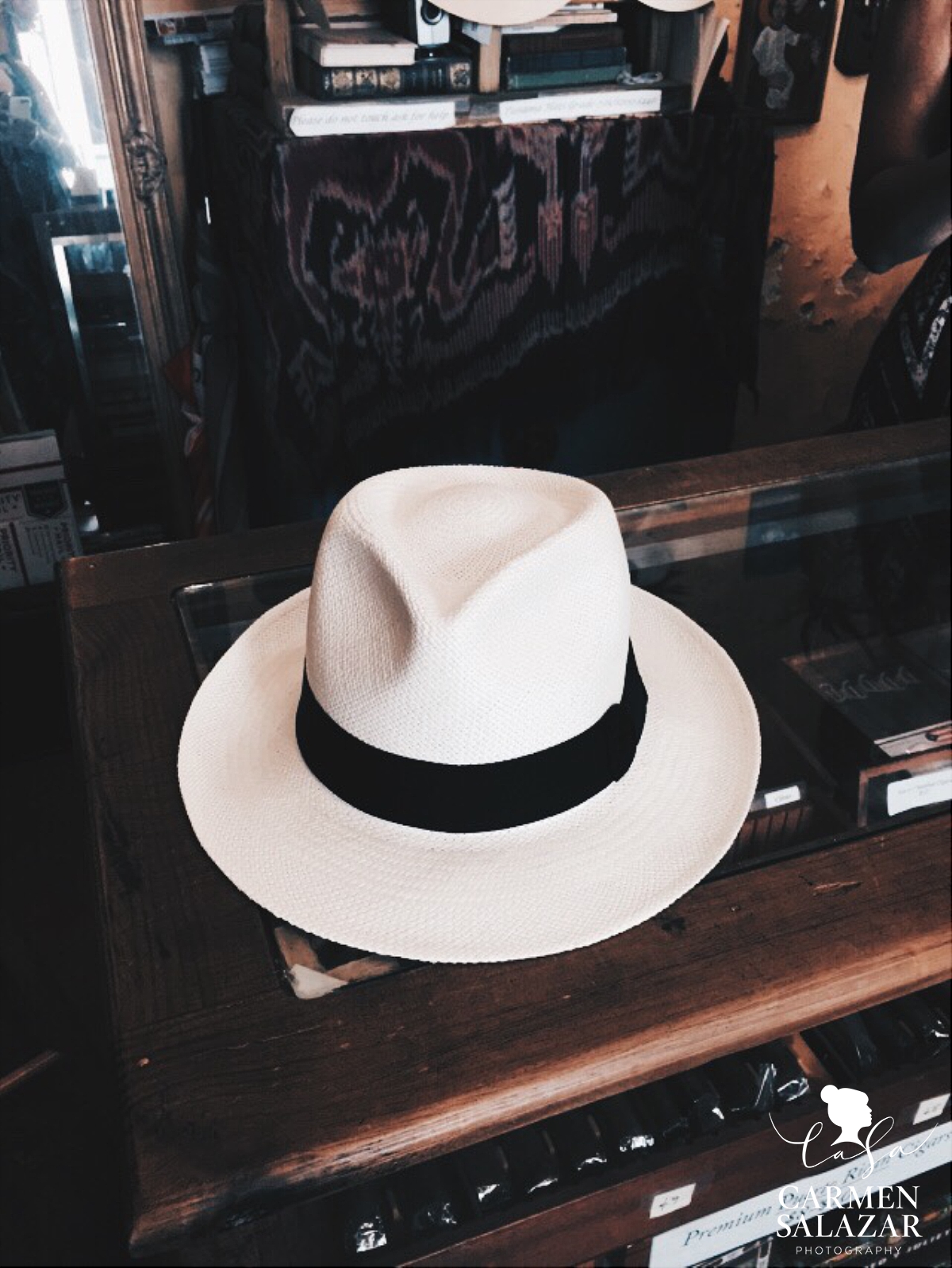 And of course after hearing the shop keeper talk about how he goes down to Panama and has these hats made by hand…it was inevitable that one would come home.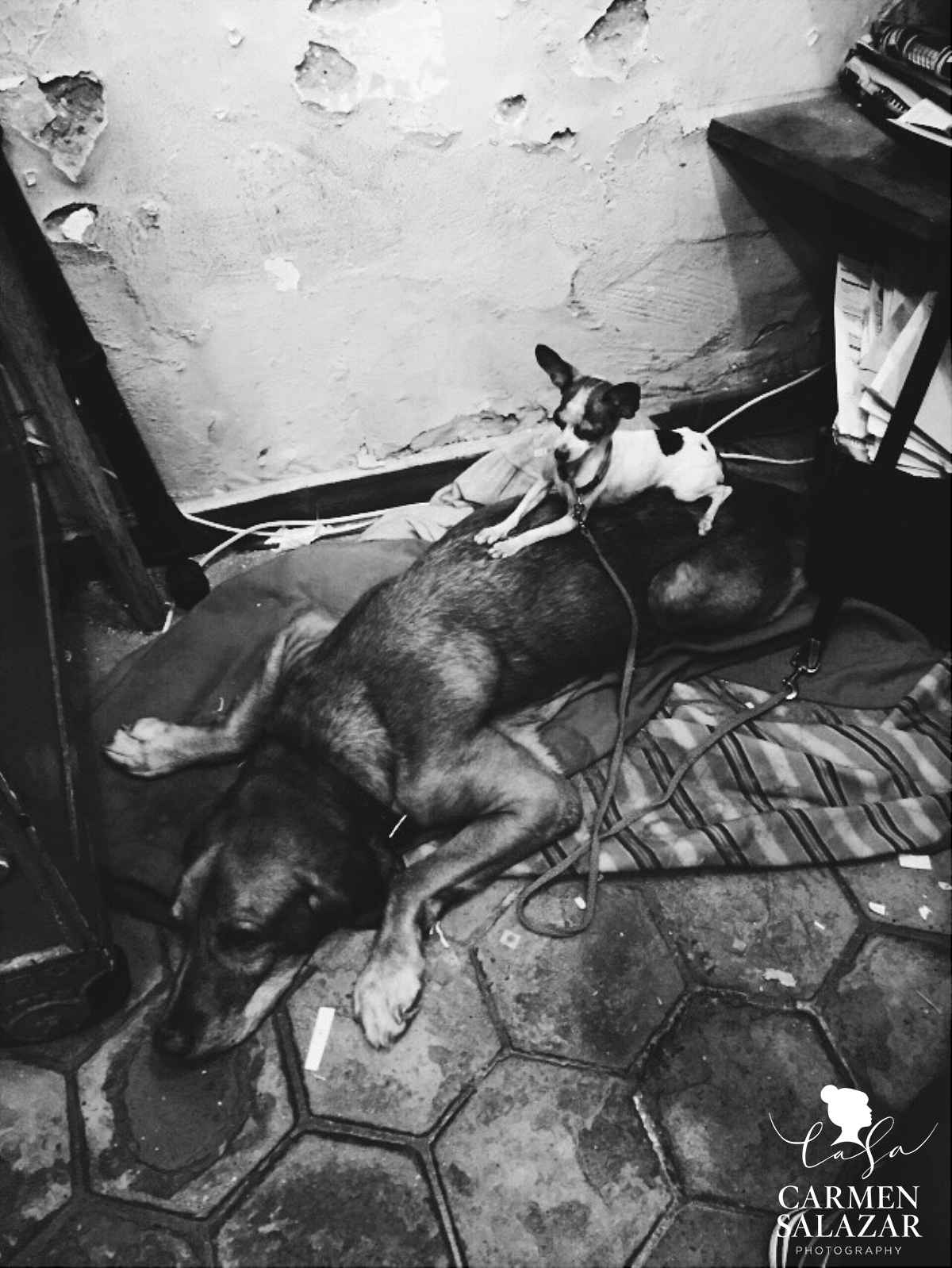 Then I leaned over the counter and saw this little dog pillow action…I had to buy the hat. He has to keep kibble on the table for these cuties!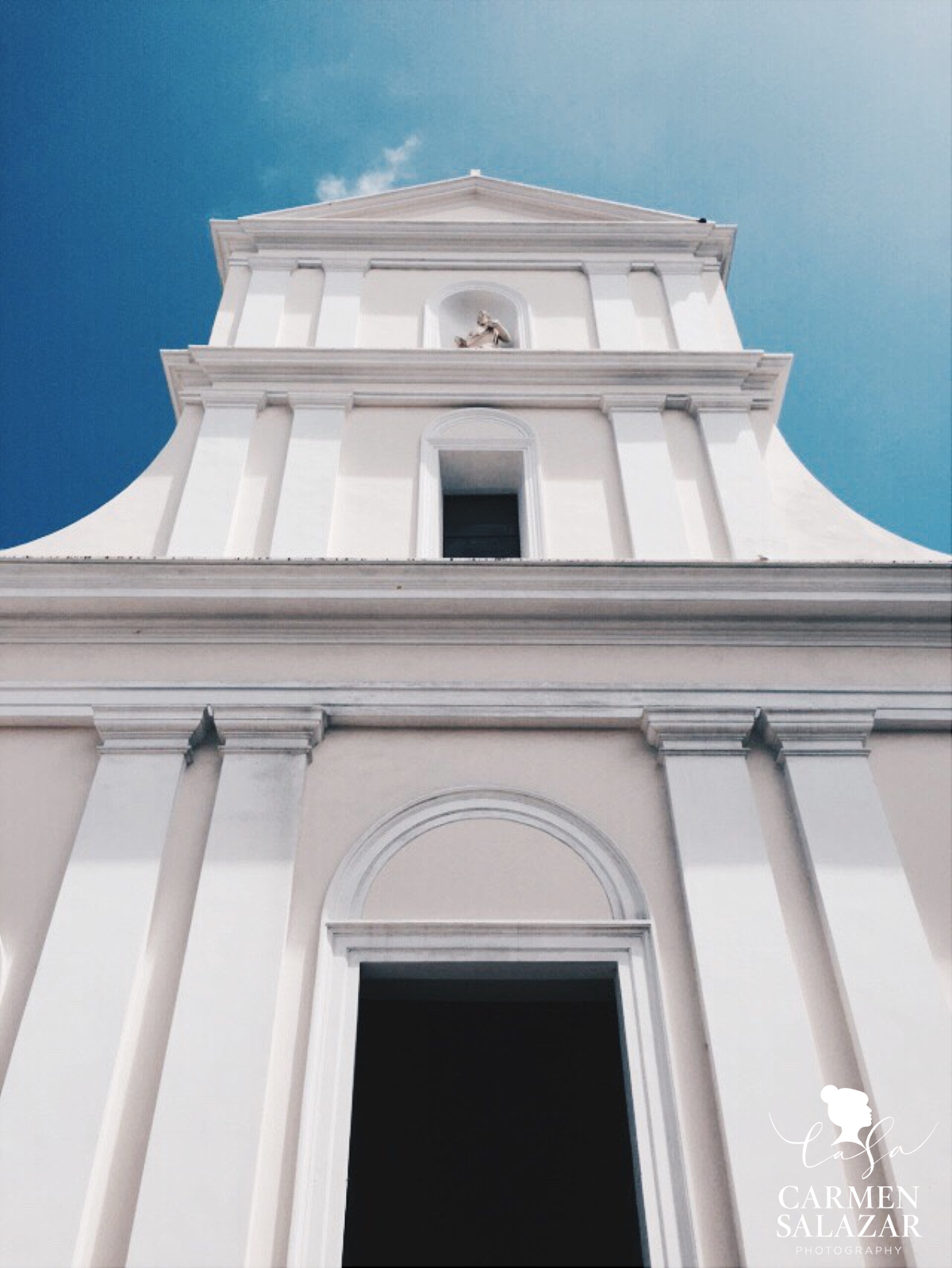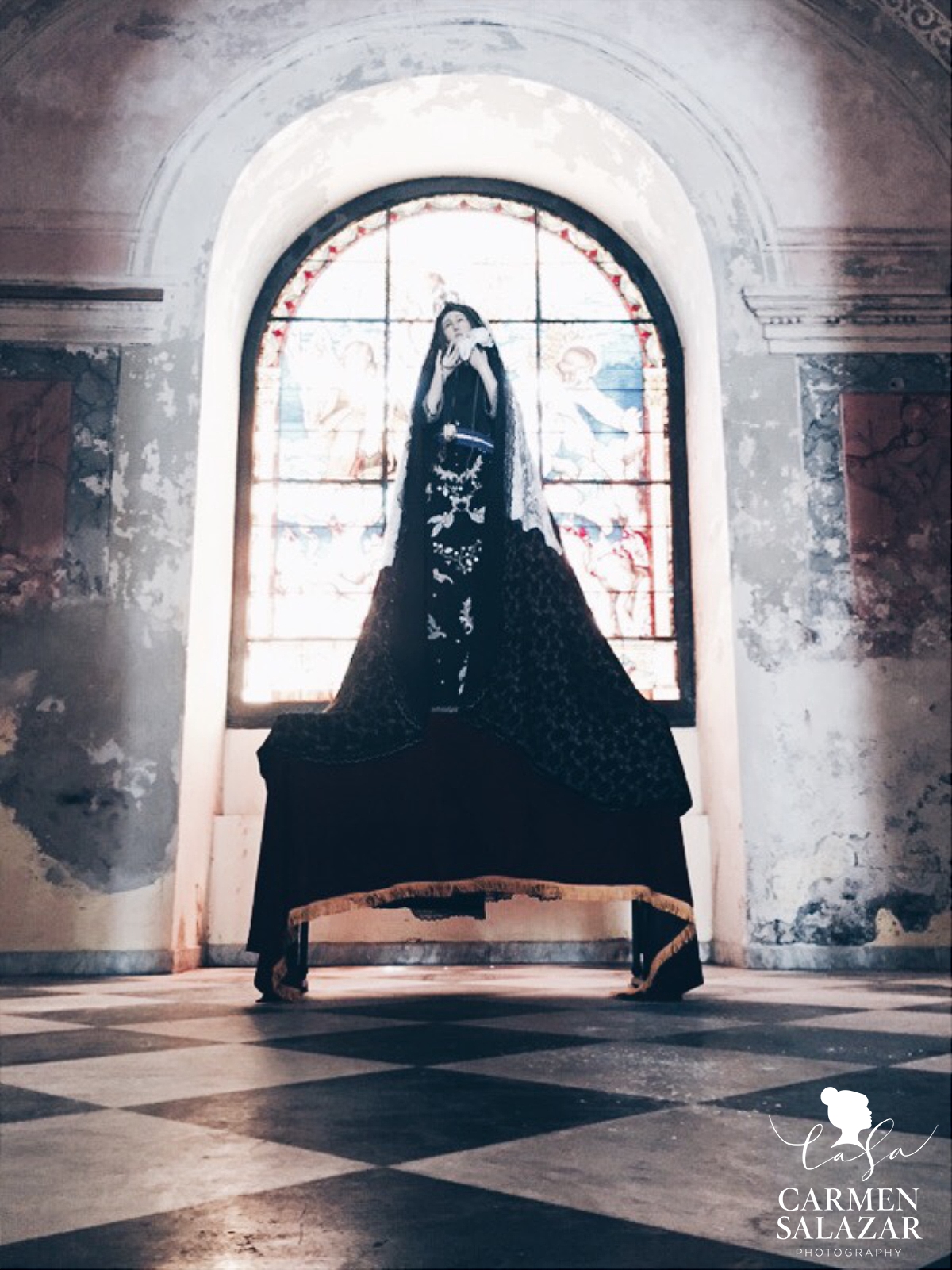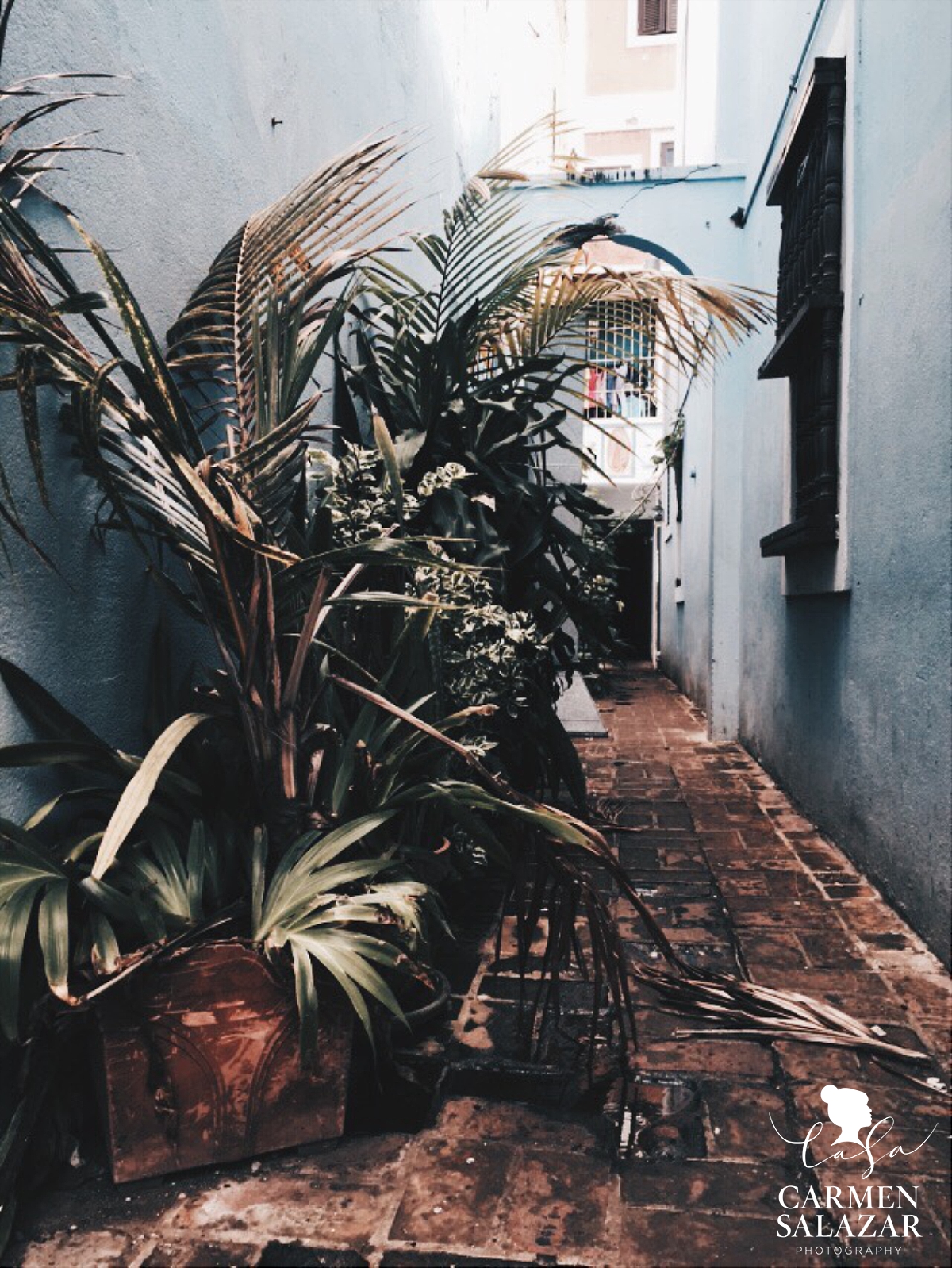 There is seriously beauty everywhere you look in this town. Anyone want to hire me to shoot their Puerto Rican destination wedding???!!! I would go nuts in this town shooting a wedding!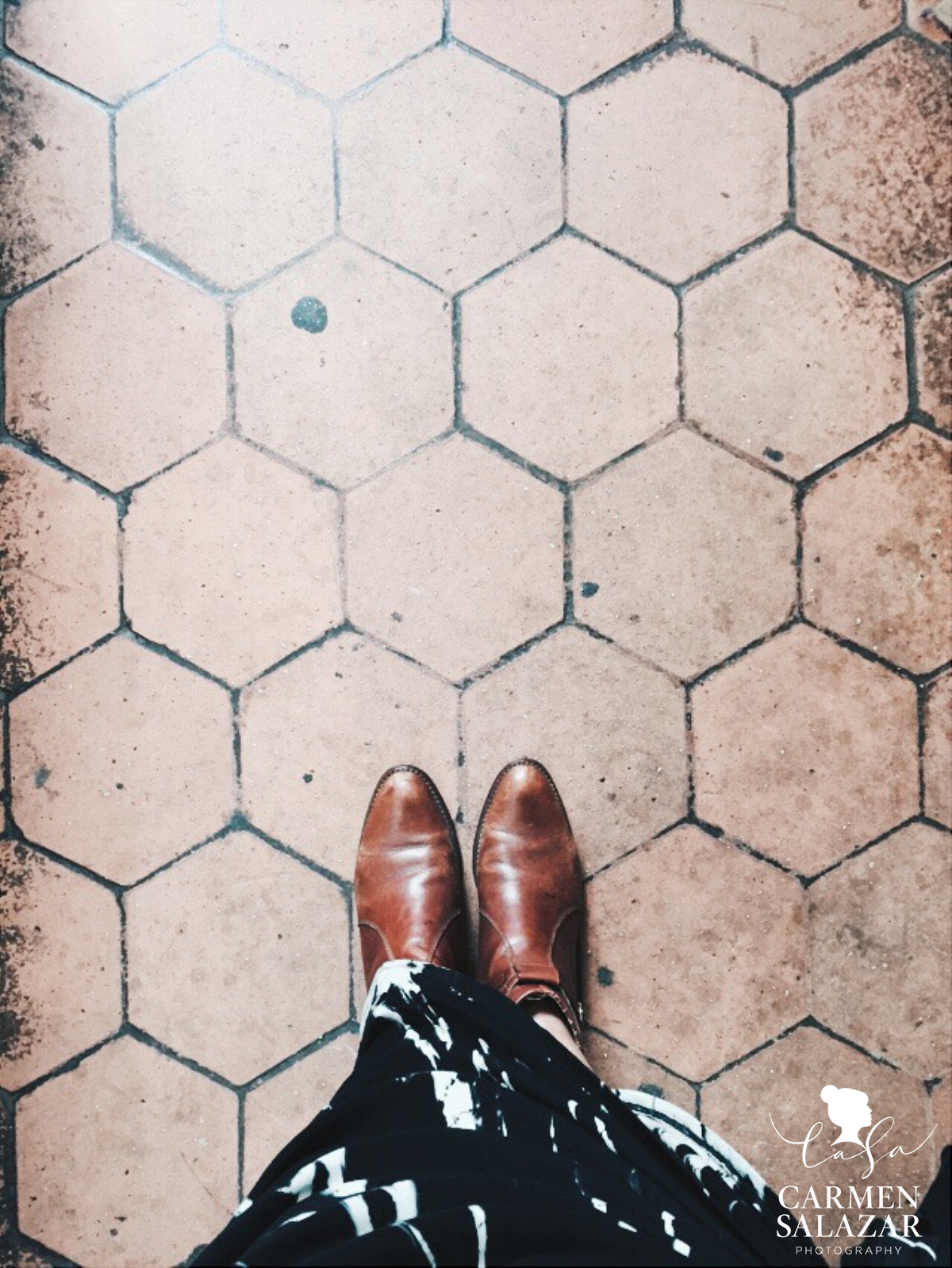 Hex tile for the win!!! I would love this in my living room!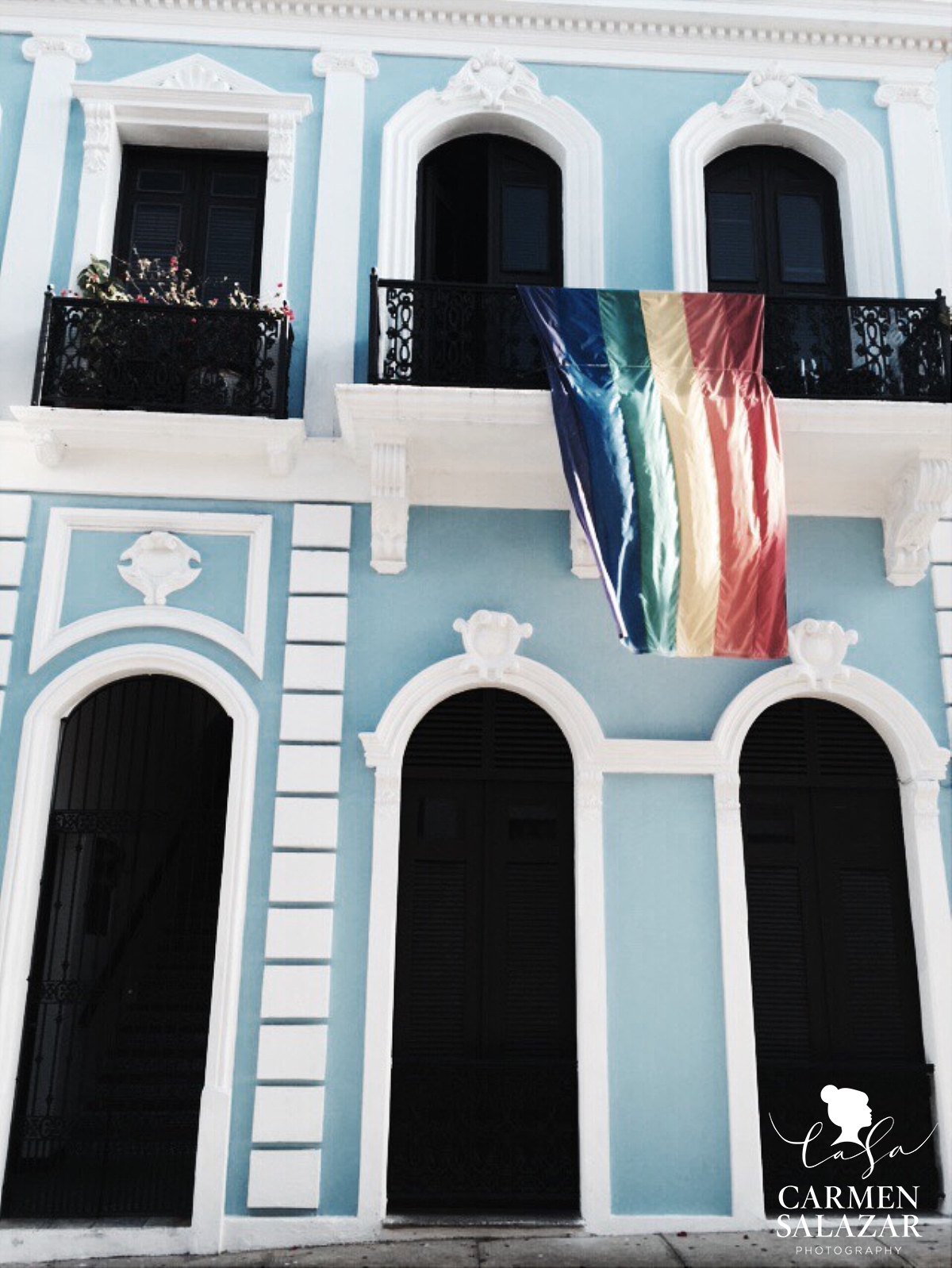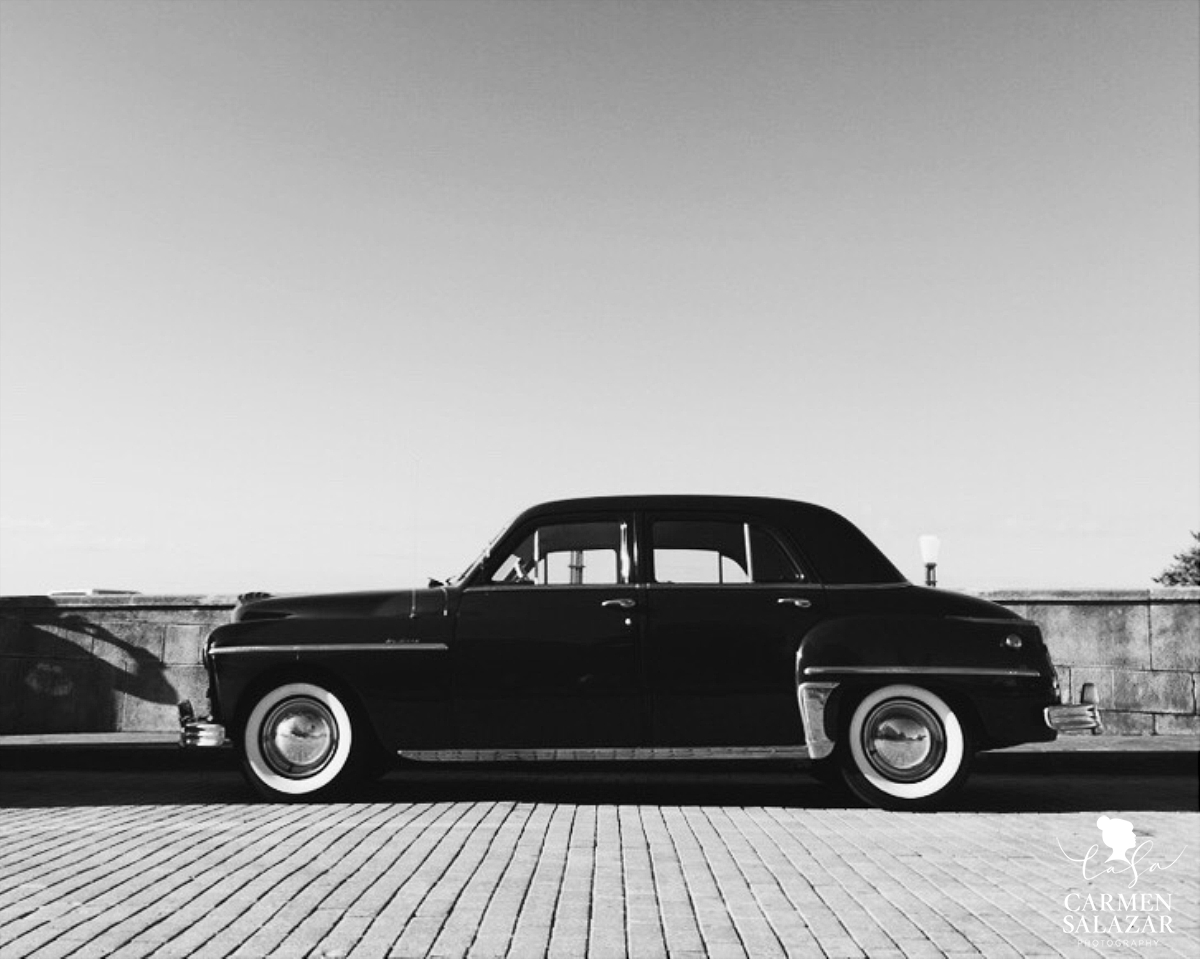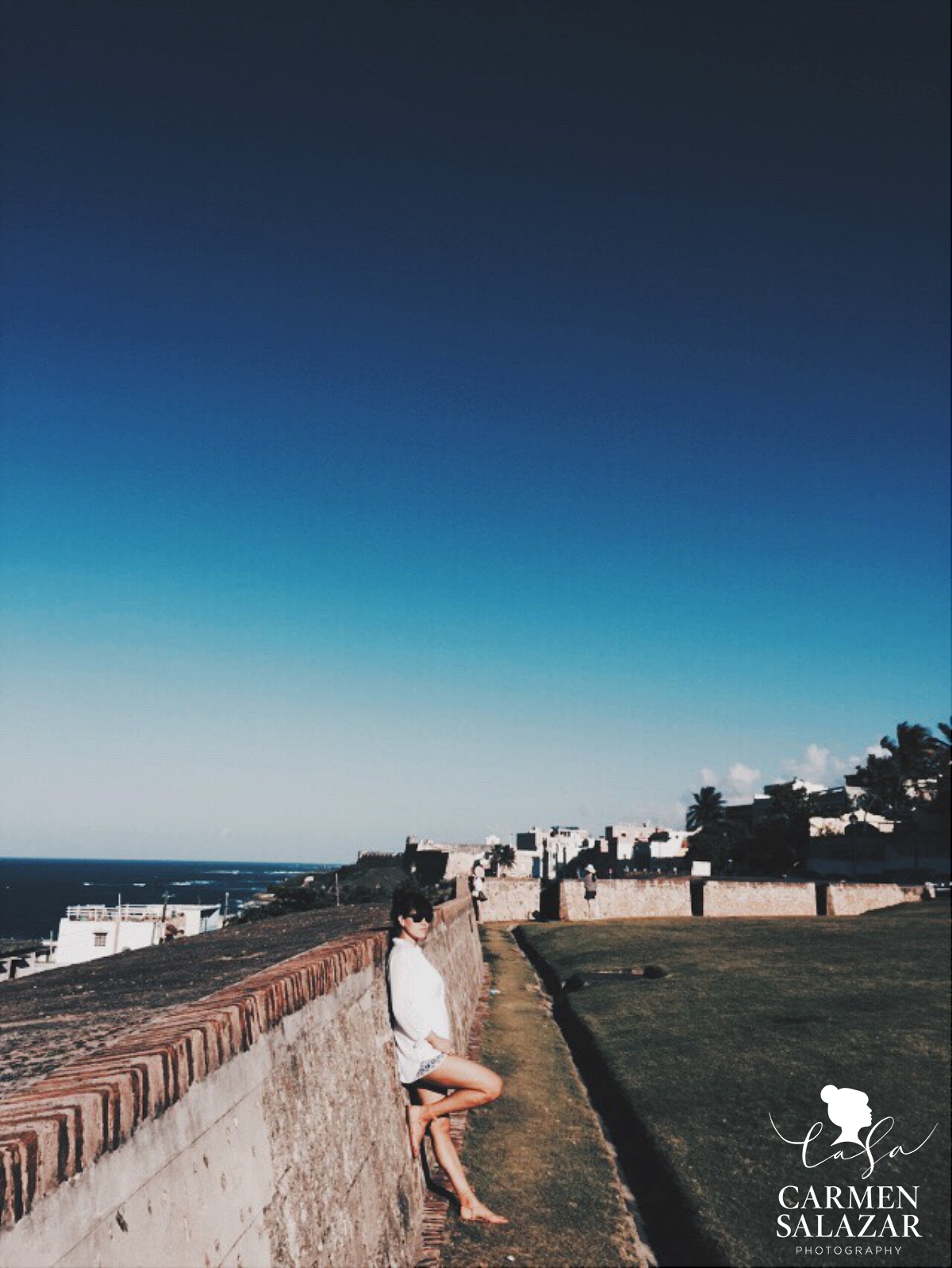 Brian's attempt at directing and photographing me…I feel like a flamingo…lol!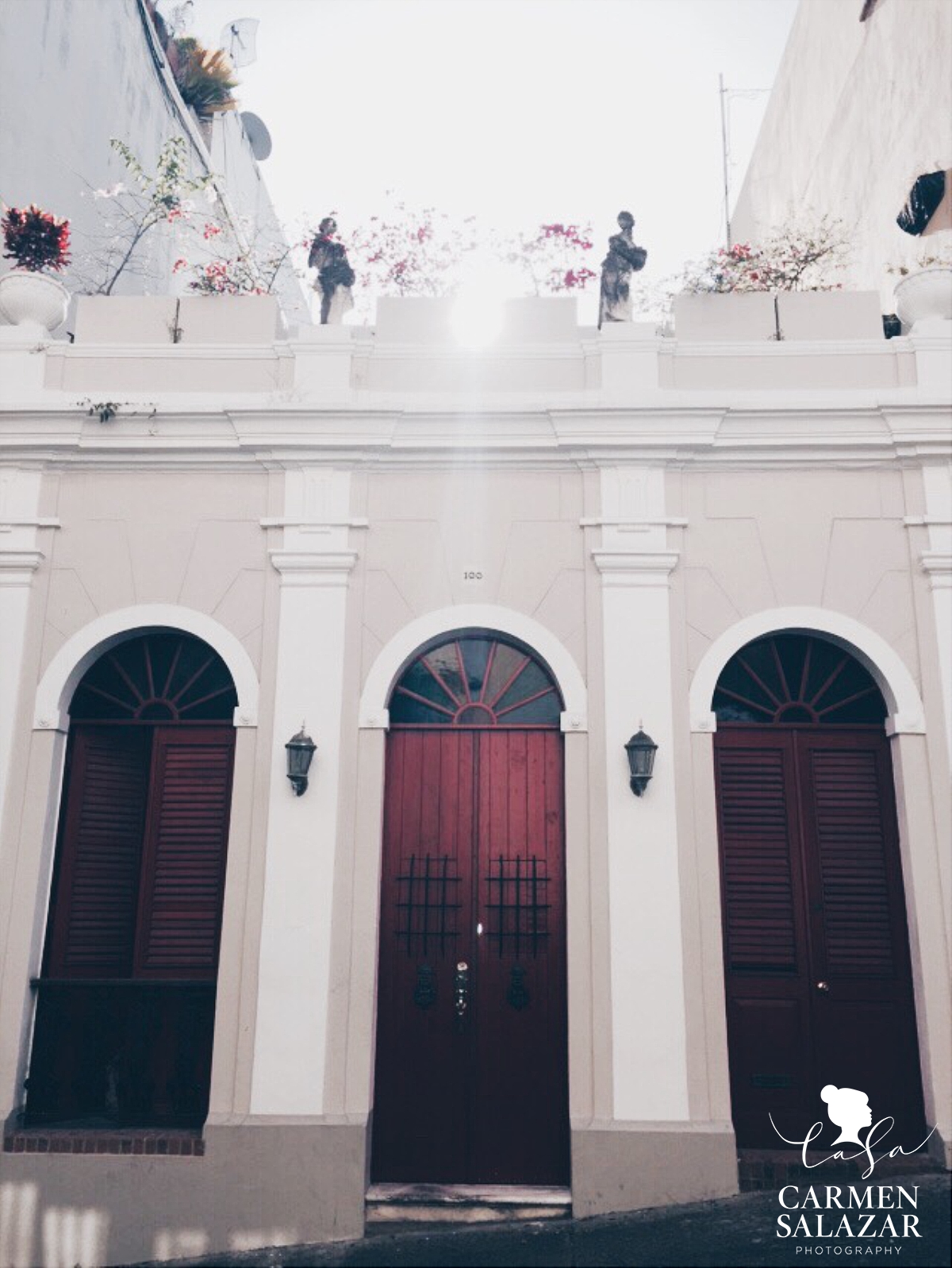 This was one of the houses we walked by daily that I was infatuated with. Those doors and that roof top garden…amazing!!!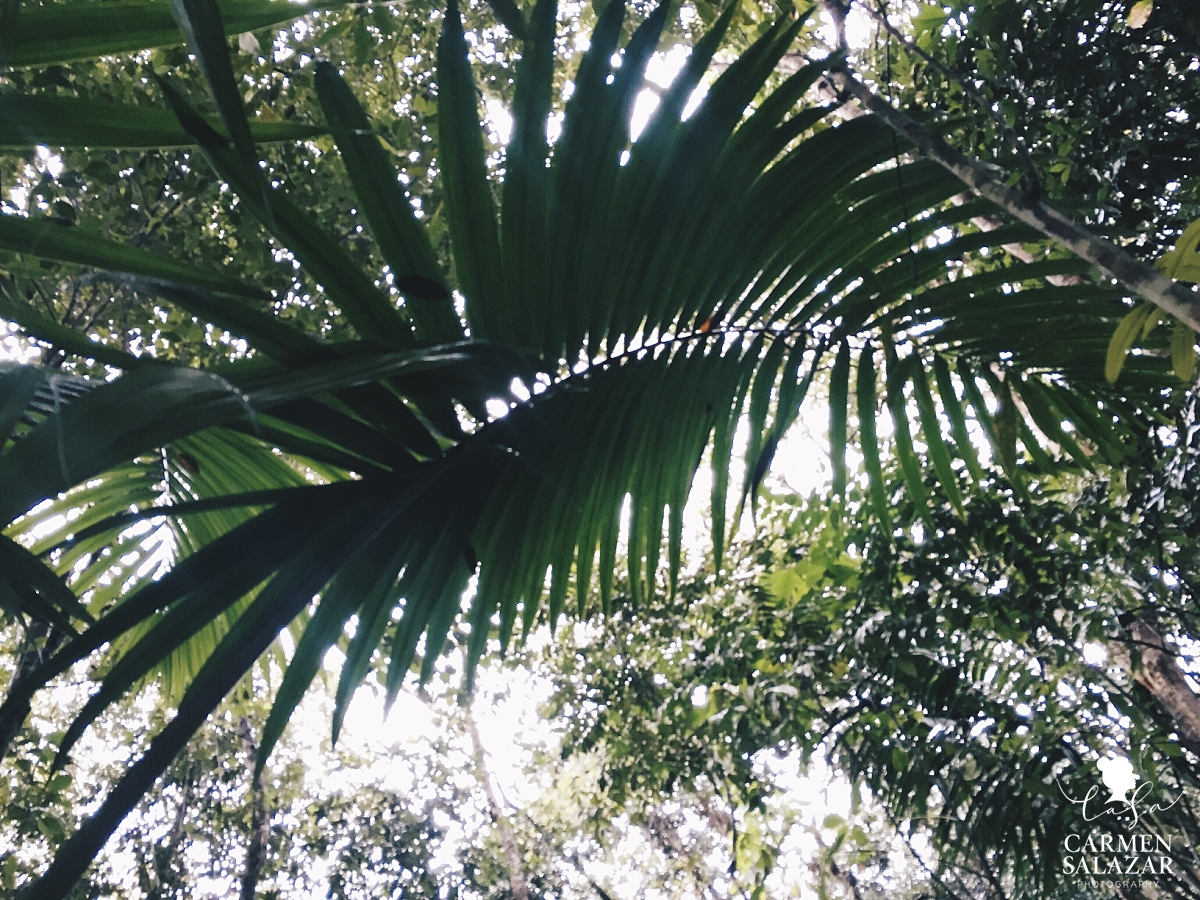 We attempted to go find a waterfall up in one of the parks…never found it. But we did find an amazing roadside restaurant and these lush palms.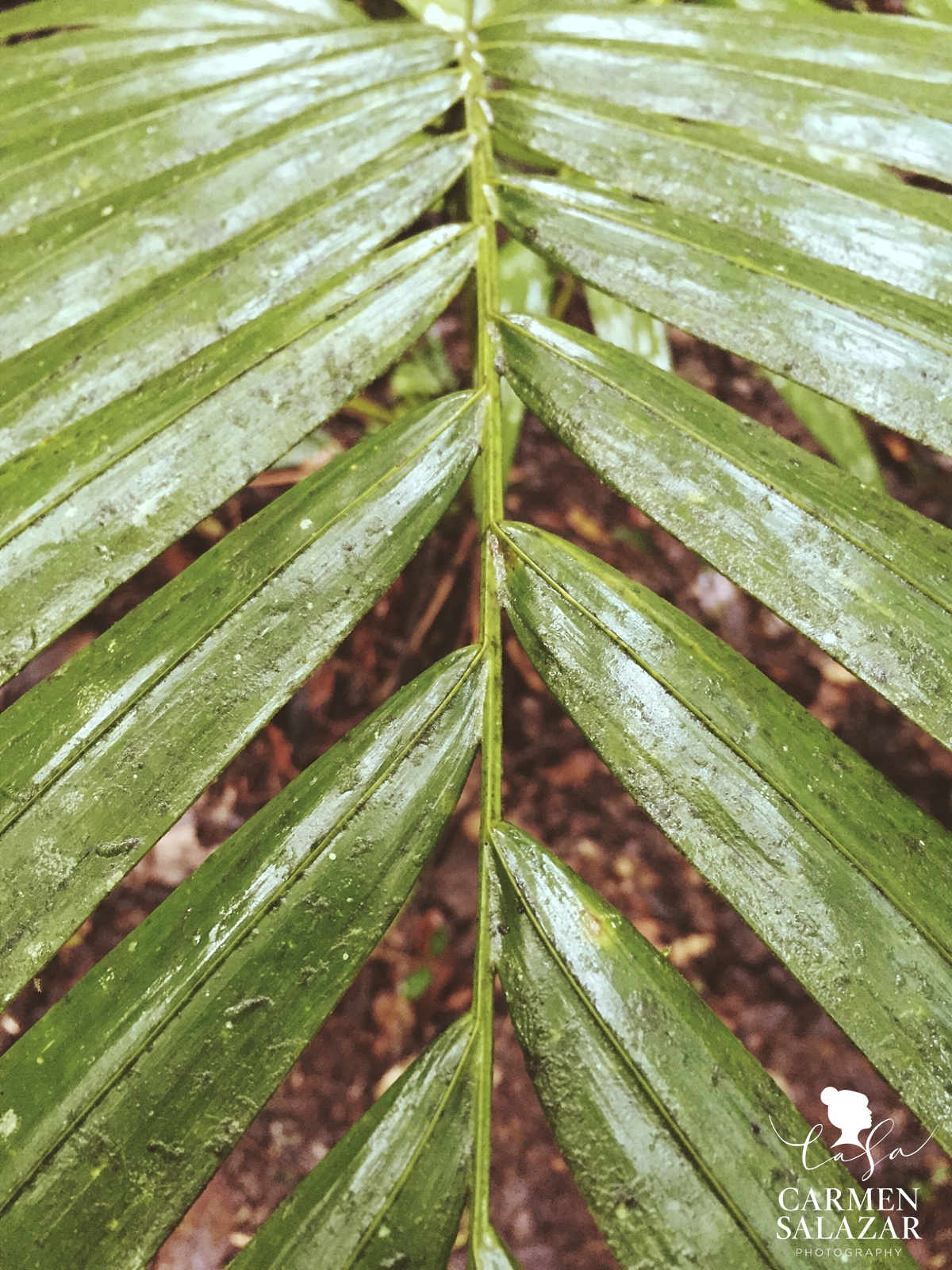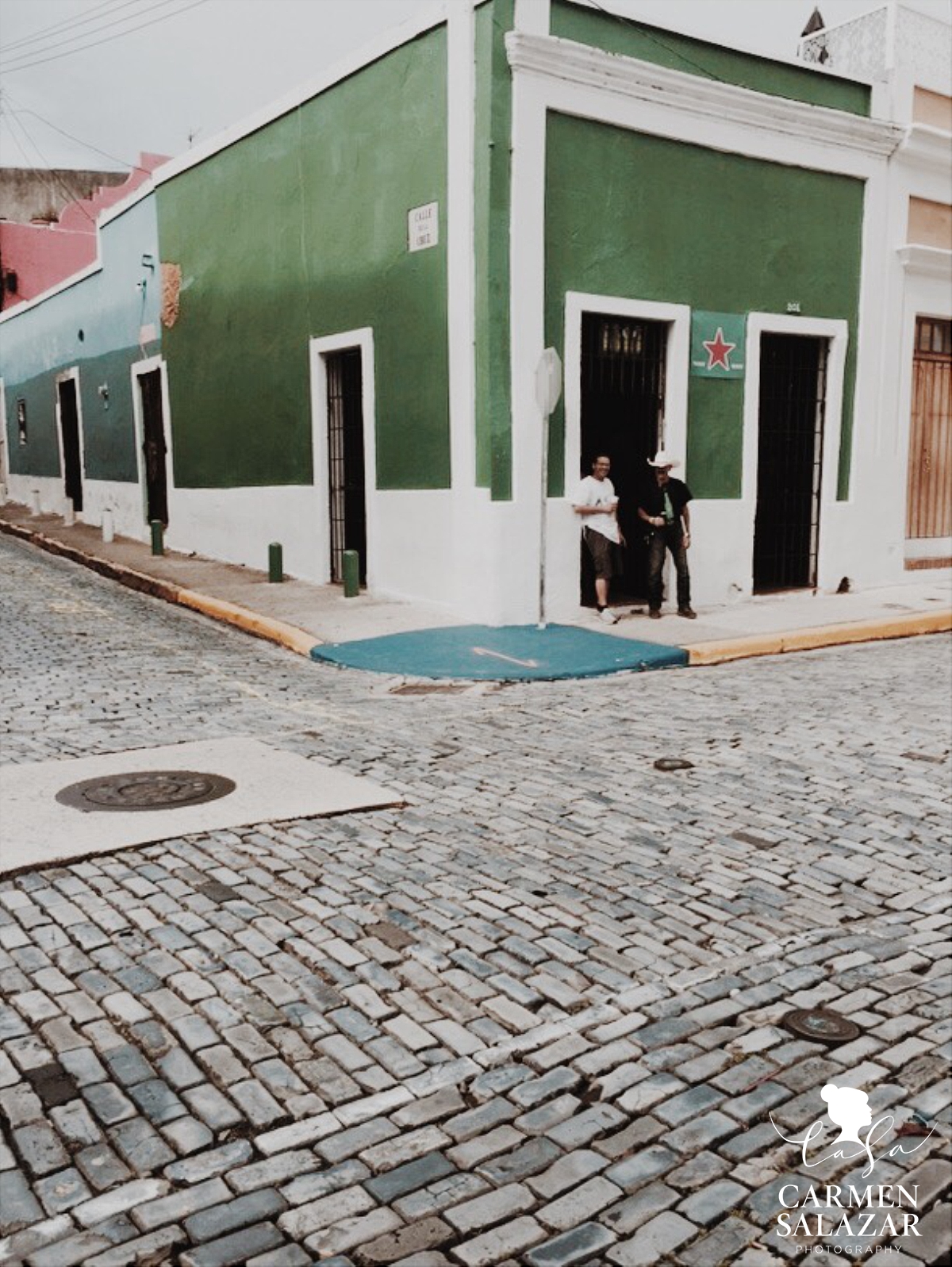 Quite possibly the best Heineken ad ever.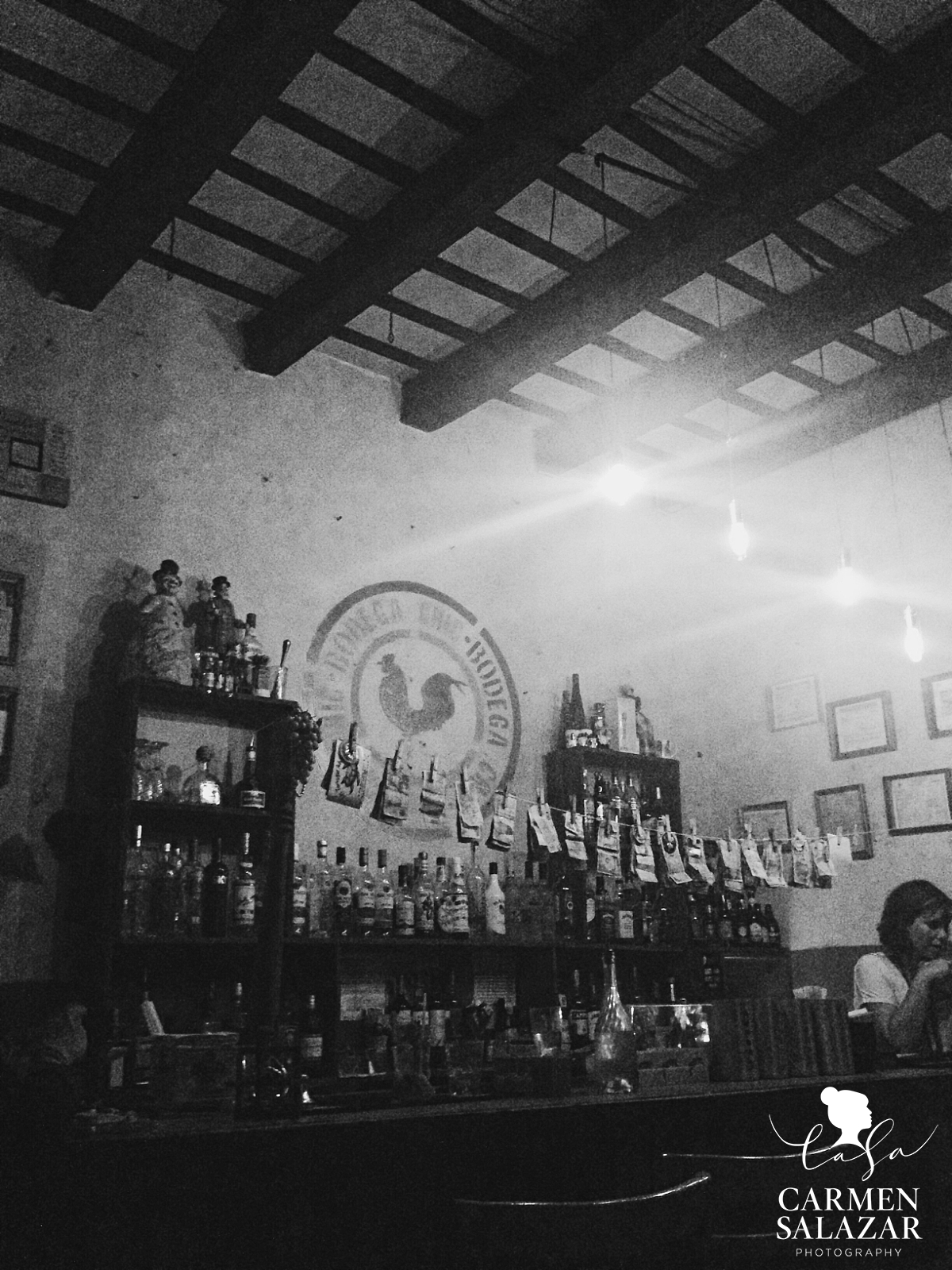 This little bodega was around the corner from our place and was a nightly pit stop for us. Midnight mojitos were our way of life for those blissful 4 days.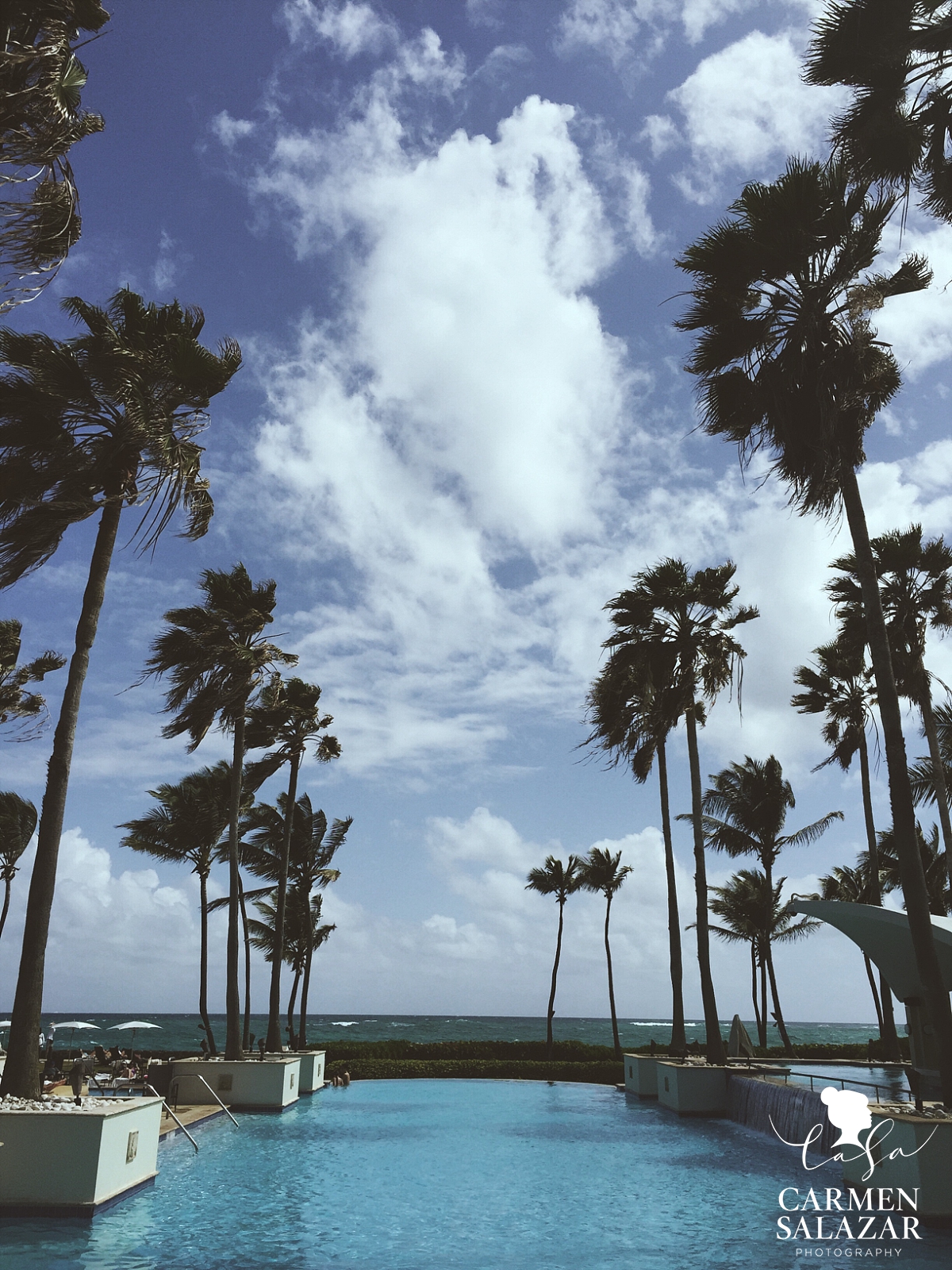 We opted for renting a house for our time in Puerto Rico but we stopped by the Hilton resort to check it out.  This may be our next vacation stop with views like this!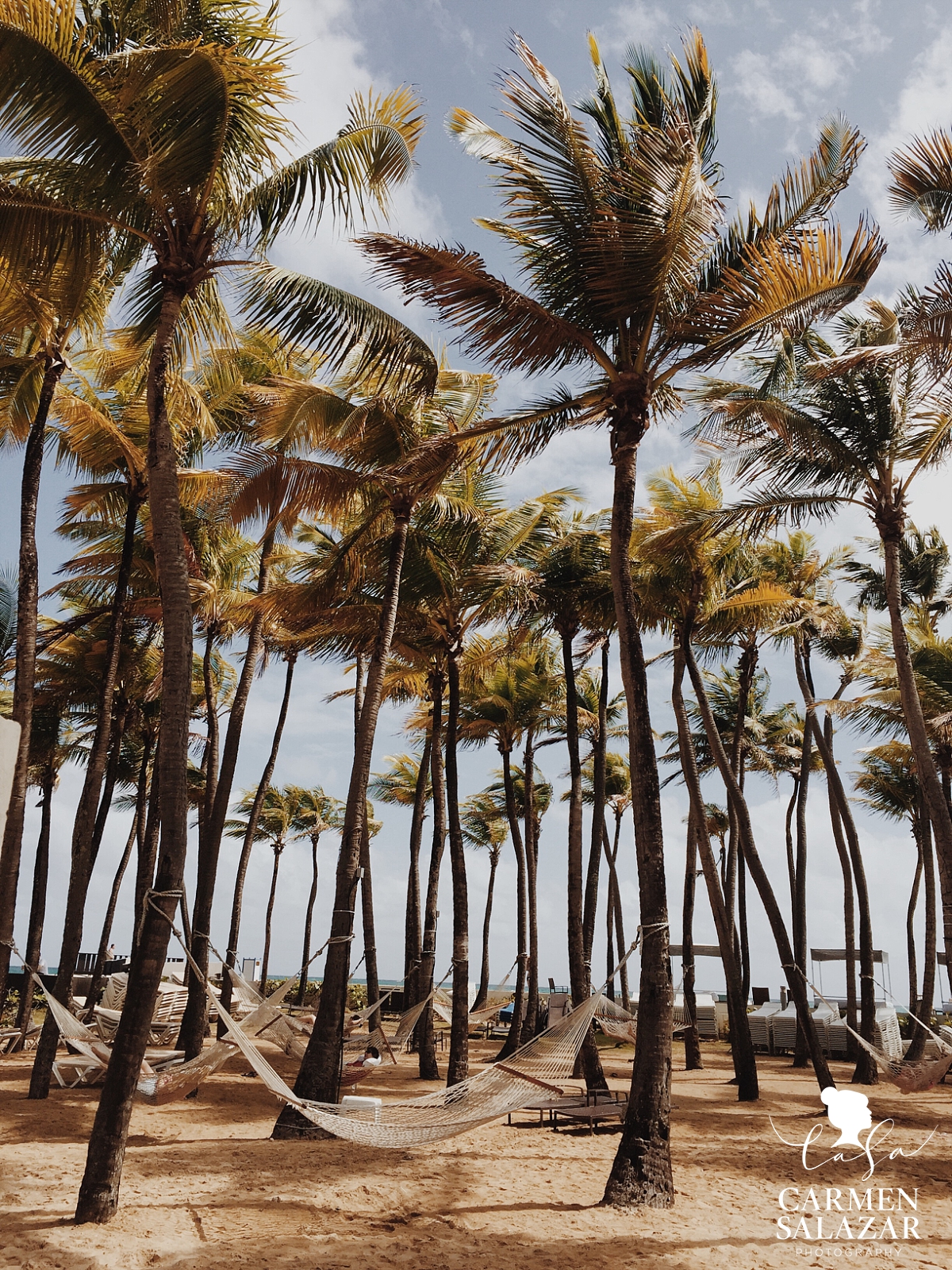 I seriously squealed and went running for the hammocks when this amazing hammock village!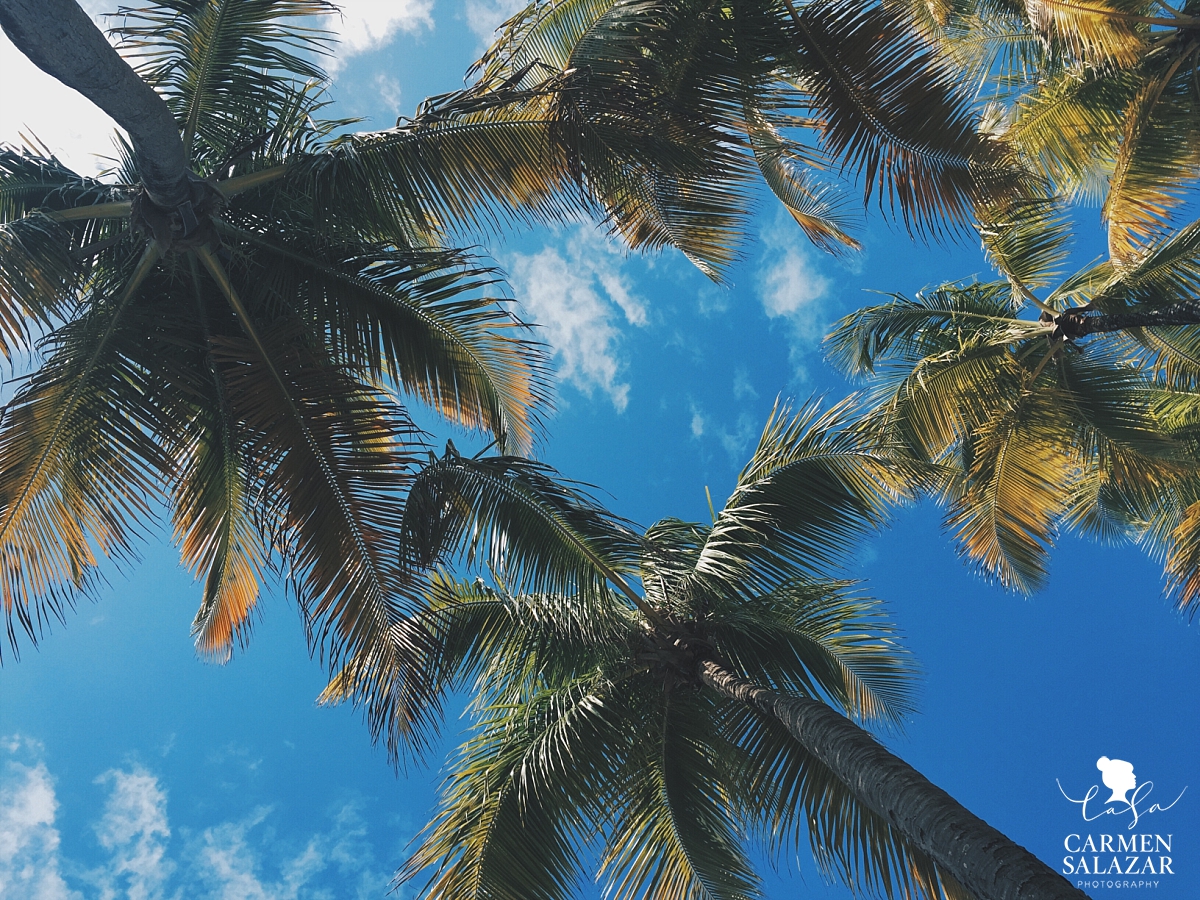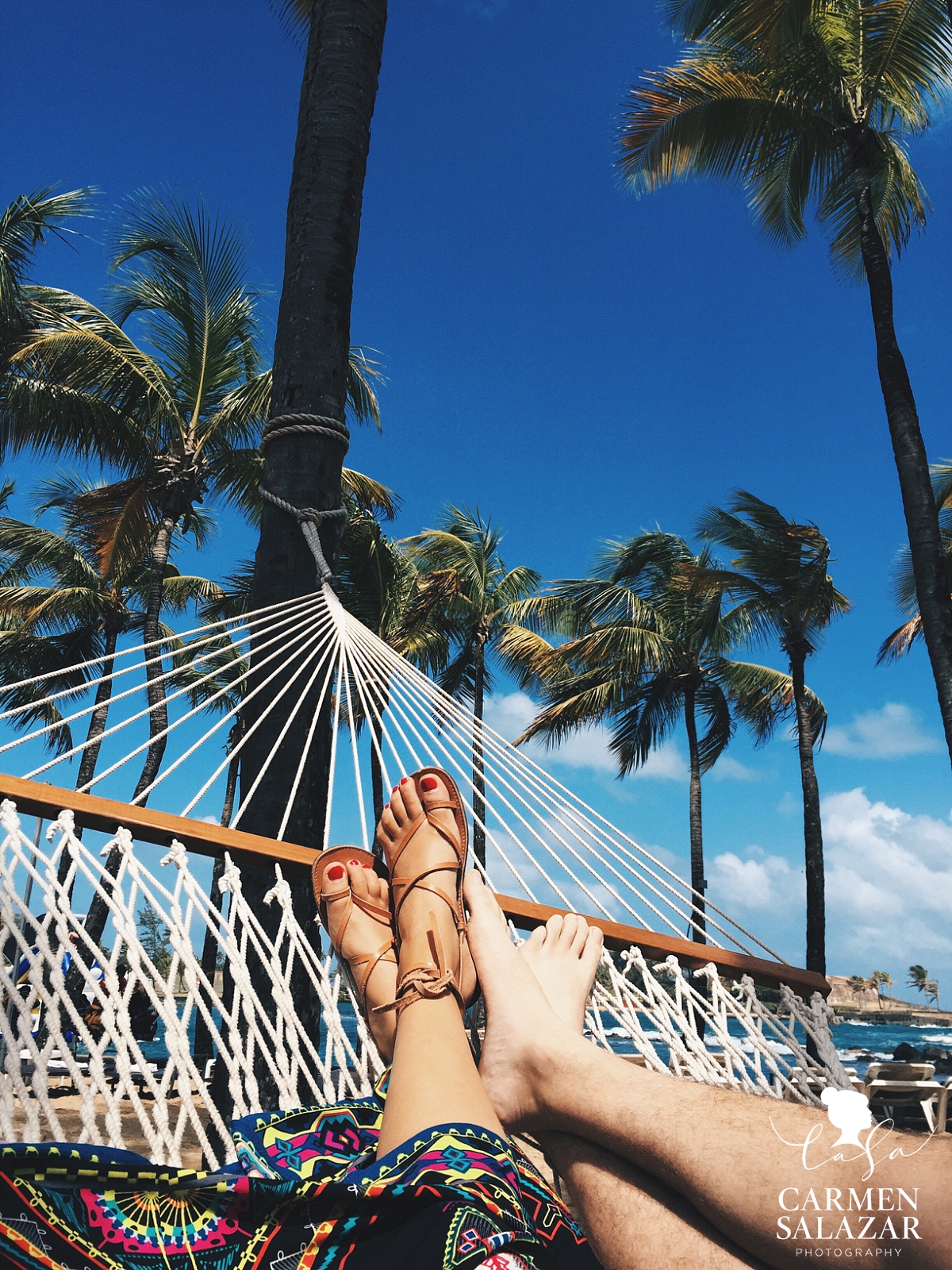 We don't do this often enough. Our feet should cuddle more often.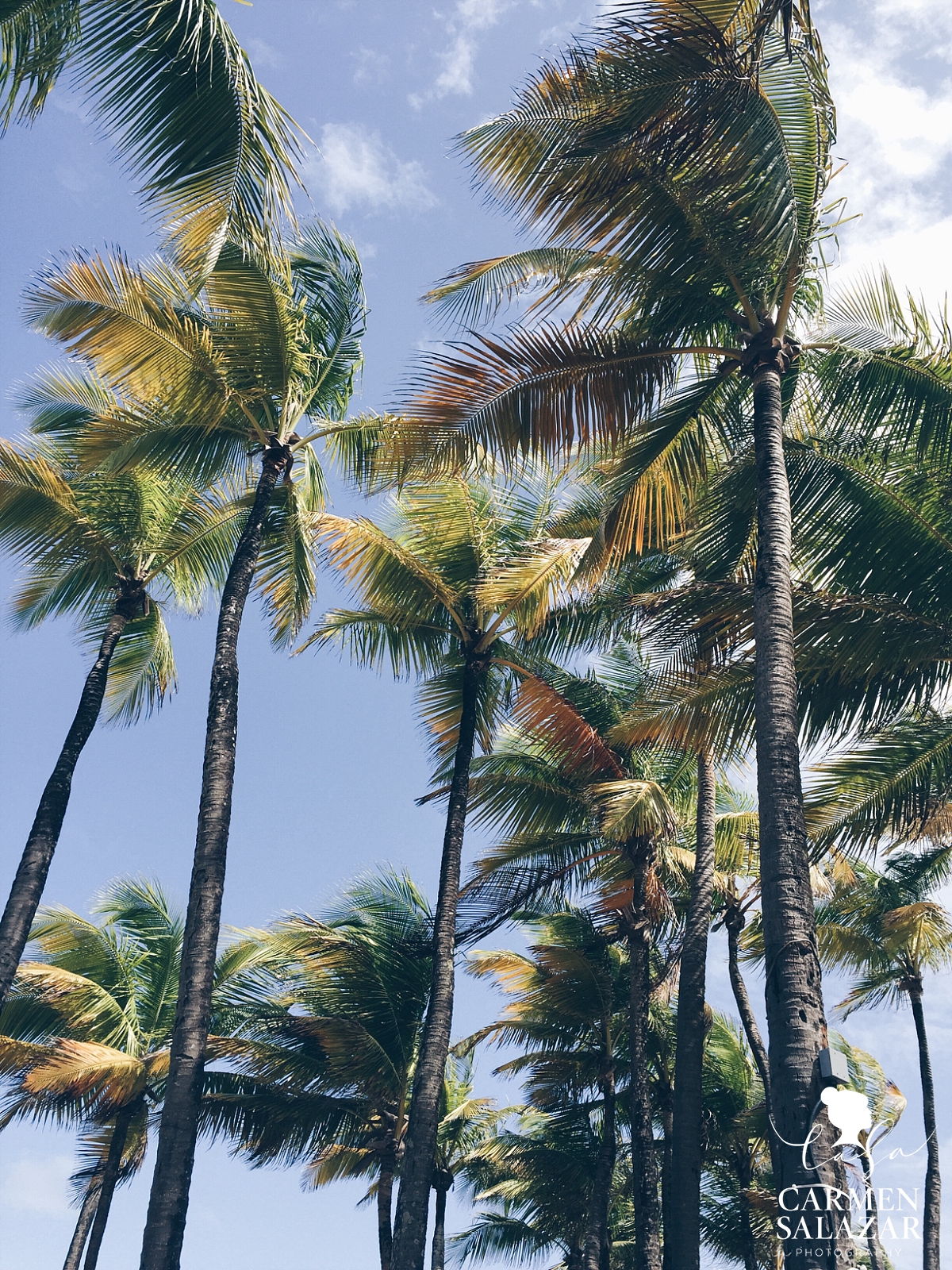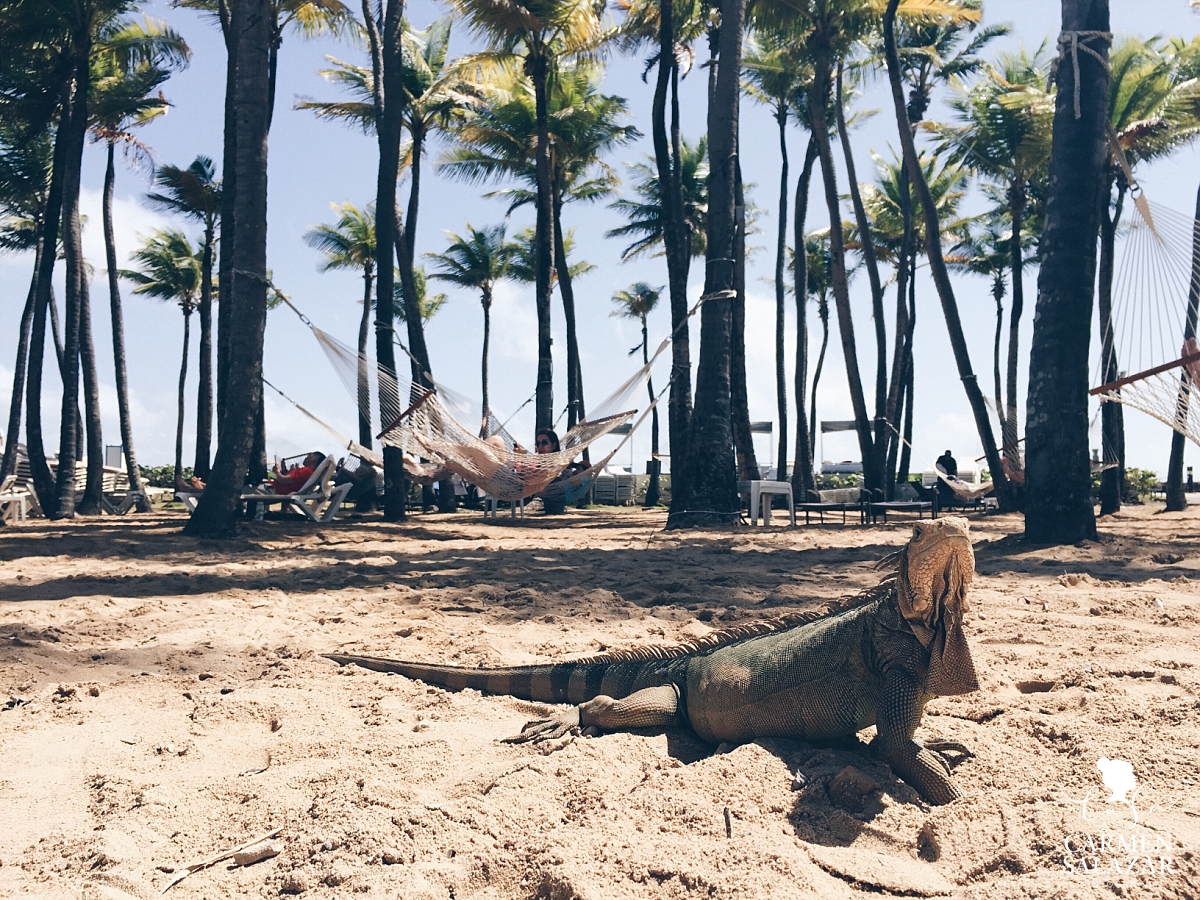 And then there was a visit from this guy to the hammock village. Not sure if you can tell how huge this guy was…but he was pretty damn huge!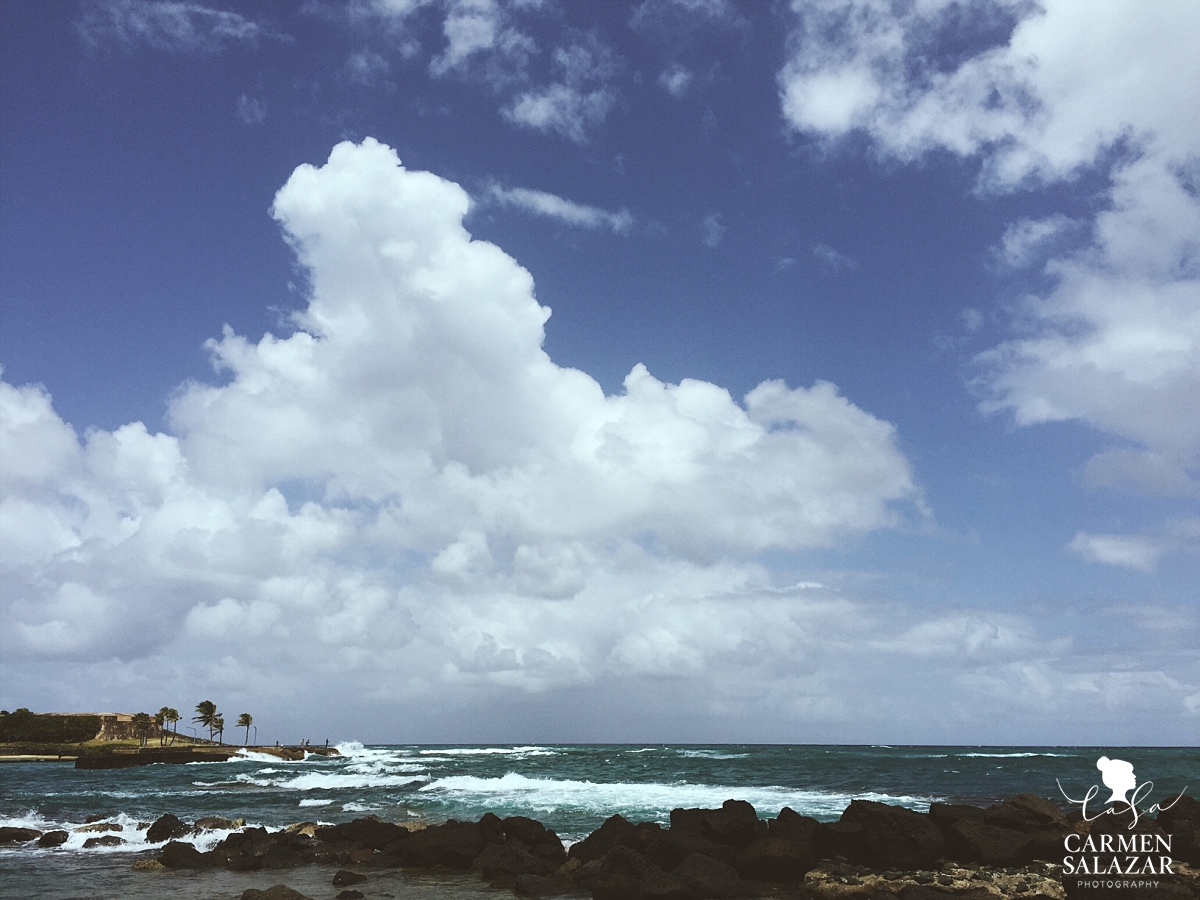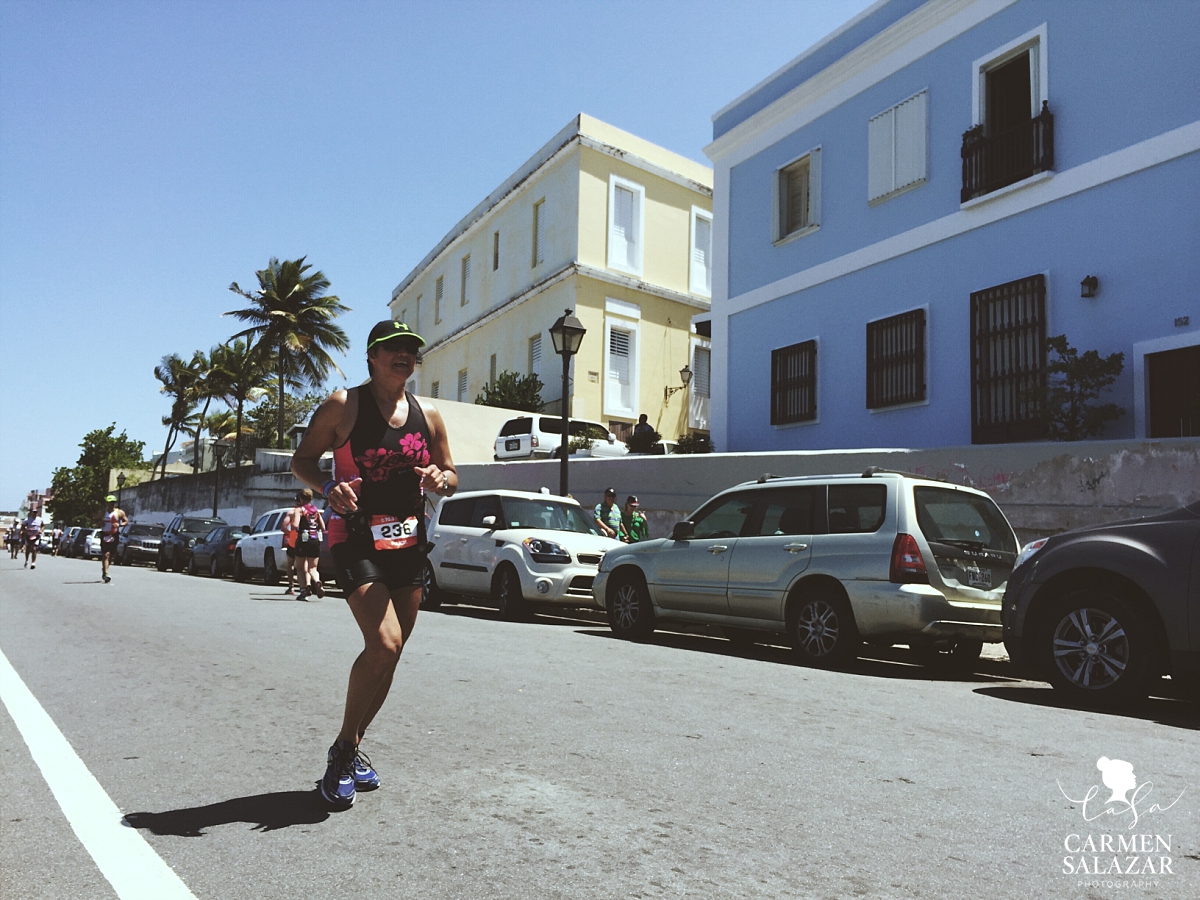 And that's my mama…running her tail off in the Puerto Rican heat for her umpteenth marathon. Seriously…I've lost count.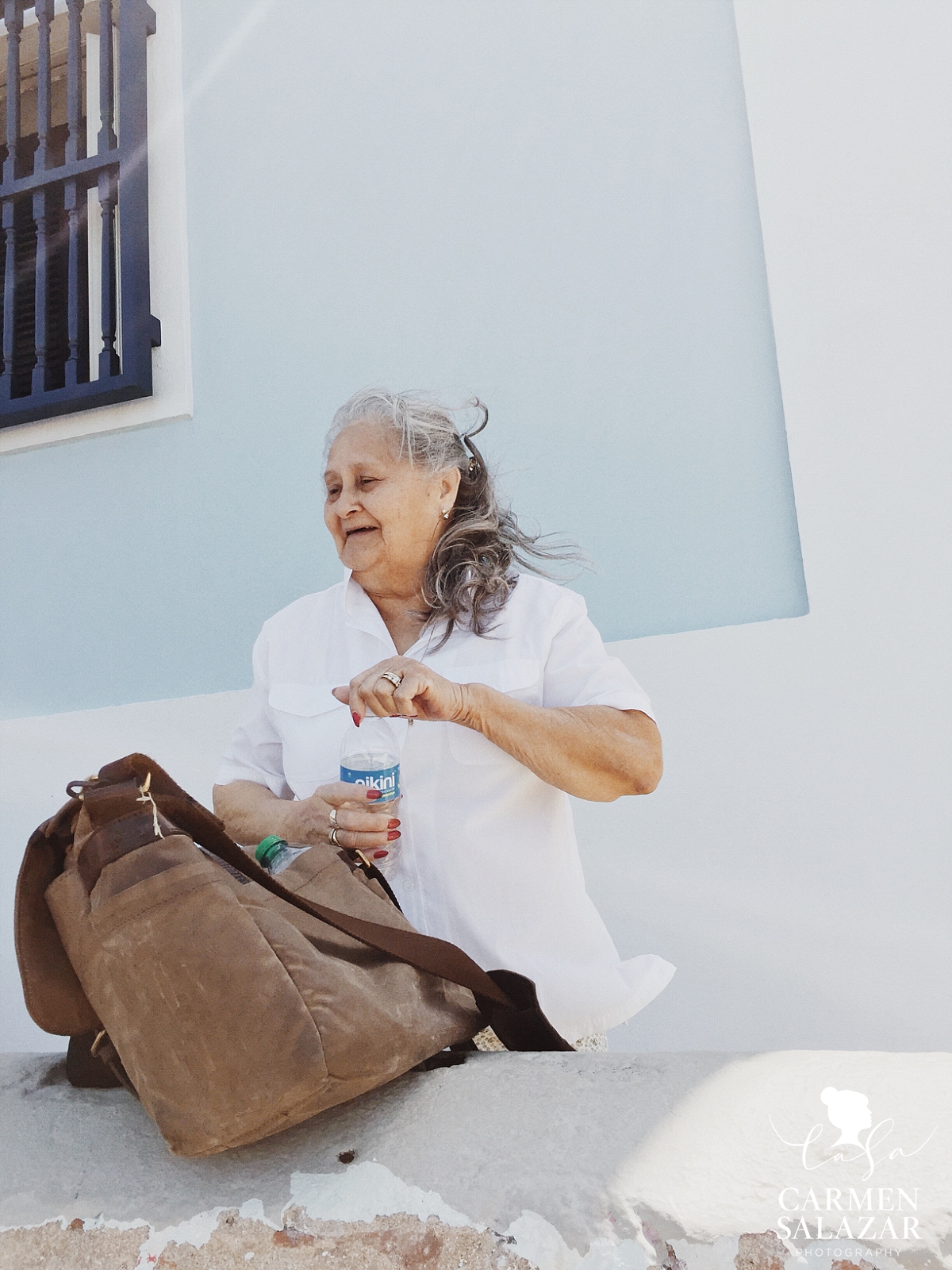 You're looking at the most difficult subject in my entire career. I can't get this woman to look at the camera to save my life. Perhaps she thinks I'm going to steal her soul or maybe she's wanted in other countries…she is a feisty one.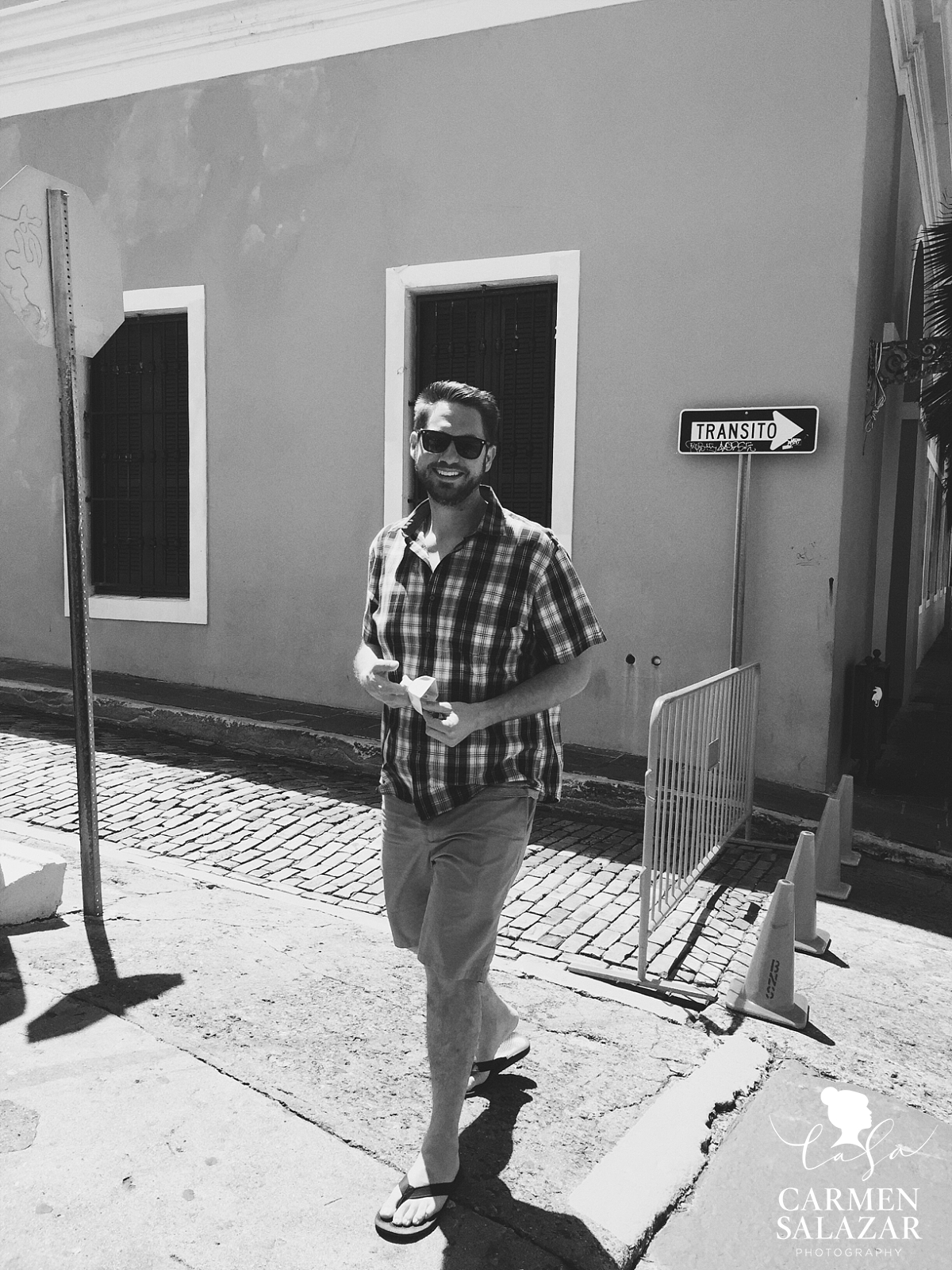 Travelling with 3 generations of Mexican women and he still has a smile on his face. I married well and kept the mojitos flowing.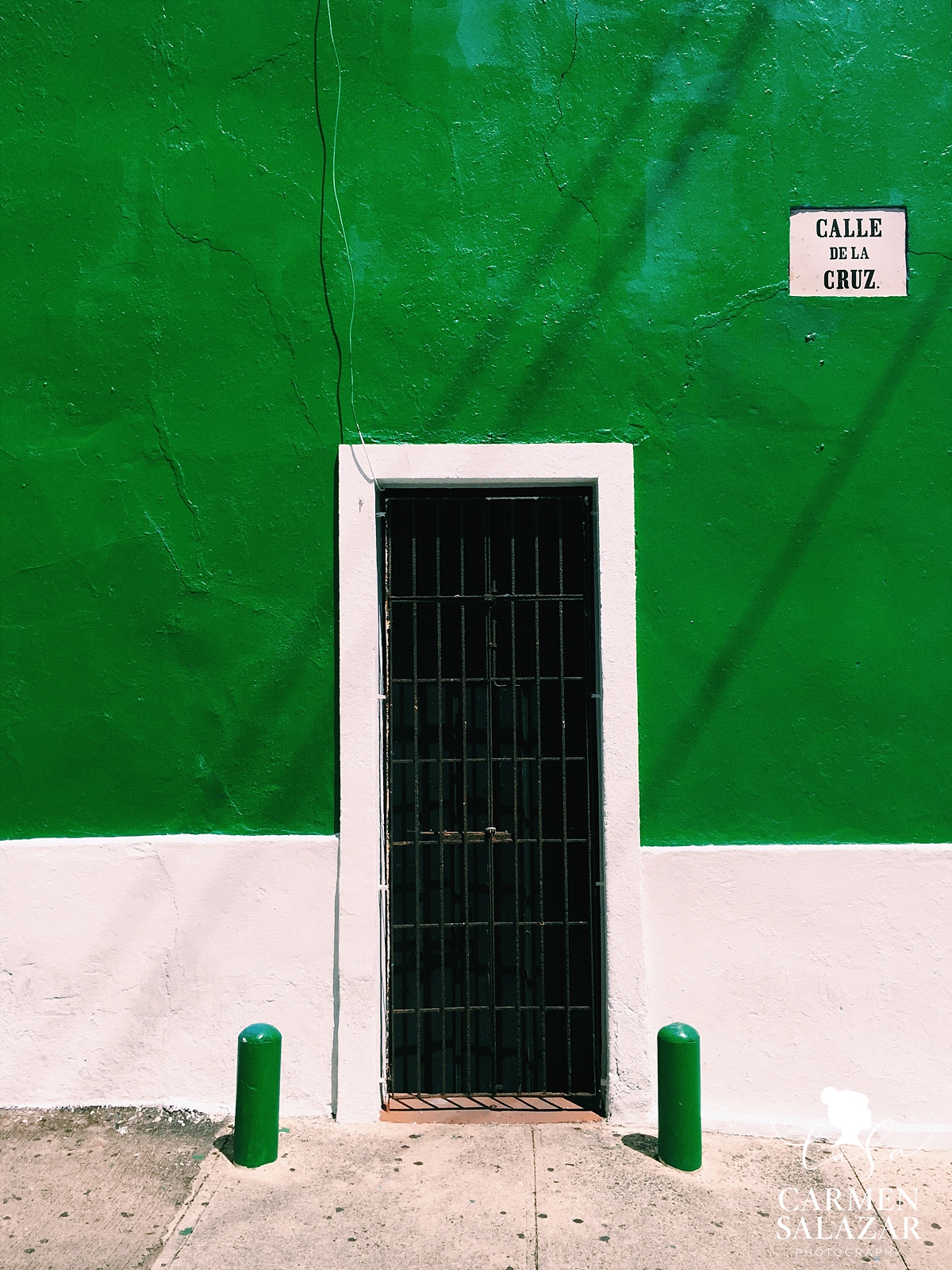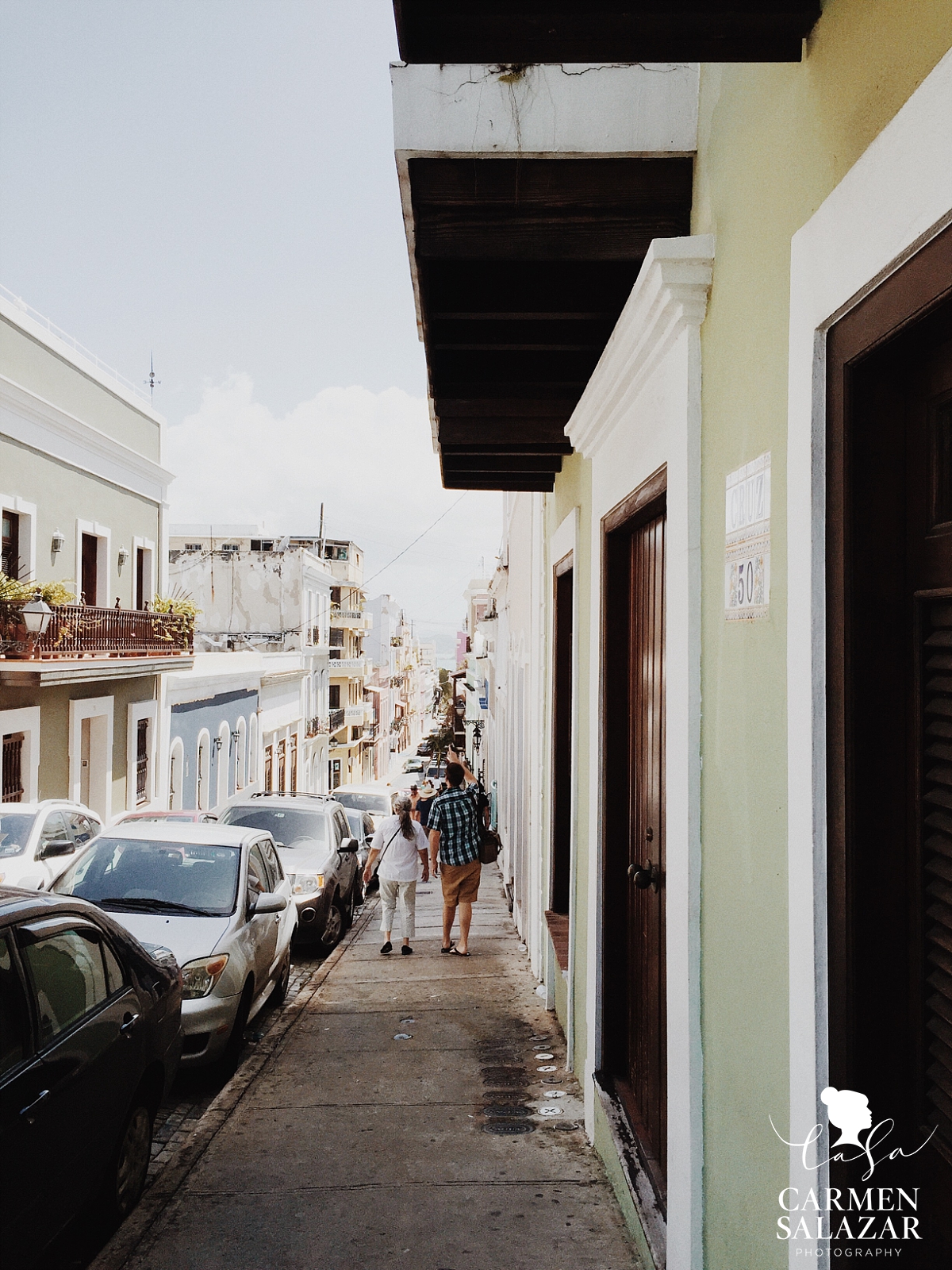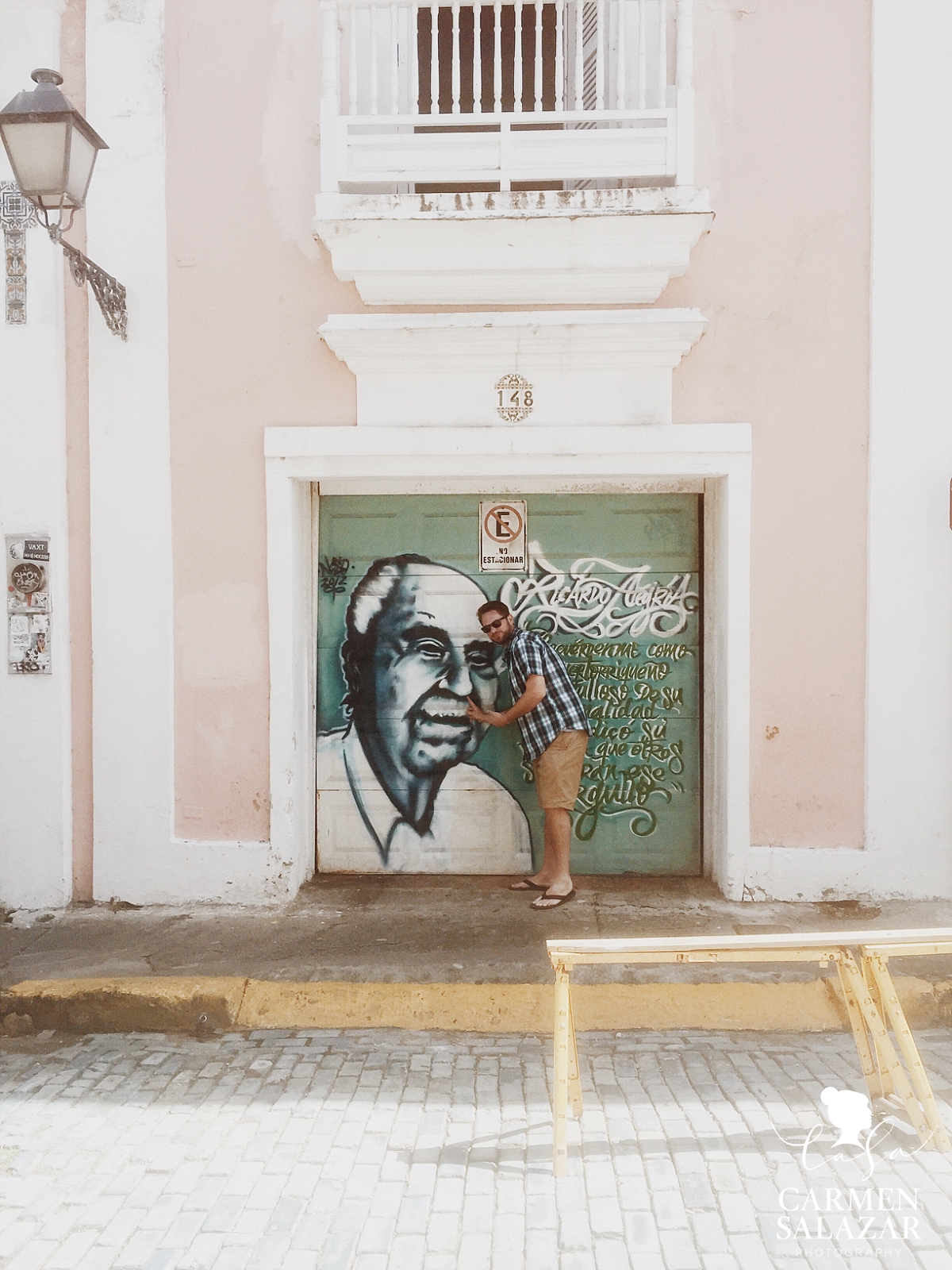 I hope Ricardo has a sense of humor and will forgive us :/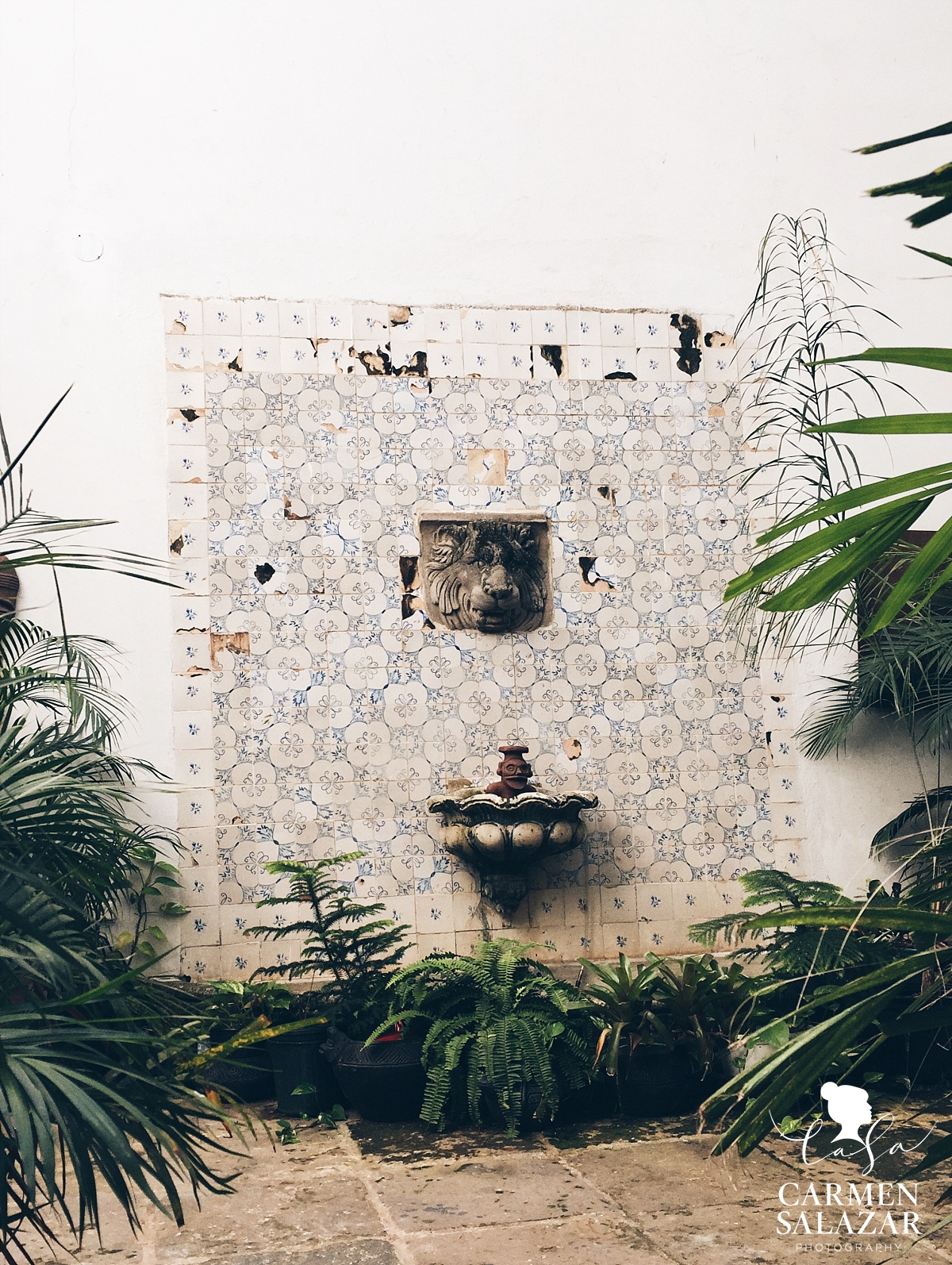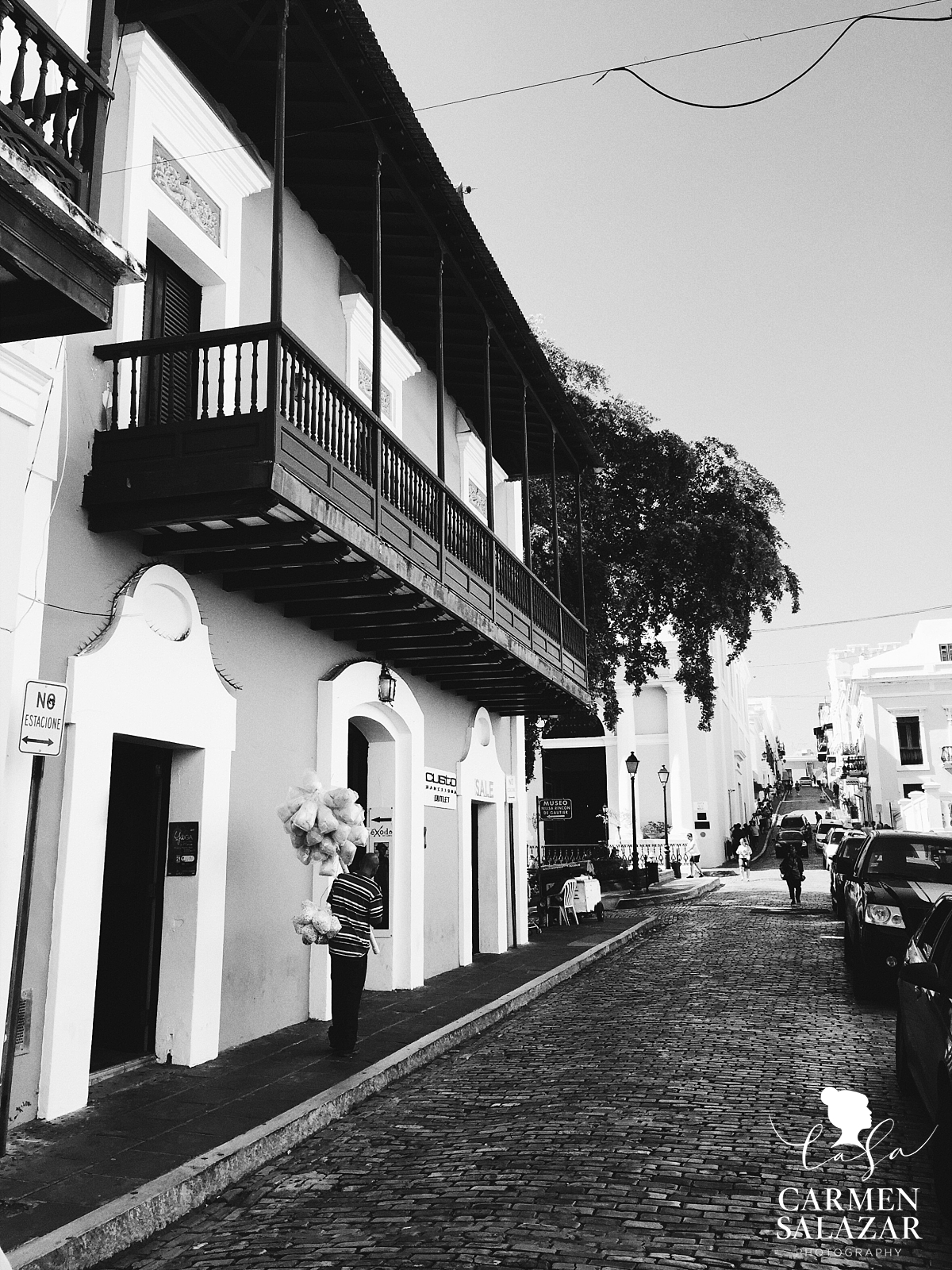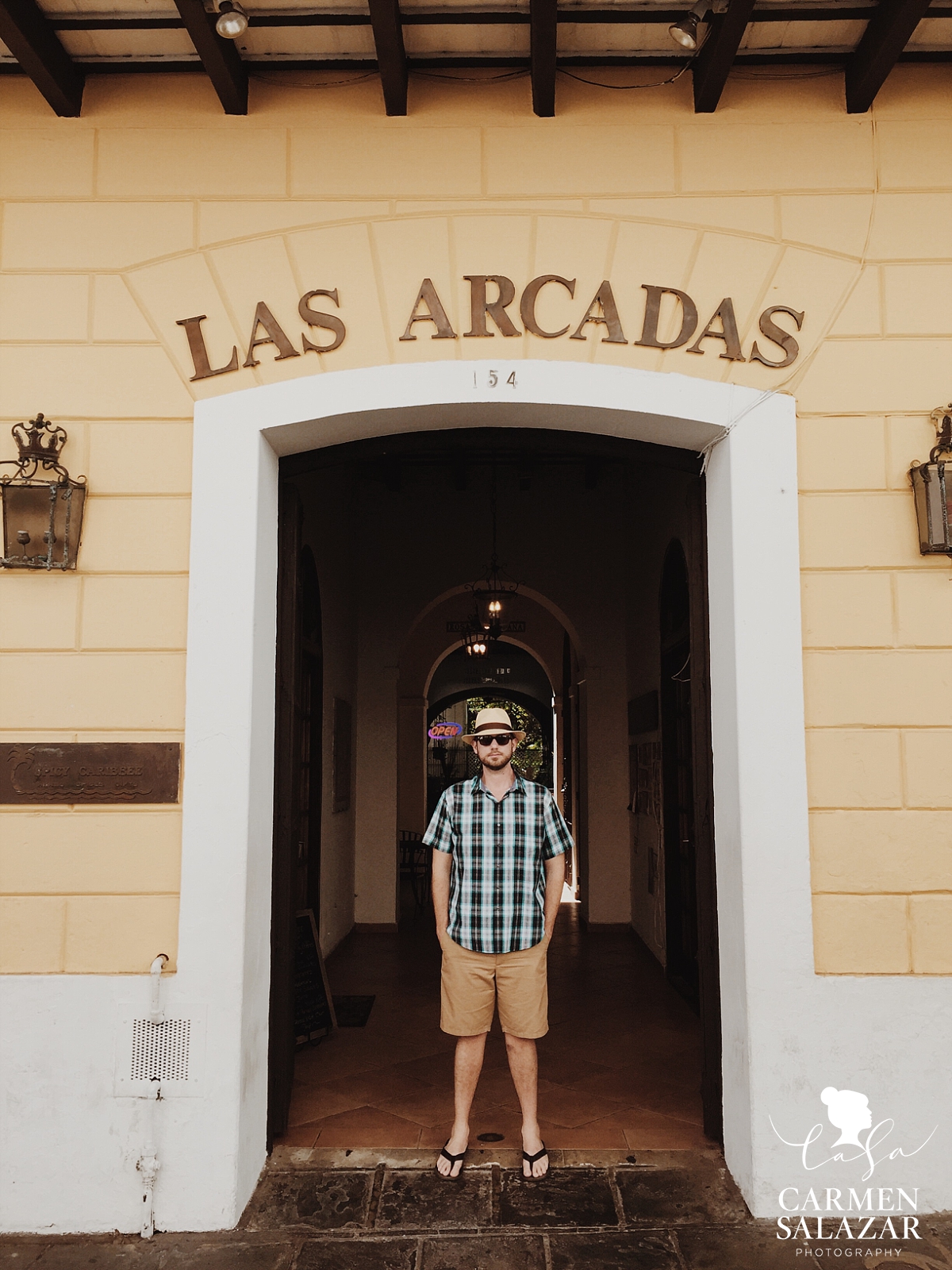 Brian didn't escape El Gapon without a Panama hat either.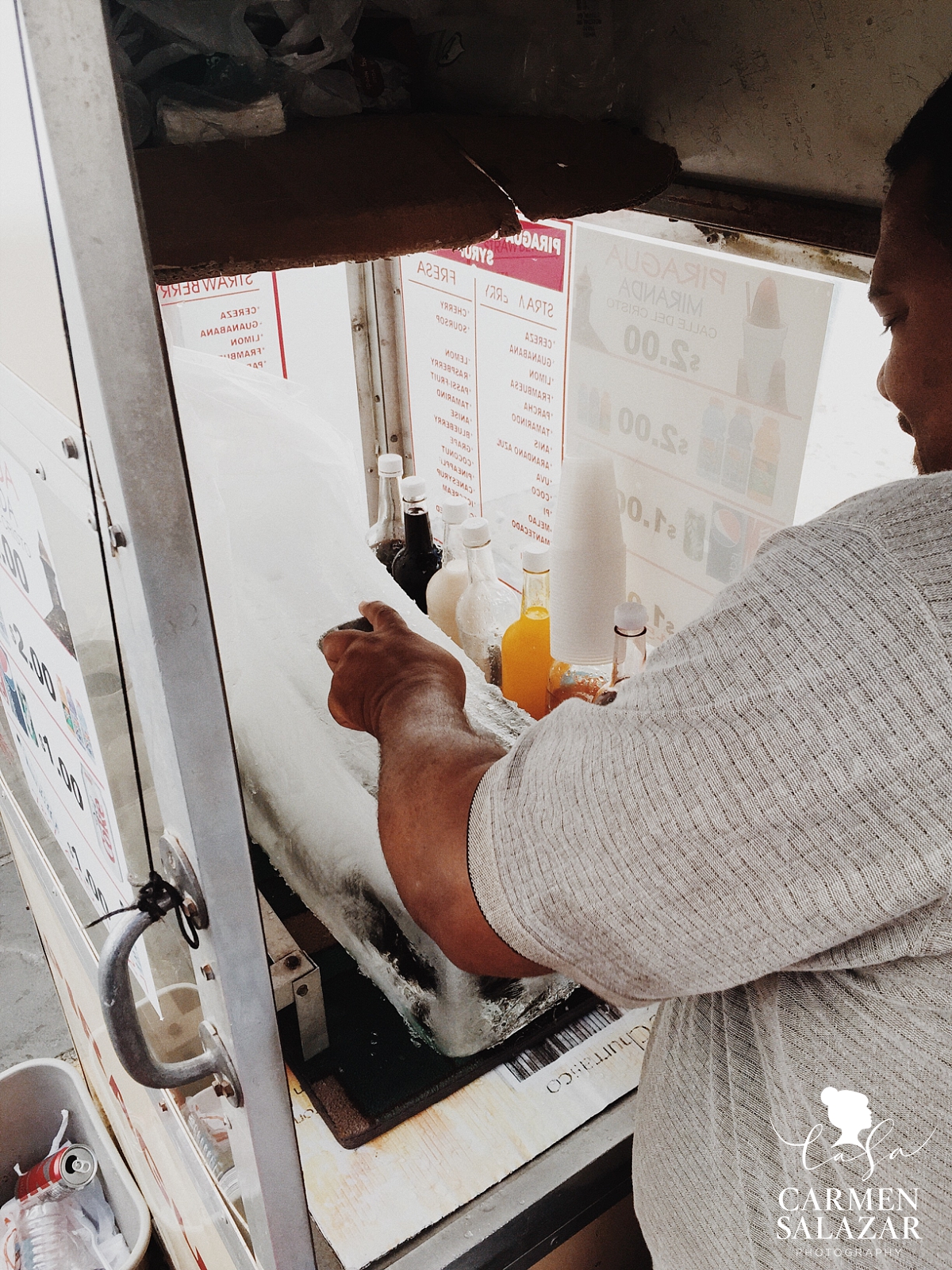 Hand shaved Piraguas…the best thing on a hot Puerto Rican day.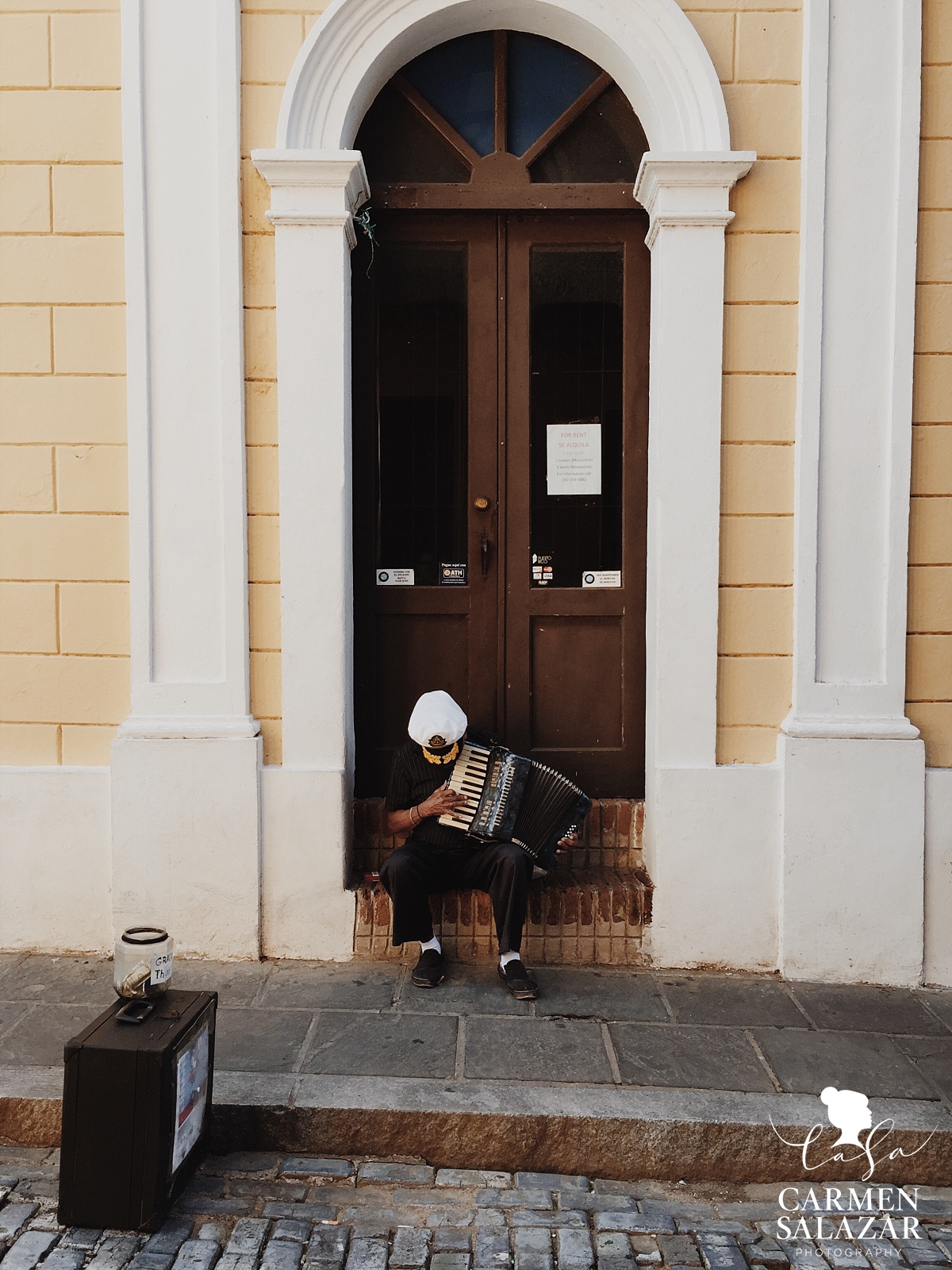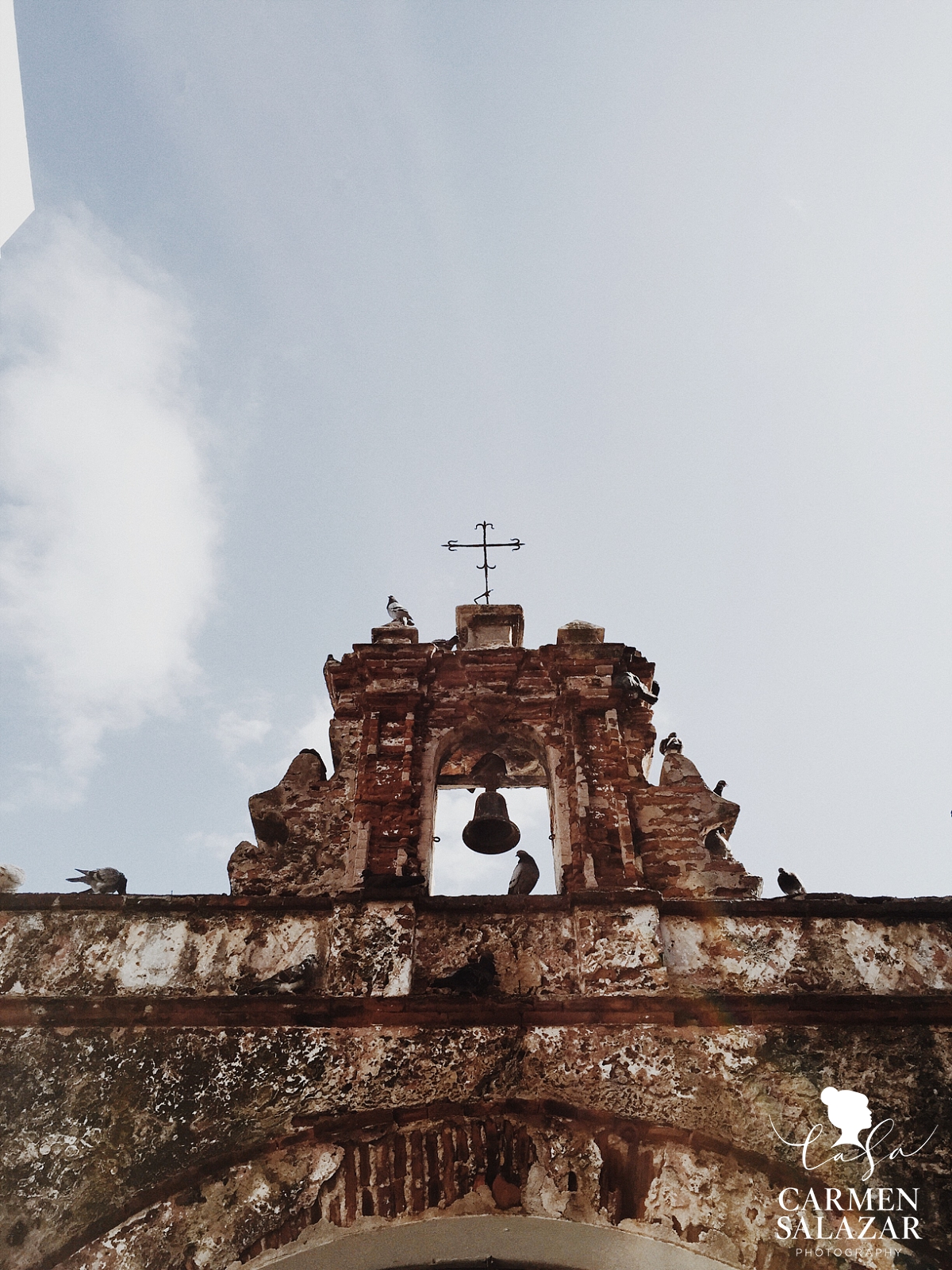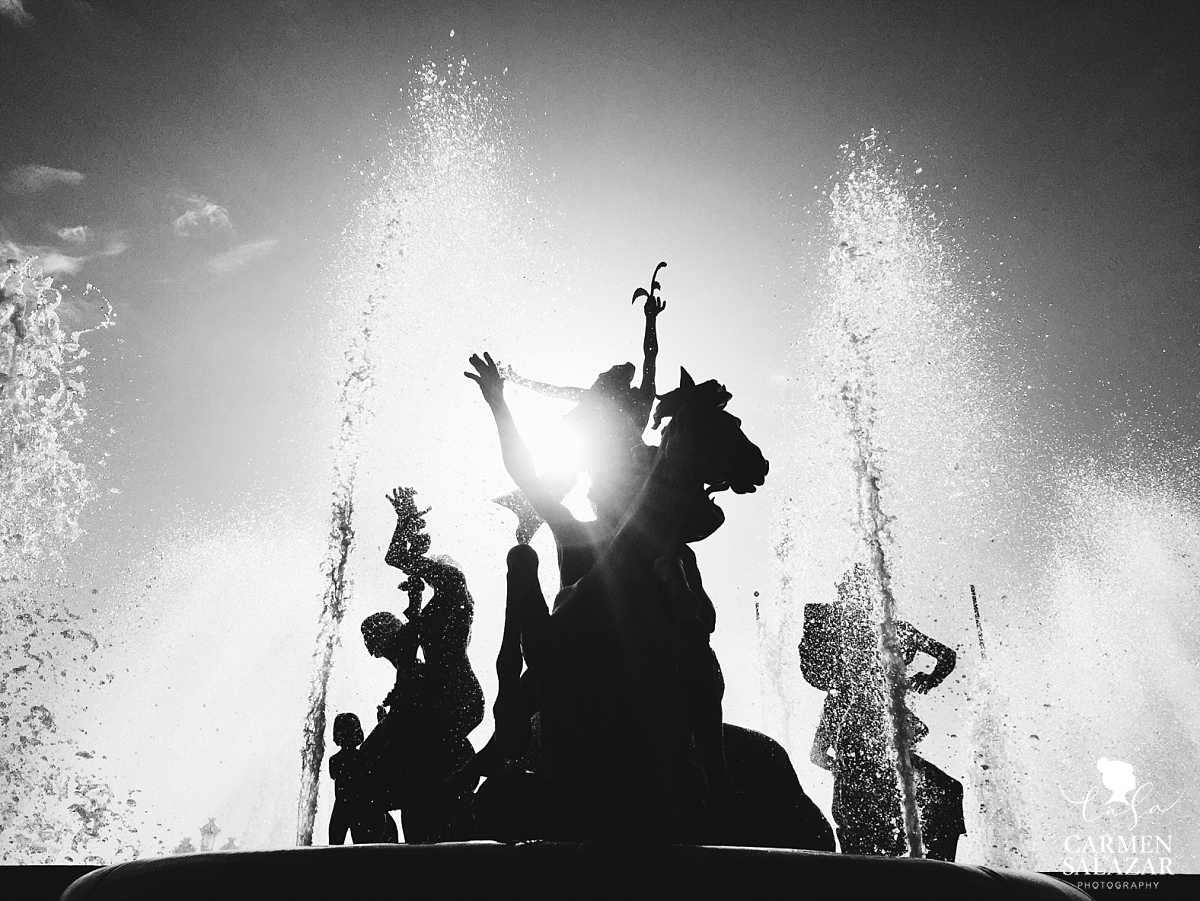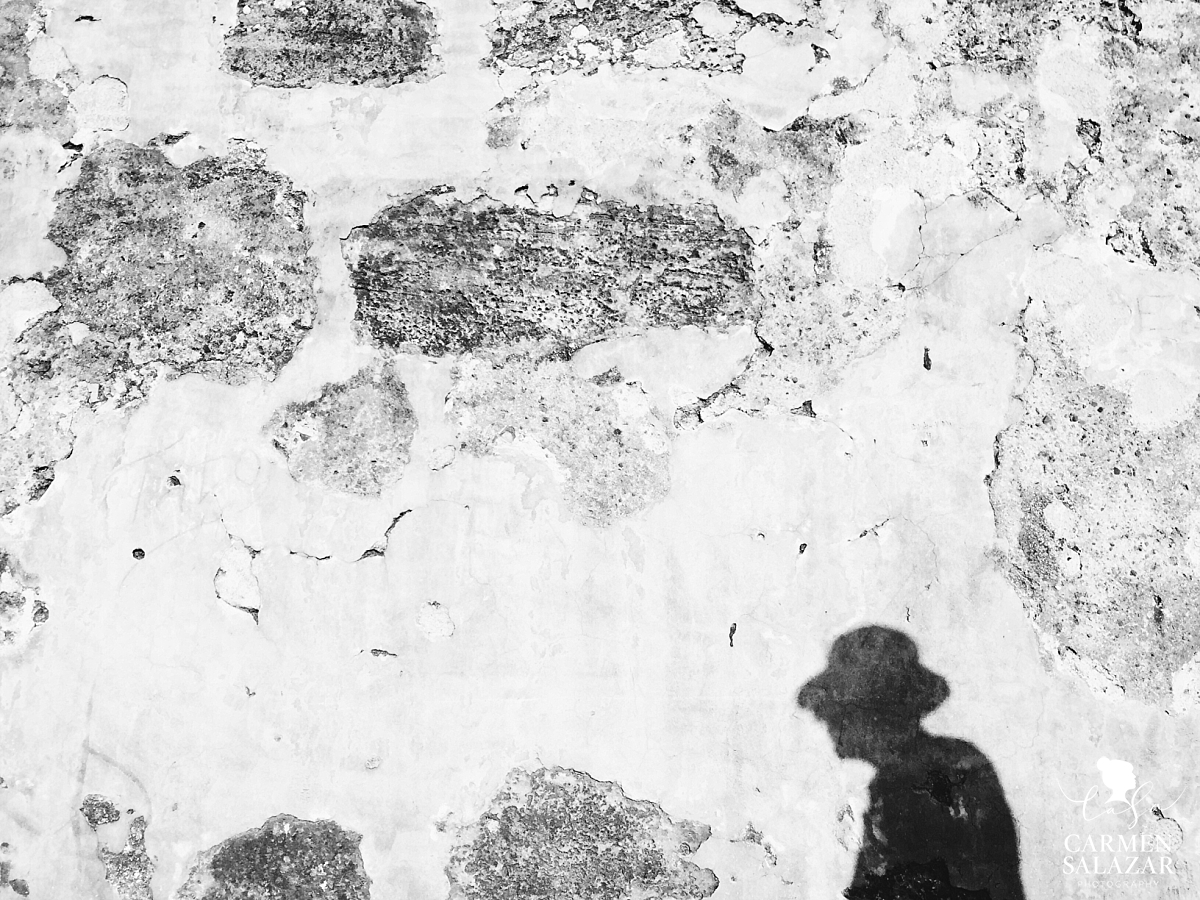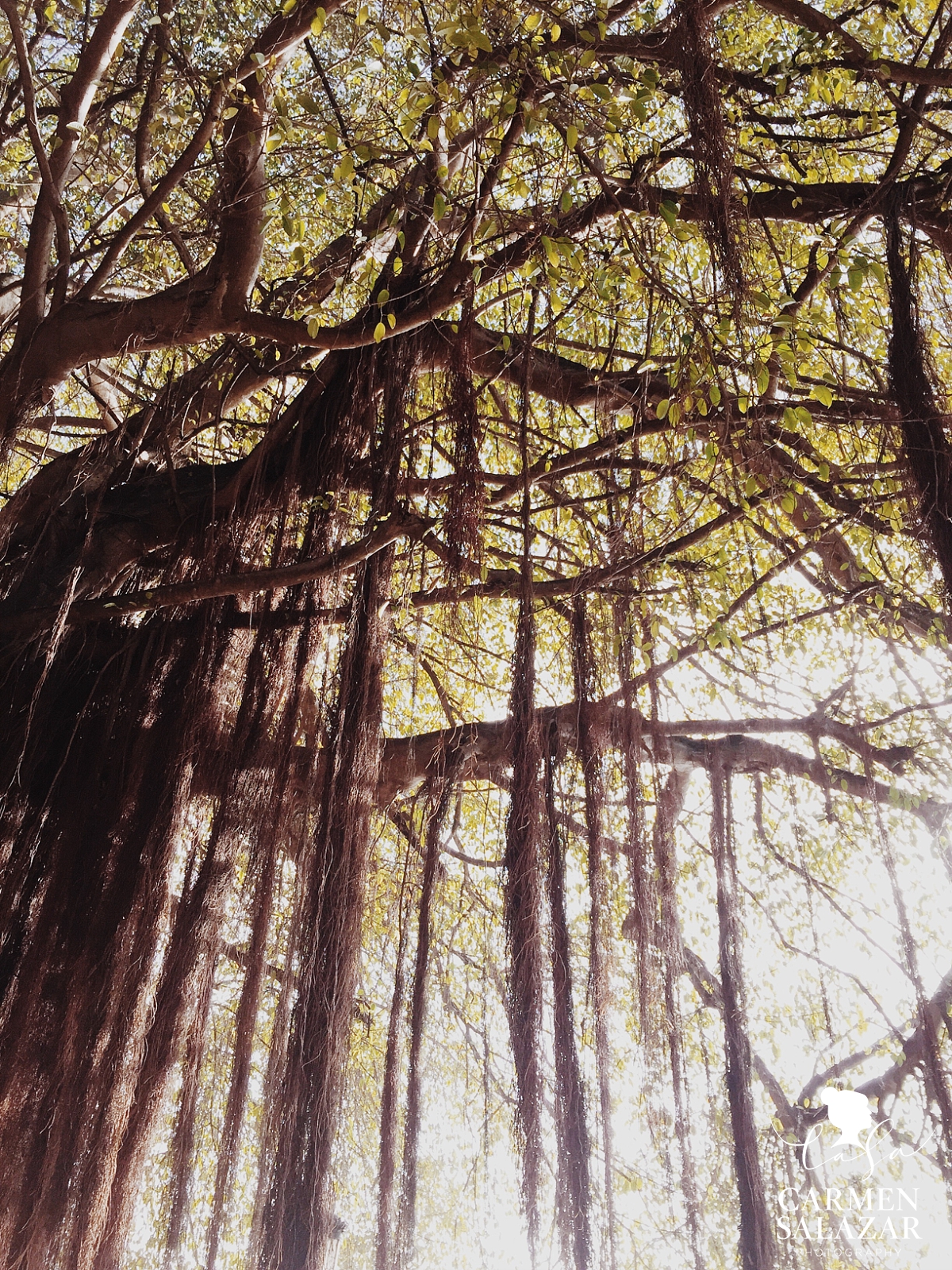 Old San Juan definitely has a magical quality to it. This country left me wanting more and I know this won't be the last visit by the Burkes.
PS – All of these images were shot by my iPhone…not the best quality but it allowed me to be more present and not worry about my fancy camera.
PSS – If you want to receive our #WanderlustWednesday newsletter straight to your inbox sign up HERE! We send out a monthly email featuring one of my favorite images layered with a beautiful travel inspired quote for you to use as artwork in your life. Print it, computer wallpaper it, mobile phone screen lock it, whatever your heart's desire!  And I swear I won't spam you…it's only little ol' me and Kai in the office… and we seriously don't have time for that.
PSSS – If you want to see more travel adventures check out our #WanderlustWednesday post on our travels to Zion National Park and New Orleans adventures!