This summer I had the great pleasure of photographing Chris and Christina's Citizen Hotel engagement session.
So, it was only fitting that we would return to the lavish Sacramento landmark to get these lovebirds prim and prepped for the Big Day!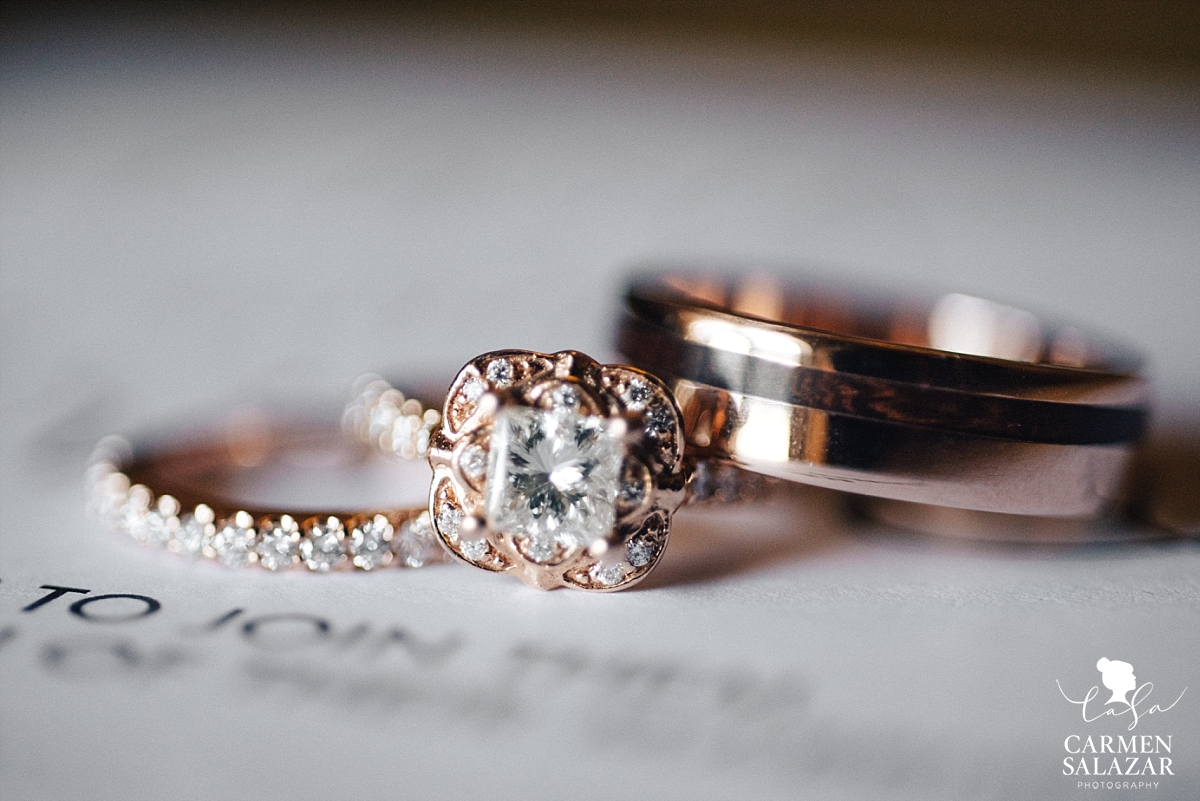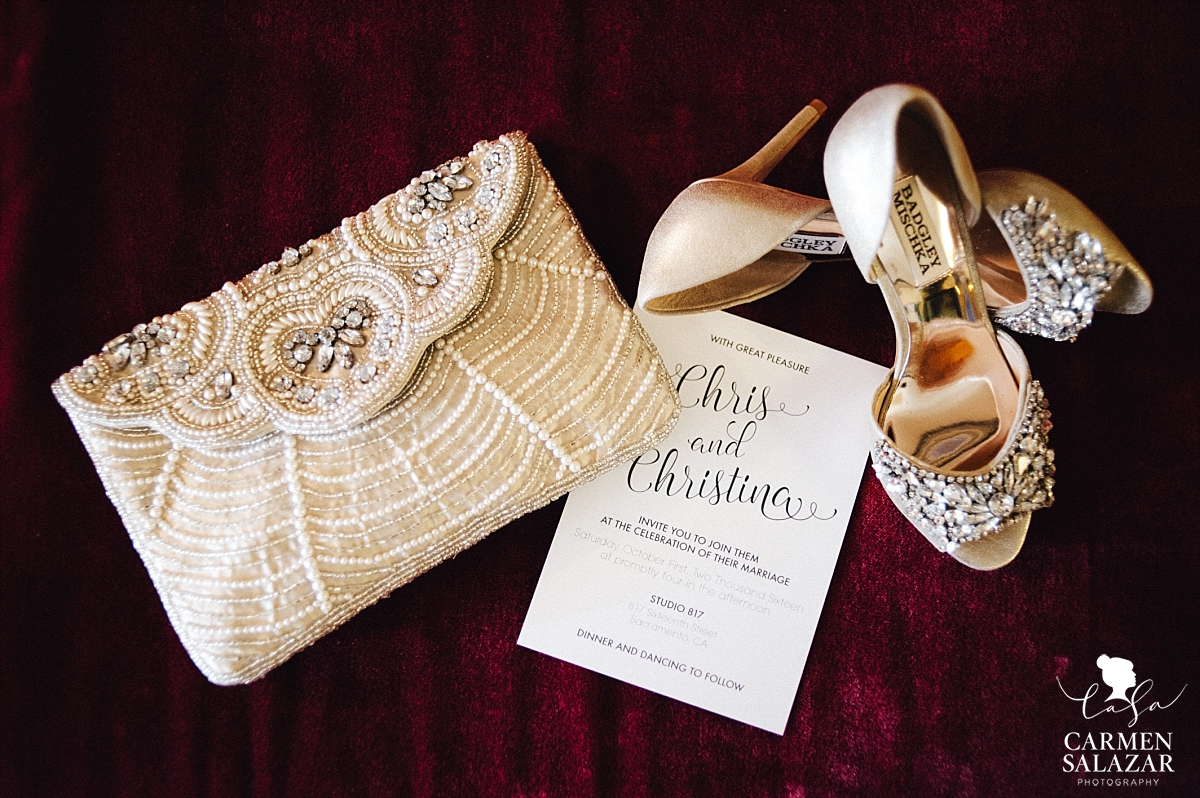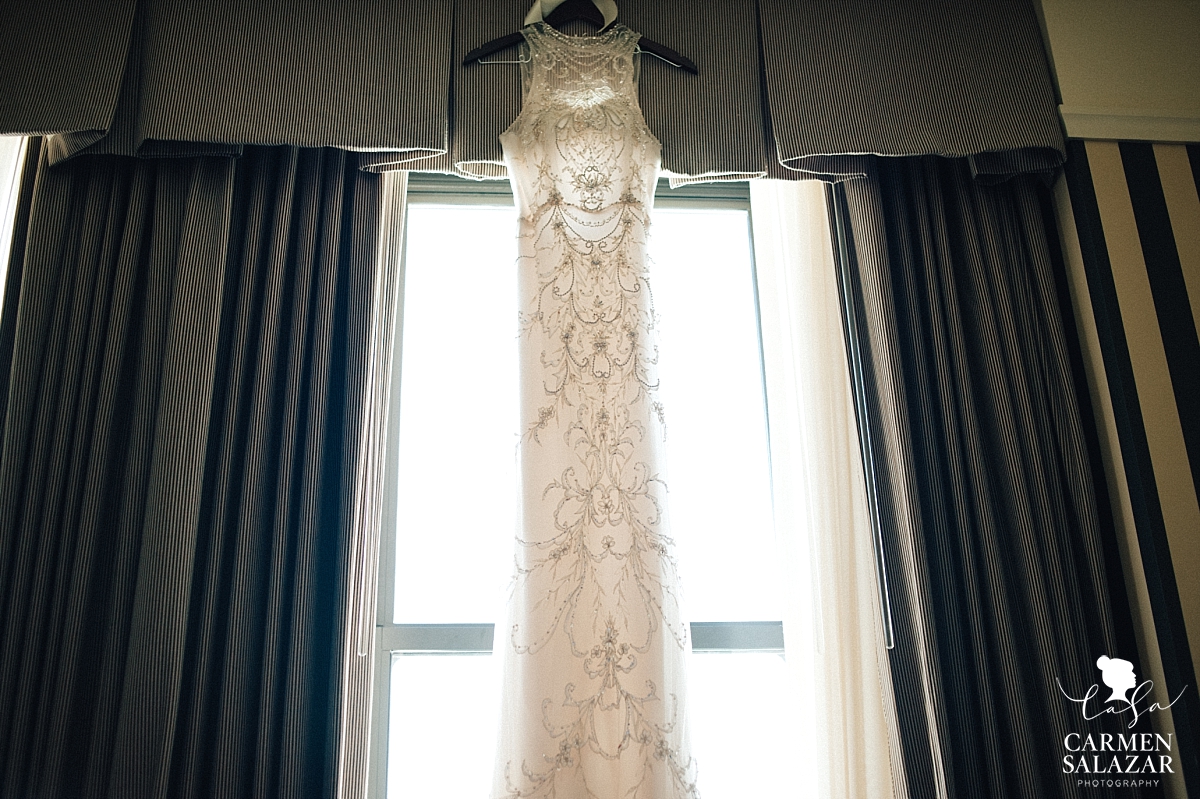 During our engagement session, I got a sense of Chris and Christina's vintage chic style. My jaw dropped at our bride's glamorous gown from Miosa, and little did I know Chris would also be bringing some groom fashion realness as well!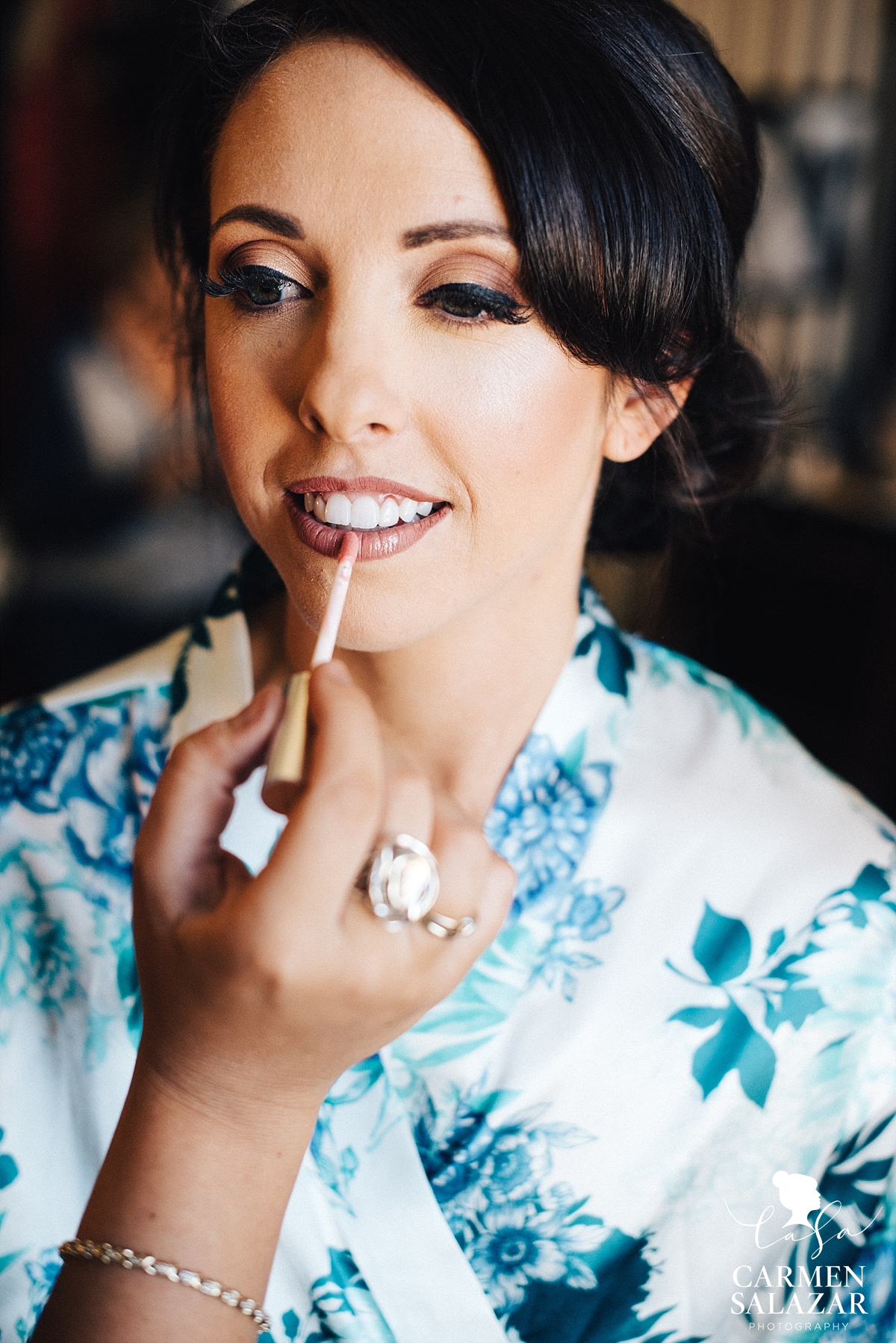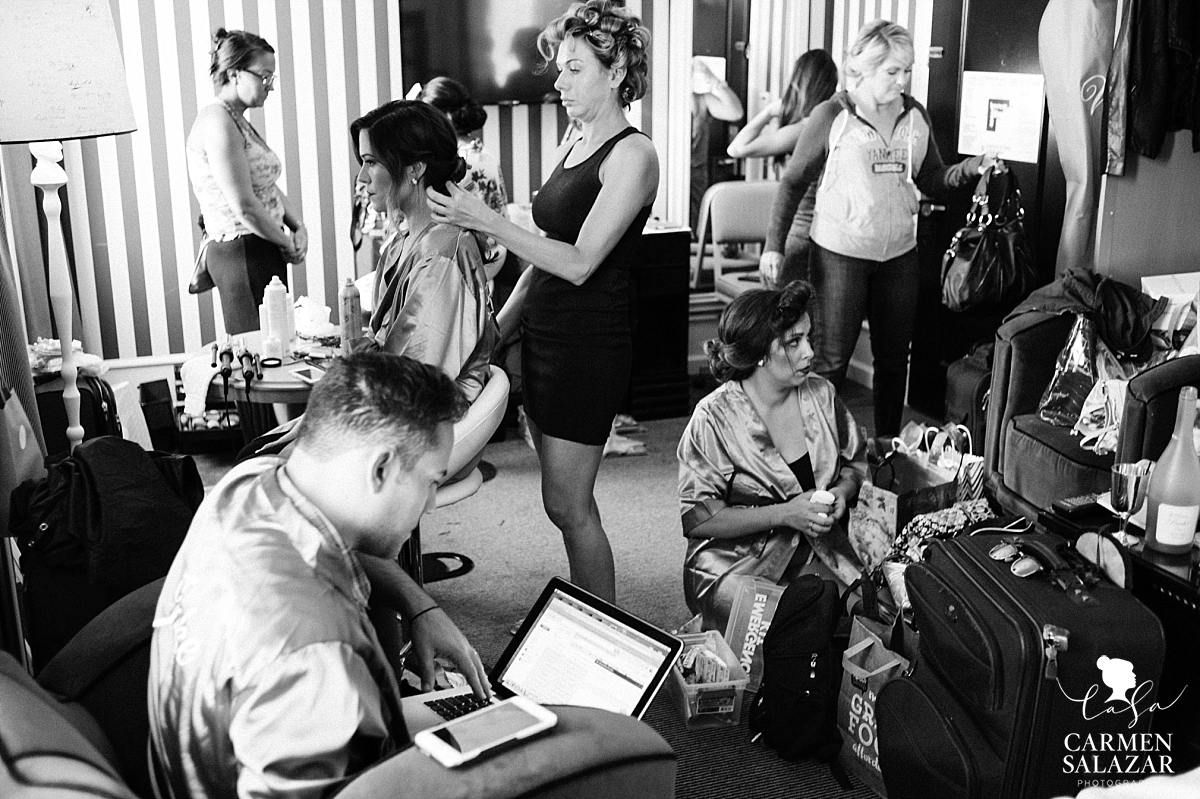 Christina's fabulous posse of makeup and hair artists and professional dancers were ready to make her day a dream come true — and looked amazing doing it!  I just love this 'slice of life' behind the scenes shot of what it takes to pull off a stunning bridal look!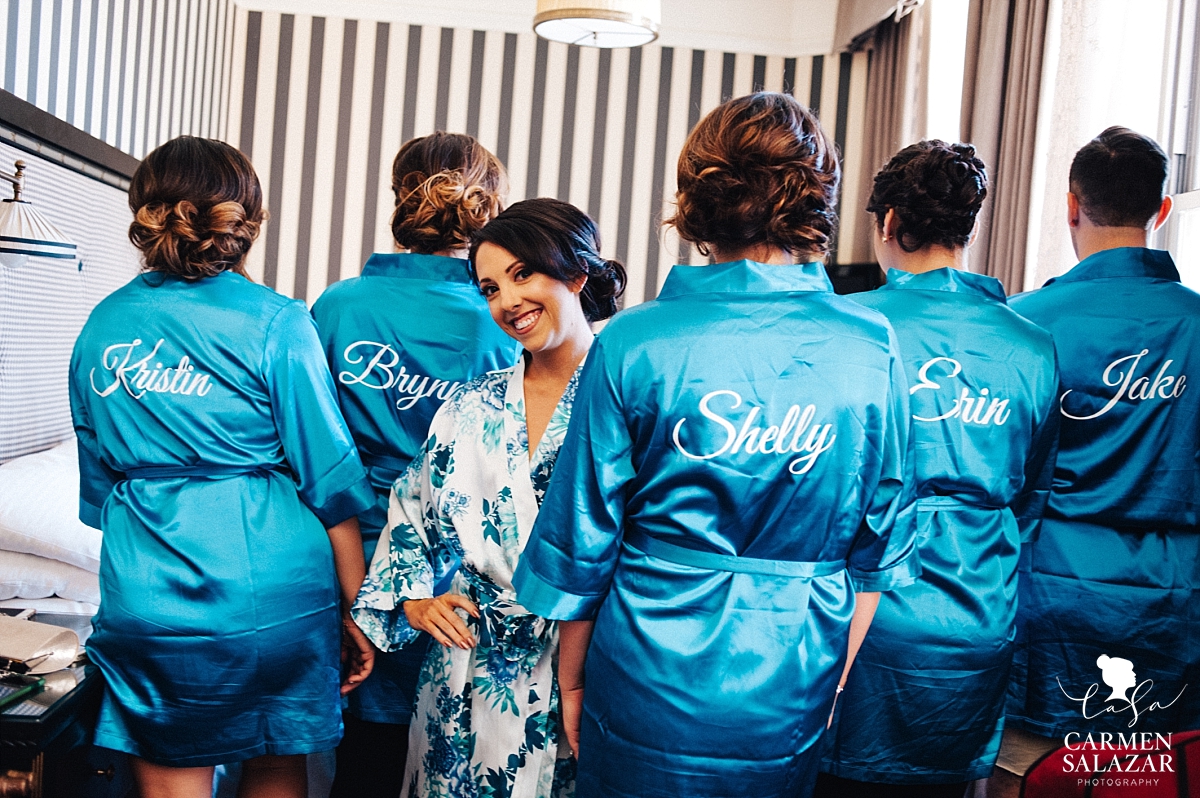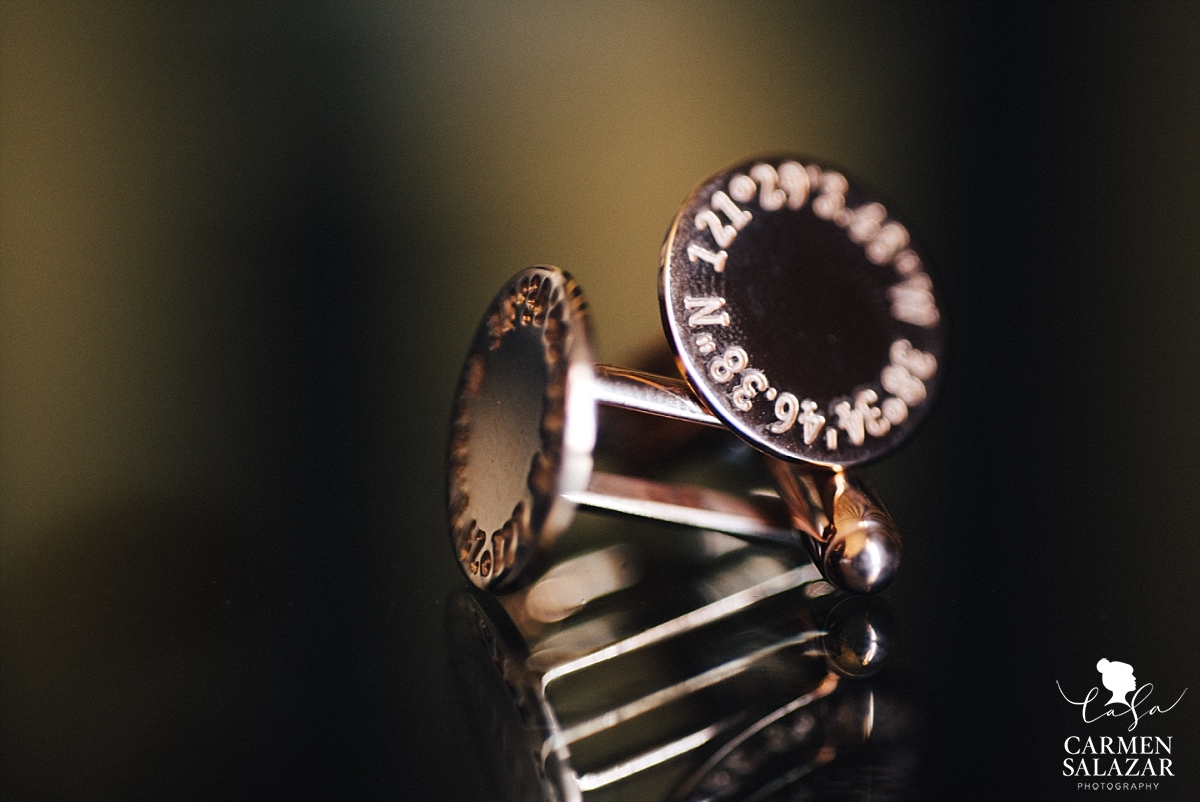 Chris' custom cuff links were simply darling, as a nod to the very location where they would become man and wife. This stylish accessory is a sweet memento that would be perfect to wear on an anniversary or Valentine's date!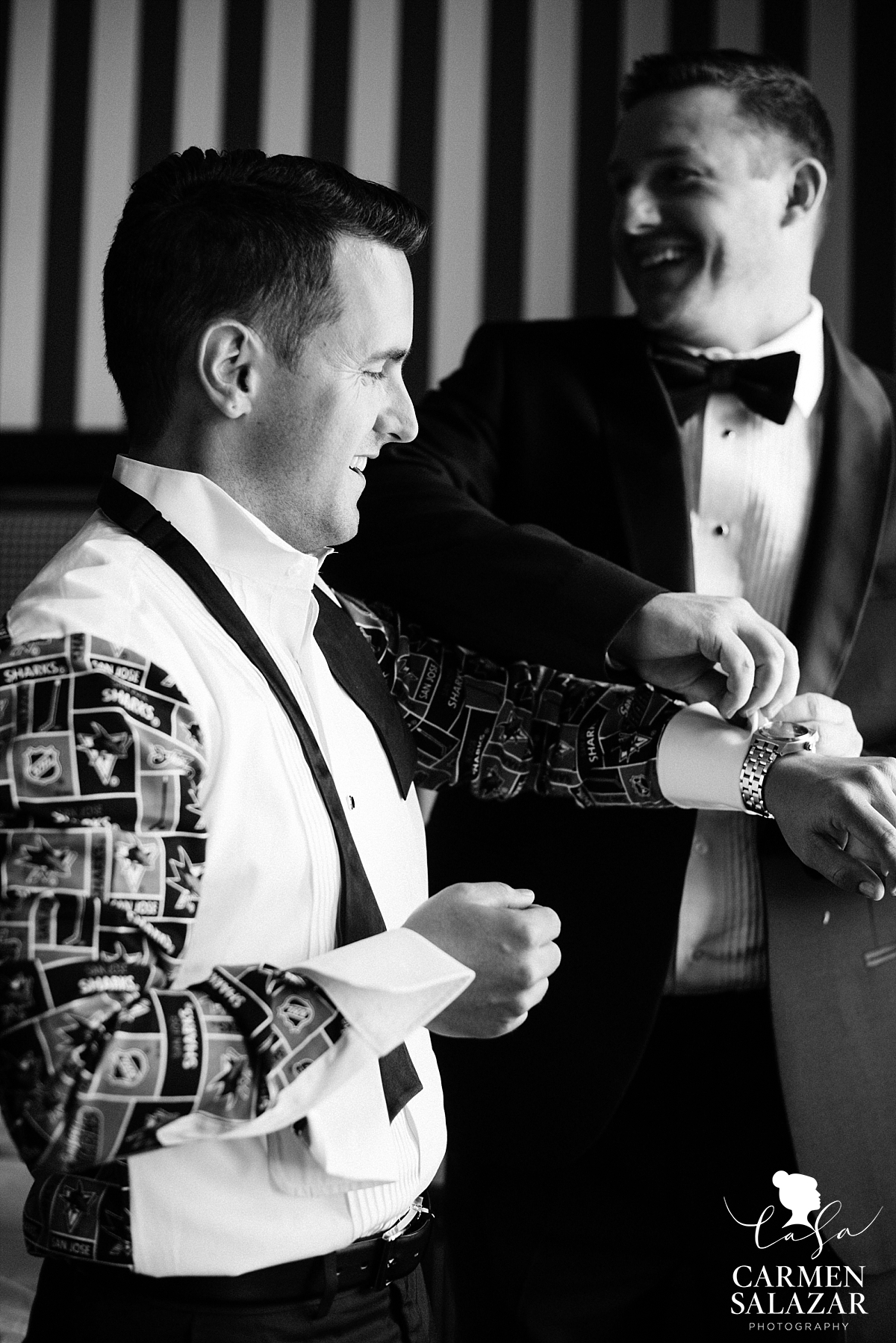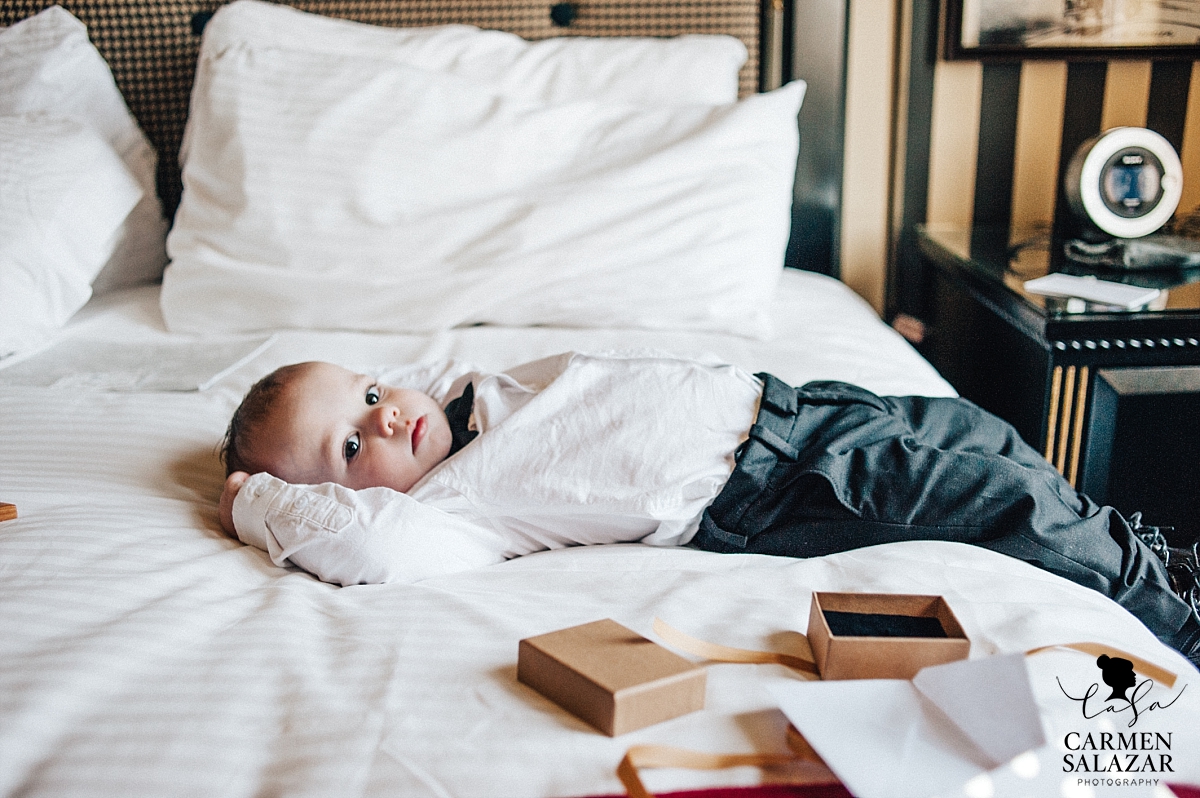 Chris and Christina's son, Ace, kind of stole the show with cuteness for the day. Clearly, when you're barely 2 it's important to get a little relaxation in before the wedding chaos begins.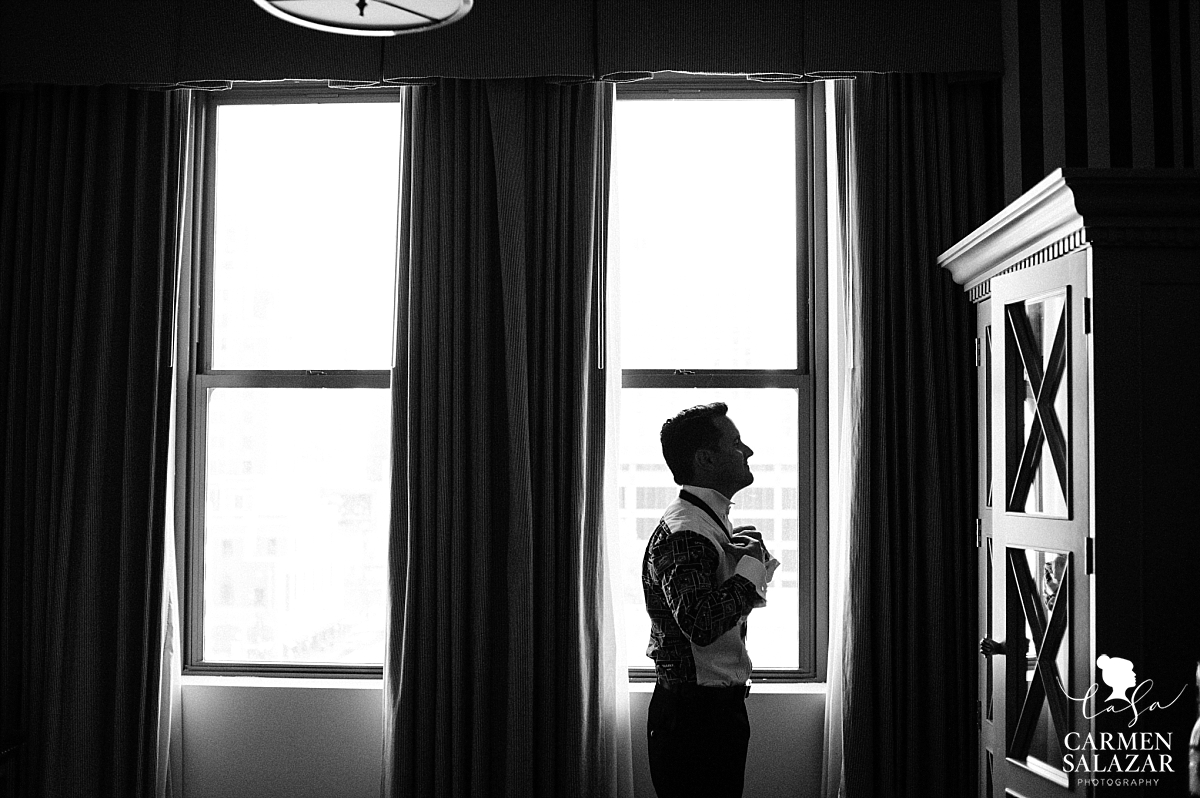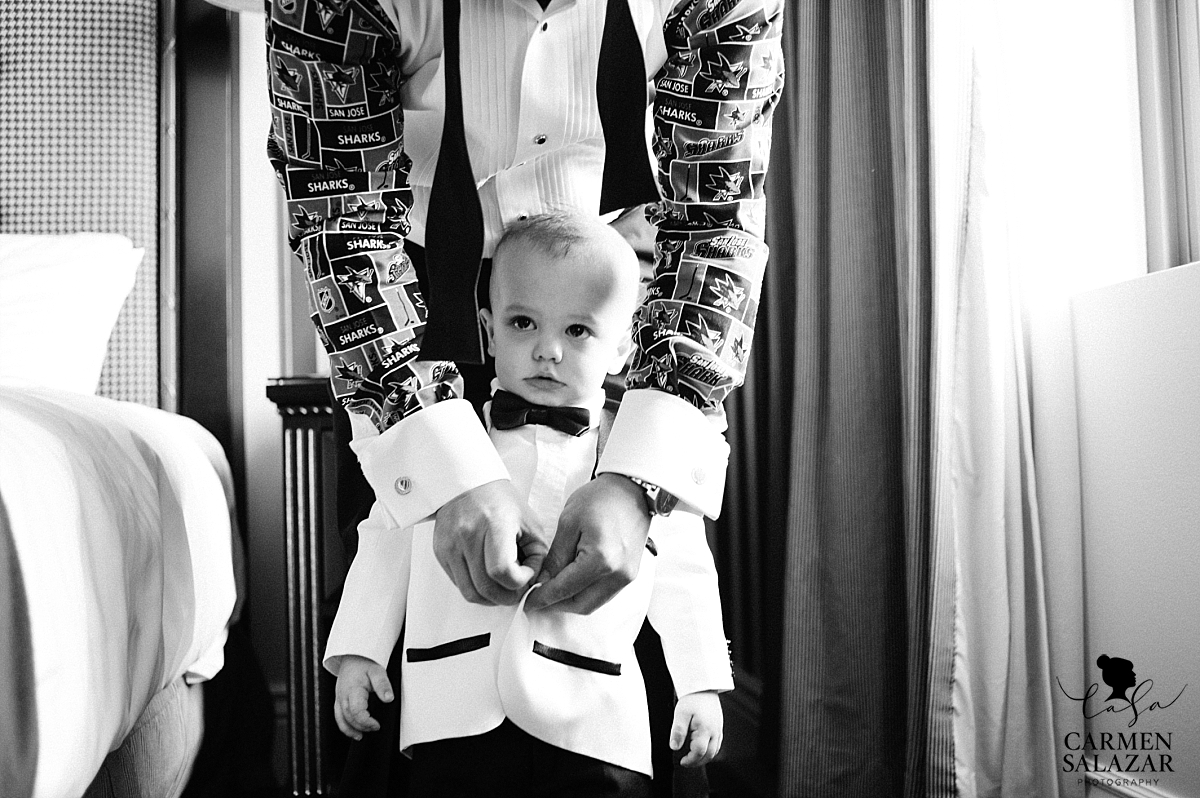 This kid sure knows how to wear a suit! (And that pouty lip was too cute to handle.)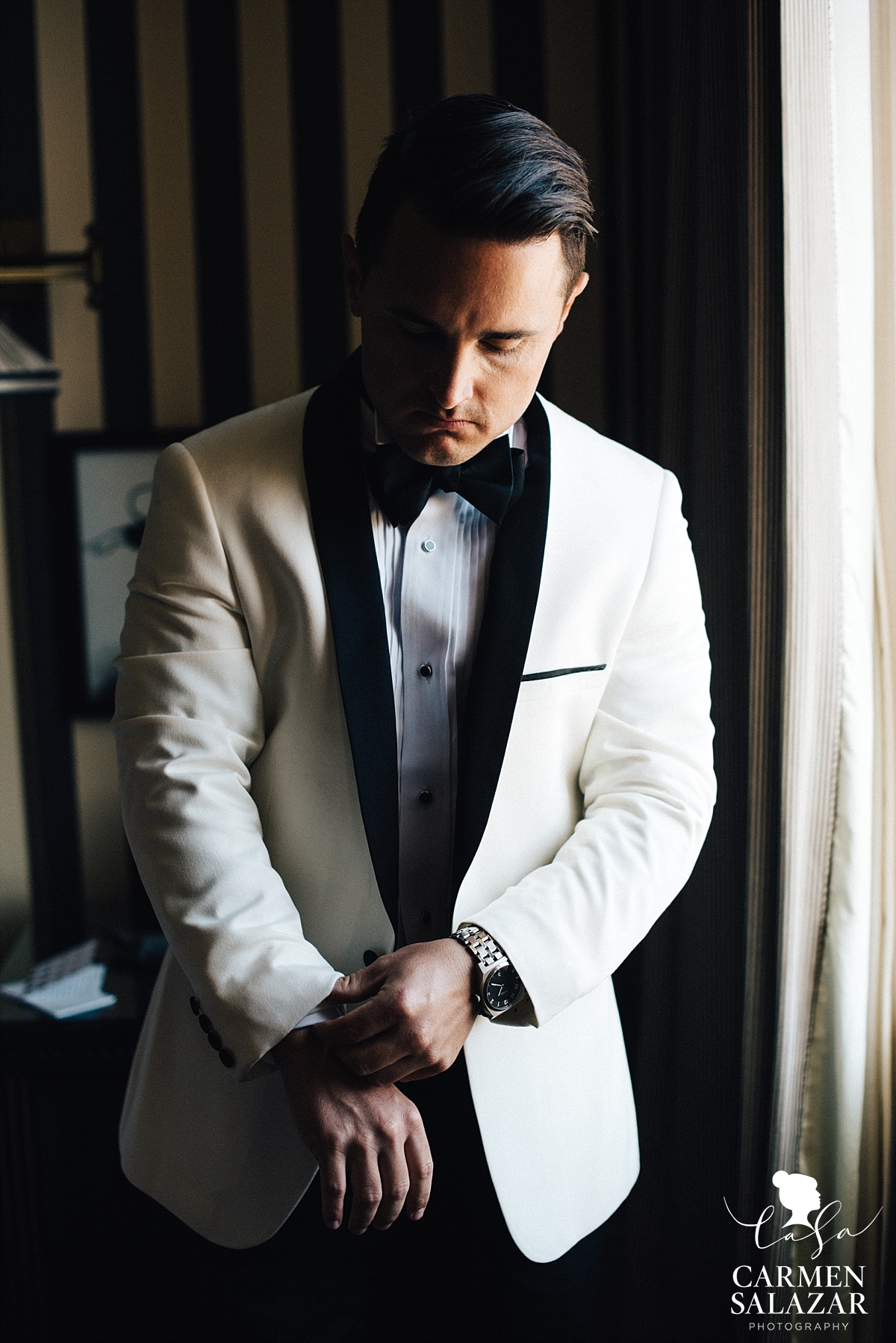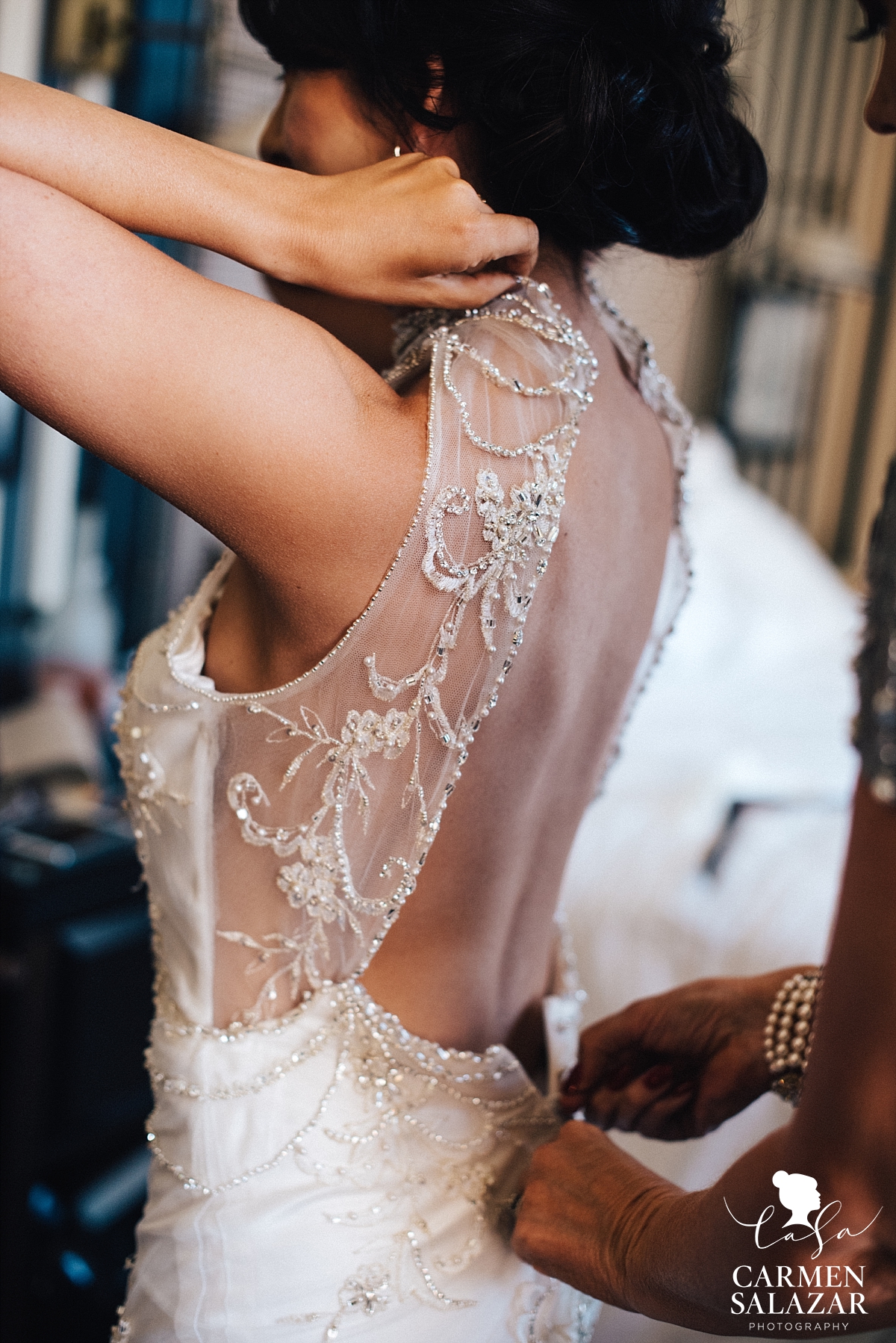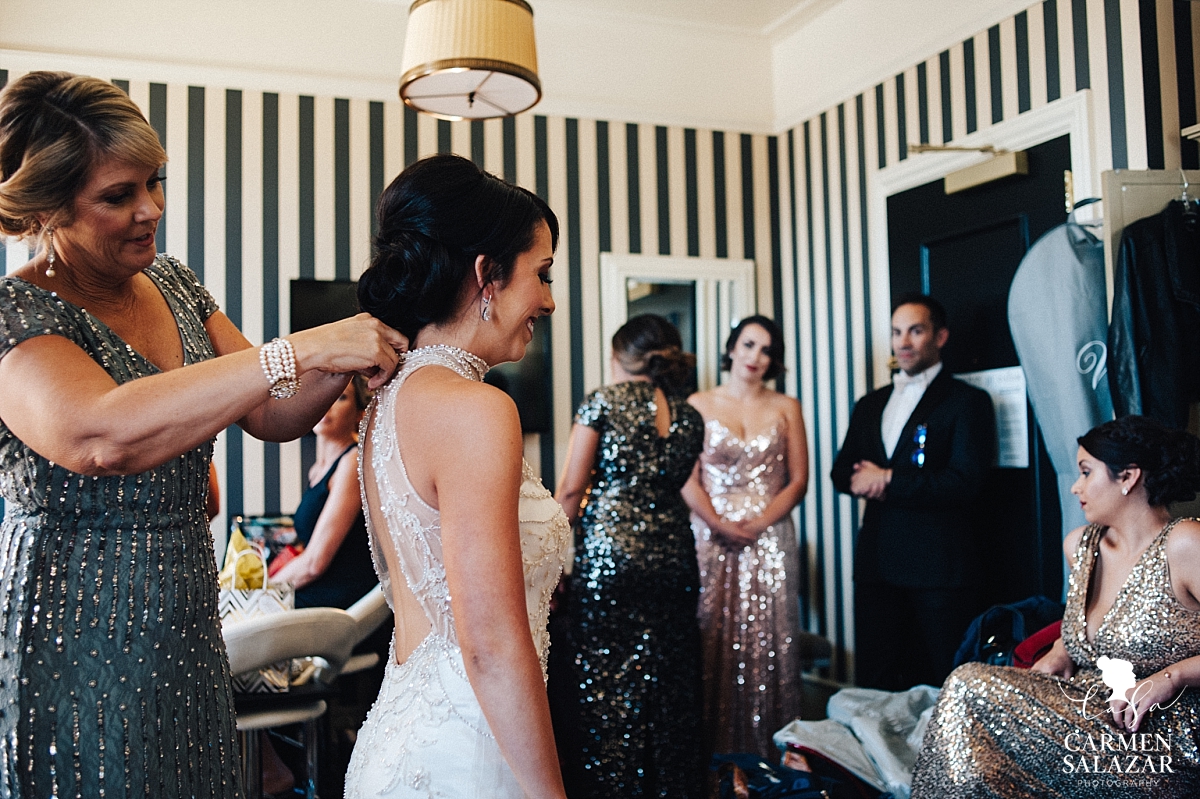 Can you say glamorous?? These glittery bridesmaids and dapper Man of Honor, Mr. Jake, were the ultimate glam squad.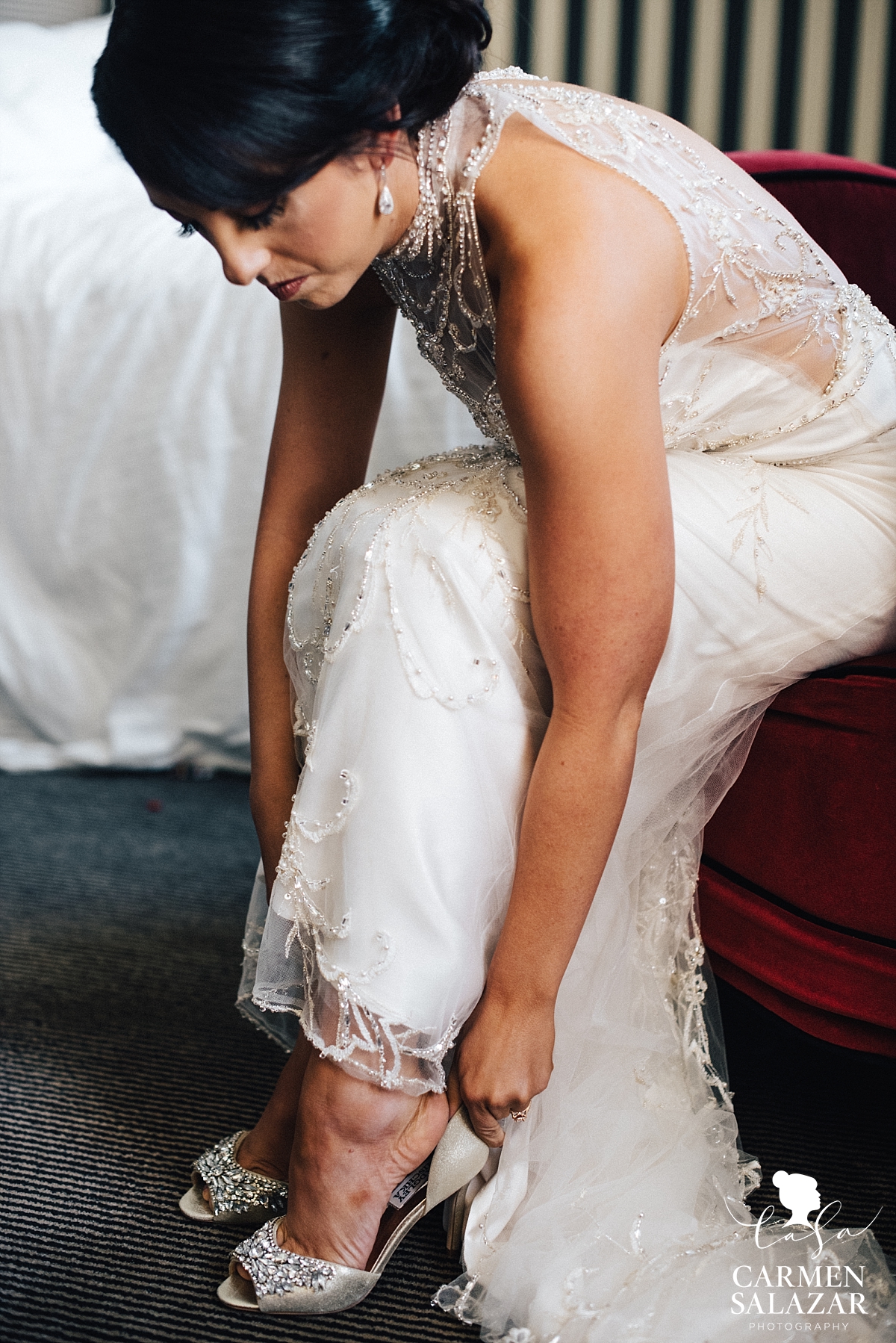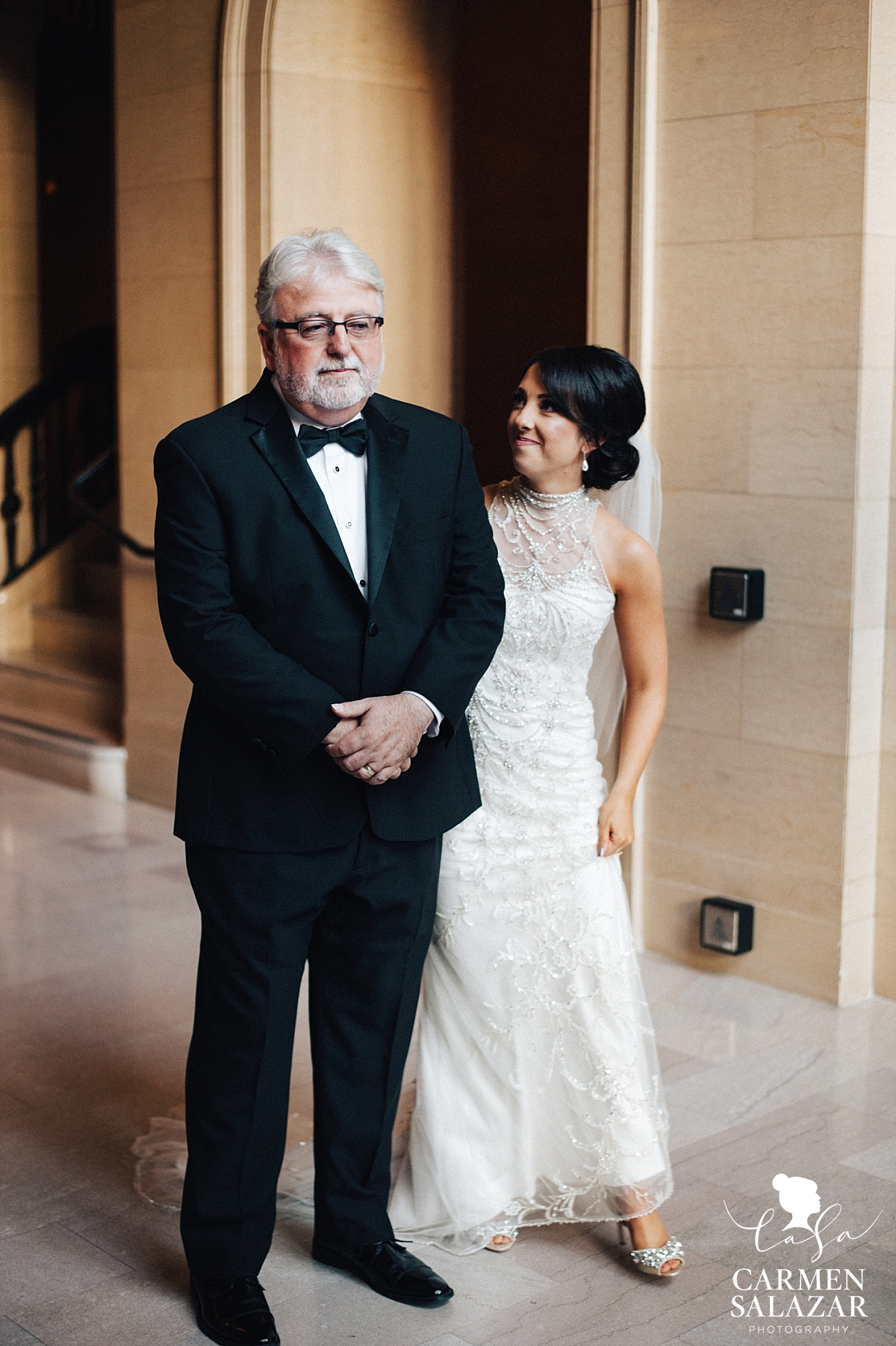 First looks don't just have to be for the bride and groom — Christina surprised her very anxious and excited father, who was blown away by the beautiful bride.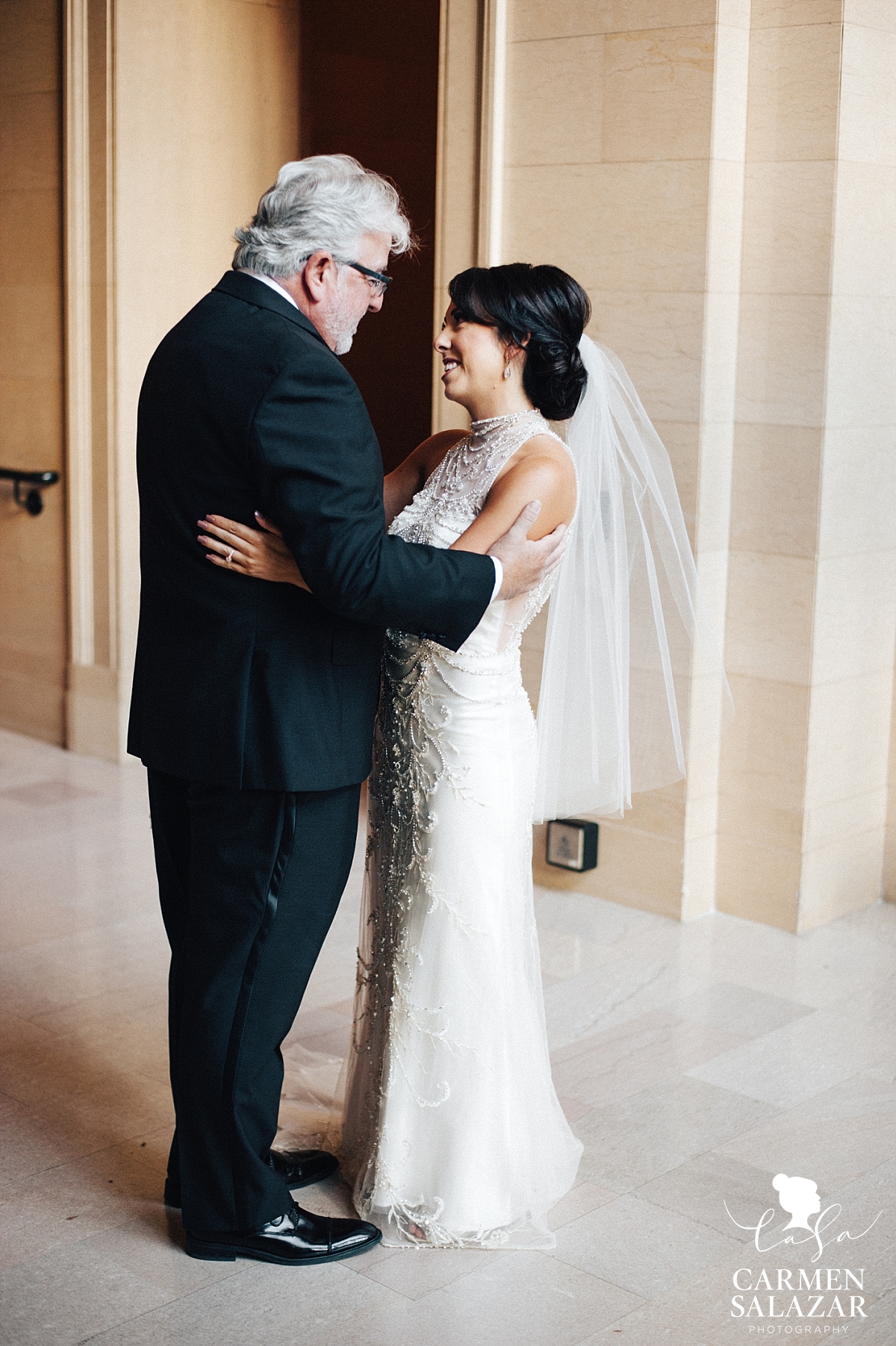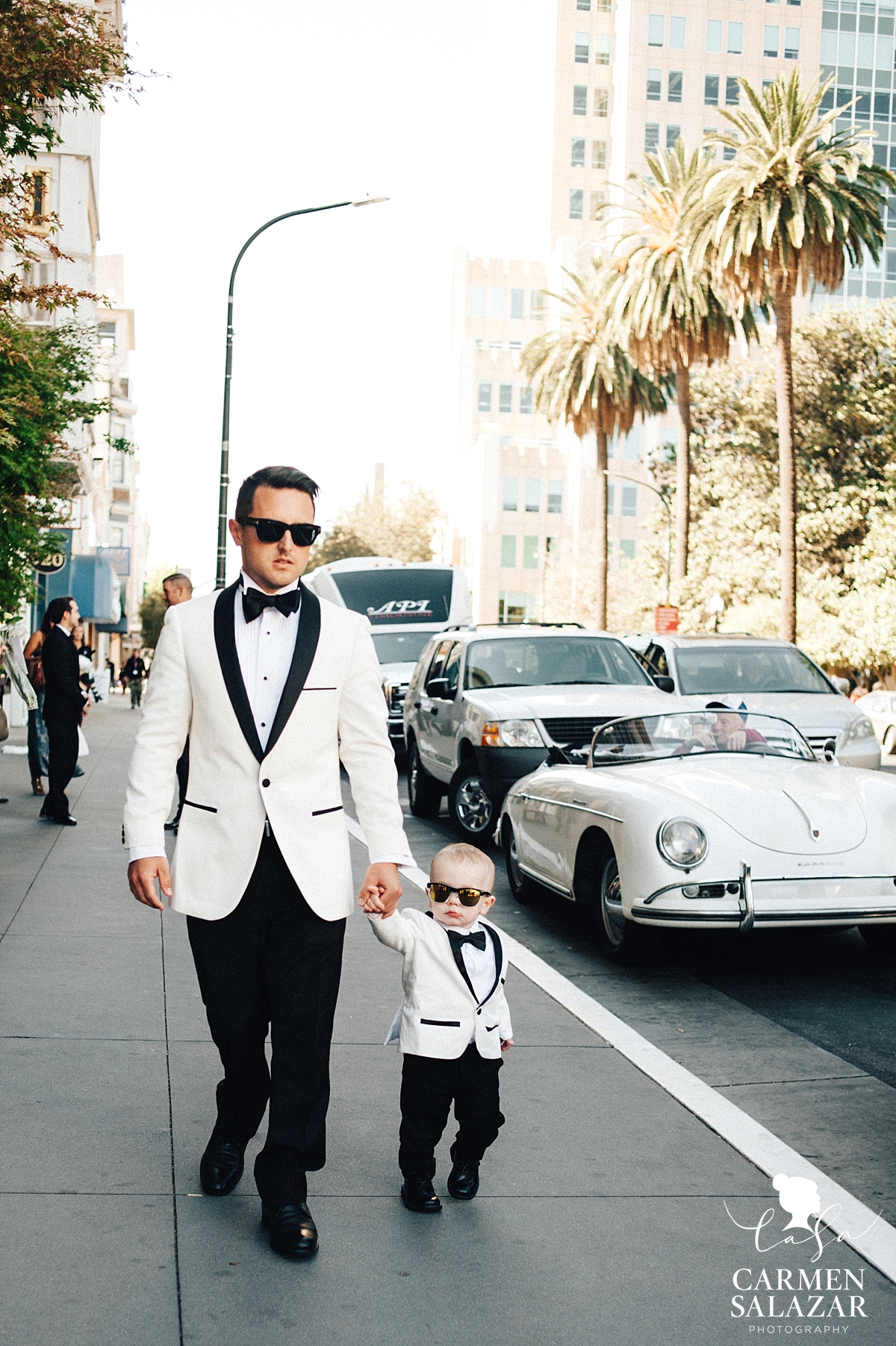 Stop. It. Right. Now. I can't even handle this mini-me cuteness!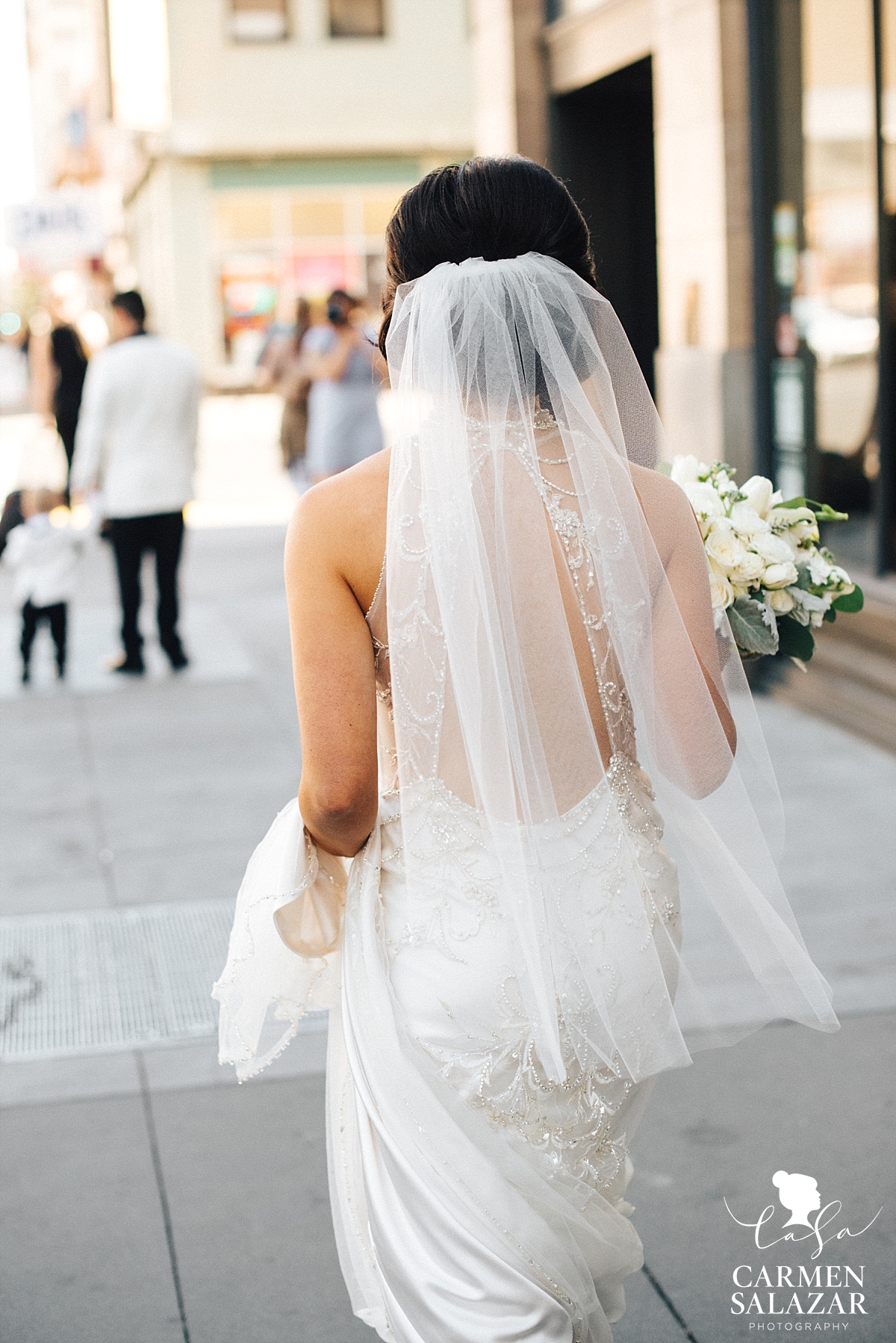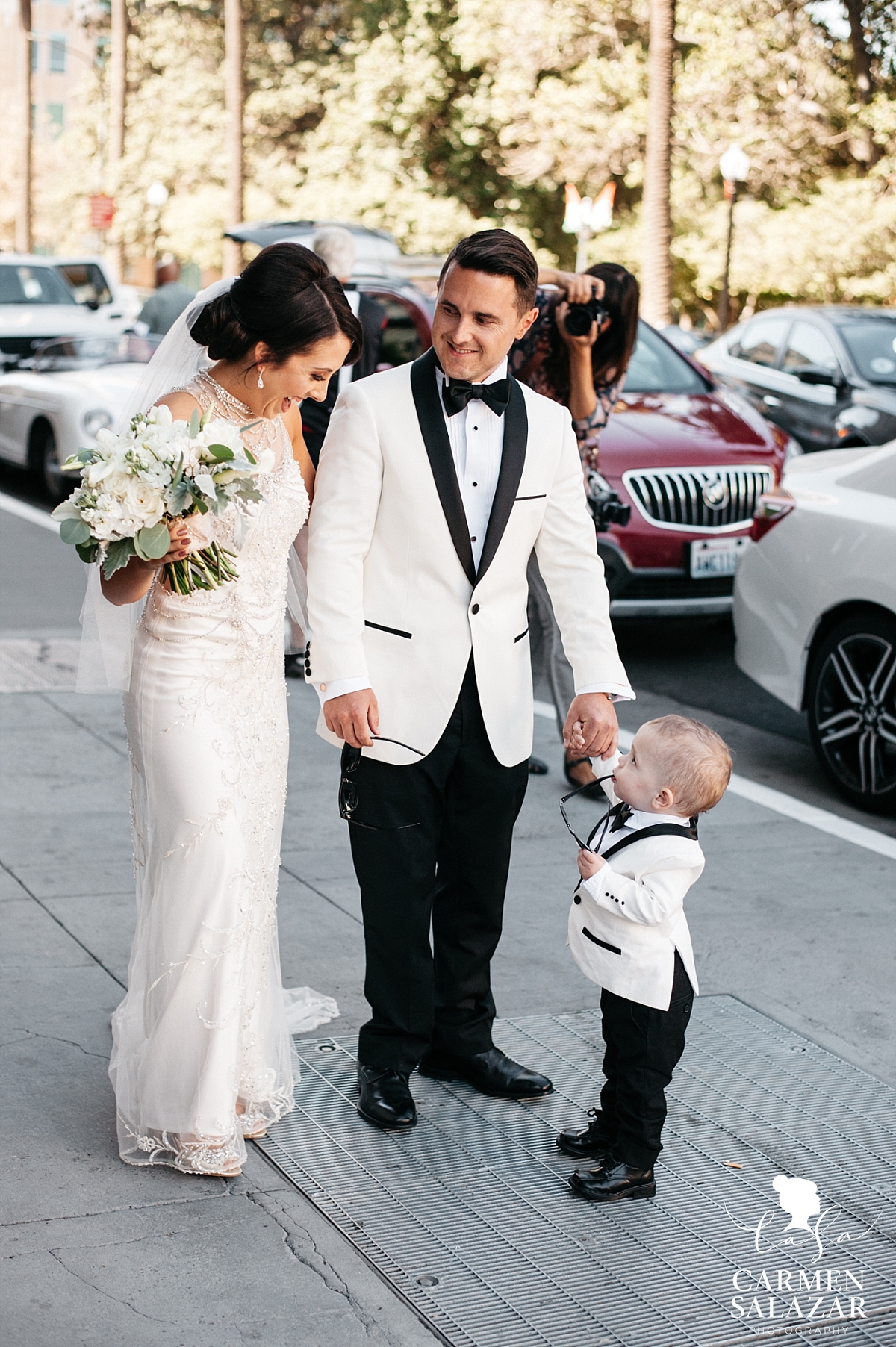 Christina was overjoyed to see her handsome boys!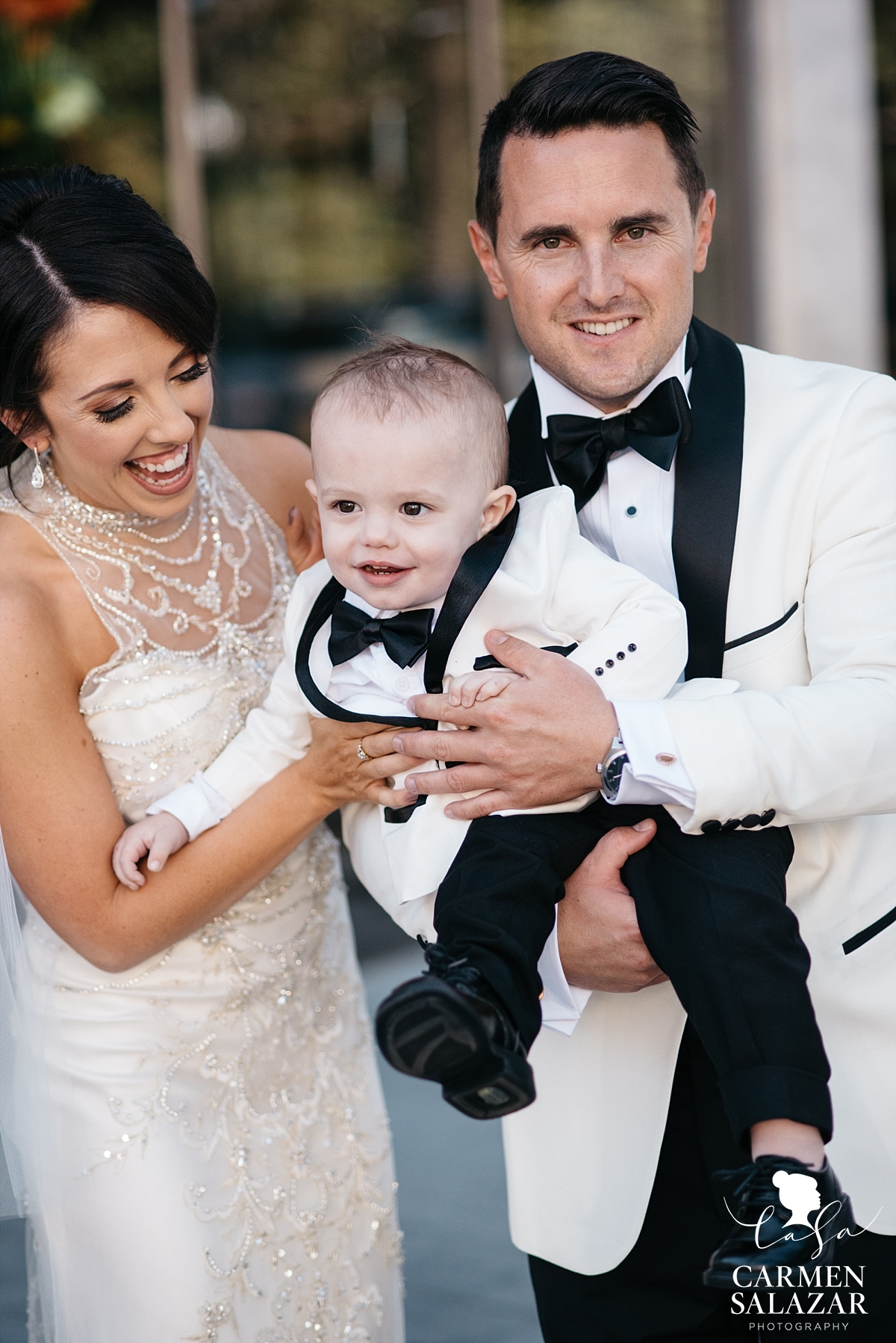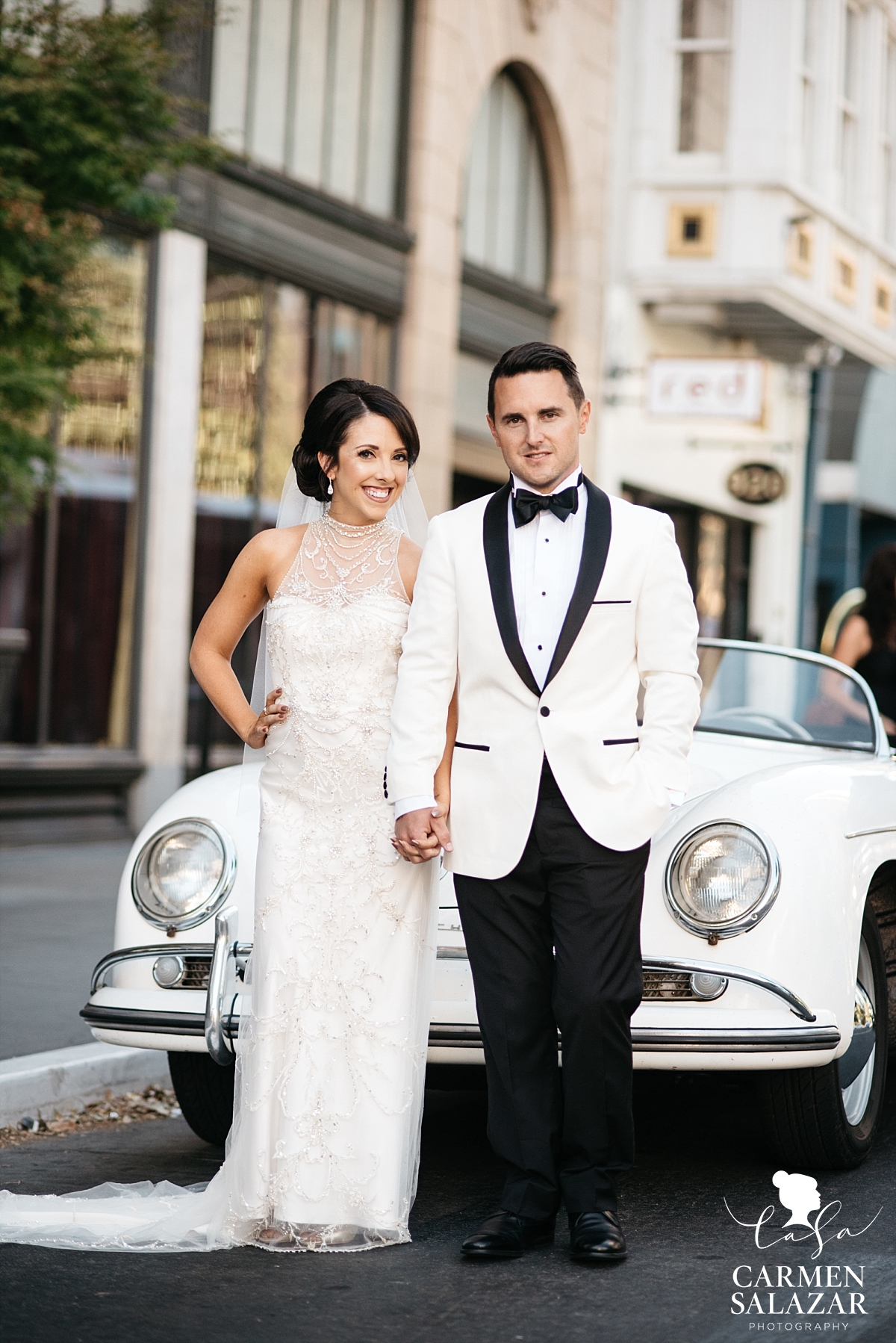 What could make these sweethearts even more classic — perhaps a Bond-worthy vintage Porsche!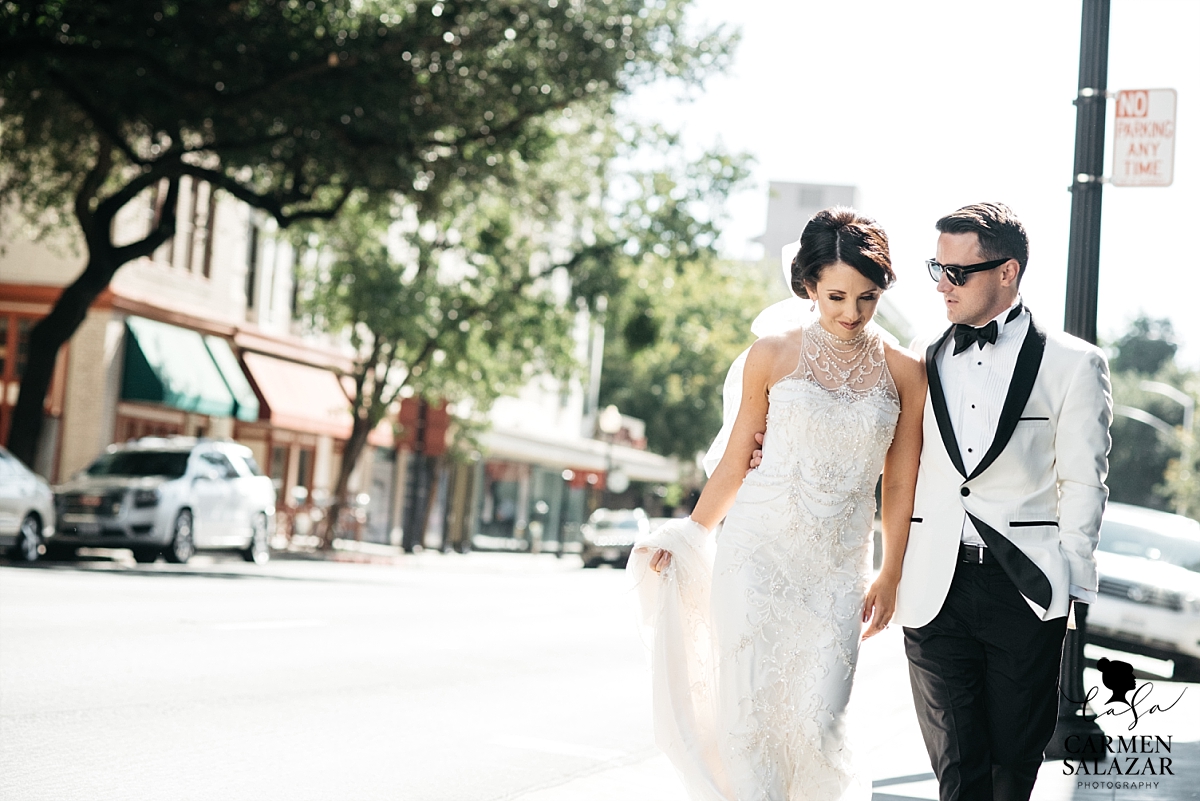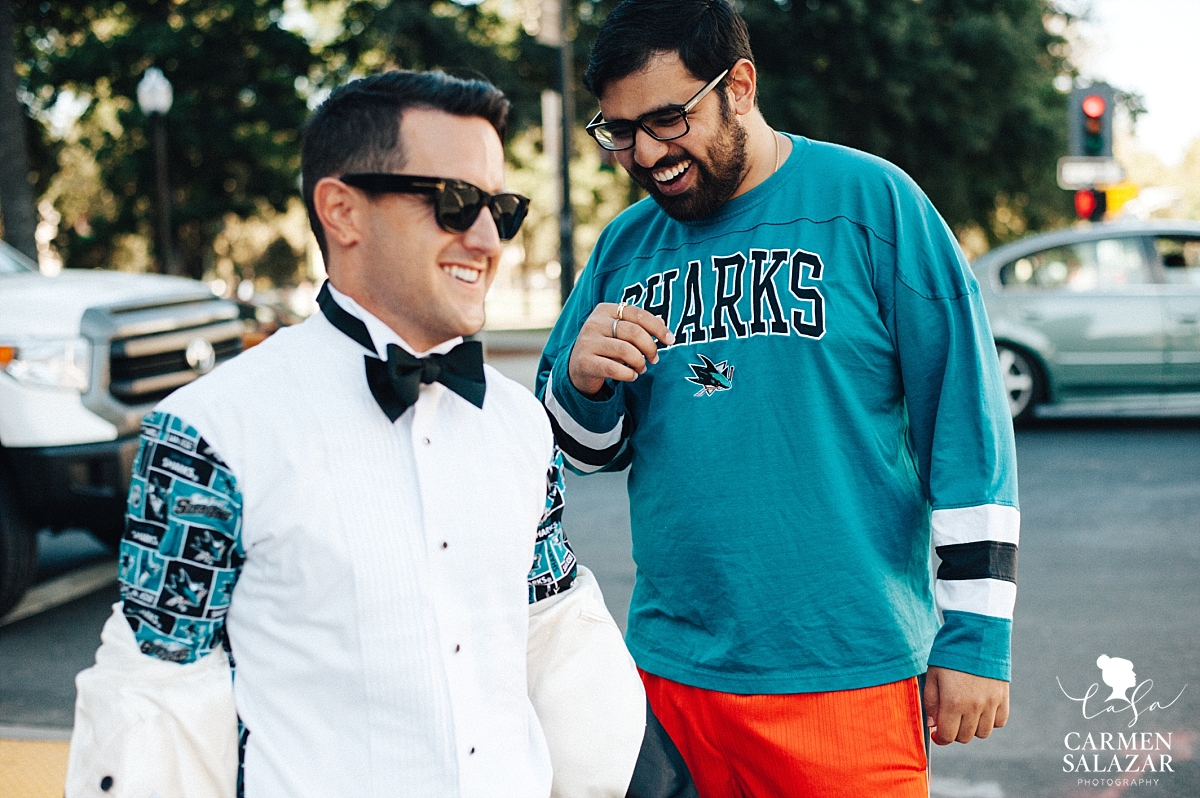 This was a perfect moment of being in the right place at the right time! A meeting of two lifelong Sharks fans, showing off their NHL pride.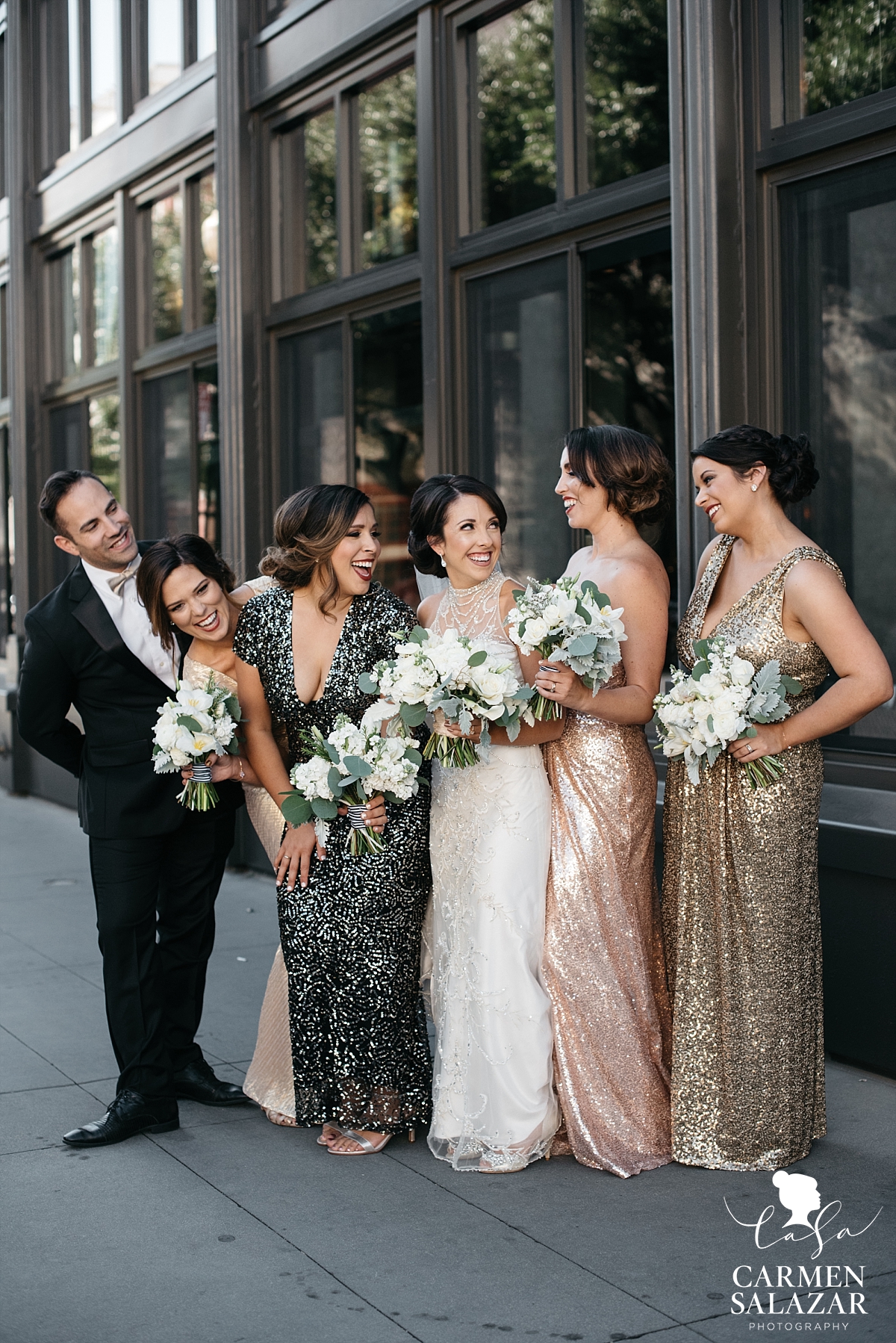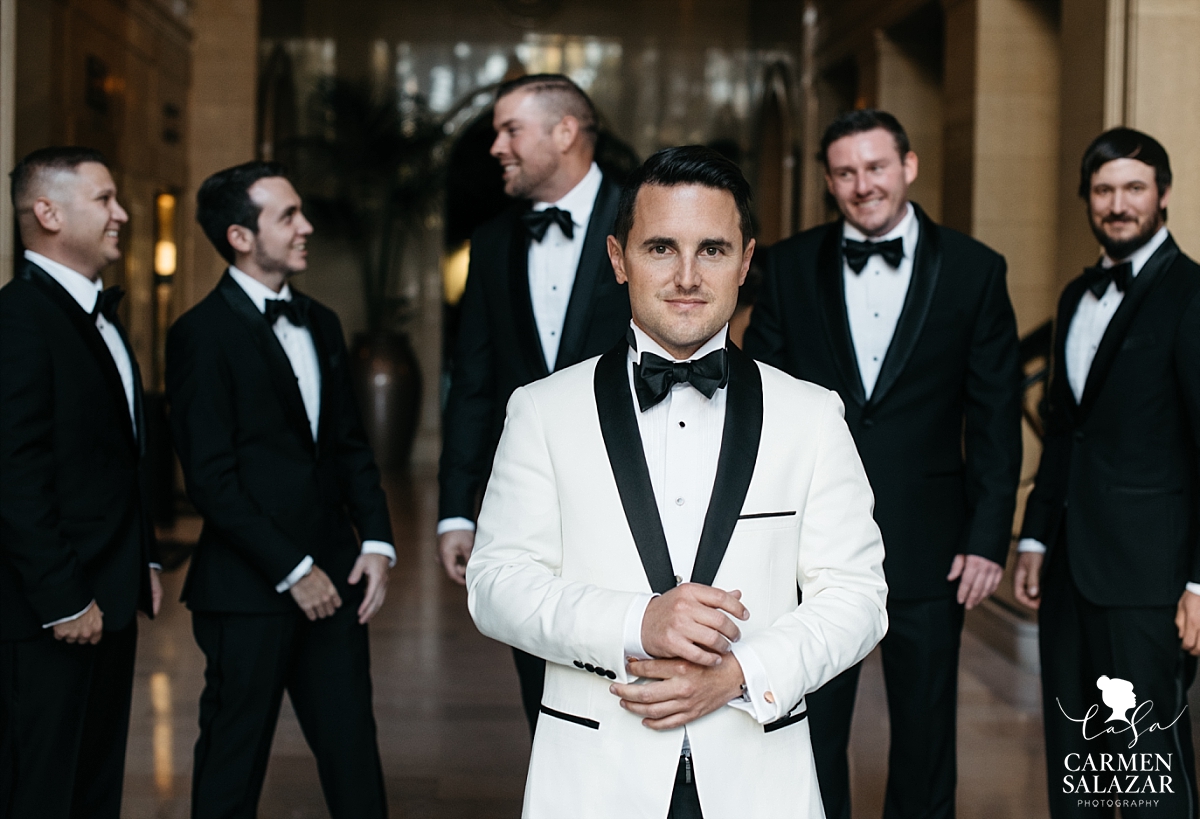 Chris, to his groomsman: "I swear if you guys don't make me look tall…"
(We love your height Chris — you're perfectly Christina sized!)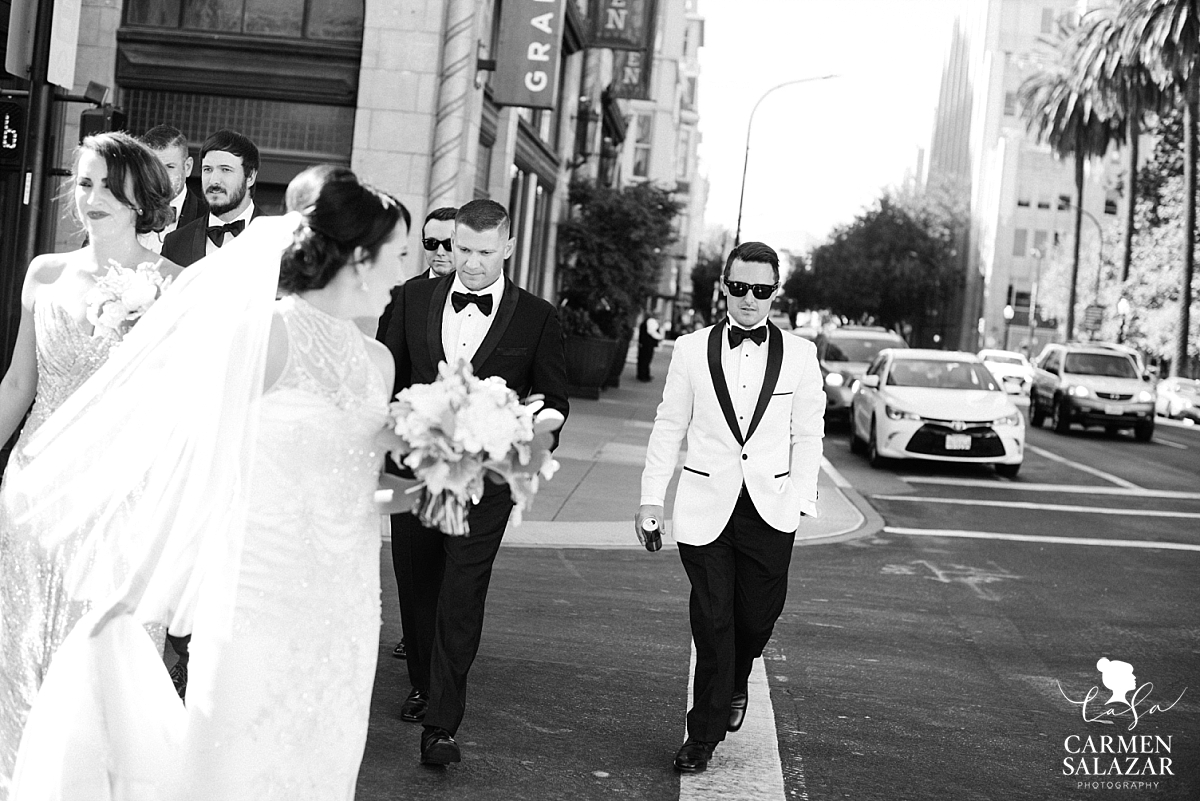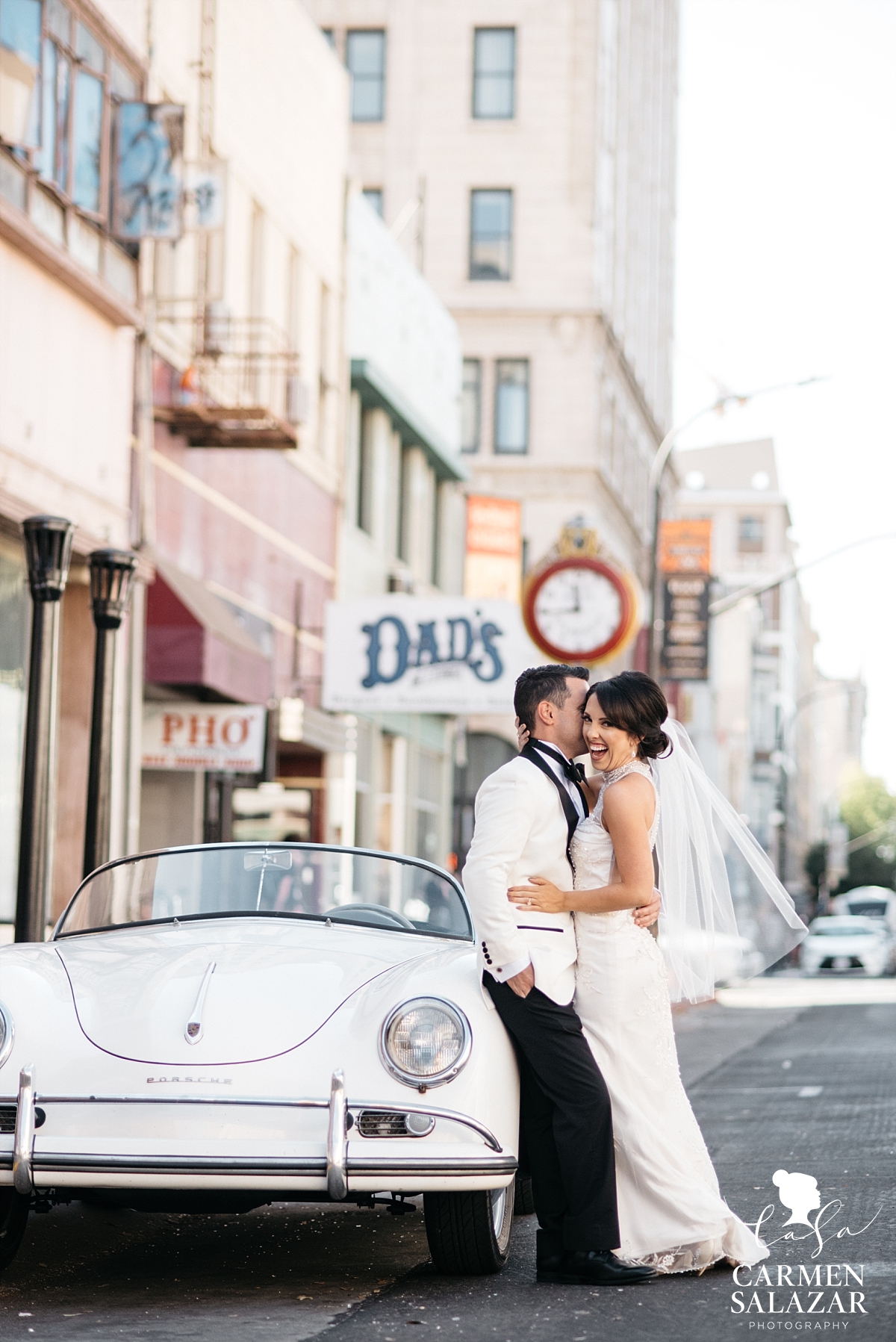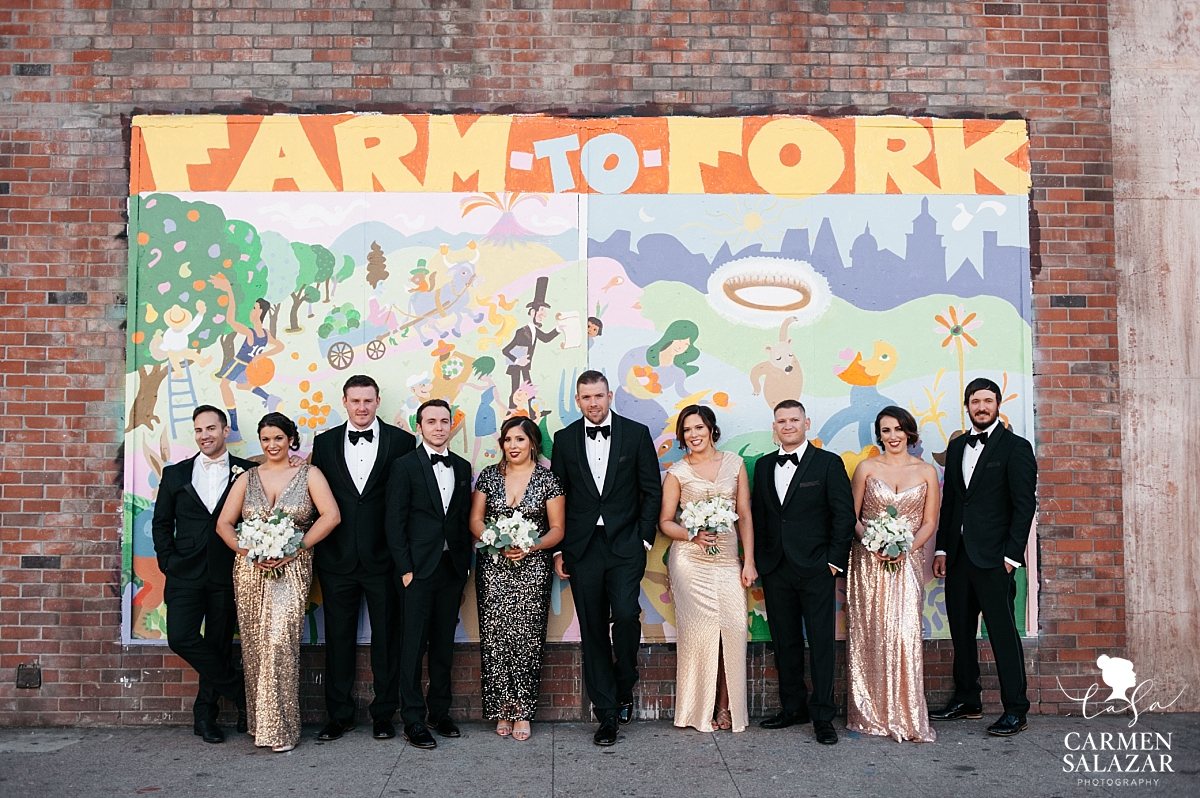 As a fellow photographer, Chris loved doing portraits among the beautiful streets of Downtown Sacramento. The city is full of unique urban art and buildings that just scream SHOOT ME!!!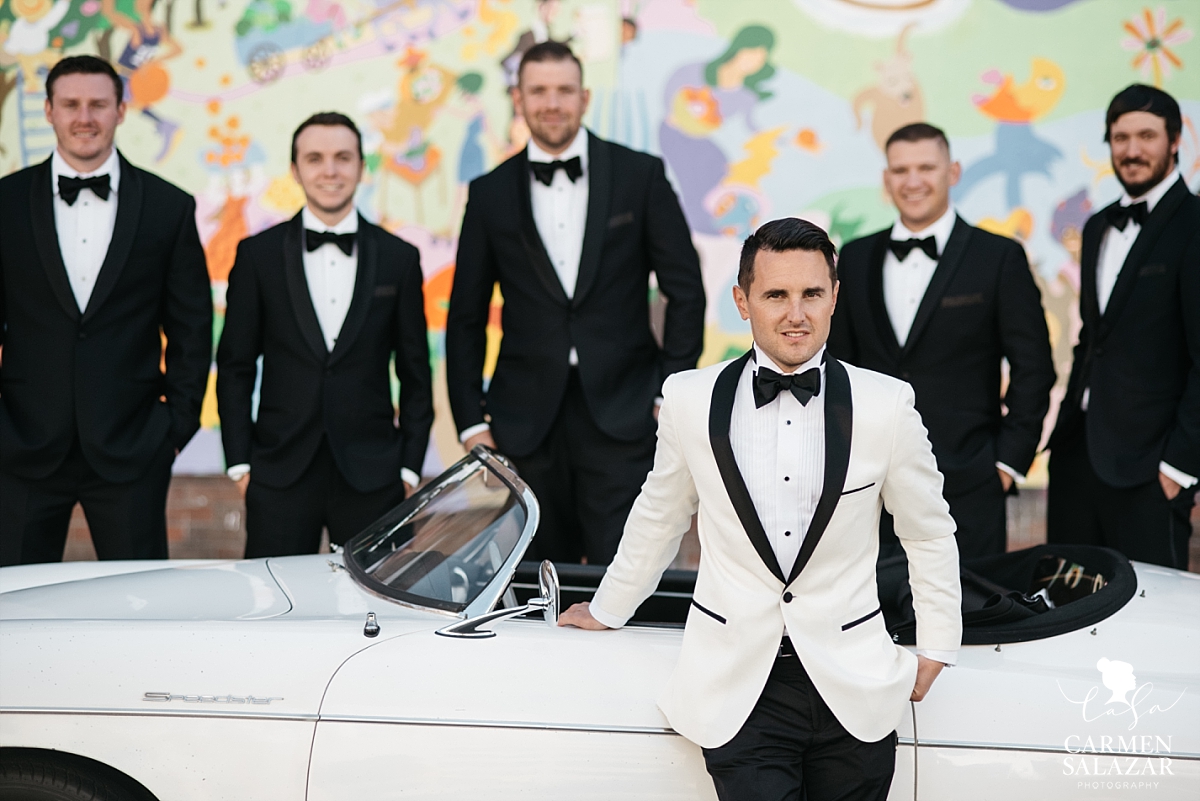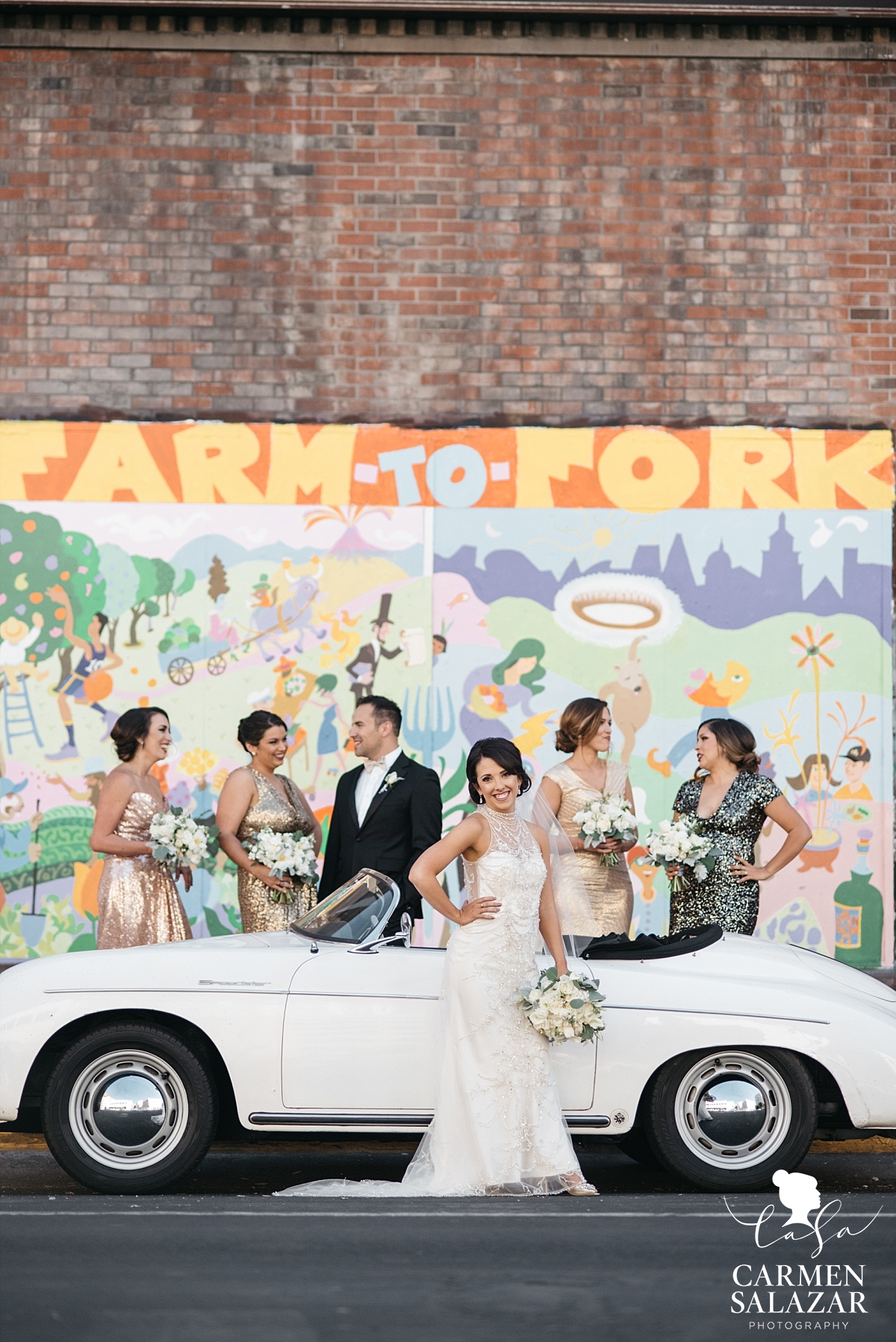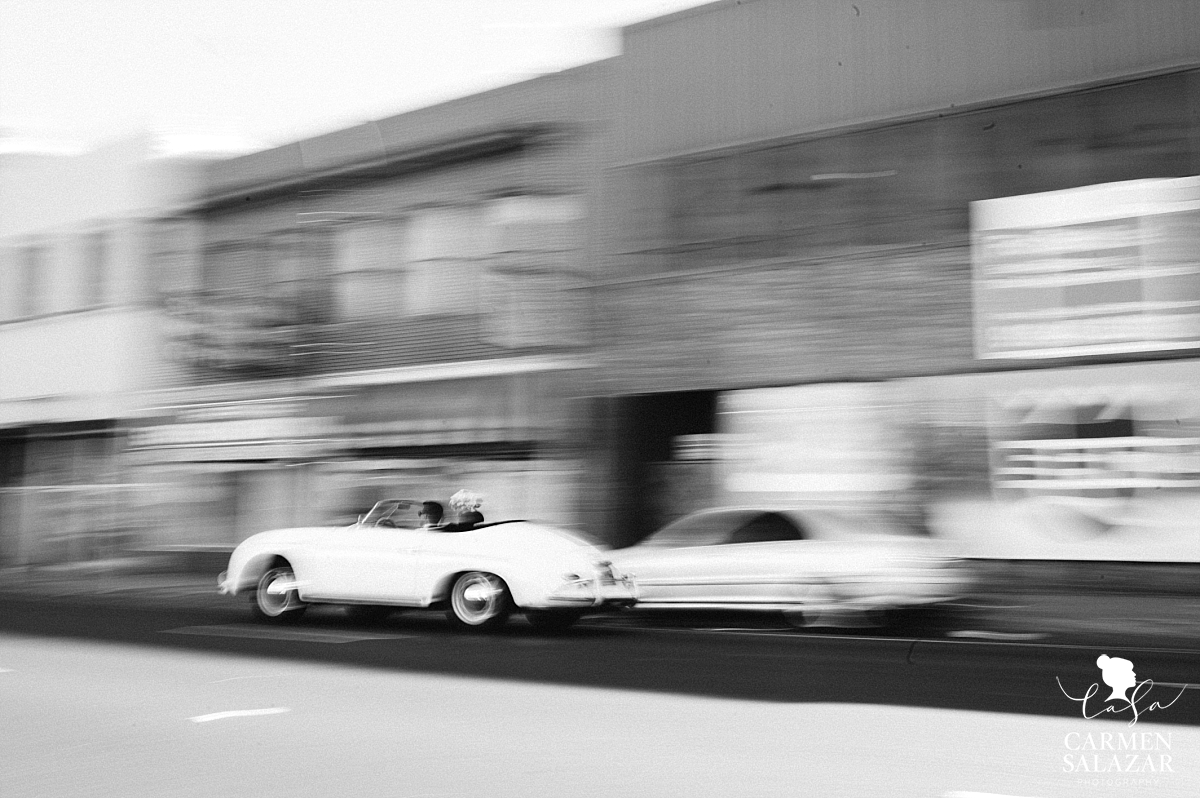 Stay tuned for our post where we walk these lovebirds down the aisle and to an artful reception at The Find/Studio 817!
Hotel: The Citizen
Flowers: The Pollen Mill
Tux: The Black Tux
Custom Tux Shirt: Tacky Tux
Cuff Links: Etsy
Hair stylists: Nikki Gates
Makeup Artist: Jayna DeSoiza