After getting ready for their wedding at The Citizen, Christina and Chris were ready to say "I Do" at Studio 817. And my favorite little groomsmen was ready to see his mom and dad tie the knot!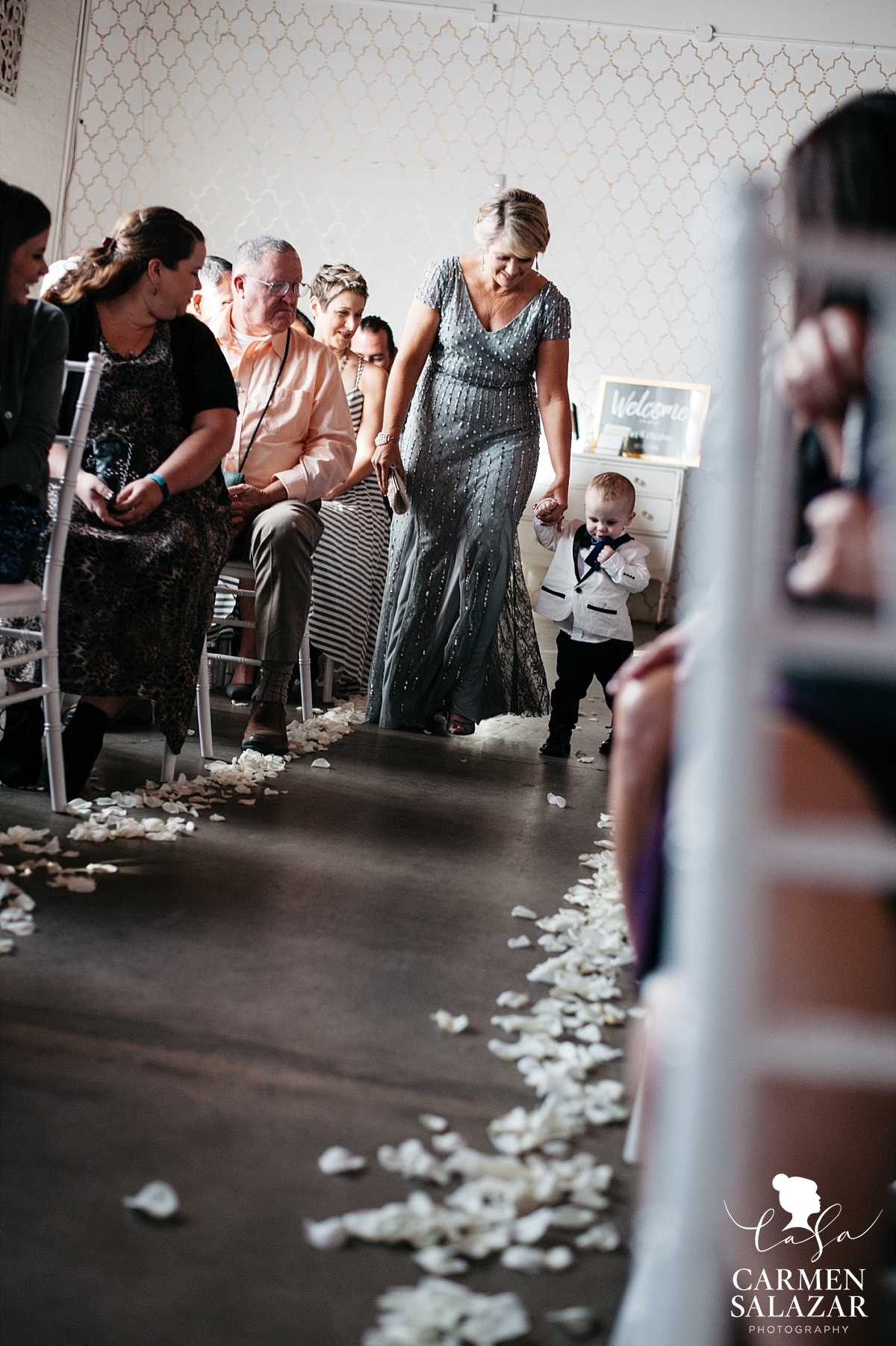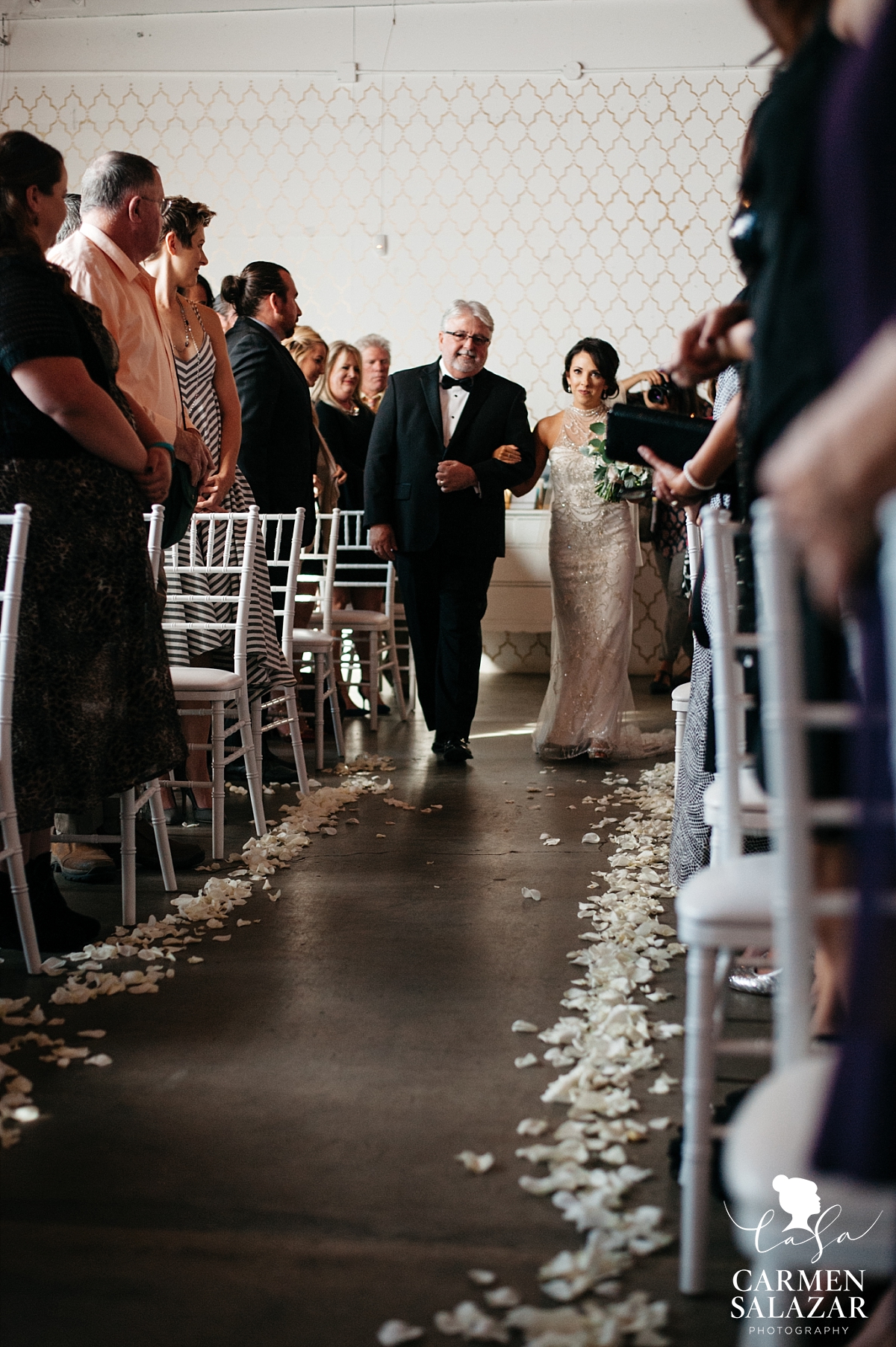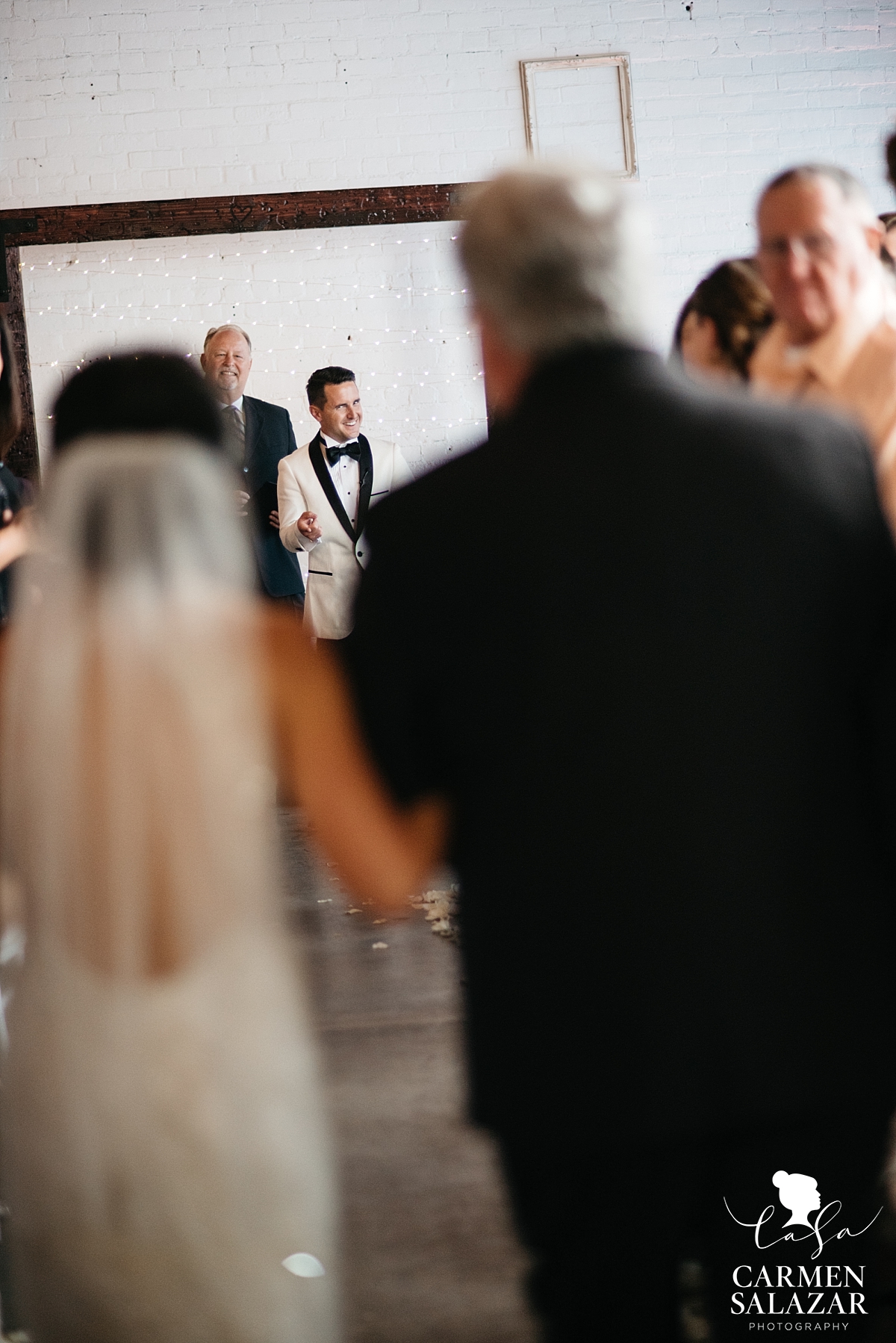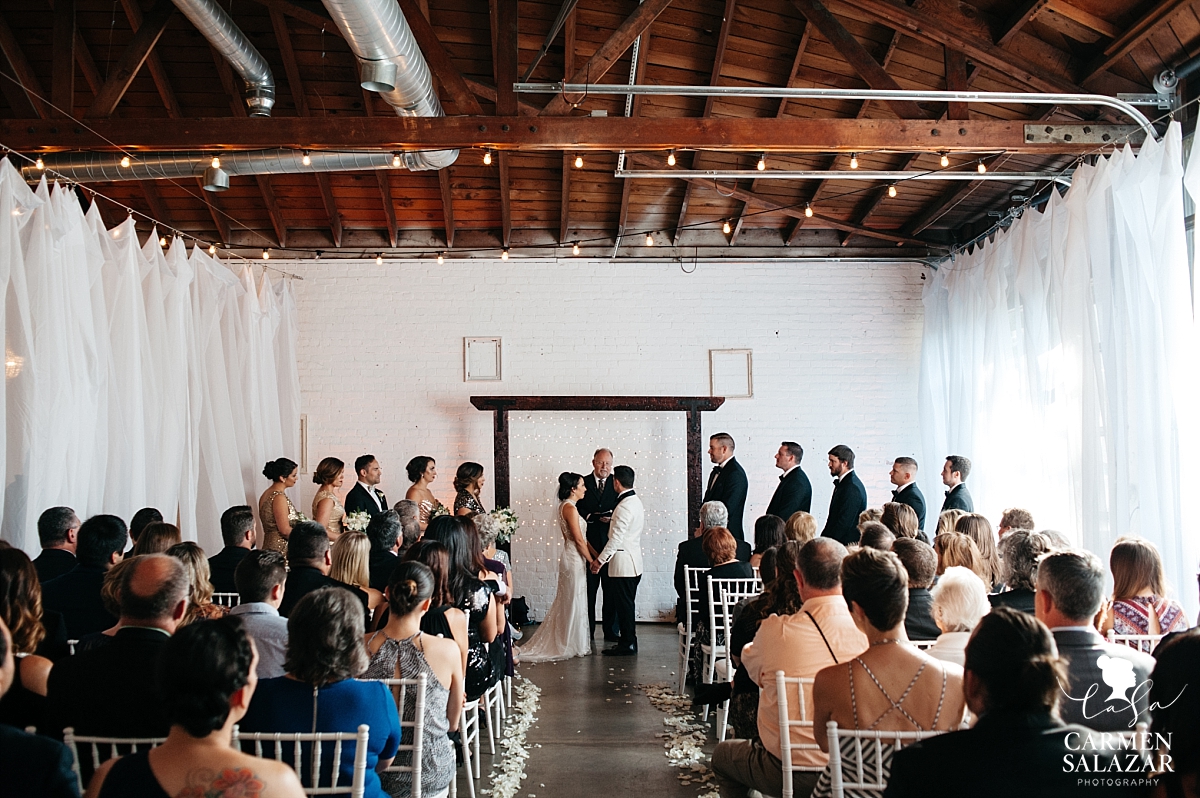 We love Studio 817's modern design that's a clean slate for our couple's to come in and make it their own. Chris and Christina's chic style was perfectly complemented by the space's light and bright decor!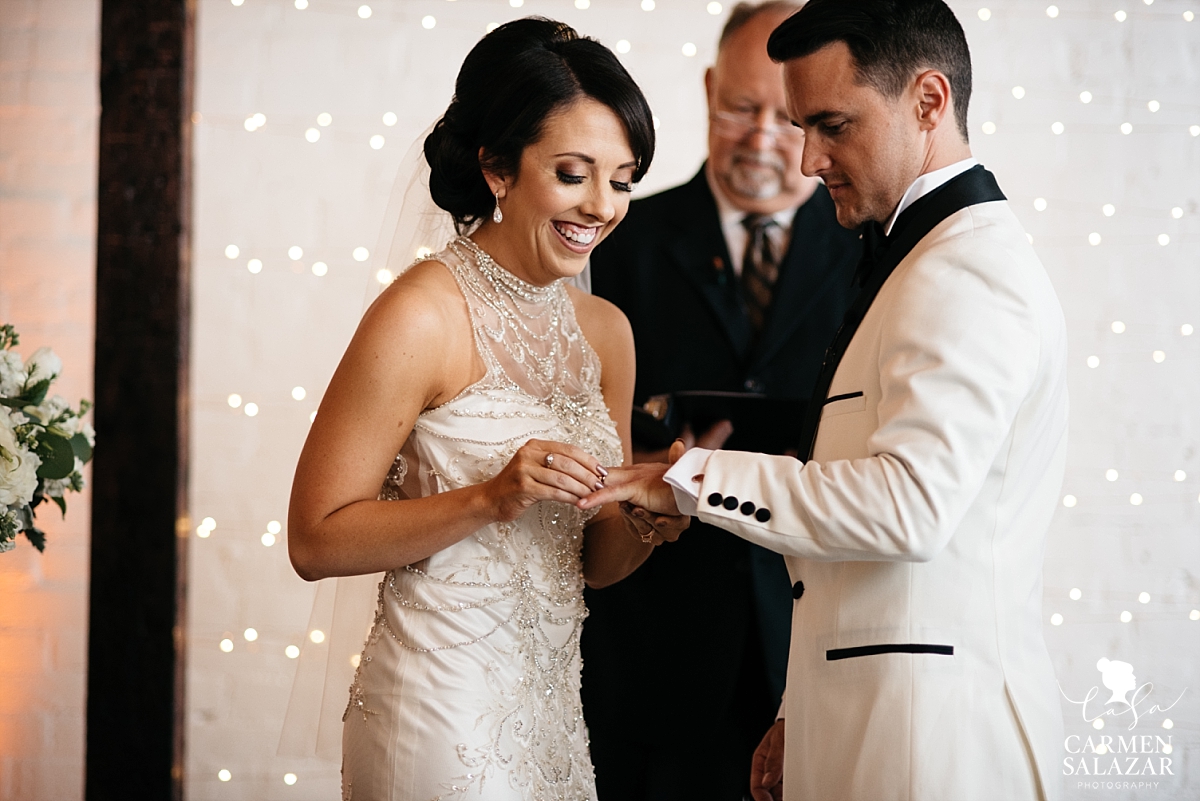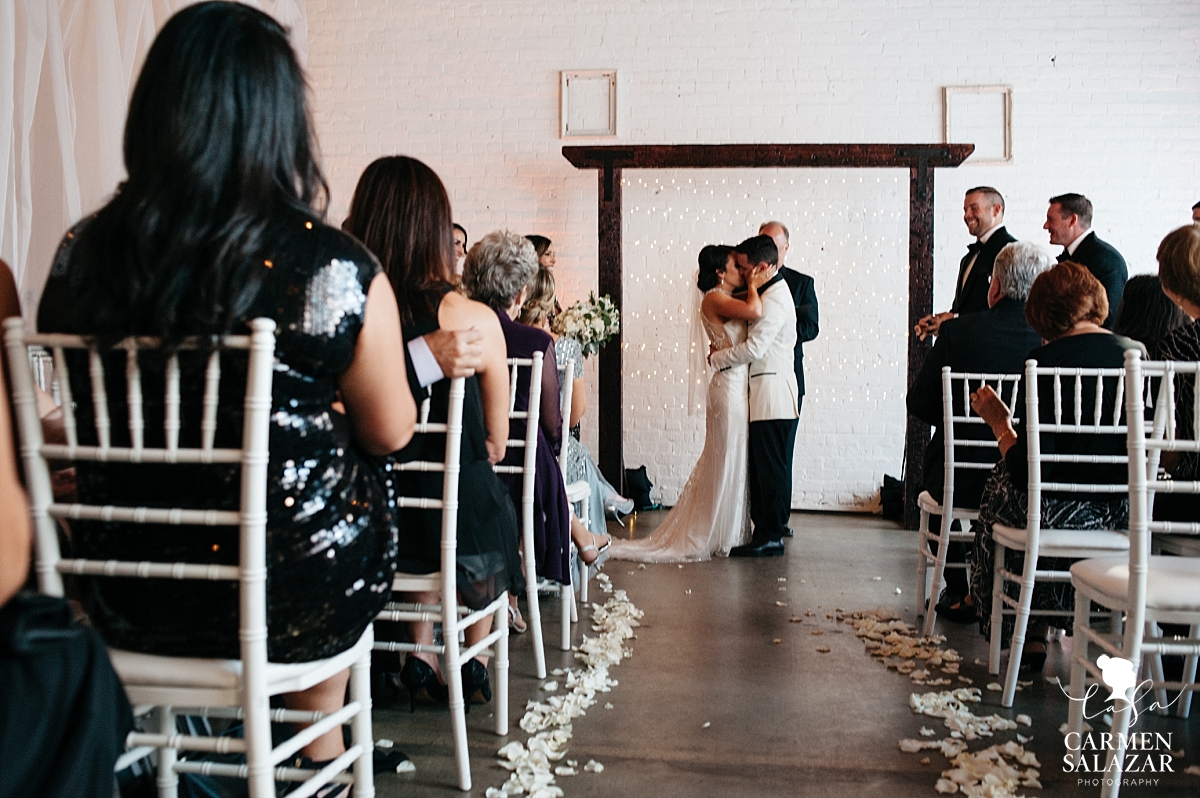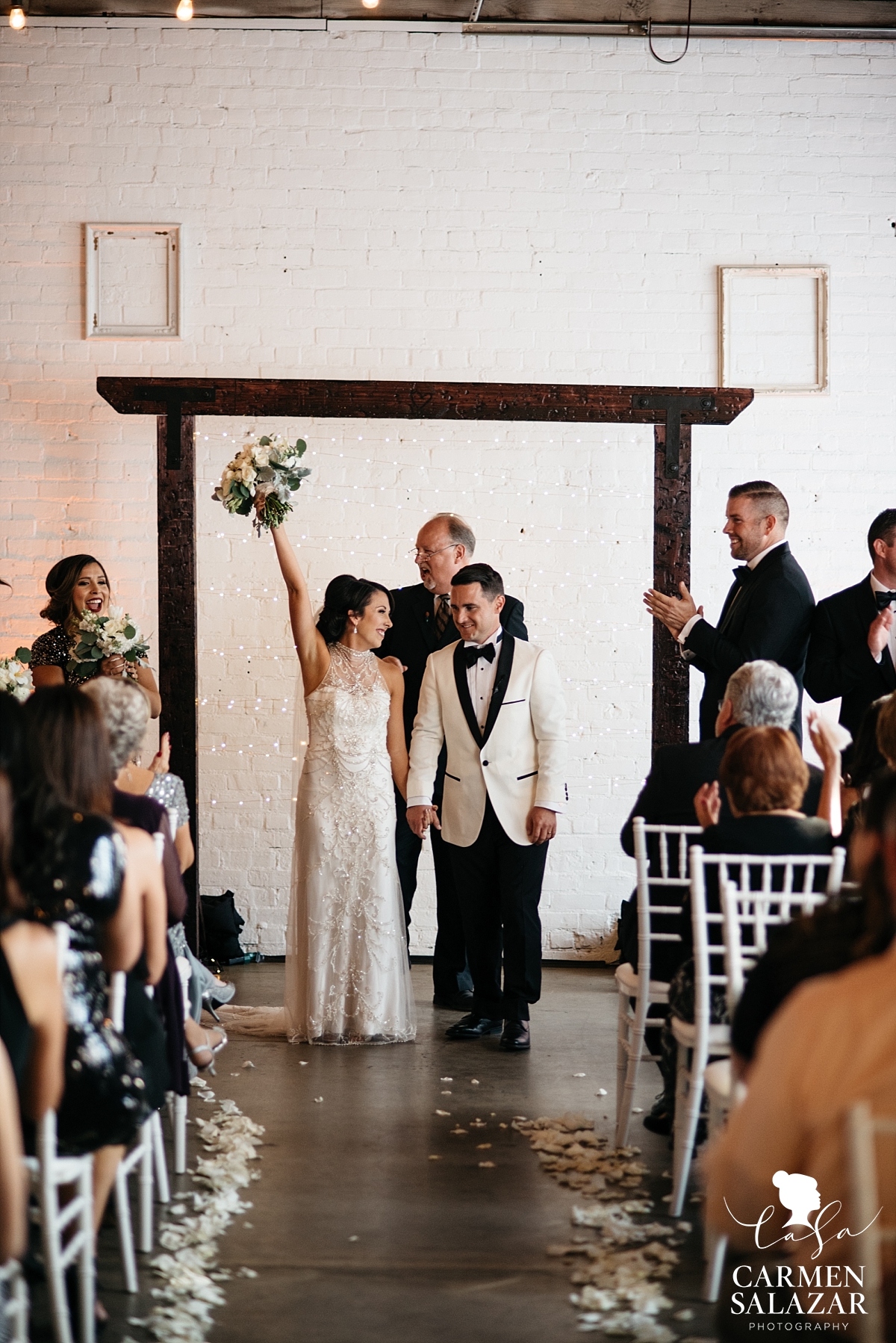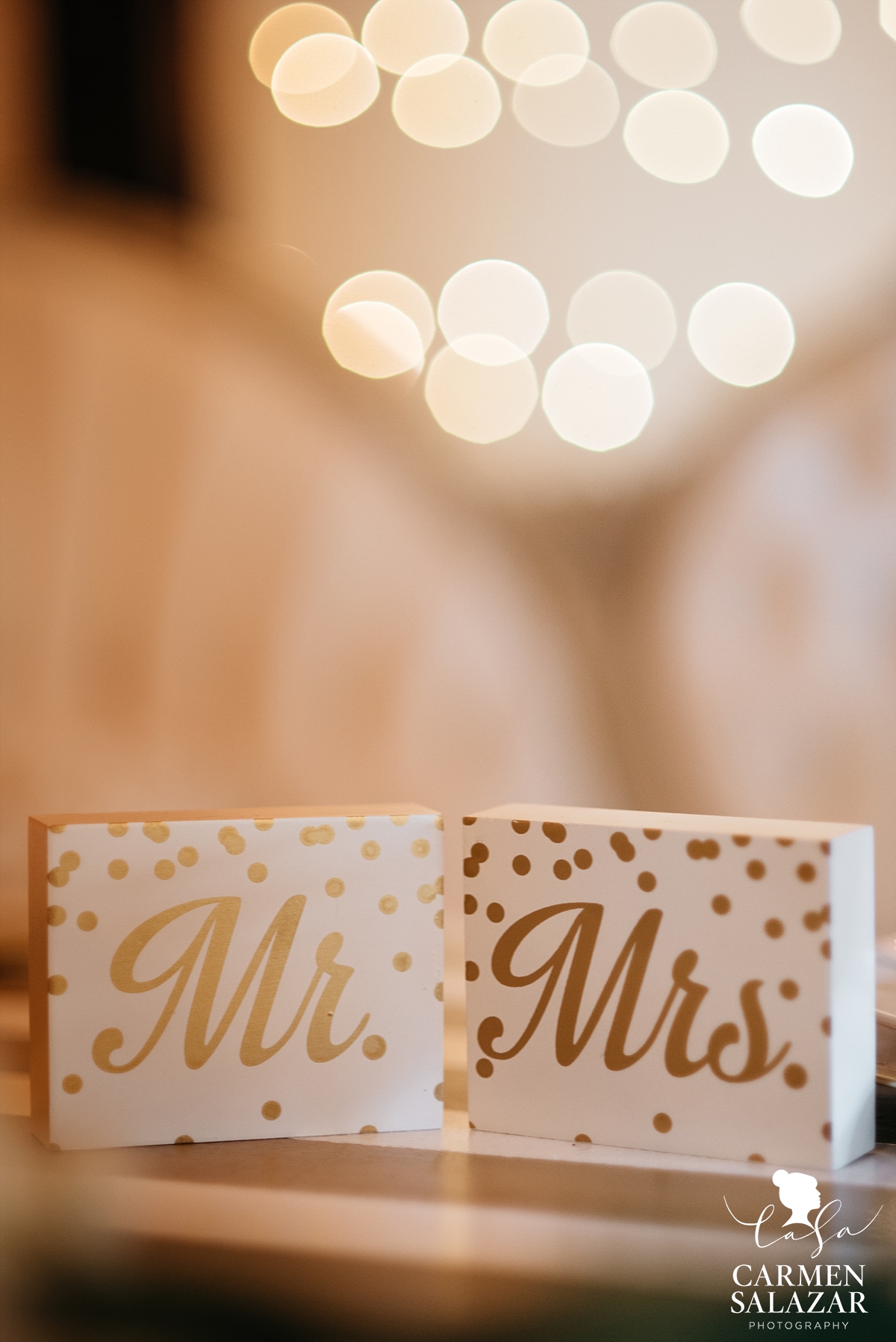 Amy Wendell, owner and lady boss of Studio 817 started the business as the rental company, The Find. Her style offerings include a wide variety of vintage and modern lounge furniture, lighting, and draping. Chris and Christina's reception room was style perfection!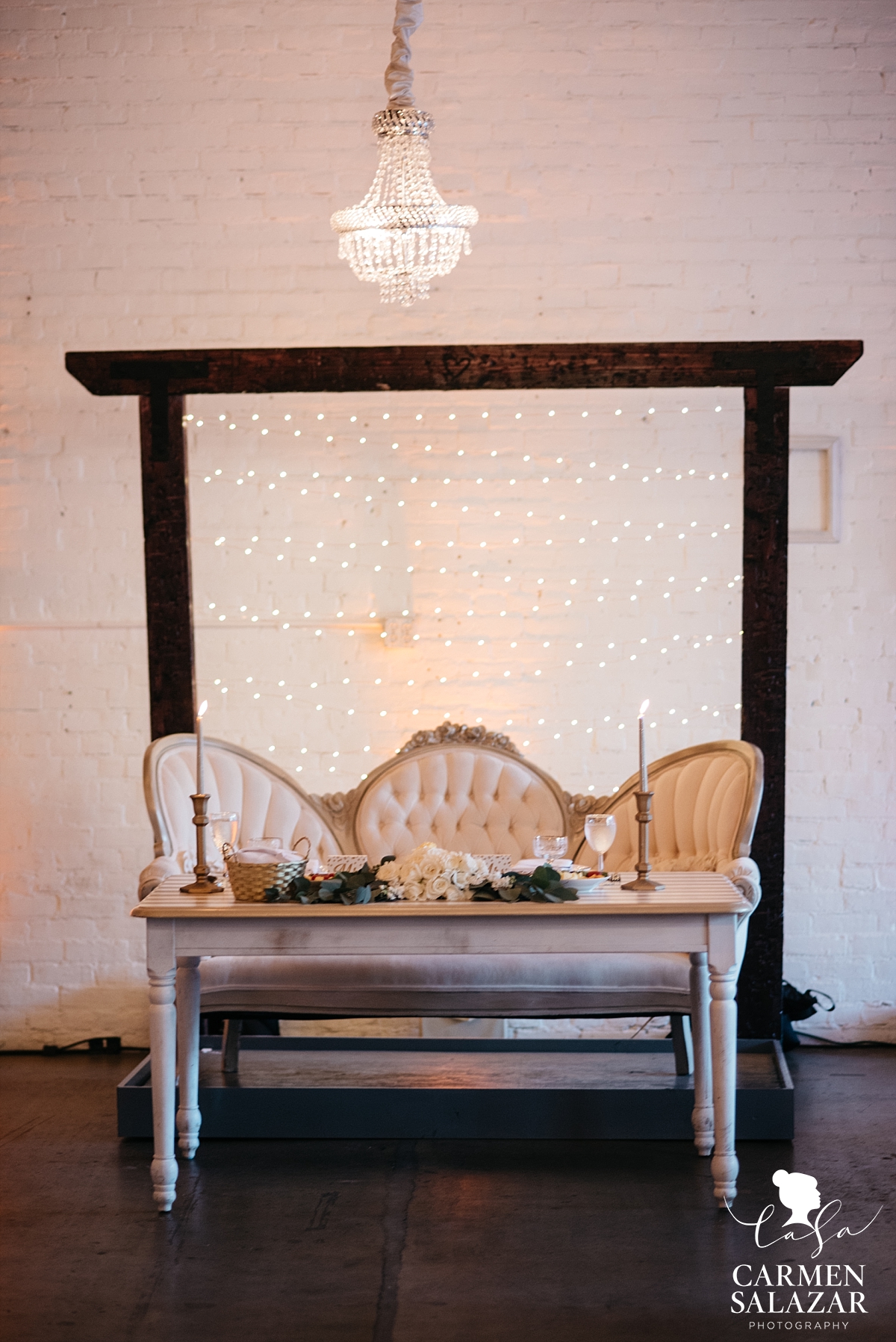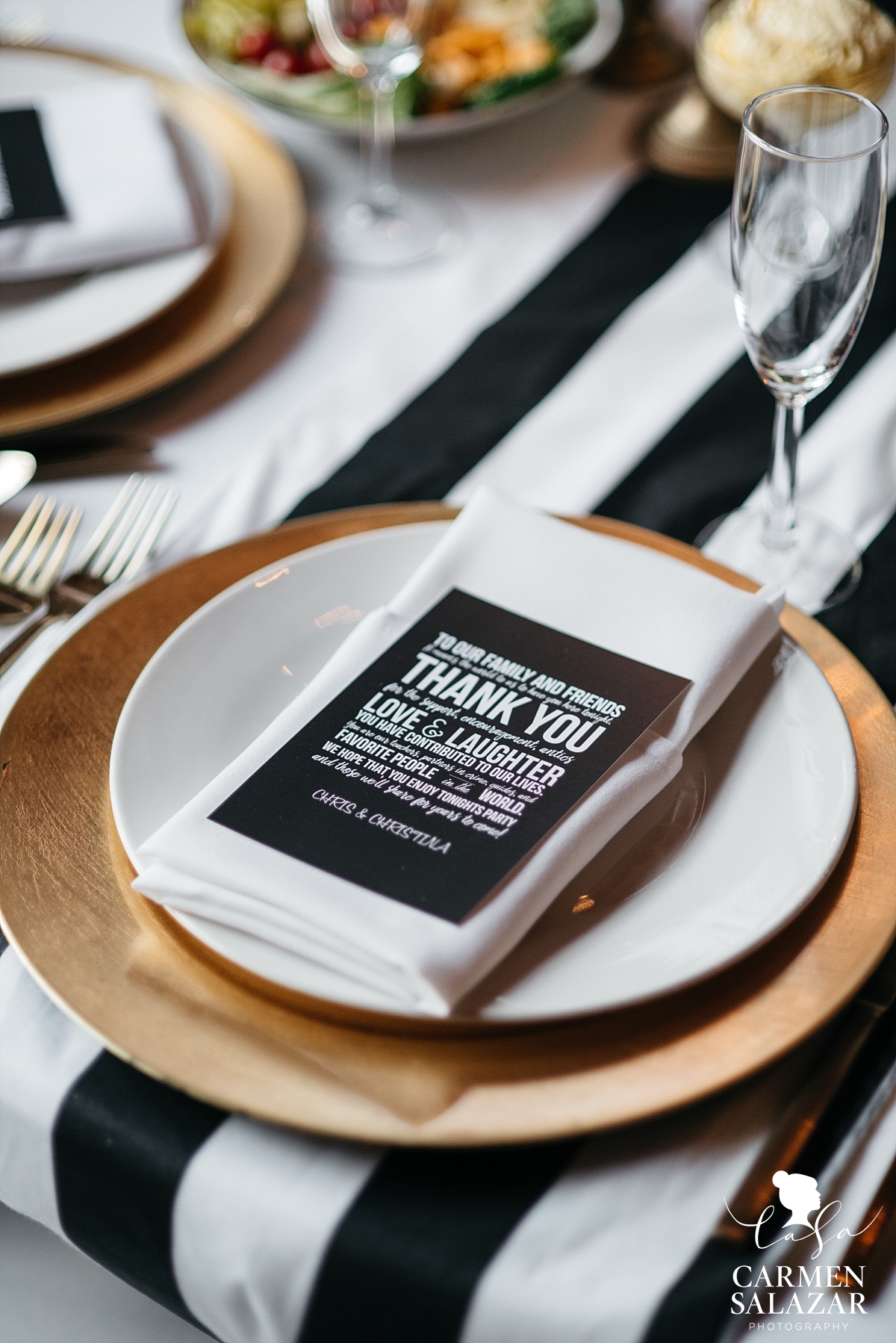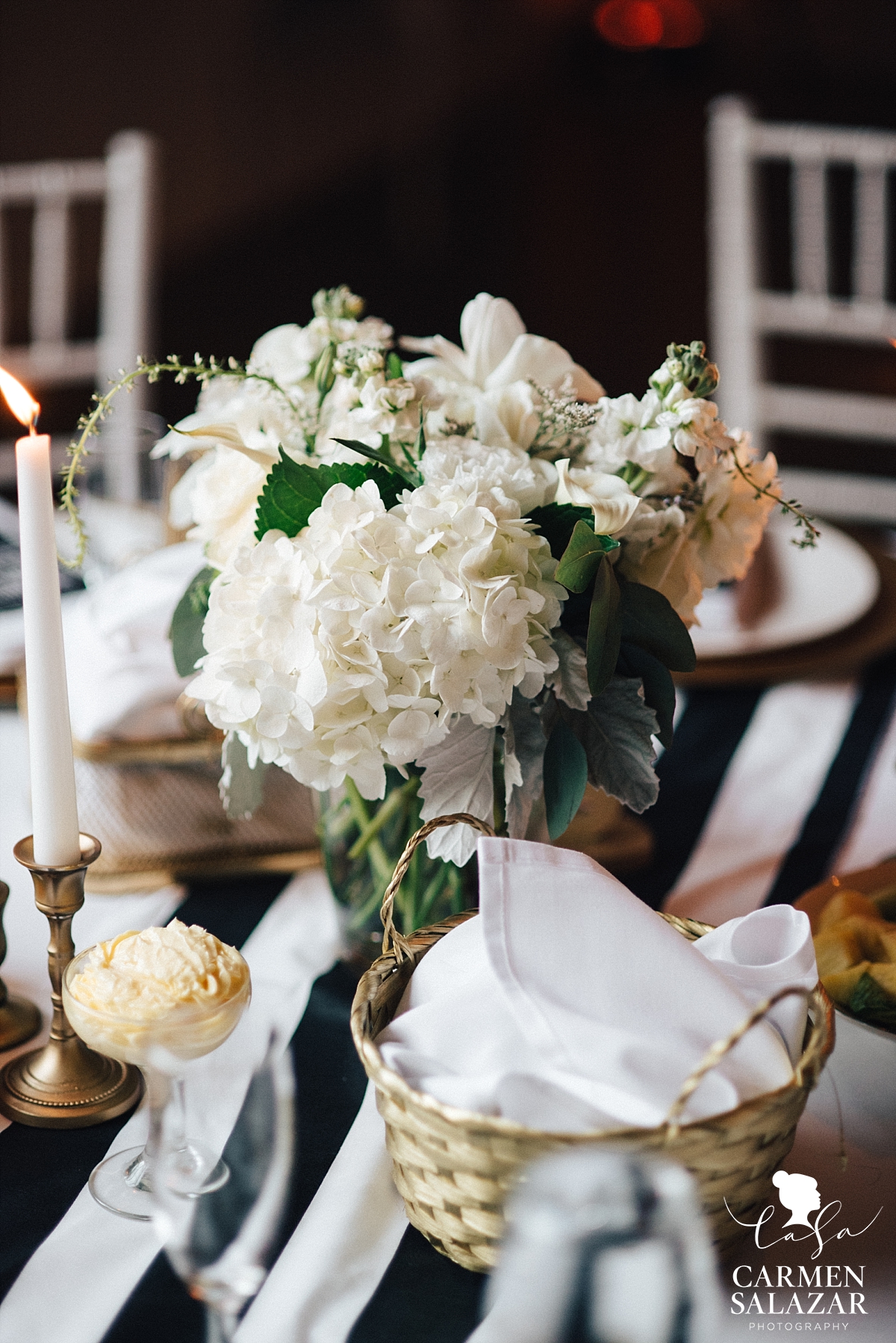 Chris and Christina's friends and family could not be happier to welcome the sweet newlyweds!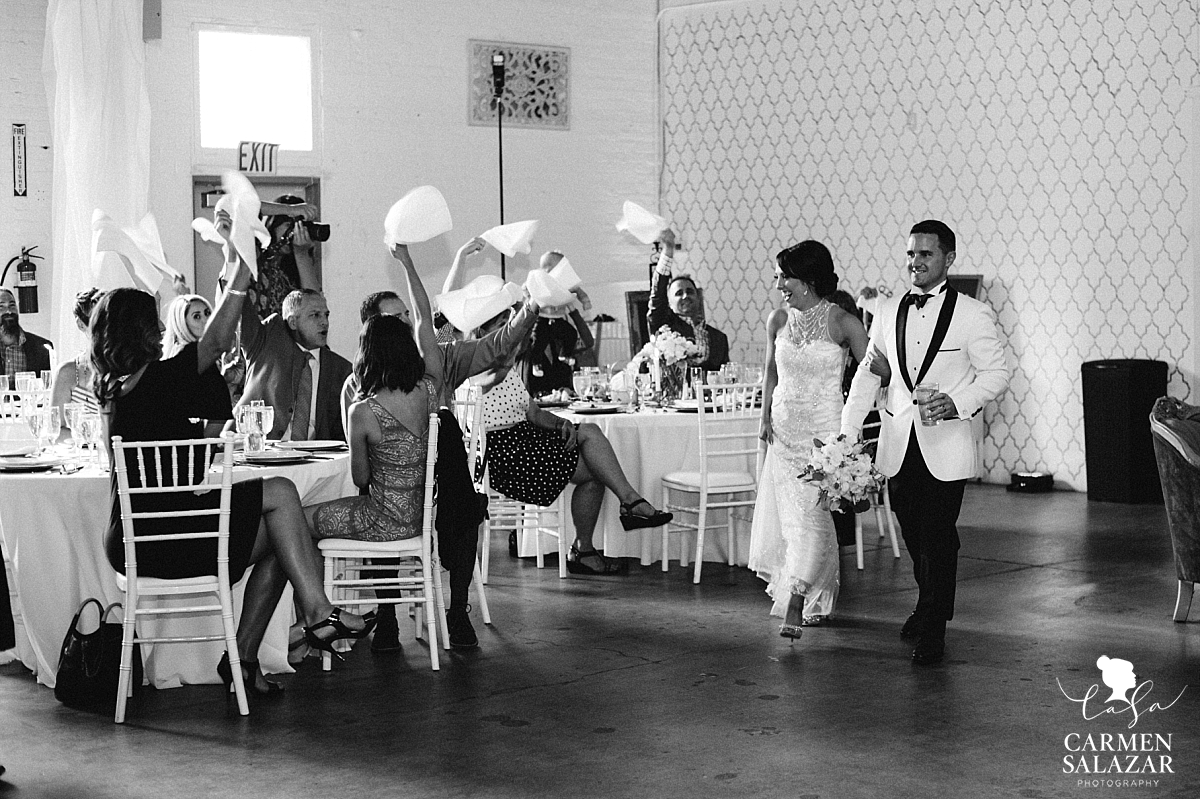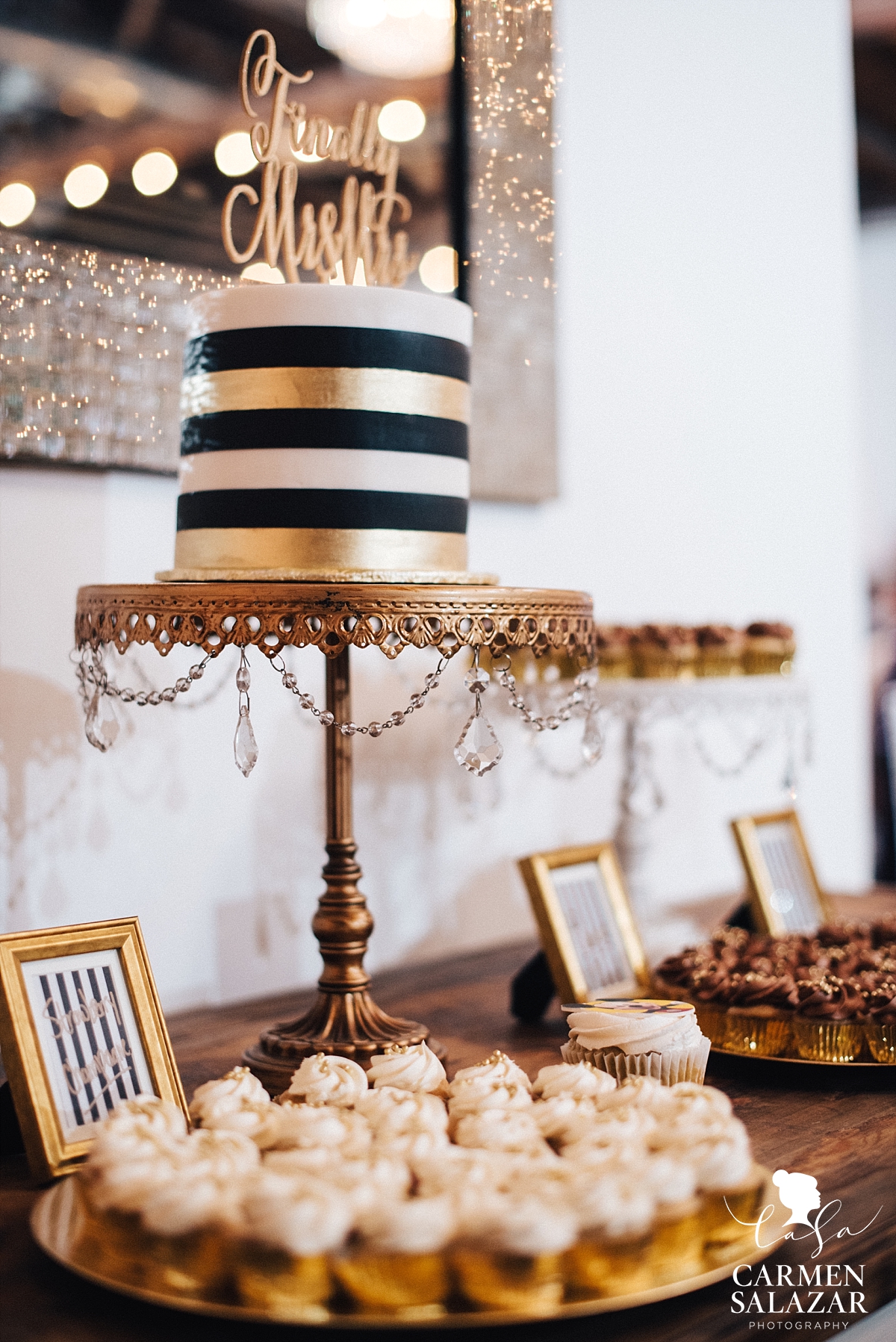 This black and gold dessert table was full of fall inspired mini cupcakes — and a special Mickey Mouse cupcake for Ace!  (P.S. when you misplace the matching cake knife, make sure you have a super strong groom to slice that bad boy!)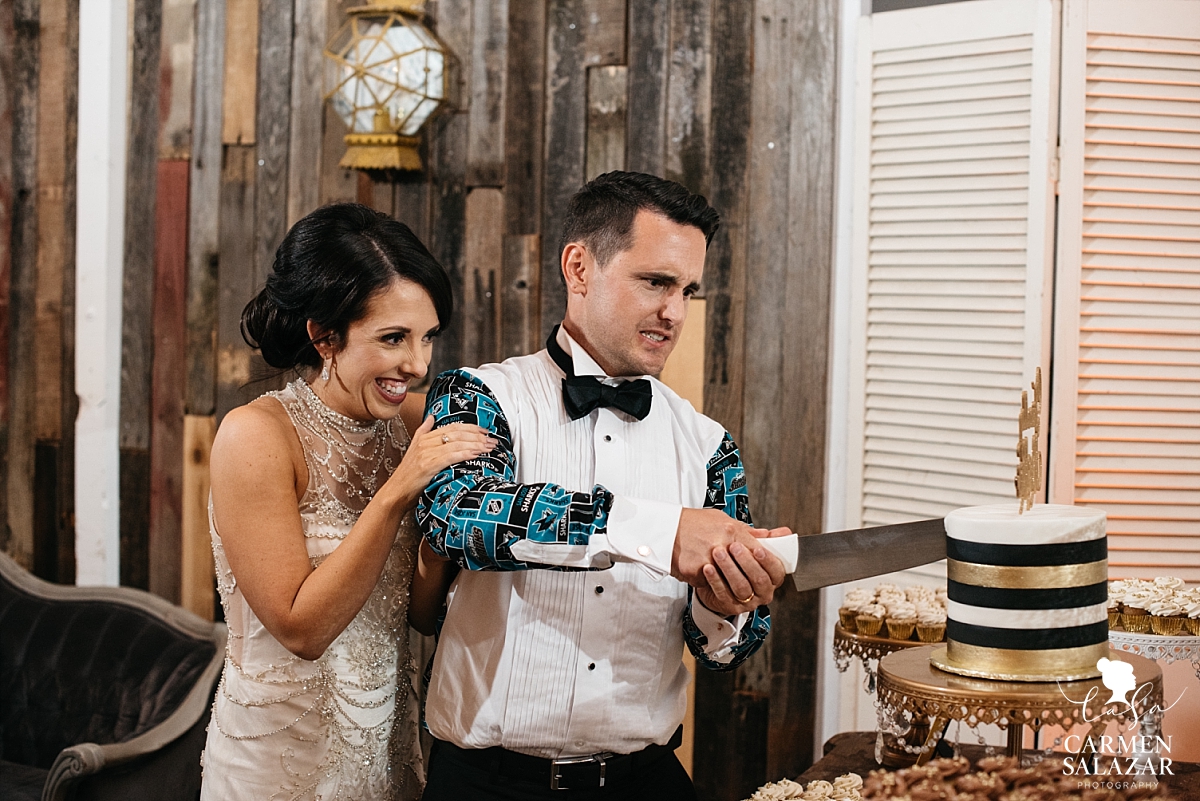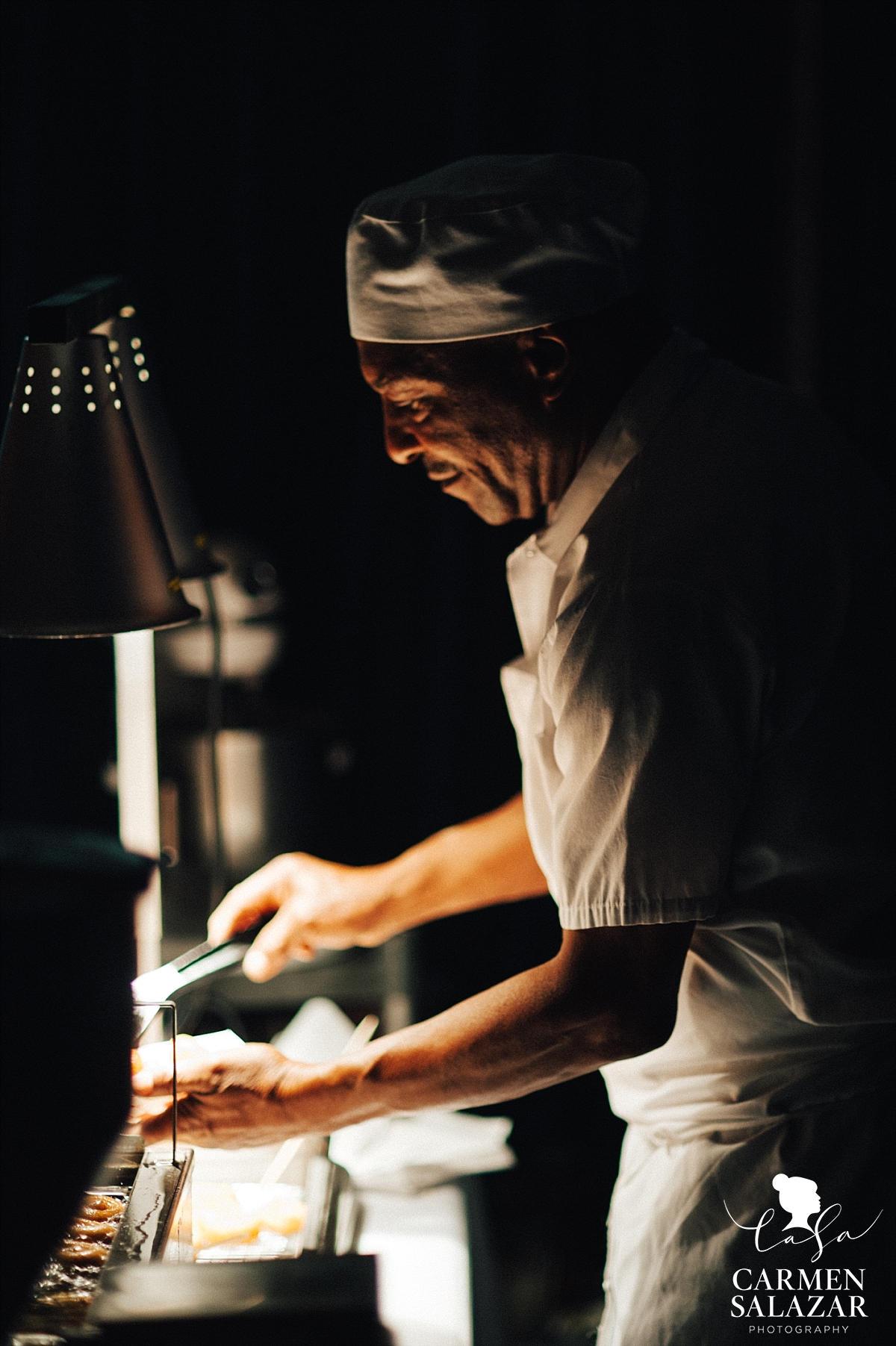 And what could make the Big Day even sweeter? A doughnut bar definitely tops the list! Doughnuts are my number one guilty pleasure — and this doughnut chef was my BFF!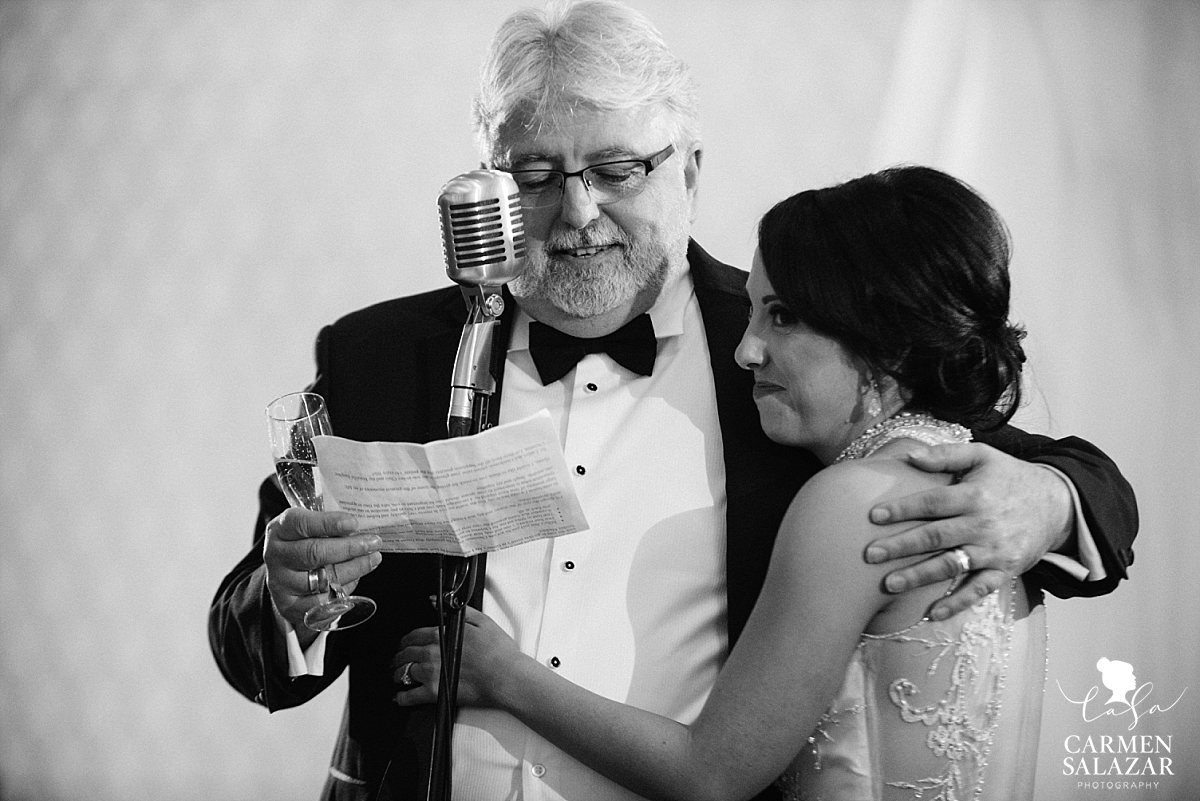 After their yummy treats Christina's dad gave a speech that had everyone in tears, with his daughter by his side.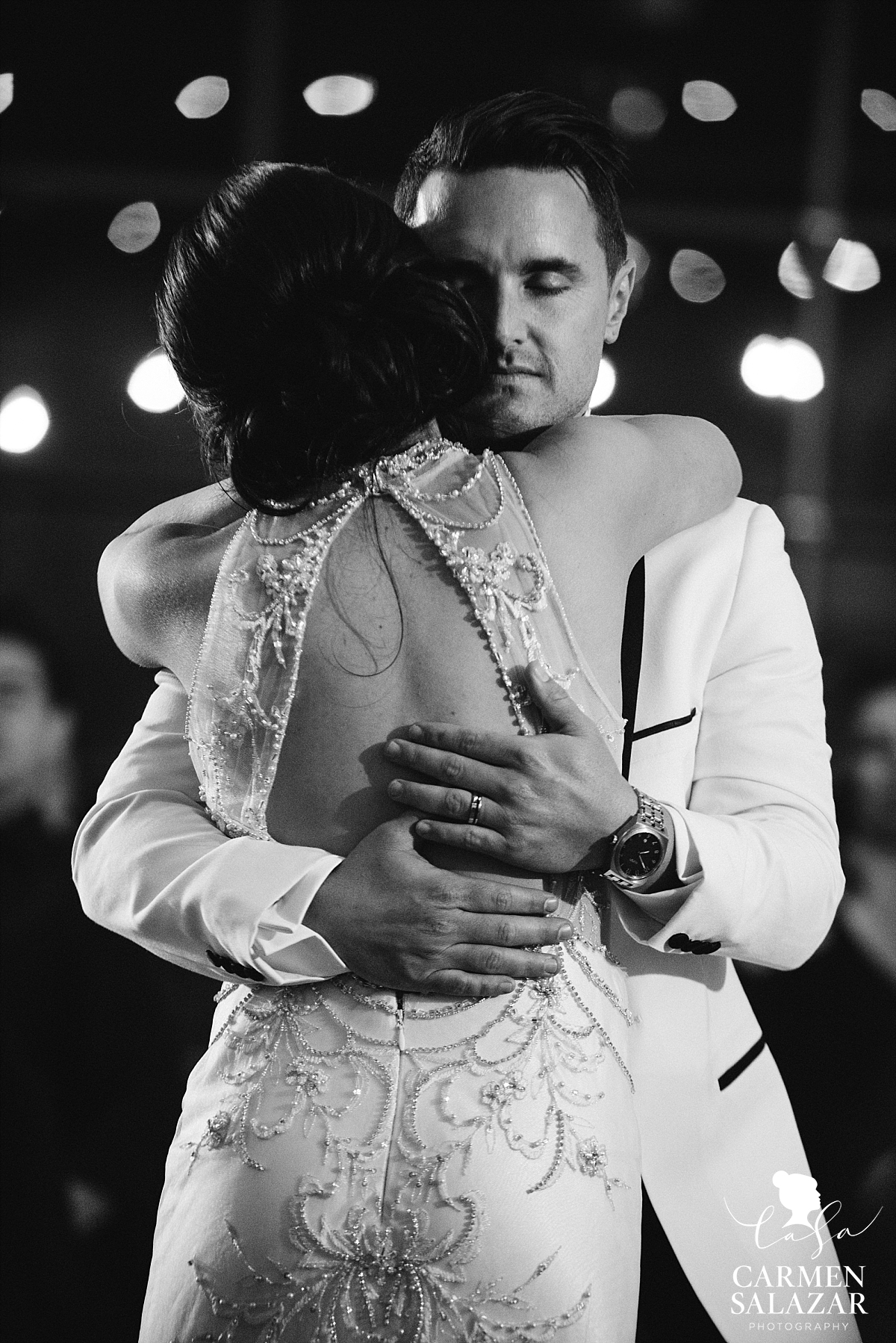 Tender little moments like these fill my creative bucket!  You can just feel how much he loves this woman.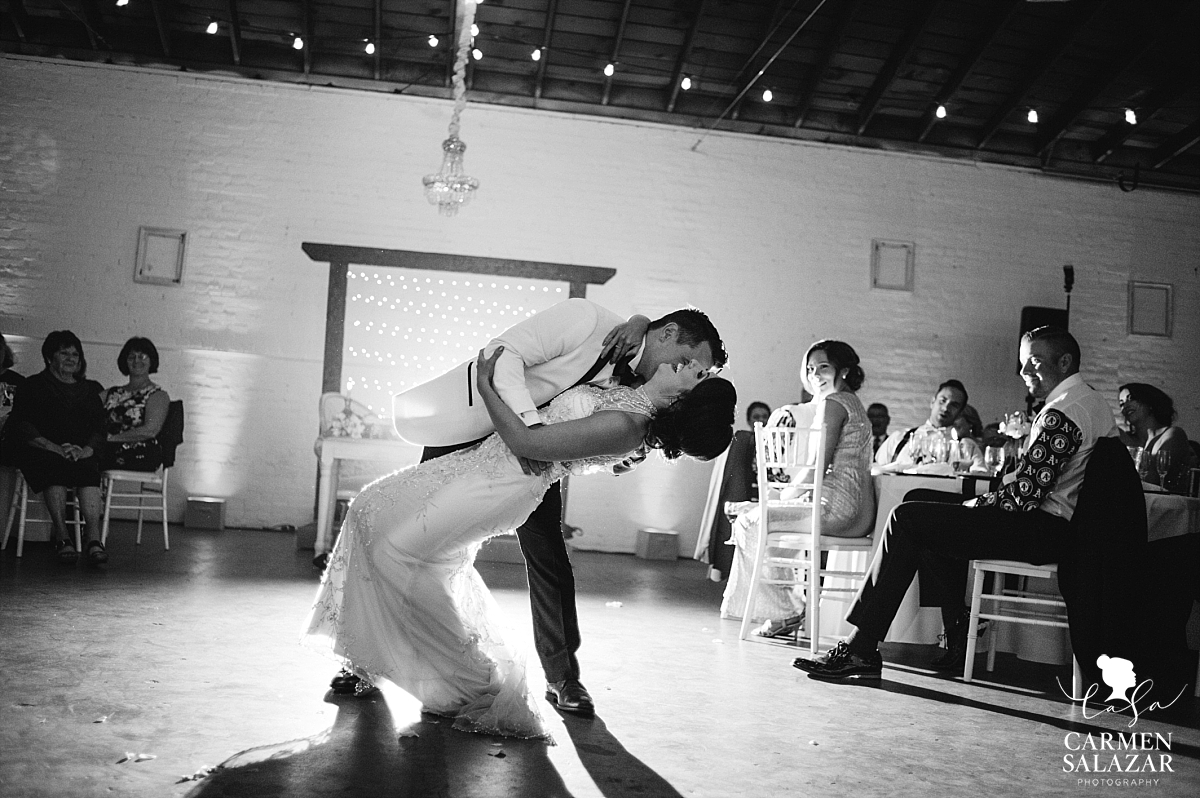 The amazing MC Steve Schon, of Function 45, challenged Chris to create the sexiest garter toss possible …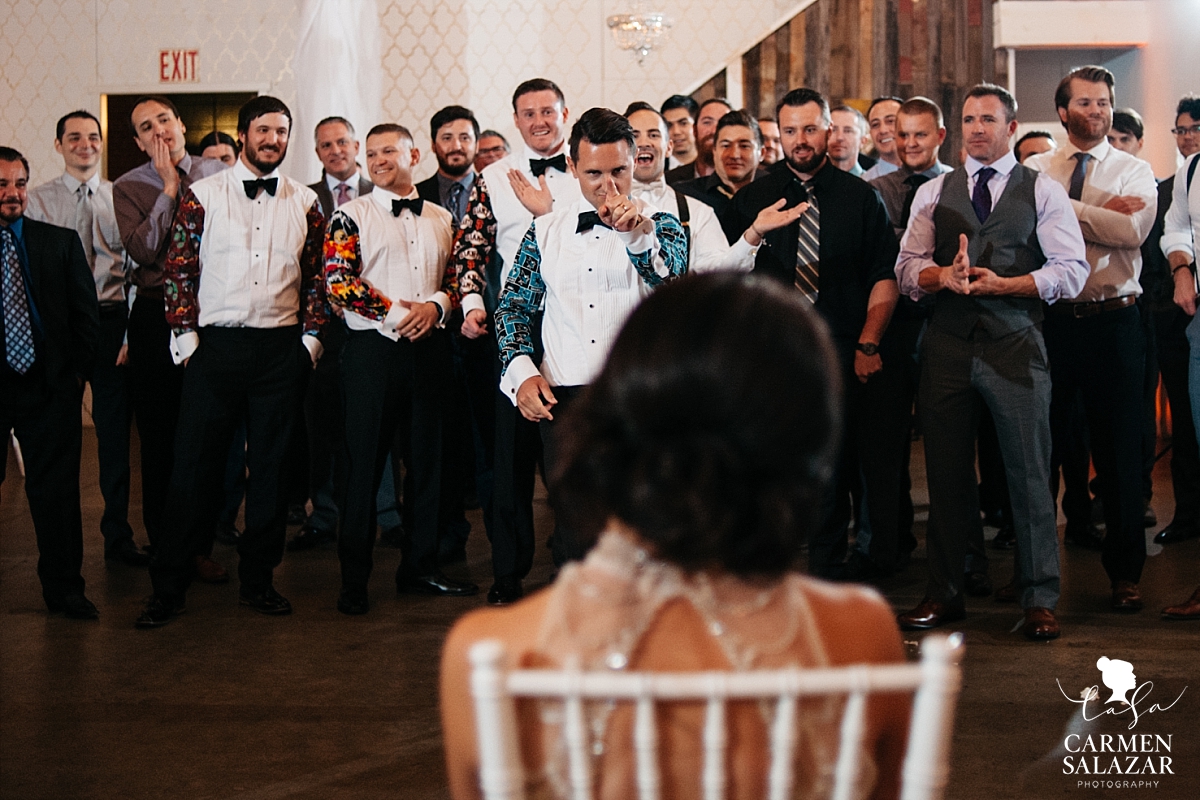 …and it got FIERCE!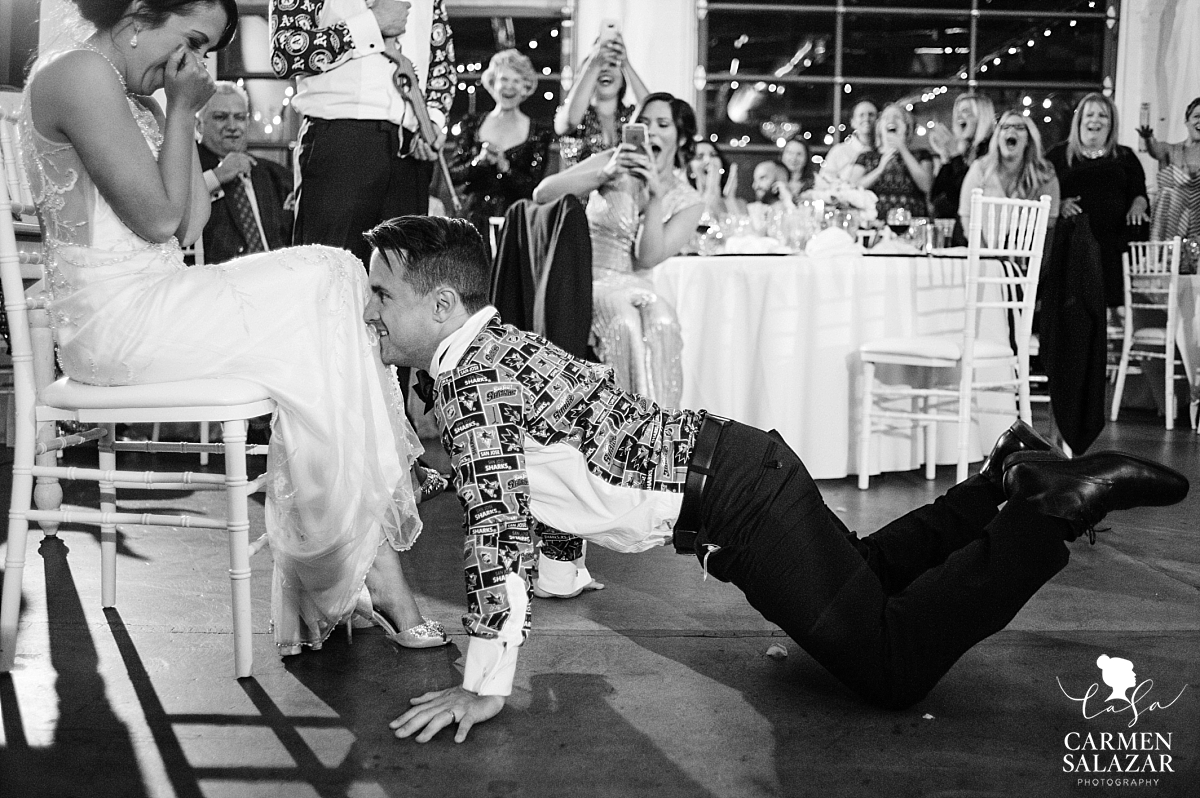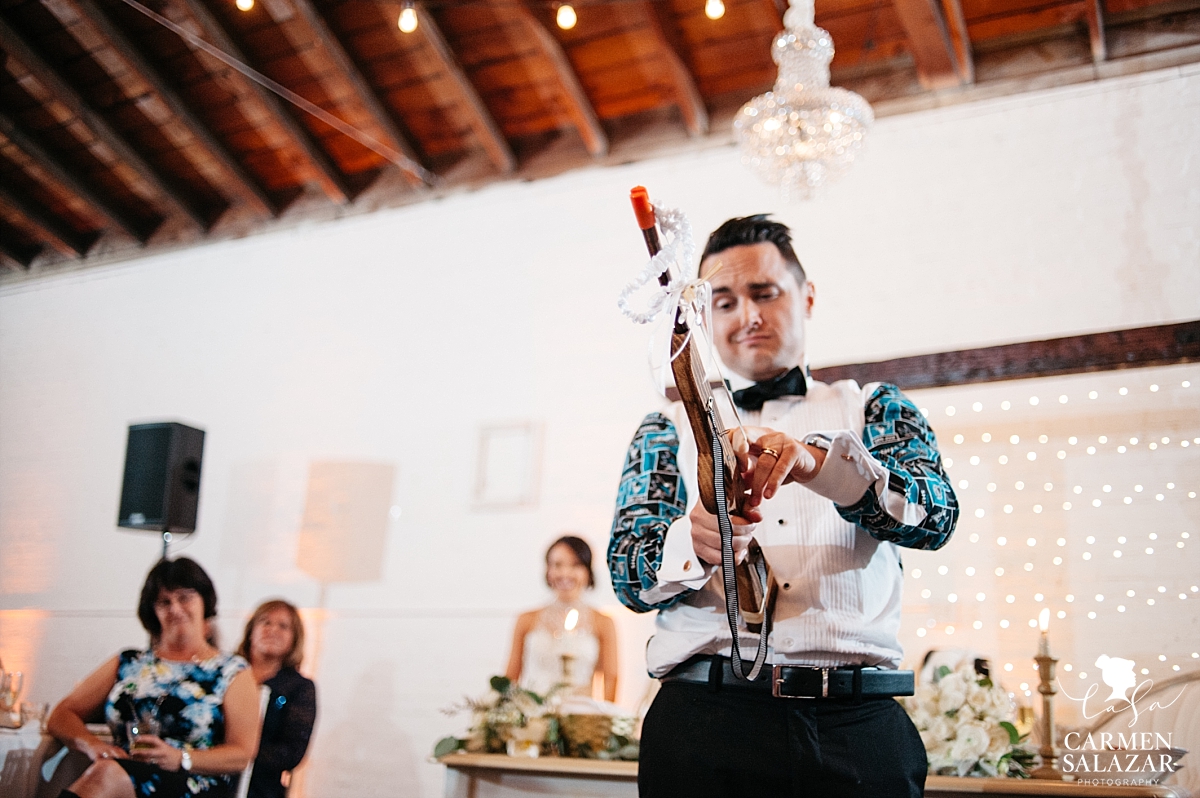 …and pretty FABULOUS with his garter shot gun!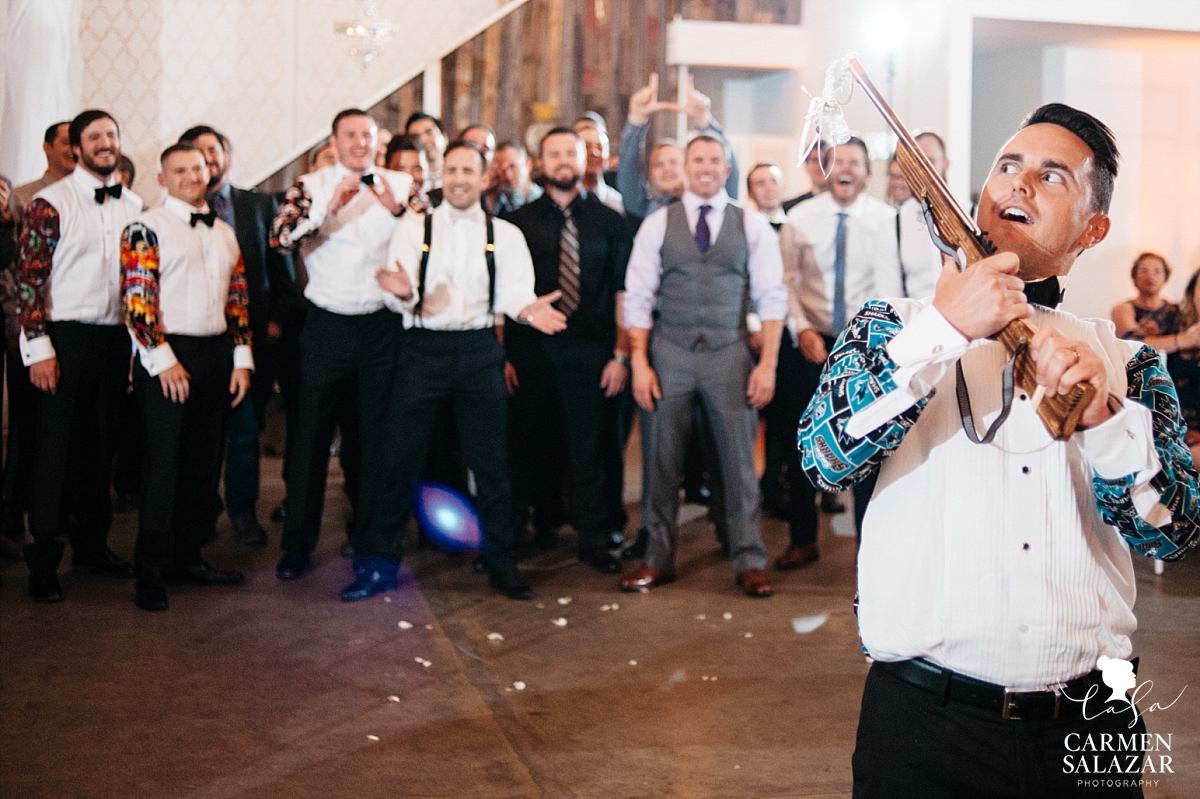 And of course our favorite Man of Honor caught it!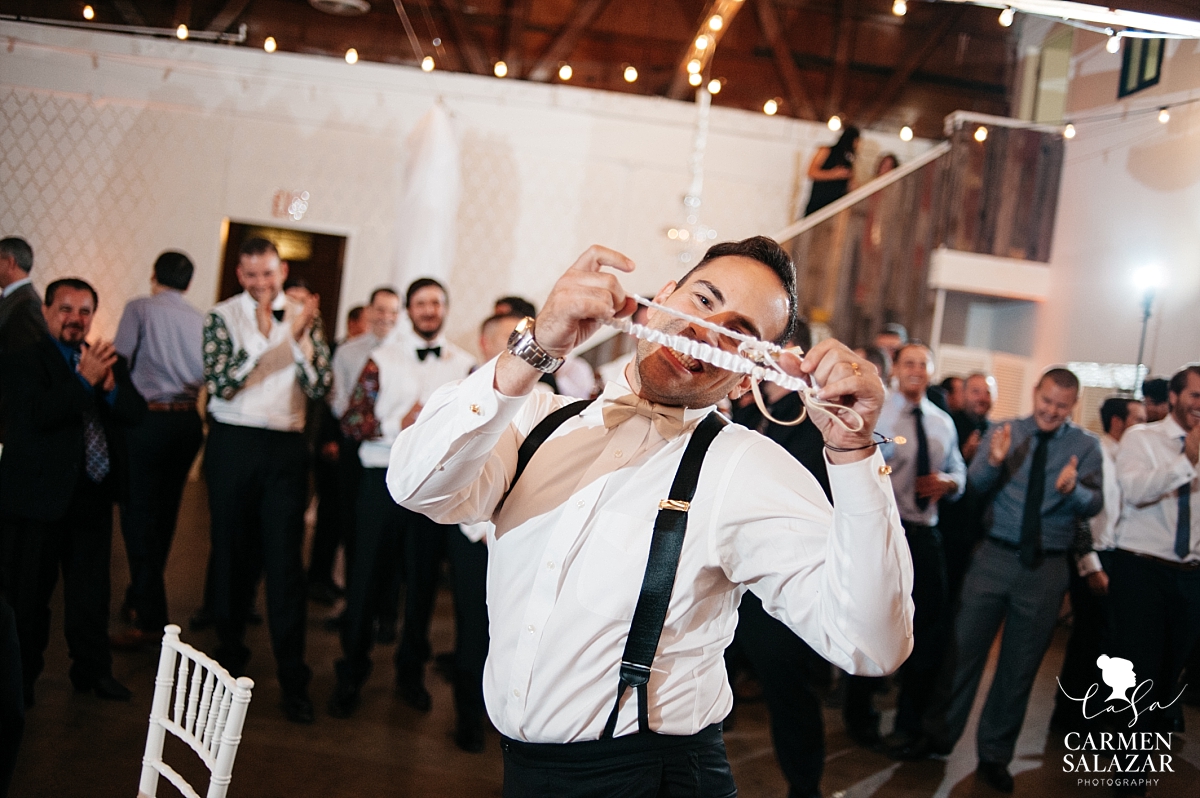 The ladies didn't disappoint either with their bouquet toss excitement.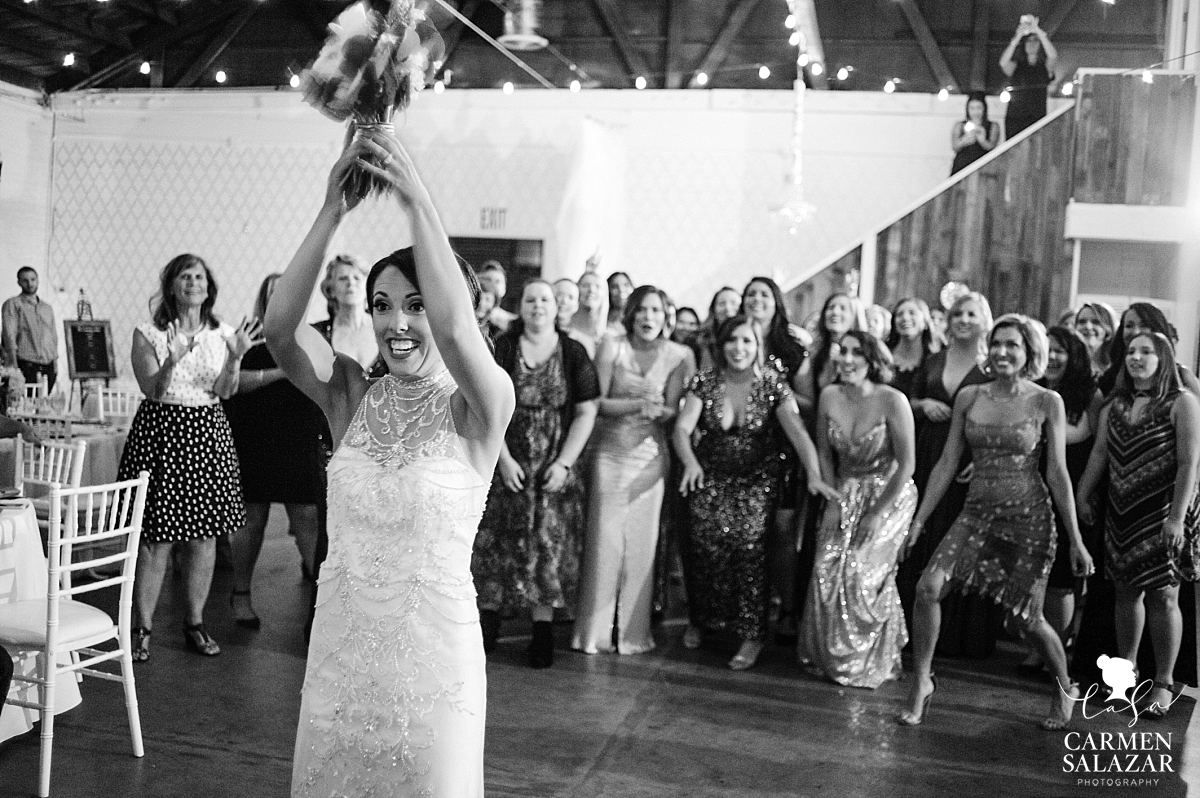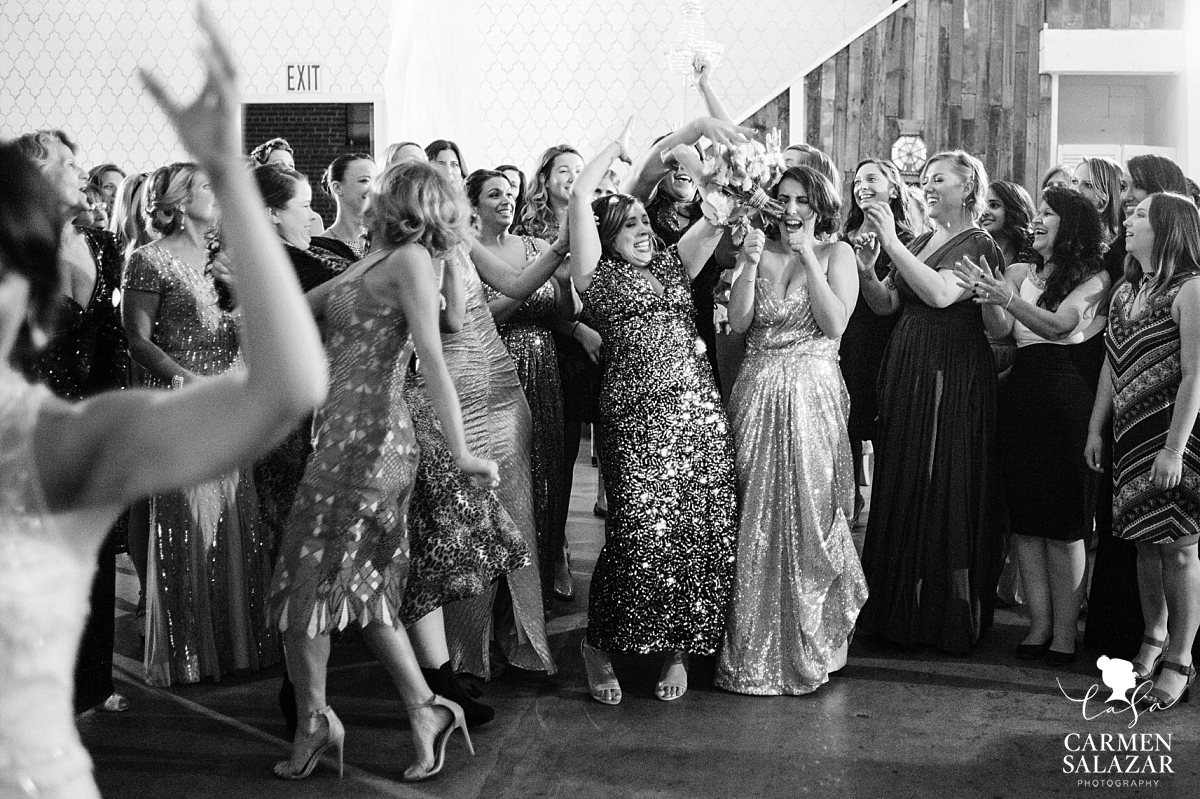 This crew takes tosses very seriously — LOL!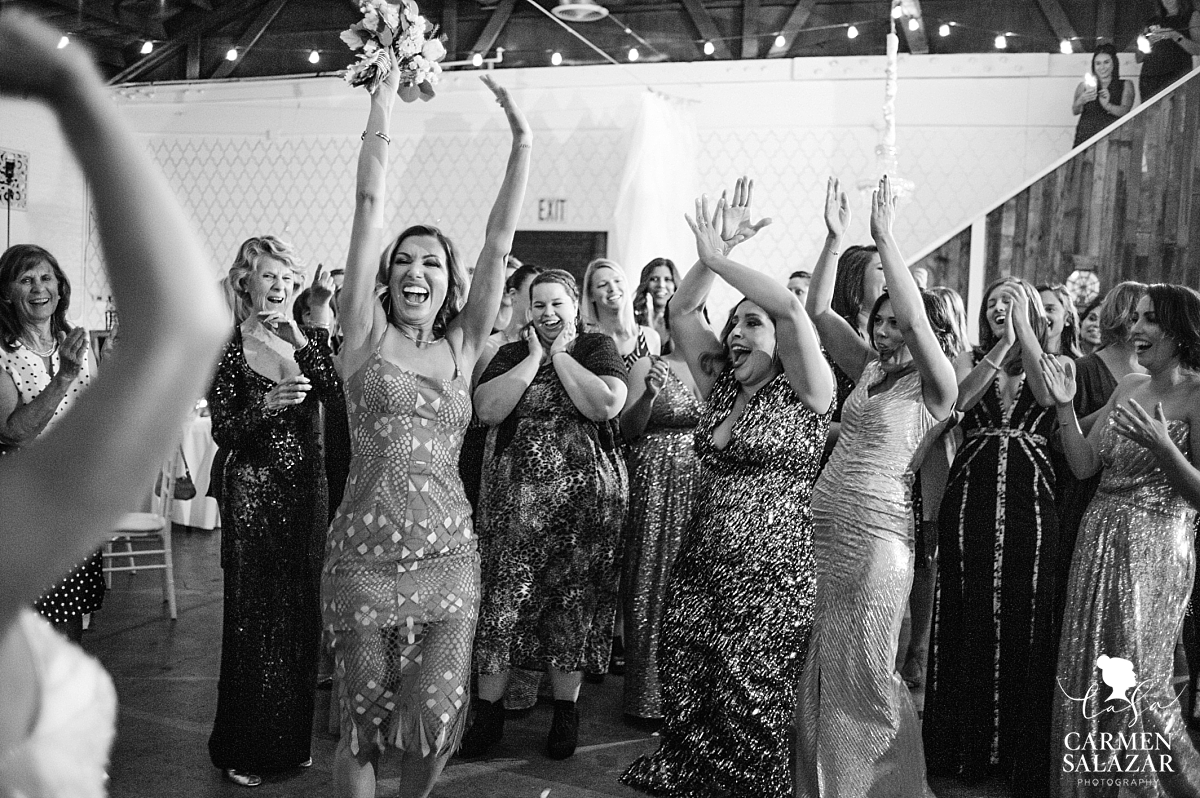 And then came the dance floor action…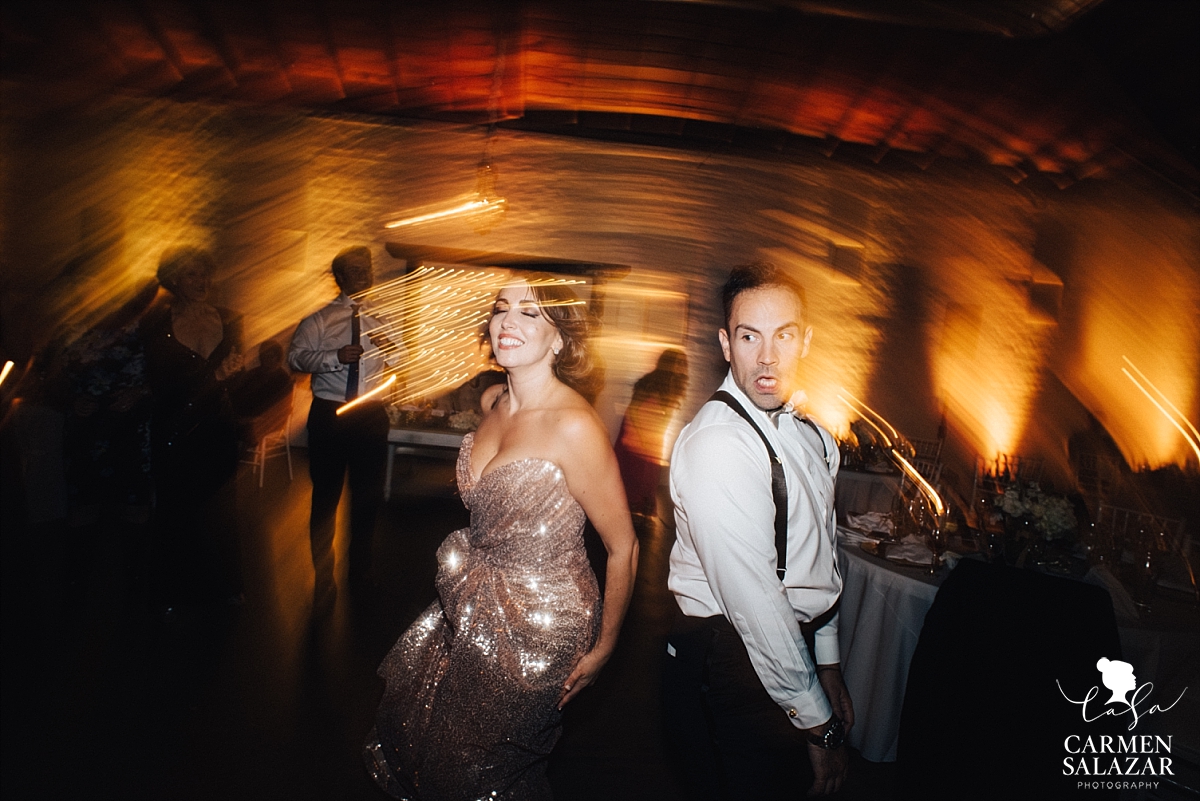 Apparently when you put a room of professional dancers together, it makes for some amazing dance floor moments!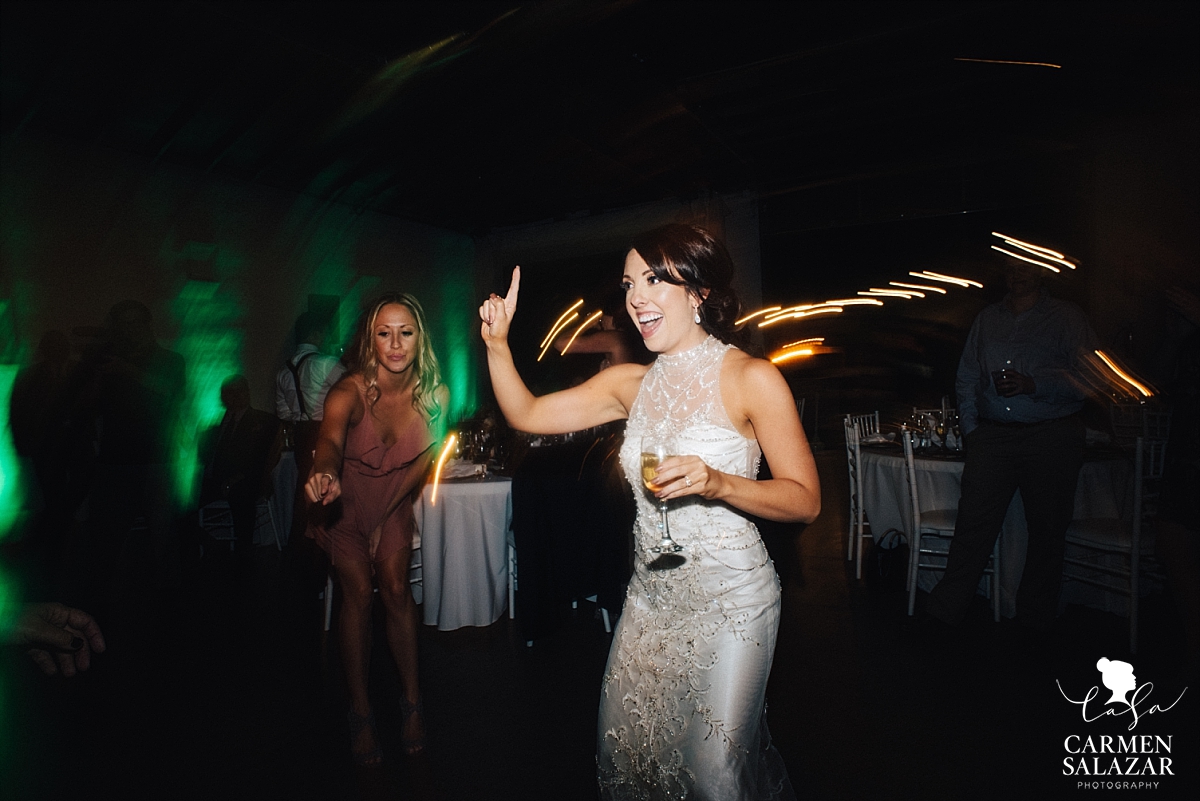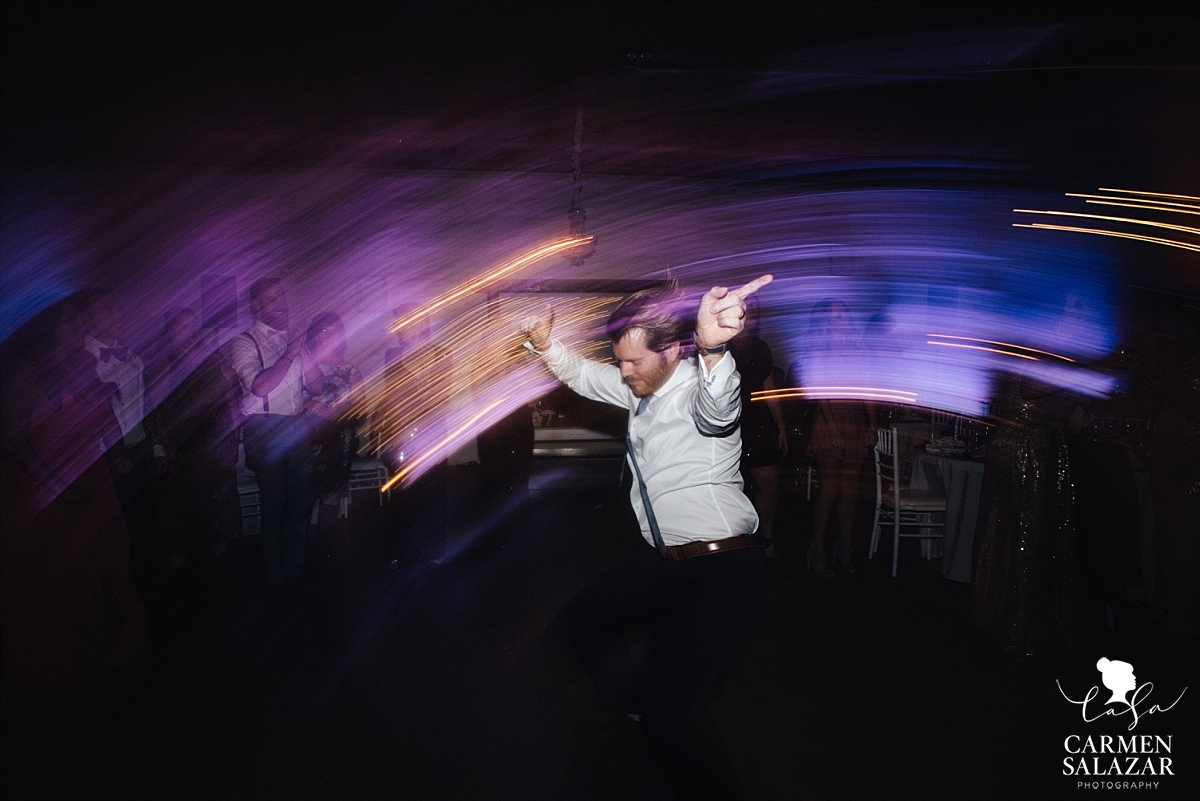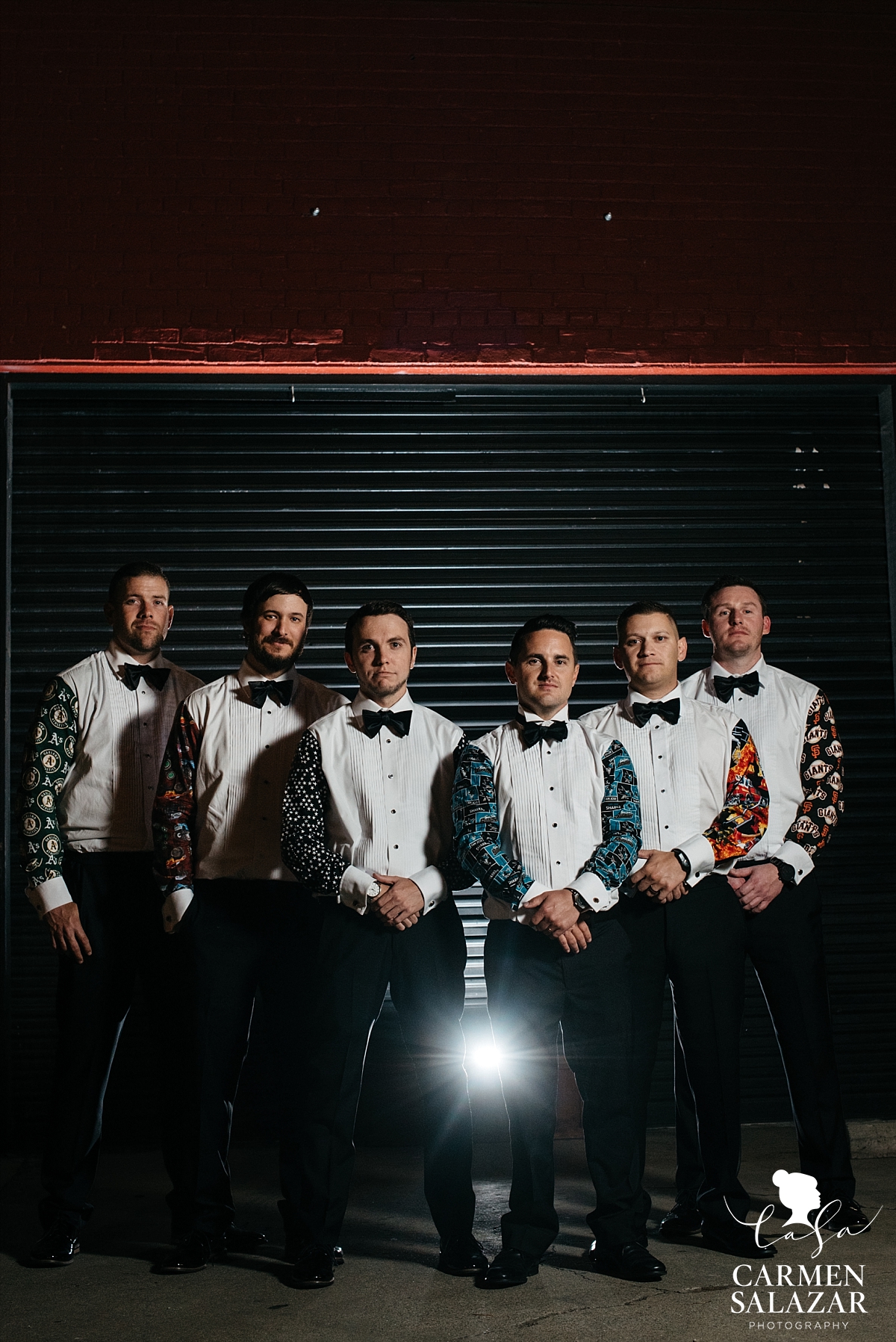 If these guys couldn't get any cooler — I made the discovery that not only Chris was reppin' some sports love under his jacket. These custom sleeved shirts are so fun!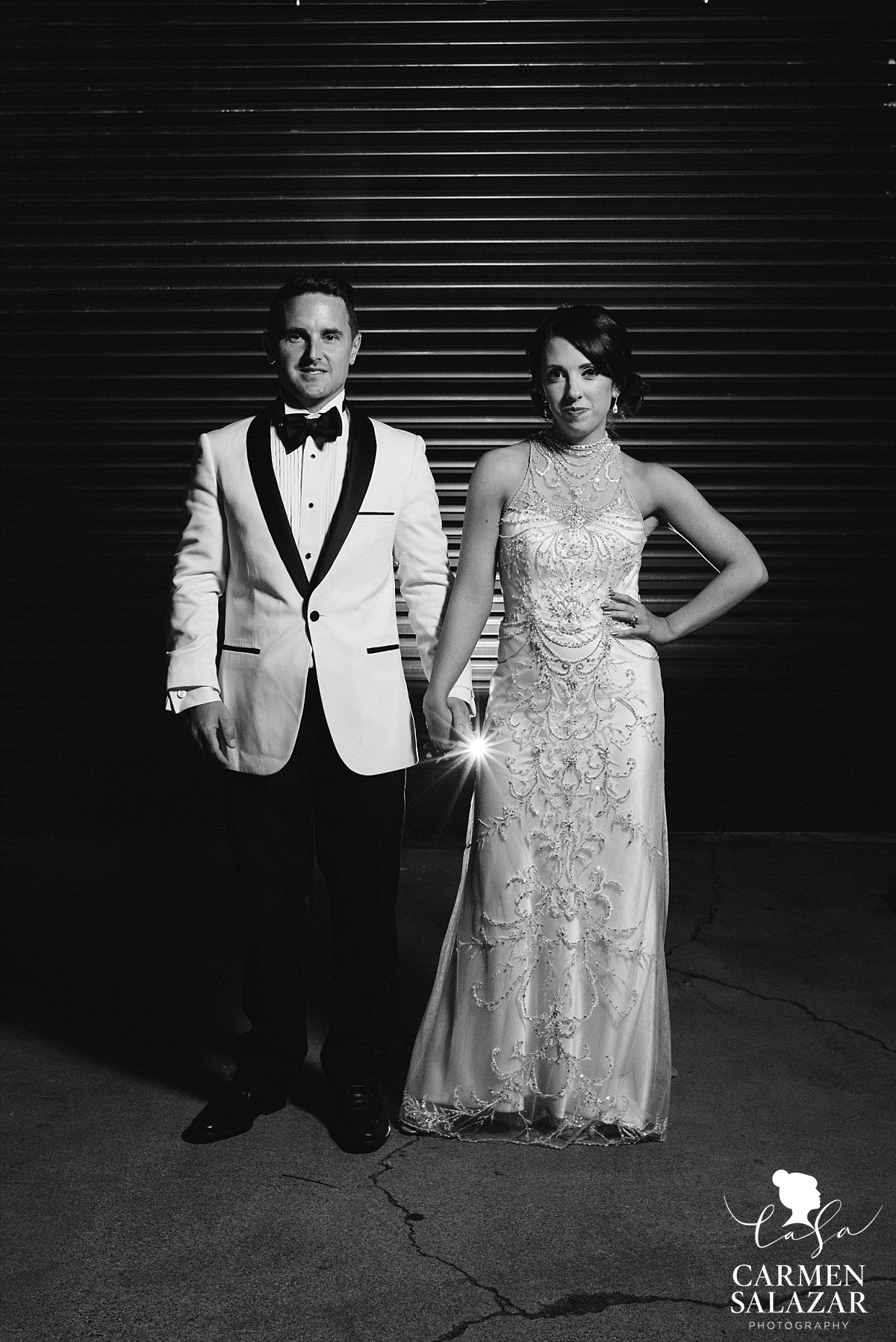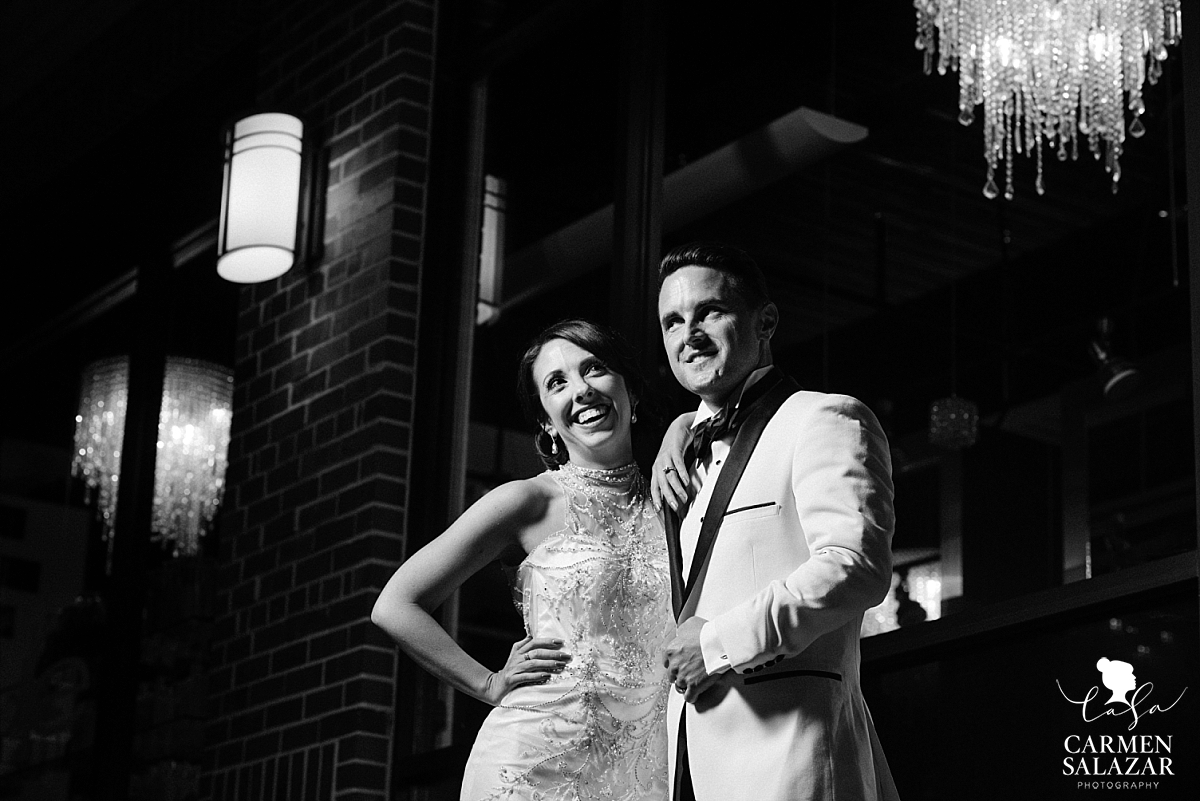 Congratulations Christina and Chris — keep on dancing, laughing, and taking adorable photos of Ace !
Venue – The Find / Studio 817
DJ – Function 45 Event Entertainment
Catering – Rayna's Gourmet Catering
Linens – La Tavola Fine Linen
Dress – Miosa Bride
Tux – THE BLACK TUX
Florist – The Pollen Mill
Custom Tux Shirt – Tacky Tux
Hair stylists – Nikki Gates
Makeup Artist- Jayna DeSoiza