I cannot express how excited I am to capture Clay and Logan's big day tomorrow! The two will wed at Antiquité Maison Privée, and not even rain showers could dampen their love.
I knew that when I photographed their engagement, they wanted to bring the roots of their romance into the session.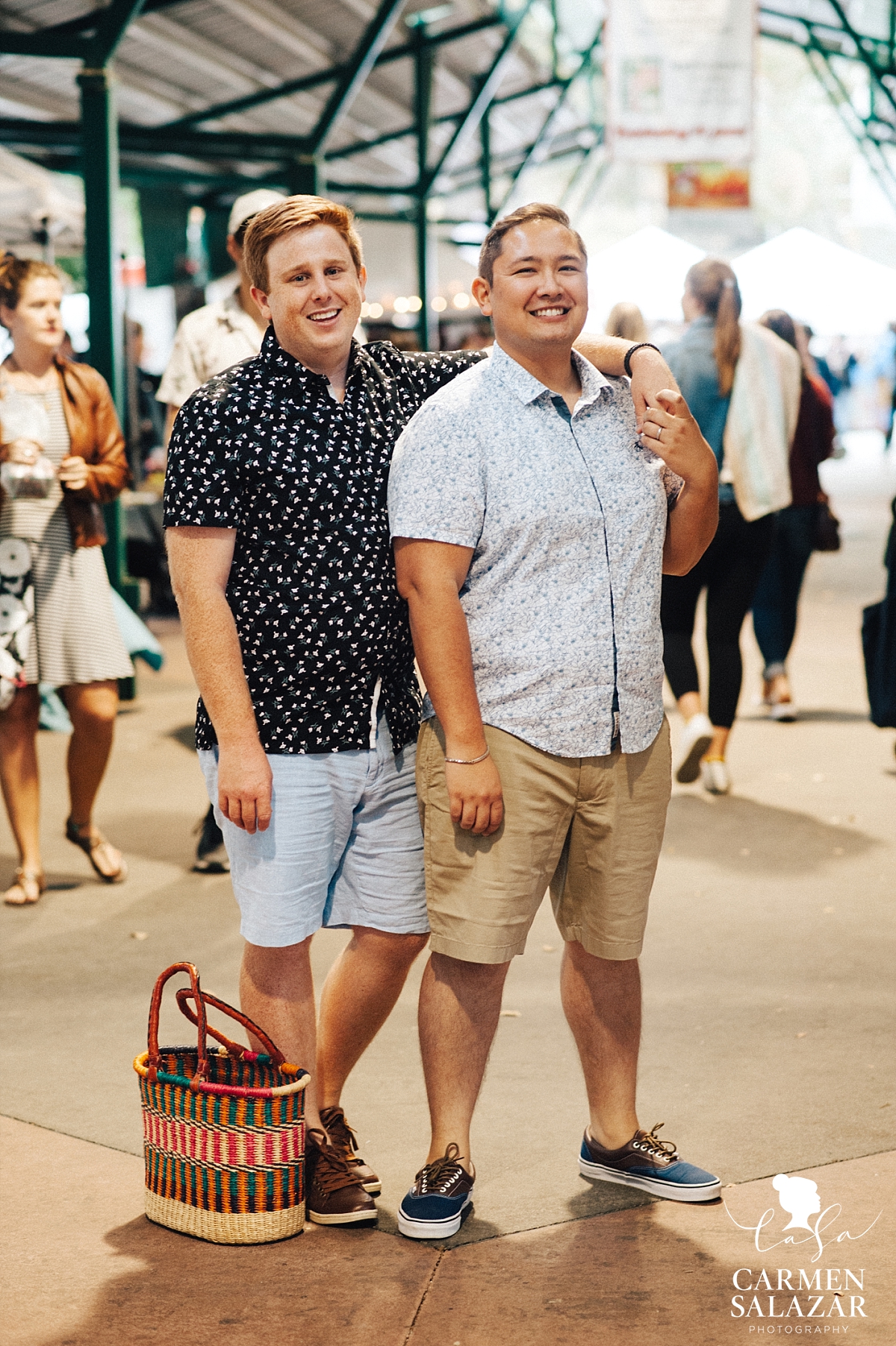 One of Logan and Clay's favorite things to do is get fresh fruits and veggies at the Davis Farmer's Market. Apparently Clay knows exactly how to find the perfect tomato stand (and boy does he love his tomatoes)!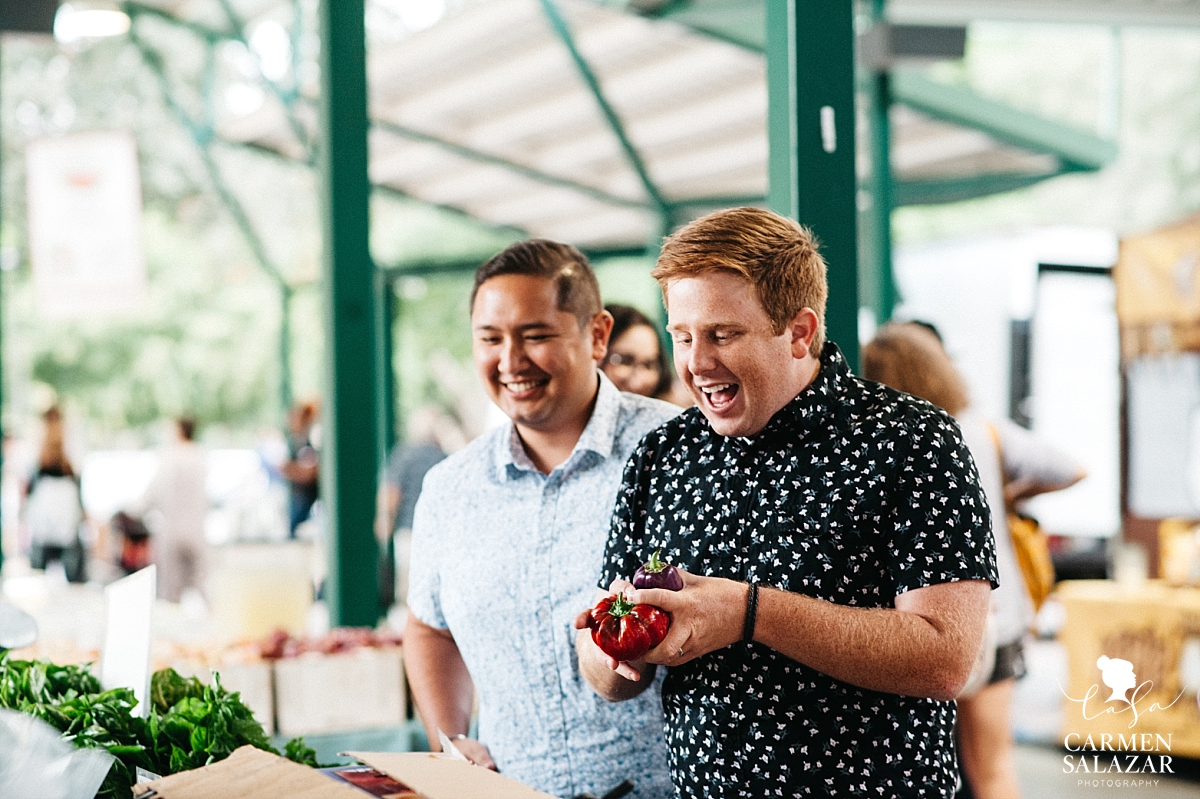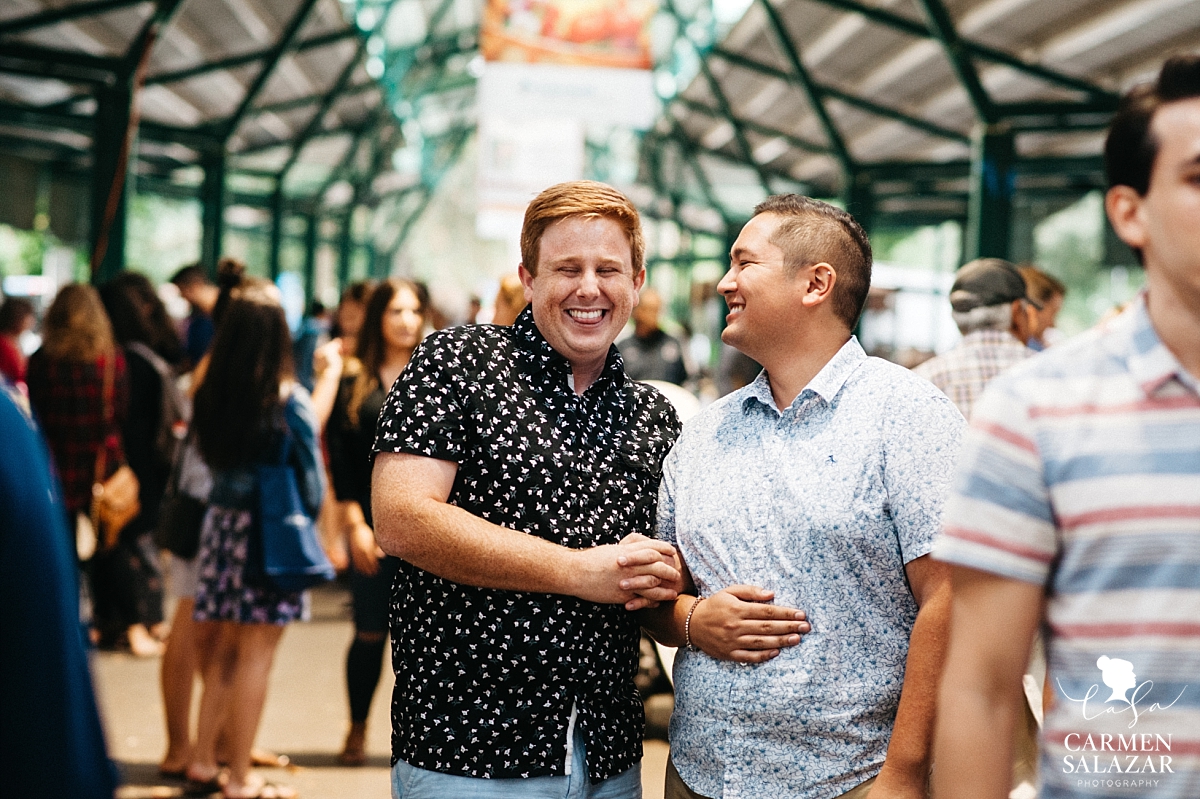 After attending UC Davis together, the guys love spending time around the town. From the bicycle filled city streets to a lovely spot for a picnic for two, Davis has become an essential part of their story.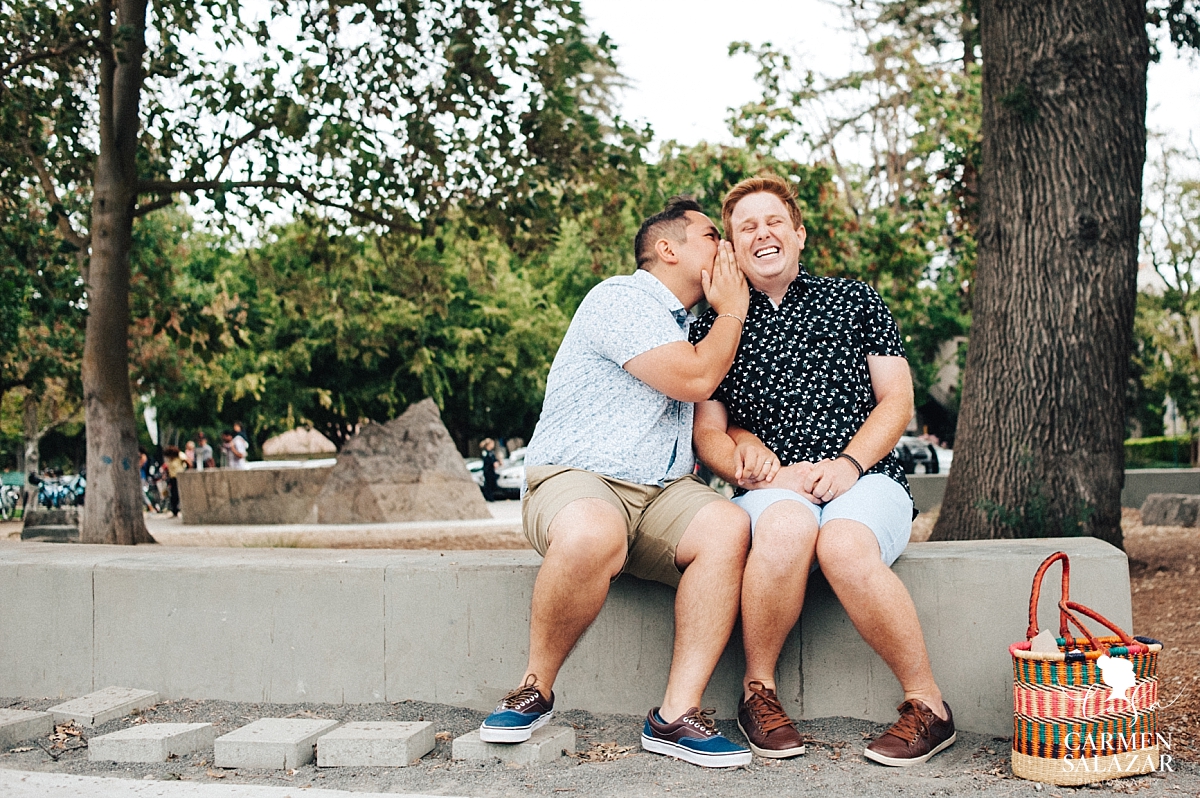 Through their mutual friends in Logan's dorm, he met Clay — noticing that while he was on the quiet side, Clay had the cutest and loudest laugh!
Clay (who hadn't come out yet) and their friends were shocked when Logan asked him out on a date!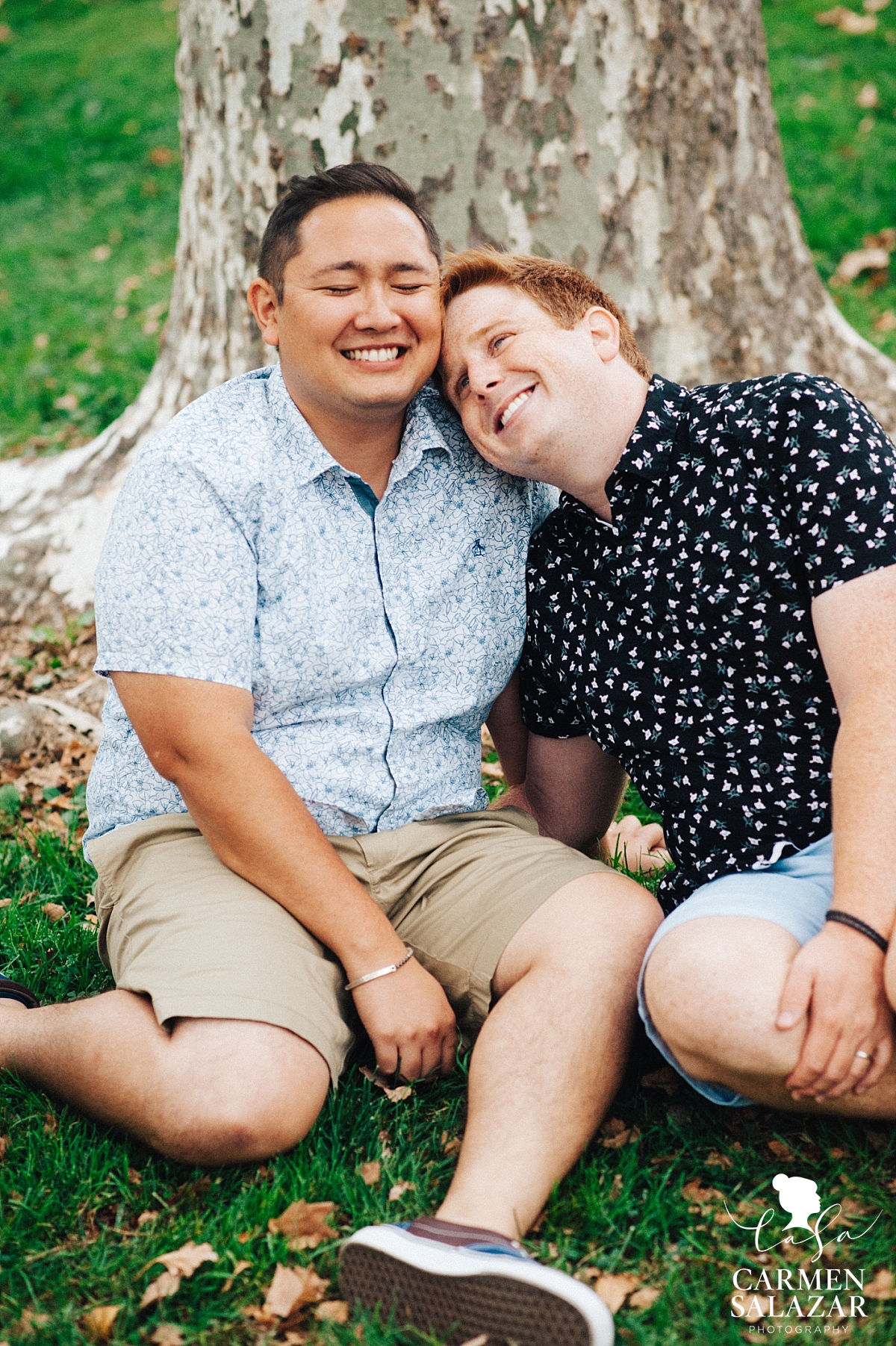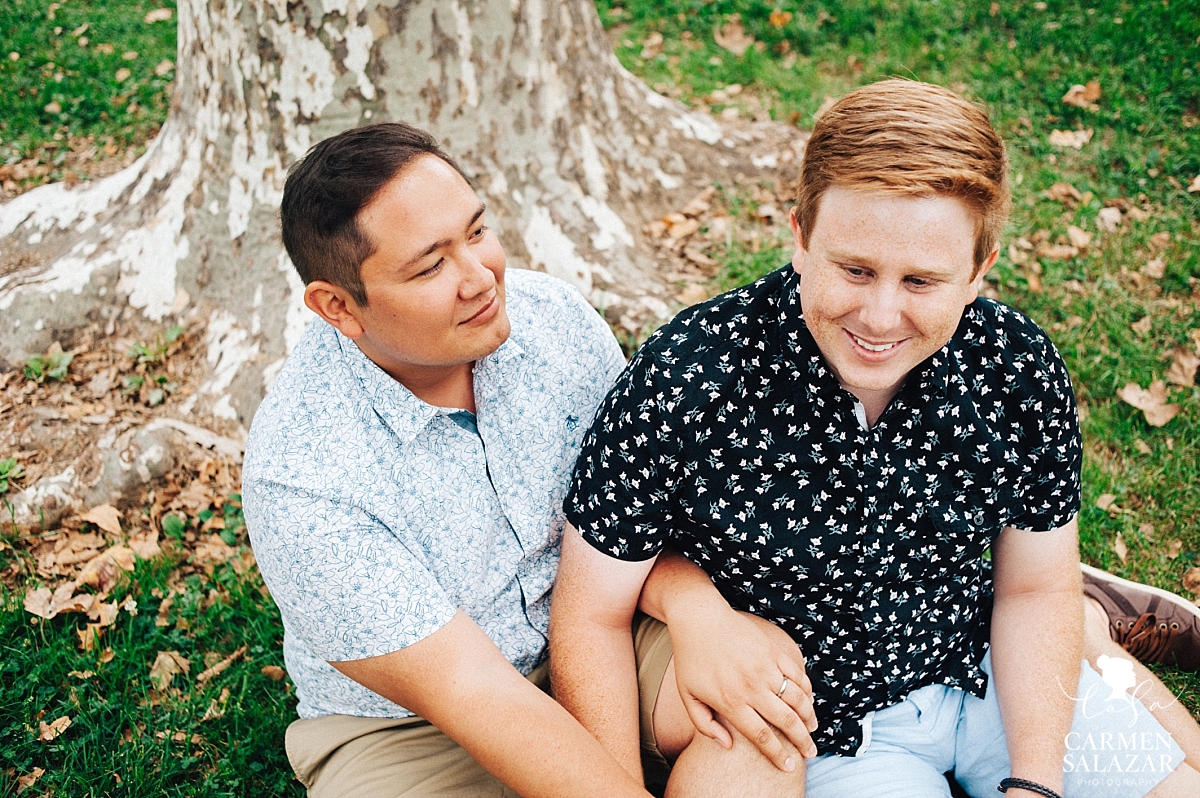 Their first date ended with a romantic night walk in the Davis Arboretum. When a rabbit jumped out of the bushes and startled Clayton, Logan teased him and they knew they were smitten.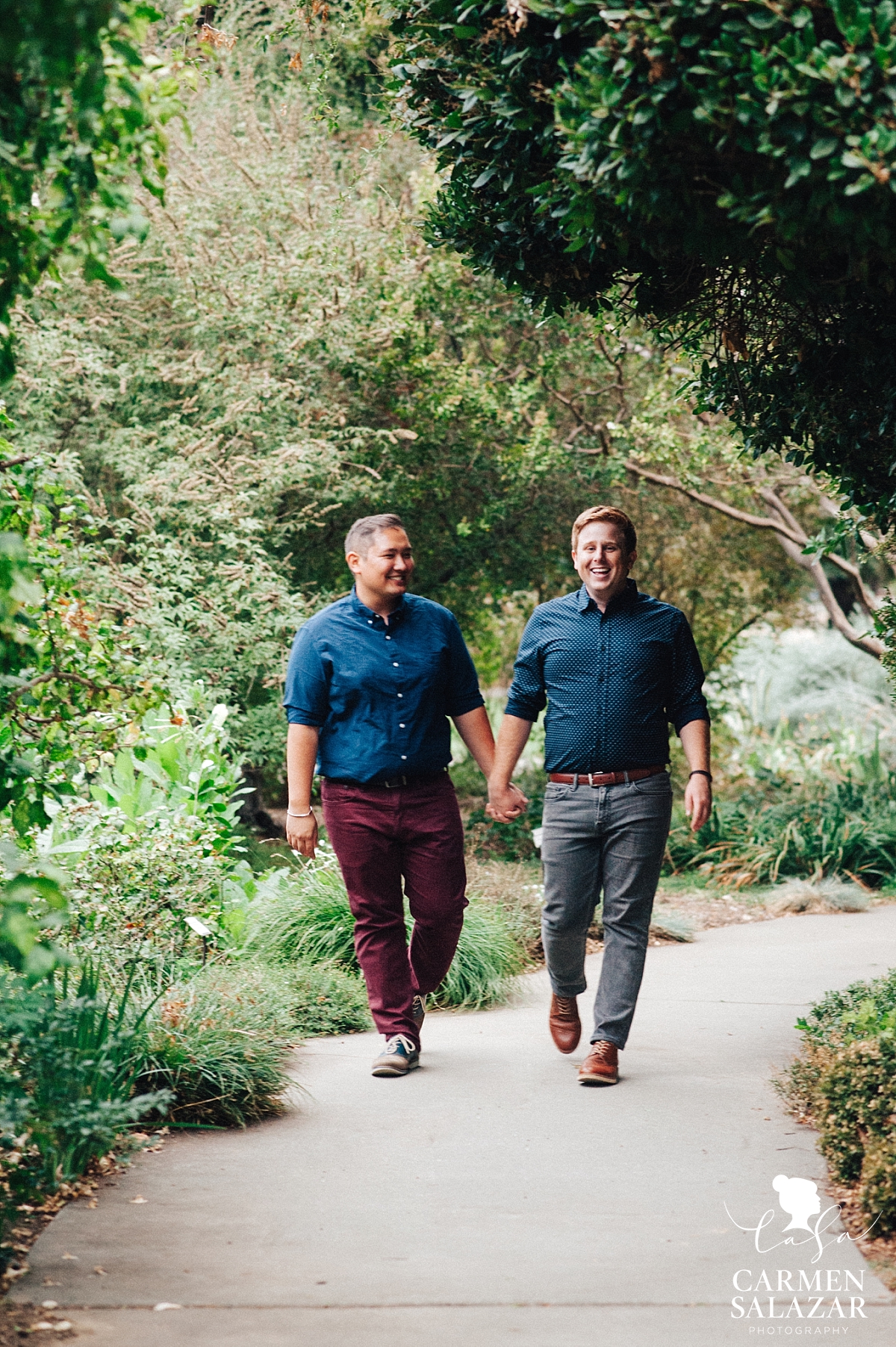 What better way to celebrate their love, than a stroll through the Arboretum! Not only did the gorgeous garden spark their romance — it was where Logan proposed!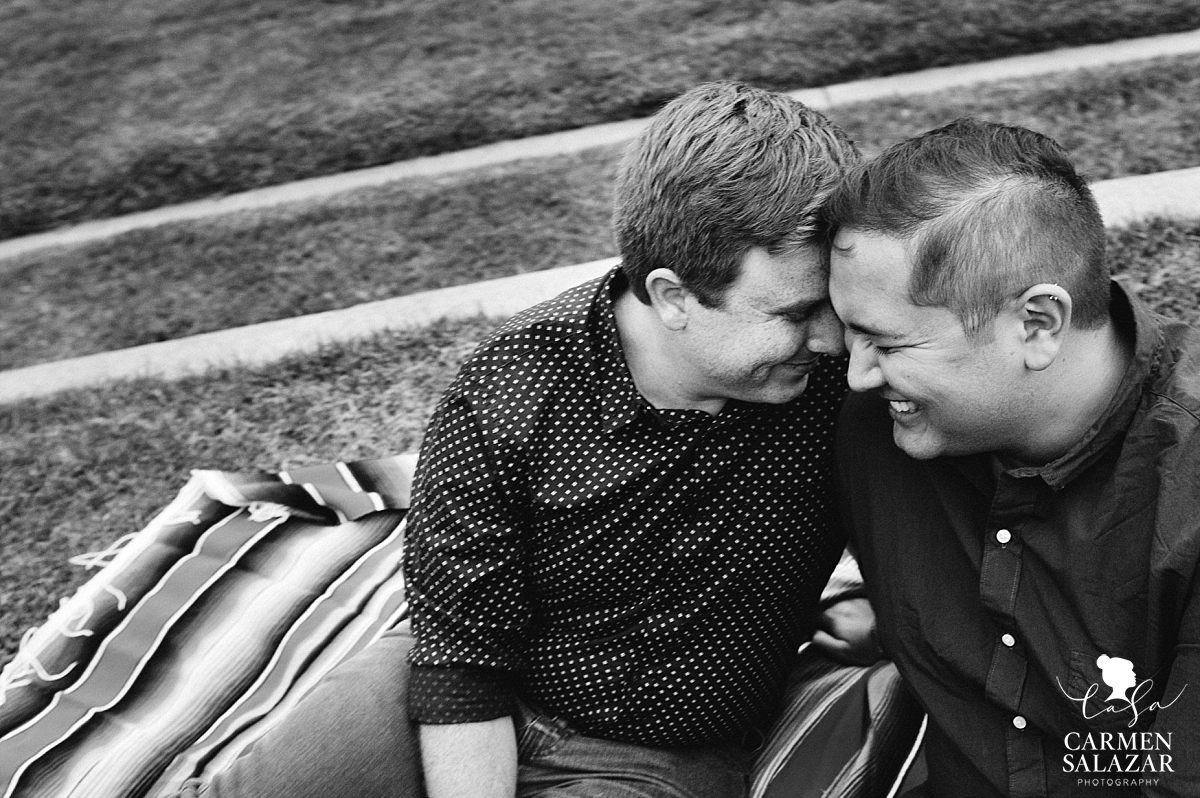 This lovely lawn is the exact spot where he asked Clay to be his husband. (And I am obsessed with their Mexican picnic blanket!)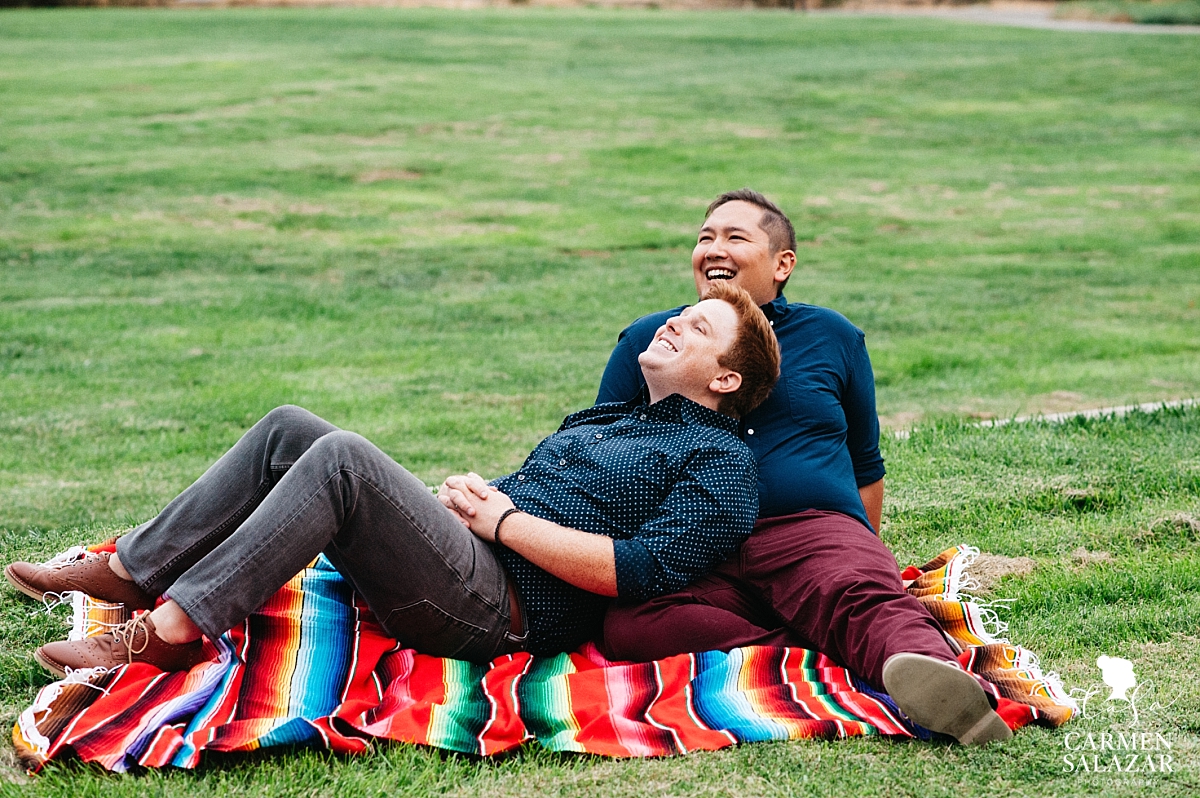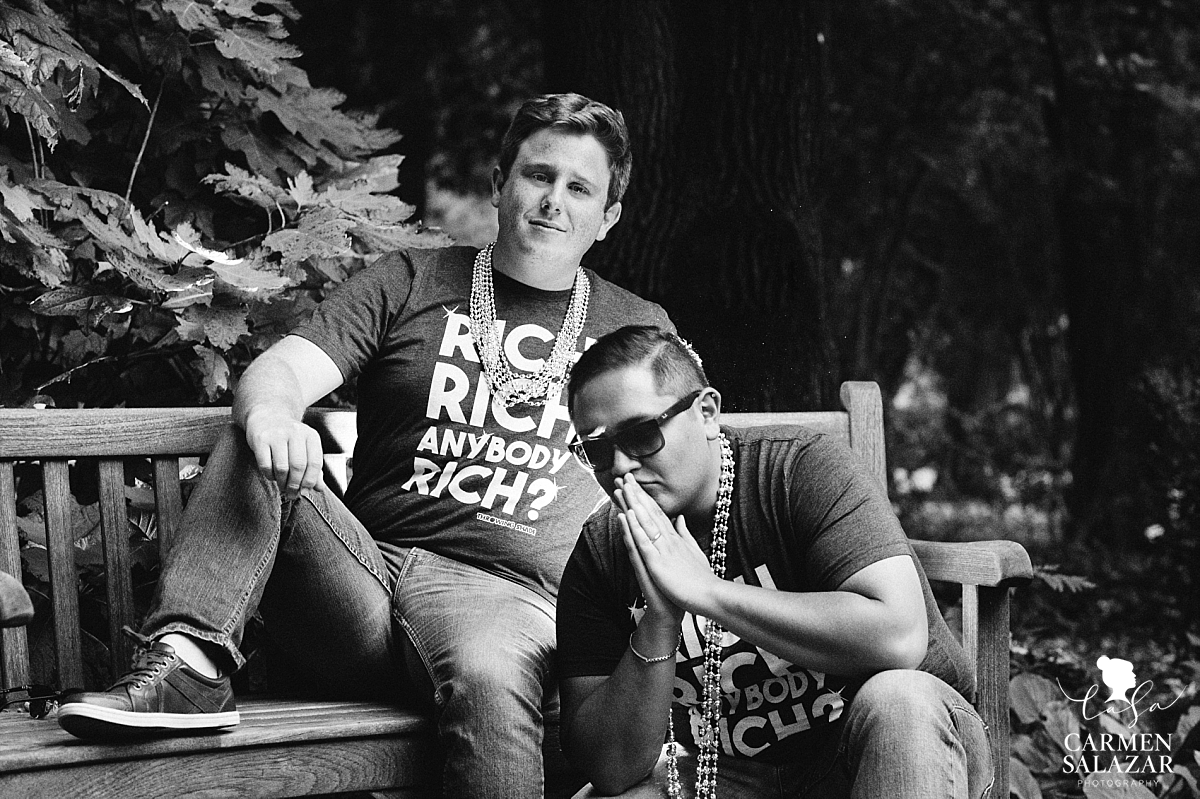 We couldn't leave the engagement session without a little fun! Clay and Logan like to listen to their favorite podcasts in the car — Throwing Shade is clearly the top of the list. Can ya handle it?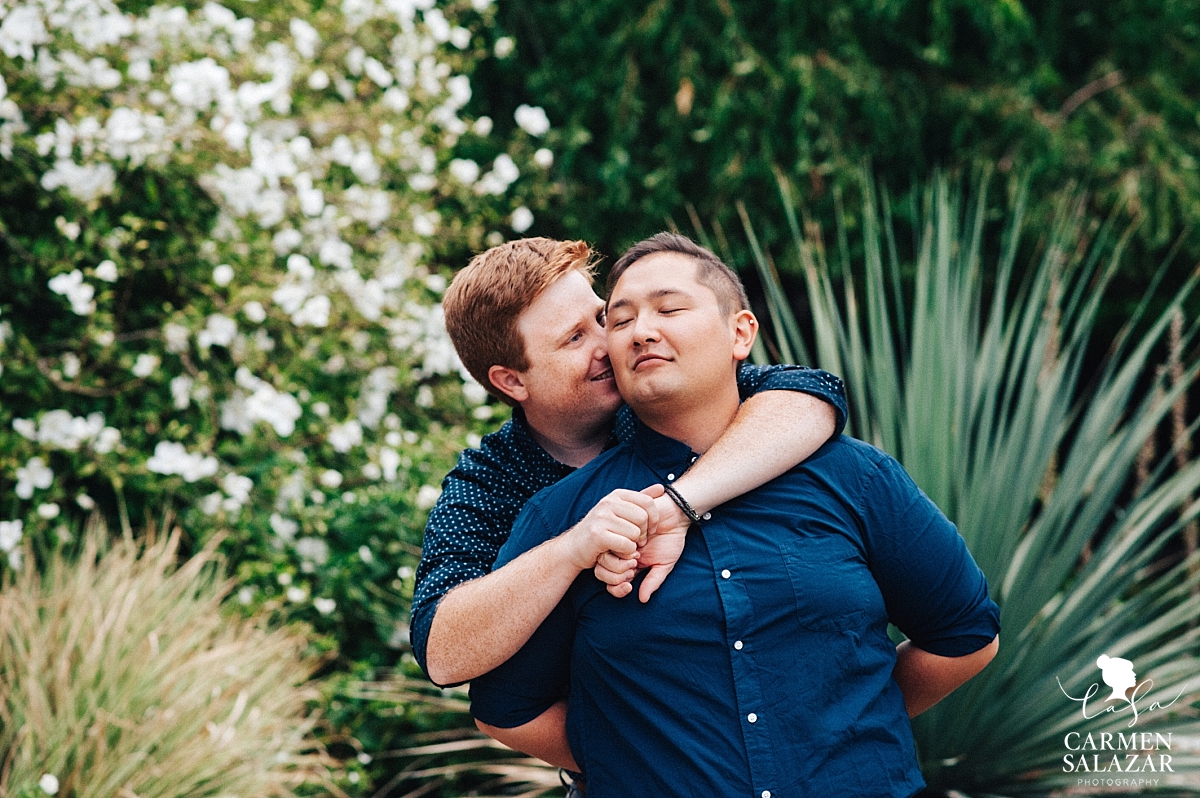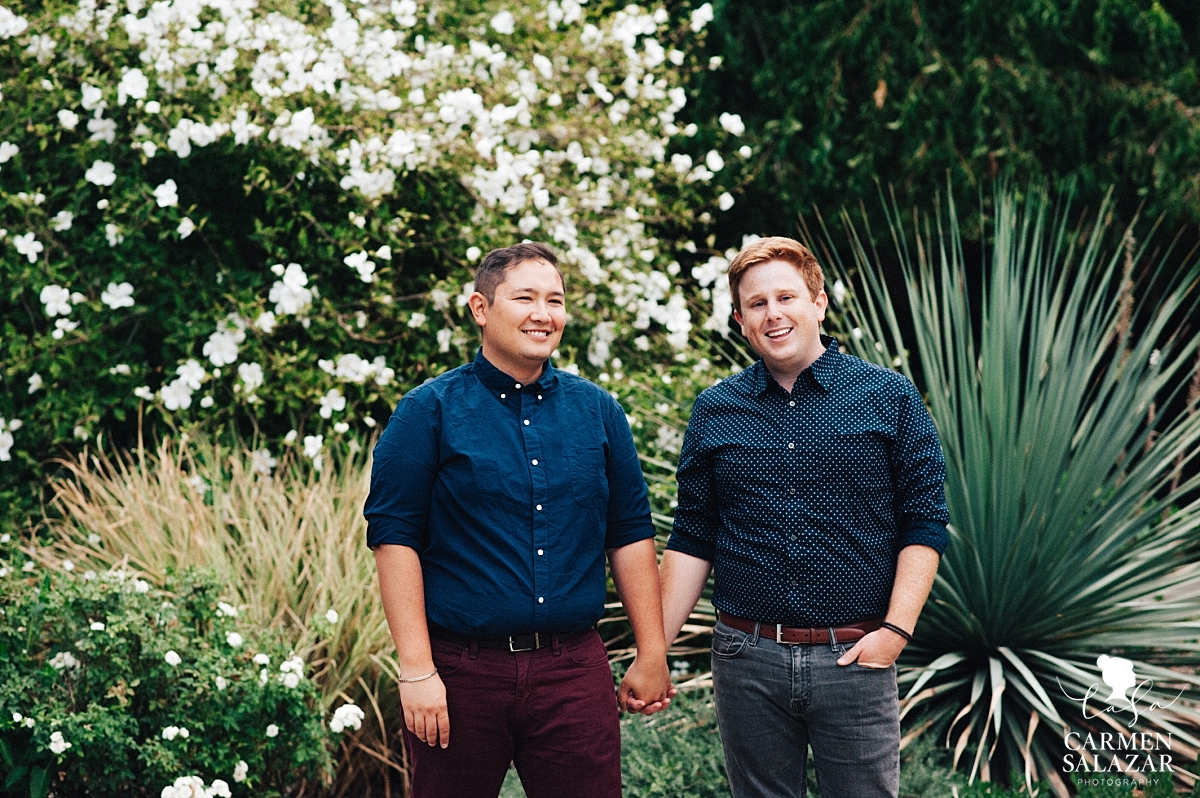 I had such a fabulous time getting to know these lovebirds — snuggles always warm my heart!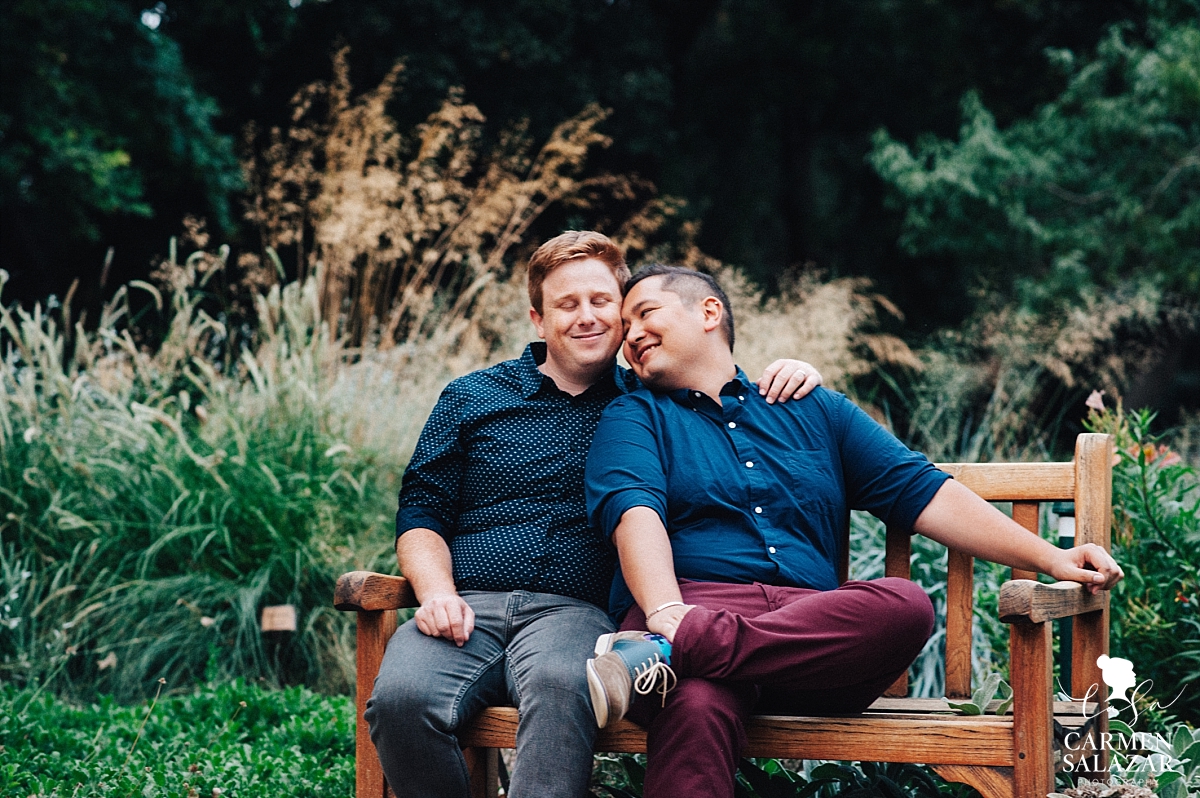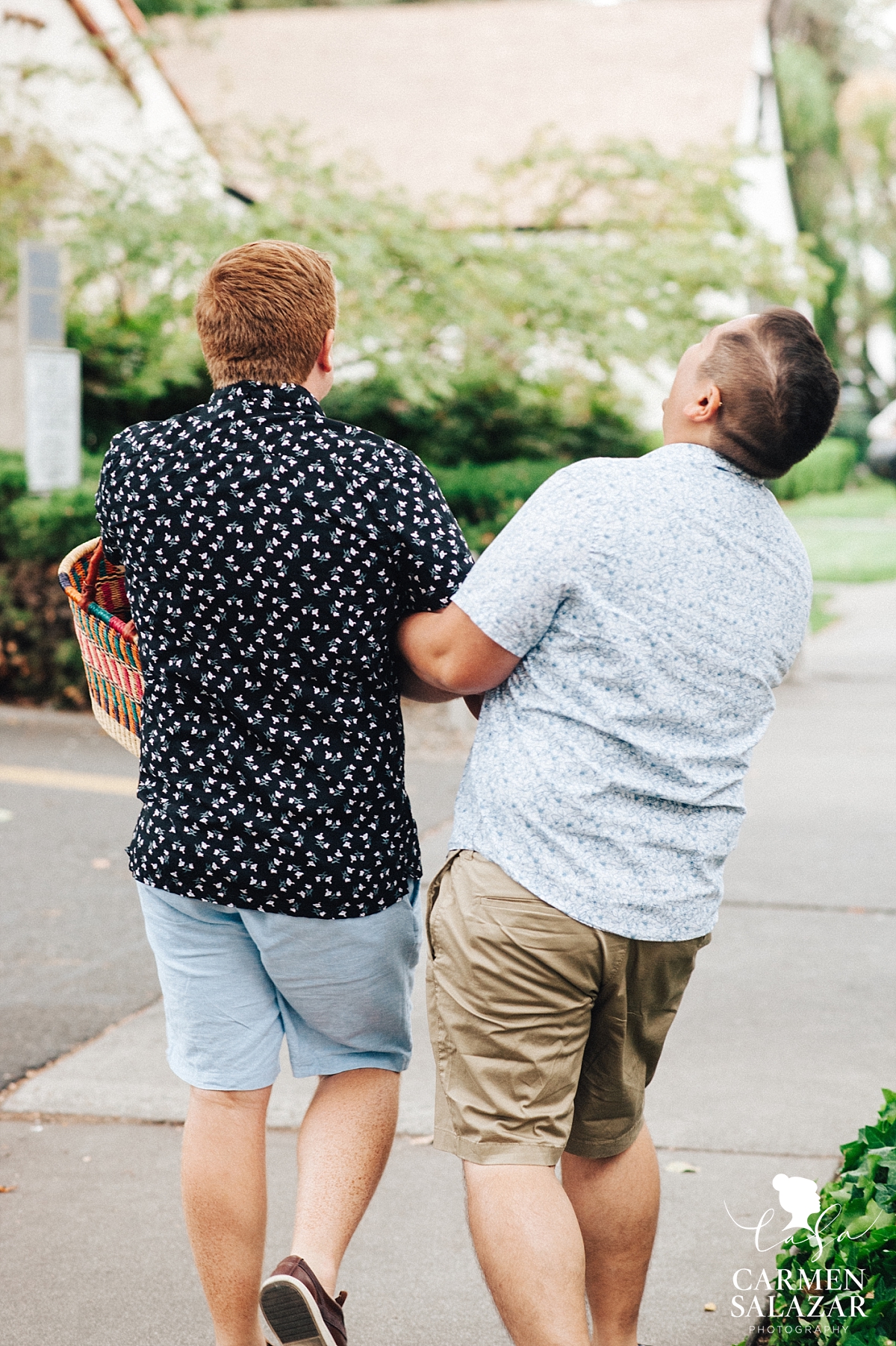 Congratulations Clayton and Logan — I can't wait to watch you walk down the aisle!!
XOXO – Kai