From a Hollywood, whirlwind romance Stephani and Jaxon wed in a gorgeous Park Winters wedding. As a costume designer, our bride met her future hubby on set — where he was working as a cameraman. Through long distance love, these lovebirds found each other and could not be happier!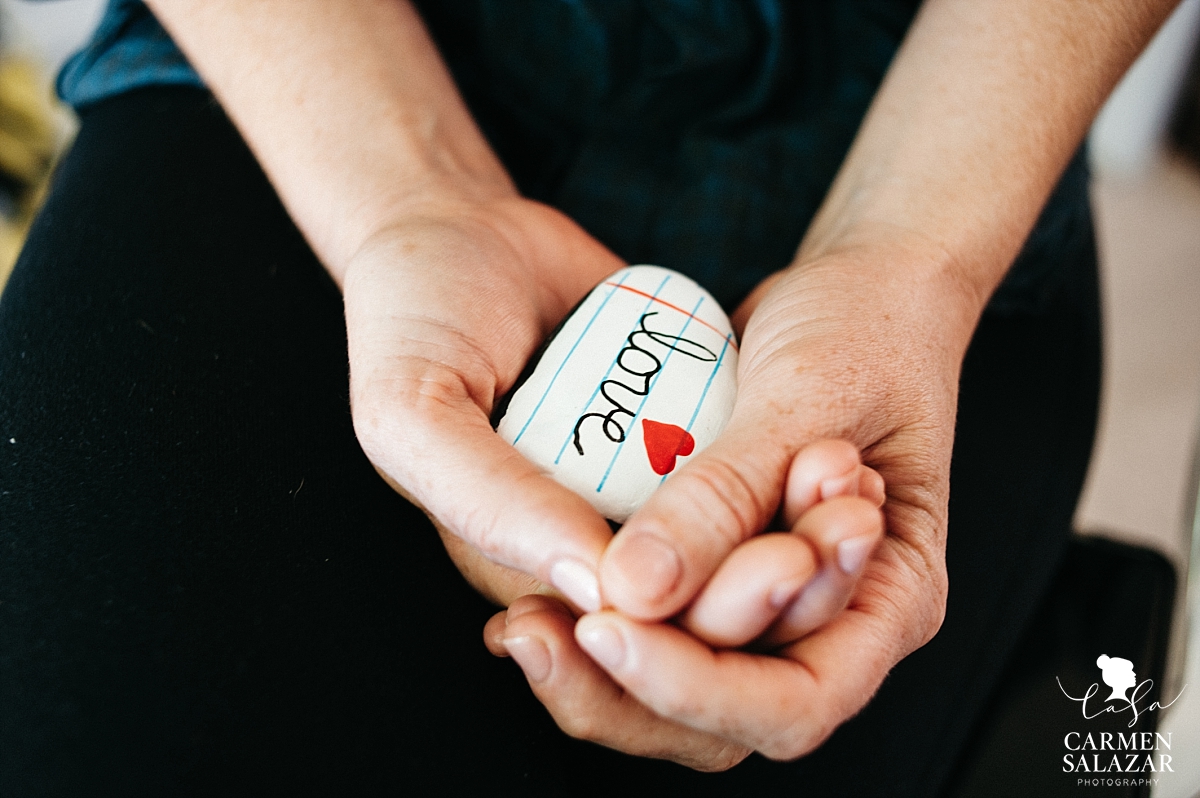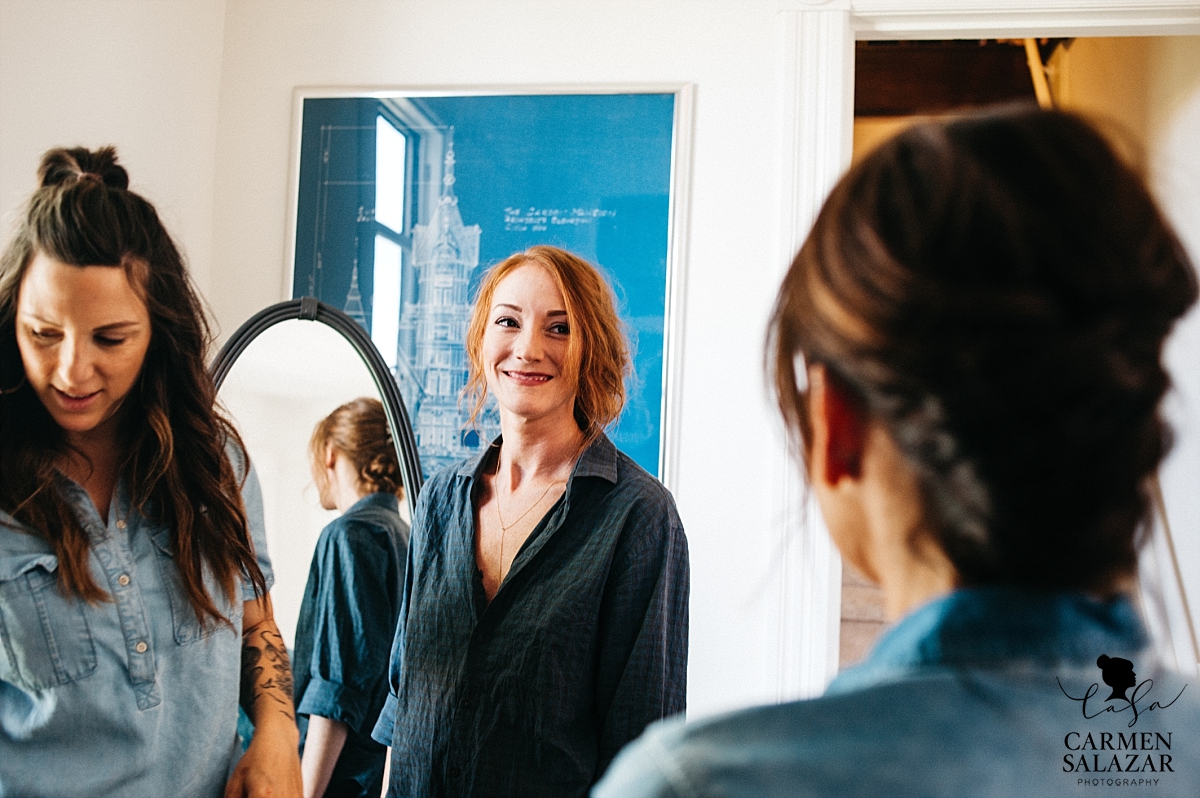 If Stephani was not already crazy talented, she custom designed her own wedding gown! The classic, elegant dress is simply stunning.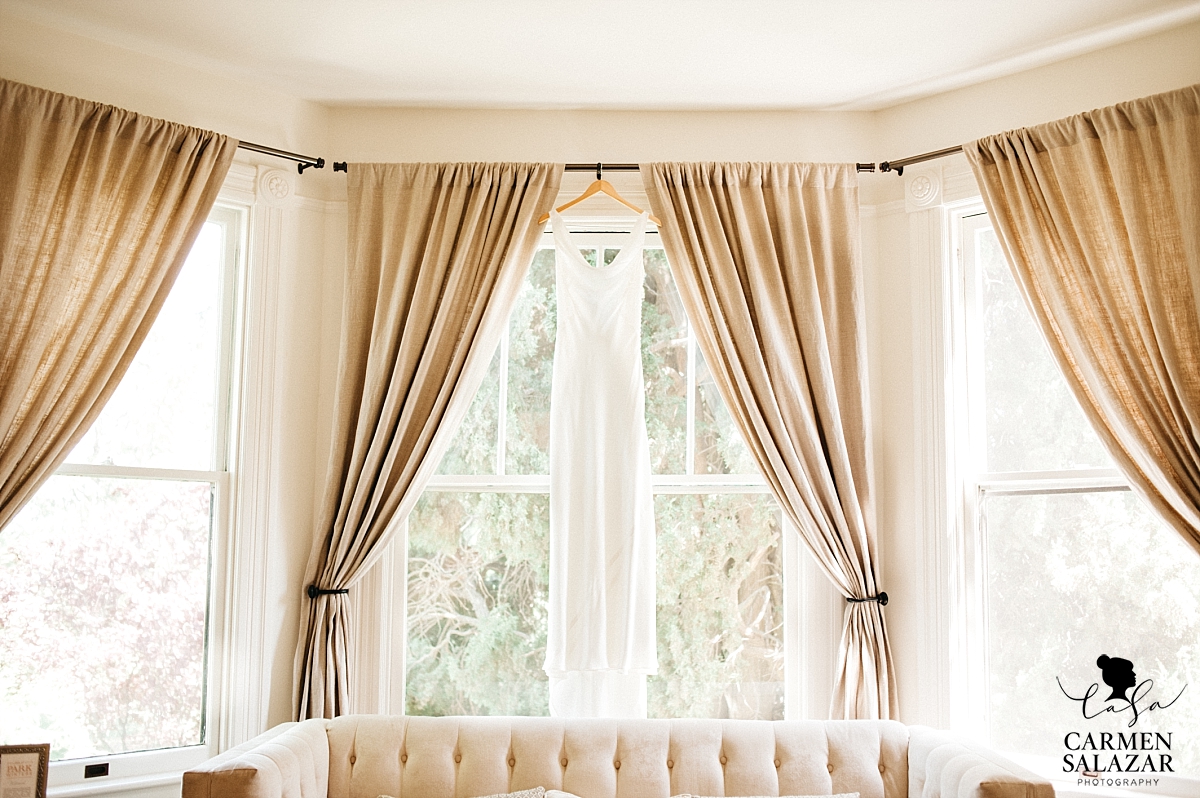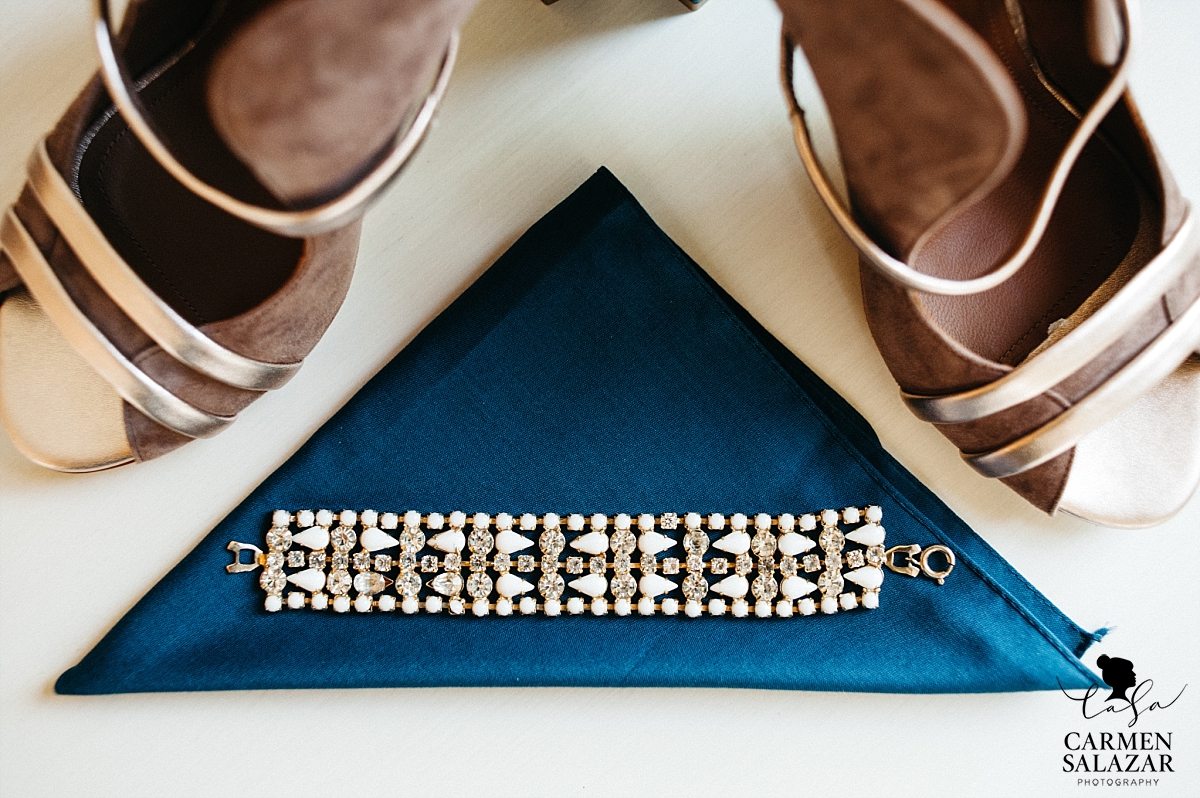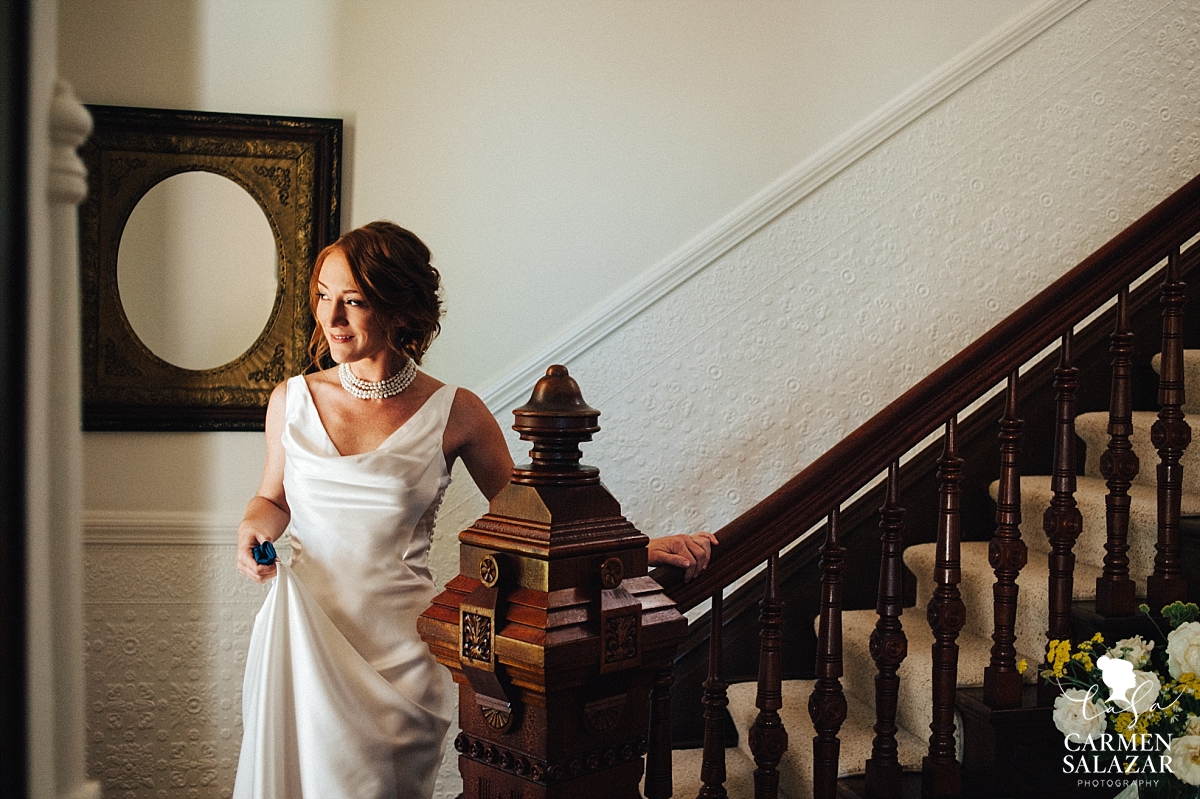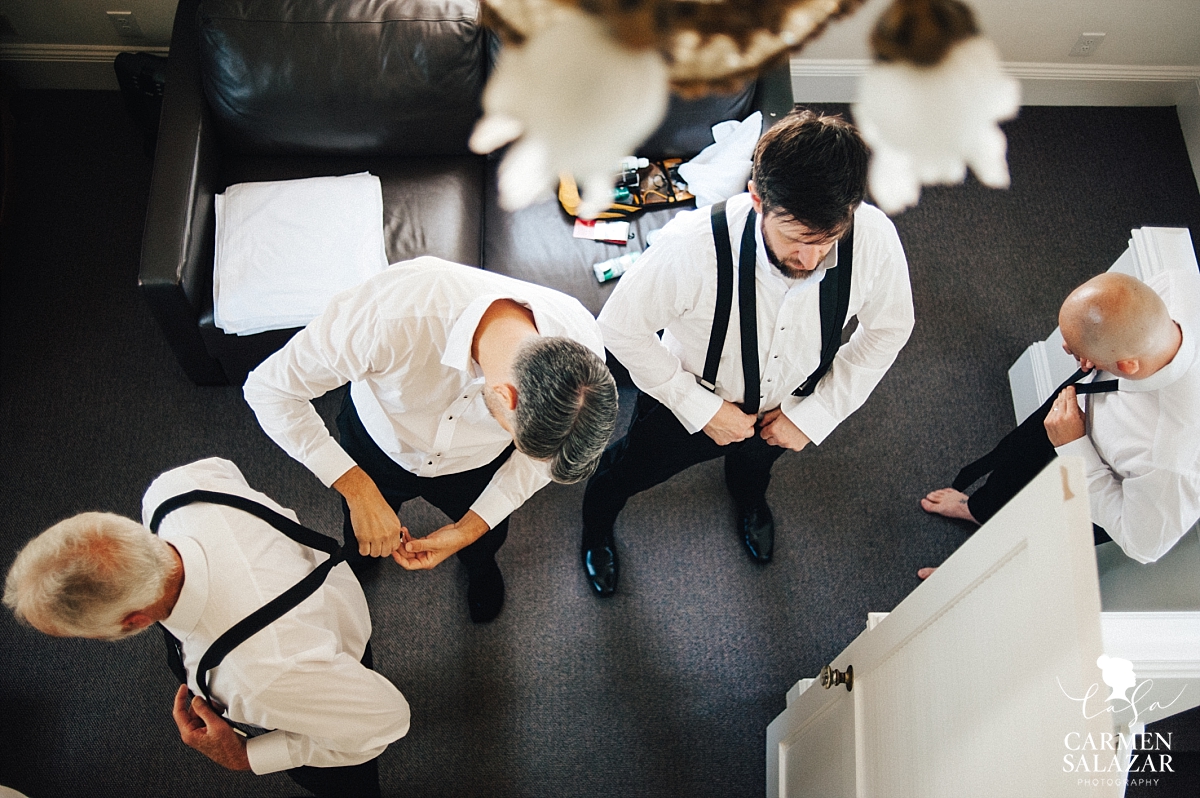 Jaxon wanted their big day to be an intimate affair, with close family and friends. With his father and Stephani's sisters and mother in the bridal party, a deep love was felt all around.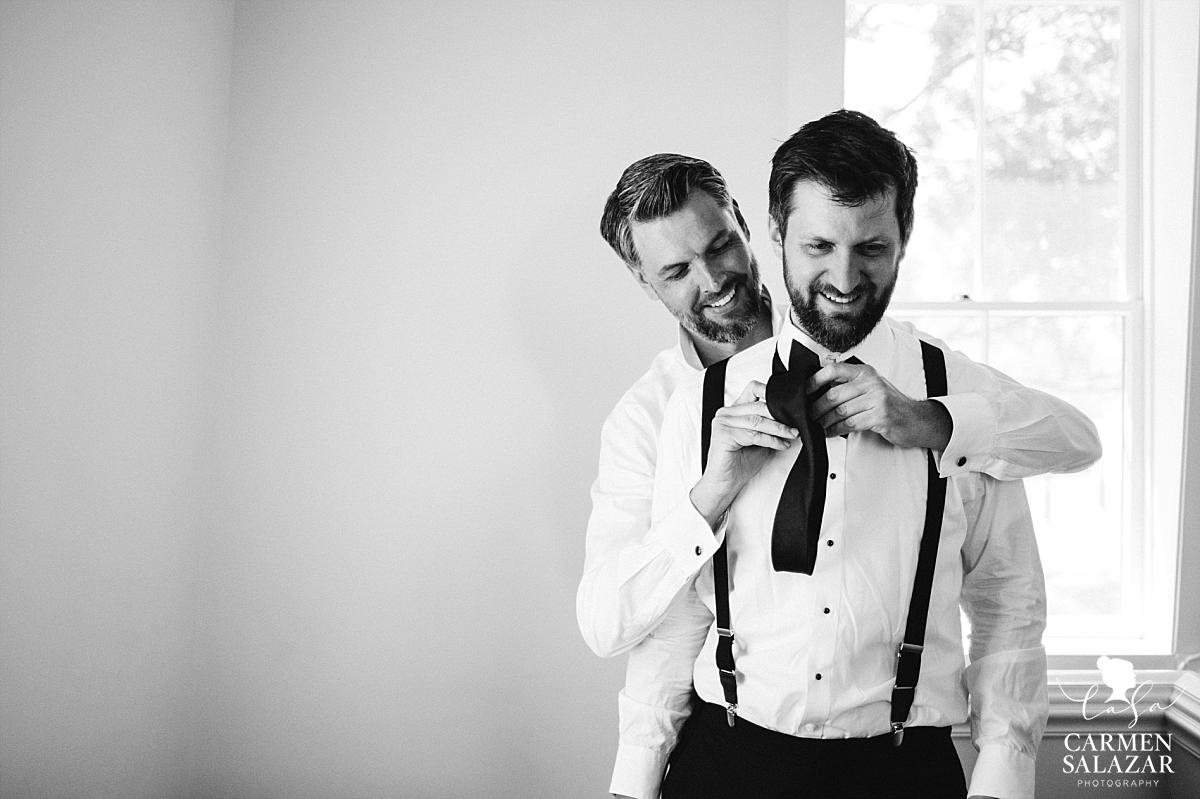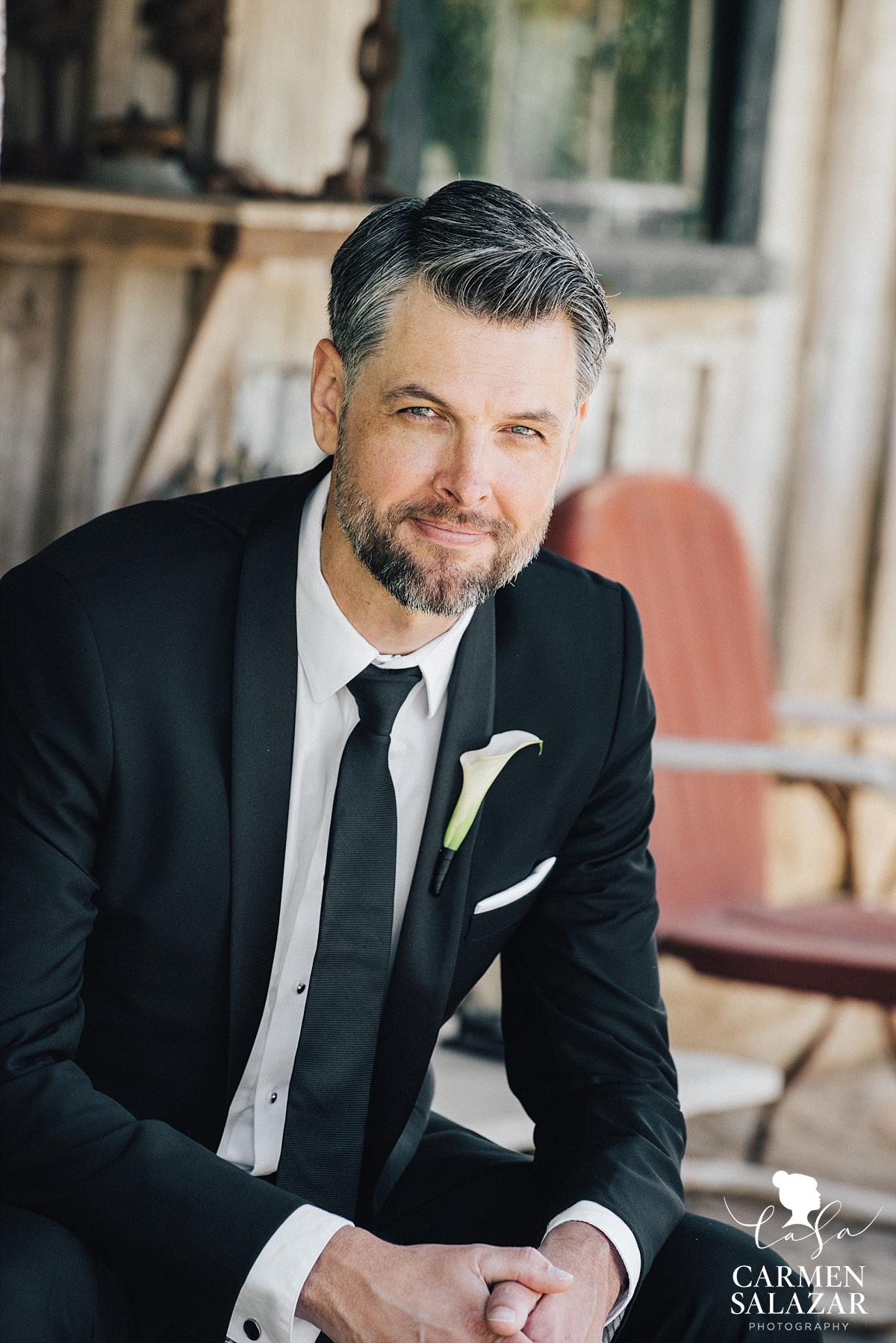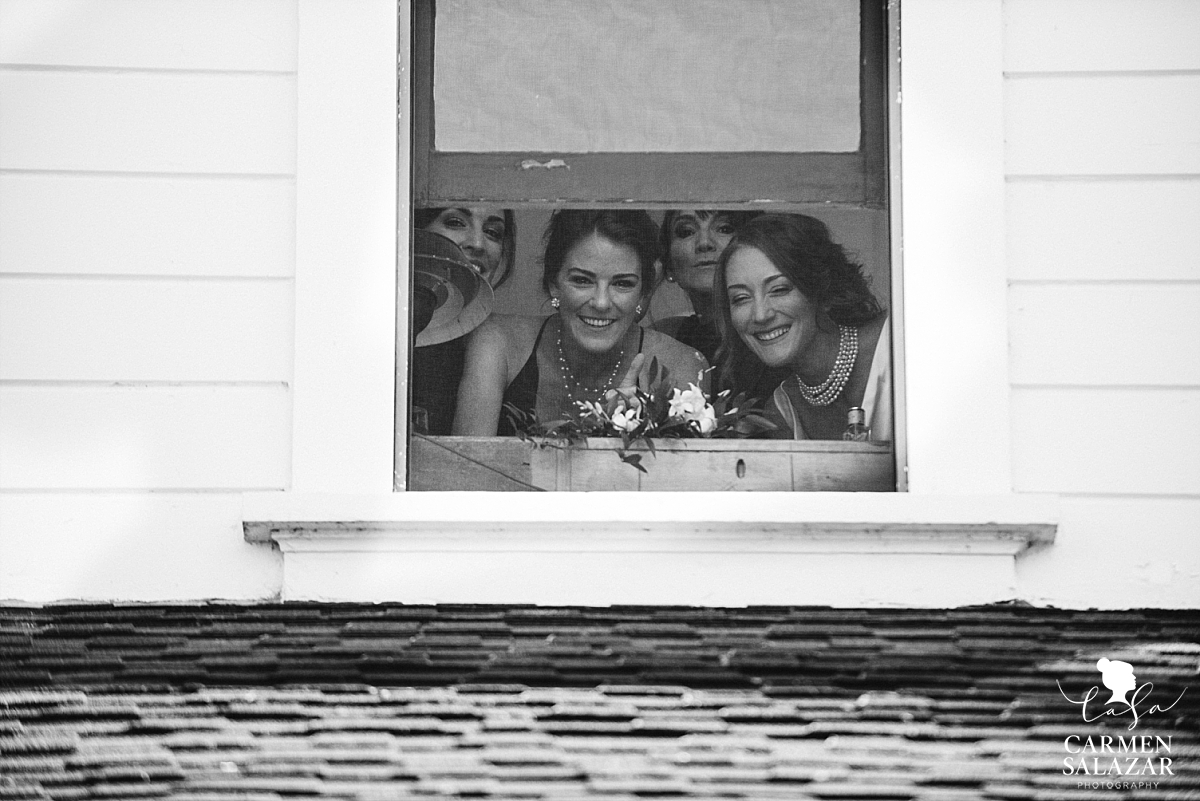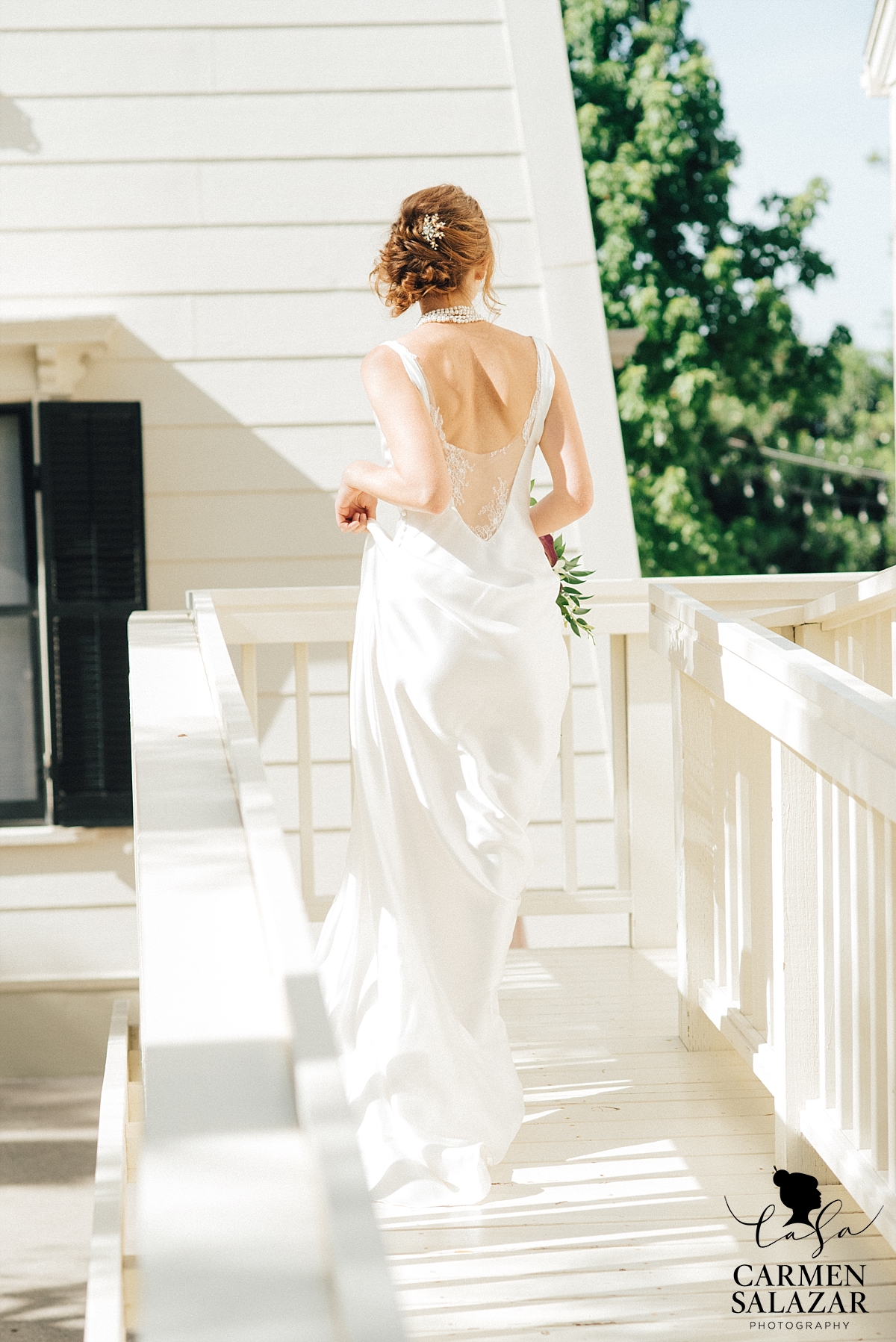 I cannot get enough of this lace and satin gown. Amazing design Stephani!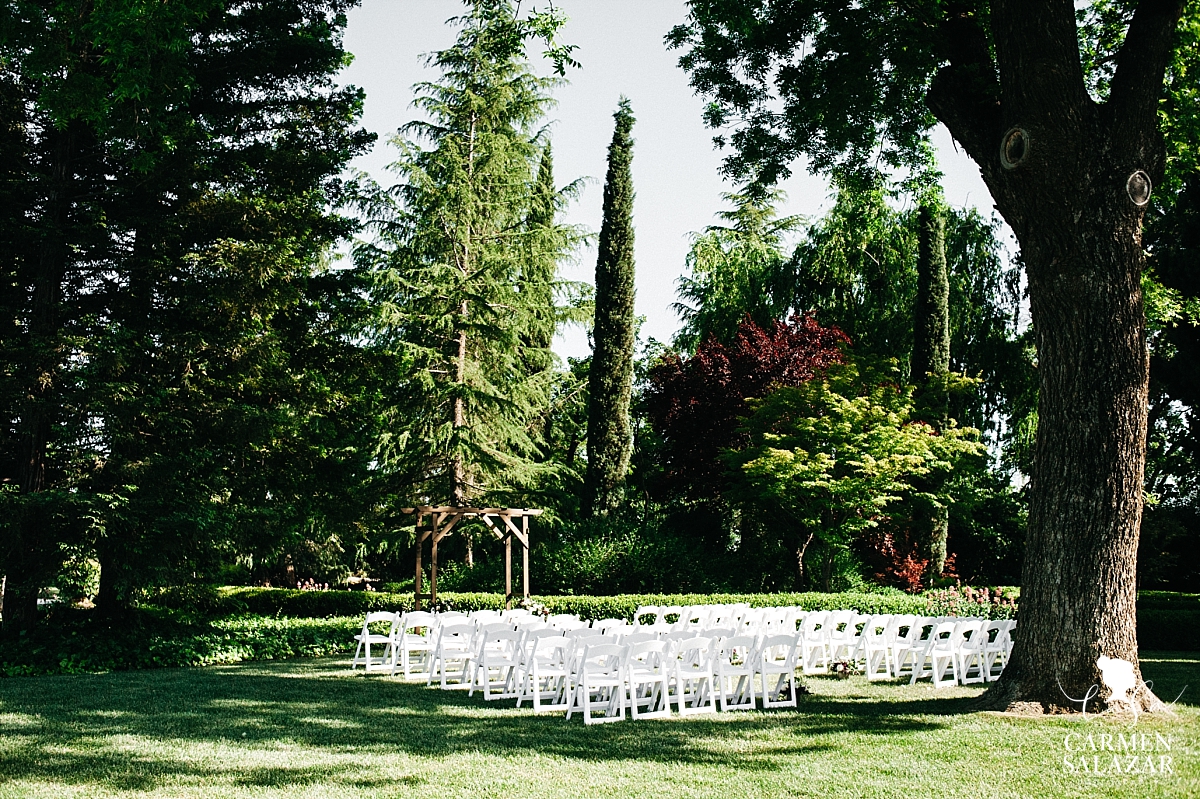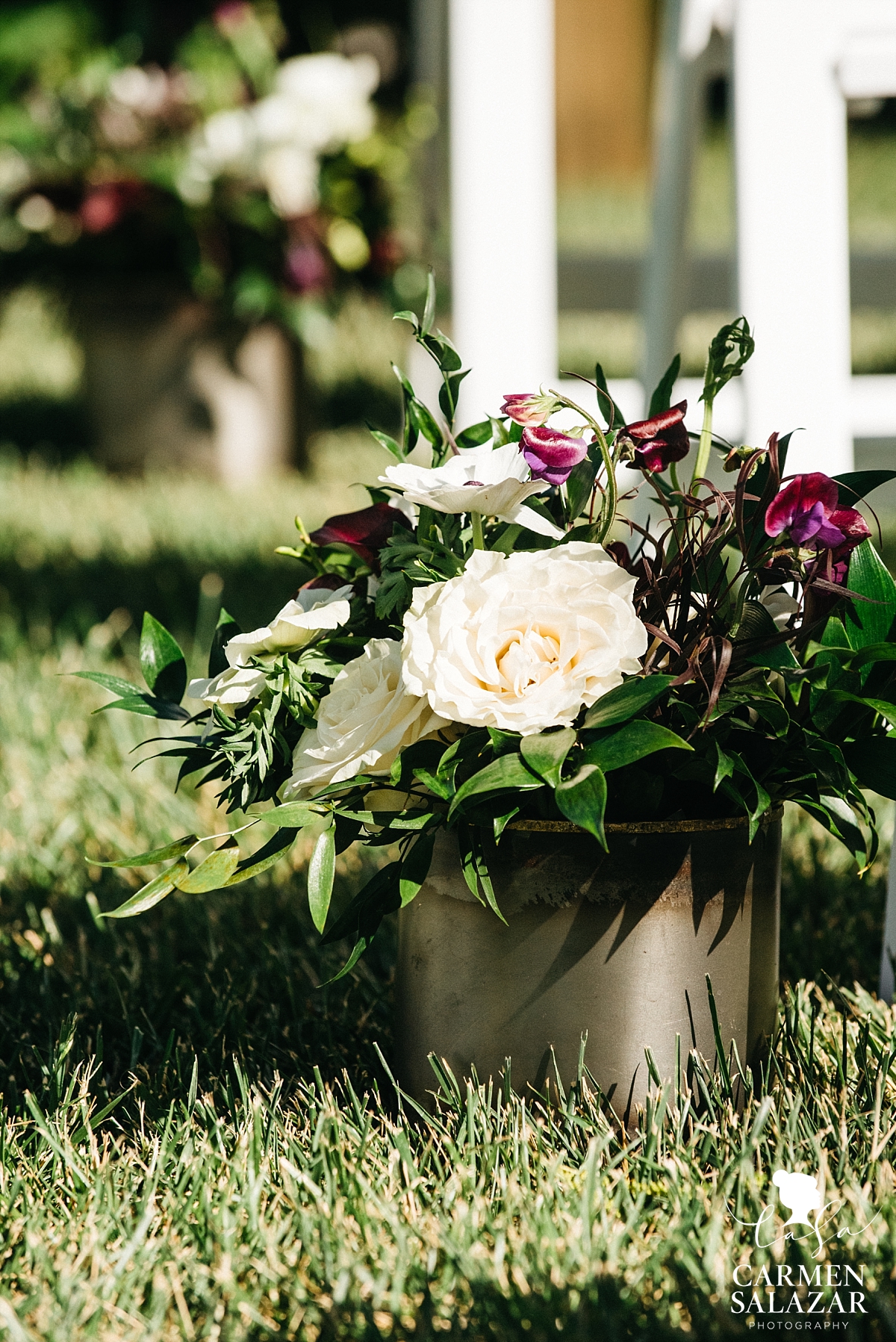 Bloomers Floral always adds a lovely touch to any wedding day!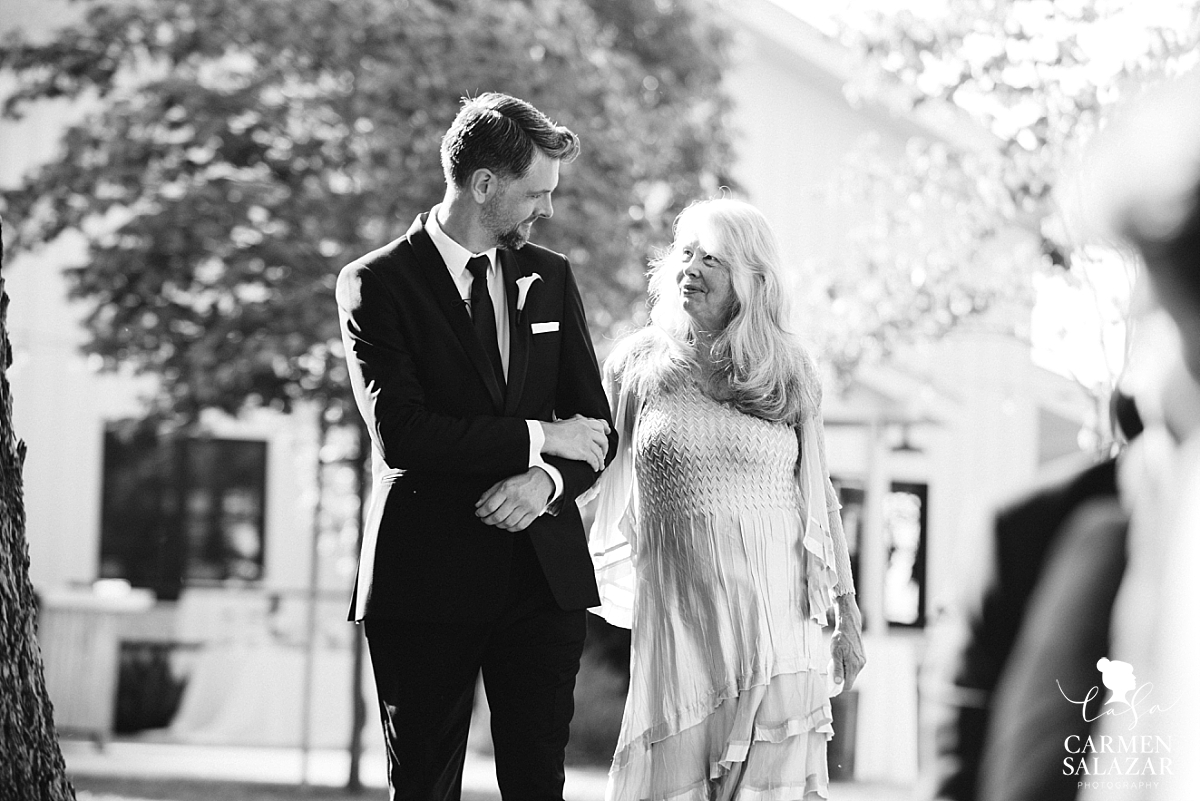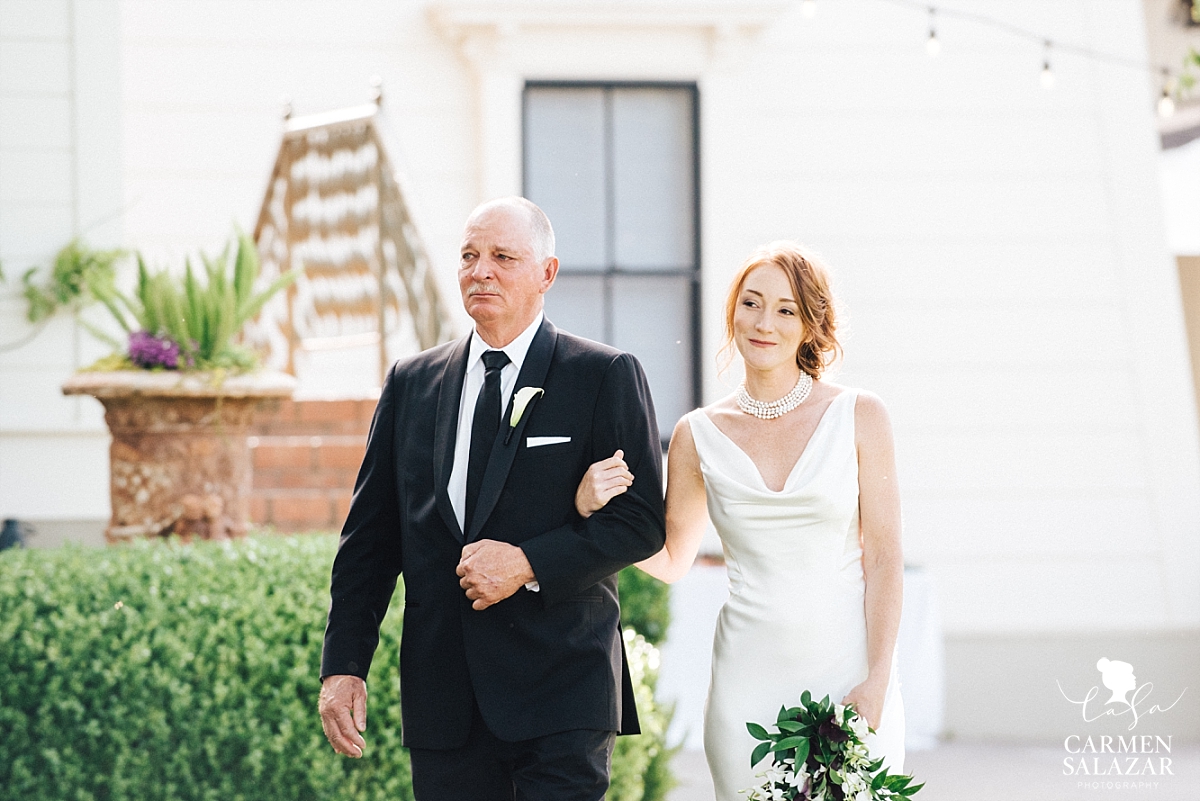 The father of the bride is a tough cowboy from Texas. But he could not hold back the tears at walking his baby girl down the aisle!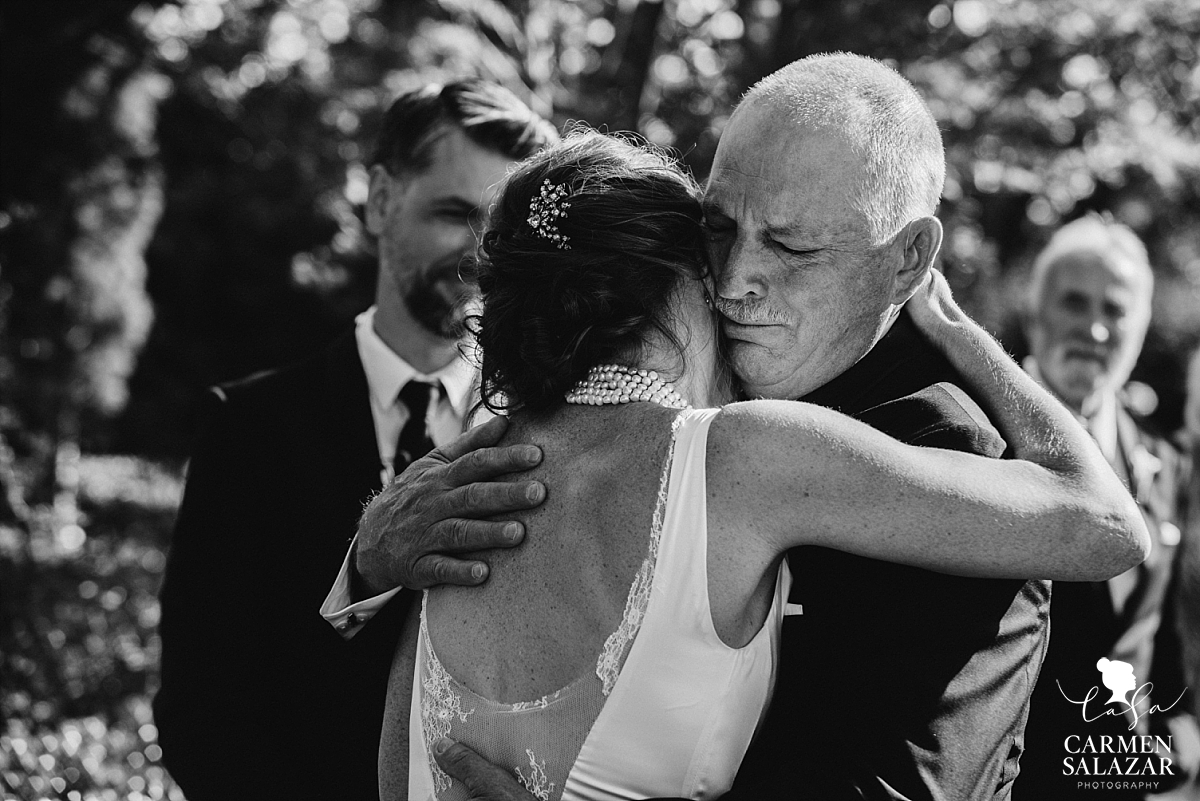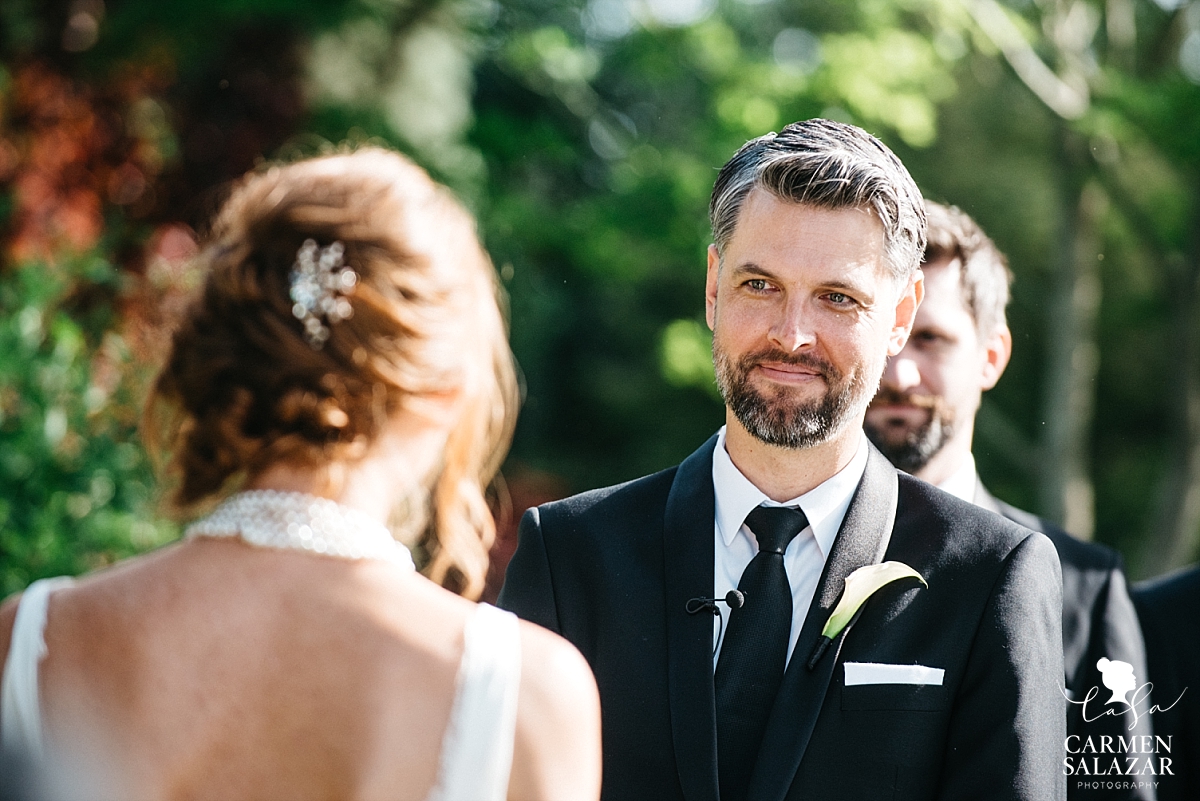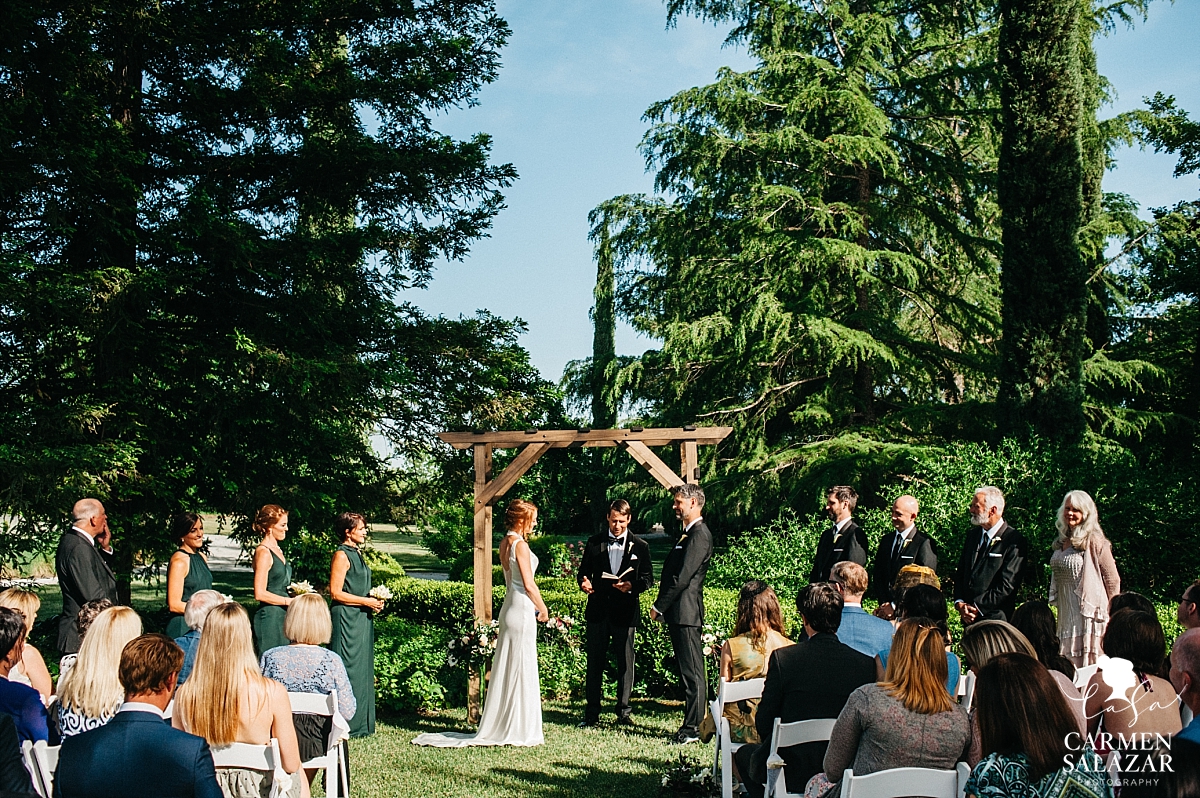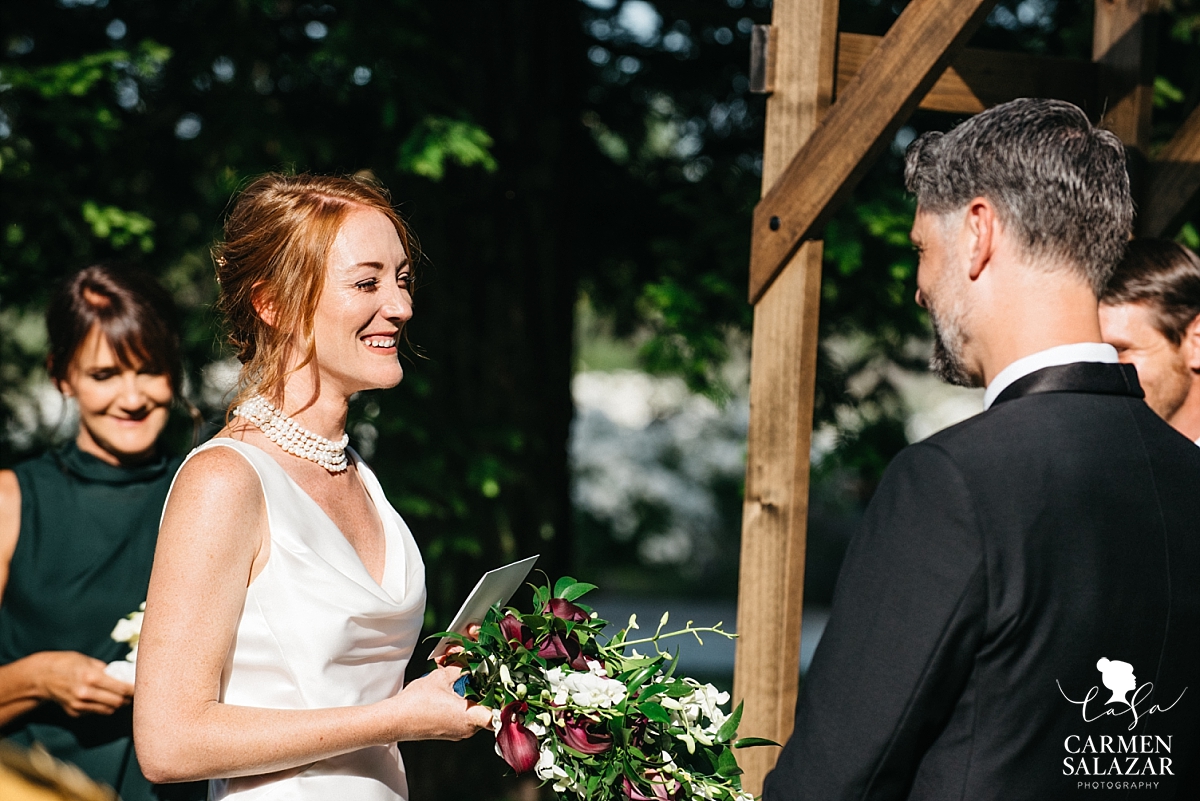 An embrace like this is more powerful than any first kiss. Look at our beaming newlyweds!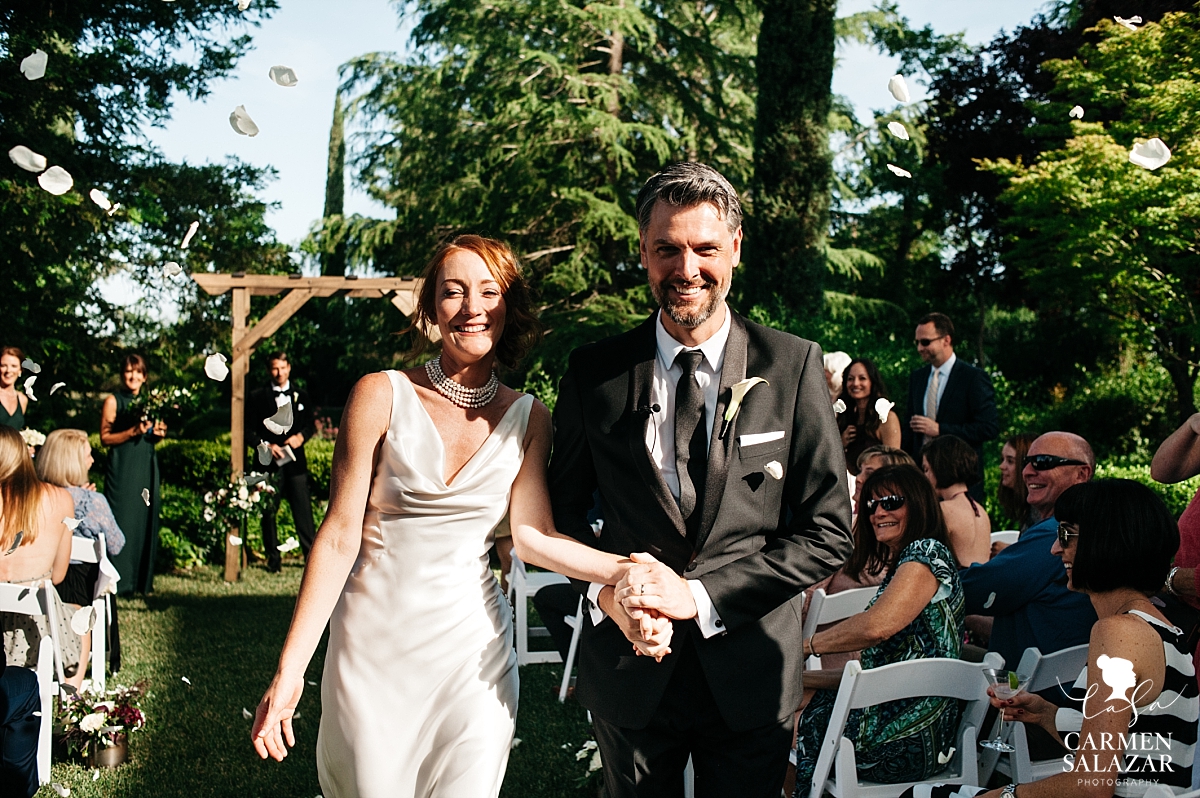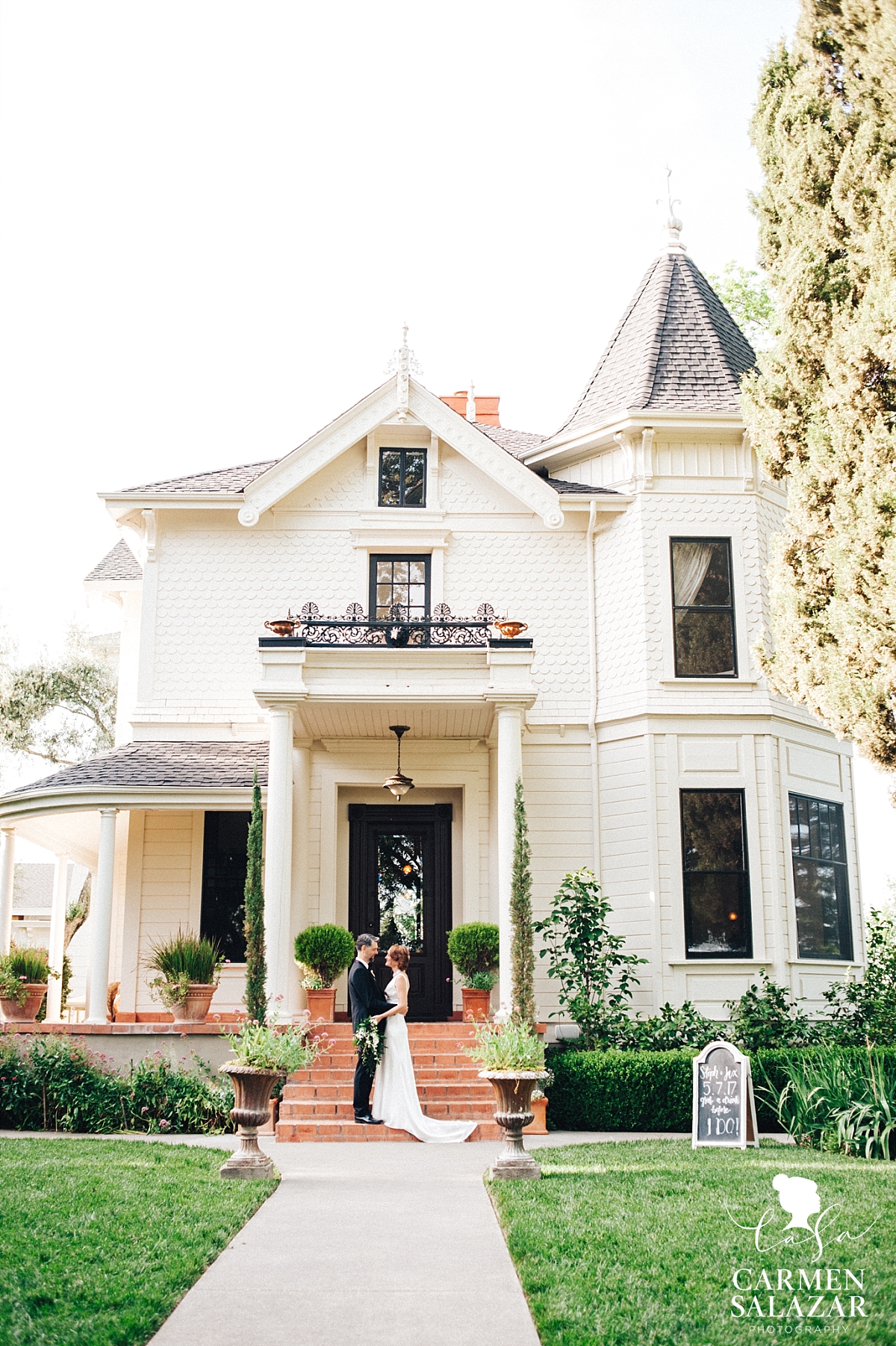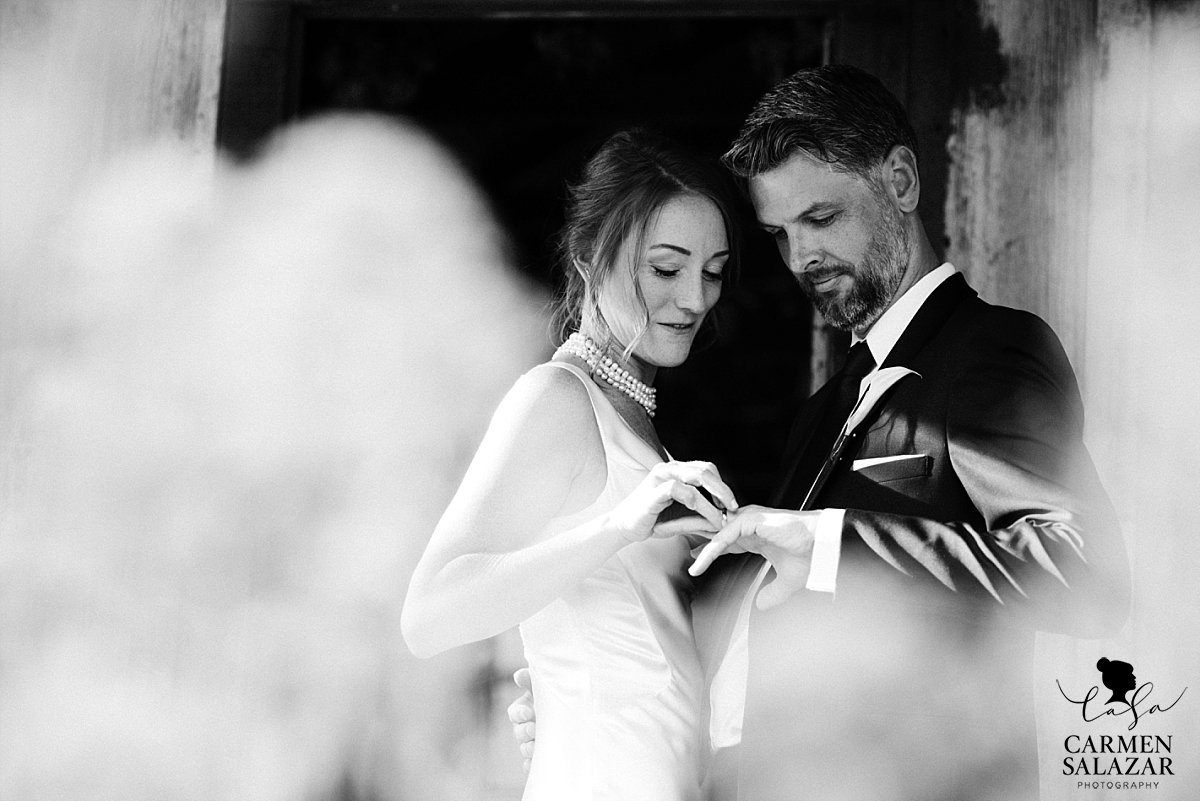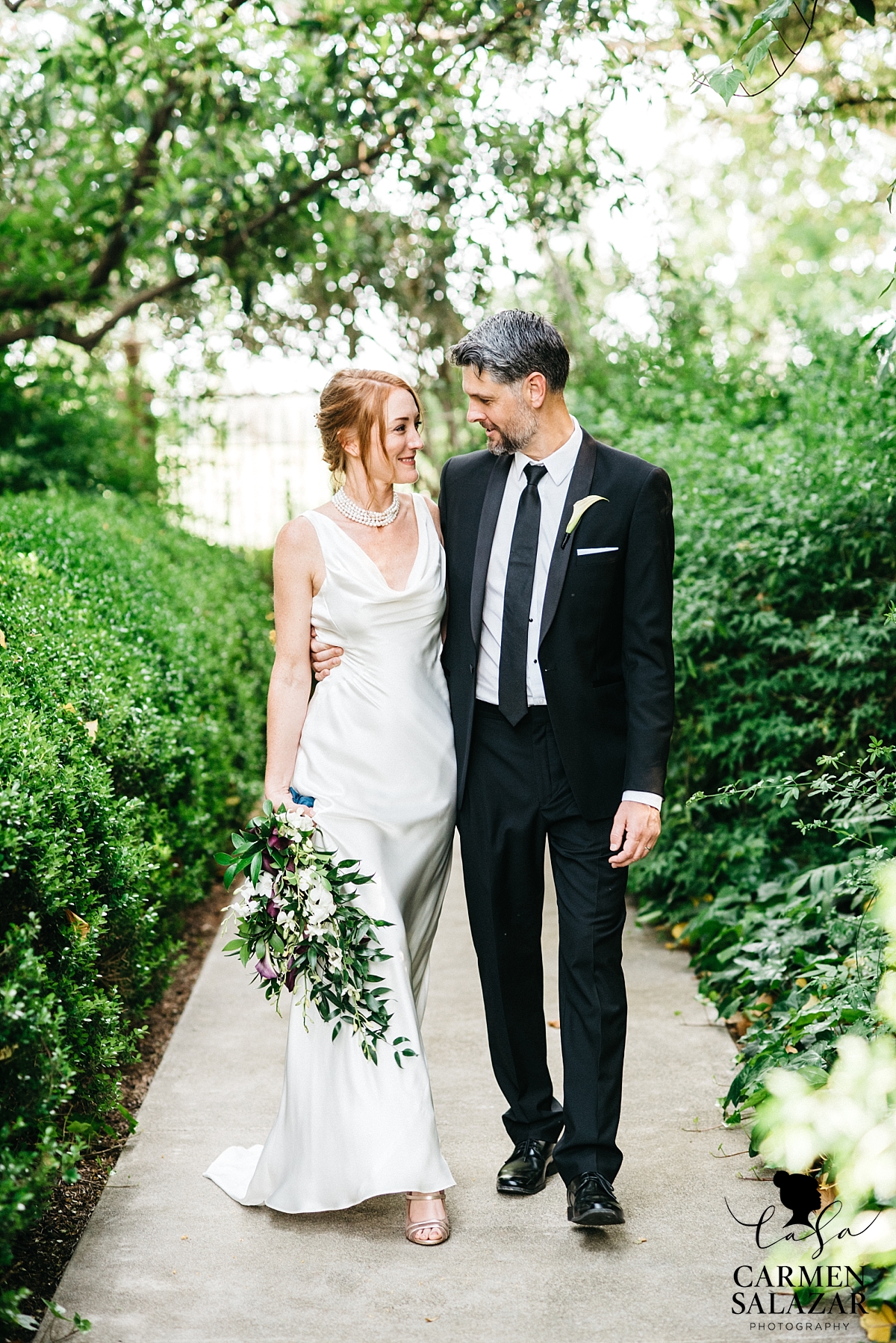 After meeting on set, Stephani returned to New York where she lived. Jaxon, in LA, courted her across coasts until they reunited in California. This bi-coastal romance spanned 8 years before the big day; which our groom called "long overdue".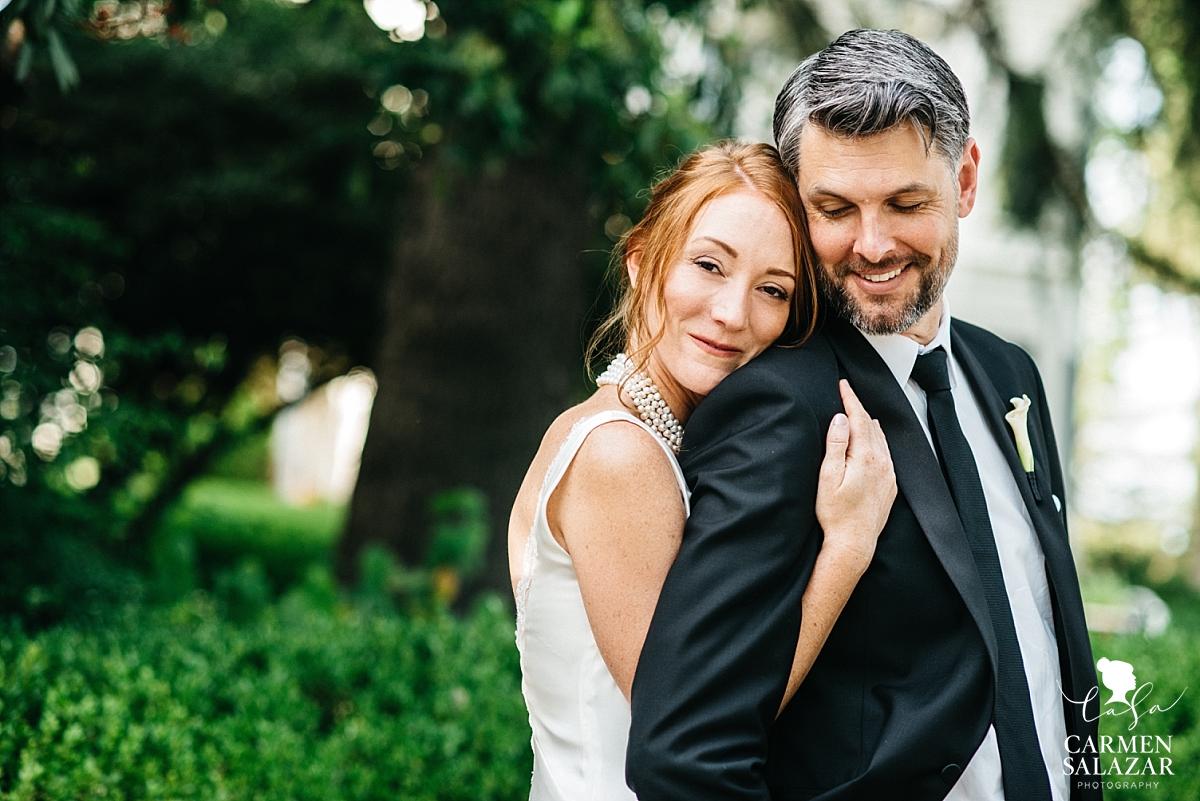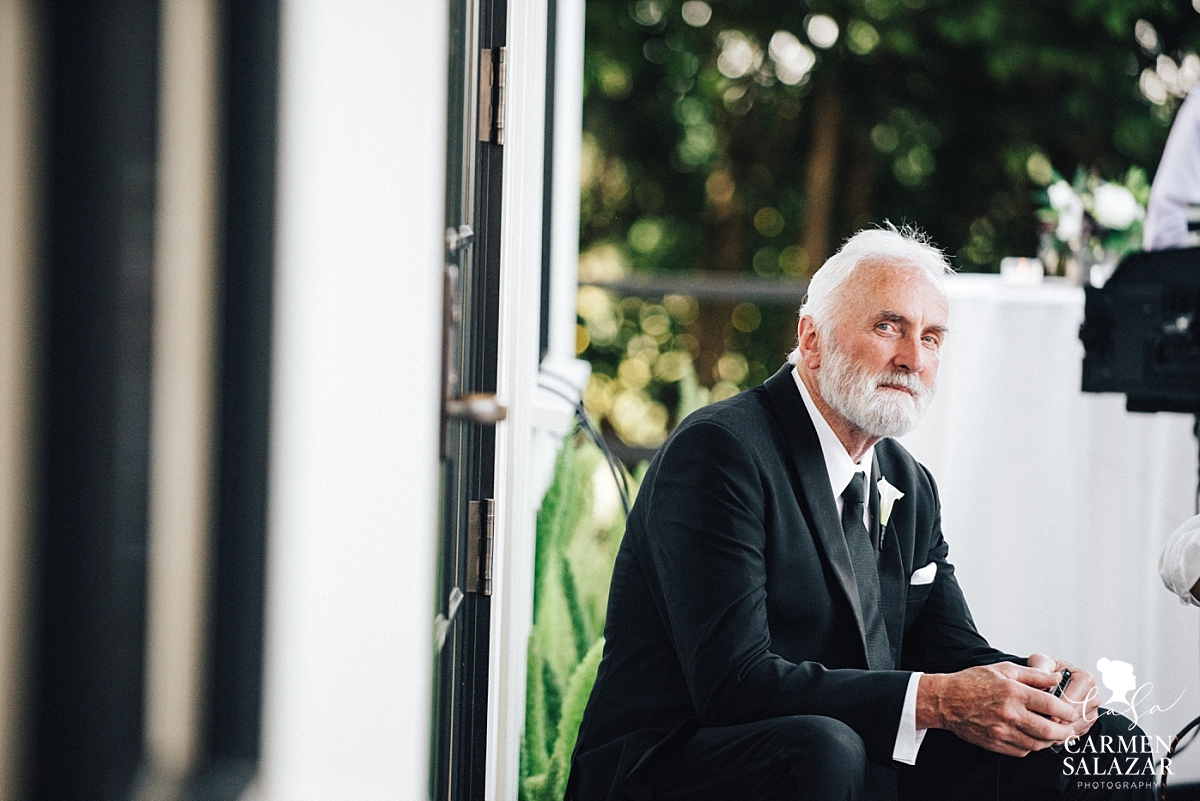 Jaxon's father wooed us with fabulous harmonica tunes throughout the evening!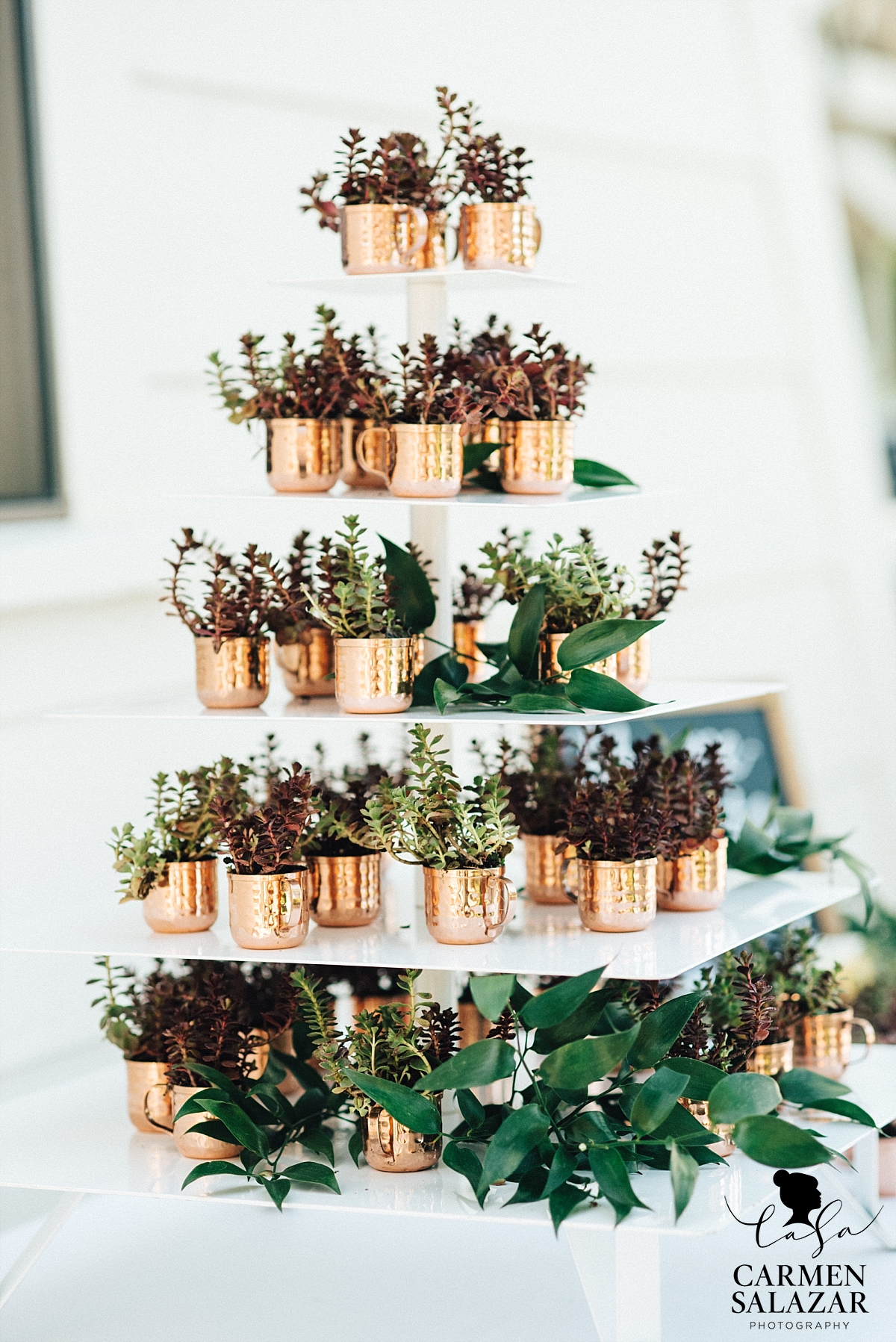 Alluring Events made sure that Stephani and Jaxon's wedding was elegant in every detail. I felt major succulent envy!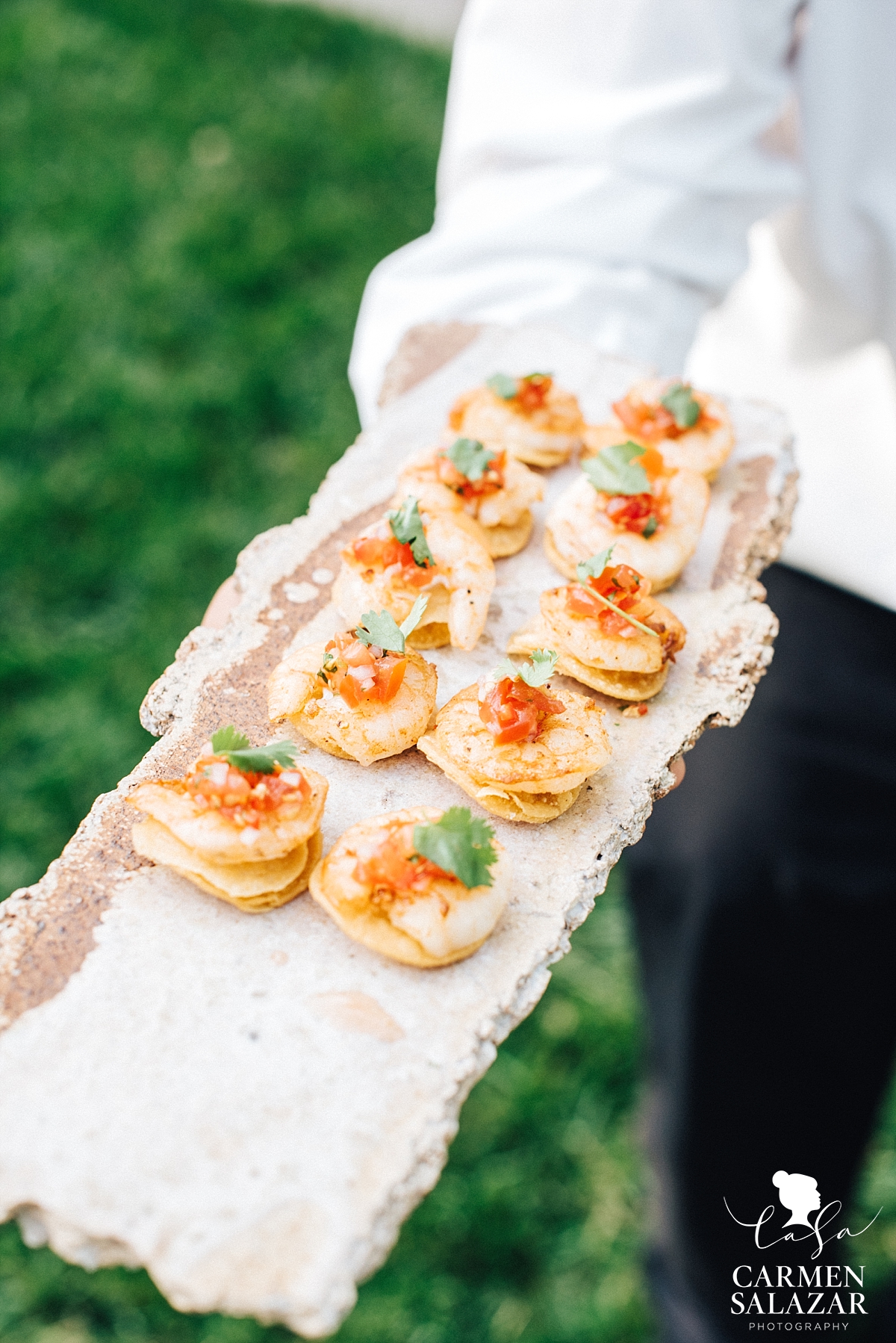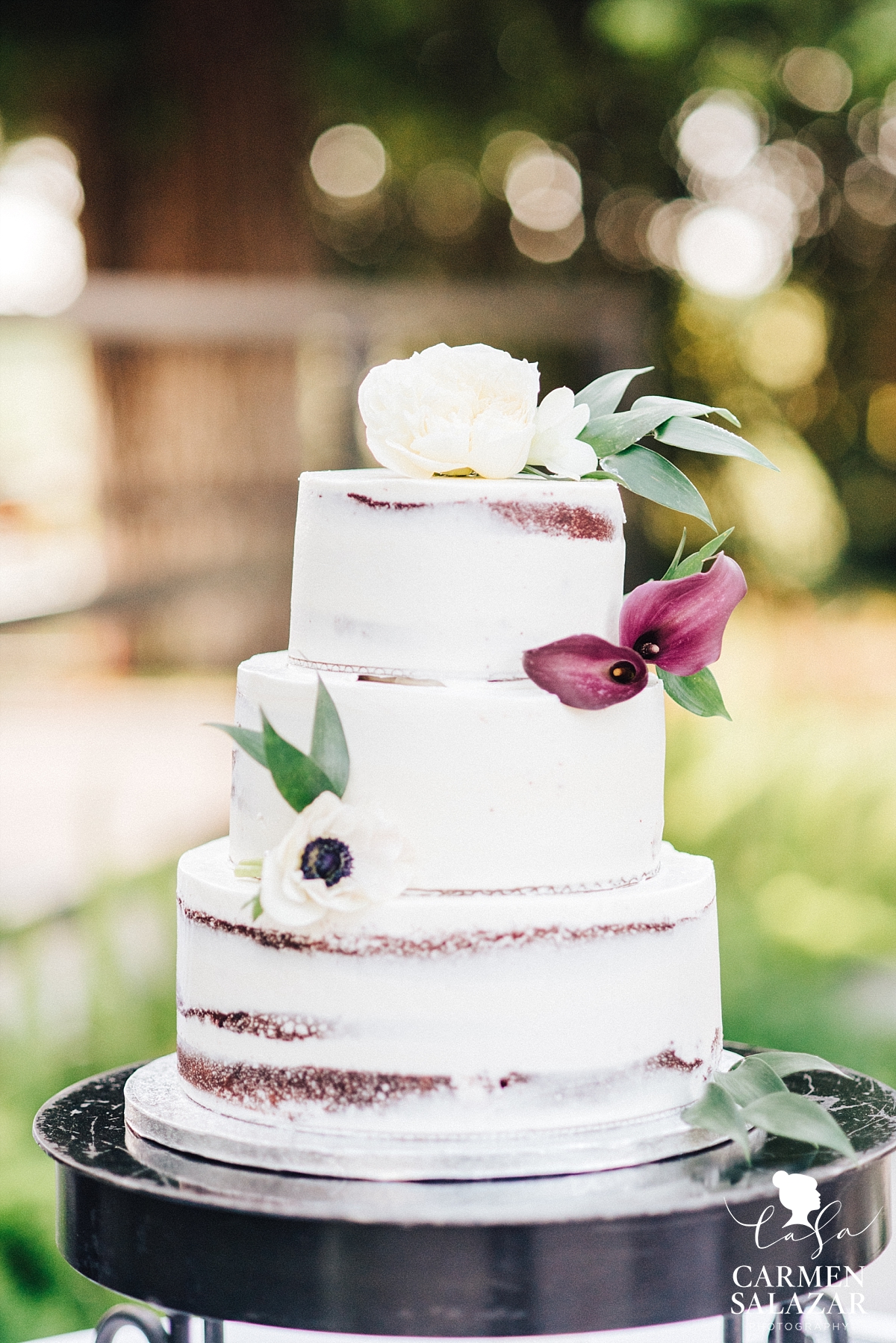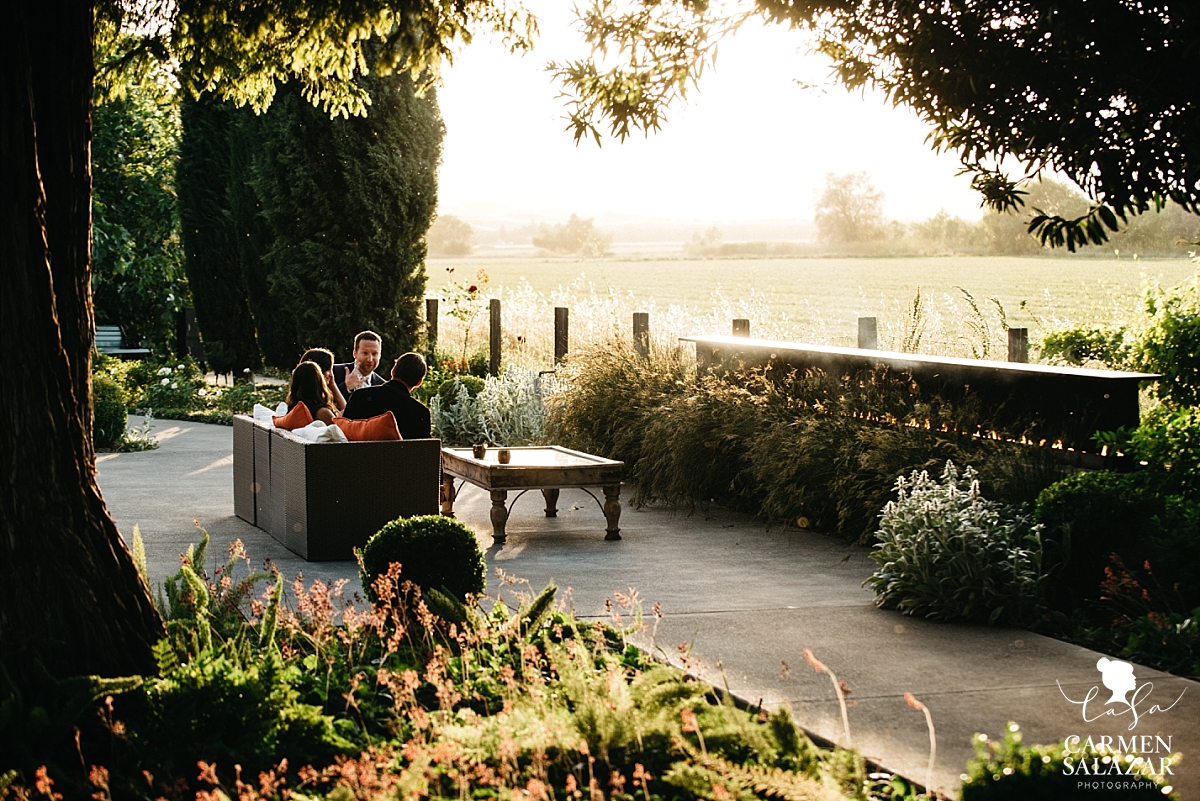 I just love Park Winter's different lounge and entertainment areas. The guests adored such a gorgeous backdrop to socialize and celebrate.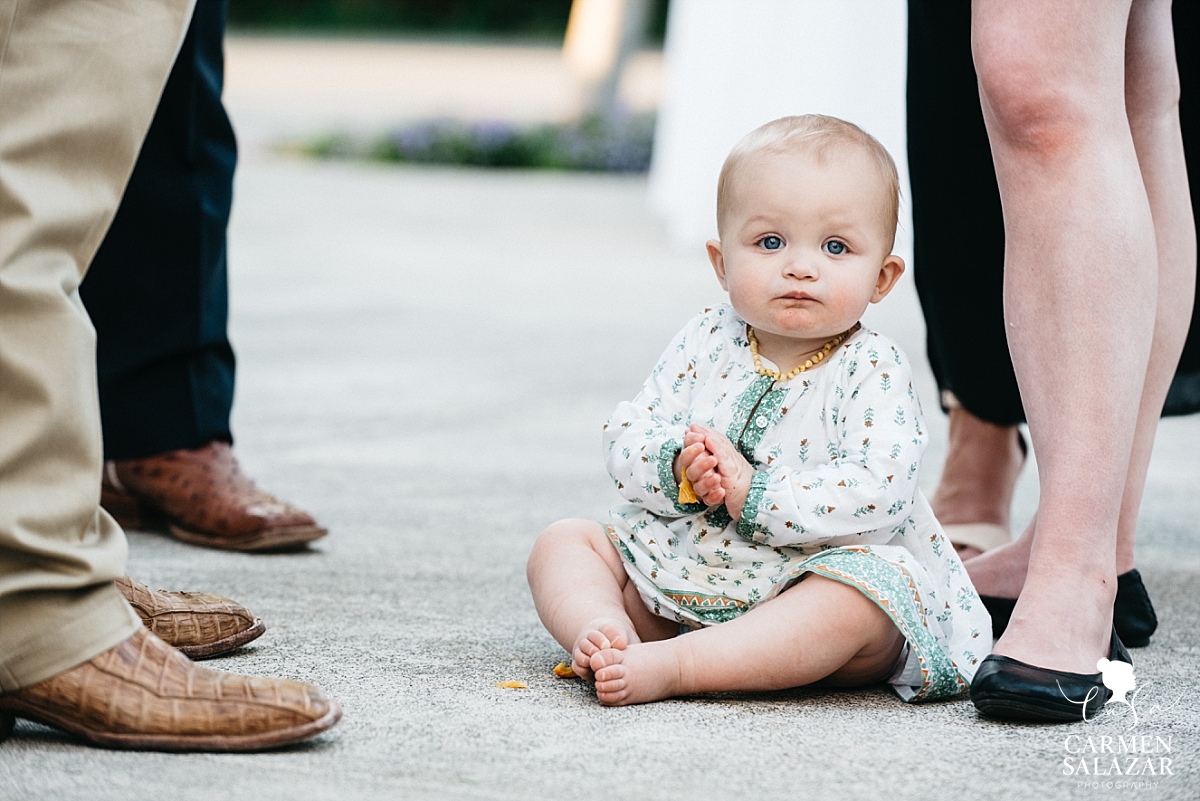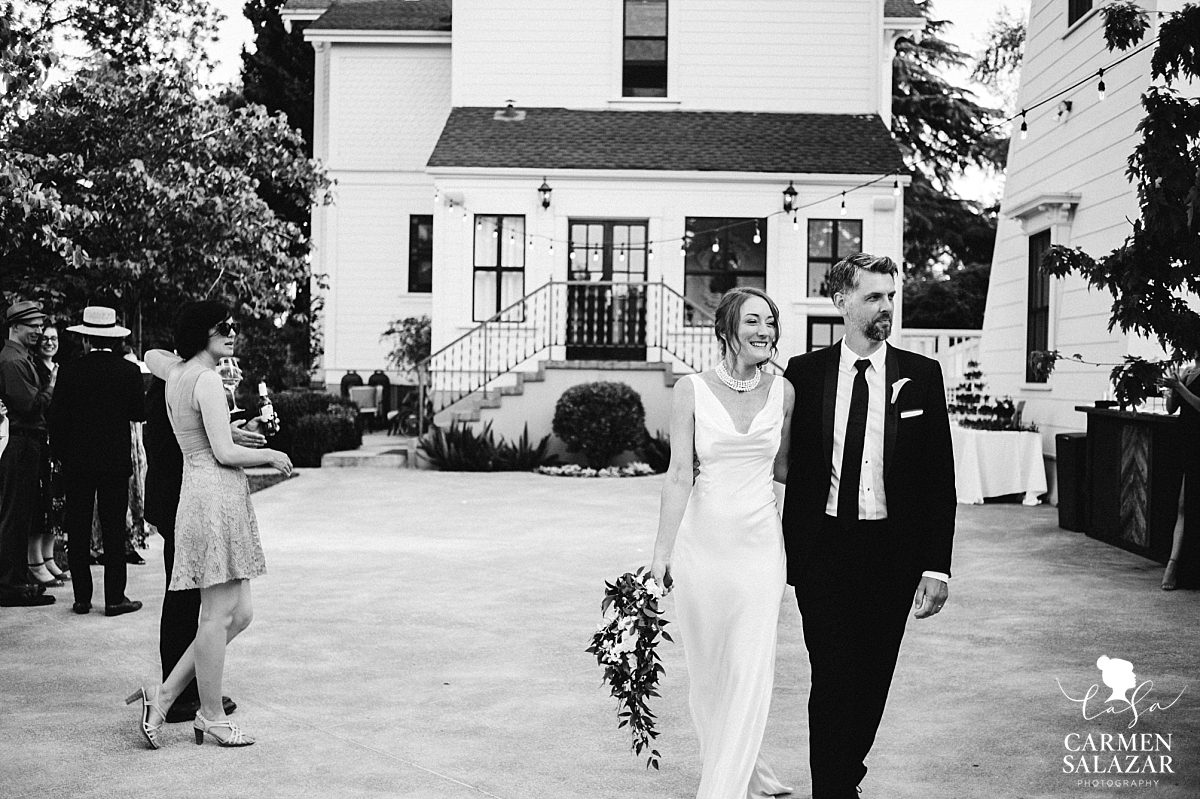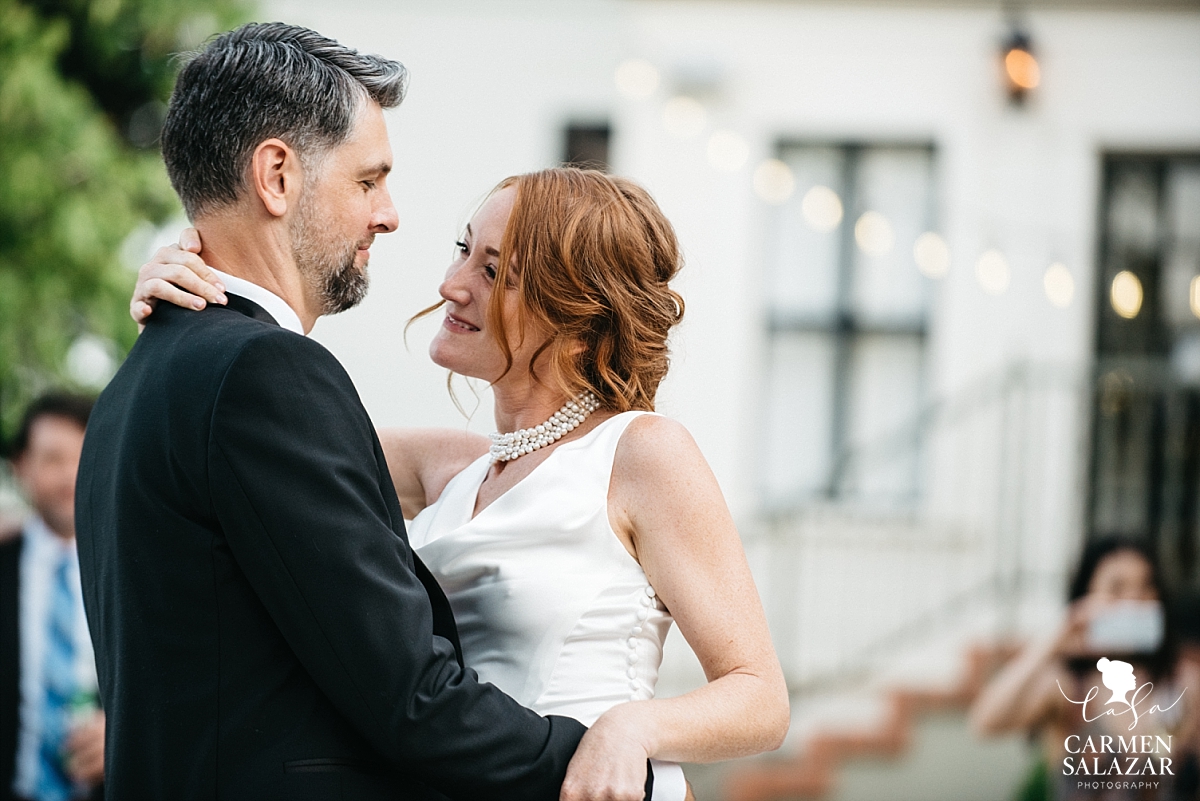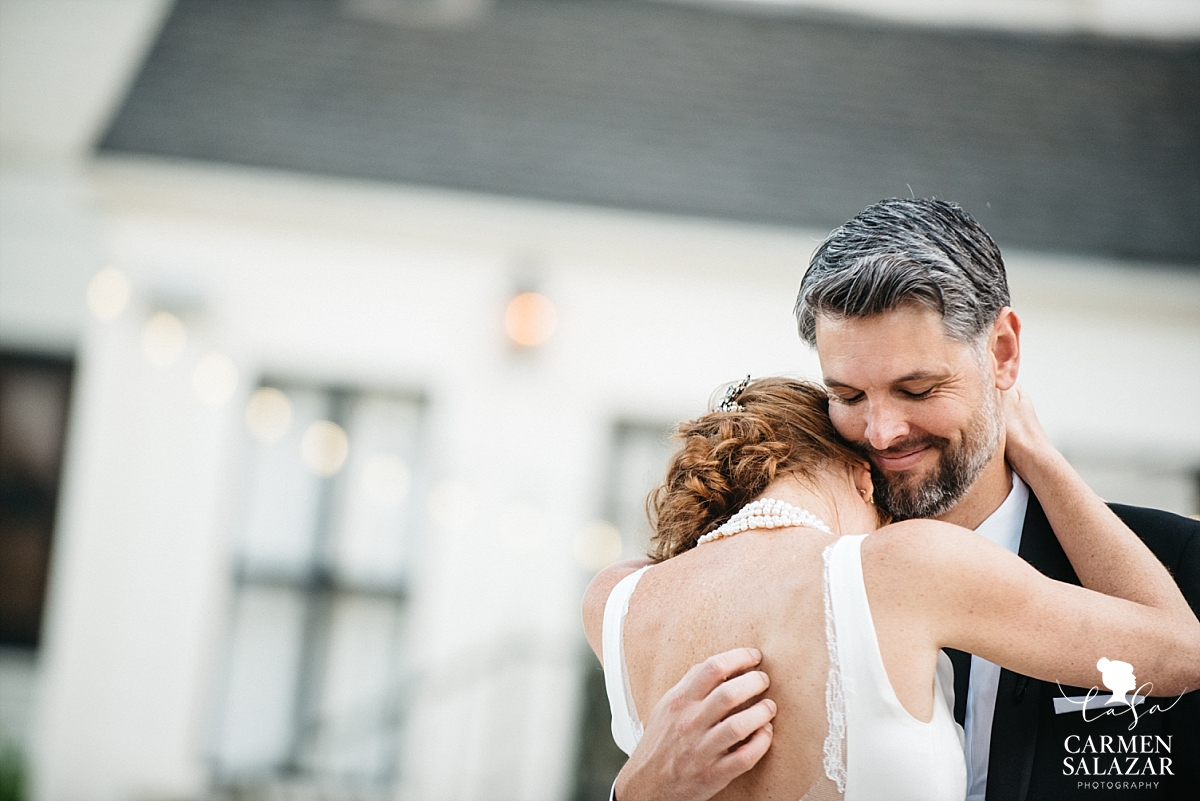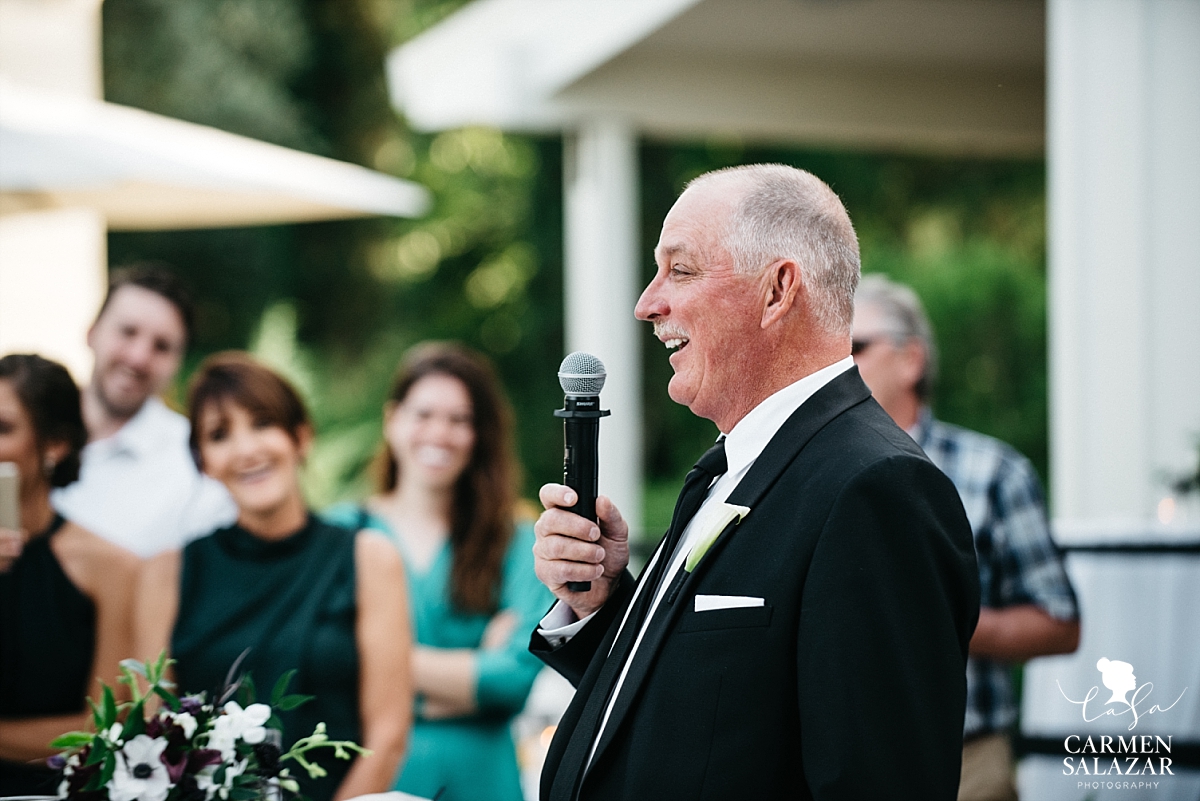 The waterworks were not over yet! Stephani's father made everyone shed a tear during his heartwarming speech.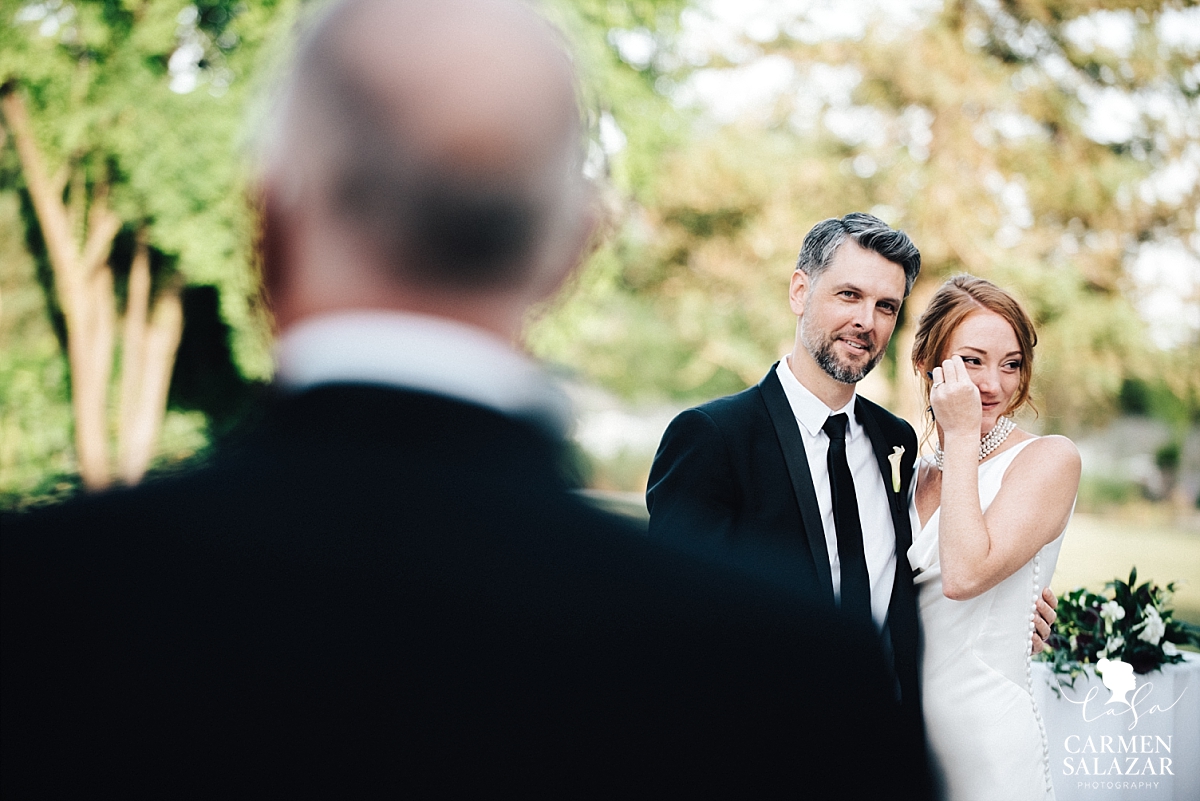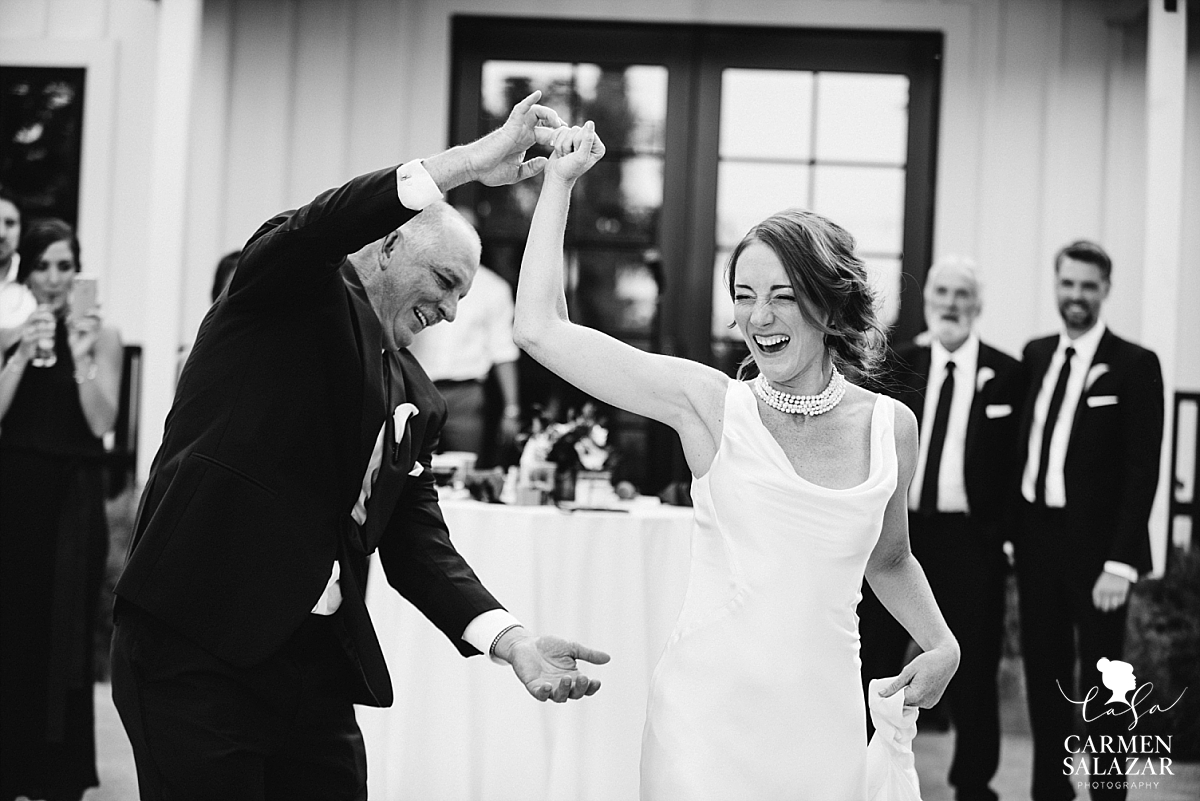 …and he sure cut up the dance floor!!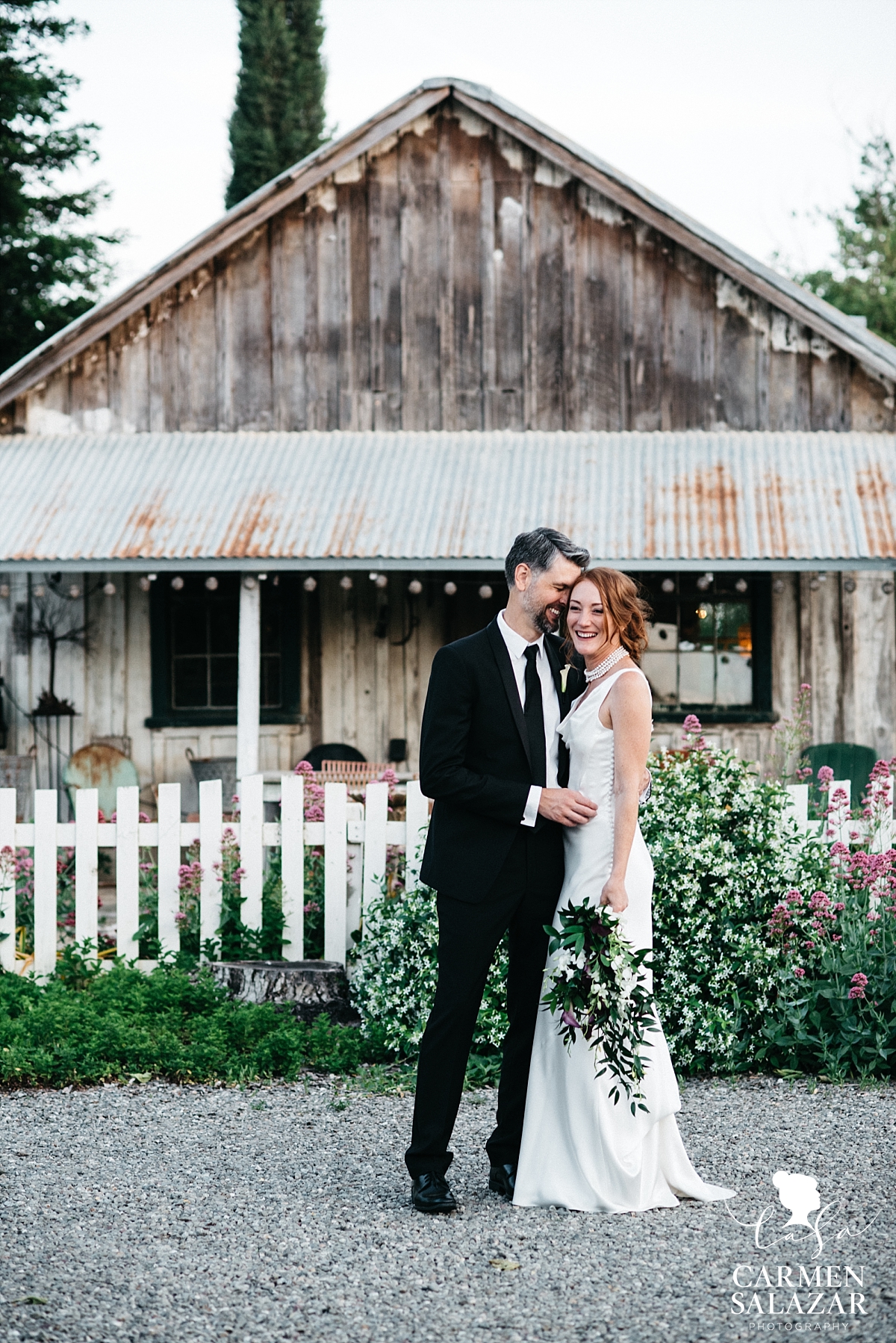 We snuck out for some intimate sunset portraits — these newlyweds could not keep their hands off each other!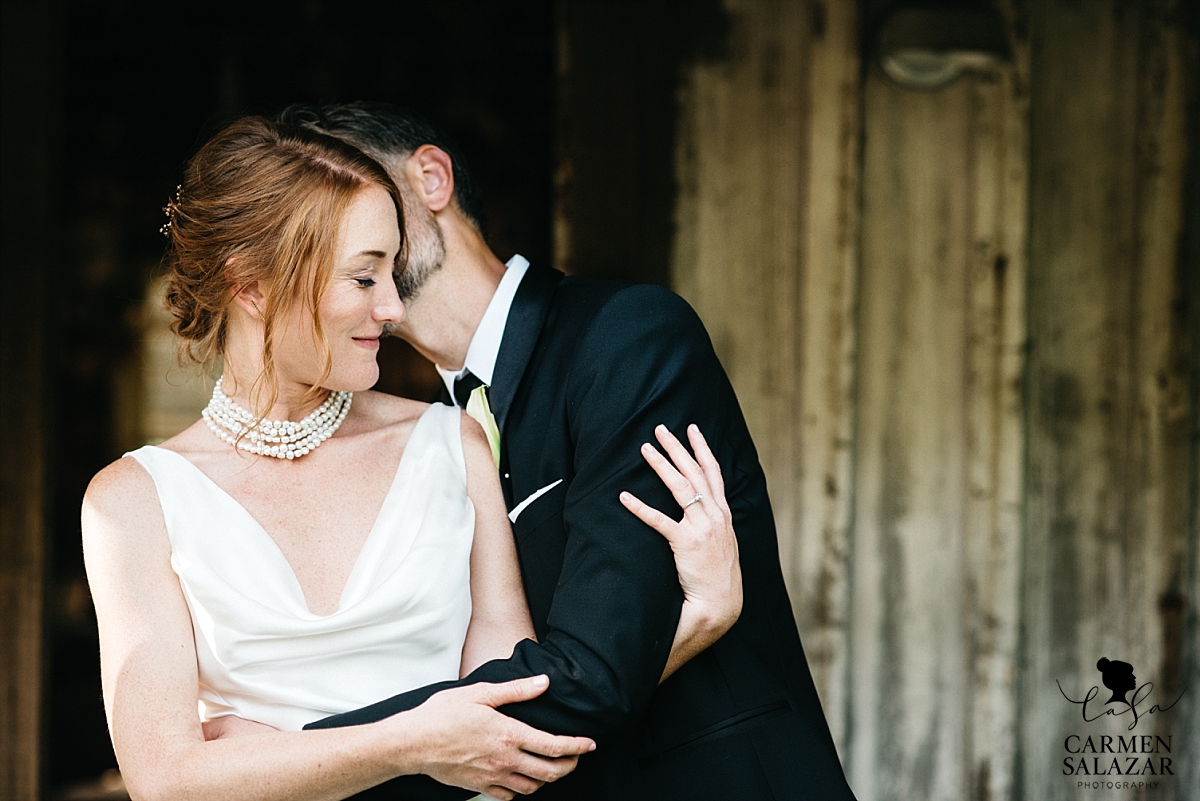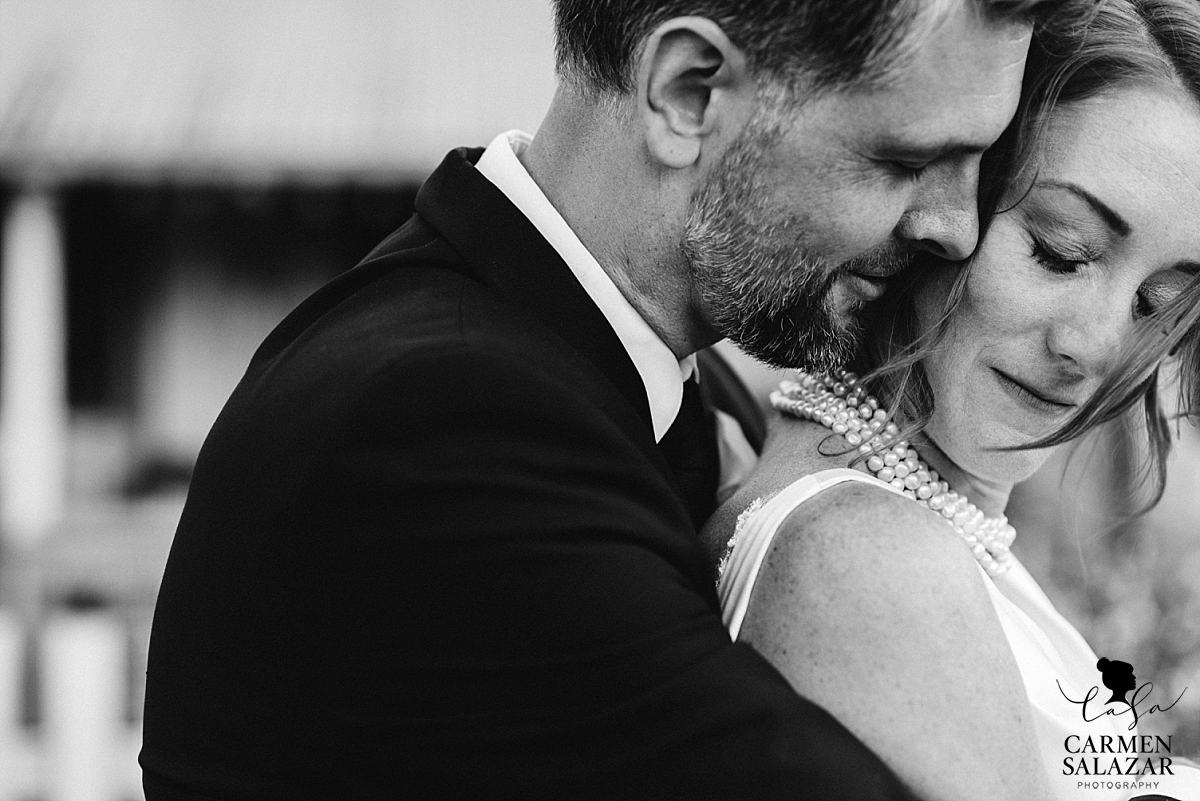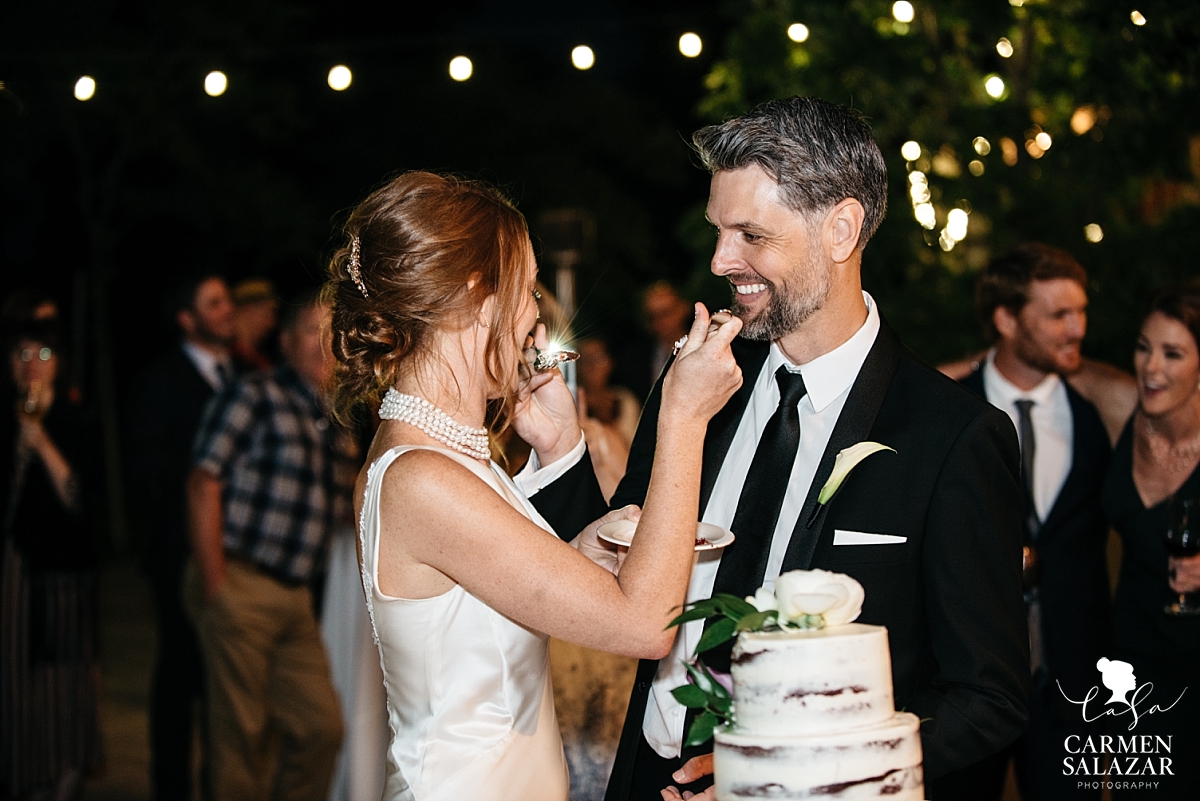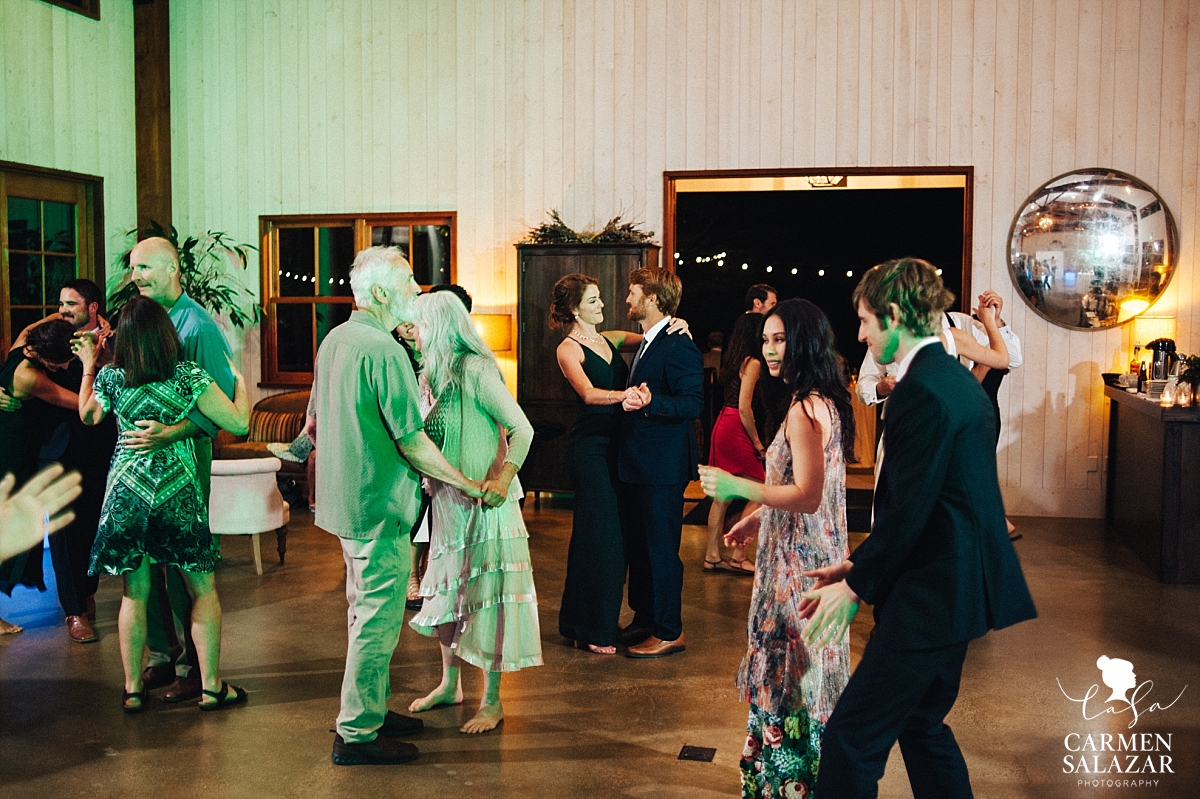 At the end of the night, we moved into the rustic barn for an epic dance party. I loved seeing Stephani and Jaxon's closest friends dance the night away!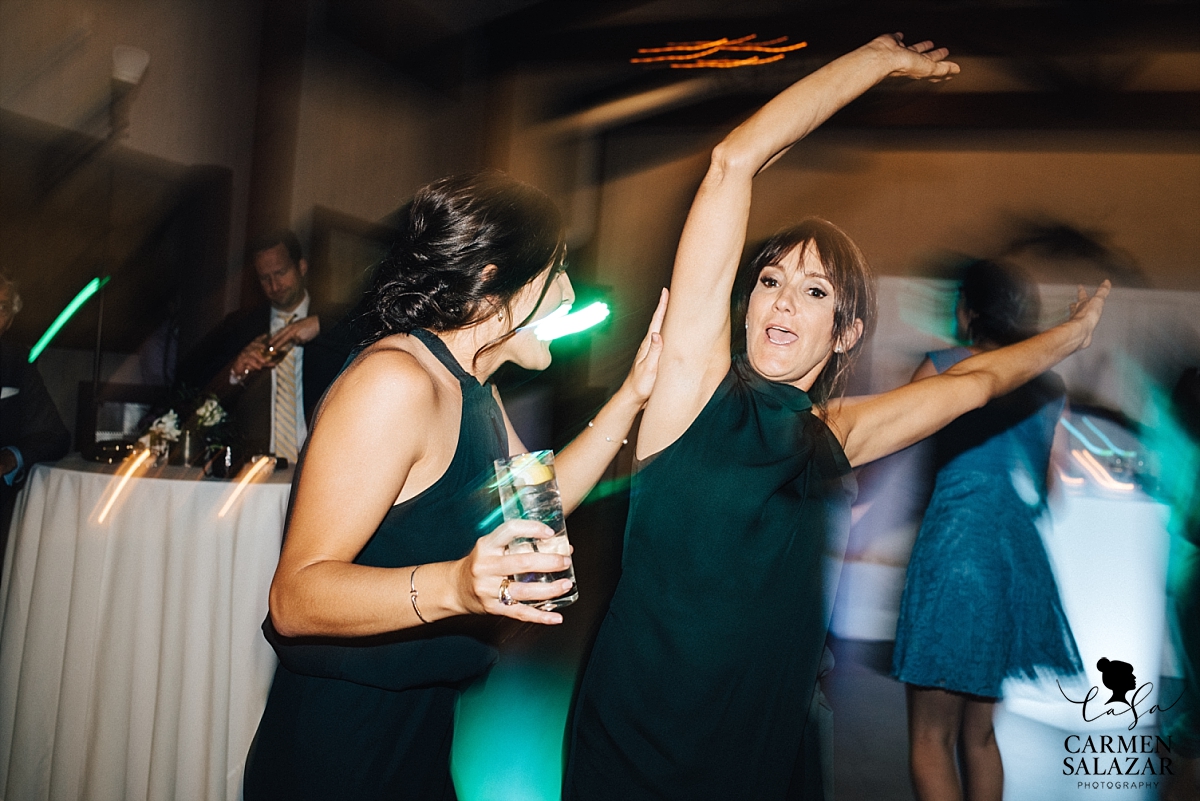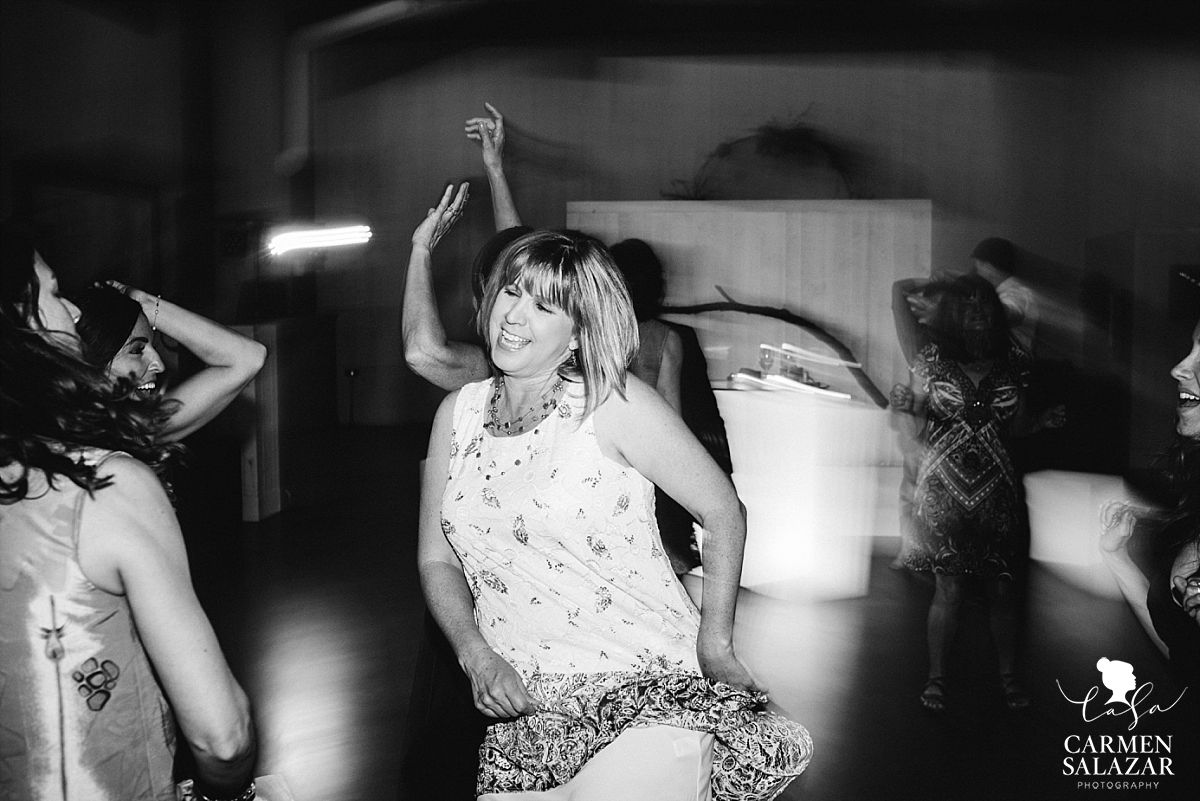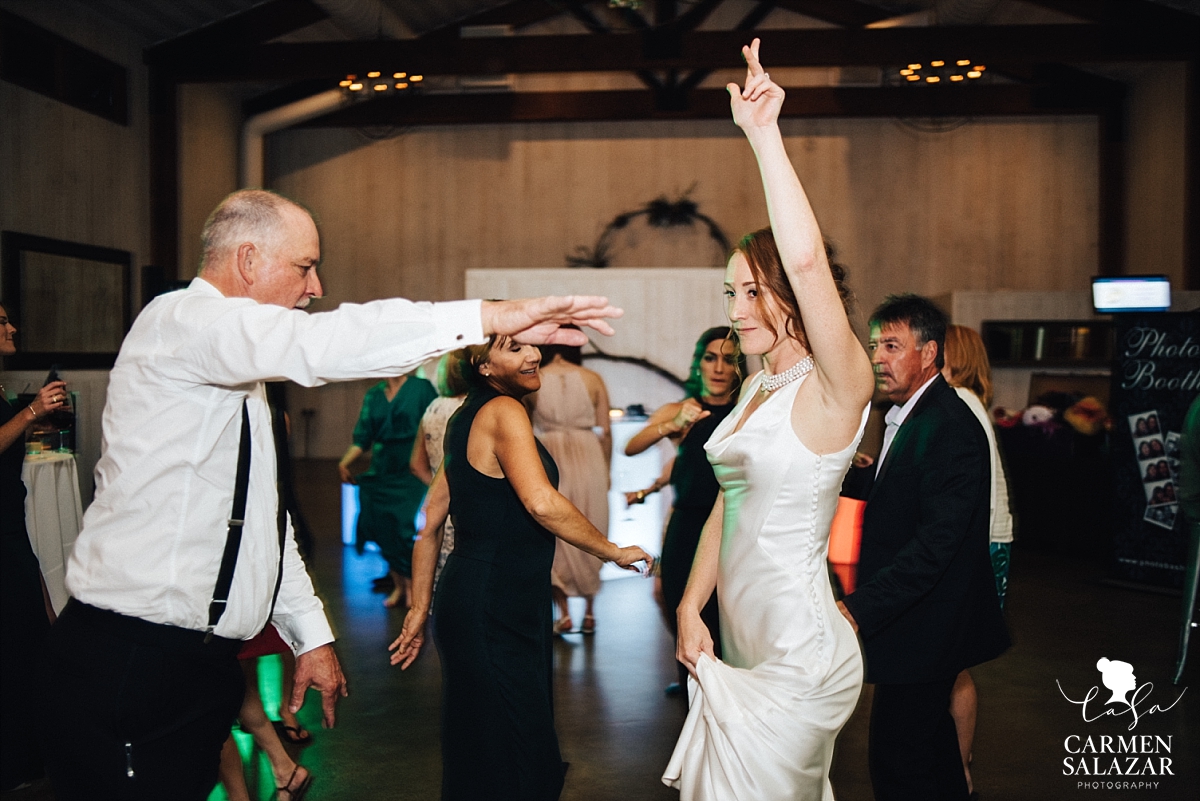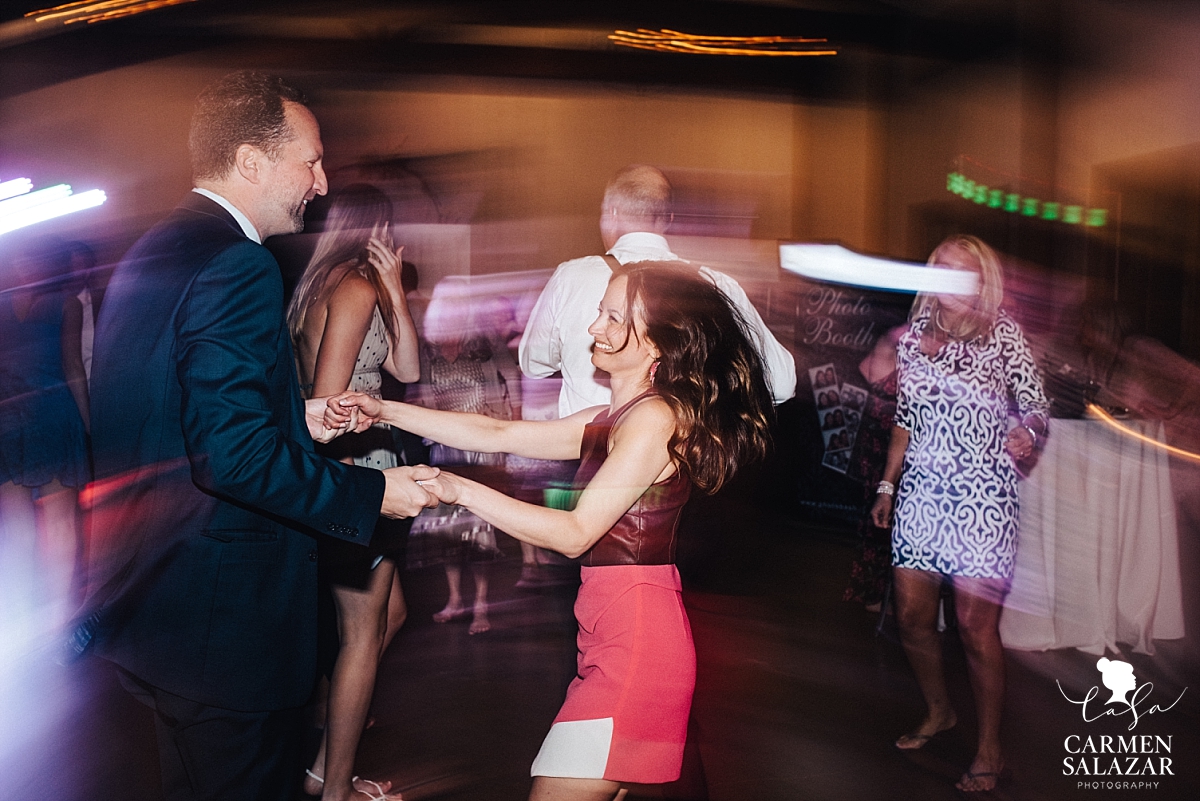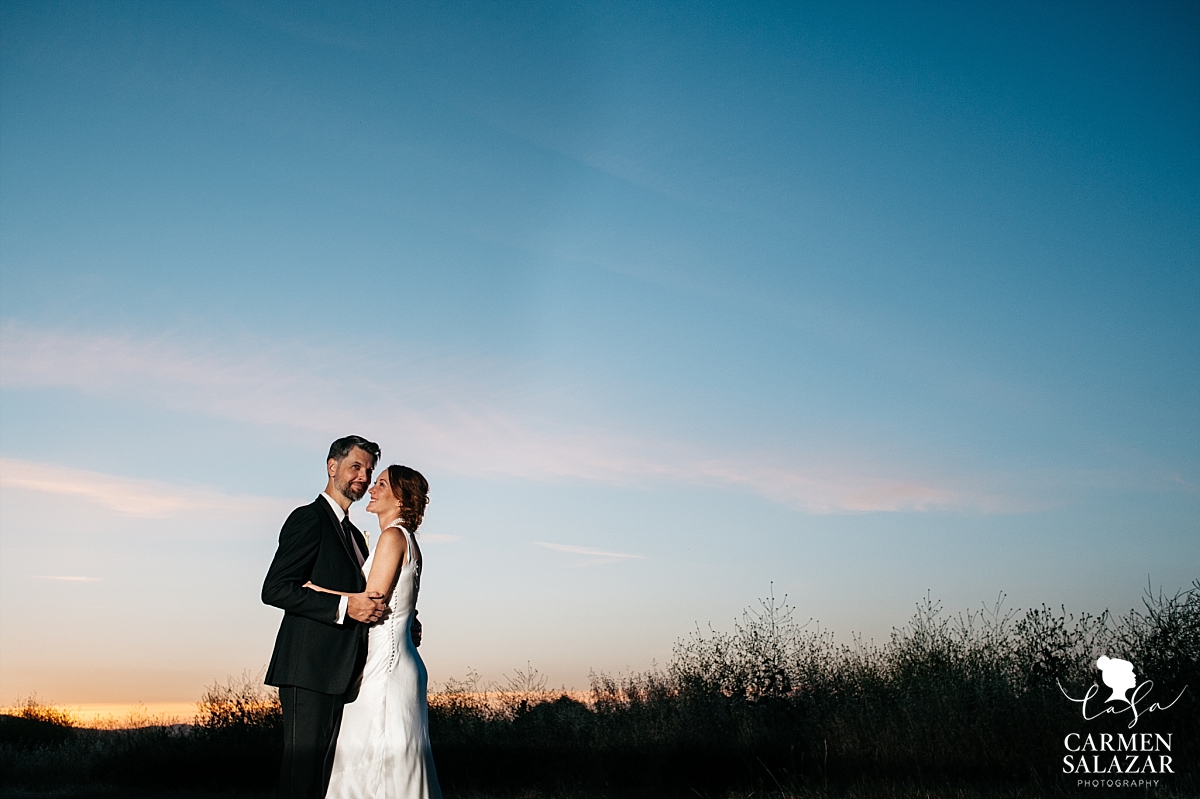 Congratulations Stephani and Jaxon — we hope that California sun is smiling down on you in LA!
Venue – Park Winters
Event Designer – Alluring Events & Design, Kayleigh
Makeup – Maple + Moss
Flowers – Bloomers Floral Design
Event Rentals – Celebrations Party Rentals
Caterer – Park Winters
Music – SJ's Disc Jockey, Joe
Transportation – Universal Limo