After our gorgeous fall engagement session, I could not wait to see Shawn and Jimmy say "I Do" at Field & Pond in Winters this summer! Their wedding was fabulously bohemian, for a style vision that Shawn described as "art deco meets boho glam" with her background in fashion (flower crowns and all!). And her and Jimmy's interior design adventures with their home, cutely dubbed The Loveshack, inspired them to marry their individual styles of fancy and casual on their big day.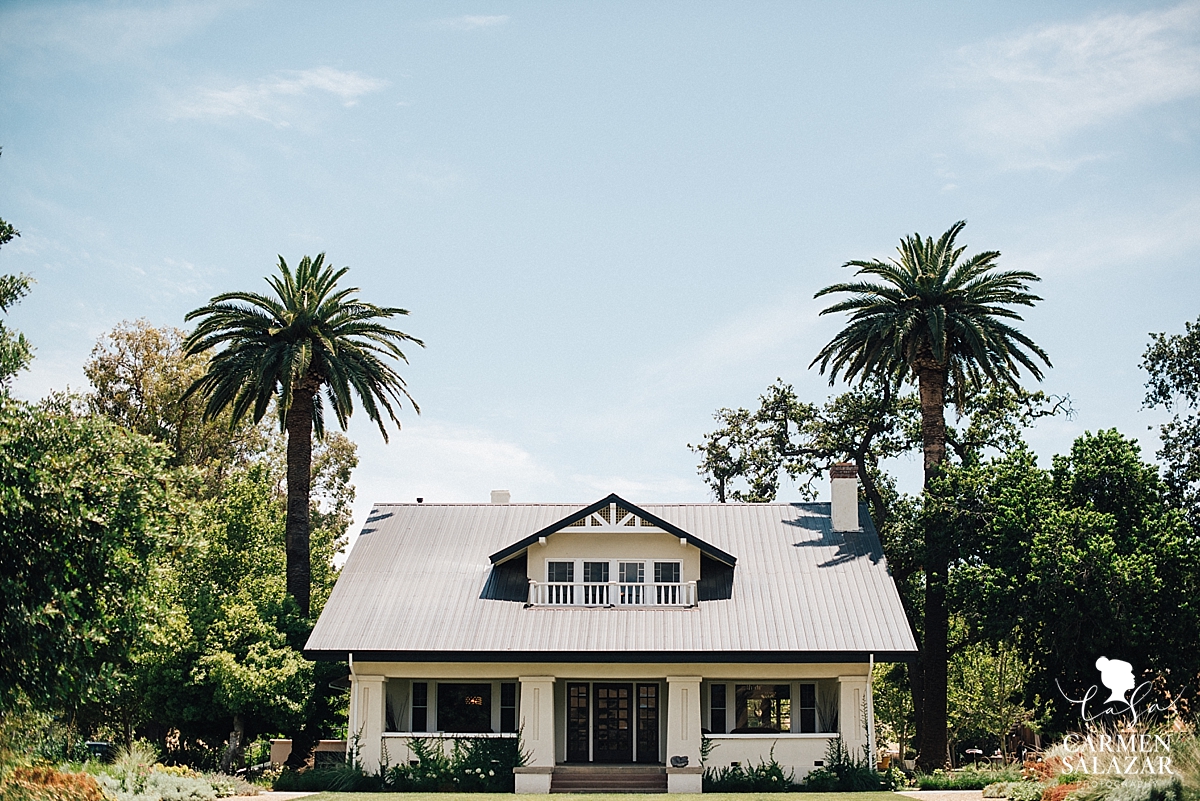 They chose Field & Pond not only because of its stunning outdoor landscape, but because they met just a few miles away through mutual friends at a little bar in Dixon. Shawn and Jimmy love the outdoors, so this was the perfect venue for their dreamy summer ceremony.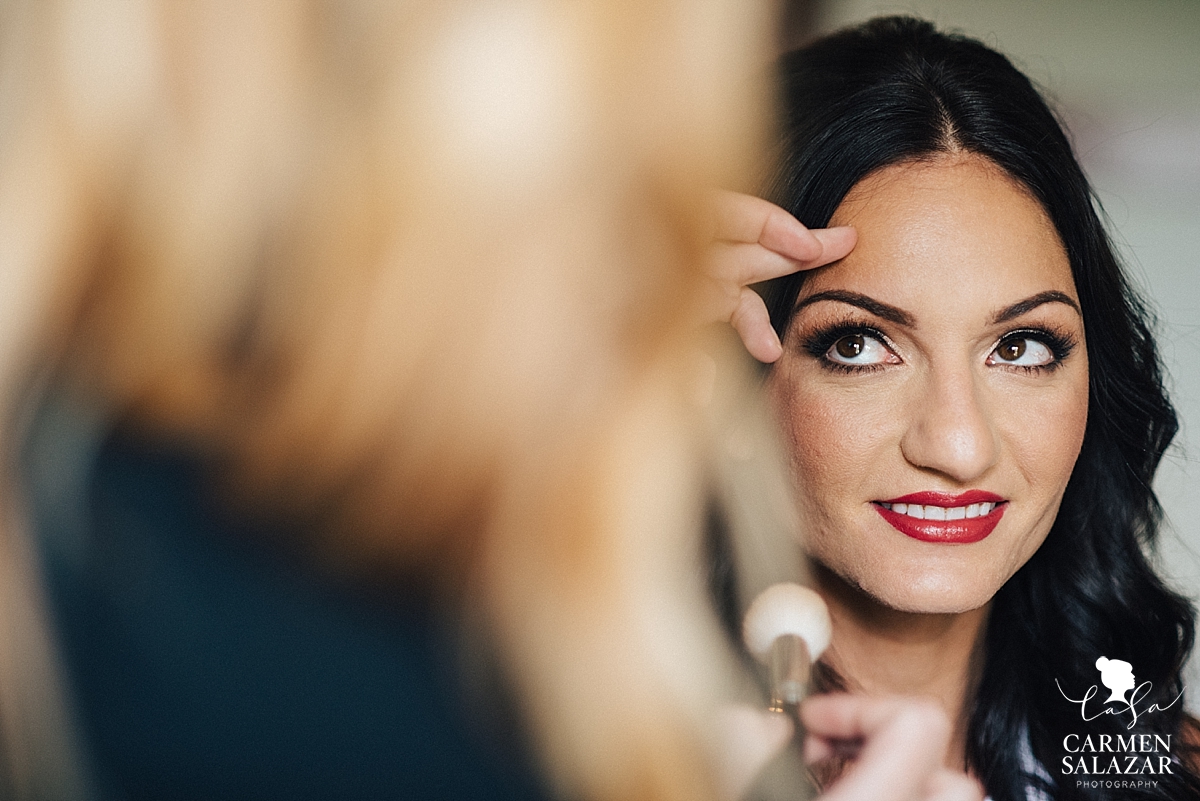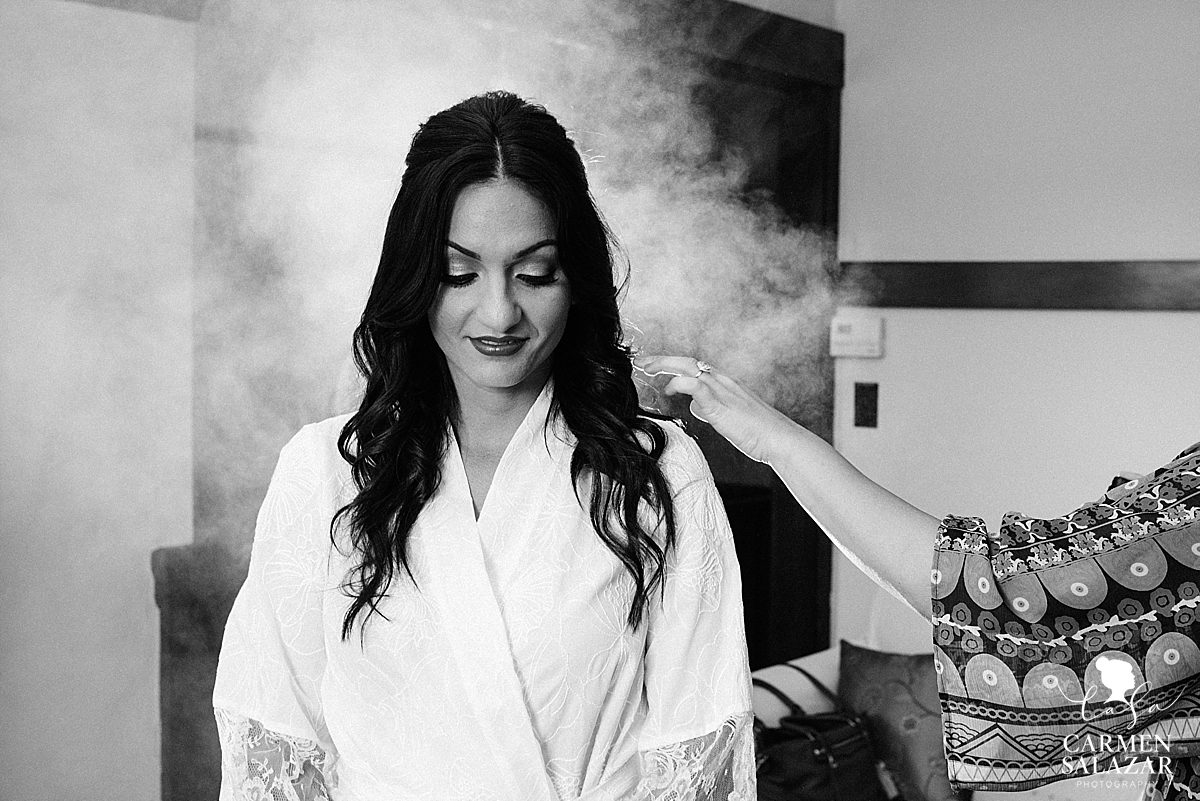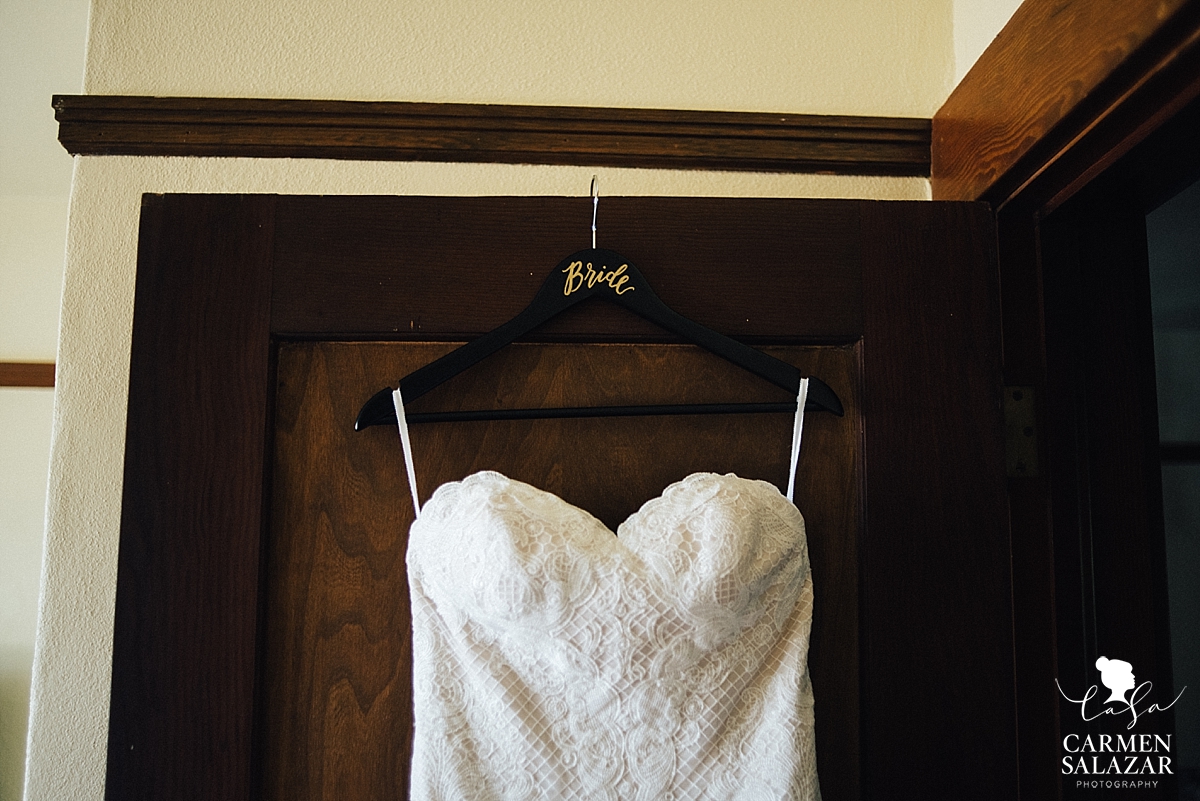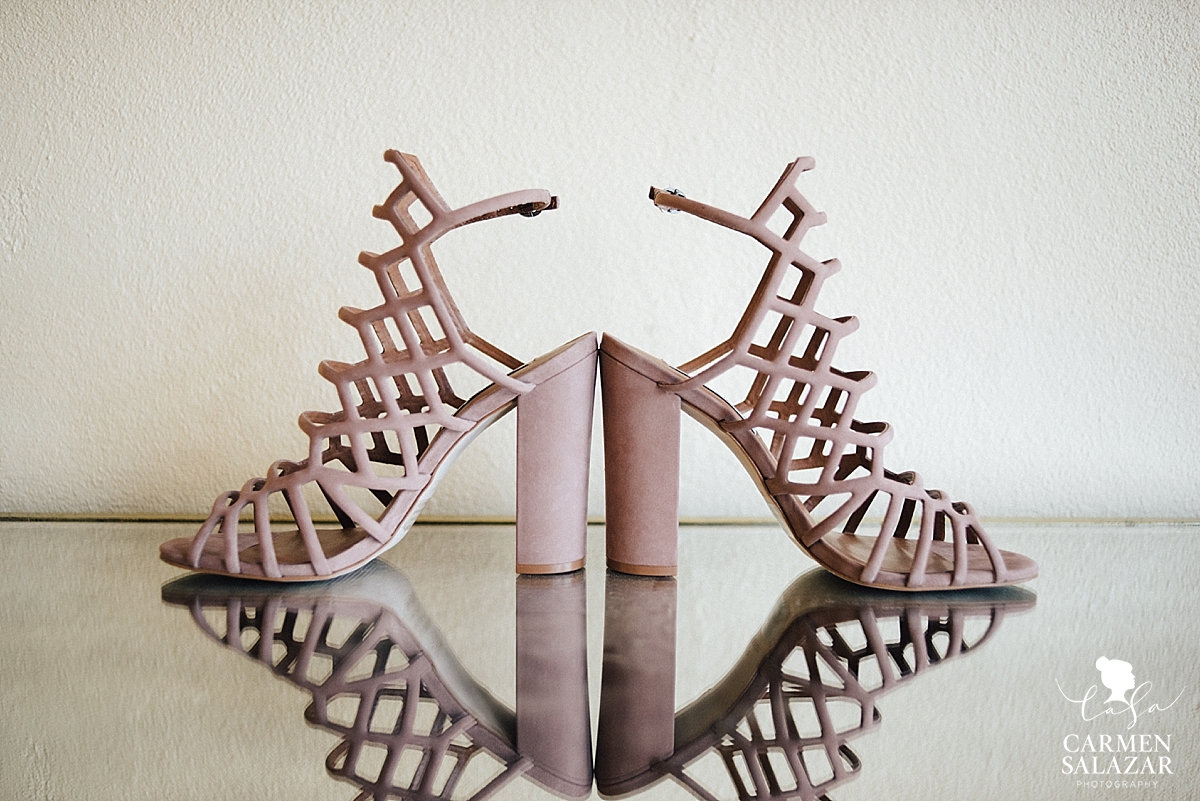 I love love love unique and creative wedding accessories. These heels were stunners, adding a chic glamorous accent to Shawn's gorgeous lace gown.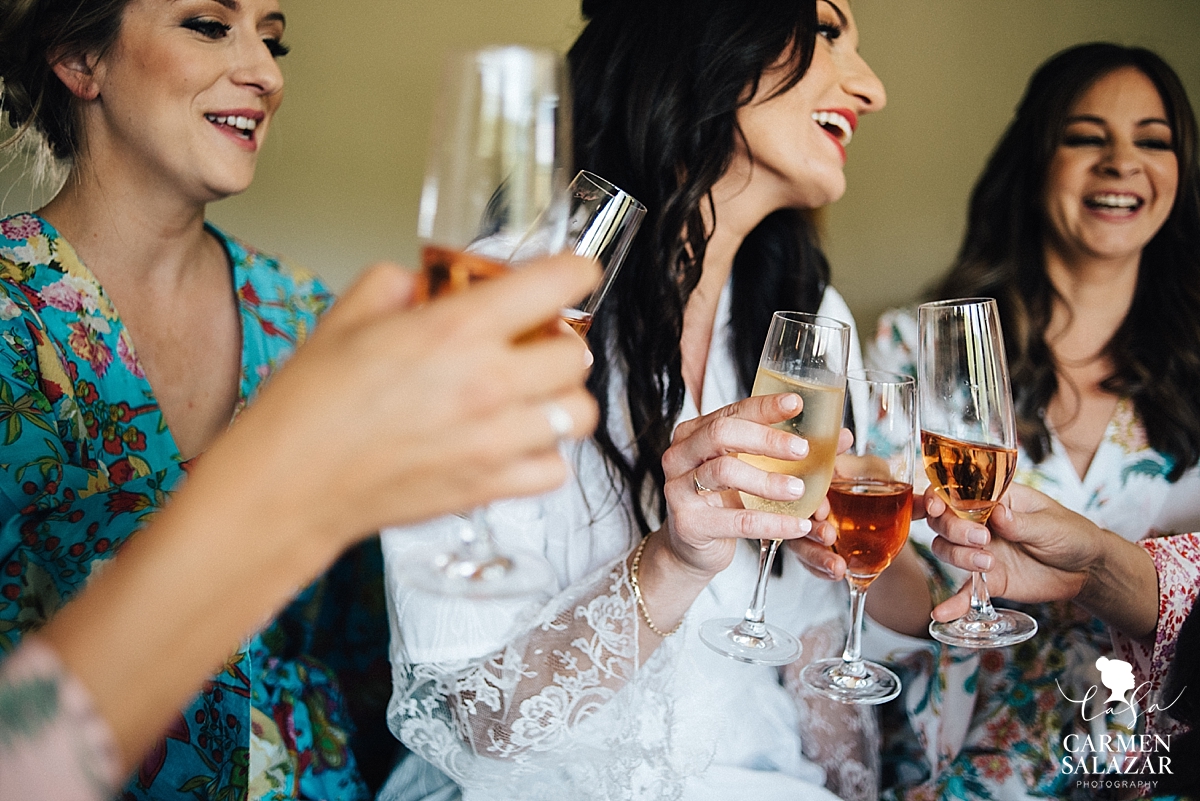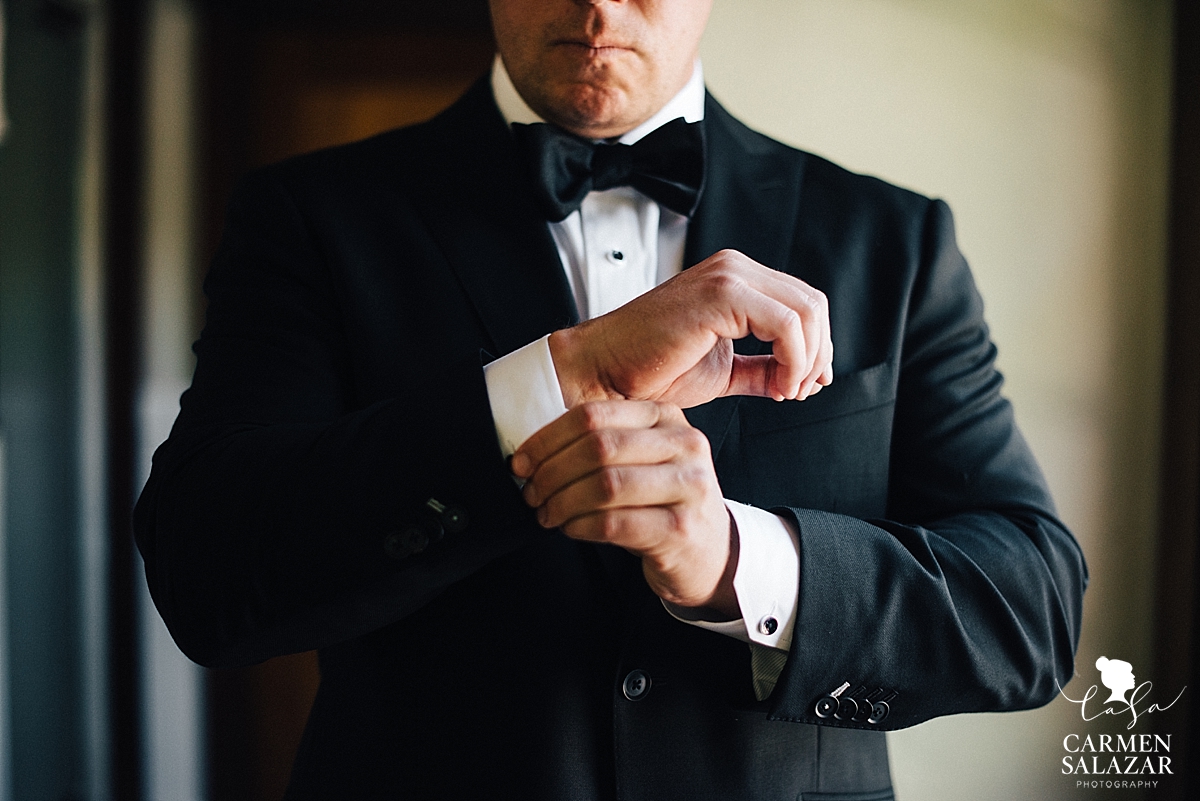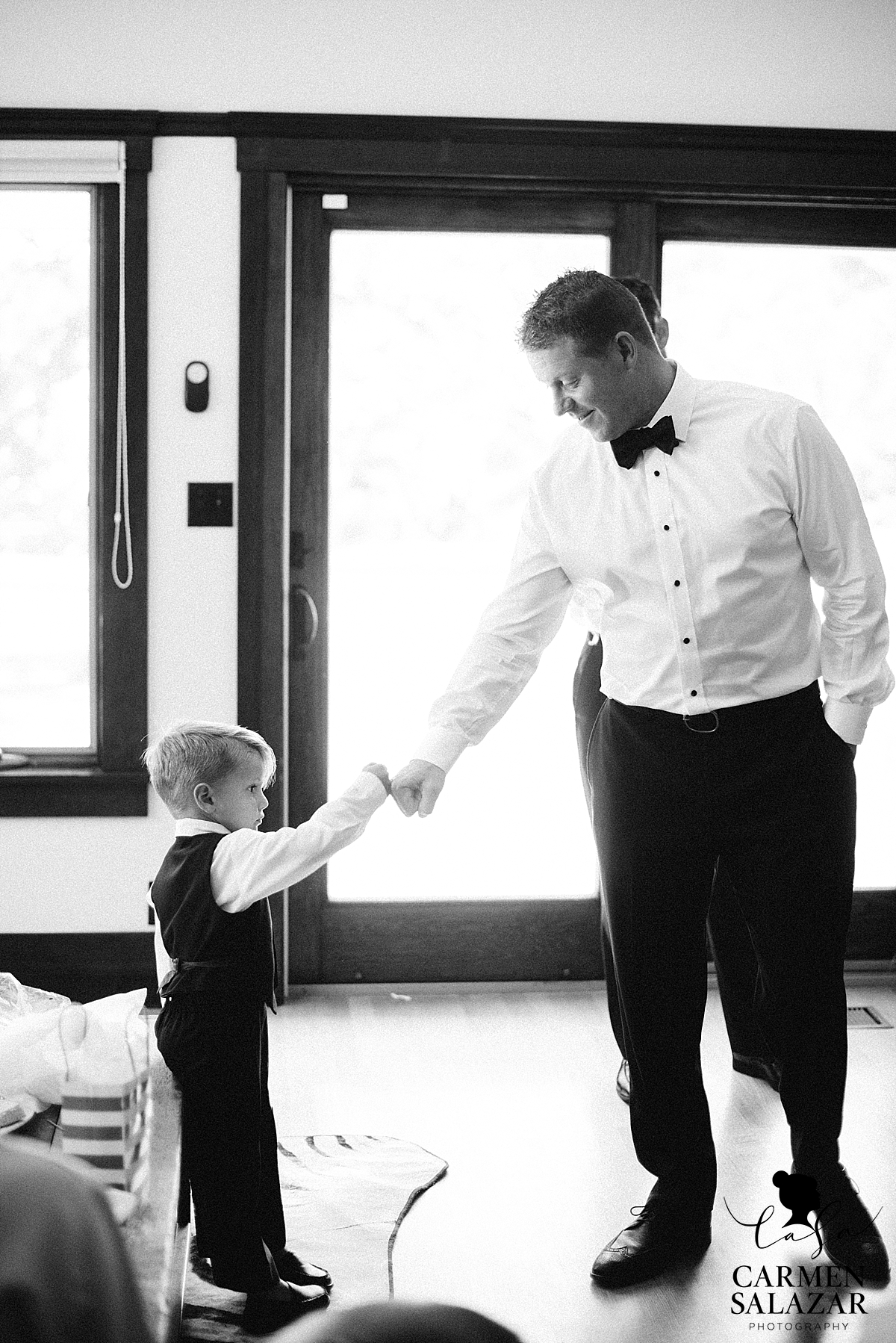 Jimmy looked simply dashing (and very Old Hollywood) in his custom R. Douglas suit. This couple's wedding style was way too cute for words!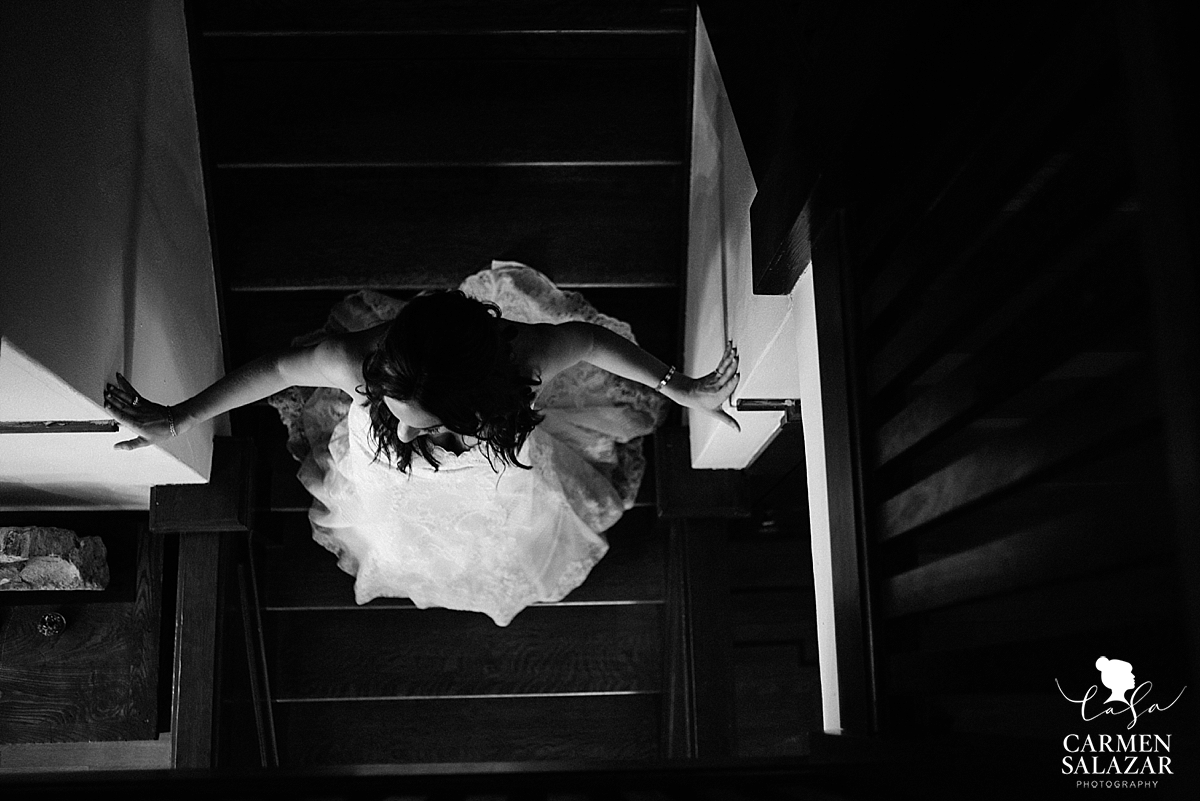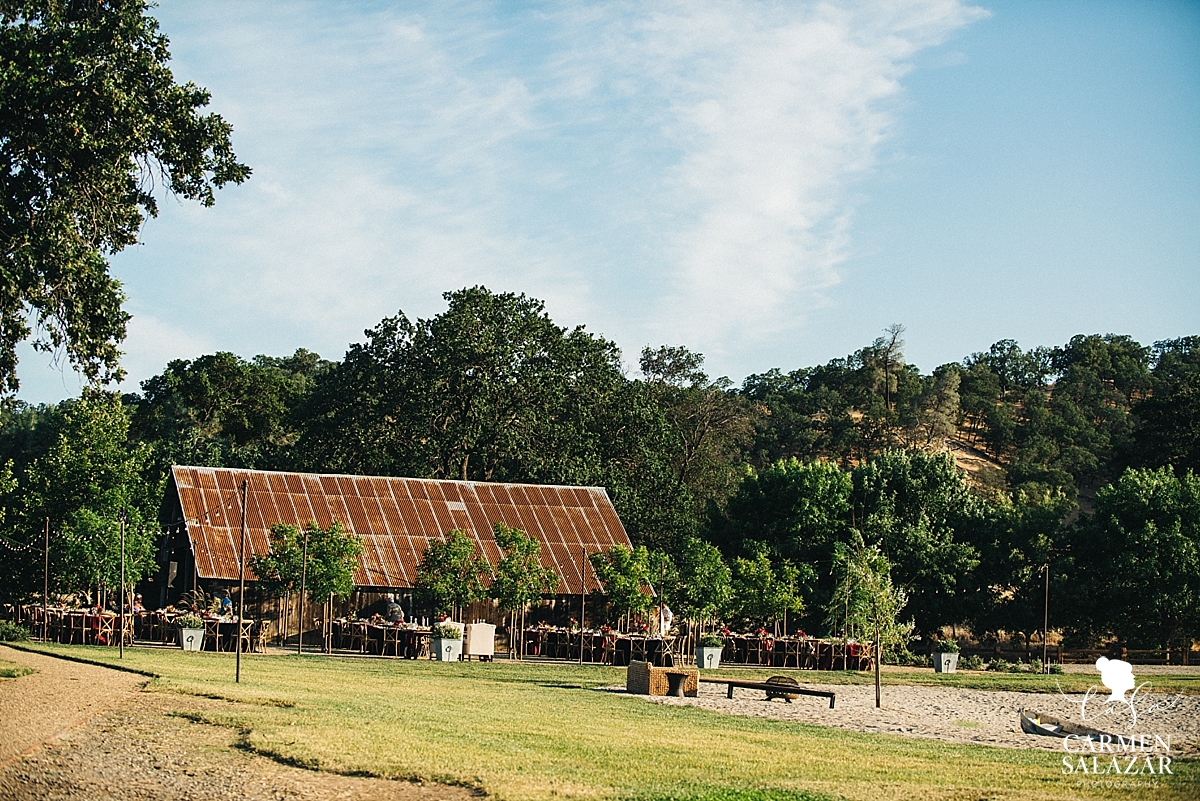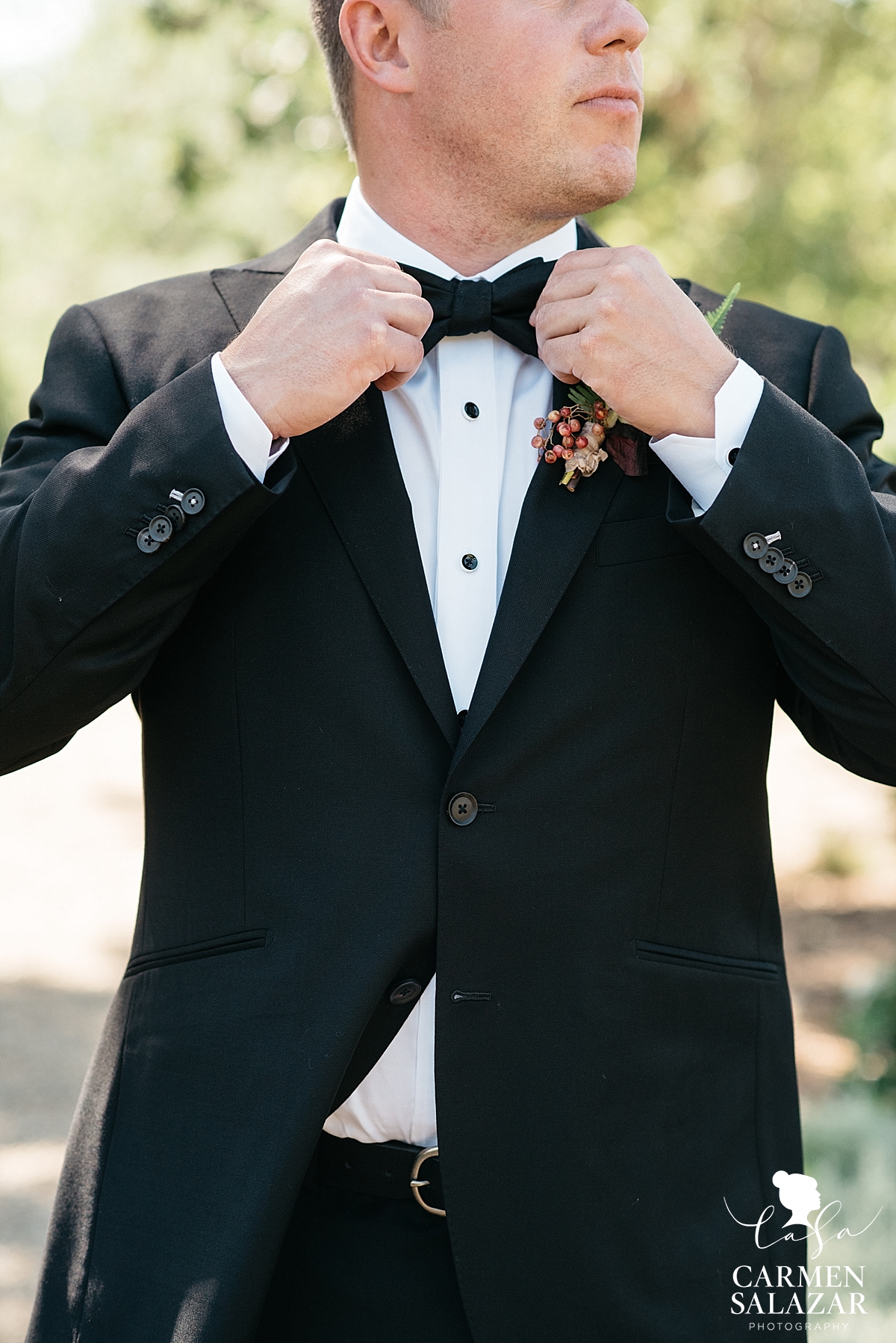 Jimmy was absolutely giddy waiting for his first look at Shawn! It was most important to him for their wedding to be her dream day, and that their photography captured all the smiles, happy tears, and emotion of this celebration of their love.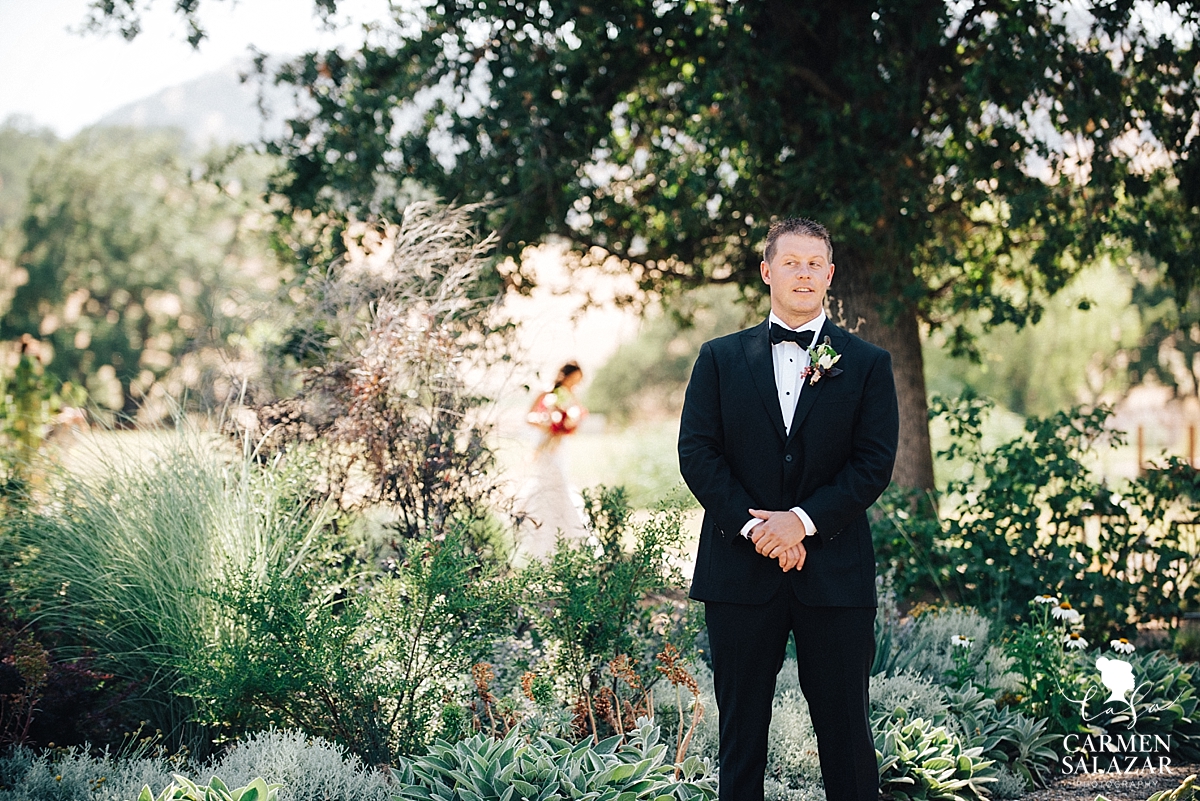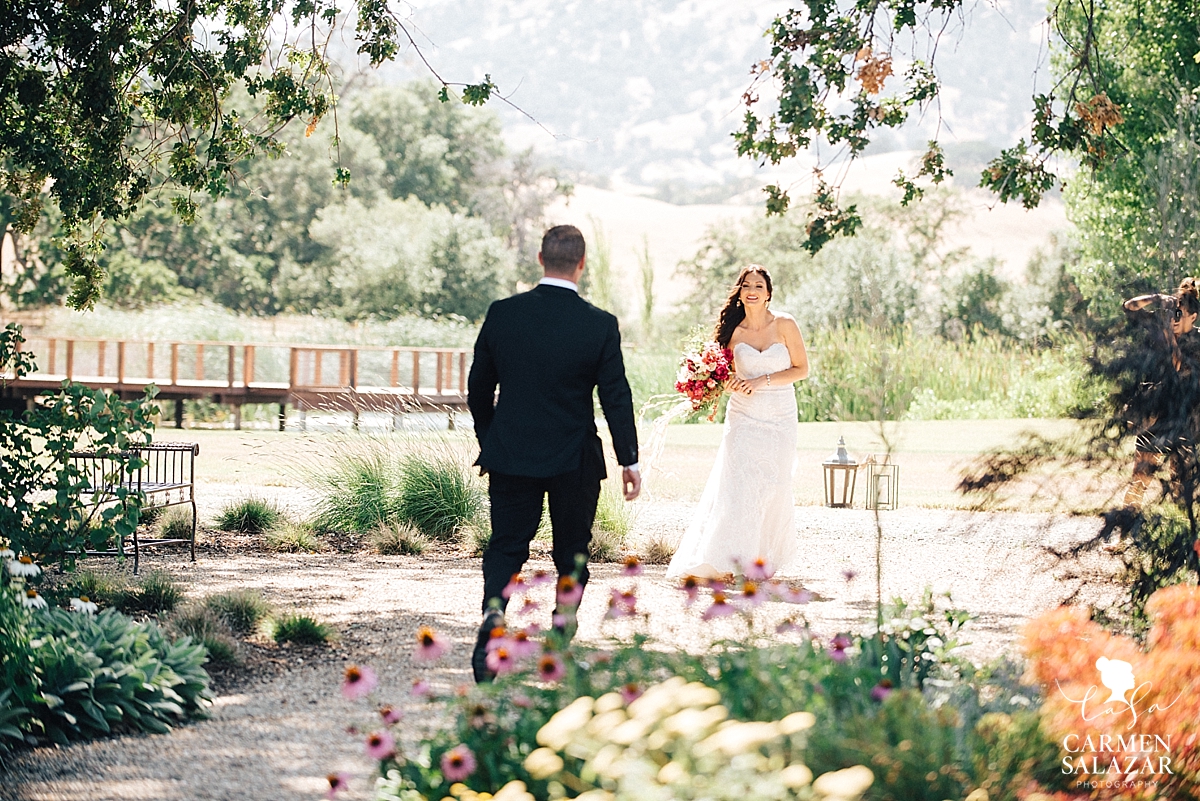 It was so freakin' cute that Shawn missed her cue to surprise her hubby-to-be — she was so excited that she just yelled "Jimmy!" the moment she saw him.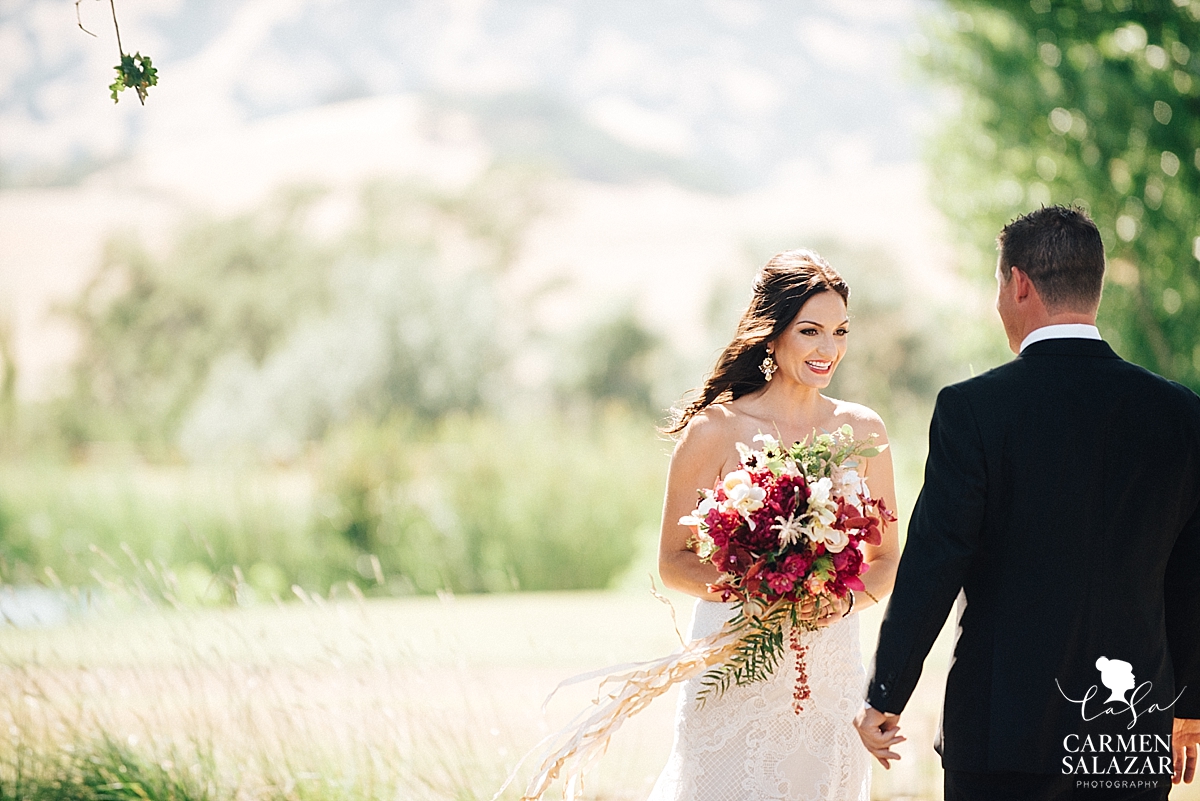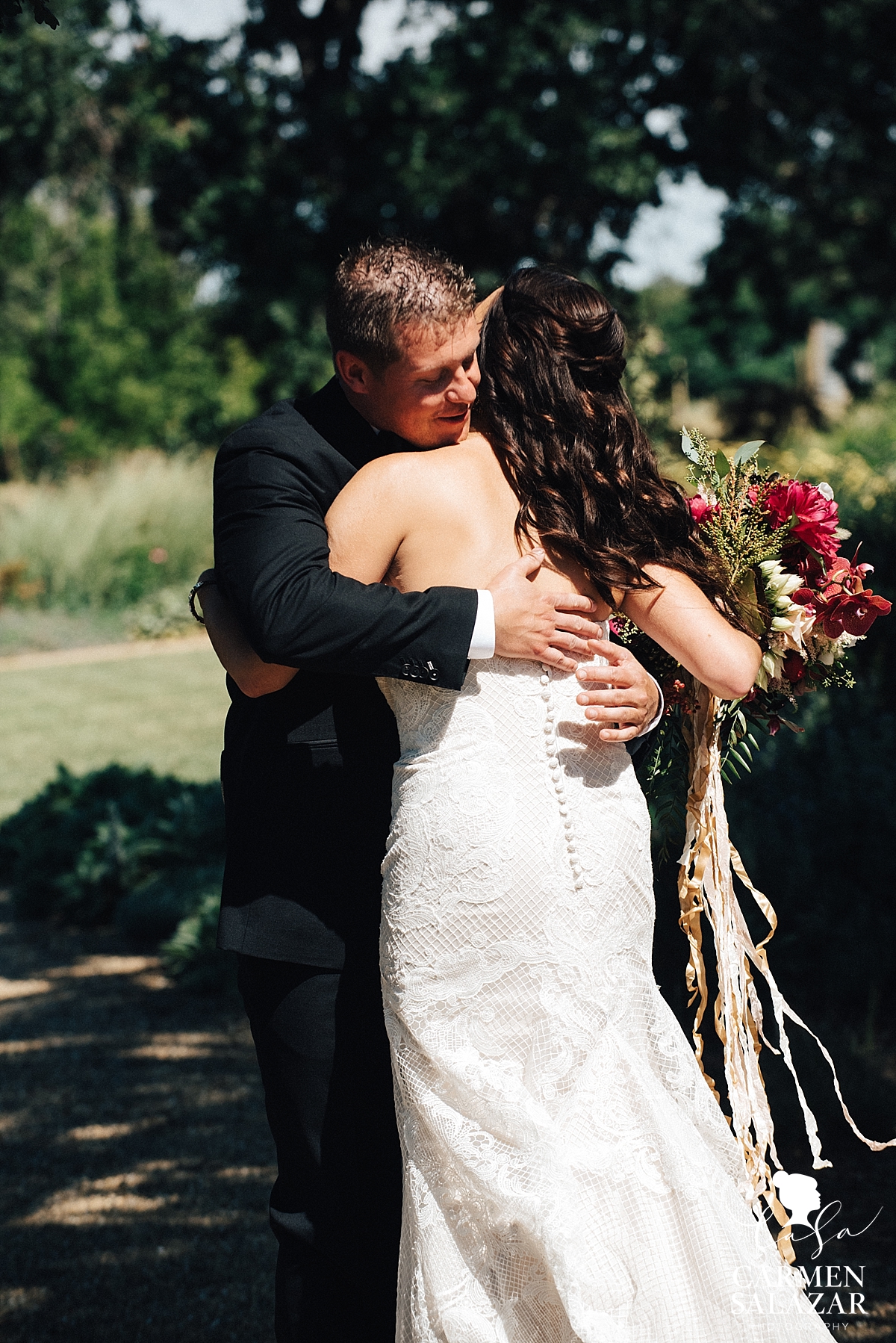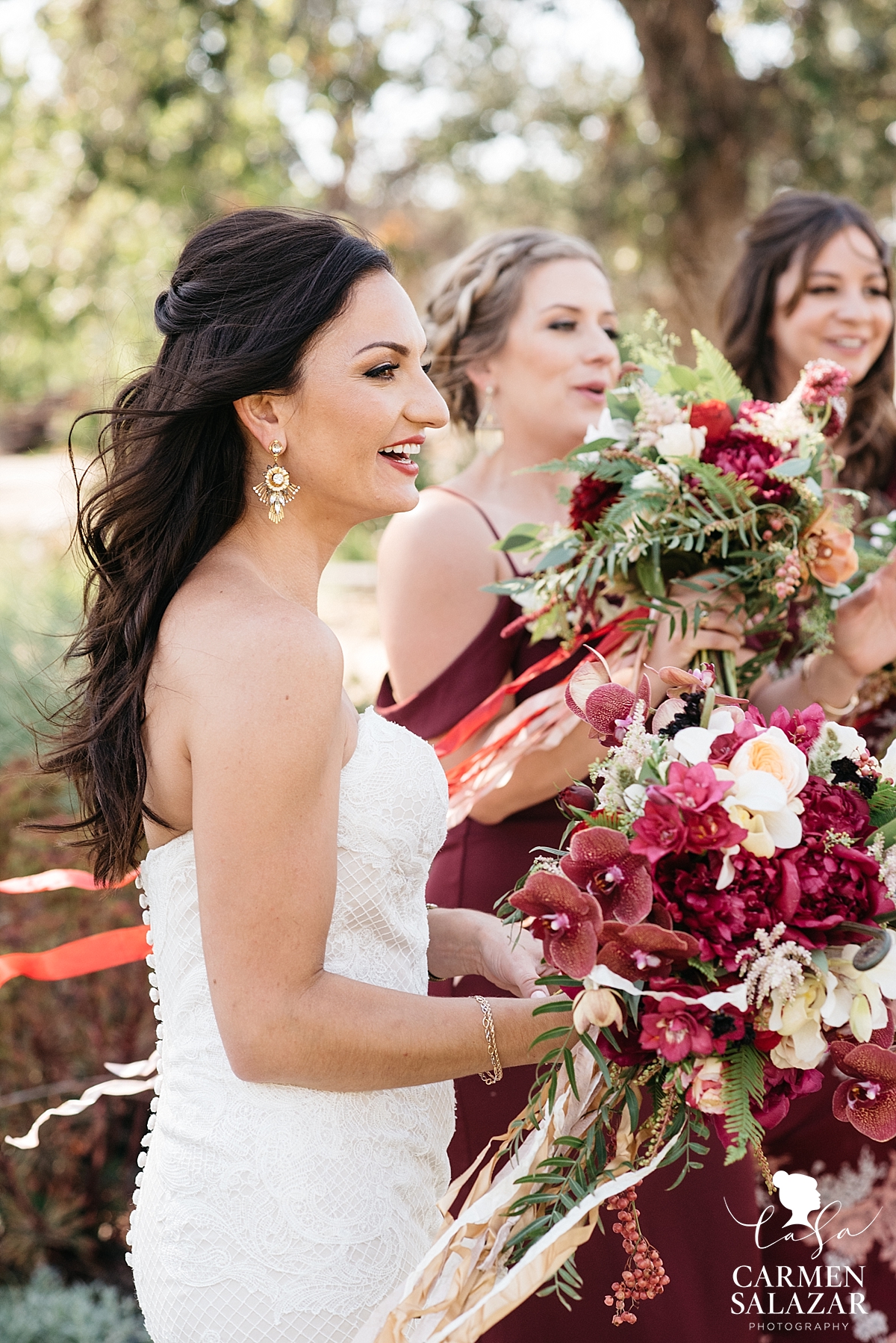 (Shawn swears that gold is the best metal ever, and she's clearly right!)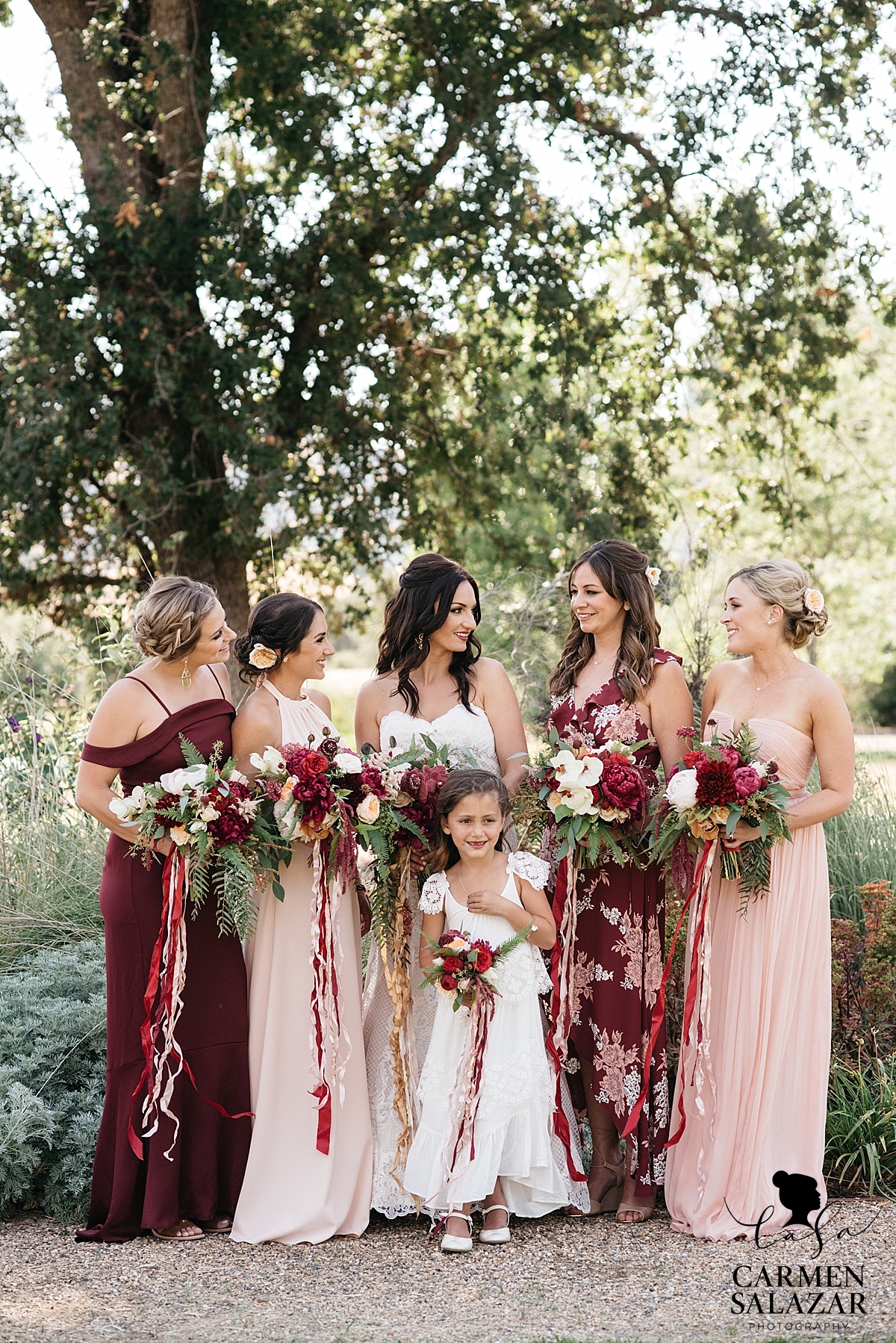 Shawn's gorgeous bridal party "accidentally" matched perfectly, they were all assigned their color palette but were asked to pick a dress that matched their individual style (and of course they were fashion fabulous)!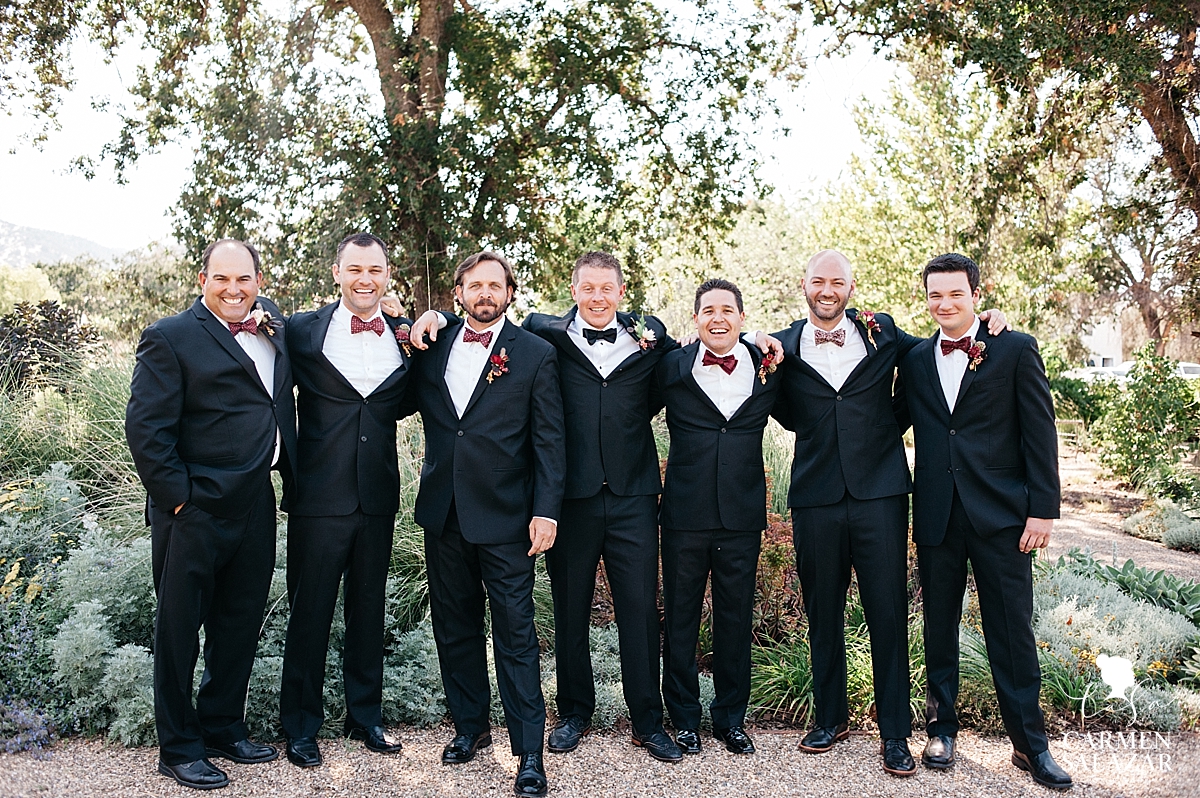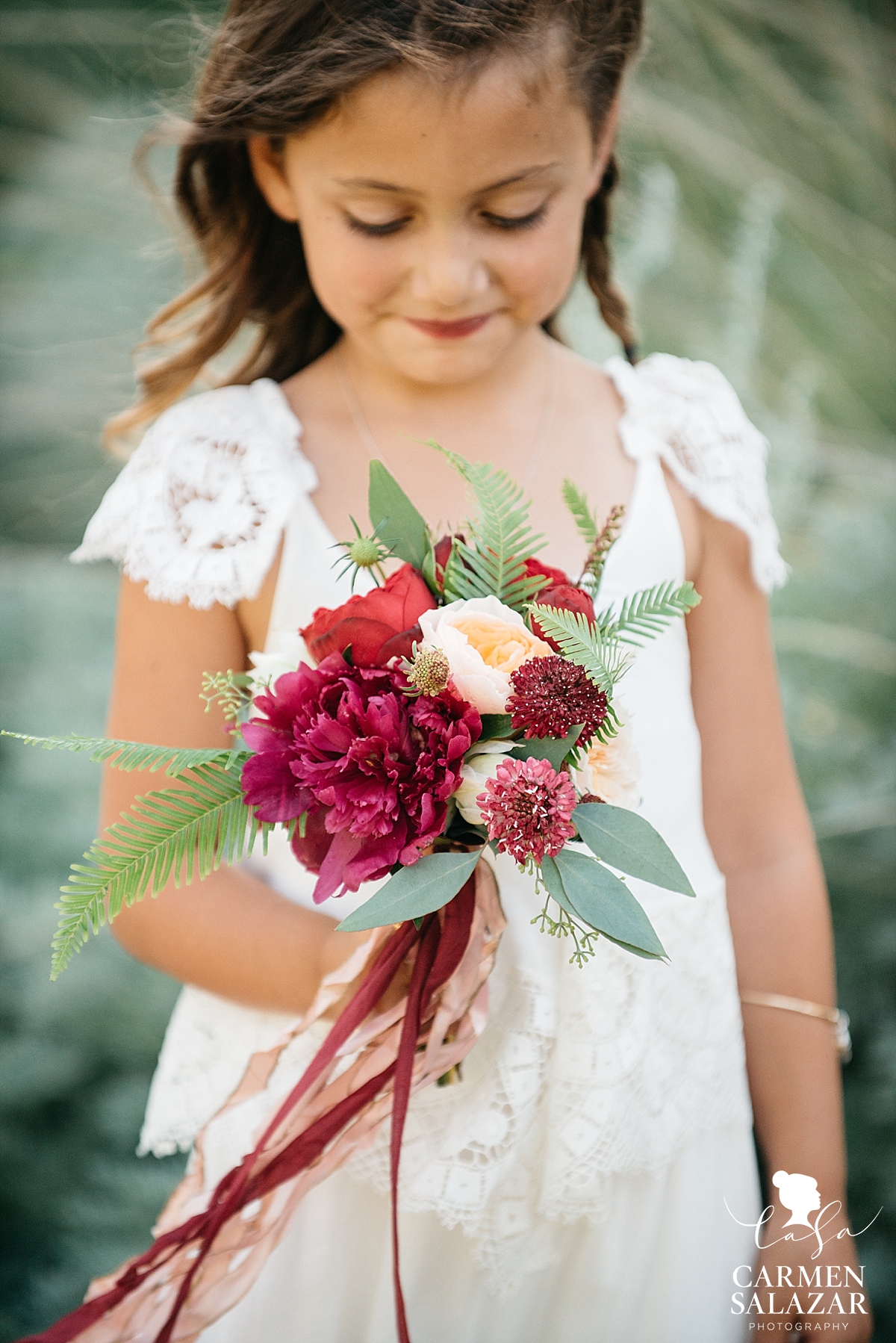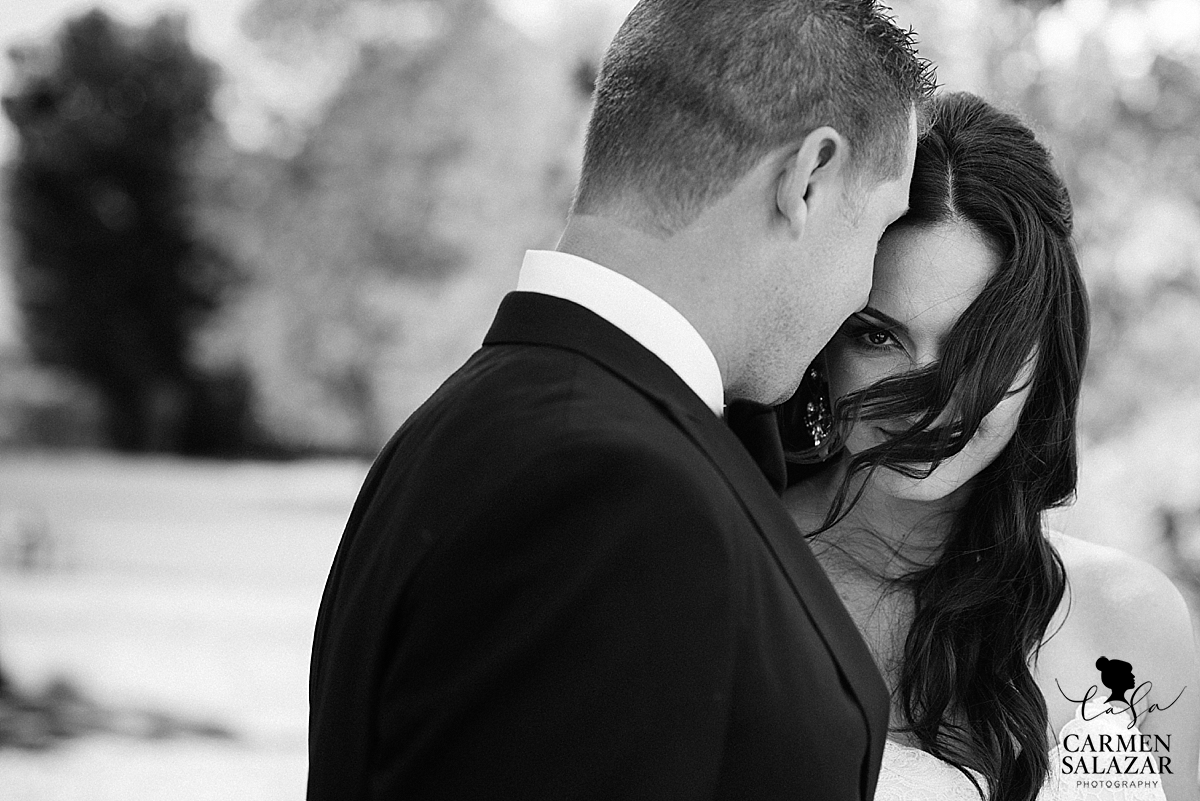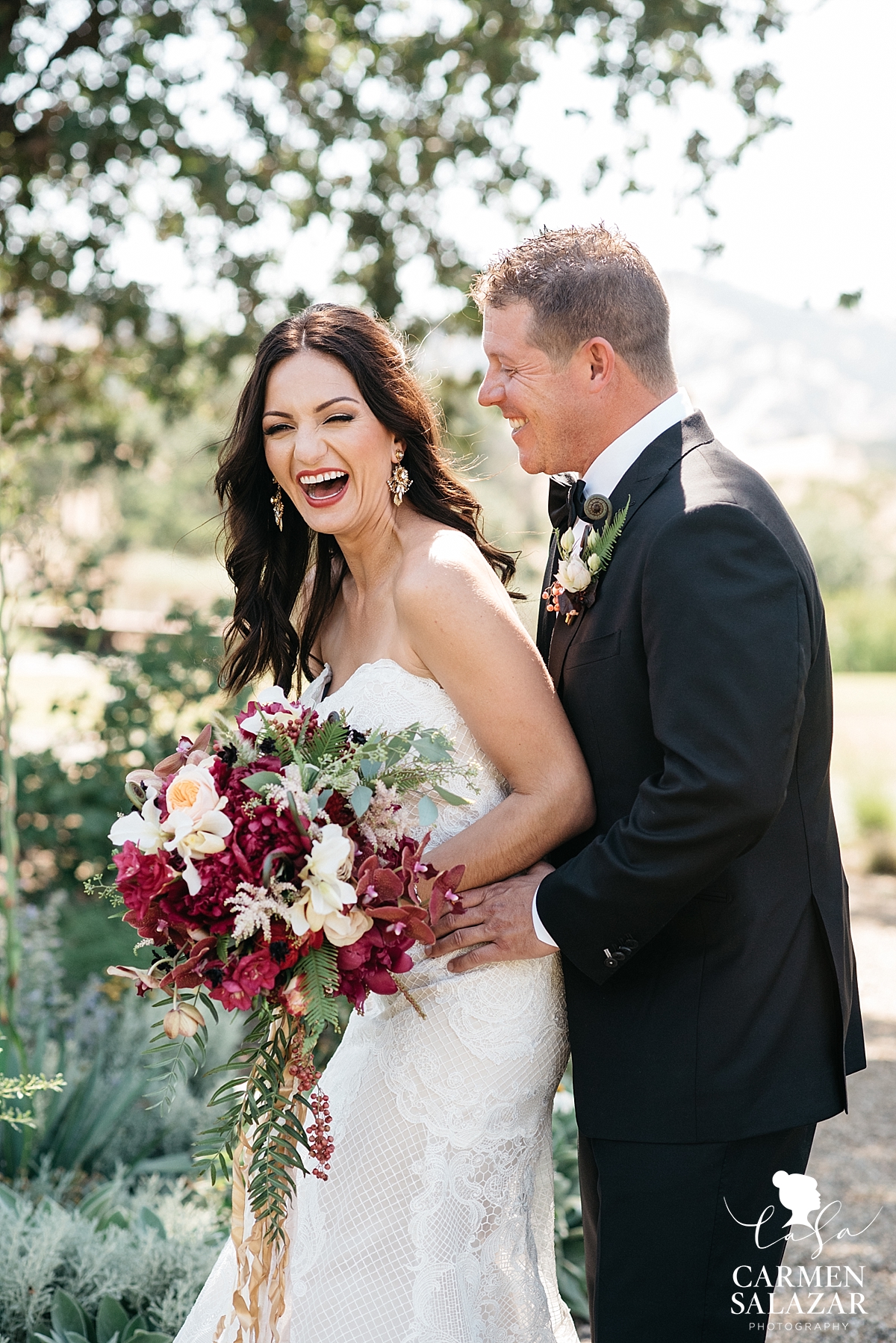 A huge part of Shawn and Jimmy's vision for their big day was to make it special and personal to them — they were counting down the days after having attended 10 of their friends weddings in the last couple years, and wanted to stand out in the crowd.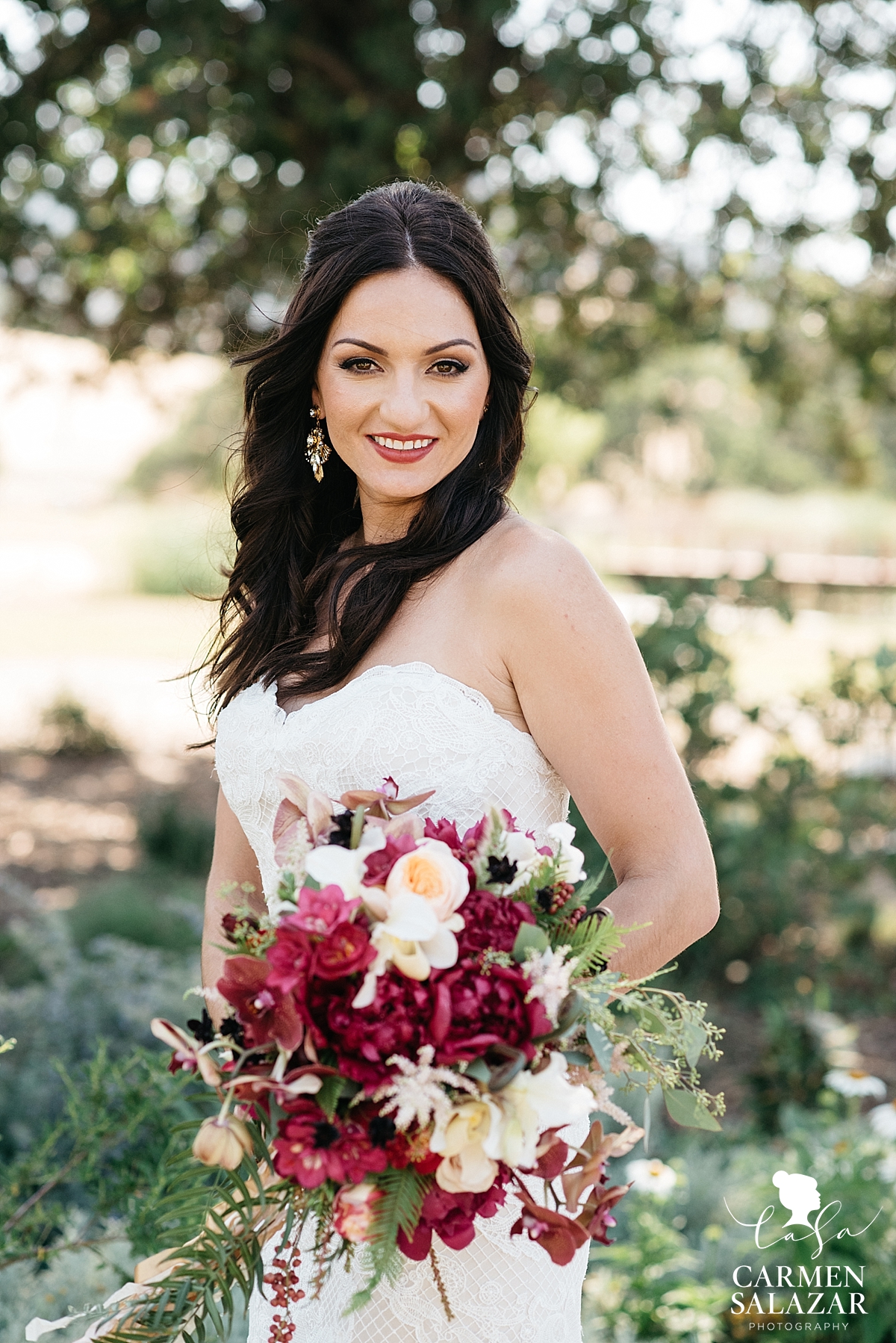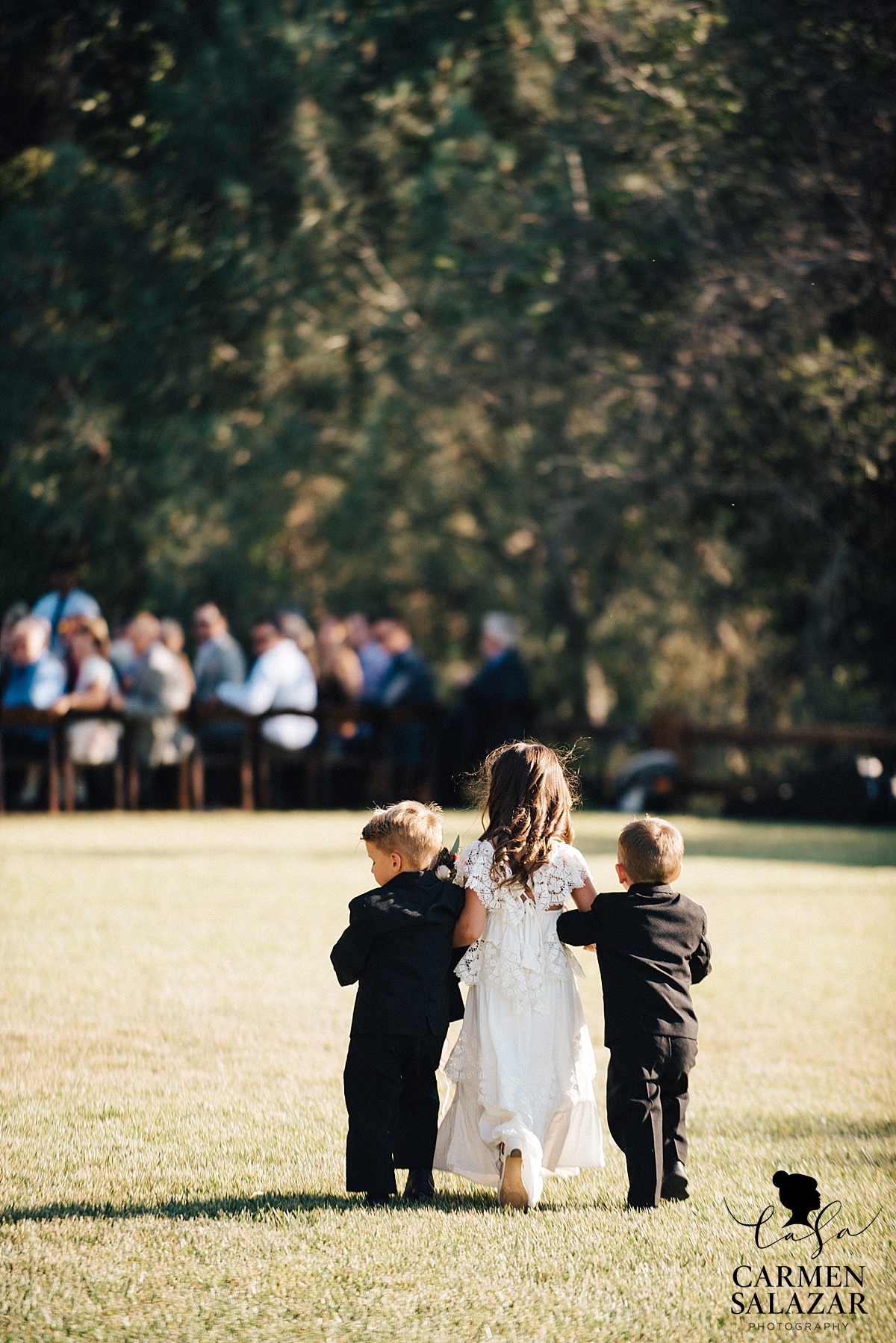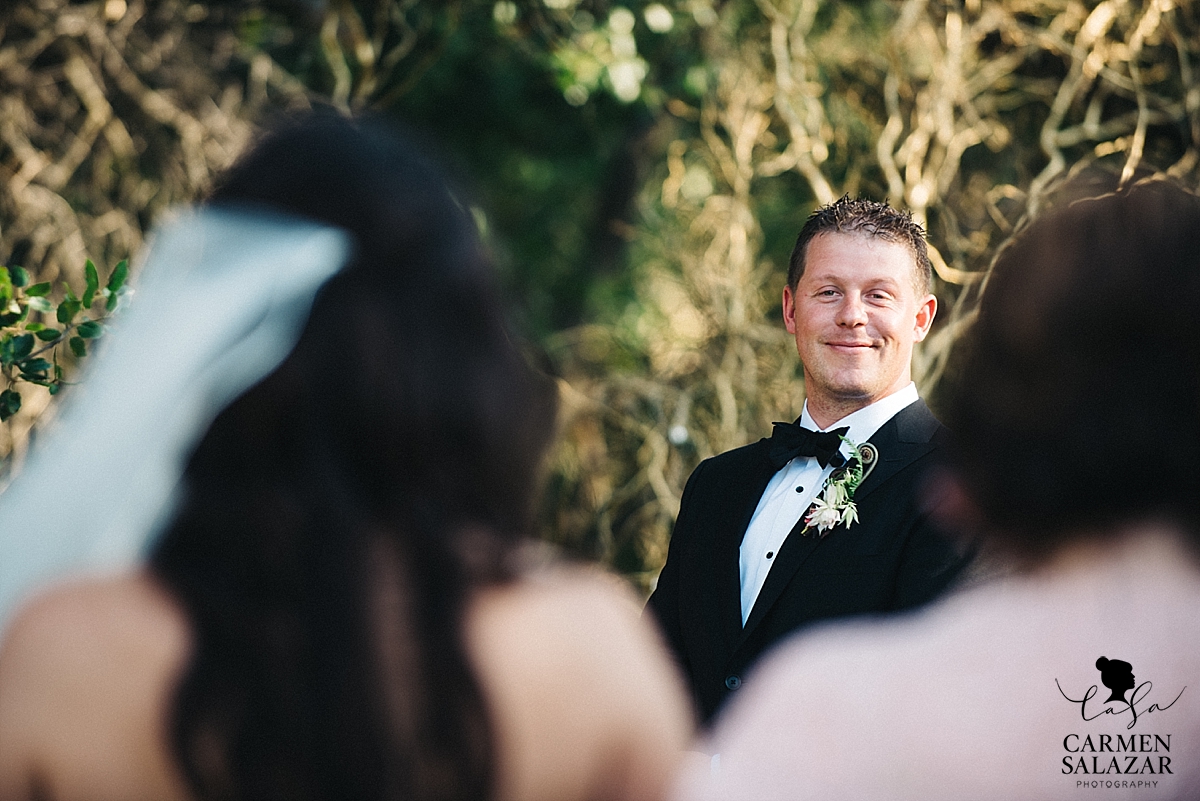 The look on Jimmy's face as he see's his bride coming down the aisle says it all.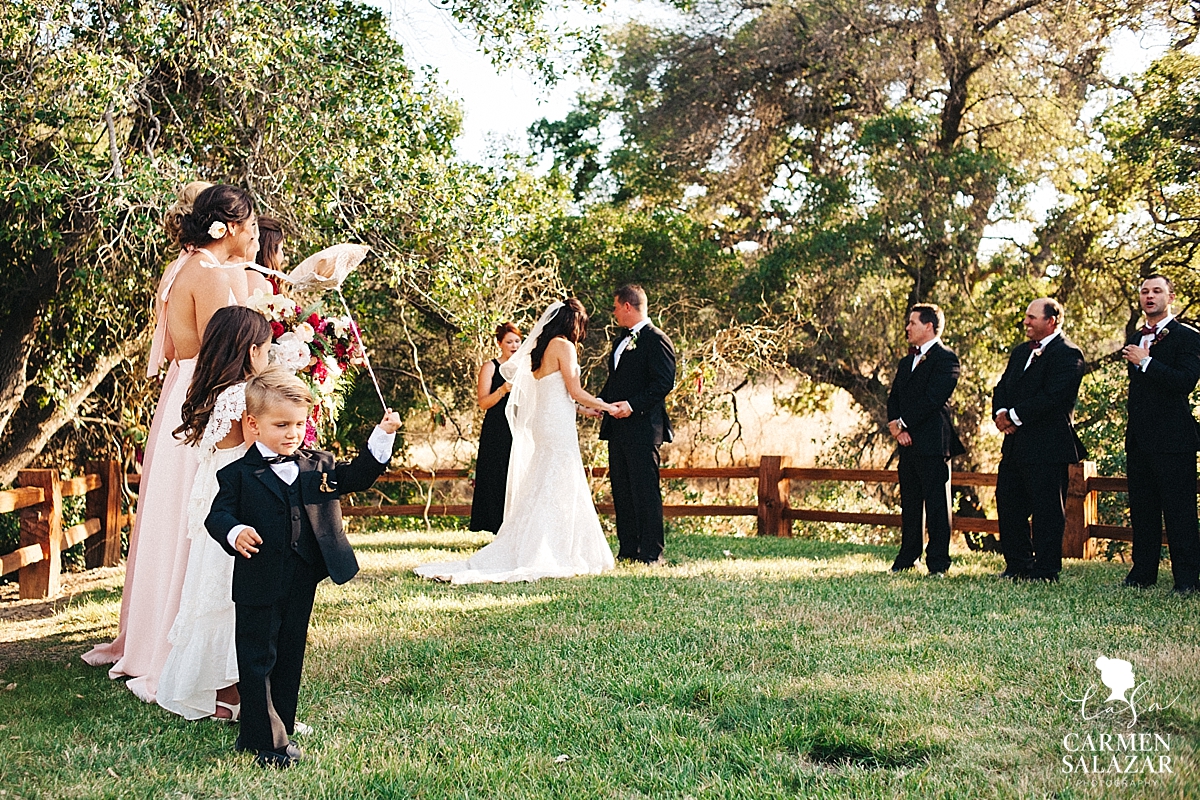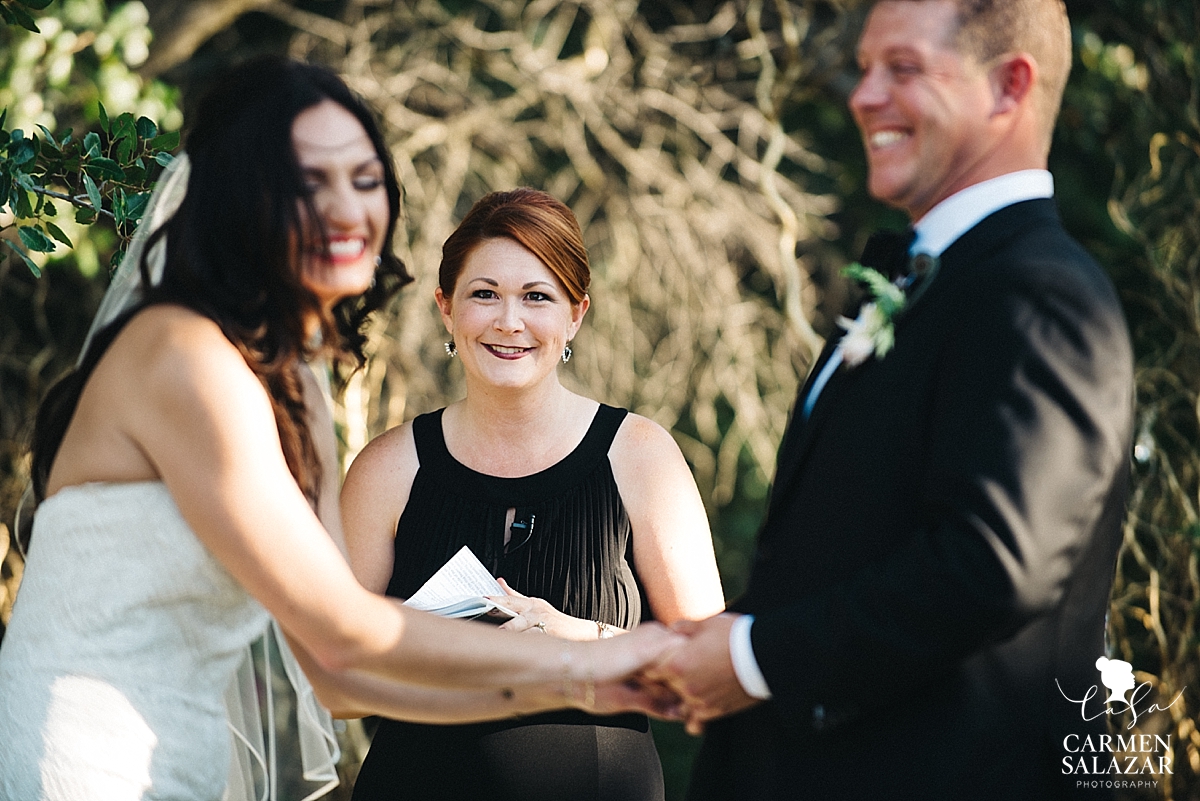 Jimmy and Shawn chose a close friend to officiate their wedding. I love when family or friends marry our couples – such great stories are shared that bring wonderful laughs and tears of happiness to everyone's faces.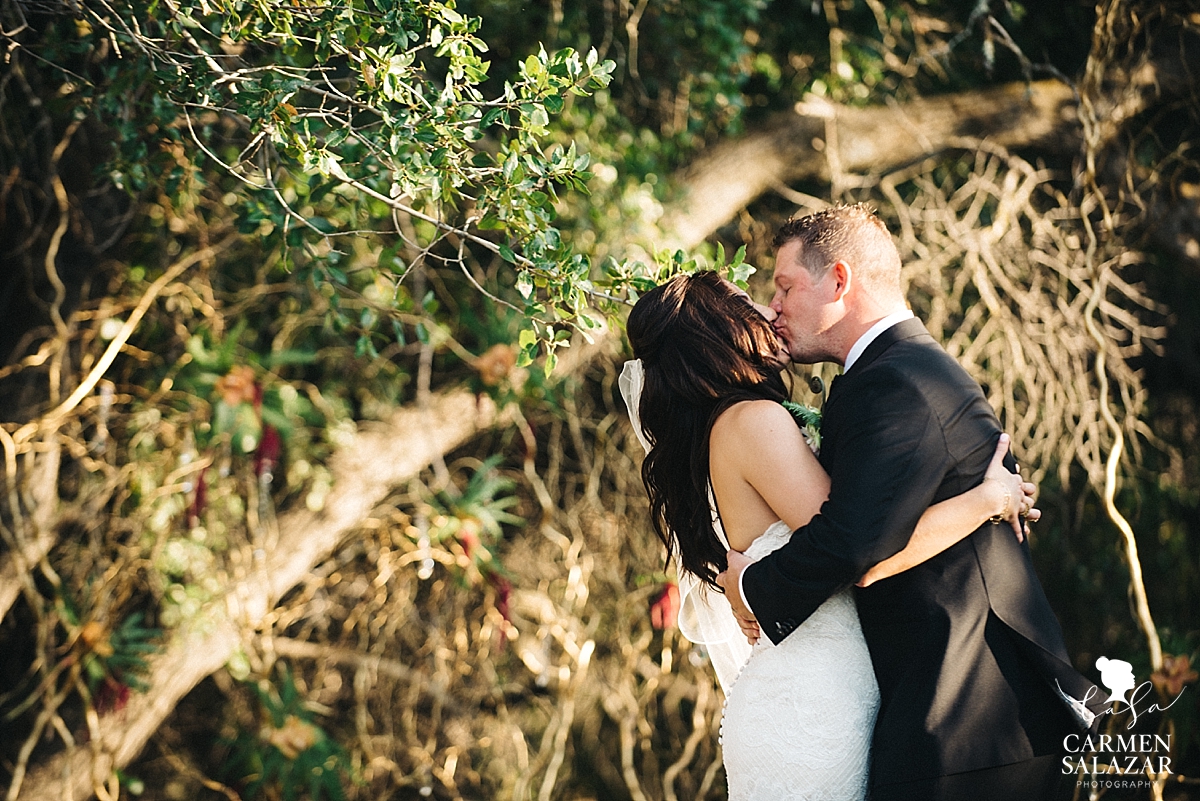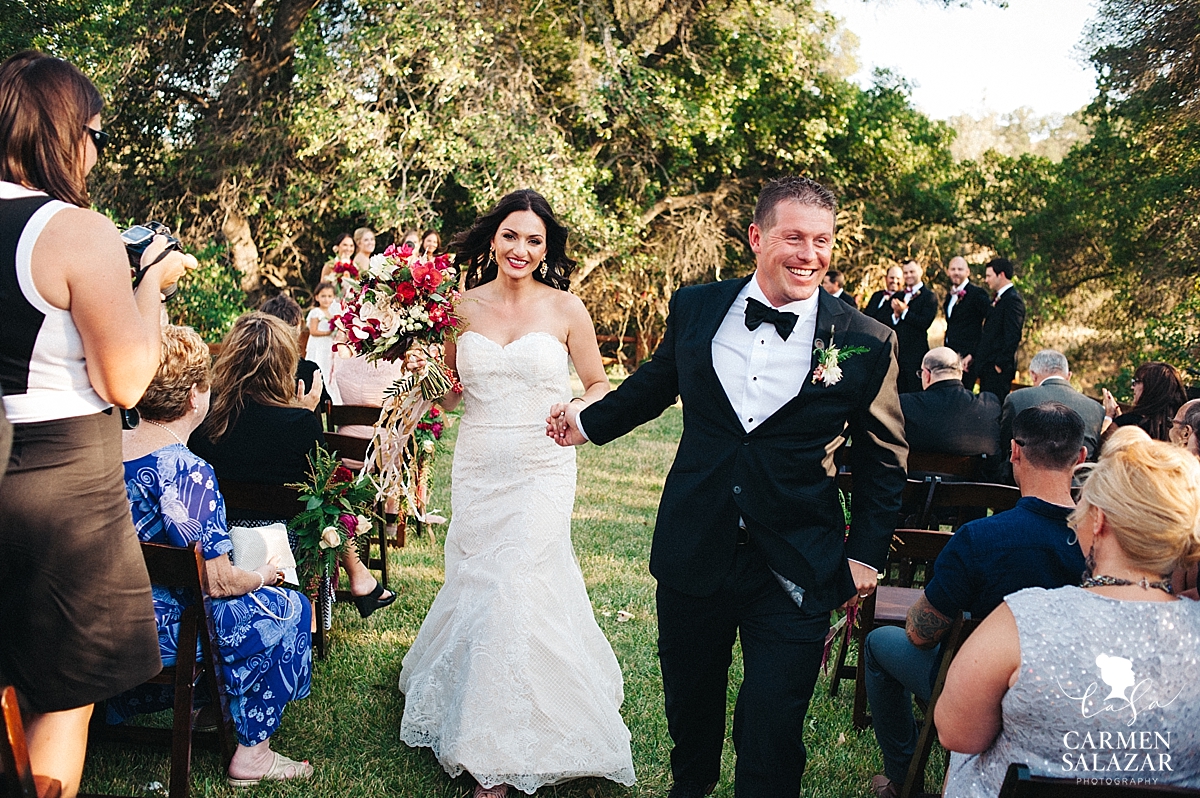 These two are just elated and look stunning walking down the aisle as husband and wife!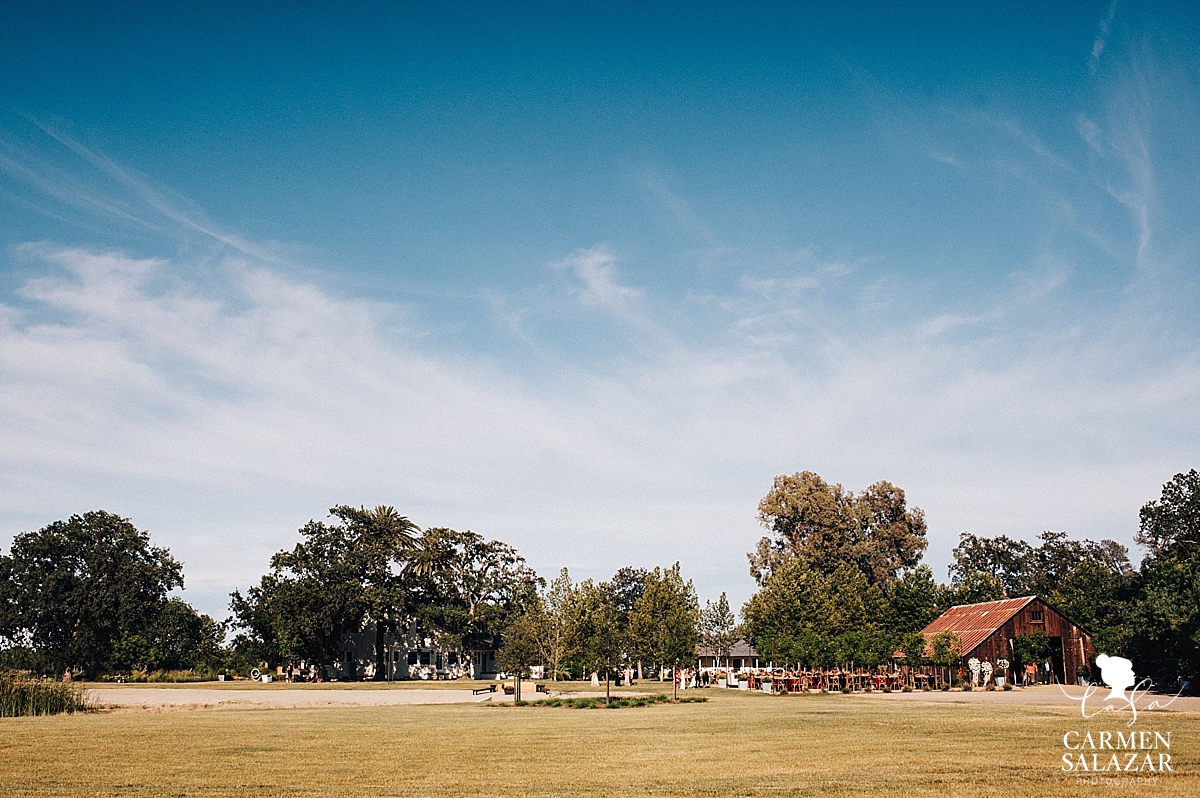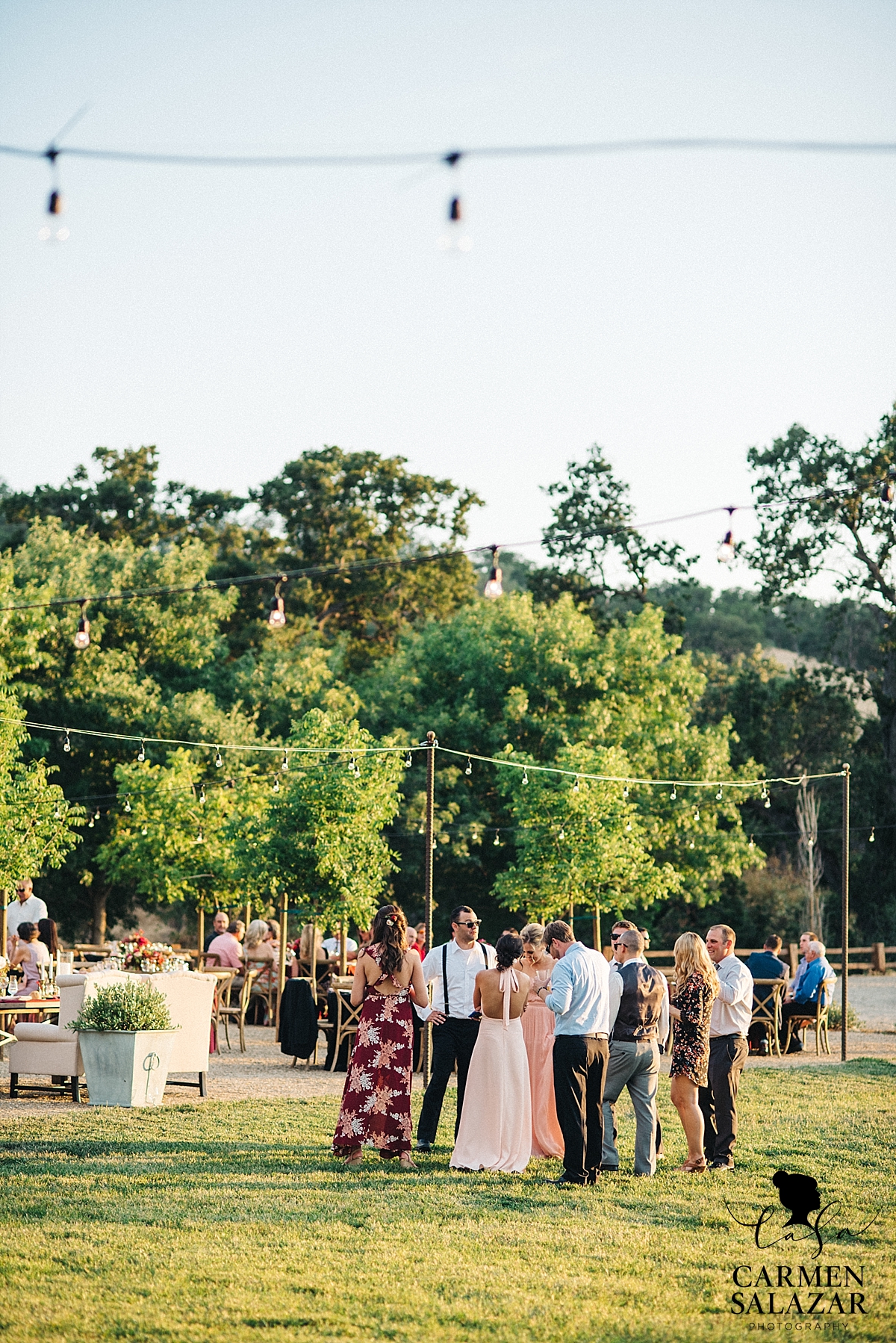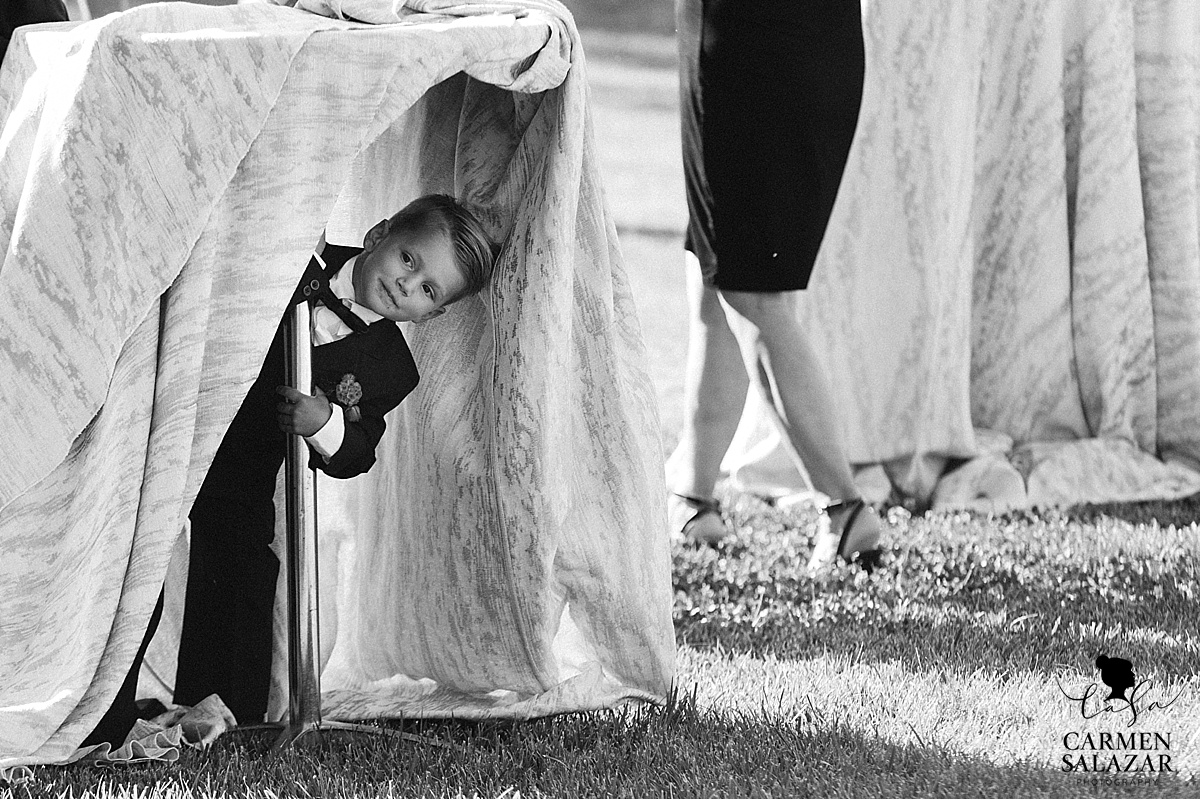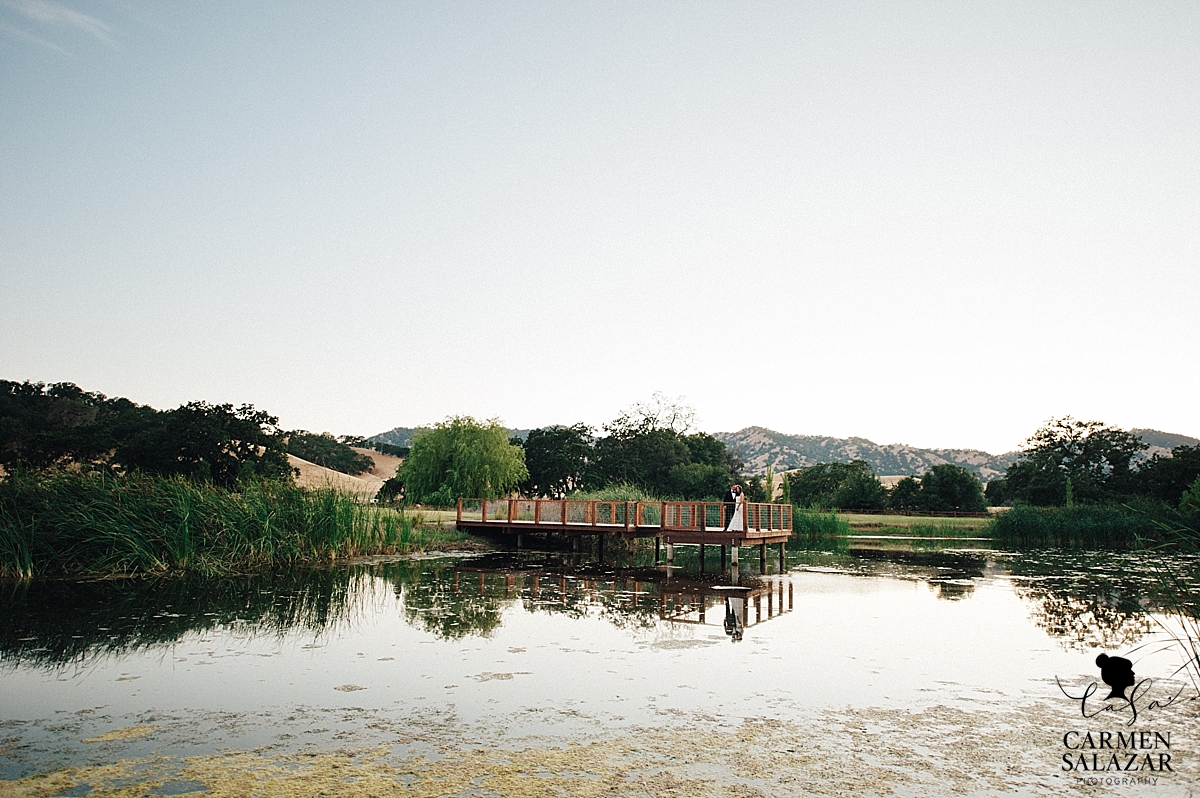 Holy pond!! This venue was way too beautiful to not sneak out for some sunset portraits.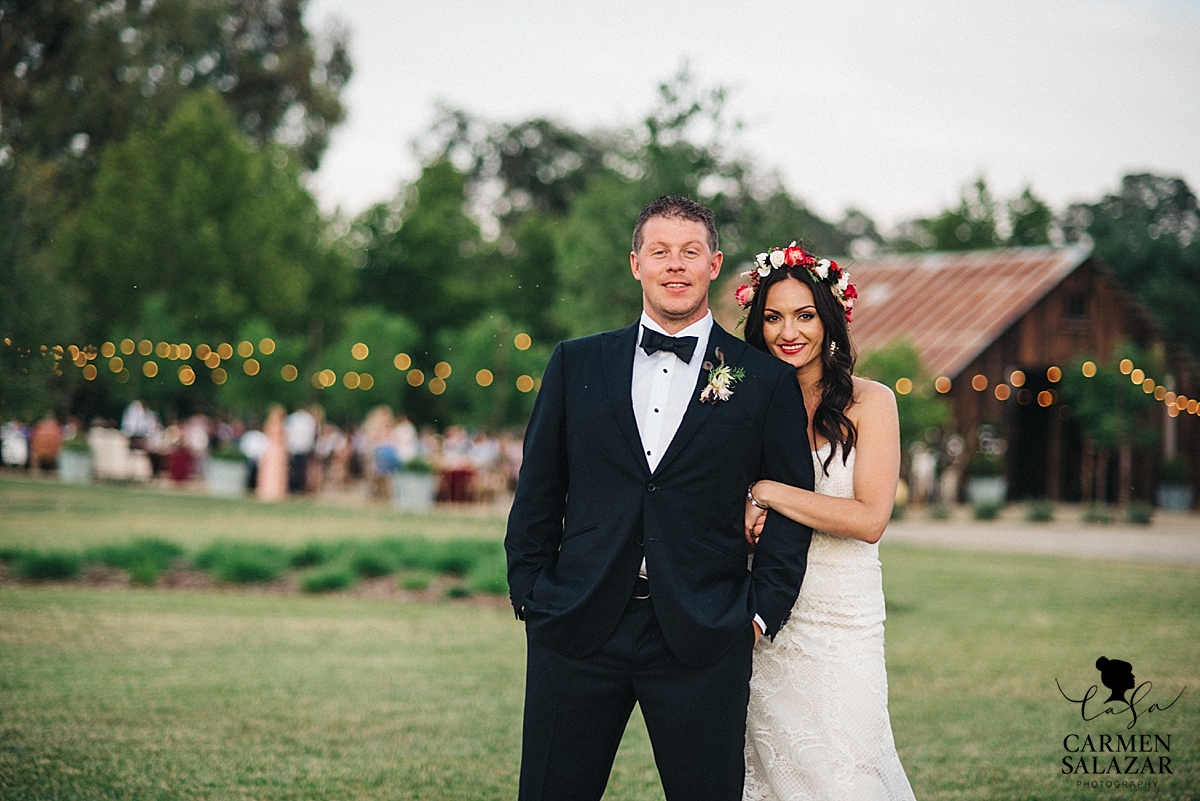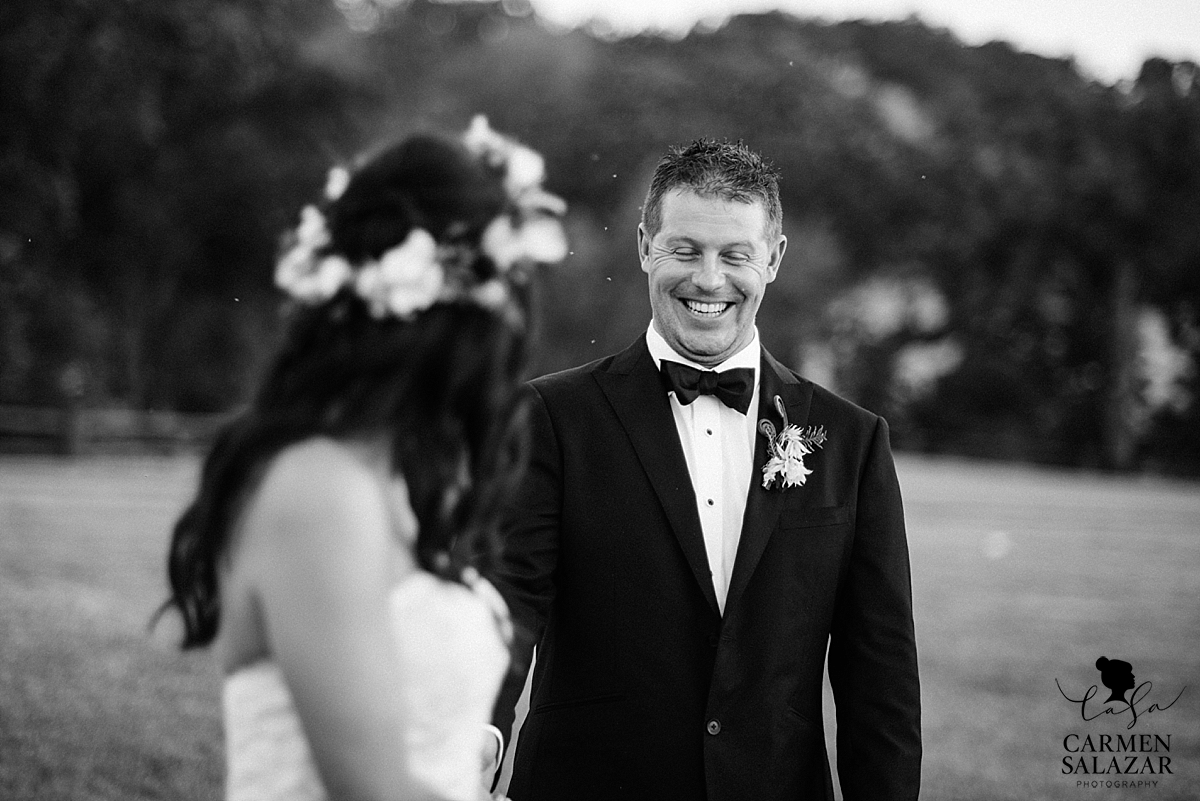 Shawn's #1 favorite thing about Jimmy: his huge variety of loveable smiles and laughs!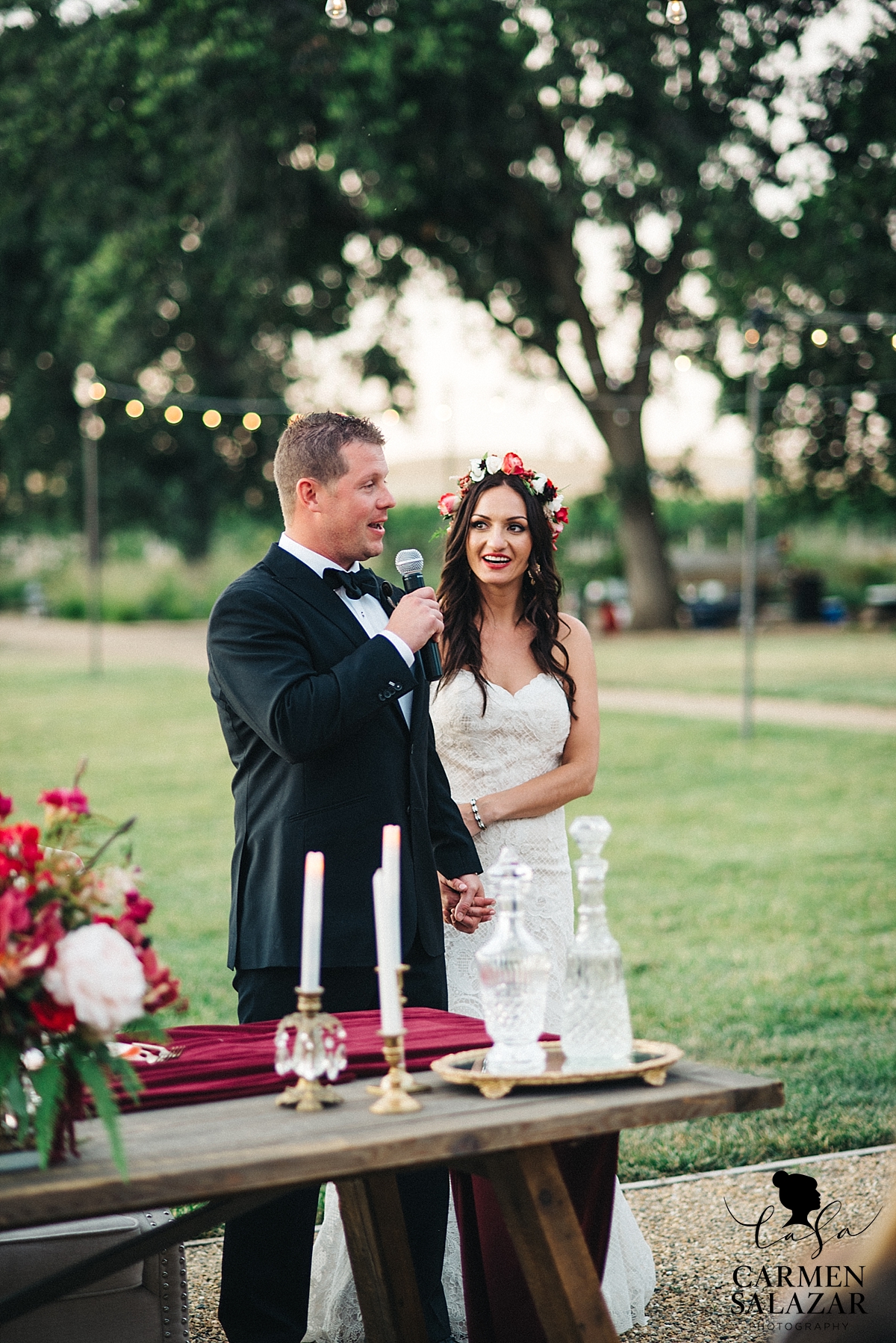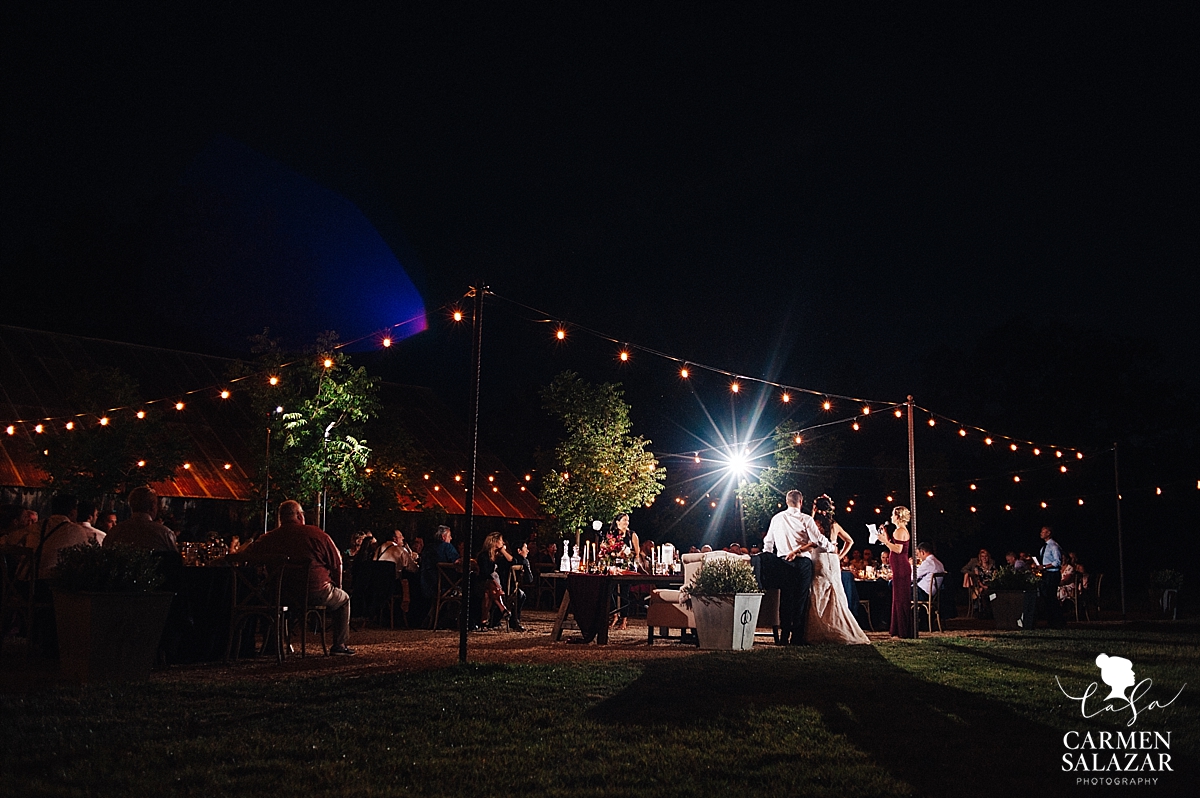 The courtyard at Field and Pond is just perfect for an outdoor summer wedding under the stars.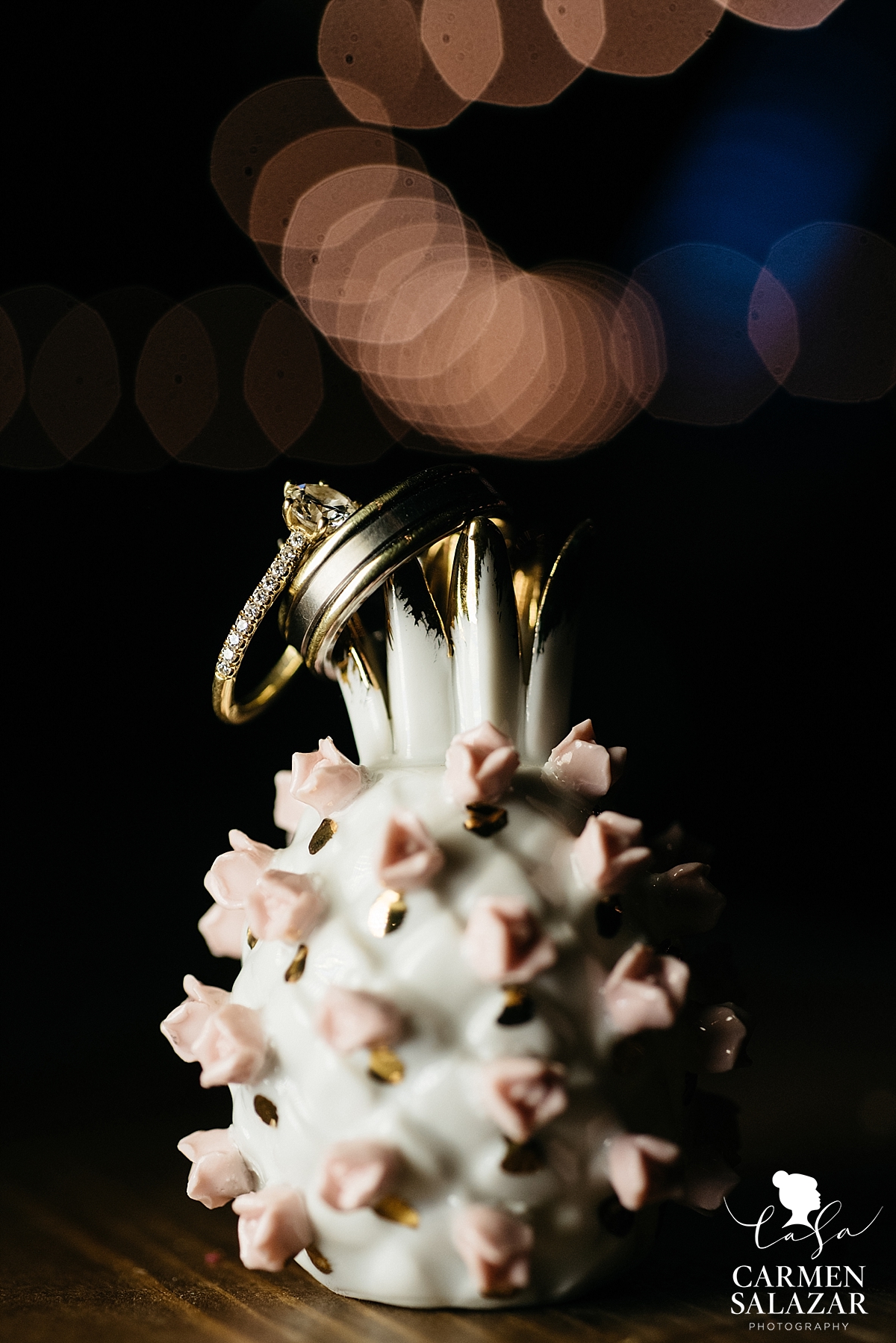 Shawn is crazy about gold pineapple accessories (from the stamps on their invitations, to this gorgeous ring stand) — and boy do I love fun rings shots!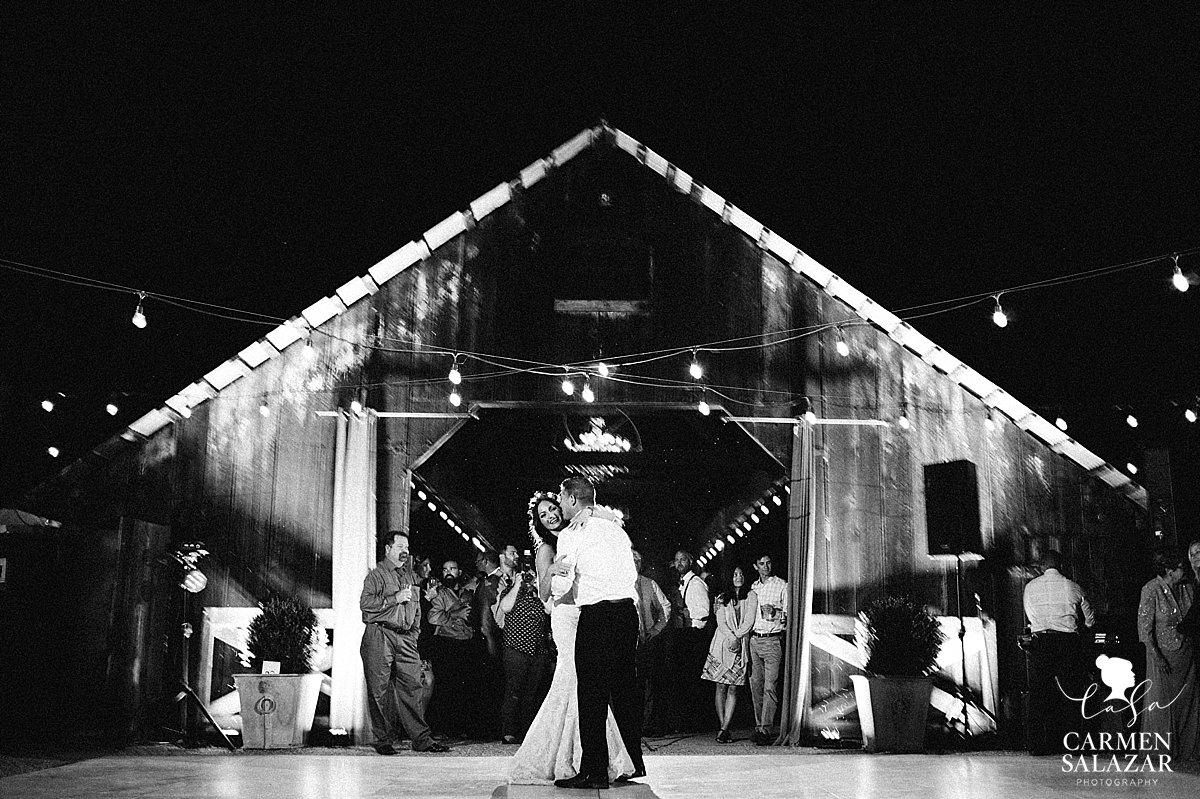 Congratulations Shawn and Jimmy — have fun fixing up The Love Shack and soaking up your wedded bliss!
Venue: Field and Pond, Winters, CA
Event Planner/Designer: Two Roads Event Co.
Desserts: Paper Heart Patisserie
Specialty Rentals: Botanica Lifestyle + Events
Linens: La Tavola
Rentals: Classic
Hair: For the Love of Hairspray
Makeup: Makeup by Mandie
Catering: Anderson Family Catering
DJ: Bring that Beat Back