They fell in love at the Ashland Shakespeare festival, while finishing their graduate degrees at Southern Oregon University. These lovebirds couldn't have picked a more perfect place for two theater and drama lovers to cross paths.
I've known Katy for years as my neighbor, so I felt extra special that her wedding would be my first same-sex celebration!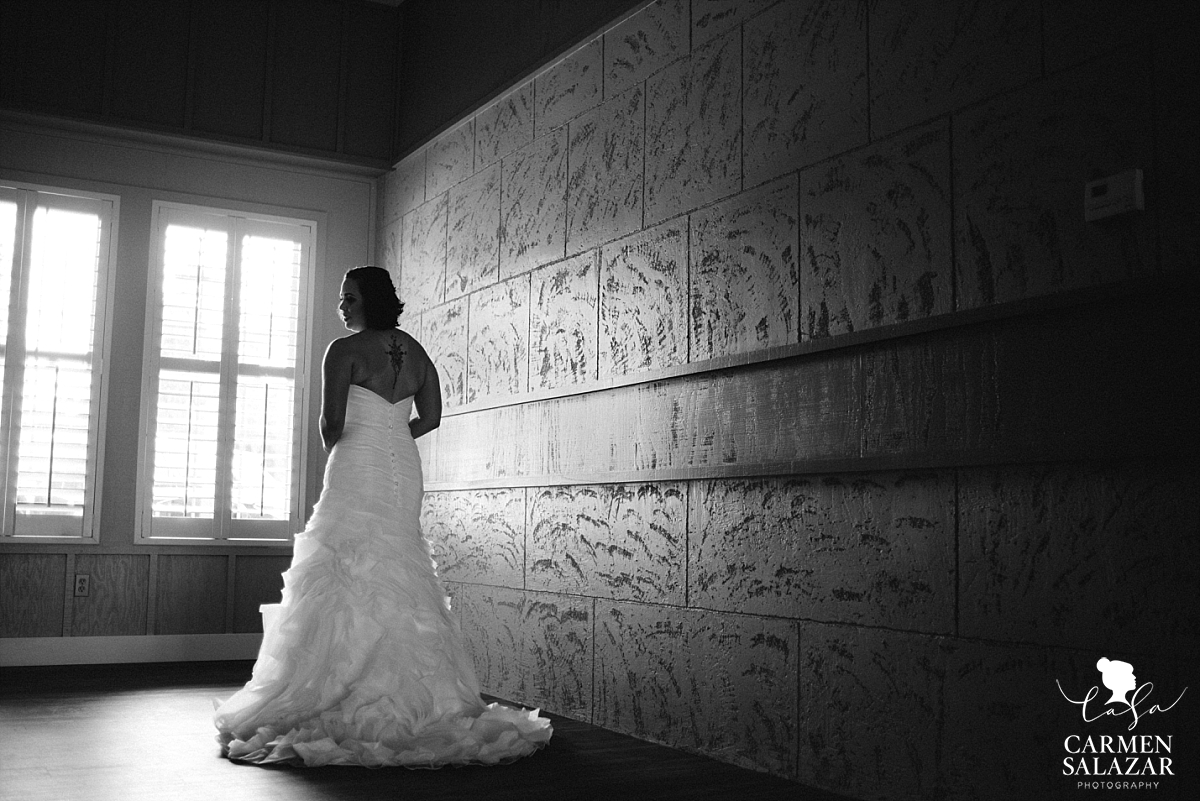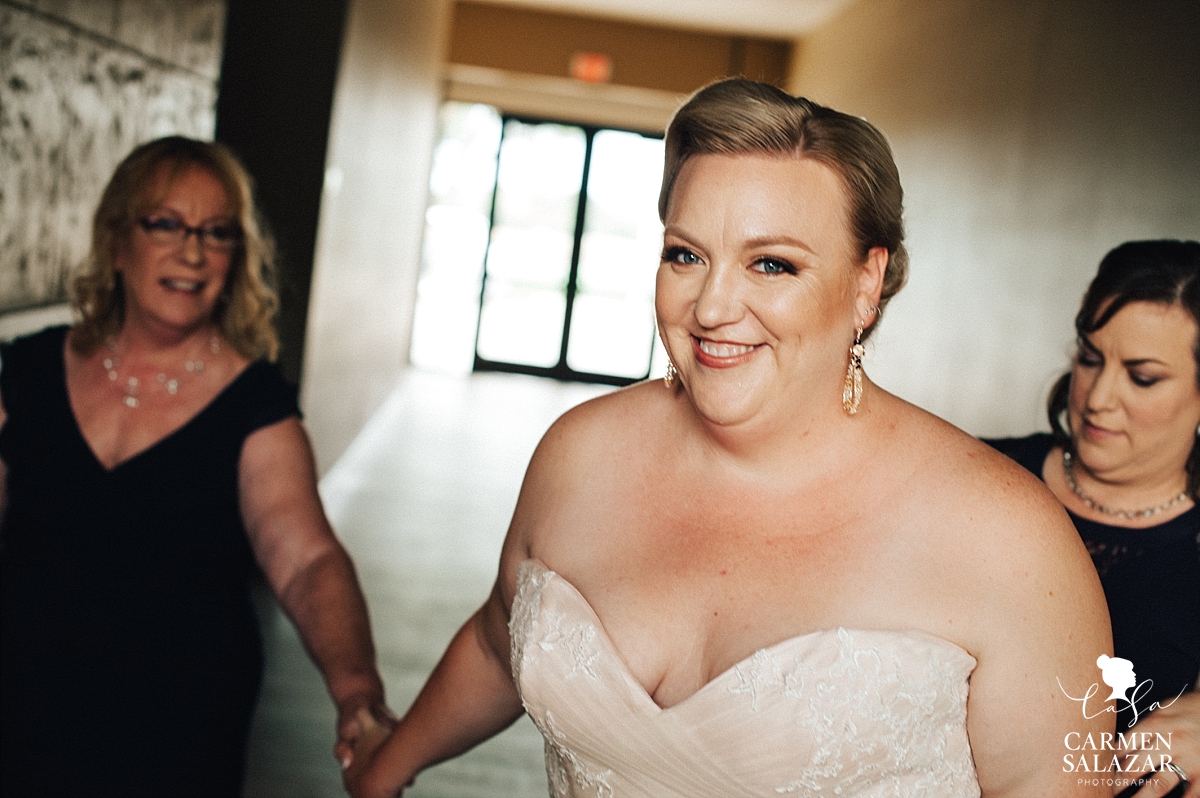 Katy loved her surprise gift from Jules — a lovely fleur-de-lis of their last names combined. Two brides are definitely better than one!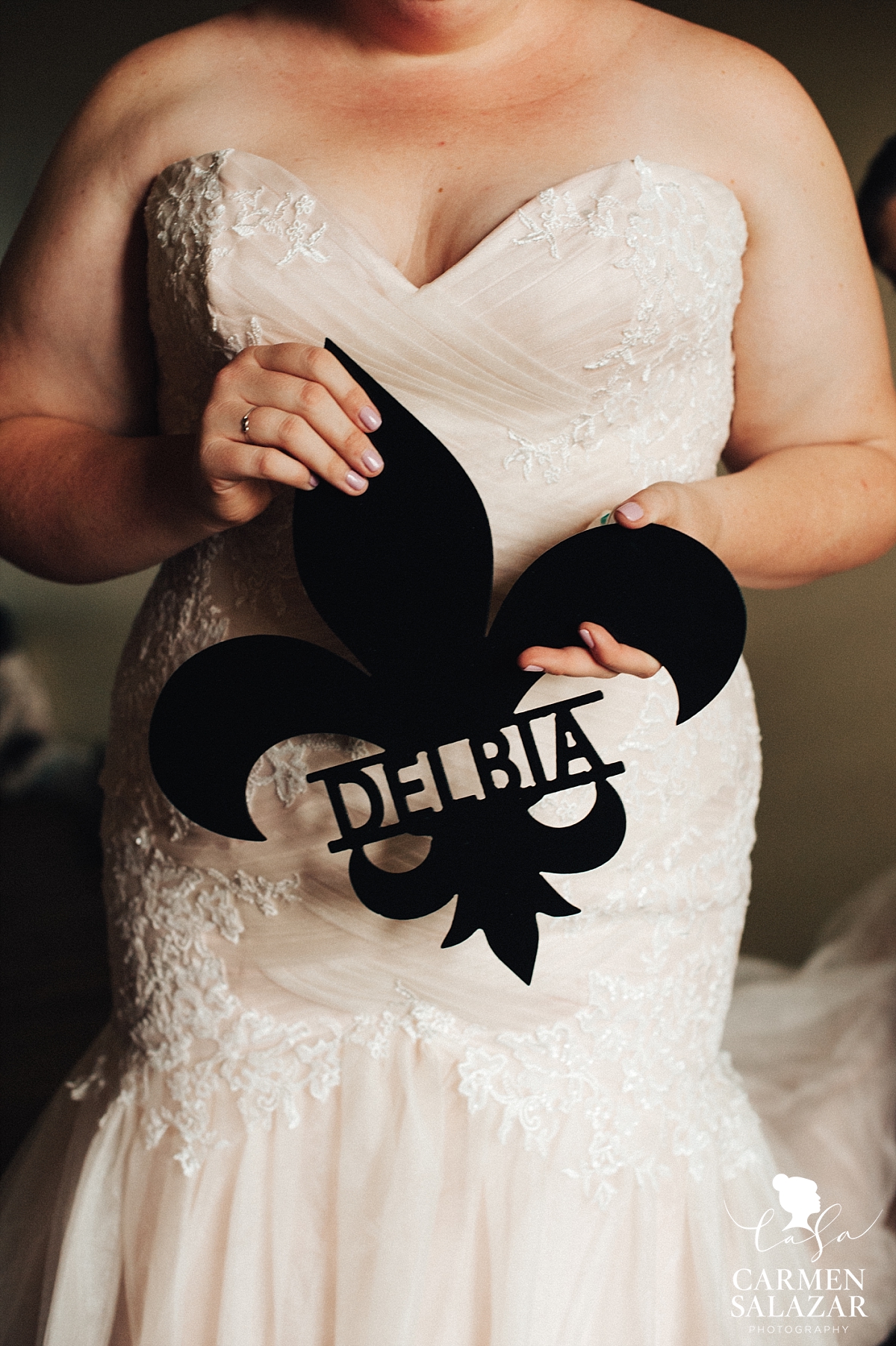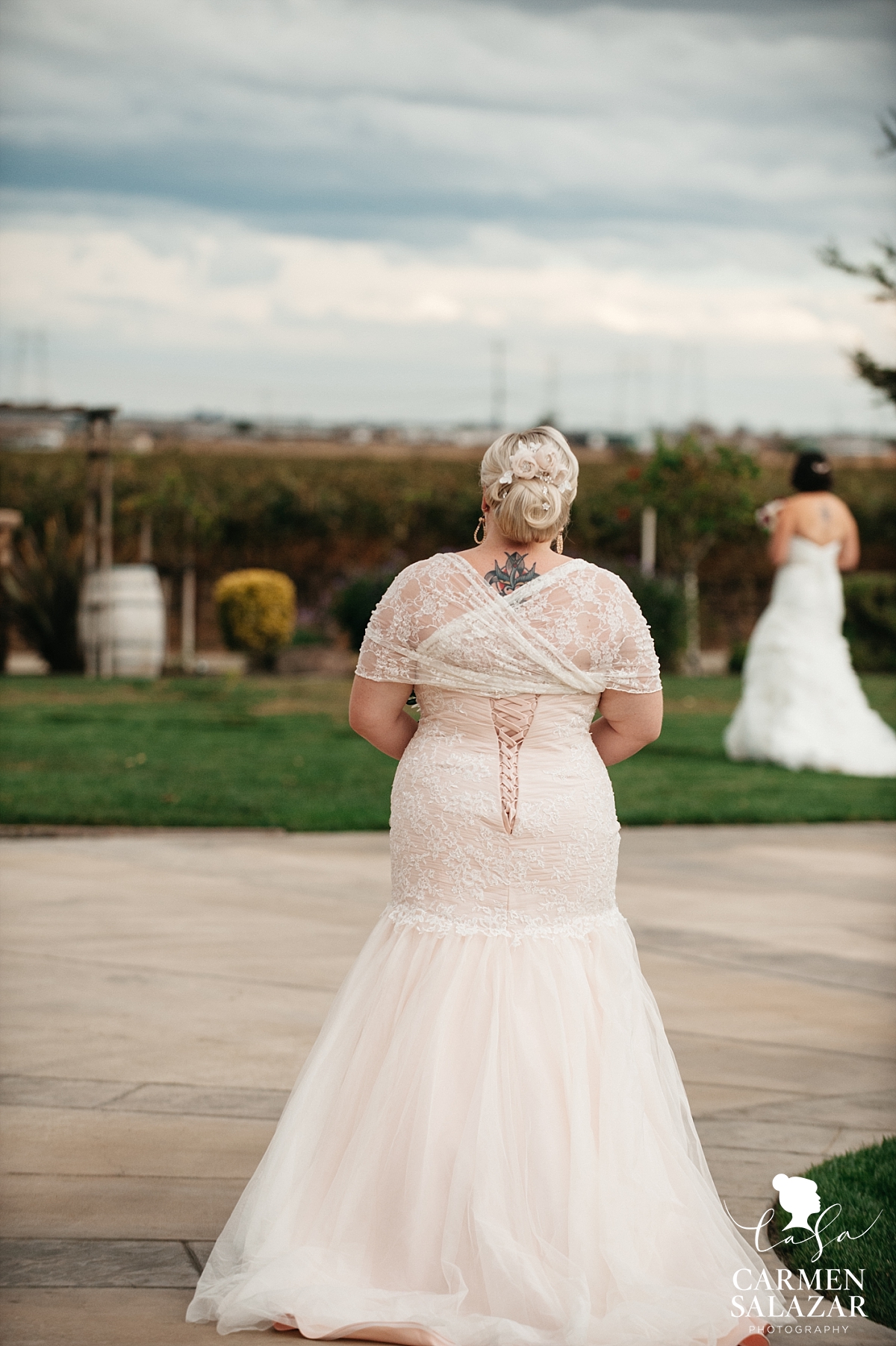 Jules was so nervous for their first look, she couldn't wait to see her sweetie in her gorgeous pink gown!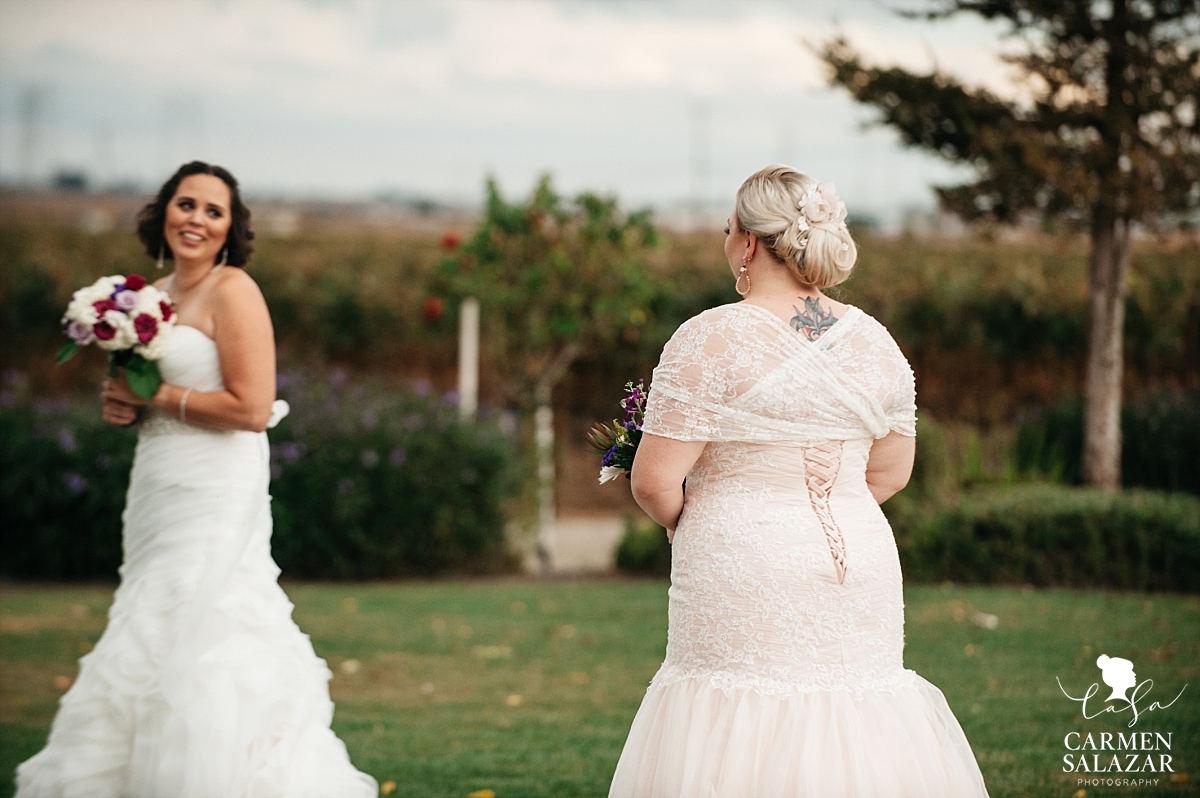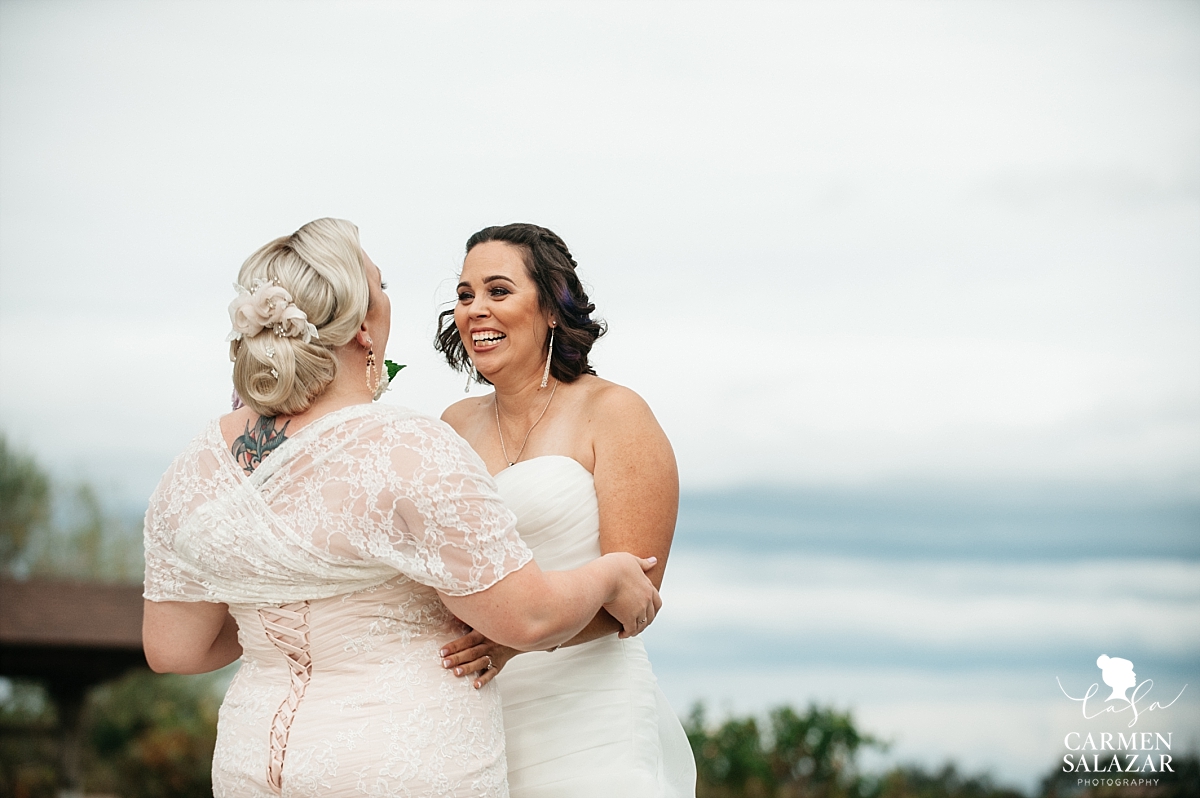 The ladies picked out their dresses secretly and could not believe how well they matched together. These star-crossed lovers are clearly meant to be!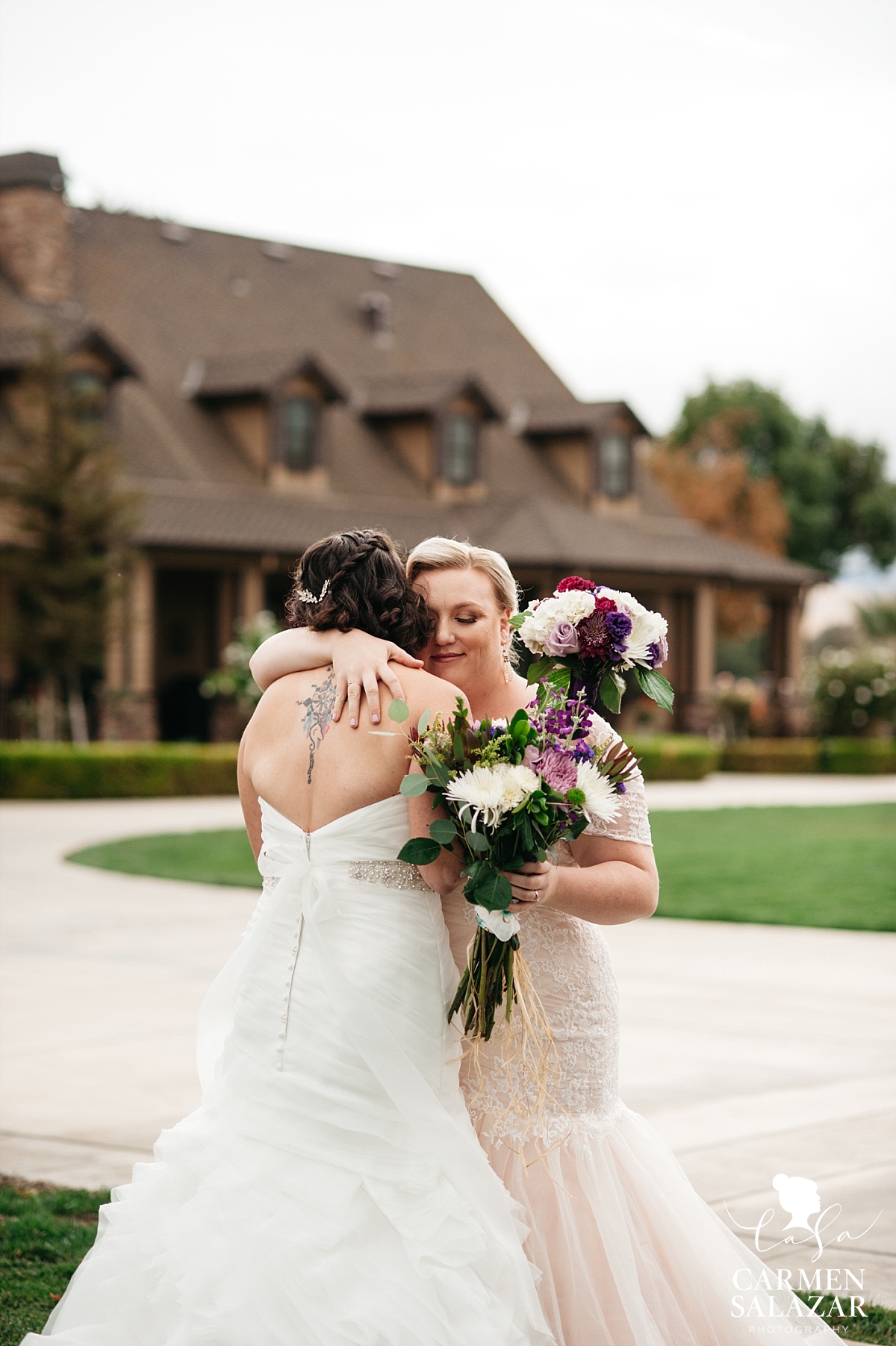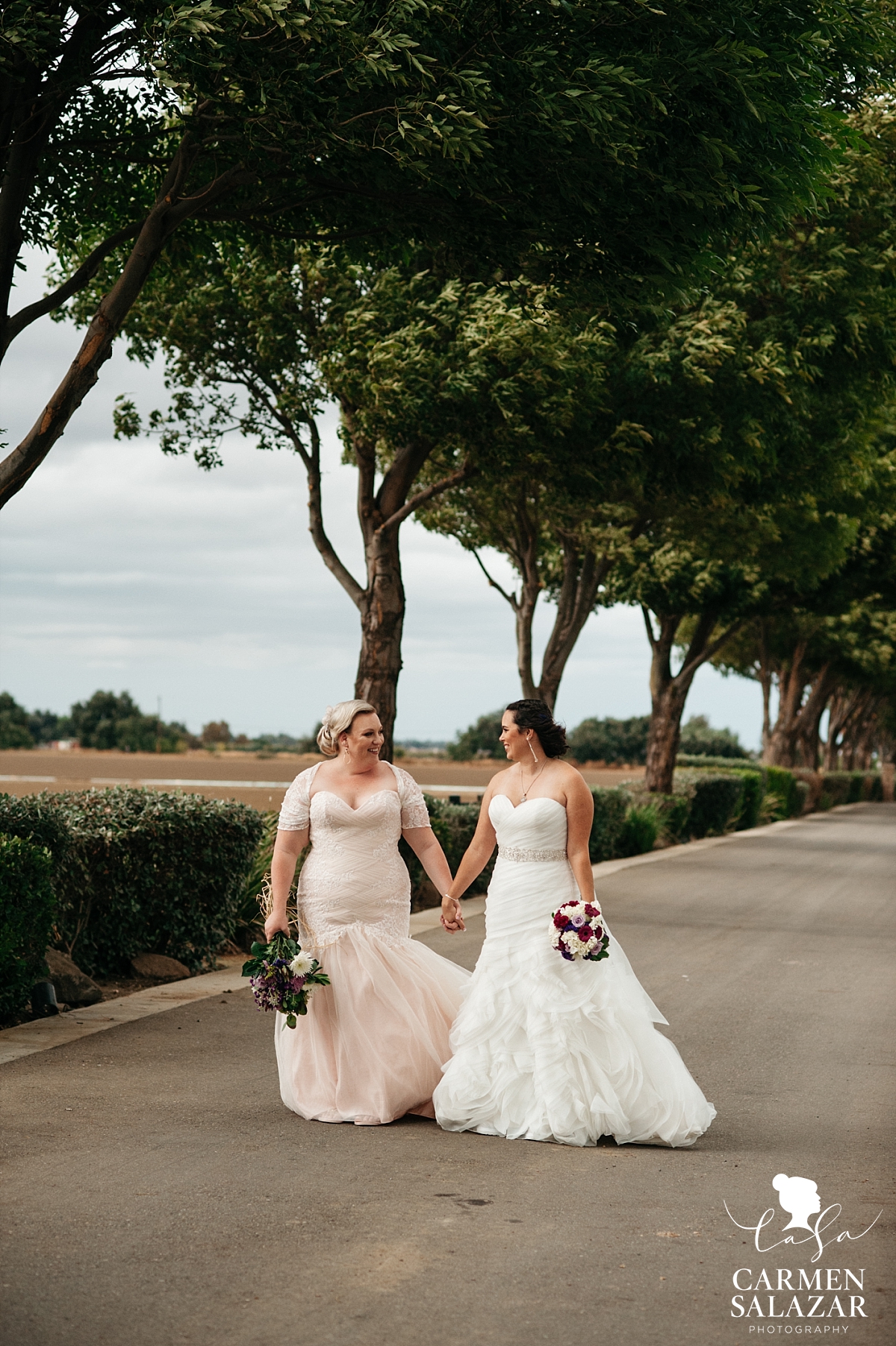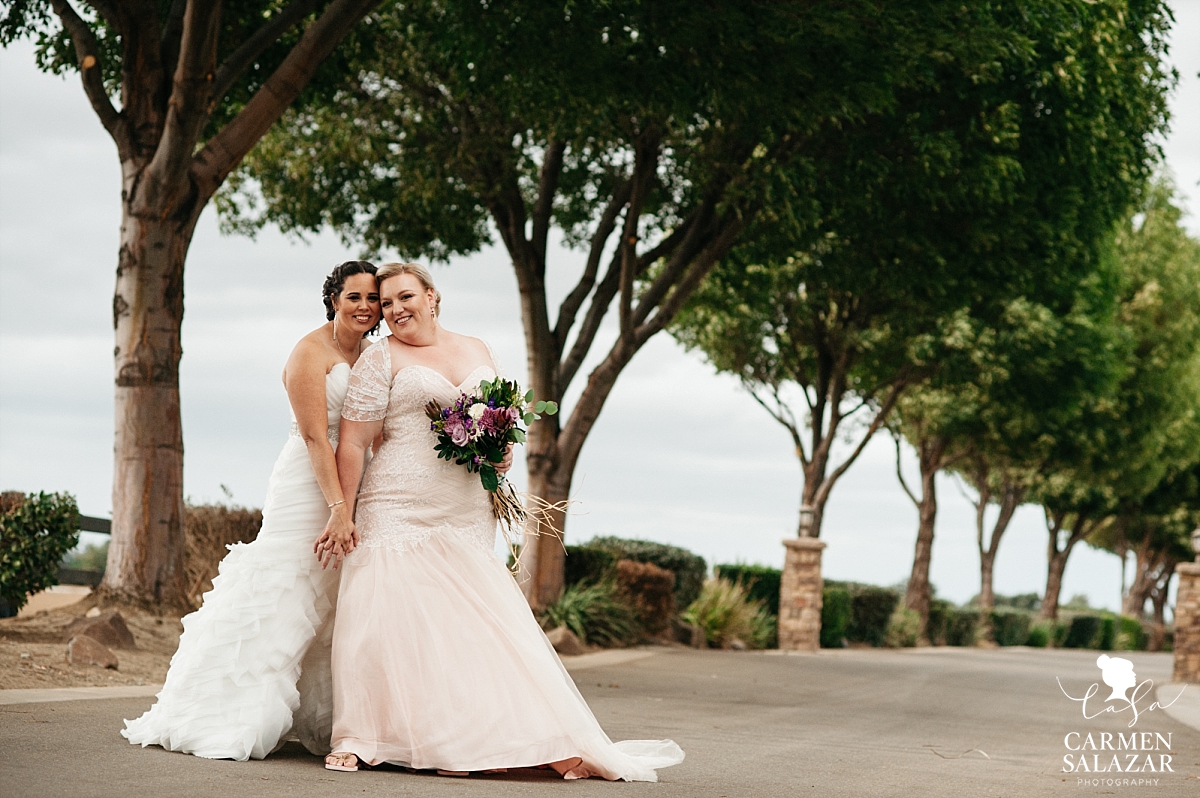 Katy and Jules fell in love in college, and now are very happy to teach English and Theater Studies at the same school.
Their grown up flower girl Pam told me, "This wedding was set up with two brides and a room full of teachers and theater directors — it's going to be a hit!"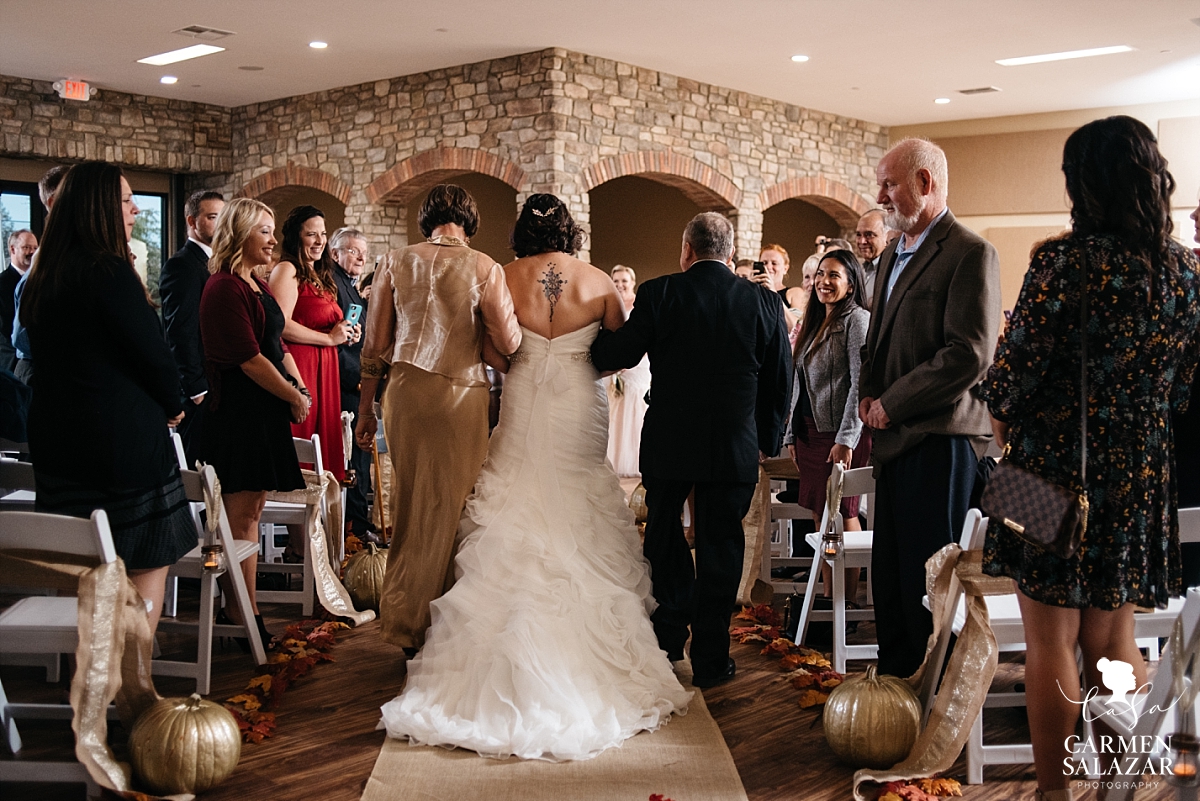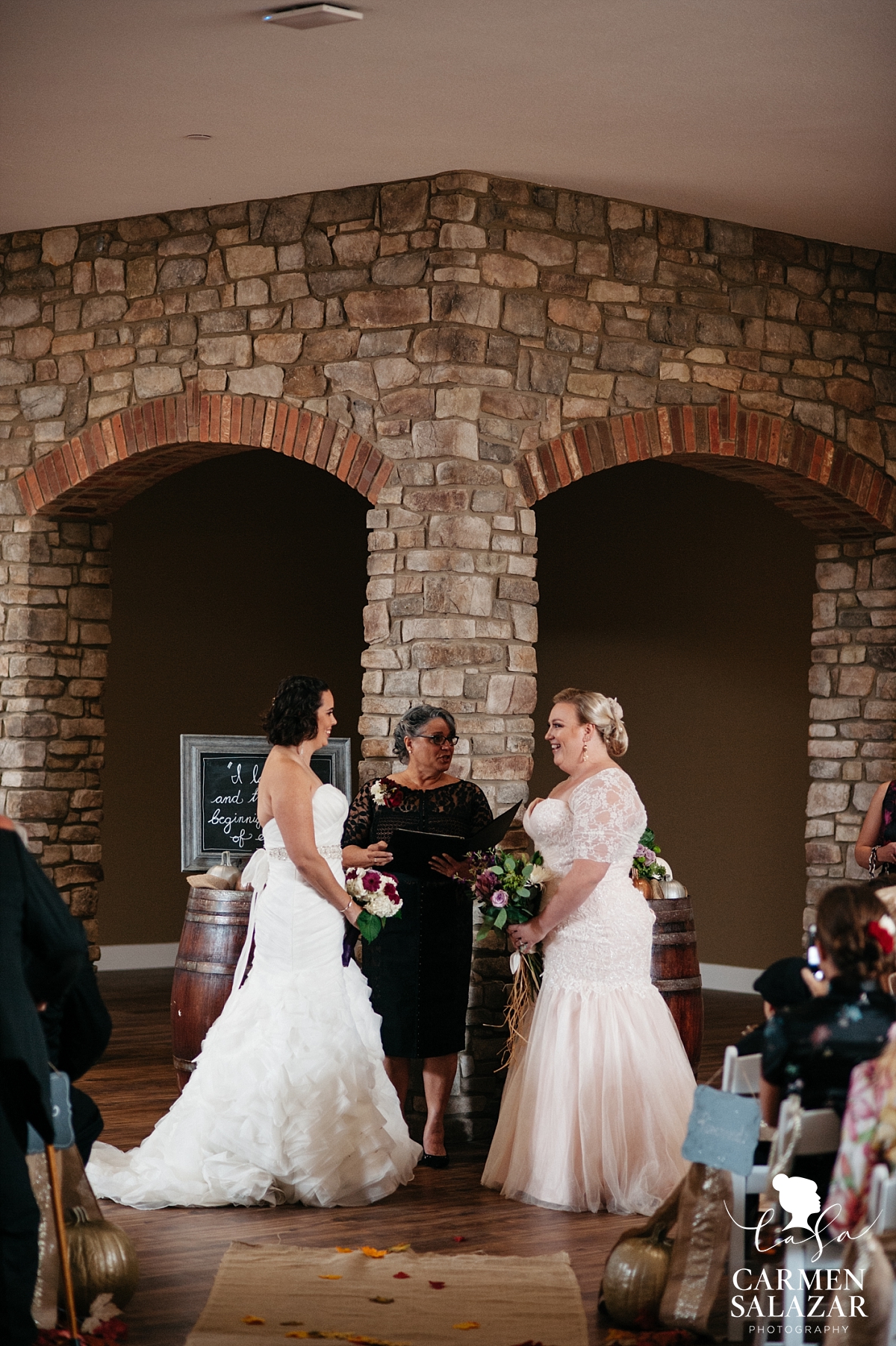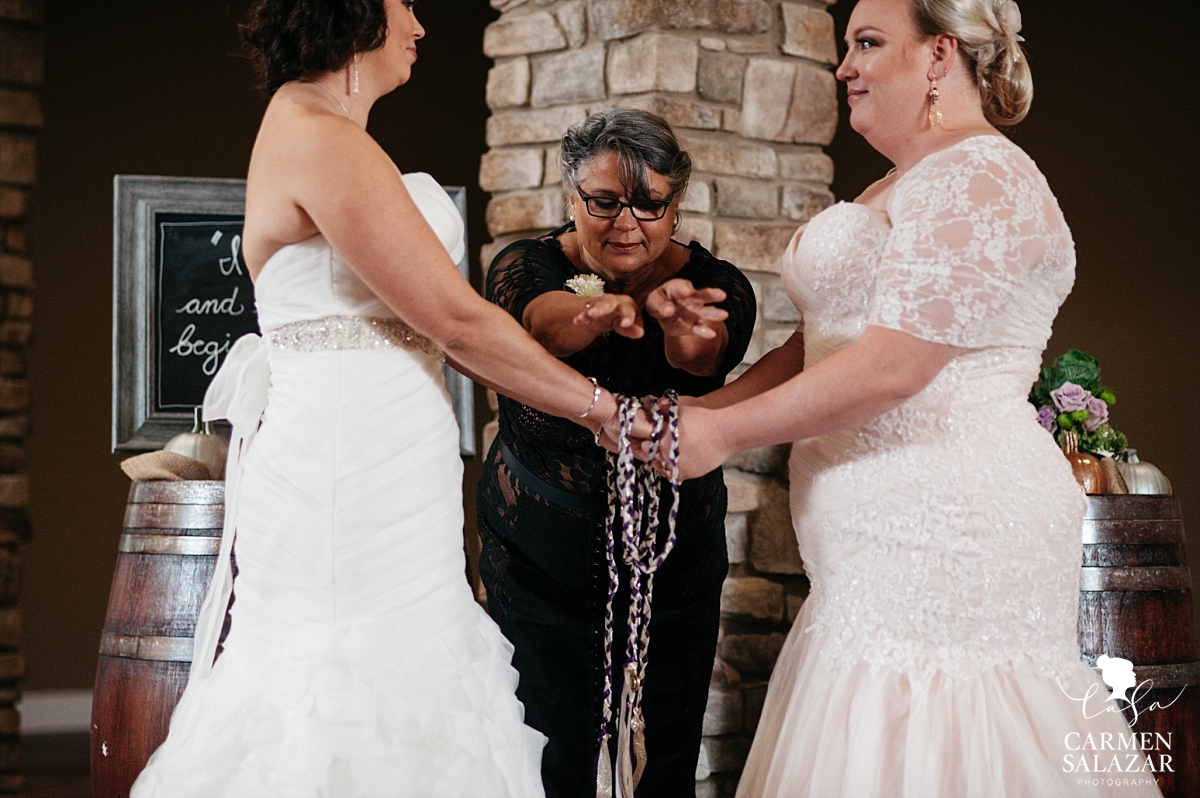 Their officiant is a lifelong friend that Katy and Jules met in their graduate program, and was very honored to bring her two friends together in matrimony.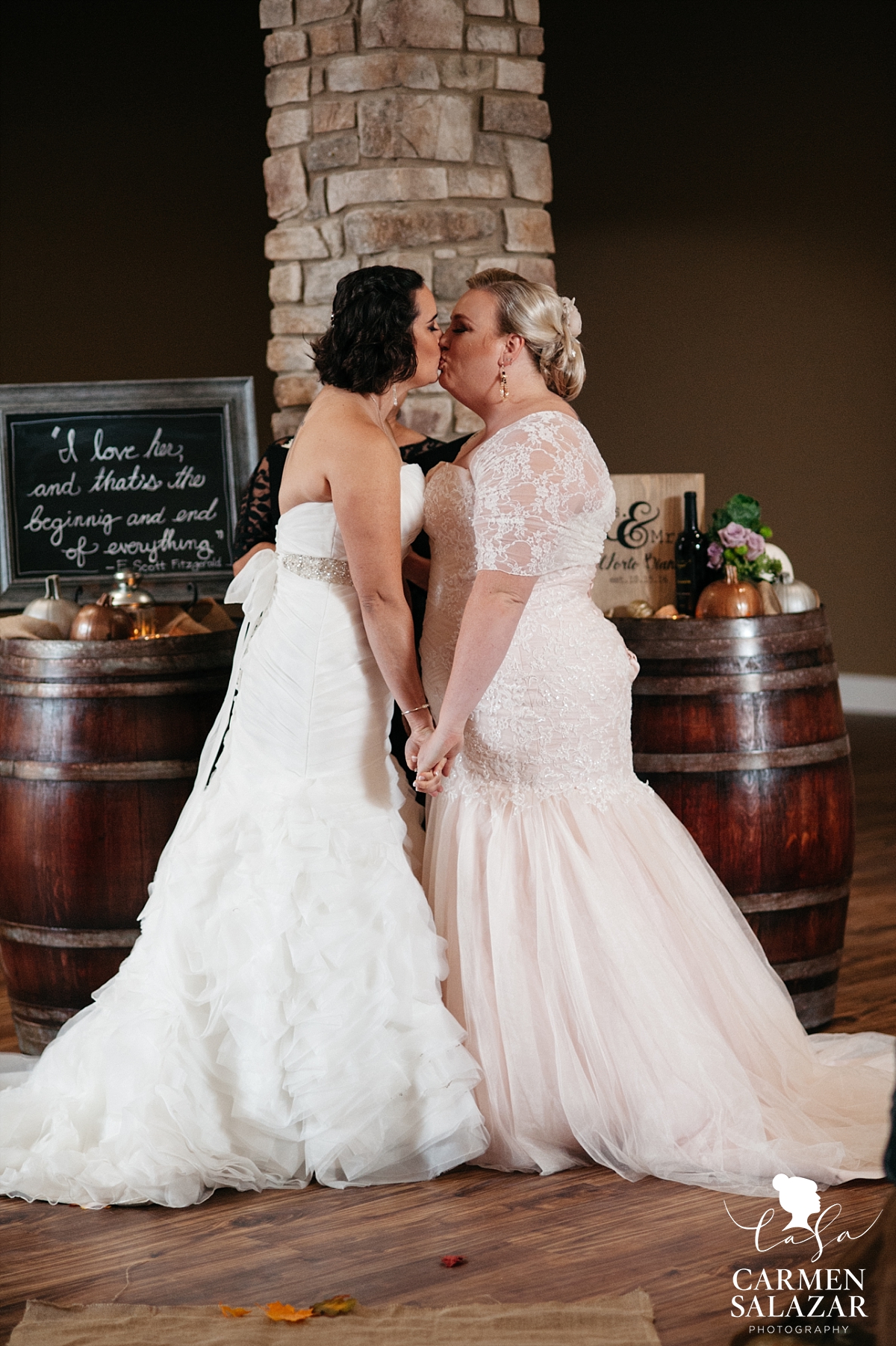 "I love her, and that's the beginning and end of everything." – F. Scott Fitzgerald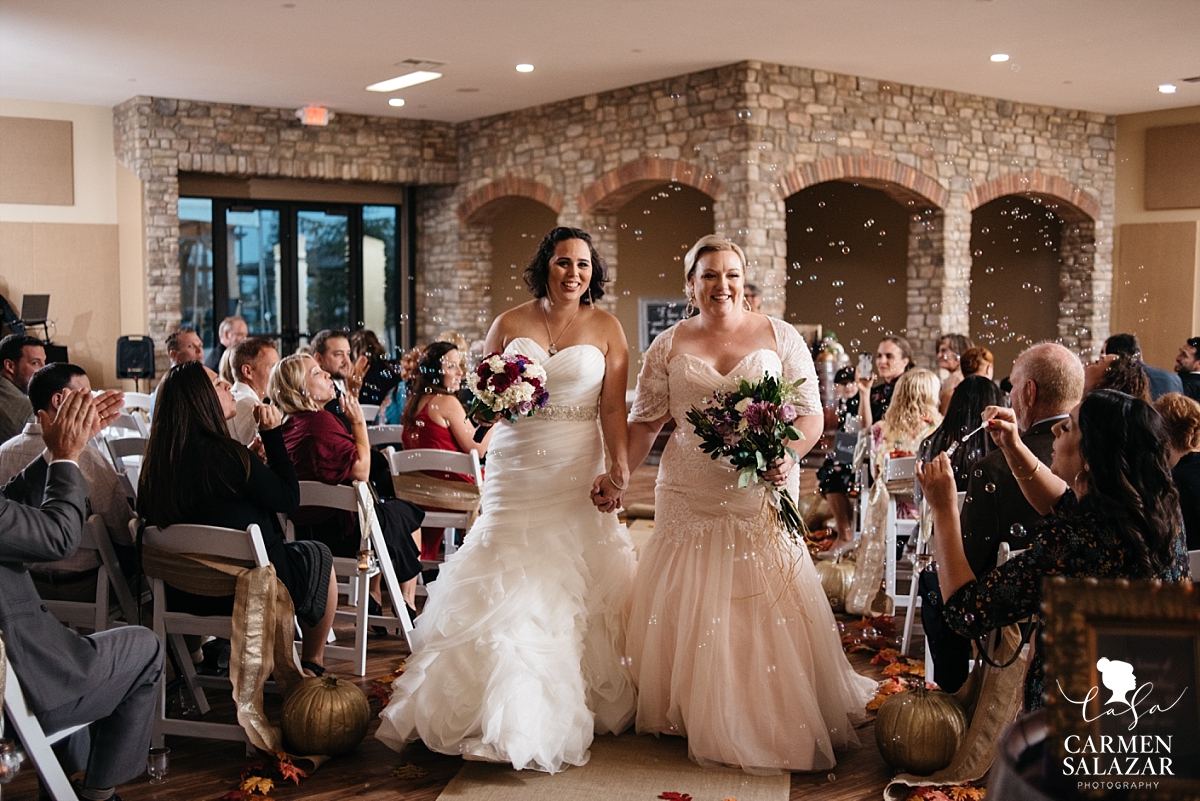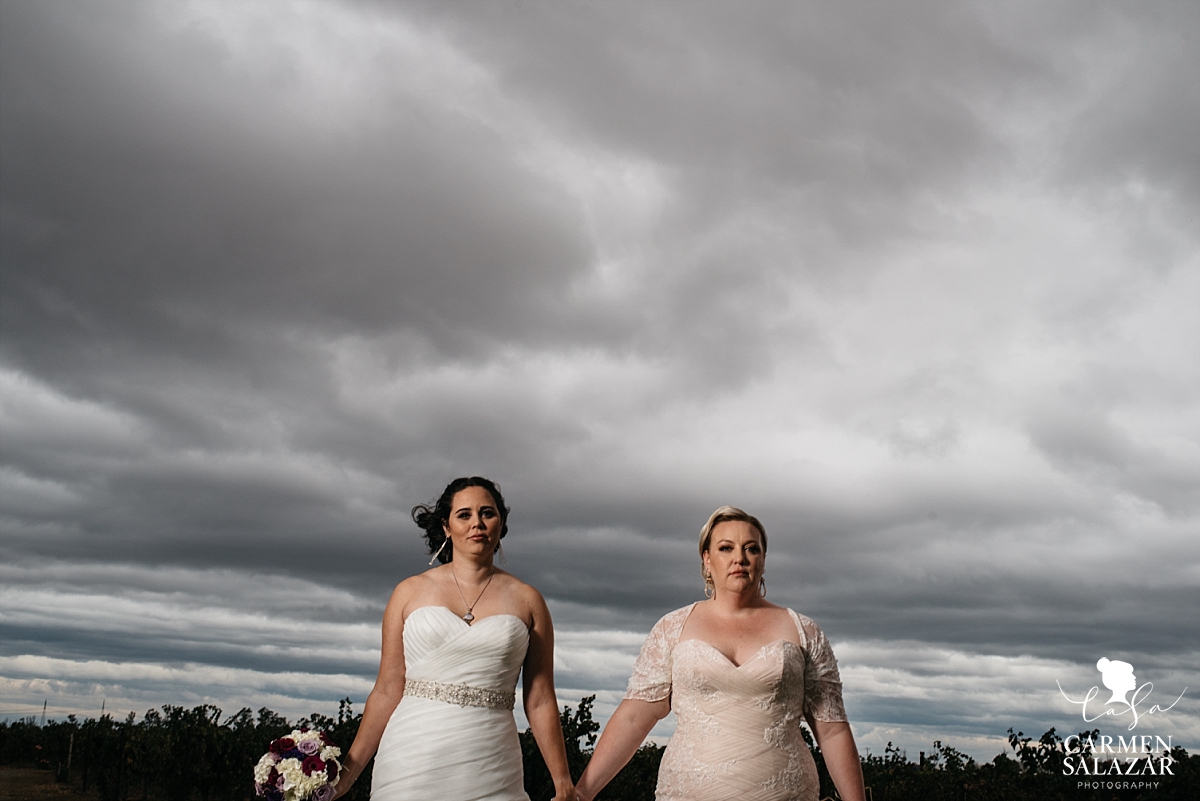 Our newlyweds had to catch a photo op with the gorgeous stormy skies, and the rain waited for the reception!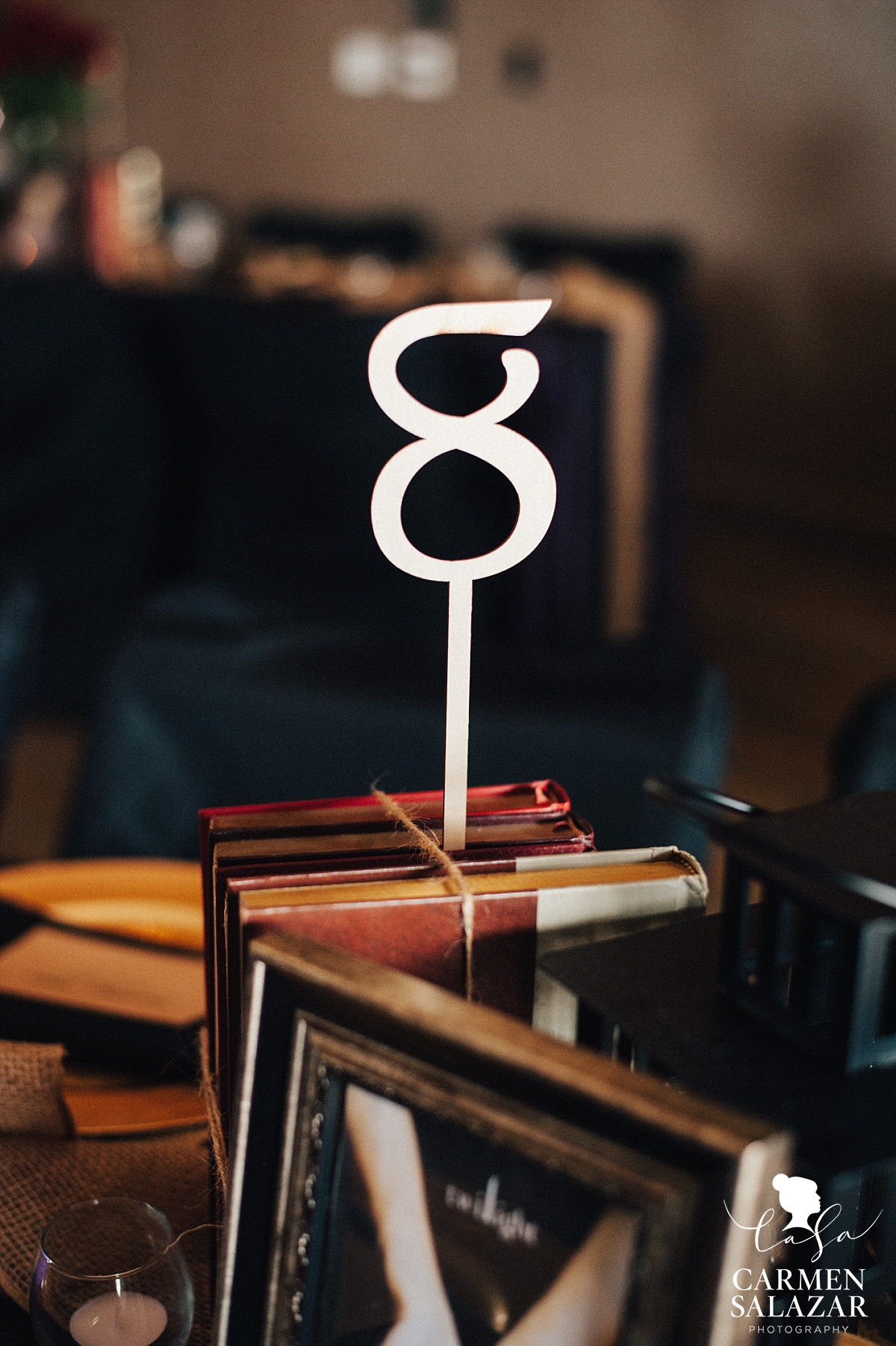 Jules and Katy's reception was a lovely mixture of literary accents and fall fabulousness! Their favorite books were all around and every name card had one of their favorite quotes.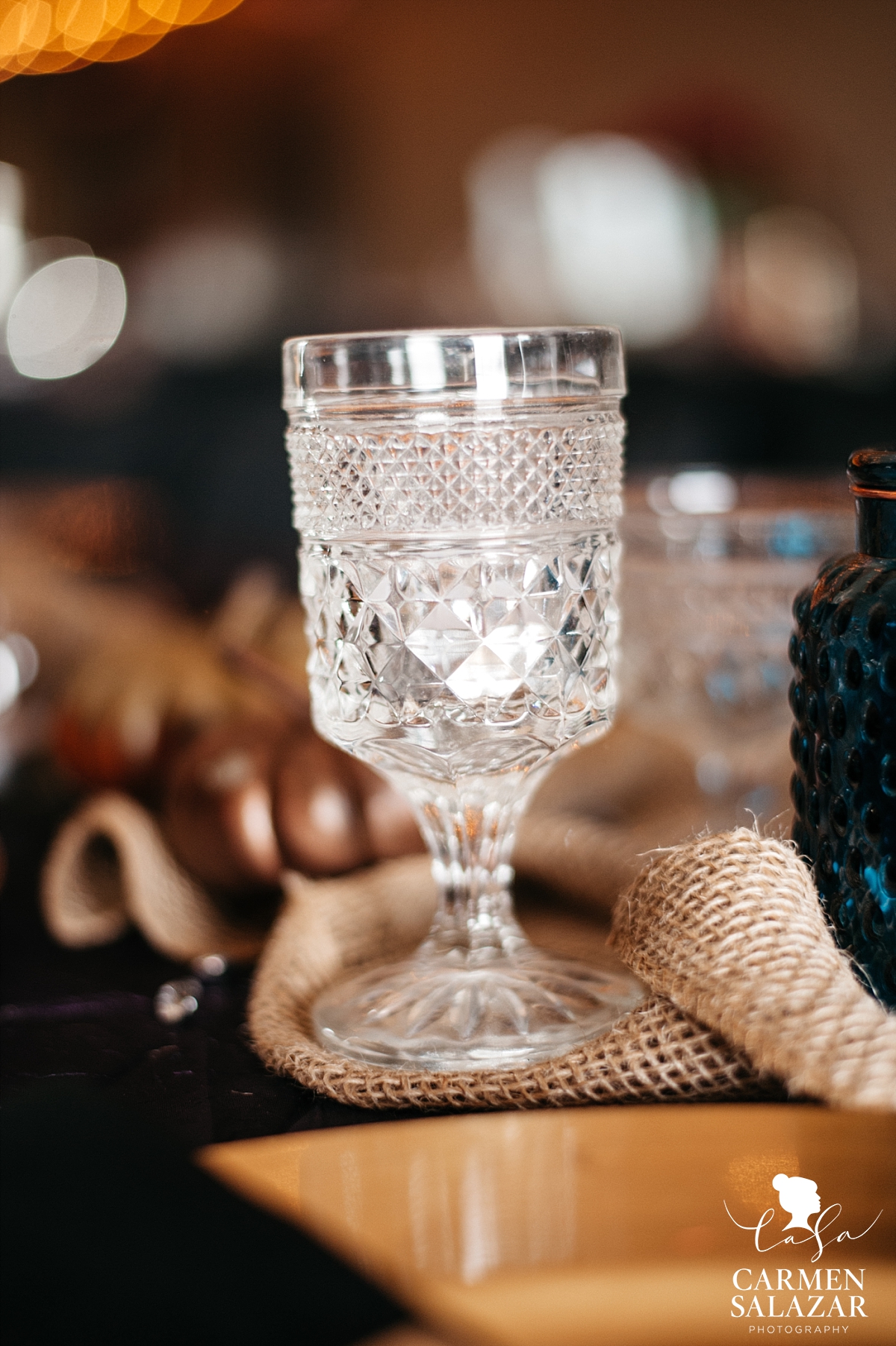 These goblets were Katy's great aunt's. Such a sweet and touching gesture to include in their wedding decor.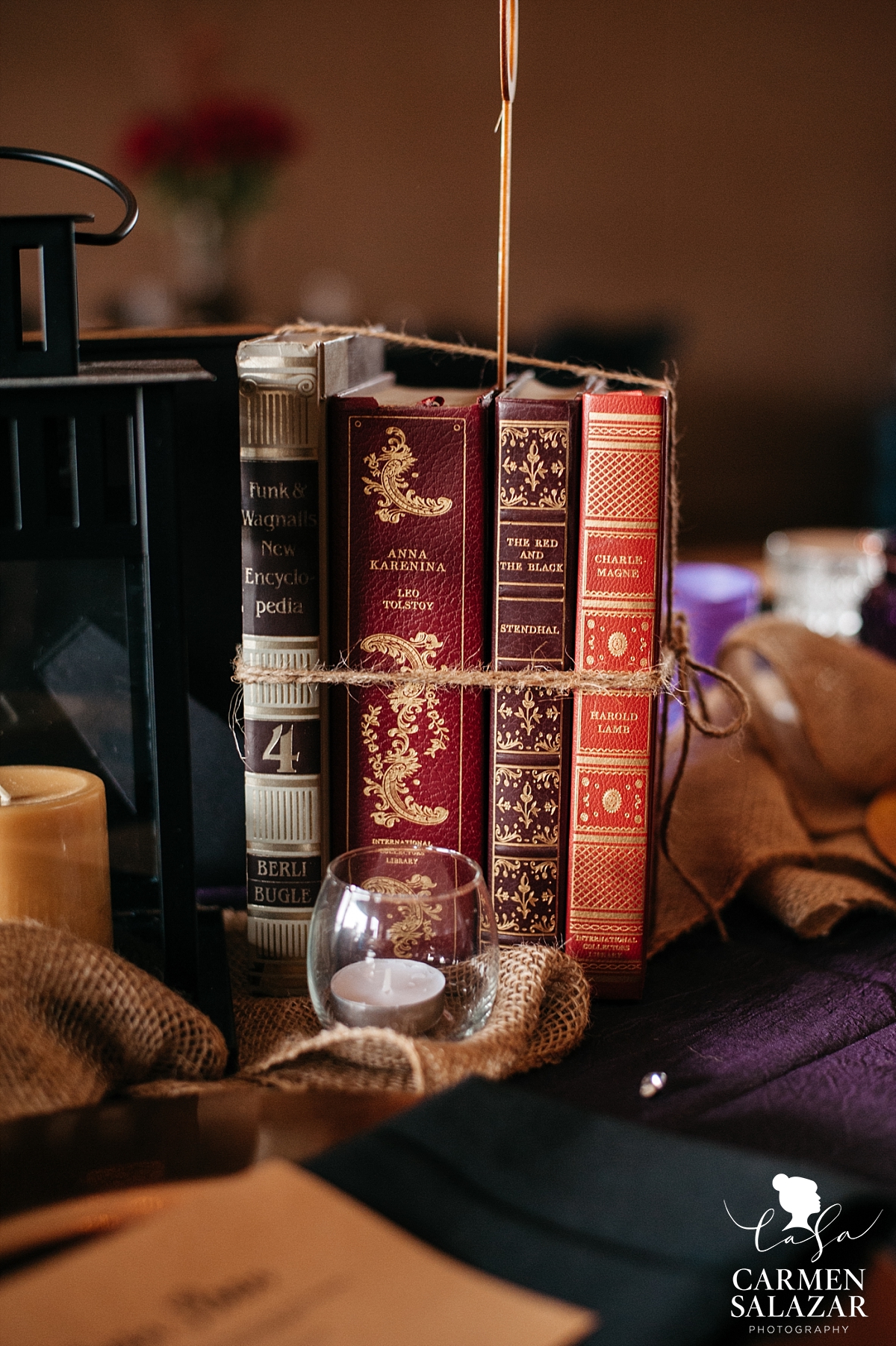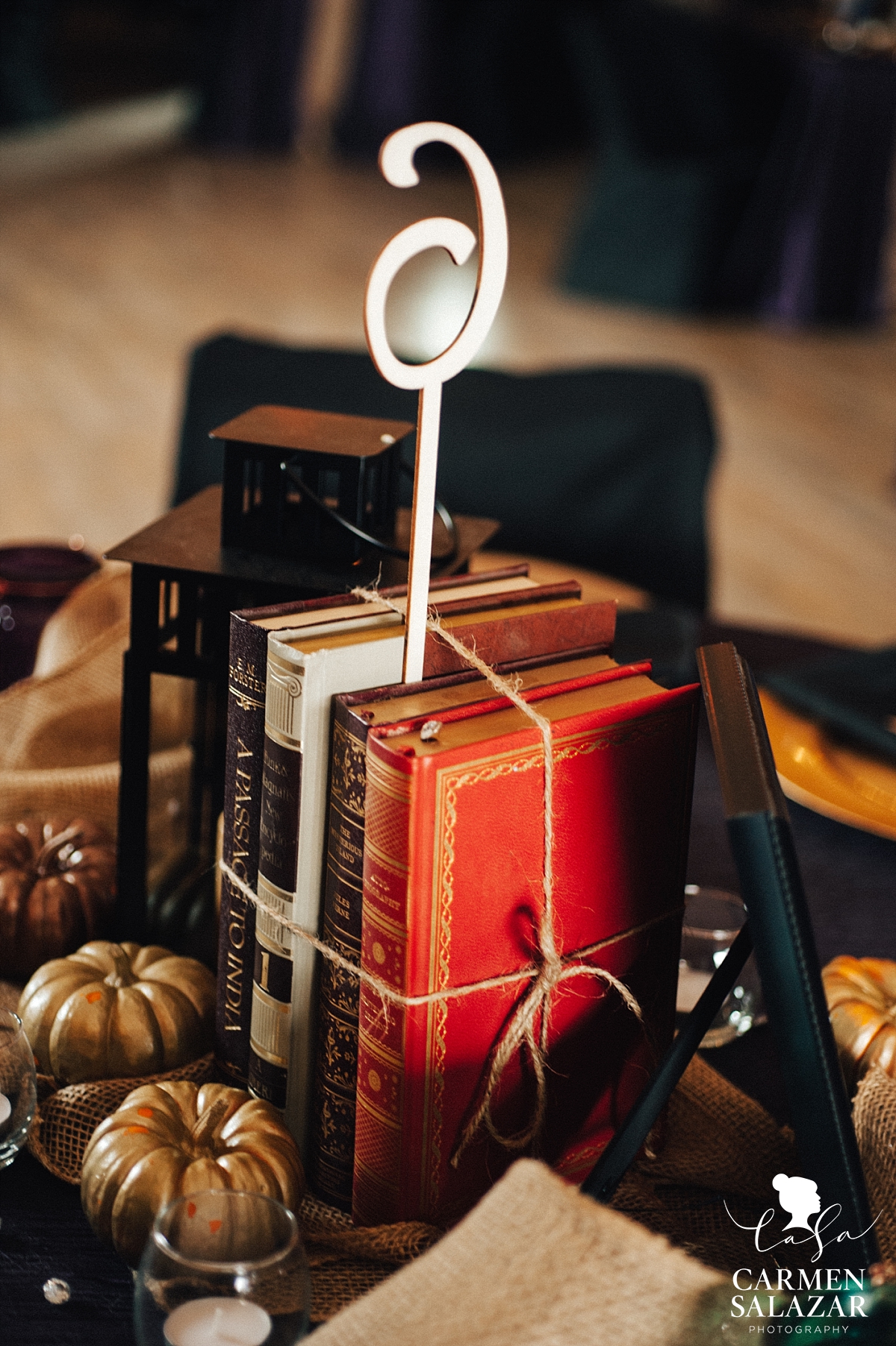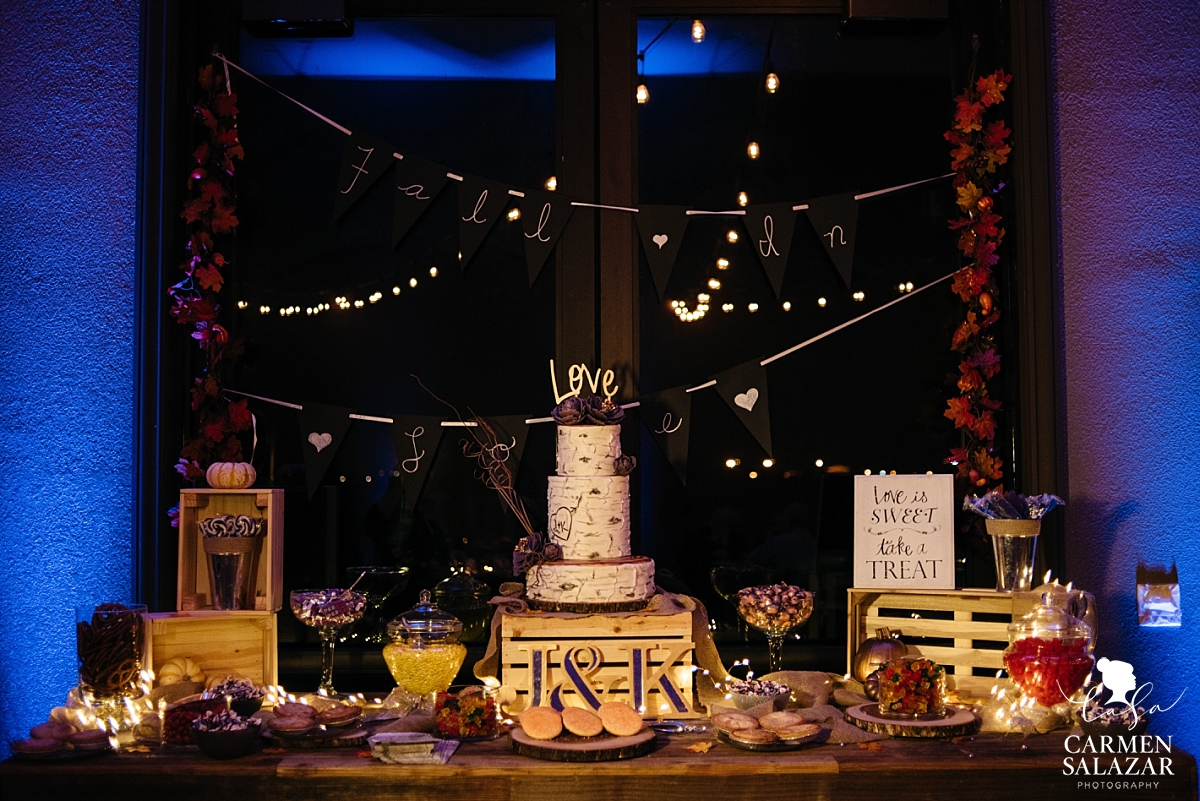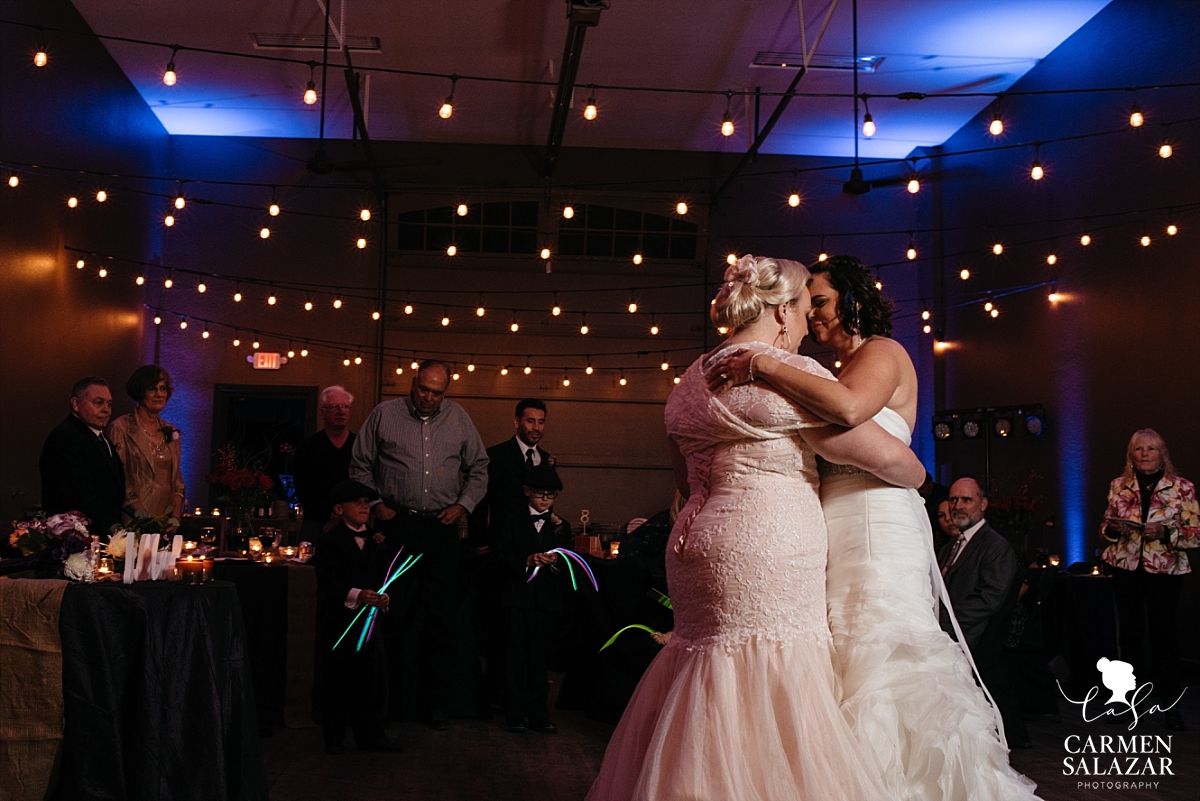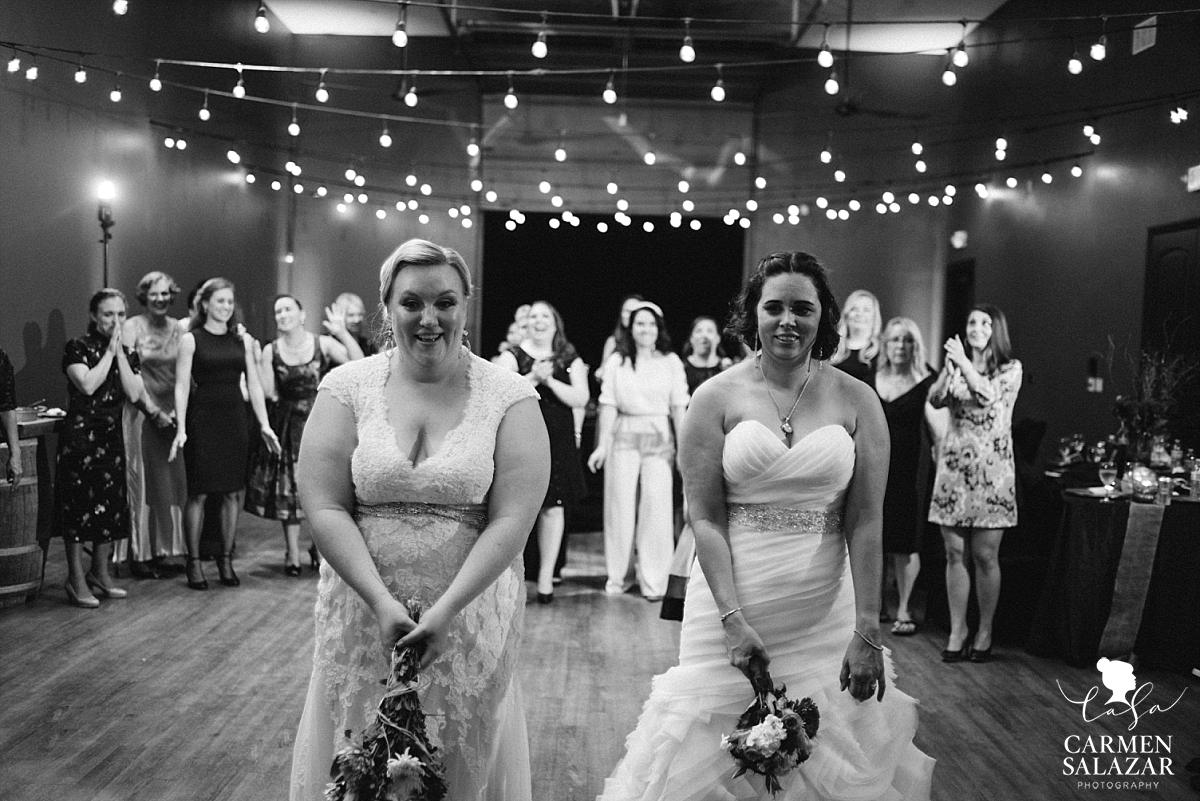 Let me tell you, a two-bride bouquet toss causes even more competitive catchers!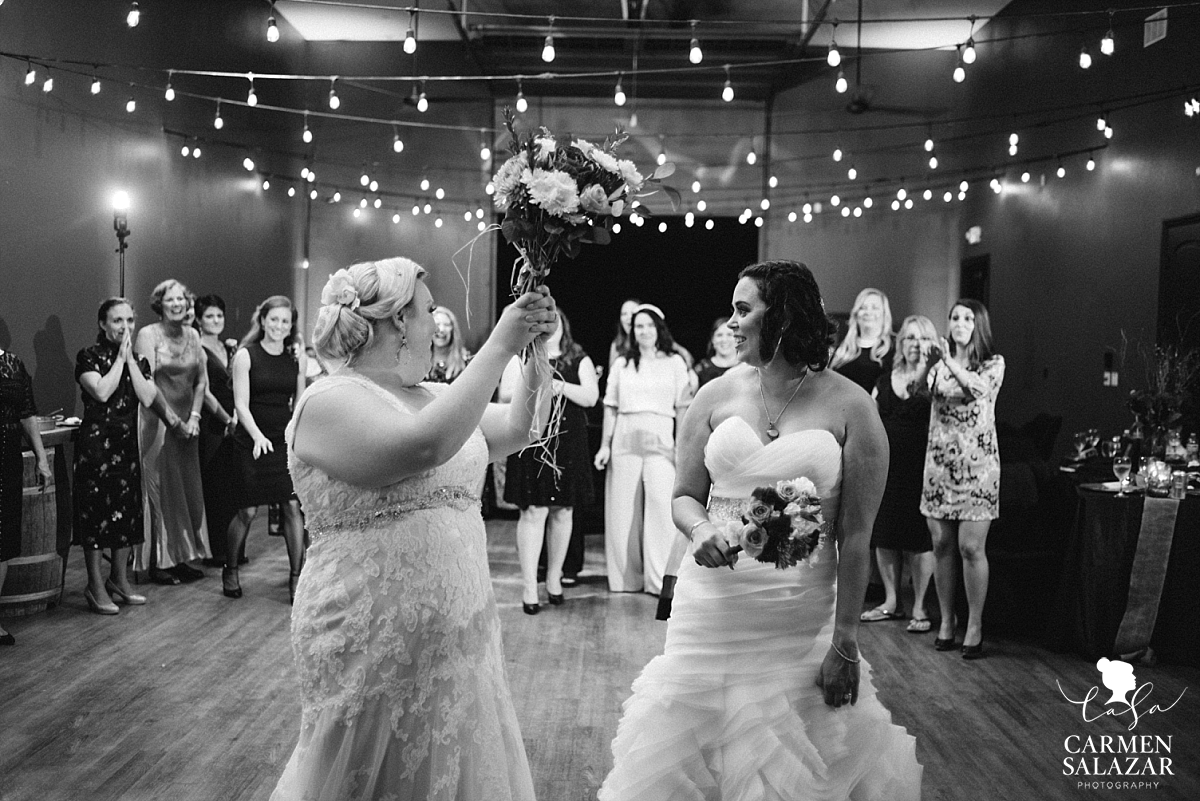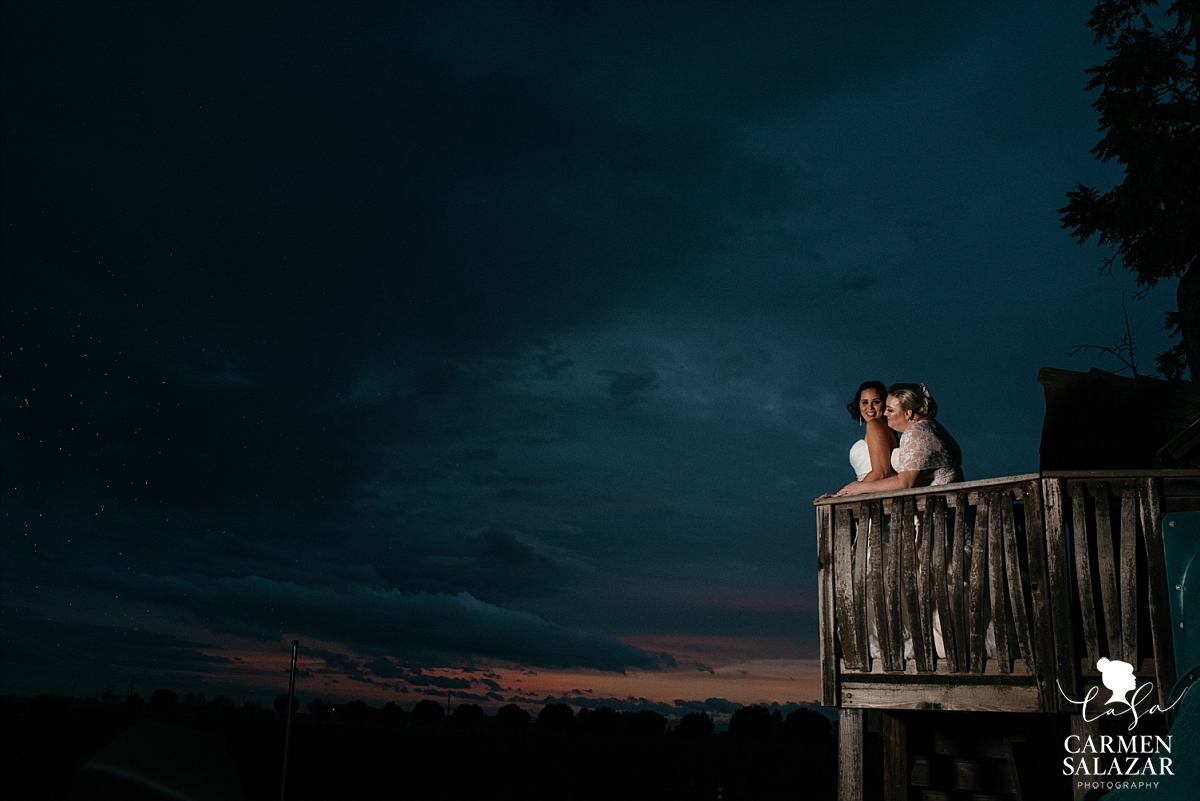 These sunset sweeties are too cute to handle! Jules is a big fan of the Harry Potter series and this image has the Hogwarts vibe!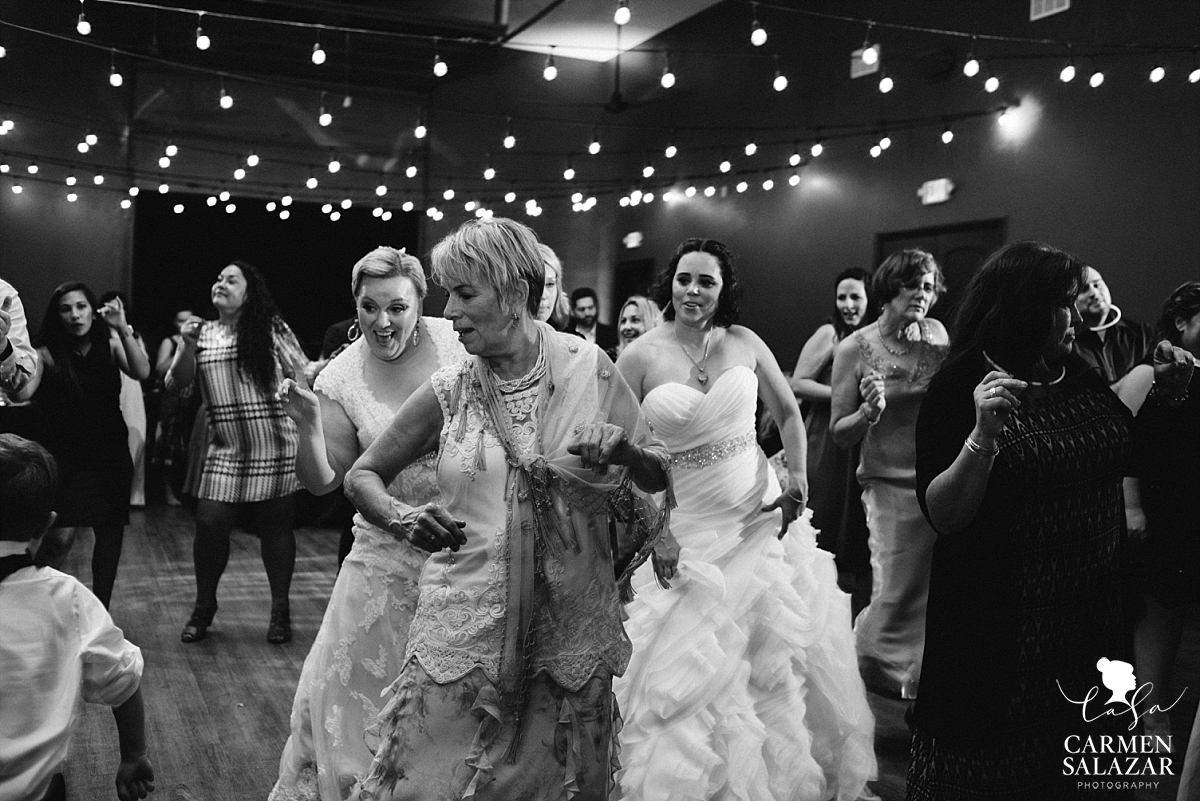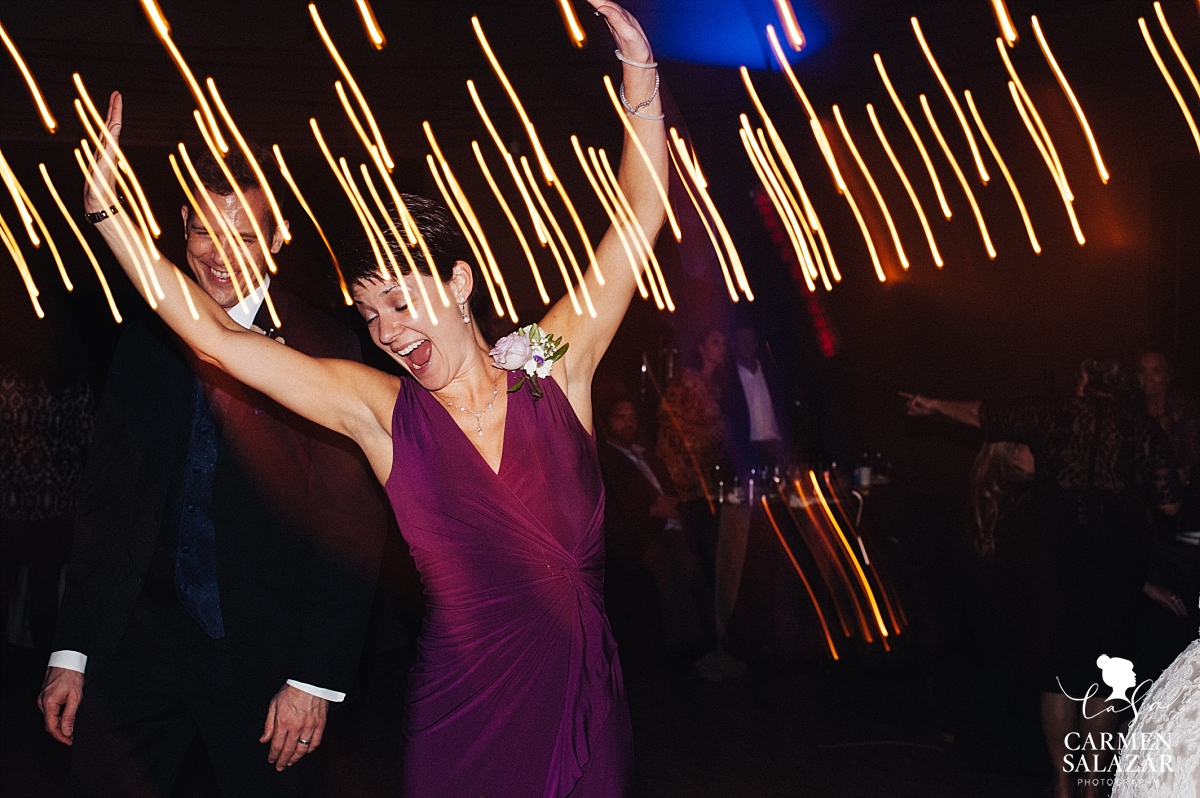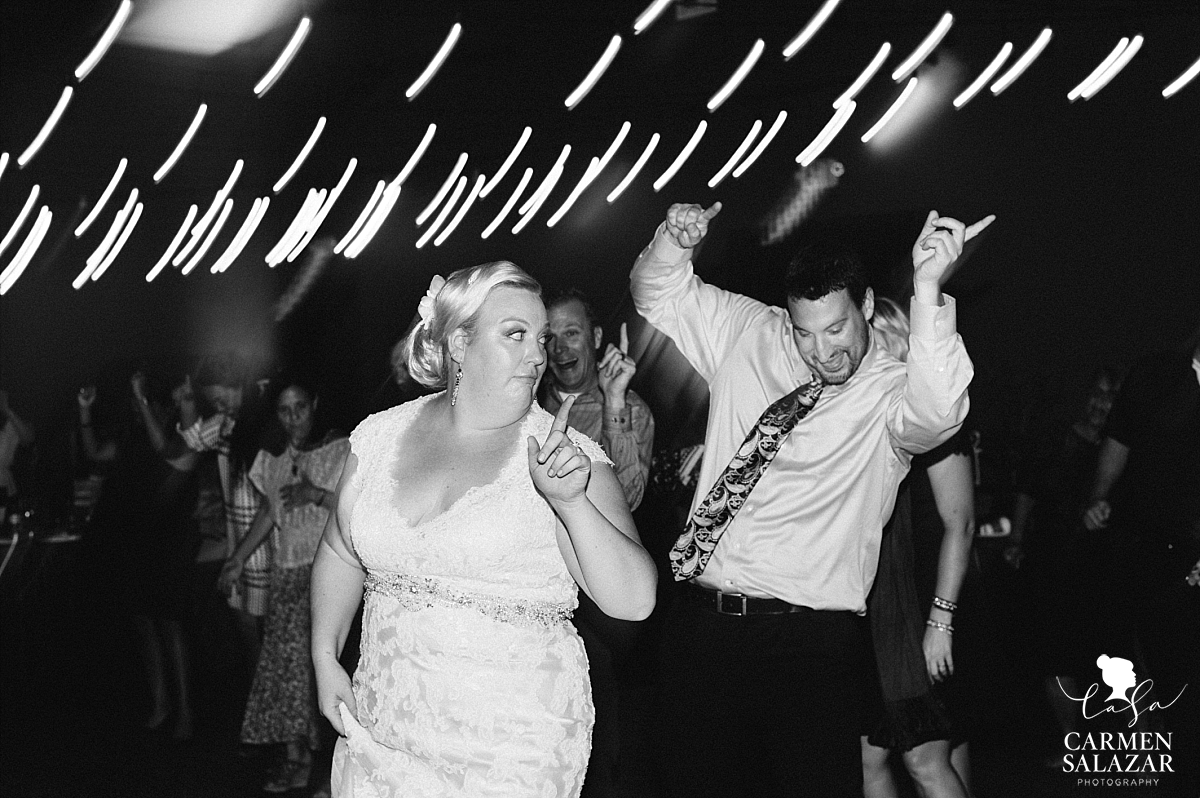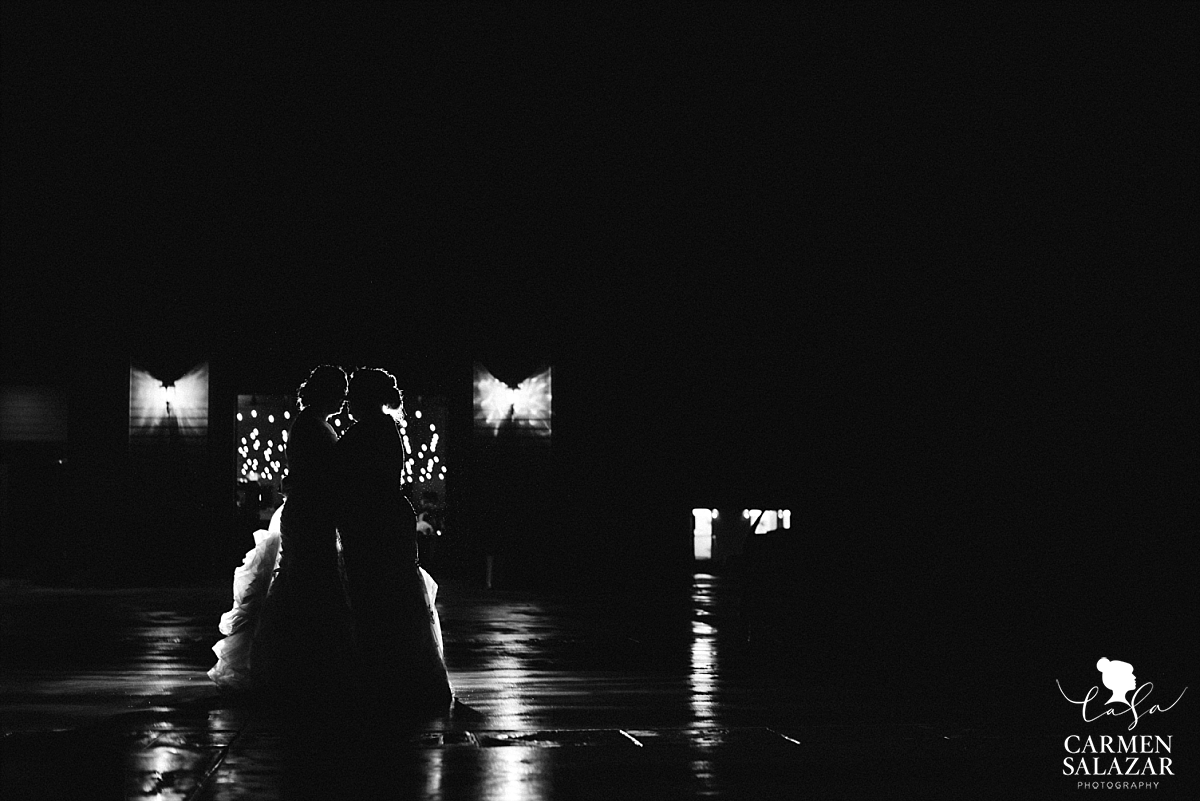 "Love comforeth like sunshine after rain." – William Shakespeare
Congratulations Katy and Jules — never forget to read to each other before bed and try not to use your theater voices (too much)!