Susan always loved the little church that stands next door to her aunt's farm in Grimes, CA. So when she and her partner Stormiblu decided to tie the knot, she knew the teeny vintage chapel would be the perfect spot to say "I Do".  (And I must give a shout out to the Coloma area Highway Patrolman who gave me a police escort to find this place because Google maps did me wrong! A million thank you's sir!)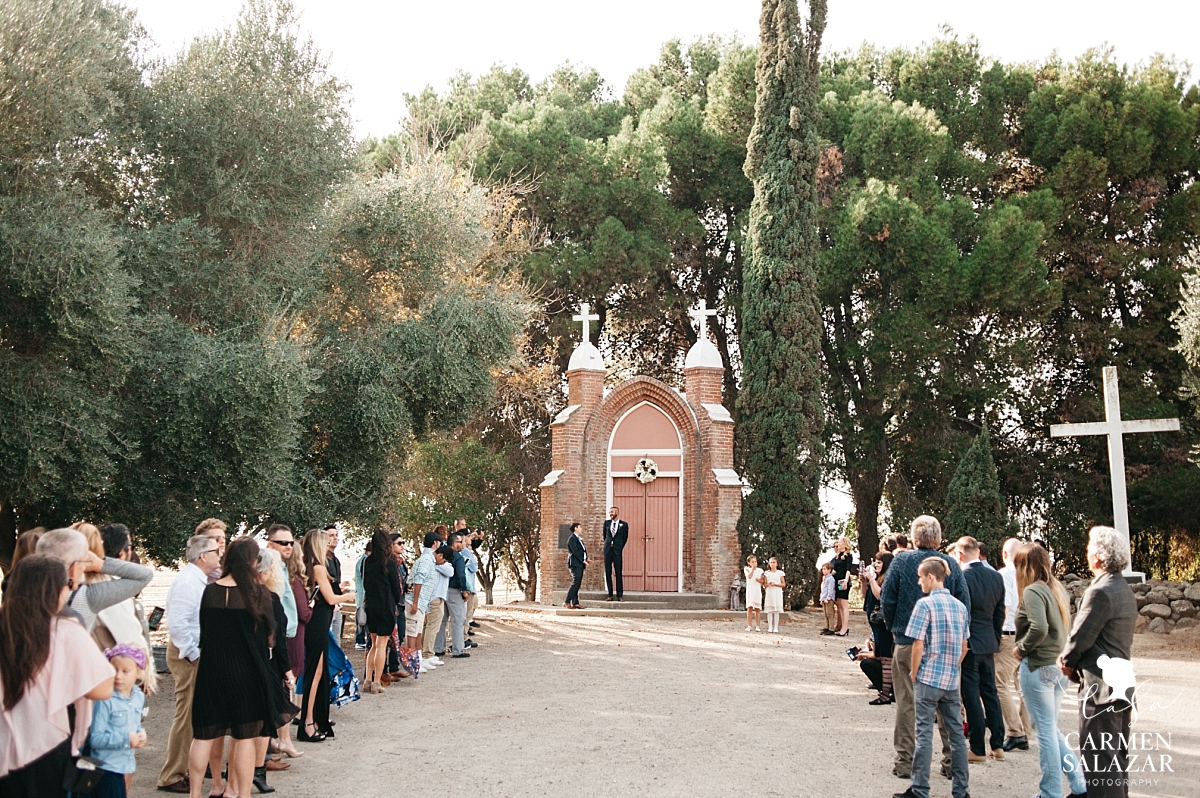 Their intimate wedding was attended by their closest friends and family, in a short and sweet outdoor ceremony.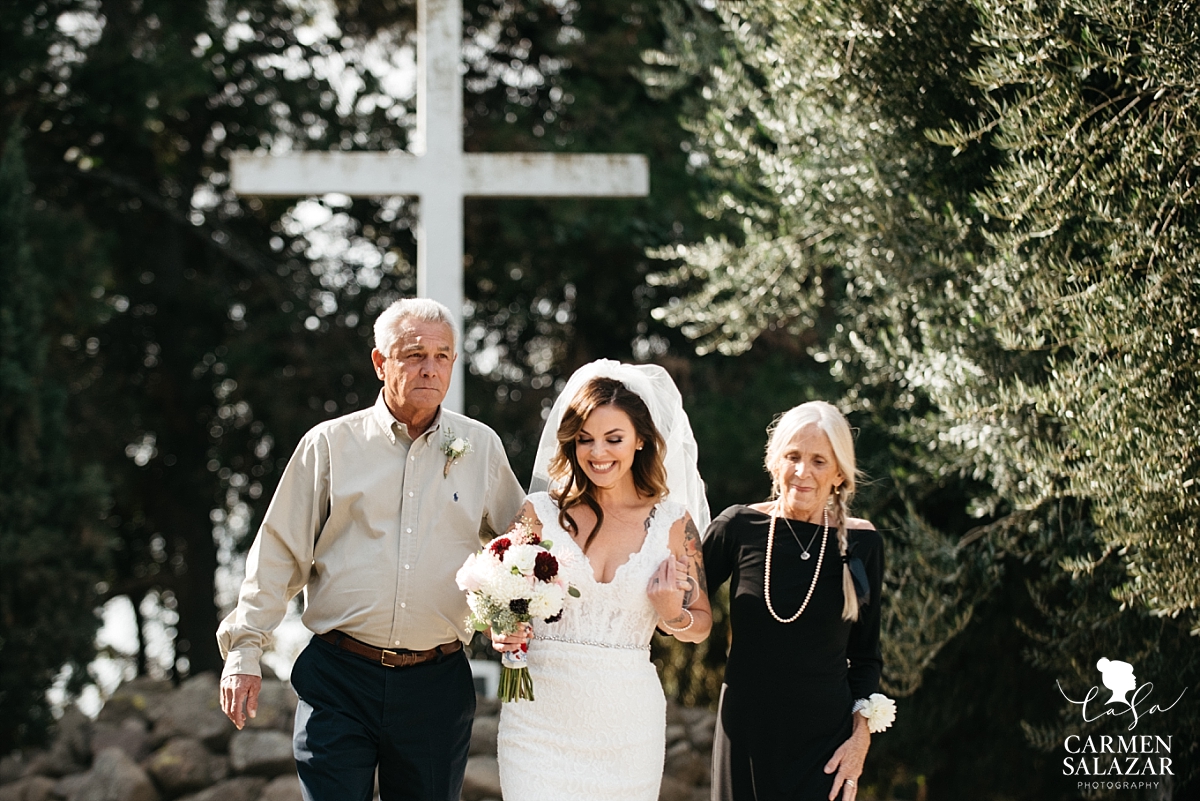 Susan walked on the arms of her mother and father,  who couldn't wait to see these two get hitched!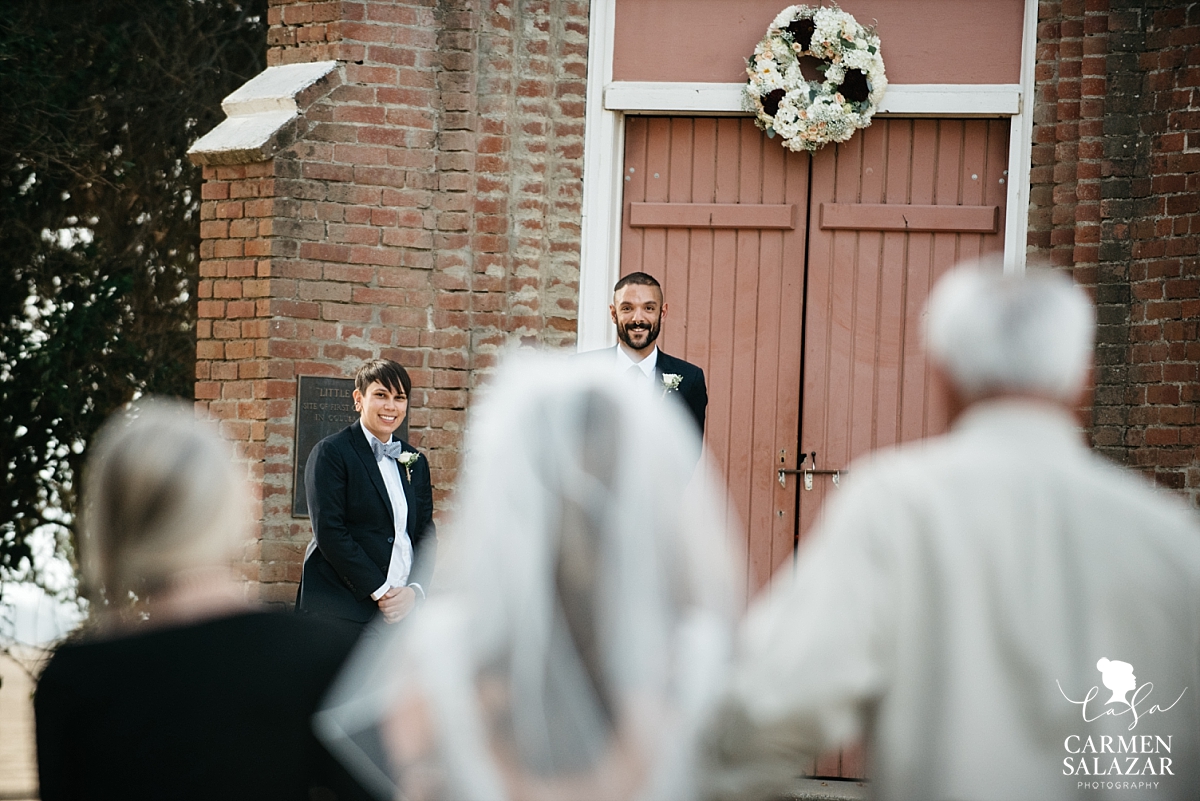 One of the couple's best friends officiated their nuptials, bringing laughs and happy tears to them both.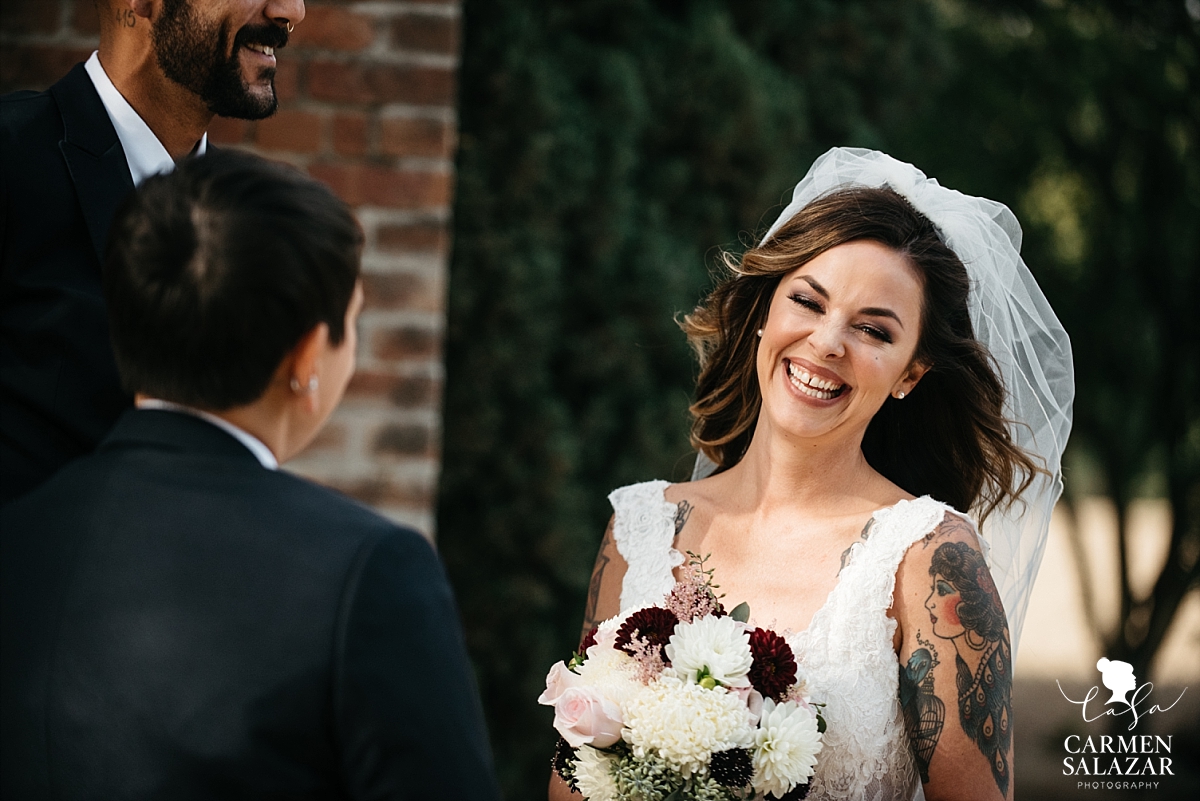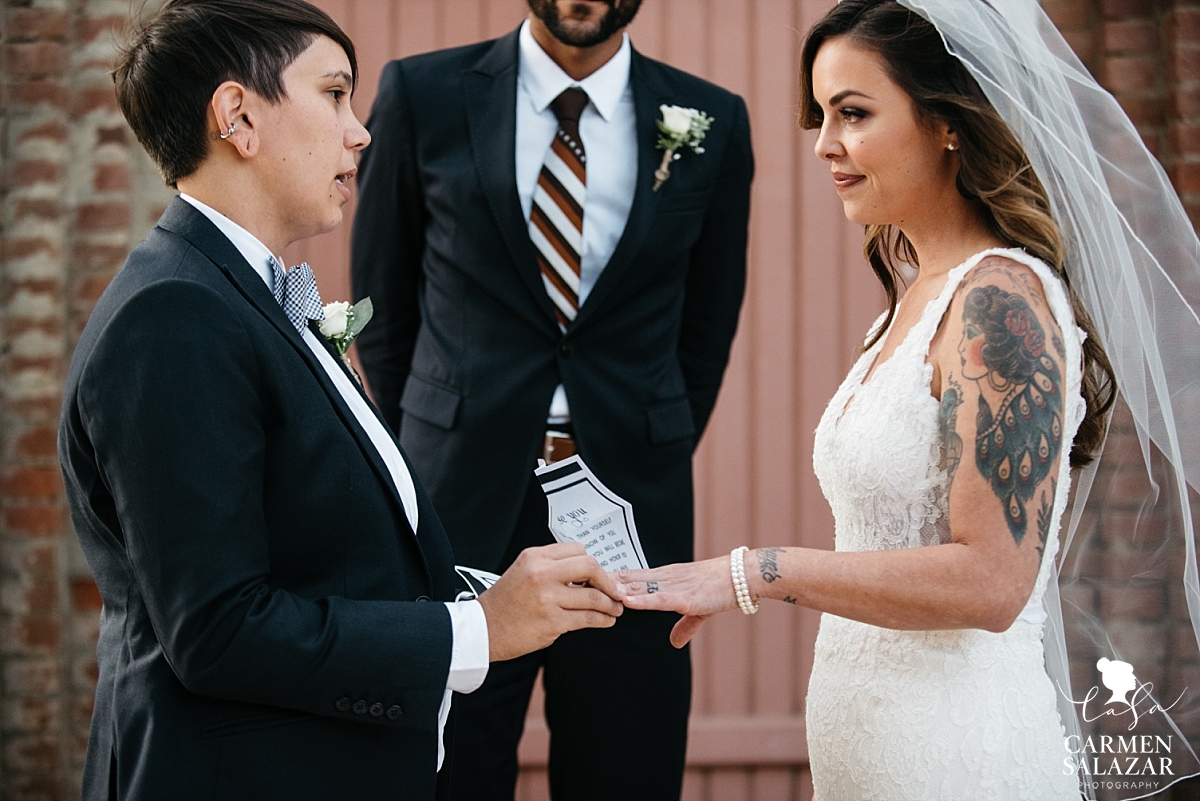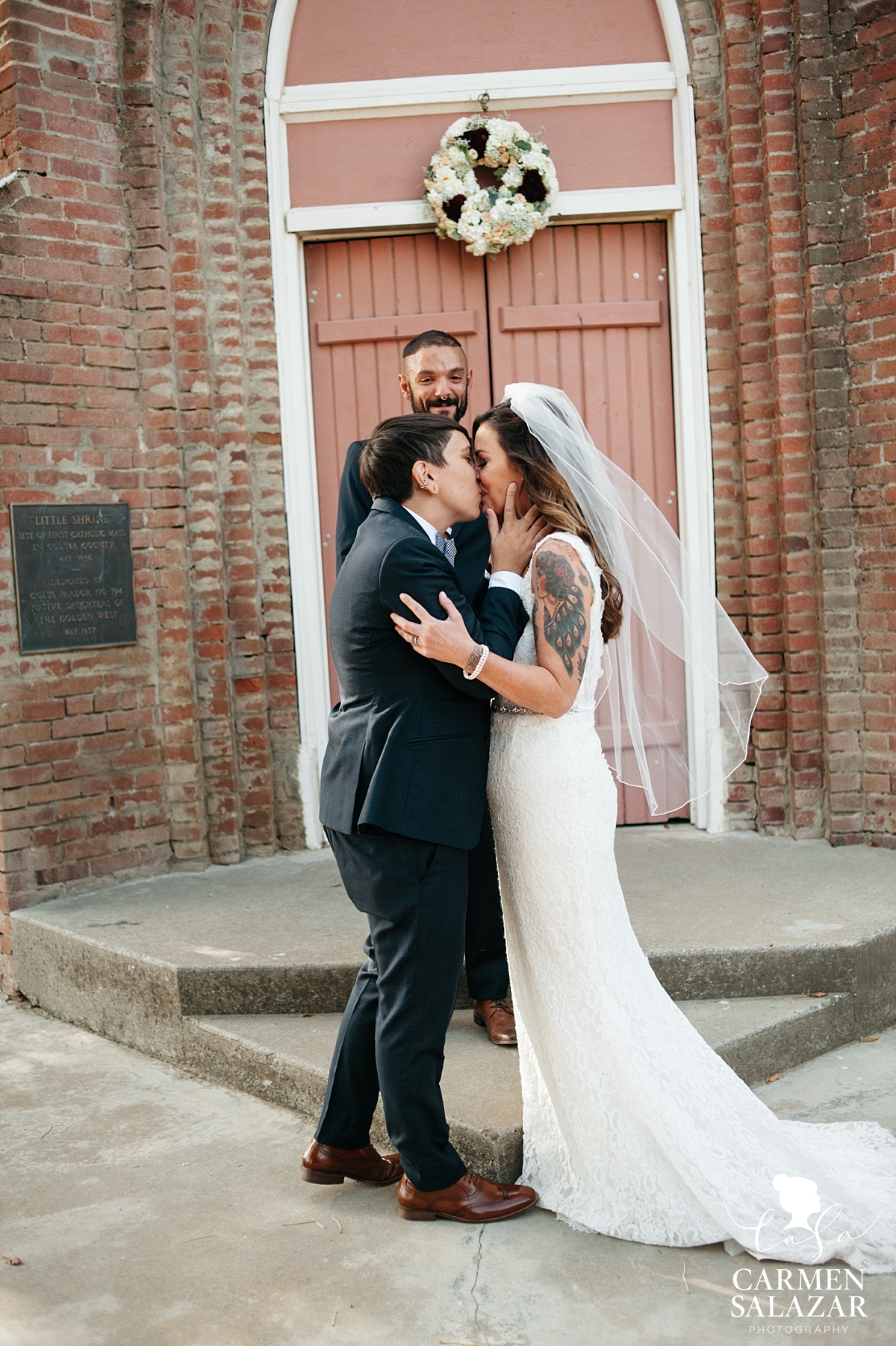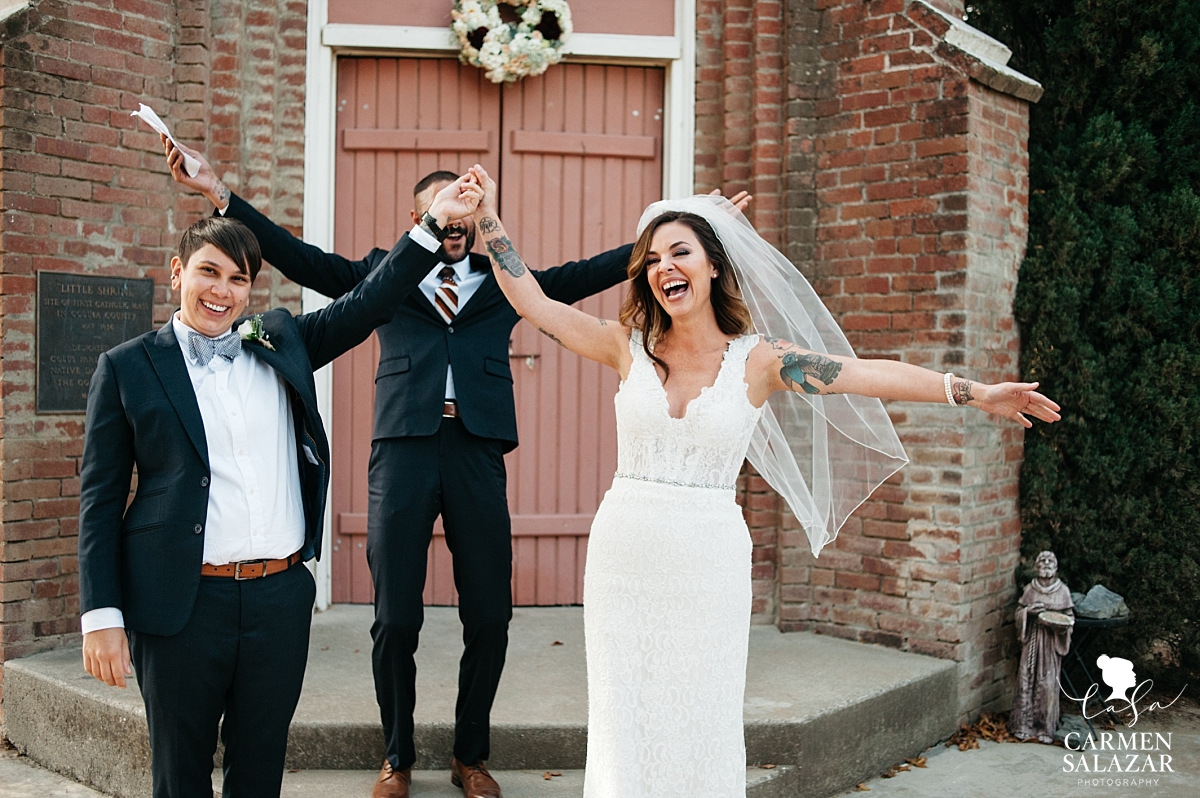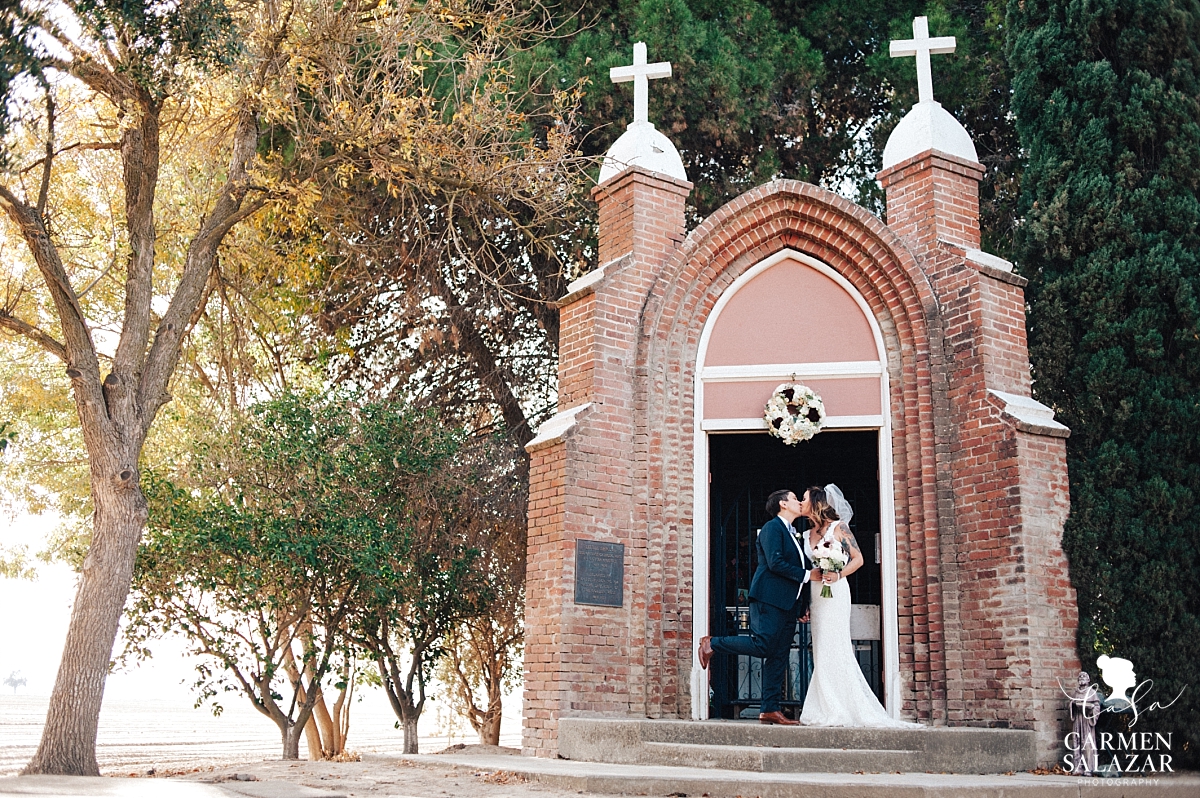 Our Lady of Sorrow Chapel has lovingly been dubbed "The Little Shrine of Grimes" — I think it's rustic simplicity makes it a very romantic venue!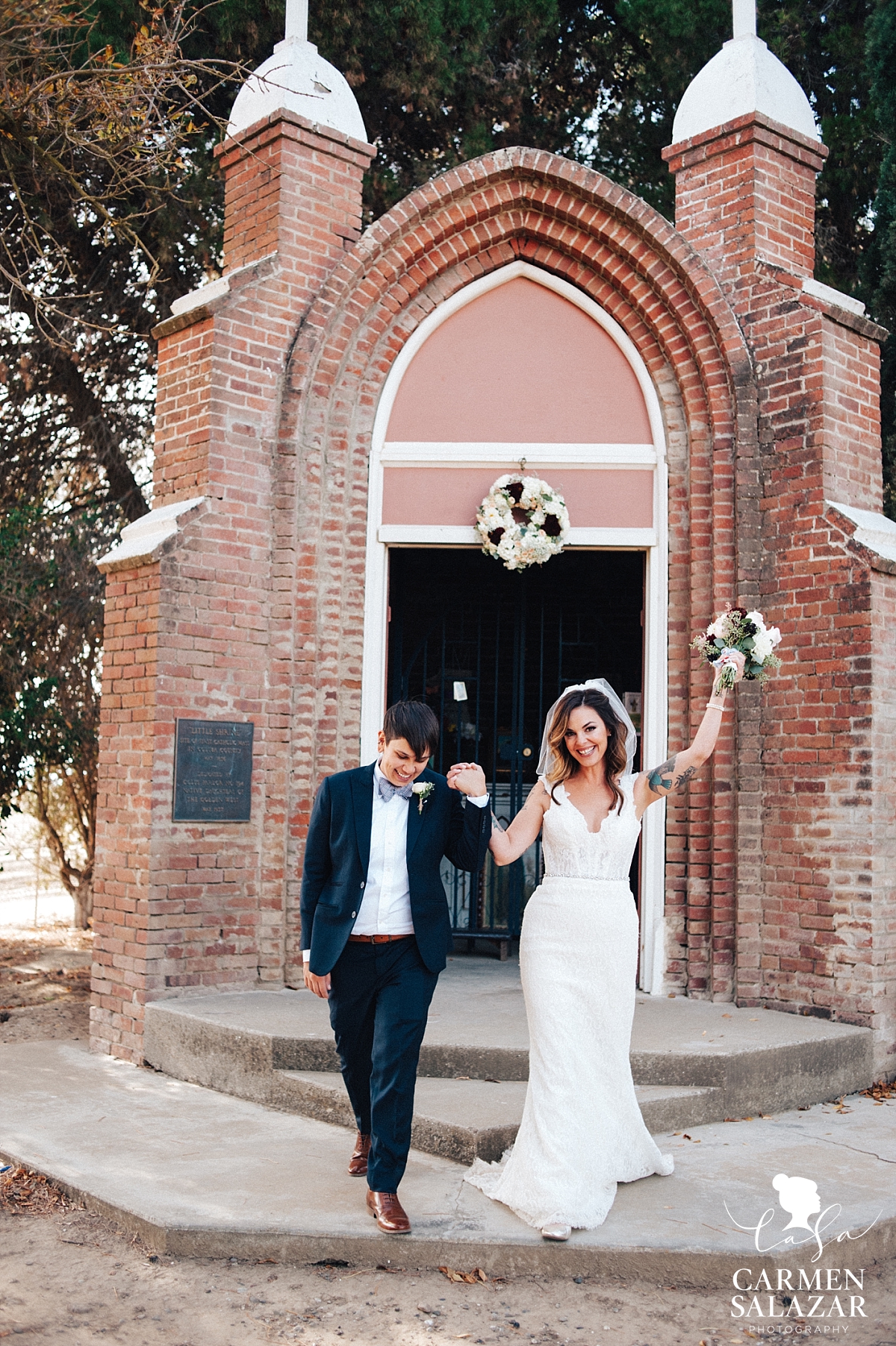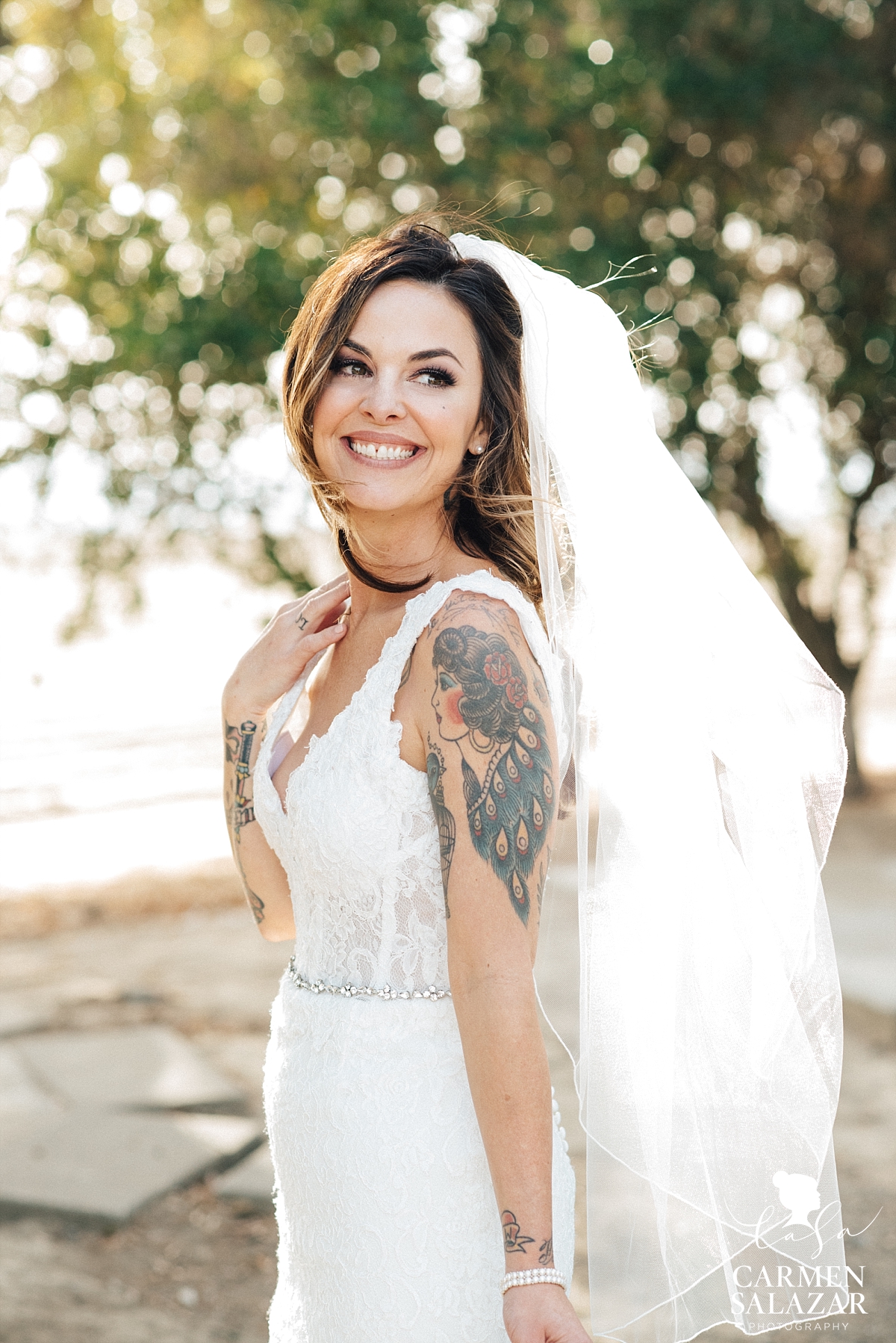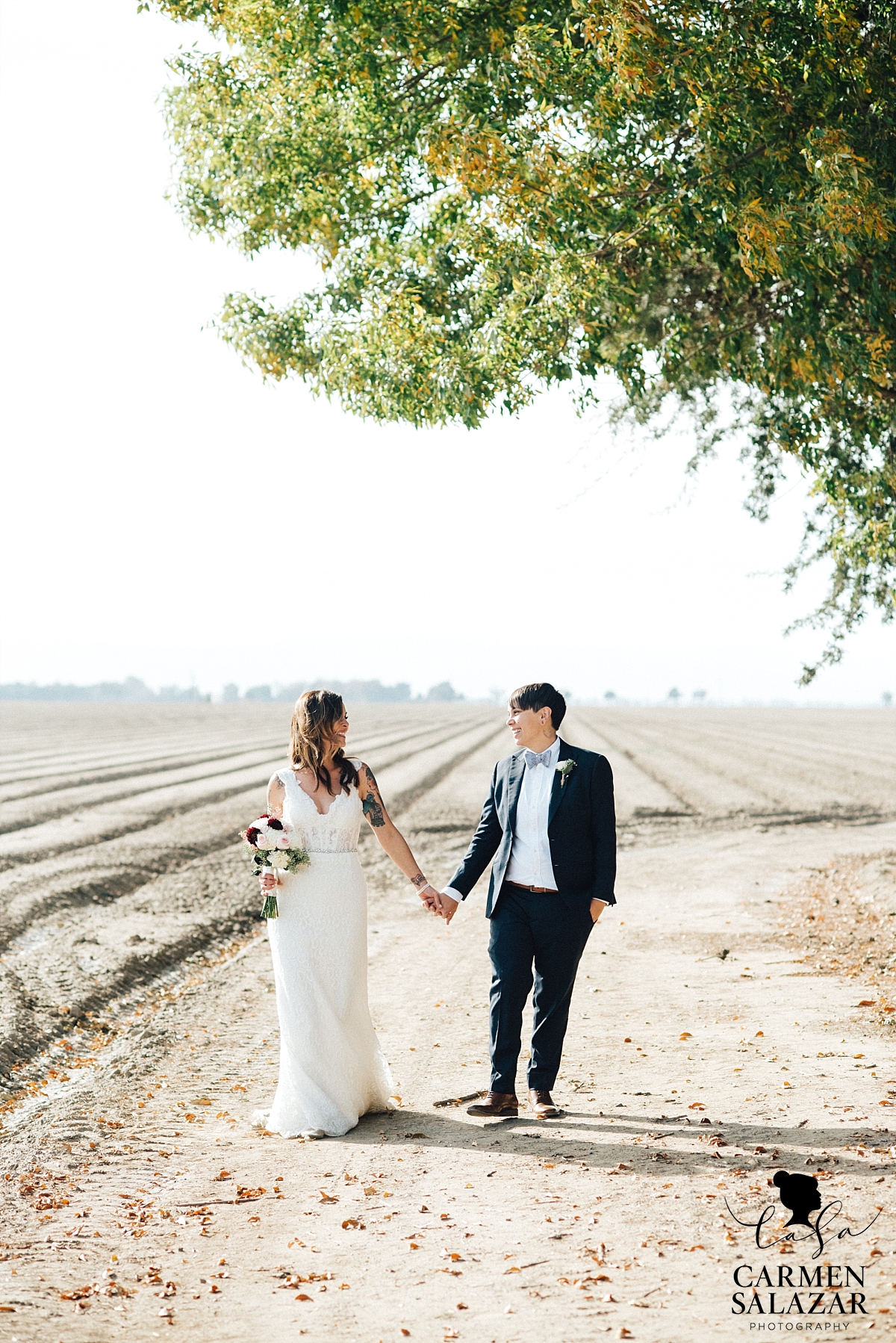 Susan and Stormiblu have been together over 6 years, growing and making a home together. Both are passionate about animals (Susan volunteers for Front Street Shelter), and live with their three dogs. Their Save the Date included their pups and it was the most adorable piece of mail to receive!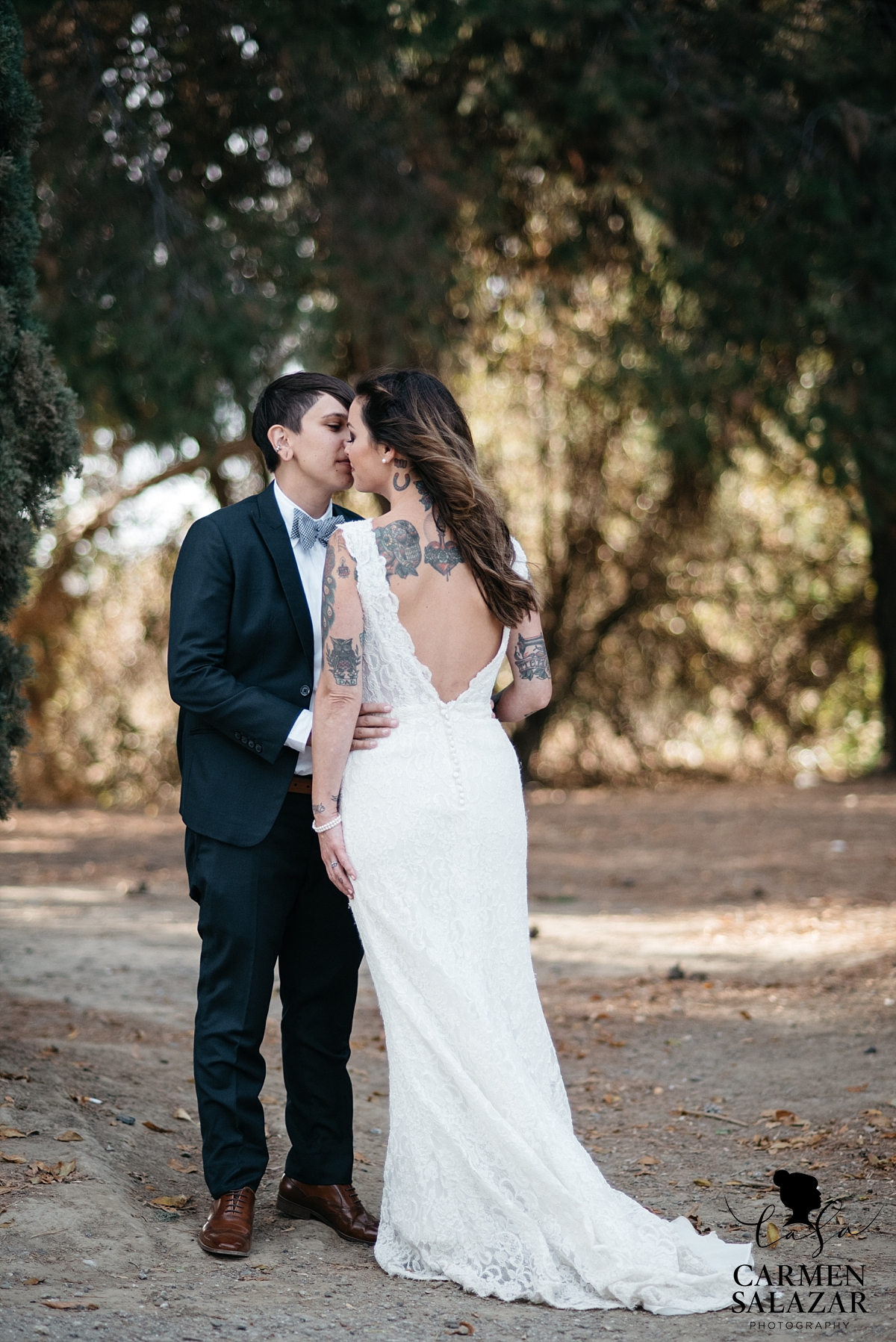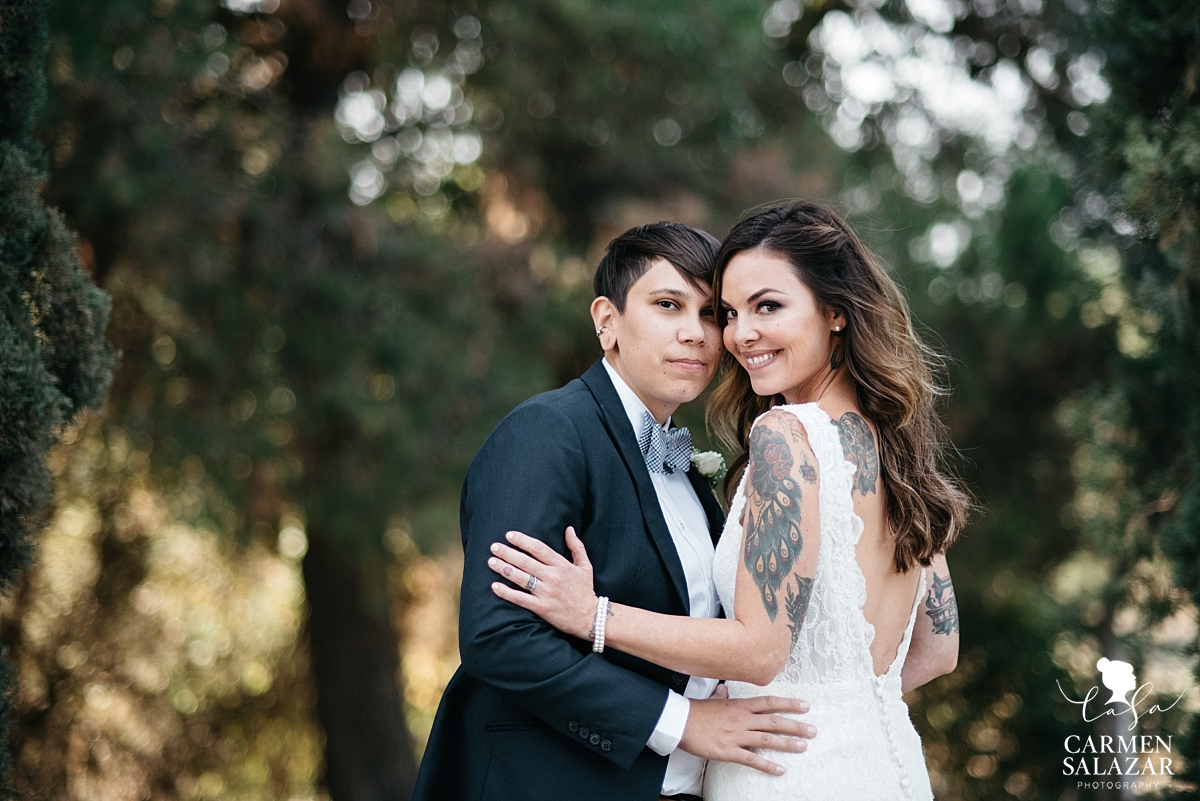 Long before getting engaged, our lovebirds got tattoos on their ring fingers that say "Sue" and "Blu" — adorable!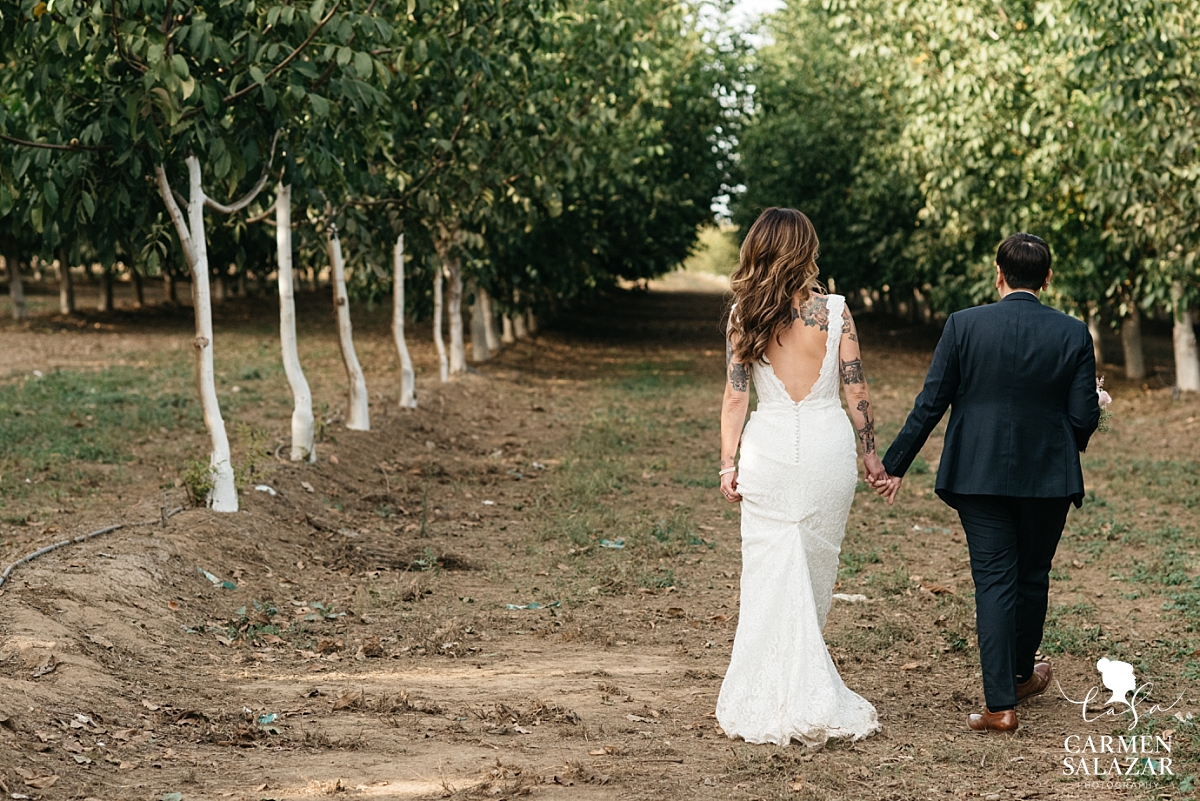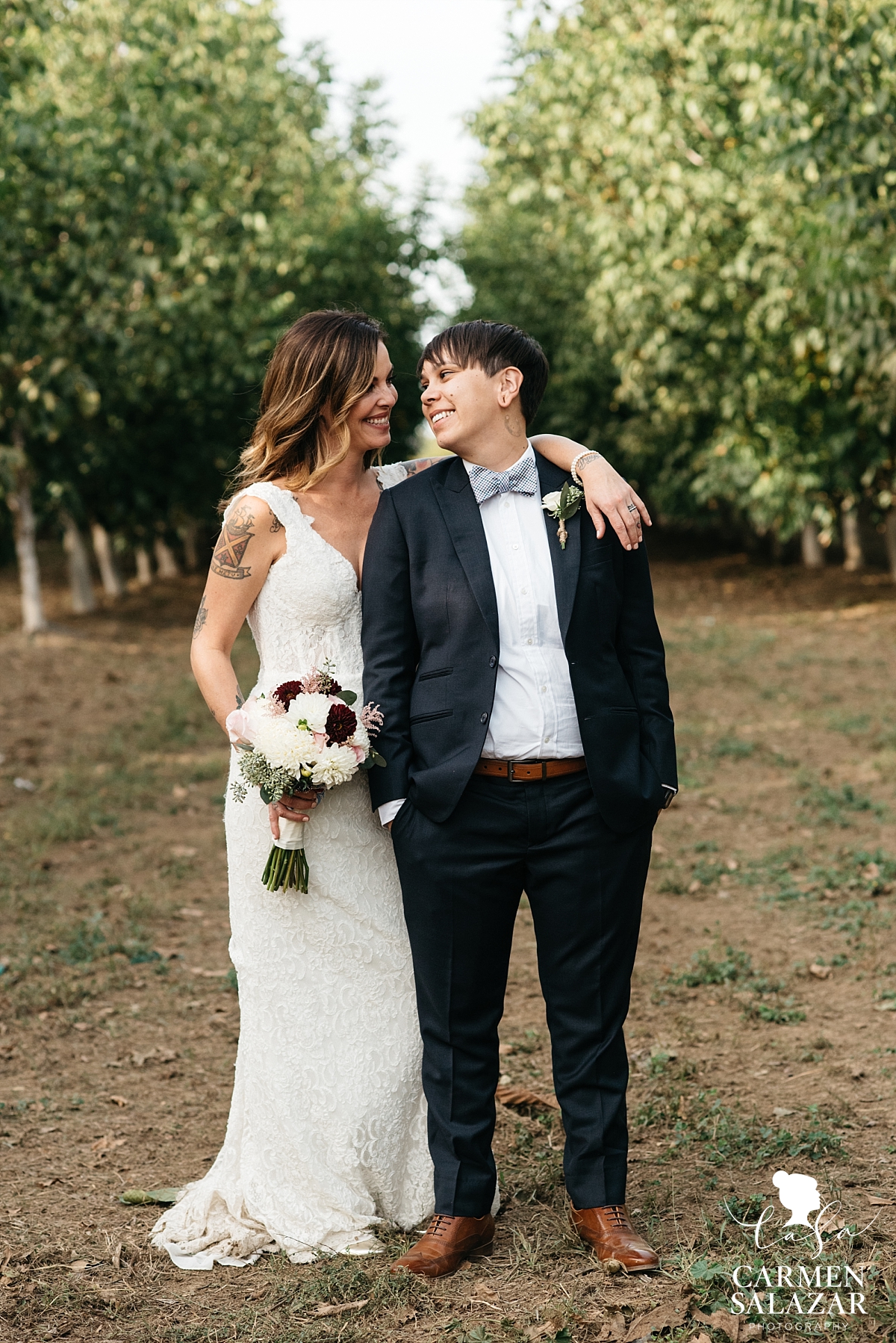 Our newlyweds joined their guests for an intimate reception at Pasquini's — good food, dancing, and a little cake were in order! Susan used to work at Pasquini's when she was younger and she went to grade school with the chef – it only seemed fitting for this special place to be part of her wedding story!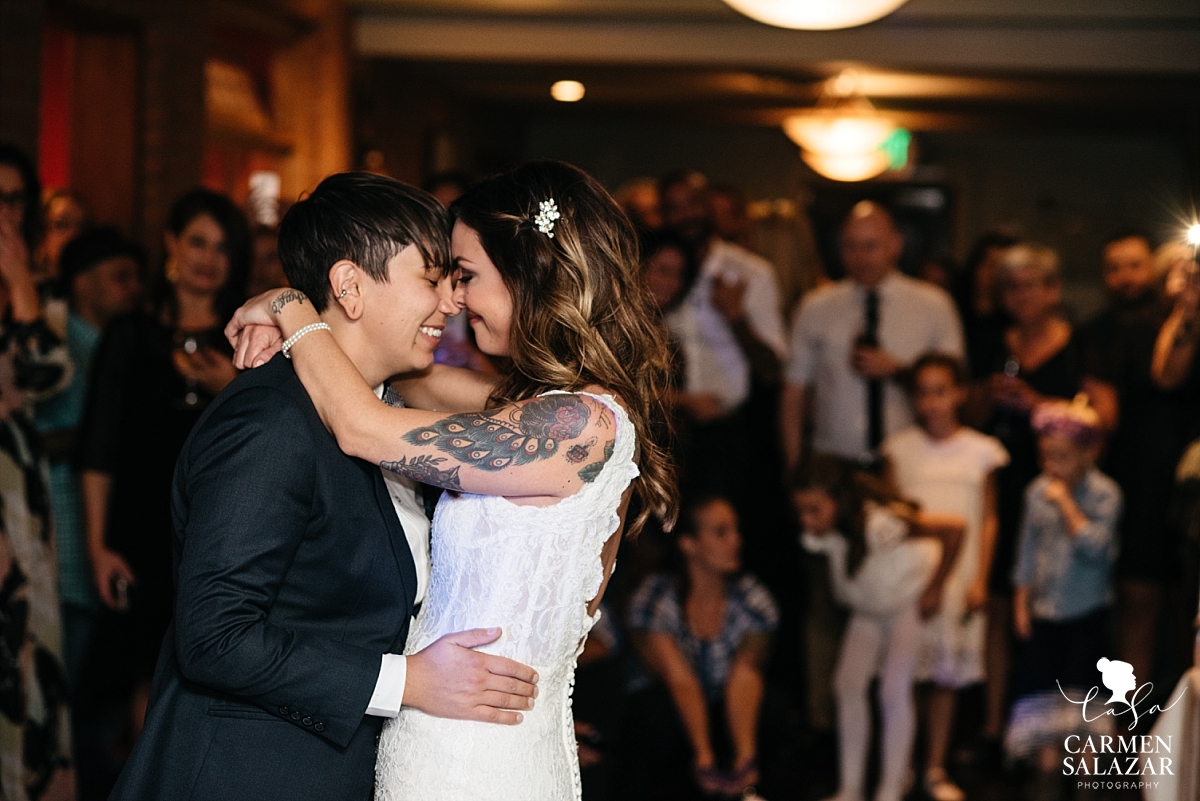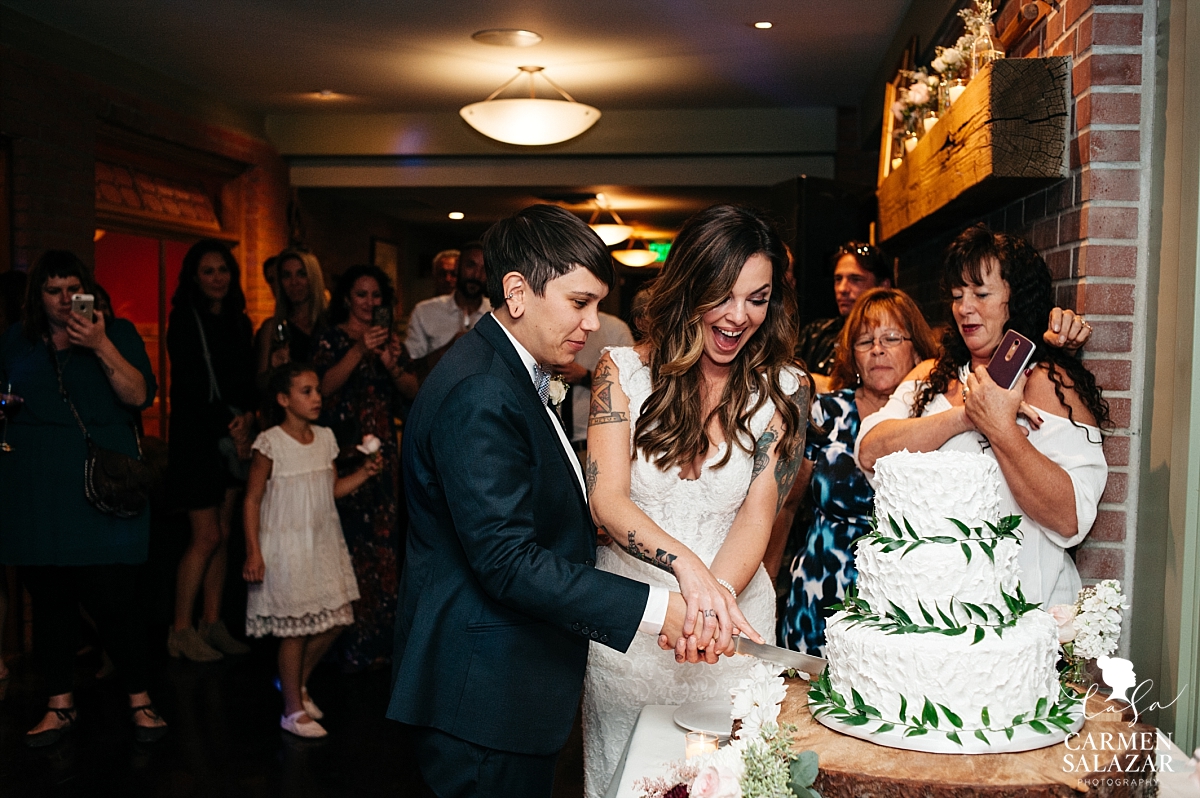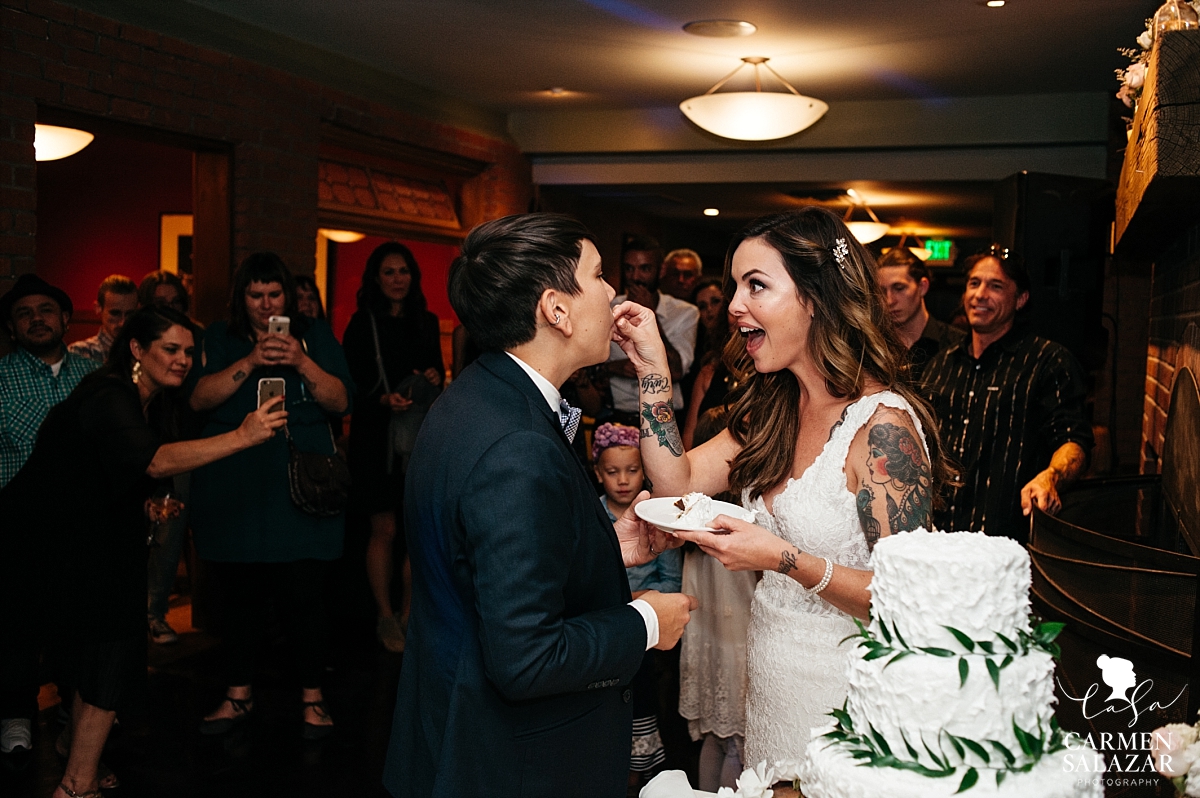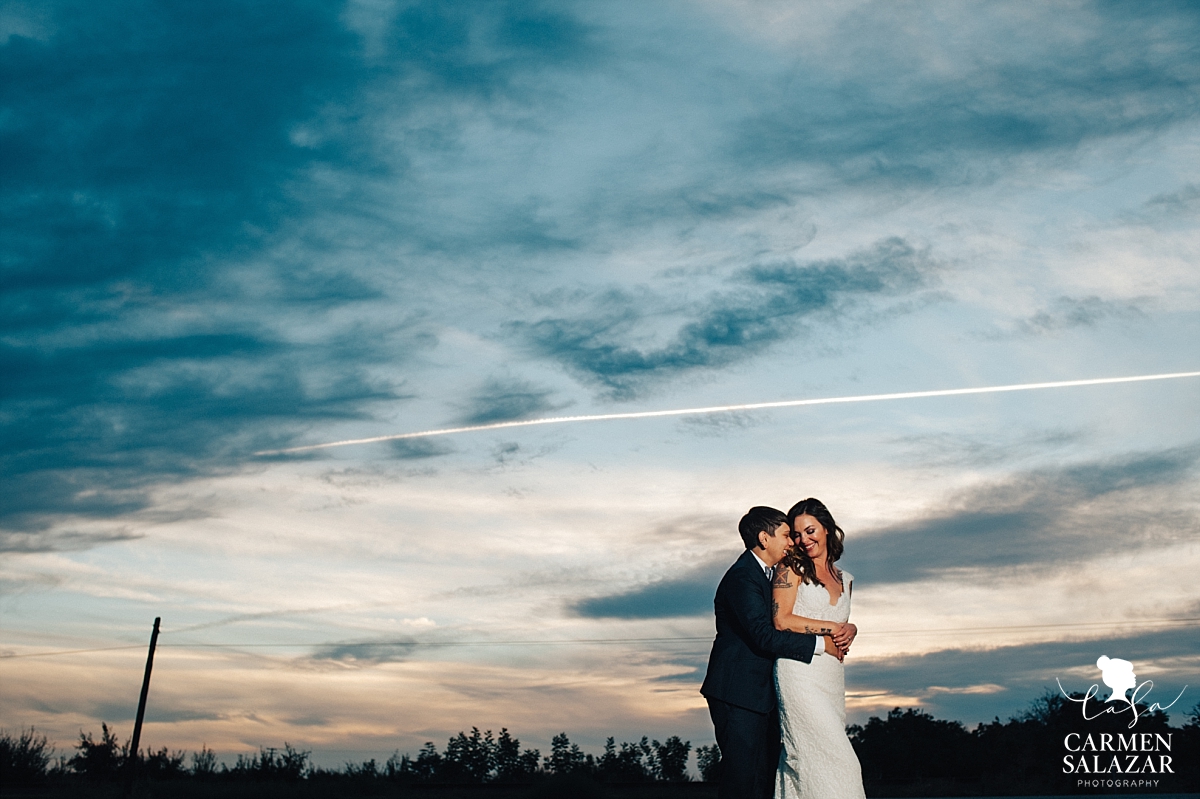 Congratulations Susan and Stormiblu!
Hair – Ali with Deeda Salon
Planner/Florist – Anythings Possible Planning and Events
Cake – Cakes by Request
Catering – Paquini's Fine Italian
Gown – Second Summer Bride