A San Francisco love story brought Monica and Dennis down the aisle this summer for their modern Santa Cruz wedding. Both working in The City, our Bay Area lovebirds traveled a little farther down the coast to say "I Do".
This charming Santa Cruz private estate served as an elegant backdrop to their sweet and modern nuptials.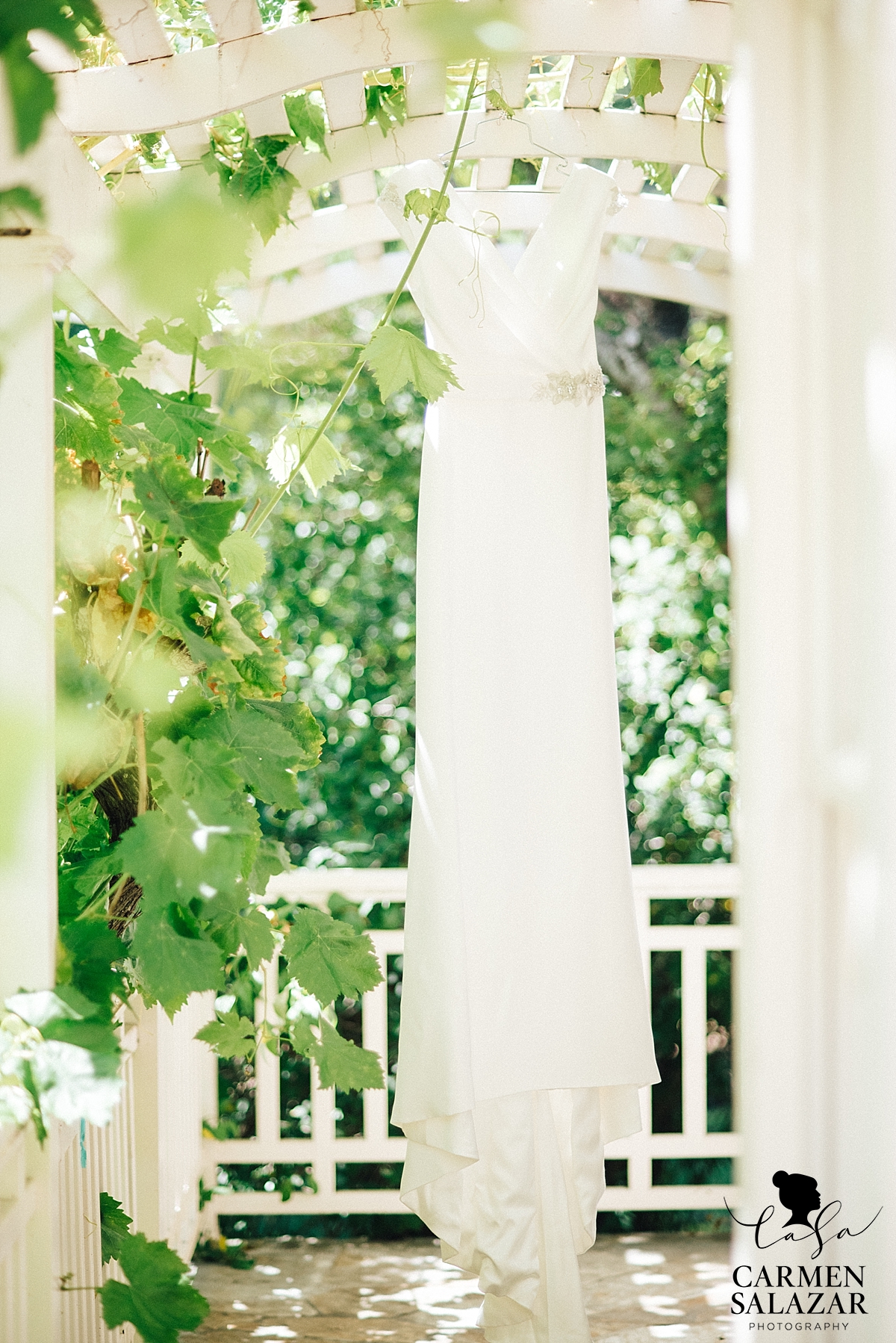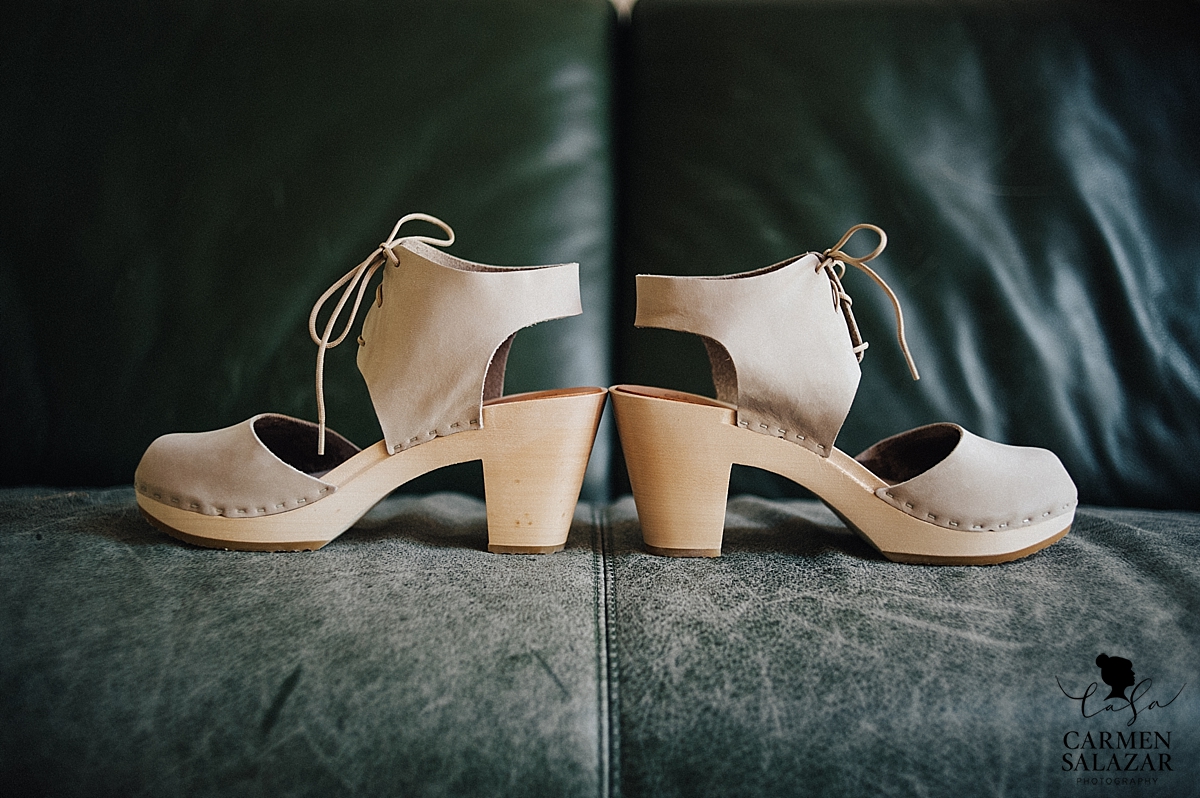 Monica and Dennis' style is far from traditional – their wedding was full of modern and sophisticated flair, from shoes to to tattoos.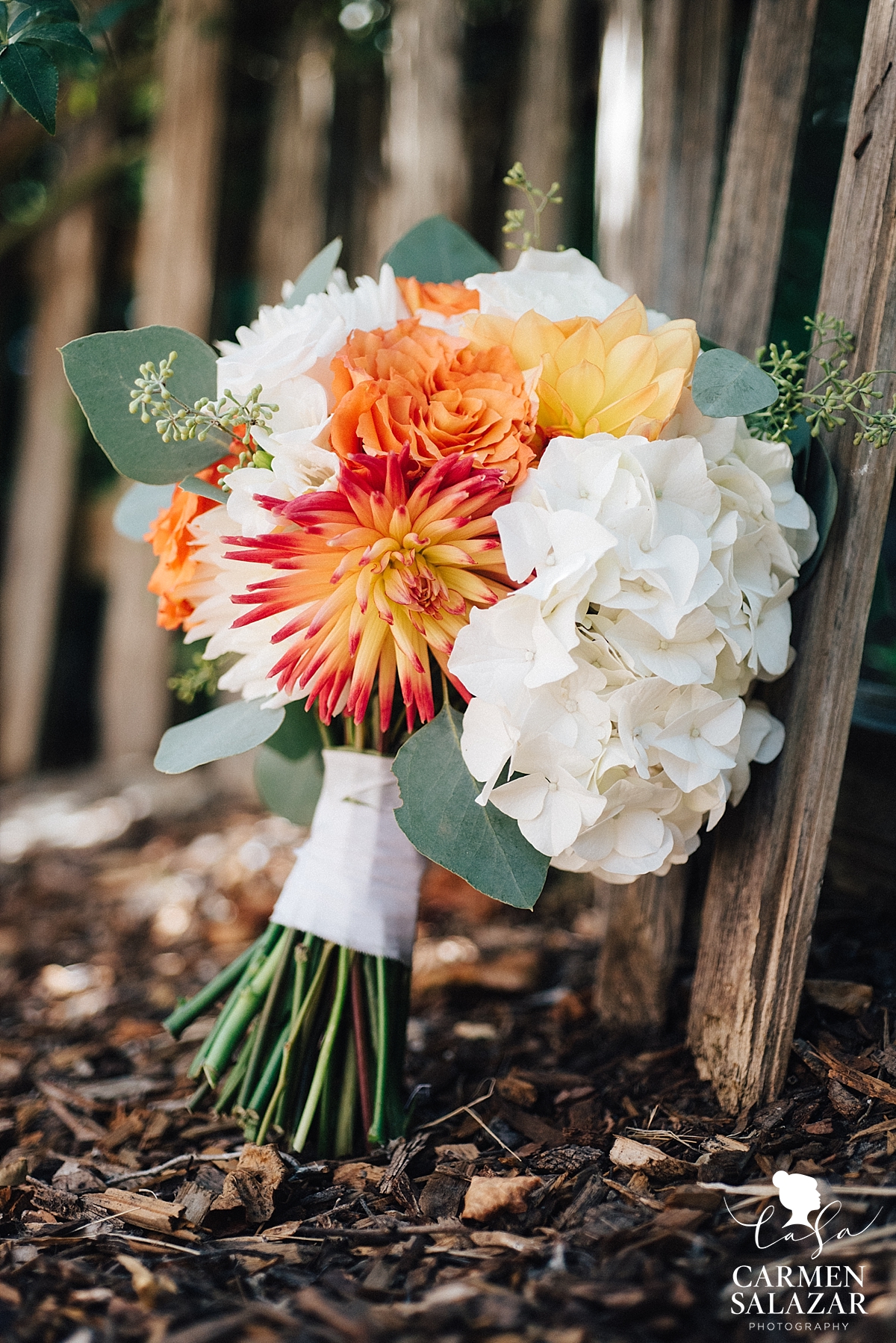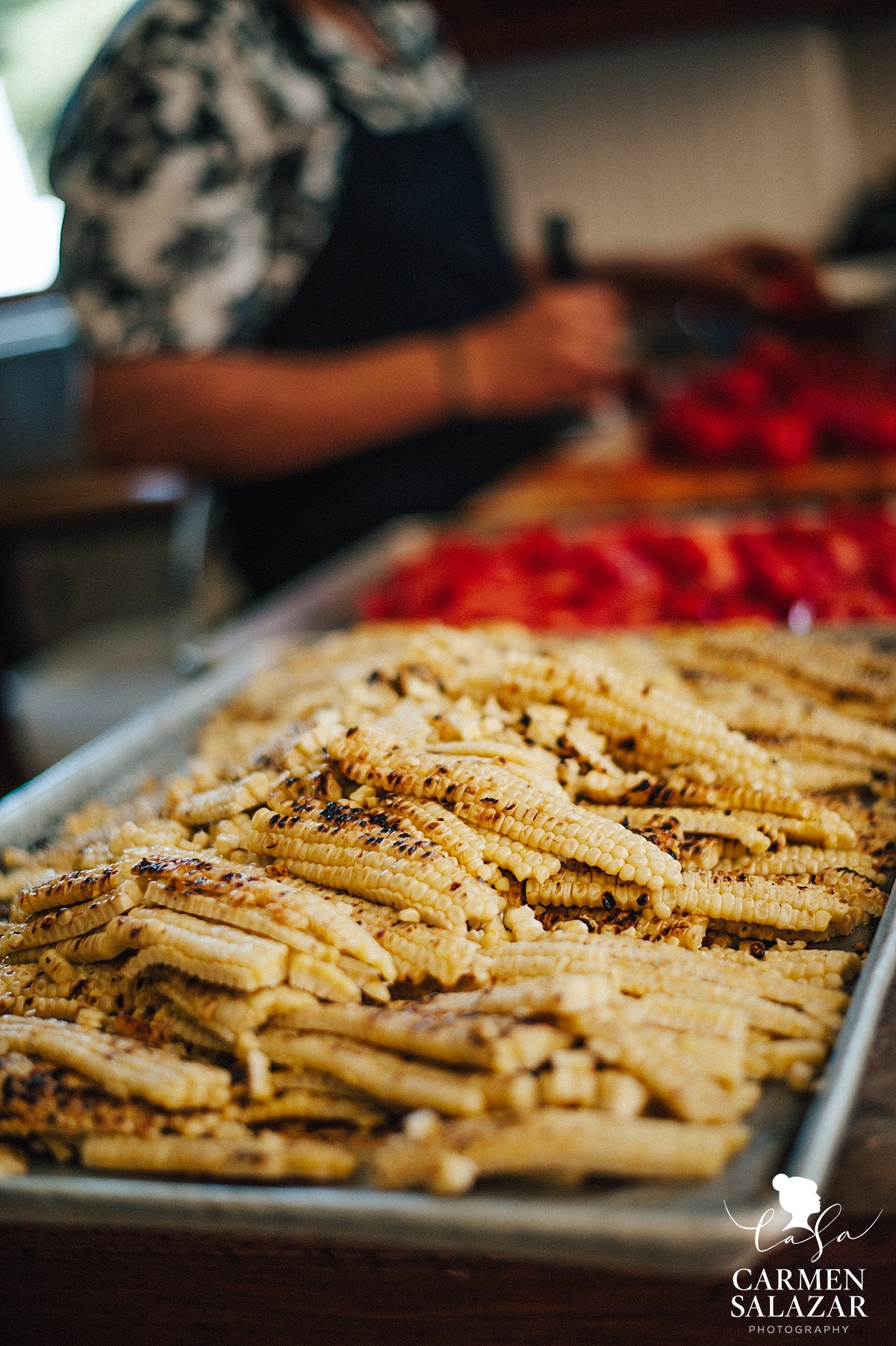 The smell of freshly baked bread and roasted vegetables filled the house where Monica was getting ready.
Dennis didn't simply book an in-house caterer, he literally drove the entire kitchen of Nopa two hours south to prepare their wedding feast.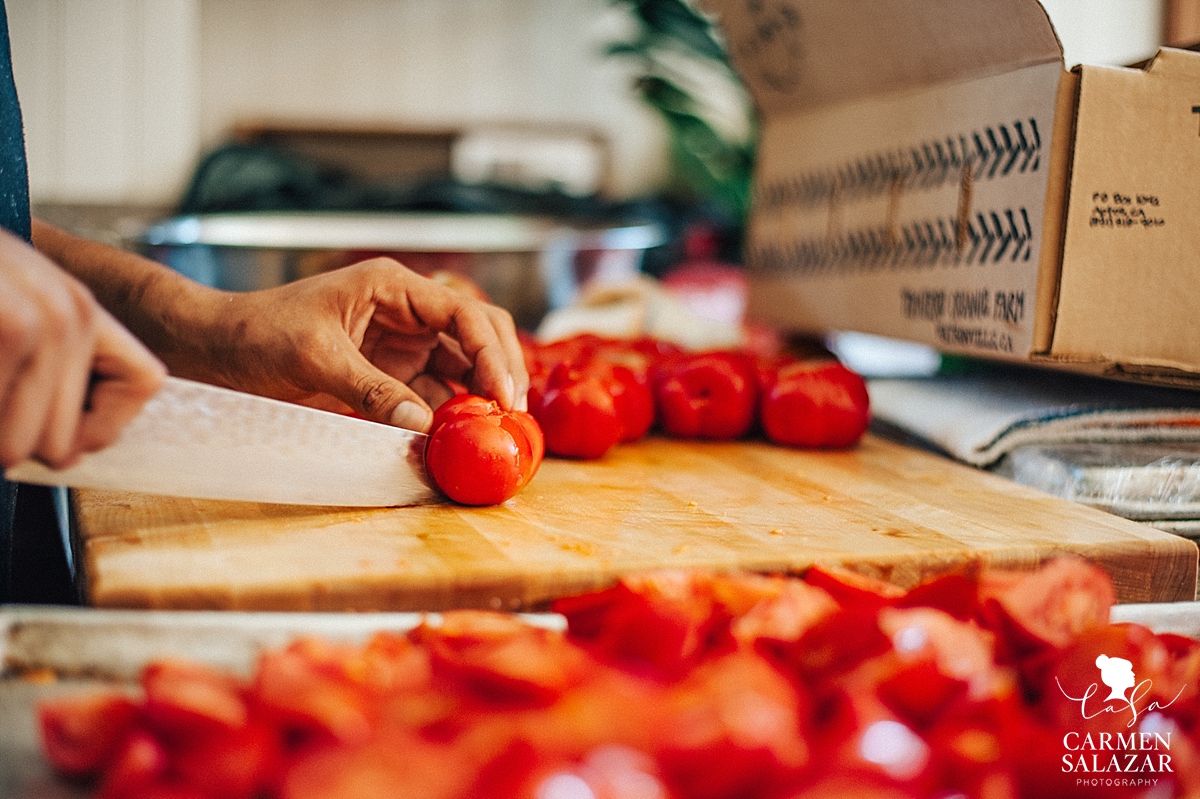 Dennis is the GM at the popular San Francisco restaurant — I learned more about wine and locally sourced food than I ever have !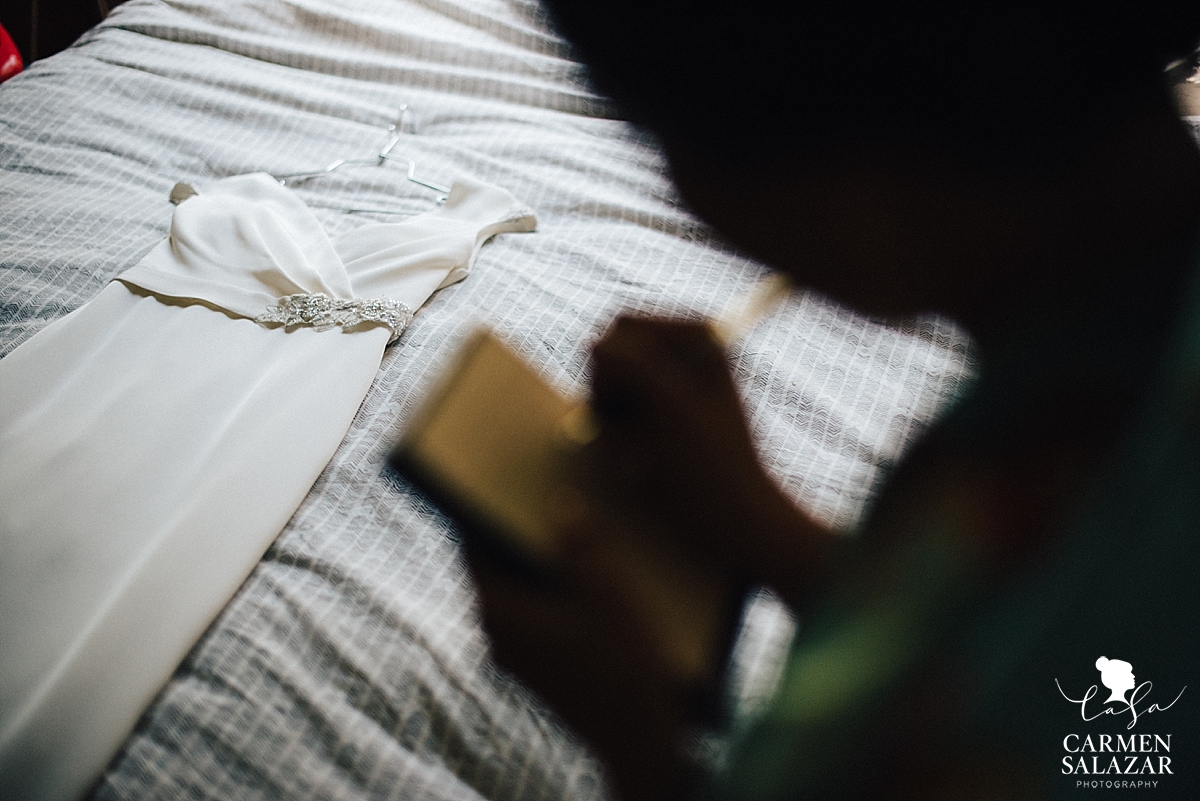 The quiet moments – like a bride finishing her vows – are the pieces of a wedding day that I hunt for and find pure joy in capturing. These are the moments that slip by unnoticed and it's such a gift to deliver a gallery to a couple and have a gem like this to share.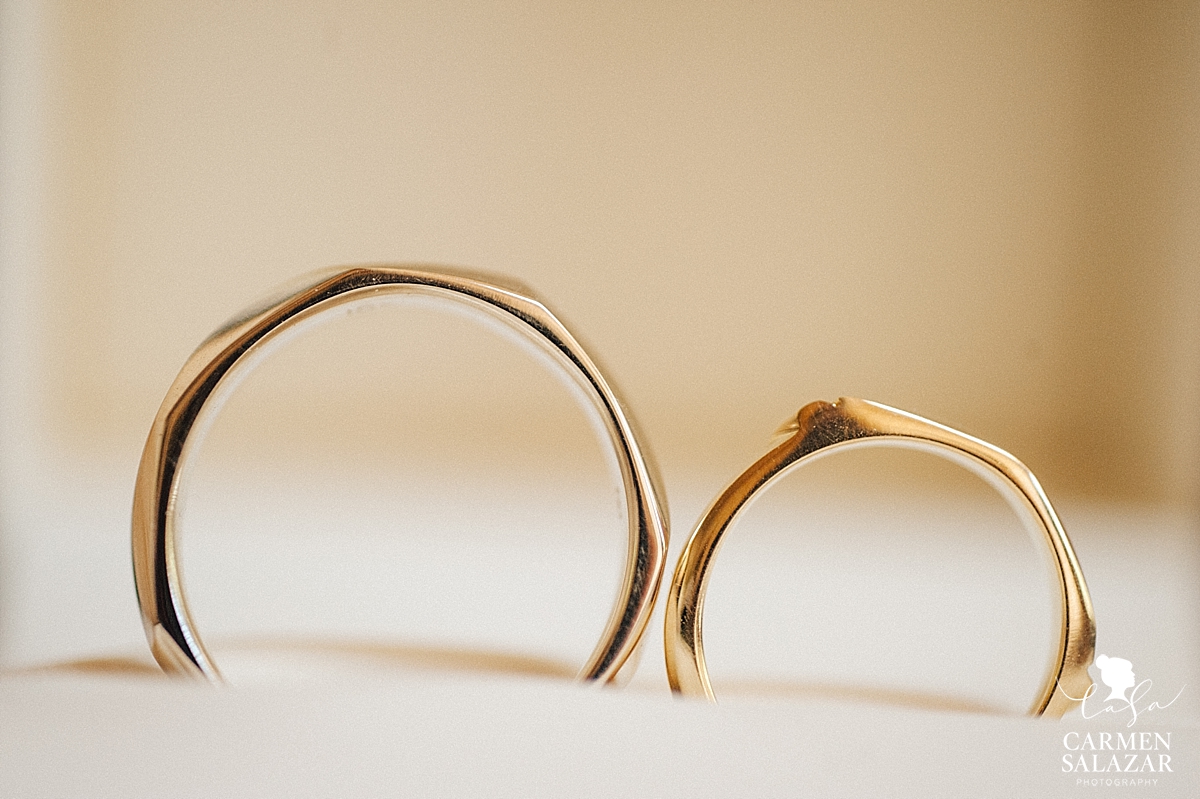 Monica and I were connected by her friends Ben and Joelle – who recommended me after capturing their equally intimate and modern art club wedding last summer.
I heart all my SF lovebirds!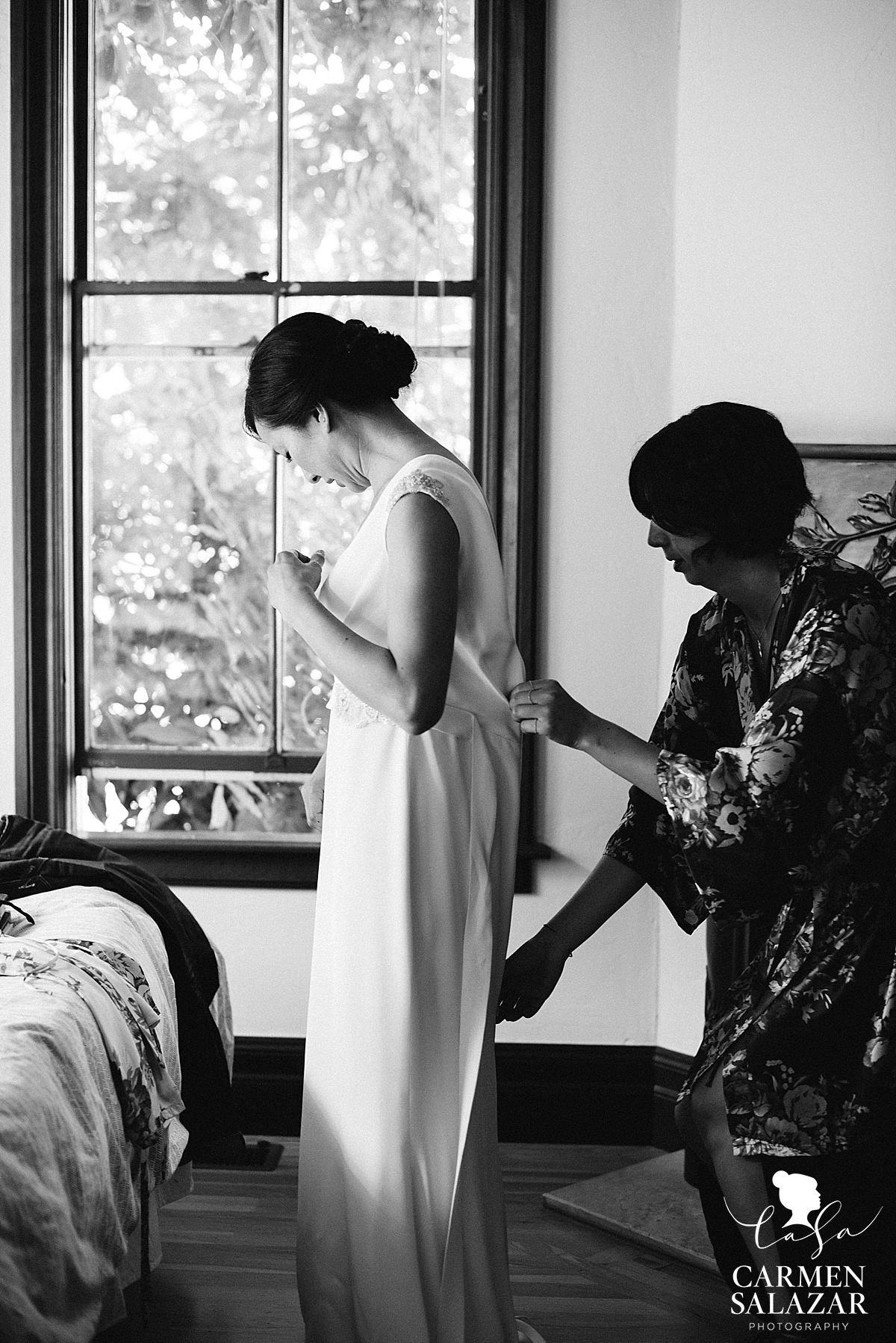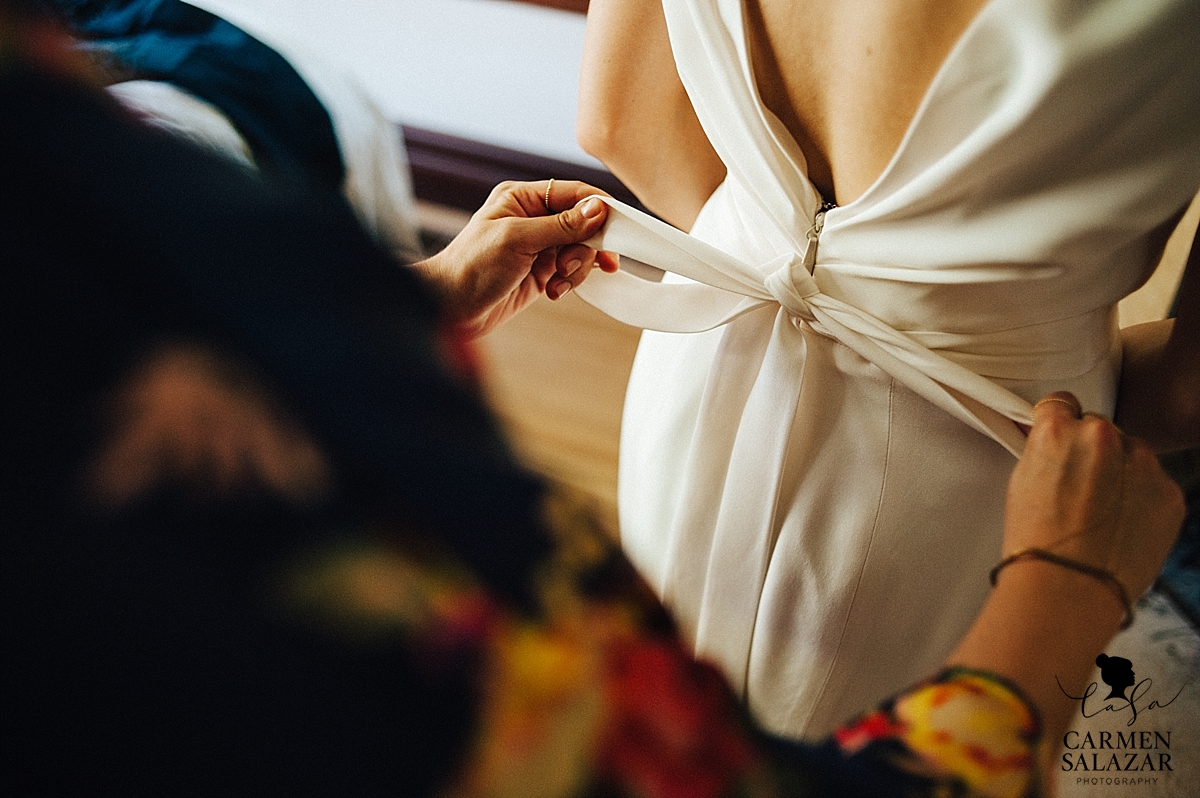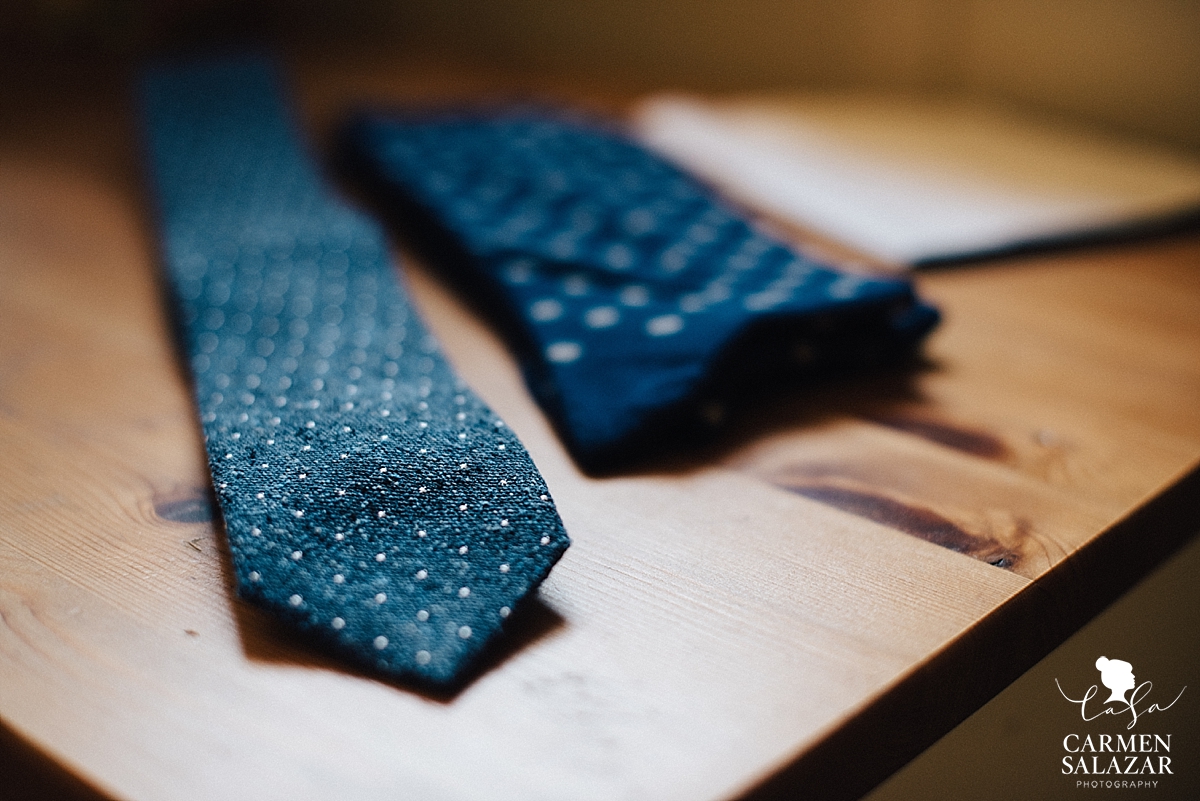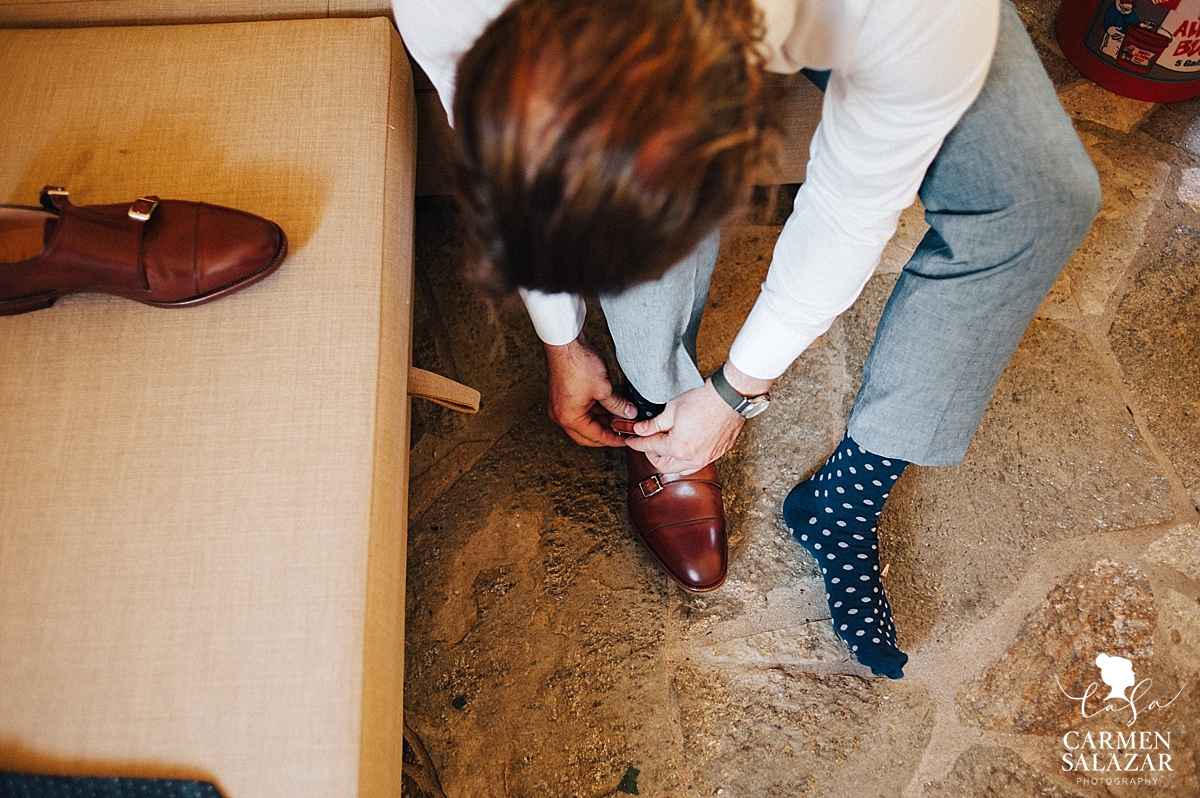 Monica and Dennis' fur baby was busy helping our groom accessorize and clean the floor of any organic foods that might spill.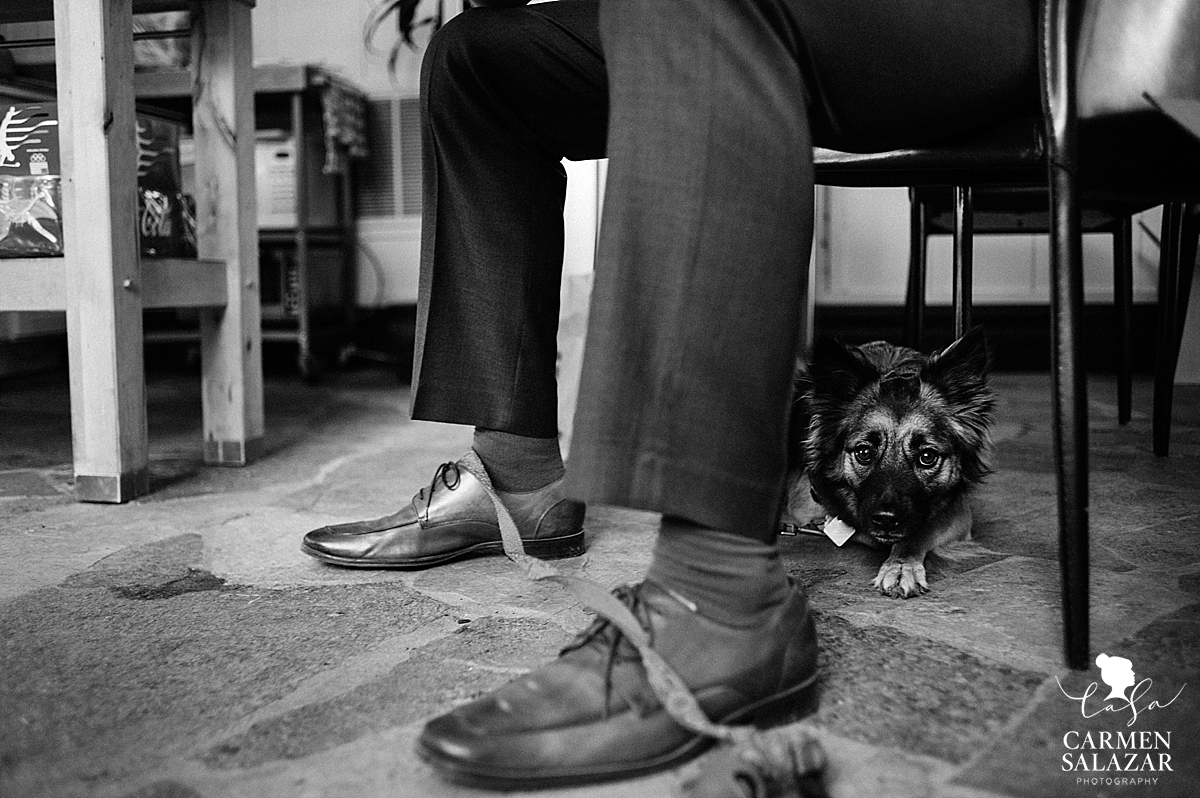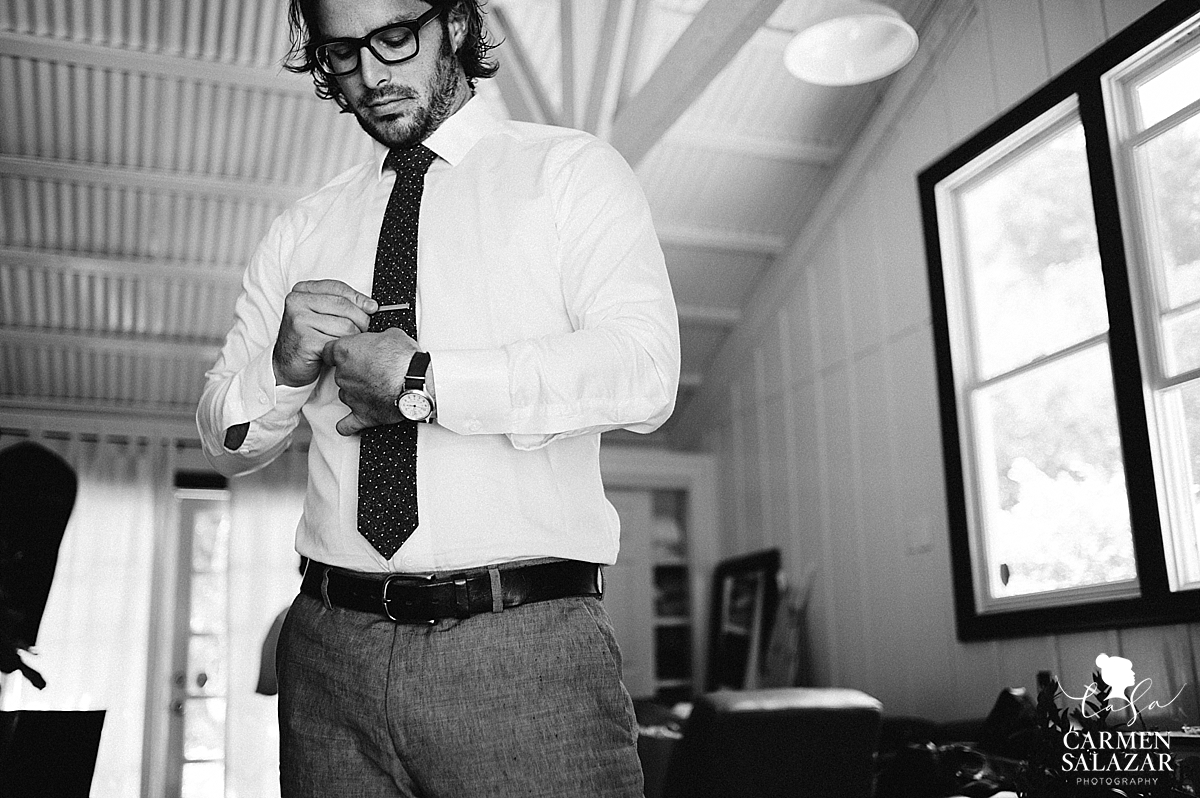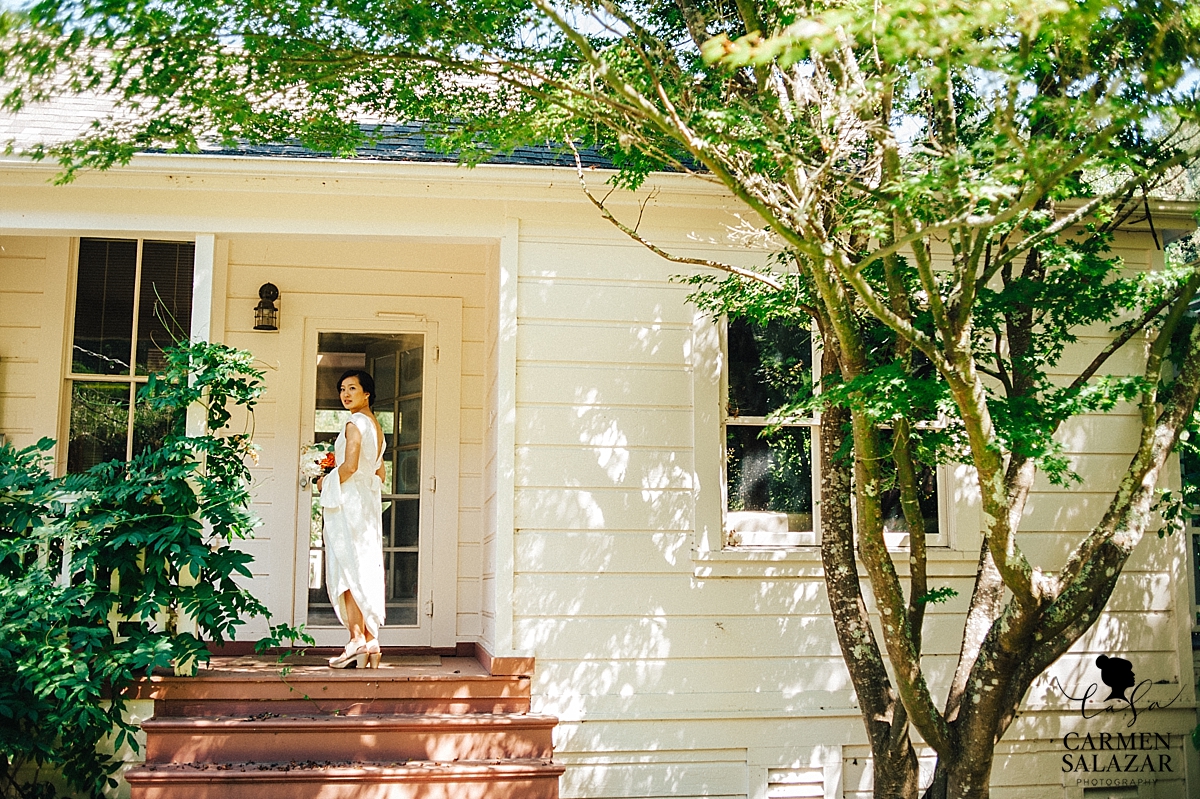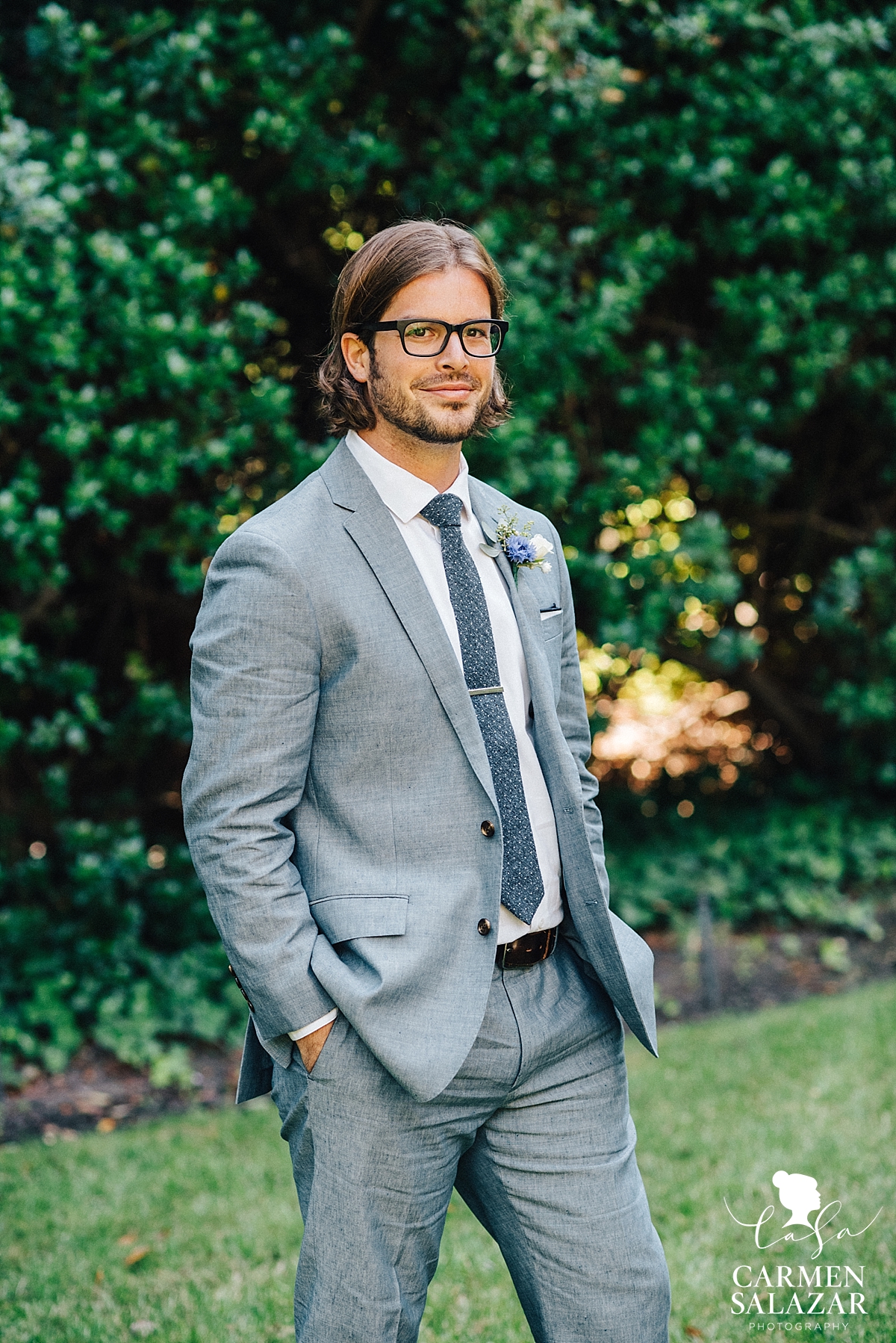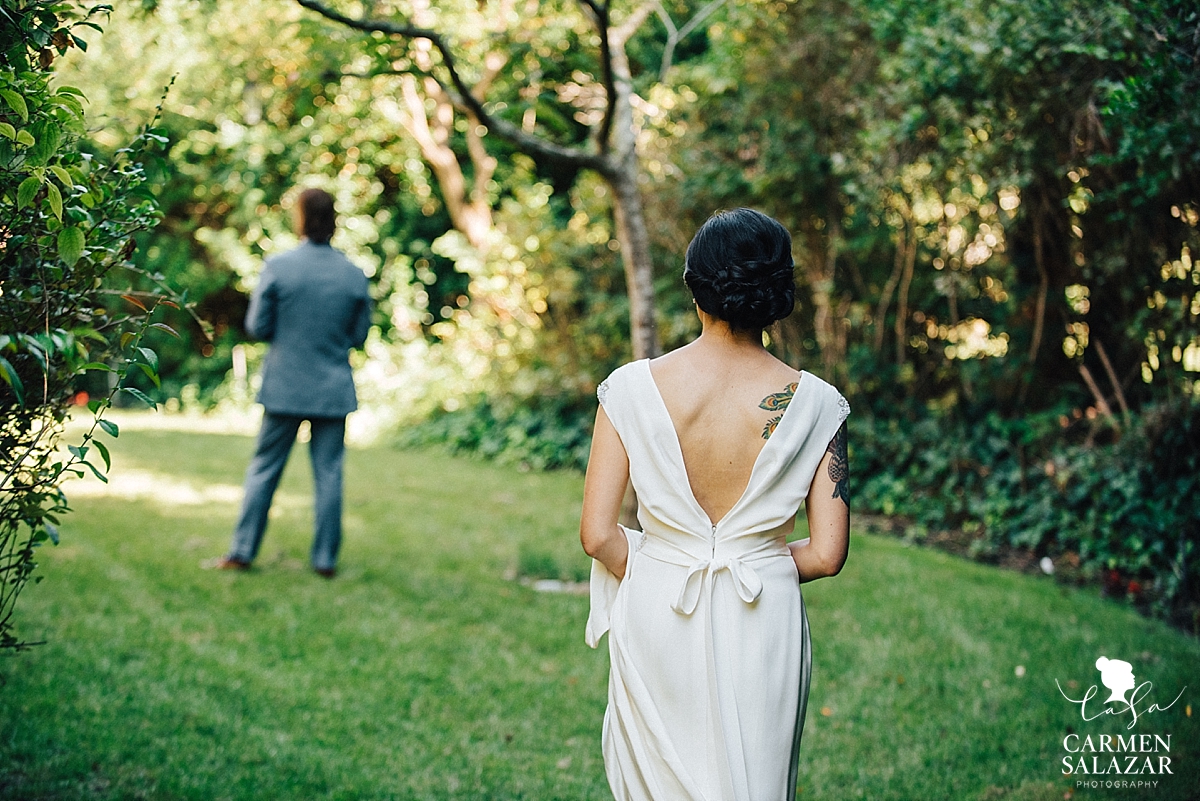 Dennis knew he was going to get choked up at his love in her gown, and Monica was equally swooning at the sight of her hubby in his sharp suit!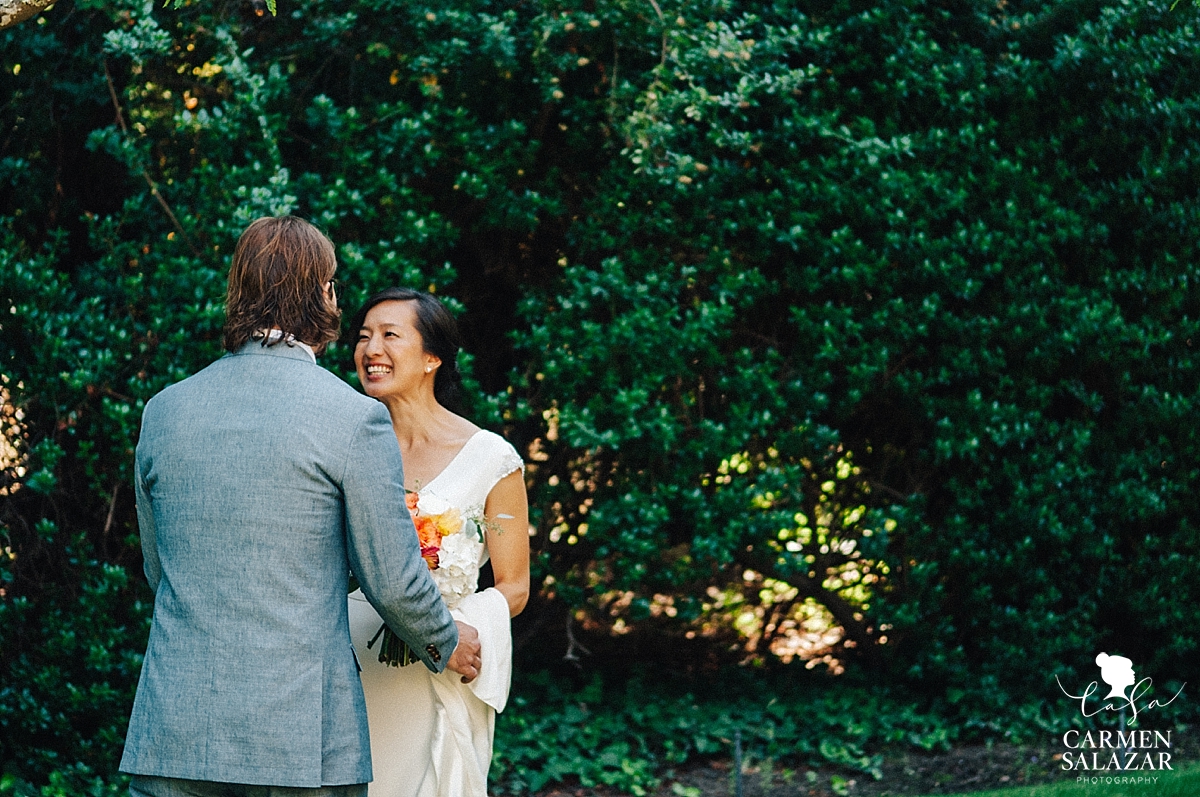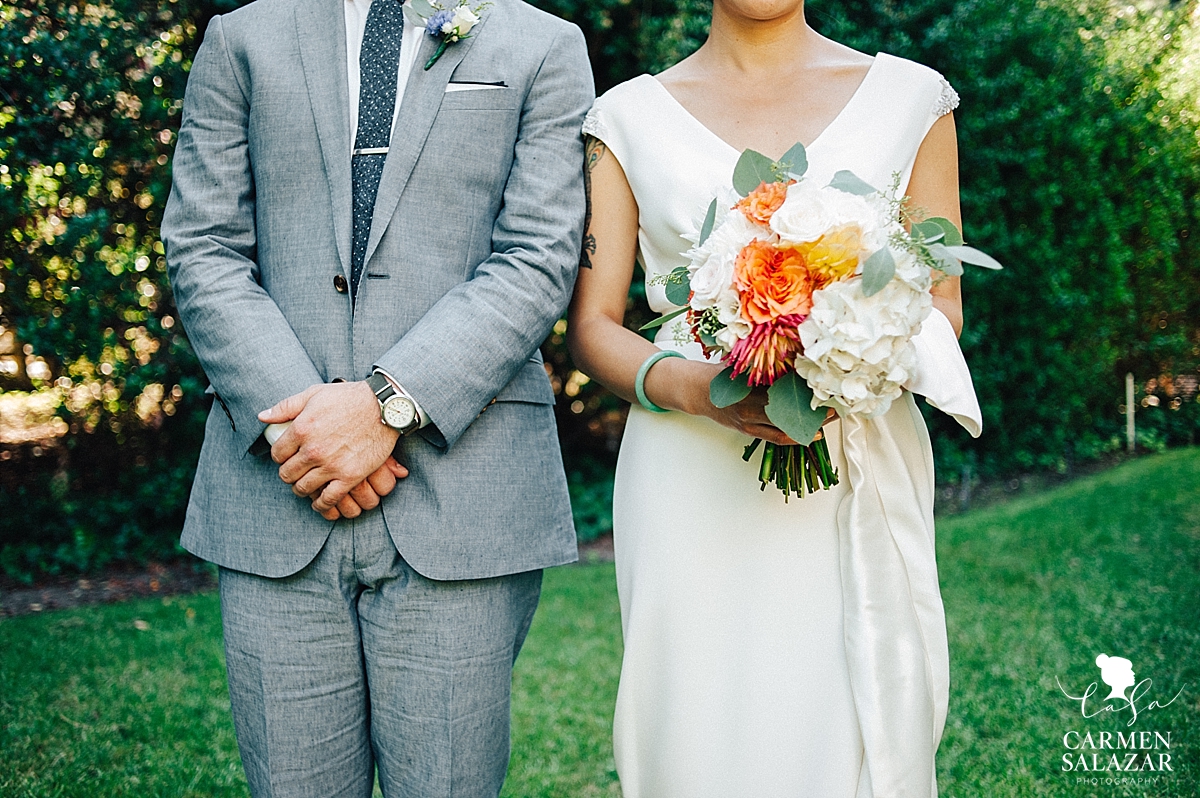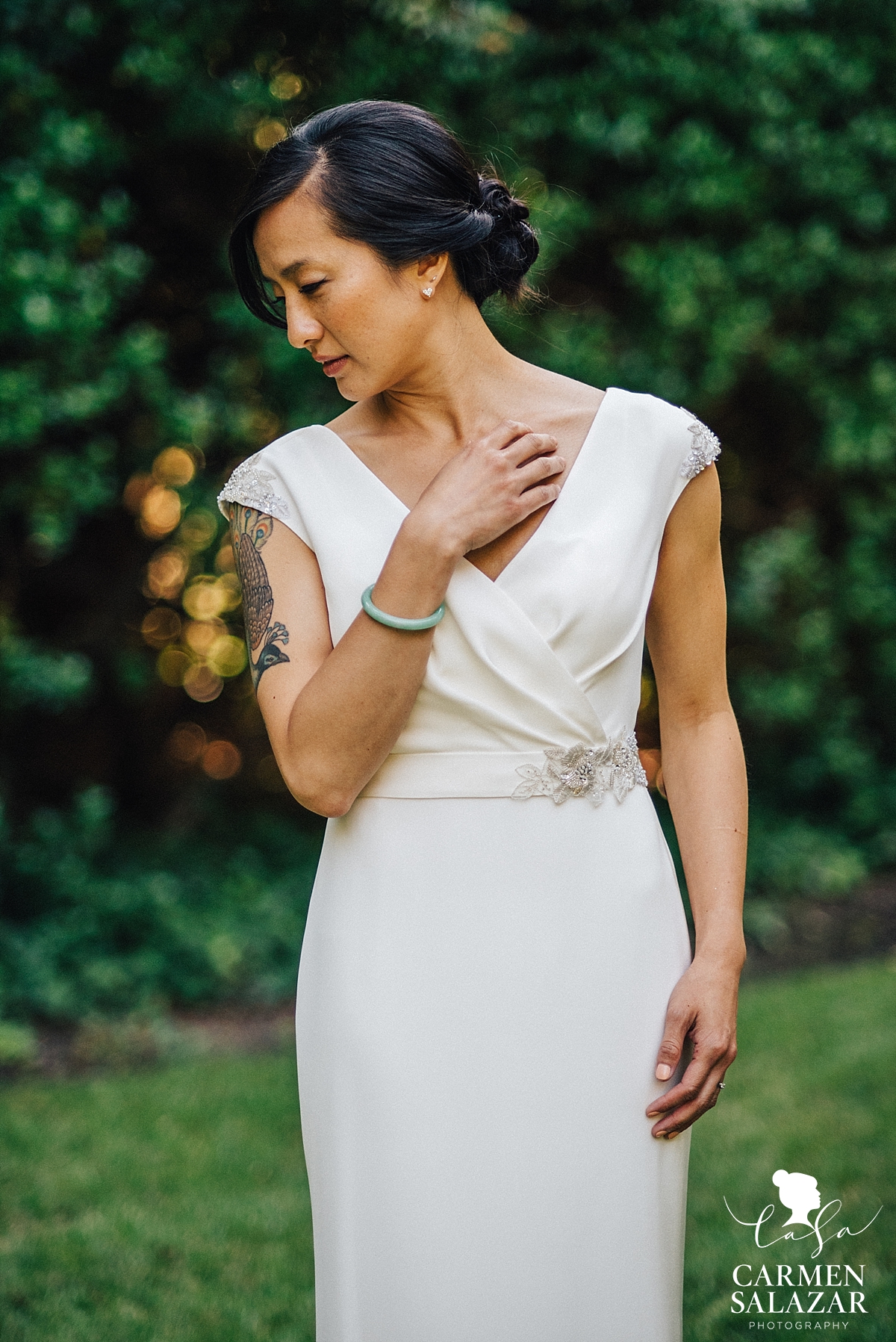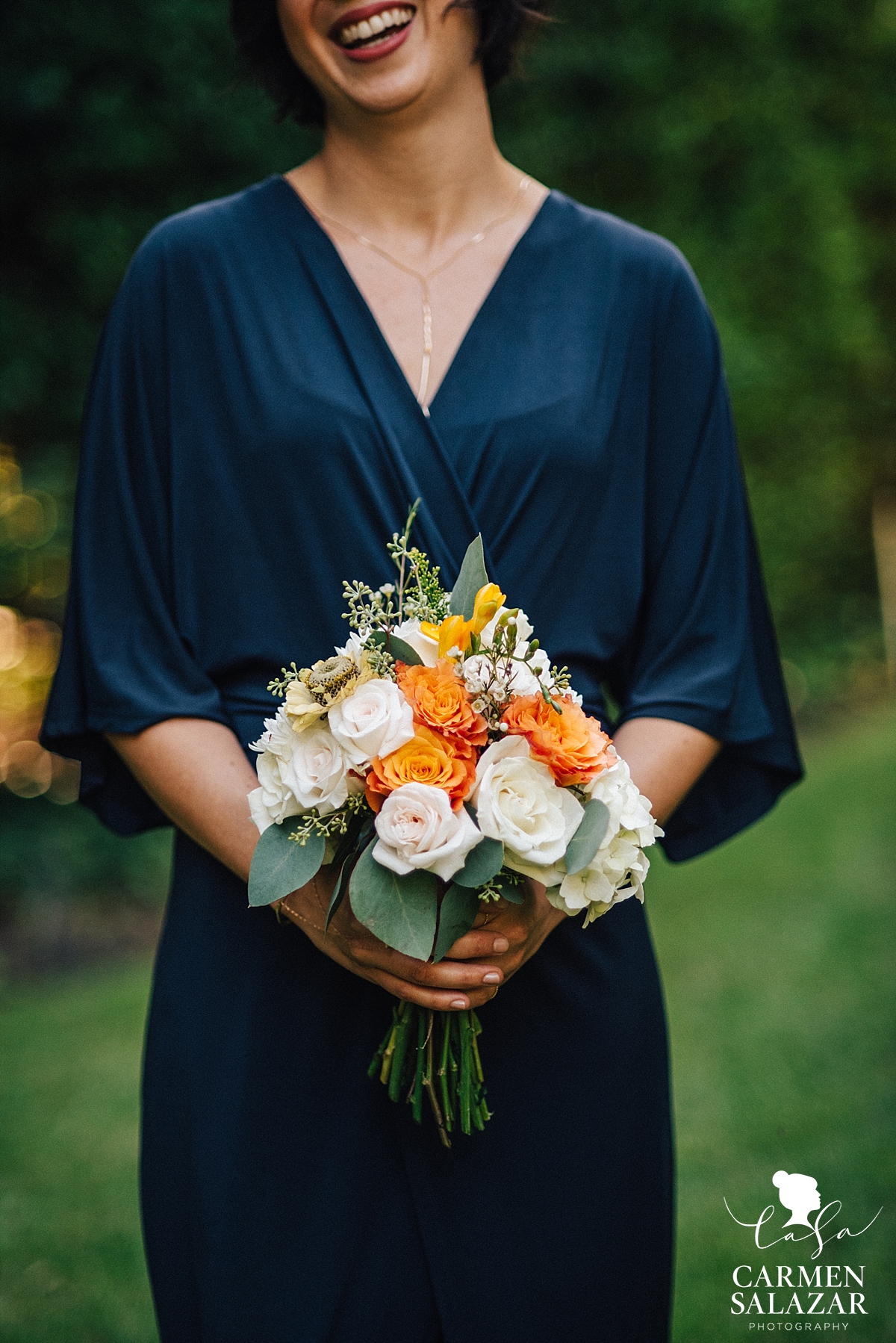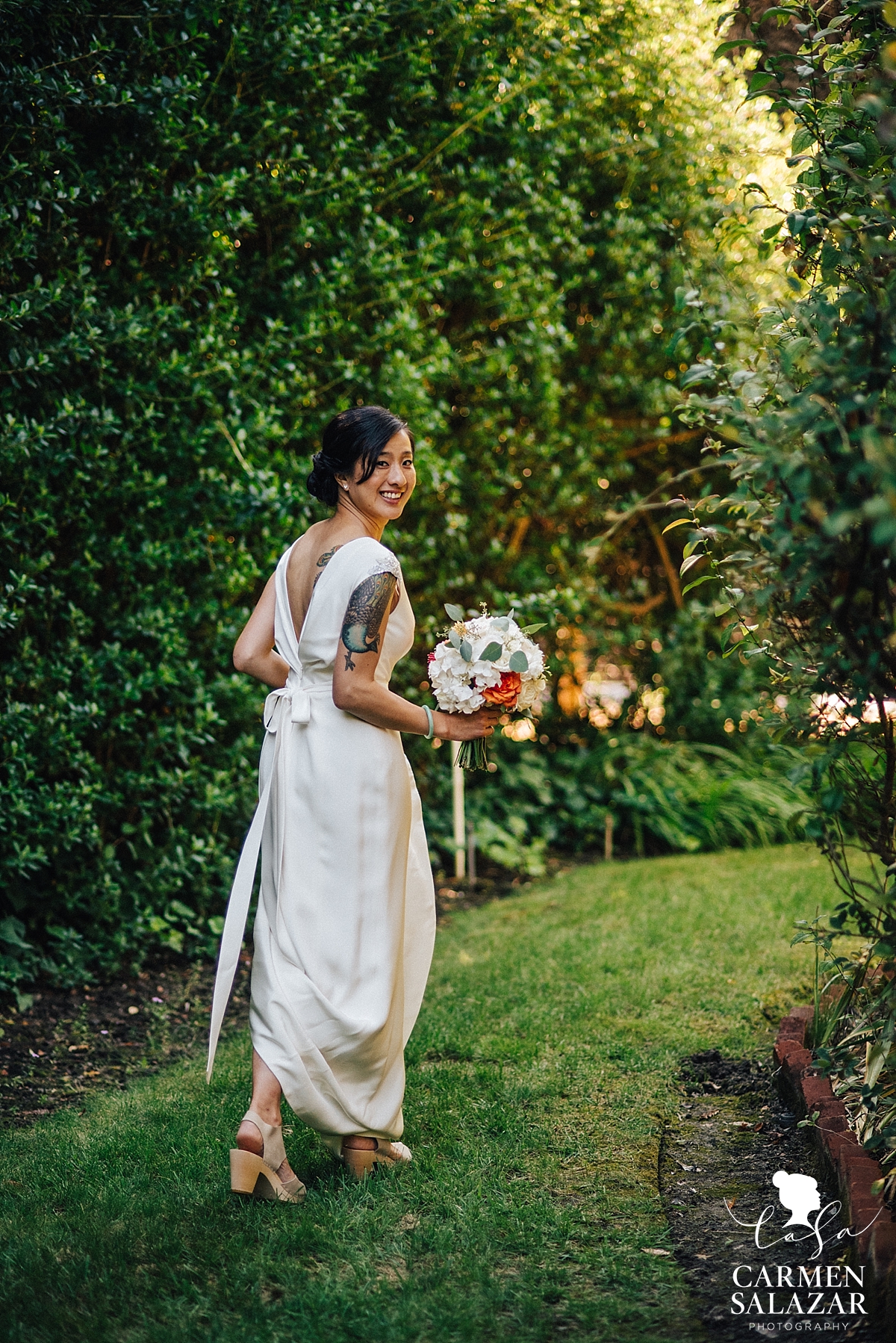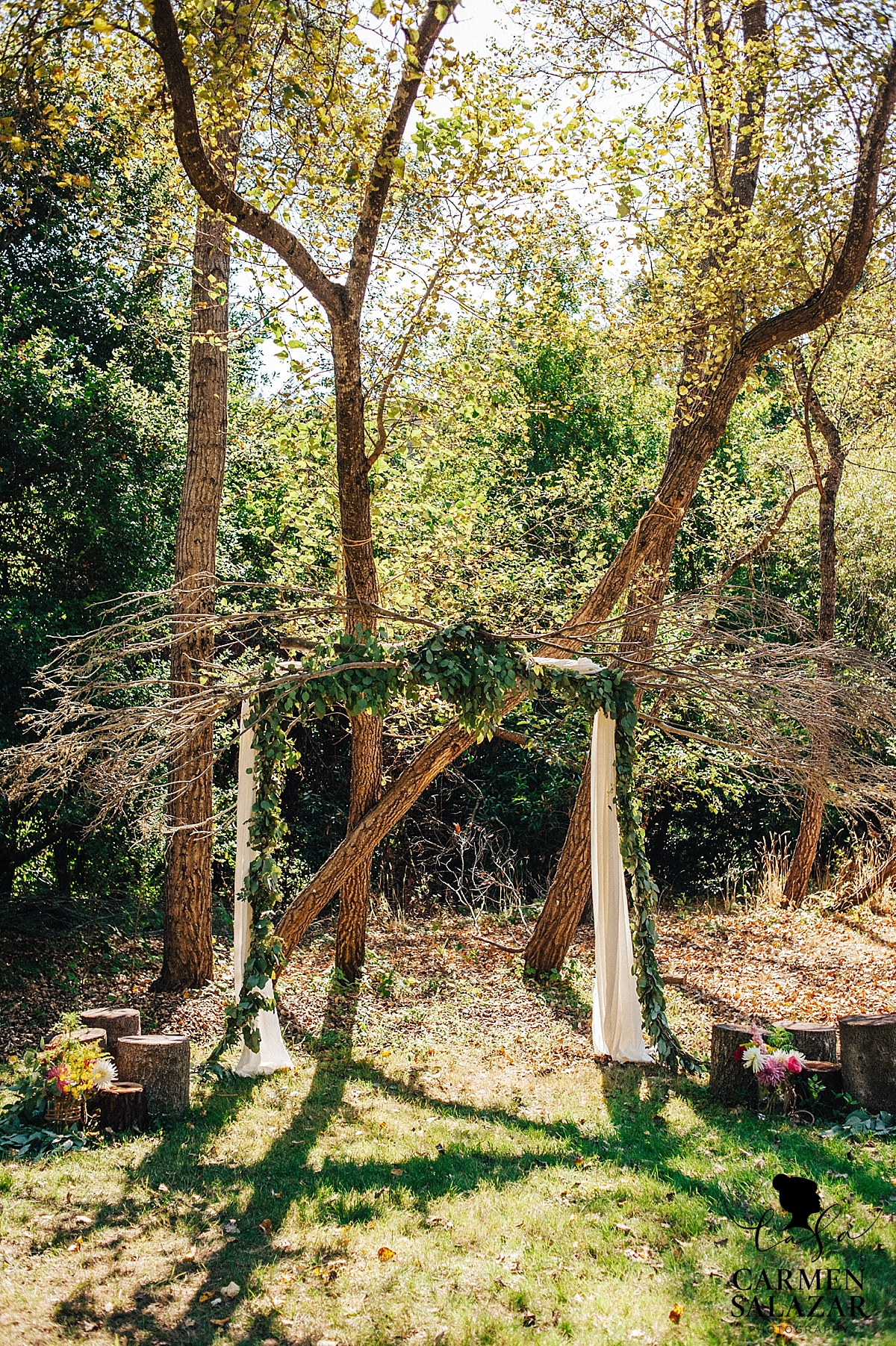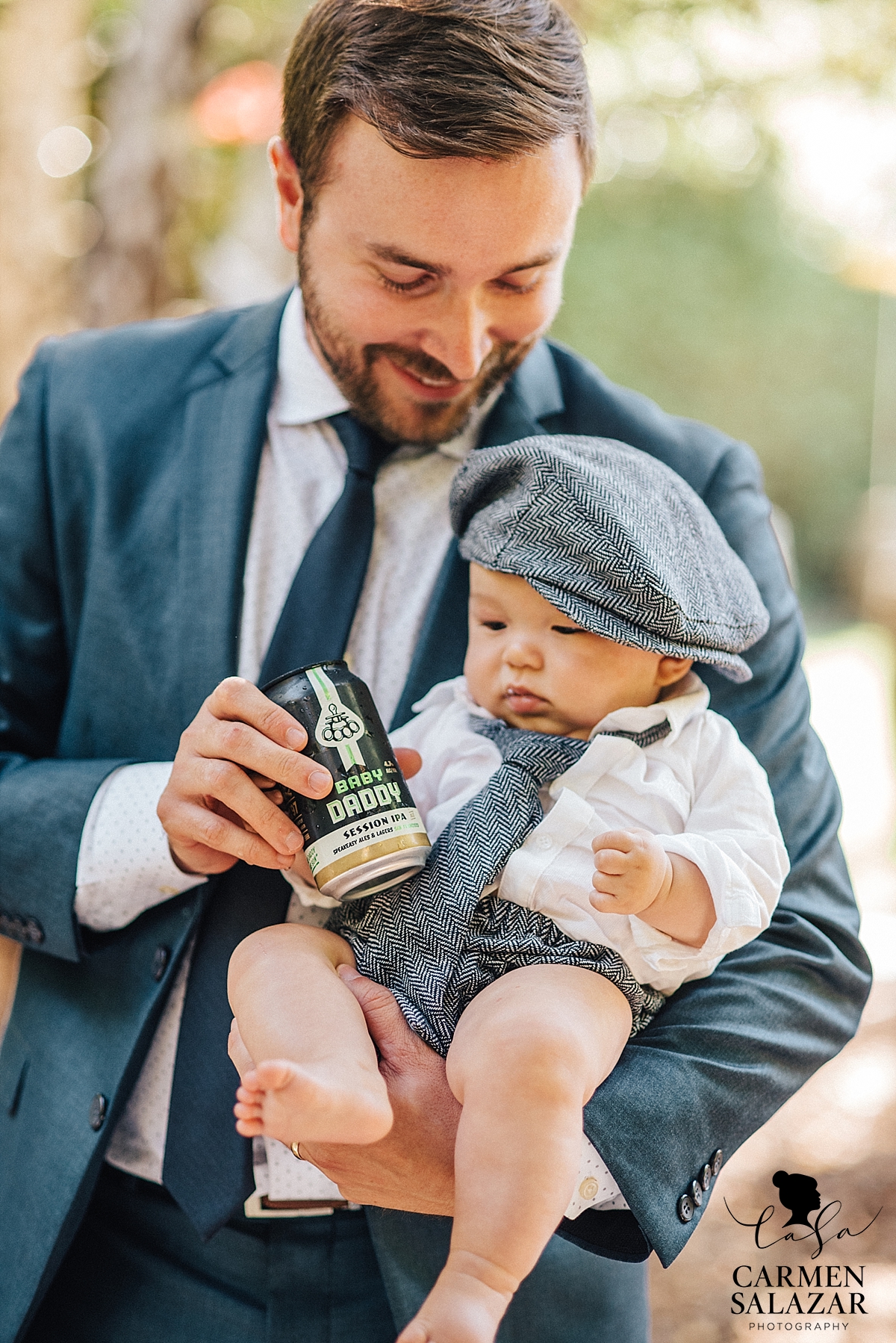 This little guy was the most dapper baby I've ever seen. Monica and Dennis' wedding was full of their friends' and families' sweet kids – and all of them were so fashionable!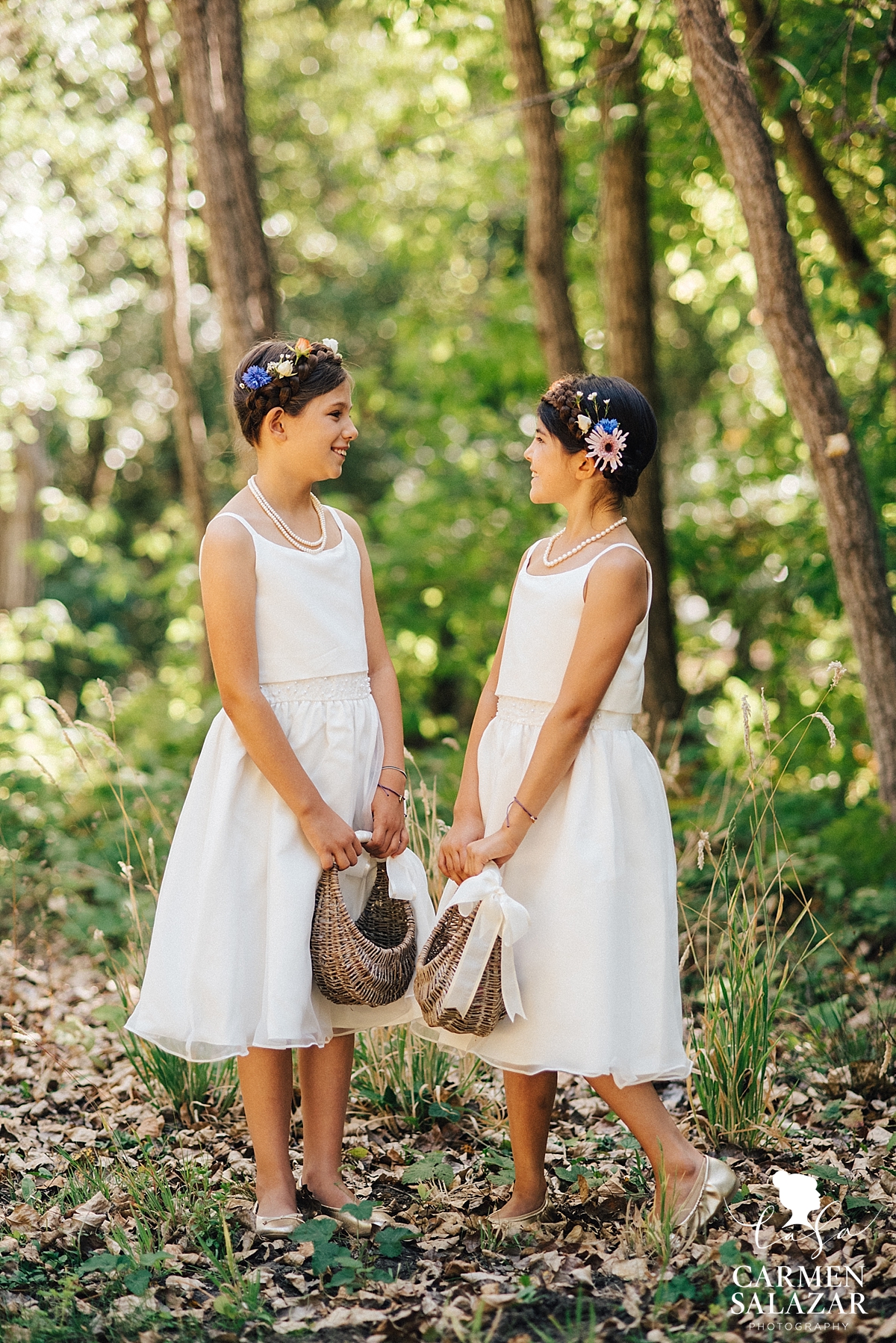 Our little fashionista flower girls brought a strong braid game!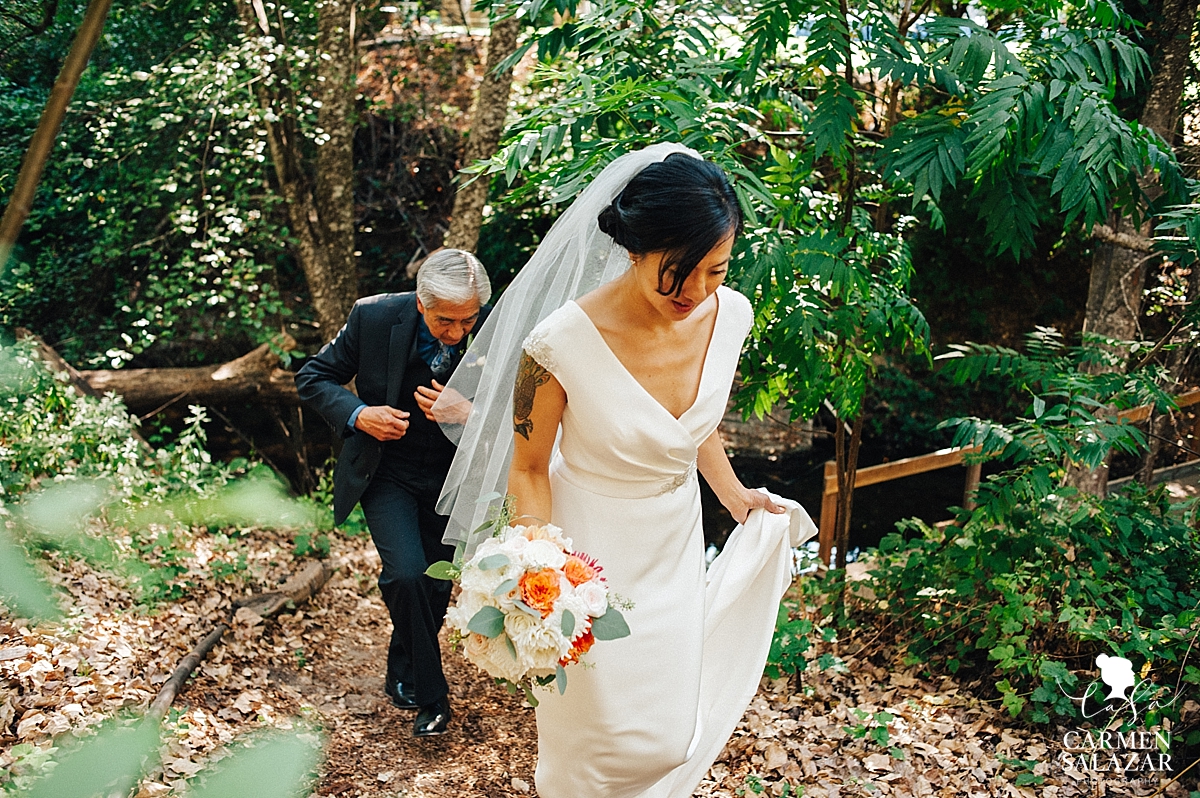 We literally climbed over the river and through the woods to the most gorgeous and magical forest ceremony.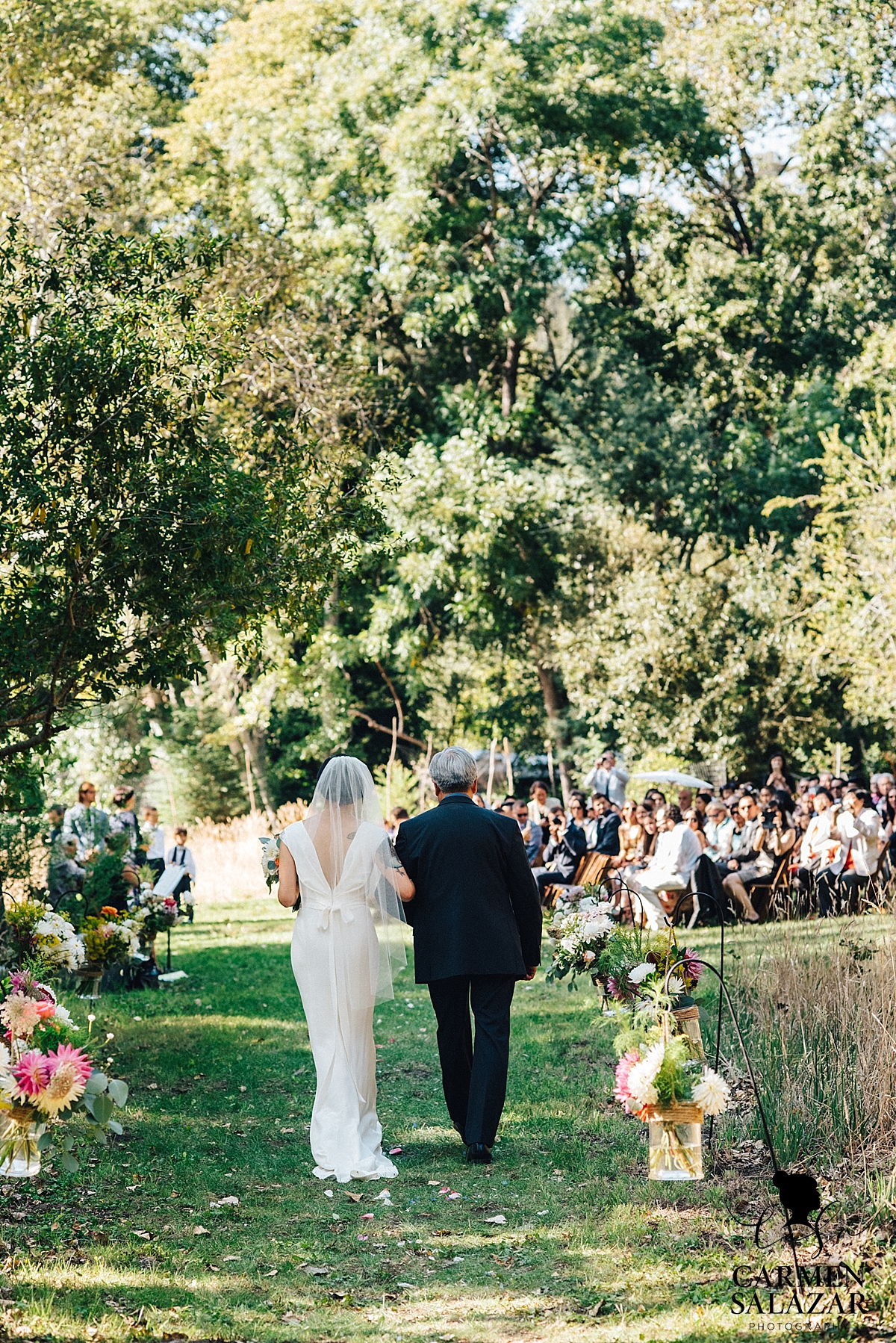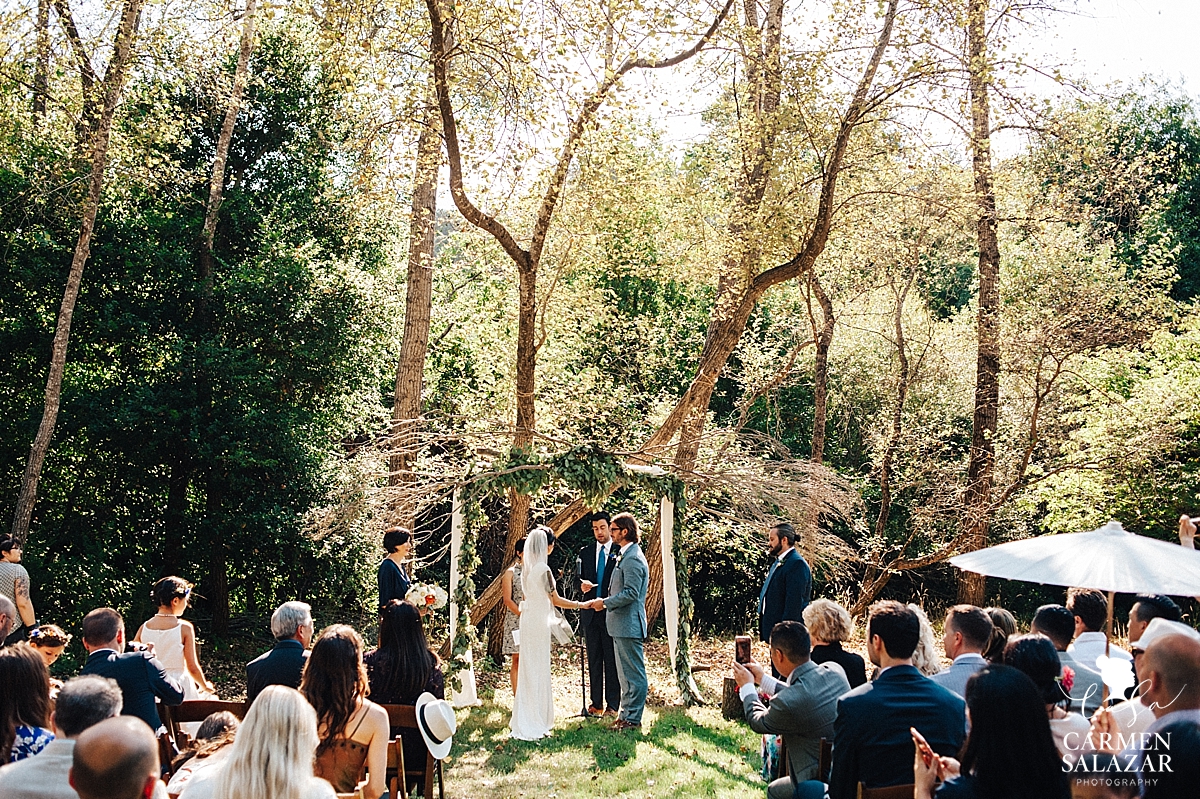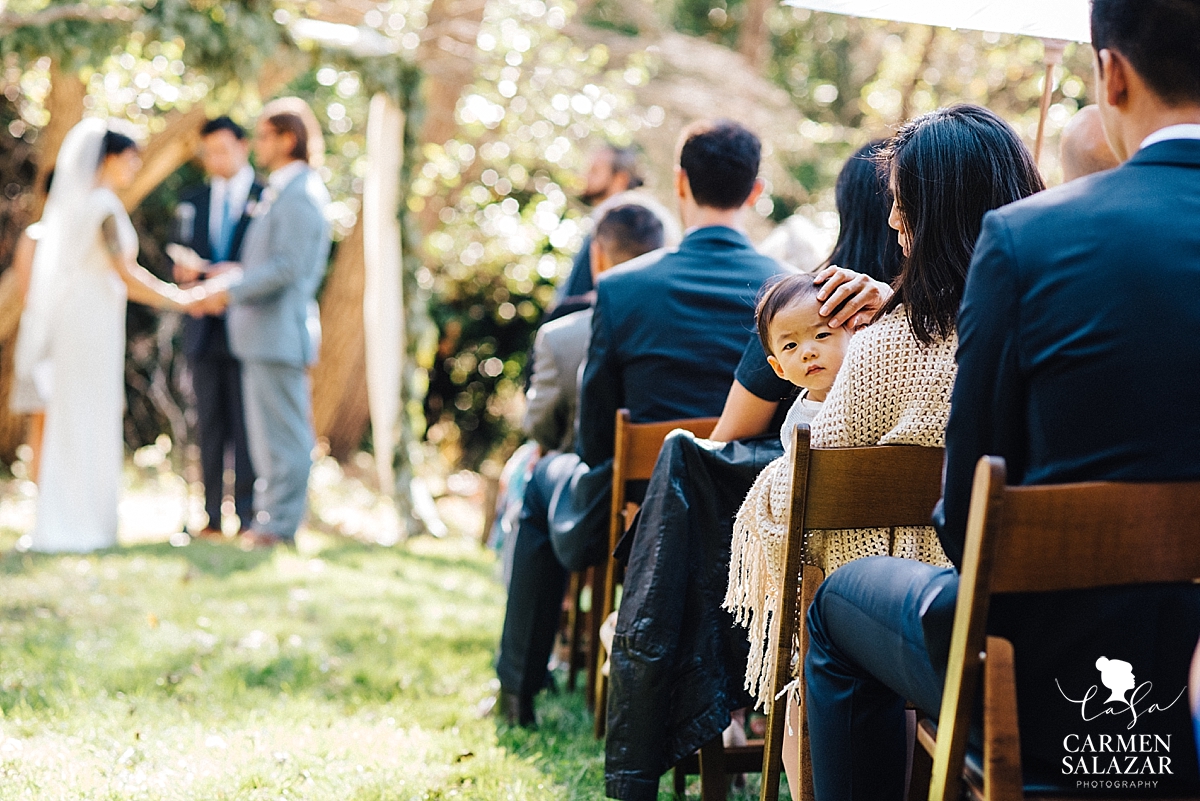 After beautiful teary-eyed vows from Dennis and Monica, their closest friends pronounced them husband and wife!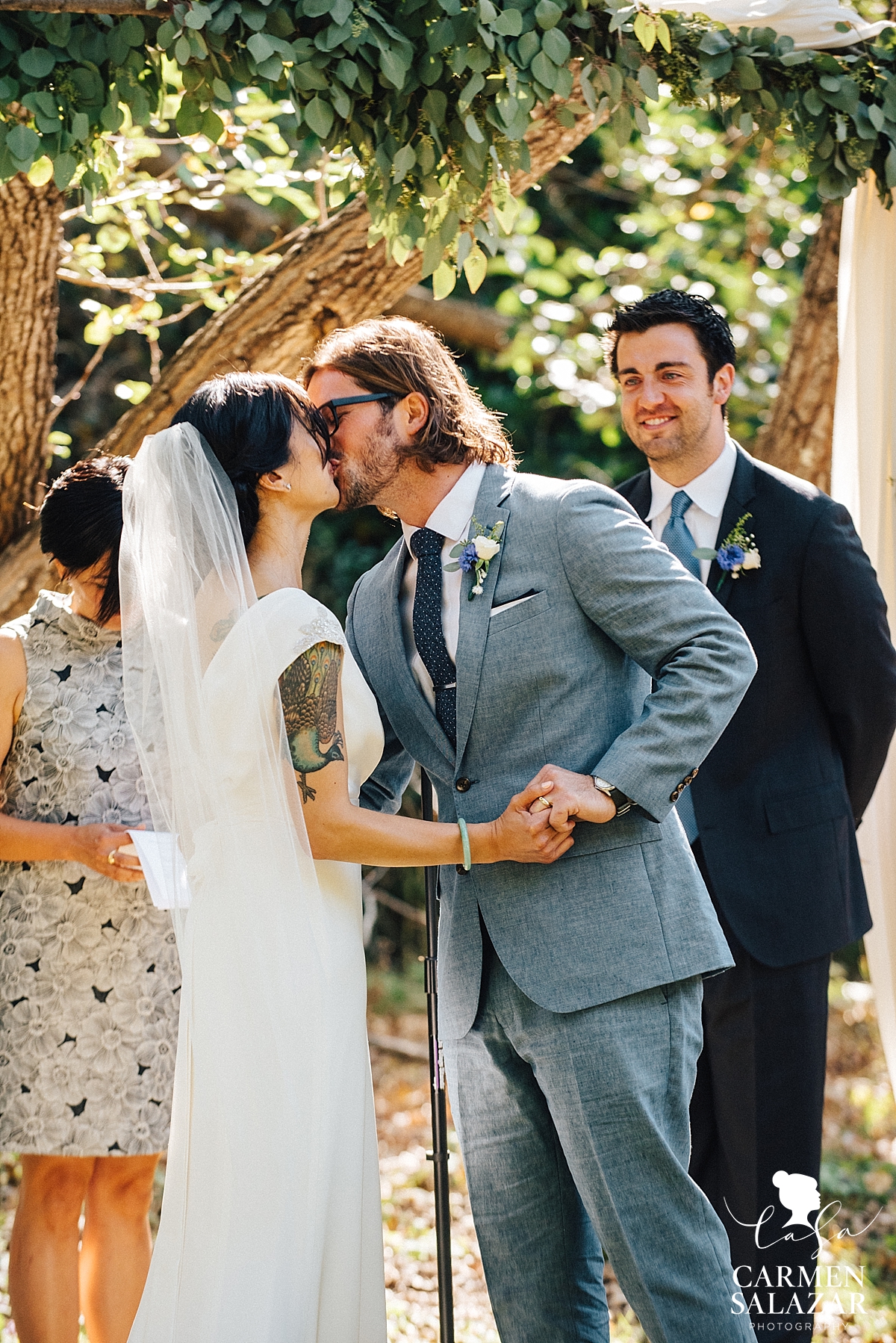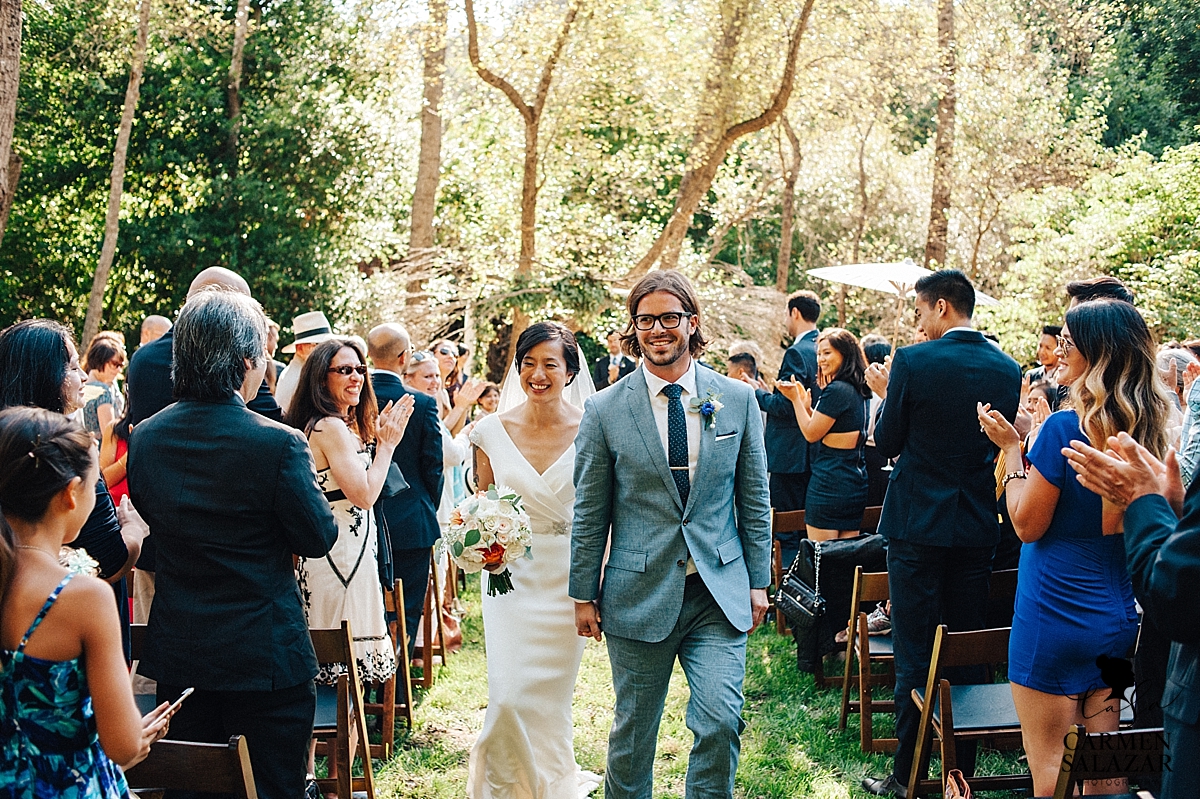 Keep an eye out for our couple's modern SF style reception, coming soon!
(Spoiler alert: they get to eat all of that yummy food that was cooking all afternoon, and show off a few sweet dance moves.)