After exchanging their very chic wedding rings, Monica and Dennis were ready to pop a bottle of Dennis' curated wine and join the festivities.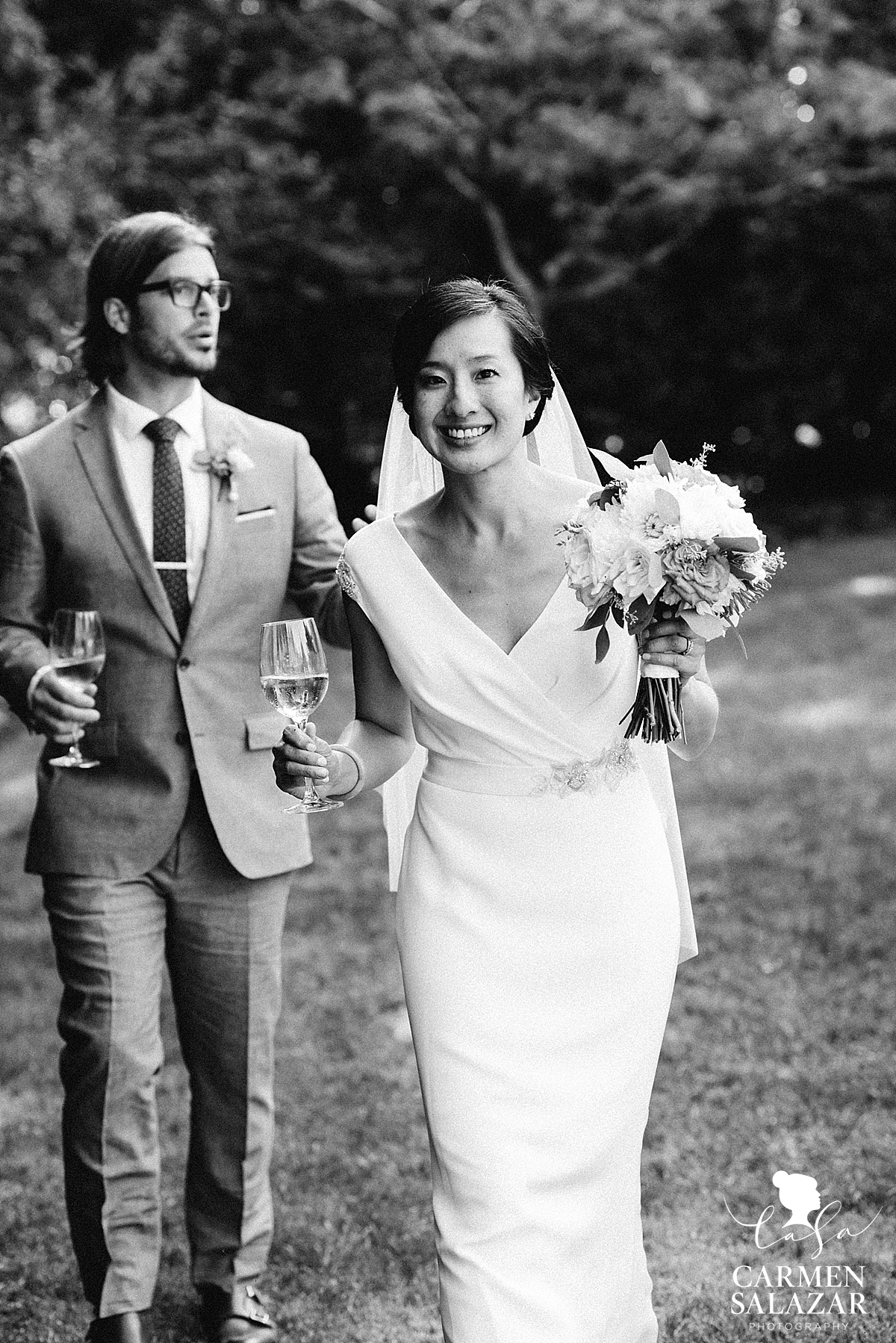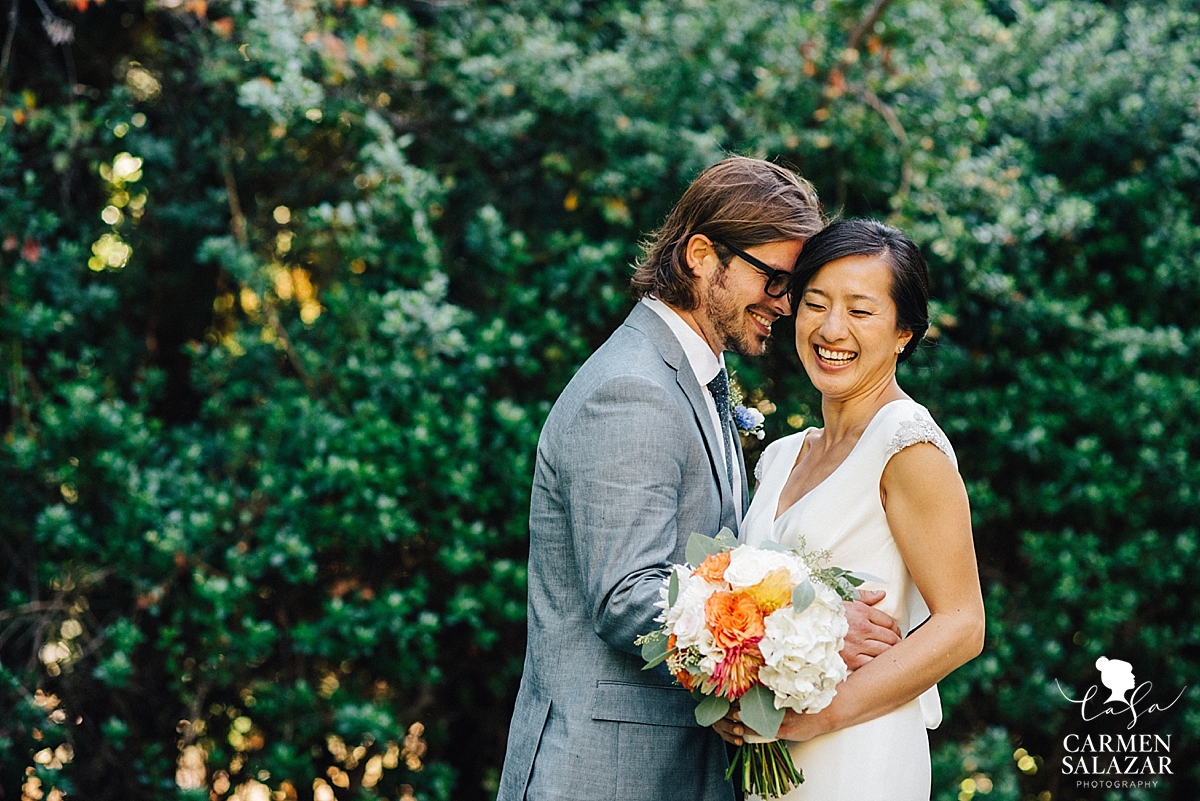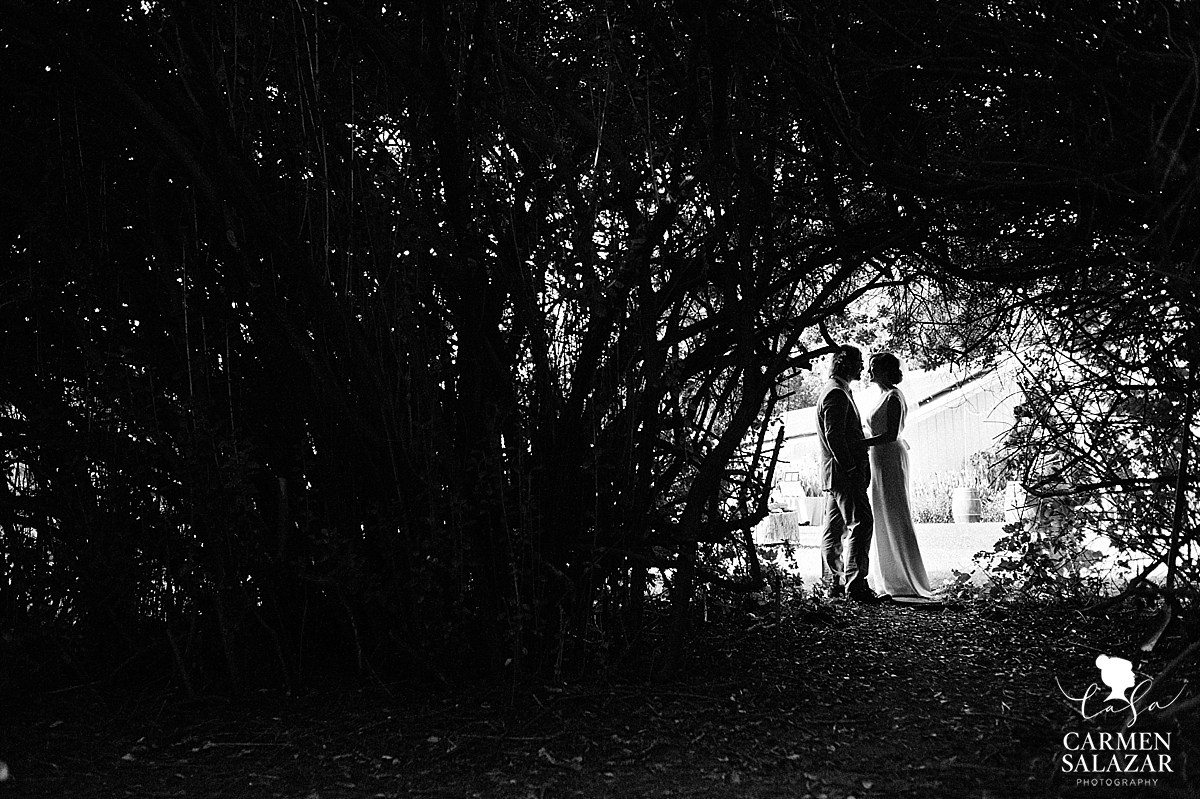 The structured thicket of the lovely property gave our bride and groom some very Princess Bride vibes.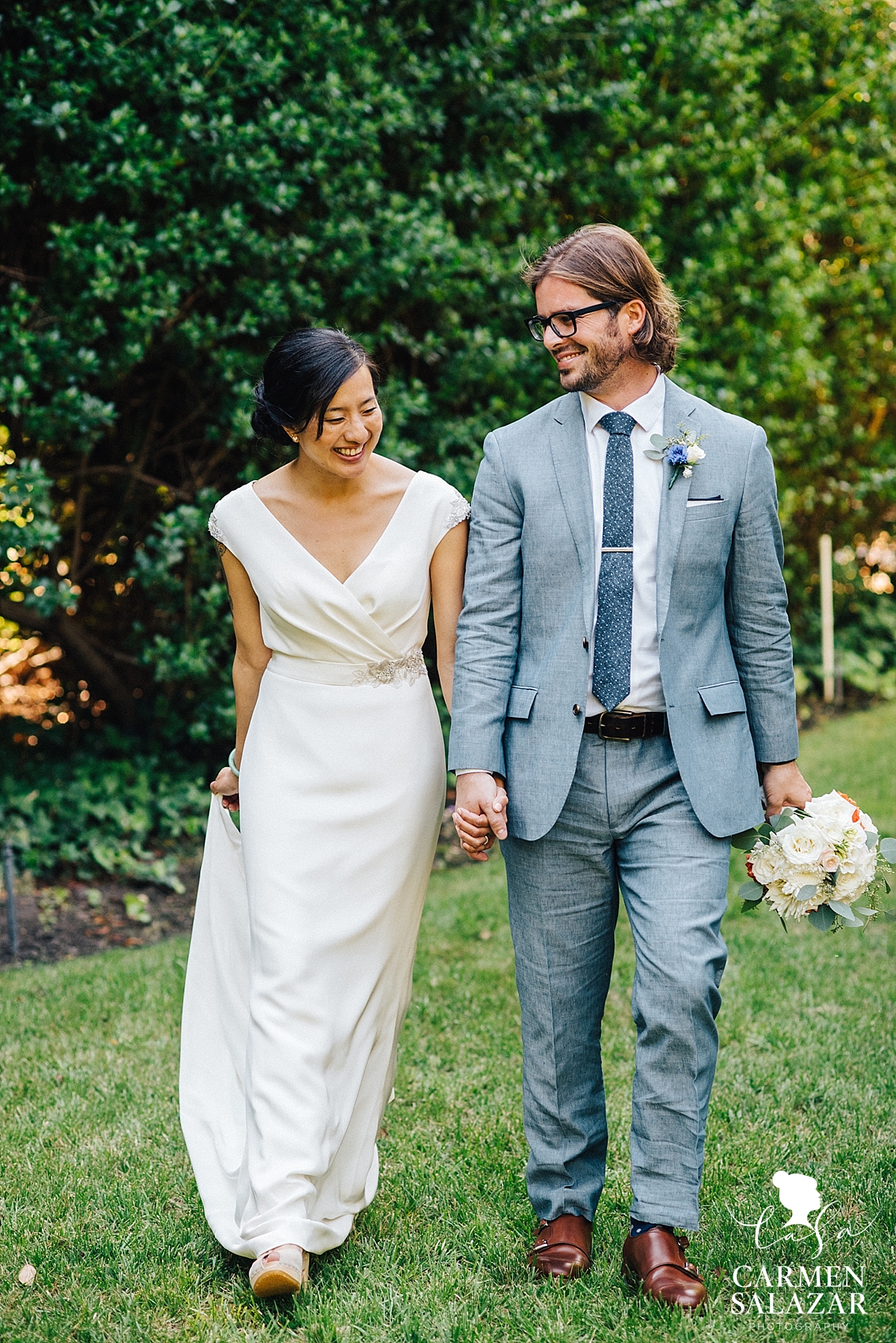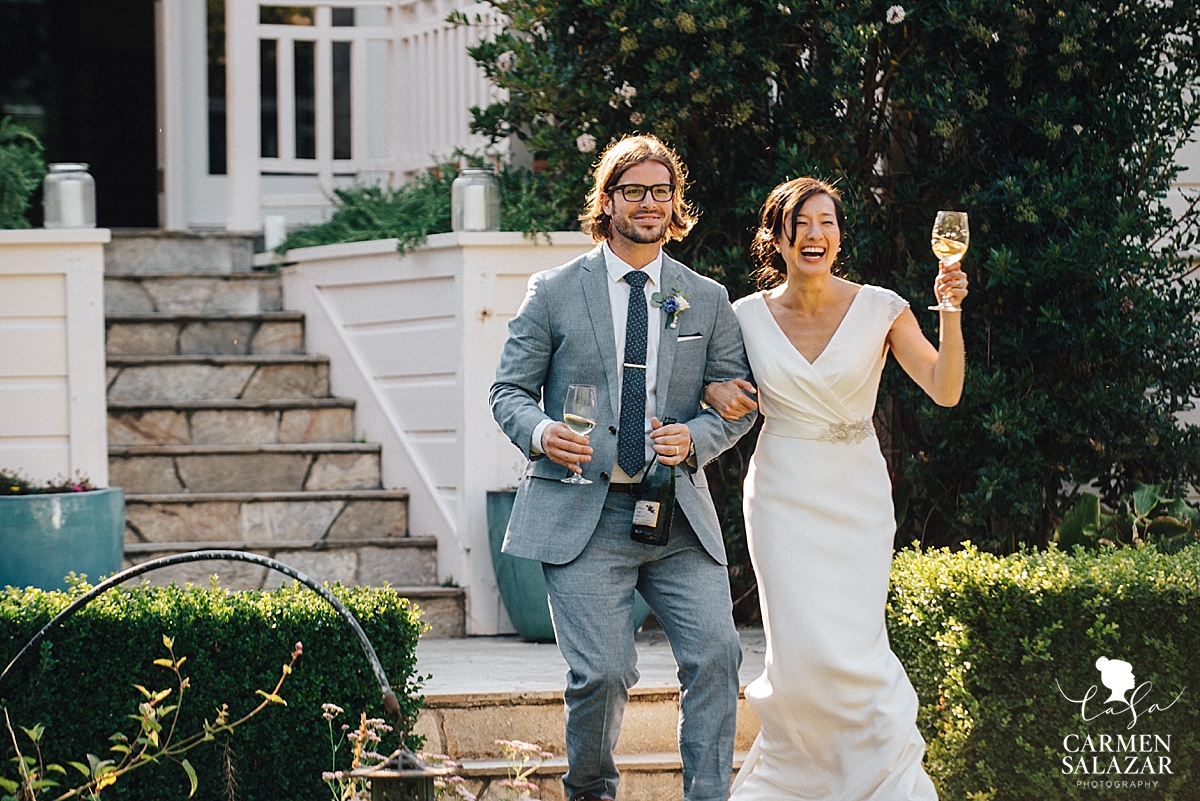 Monica and Dennis were ready to eat some good food and hug some good friends at their stylish reception!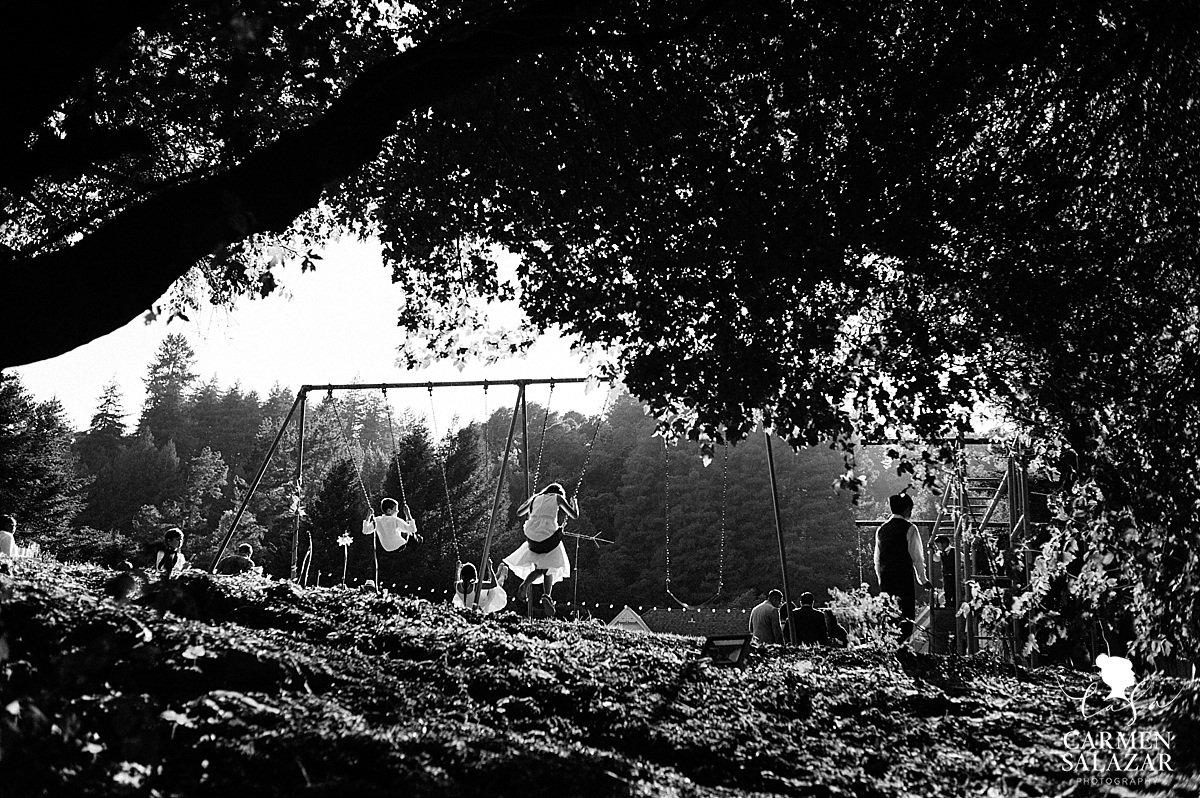 With dozens of cute kids running around, this old school playground was a happy bonus to the already beautiful location.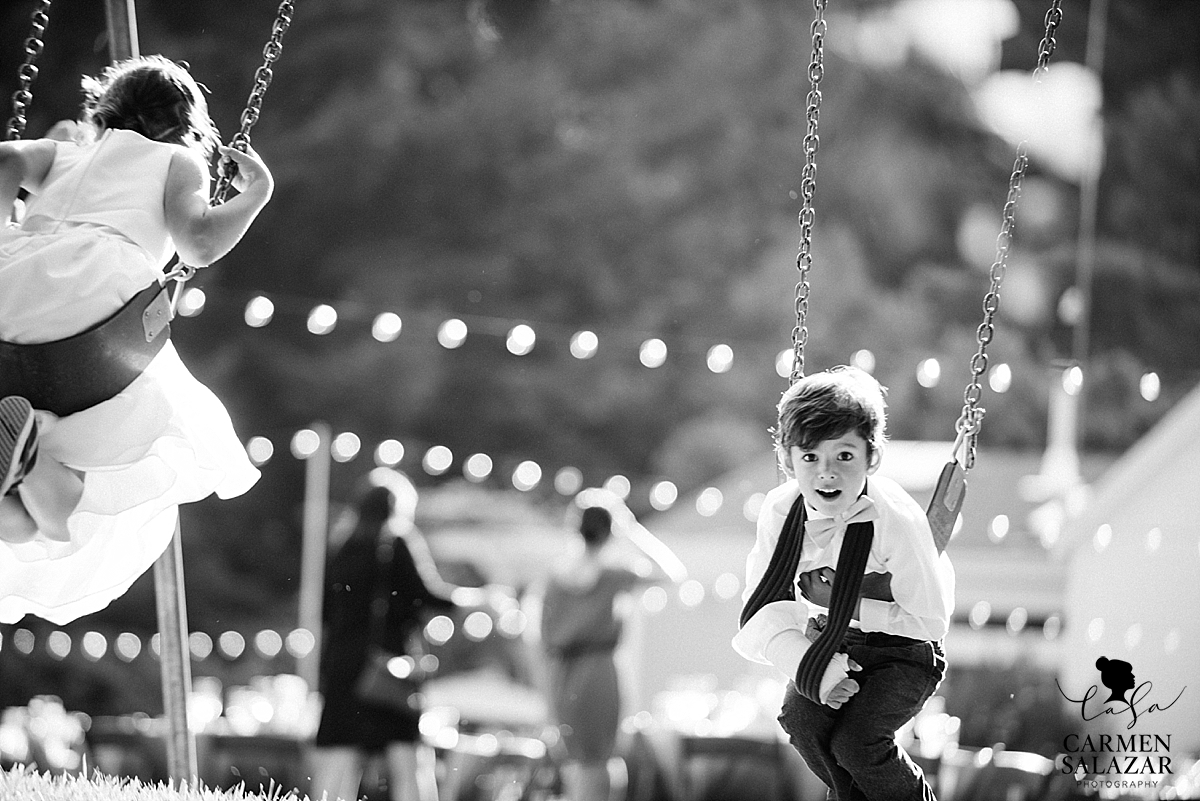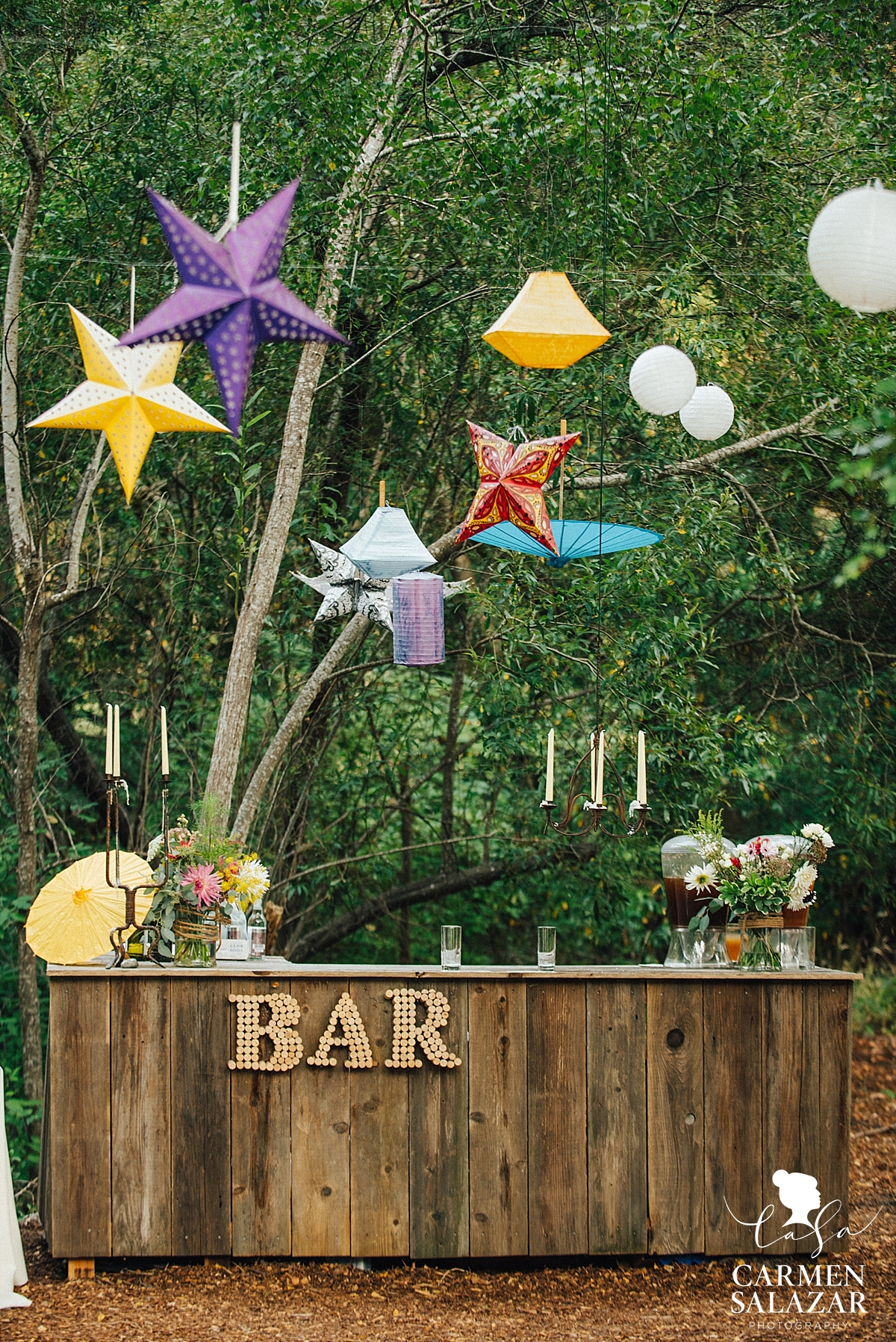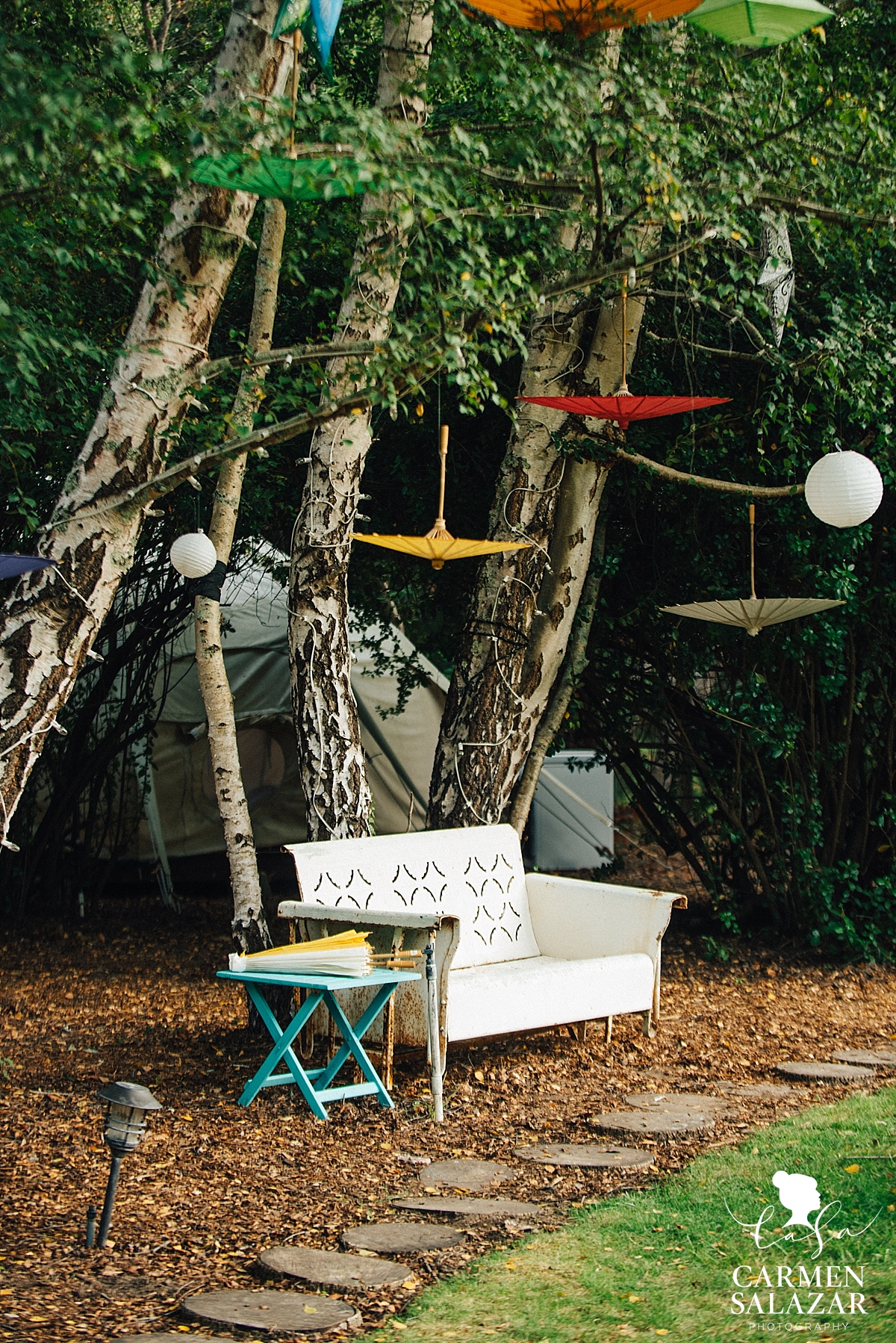 All of Monica and Dennis' simple and refined accents gave their reception a welcome and lounge type feel. I wanted to steal this canvas tent idea for my backyard – I can just hear the laughter, music and a million memories that must be shared here.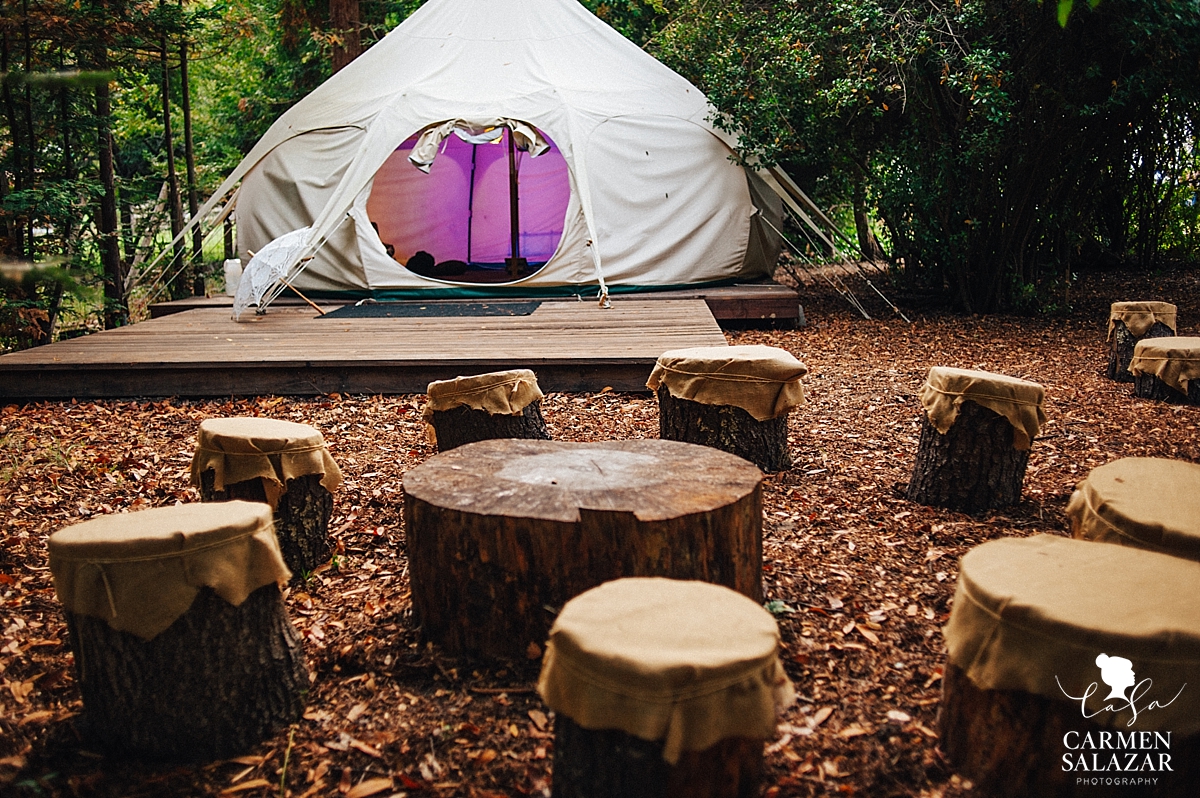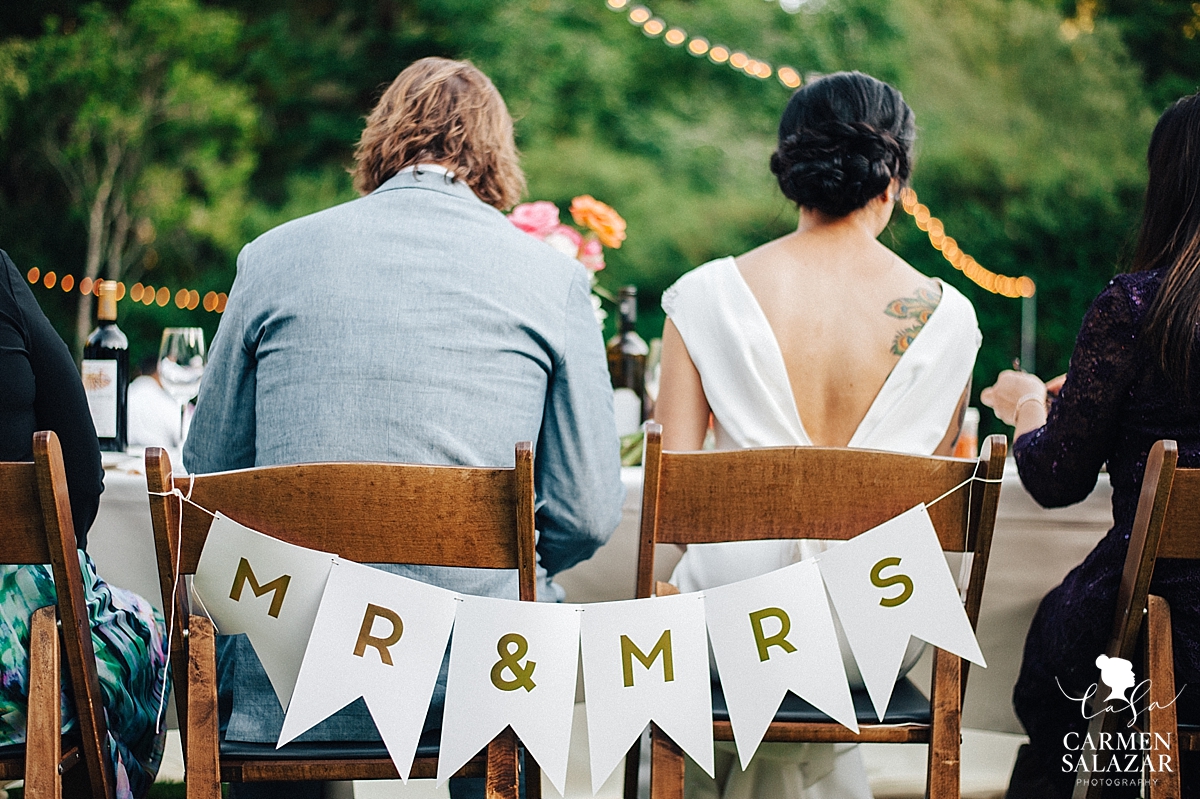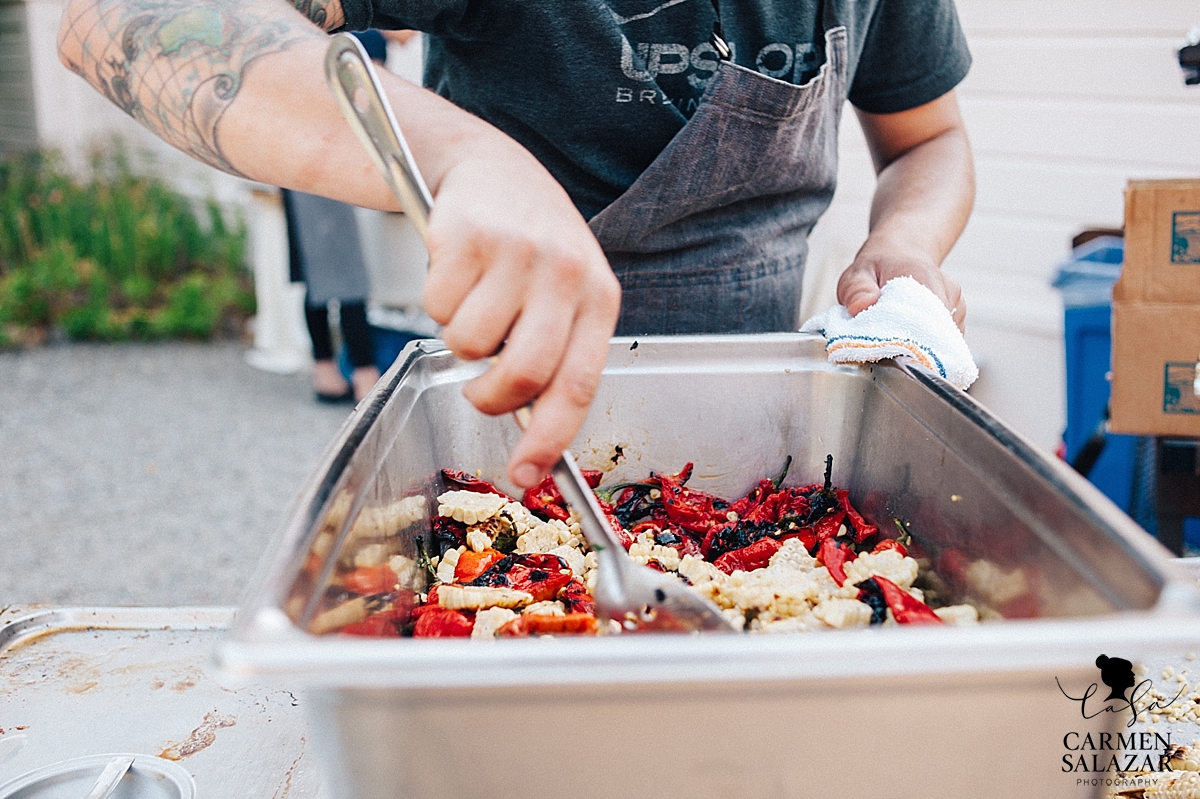 As you may recall from the previous post – Monica and Dennis were not messing around with their wedding cuisine. Their dinner by Nopa was so amazing, that I recently visited the restaurant for my birthday. It was even more fabulous the second time!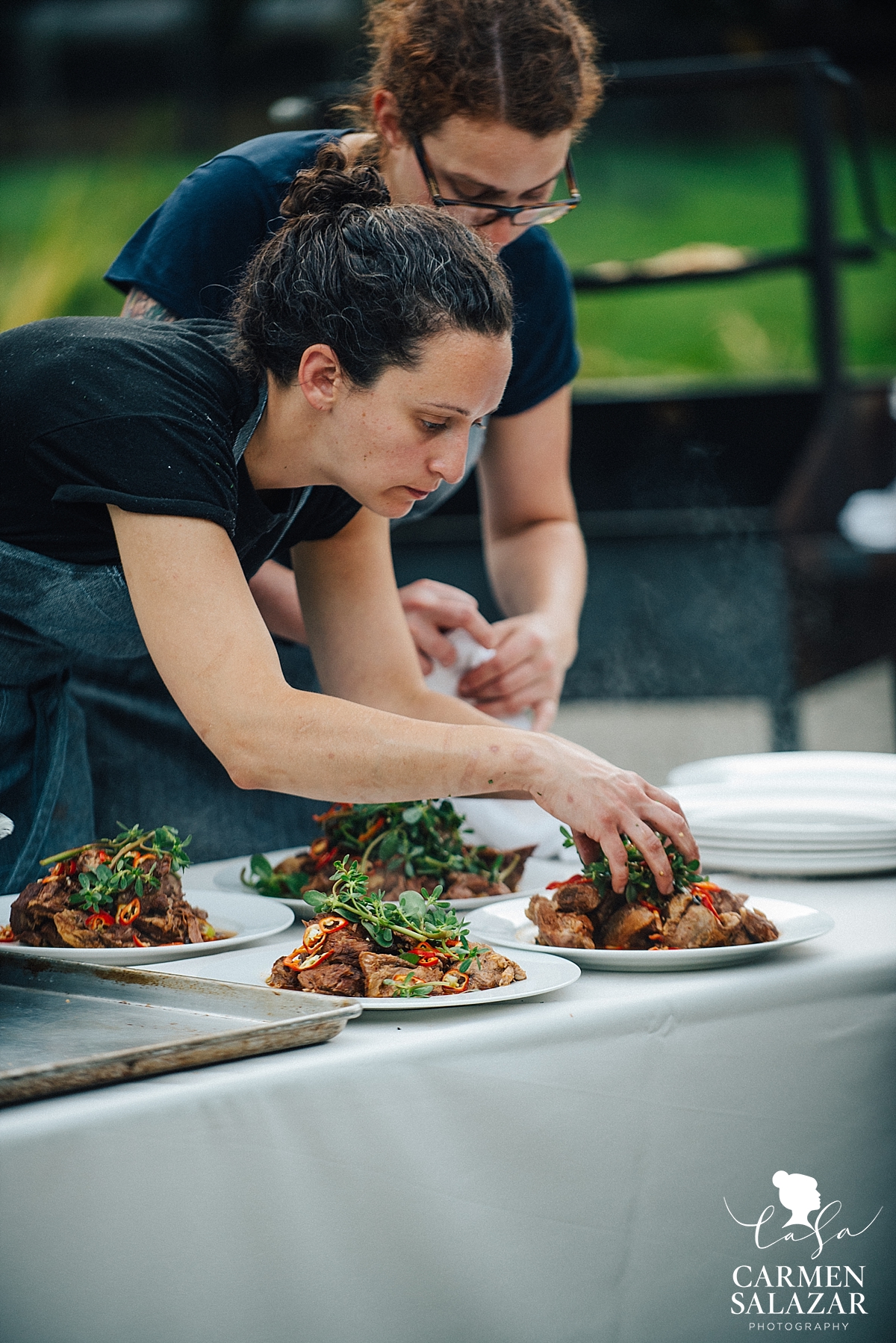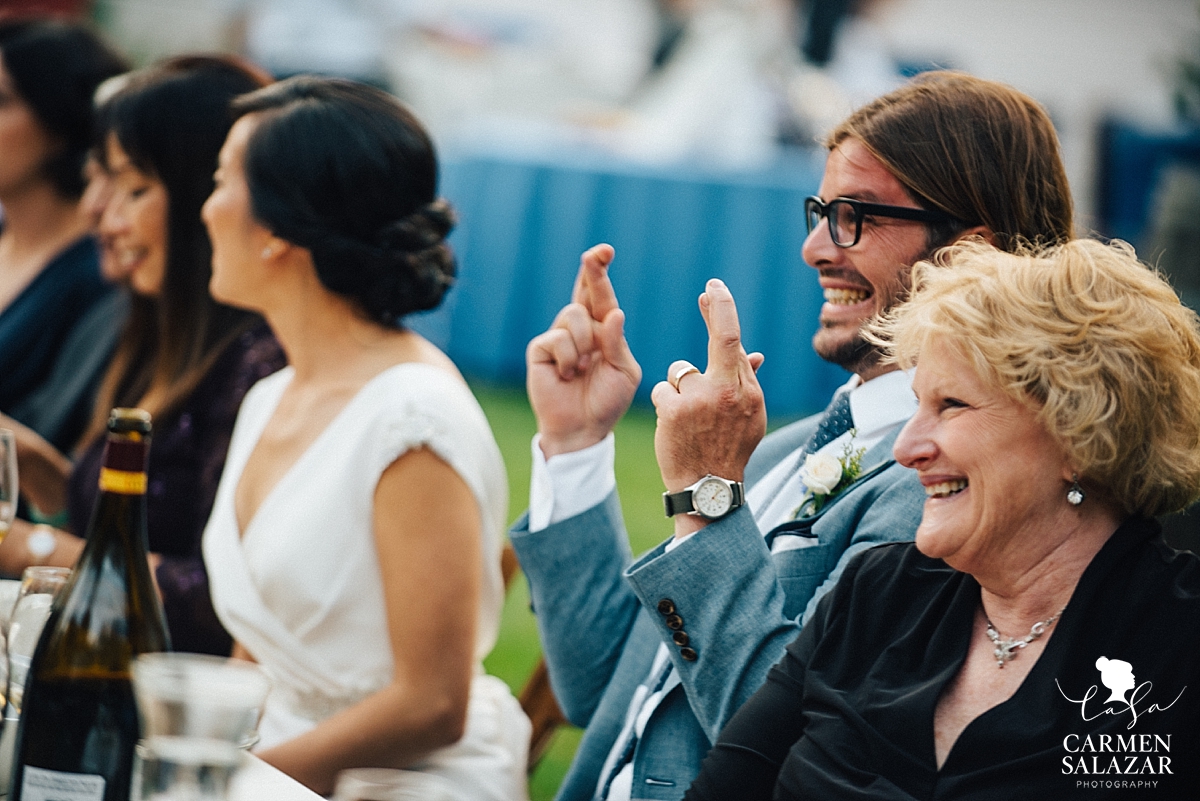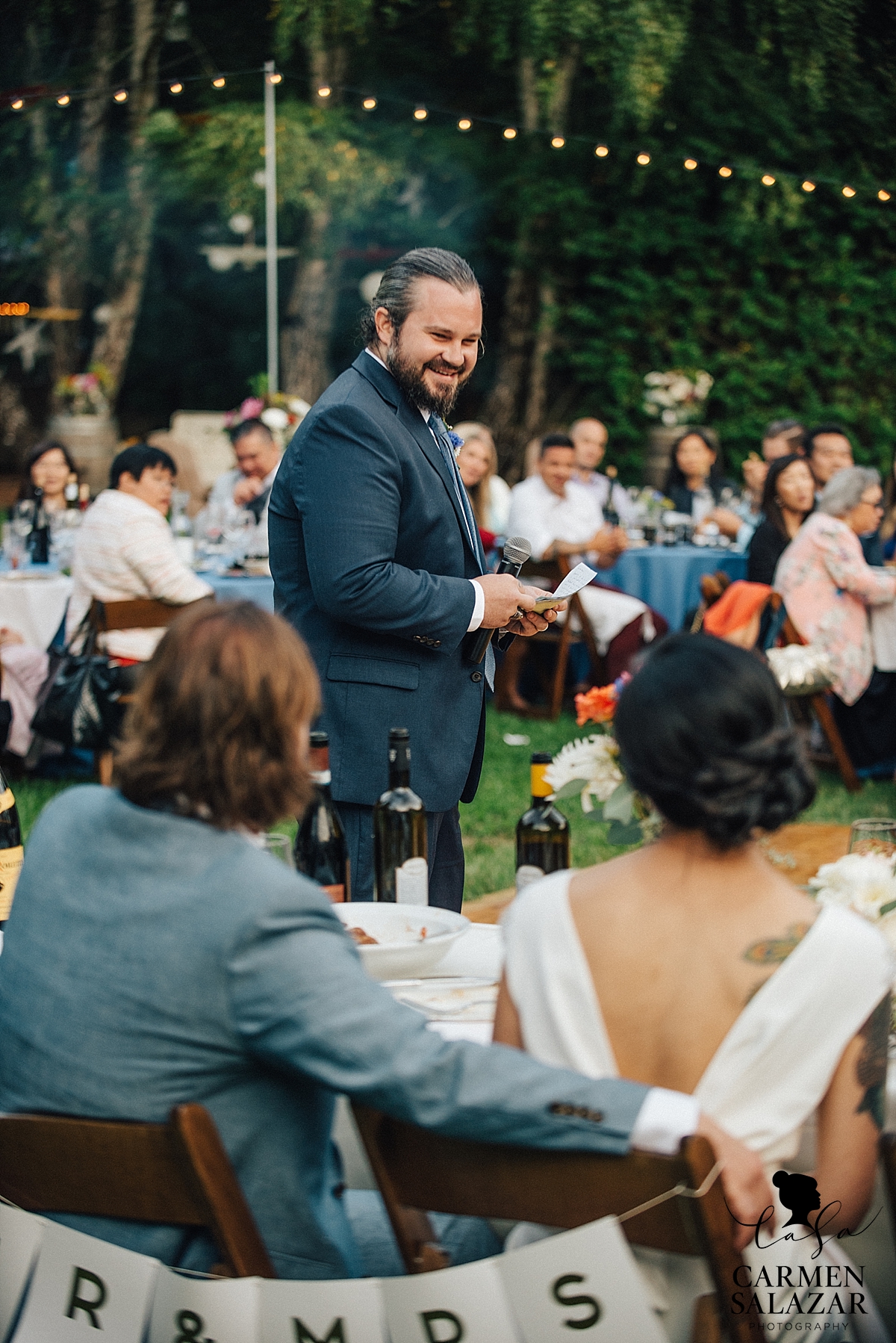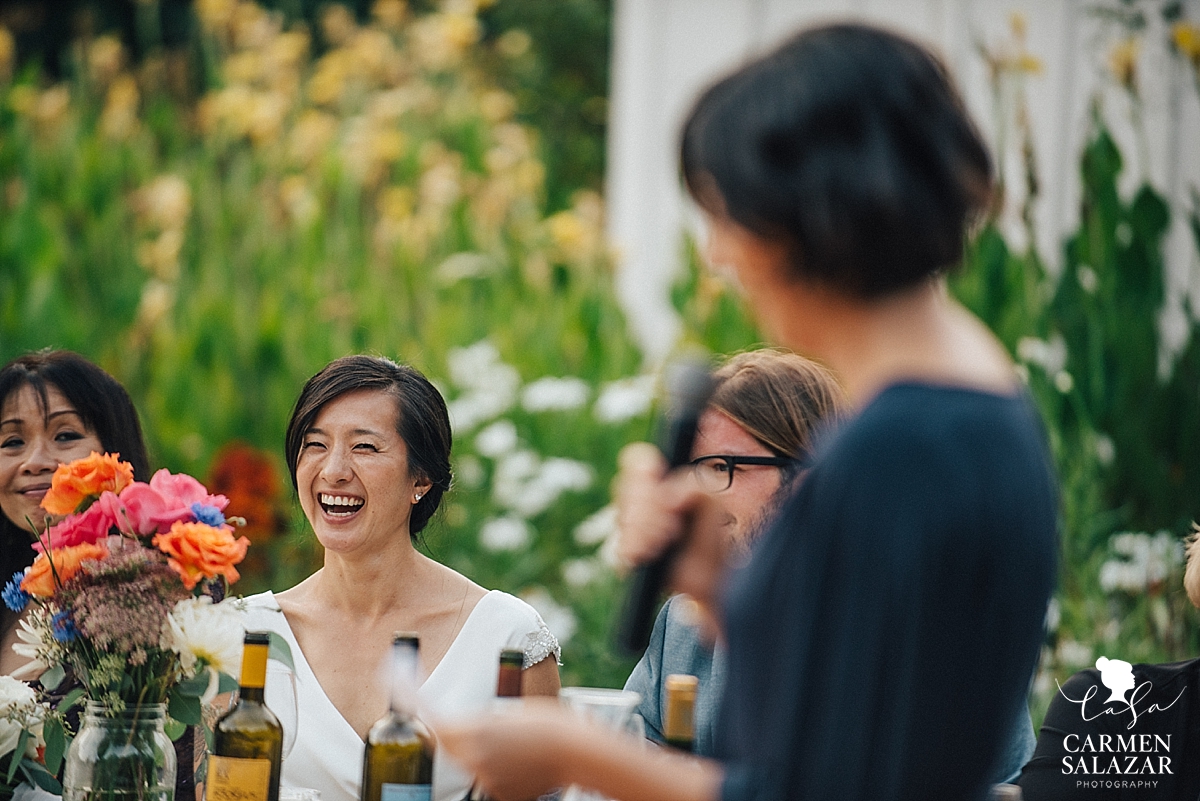 The wonderful thing about having an intimate bridal party — you have the people that literally know you best there to both congratulate and embarrass you in their speeches.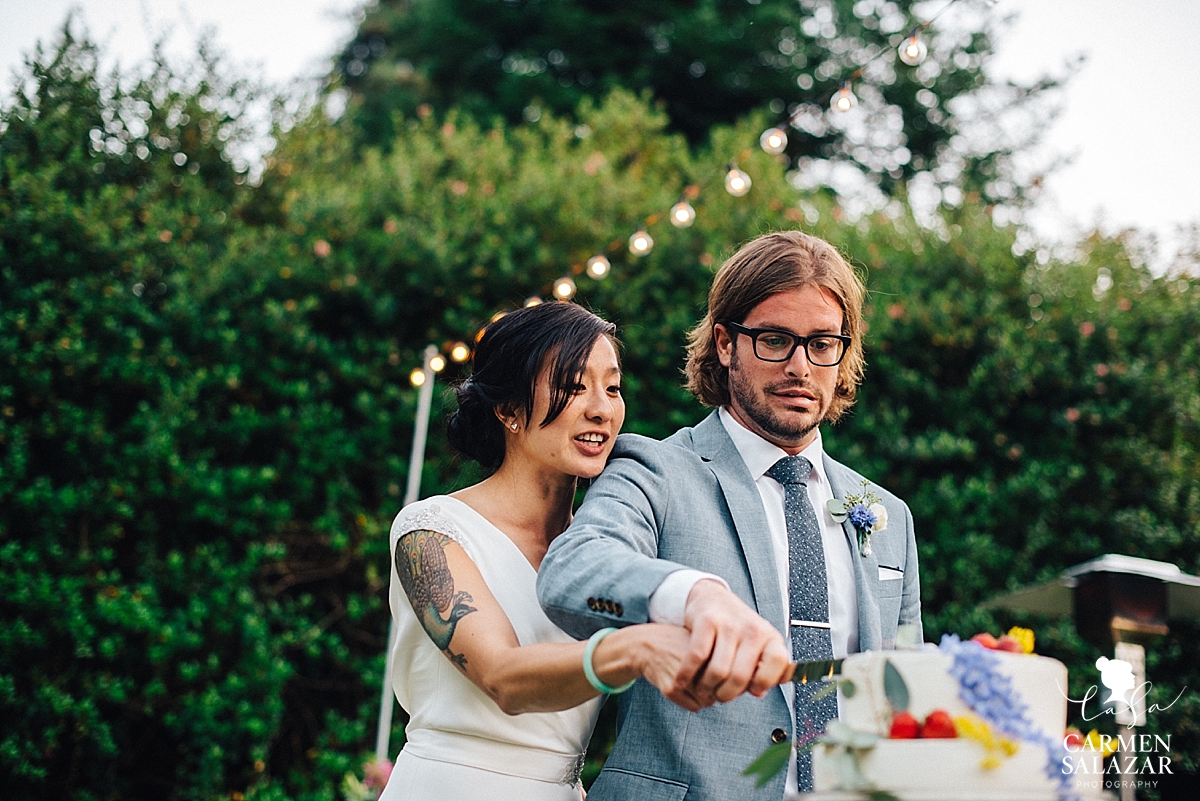 Dennis was genuinely scared of knocking over the elegant floral cake his kitchen had made for them. Luckily he didn't (and the cake was just as fabulous as their dinner)!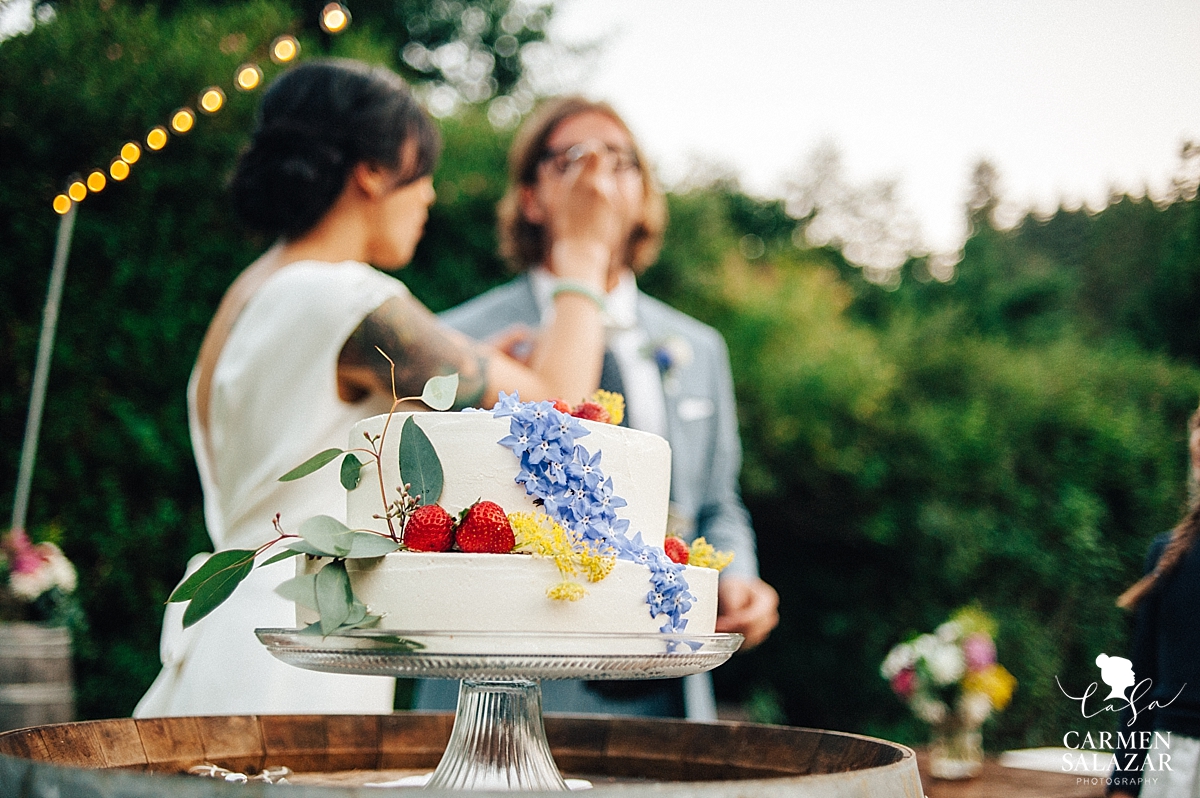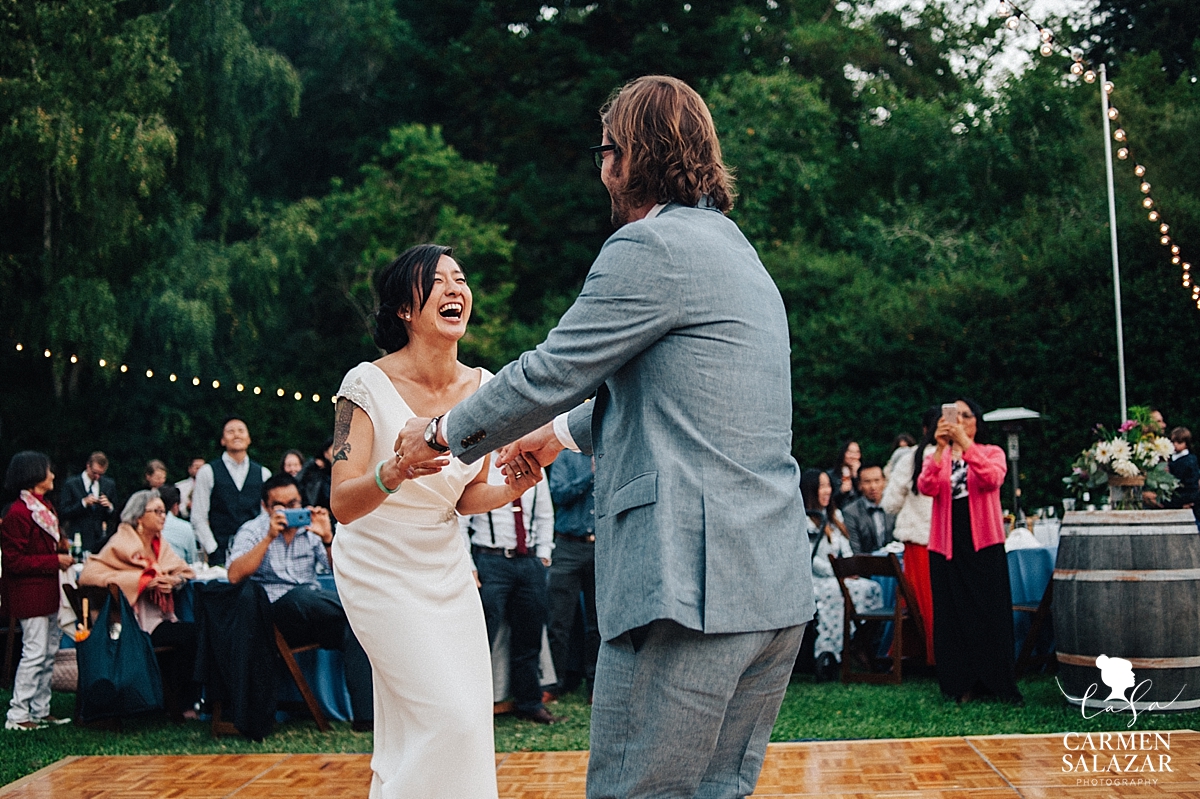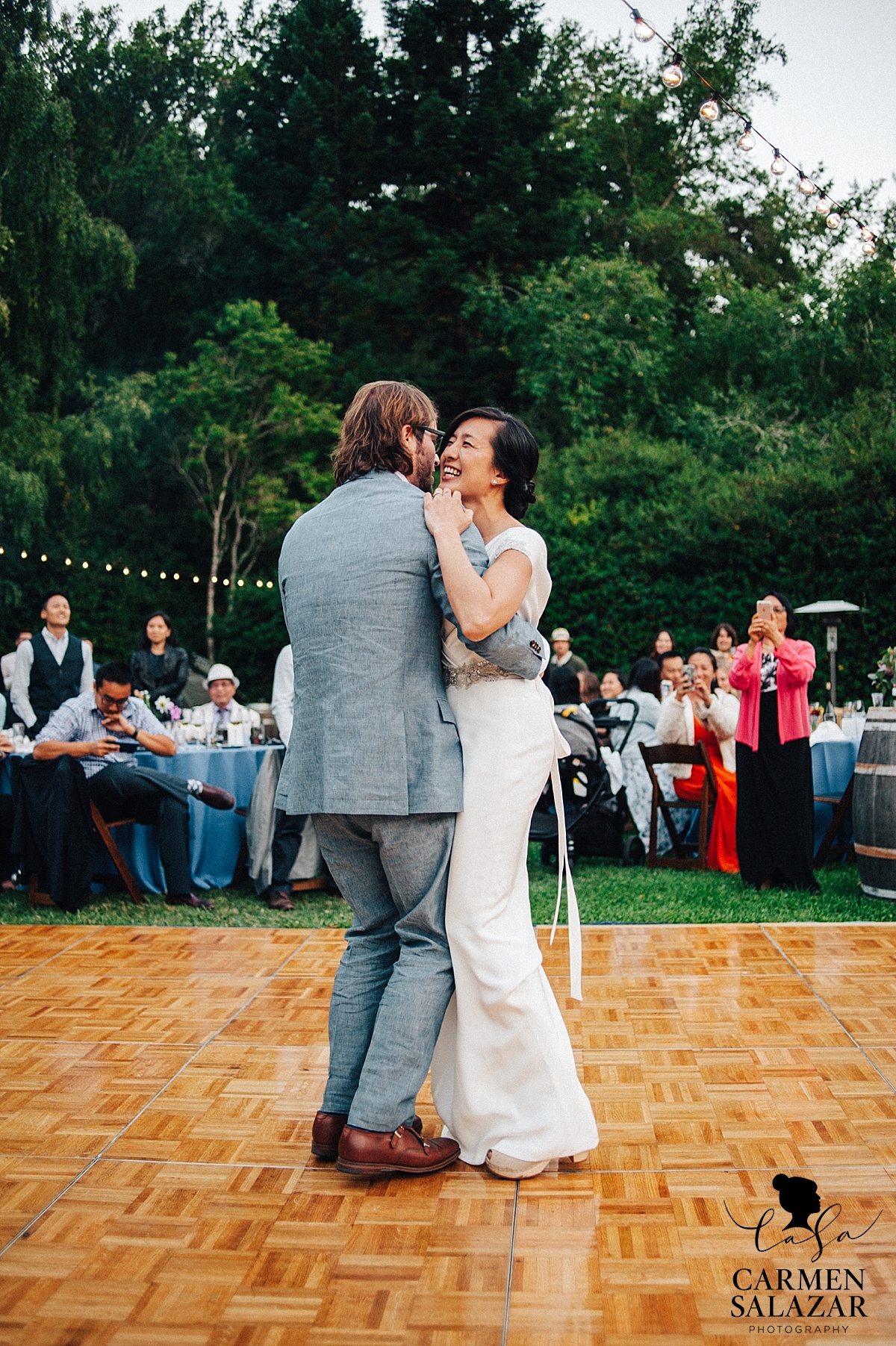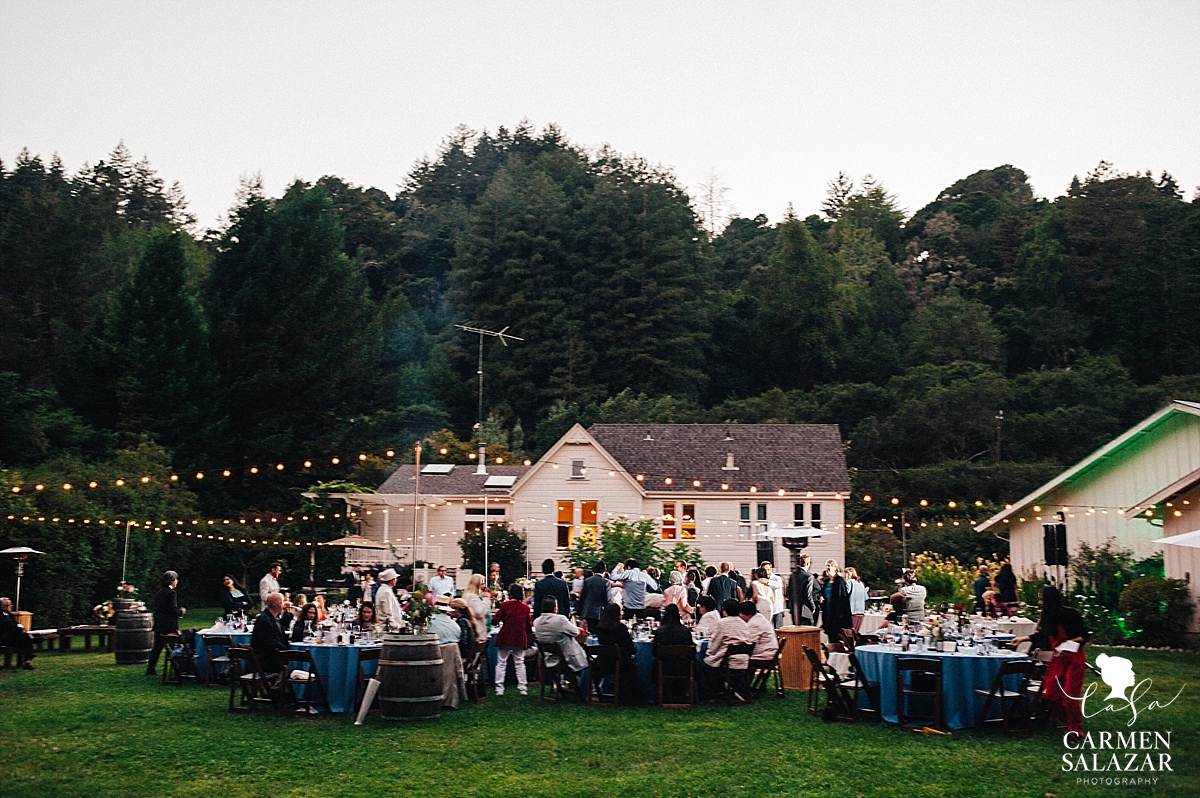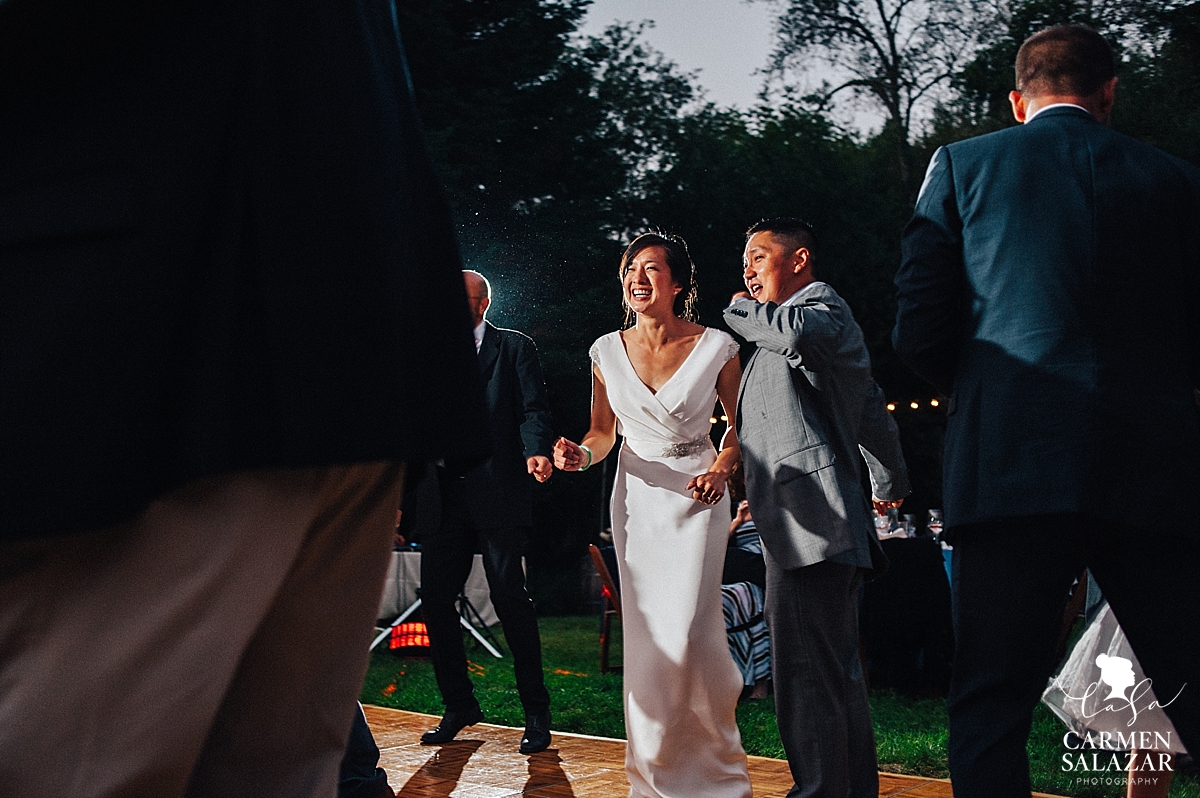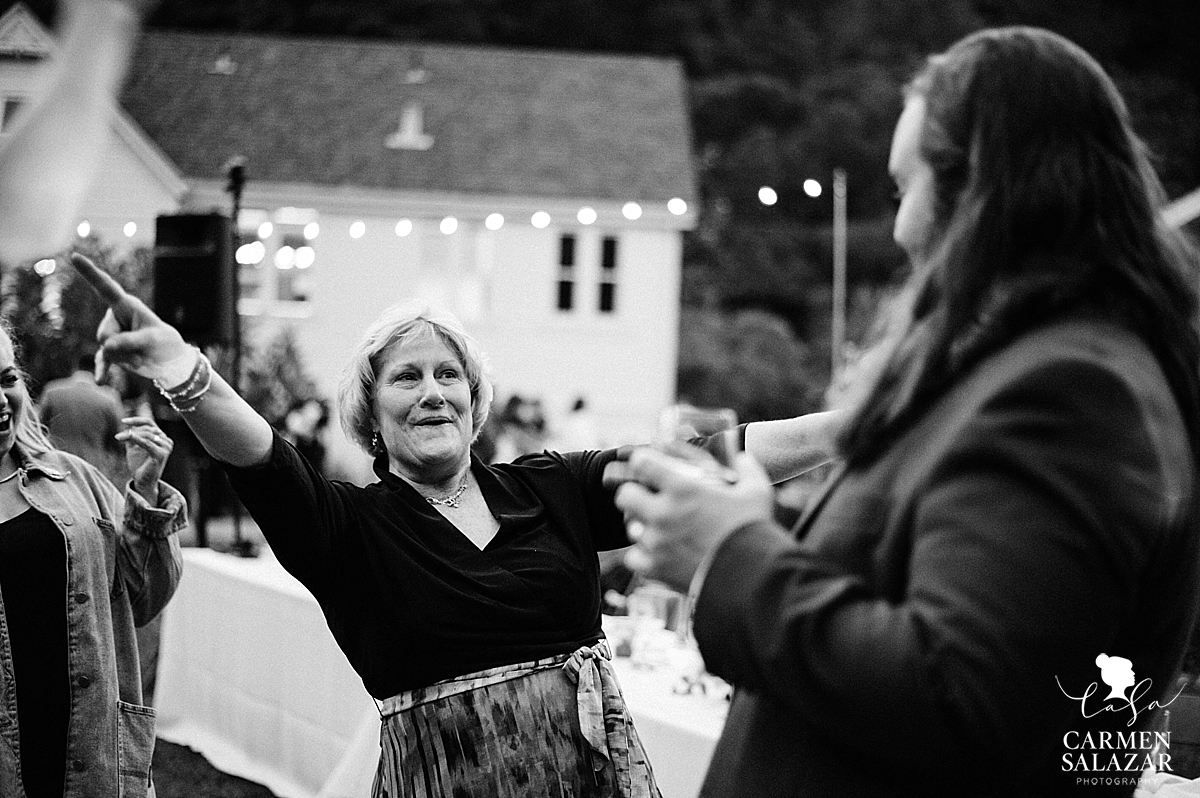 Dennis' mom knew how to boogie and definitely out-danced both of her boys!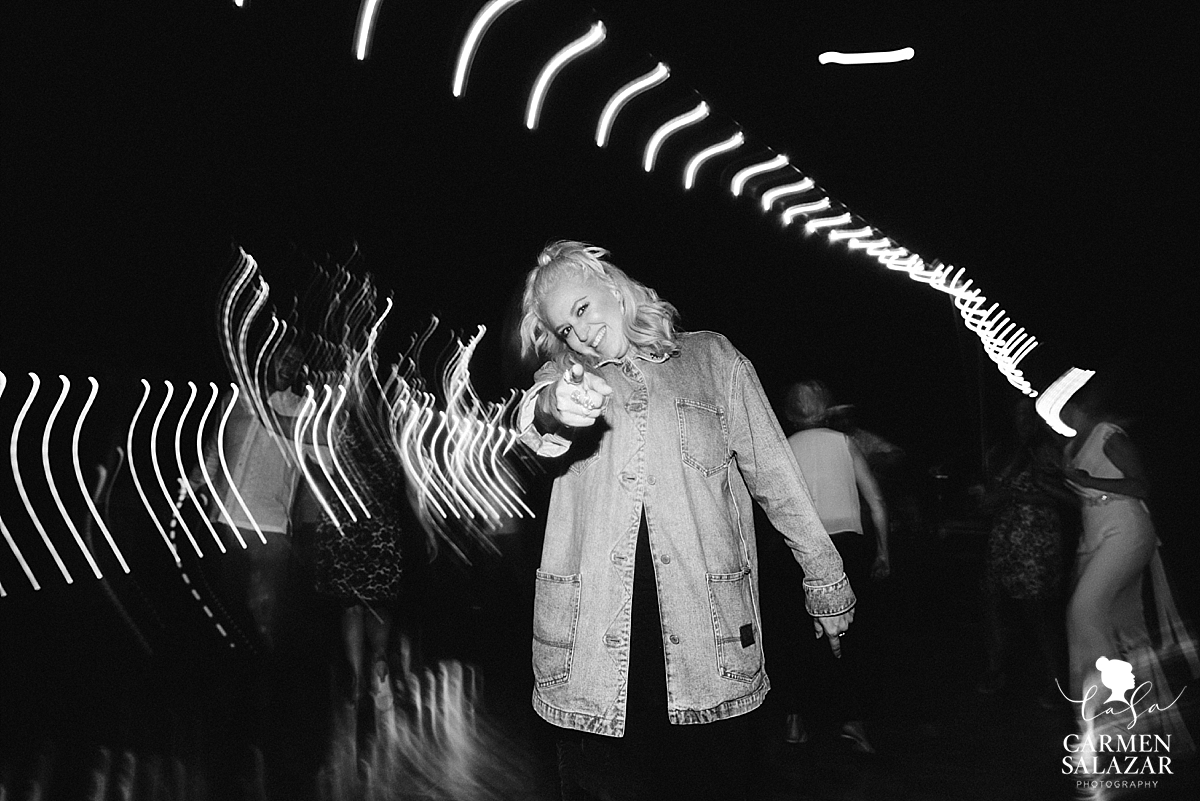 All of Monica and Dennis' friends and family tore up the dance floor in celebration of their new journey into wedded bliss. Let's just say there was a lot of Shakira shakin' on the floor!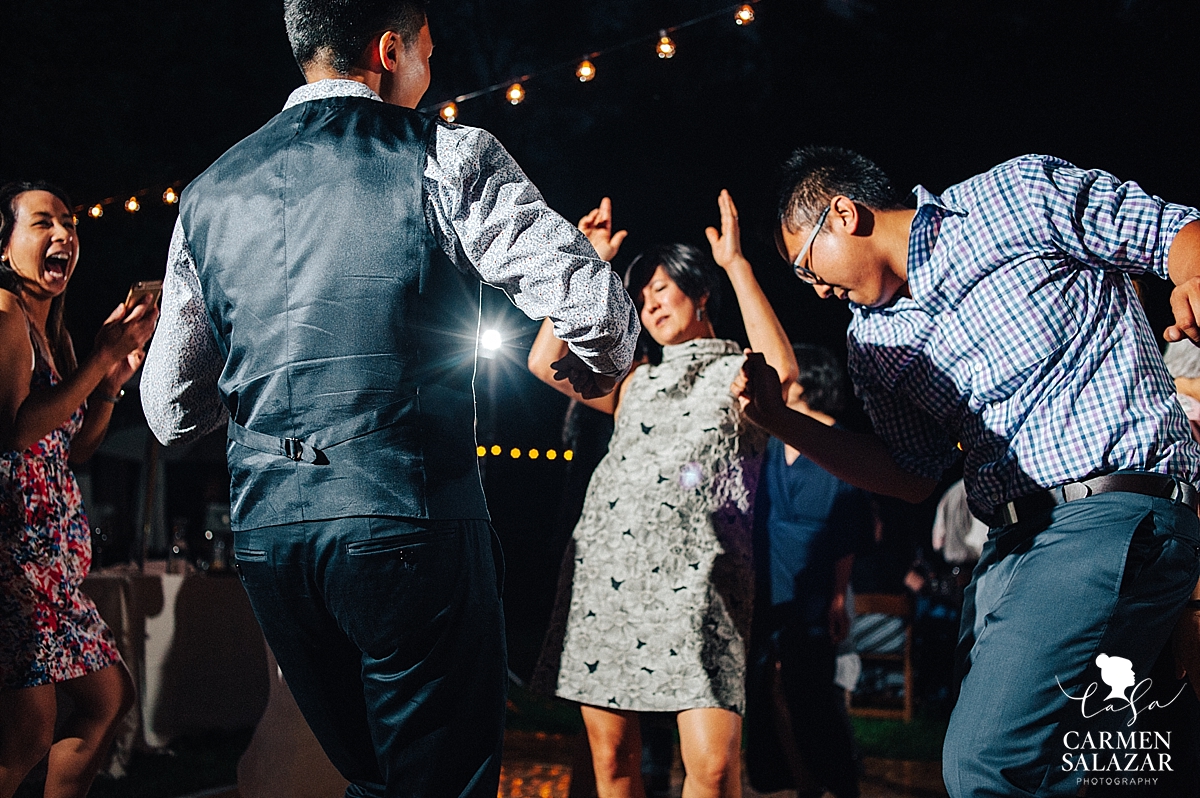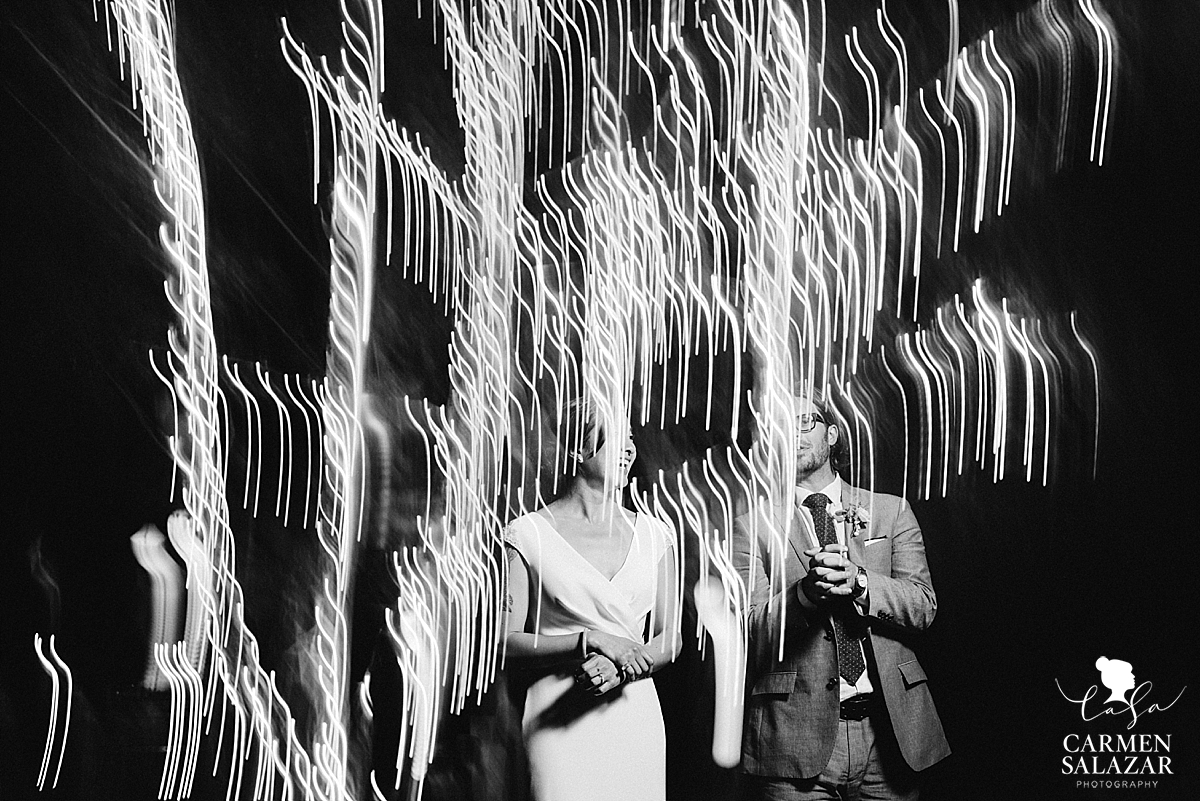 Thank you to my beautiful couple for letting me capture your big day, and for introducing me to the best restaurant in San Francisco. It was absolutely electric!