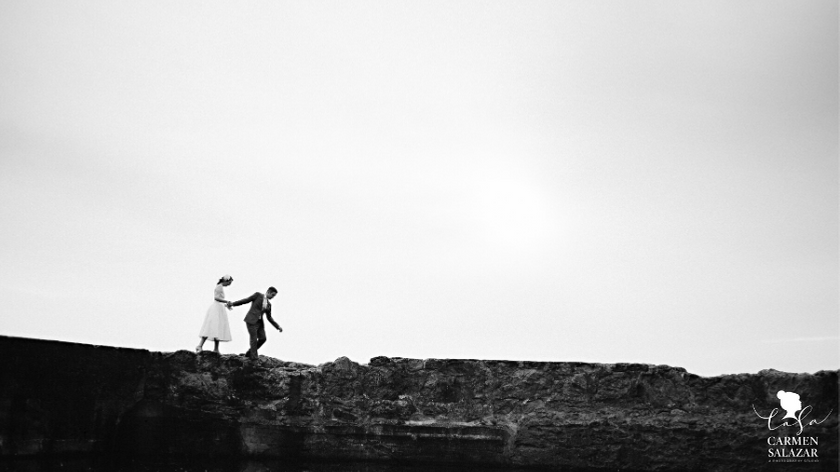 Wedding planning, under normal circumstances, can be a stress-inducing process for even the coolest of newly engaged couples. Corona Virus has become a global pandemic, affecting friends, family, and businesses everywhere. Just know that we are with you and will help navigate the waters together!
During this time, couples are still getting engaged and looking forward to celebrating something positive once we get through this pandemic. Many of those that are engaged are in areas of state-mandated shelter in place and, even if not, still need to practice physical, social distancing. We can all agree, no matter how excited we are to get married…it's not worth risking our health to plan a wedding. Right?!?!  Now, more than ever, couples are needing guidance on how to navigate looking forward to their future and planning a beautiful wedding celebration, while also not sacrificing their health or that of their community. 
Like many other industries, wedding vendors have been hit hard emotionally and economically by this outbreak. But, I always look for the lesson in all challenging times, and this time is no different. Wedding vendors have had to get creative with how they serve their couples and still plan for their future and the wedding all look forward to.
When this virus is defeated there will be a lot of celebrating to be had, and we want couples to have the information they need to plan the perfect event without hitting pause on the planning process. I've assembled a team of Northern California wedding vendors to find out how couples can still plan for the perfect wedding while still sheltering in place. Planning and looking forward to the fun is still so attainable!
Wedding Gowns
I interviewed Aubrey from Grace and White Bridal to see how brides can find their dream dress during these crazy times. We know there's a lot of brides out there who still need their wedding dress! Since the turn around time for wedding dresses is typically 4-6 months and production times are longer than usual, right now is the time to purchase your wedding gown. The ladies from Grace and White Bridal came up with an awesome way to help brides-to-be. Grace and White Bridal now offer stitch-fitch or trunk club styled shopping! Finding the wedding dress for your big day is super easy.
First, you'll set up a virtual appointment with the ladies at Grace and White Bridal to go over your style, budget, Pinterest board, and other wedding details. They will help you select 4-5 wedding dress samples that you can try on at home. How cool is that?!?! Your dresses will have clamps so that you can see how the dress will fit. If you're not sure how to try on a dress with clamps, you can visit their website for a full video tutorial! Grace and White Bridal want you to find not only the wedding dress of your dreams but also share the experience with your family and friends. Try on your wedding dress samples while FaceTiming or Zooming your bridal party. Utilize this time to keep plugging away at your wedding to-dos! Visit www.graceandwhite.com to learn more.
Wedding DJ
Couples who are newly engaged and are planning to get married this year or in 2021 may feel like the availability of dates isn't going to be available. I interviewed Joe Kalamaras with SJ's Disc Jockey to discuss how couples can still book their wedding DJ during the shelter in place. Joe understands that time is of the essesnce to get things booked out ASAP, which is why he's shifted to virtual consultations via Zoom. He can customize the presentation and provide the perfect combination of venue visuals and MC recommendations.
Joe says that the visual aspect is very powerful, and using the Zoom platform can even make the experience better. Invite your close friends and family to join in on the conversation! Take this opportunity to make more time to plan and invest in all aspects of your wedding. Dive deeper than you would originally because when this is all over, we're going to want to celebrate like never before! If you're planning your wedding, take the time to reach out to SJ's Disc Jockey – you won't regret it!
Wedding Planner
If you're worried about planning your wedding during the pandemic, don't be! I interviewed Rebecca Tuttle from Events by Rebecca, and she's putting us all at ease. She says her services haven't changed other than not being able to meet face-to-face to discuss wedding details over a cup of coffee (or glass of wine). Instead, Rebecca will meet with you to discuss design details over the phone or on Zoom. The great advantage to Zoom meetings is that design boards can be shared with her couples in real time and progress can still be made on design and planning choices.
Also, keep in mind that many venues are getting creative with virtual tours. So Rebecca can help you schedule tours and help you check more things off your to-do list! If you're feeling panicked during this time, Rebecca wants you to know that if businesses can still go on, weddings can still go on. Be socially responsible and smart, but navigate the fun stuff now! We can all agree that friends and family need something to look forward to at the end of all this chaos! There's still time to plan your wedding and celebrate your love. Just contact Events by Rebecca for her incredible wedding planning skills. 
Linen Rental Companies
If you want to check another thing off your to-do list, you can't go wrong with linen. I interviewed Lauren Bergenholtz with BBJ Linen to get the scoop on how you can choose napkins, linens, and chargers for your wedding during the shelter in place. You'll want to work with your planner or venue coordinator to connect with BBJ Linen about their online planning resources and swatch shipment options. Anyone can contact BBJ Linen to sample swatches for free.
There is a wide range of resources and style guides available on the BBJ website. Couples can view different spring, summer, fall, and winter pallets to see which combinations look best. There are plenty of different pairings of napkins, linens, and chargers. If you're interested in having BBJ linens at your wedding, reach out to Lauren at (916) 539-7556 or [email protected]. 
Wedding Hair and Makeup 
Hair and makeup are another must-have for the big day. I interviewed Christi Reynolds-Franklin with Christi Reynolds Makeup Artistry to chat all things glam. There is less opportunity to be full glam due to the shelter in place. However, Christi is available for a Zoom or FaceTime consultation. She can answer any questions or concerns you may have about your hair and skin. Right now, Christi recommends that brides-to-be take this time to optimize their skin and hair routine. During her Zoom consultations she can customize a skin care routine that will have you ready for your close up when the wedding day arrives. Who couldn't use a little more self-care these days?! Join Christi's VIP group on Facebook to learn her beauty tips and tricks in time for the big day.
Wedding Treats
Can you still do wedding cake tastings during the pandemic? YES! I interviewed Brandy West with Go West Baking & Events to dish out all the delicious details. Brandy West is continuing to serve all her customers just in a modified way. She's following safety precautions and offering curbside pickup or tasting delivery within the Sacramento region.
You can reach out to Go West Baking & Events to set up future dates and consultations or schedule a virtual consultation. Usually, Brandy will put together a tasting that is applicable to their location, and the time of year they have their wedding. Right now, Brandy is producing small cupcake samplings for couples to try. These include full-sized cupcakes with the corresponding filling and icing – yum! If you want to get your tasting fee waived, let Go West Baking & Events know that Carmen Salazar Photography sent you! All you have to do is fill out the inquiry form on www.gowestbakingandevents.com and set up a virtual consultation on Zoom!
Wedding Venues
If you haven't booked your venue yet, this is a great time to visit venues virtually! I interviewed Ali Boule with Vizcaya Sacramento to chat about their virtual walk-throughs. Couples interested in Vizcaya Sacramento can now view the entire property in 3D from the comfort of their own home. You can also check out Vizcaya Sacramento on Instagram and Pinterest to see pictures from past weddings they've hosted.
If you have any questions or would like additional photos, contact Vizcaya Sacramento. Ali can get you scheduled for your 3D tour and consultation! During your consultation, Ali will walk through the entire menu with you and find out which packages will best fit your wedding needs. If you love the venue, you can book with Vizcaya completely online. Vizcaya will hold your date for a few days with no money down! Even though these times can be overwhelming, know that you can still plan your wedding and have fun doing so.
Wedding Florist:
If you're still looking for the perfect blooms to compliment your wedding, then look no further than Bella Bloom! Vicky is a dream to work with and her floral designs are stunning!  Vicky offers her initial consultations by phone or Zoom and she has a paperless booking process that allows clients to sign contracts and view invoices through an app on their phone. Clients love the ease and it reduces the need for in-person meetings. Vicky has also transitioned her design process online to help keep couples planning for the big day. Couples share their Pinterest boards with her and she'll create a floral design inspiration board to review with them to create the vision for their wedding day. If you need a florist to help bring your wedding vision to life reach out to Vicky at https://www.bellabloomflowers.com/
Wedding Photography:
Clients that are looking for their wedding photographer can still choose someone to capture their wedding day from the comfort of their couch.  The first step with consultations begin with a phone call while you are cuddled up at home. I love to chat with my couples to make sure we vibe and I can learn about every moment that is important to them to have captured on the wedding day. To help clients have all the info they need without meeting in person right now I make sure to send a thorough followup email with suggested photo timelines, full wedding galleries of weddings from their venue to review, and links to view our wedding albums offerings online.  When a couple decides to book me as their wedding photographer, they are sent an online contract to review and digitally sign. They'll have access to a private web-based client portal to track their email communications, invoices, questionnaires and access their contract any time. After the wedding, we can also schedule a couples's Wedding Reveal party and album design appointment via Zoom as well. You can invite your friends and family for the big cinematic reveal online without leaving anyone out!  Plus, we can still progress with the album design process all remotely using Zoom and you won't have to wait to get your album in your hands! During this time it's become even more evident of just how important these celebrations will be and the memories captured. If you have any questions about your wedding photography feel free to reach out to me anytime at www.carmensalazar.com/contact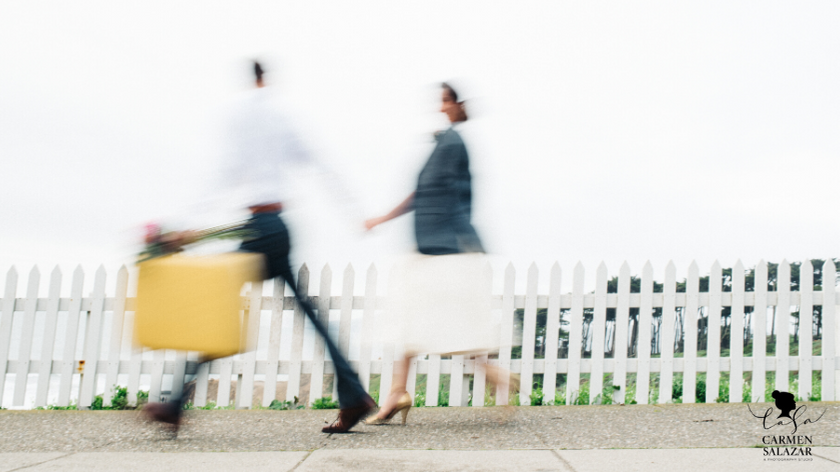 So while life is a little out of sorts right now… don't give up!!! We've all got you and we can't wait to get creative along side you and your fiance. Bring the joy and hope back into your wedding planning, we got you!!!