If you ever dreamed of having a California history wedding… Samantha and Jeff took their love to the next level with their Railroad Museum nuptials!
From a first look in Capitol Park to sunset portraits in Old Sac, these lovebirds shared their Sacramento pride throughout their Big Day.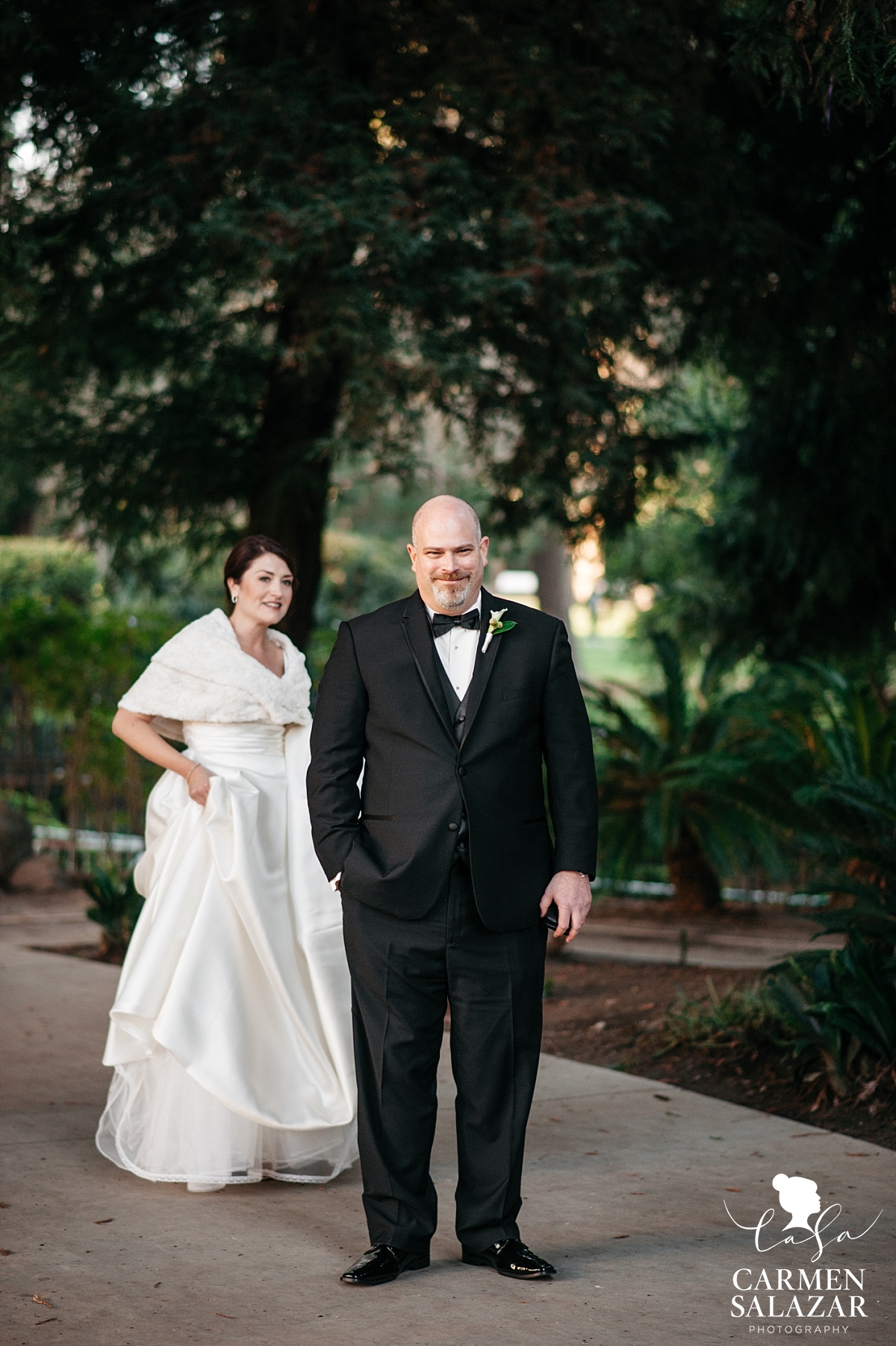 Samantha was so nervous to see her dashing groom. But Jeff was beyond giddy to give his bride the beautiful sapphire necklace he picked out.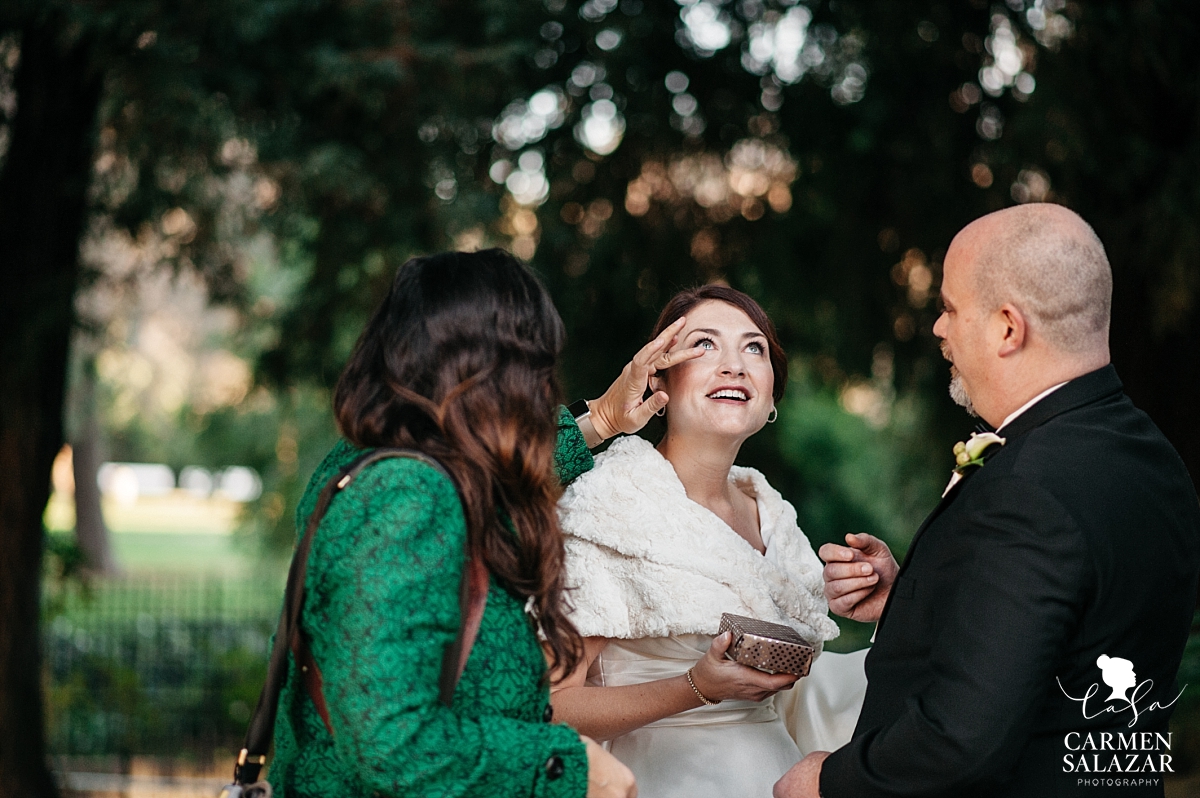 Sometimes my job has amazing moments where I get to go beyond the camera. Us photographers are often there for emotional support – wiping away happy tears or helping our newlyweds just take a moment to celebrate their love.
I'll say it again… I LOVE what I do!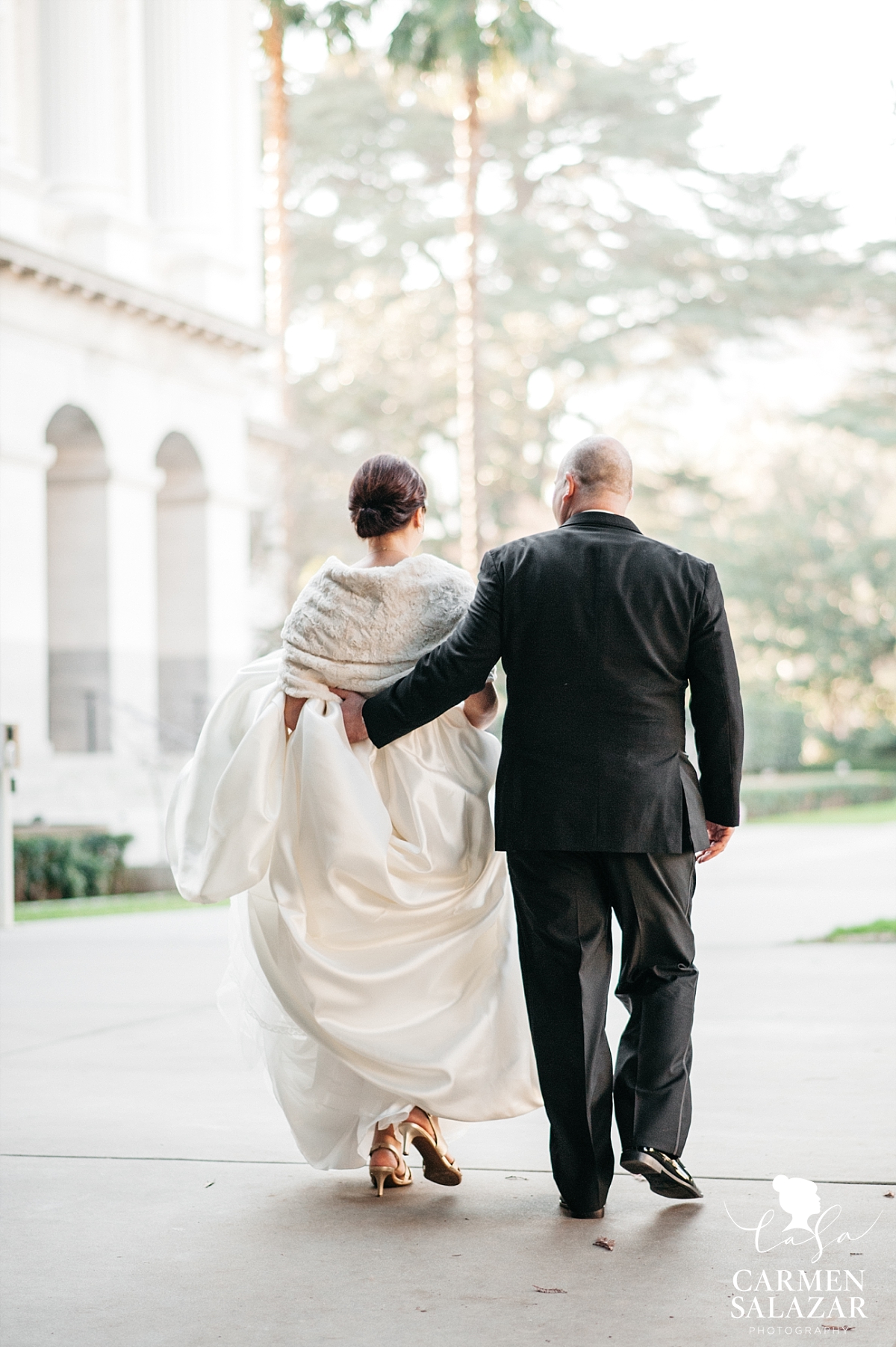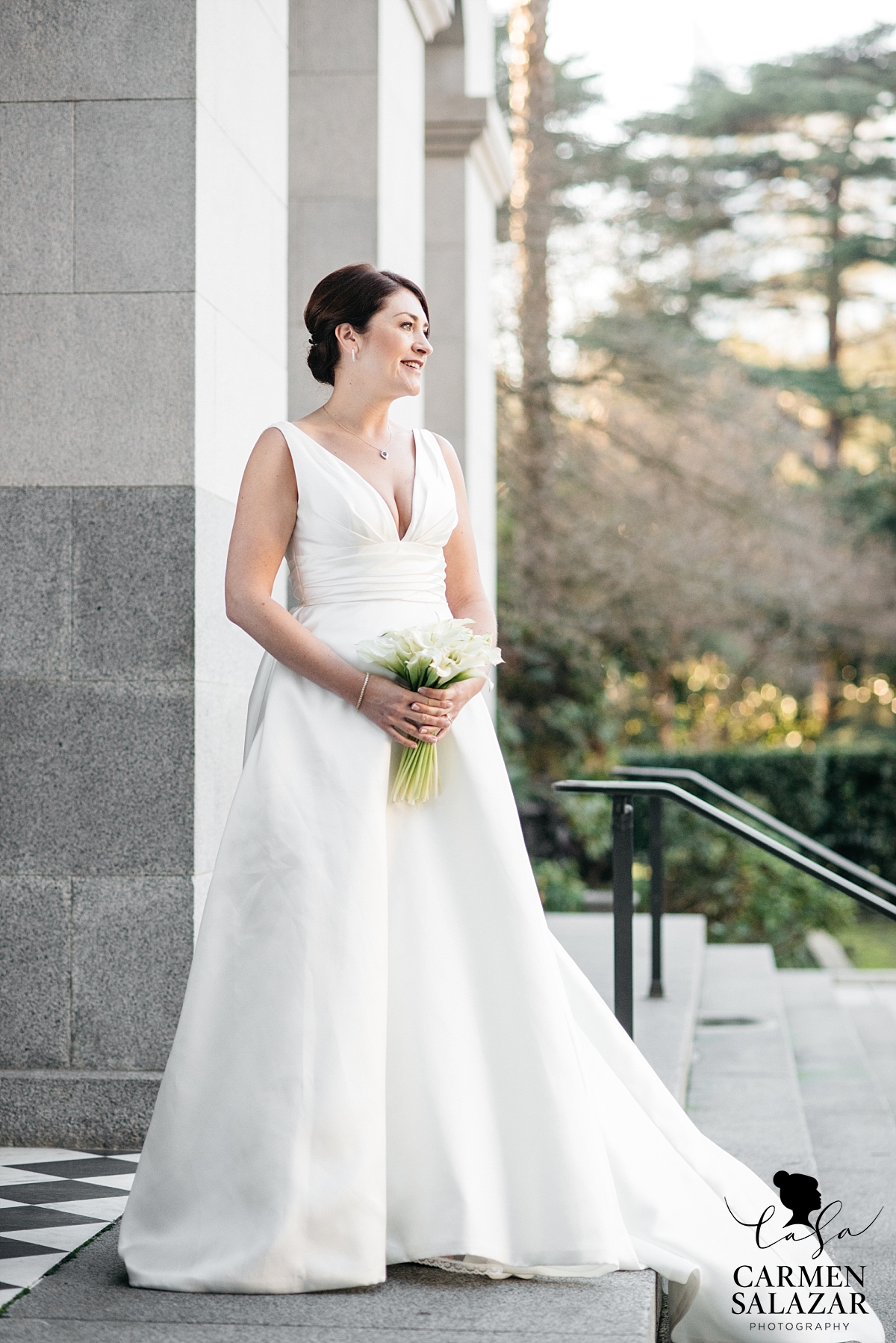 Our beautiful bride embodied the elegant simplicity of winter bridal style. Her choice of calla lilies in lieu of a traditional wedding bouquet was a personal favorite!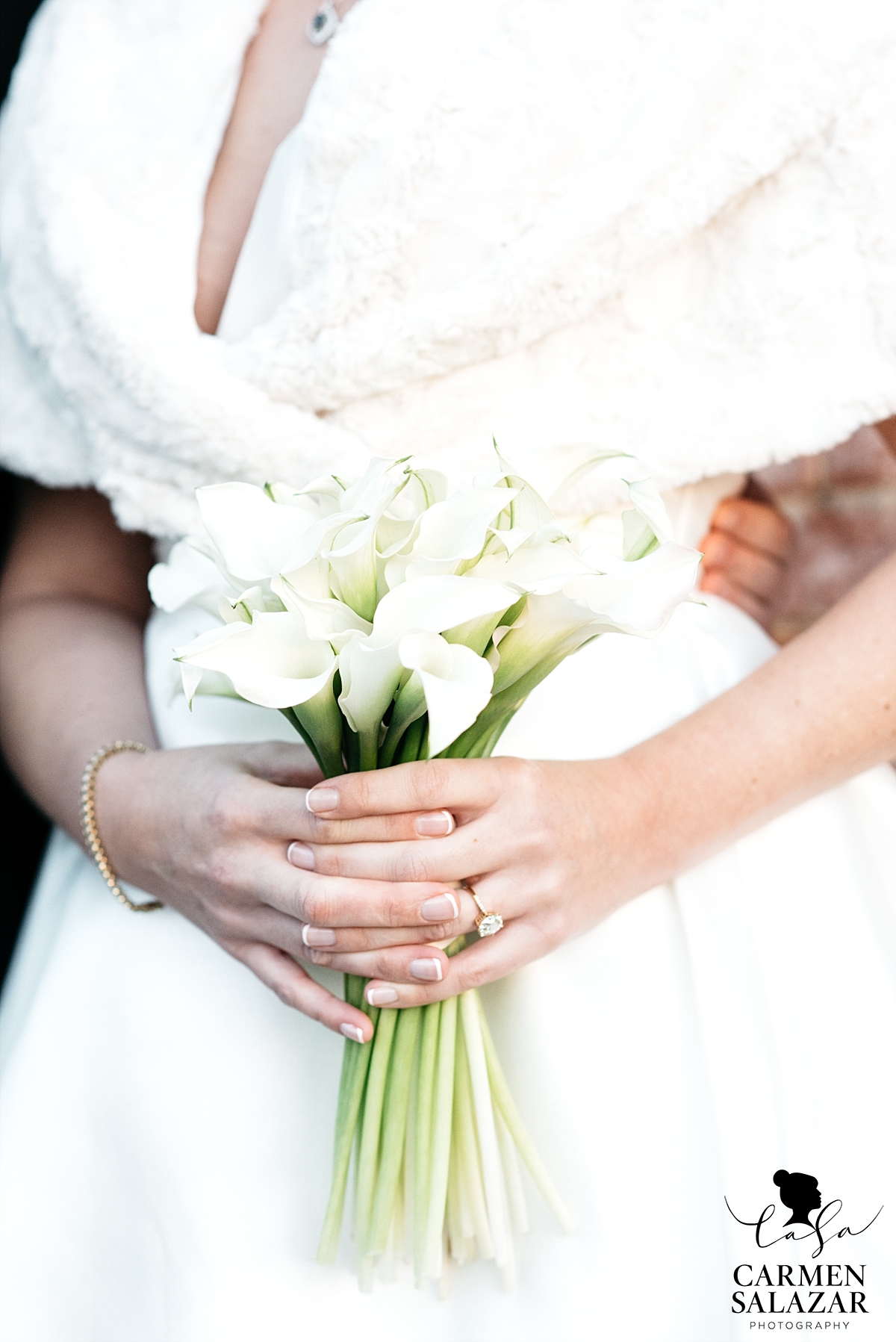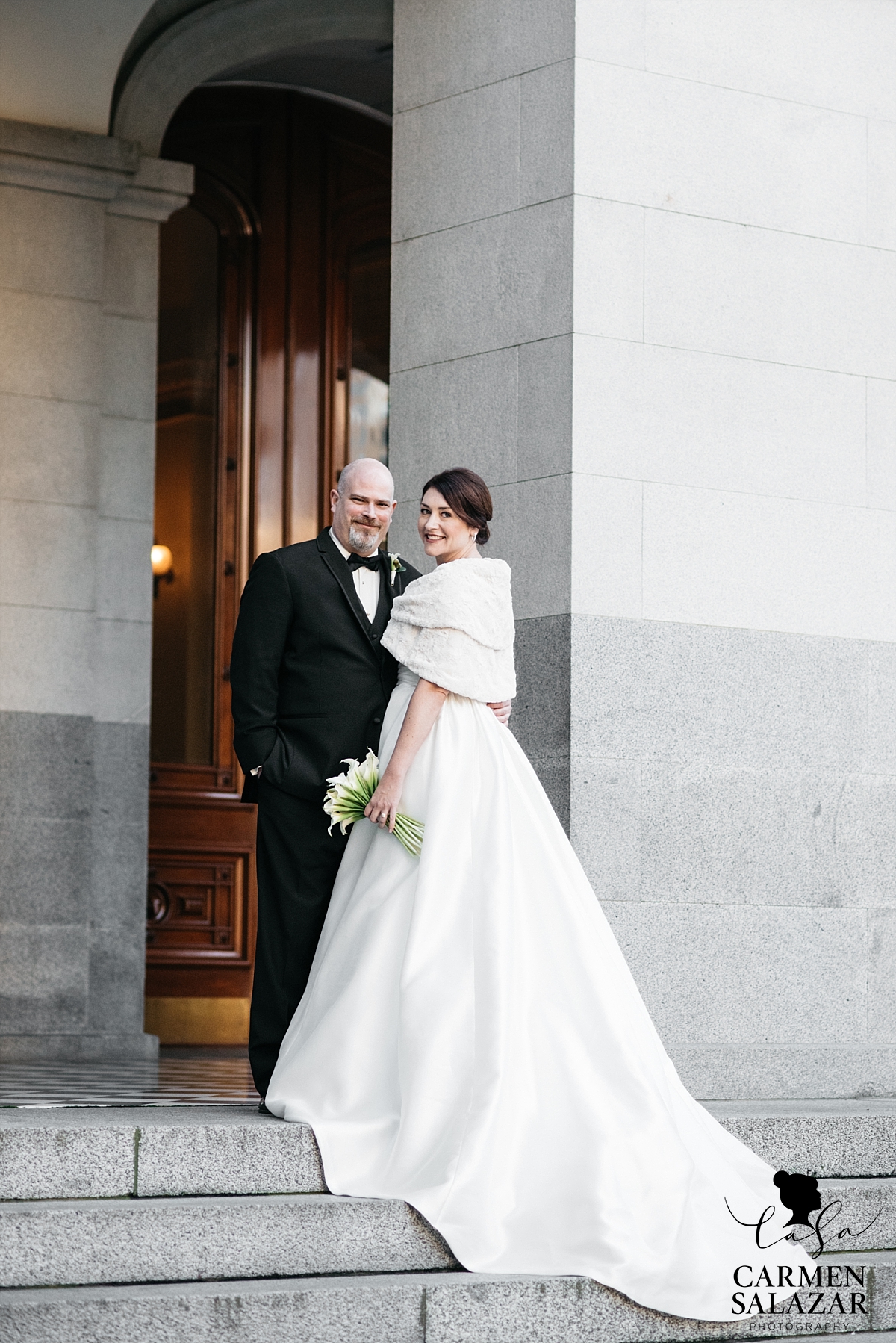 Our lovebirds' interest in the history of their hometown grew through their family tree. Both of their families were homesteaders to Sacramento in the 1850's during the historic flood and foundation of the city.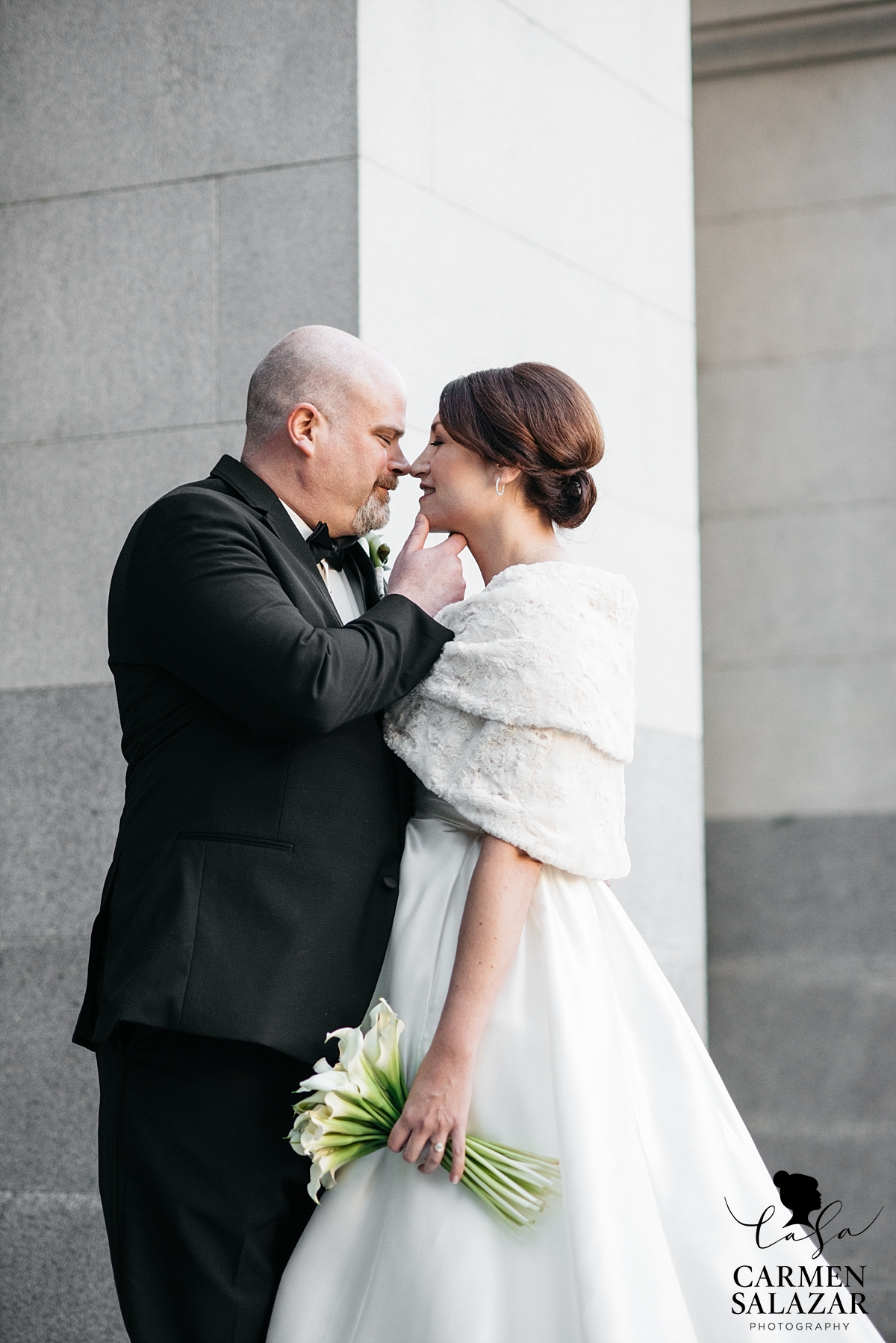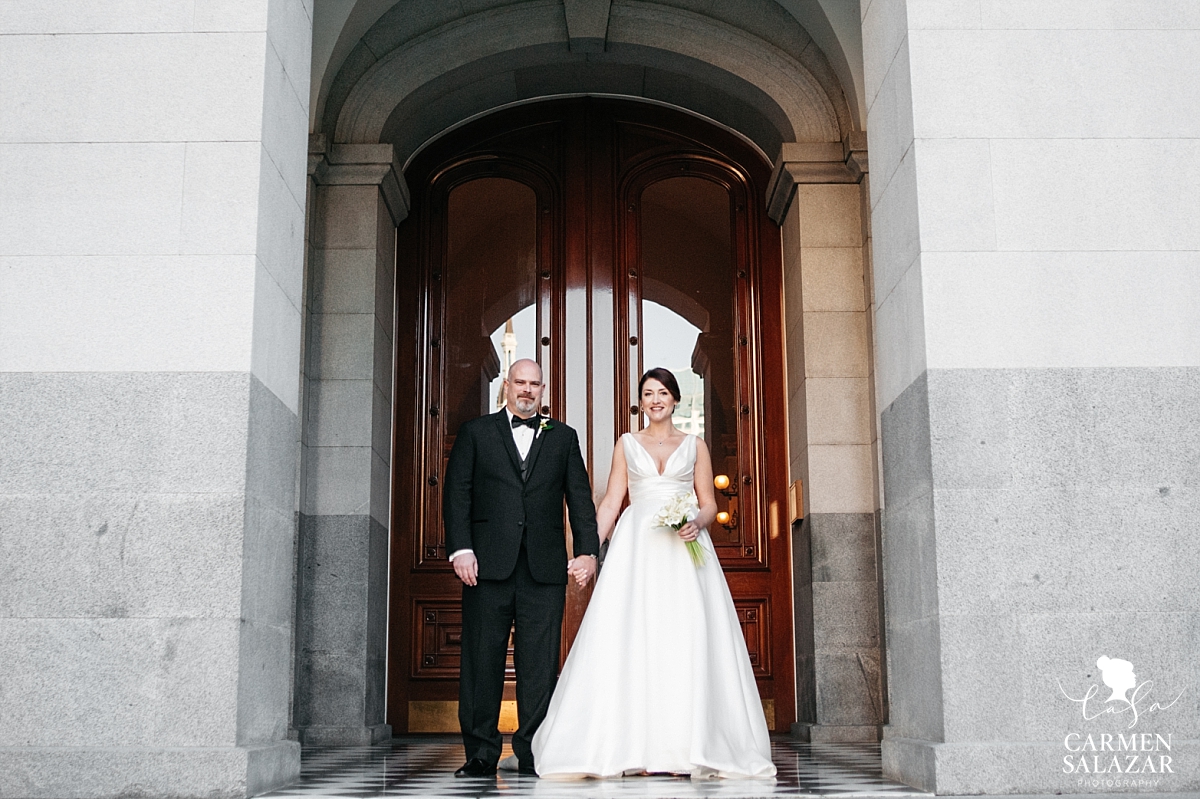 On the steps of the Capitol building, Jeff told me that they were thrilled to learn that the California Railroad Museum offers a gorgeous wedding space — what better venue for two Sacramento history lovers to say "I Do"!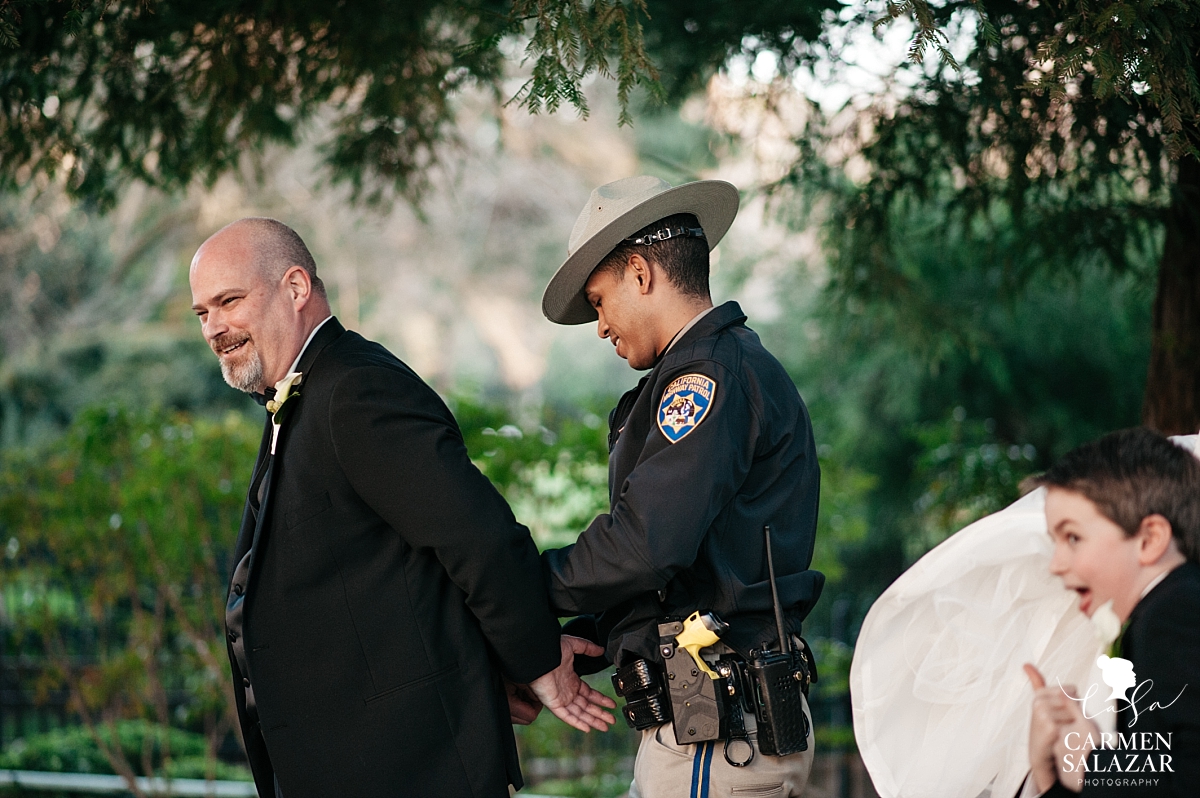 While leaving the park, Samantha thought it would be a great prank to have the local CHP arrest her hubby-to-be. Their boys thought it was hilarious and rooted for the officer to leave him locked in cuffs.
Luckily for us, he made bail and made it to the altar!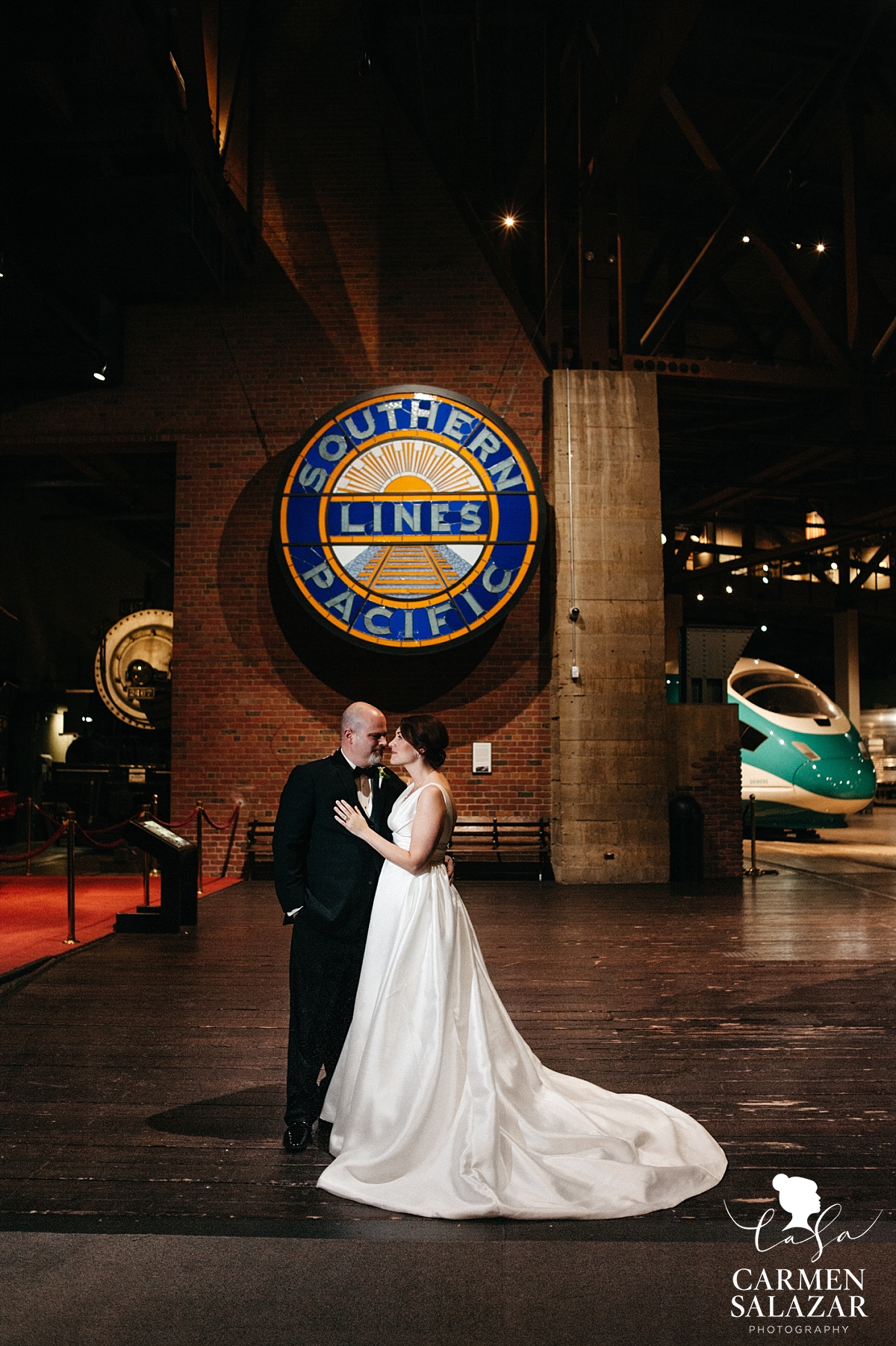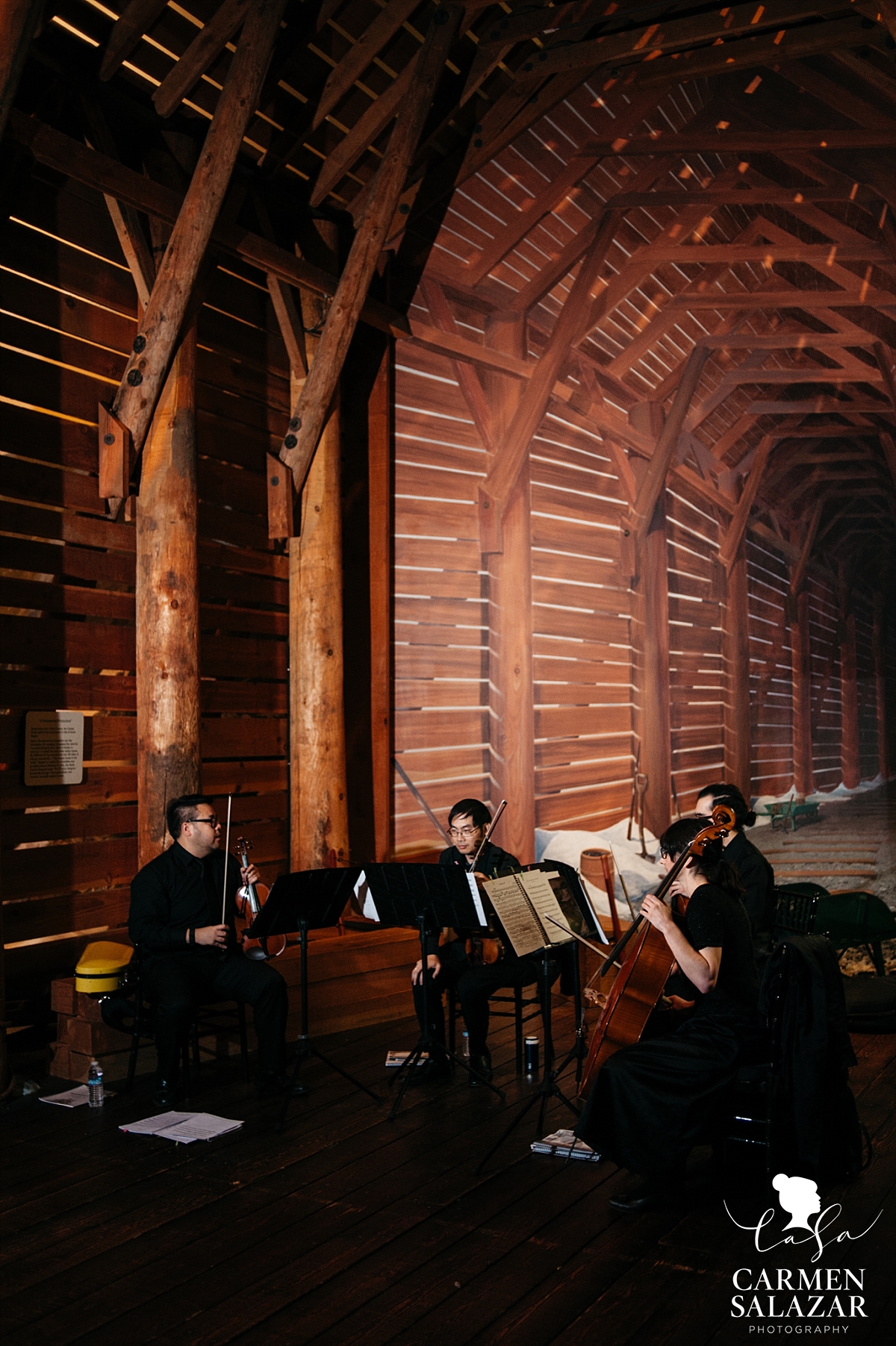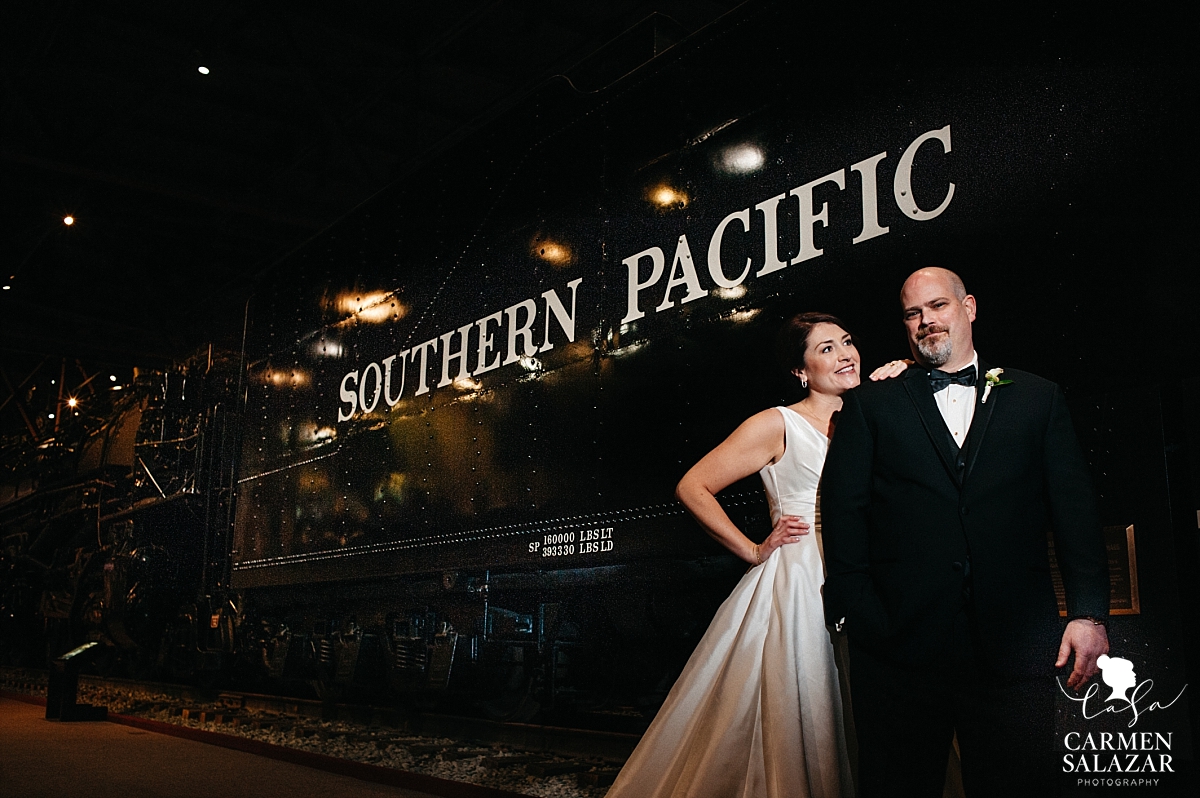 I had never been to the Railroad Museum before, so I was blown away by the dozens of gorgeous vintage trains. Little did I know that part of the museum experience is to say your vows on an actual, working train!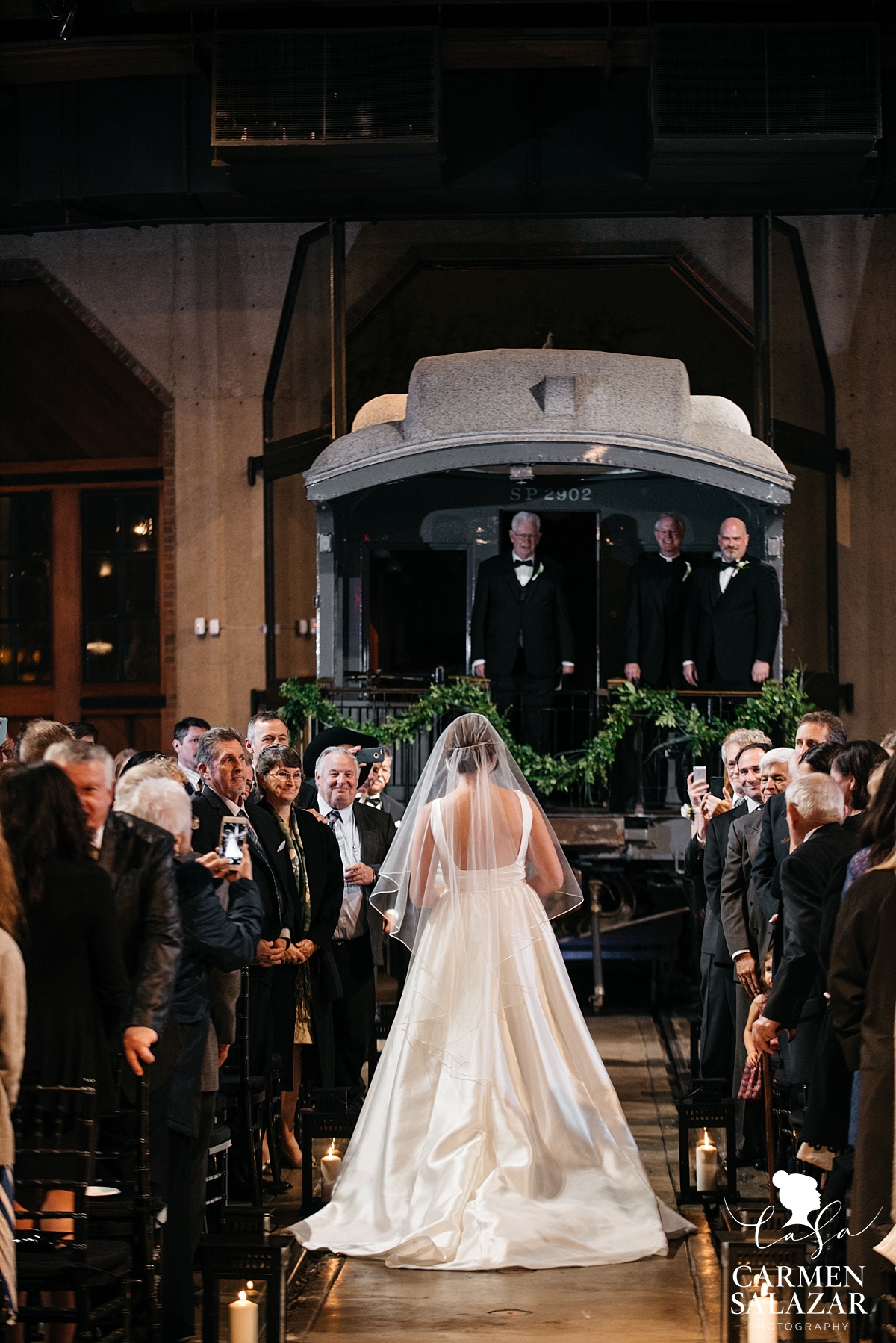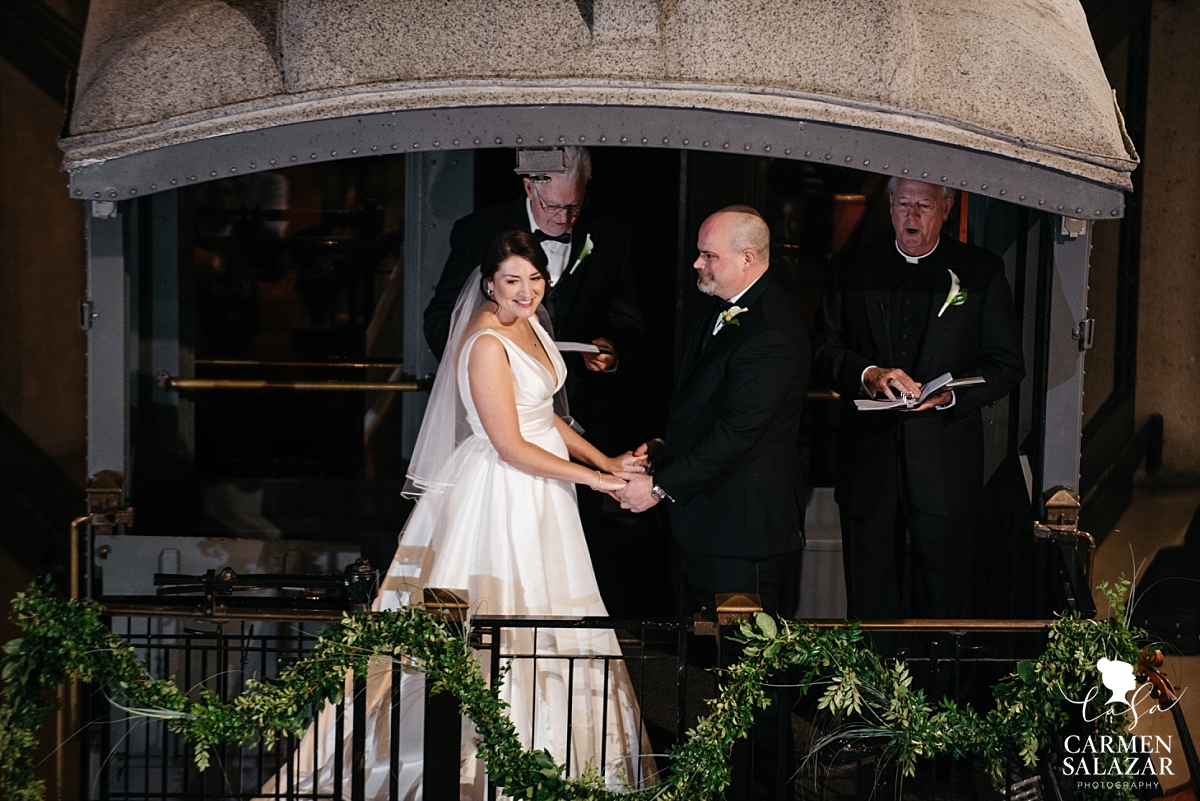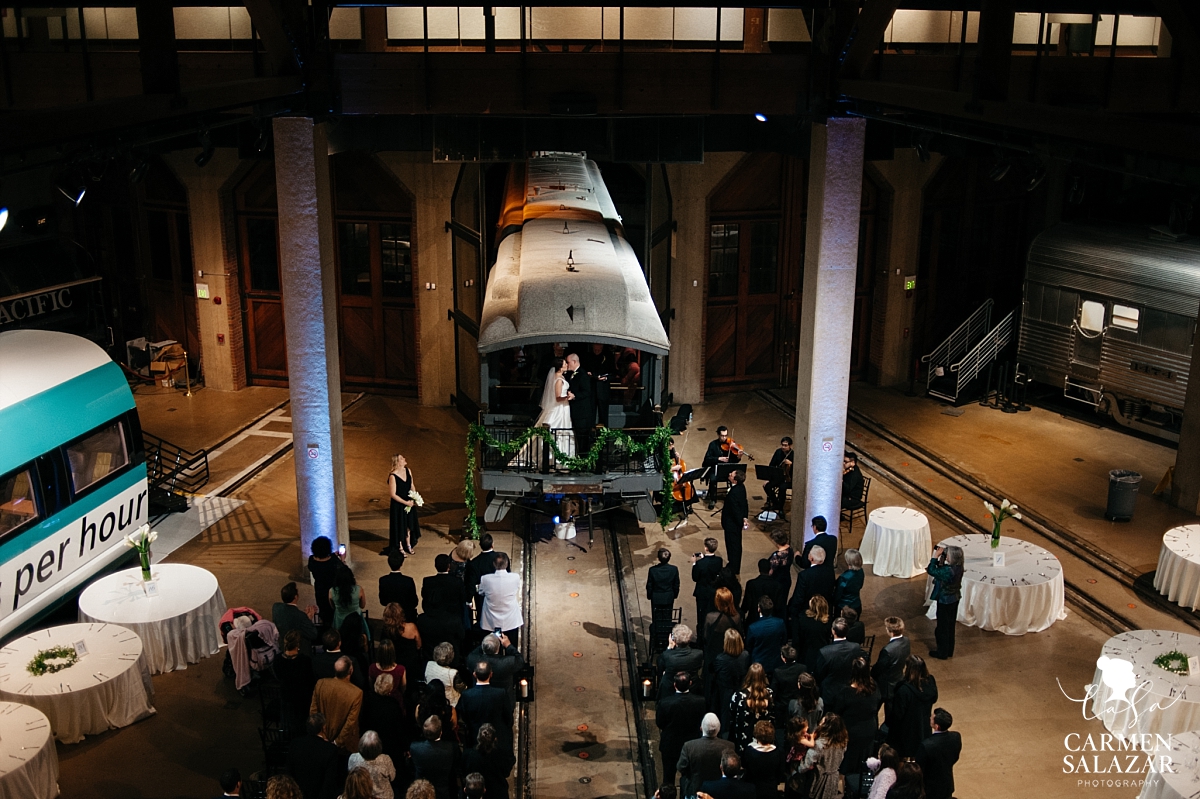 What a gorgeous and unique ceremony location — I was waiting for the train to start running away with them!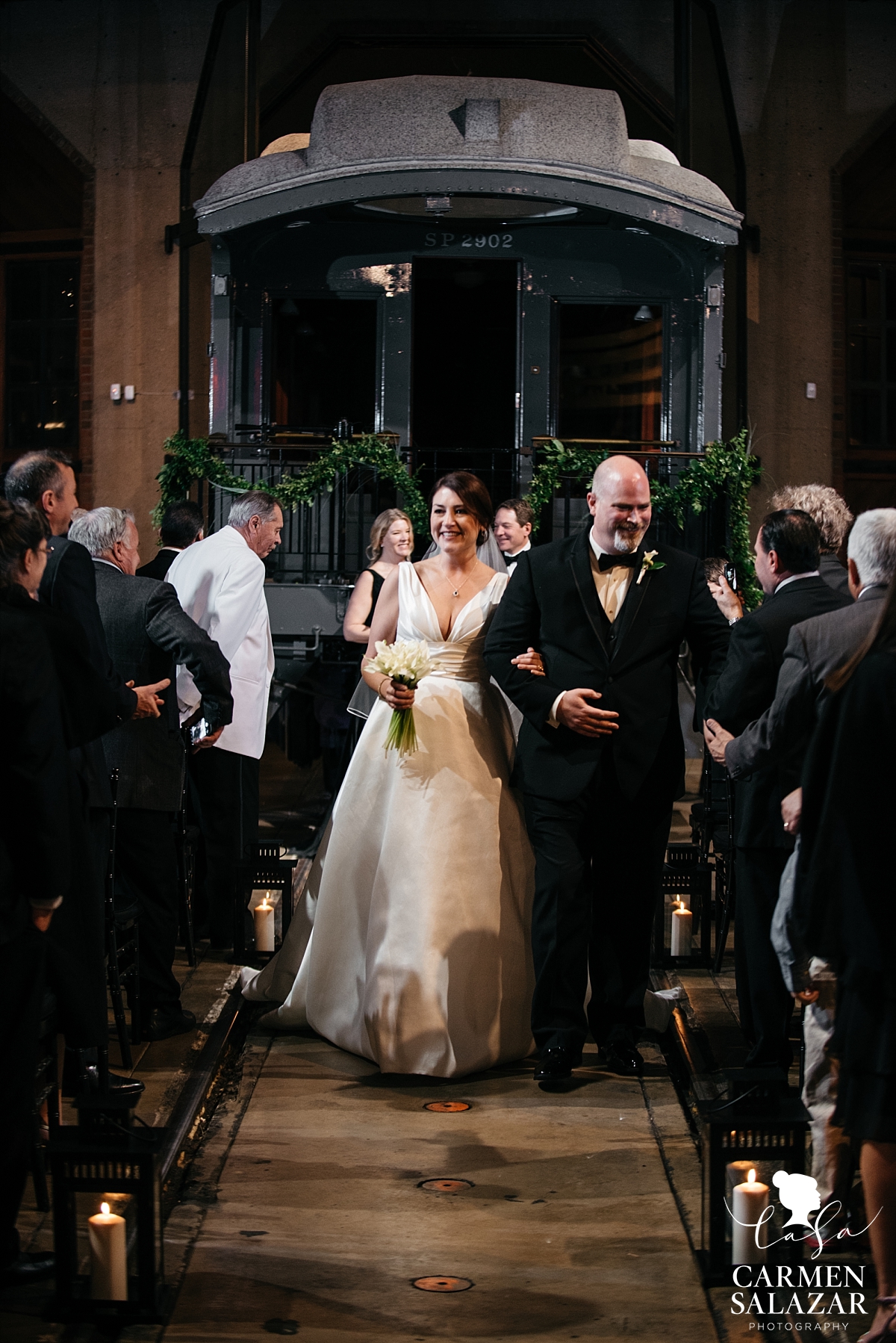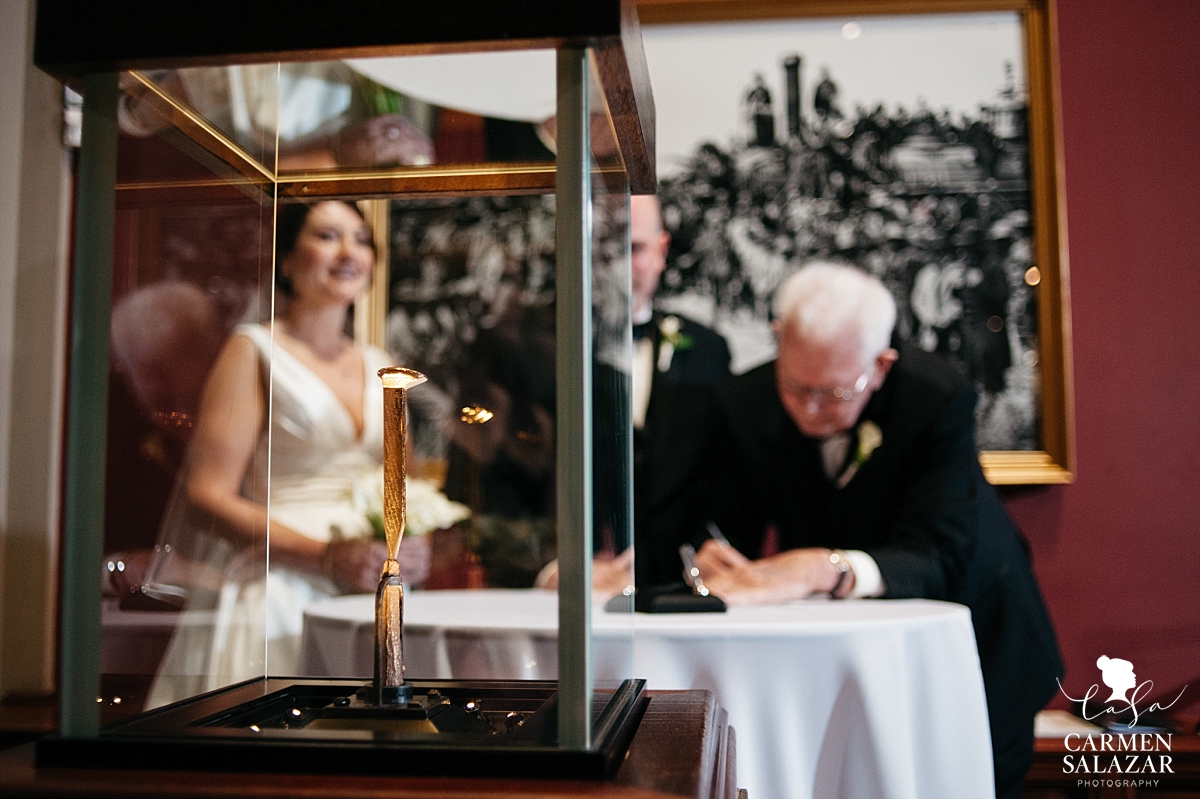 Adding to their historical theme, our newlyweds signed their marriage license next to the Golden Spike. This shimmering spike was driven by Leland Stanford to join the rails of the First Transcontinental Railroad.
The spike symbolizes the joining of people together, so it was the perfect place to sign as man and wife.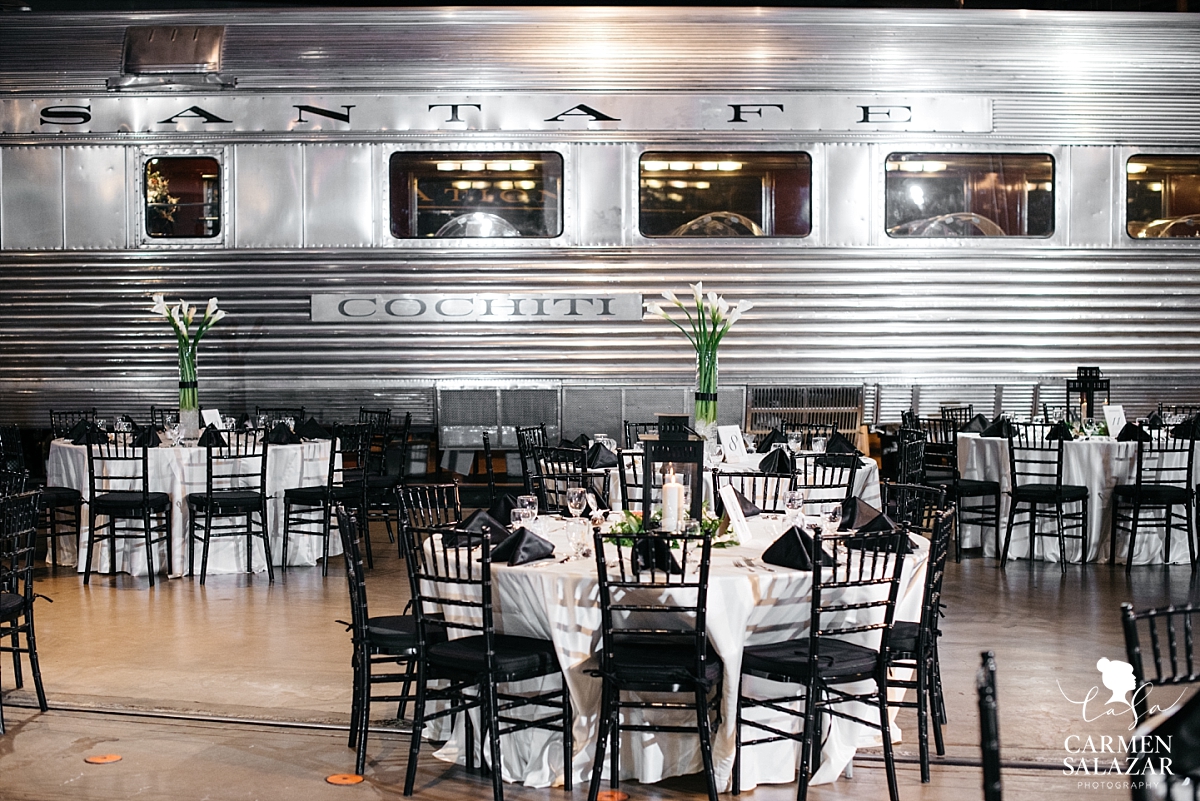 I can't express my love for those lilies! A clean, modern choice for an elegant reception.
(It also doesn't hurt to have a backdrop of shining locomotives!)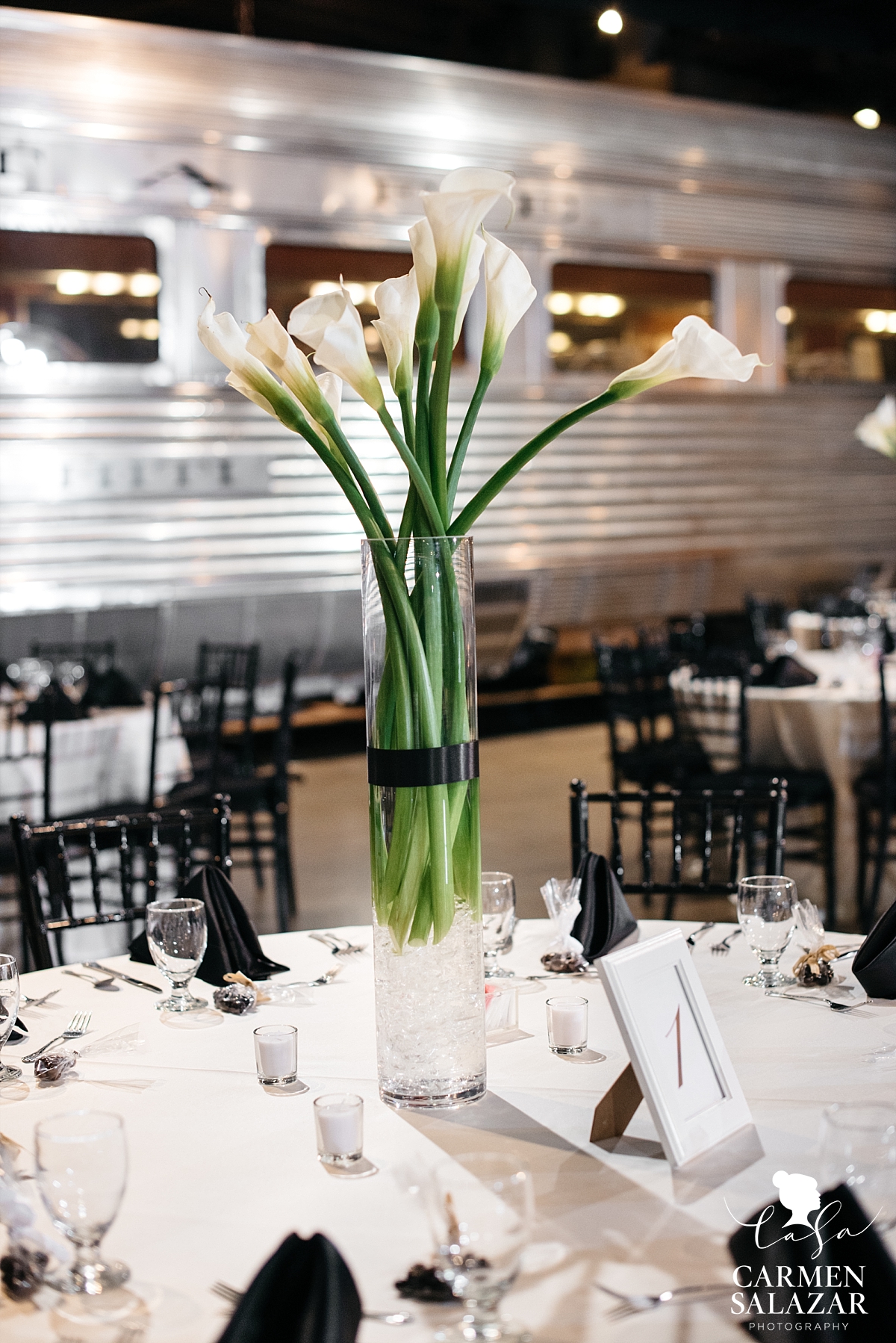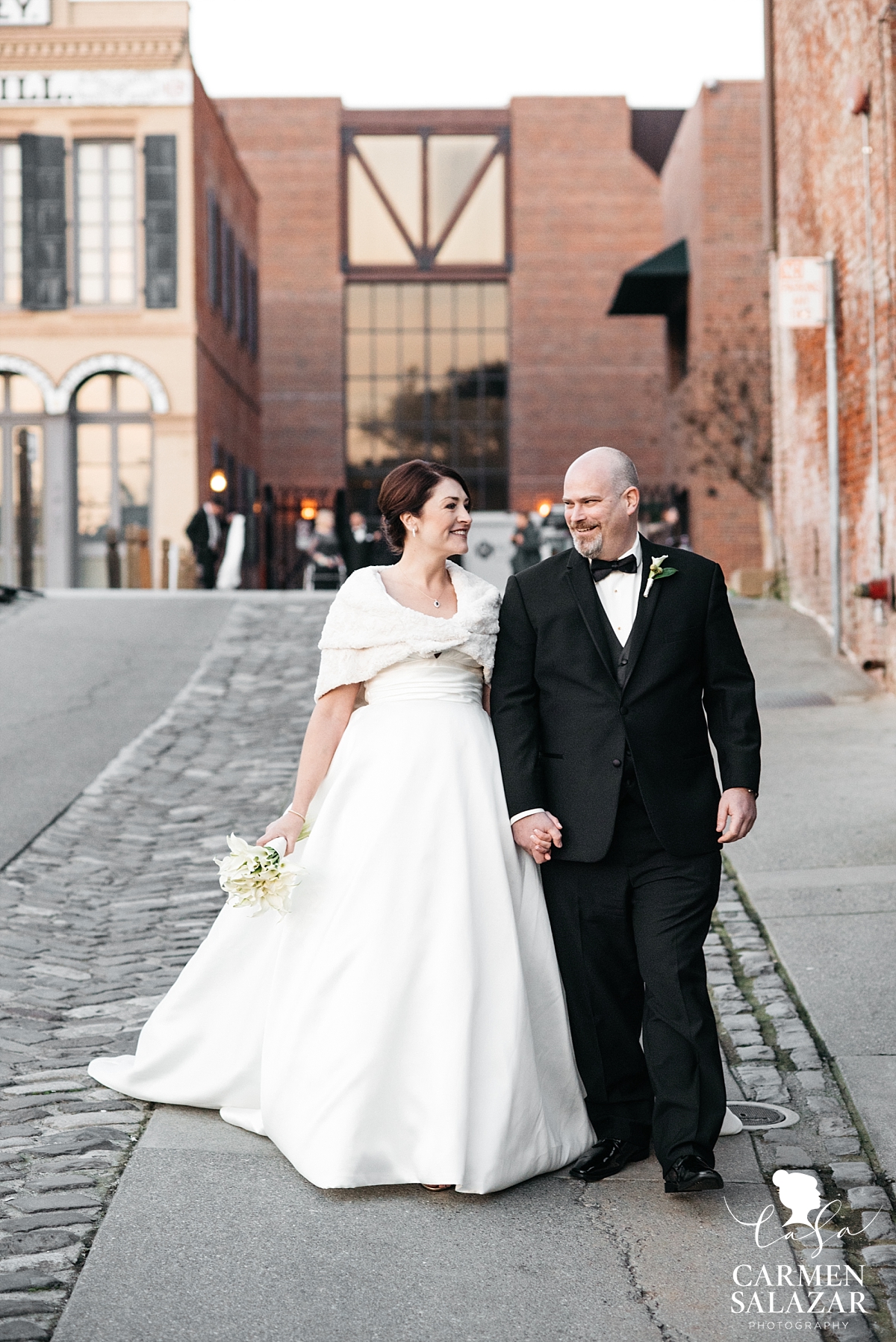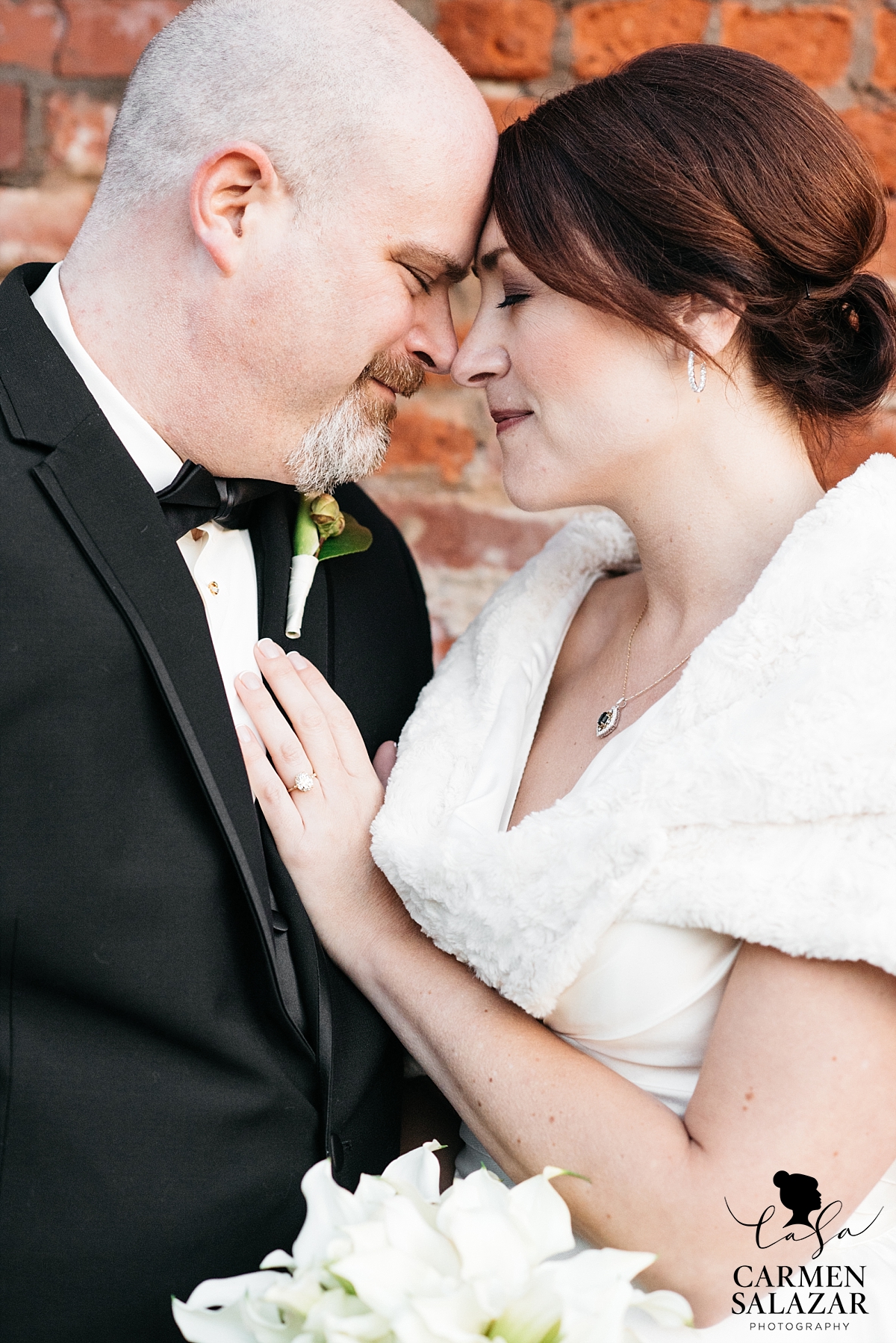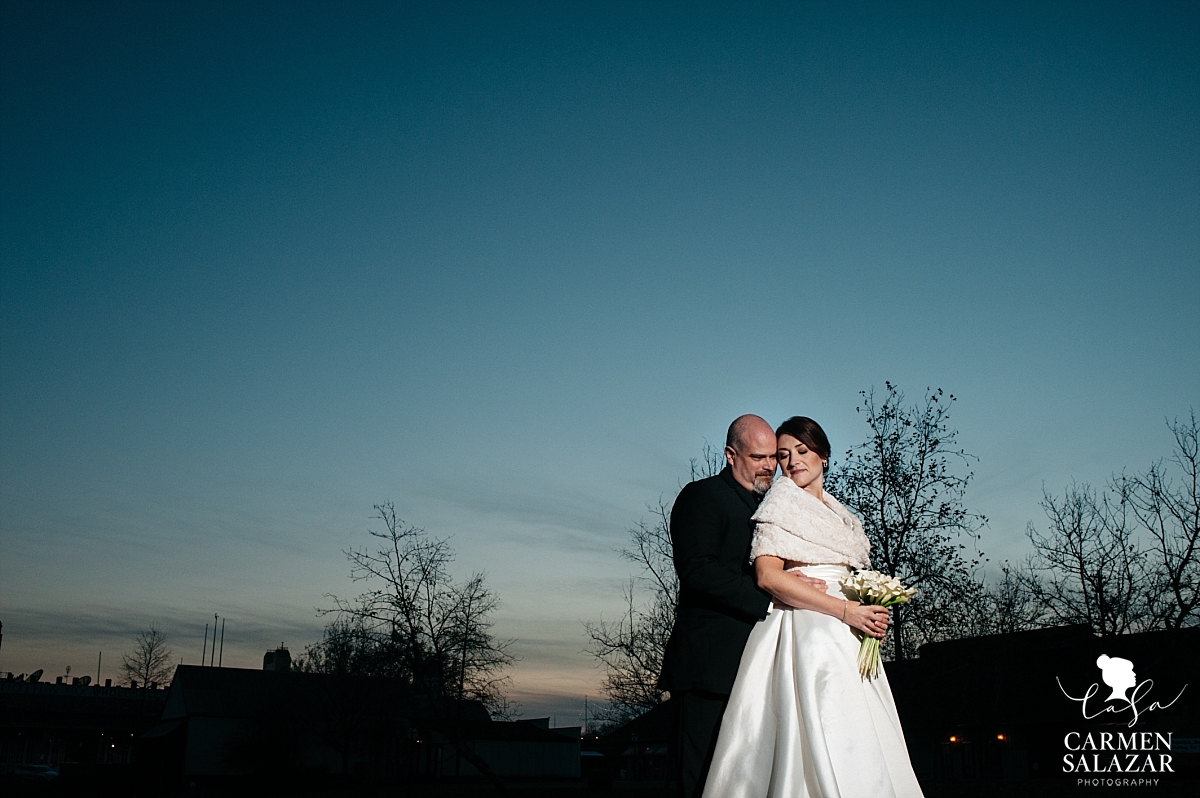 There's nothing like a gorgeous Sacramento sunset and two enamored lovebirds!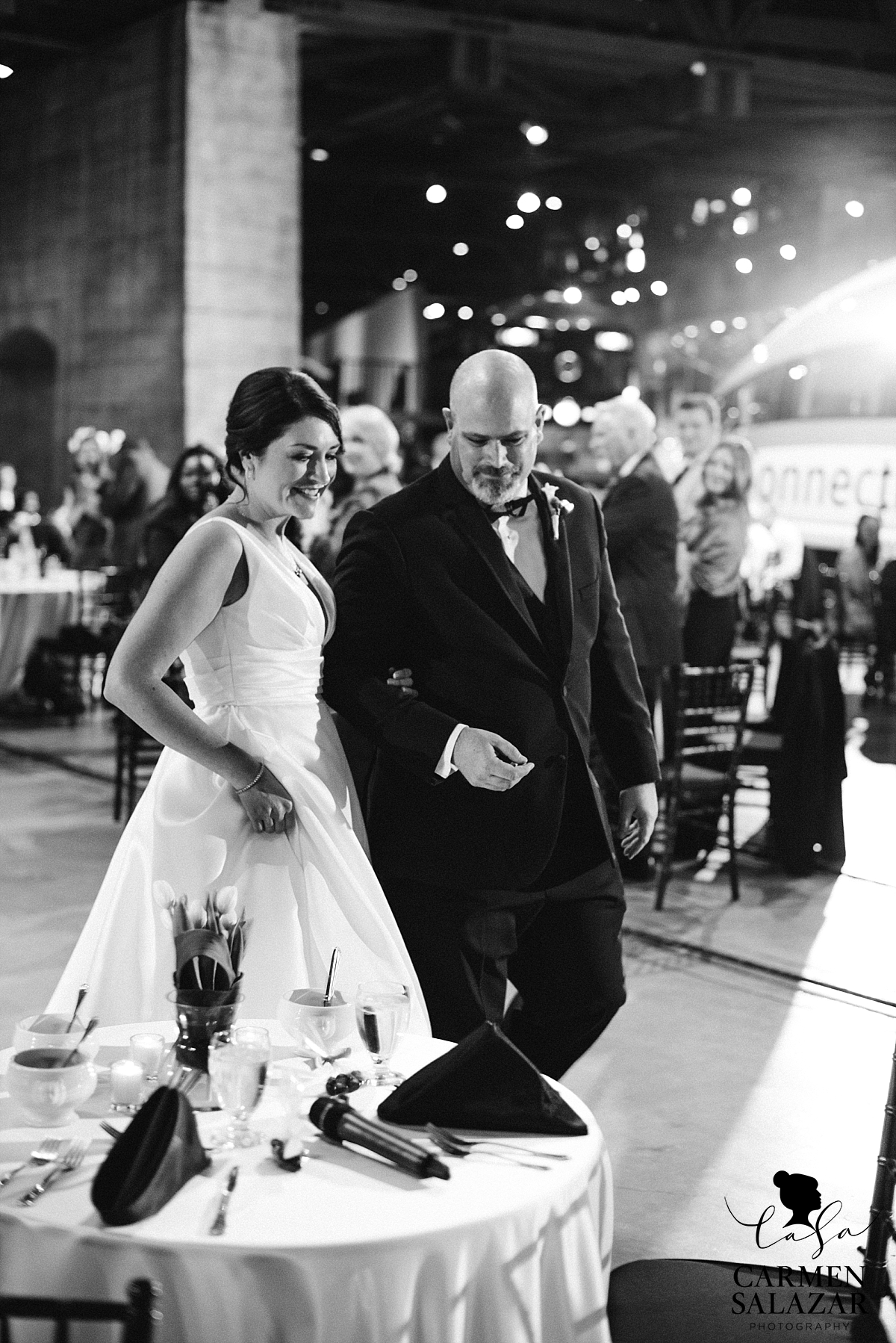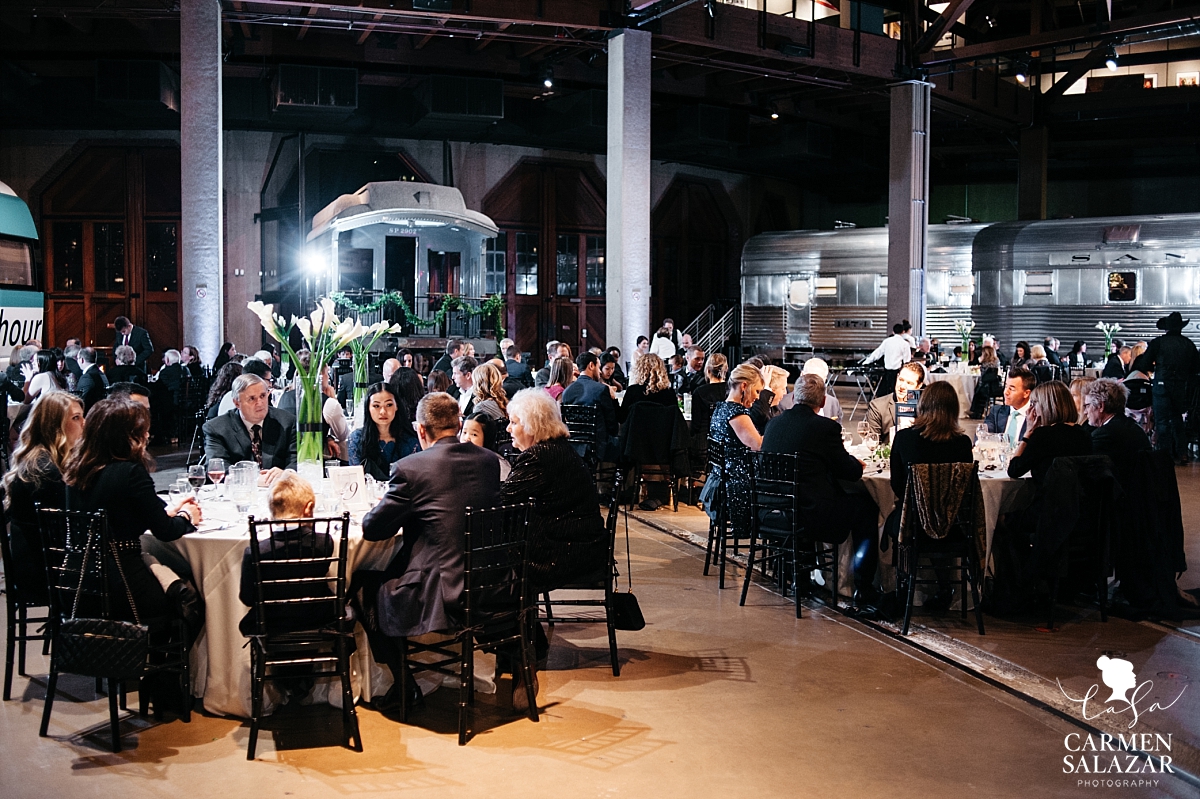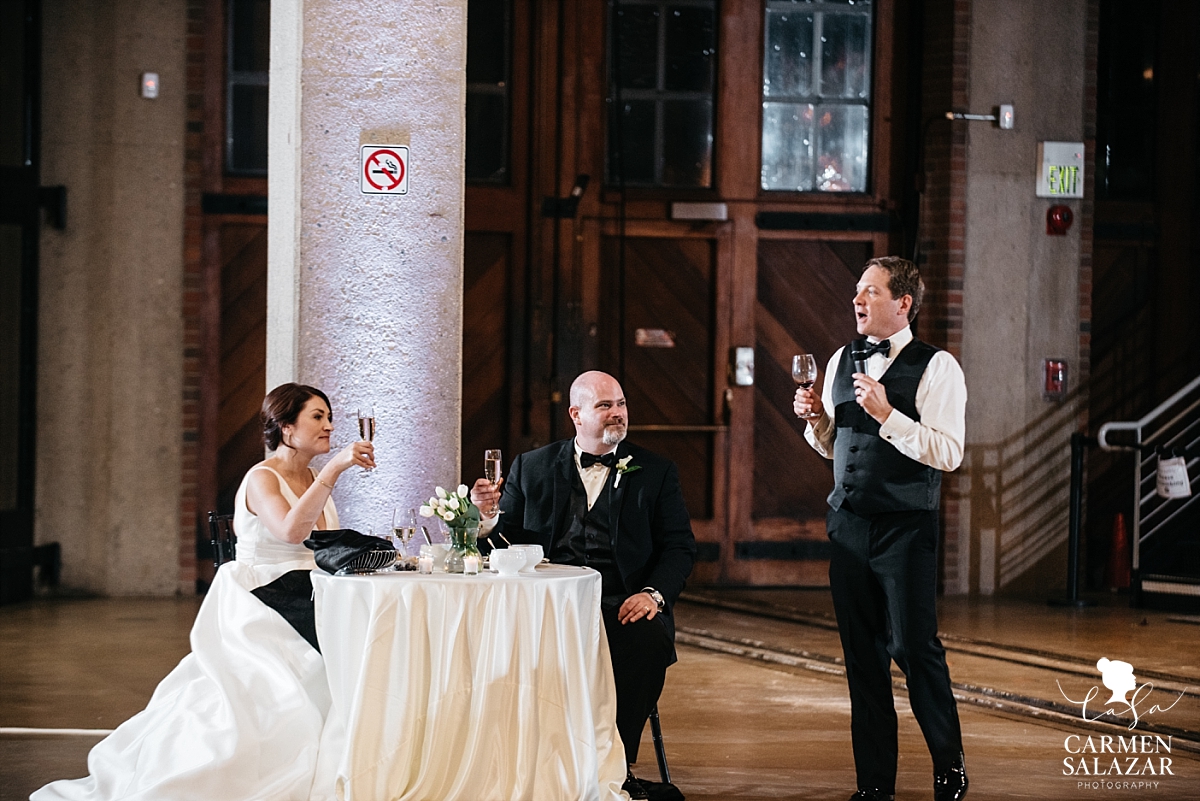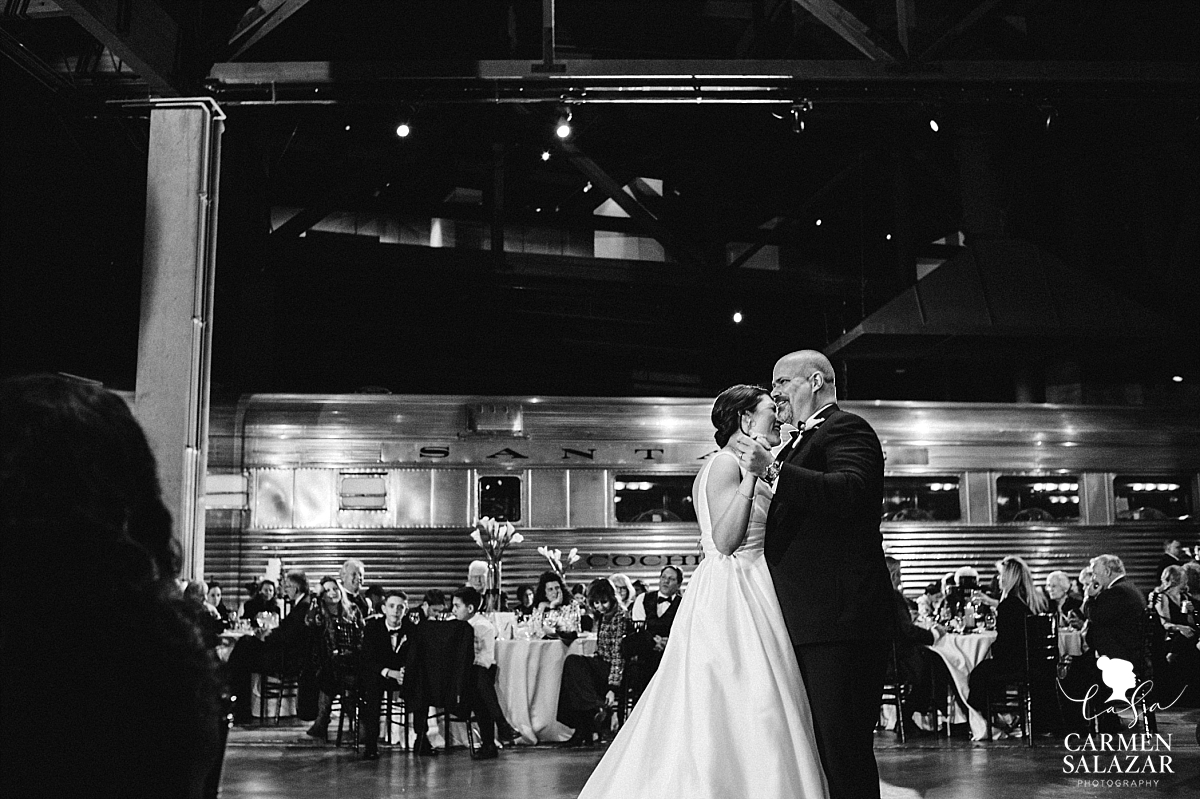 When I asked Jeff if he had the wedding jitters, he told me: "I'm going to be there for whatever she [Samantha] needs. I just want to make sure it's perfect for her."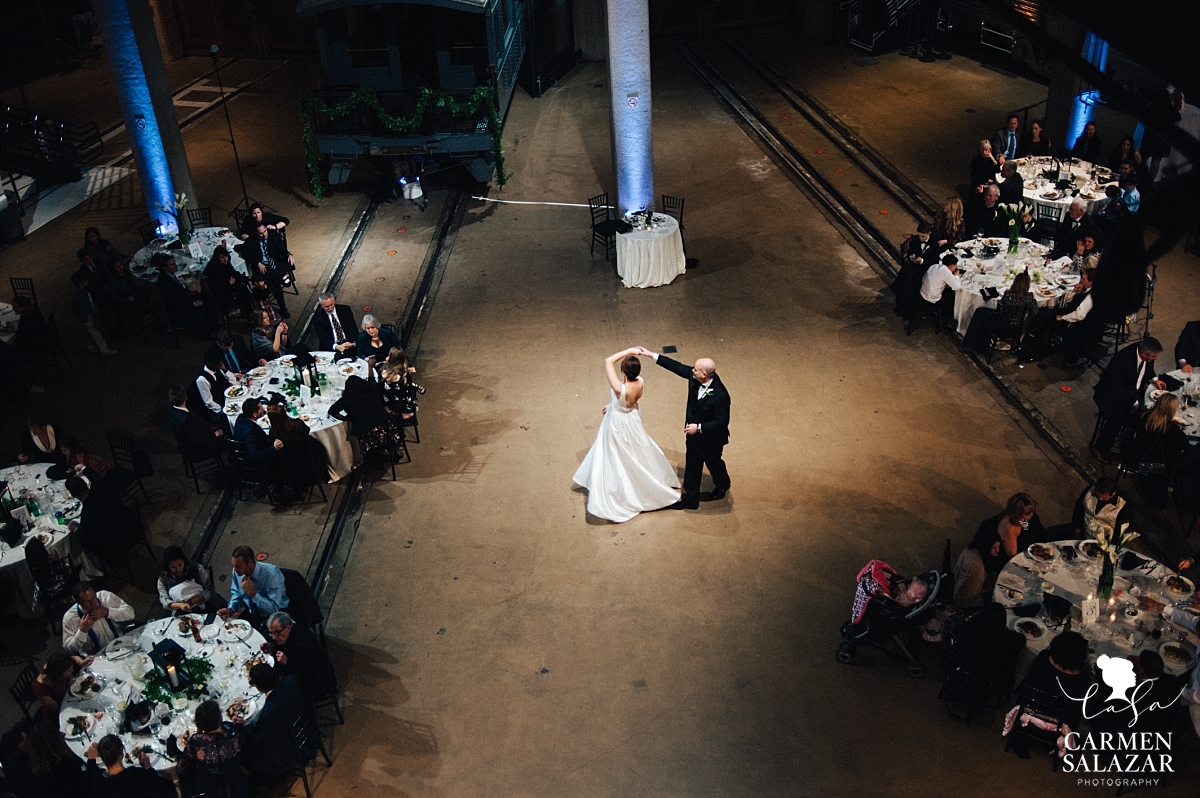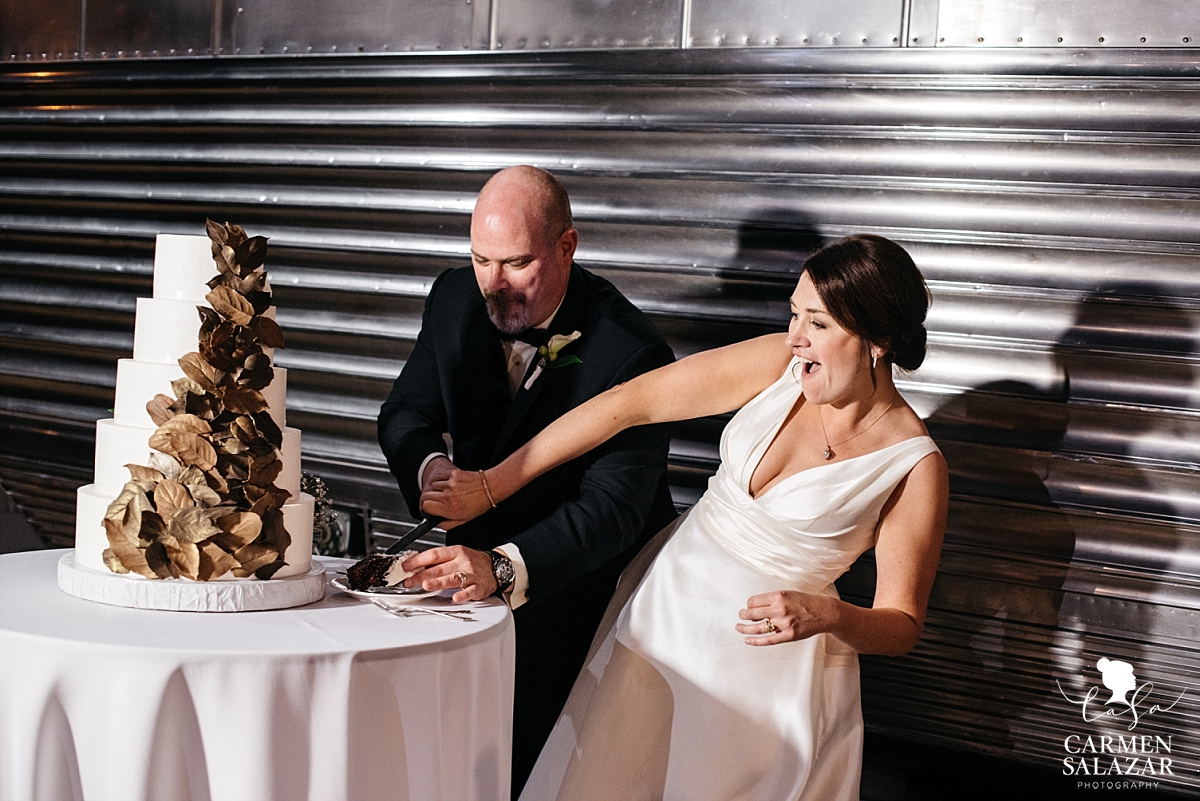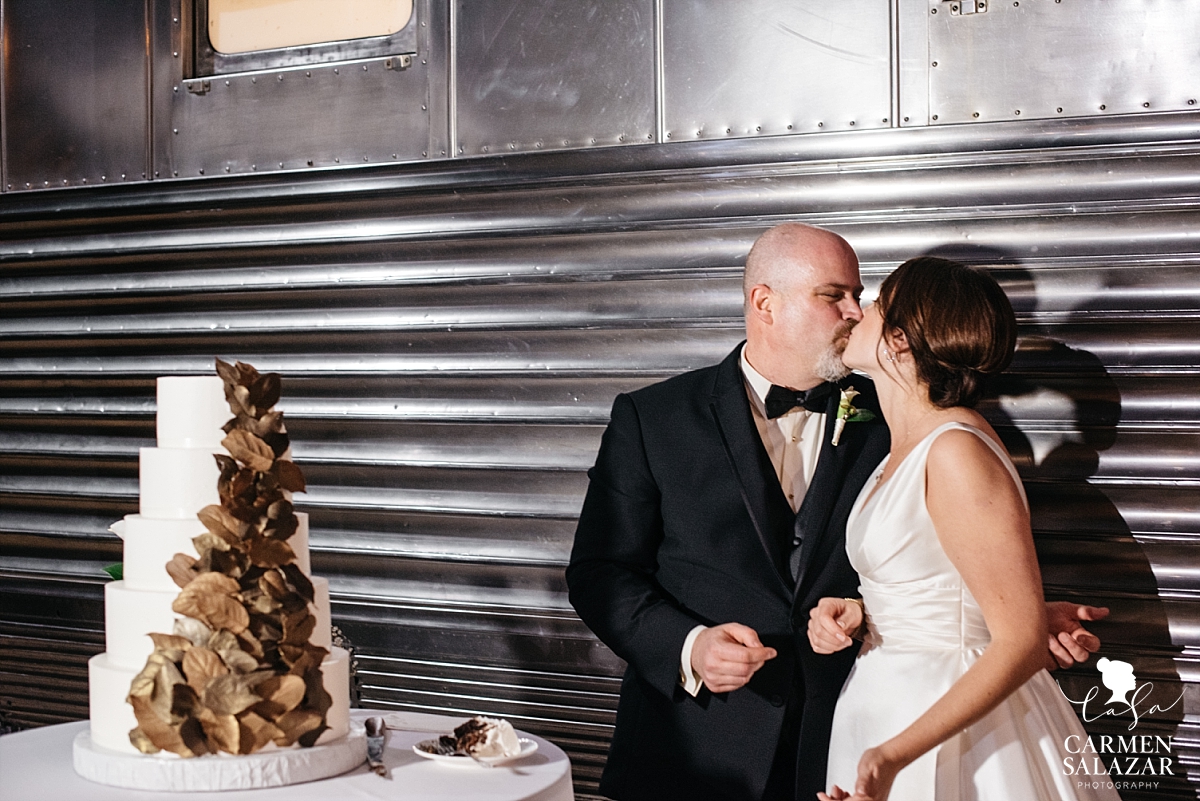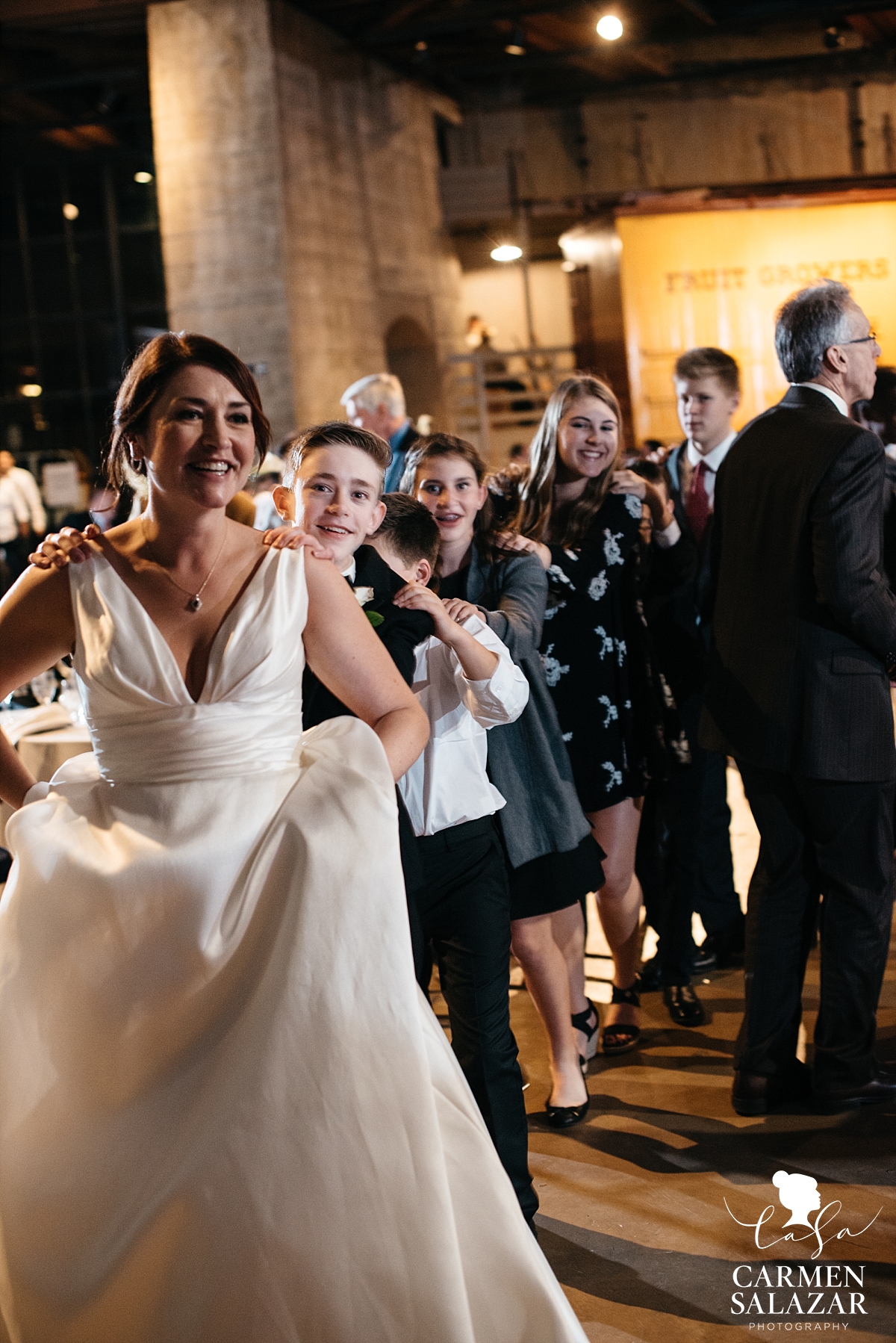 It doesn't matter how young or old you are, when it's conga time you better get your dancing shoes movin'!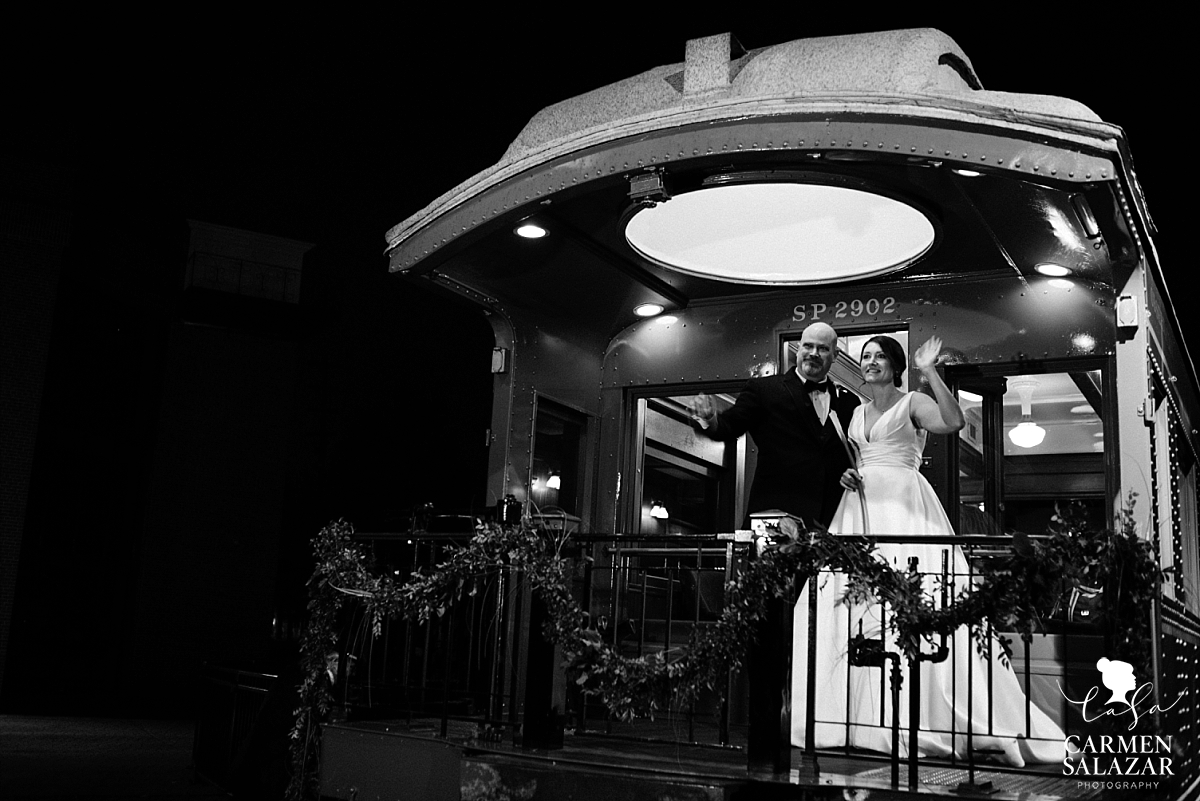 For a magical farewell, Samantha and Jeff rode their ceremony train for a grand exit from their beautiful day. That's what I call riding in style!
Happy First anniversary to these two lovebirds!
Venue – California Railroad Museum
Coordinator – Events By Rebecca
Flowers – Bloom + Vine
Event Rentals – Celebrations Rentals
Caterer – Buckhorn Grill
Cake – Above and Beyond Cakes
MC –  DJ Rufio Entertainment
Music – Sacramento String Quartet
Transportation – Limitless Limos