After some wedding whiskey and a bagpipe serenade, Claire and Dennis became man and wife in the beautiful Kirkwood forest. These lovebirds kept the kisses coming and were more than a little excited to join their gorgeous bohemian reception.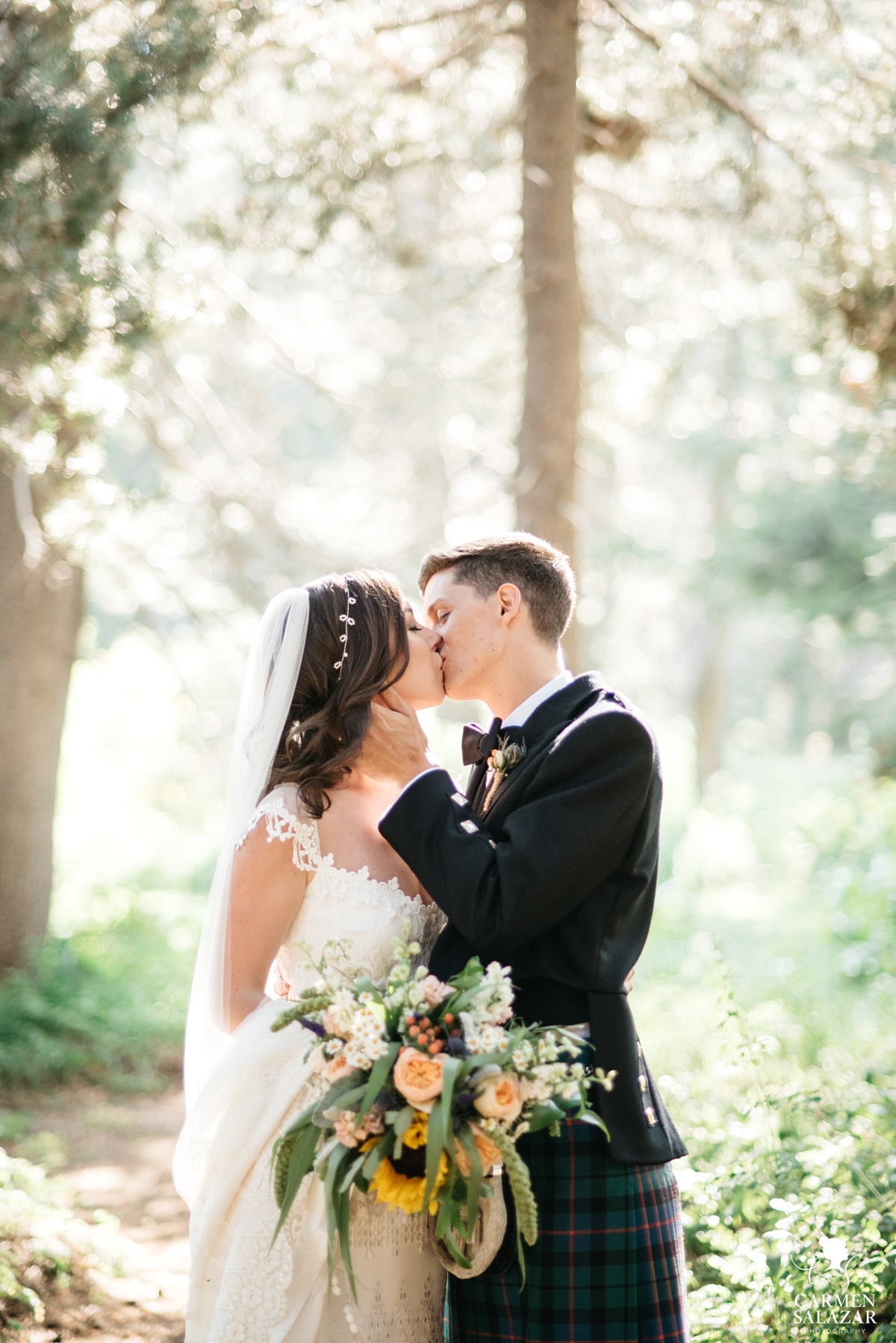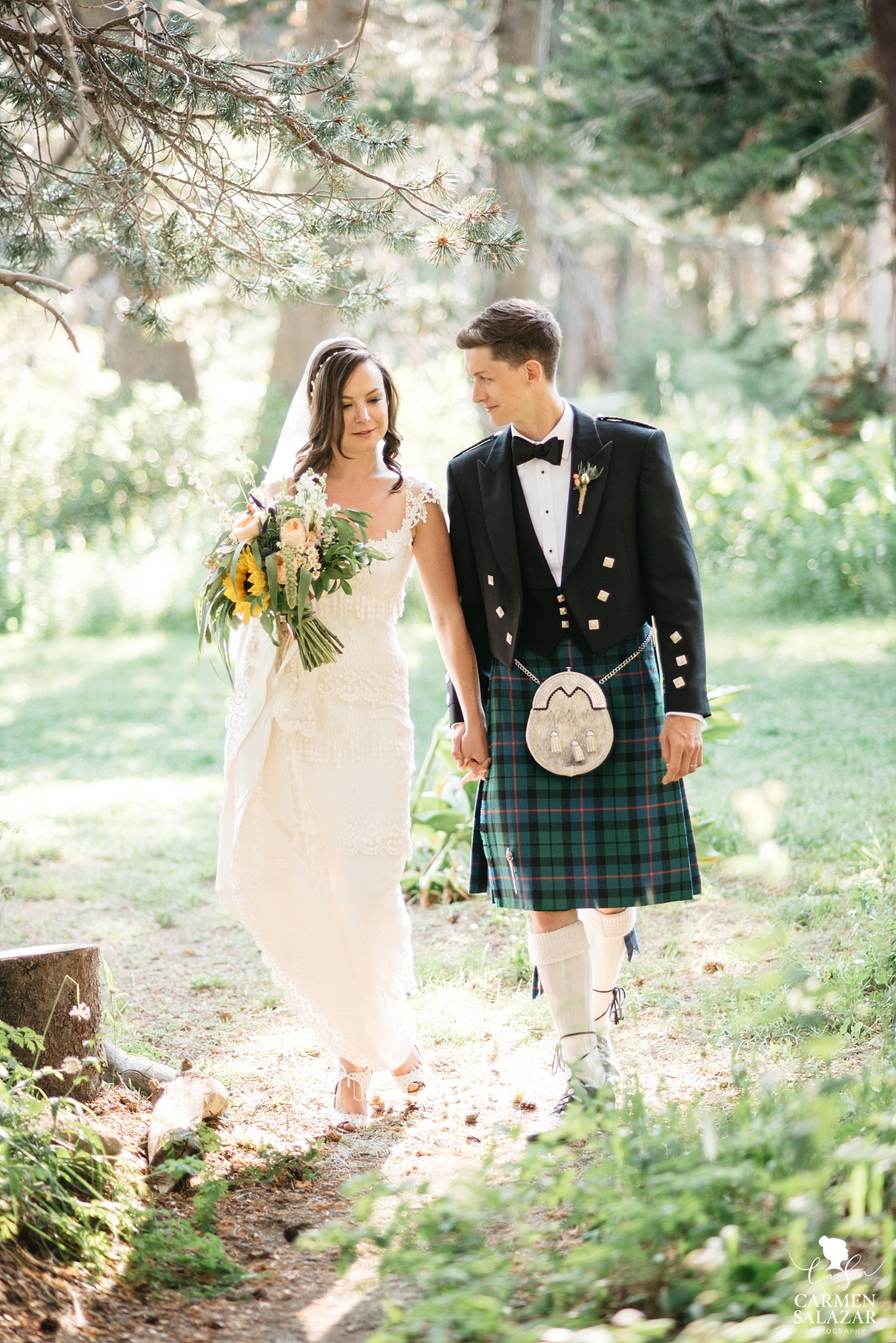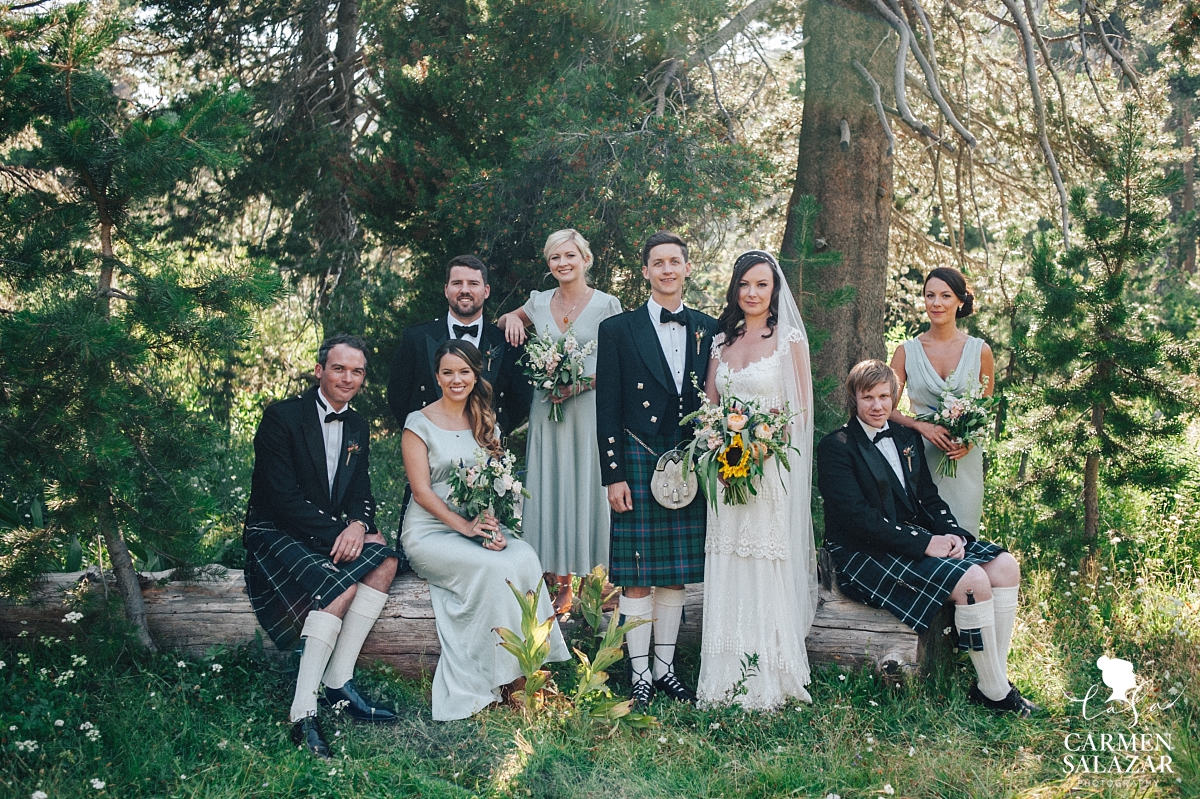 Our bride and groom, with fabulous bridal party, looked like they stepped out of time  — Scottish vintage is clearly the style to turn your wedding into a fairytale!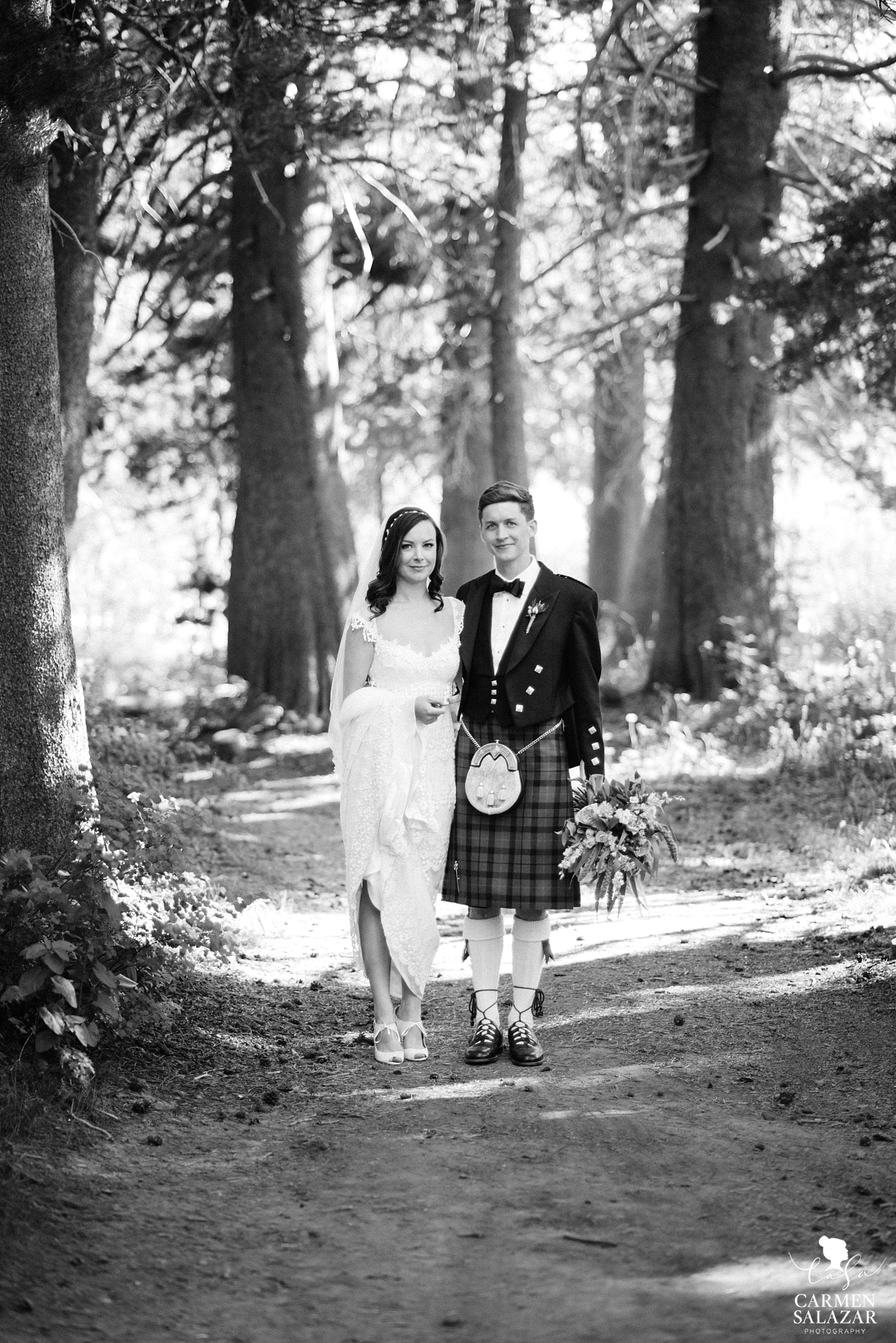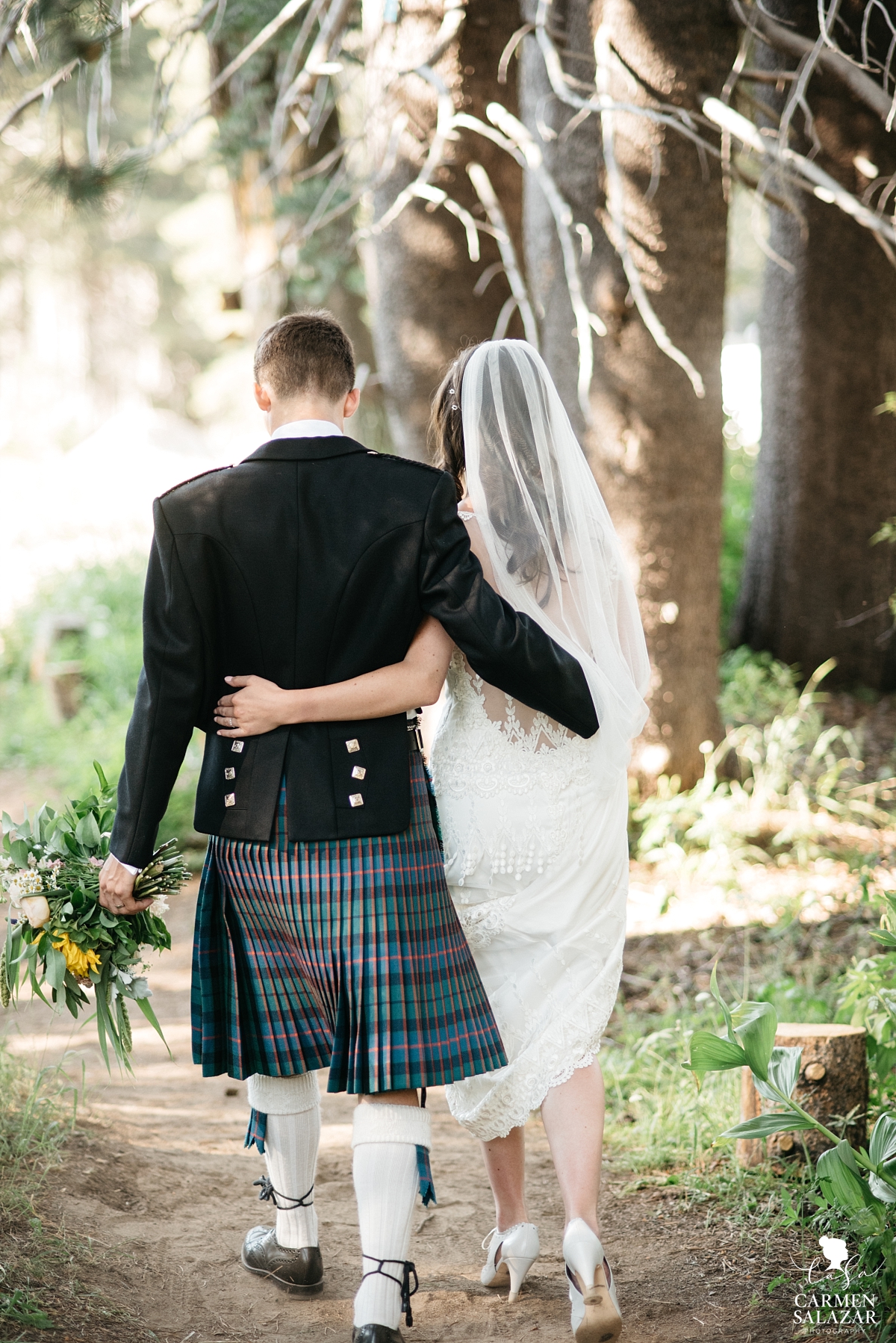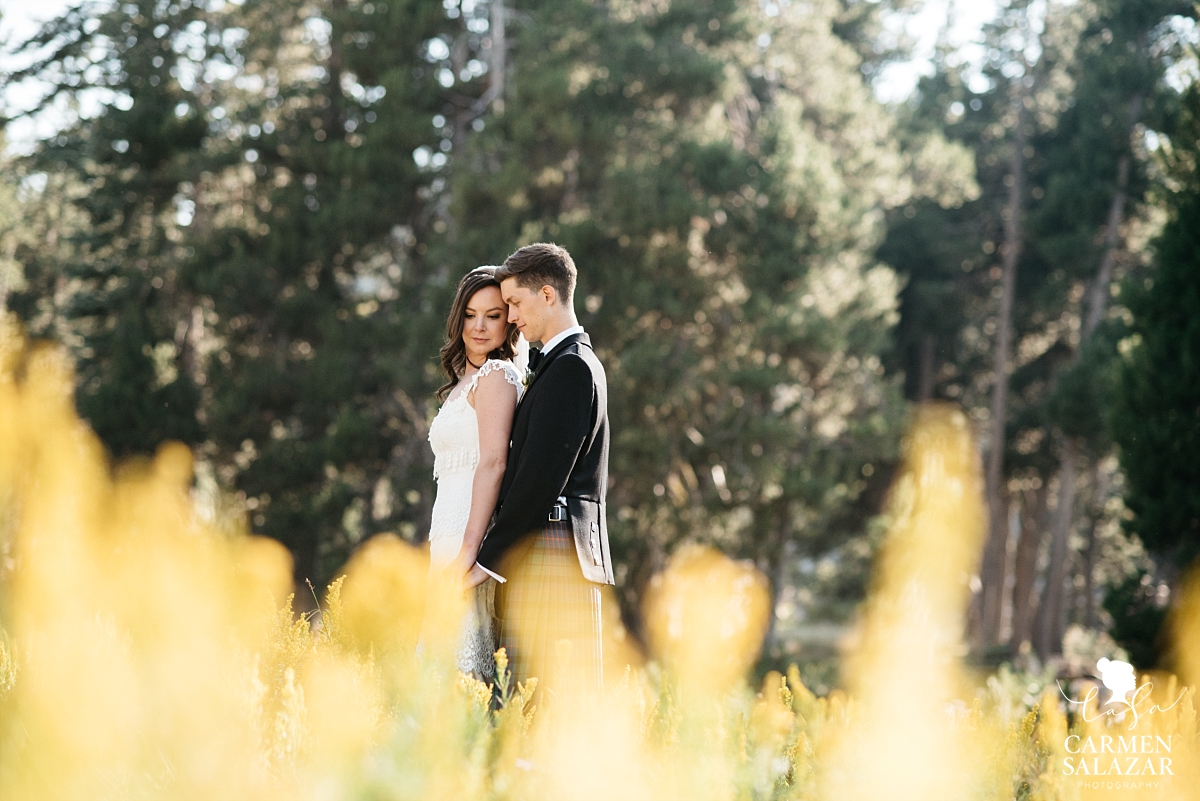 The Hideout's foliage is unparalleled!  If our couple wasn't already stunning, Tahoe's natural beauty was the perfect location for some yummy flower field portraits.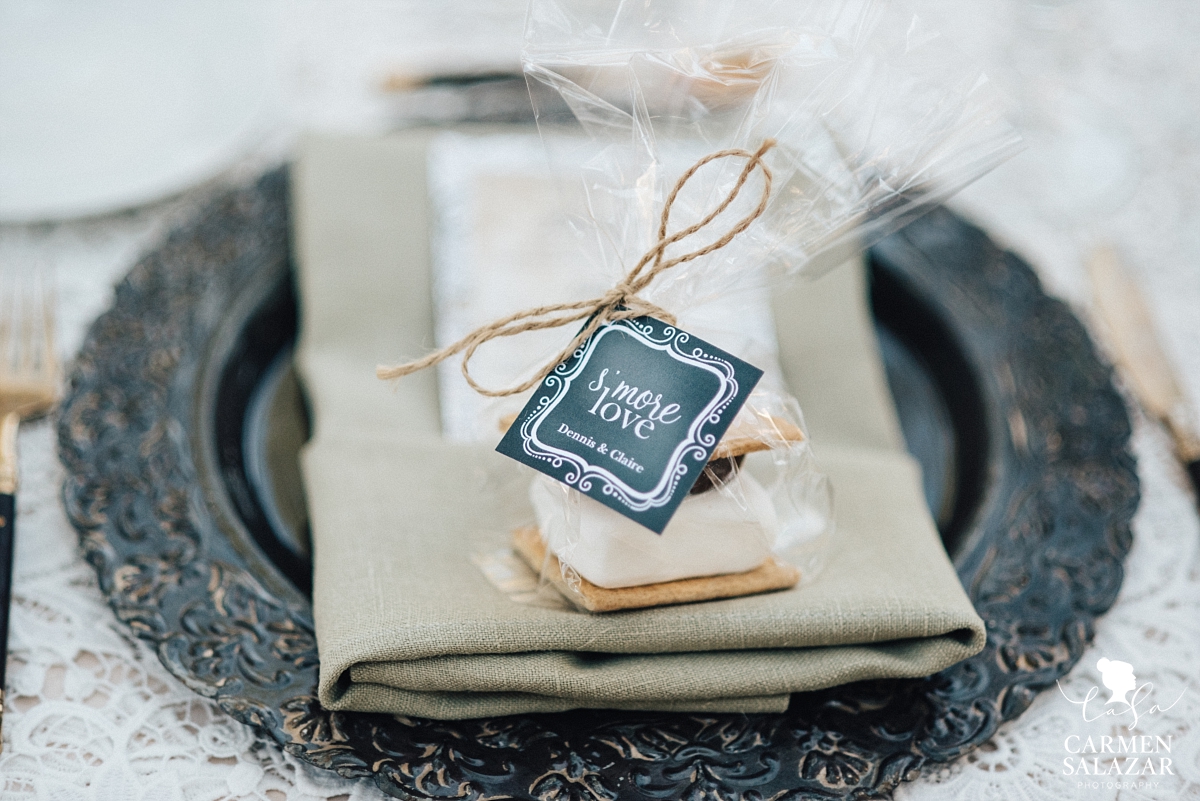 Speaking of yummy — everyone should have s'mores as favors. I heart this camping throwback treat!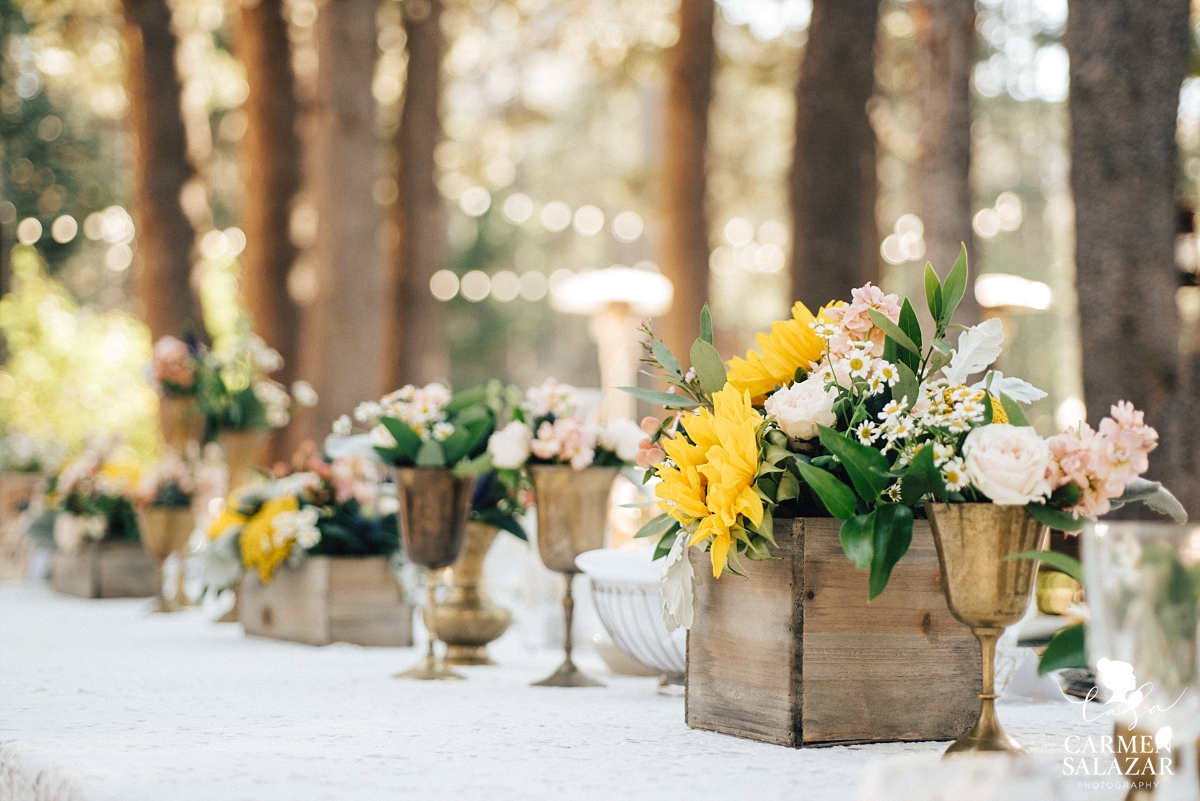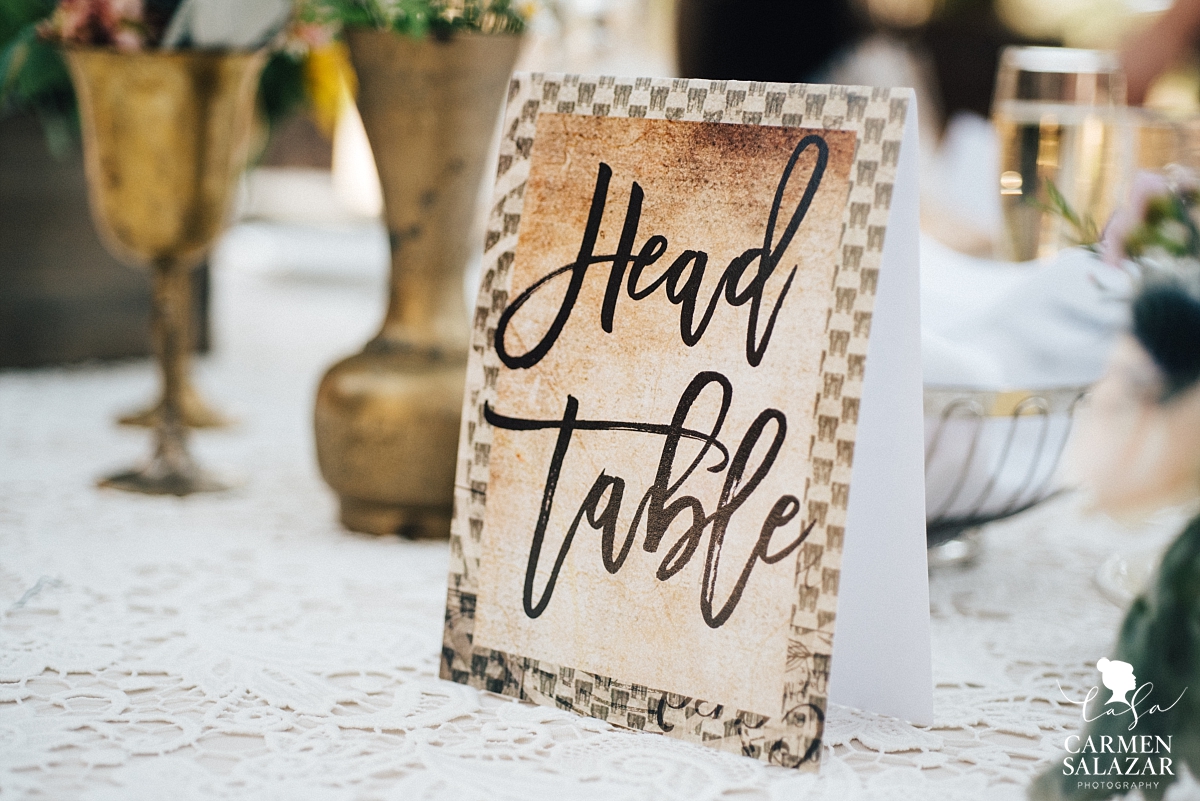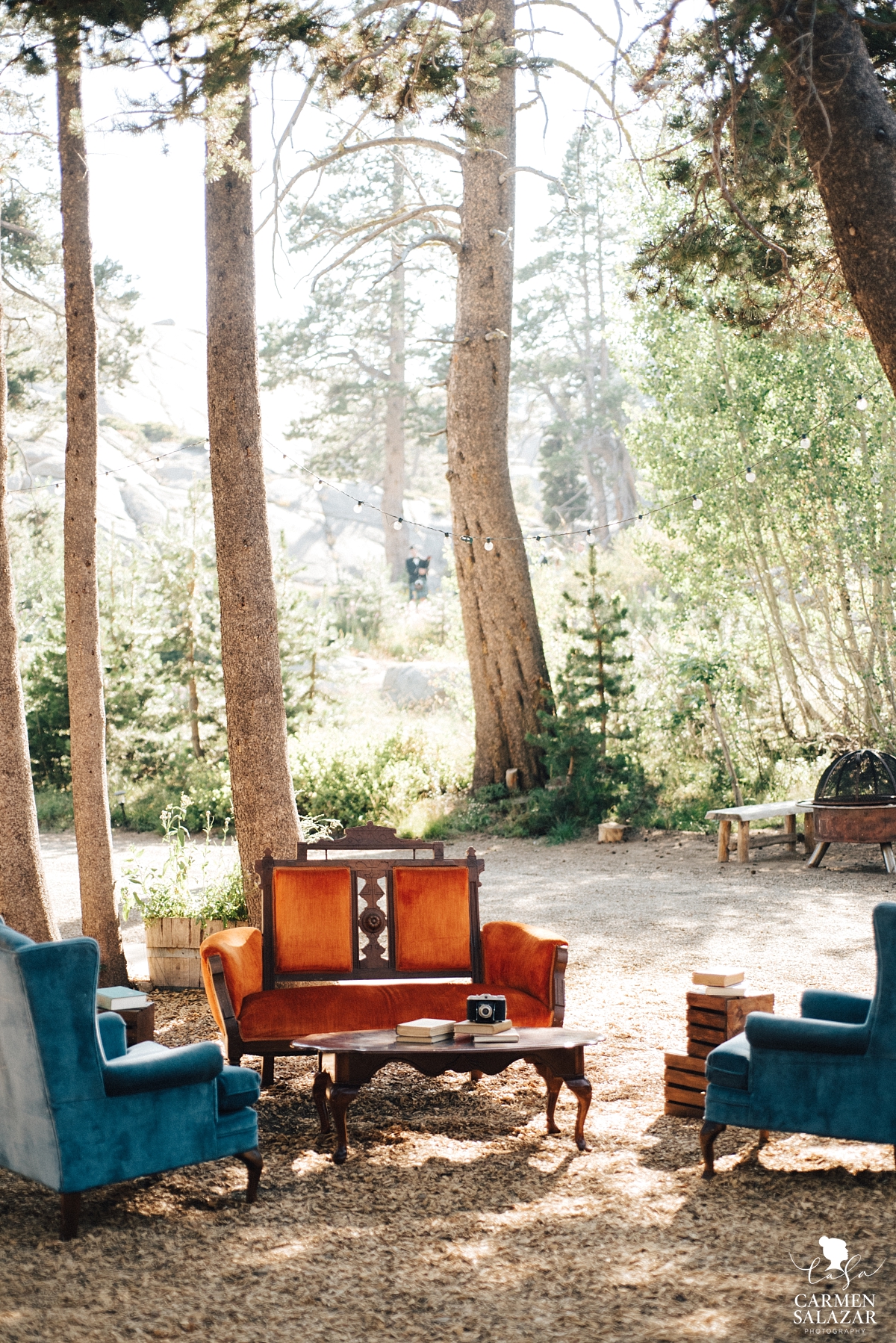 Velvet hand-carved couches = check
Adorable film cameras = check
Classic literature (which doubles as a cake stand) = check
Bohemian wedding style done right!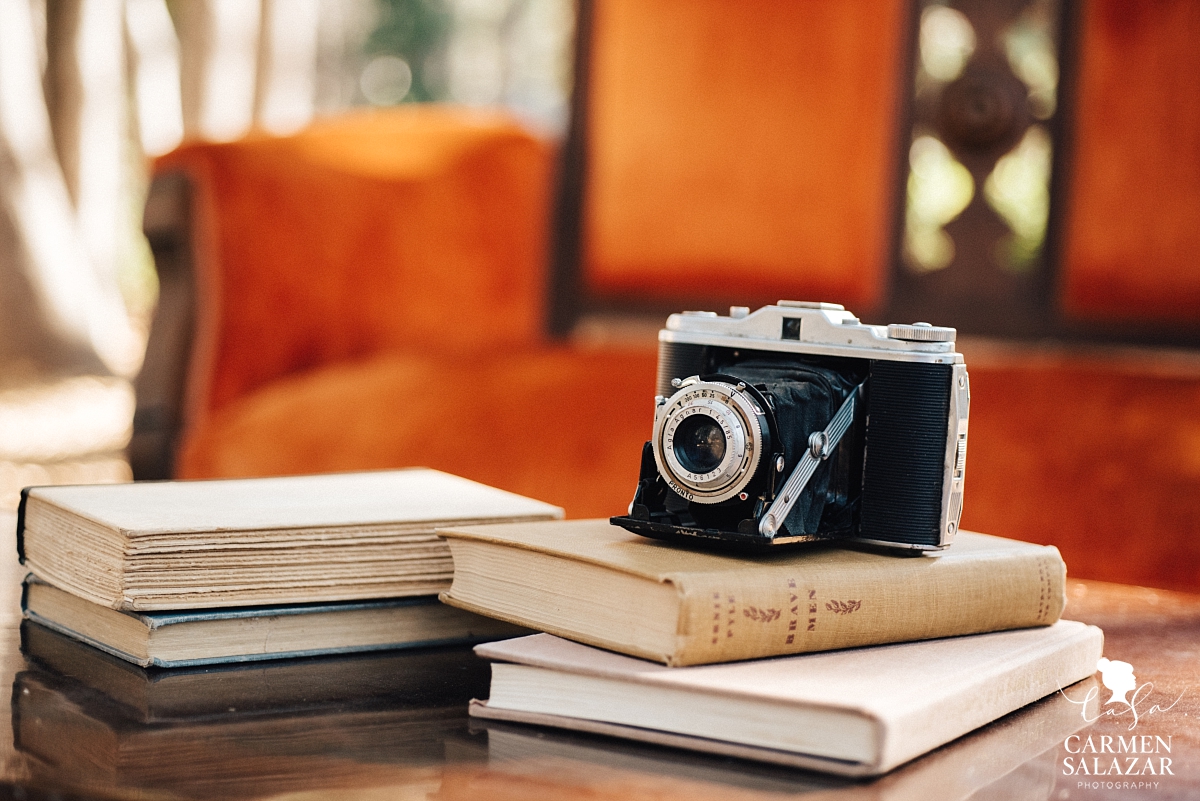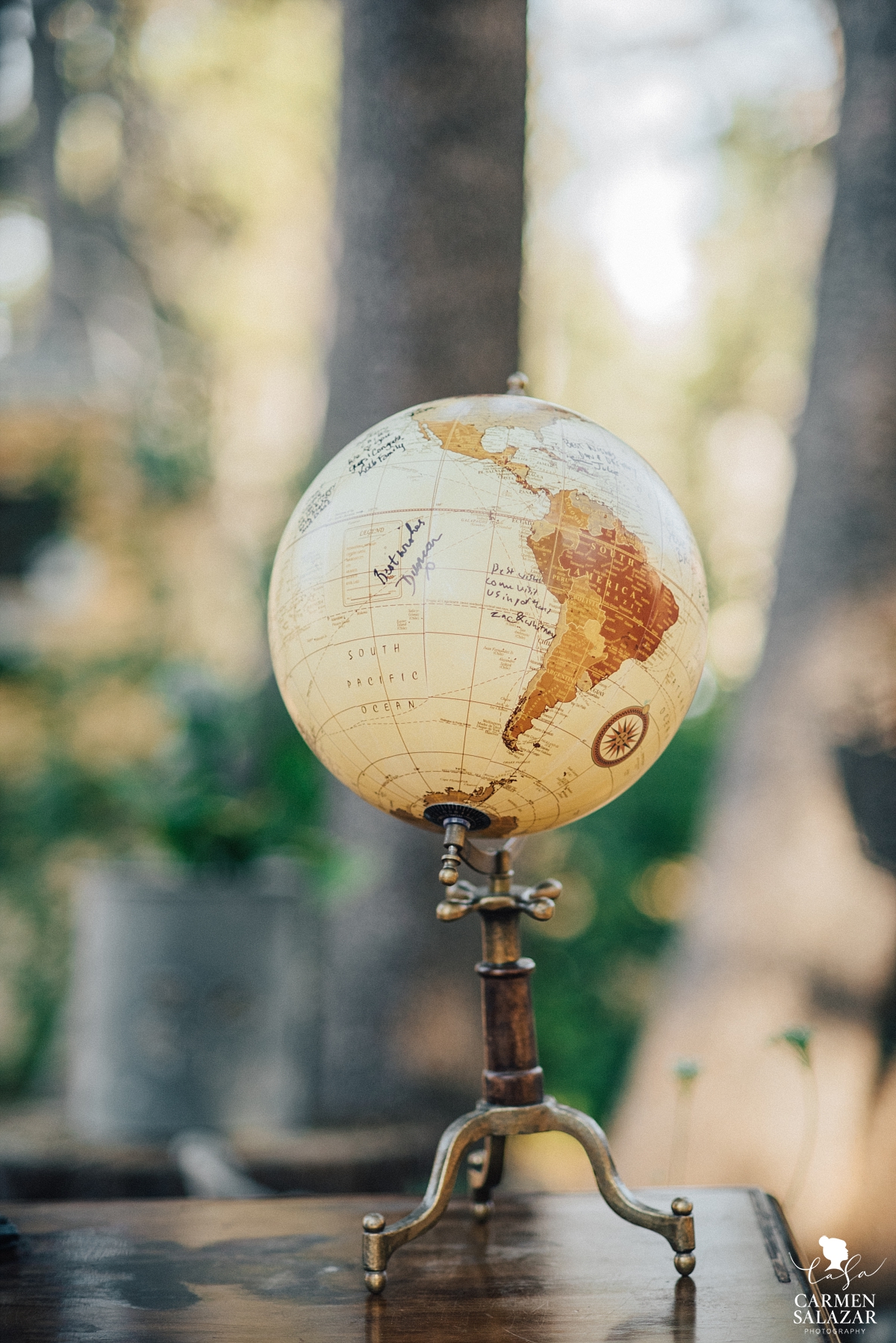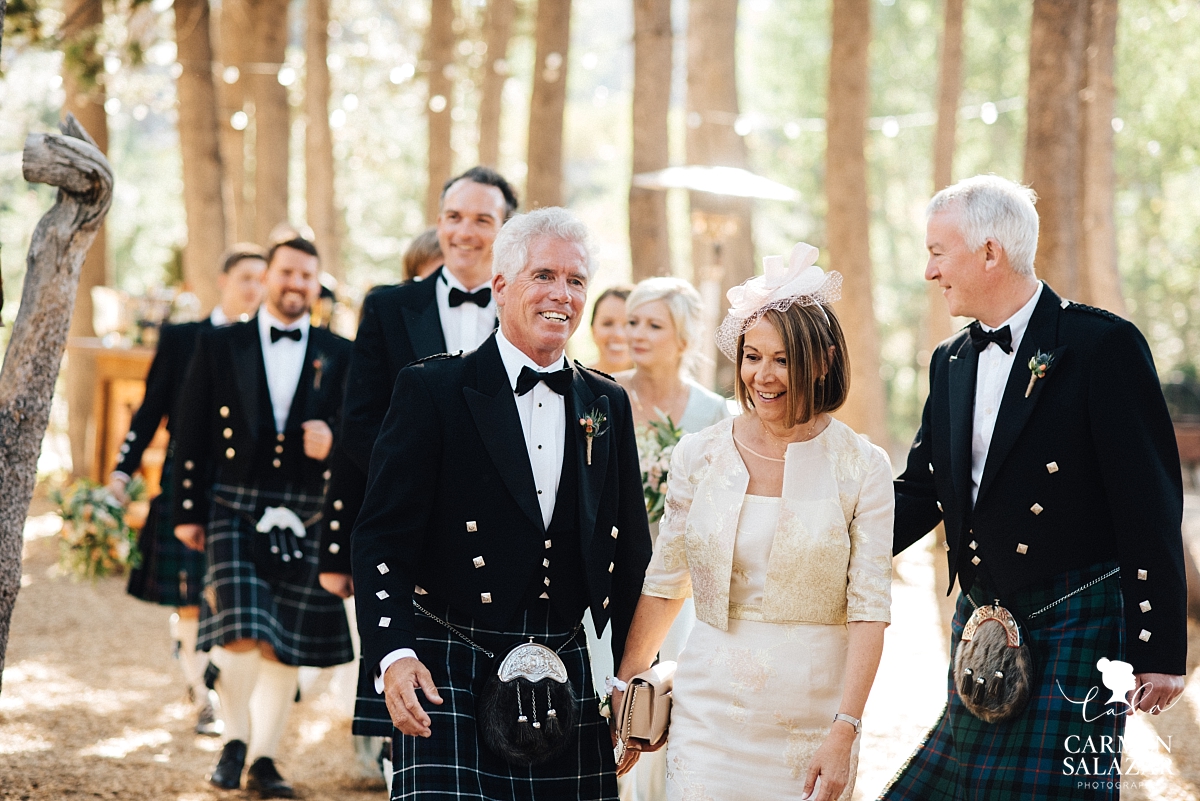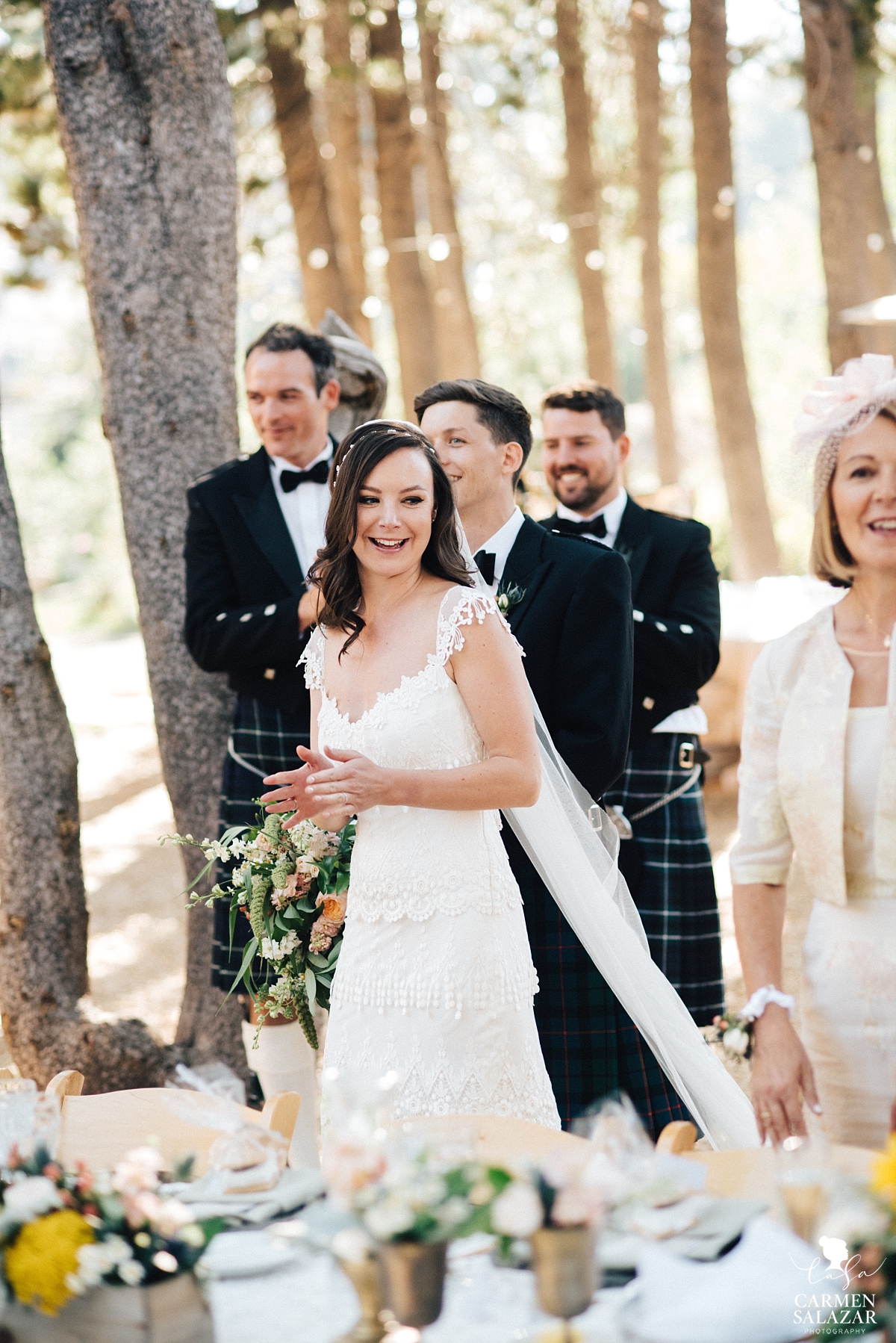 After a chance meeting in a train station in Paris, Claire and Dennis knew they had found The One. (If you thought this love story couldn't get any sweeter, guess again!)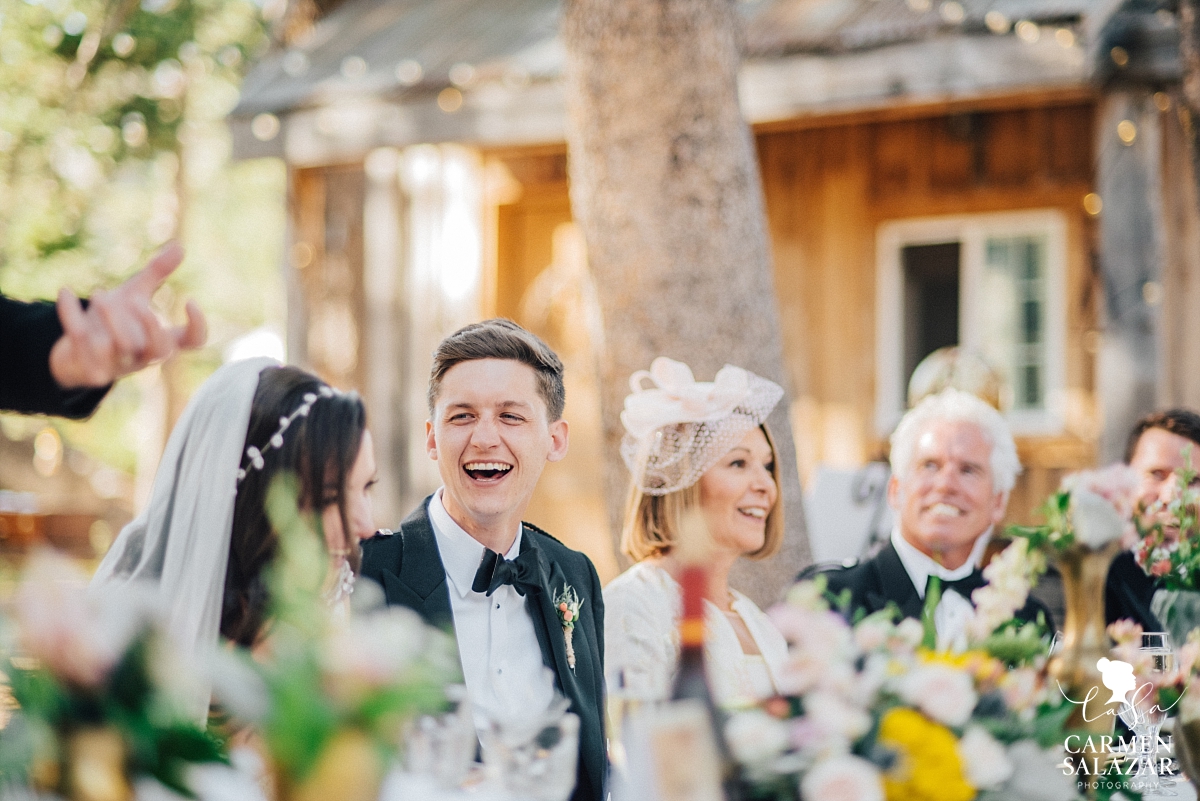 They were formally introduced by their classmates, while studying in France — Claire studying abroad from Glasgow, Scotland and Dennis studying abroad from Northern California.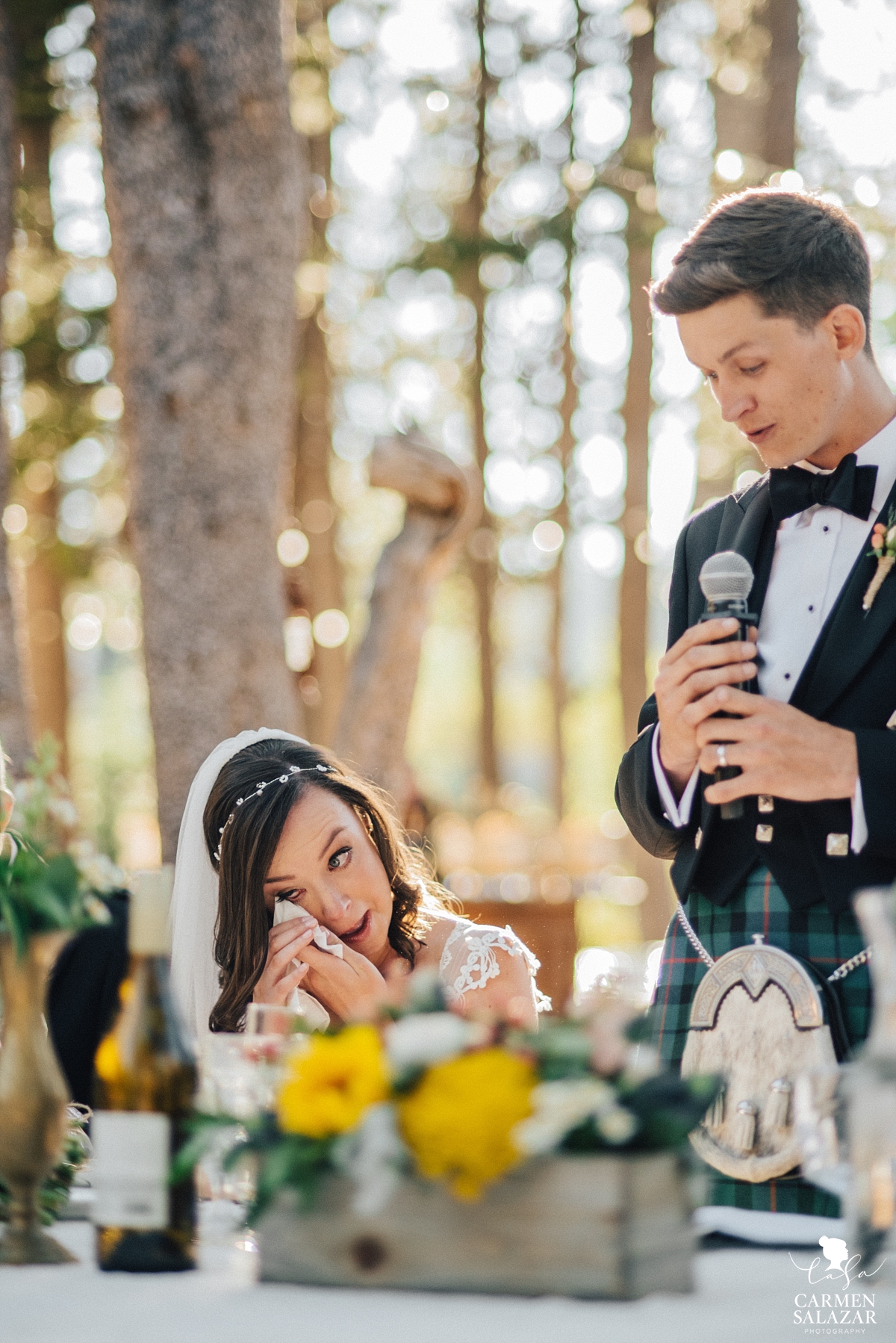 Little did they know their love story would lead to Dennis moving across the globe to join his love in Scotland, and with their magical wedding in the California woods bringing their international families together.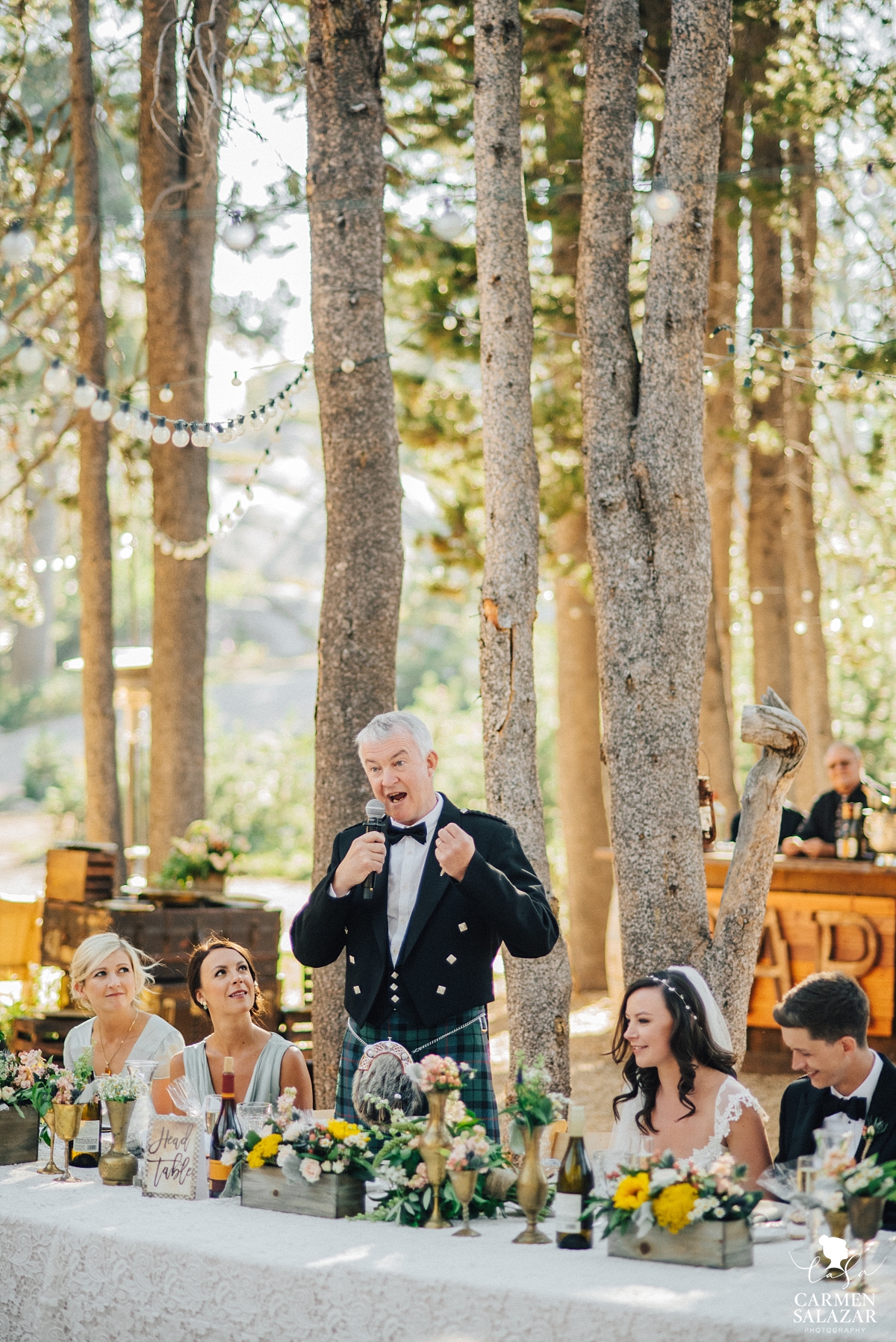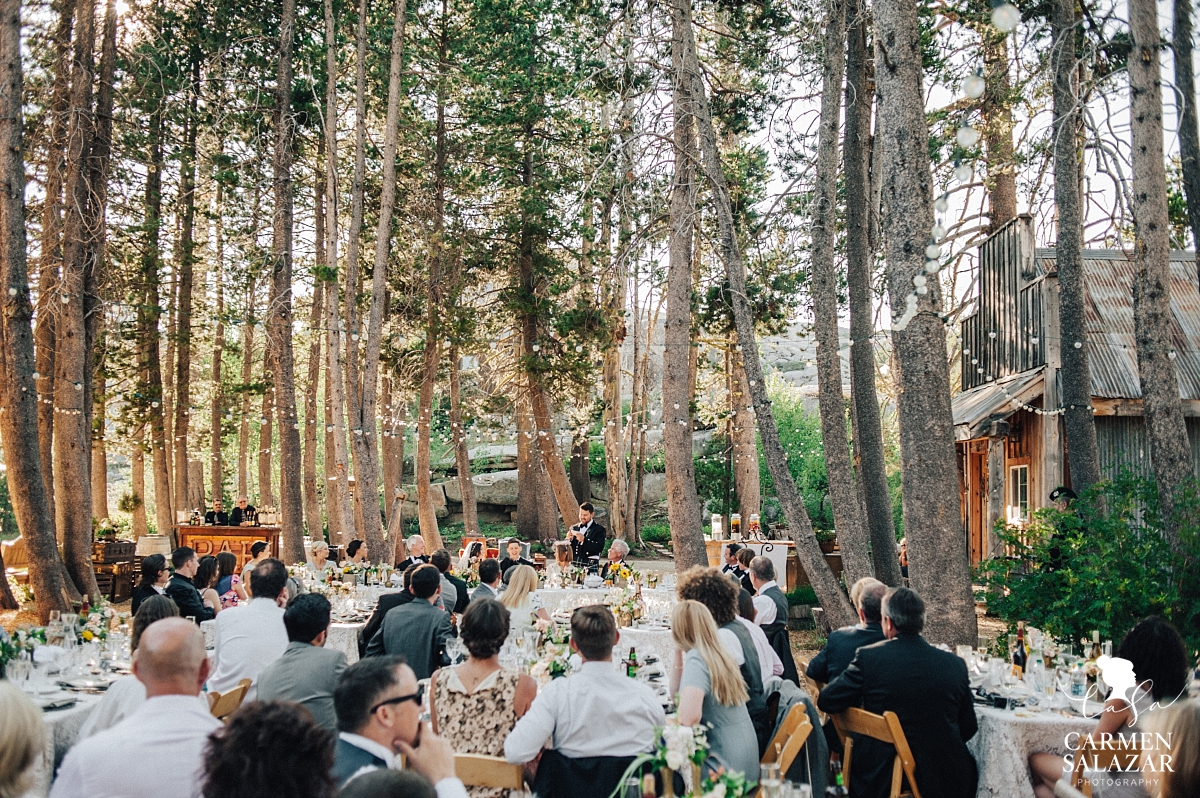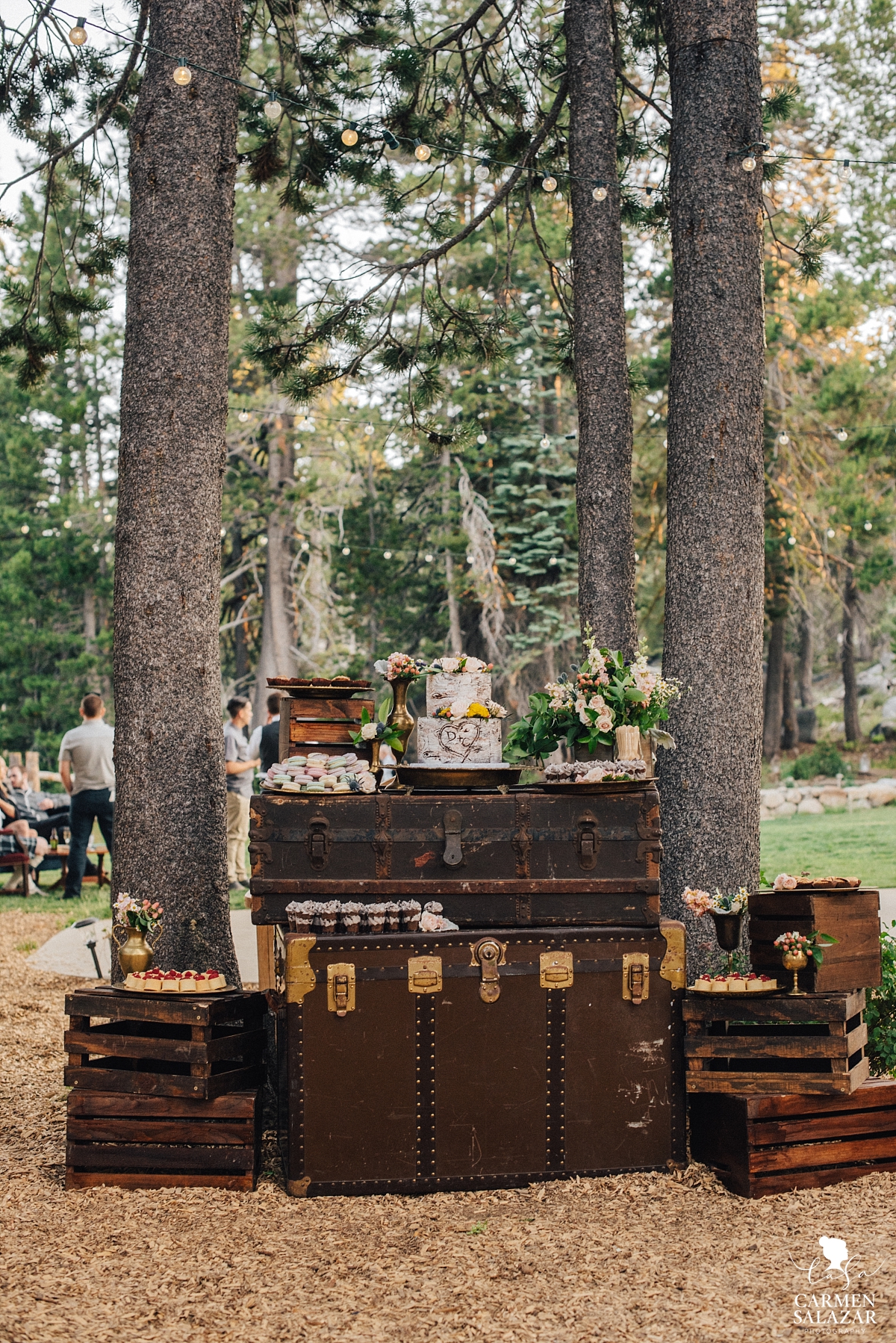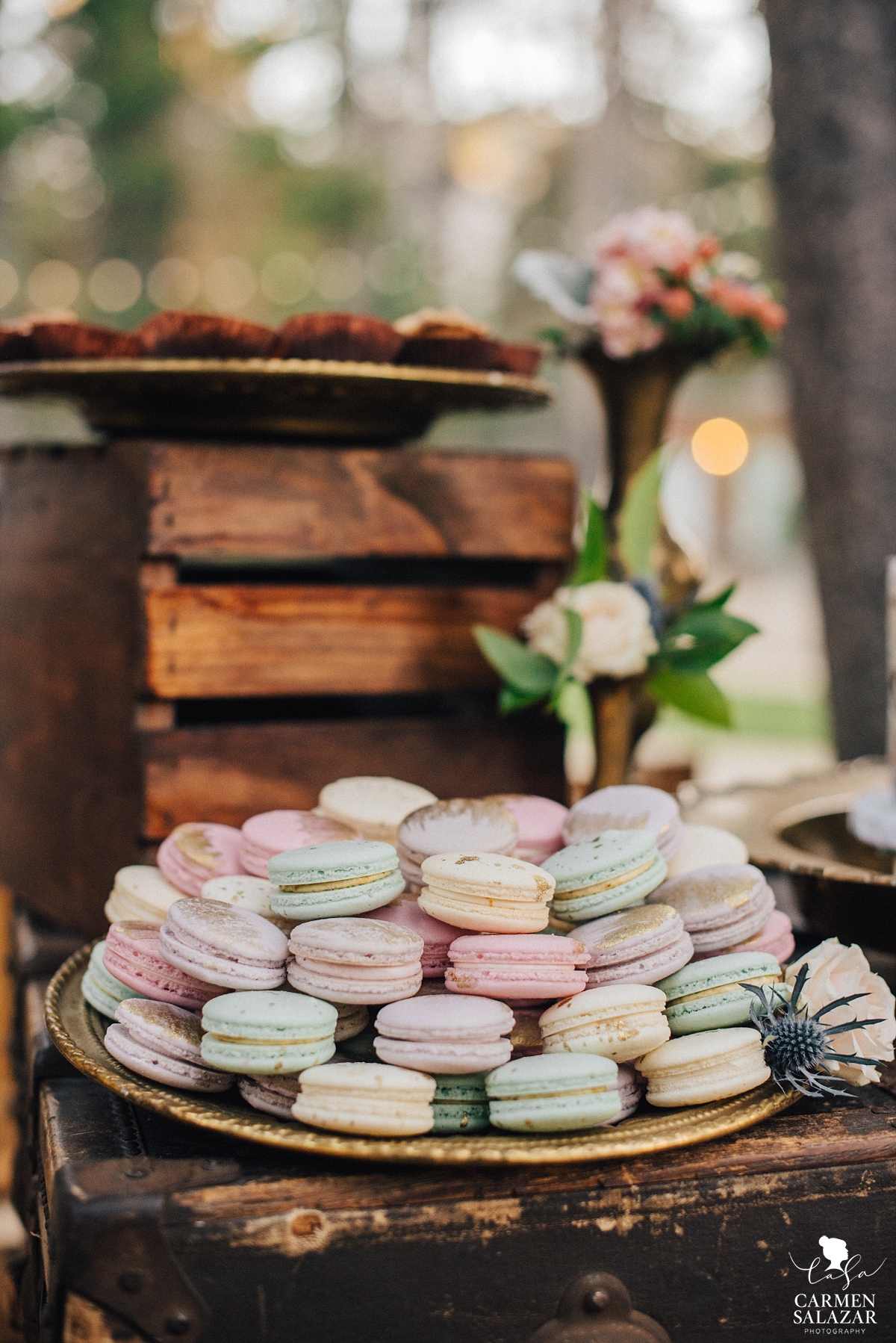 With Claire being half-French, macarons were a (delicious) must!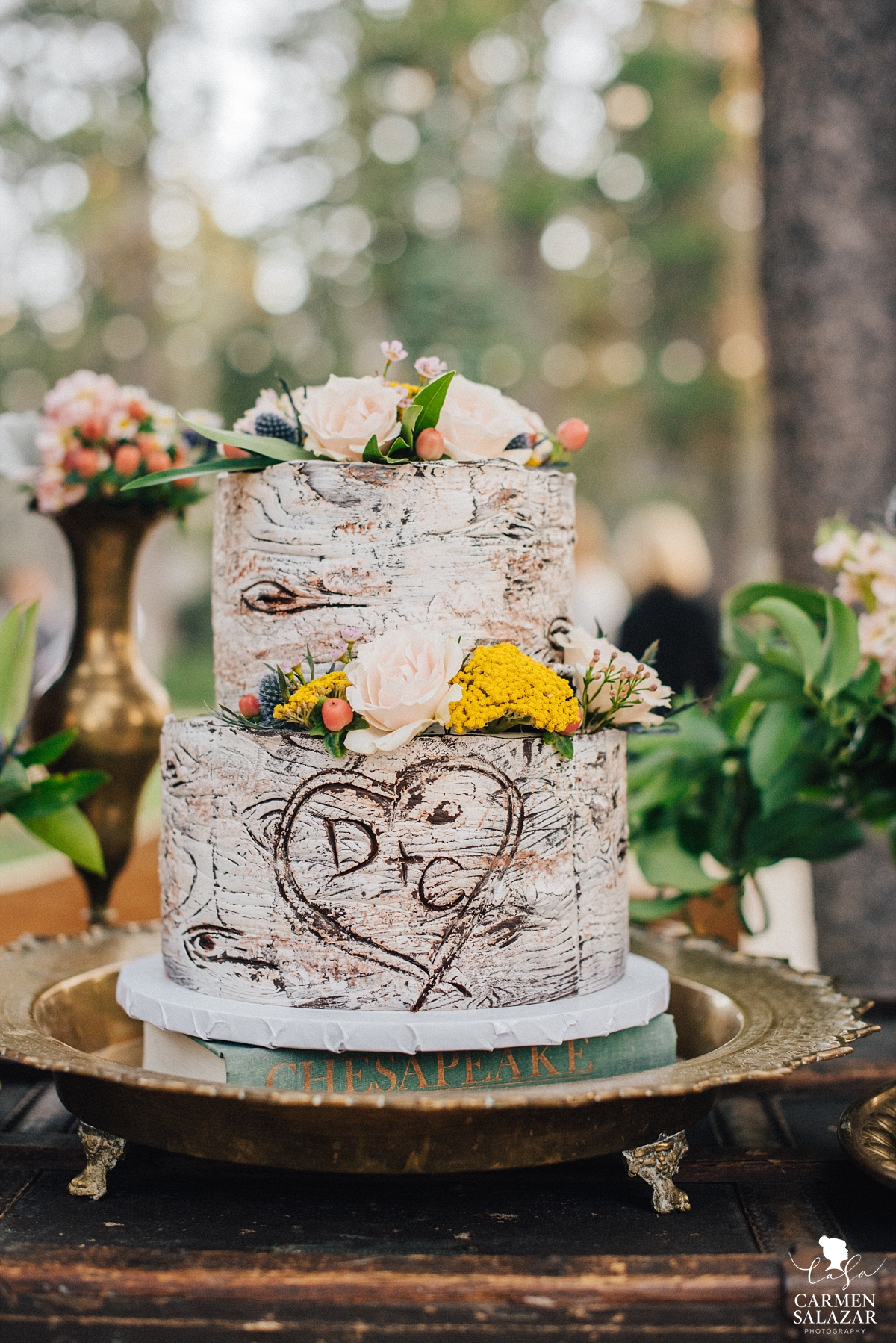 This is the cutest cake I have ever seen! The "carved" heart with their initials perfectly worked into their outdoor vintage theme, and these lovebirds didn't want to cut it because it was too perfect.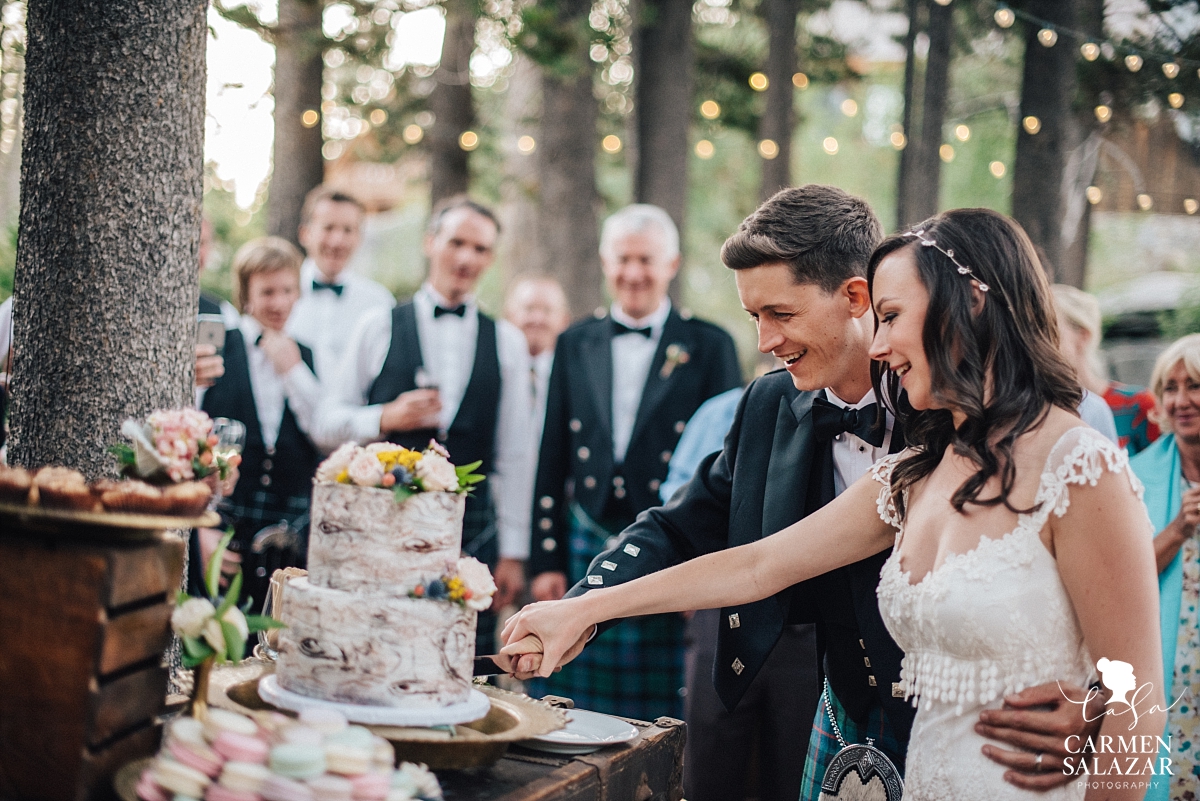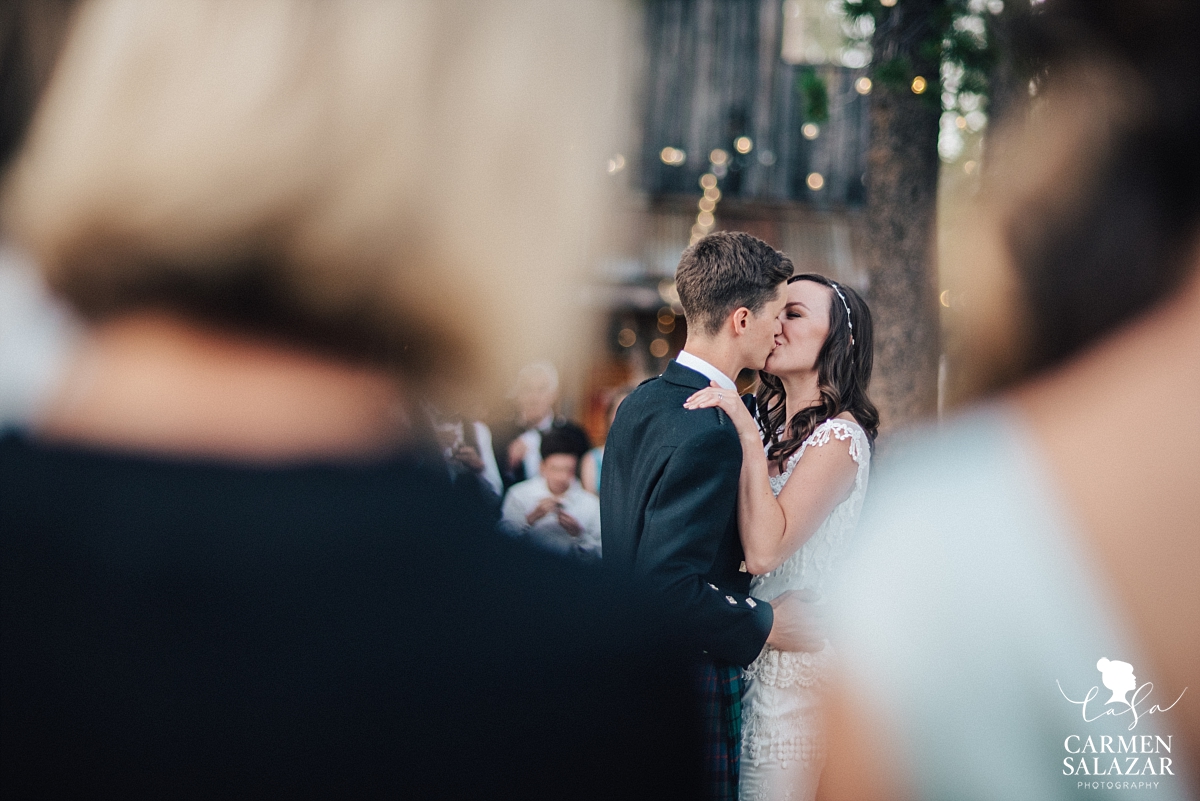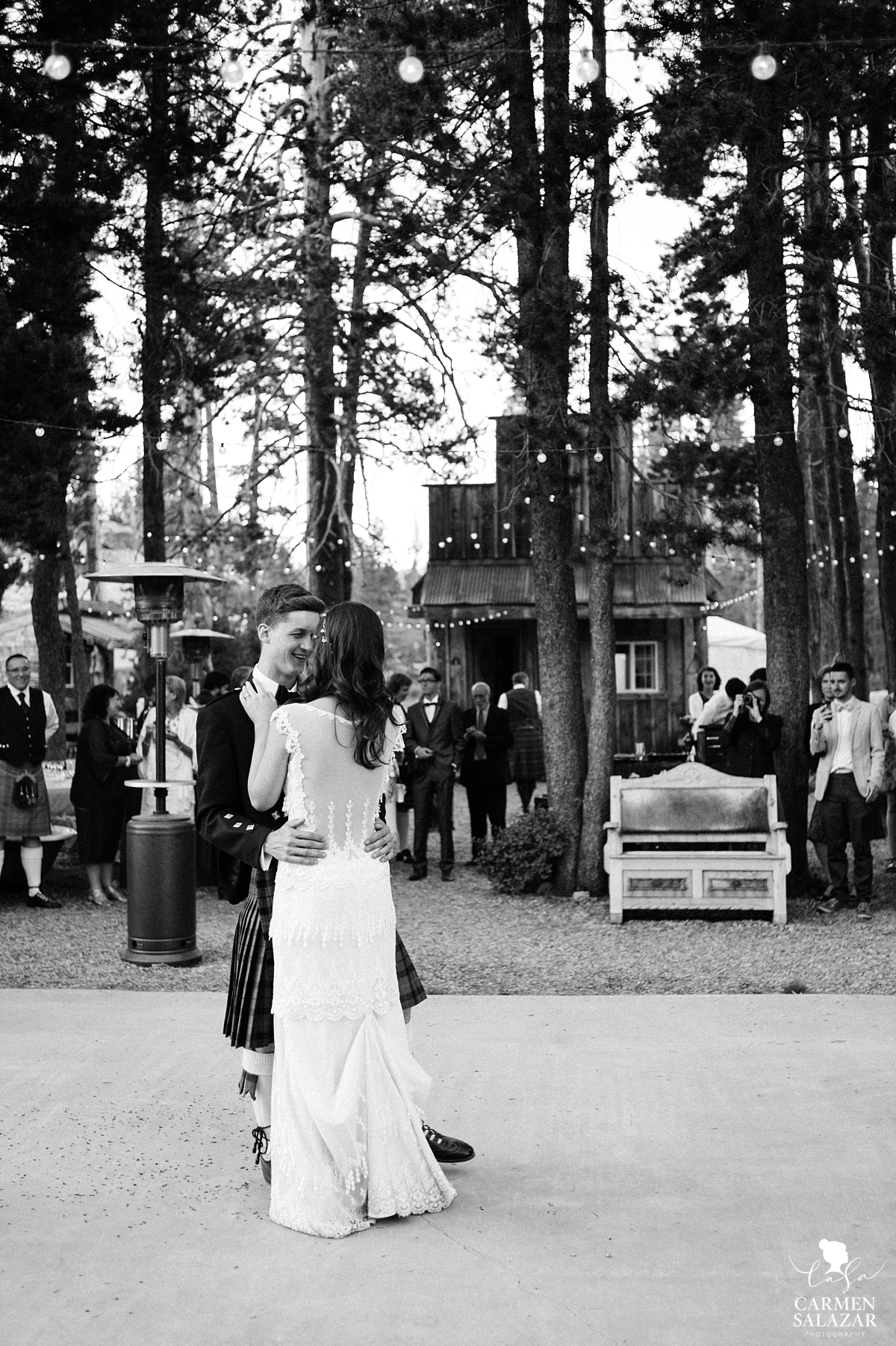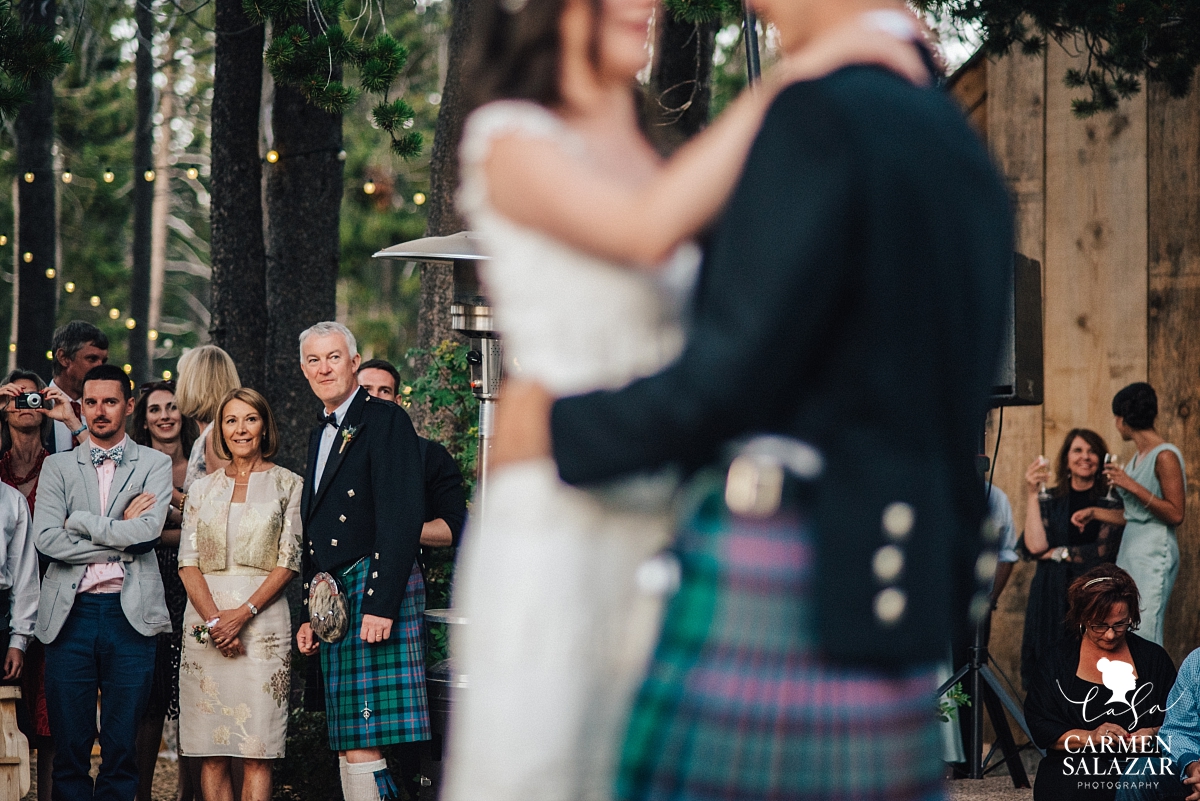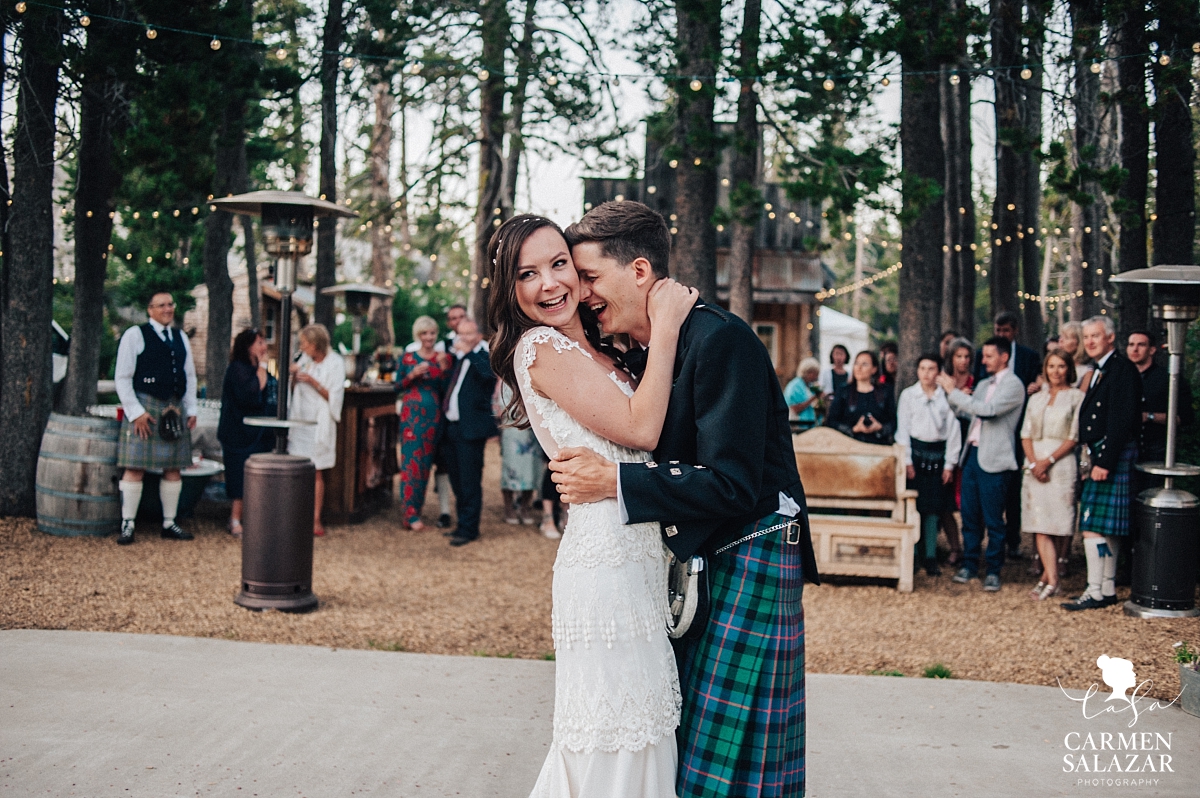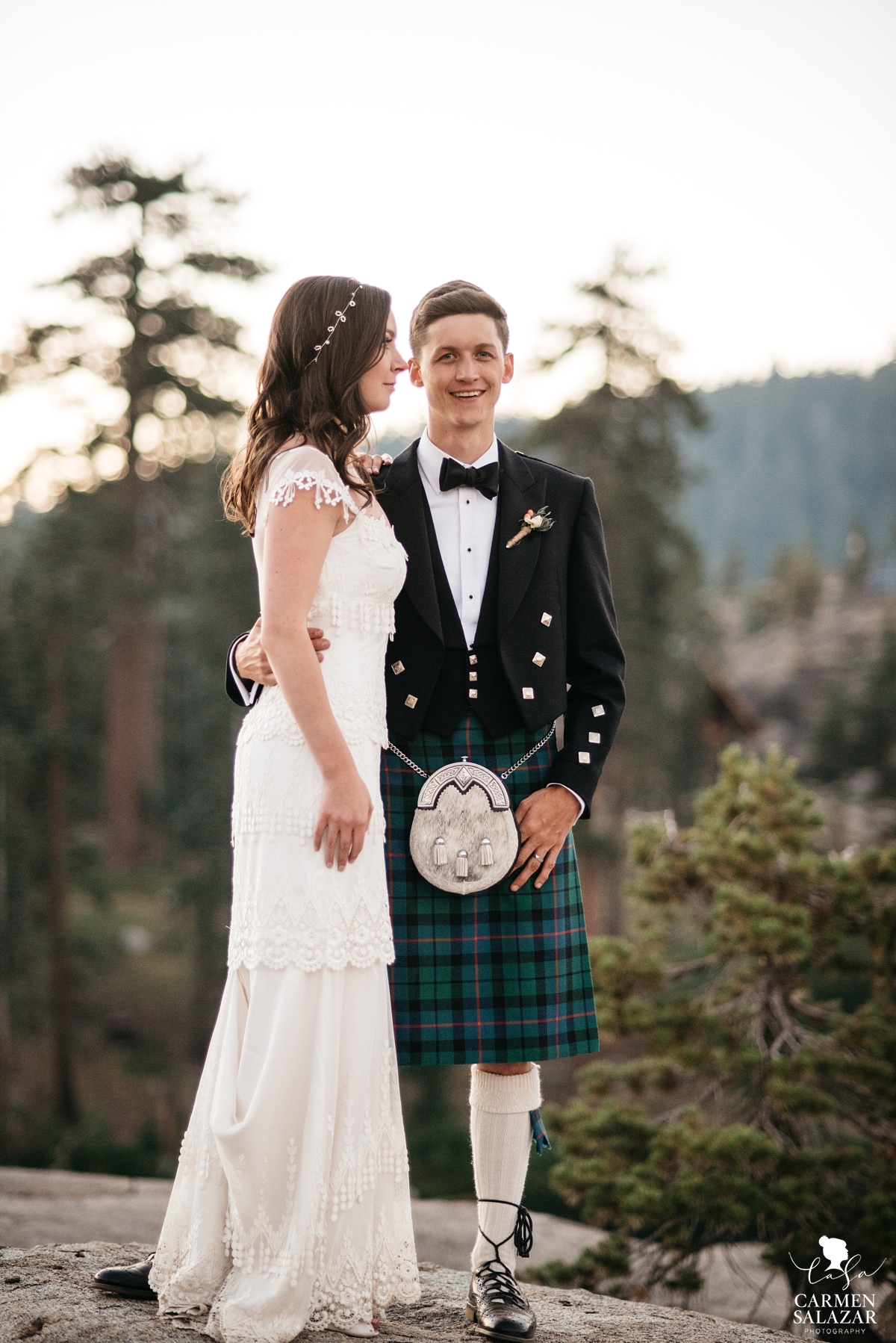 We simply couldn't miss the sunset over The Hideout estate. Well-worth a bit of mountain climbing!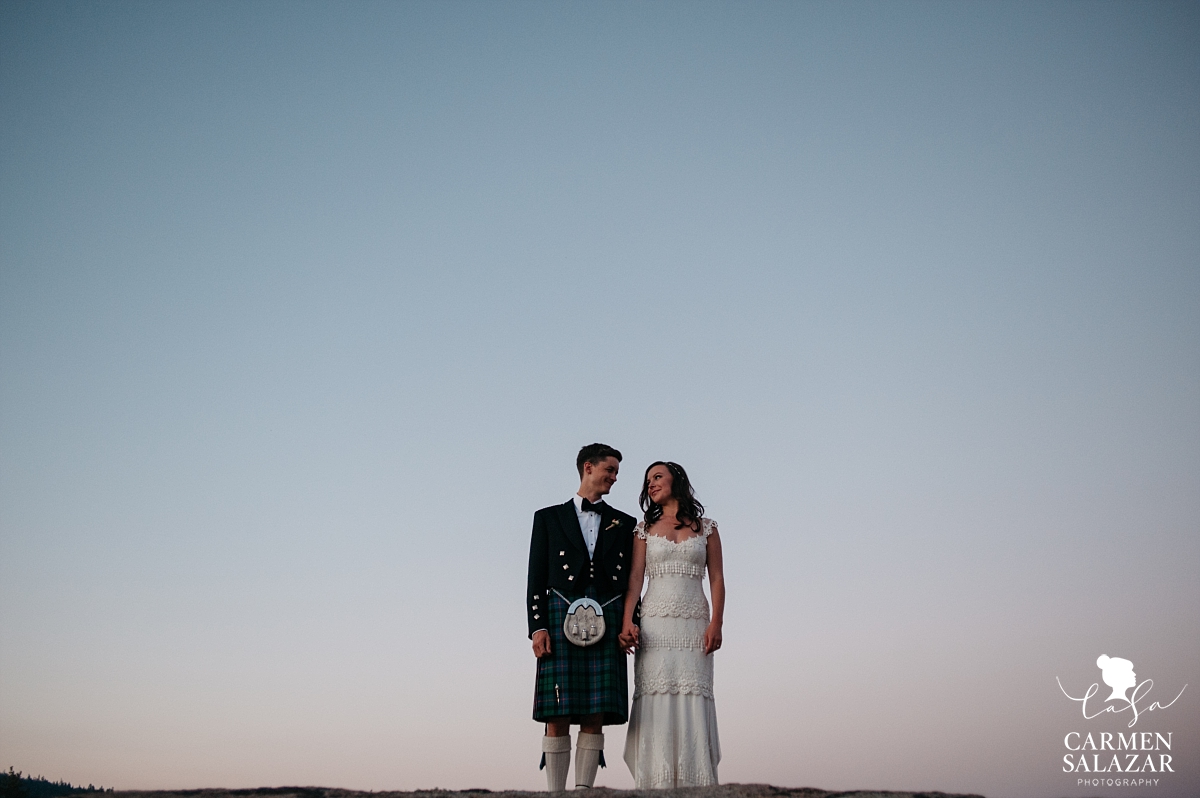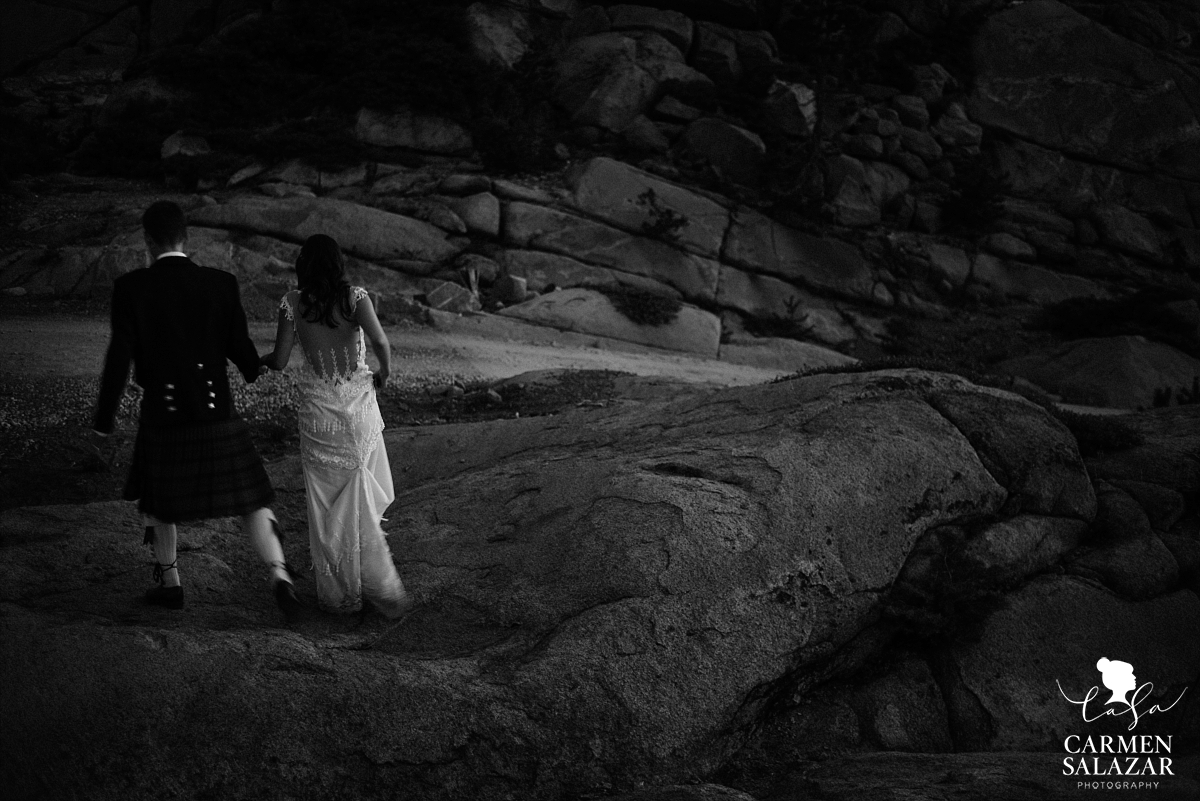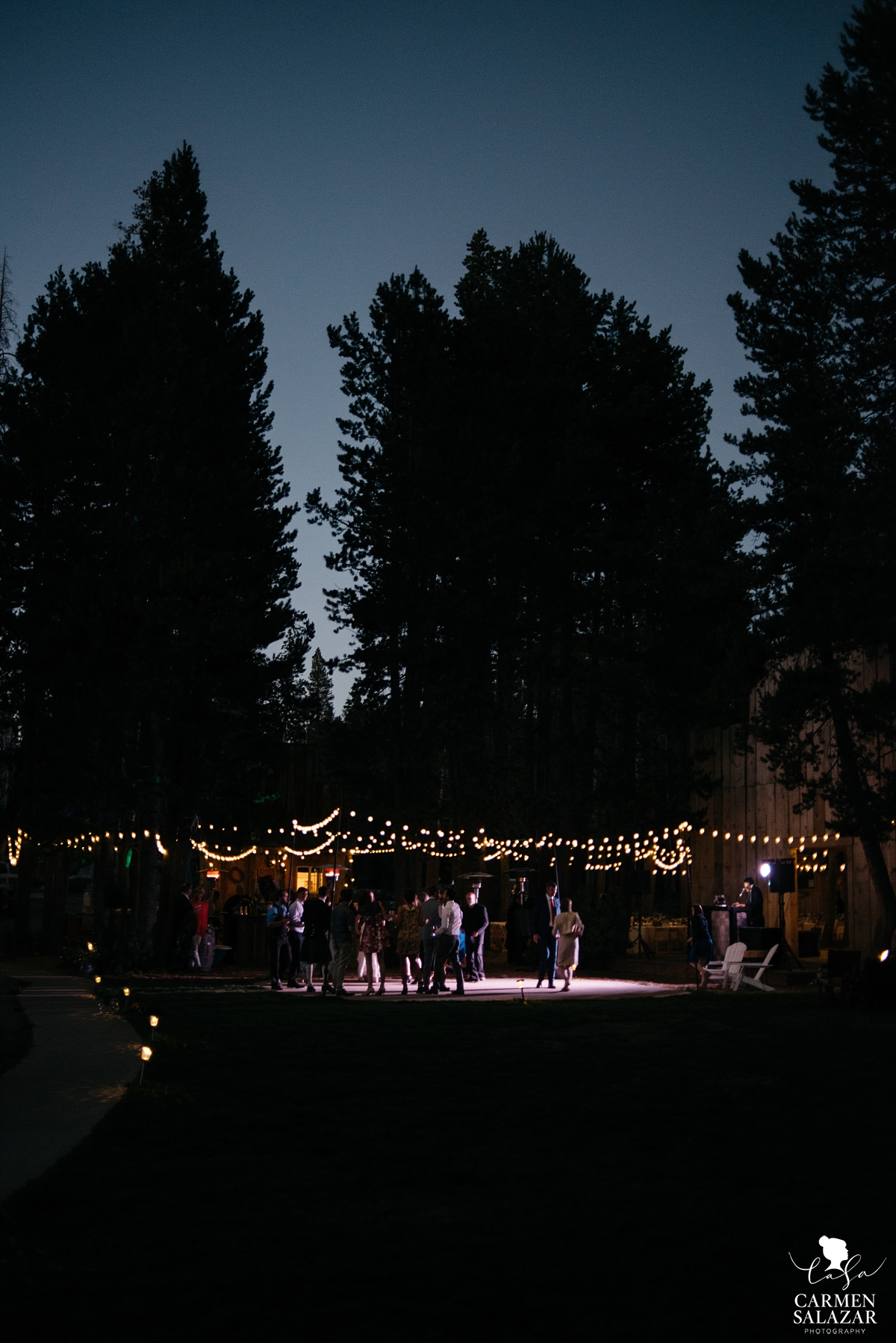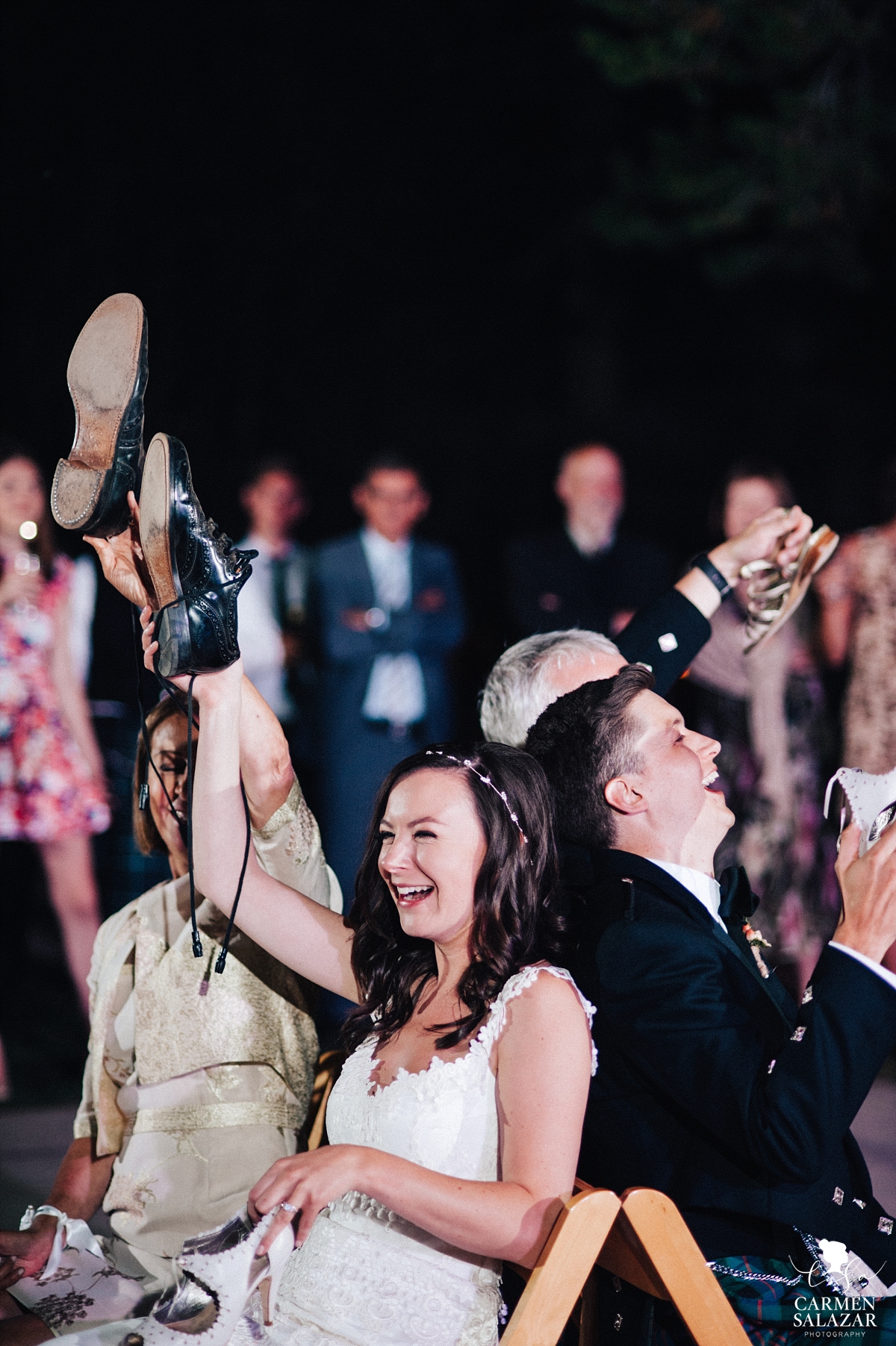 Fact: playing the wedding shoes game with your parents (married over 40 years) is much, much funnier.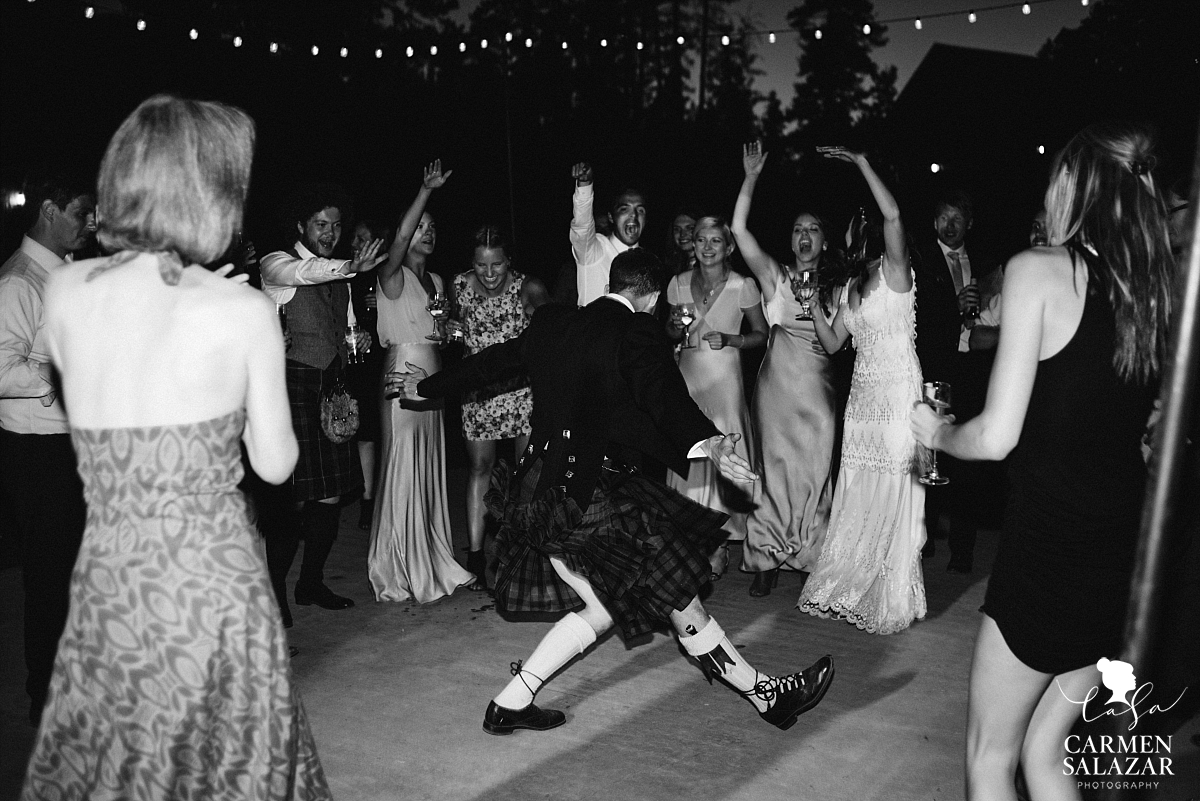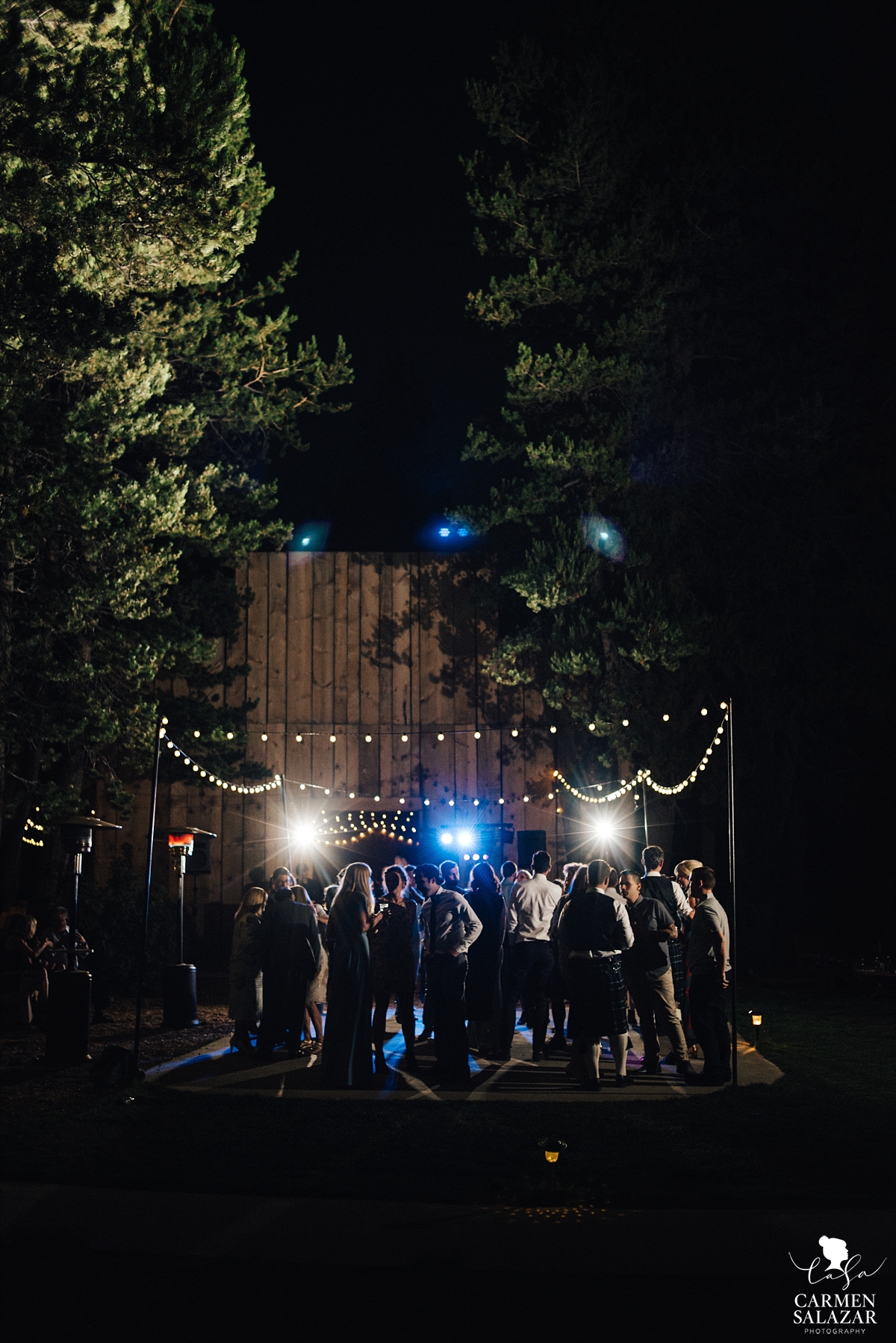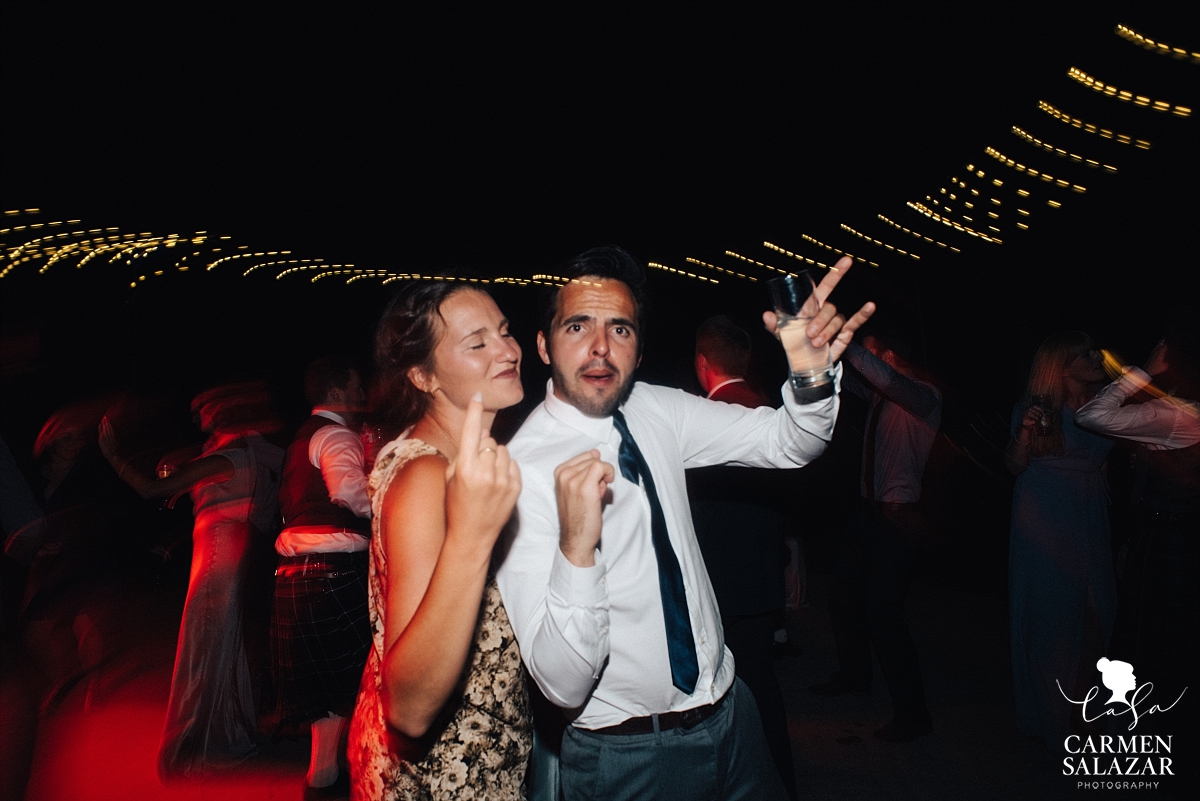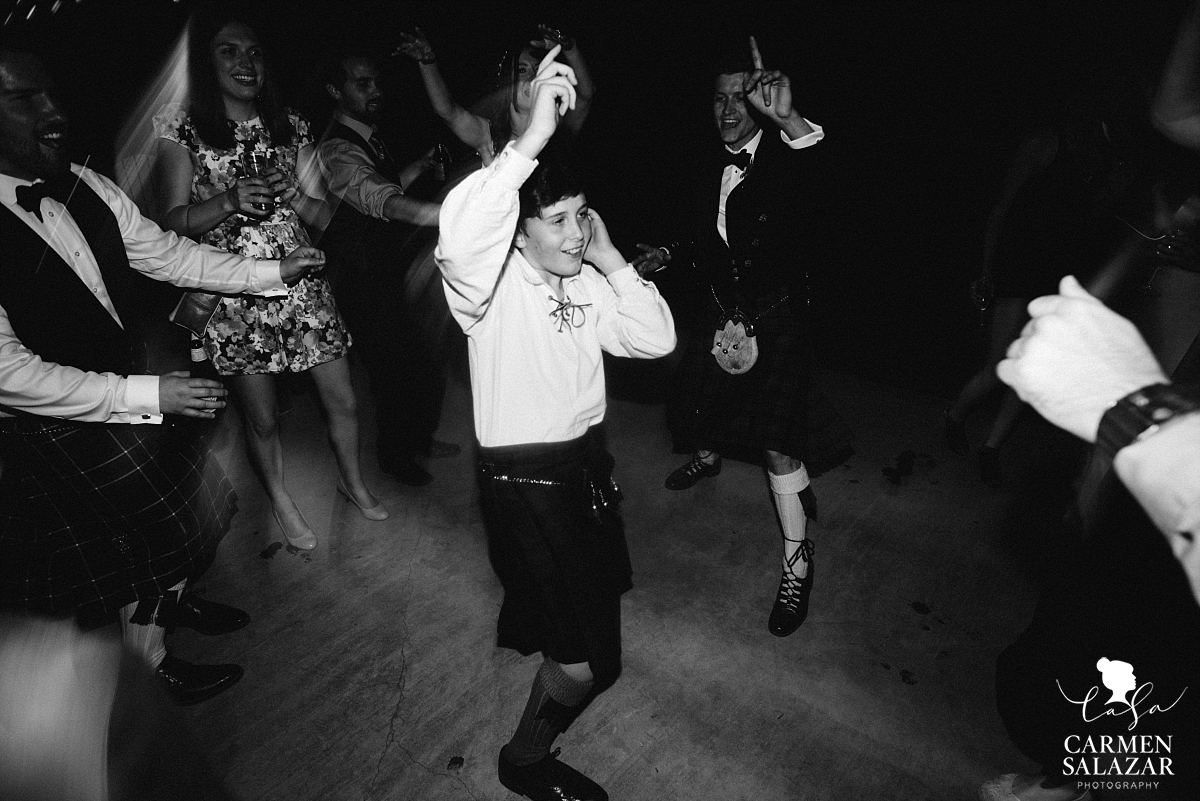 Don't be fooled – kilts actually improve your sweet dance moves by 100%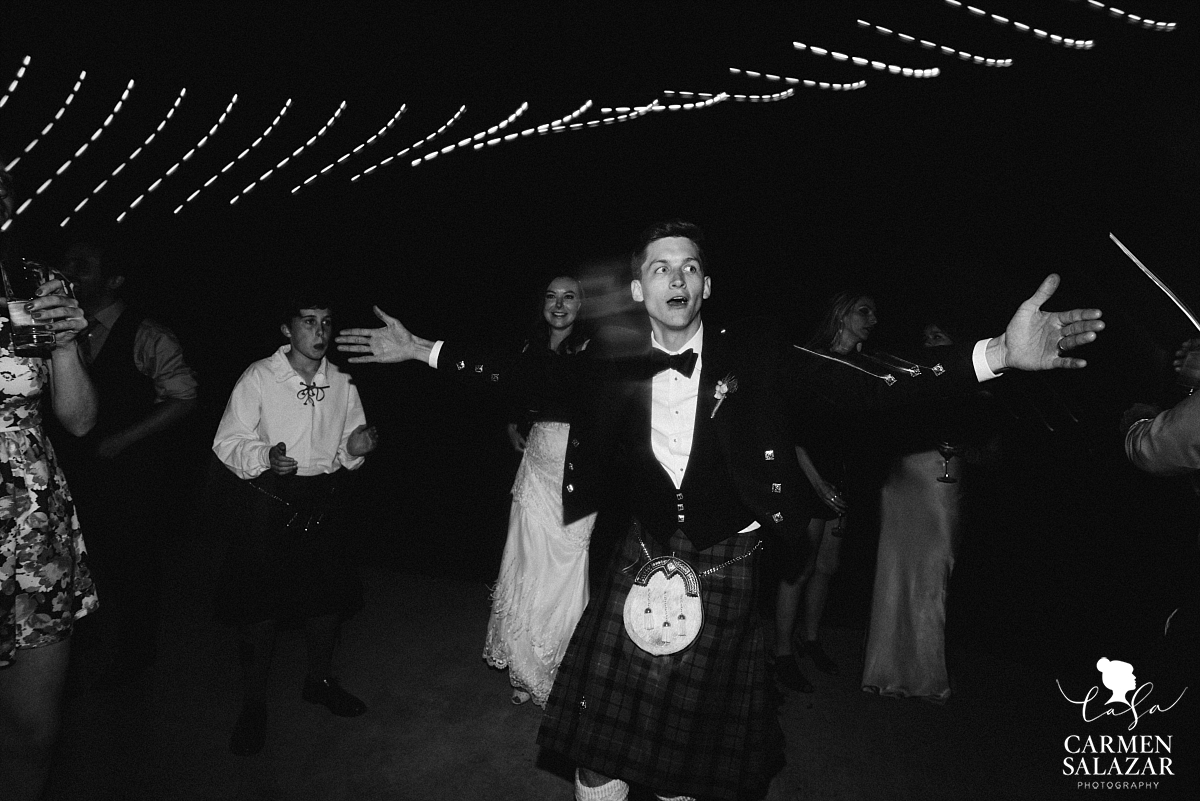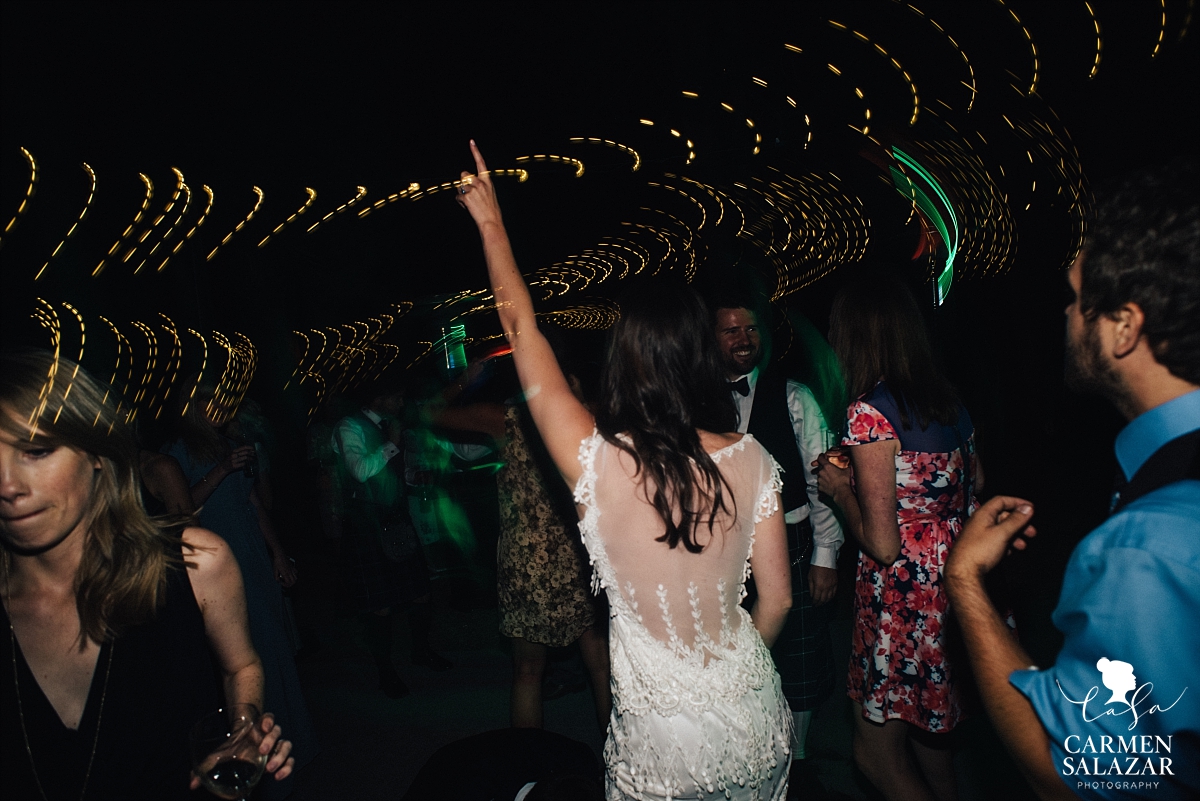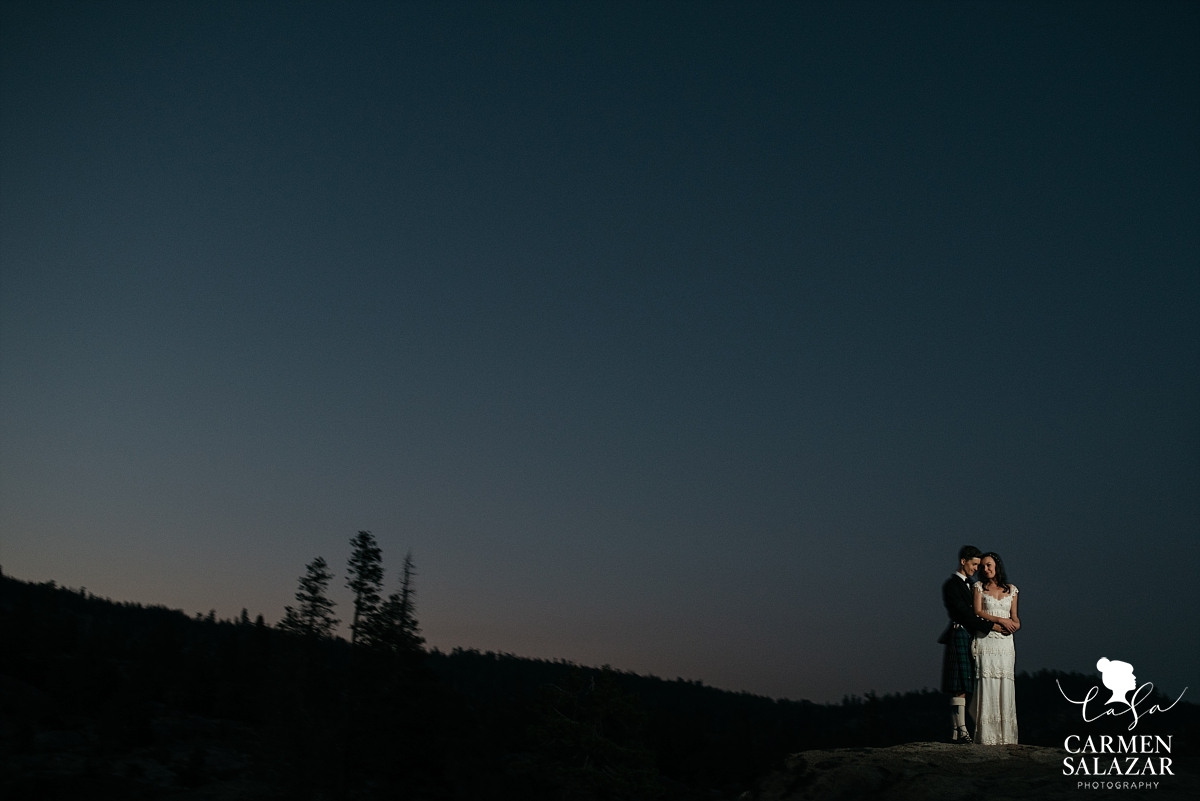 Our California groom and gorgeous Scottish bride put the mountain skies to shame — congratulations Dennis and Claire! If you missed part 1 of this worldly love affair, check out the beginning of their no curfew Hideout wedding day.
Planner:
Stephanie Teague
Events
Florals/Specialty Rentals:
Botanica Lifestyle + Design
Catering: Beth Sogaard Catering
Stylist:
Christi Reynolds Beauty
Stationary: Throne Invitations
Pastry: Paper Heart Patisserie