To find the perfect spot for their wedding, Claire and Dennis had three requirements. They wanted it to be in California, at an outdoors venue, that had no curfew. Luckily for them, The Hideout was just the place — and also met their Google search. My jaw literally dropped when we passed the treacherous dirt road, to reveal this stunning estate.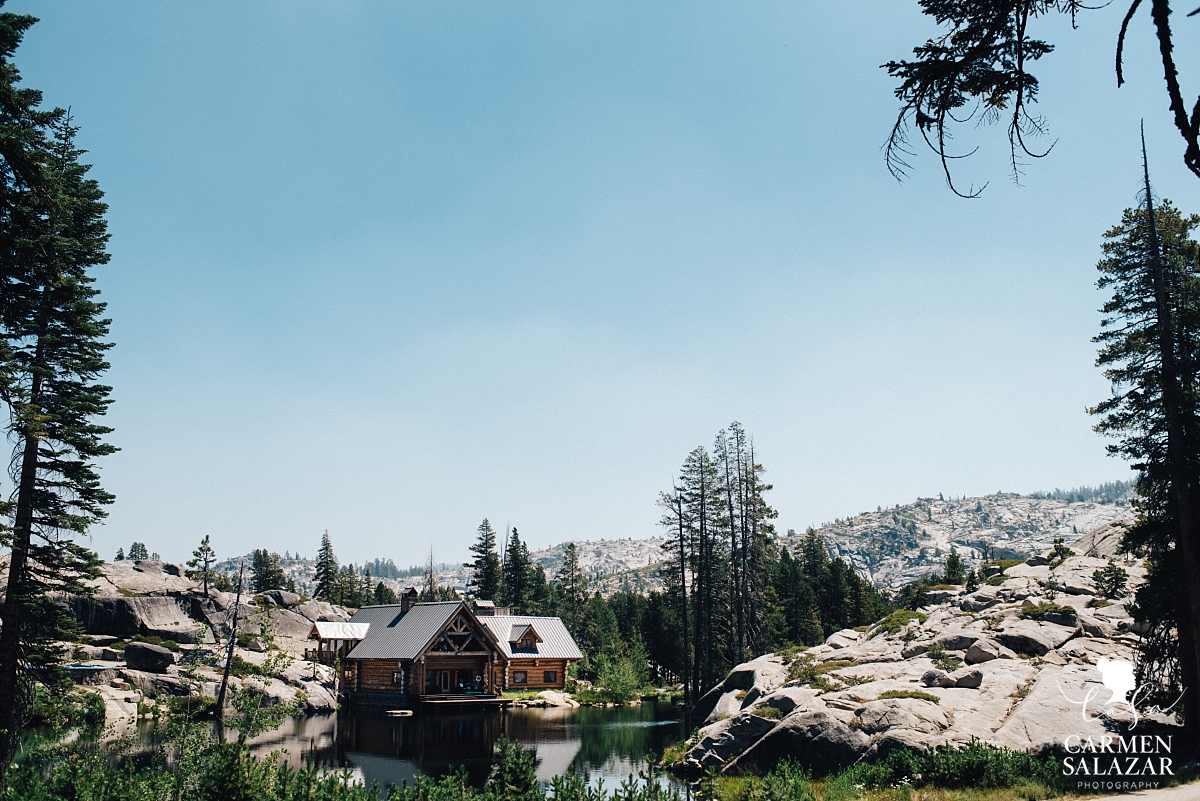 It dropped a little further when I saw our beautiful bride Claire. Her elegant, vintage bridal-wear was to die for!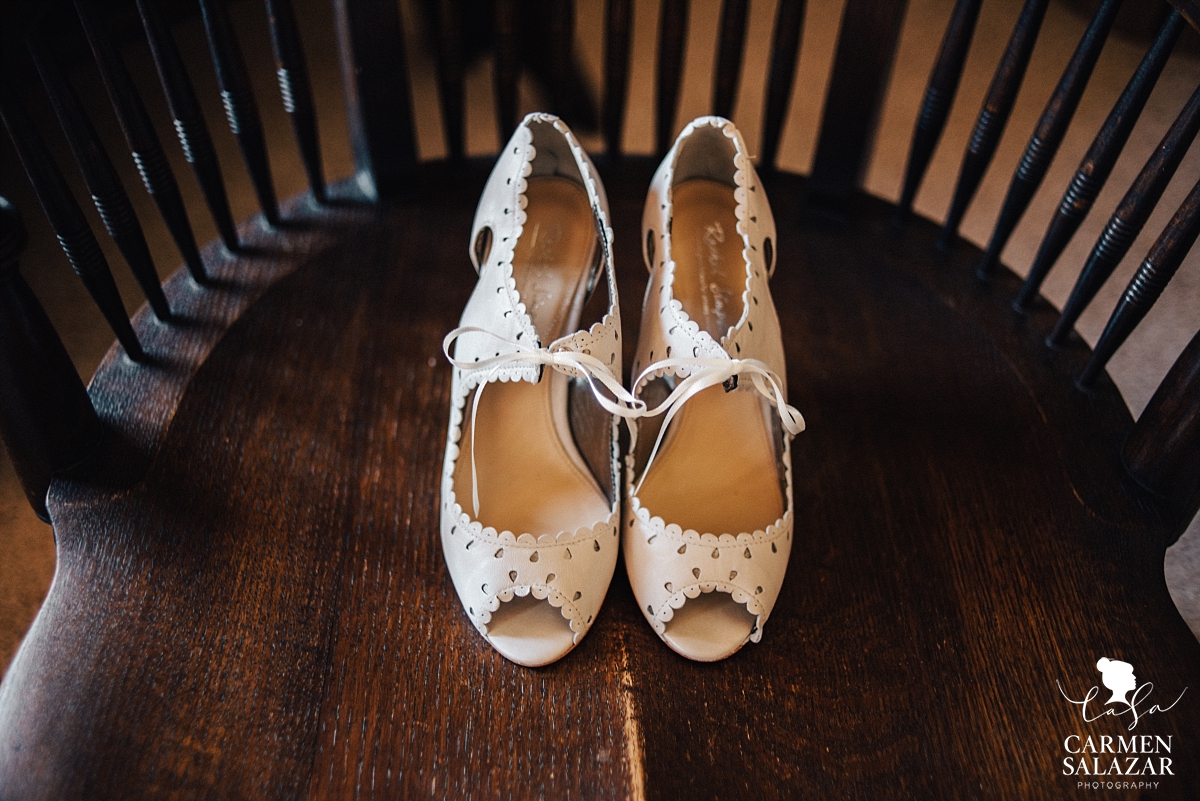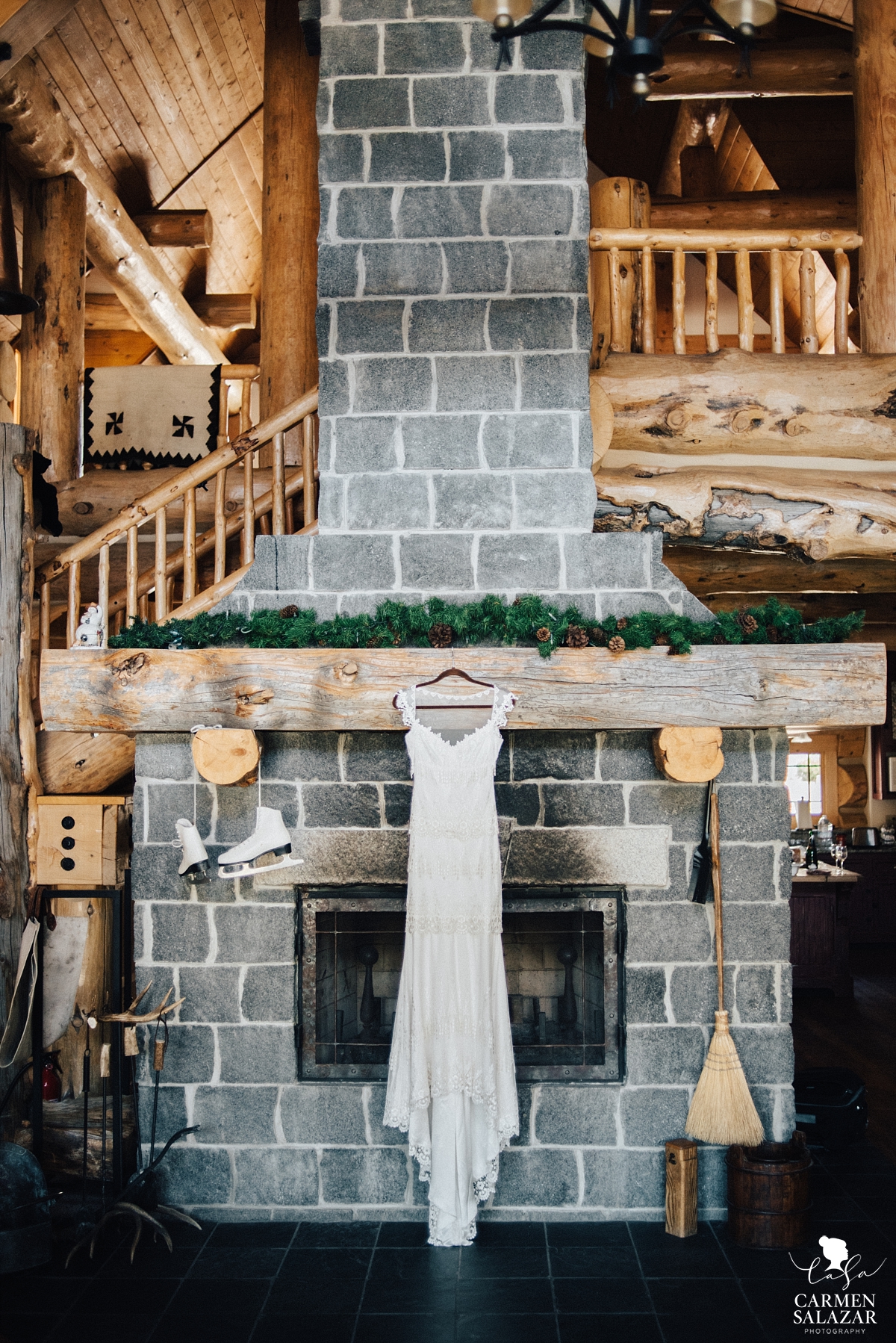 The cabin was the perfect rustic charm for the wedding party's classic style — and I love lace!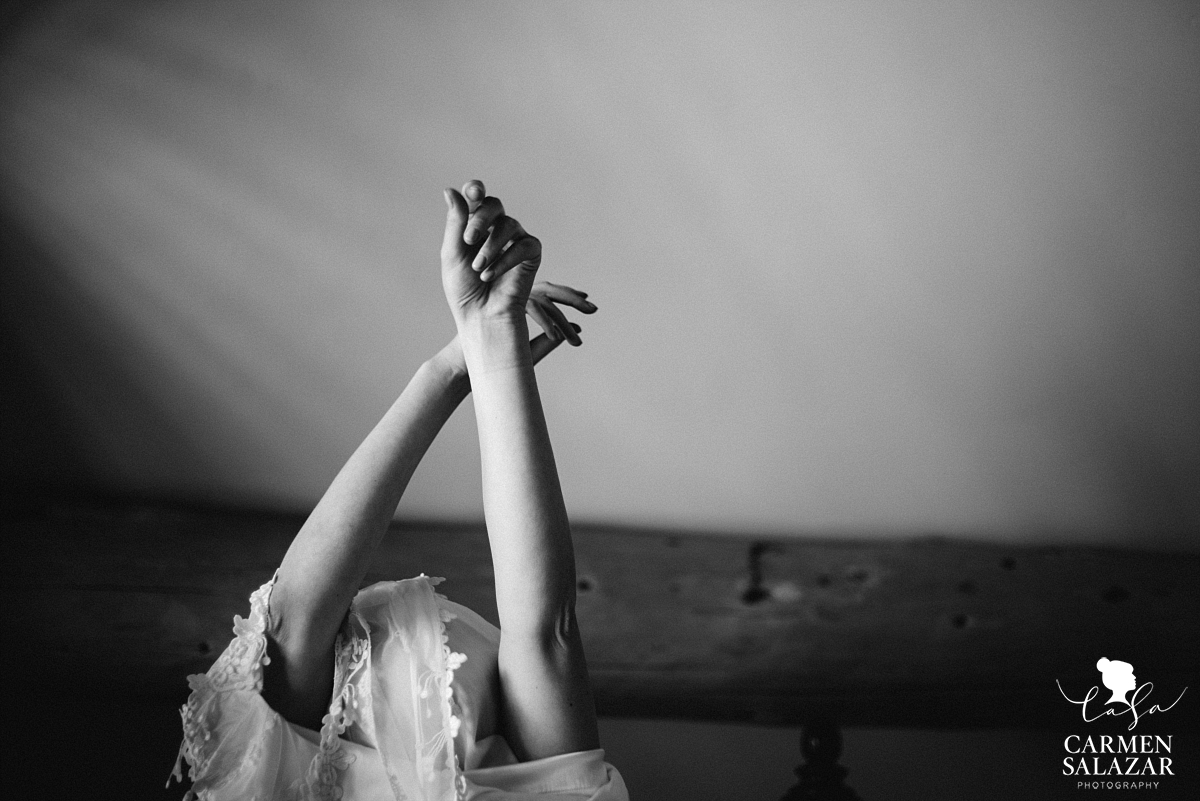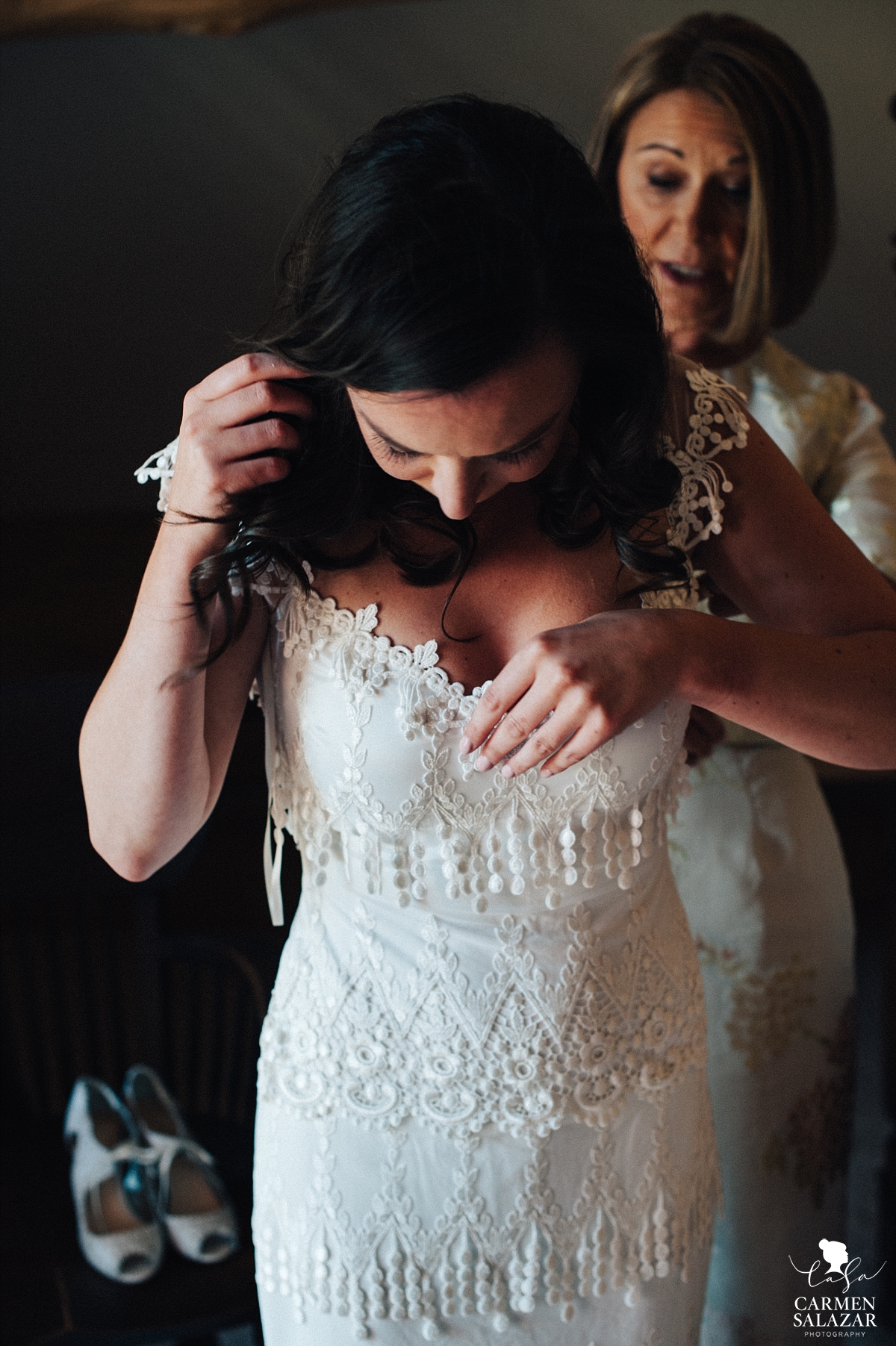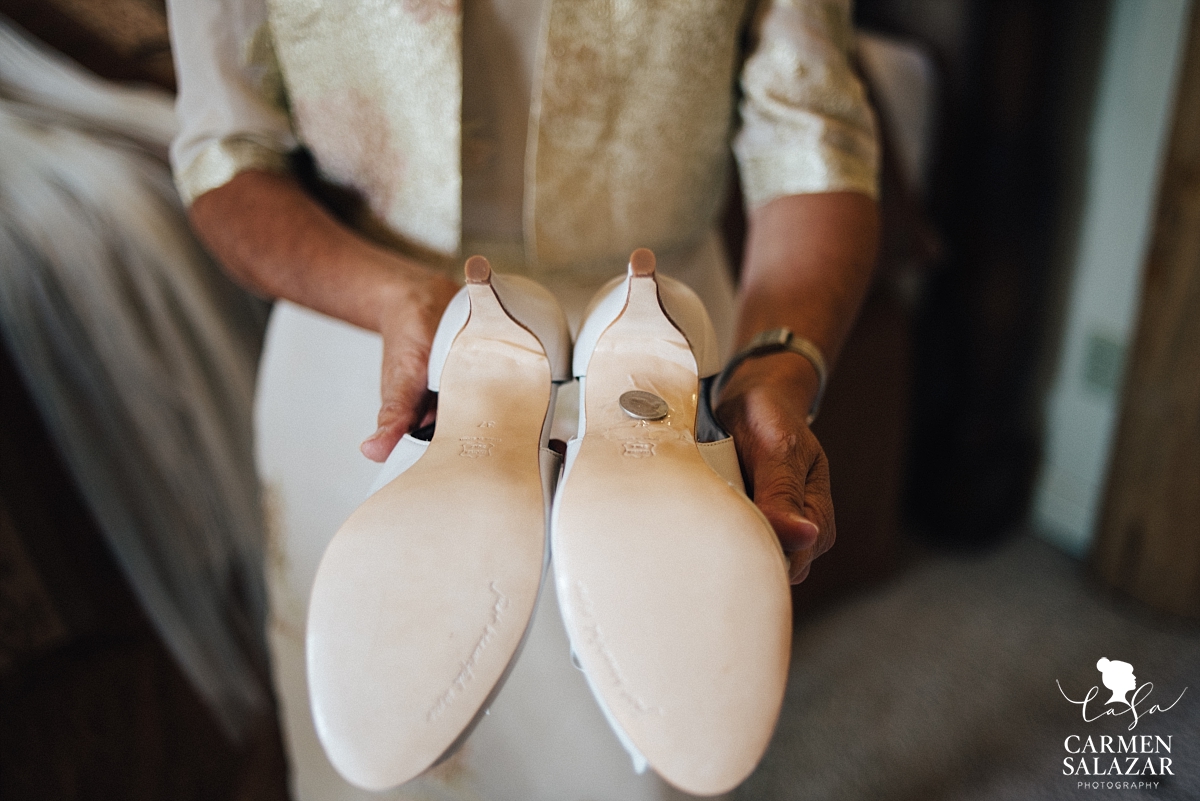 A very popular UK tradition of the sixpence on the bride's left shoe, is given by her parents to bless her marriage. Claire's mom and dad could not have been more excited to welcome Dennis into the family, and wish them "good health and good wealth".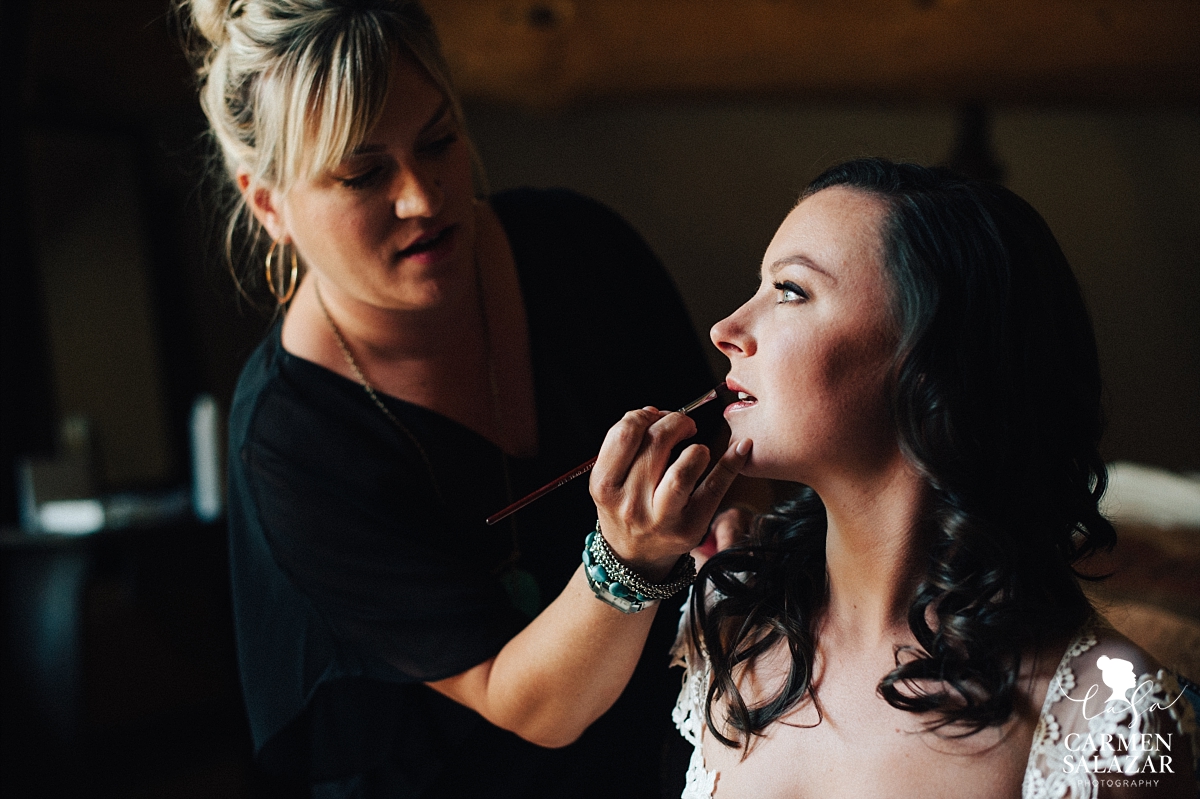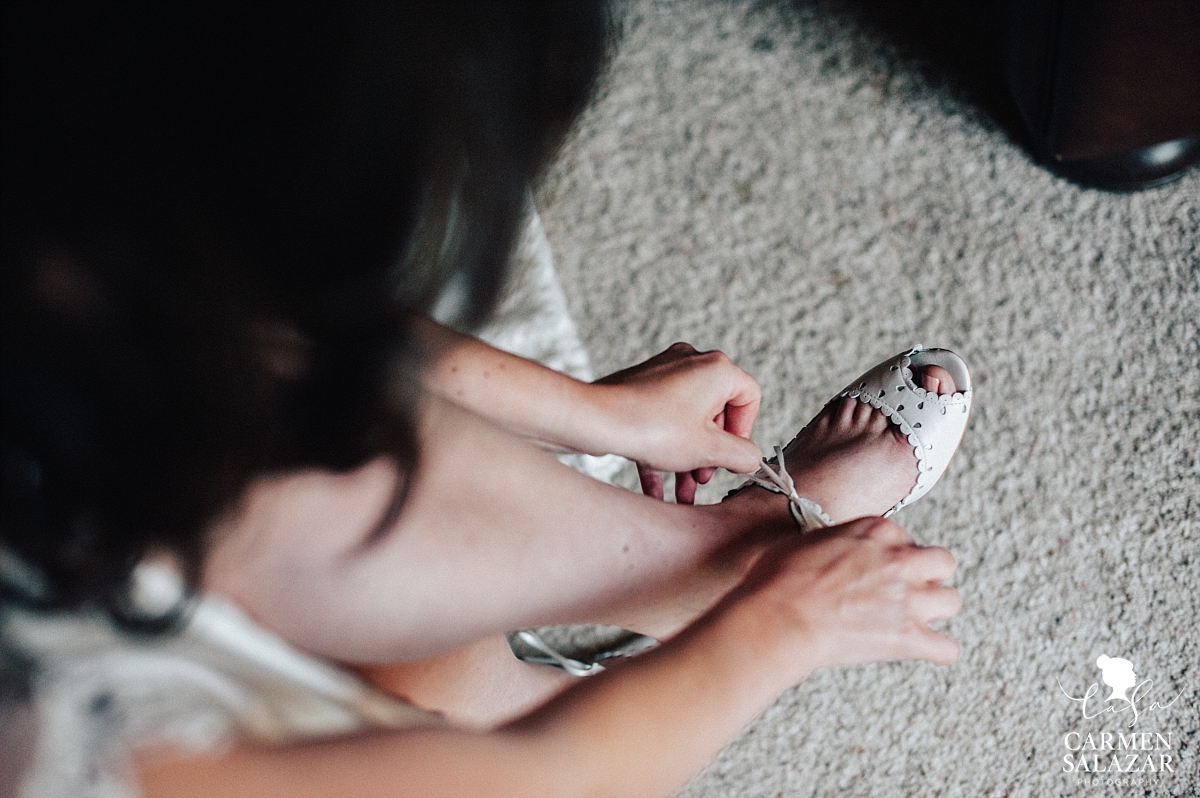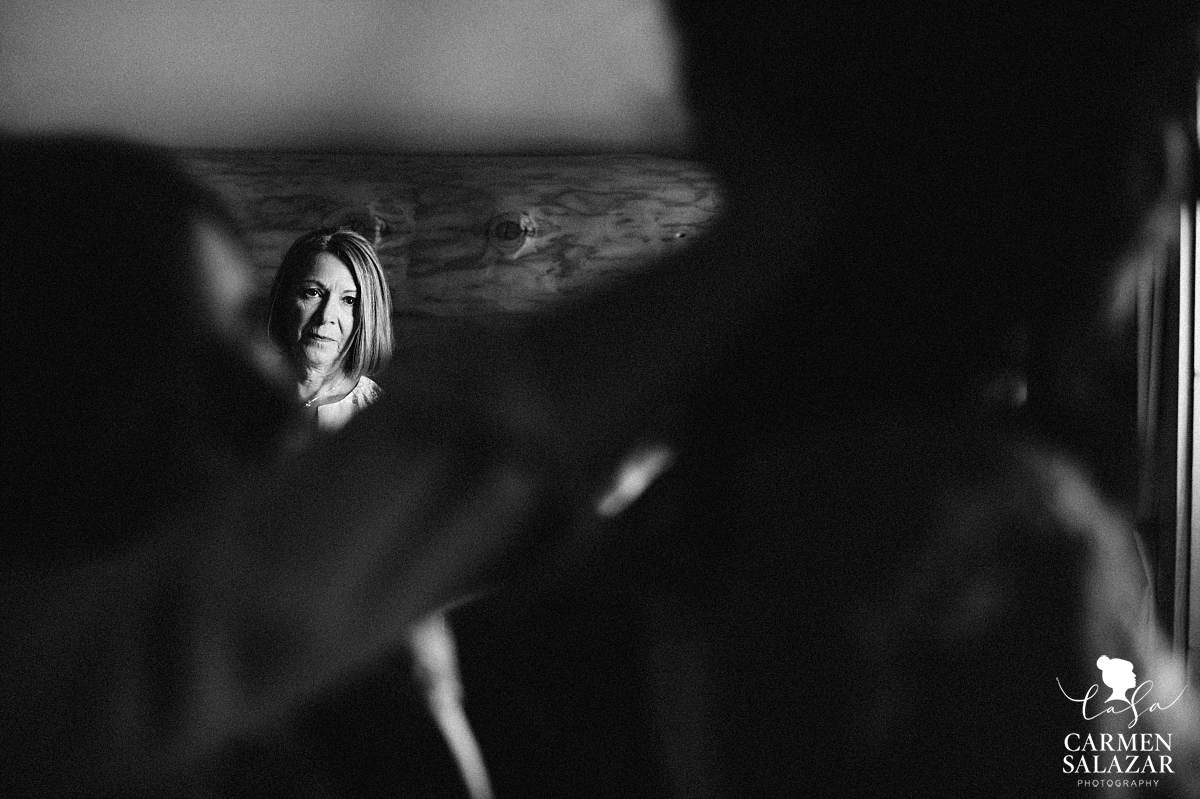 After getting ready at the boys' saloon, Claire's dad came to sneak a peek at the beautiful bride-to-be.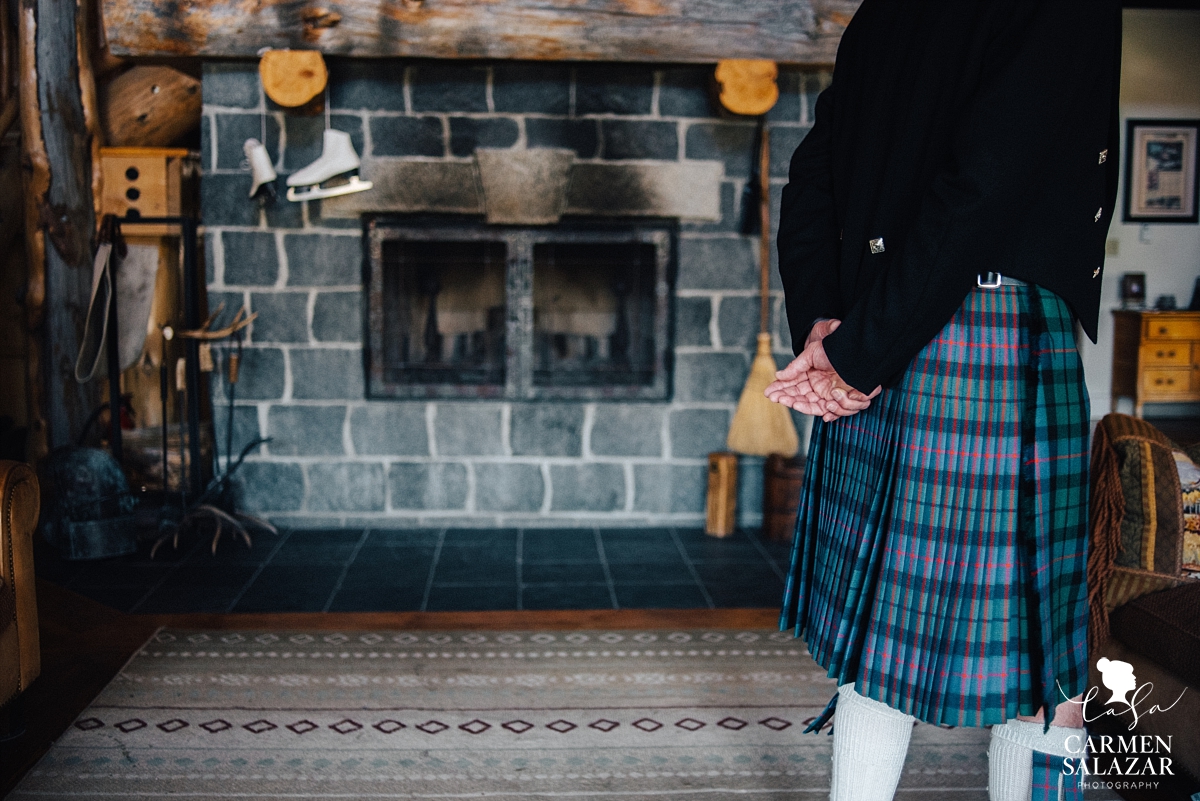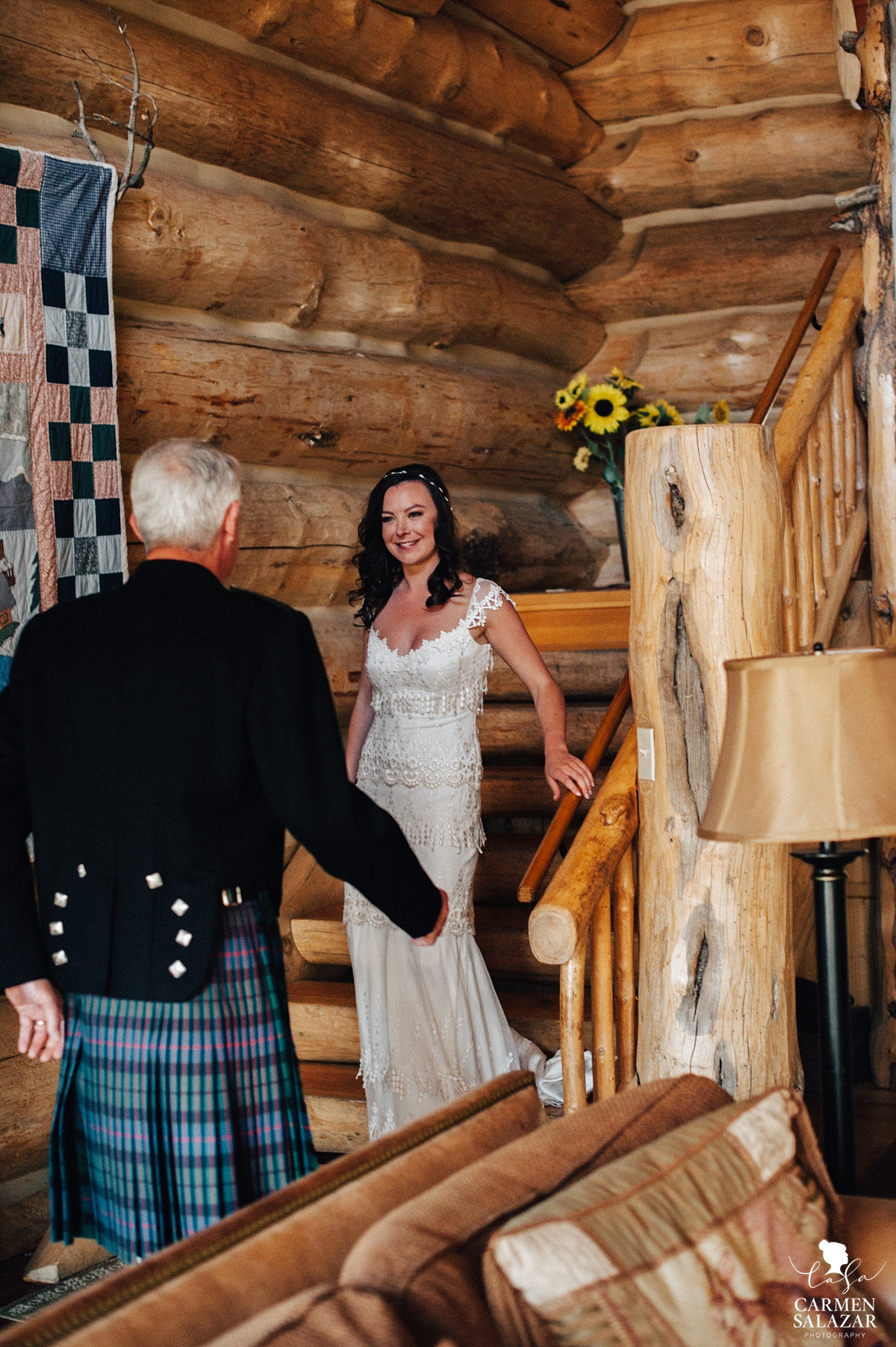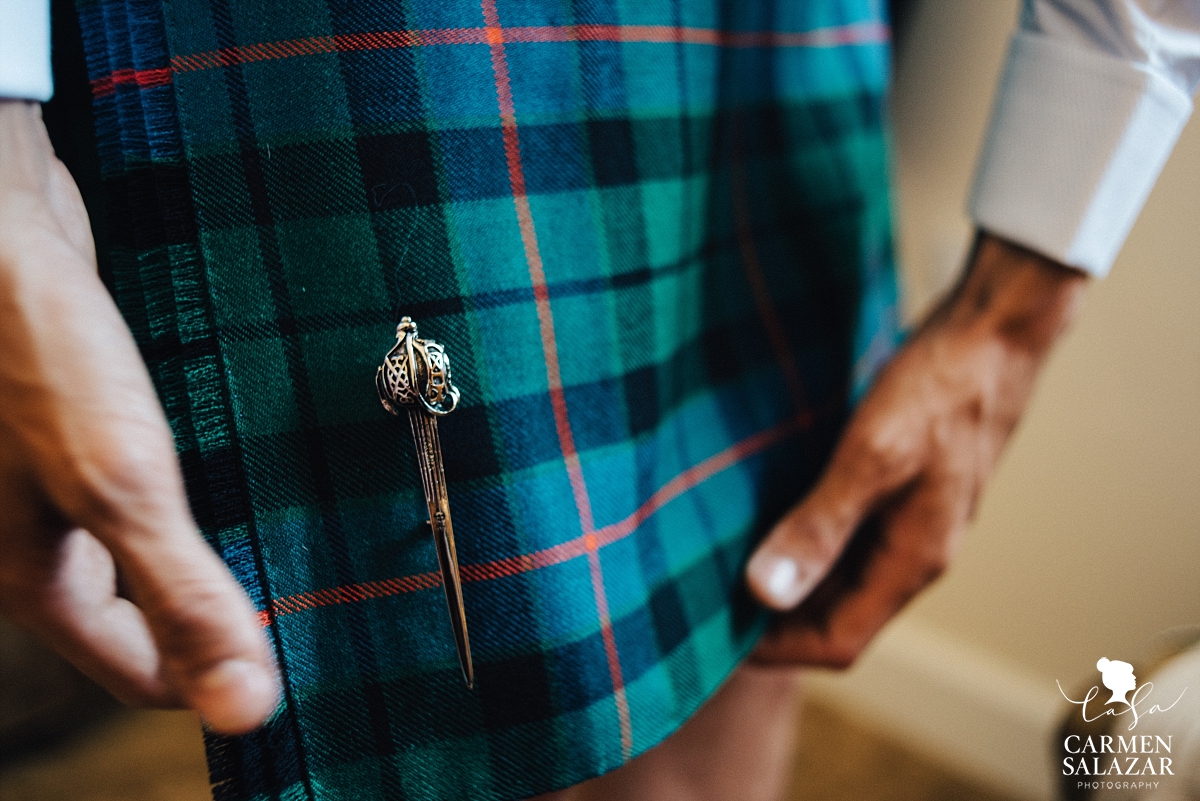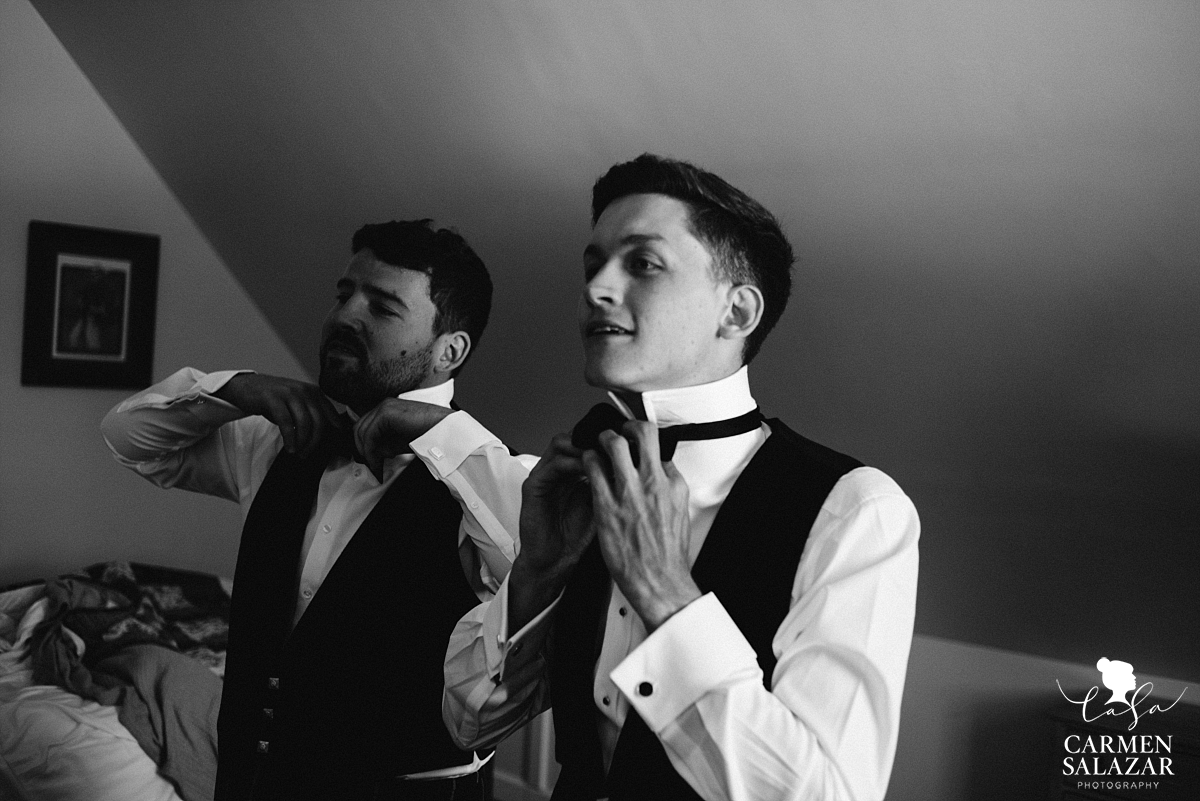 While putting the final touches on his kilt, our groom told me the most important thing about Scottish weddings: "The curfew is the deal breaker — Scottish weddings do not stop until 3am, and this crew will definitely be dancing and drinking all night."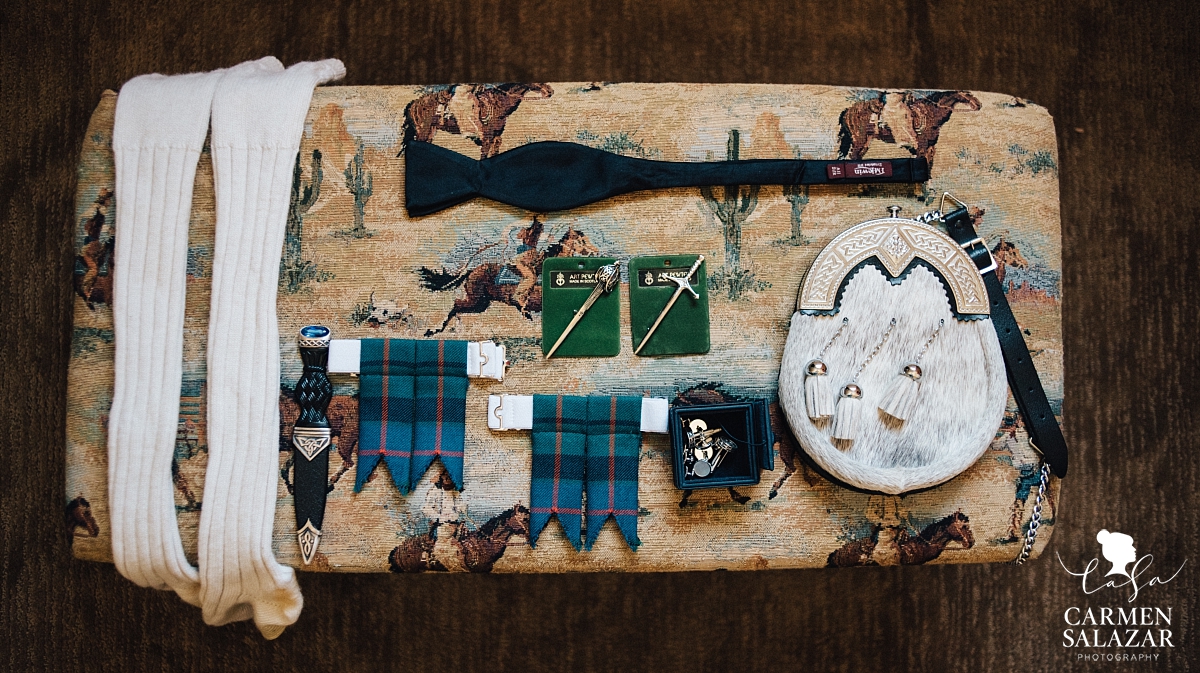 These poor guys had way more accessories to put on than the girls!! Their Scottish style was dapper, to say the least.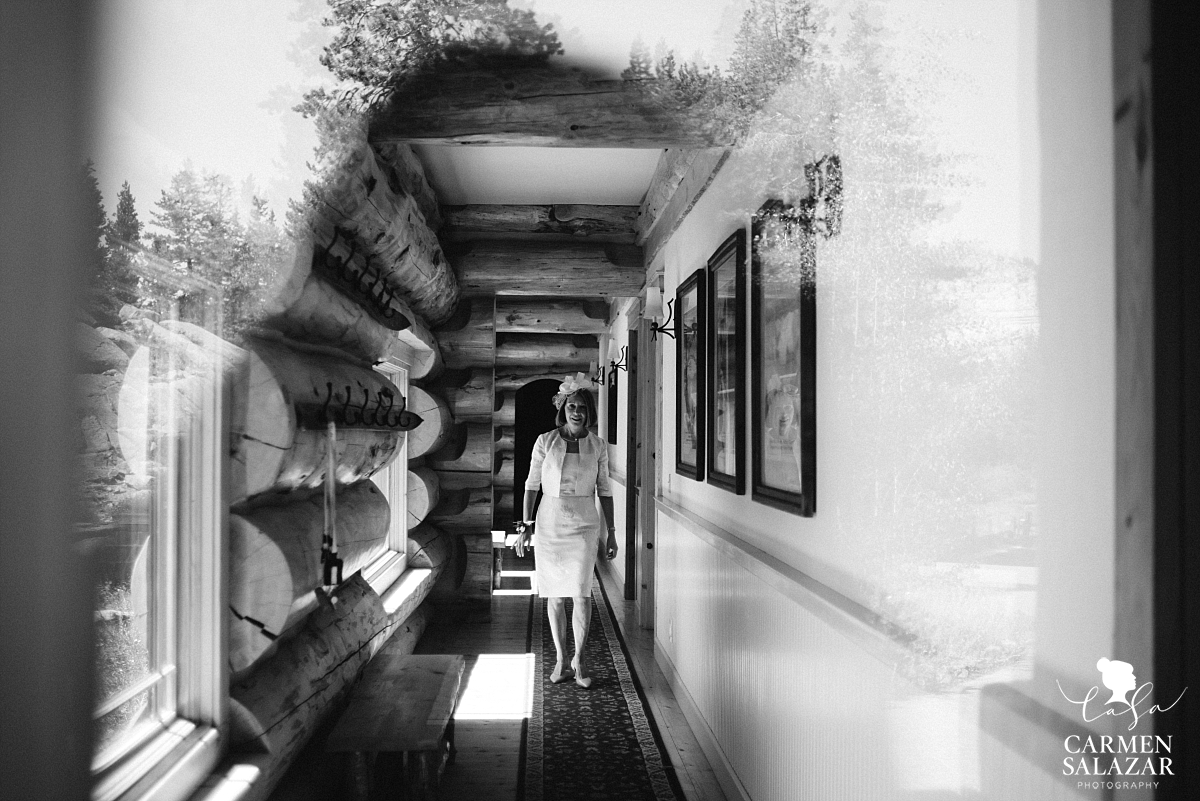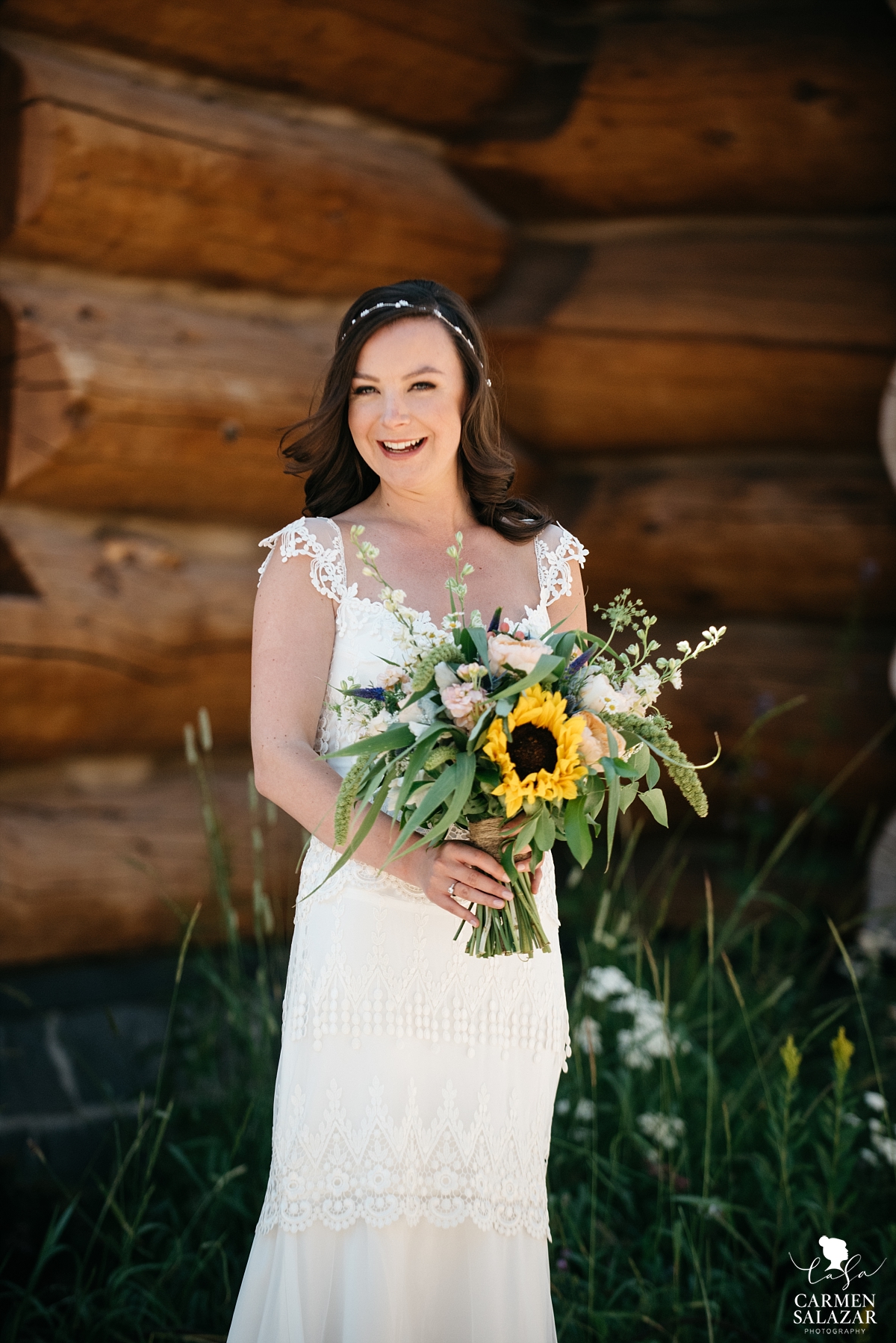 Wildflowers matched Claire's unique boho tastes — this beautiful bride was ready to get to the altar!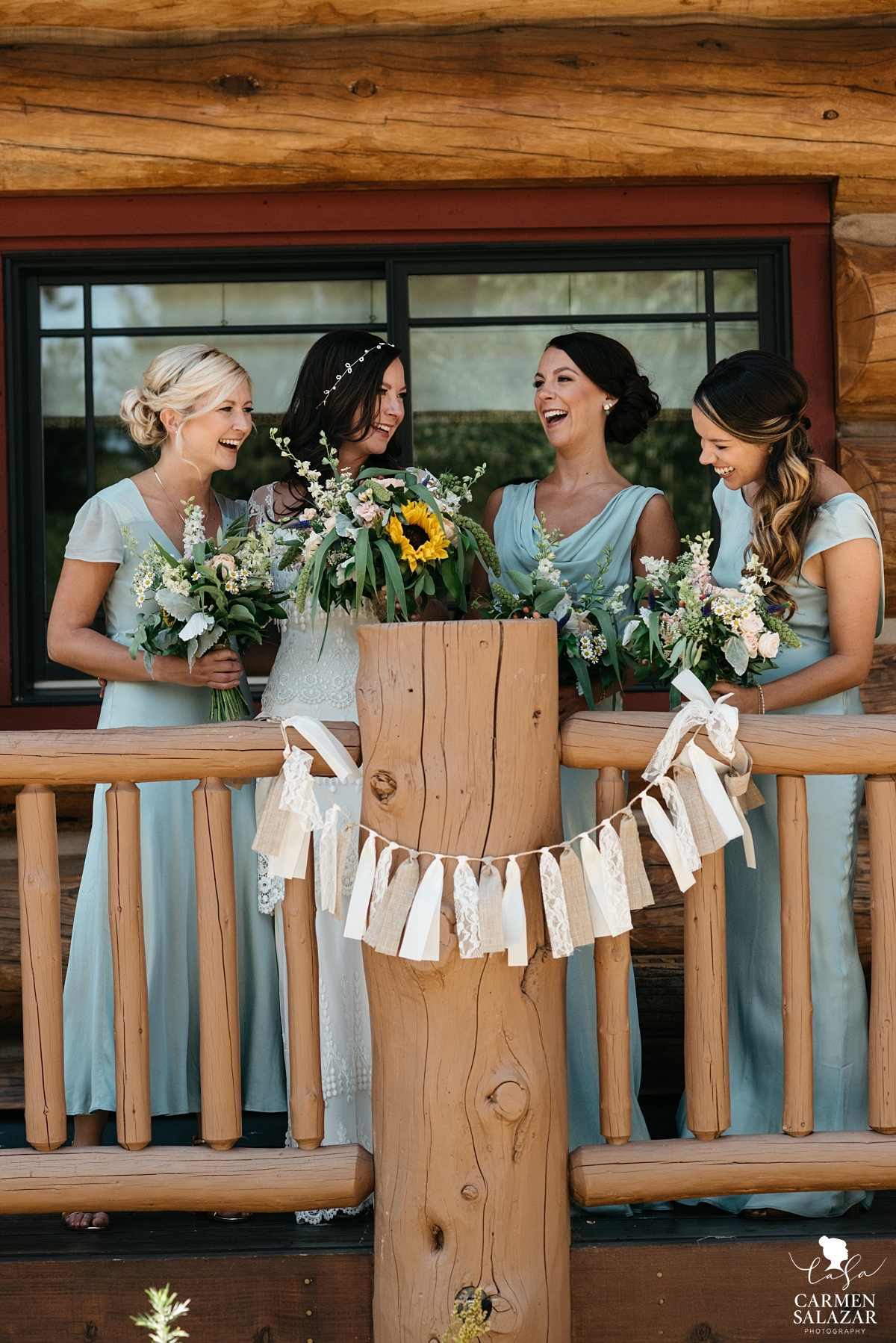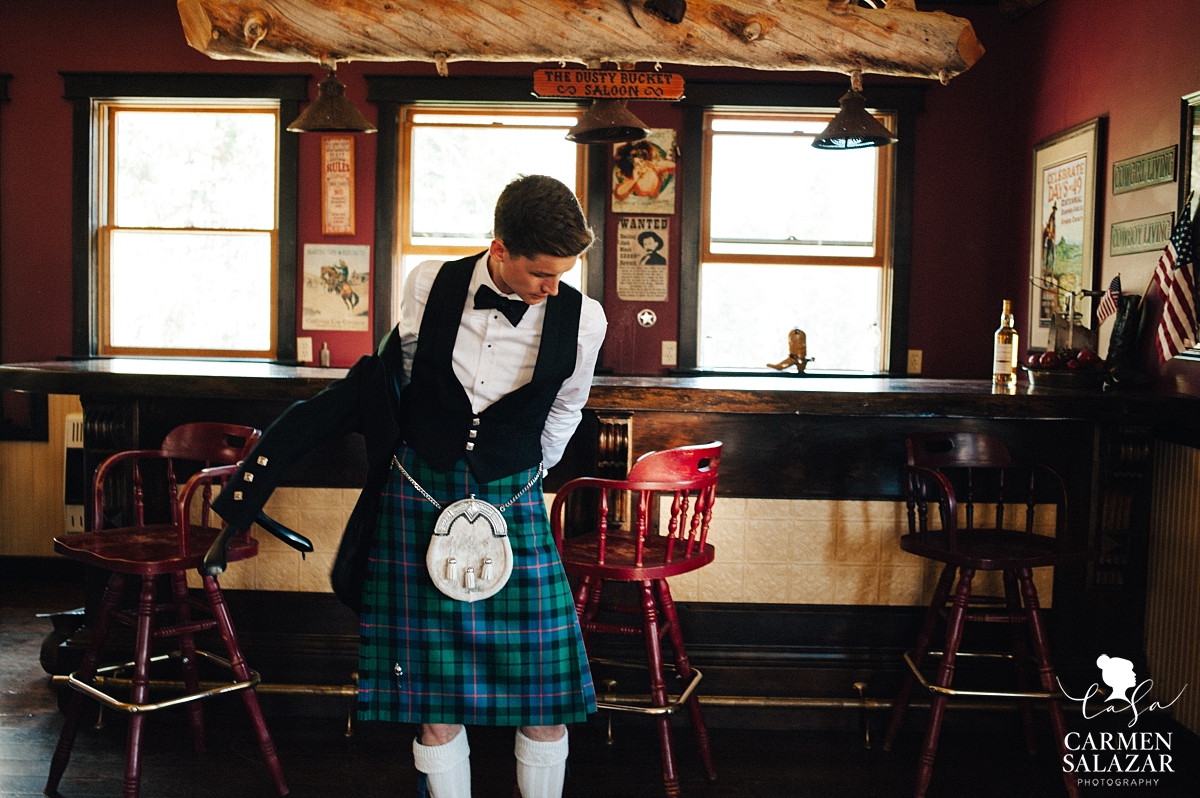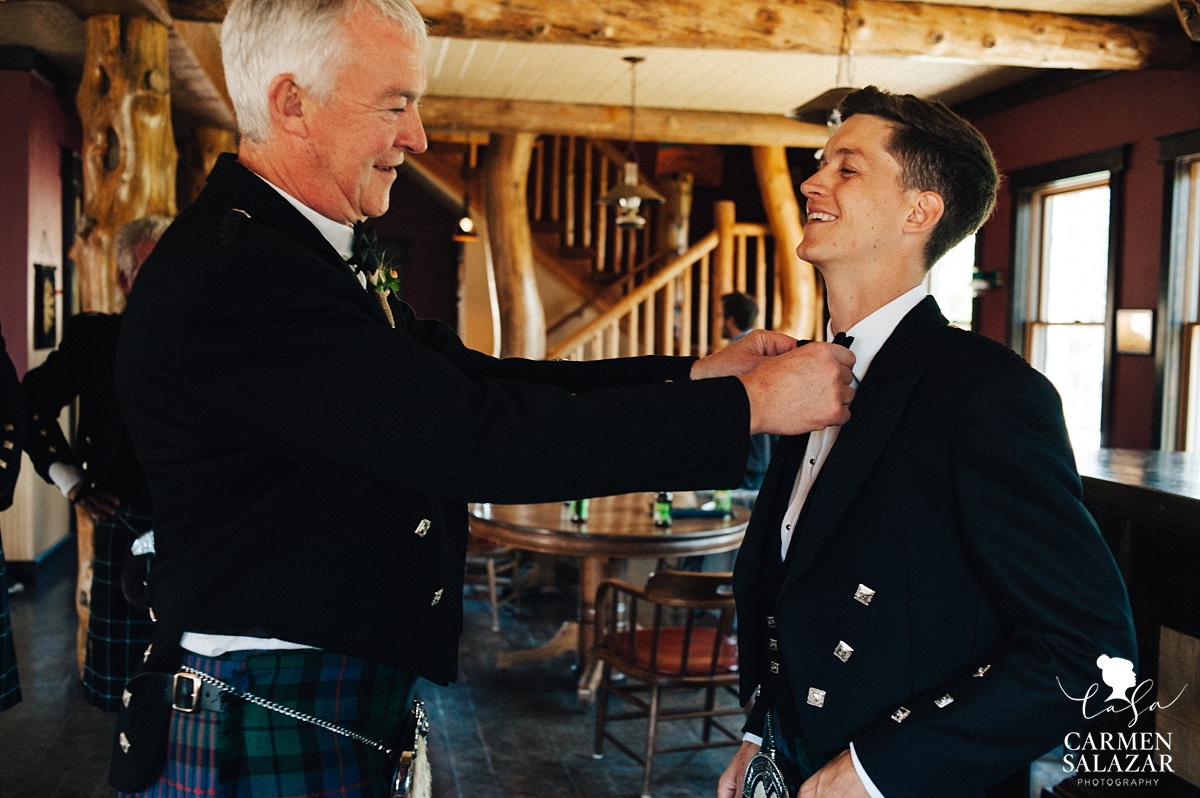 Claire's dad told me that he was most excited to have a new son-in-law. Raising three girls, Dennis is the son he never had (and was very happy to show him how to complete his Scottish ensemble).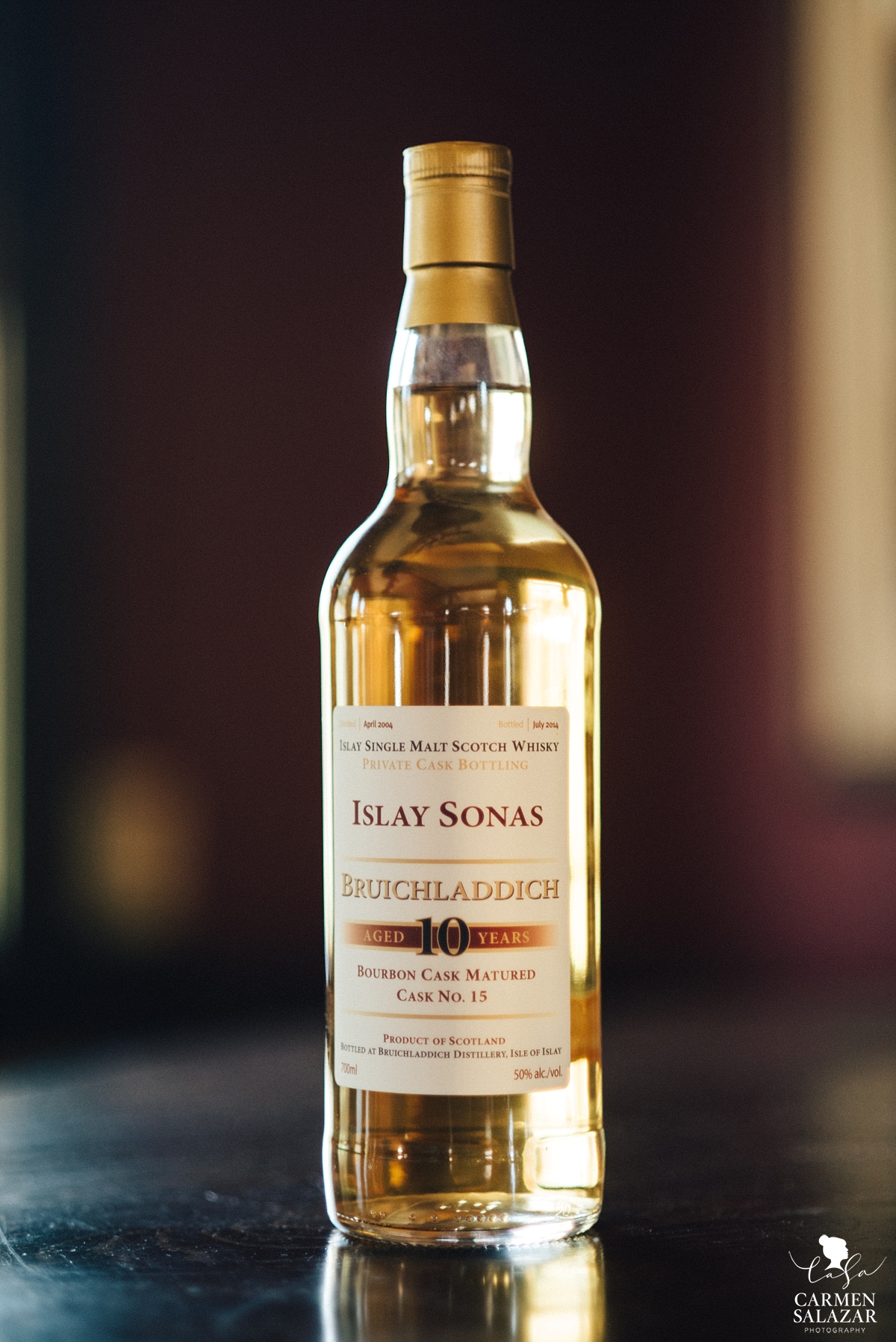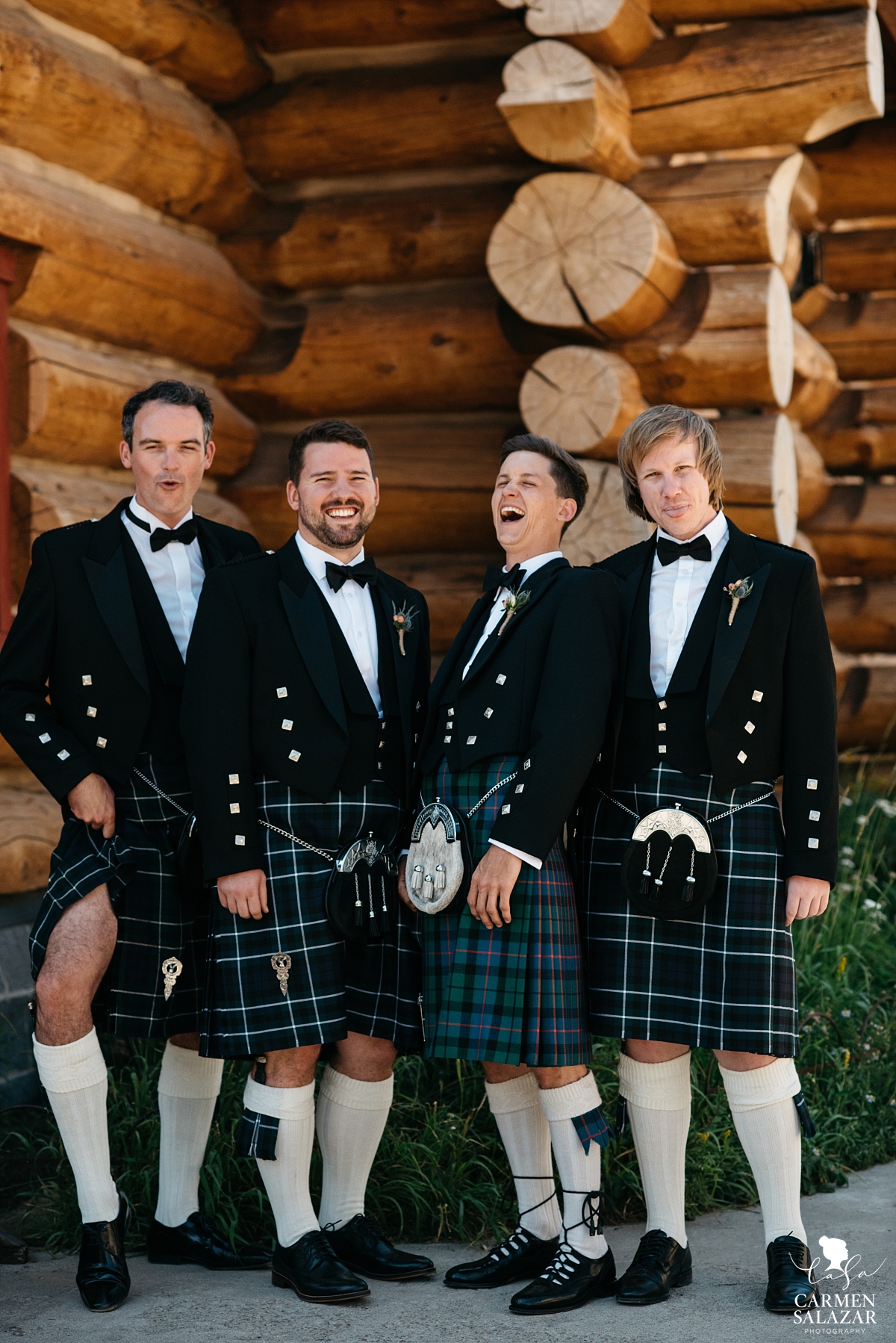 These men had way too much fun with their kilts. The "most breezy" and "most masculine" wedding accessory.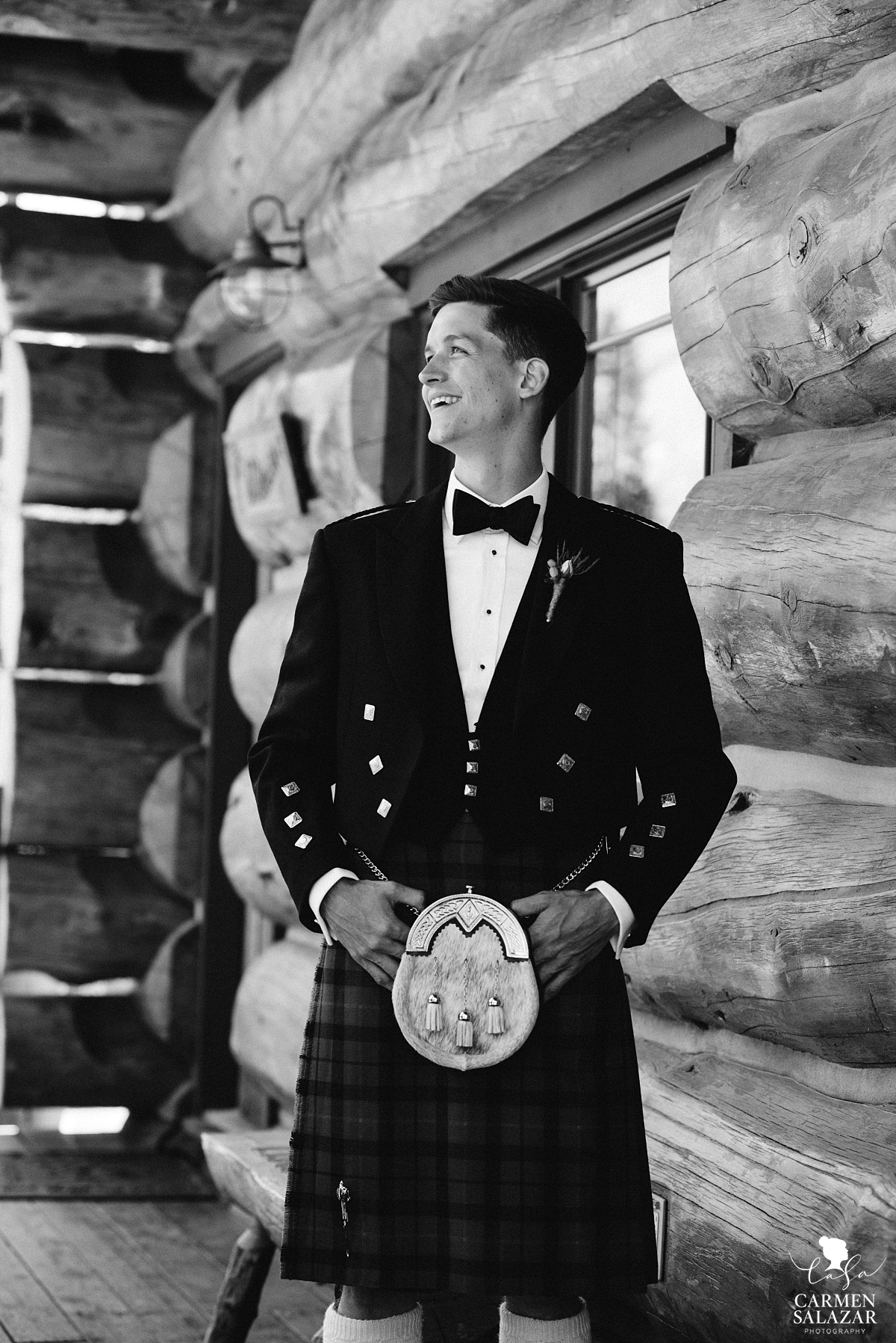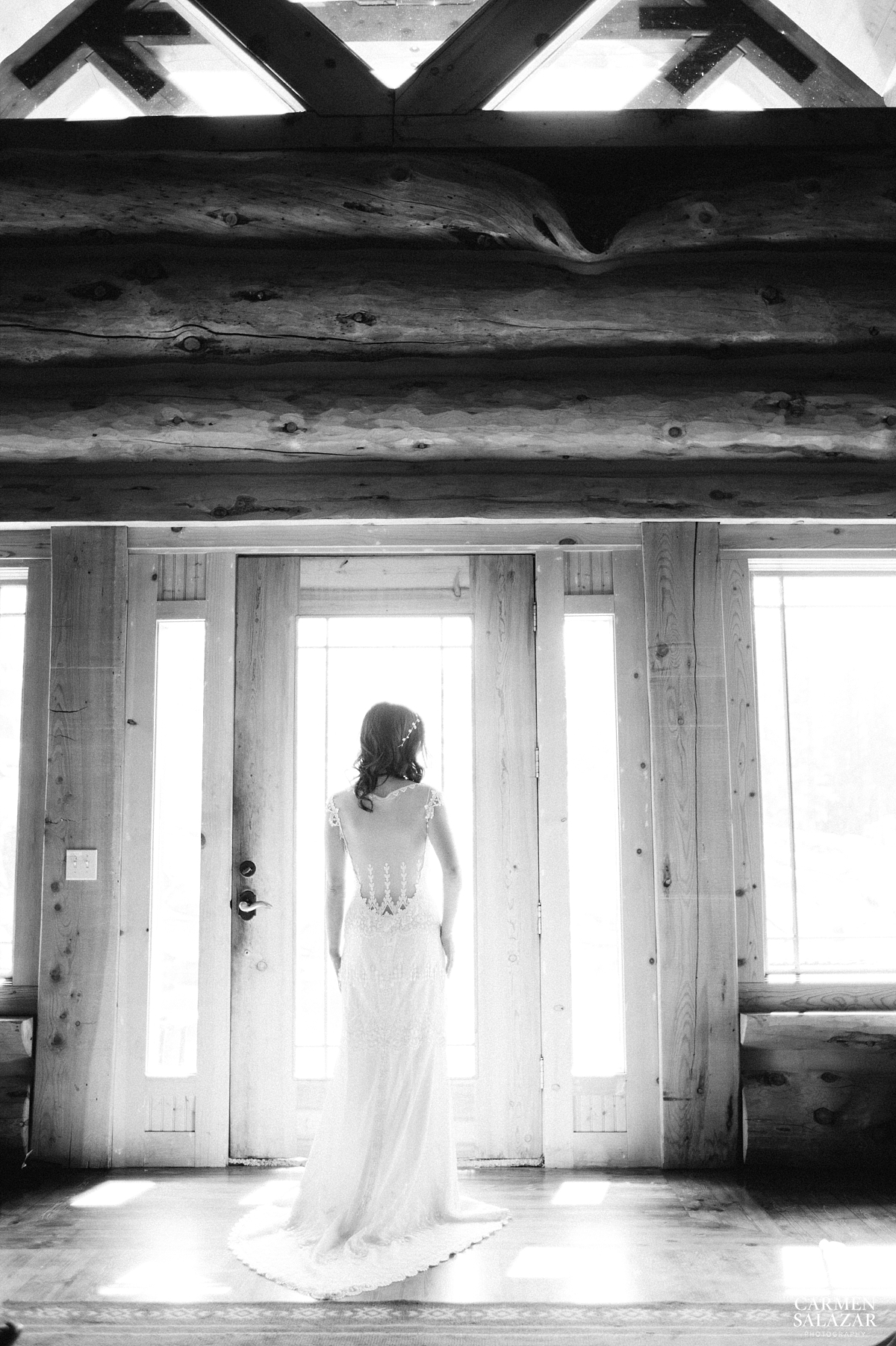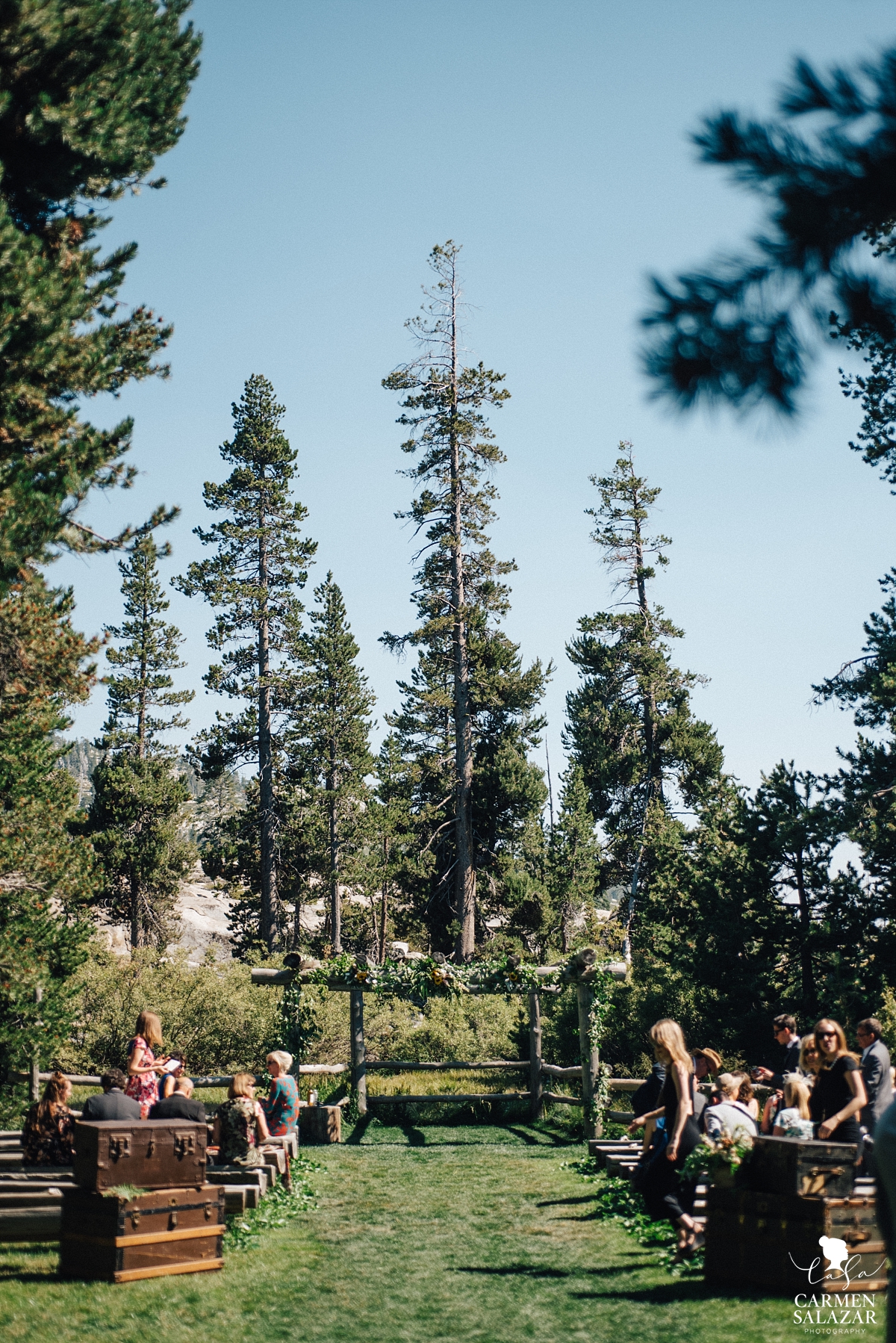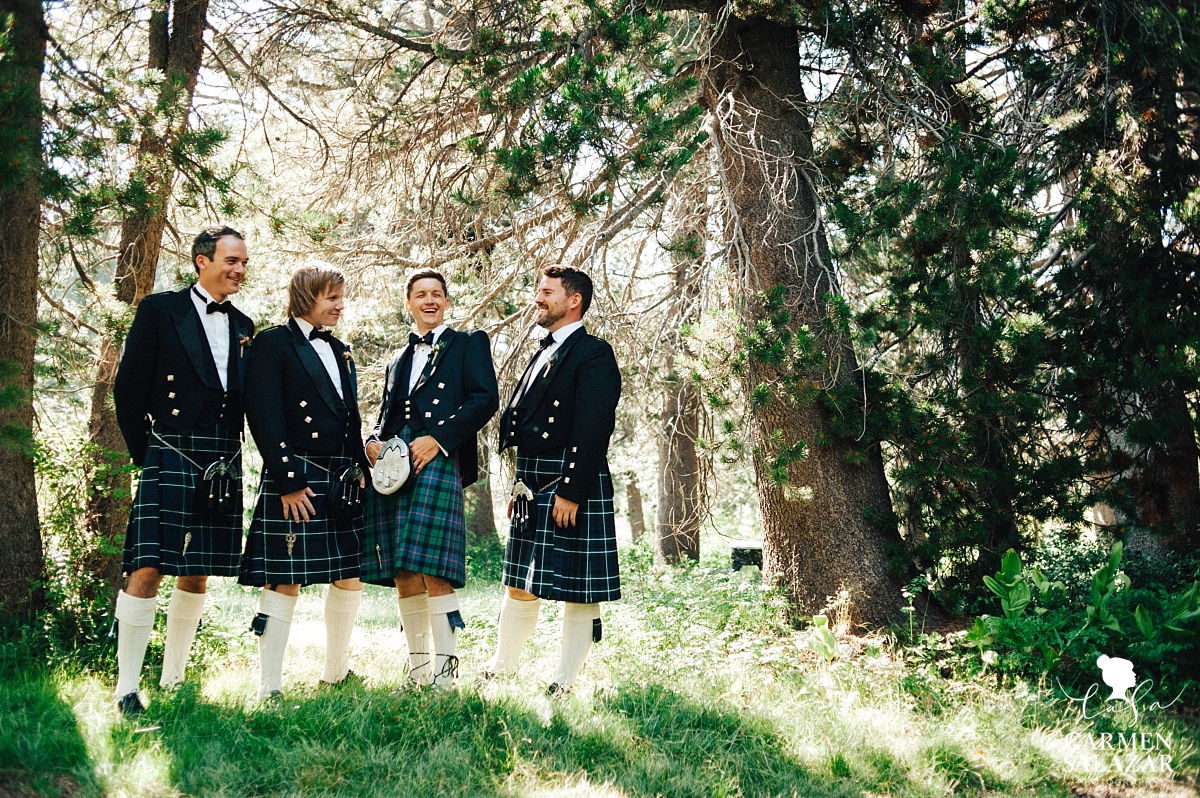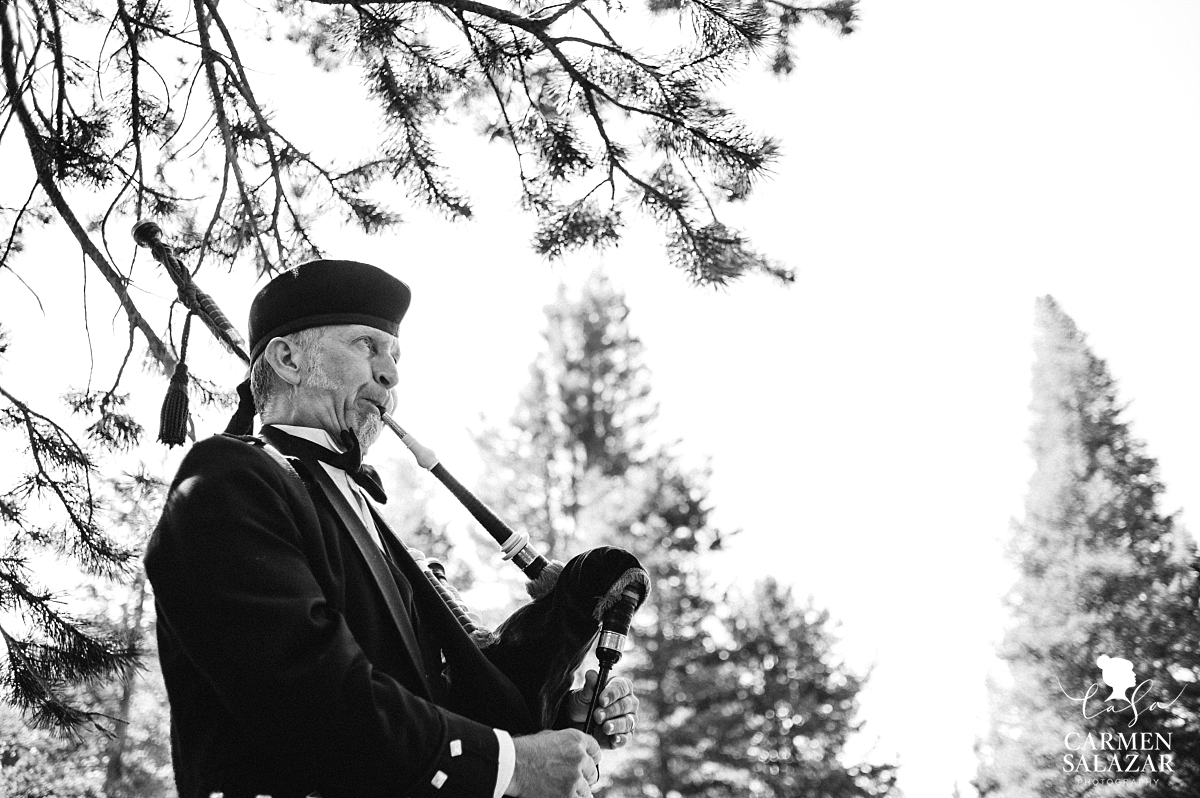 Our fabulous bag pipist, led our gorgeous bride to wed her sweetheart at the Hideout's lovely outdoor arbor.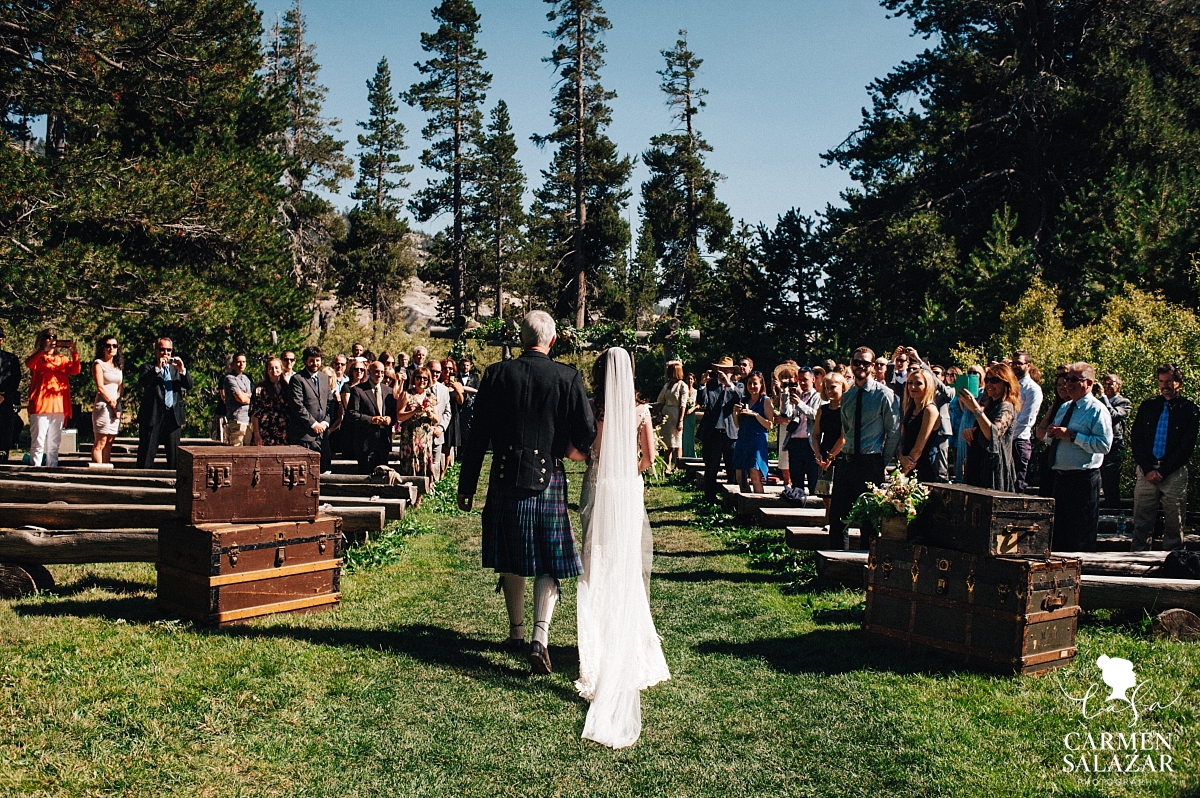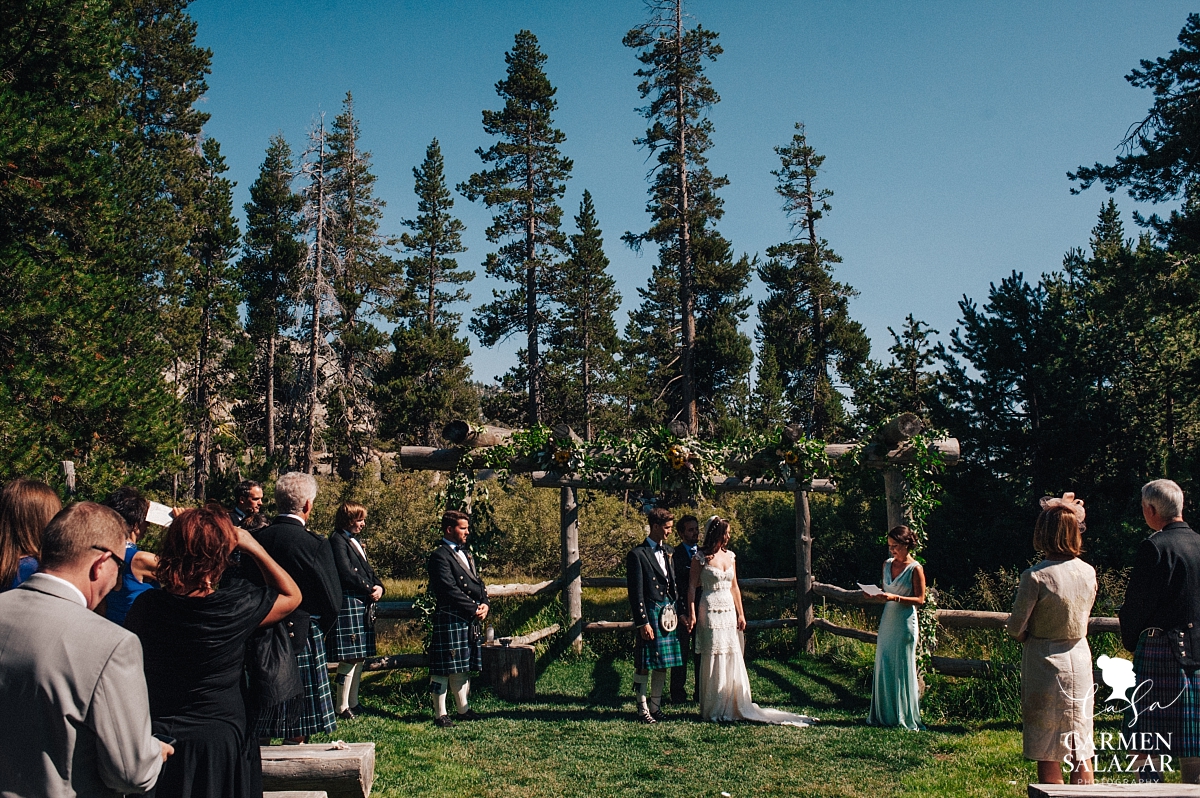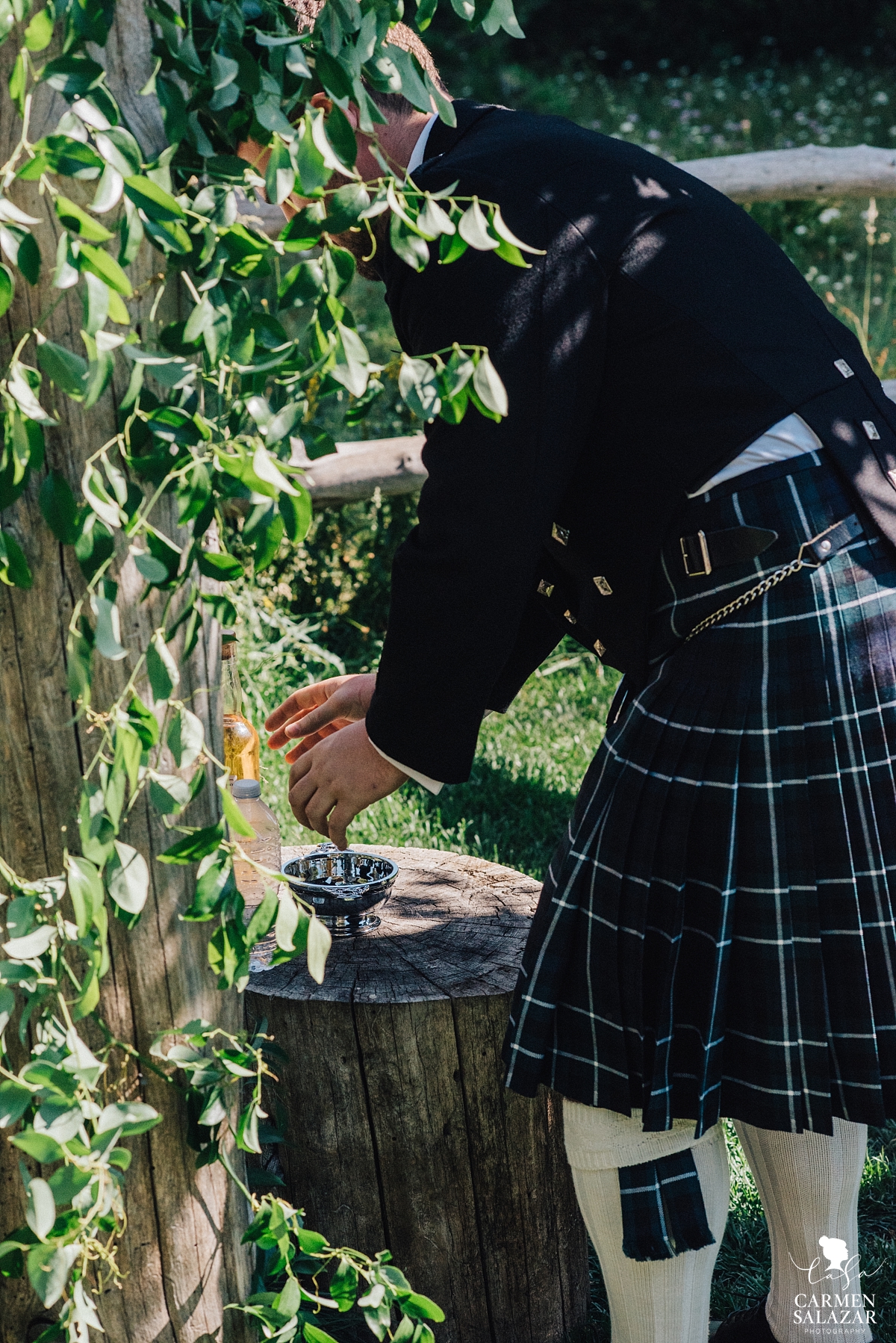 My favorite tradition was the drinking of Scotch from the quaich. The well-aged Bruichladdich packed a punch — Claire and Dennis needed a cough before saying their "I Do's".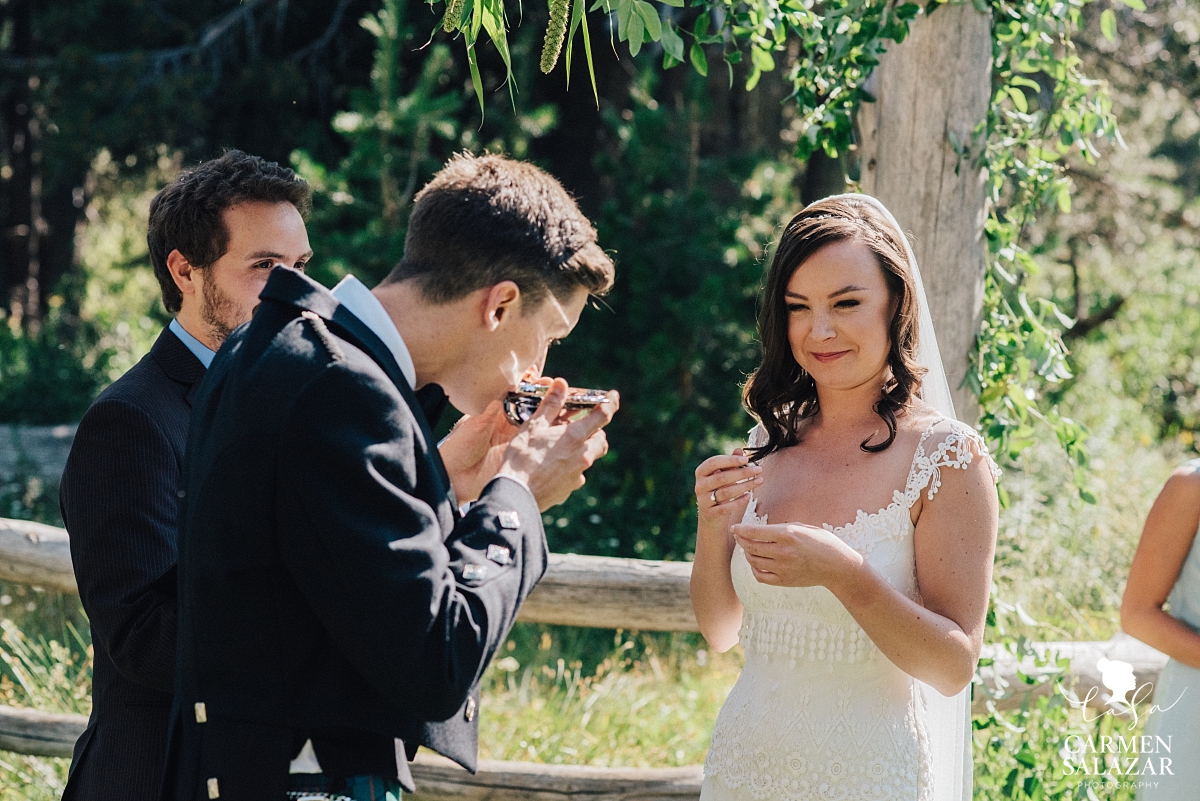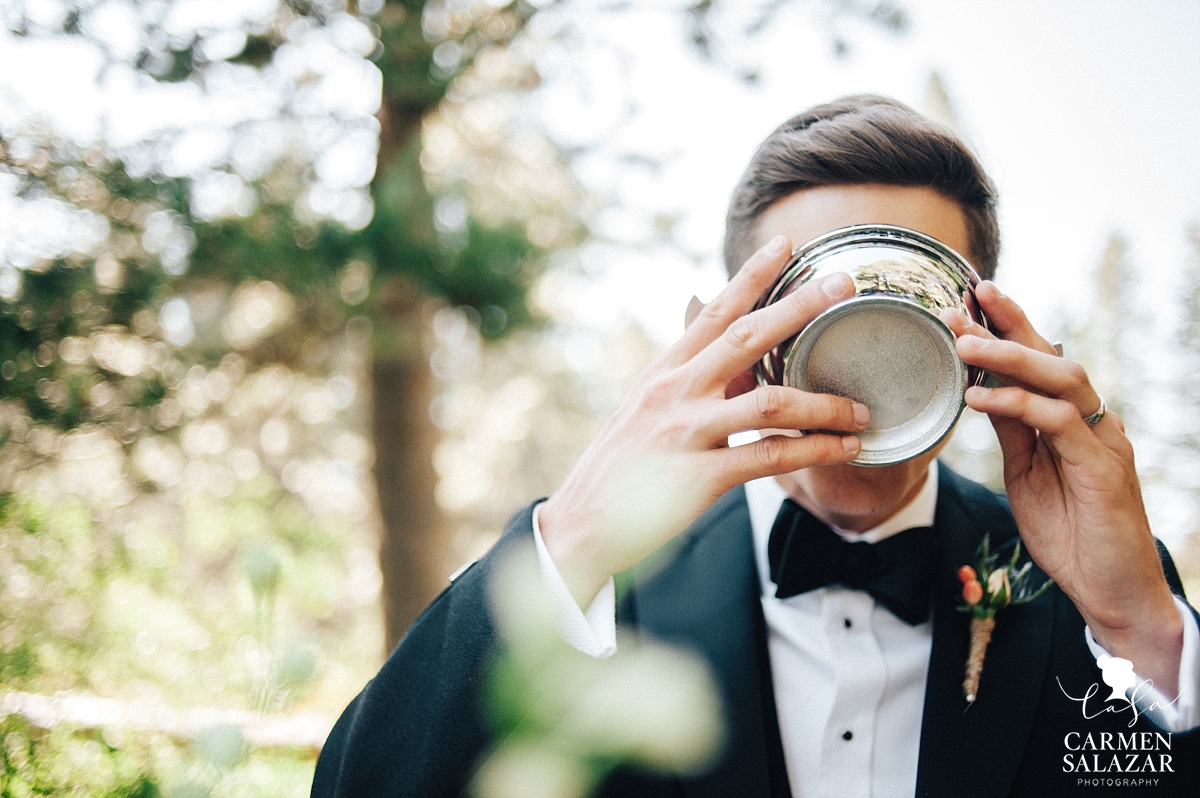 "Now I'm really ready to get married!" – Claire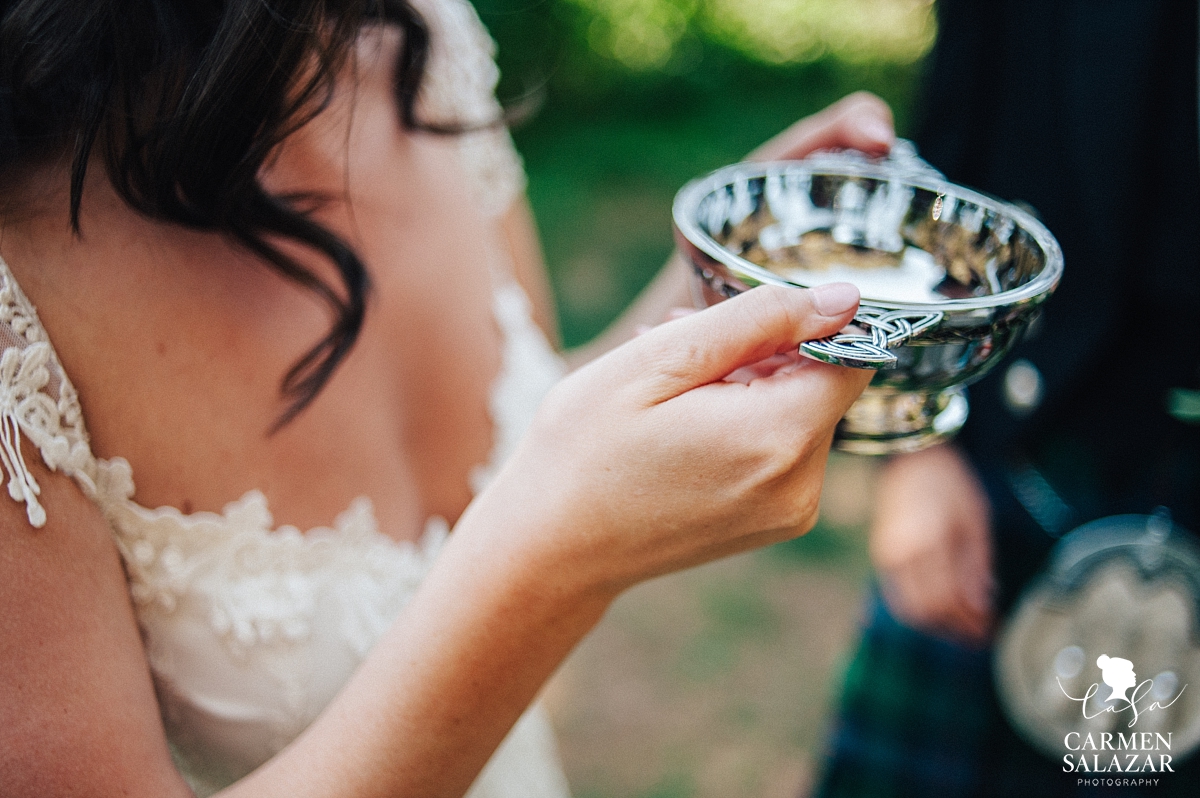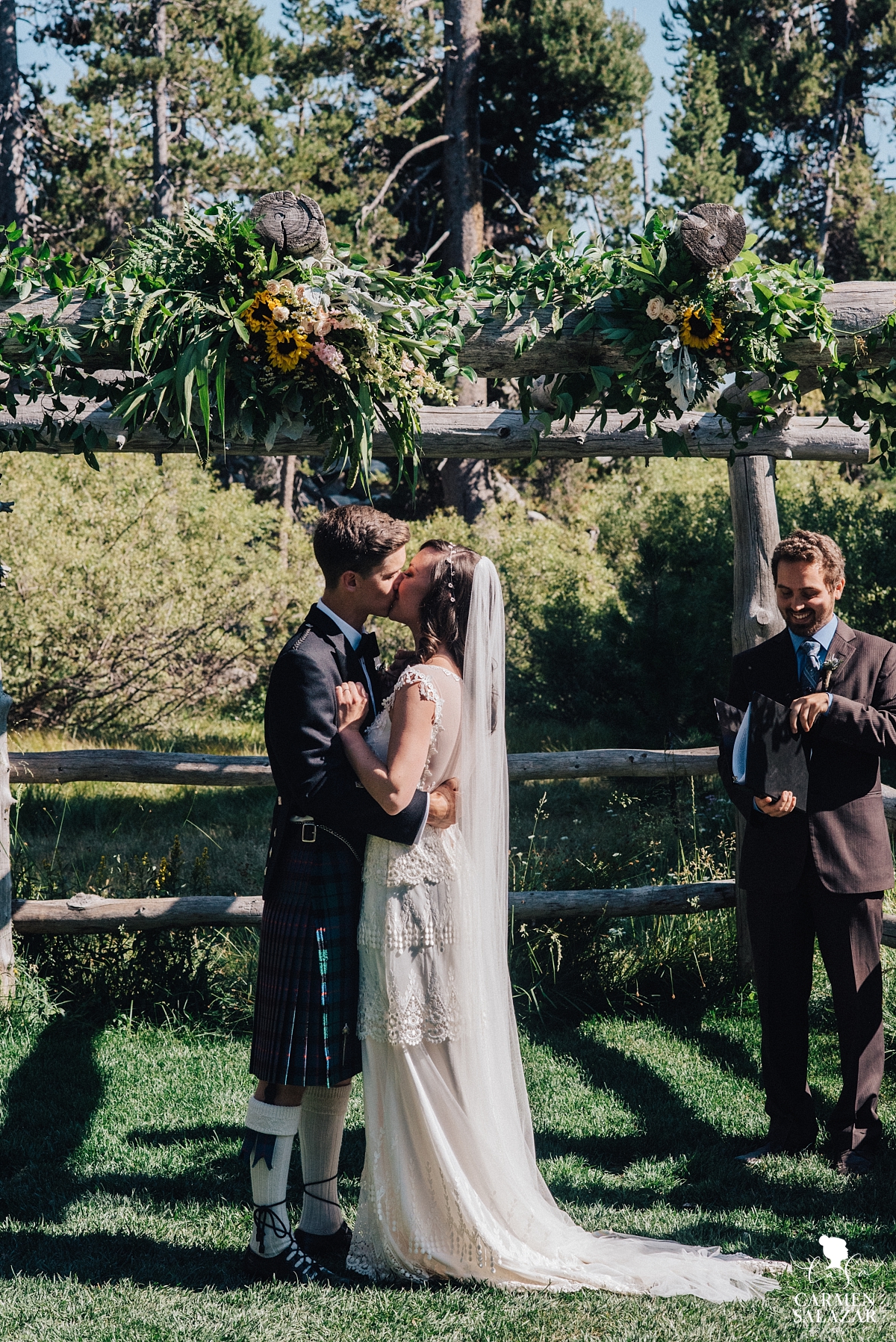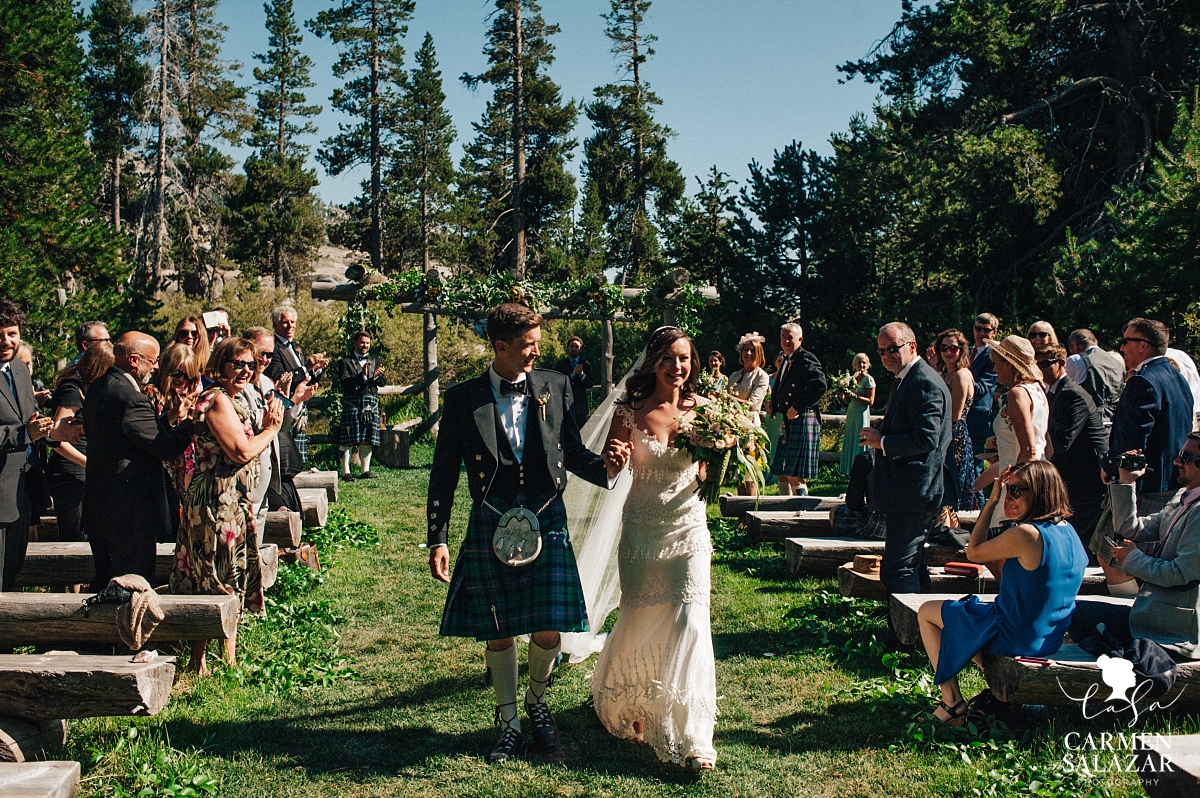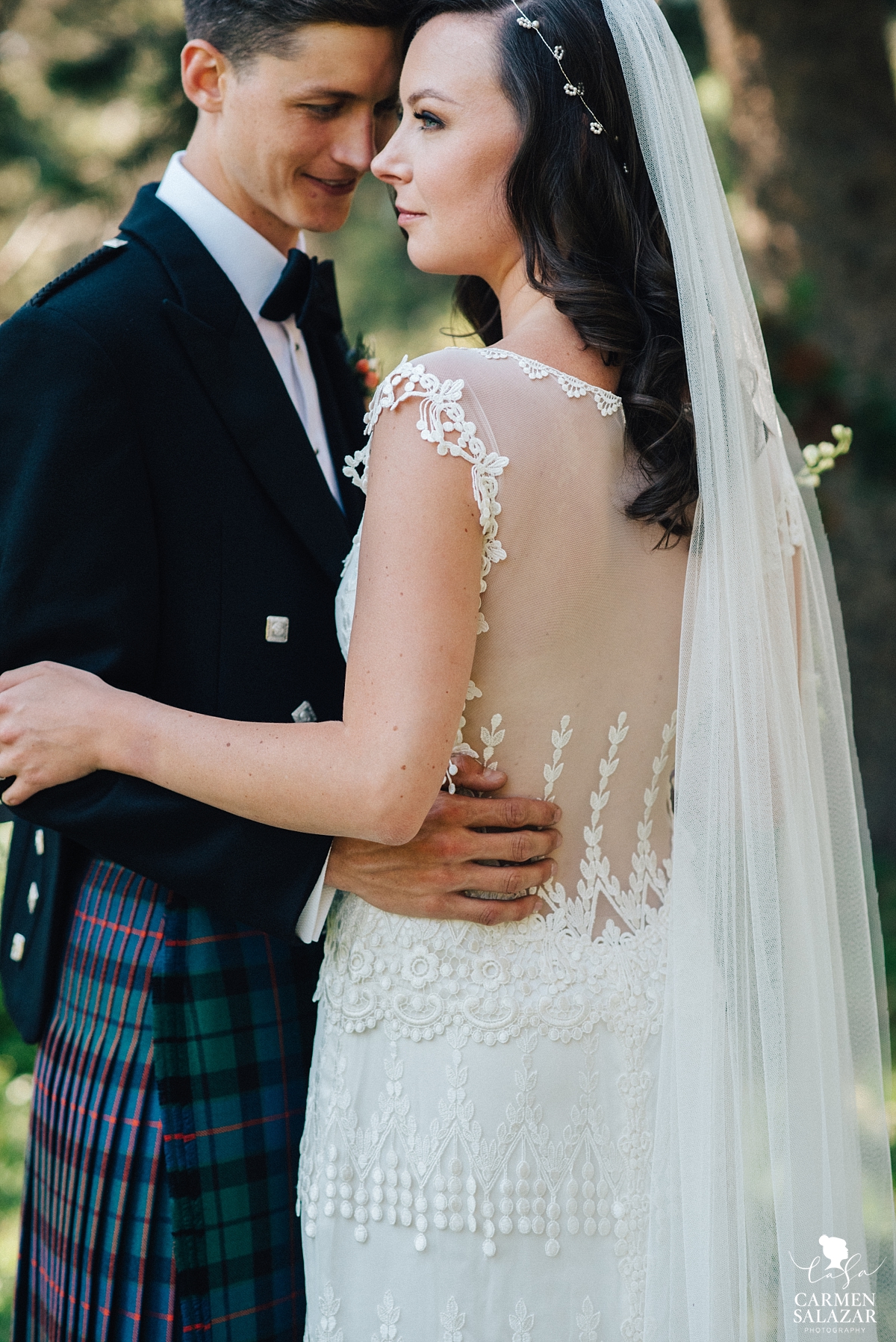 Congratulations Claire and Dennis! Check out part two of these lovebirds' boho Hideout reception!
Venue: The Hideout – Kirkwood, CA
Event Planner/Design: Stephanie Teague Events
DJ: SJ's Disc Jockey
Catering: Beth Sogaard Catering
Florals and Specialty Rentals: Botanica Florals and Events
Makeup: Christi Reynolds Makeup Artistry
Hair: Kayci Stoots