"I am going to wear a white dress and marry the best man in the world!" – Our beautiful bride Divya's message to her mother, after two years of dating her fiance Patrick. In a beautiful blend of Christian and Indian tradition, our lovebirds wed this summer at the Serrano Country Club.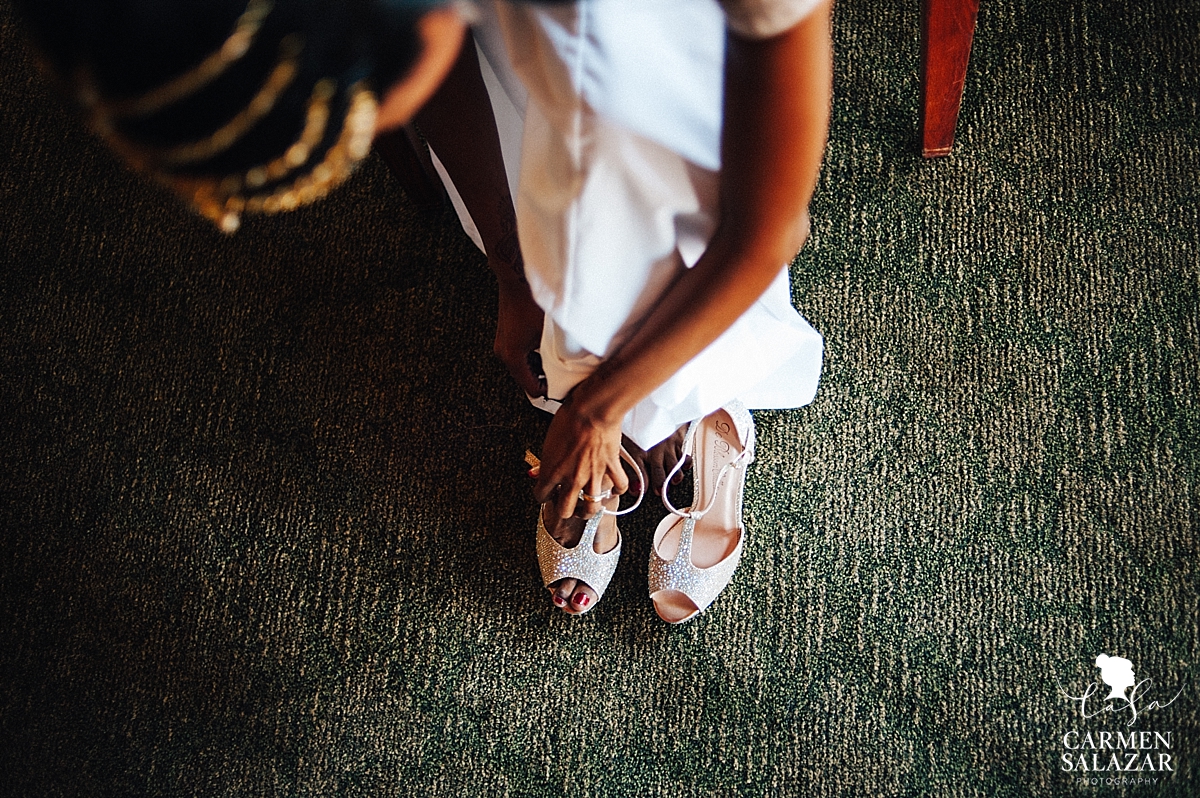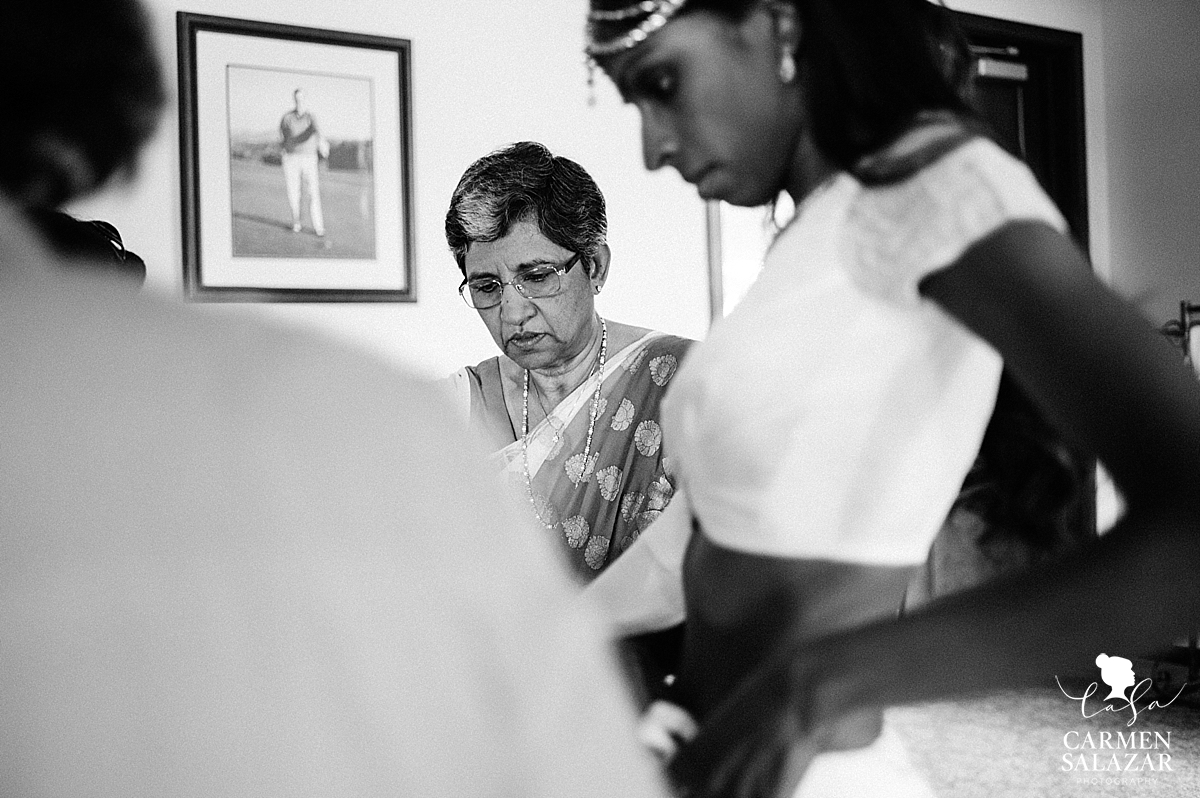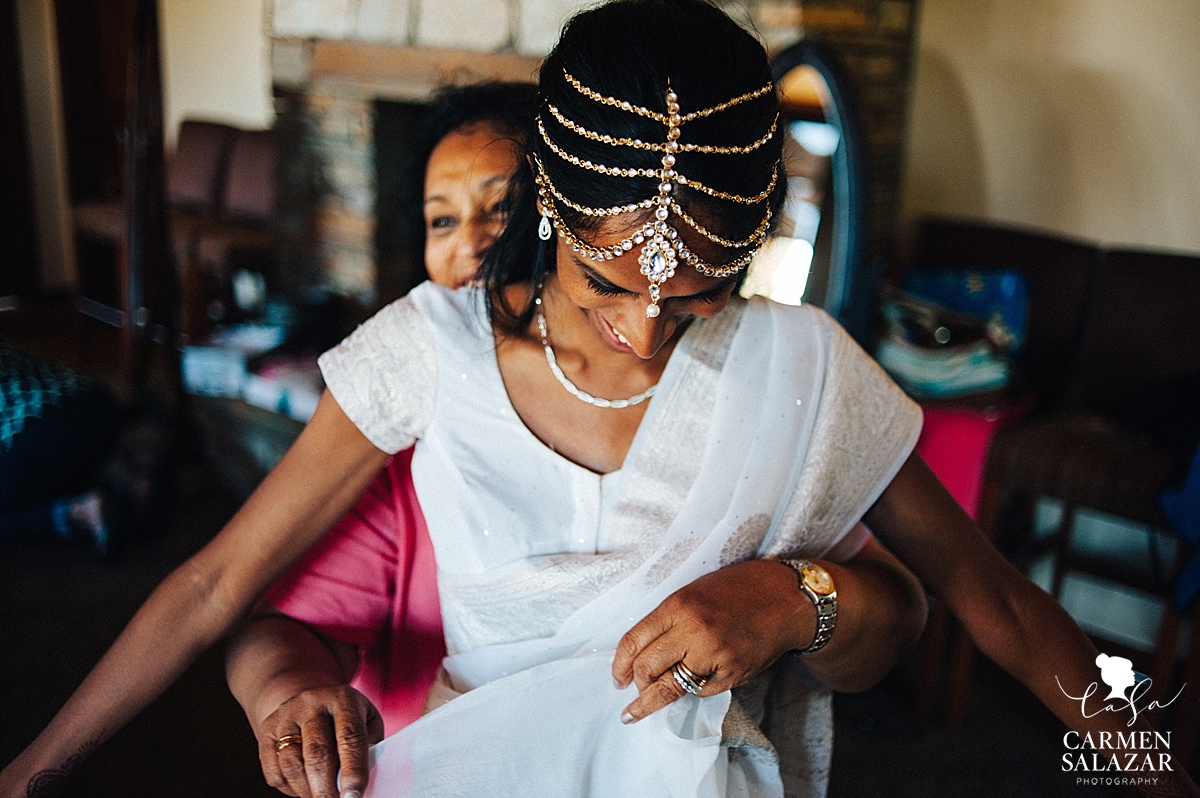 Divya's "white dress" was a gorgeous sari, paired with a traditional headdress and intricate henna accents.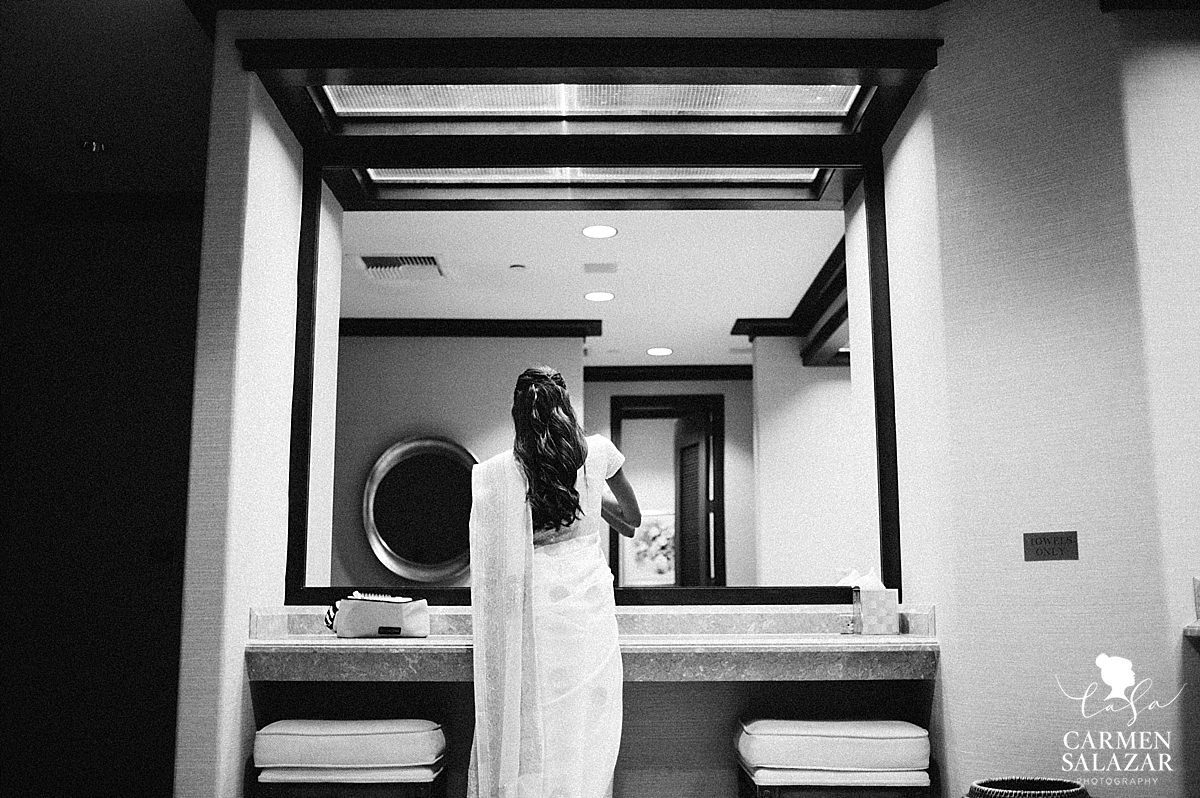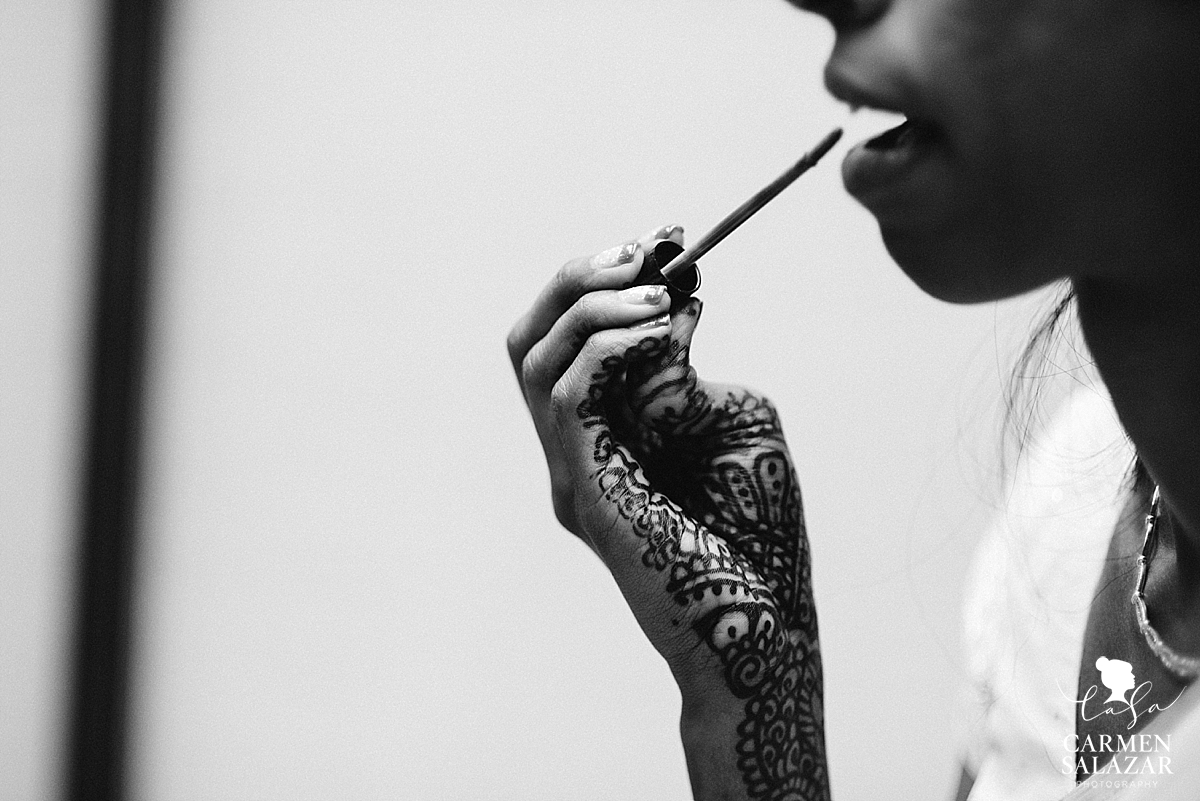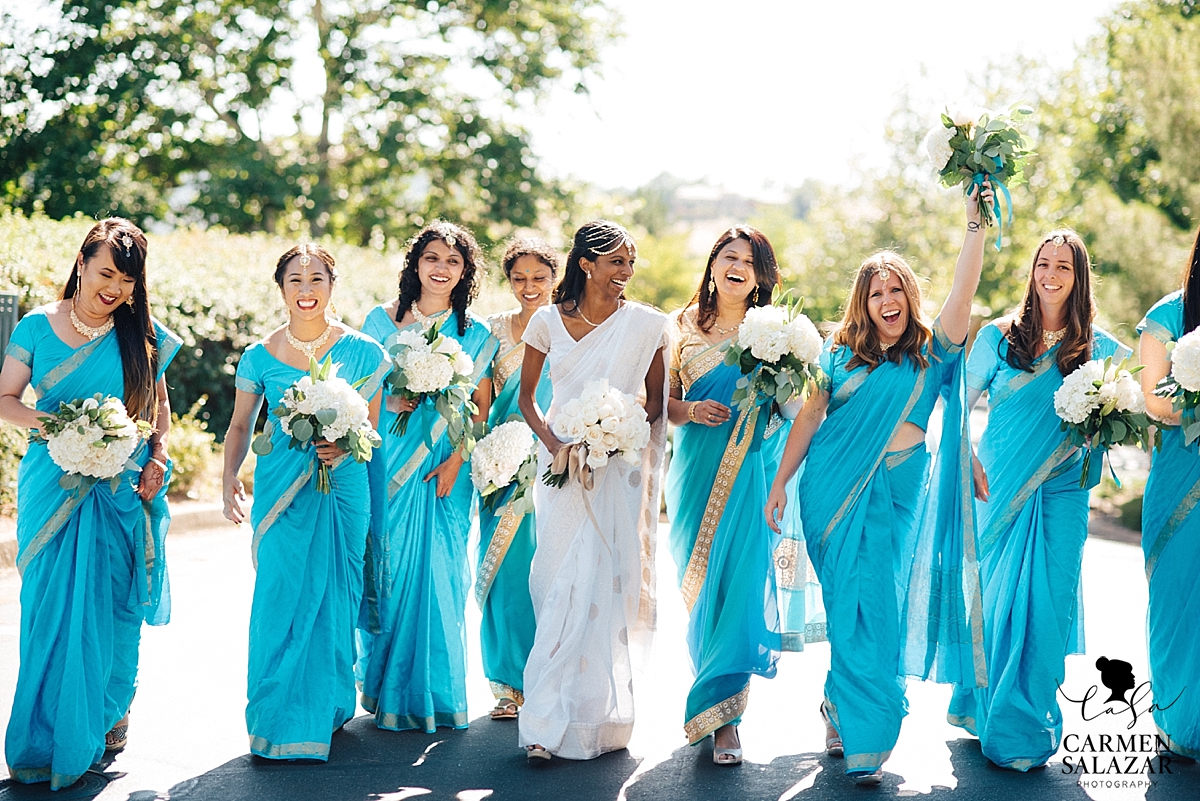 These gorgeous bridesmaids could not stop giggling about learning how to walk in their sarees and how excited they were for their best friend to be marrying the man of her dreams. Looking fabulous ladies!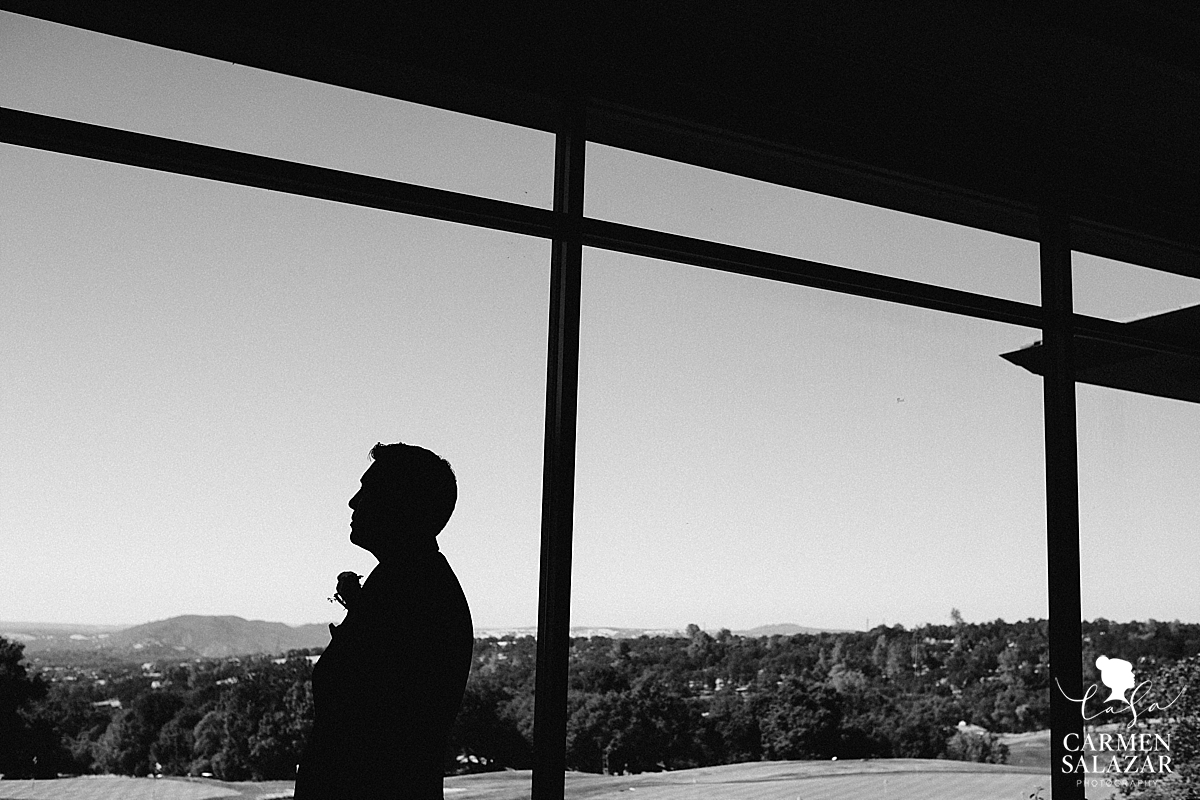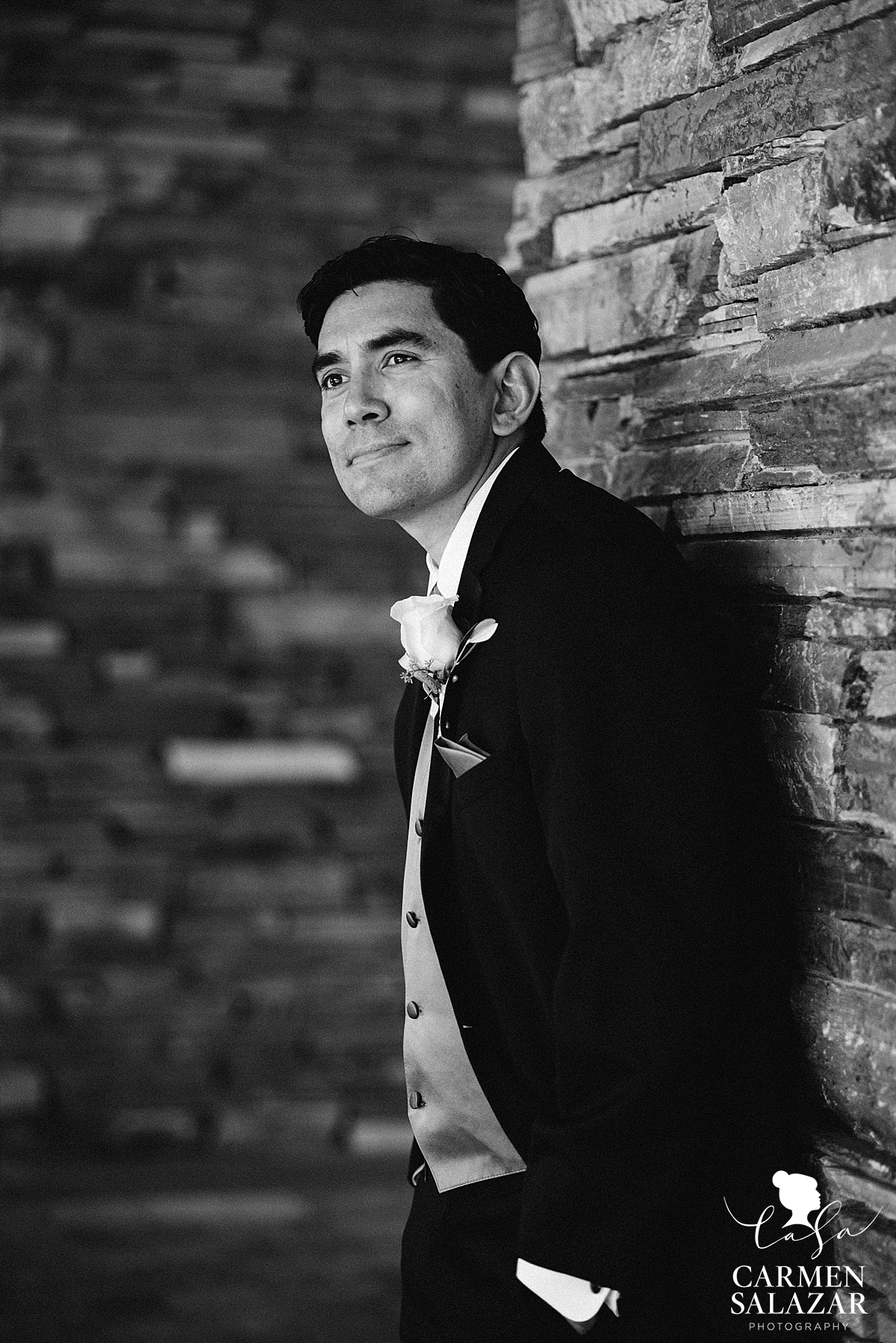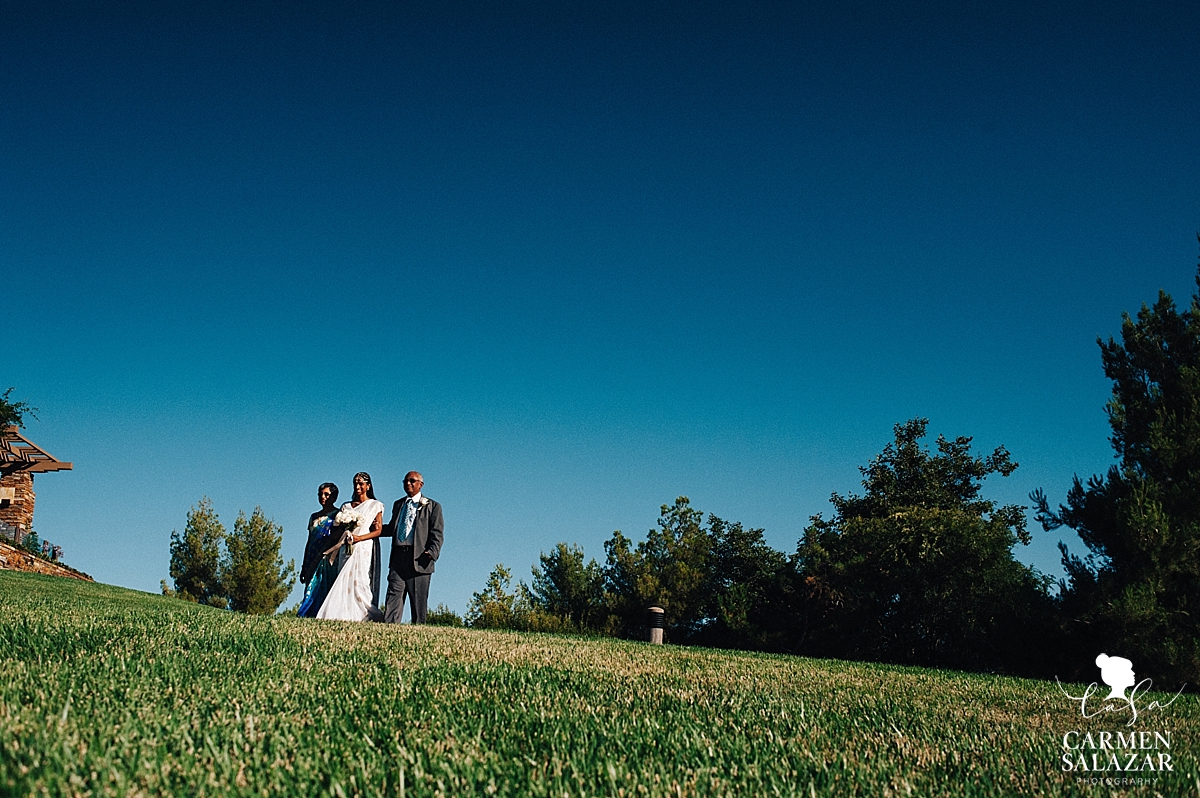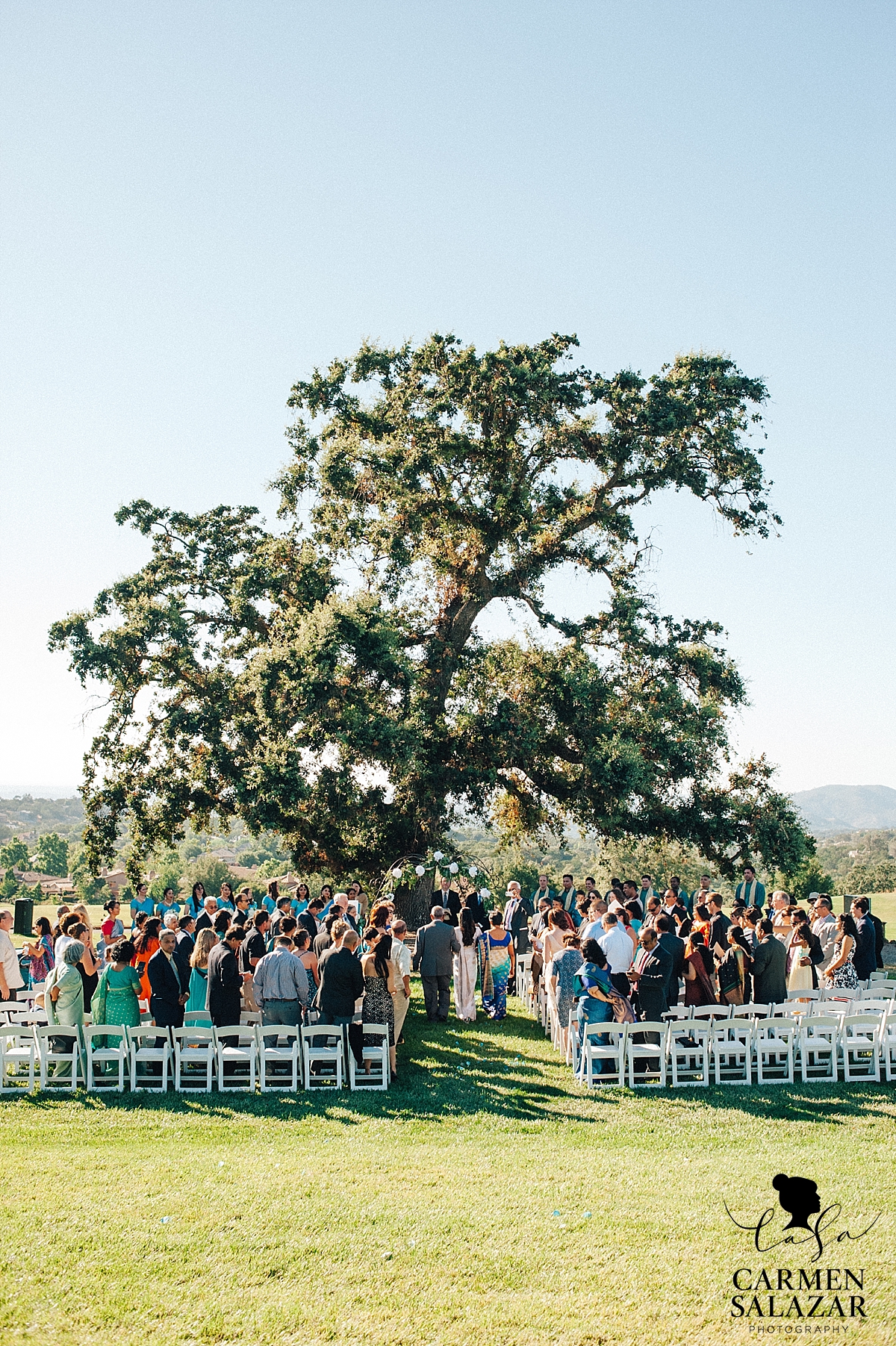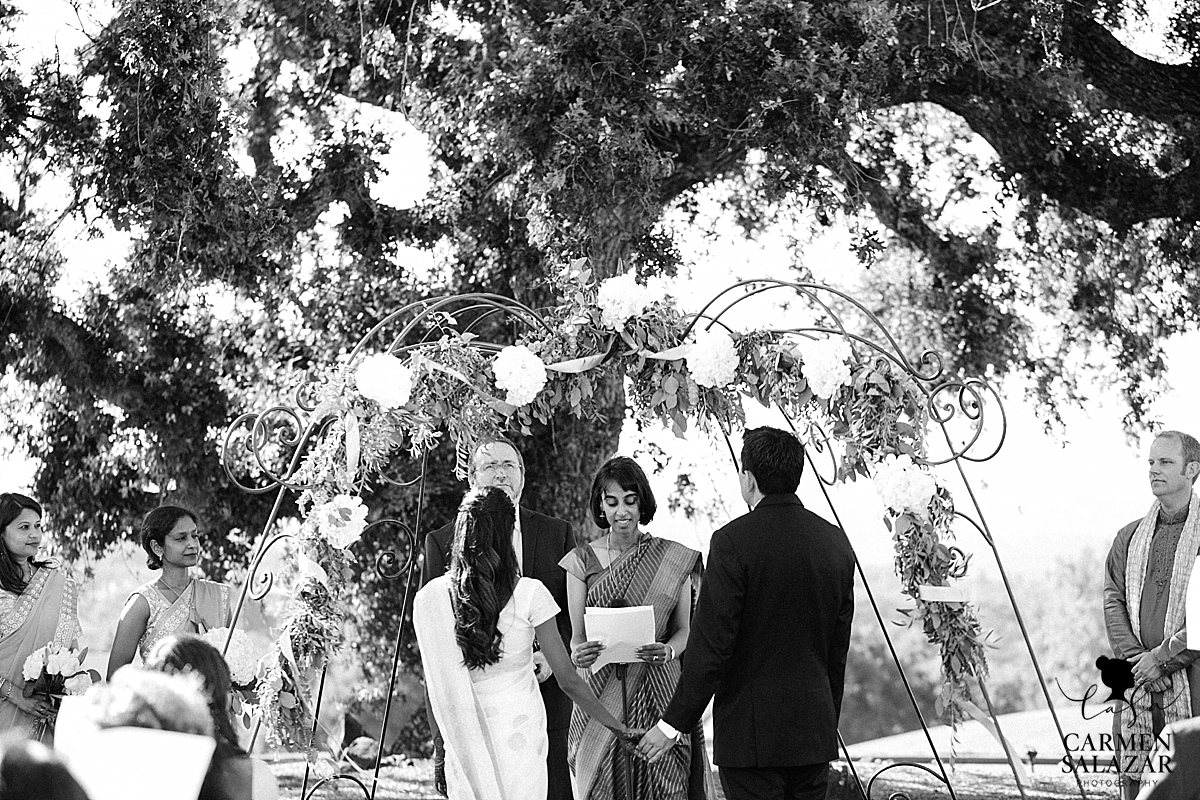 After beautiful readings by friends and family, and a mix of Indian and Christian rituals – Patrick and Divya were wed, among the El Dorado Hills.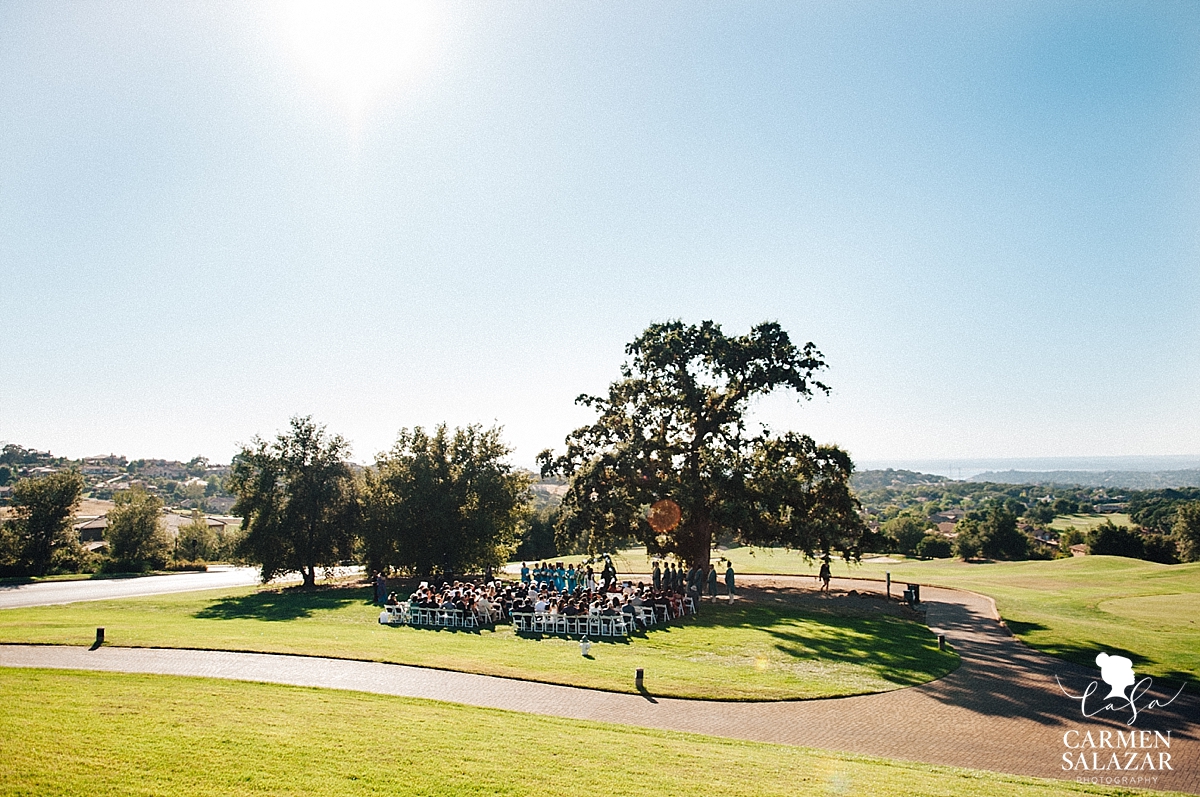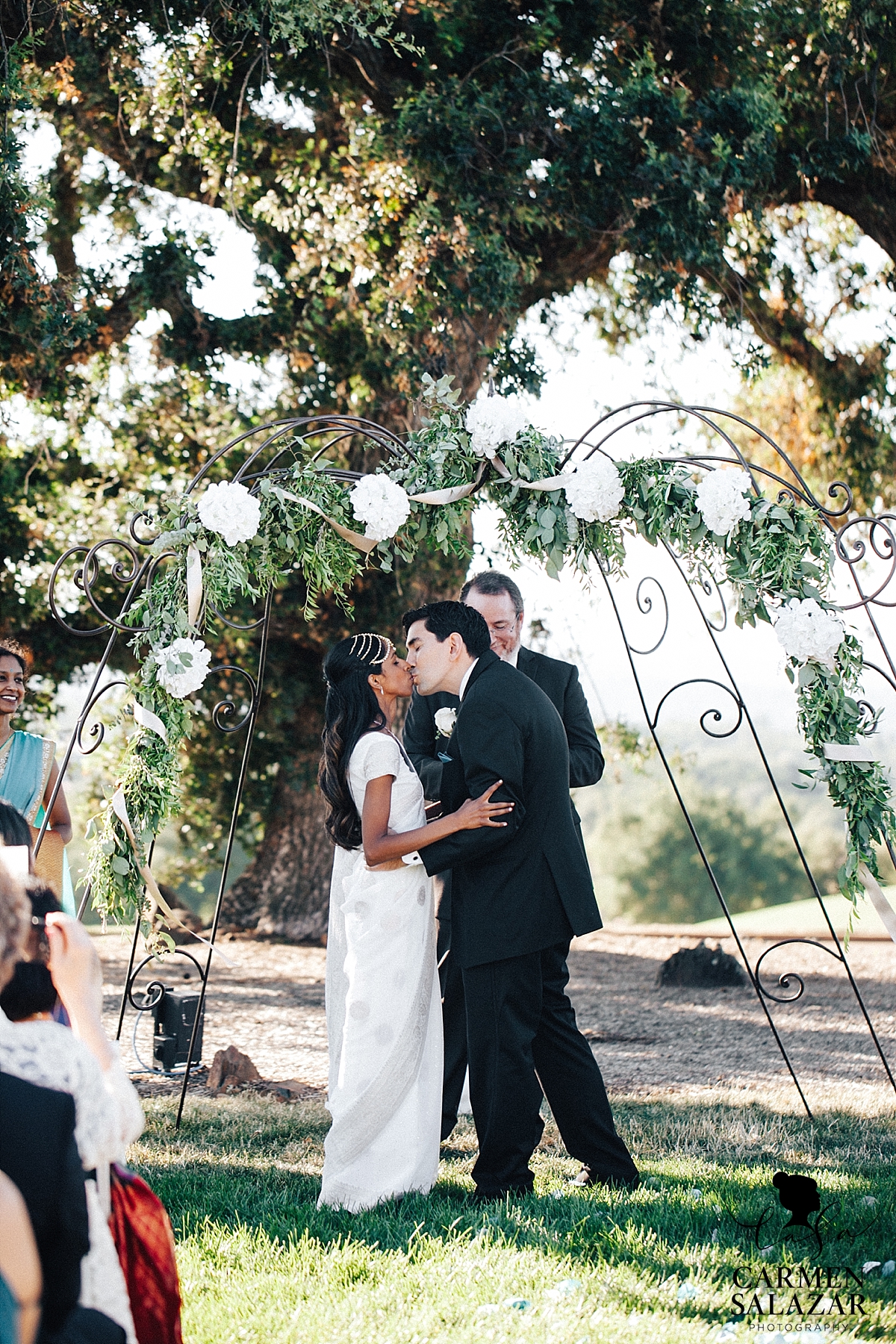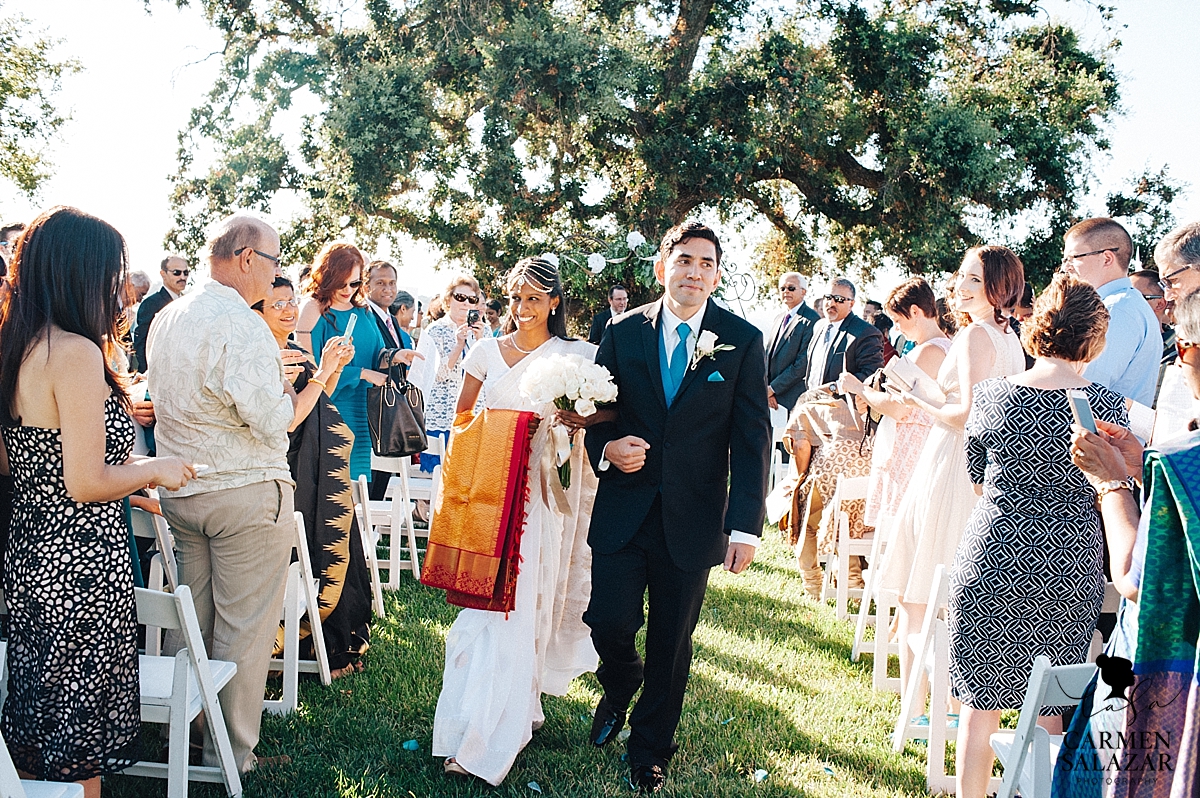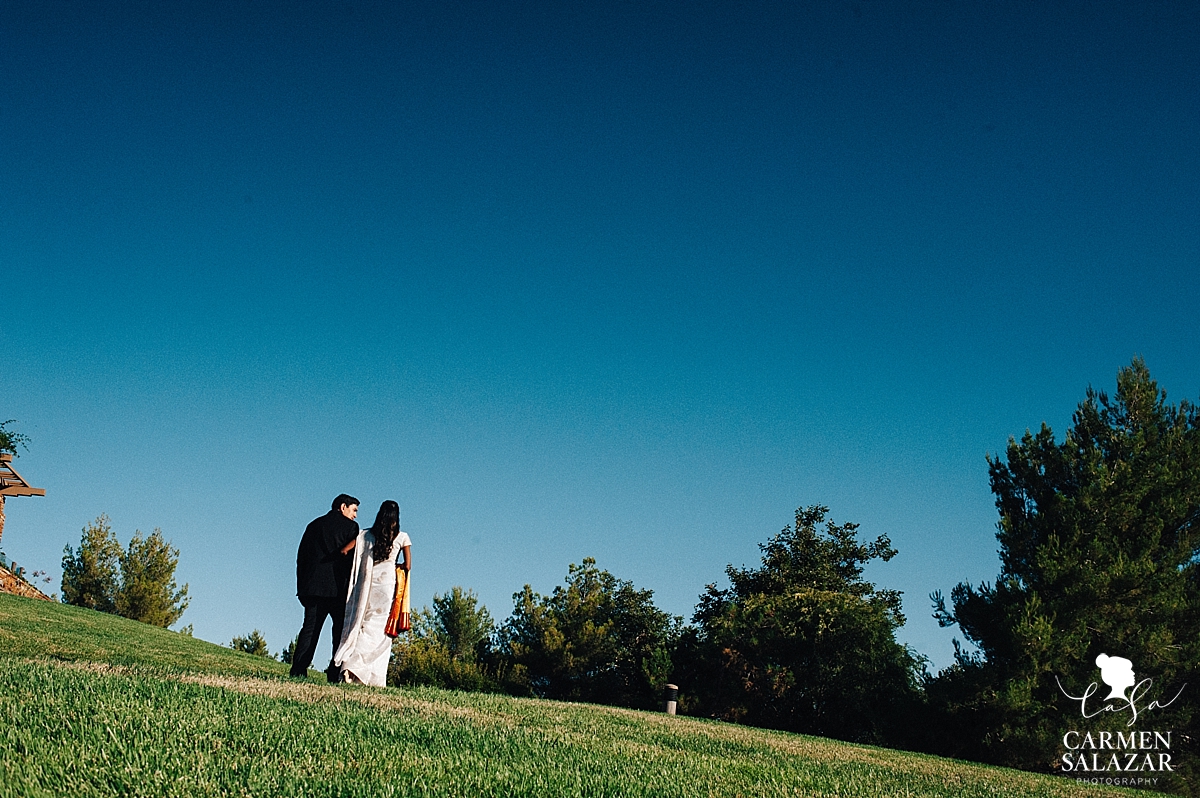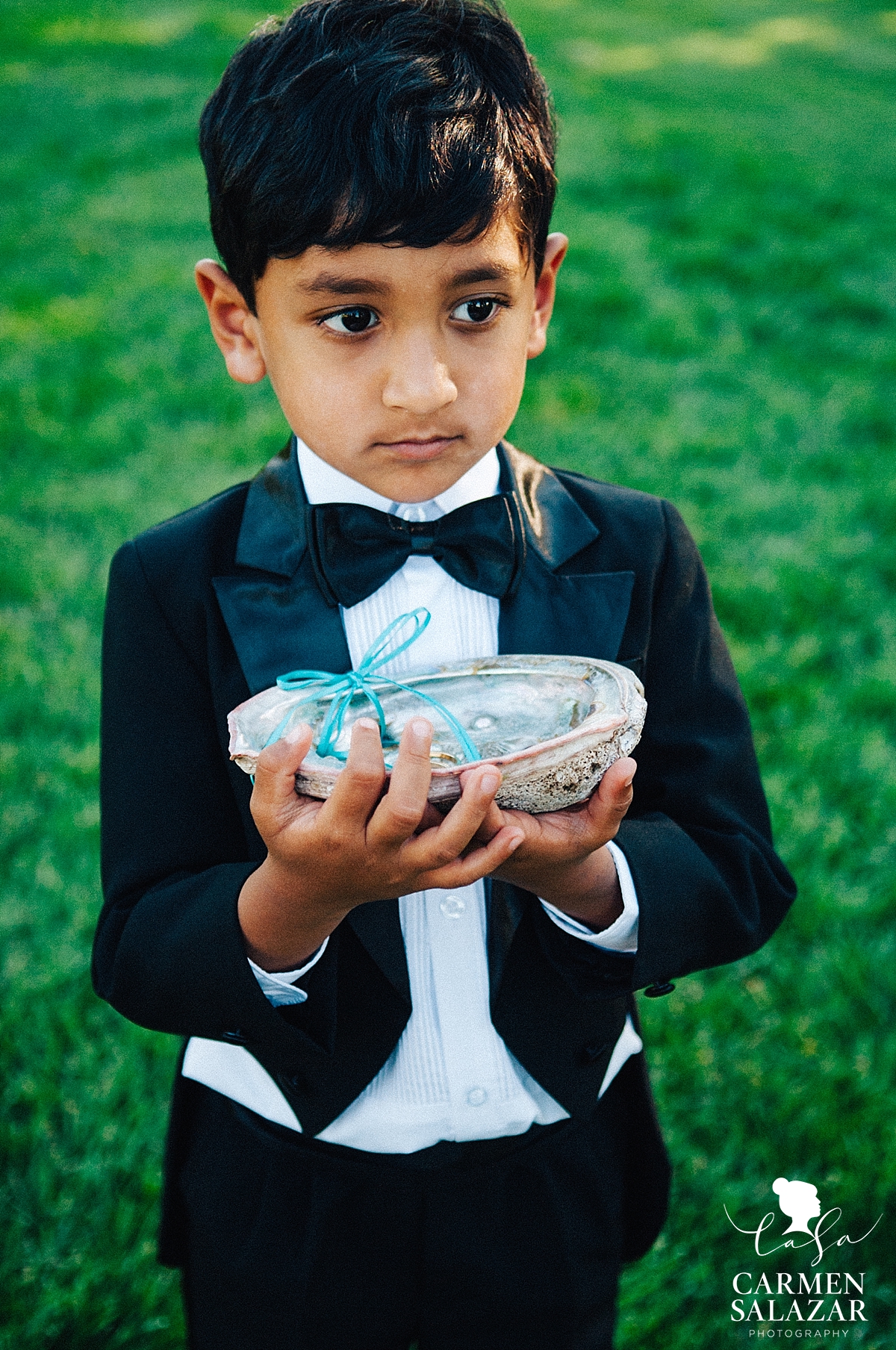 Our sweet ring bearer took his job very seriously – and was more than ready for some cake!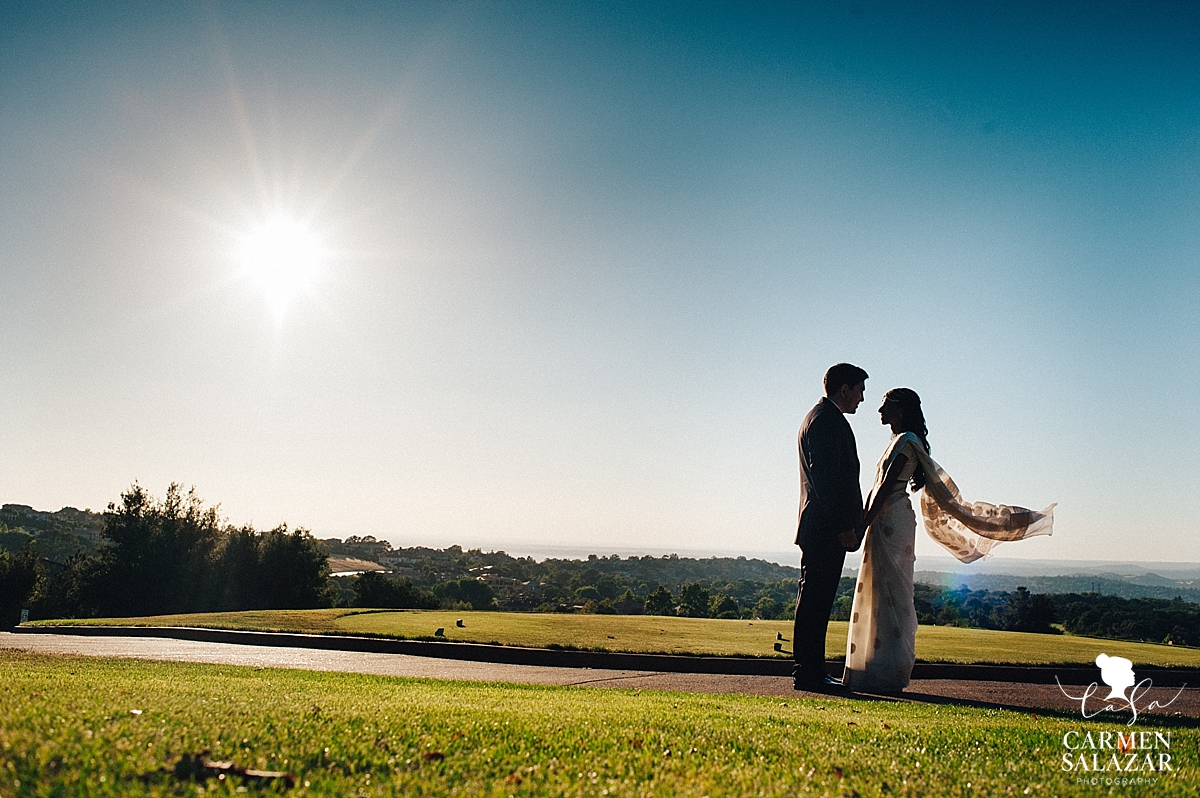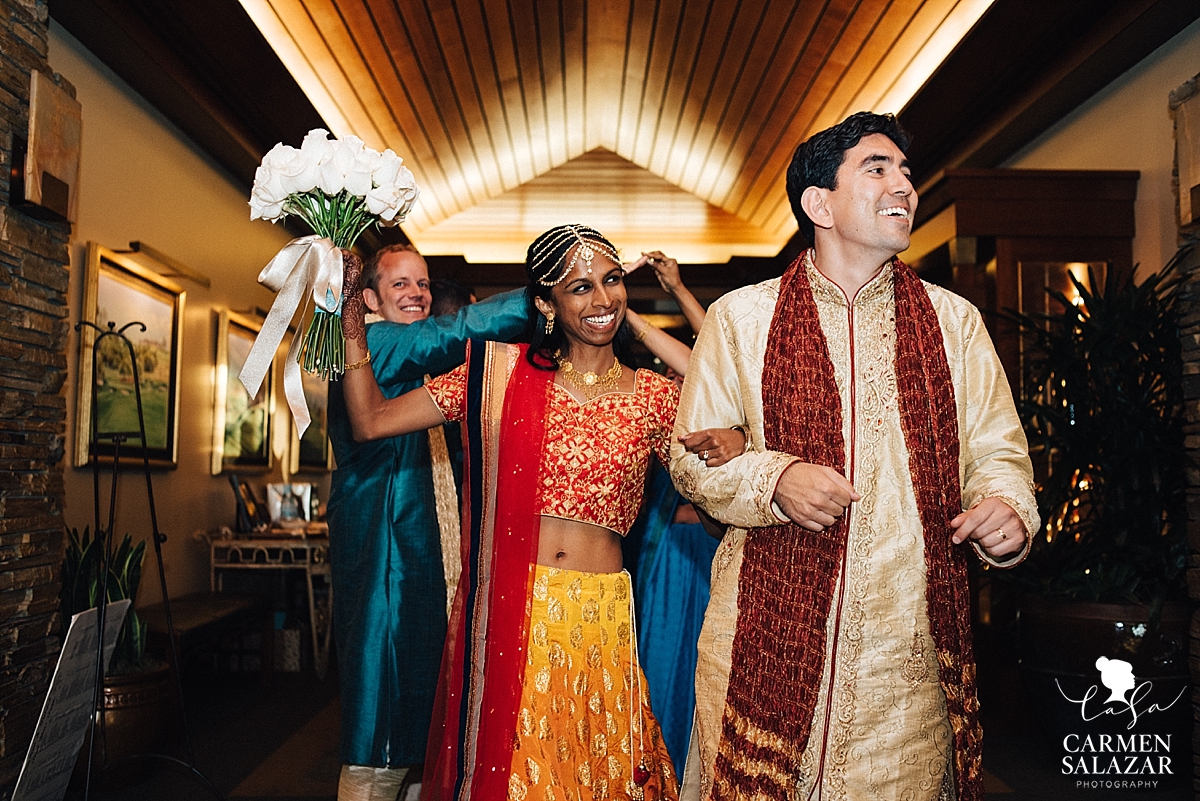 Patrick was very excited for their wardrobe change — he told me that Divya looked stunning in red (and he looks pretty sharp in his kurta)!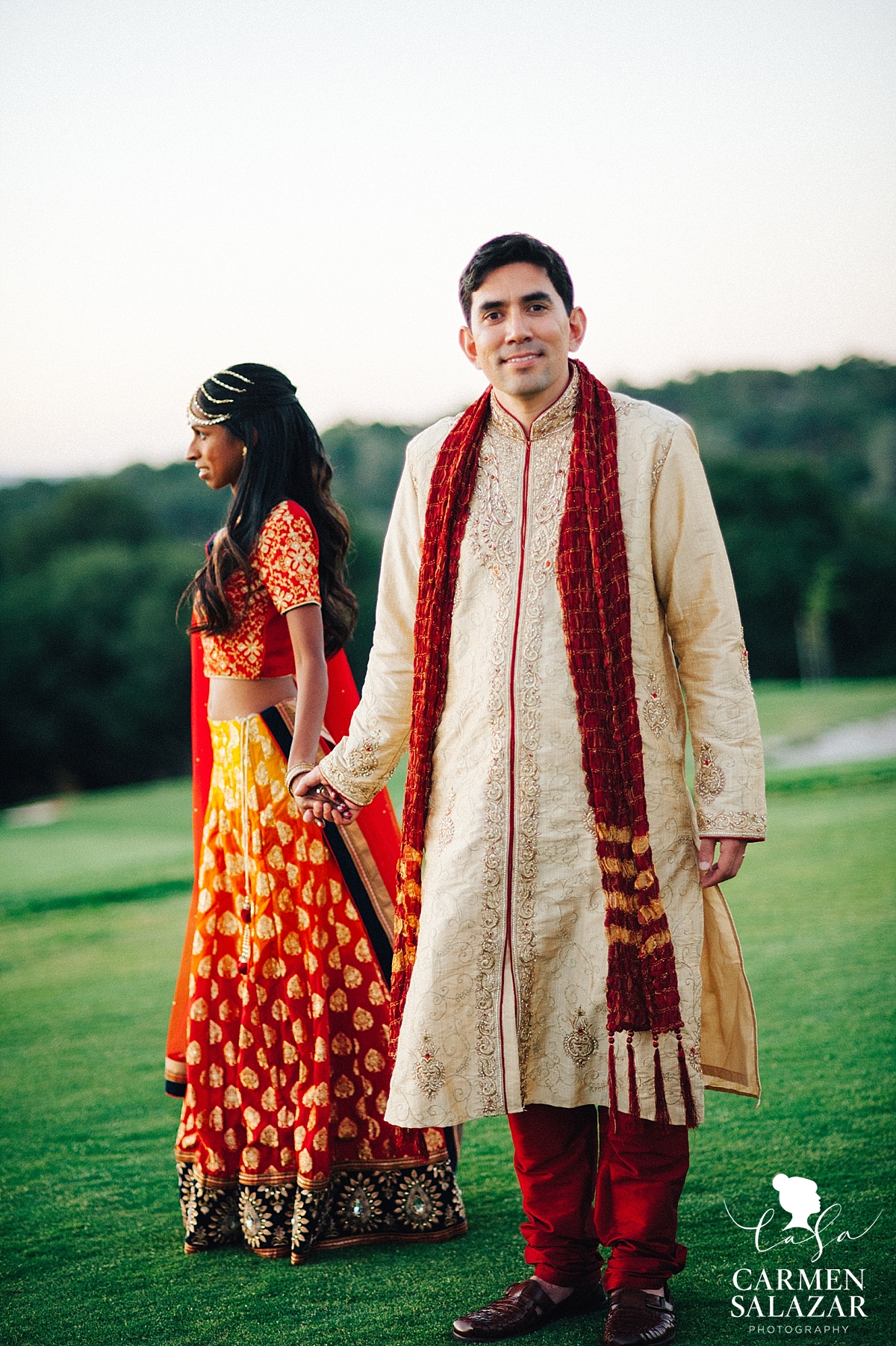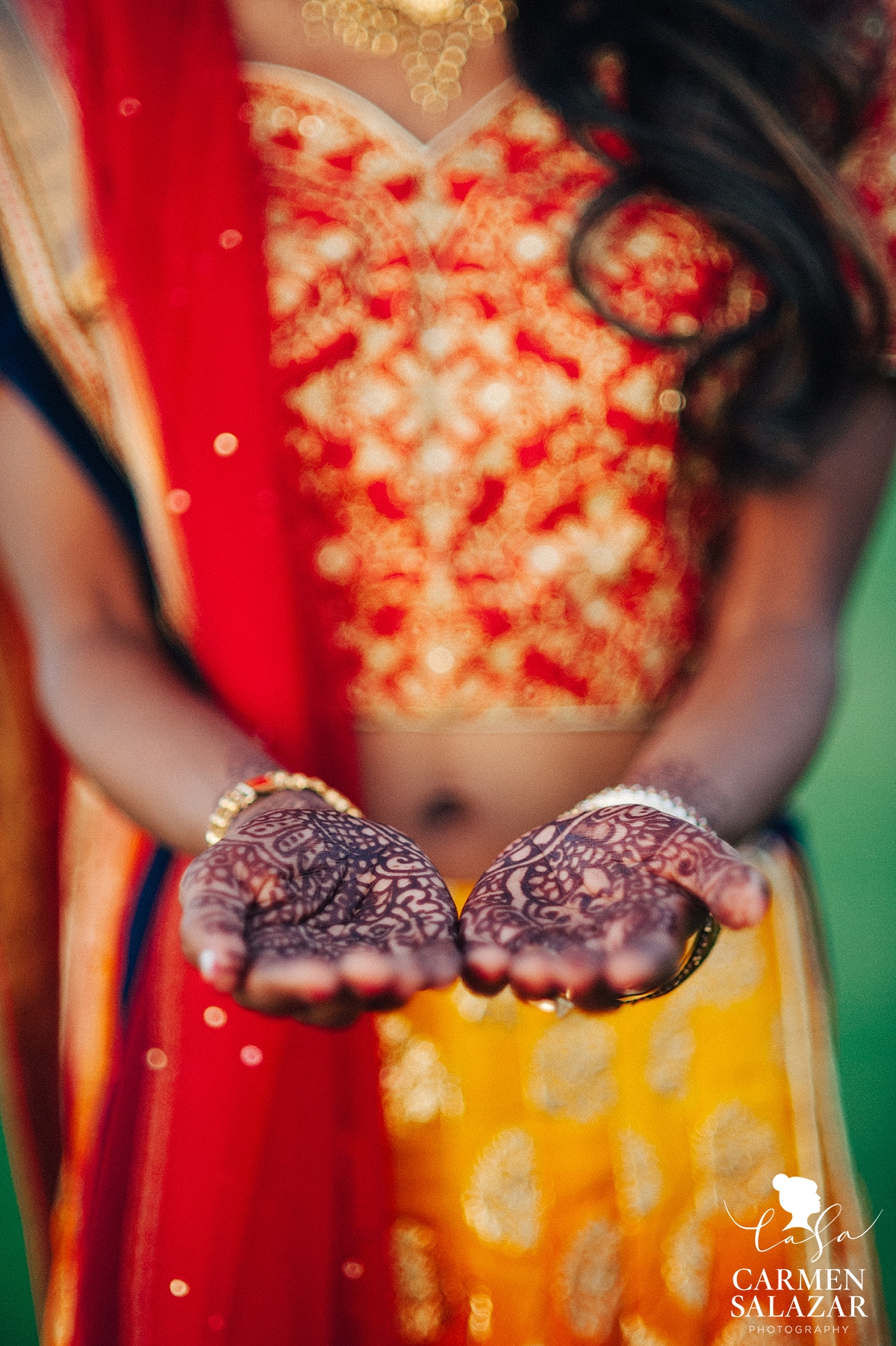 These two had no problem snuggling up for some yummy sunset  portraits overlooking El Dorado Hills! I love seeing newlyweds have a moment to themselves during their wedding.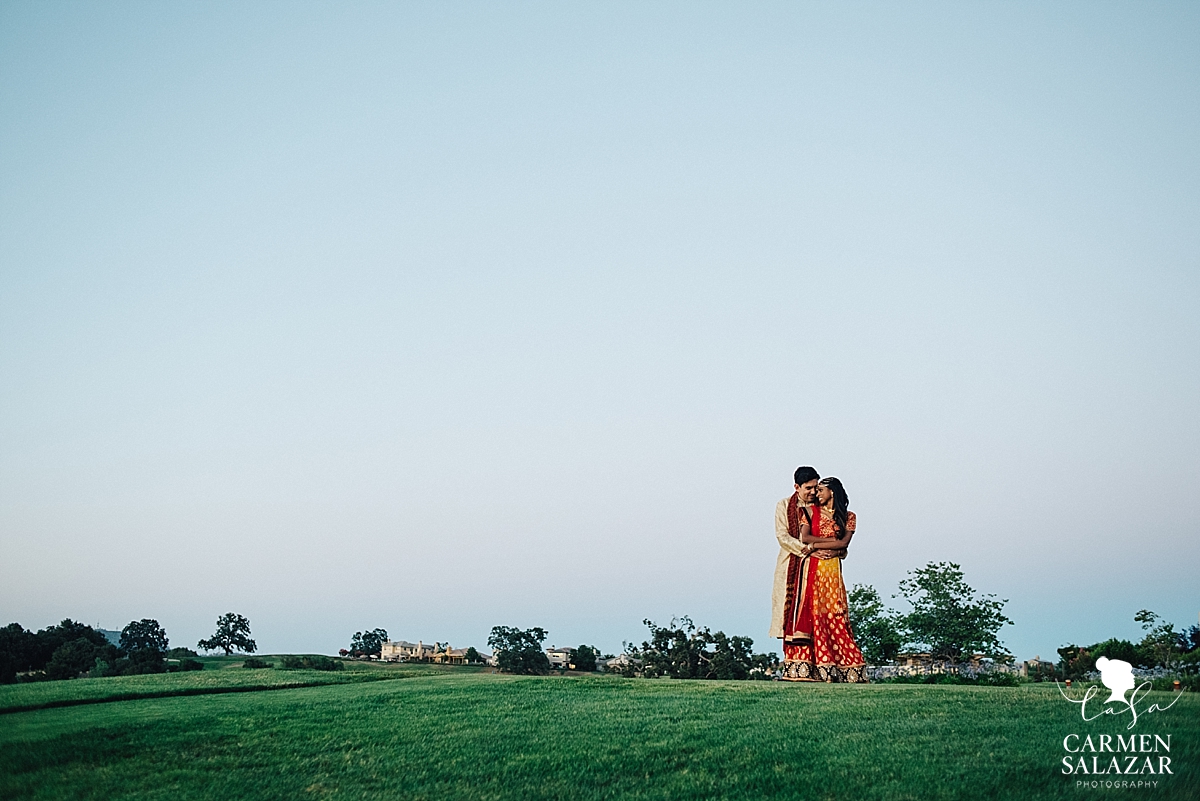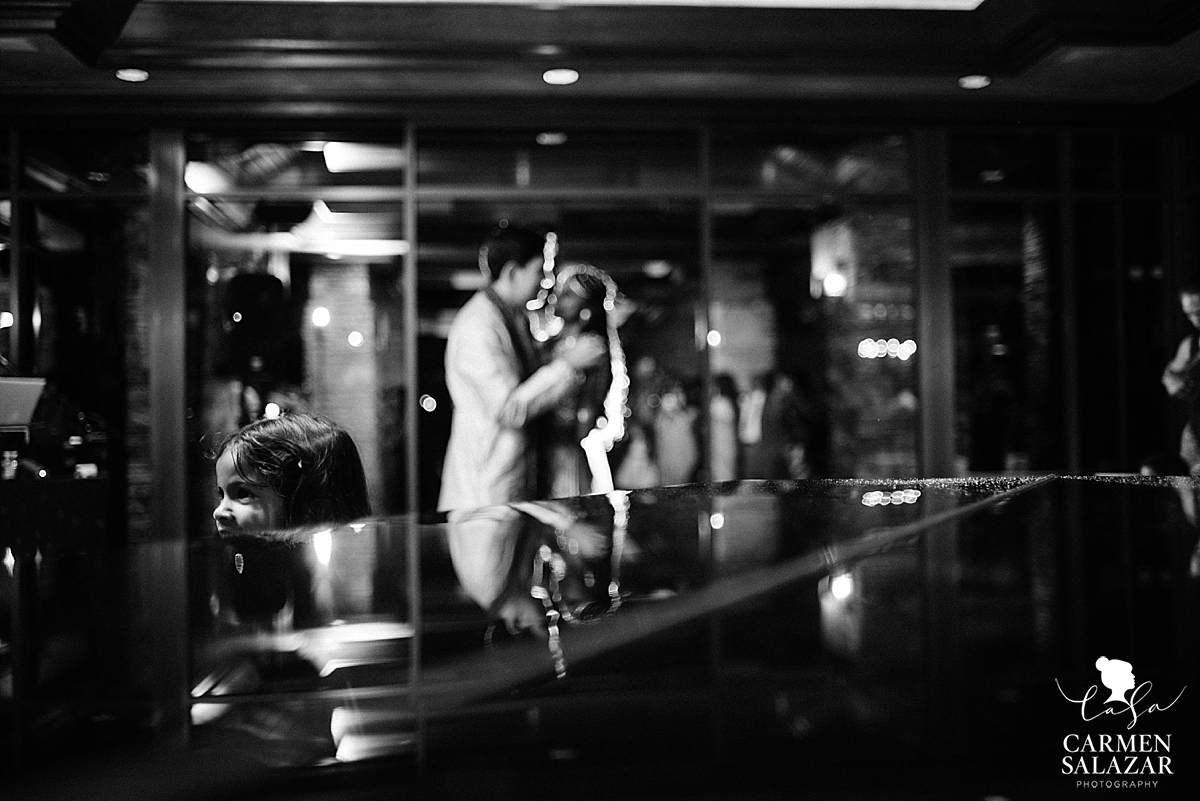 There were way too many adorable kiddos stealing the spotlight from our bride and groom!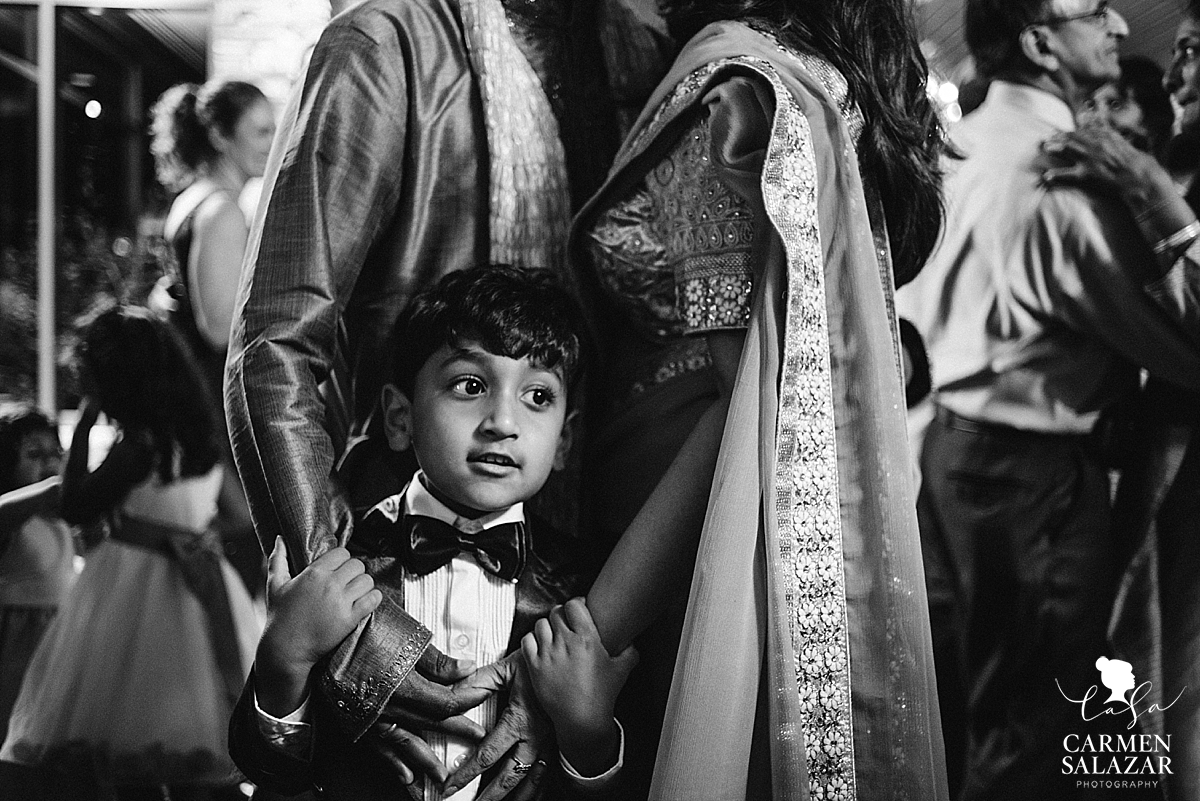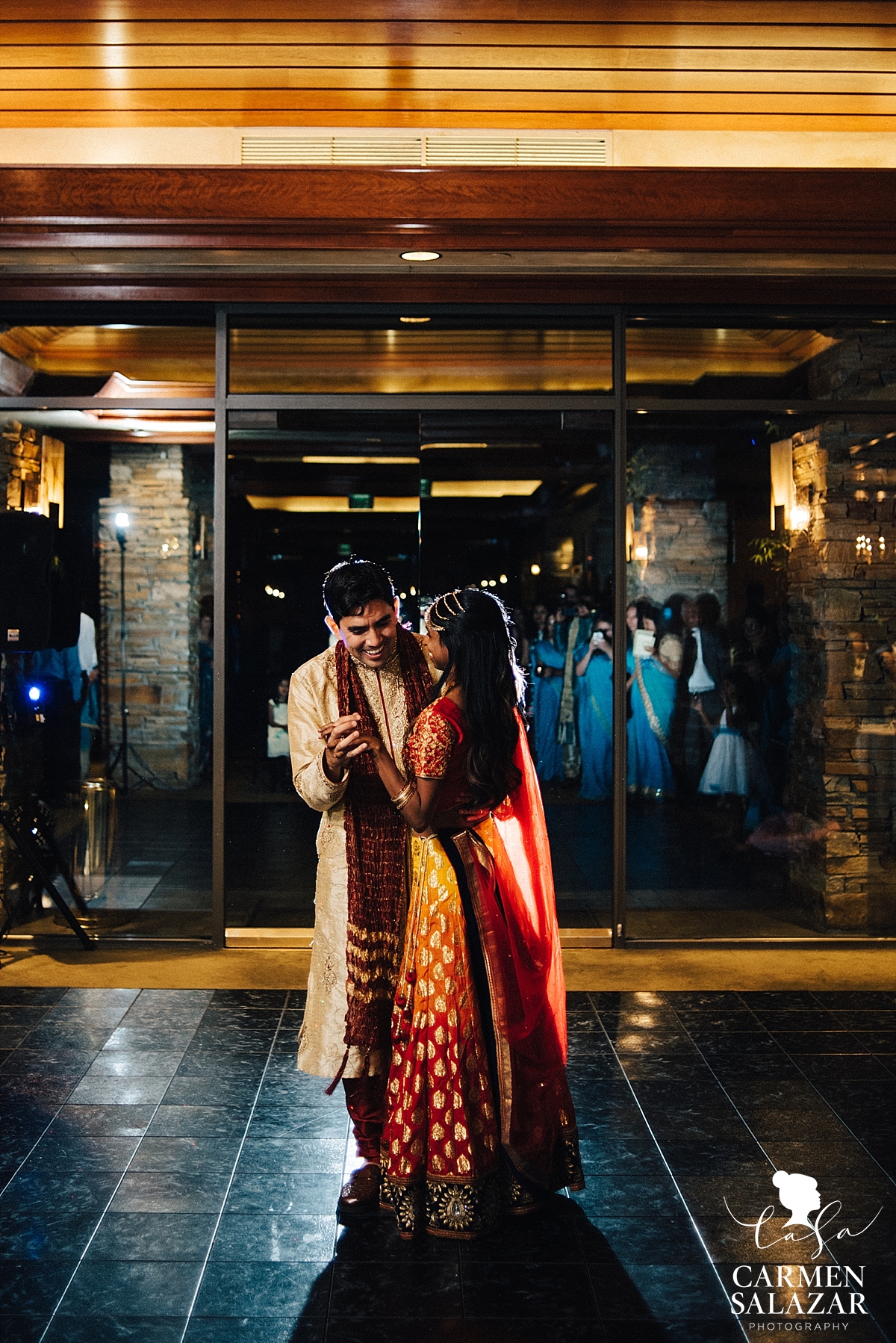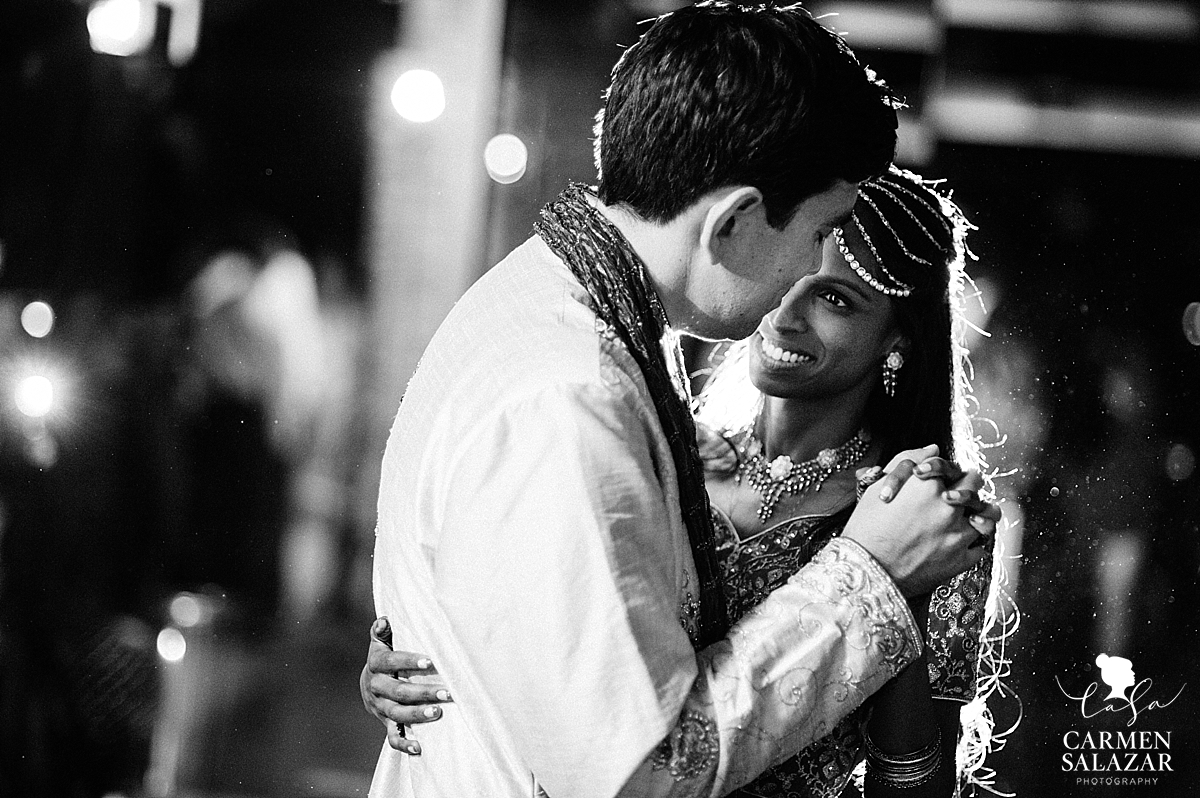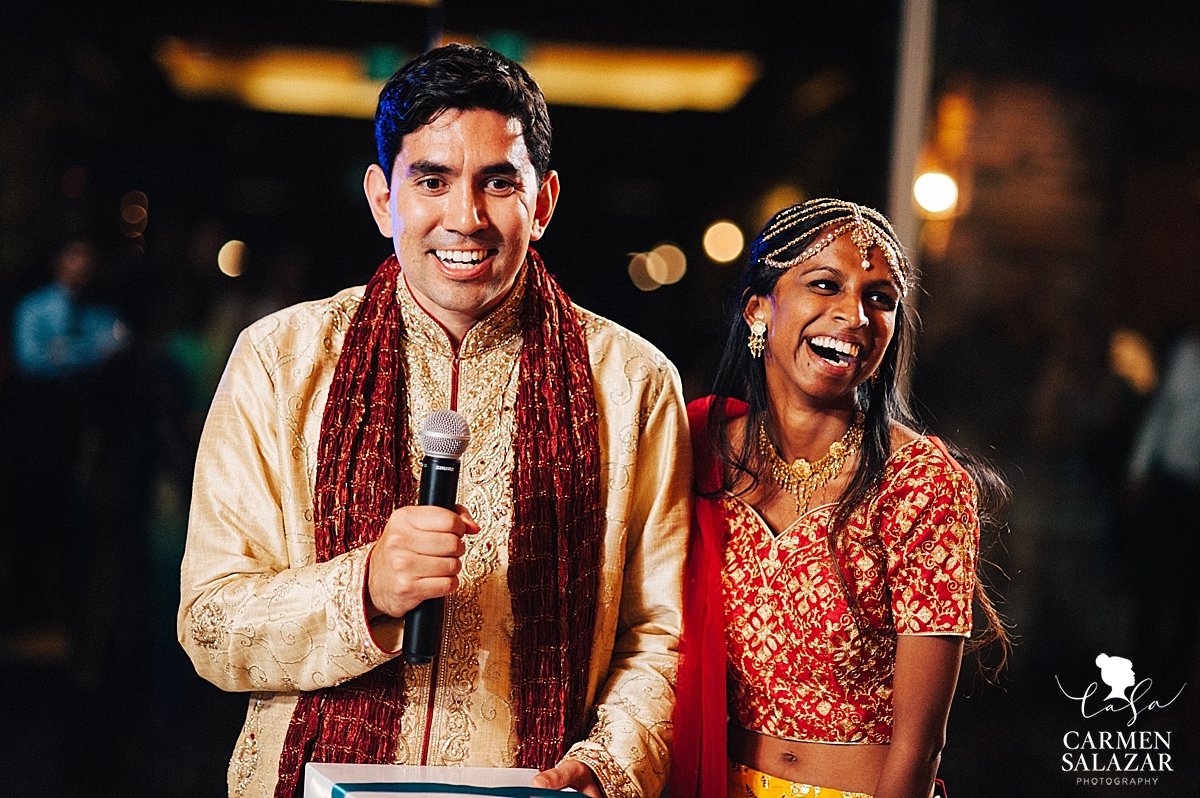 The speeches from friends and family, had Divya and Patrick in happy tears and lots of laughs.
Divya's dad, nicknamed "Pockets", joked about how his daughter was truly a well-rounded woman – having lived all over the U.S. and in India throughout her childhood. Her mother said she would never forget the time Divya told her kindergarten boyfriend that she "won't even think about marriage until graduating college."
Well, it looks like Patrick married quite the intelligent (and determined) lady!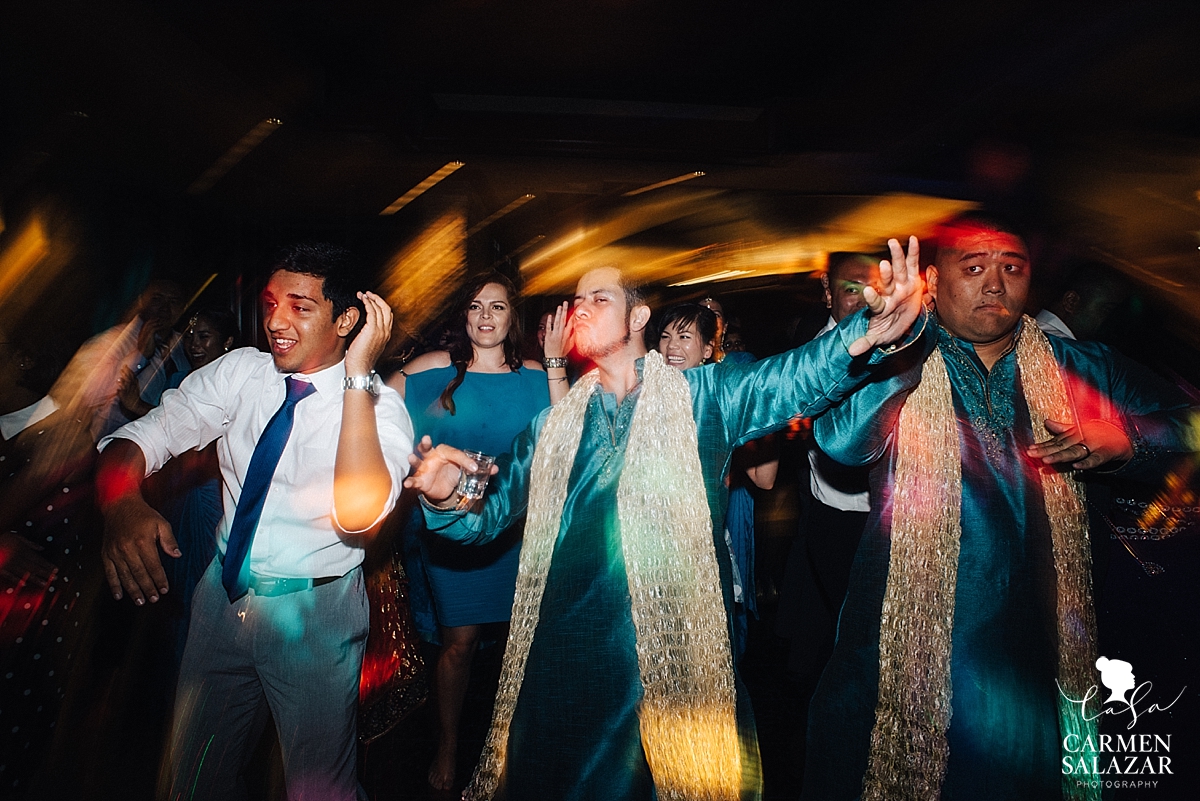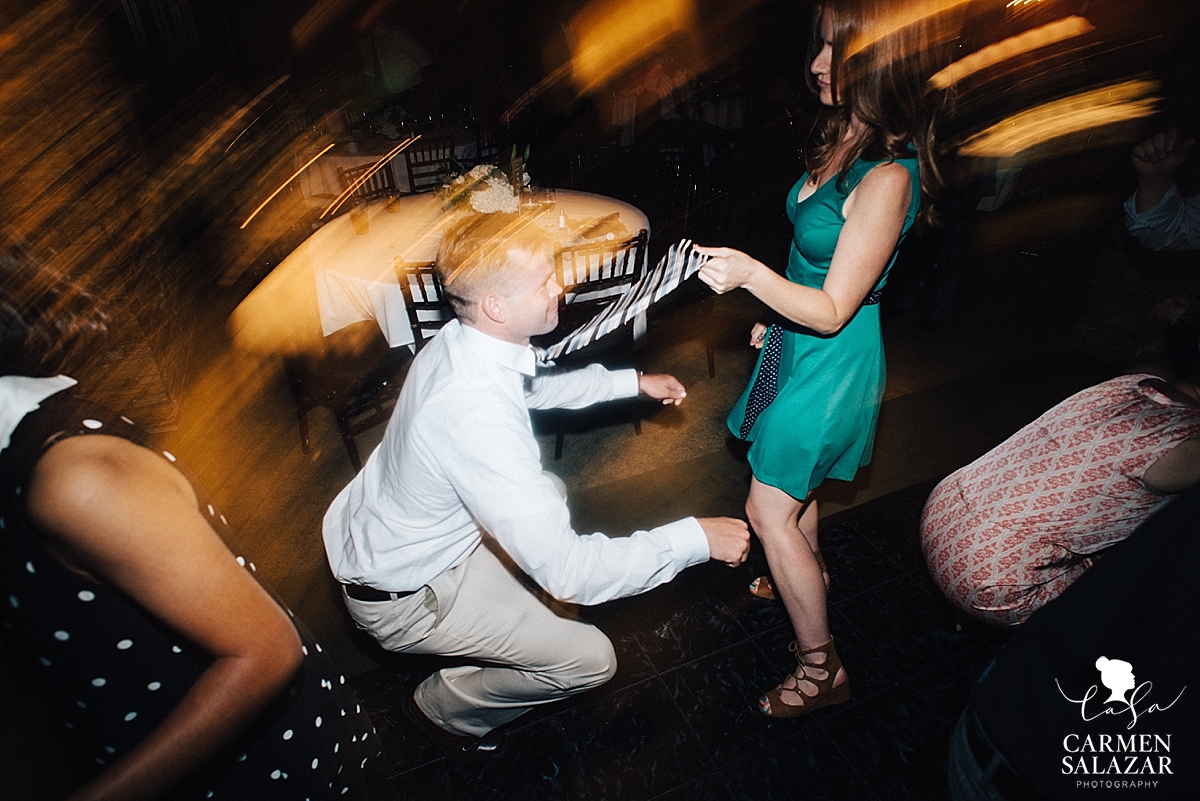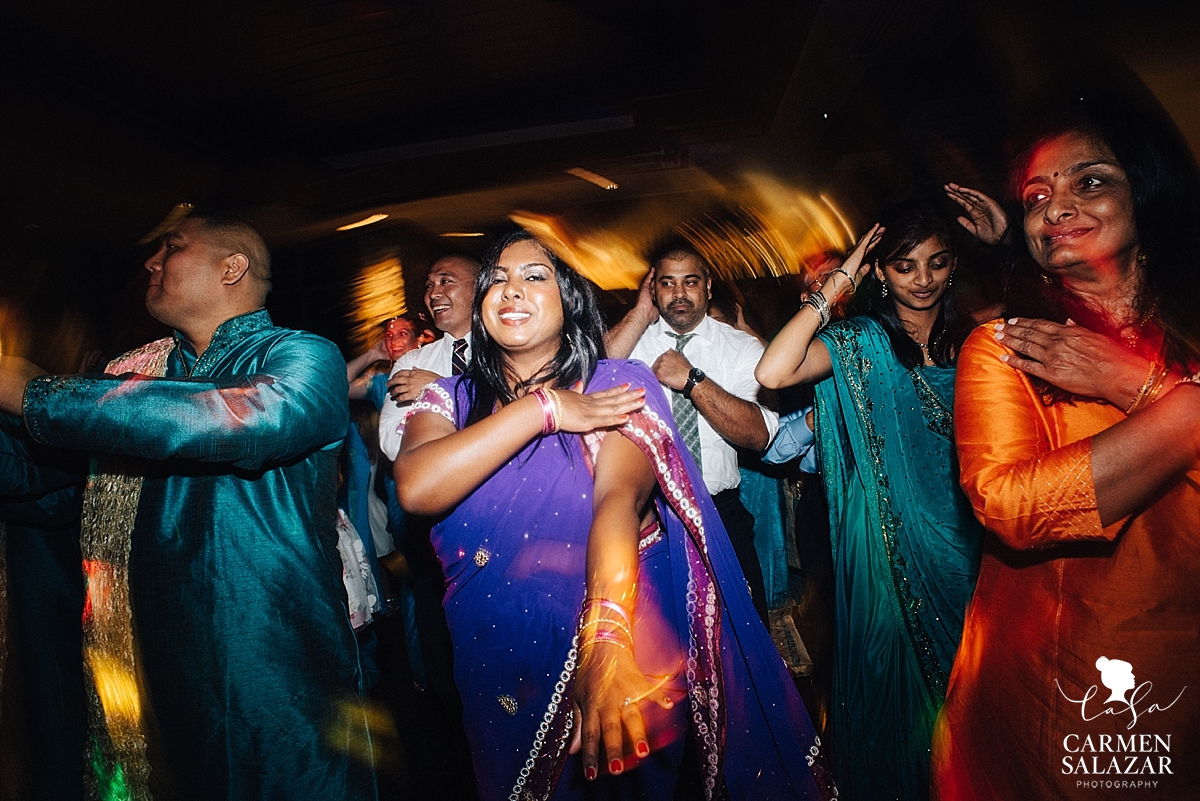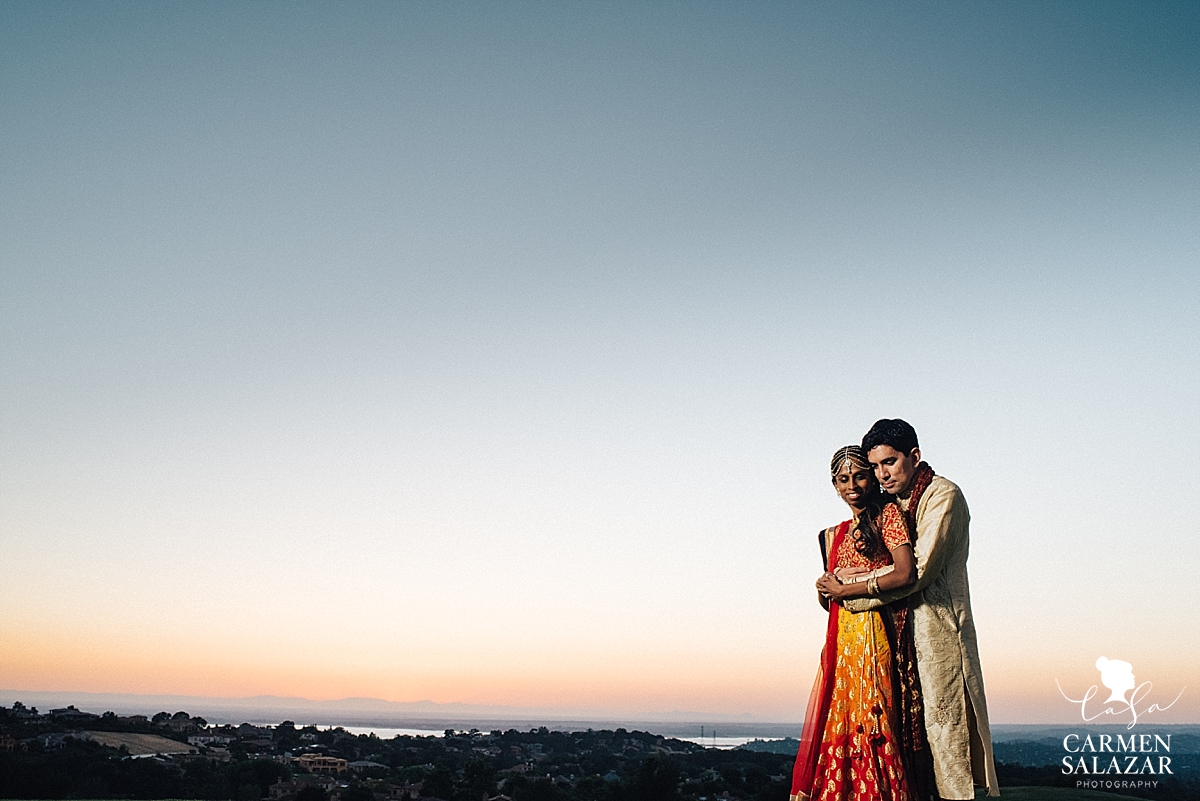 Congratulations Divya and Patrick!!