So last month I featured images from a trip to Puerto Rico all captured by my iphone 6. This month I'm featuring images from a trip to the Grand Canyon all captured by a medium format Mamiya 645 camera.  It's a BEAST!!! But goodness…she produces some yummy looking images.  I haven't shot much film since my college days. As I was finishing school it was around the time that the digital revolution was happening in the camera industry. It was the shiny new thing that got me excited and occupied my time. Bye bye film…hello digital!  So now…I've been missing a little bit of that element of surprise that comes with shooting film. Also, there is something about the way light is captured on film that just melts my heart when I see it.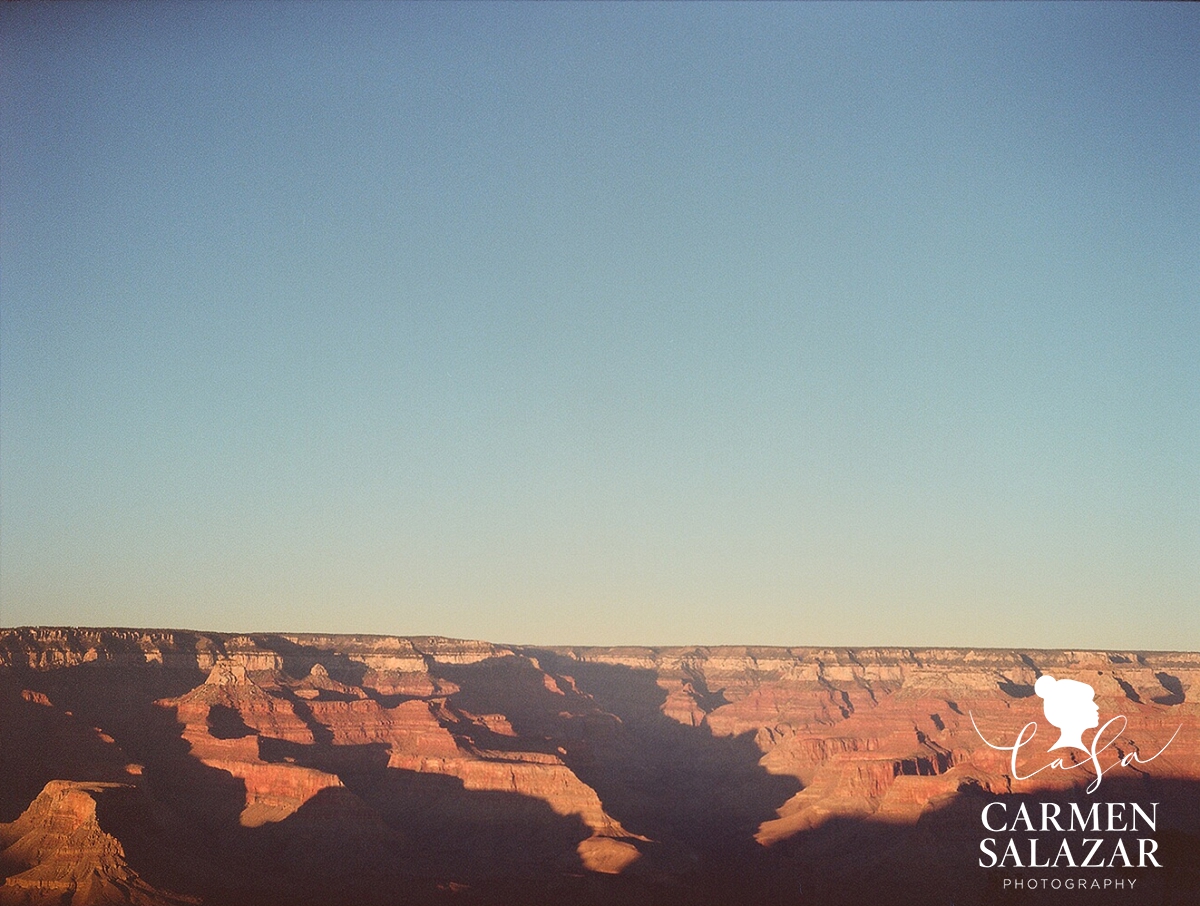 I took a trip to the Grand Canyon over the Thanksgiving holiday a couple years ago and decided to bring the Mamiya with me to play. We flew into Vegas and then drove to the canyon in the darkness of night. The next morning when I woke up and saw the canyon view for the first time – it literally took my breath away. I continue to tell people that it's something indescribable – you have to experience it for yourself. The magnitude of its beauty and how little you feel in it's presence is something so amazing to experience.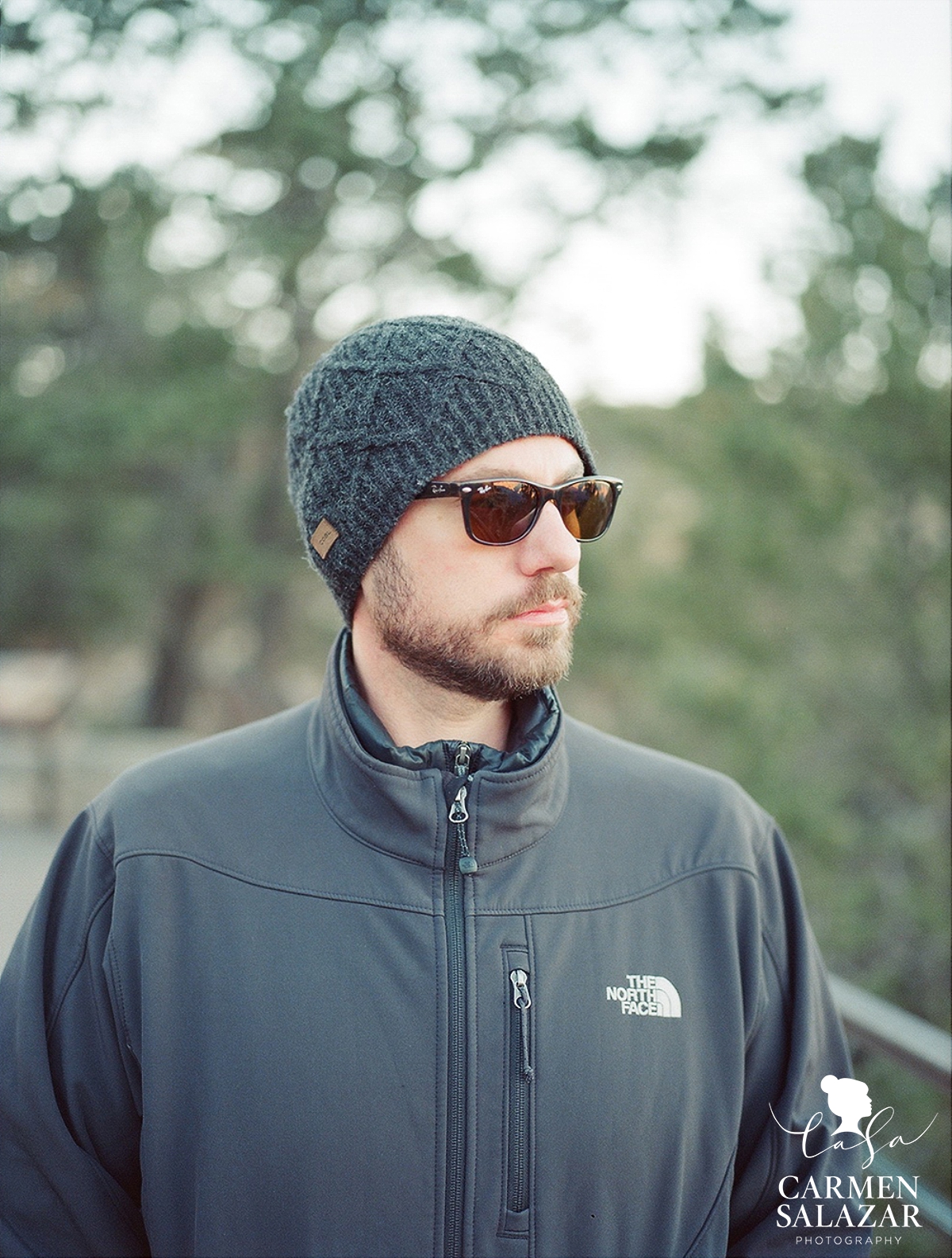 Of course, I had to turn the Mamiya on those around me. This portrait is straight out of the camera. I had the film scanned and made absolutely no adjustments. Some serious film love is developing…haha!  Pun not intended!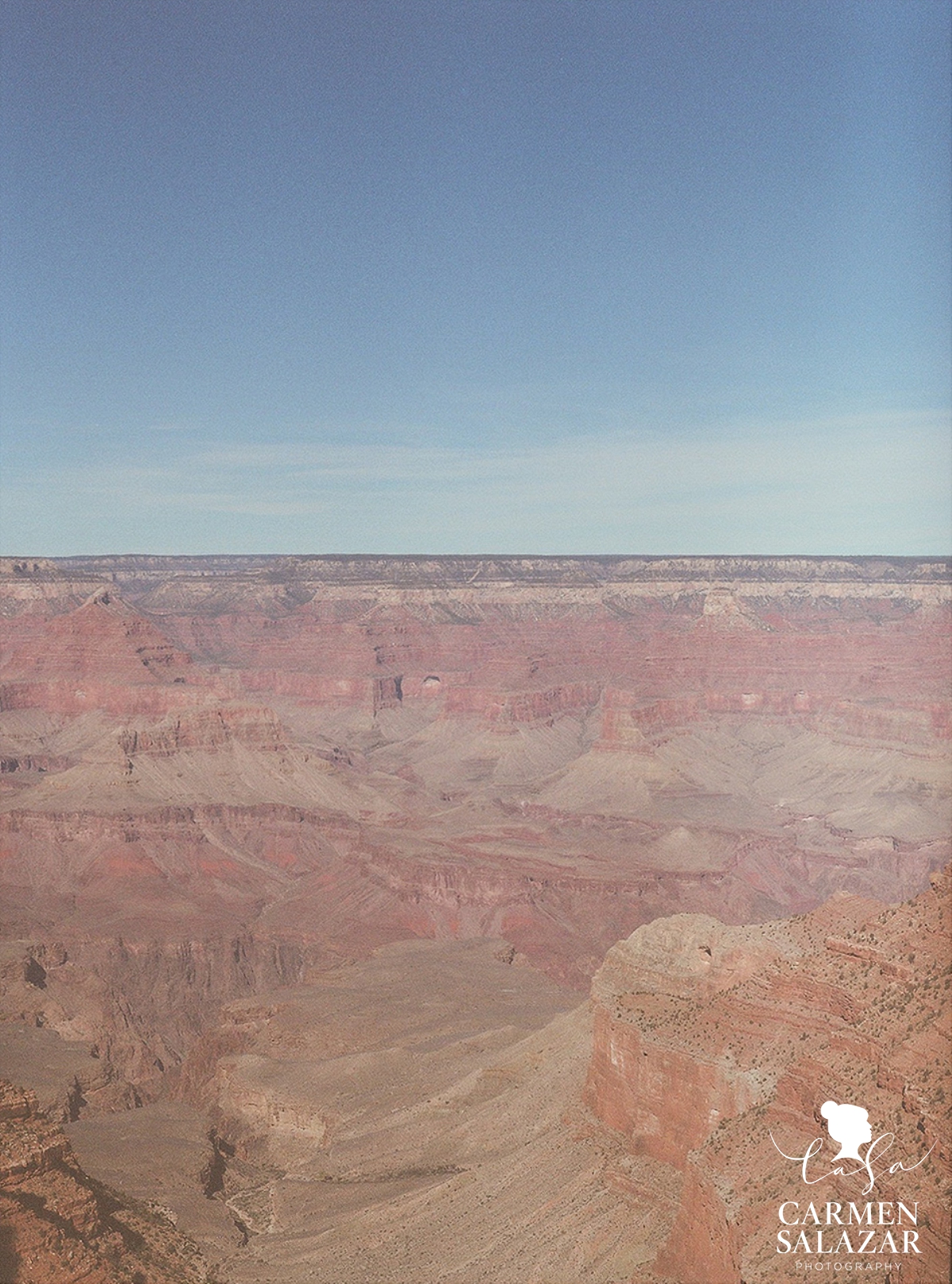 Here's my pretty mama playing model for me.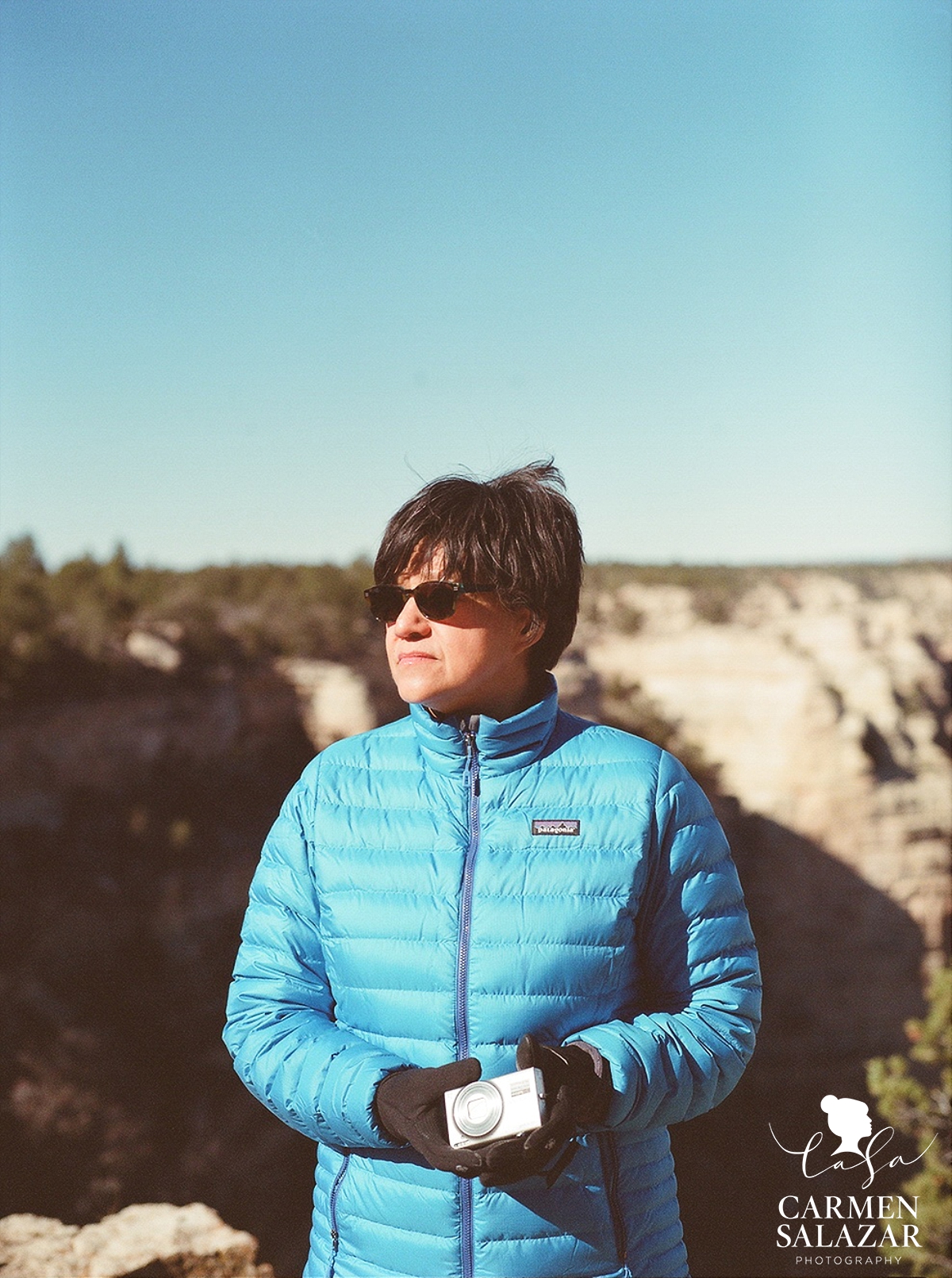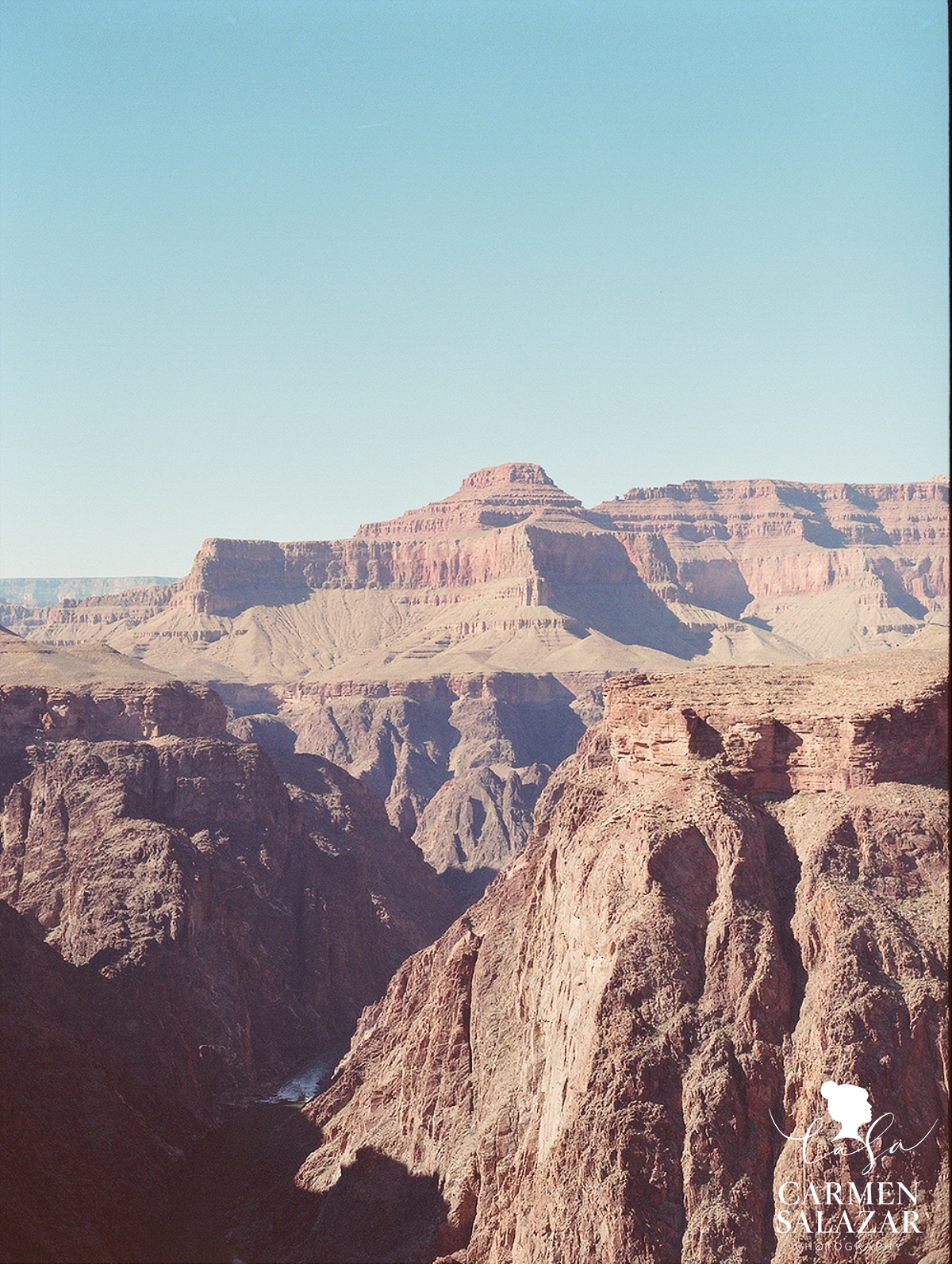 So one fatal mistake I made on this trip was deciding to take the beast on the 15 mile Bright Angel Trail hike to look for condors. It seemed like a perfectly fabulous idea until I had to hike back up the mountain I just hiked down. I don't think my hips have ever been so sore in my life!!! And of course, as I am attempting to drag my out of shape behind back up the mountain I get passed up by the cutest Norwegian couple and their two small children. They might as well have been frolicking in a field – the mountain was no challenge for them. It was rough people. And to top it all off…we never saw one condor 🙁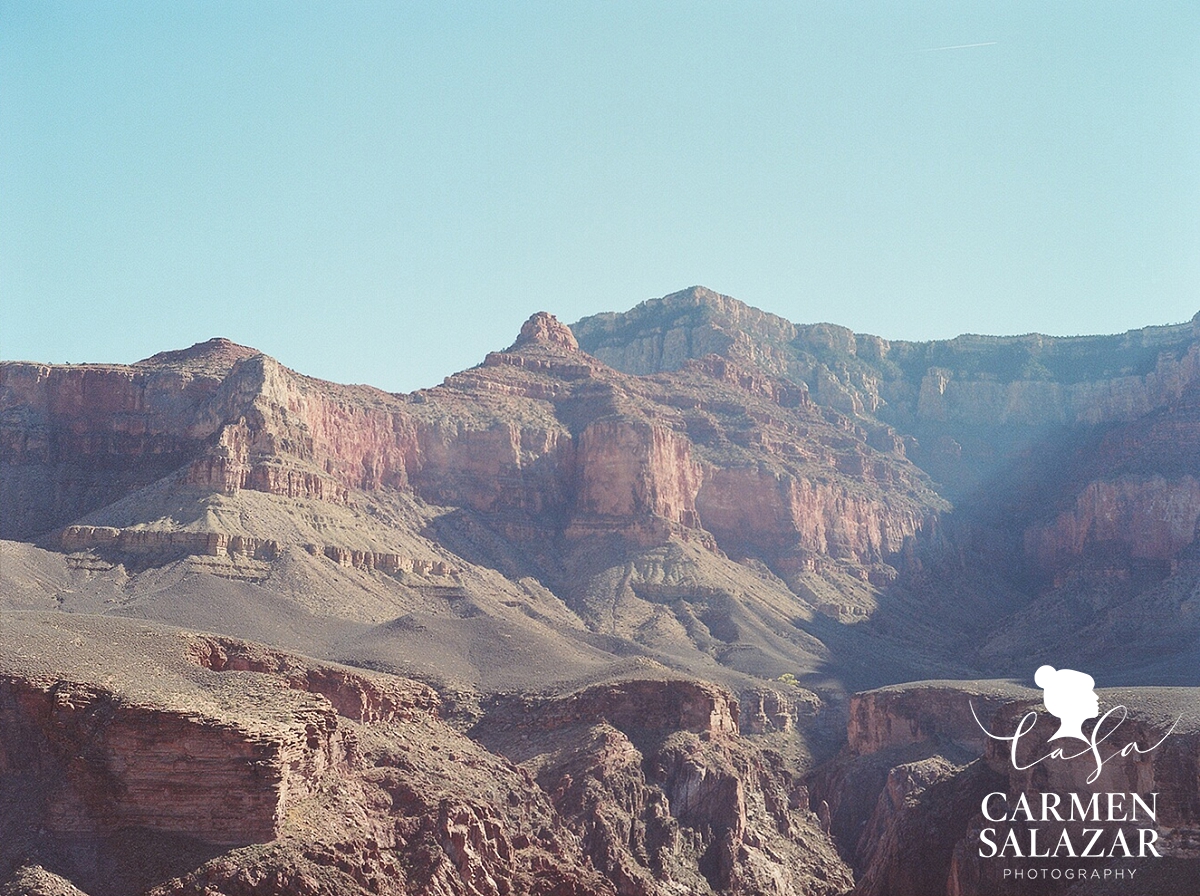 I would definitely do this hike again – just not with 20 pounds of gear strapped to my back.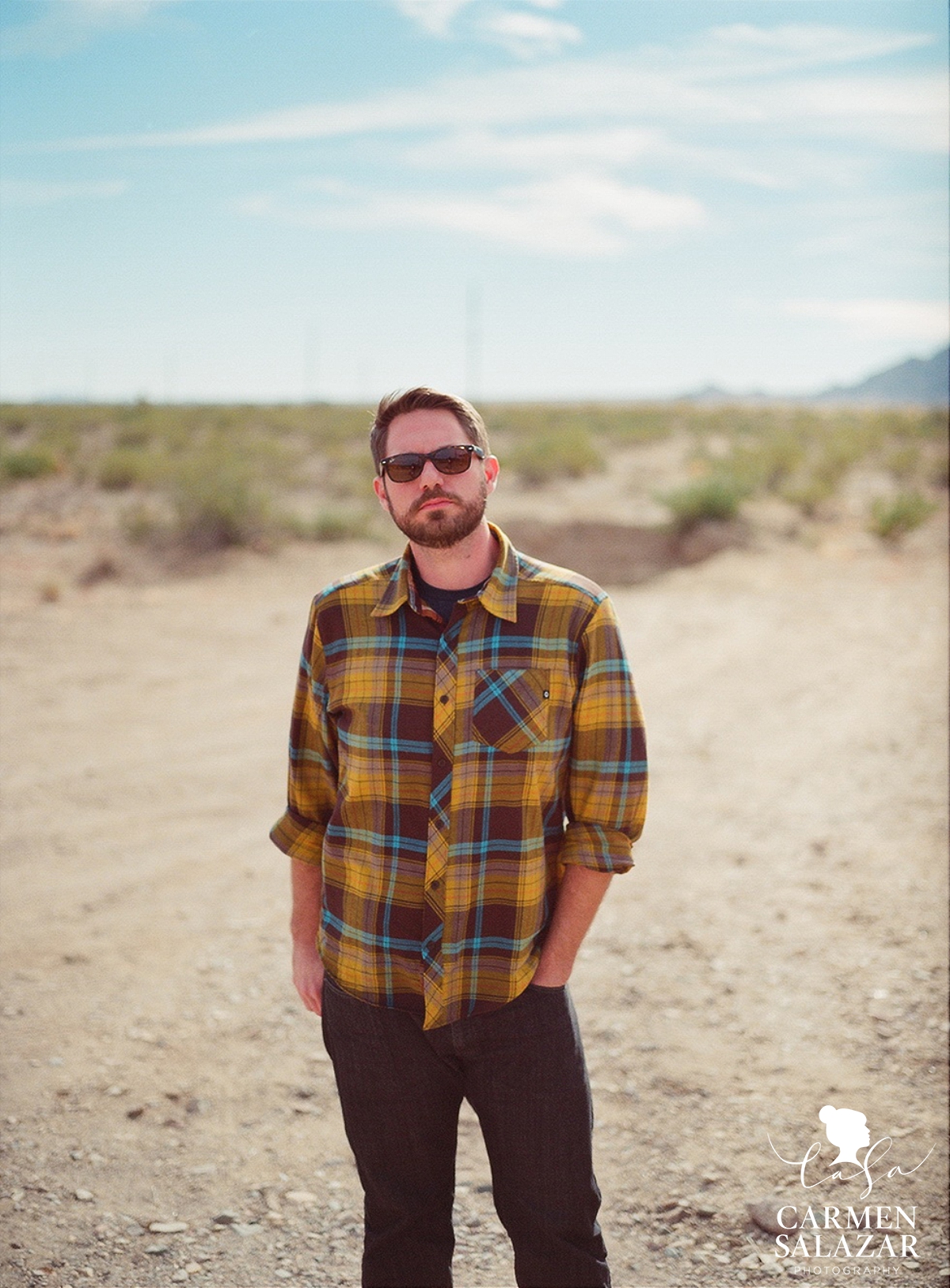 Heading out of the park were all these amazing desolate dessert backgrounds. I couldn't resist snagging more captures of my husband and our good friend Ashley.  Seriously…this camera is making me fall in love again with film.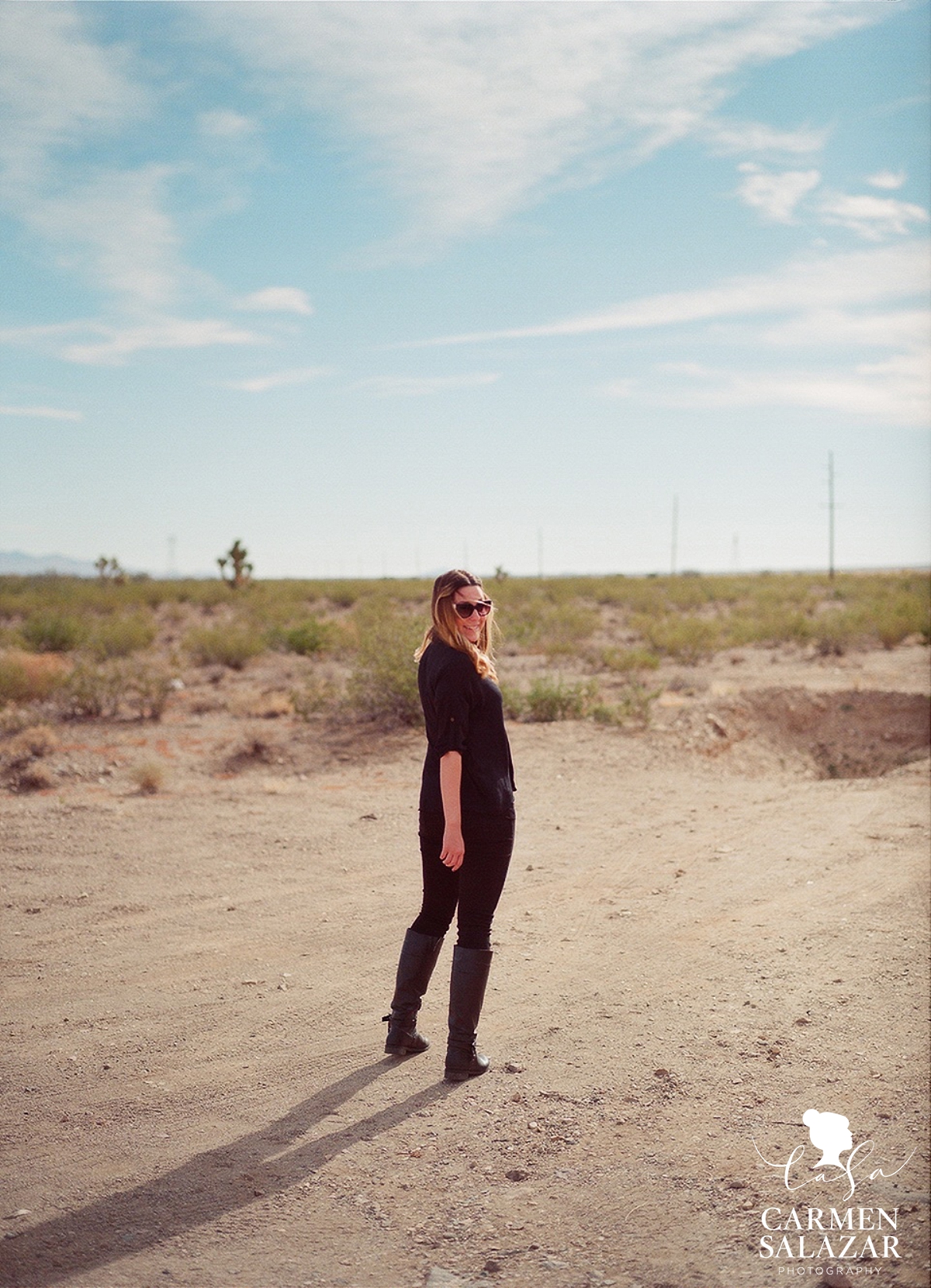 I'm due for a winter travel adventure…anyone have any recommendations???
PS – If you want to receive our #WanderlustWednesday newsletter straight to your inbox sign up HERE! We send out a monthly email featuring one of my favorite images layered with a beautiful travel inspired quote for you to use as artwork in your life. Print it, computer wallpaper it, mobile phone screen lock it, whatever your heart's desire!  And I swear I won't spam you…it's only little ol' me and Kai in the office… and we seriously don't have time for that.