It was a gorgeous day in San Francisco for a City Hall wedding. My lovely golden beauty bride, Christi, was radiant as ever!  The day started off at the stunning Stanford Hill Hotel with Christi and her lovely and hilarious crew of ladies.  Shooting weddings in San Francisco are always fun but having a great group of girls surrounding the bride always makes for a wonderful time and great photos all day long!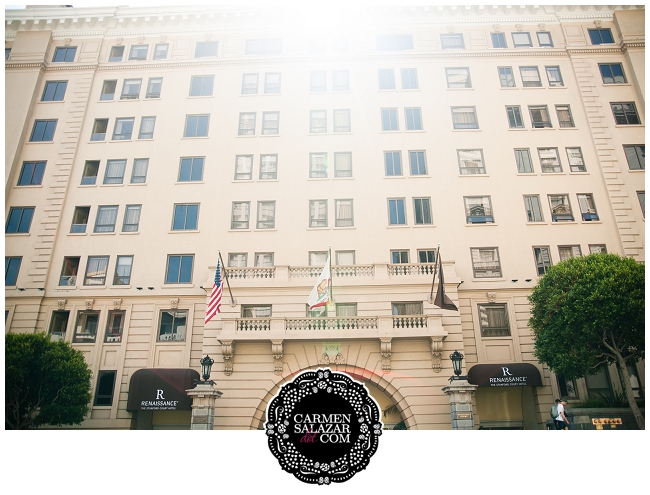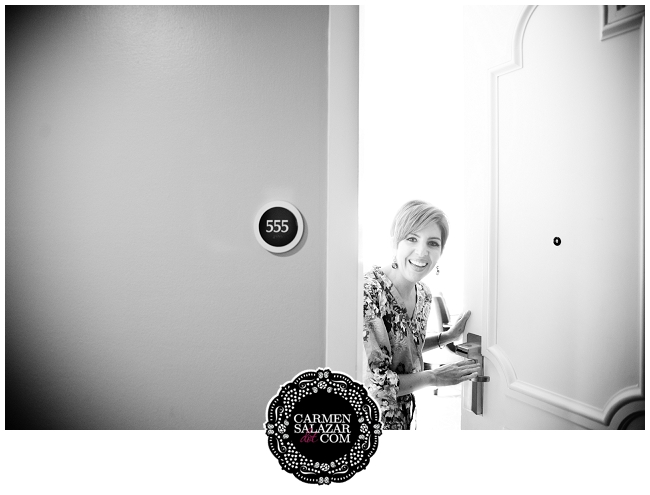 Why hello!  Welcome to the bridal beauty fun house!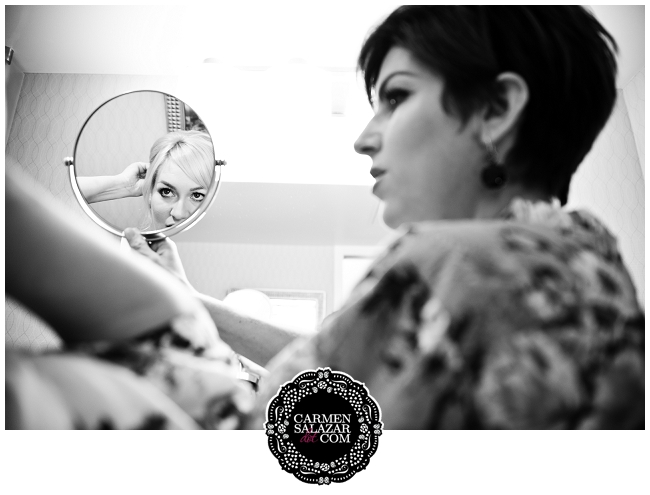 My bride, Christi, is an amazing woman, friend and talented
Sacramento Makeup Artist
. Of course, she decided to do her own hair and makeup – with a little help from her friends!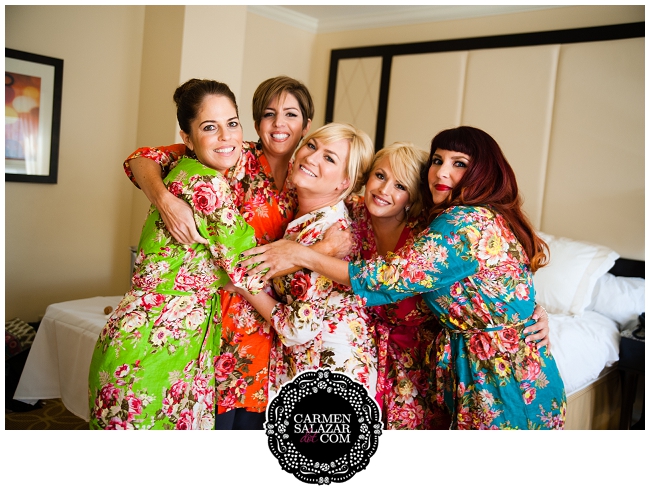 I LOVED the floral robes Christi picked out for all her girls!  Can you find another group of ladies more fabulous than this…I think not!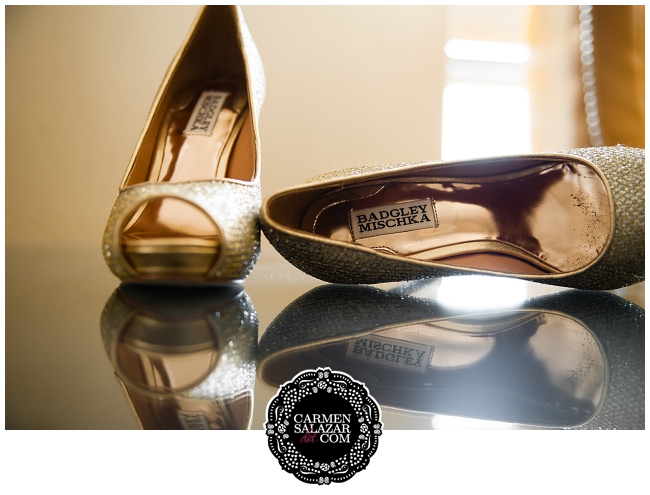 Christi wore the most gorgeous golden sparkly Badgley Mischka's! Shoe jealousy over here!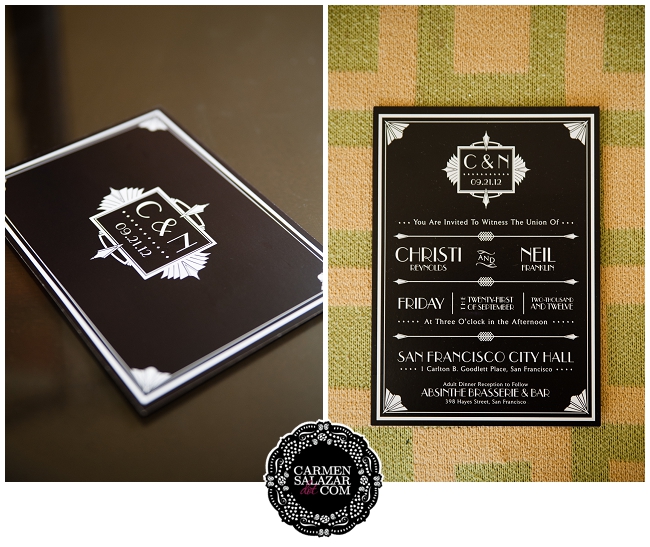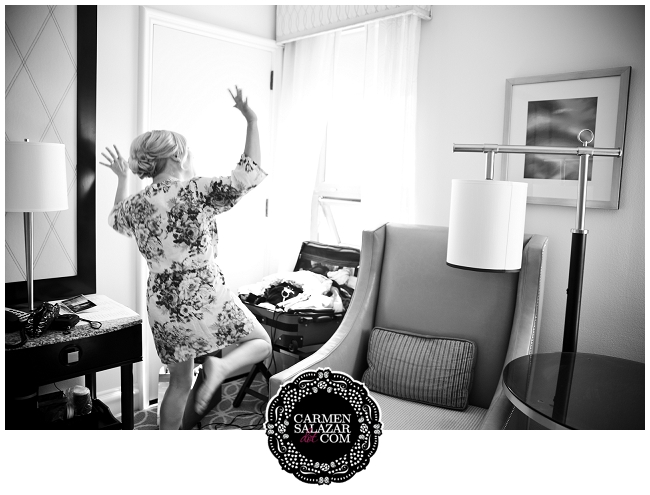 So thrilled to have snapped a photo of Christi doing her bridal happy dance…wish I had a recorder to have captured the song too!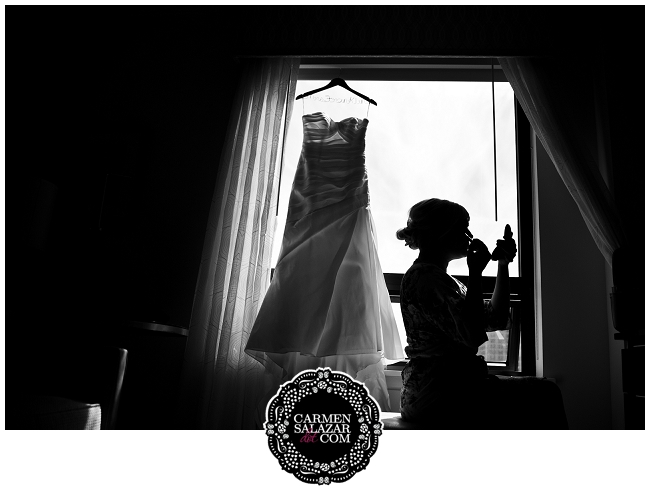 Christi doing what she does best!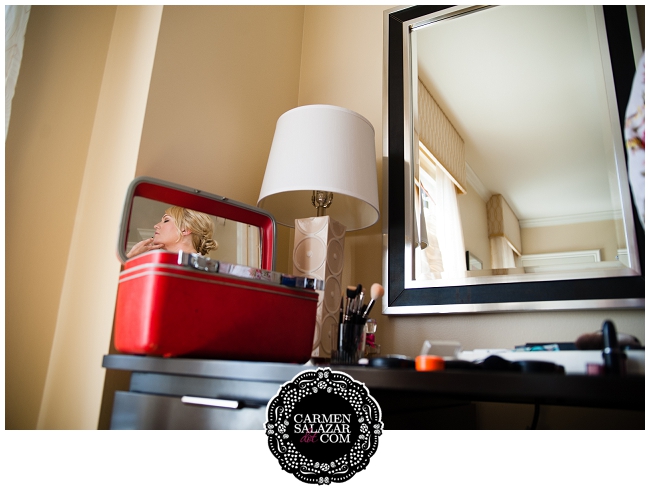 It was so important to capture this shot for Christi – this makeup case belonged to her grandmother.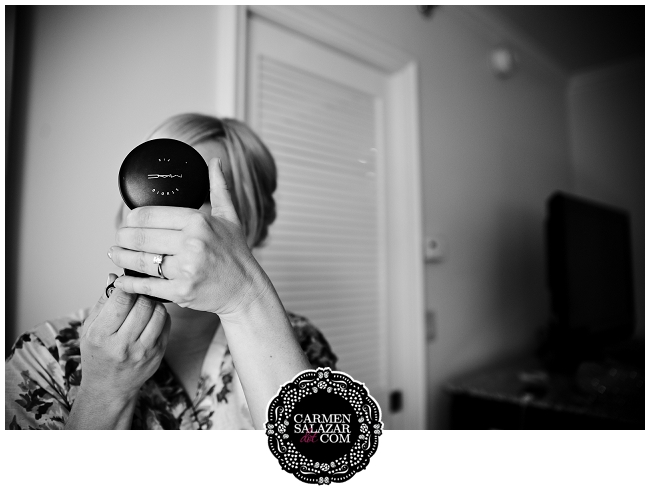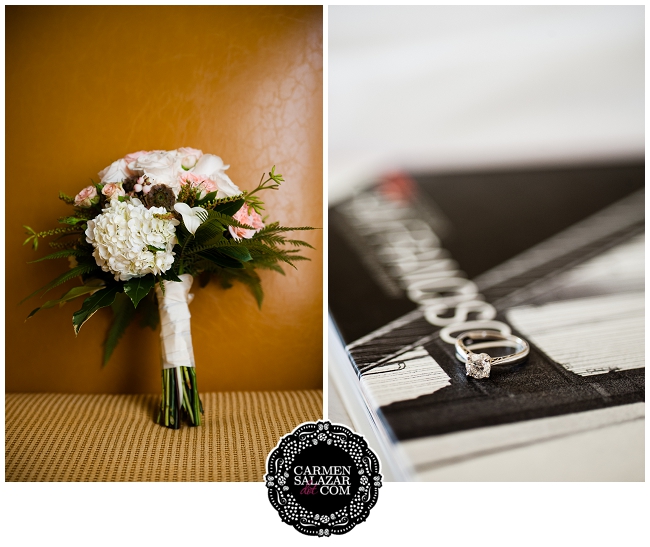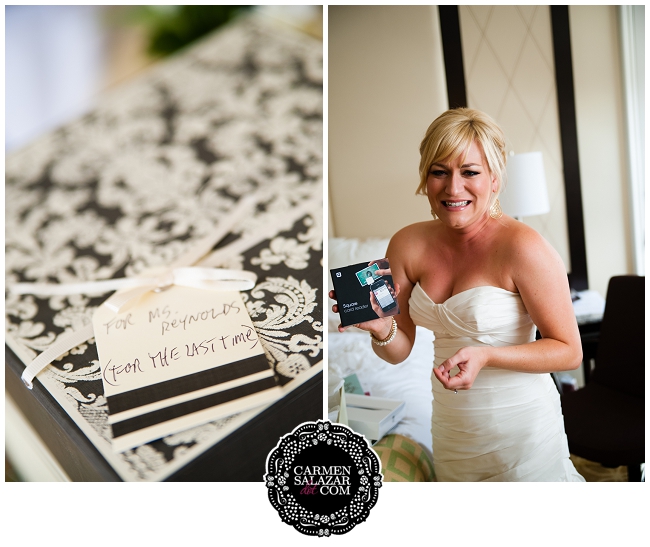 I love this little entrepreneur to pieces! Of course most brides cry on their wedding day but Christi's tears came from the new ipad and Square reader her fiance surprised her with.   Go get em' Christi!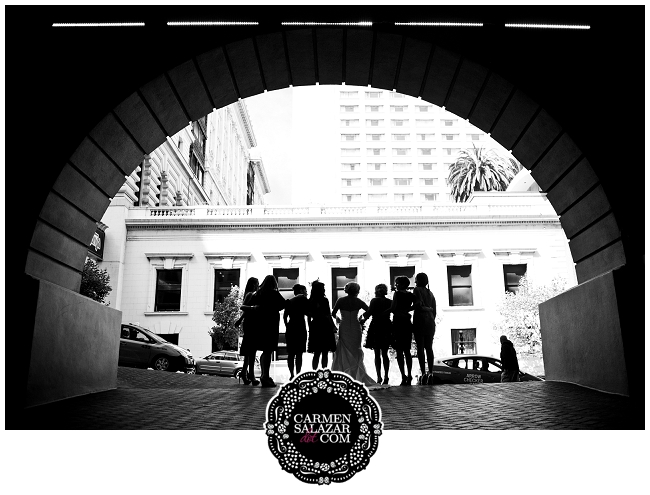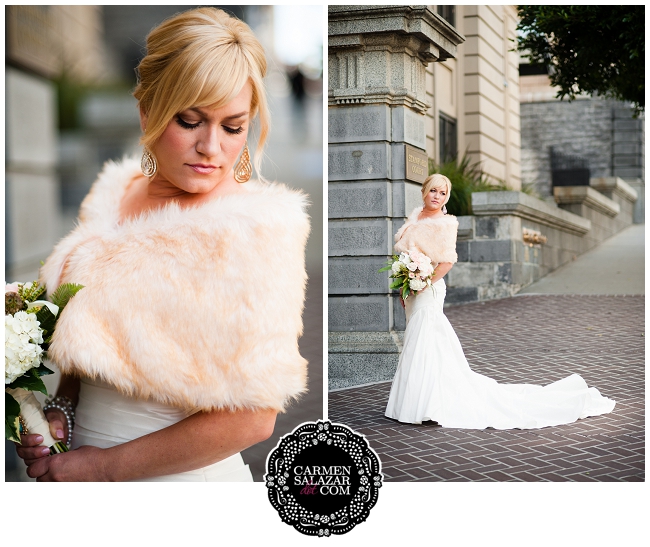 Could you imagine a more perfect looking bride!?!?! The Stanford Hotel is a beautiful background for Christi's glamorous and chic wedding look.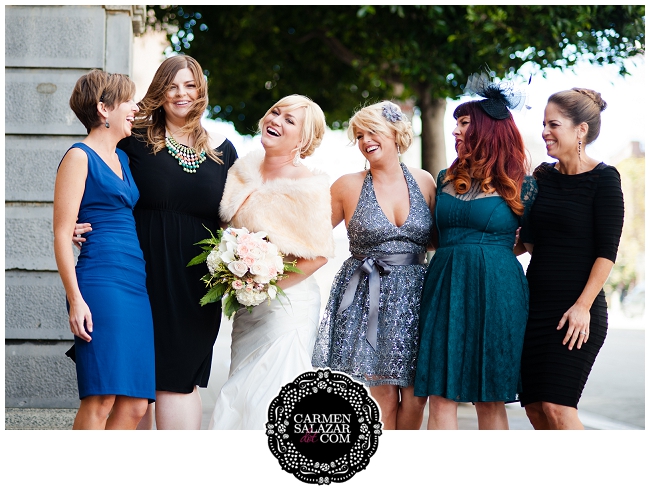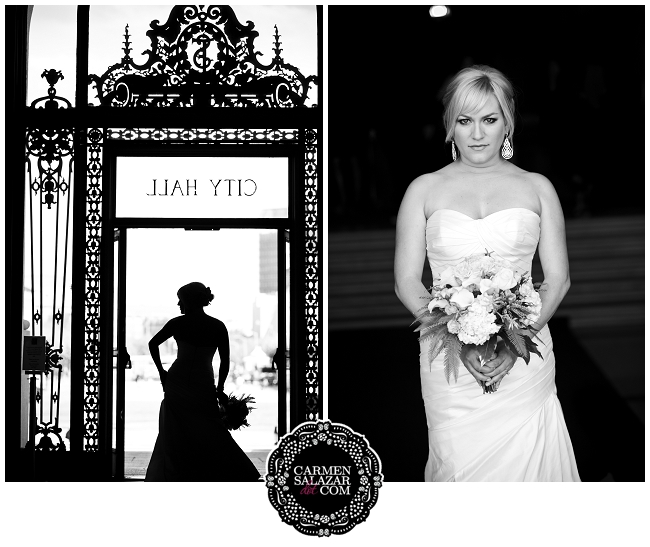 Before walking down the aisle we squeezed in a few portraits on the front steps of SF City Hall.  Christi is such a stunning bride!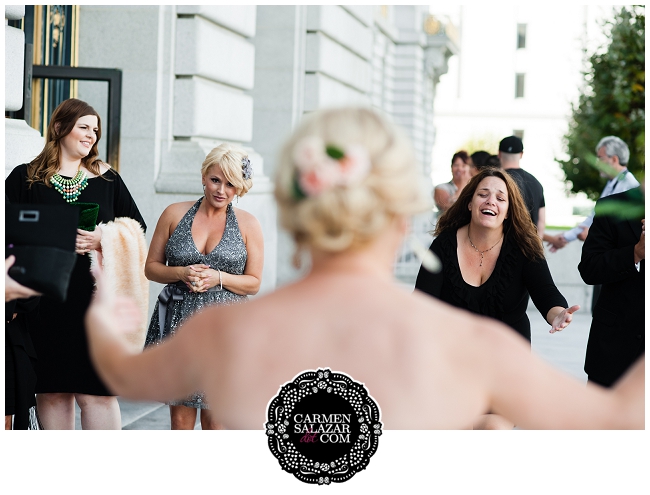 I love the raw emotion of this candid wedding photo.  Christi's friend spotted her before heading in for the ceremony – the shear joy and emotion on her face is priceless.
We'll be posting Part 2 of Christi and Neil's San Francisco City Hall elopement next week so come on back for more amazing wedding photos!
Hotel: Stanford Hill Hotel
905 California Street  San Francisco, CA 94108
Ceremony: San Francisco City Hall
1 Doctor Carlton B Goodlett Place  San Francisco, CA 94102
Dress: Miosa Bride in Sacramento
Shoes: Badgley Mischka
Flowers:  Nob Hill Florist