The rainy February afternoon was the perfect setting for Jasmine and Gaston's intimate nuptials at the San Francisco City Hall. While most couples would dread the weather, these two darlings reminisced about their first kiss on a rainy night while studying abroad in Argentina. Their wanderlust spirits continue post-college, as we explored the city-scape to capture their romance in their favorite SF spots.
If you missed out on part one of Jasmine and Gaston's love story, check it out to see their sweet "I Do's" !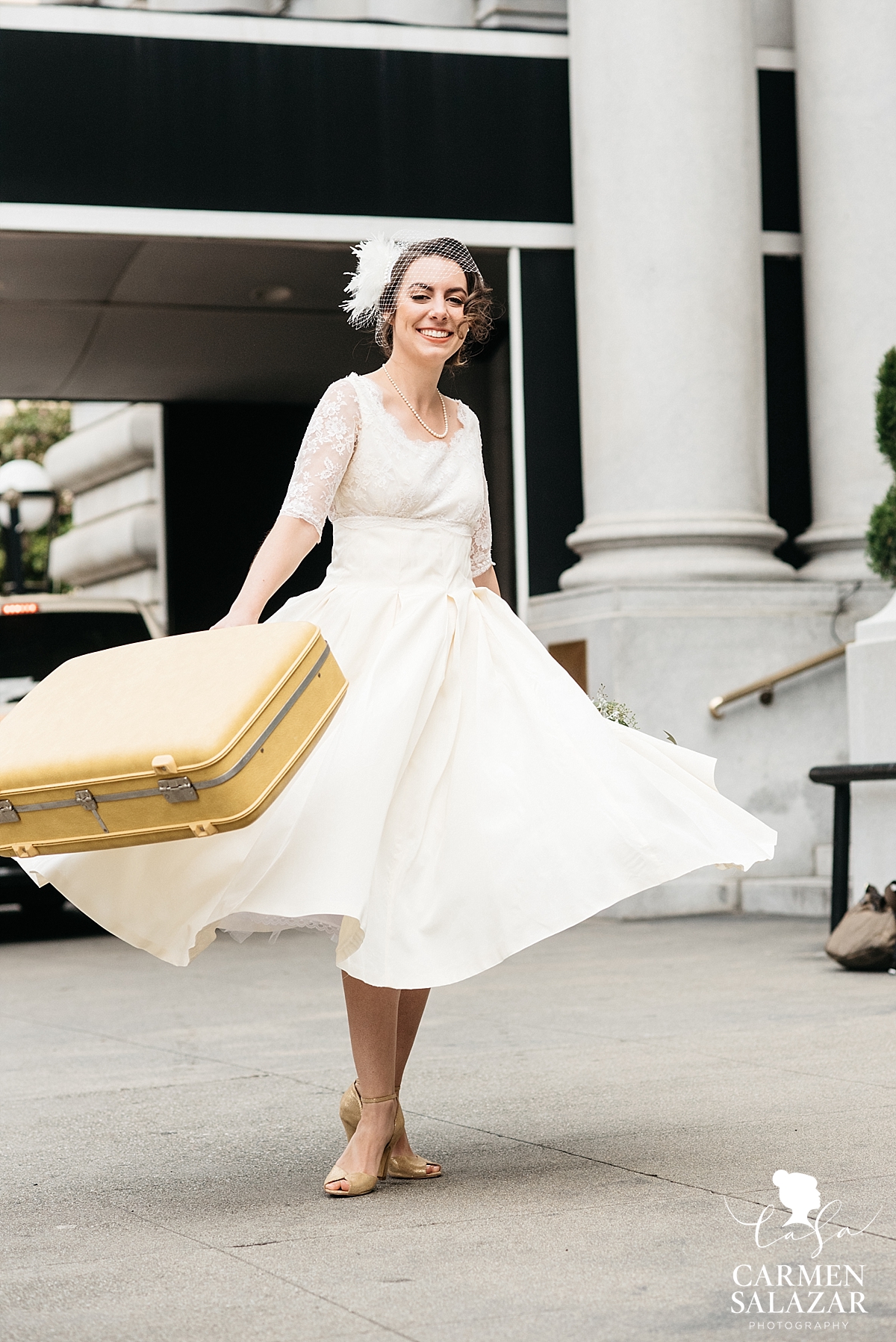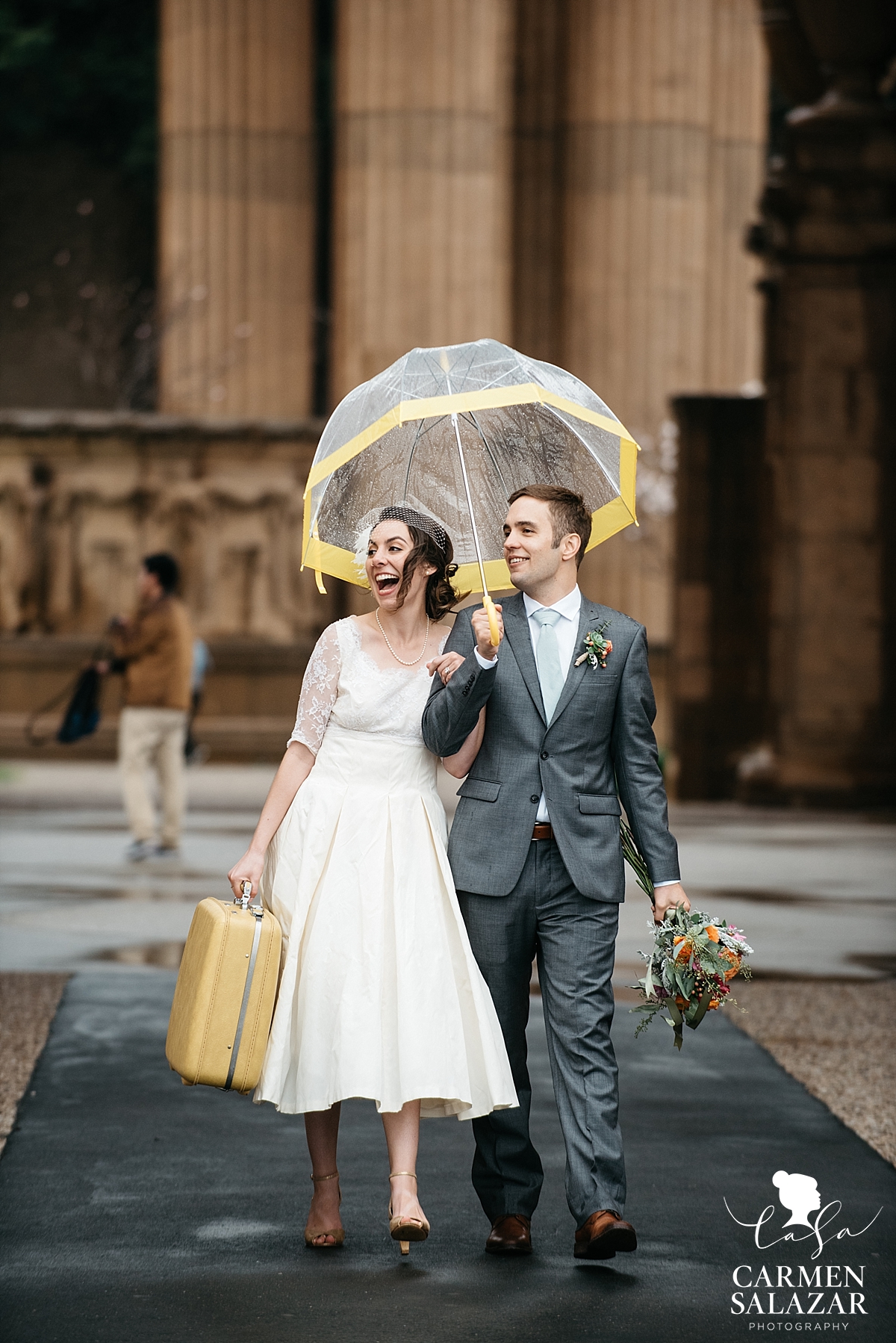 Raindrops kept fallin' on their heads, but these lovelies kept on adventuring (and looking adorable the whole time) !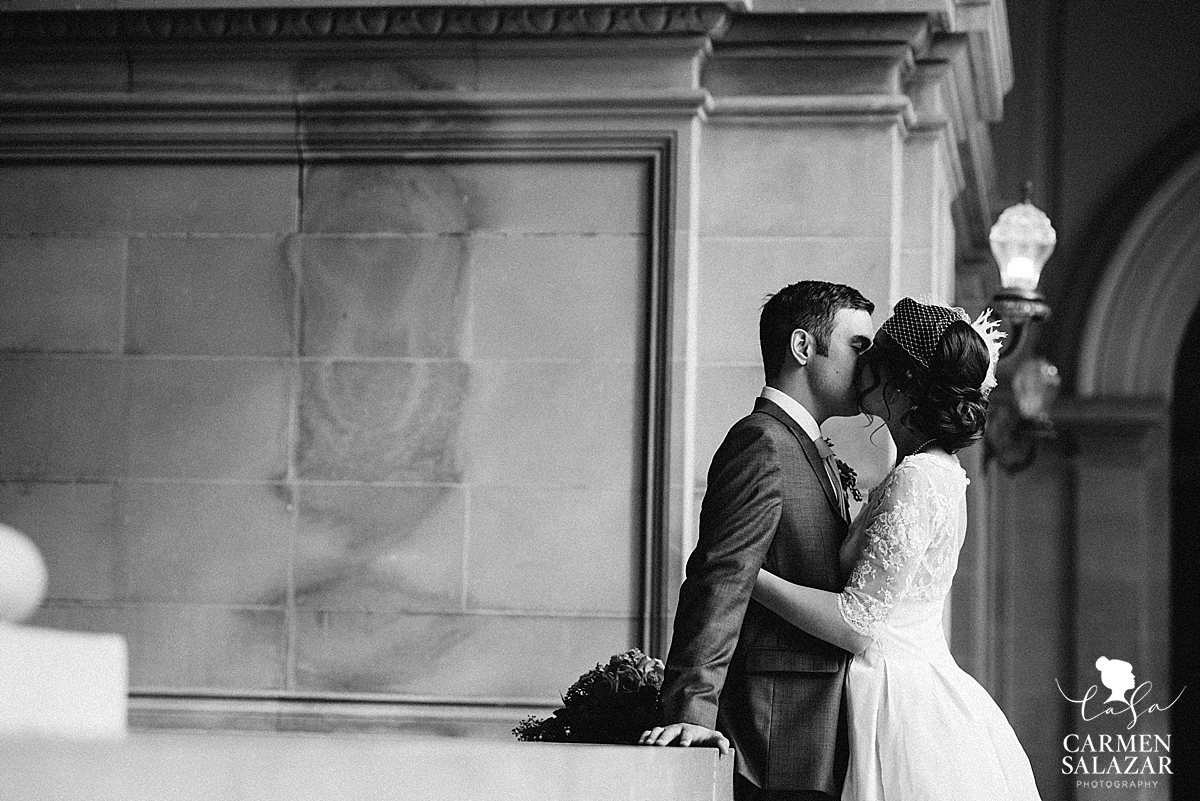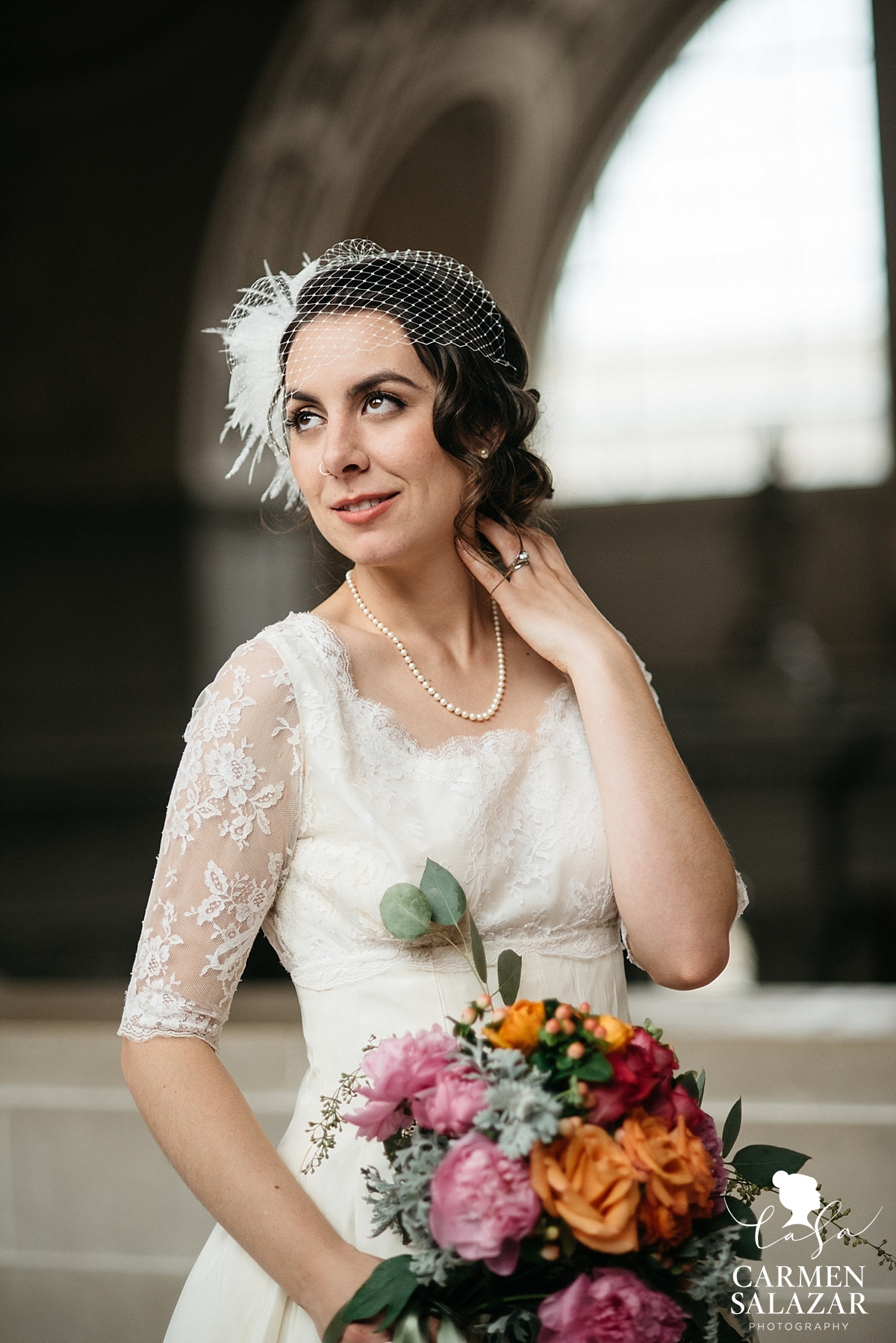 Jasmine stunned her groom in her vintage gown, passed to her from her grandmother. Her mother also hand- arranged her rustic bouquet of earthy pastels – the vintage flair of their nuptials was highlighted by these antique touches!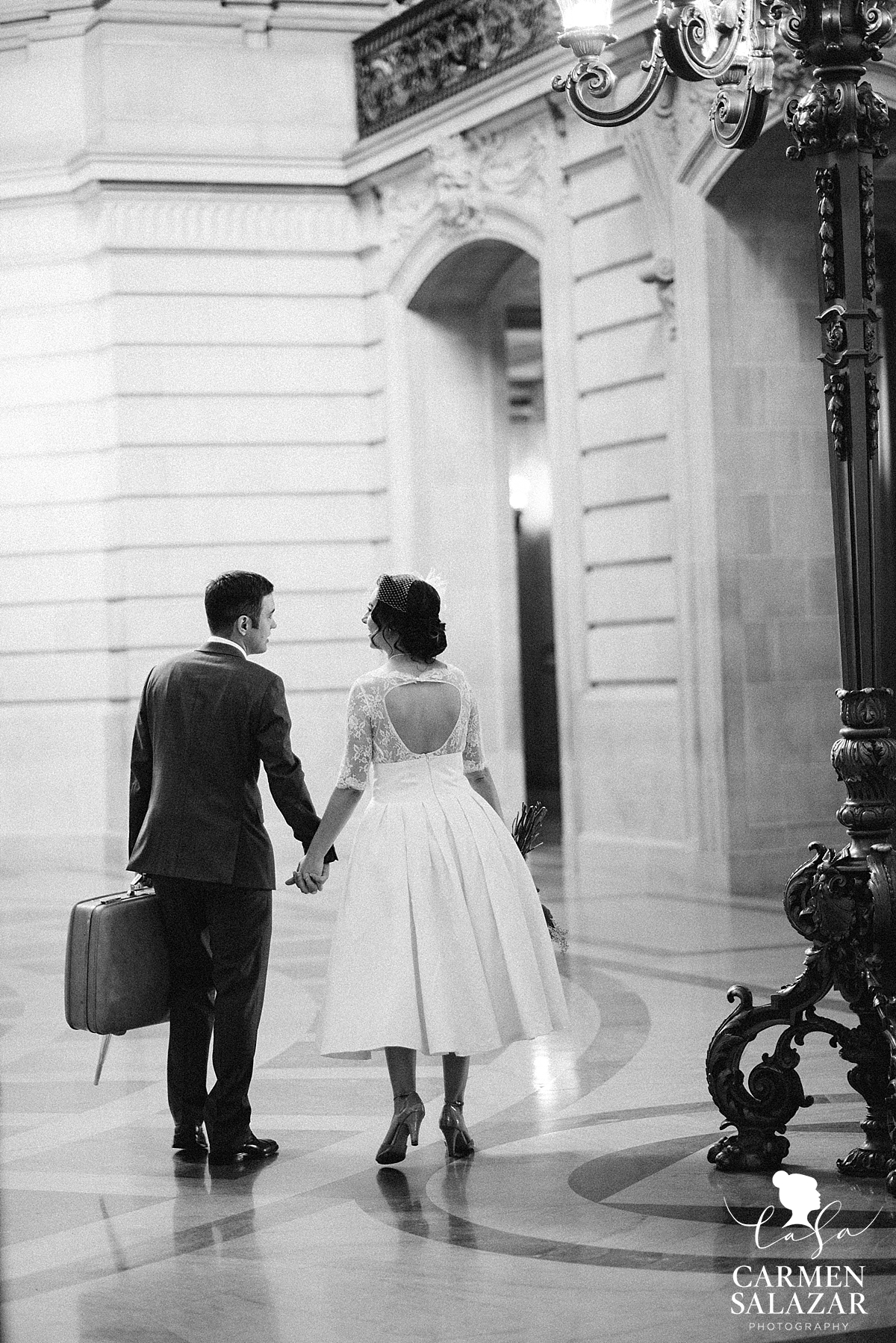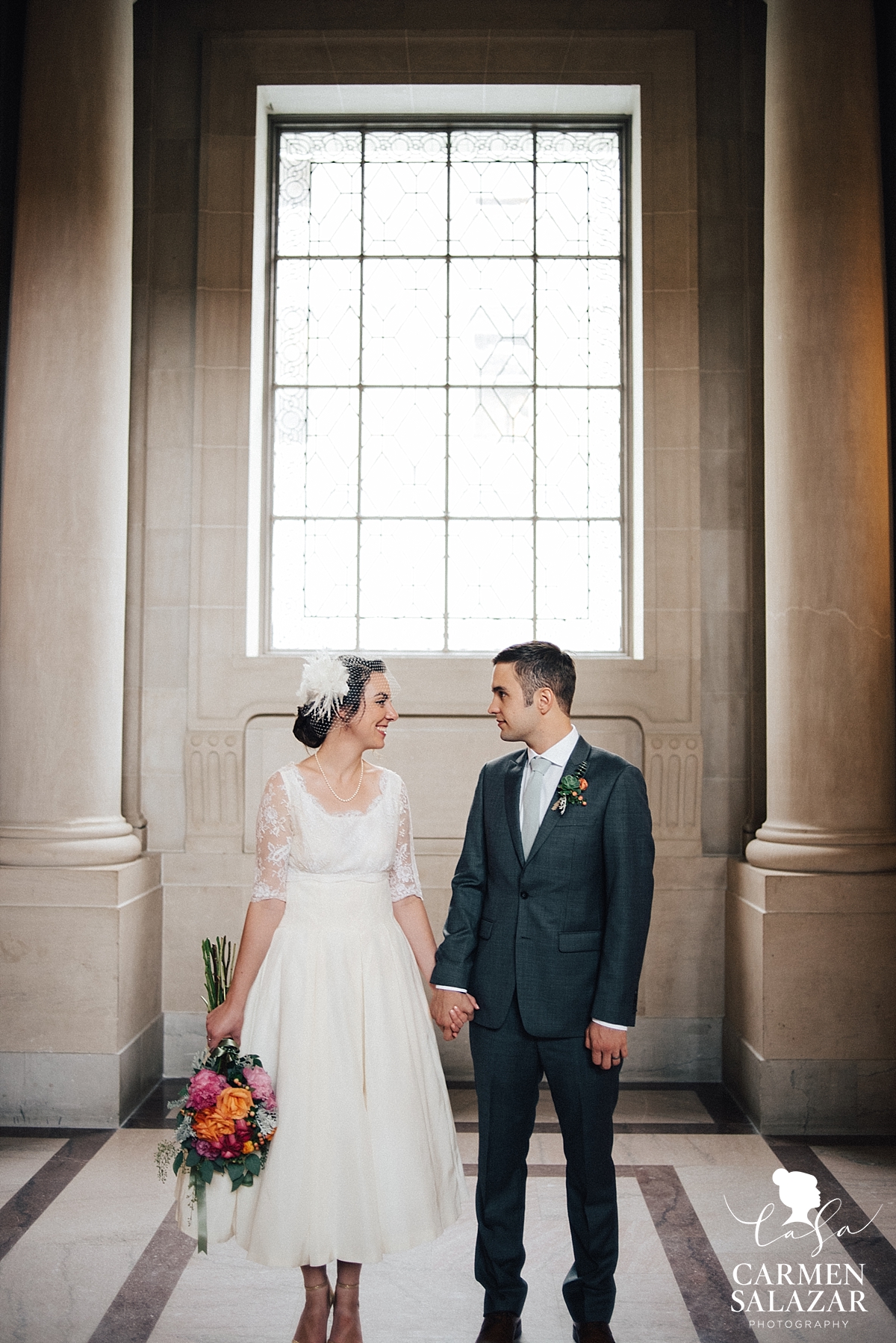 There are few things as beautiful as the glow of two newlyweds looking at their love after they can now call each other husband and wife. The delicious energy of their romance radiates in their portraits.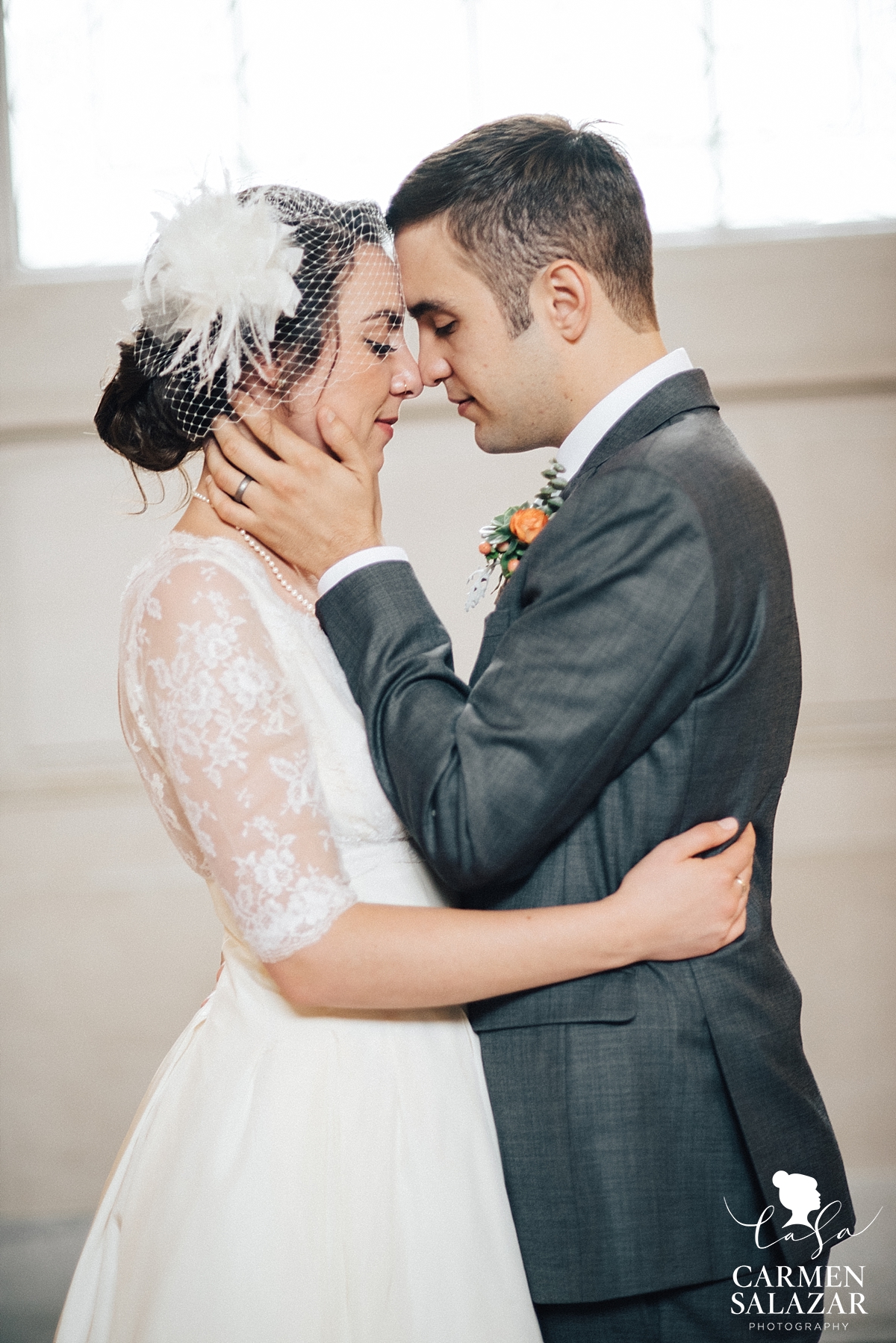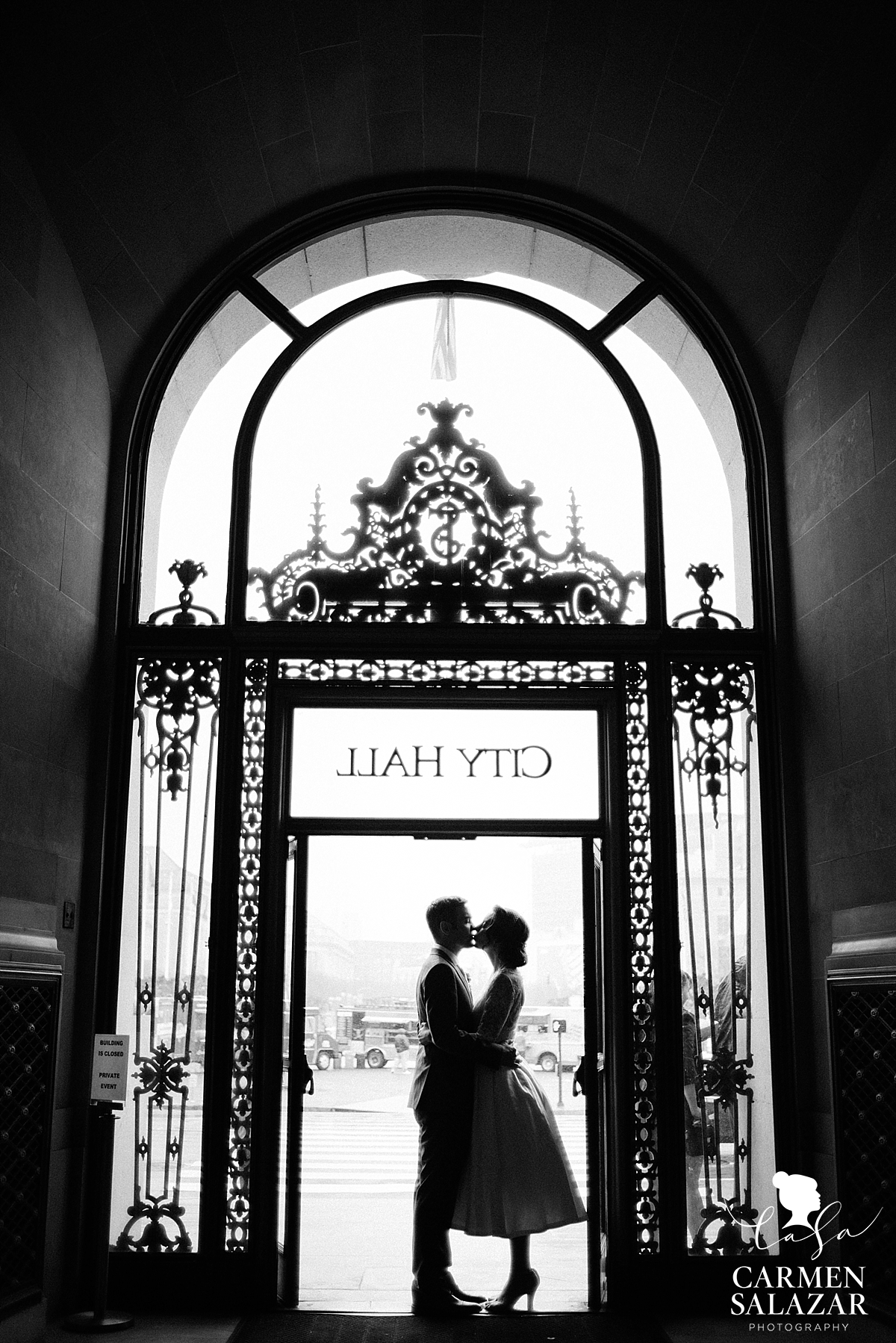 Jasmine's mother was intent on their wedding taking place in San Francisco's City Hall as she fell in love with my portraits of Christi Reynolds' elopement. Much like Jasmine and Gaston, their wedding was too beautiful to contain in one post – you can view both part one and two to see the inspiration!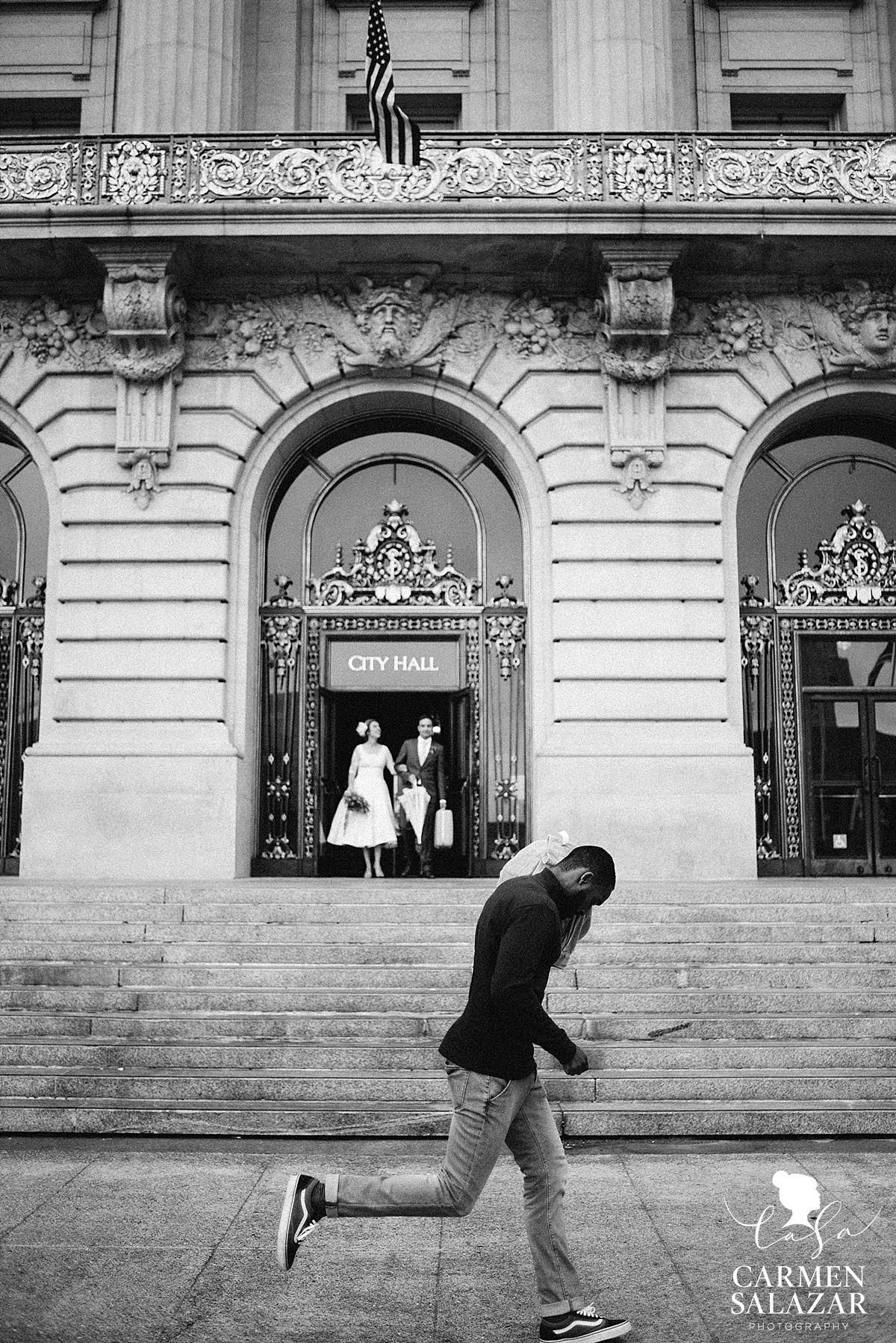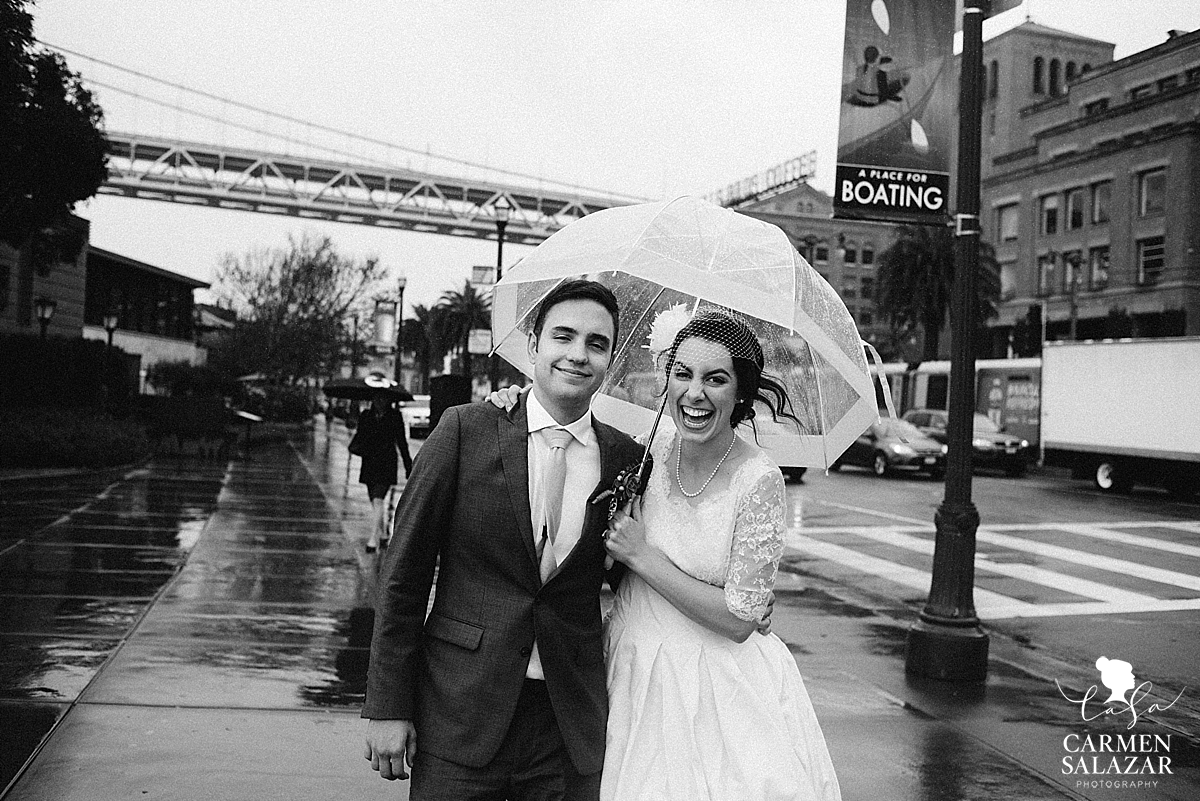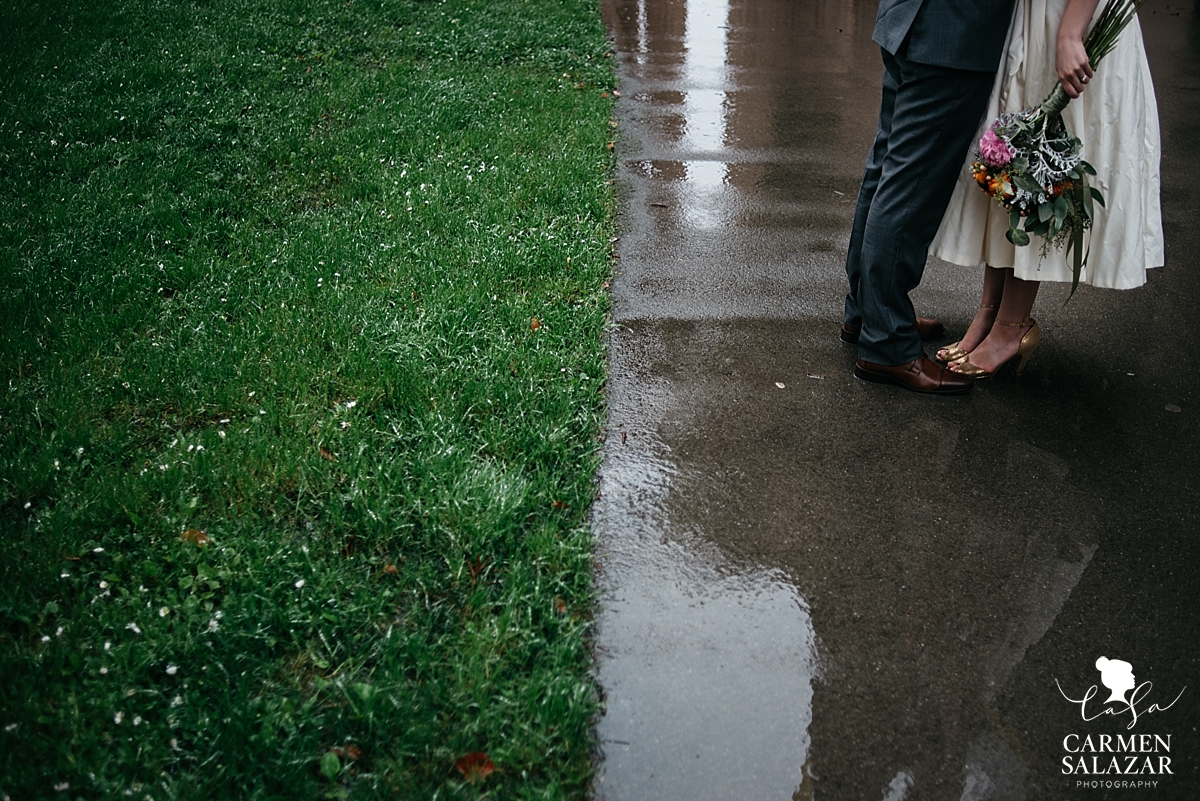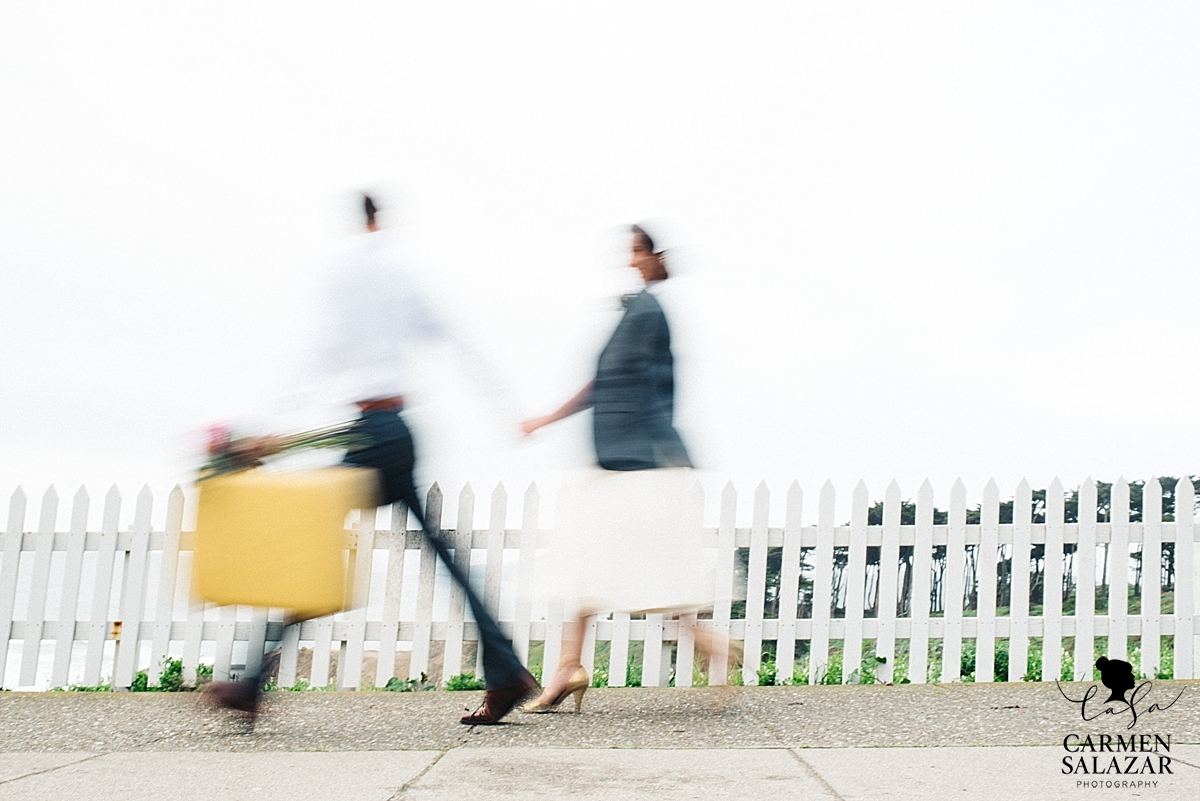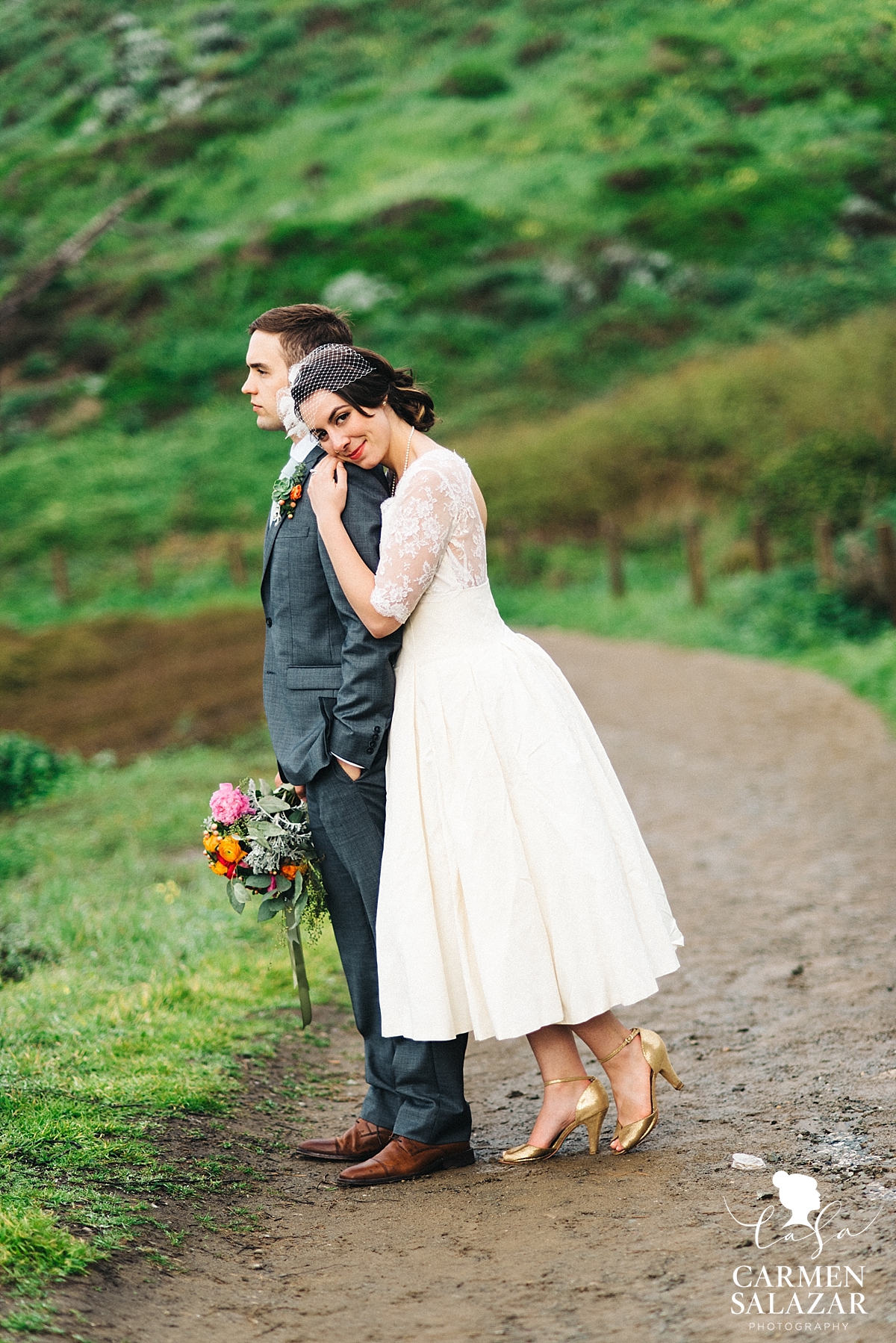 From the city streets, to the Palace of Fine Arts, to the lush greenery of the Sutro Baths, Jasmine and Gaston took me on a photographic journey into the adventure of their love!