WOW — my first time at The Ritz-Carlton at Lake Tahoe could not have been a more gorgeous day or with a more gorgeous couple. Katie and Brandon said "I Do" amongst the pines and grand architecture of this lovely estate this May, and I am still in awe of that mountainscape.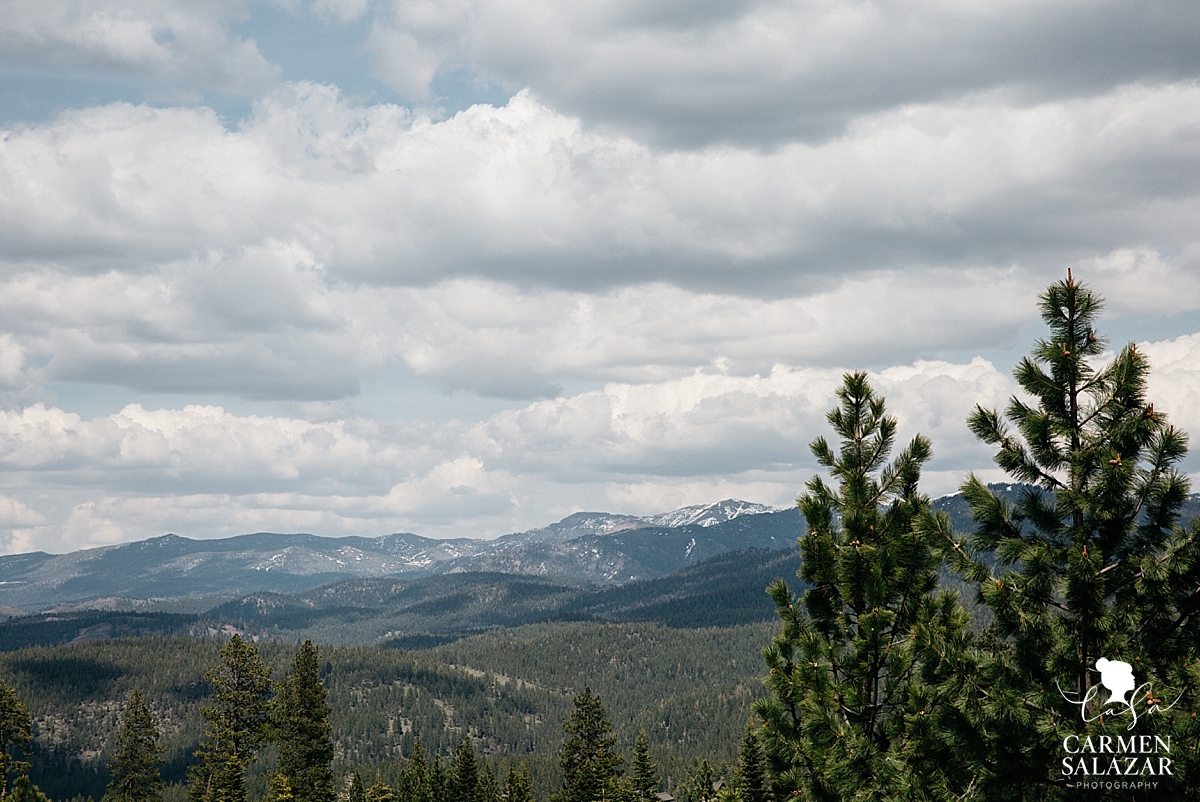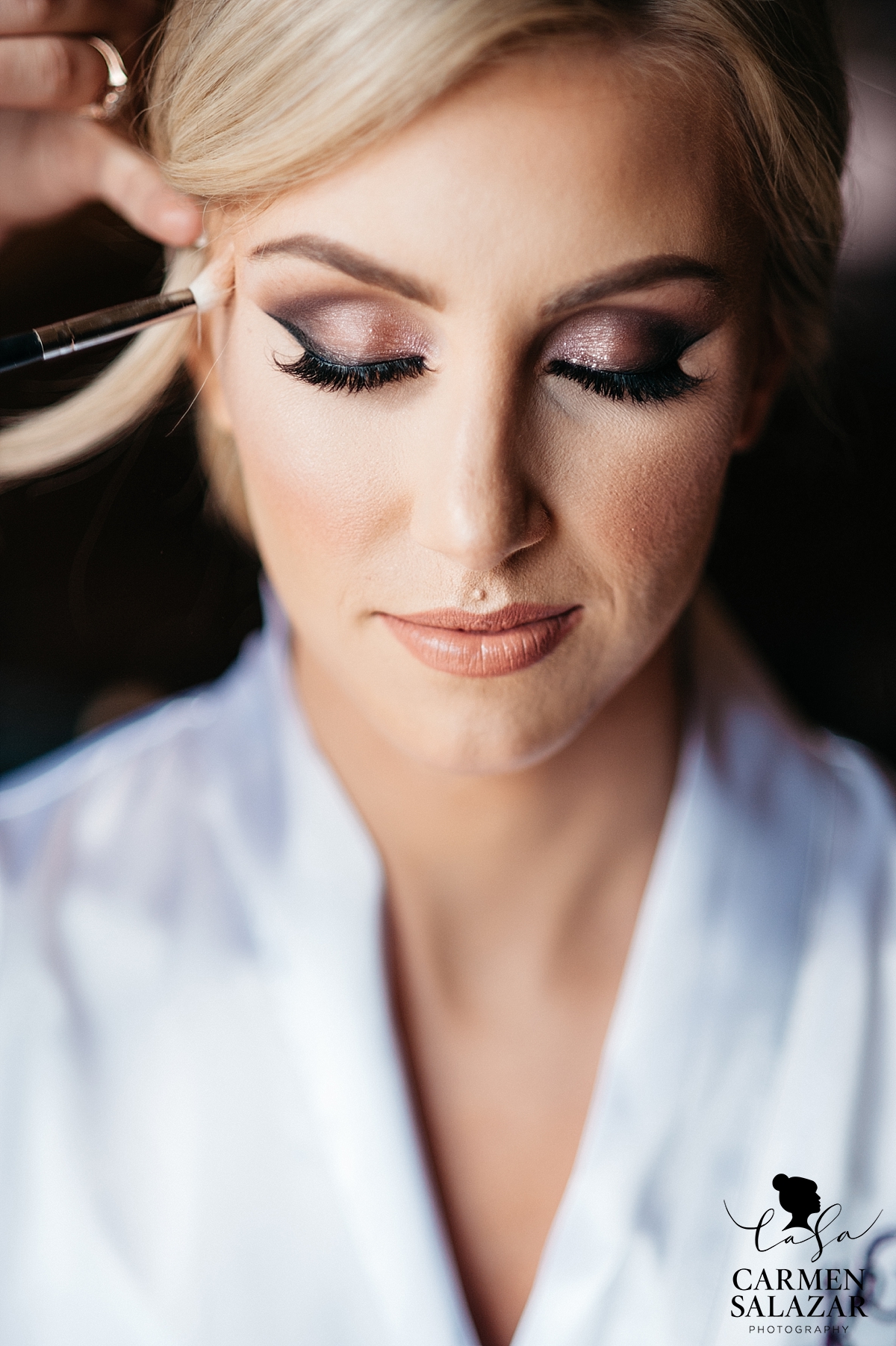 From eyelashes to shimmer, Miss Marissa's Artistry knocked it out of the park with Katie's makeup.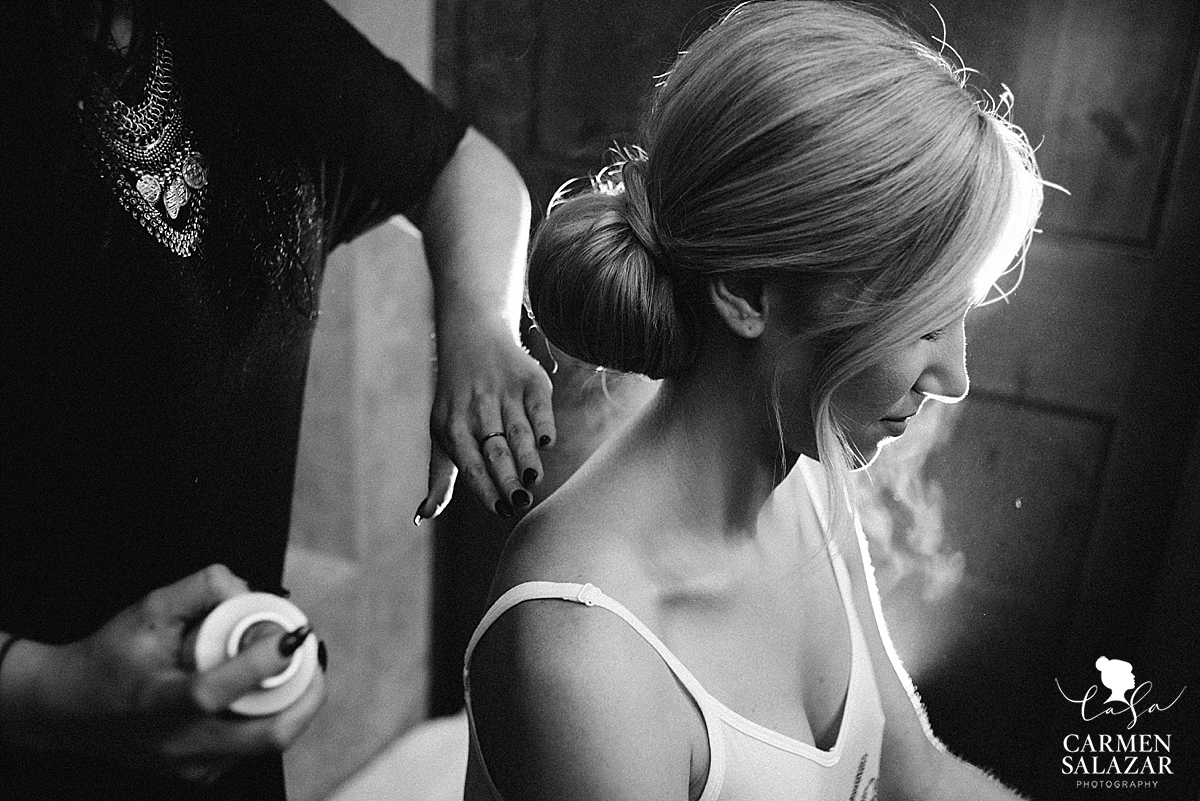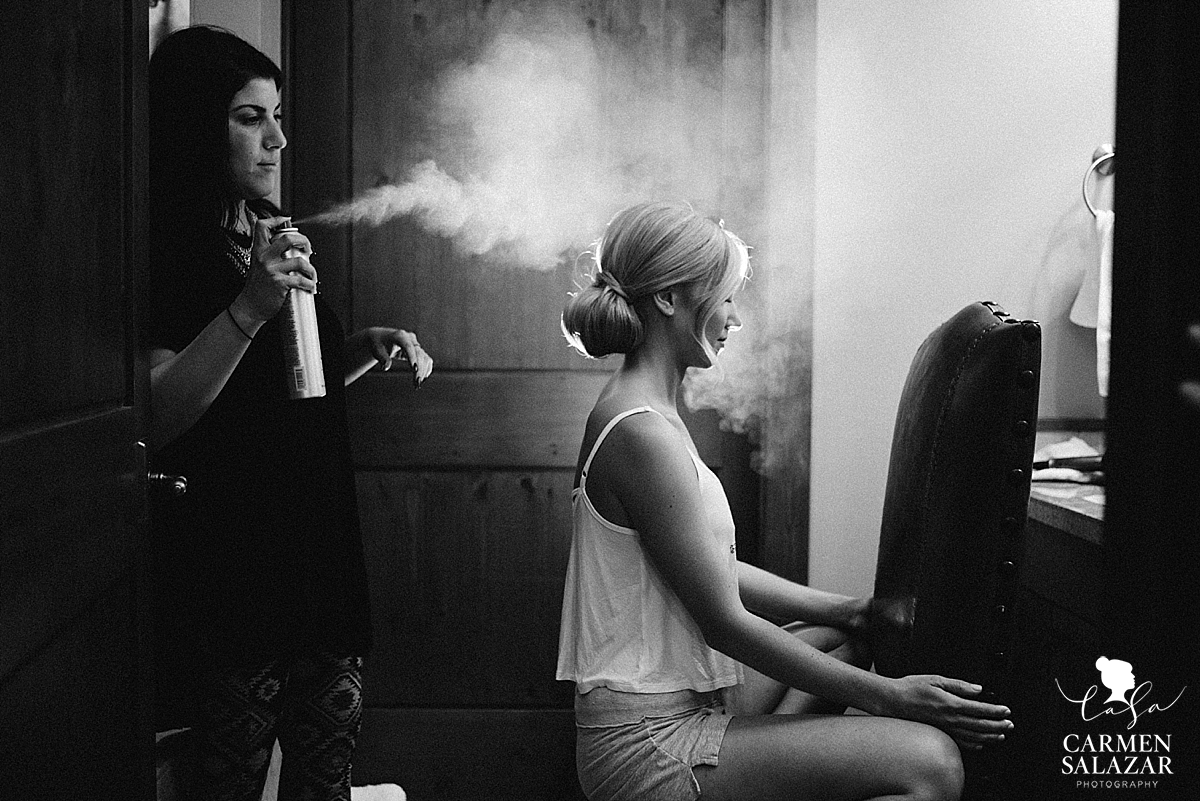 There's nothing like a whole lot of hairspray to add the finishing touch to any bride's wedding day look — not a hair out of place or a lip unlined!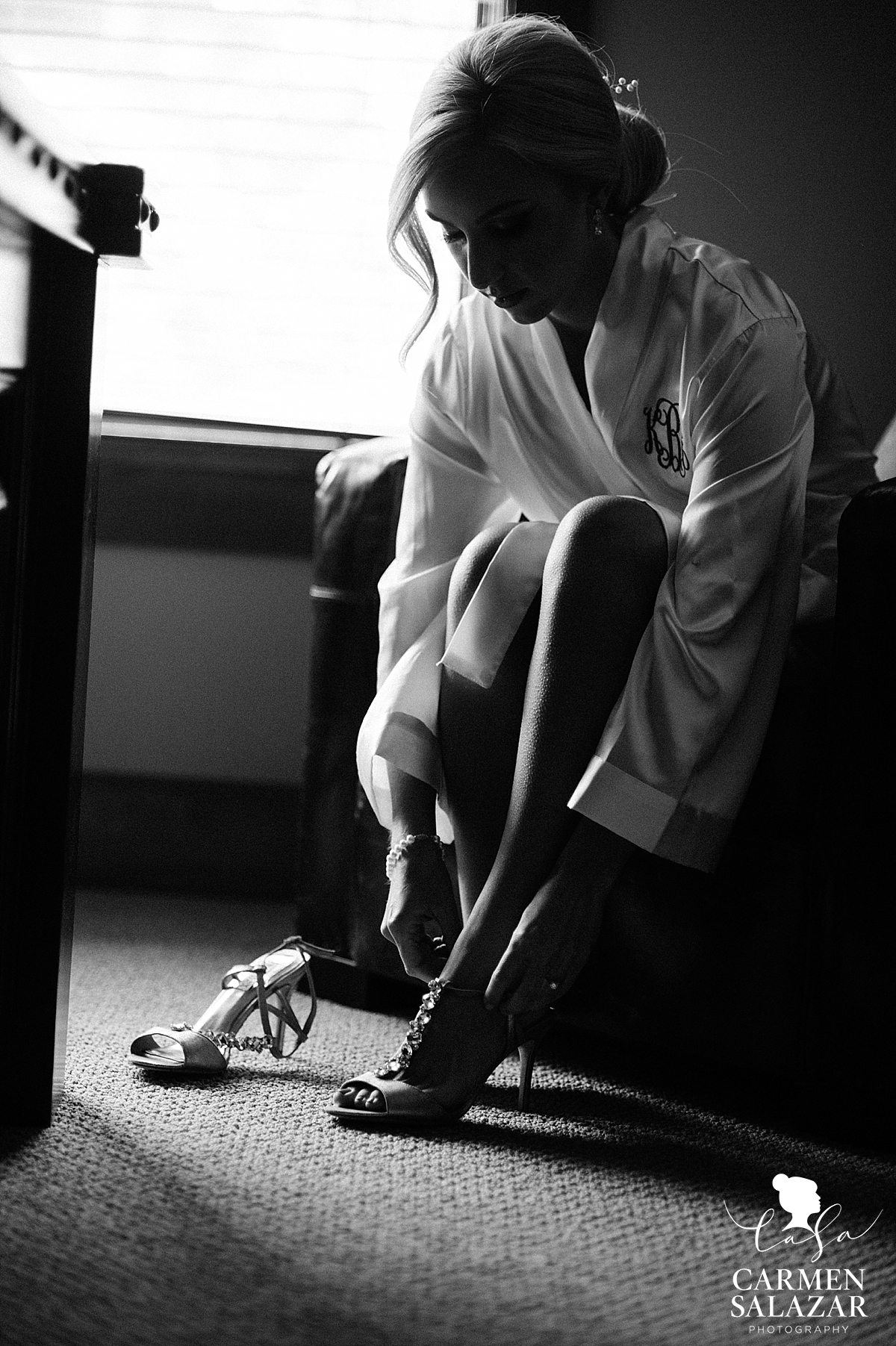 I live for these quiet little moments when no one is watching. At this point, the butterflies start to set in. We're really getting married today!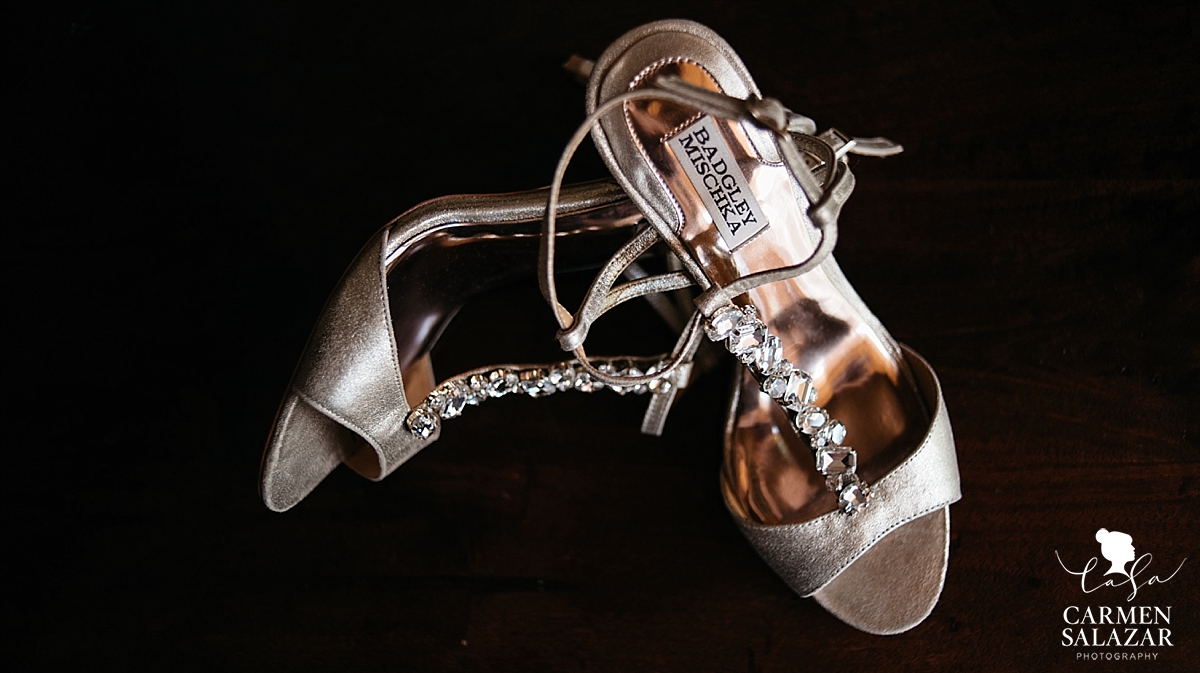 Glam, glam, glam was the theme of Brandon and Katie's wedding, from head to toe!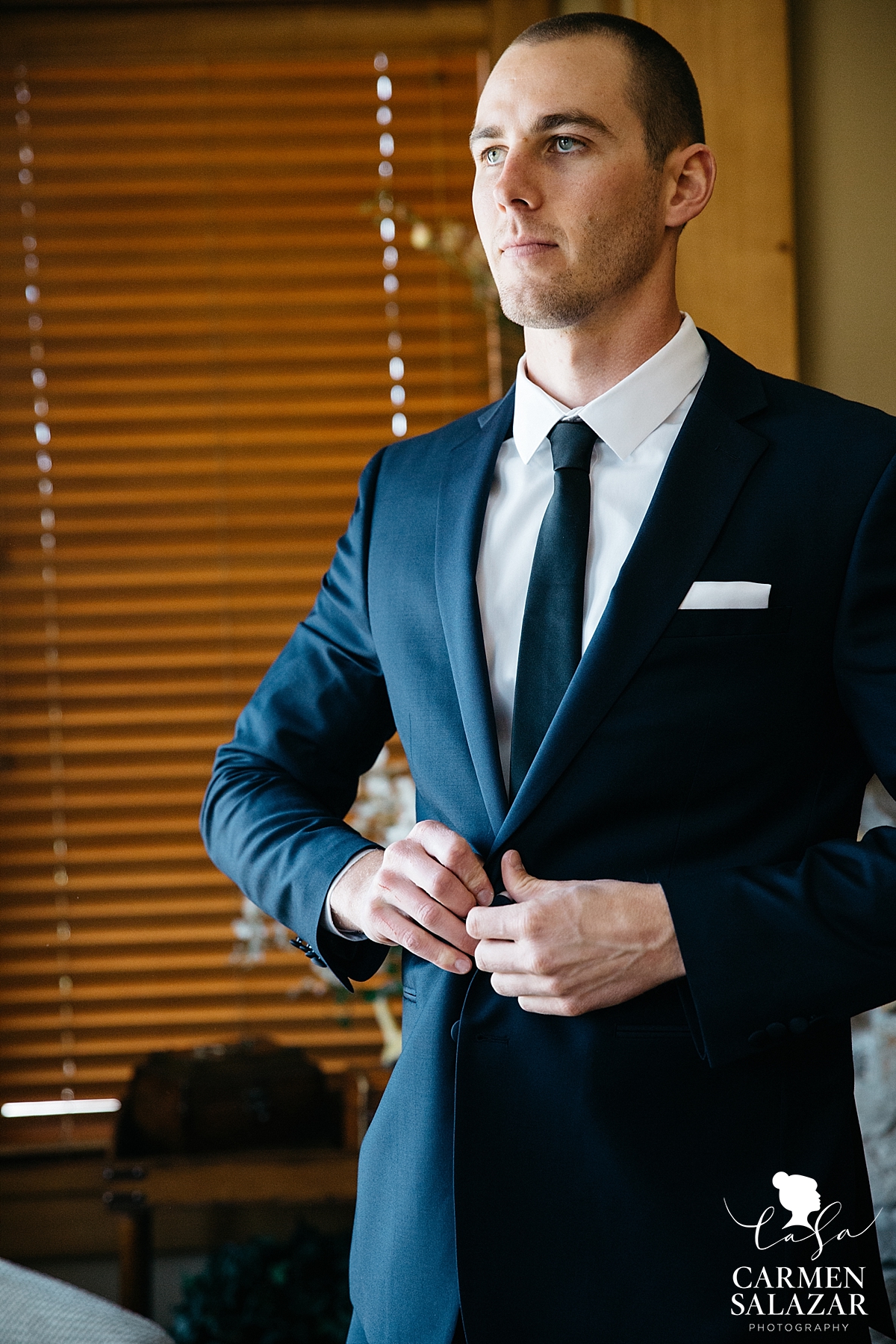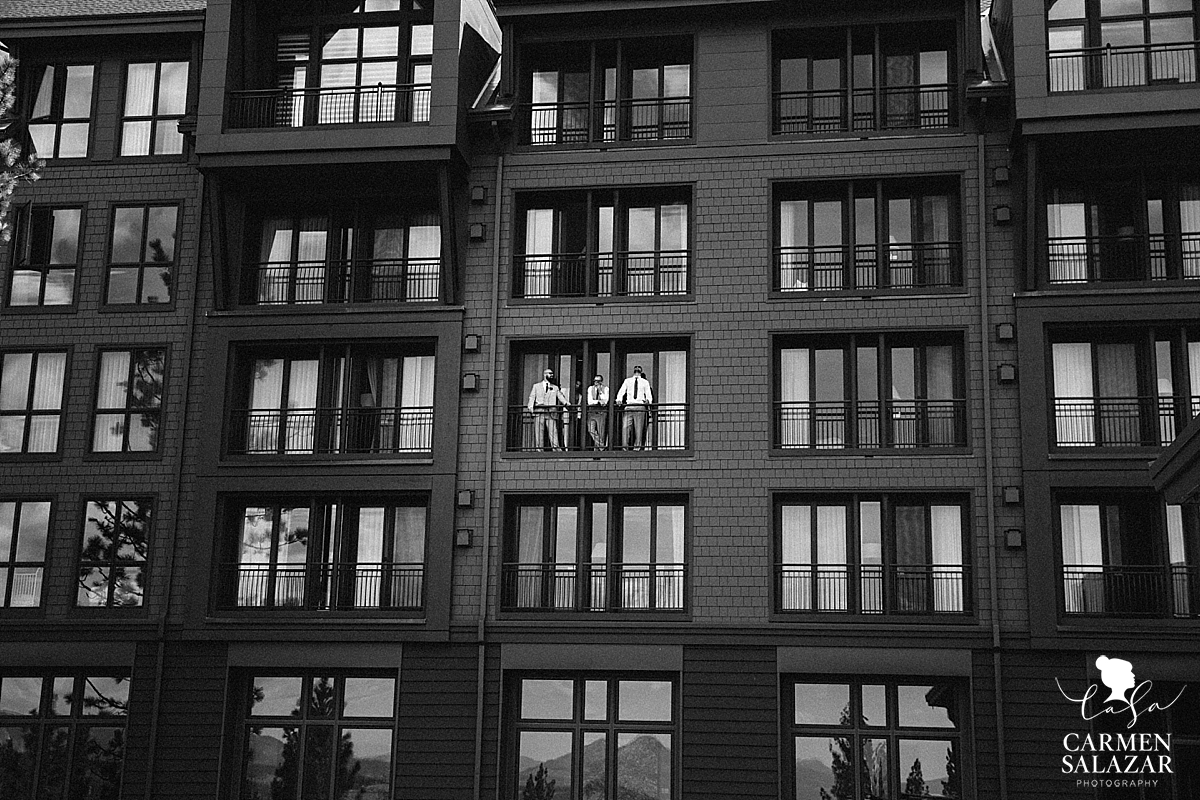 It sure does help the buttoning of cufflinks and tying of ties when you have a beautiful view of the Tahoe landscape to look at!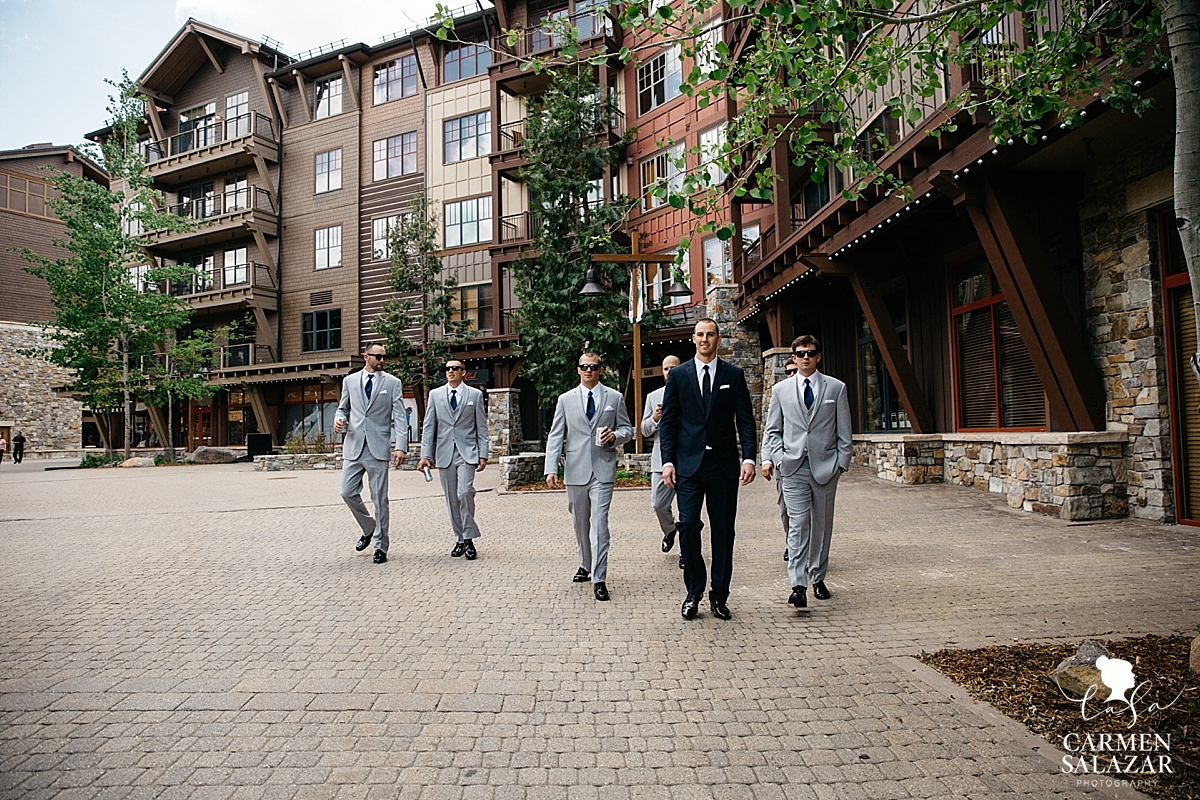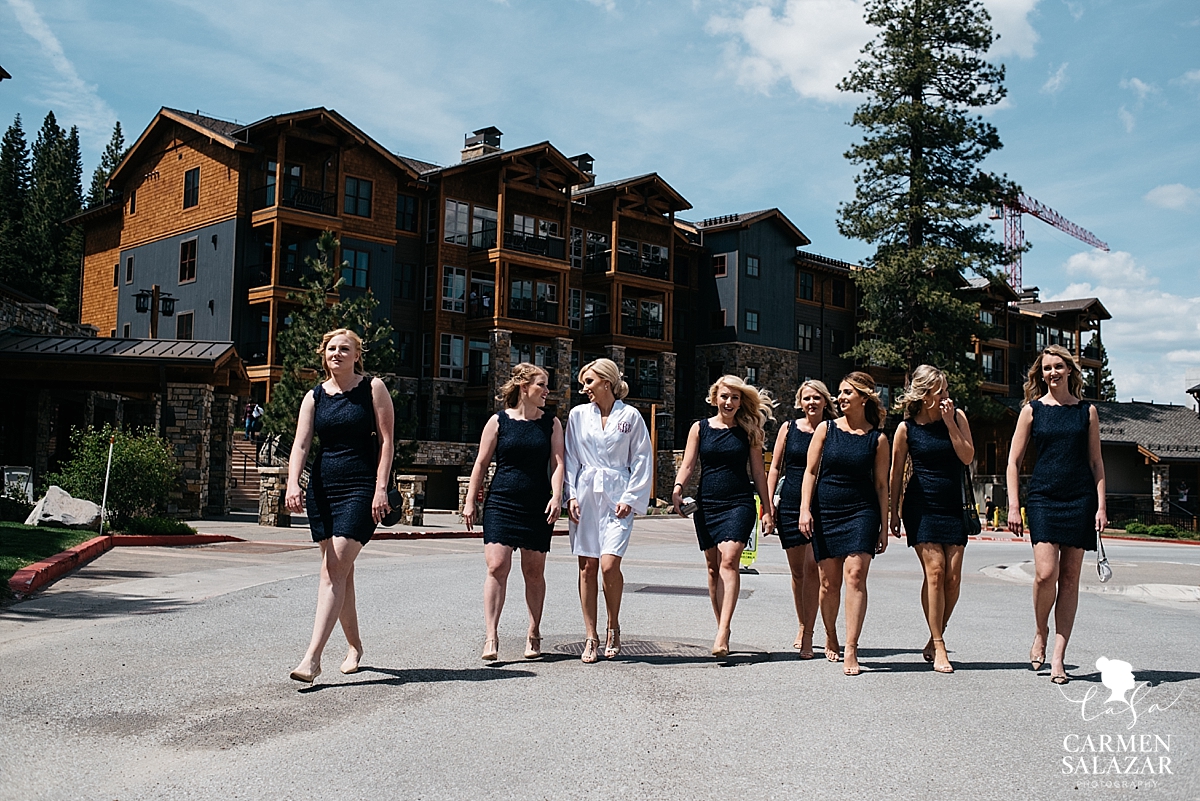 Katie was escorted by her fabulous entourage from the Northstar property to the Ritz — her gorgeous gown was definitely not going to fit in those teeny gondolas, and she looked way too cute in her bridal robe and heels!
We could not get enough of this adorable flower girl all day long! Seriously, I hope Katie's not disappointed when she see's that half of her wedding images contain this angelic face! I kid…but seriously, it's a lot.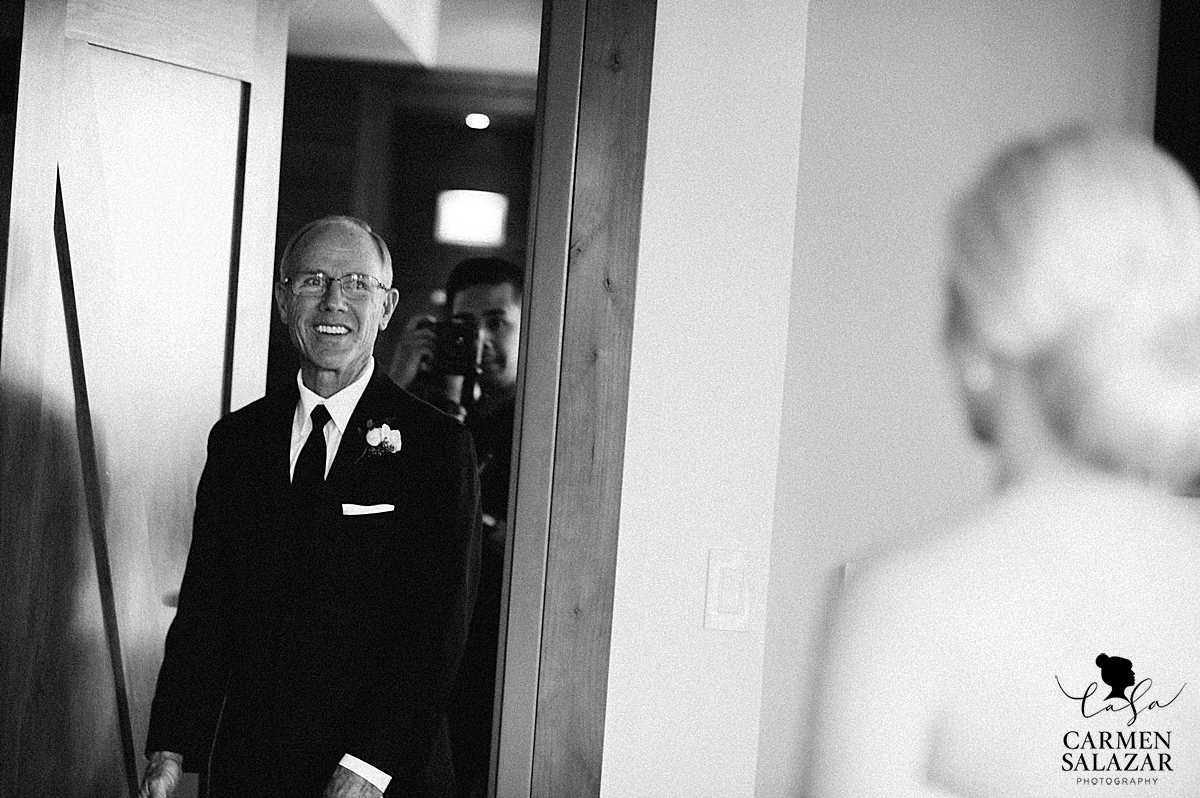 Katie decided to have a 'first look' with her father and as you can see, his jaw dropped at the sight of his beautiful daughter before walking her down the aisle. I adore those moments when a father prepares to give his daughter away, and Brandon could not have been a more wonderful man for her to take in this next journey.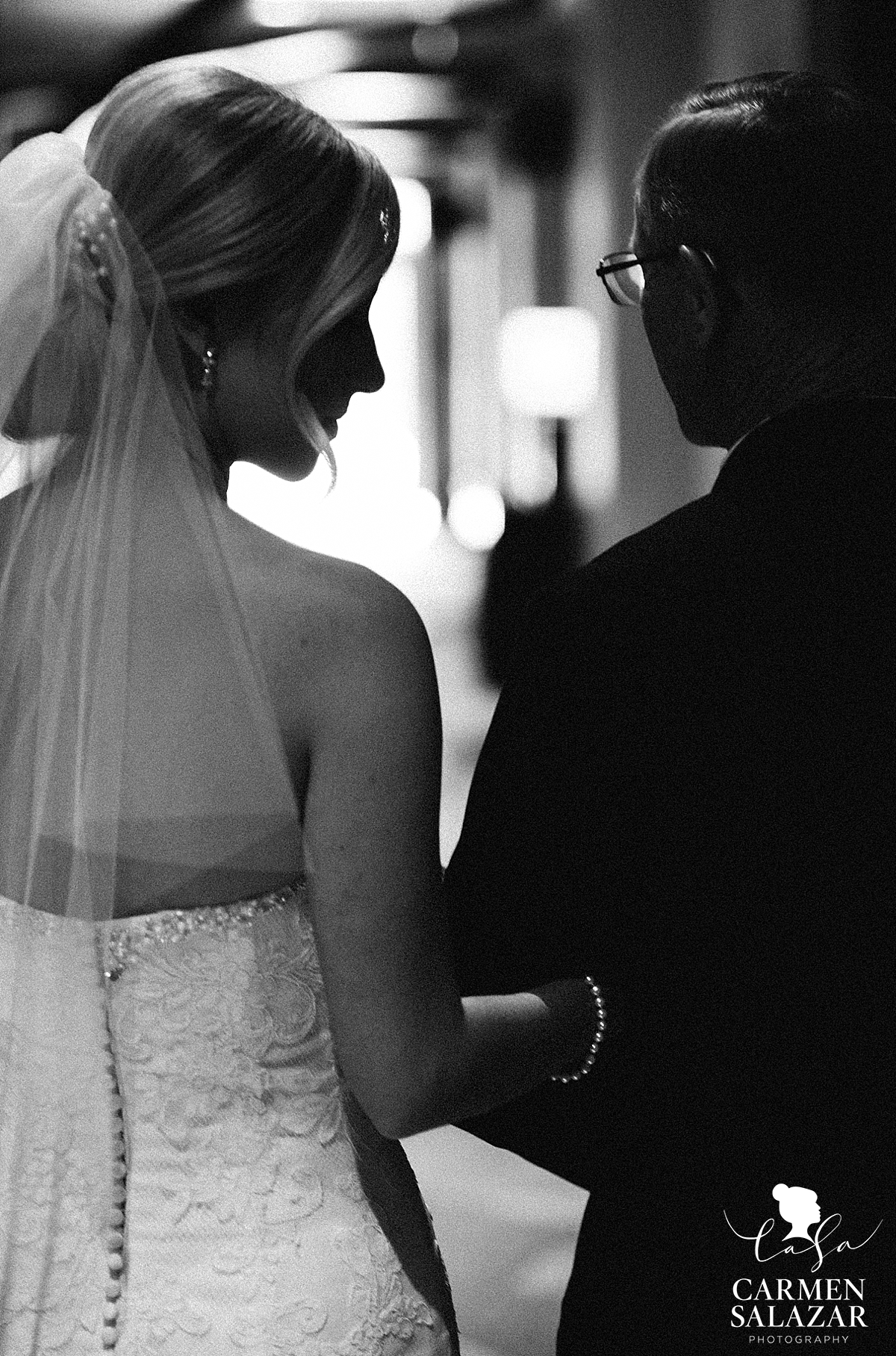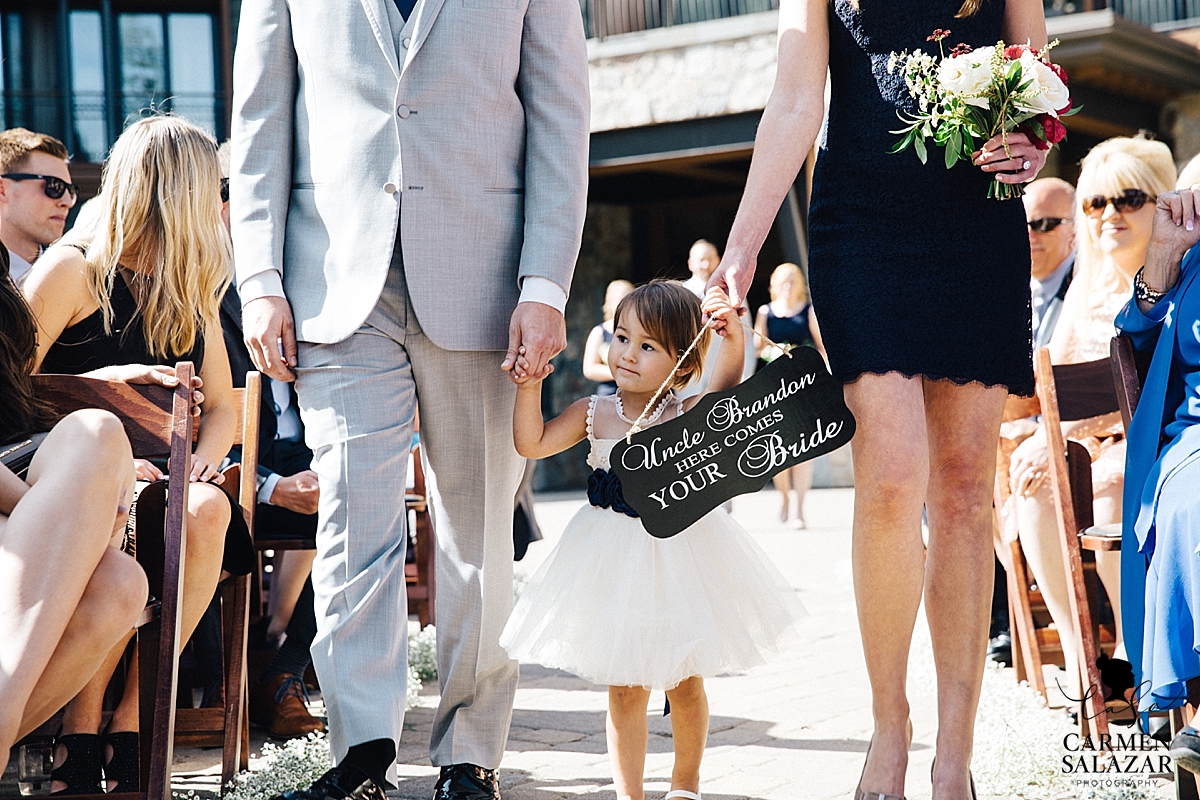 Overwhelmed with flower girl cuteness! I was not expecting this adorable personalized sign with this cutie and Brandon definitely shed a happy tear at this sweet entrance.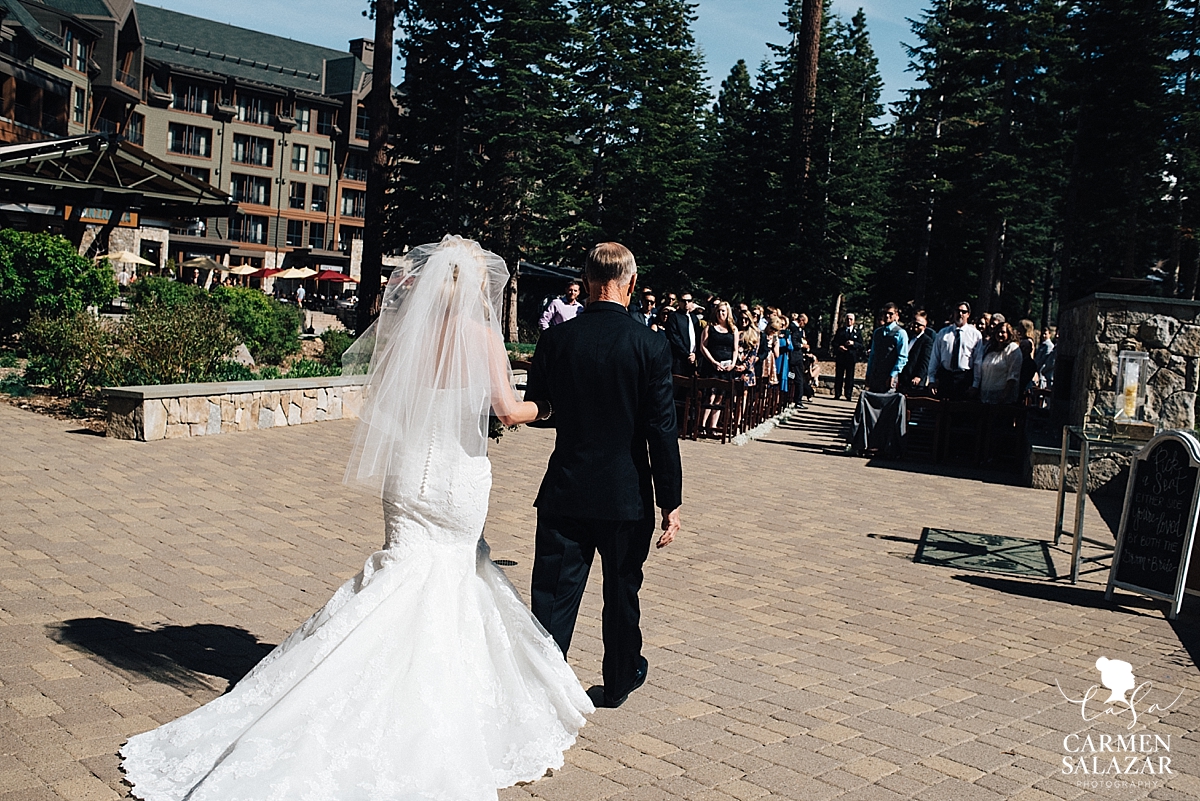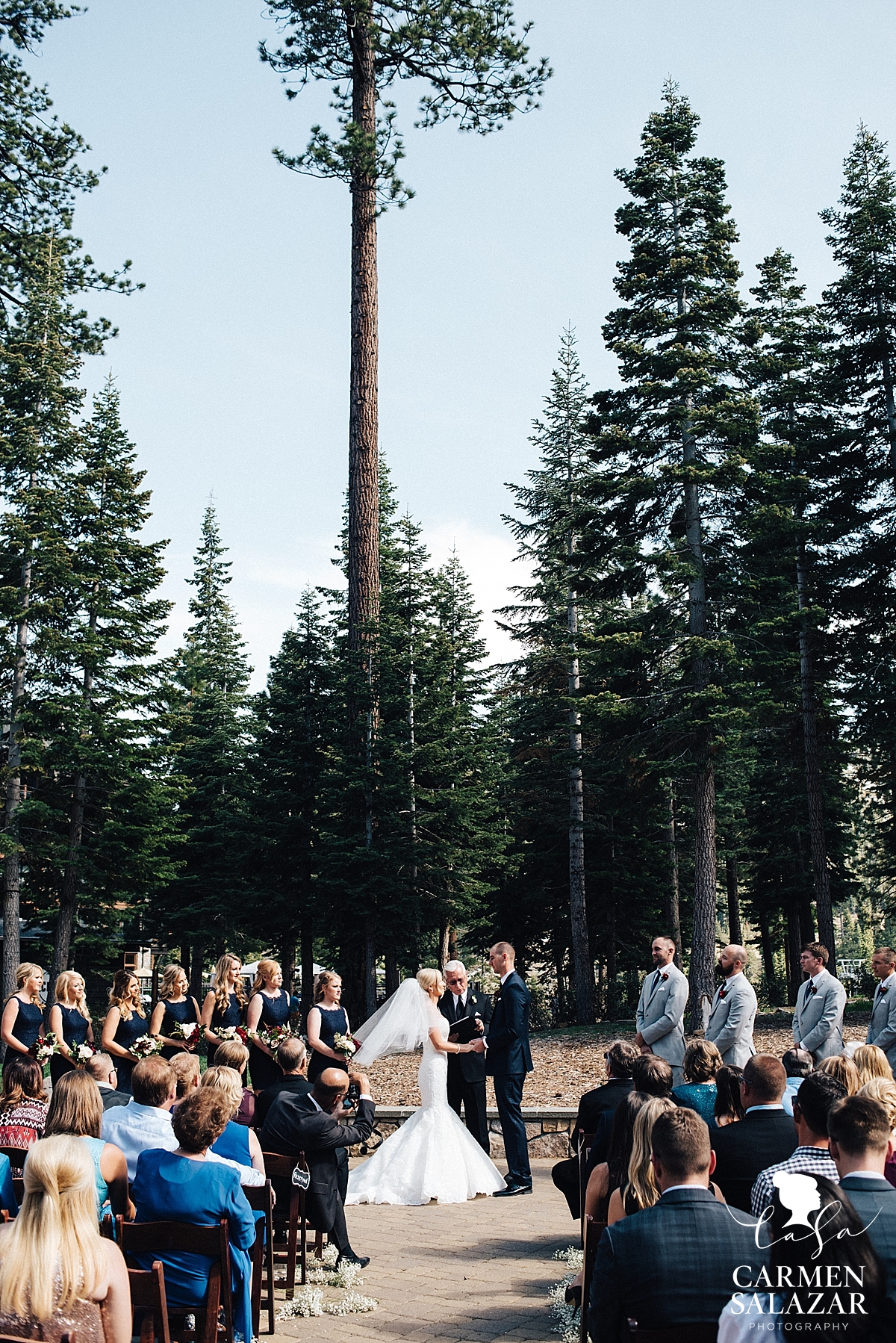 The tall pines overlooking the Ritz Carlton ceremony site are so beautiful and majestic.  A perfect Tahoe backdrop for this destination wedding.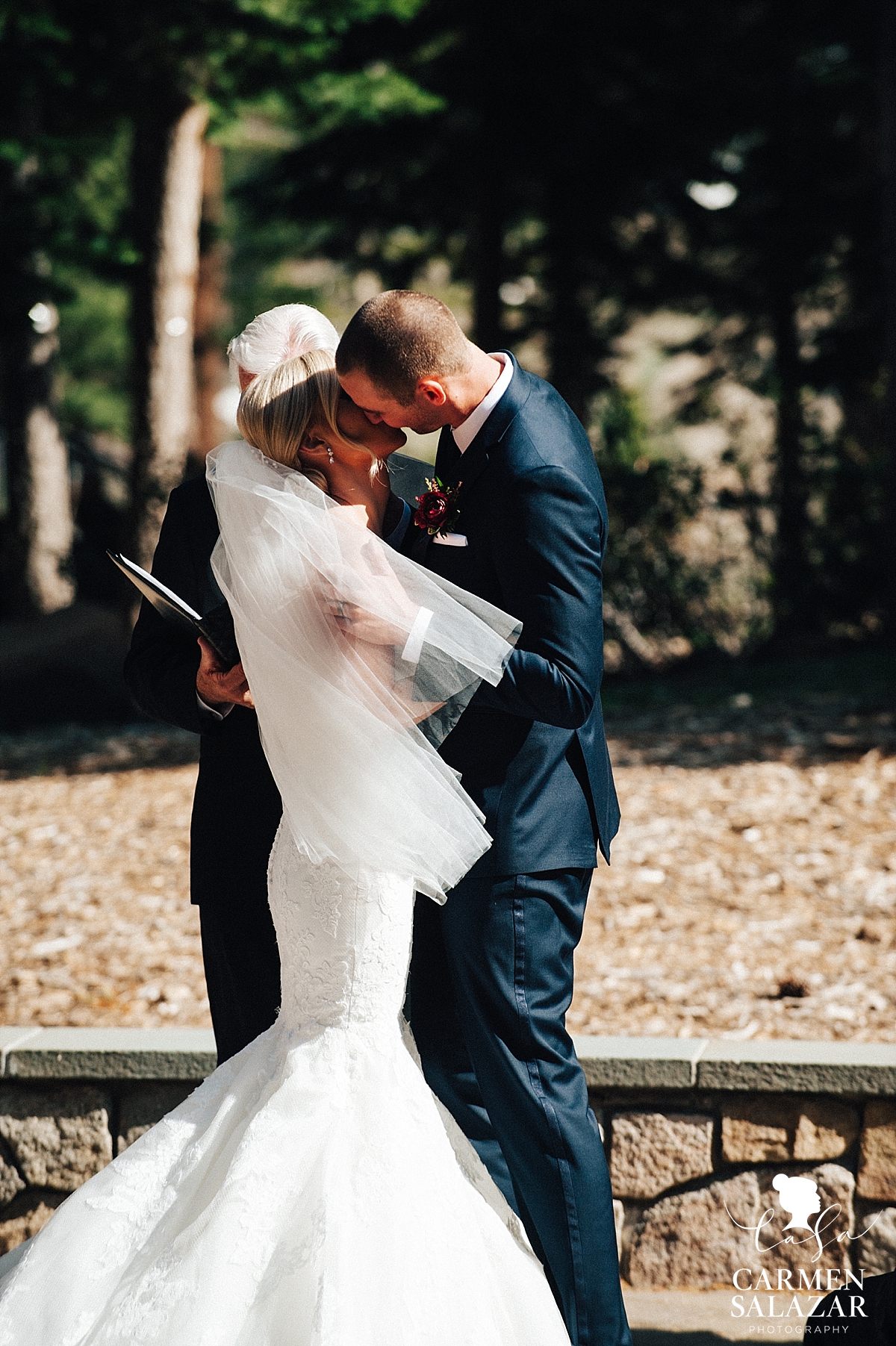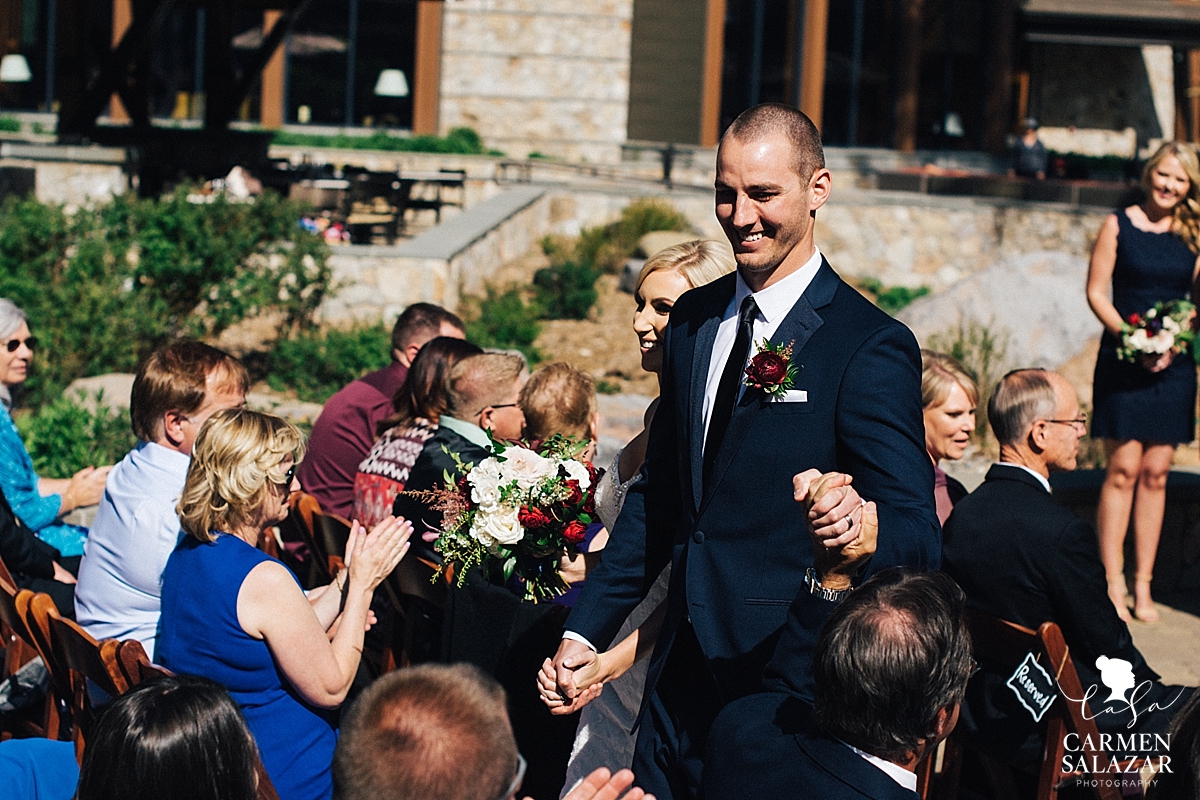 The victory-shake with the groom's dad! I absolutely just adore this moment and I know Brandon will too!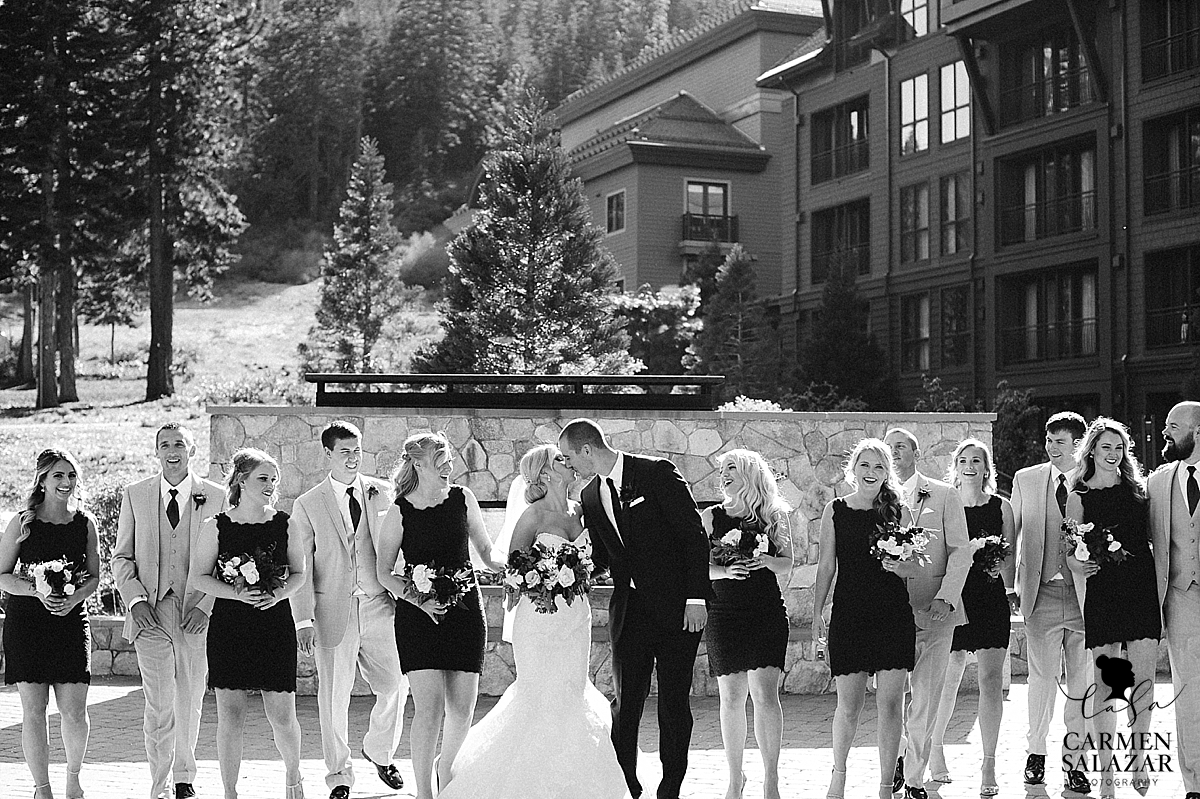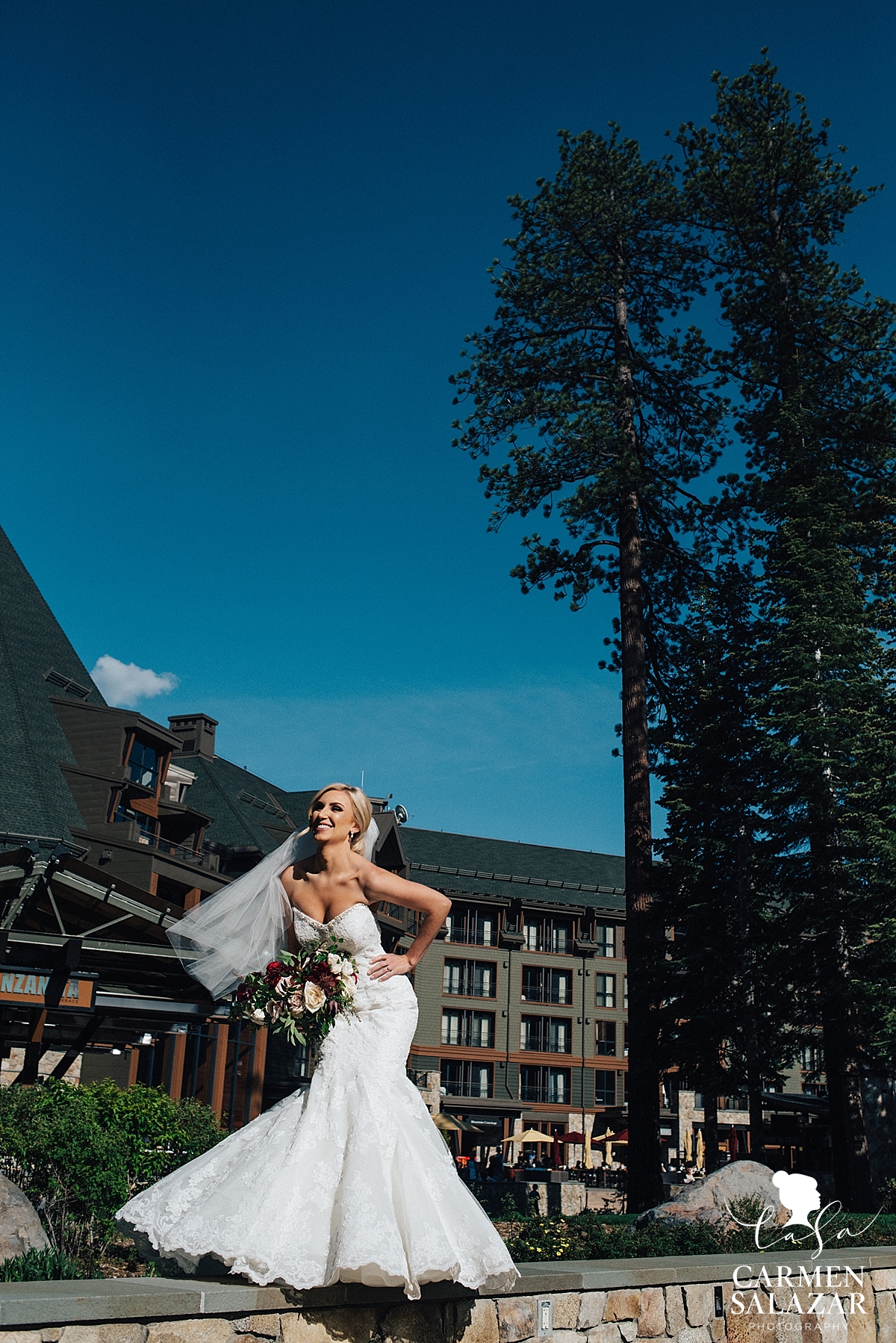 Stop it!  How adorable is our bride?! Seriously, this dress just complimented her shape and personality so well!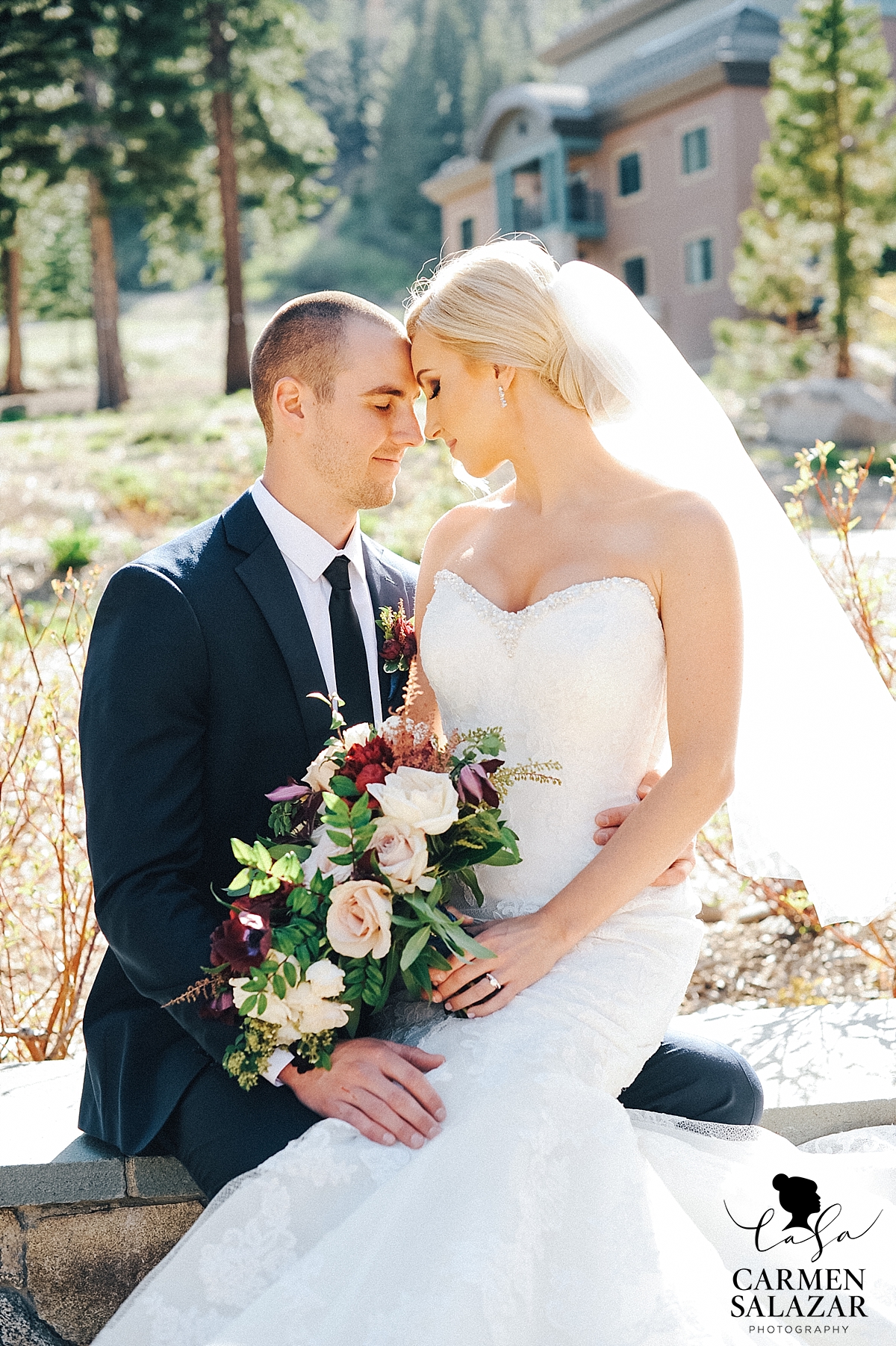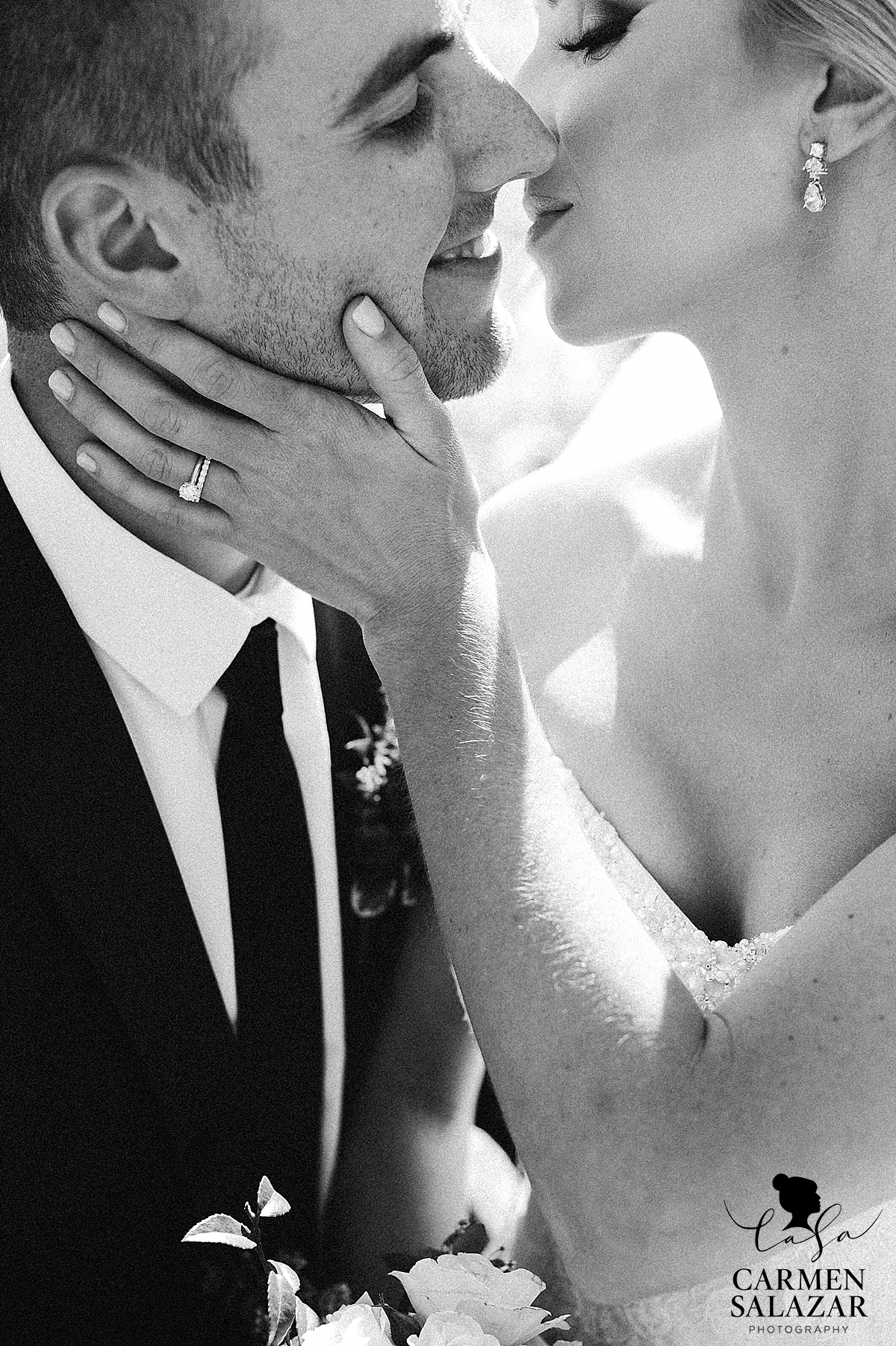 These lovebirds could not hide their smiles of joy after giving each other their hearts. A stolen kiss and embrace was not a rare sight that evening!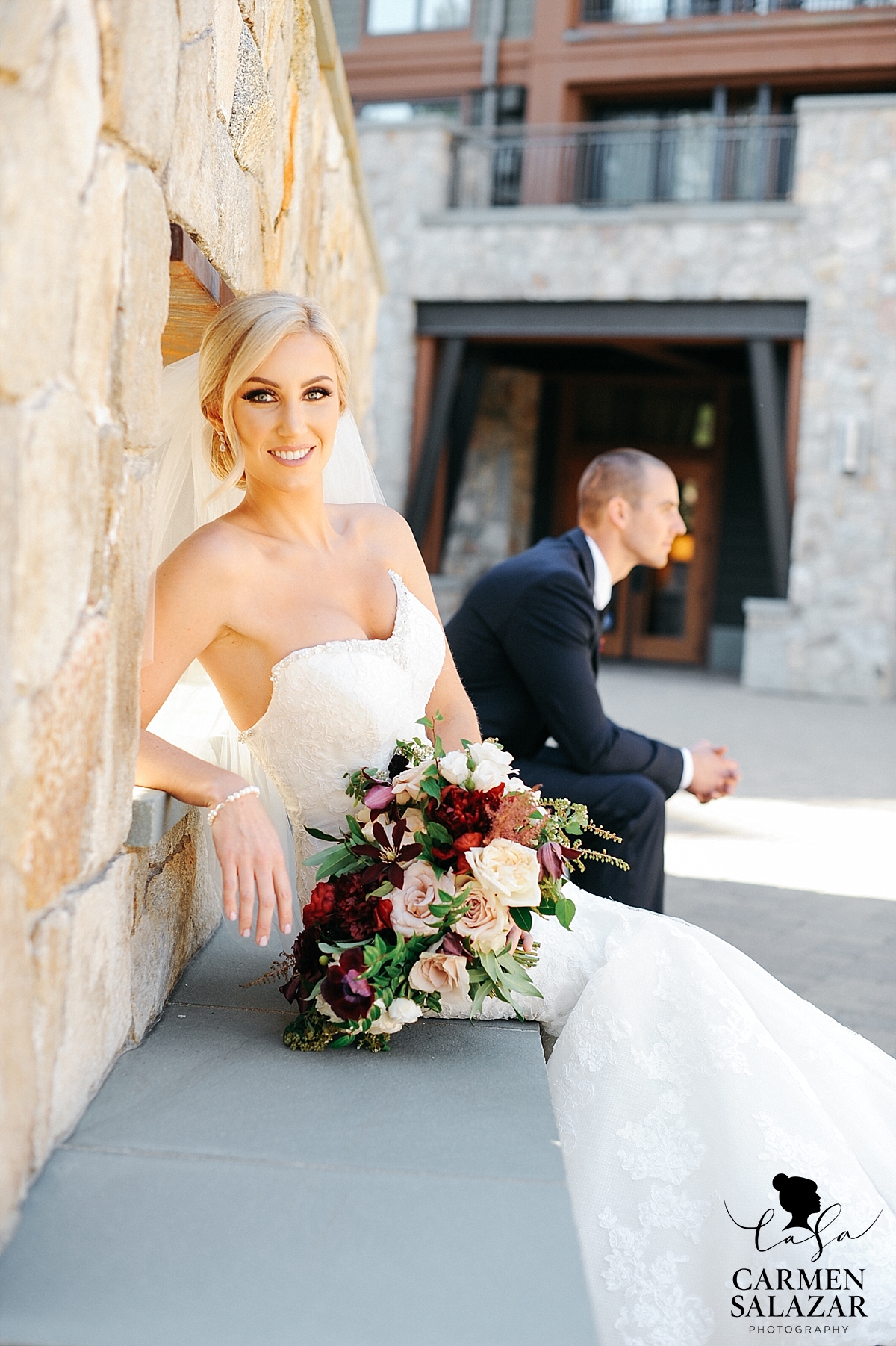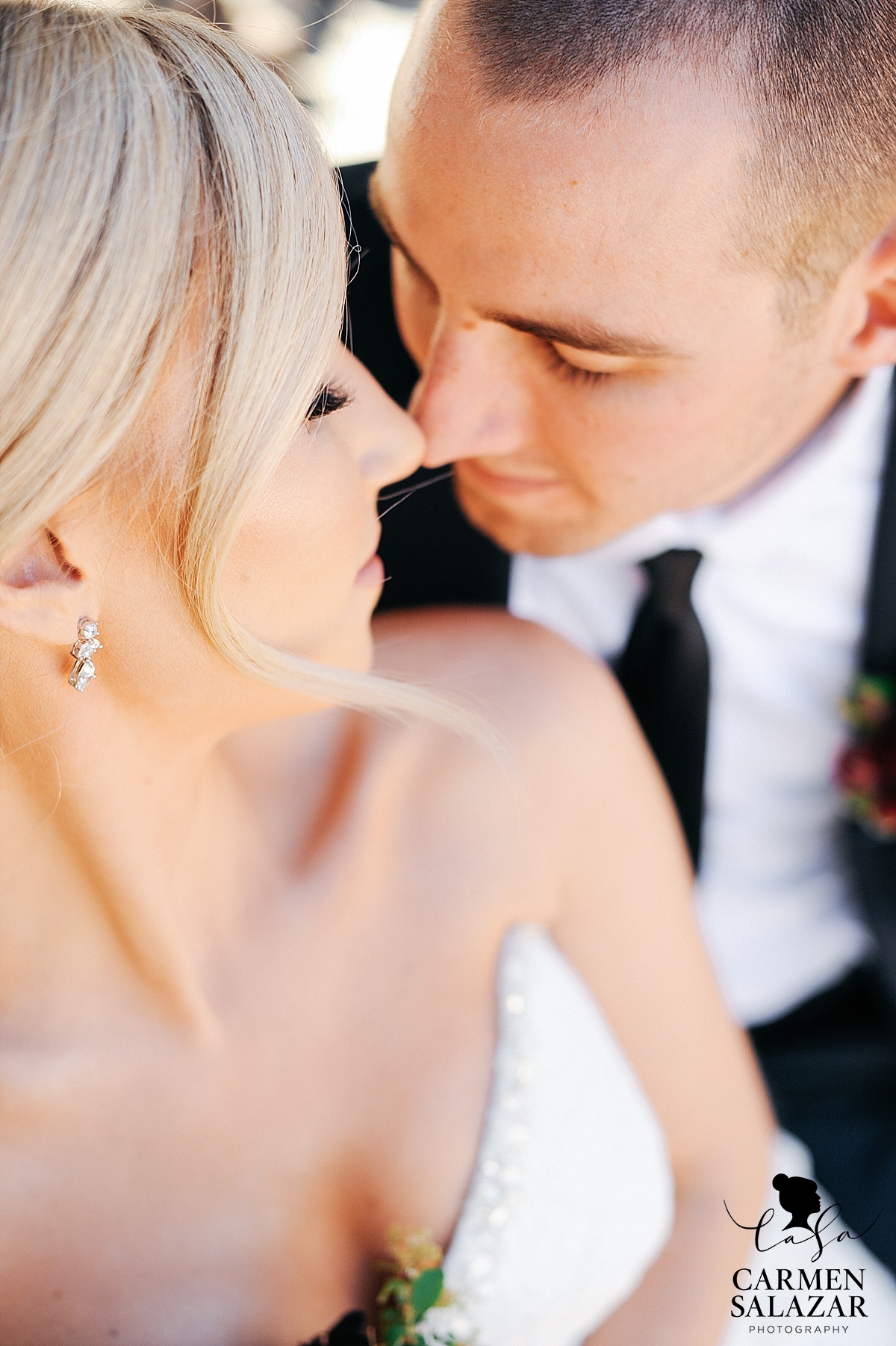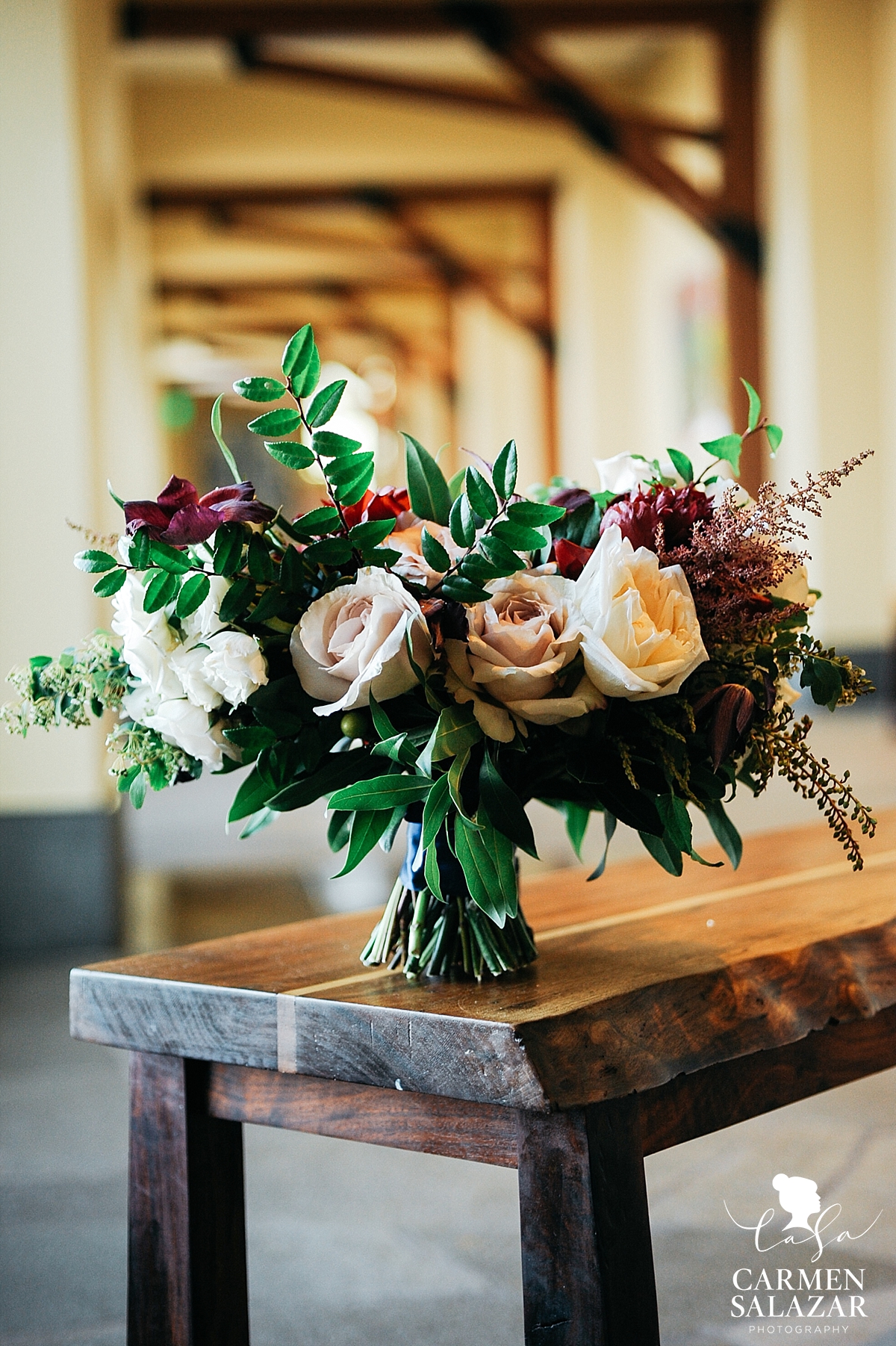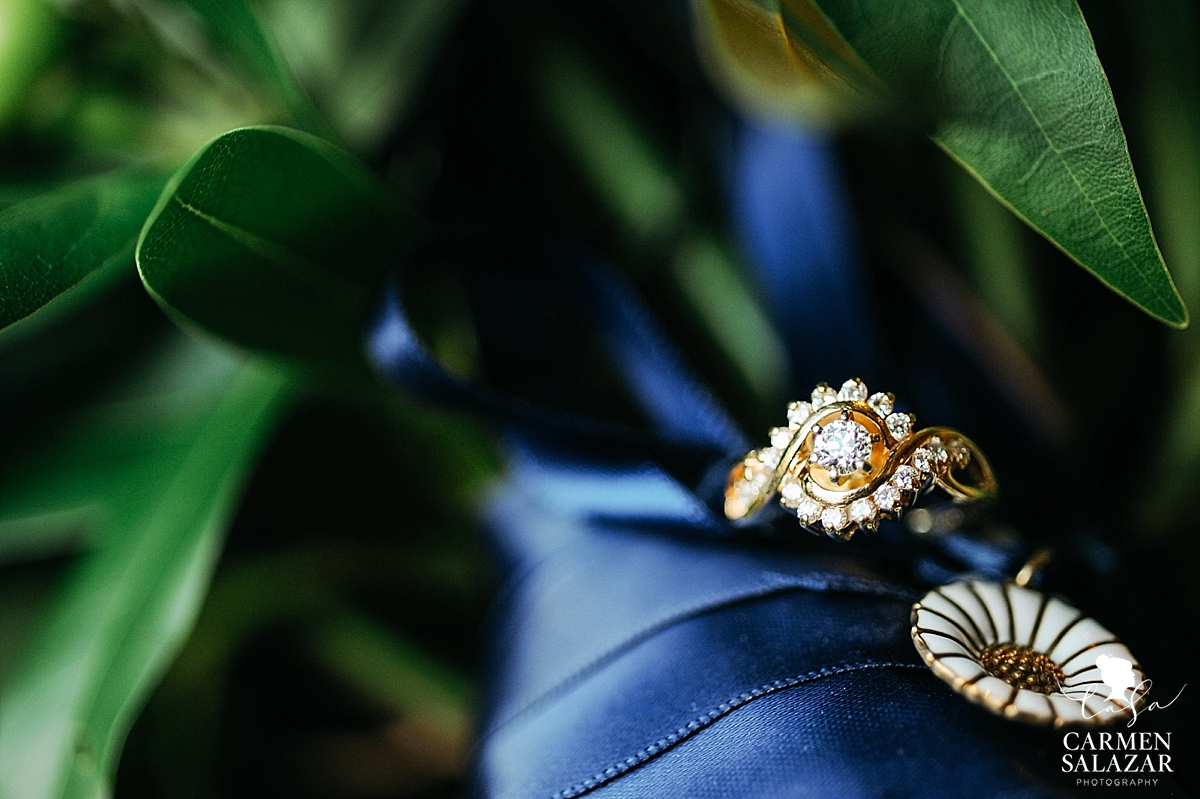 Something borrowed… something blue…
Katie's grandmother's ring was the perfect sentimental touch to her bridal bouquet.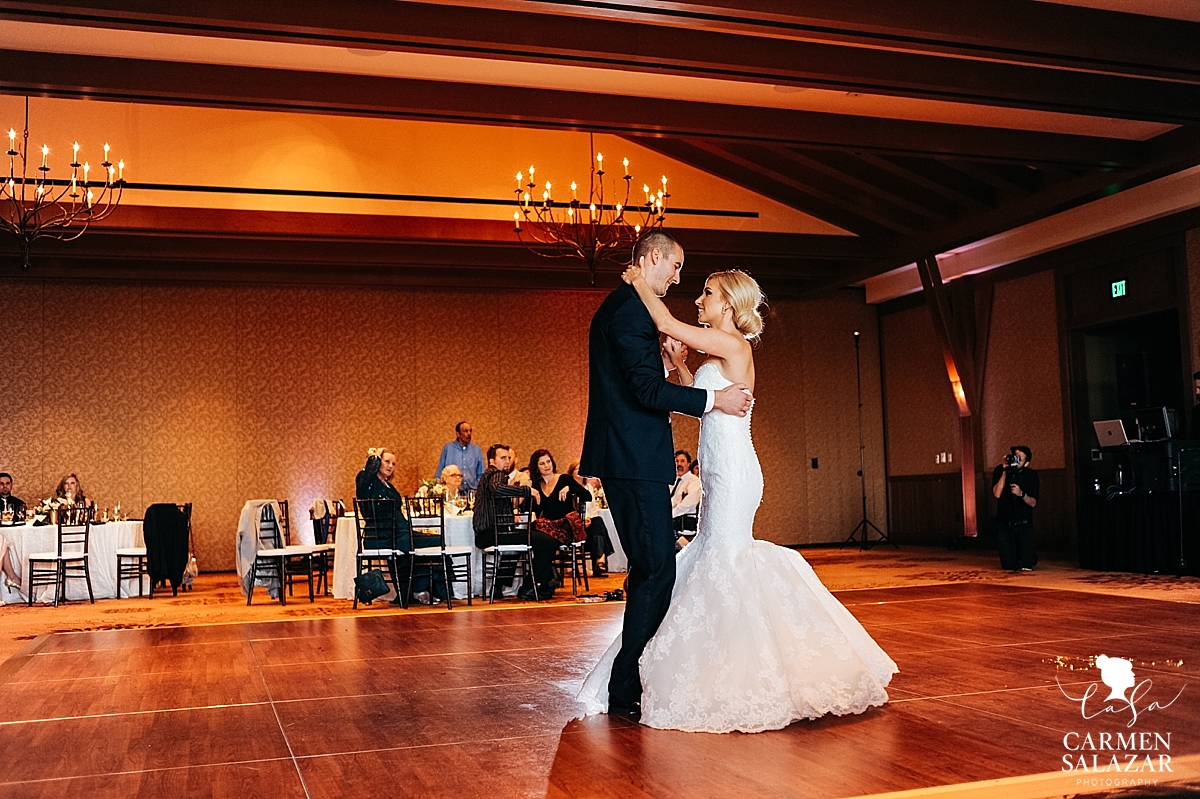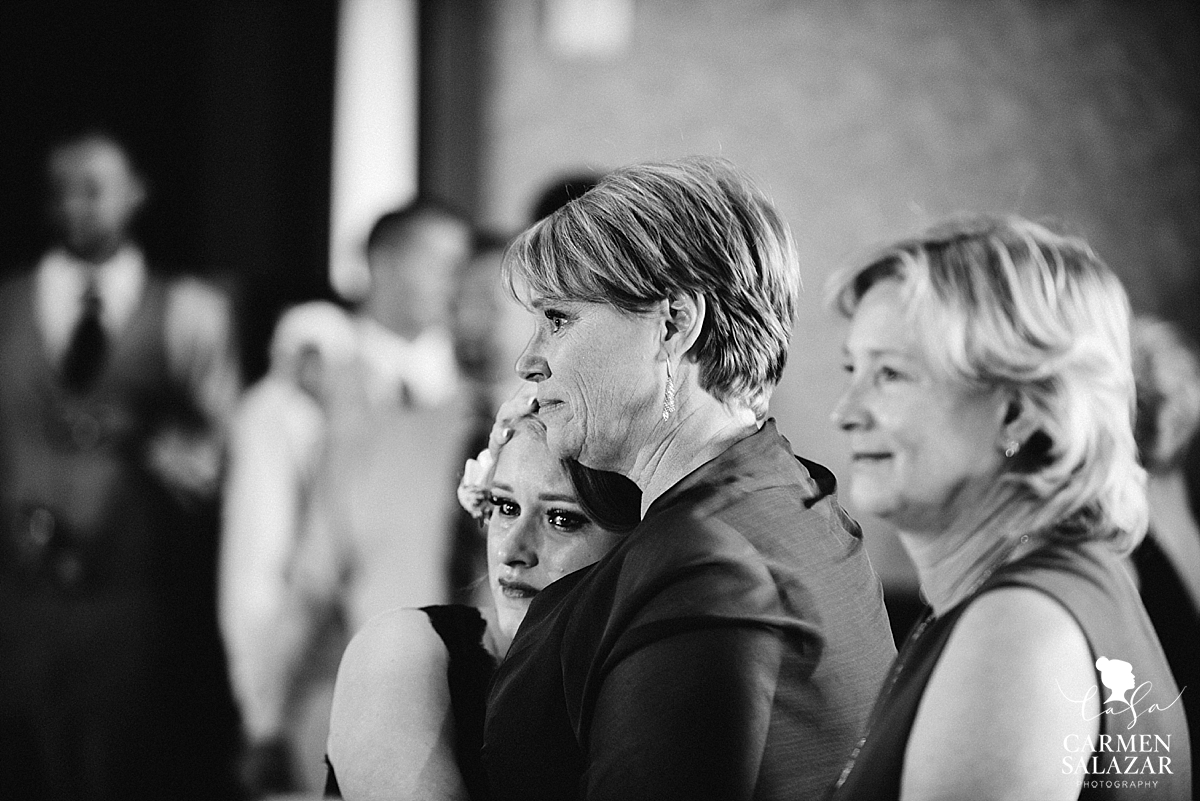 Katie's family was so immensely proud of the woman she has become and proud to bring Brandon into the family. Many family members traveled from out of town to see her and Brandon wed, some traveling all the way from England!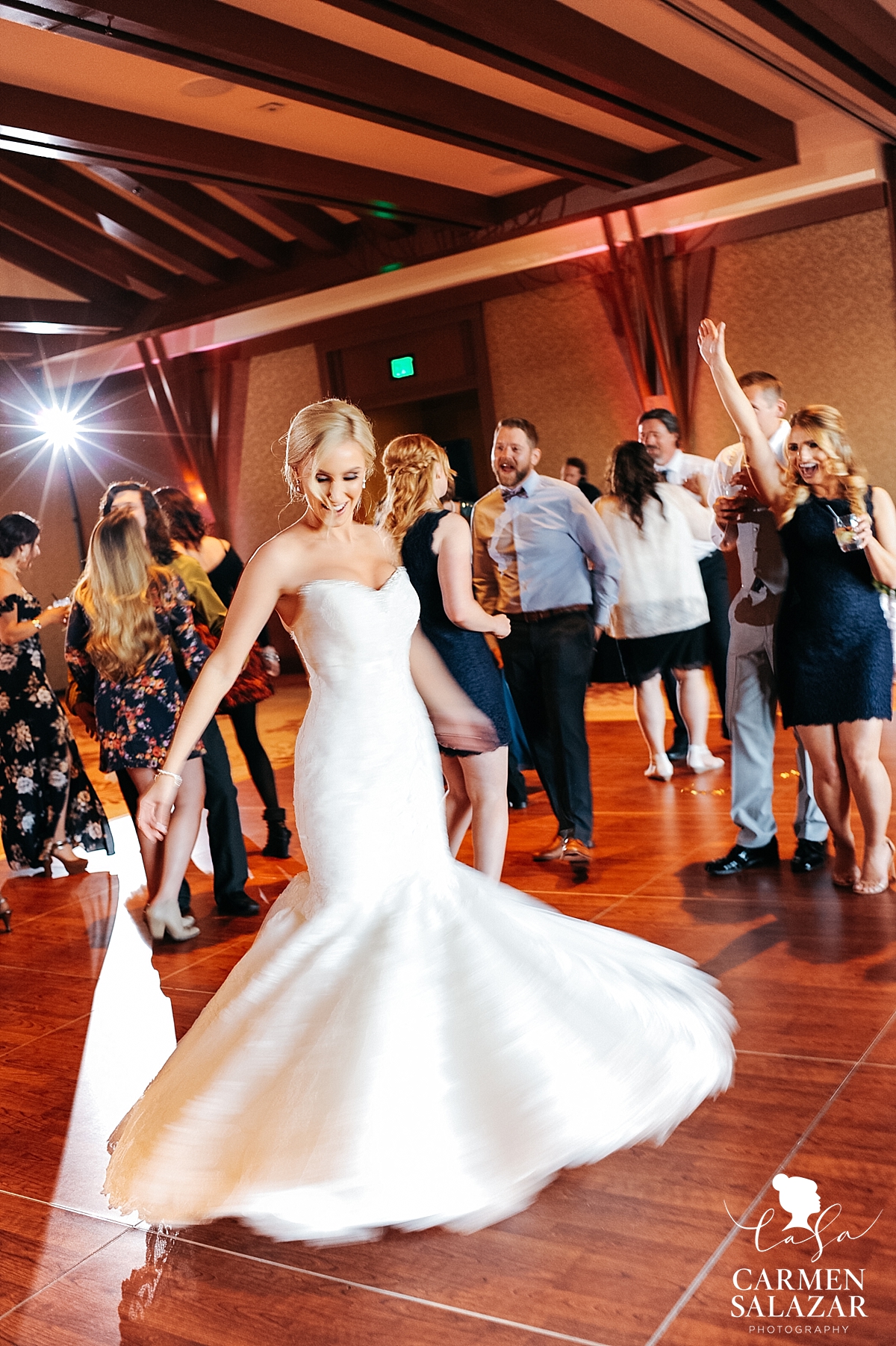 I had been waiting patiently all day to see this fabulous dress on the dance floor. What bride could resist twirling in that gorgeous thing?!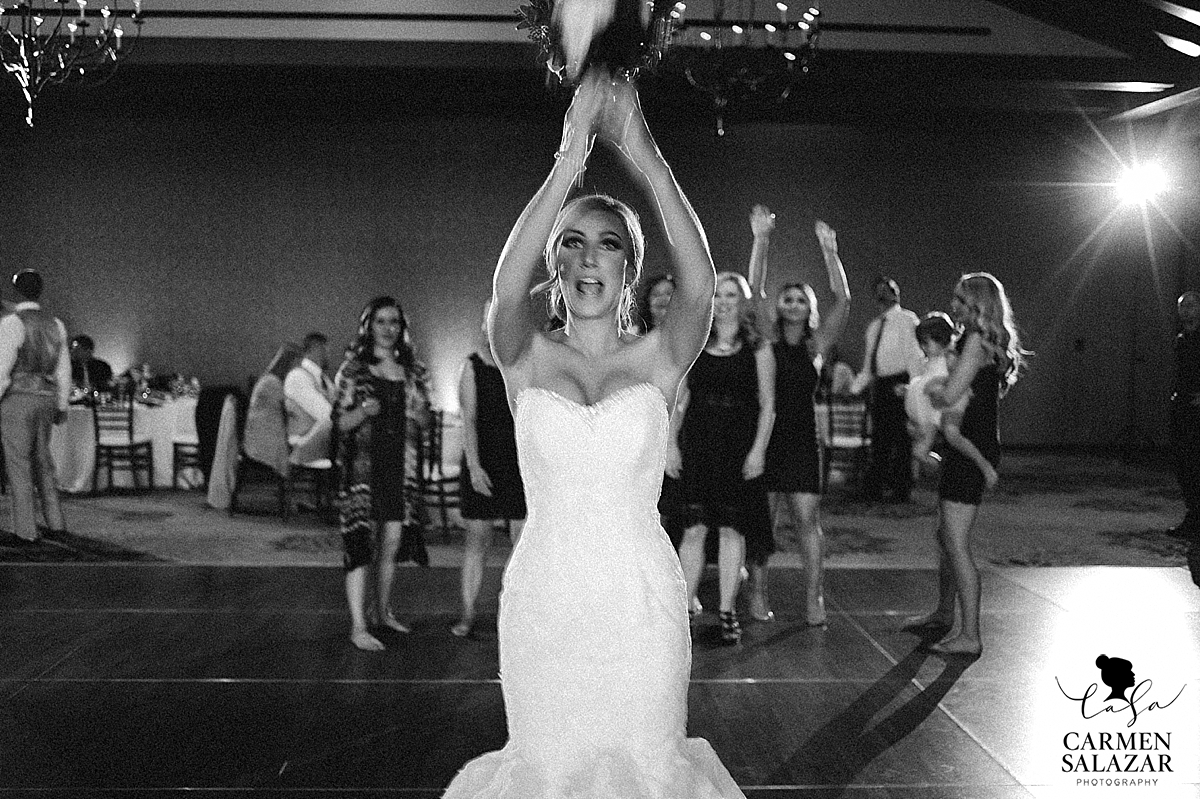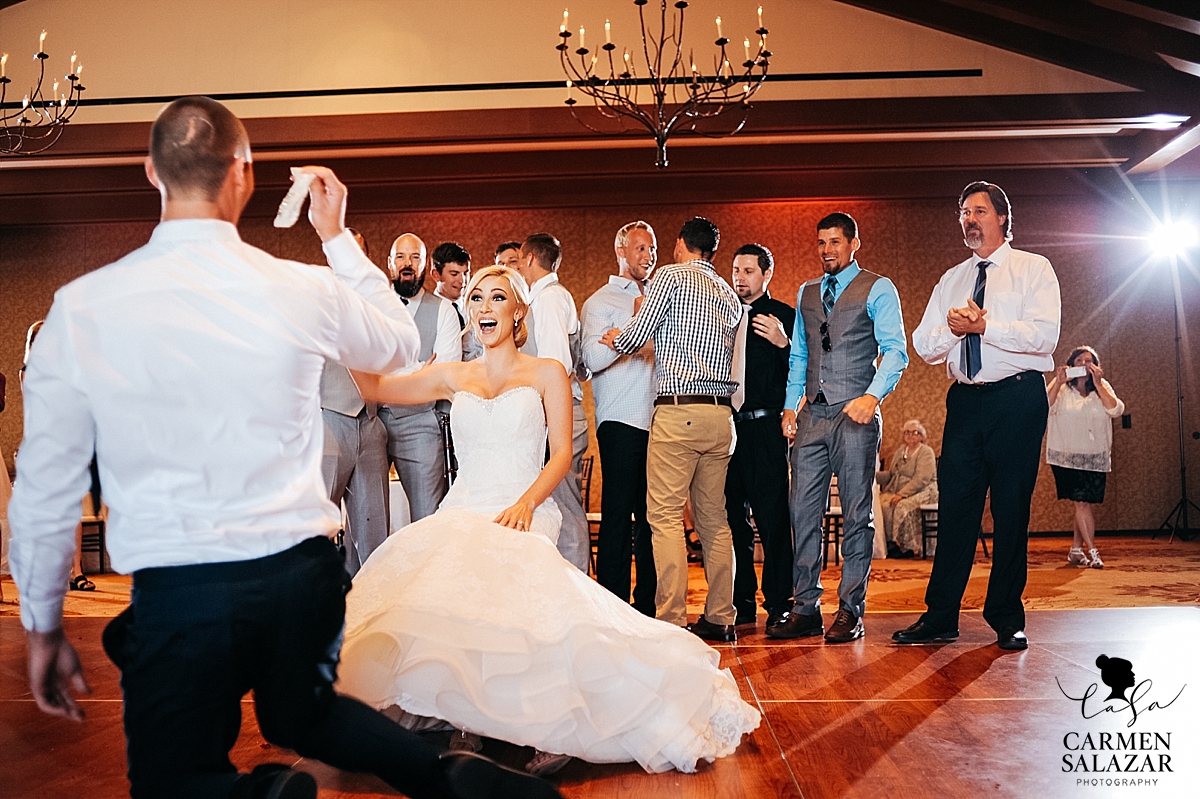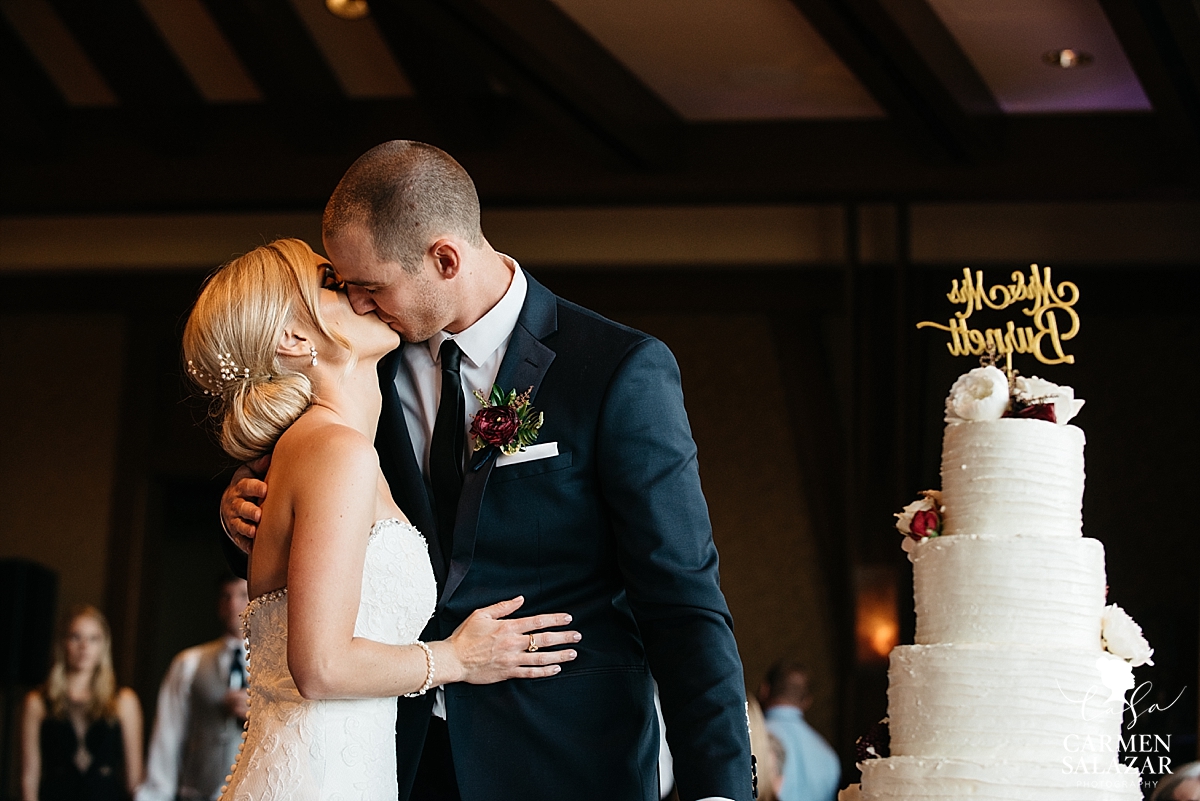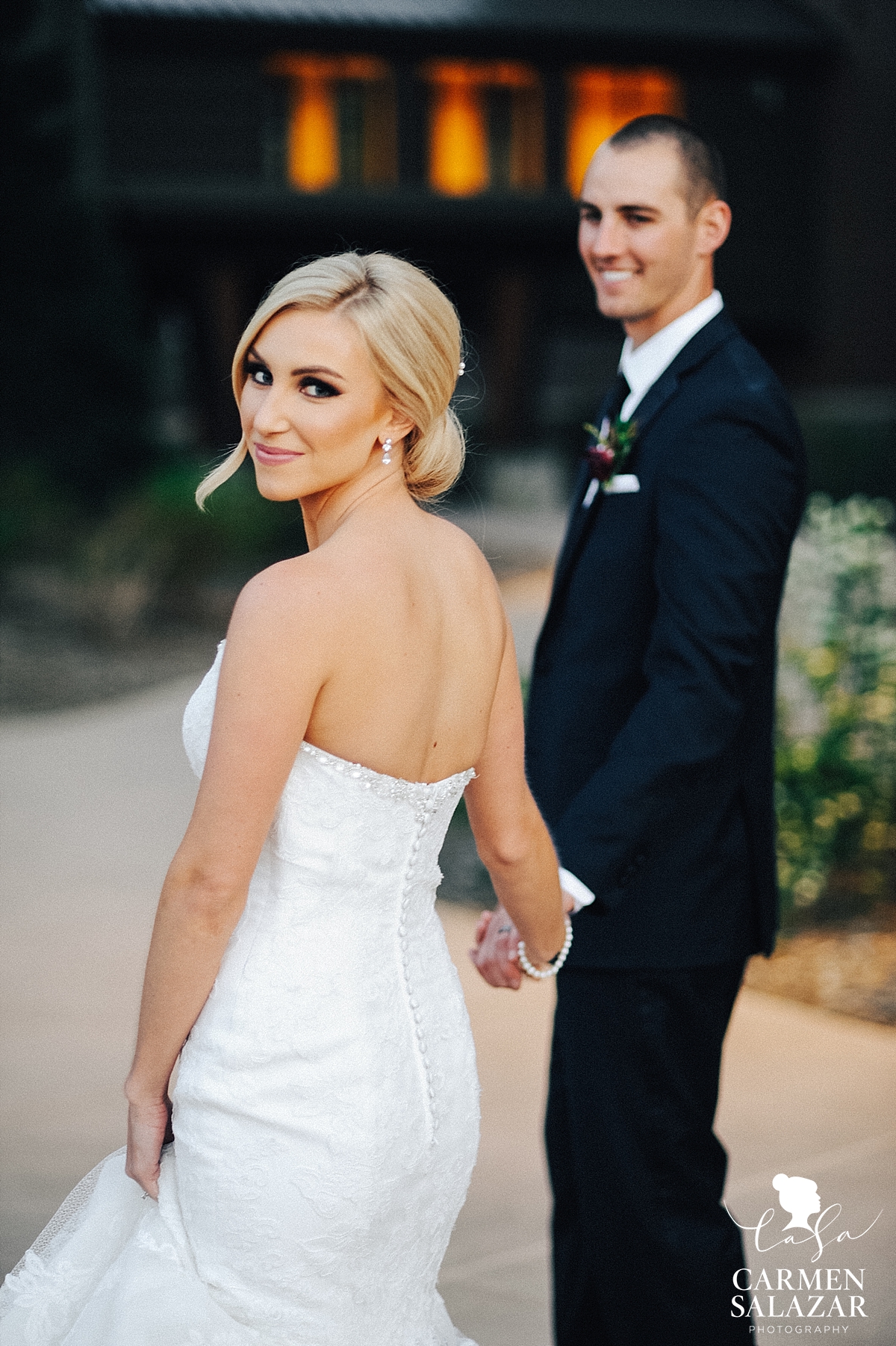 We snuck out for a little sunset deliciousness after the cake cutting to check out more views from the Ritz property!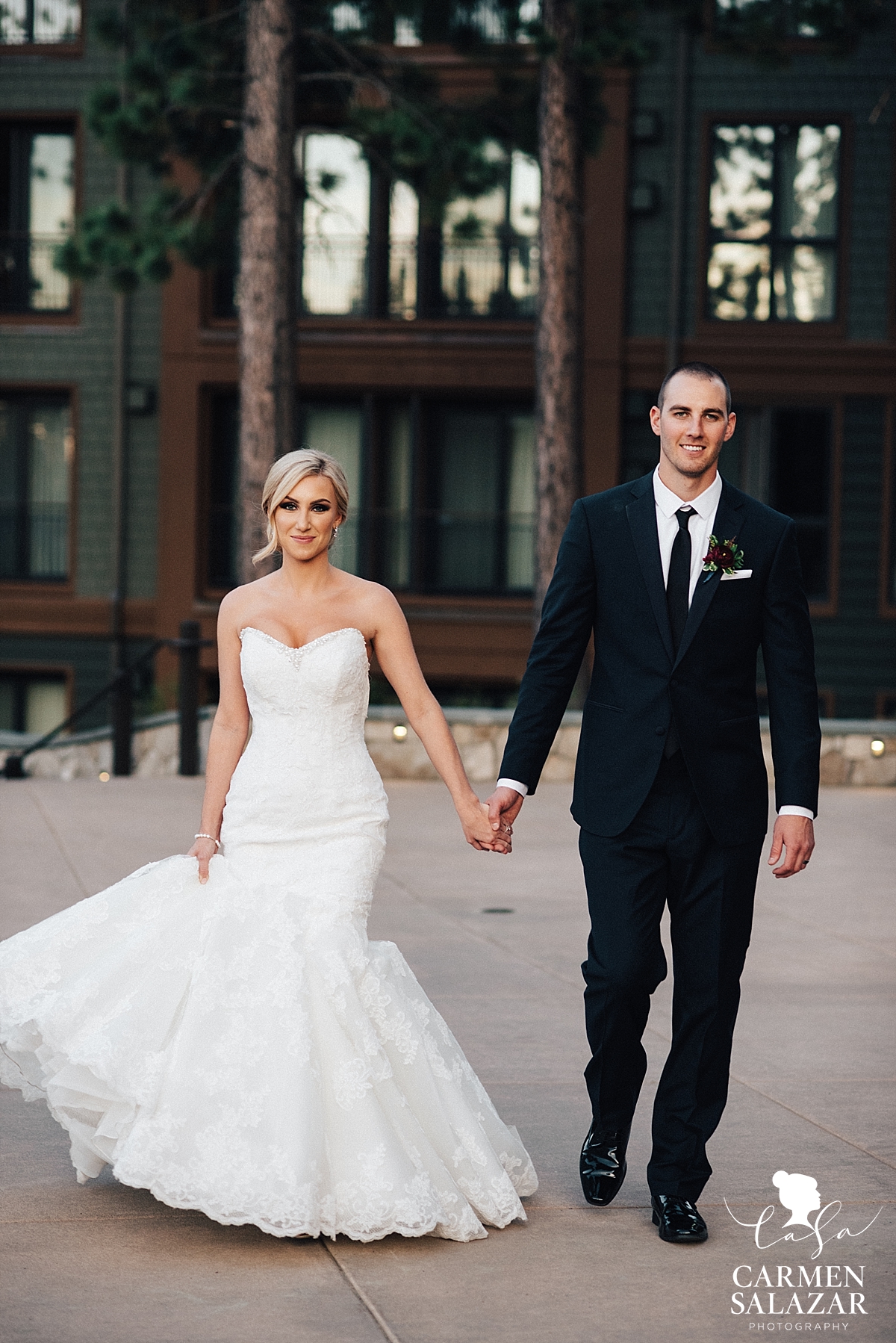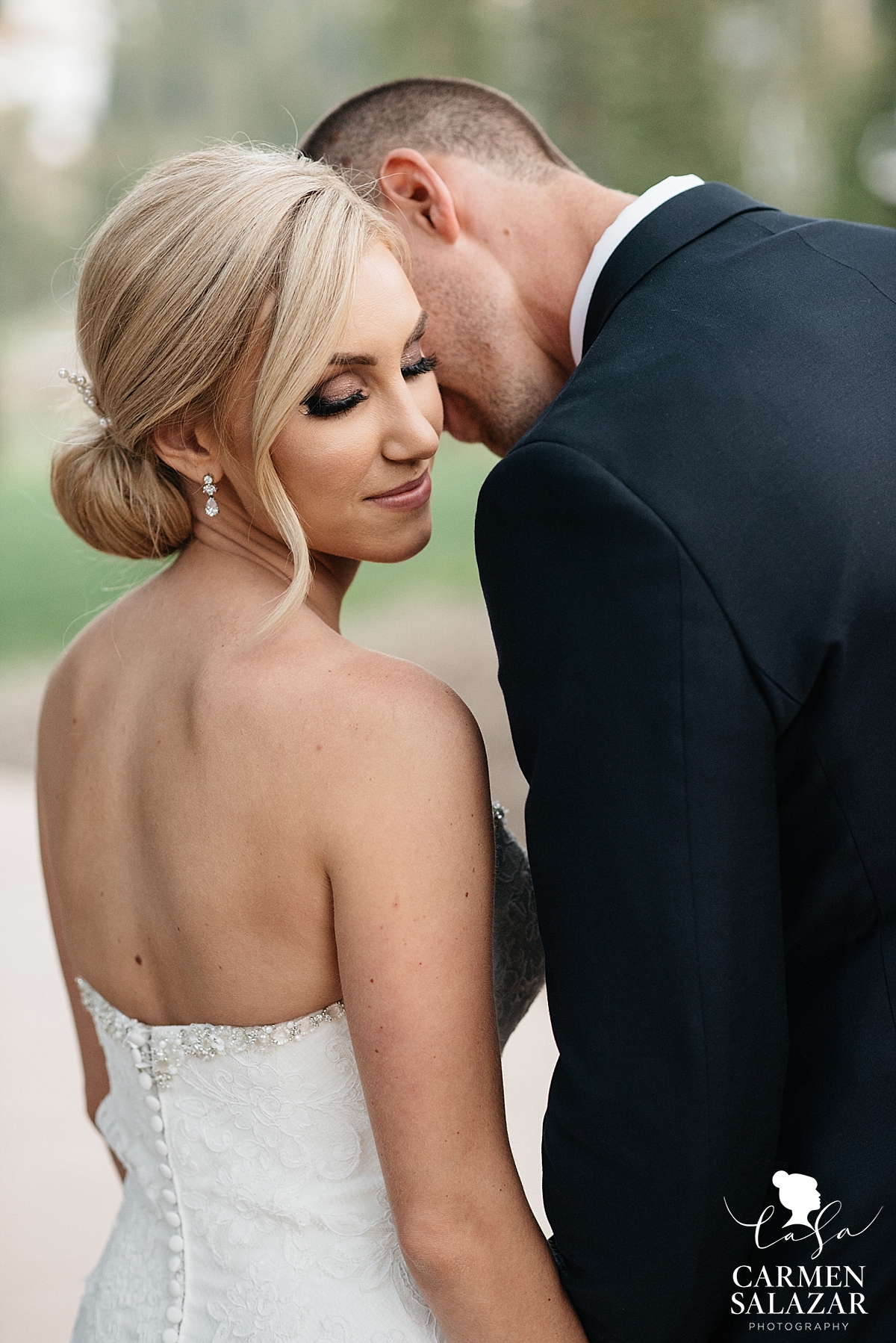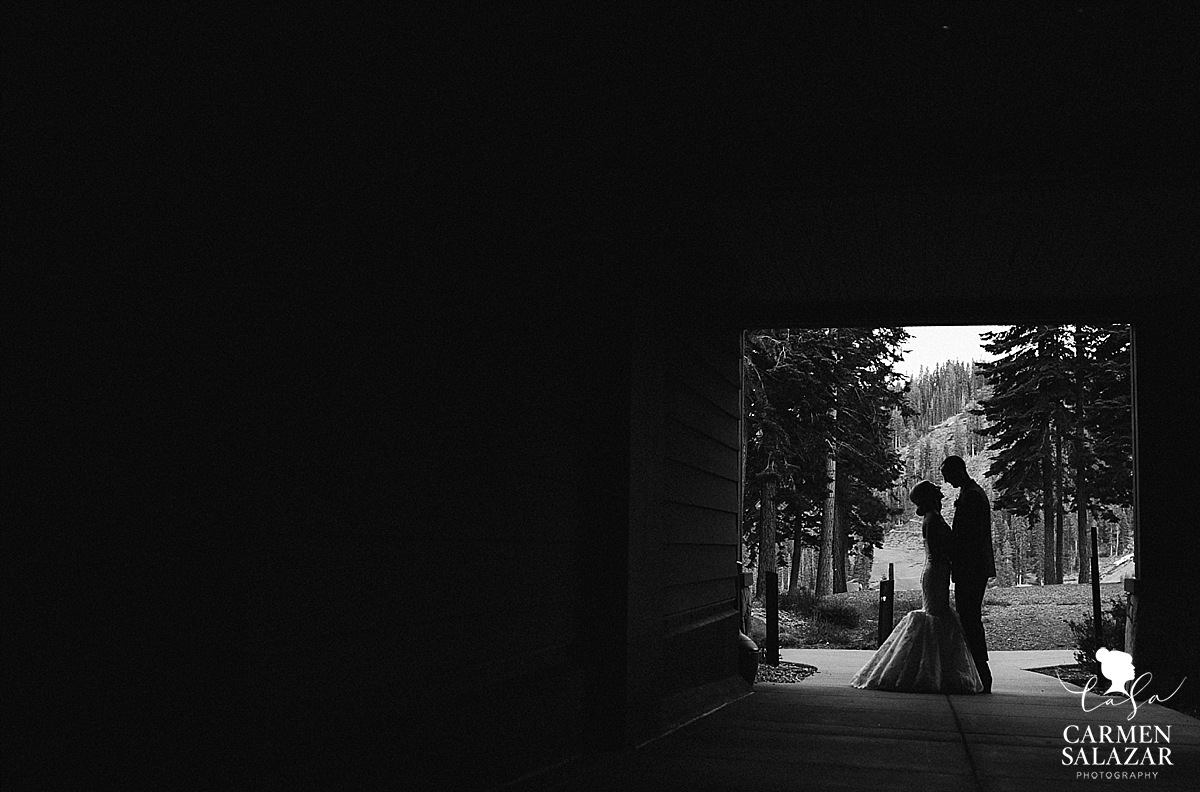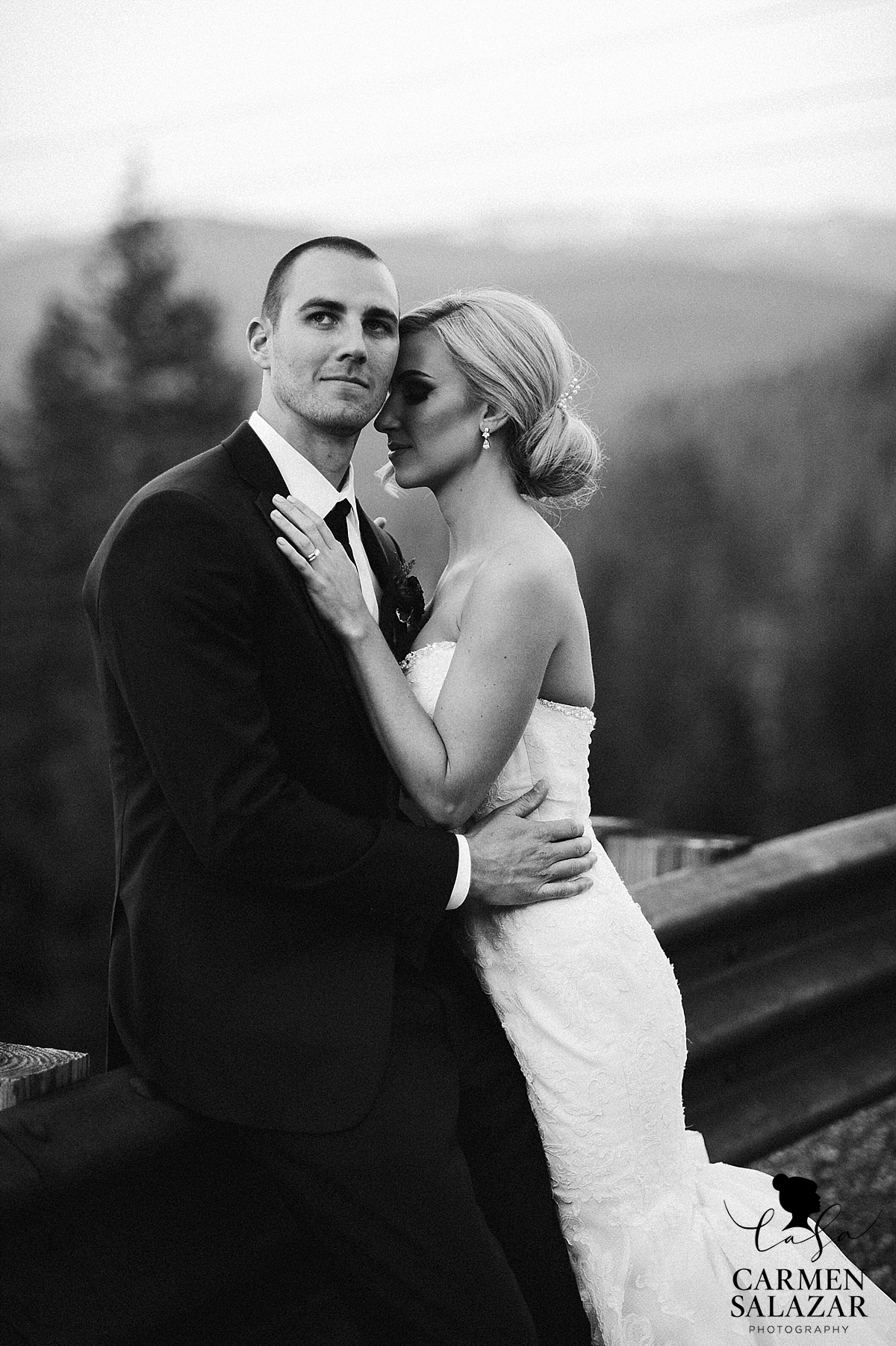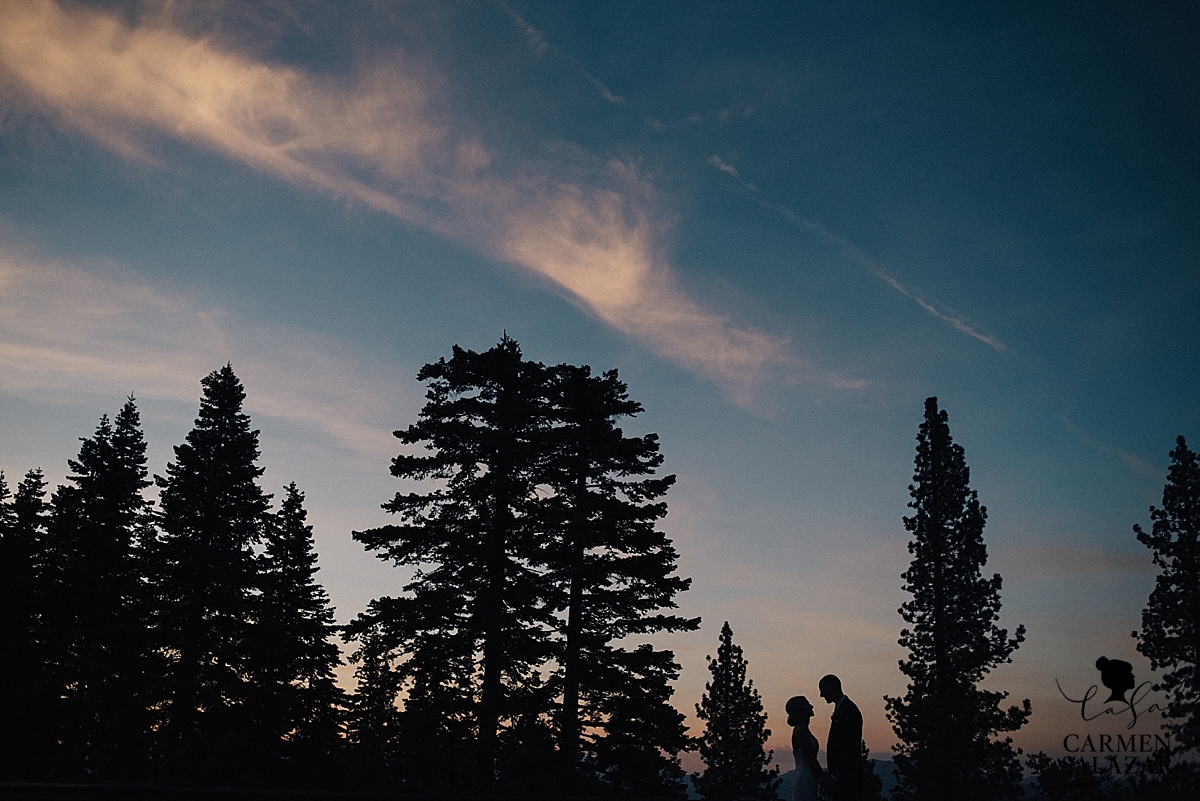 Congratulations Katie and Brandon! Thank you for a magical view and a beautiful love story — I can't wait for another chance to visit Tahoe and the Ritz.
Planner: Alluring Events
Florals: Bloomers Floral Design
DJ: Extreme Production
Linens: La Tavola
Rentals: Celebrations
Makeup: Miss Marissa Artistry