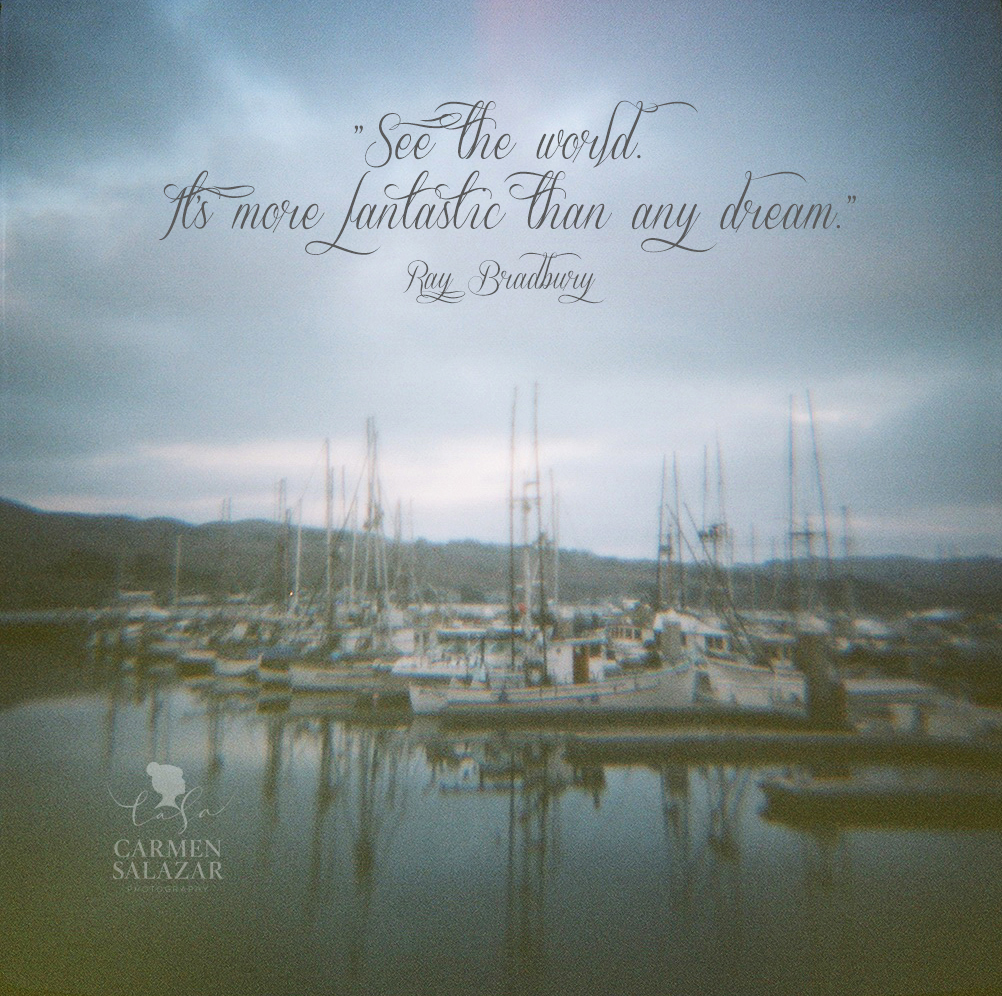 So I had this little pile of film that I had been meaning to get developed for like…ever.  It was just one of those tasks I kept meaning to do but never got around to for almost 2 years. Embarrassing…I know. I always take my little toy camera on just about every trip. It pops out of my bag when I feel inspired and I never know when that is. Sometimes my captures are awesome…and other times they are total flops. But, that's how the creative process works. It's a risky business that sometimes is disappointing. But through that disappointment…you learn and tweak and continue to create. I shoot digital exclusively for work which is why I think I am drawn to the toy camera for my personal work.  There is that element of uncertainty, experimentation and surprise. Waiting for the film to be developed is like being a kid at Christmas again!  Except at Christmas, I used to unwrap and rewrap my presents…the anticipation killed me. Sorry mom :/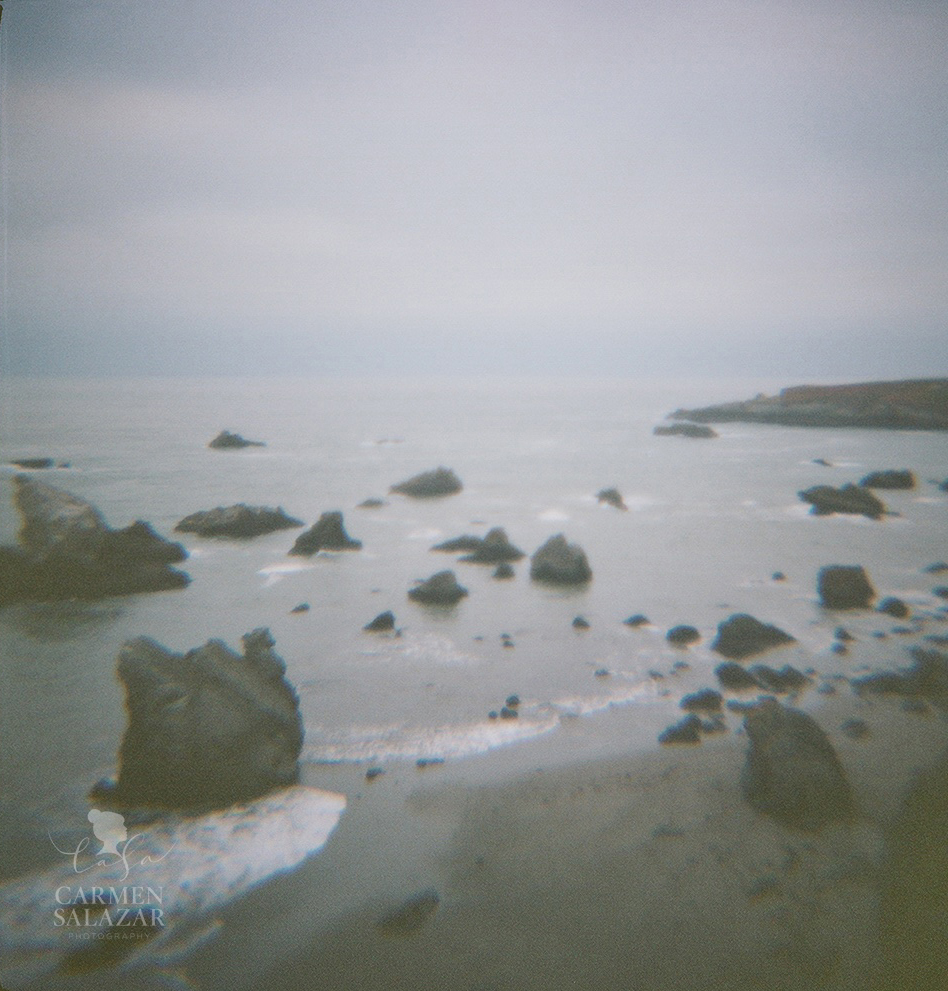 These first few portraits are from our travels to Bodega Bay. We've camped right by the bay before – which I highly recommend. And, Bodega Bay is always a pit stop on our way up to Sea Ranch – my happy place. My favorite clam chowder ever is made in this bay…Spud Point Crab Company. If you are even remotely close to this place definitely change your plans to squeeze in a bowl of this yummy goodness.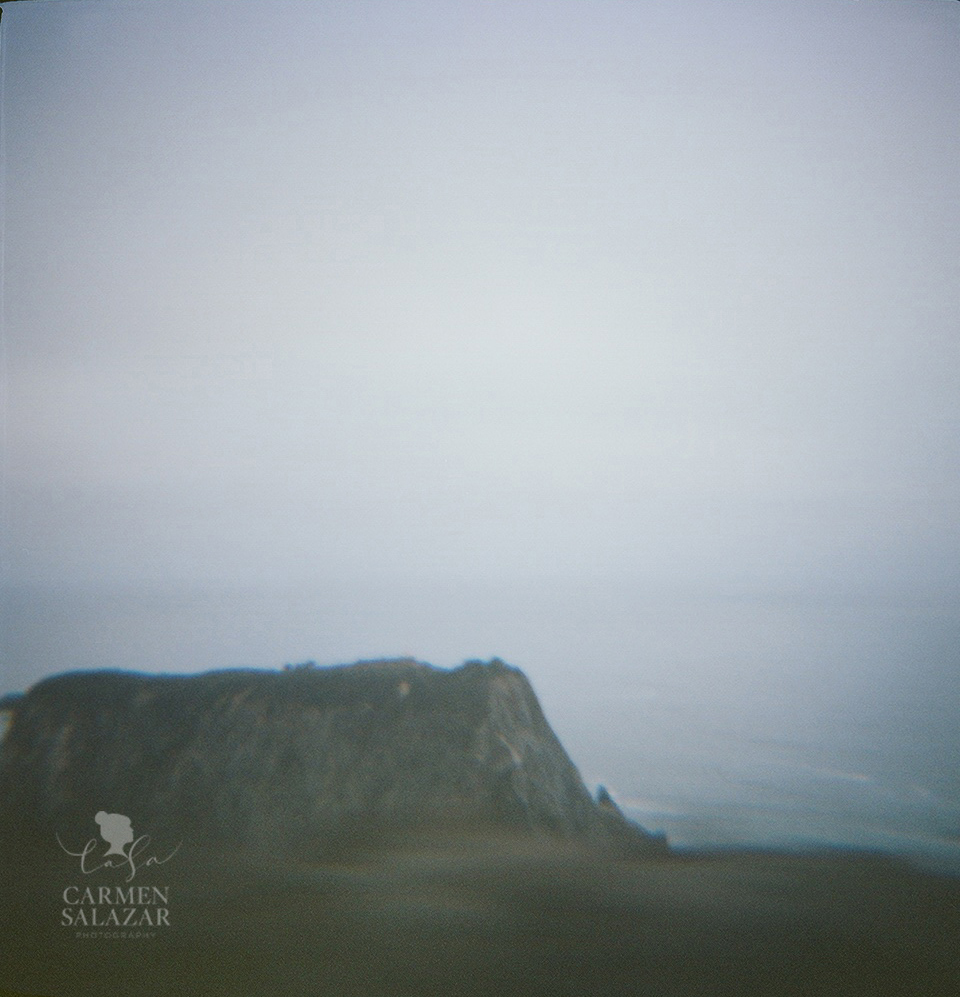 So this roll of film had a few images of Bodega Bay and also our trip to La Porte, California. Never heard of it? Yeah…me neither.  I have a hard time turning off my work brain…especially when the internet and mobile devices are so readily available. So, I hopped on AirBNB and literally picked this place for the fact that it was remote, beautiful and cell phone free.  A weekend of nature and digital detachment was needed  – and this little town was the perfect place to do it.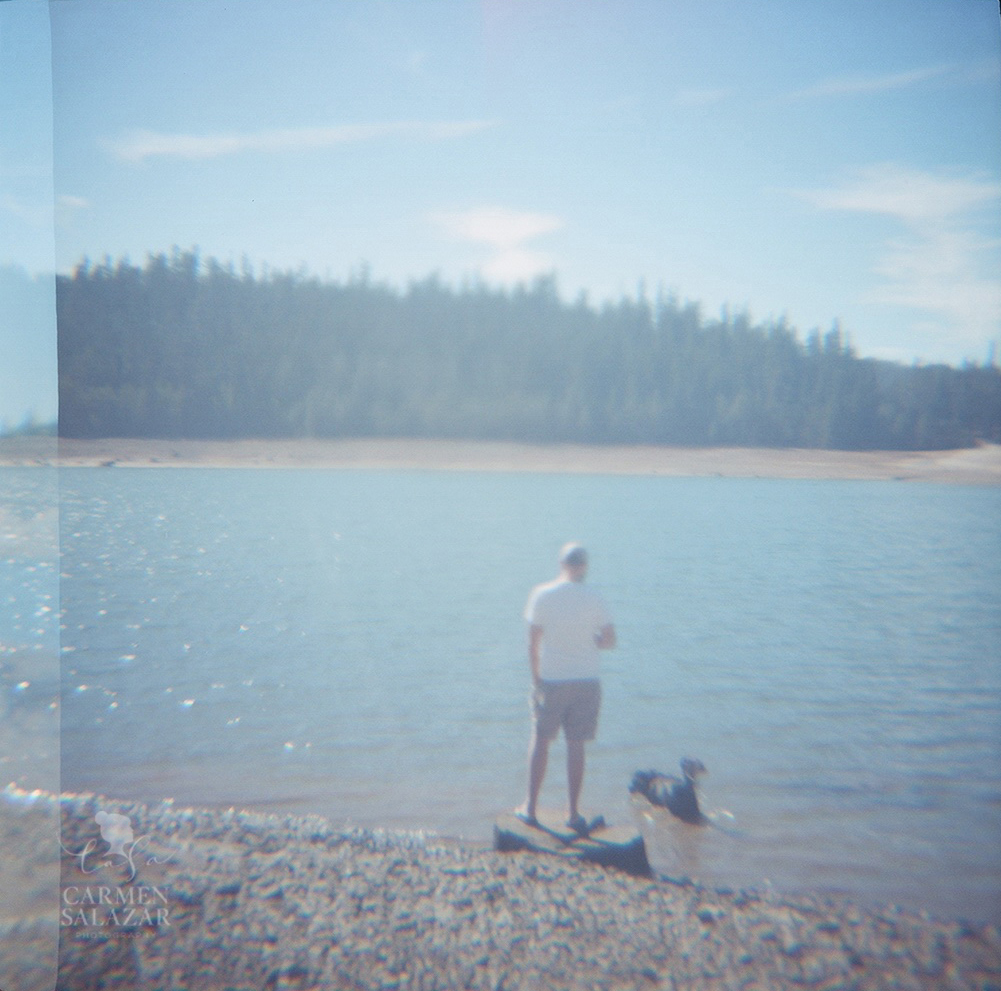 We rented a little cabin in town and explored what the La Porte area had to offer. The town itself is quite small. It has one little deli. I think the Post Office is also the bait/tackle store. And there is one bar…where everyone knows your name…literally. I think the whole town is maybe 2 blocks long.  After chatting up the locals, we discovered that La Porte has a lot of history tied to the Gold Rush days. There is a beautiful old cemetery in town and it was like reading a history book. Each headstone told of the family and each one was older than the last.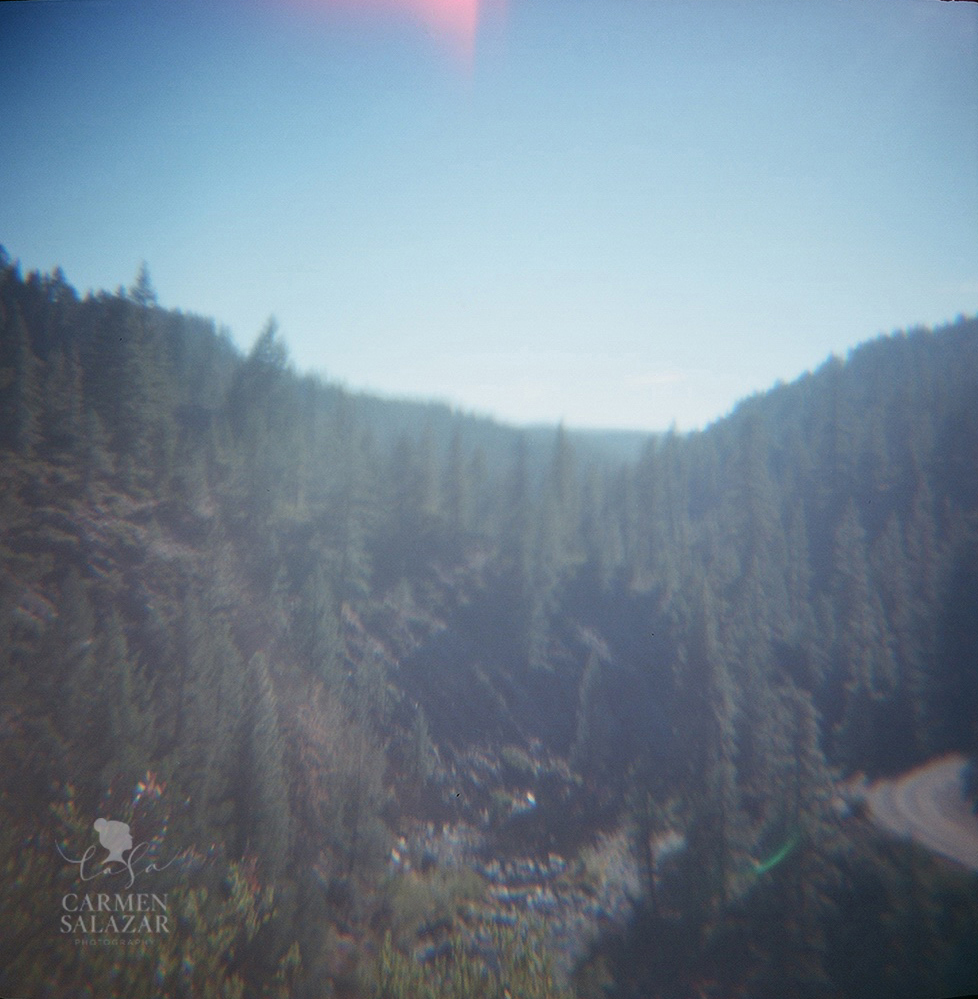 A local mentioned a hiking trail up on top of one of the mountains outside of town that had more cemeteries and a deserted gold rush town. So we took the Subaru up the hill and went in search. We never did find the town but we did come across the old cemetery. We discovered even older tombstones than those in town going back to the late 1800's. We covered every inch of that hill reading through all of them and imaging what life must have been like.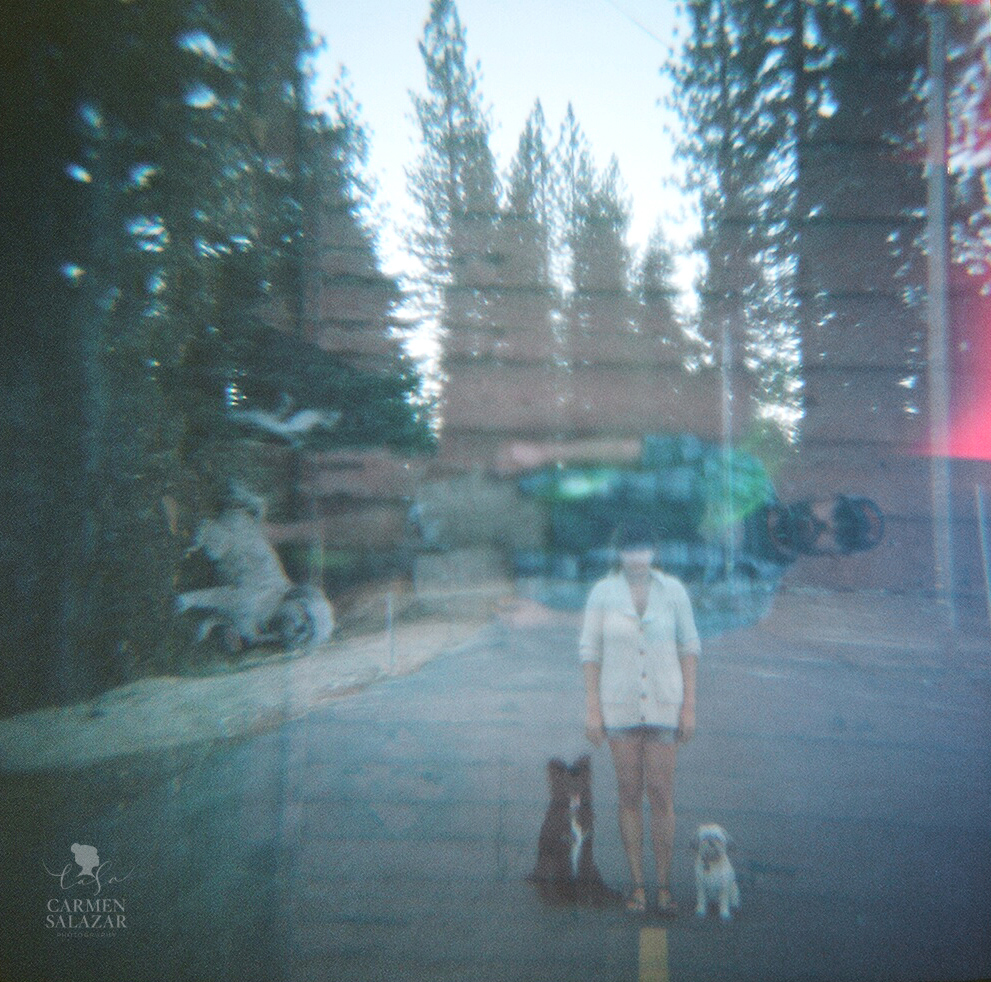 And no trip is complete without me torturing my husband with posing for pictures. This portrait with our dogs is definitely my favorite to this day. An accidental double exposure – made for an imperfectly perfect portrait of our family and our weekend getaway.  He thinks it's a little creepy but I absolutely love it. What do you think?!