I hope you all read about Andrea and Jeff's ceremony, because the portraits that followed after were just as gorgeous. Andrea kept a beautiful bride after-glow all evening – through her private portraits with her hubby to dancing all night at Stockton Country Club for the reception. Jeff snuggled up to his new wife, when he could pry her away from the beautiful bridesmaids (who had a riot being photograph with their best friend, Andrea).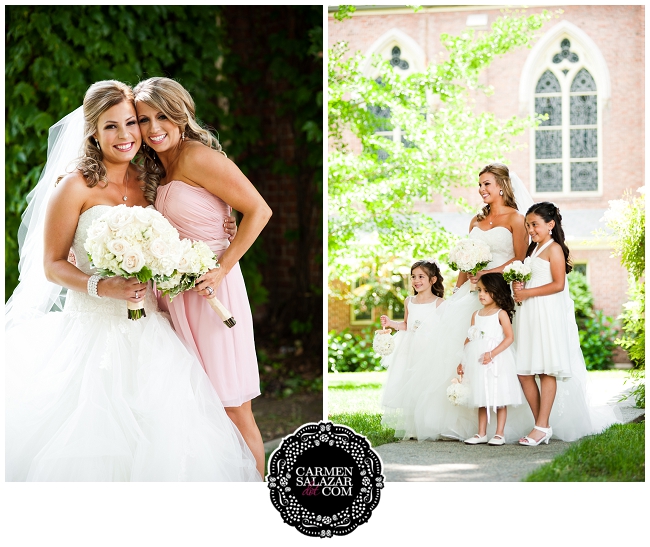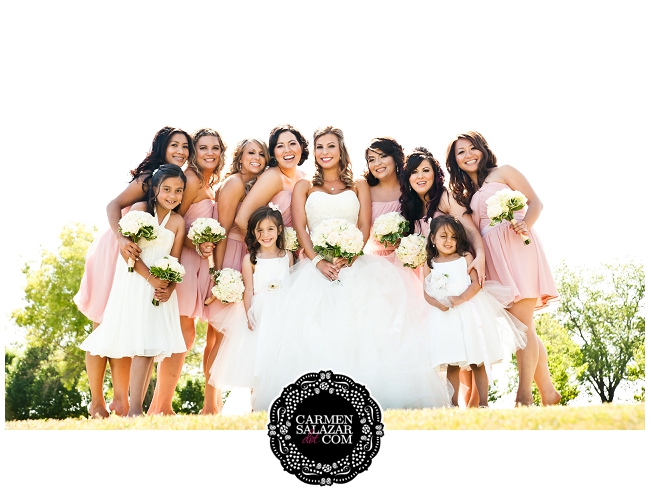 Lovely ladies in pink and white bridesmaid gowns.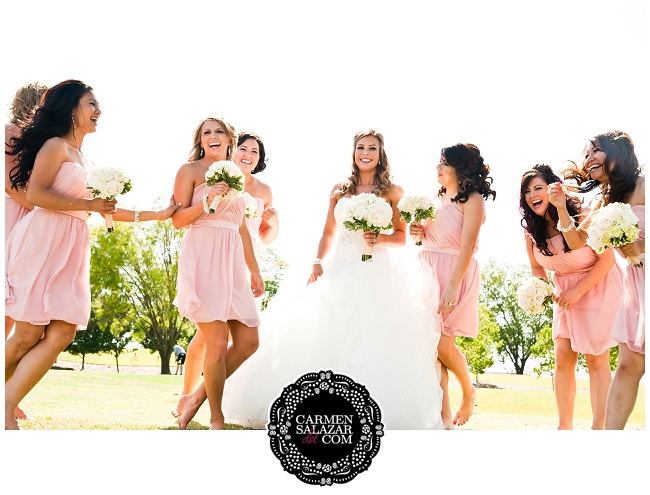 Andre and Jeff definitely have a rowdy crew of friends in their lives! They kept the day fun and unexpected!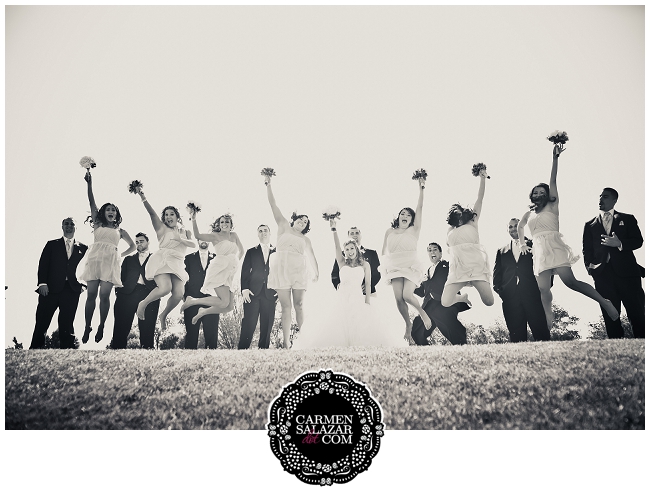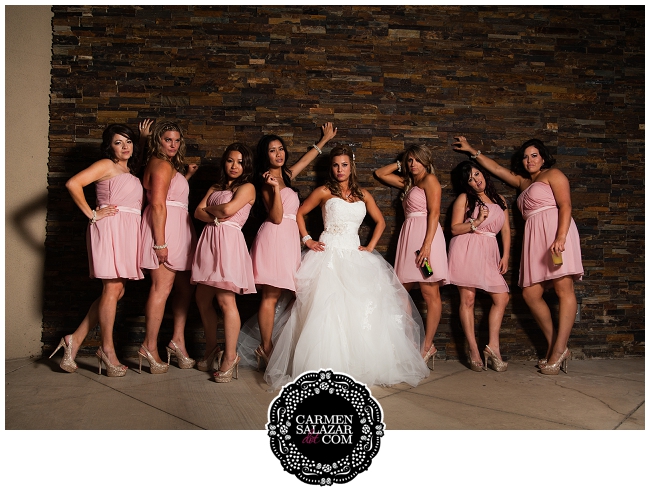 Don't let the pink dresses fool you- these bridesmaids have sass! No faux sass here!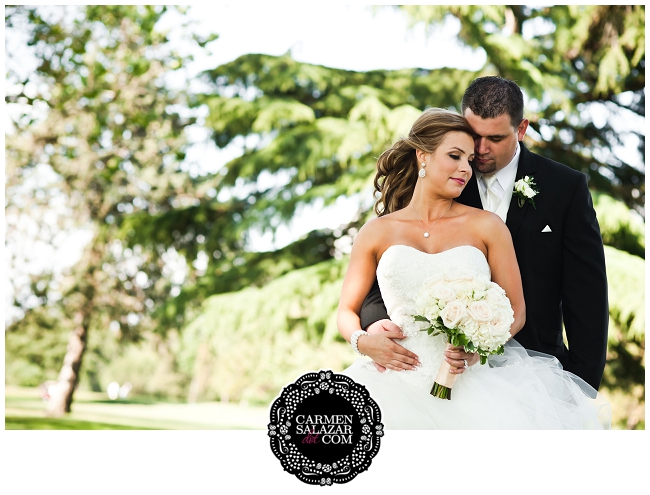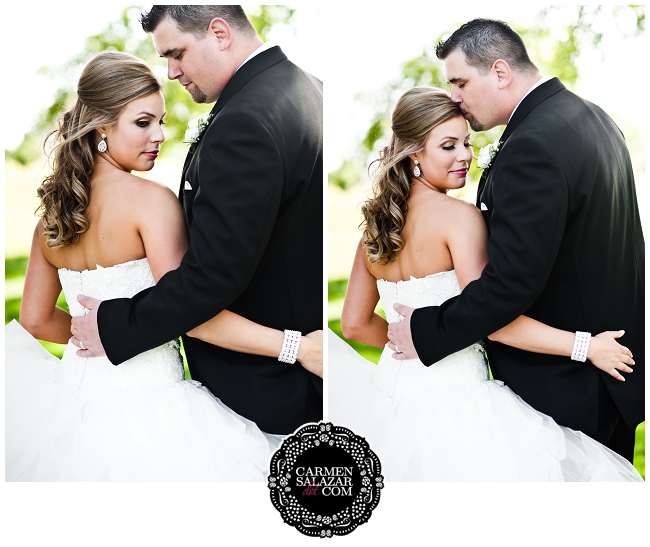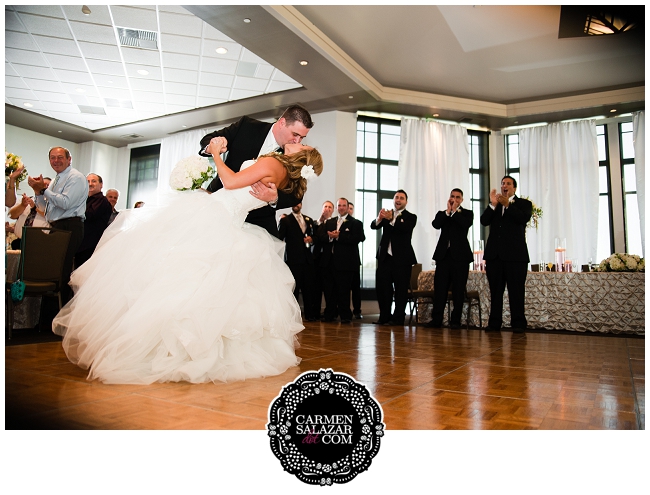 Jeff has all the right moves to winning over Andrea…I must say his dipping skills are quite excellent!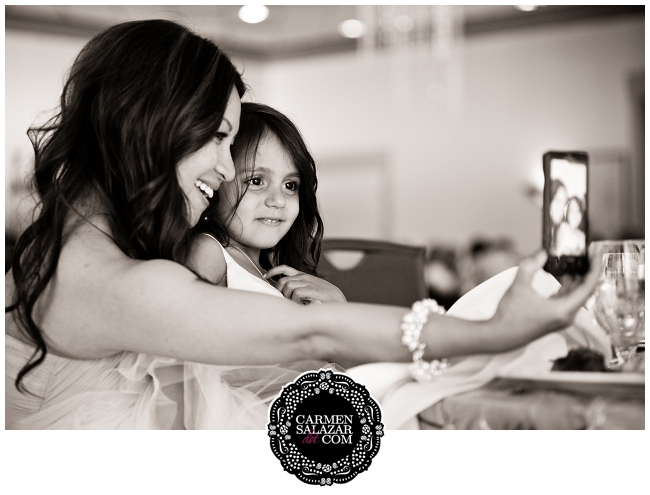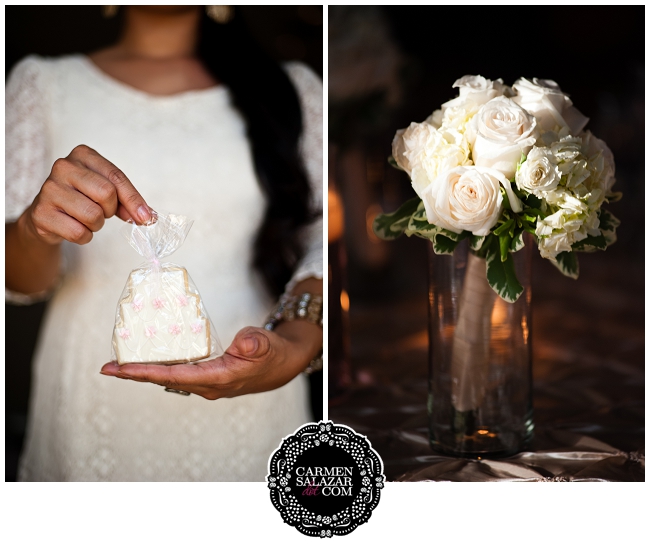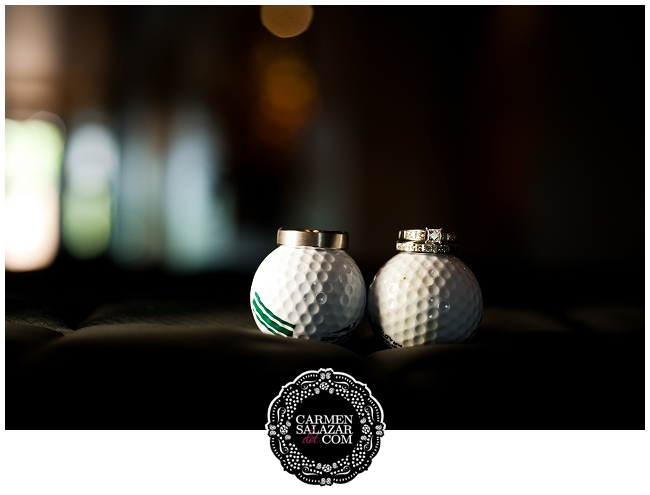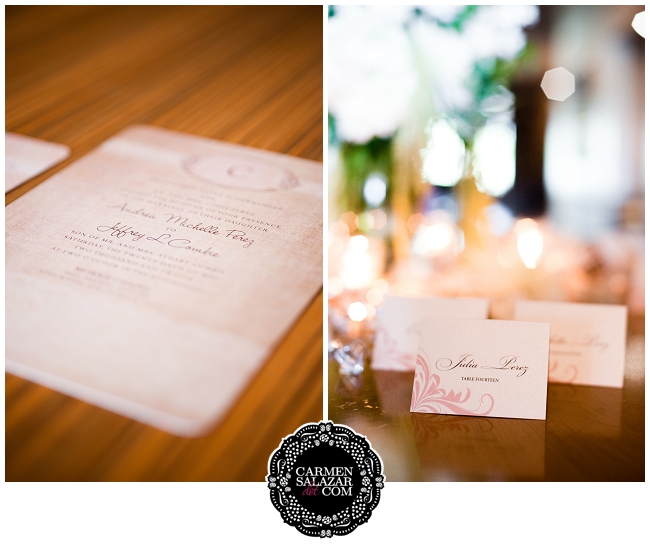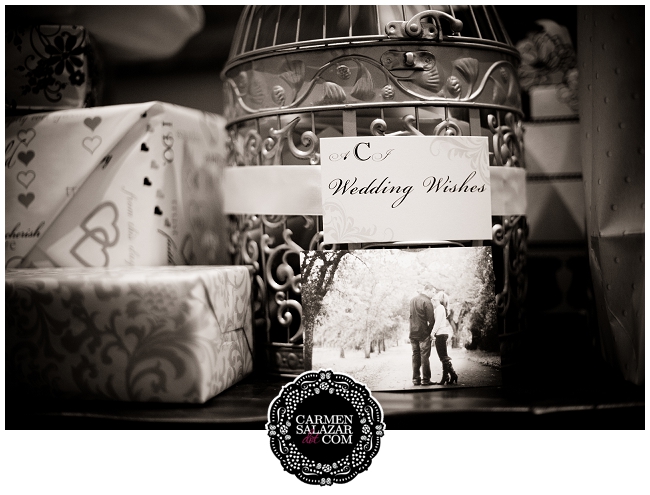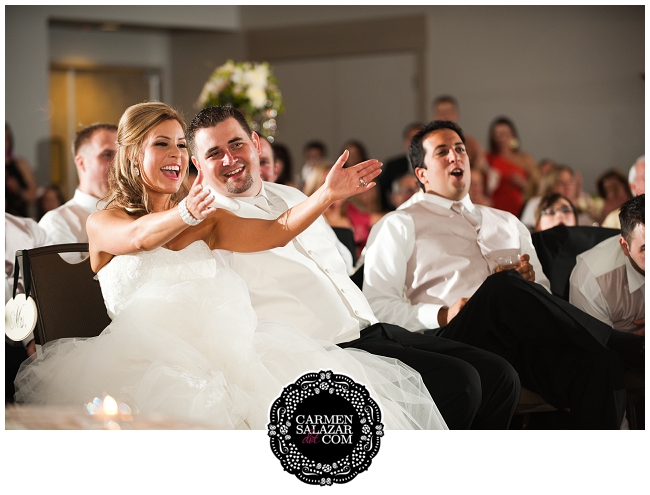 Andrea and Jeff made a little surprise movie for their guests….needless to say…it was a hit!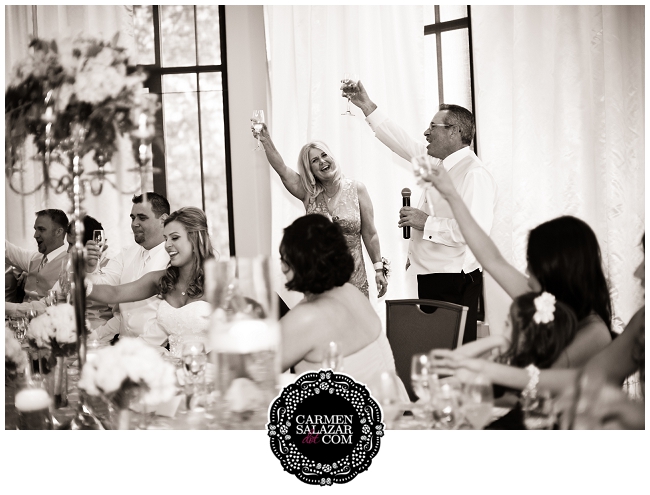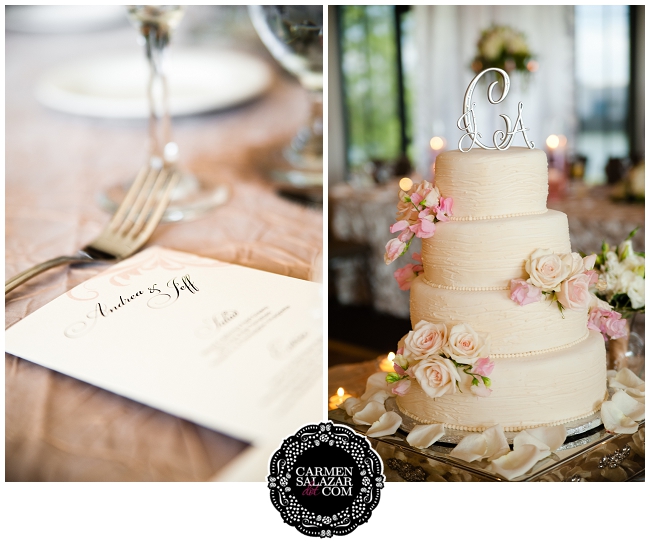 Simply elegant.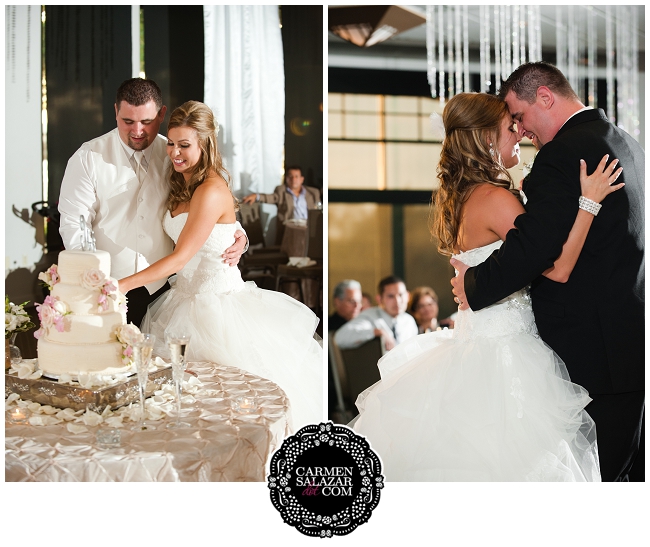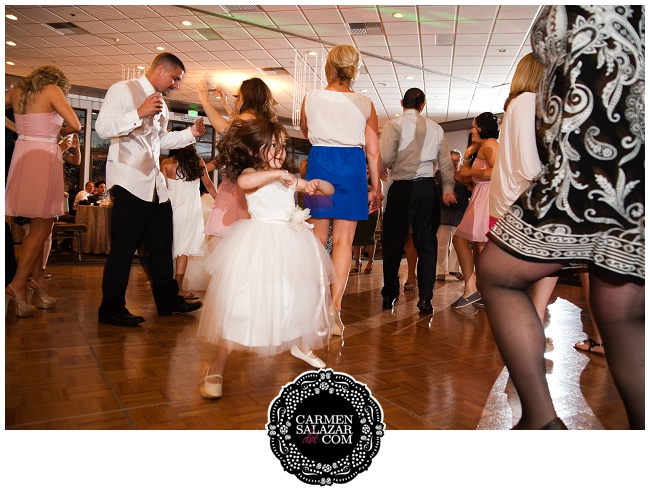 A flower girl not afraid to shake it on the dance floor!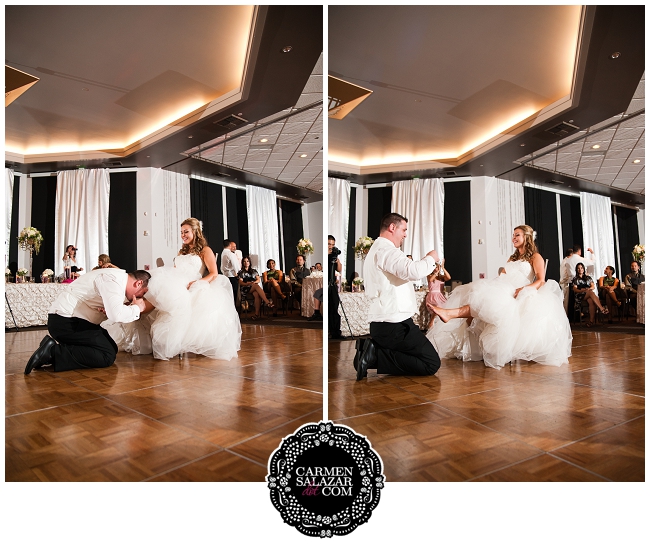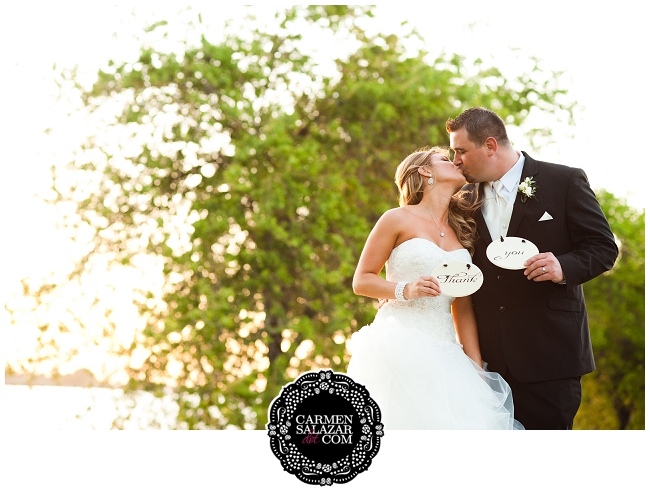 No better way to end a post than sealed with a sweet kiss!