He's just popped the question and you've reveled in the engagement afterglow…but now what?! Wedding planning shouldn't be stressful with the right direction. You should feel like you are on top of a mountain through the whole process. To help you plan the best wedding possible I've asked some of my favorite wedding planners to share their professional advice on how to plan the best wedding.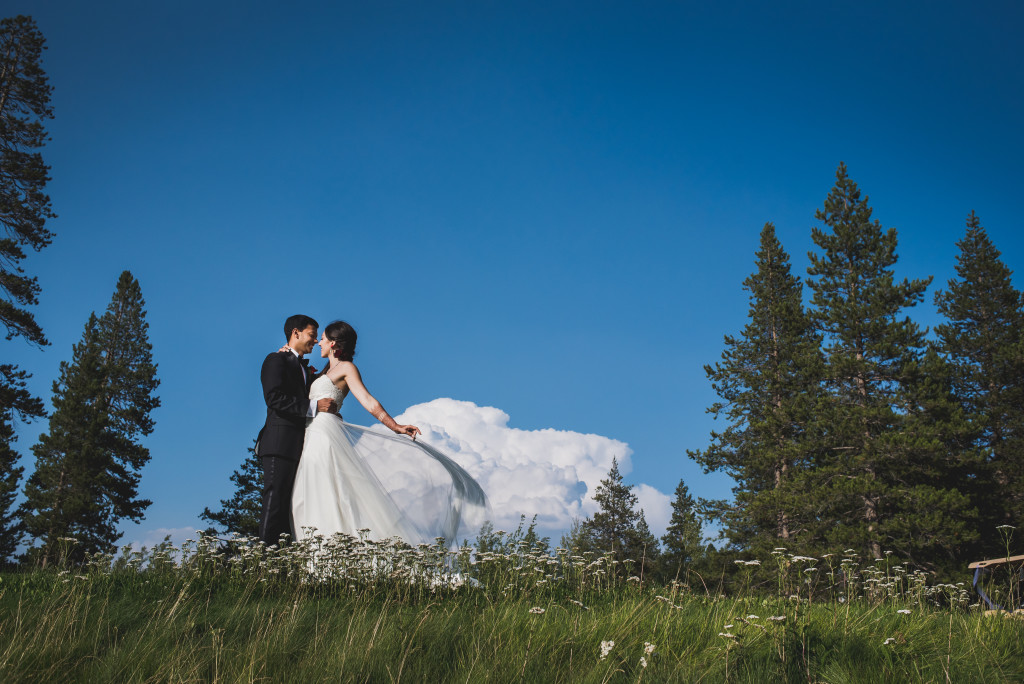 ______________________________
Hailey Silver of Two Roads Event Co.

How do you choose a planner?
Ask friends and family for referrals, check Yelp, and peruse your favorite wedding blog's vendor lists. Once you've created a list of planners you're interested in, take a look at their websites and evaluate whether they feel professional. Read their business philosophies. Do any of them speak to you? Peruse portfolios and decide whether you like the quality of their work. Remove anyone that doesn't make the cut from your list, and schedule a phone or in-person consultation with the ones that do.
During your first consultation, ask yourself: Does this person put me at ease? Do we have chemistry? You'll be spending a lot of time with your planner. If the spark is there, request their standard packages, and give some focused thought to what your needs are. Be realistic here, not idealistic. What kind of assistance would it take to make you enjoy wedding planning? Does a preset package work, or do you need something a little more customized? Is their pricing within your budget, or do you need to remove services to get you to a comfortable price-point?
Lastly, prompt communication matters. A successful planner may not get back to you the same day, but the right fit will get back to you within a week. Don't hire anyone who isn't responsive.

​If my venue provides an onsite coordinator, do I still need a day-of wedding coordinator/ stylist?
The short answer is yes! Venue coordinators are generally responsible for venue-side concerns, not the design of your event, the meticulous creation and execution of your timeline, the sourcing and management of your vendors, or the artful styling of all the thoughtful details that bring your event to life.
Rebecca Ferrick of Events by Rebecca
Remember the WHY. WHY are you getting married? It isn't to hyperventilate over what shade of rose pink the vintage miss matched dishes you picked out are, leave that to your coordinator! It's because you have truly found the one your soul loves. Keep that at the center of all the chaos and you'll love every minute of your engagement.
Have an overbearing and/or overly "helpful" family member you're unsure of how to address without either freaking out on them or insulting their efforts? Come up with 1 or 2 aspects of the wedding you and your fiance don't care TOO much about and ask for their help. Say something to make them feel needed like "I just can't even begin to think about the cake and dessert table. Ugh! Mom will you please take care of this for me?" They now have a project to fulfill their need to be involved without making you want to pull out your hair.
Stephanie Teague of Stephanie Teague Events
Remember that You Can't Please Everyone: Of course you want to keep your guests in mind when making wedding decisions but it's still your wedding. If you love carrot cake but worry others won't, then have carrot cake (but maybe on the smallest tier of your wedding cake). It's impossible to have every single thing perfect for each and every guest. Pick things that you as a couple love and I can guarantee the vast majority of your guests will love it too.
Never Lose Sight of What's Really Important: In the madness of the planning process and especially on your big day, don't forget that your wedding is a celebration of your love. It's probably one of the only times in your life you will have family from both sides and all of your friends all in one room. Every little detail of your wedding is important but nothing is more important than the love you share and having an amazing day shared with the people that love you most.
Kate Whelan of Kate Whelan Events
It's easy to become overwhelmed by wedding talk – in fact, it's a good idea to give yourself a weekly break for wedding planning. I recommend choosing a day of the week that works for you, like "No Wedding Wednesday", so that you and your fiancé can enjoy like outside of the wedding bubble and avoid getting overwhelmed.
If you're interested in hiring a wedding planner, do so at the beginning of your planning process. It gives you the opportunity to take advantage of the planner's awesome connections and years of expertise to set you out on the right foot. At minimum, a Month of Coordinator can be your advocate in executing your wedding plans while allowing you to be present and enjoy your wedding as if you were a guest.
Aubrey White of Alluring Events and Design
Set a budget and stick to it. There are so many expenses that couple don't account for. Postage, marriage license, bridal party favors, and gratuities. These costs all add up. So make sure you do a detailed budget so you know what you will be realistically spending.
Decide on a honeymoon location ASAP. Then set up a rewards credit card that all let you earn points towards your flights. Pay for you wedding using that credit card and hopefully have enough to cover your honeymoon flights.
______________________________
We hope these tips help you plan the wedding of your dreams! If you have more questions be sure to leave a comment below and I'll put together another post!