Andrea and Jeff wed at the University of Pacific's Morris Chapel, a hidden gem of Stockton, California. It was the perfect location for the ideal, classic white wedding. The intricate, colorful stained glass made a beautiful backdrop for Andrea and Jeff to say their "I do's". With cute little flower girls dressed in white, the ceremony was nothing less than lovely!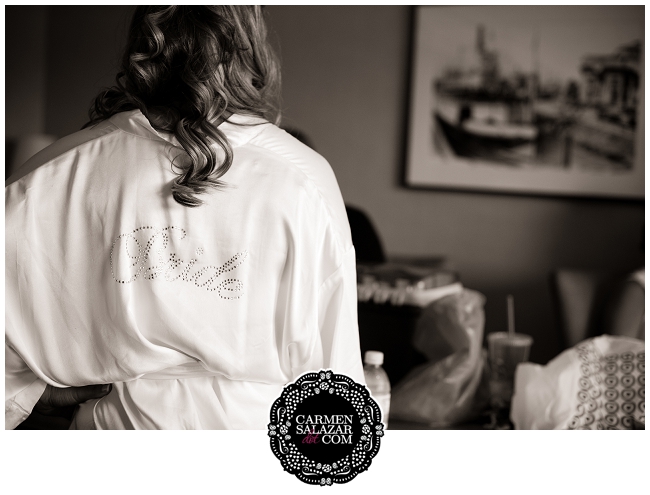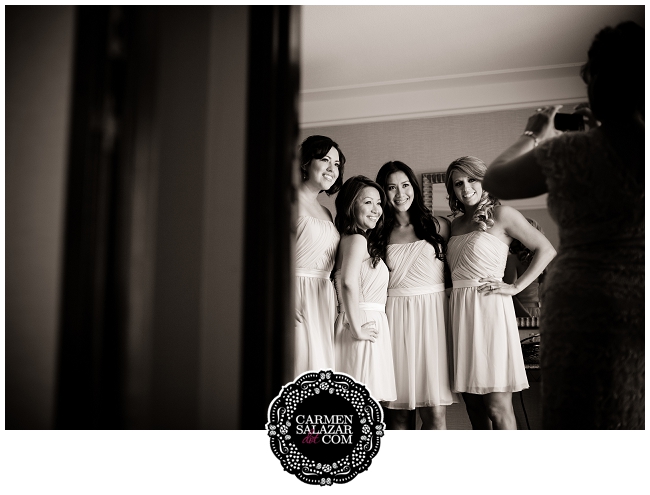 Bridesmaids posing in their chic wrapped dresses.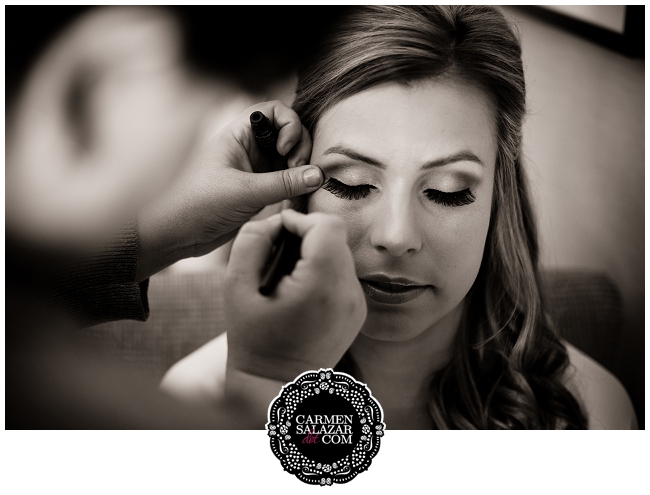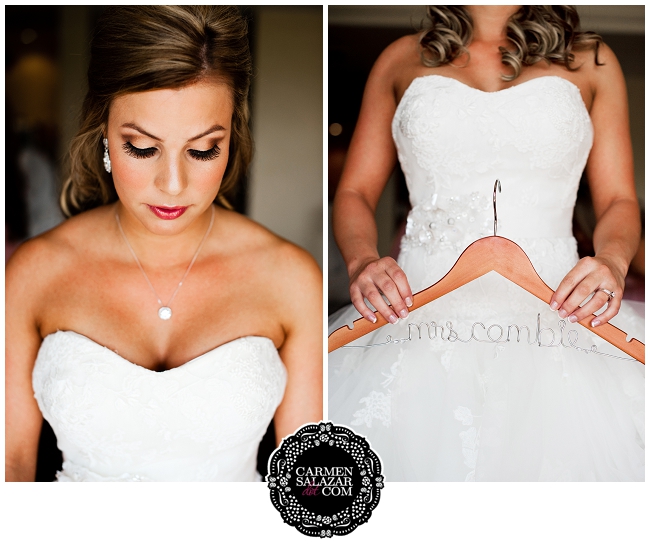 Stunning Andrea, with her crafty custom hanger.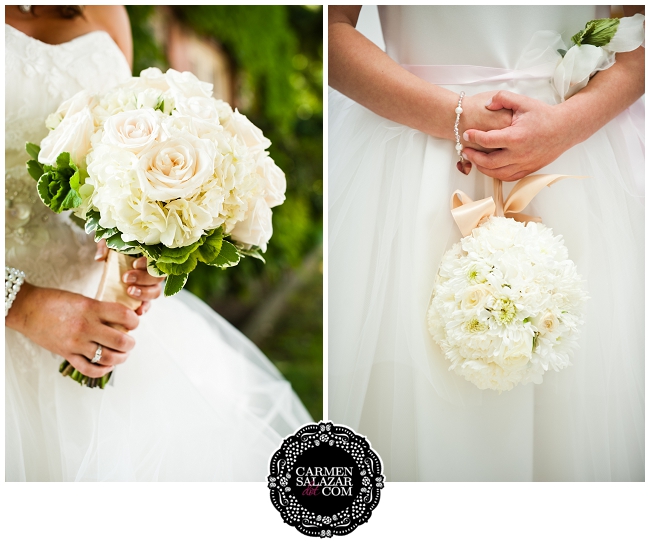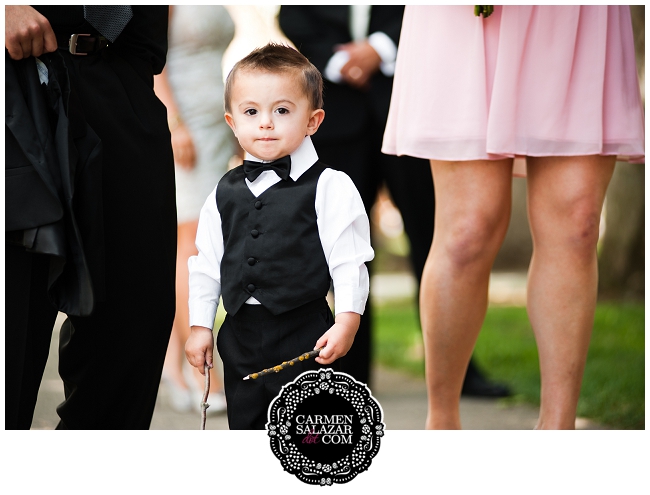 Who can resist an adorable ring bearer, sporting a classic bowtie!  Seriously…resistance is futile!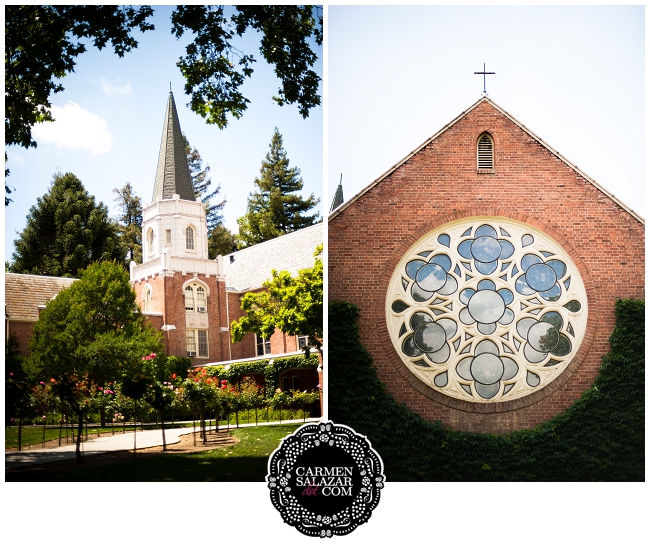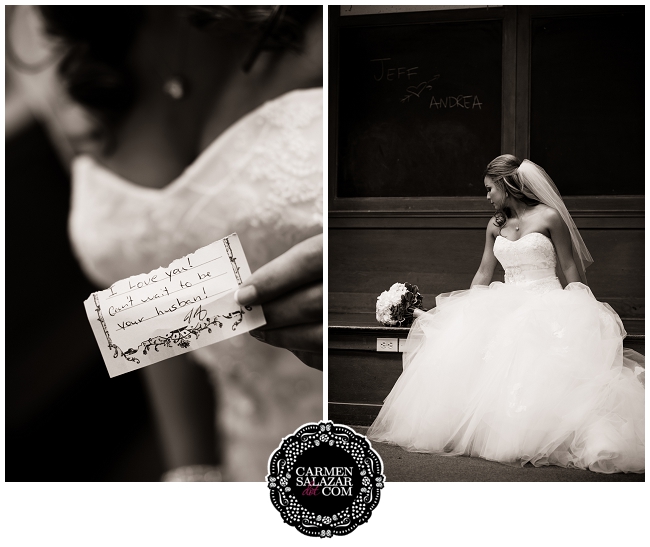 A little love note found by the bride before the ceremony. Take note boys…ladies love little surprises like these! Keep it up Jeff!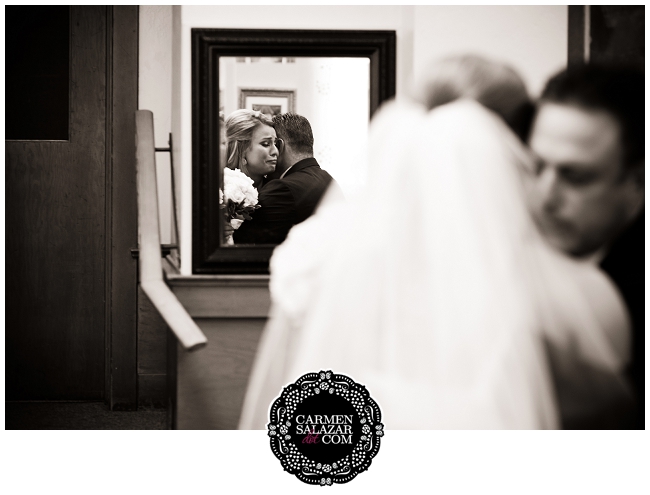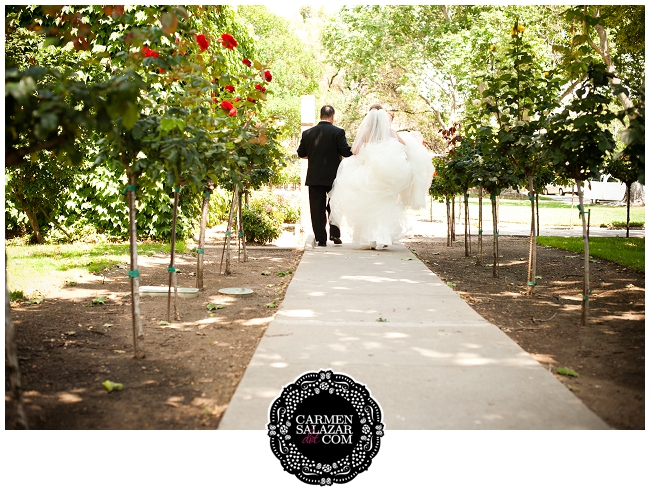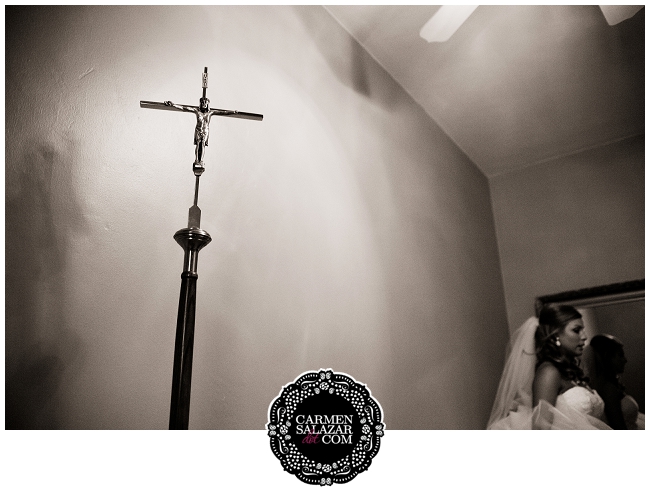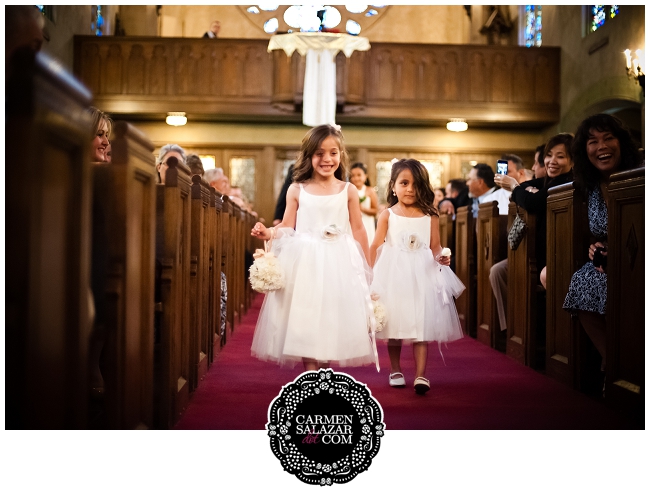 Cuties bearing flower petals!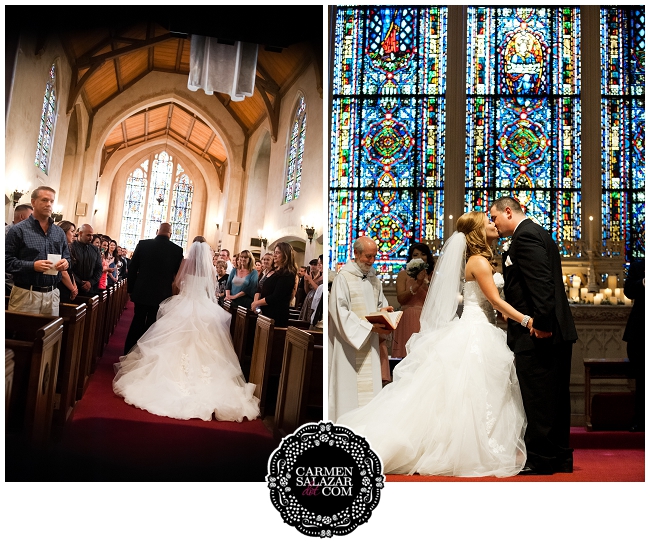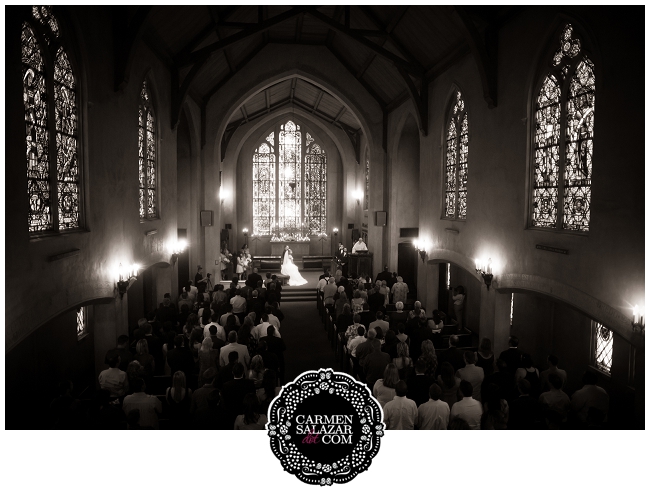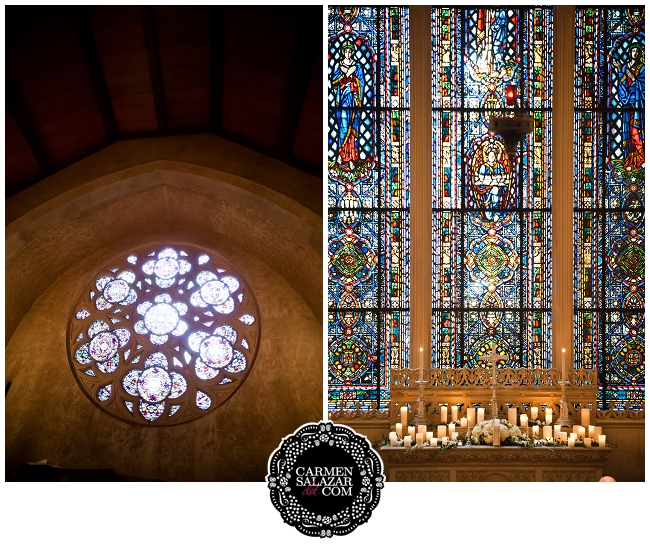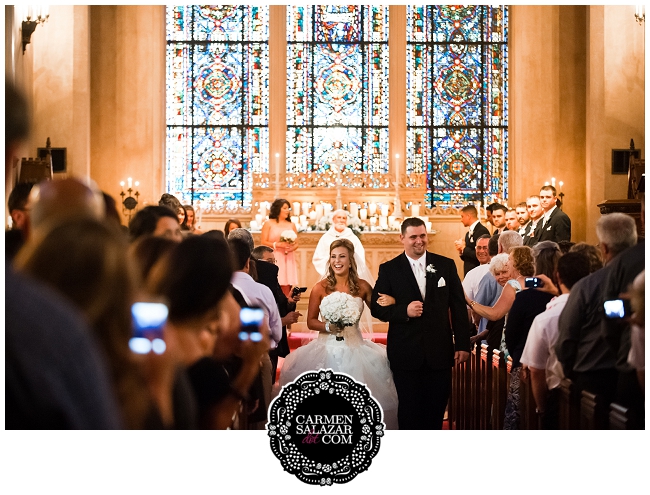 YAY!!! We're married!!!  Love all the iPhones in the shot!
Look out for a follow up post for Jeff and Andrea's reception at Stockton Country Club.