A secret office love affair was the start of Dan and Ella's life together.  Exchanging quick glances in the office and friendly lunches – it wasn't long before everyone knew that these two were in love and destined for a life together.  The funny thing is…I actually ran into Ella and Dan on their first date a couple years ago.  I met Ella through a mutual friend many years ago but our paths never crossed again until the checkout lane of Ikea on their first date.  Who knew I'd be shooting their wedding shortly later!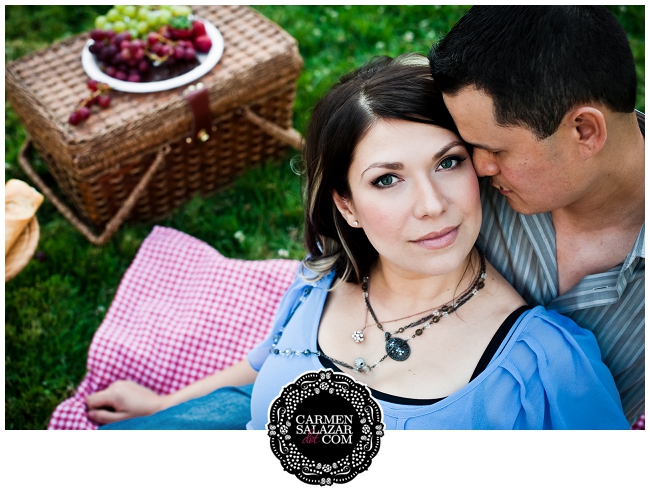 Ella and Dan love spending time downtown so we decided to make a day of it for their engagement session.
Many thanks to Christi Reynolds for the fab hair and makeup too!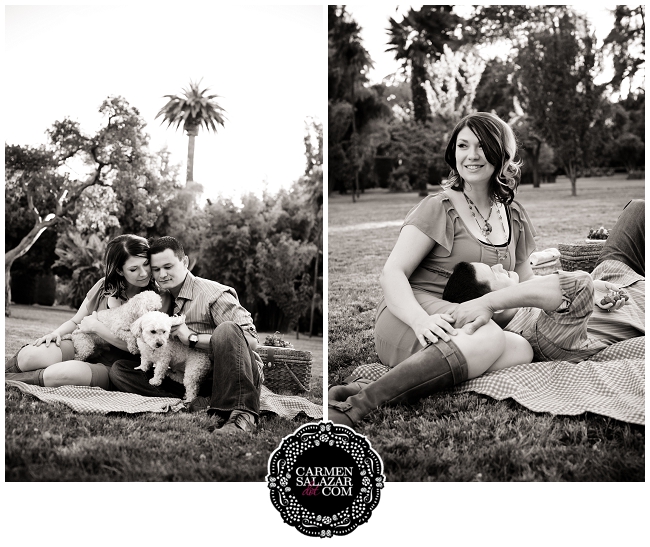 I love fur babies (aka..puppy dogs)!  Any chance I can get couples to bring their pooches I'll jump on it!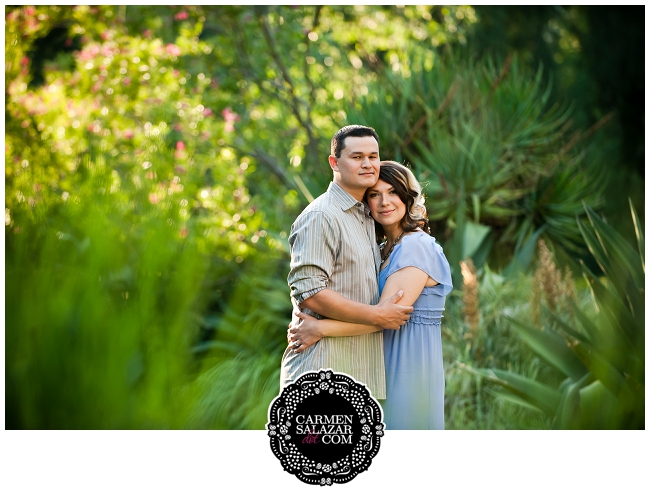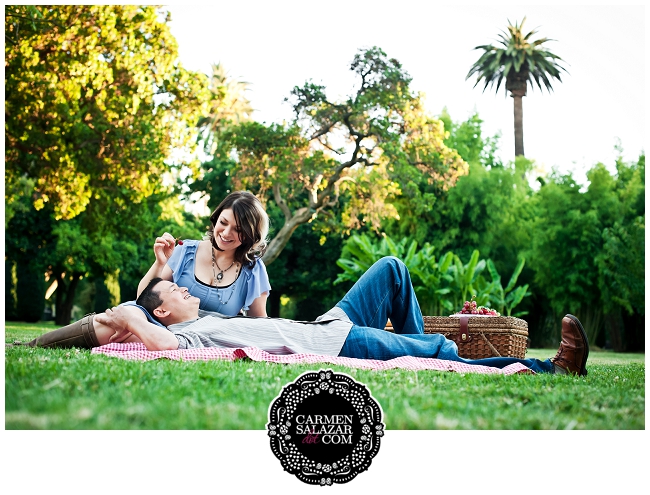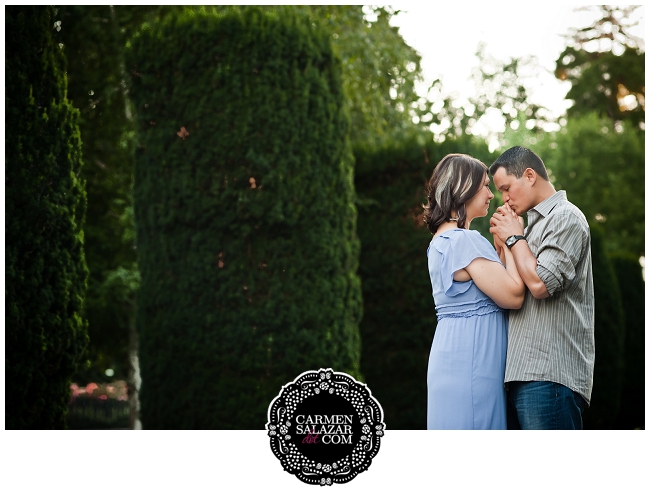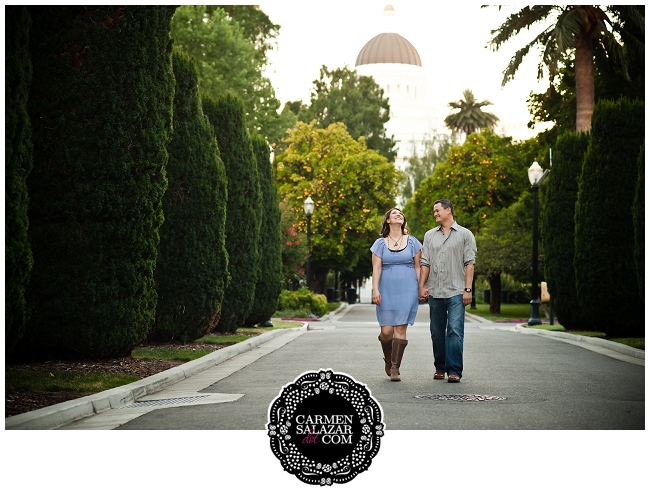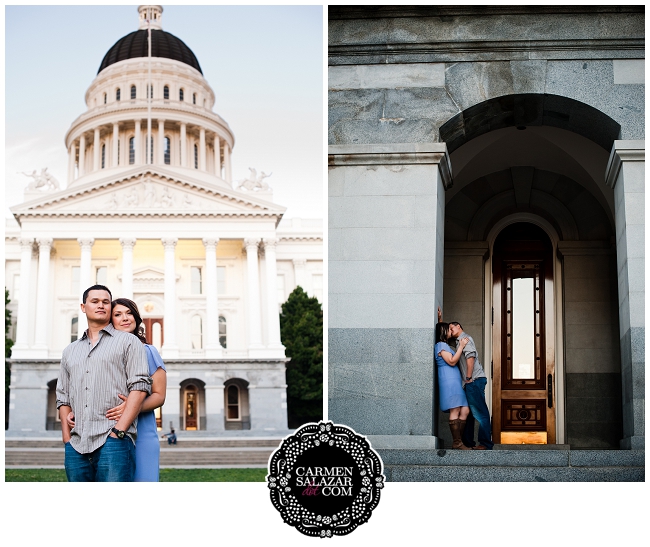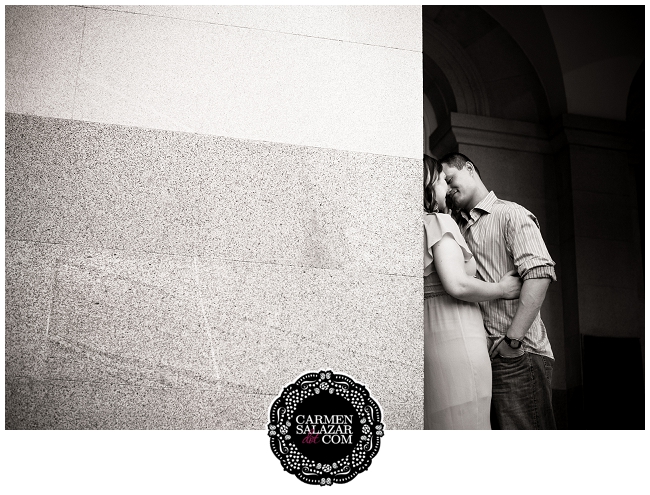 Intimate, wall-side lovin'!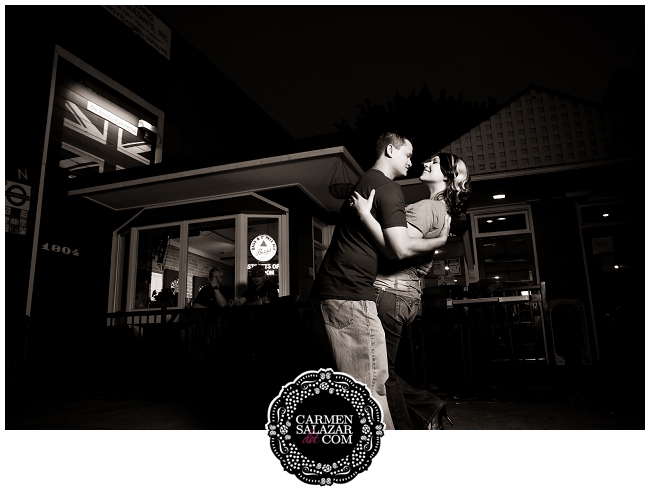 We ended the night at Dan and Ella's favorite midtown bar, the Streets of London!