Why Intimate Weddings are Just as Beautiful as Venue Weddings
When you think of your wedding day, what comes to mind? Some people imagine a large wedding surrounded by family and friends at a beautiful venue. Others imagine a quiet, more intimate wedding of only a few people. BUT what style of wedding is the best? Big weddings or intimate weddings, there's no one way to celebrate your special day!
I have photographed thousands of weddings, and I can confidently say that every wedding is beautiful and unique in their own way. Every dress, cake, flower, dance, and "I do" tells a unique story, which is why I love capturing these special moments.
So will your wedding location tell your story? That's completely up to you! If you are trying to plan your wedding and having difficulty deciding between a venue wedding e or an intimate wedding, here are some things to consider: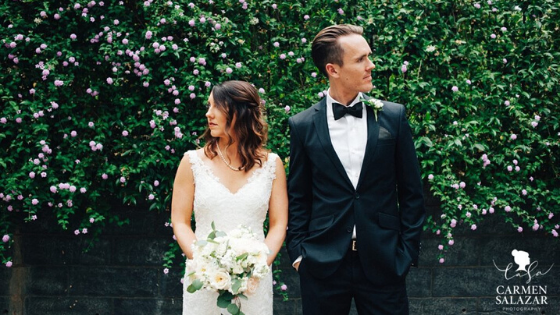 You Get to Spend More Time With Your Spouse.
When you have a large wedding, one of the big drawbacks is feeling like you need to visit with every guest at the wedding. This takes away the time you spend with your spouse! With intimate weddings, you get to focus on yourself and your spouse without feeling bad about not spending enough time with every person at your wedding. 
You Can Have a More Creative Venue & Vendor.
Make your wedding unique and specific to what you want! With smaller weddings, the possibilities of where you want to wed are endless. A smaller wedding means not needing to accommodate hundreds of people's seating. Whether it's in your backyard, at a nearby beach, or overlooking the city you live in, you can customize a location to somewhere special and meaningful for you and your spouse! 

Wedding Cost
This isn't the most glamorous reason, but it's a BIG one! Wedding venues can be very costly. If you decide to nix the expense of a big venue, you can spend your money elsewhere. You could hire the best wedding photographer, book a beautiful honeymoon or vacation, a down payment on a new home… whatever your heart desires! 
You Get to Celebrate With People You Love Most
With a smaller, more intimate wedding, you have no obligation to invite tons and tons of people. Instead, you can pick the closest family and friends that make your day even more special! Having a fewer number of guests also means that you will be able to spend more time celebrating your love with your friends and family. 
Regardless of how you choose to celebrate your love, remember that it's YOUR special day. The only way to celebrate it is in a way that makes you and your spouse feel special. Think about what you want to remember about that day, and you'll make the right choice. Don't forget to hire a wedding photographer to capture your special day! If you're interested in my wedding photography, contact Carmen Salazar Photography! I'm happy to answer any questions or concerns you may have.