Fall colors in Sacramento are off.the.charts gorgeous to photograph! Pair that with an adorably cute couple and you just can't go wrong. Photographing along the American River trail is one of my favorite fall engagement photo locations. The colors, the diffused light, the weathered road…all of it blends beautifully for a natural, soft and romantic Sacramento engagement session.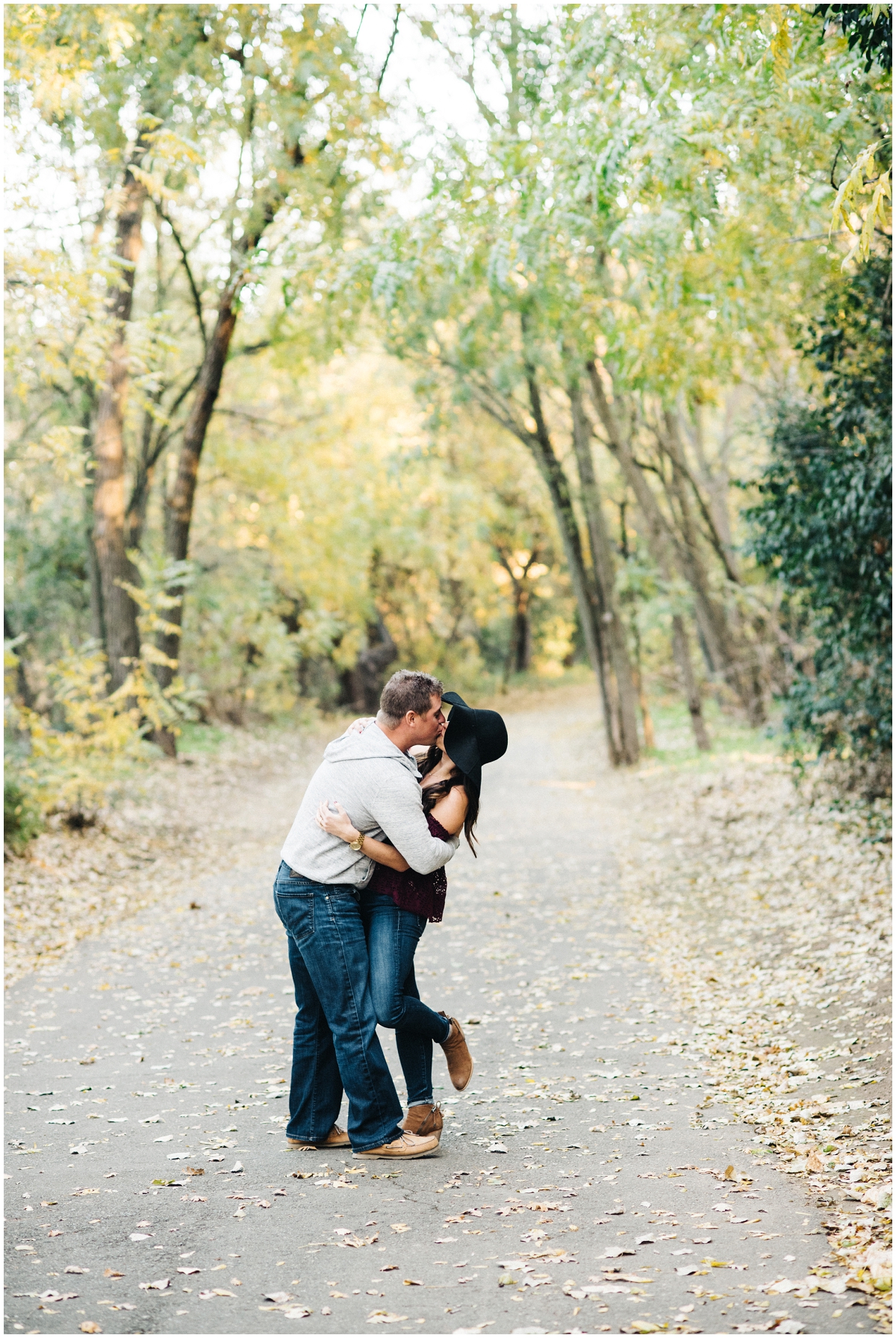 Shawn and Jim love the outdoors and wanted to bring a bit of their adventurous side and zest for life into their session.  I just adore Shawn's casual boho styling with the perfect floppy hat, cute brown ankle boots and that adorable eyelet top.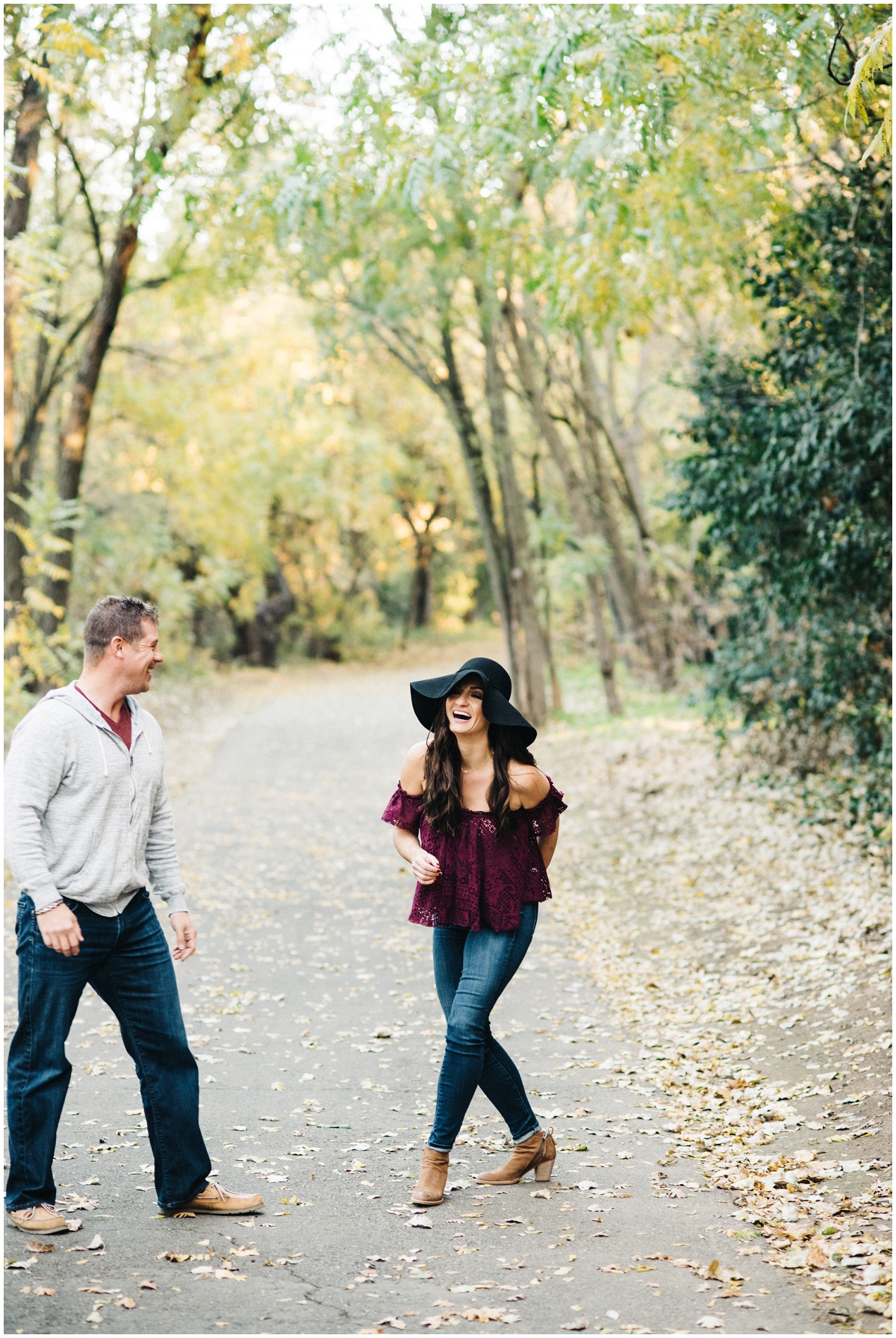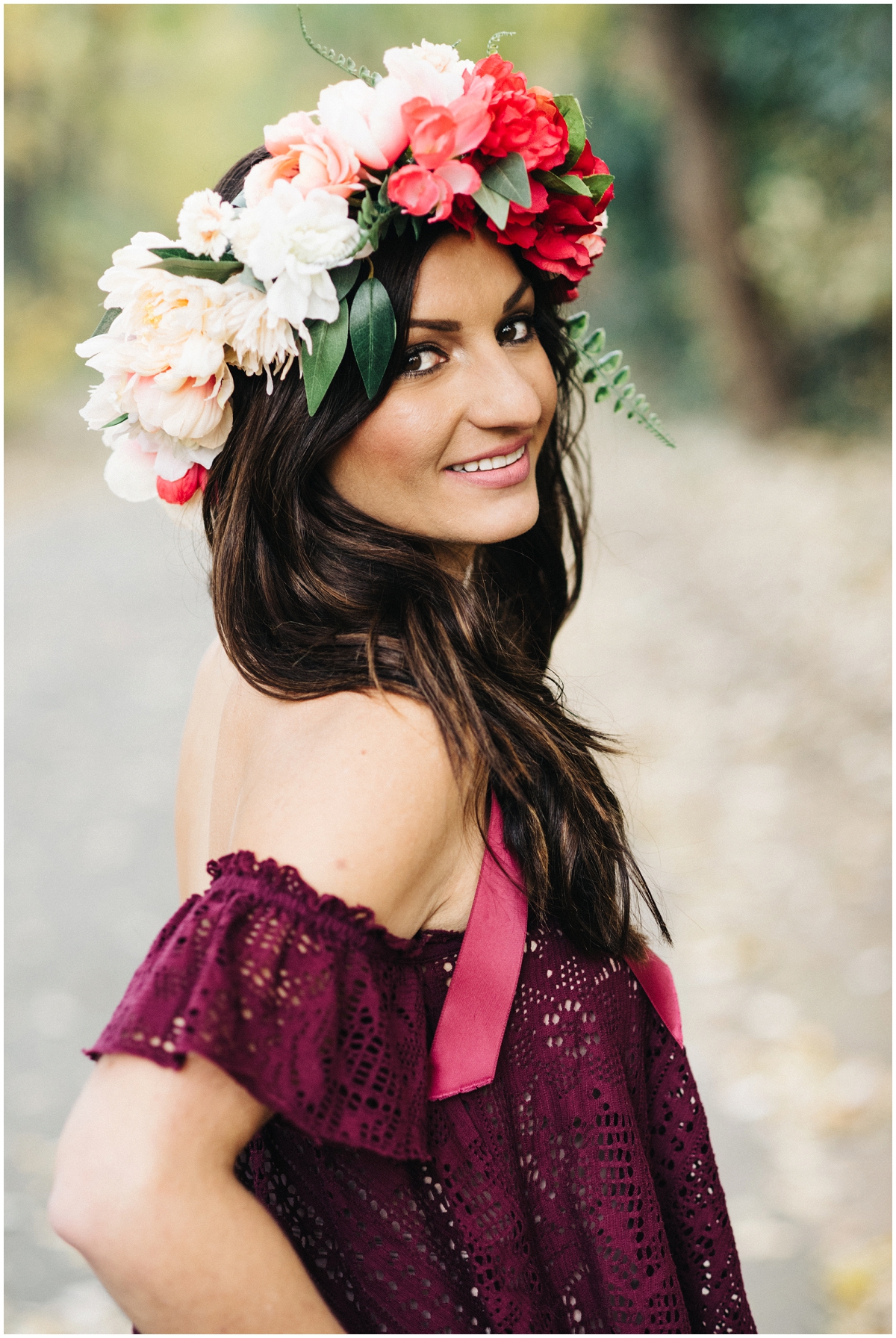 Shawn made these adorable floral crowns for all her bridesmaids when she asked each to be in her wedding. I love that she wore it to her session. I'd make this an everyday look! Vacuuming your house would be so much more fun while wearing a crown!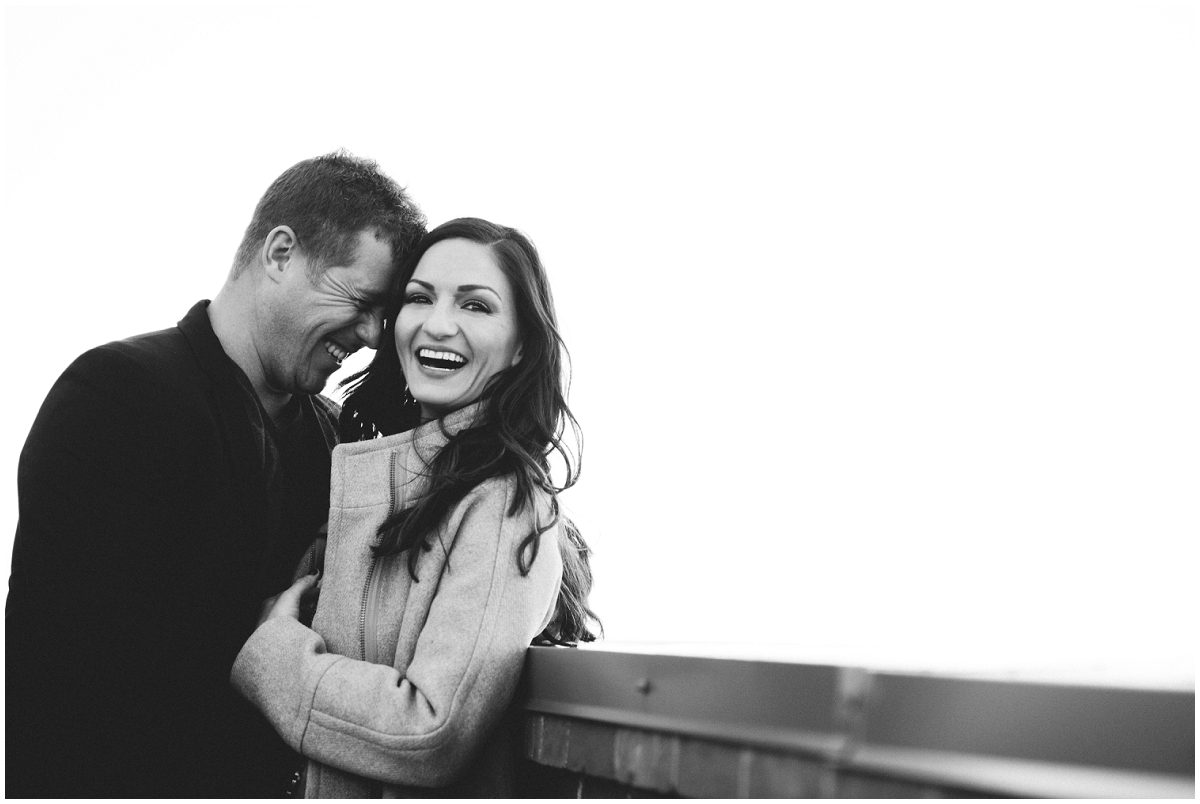 Their smiles and laughter are everything!  Nothing makes me happier than to catch authentic moments of pure happiness like this.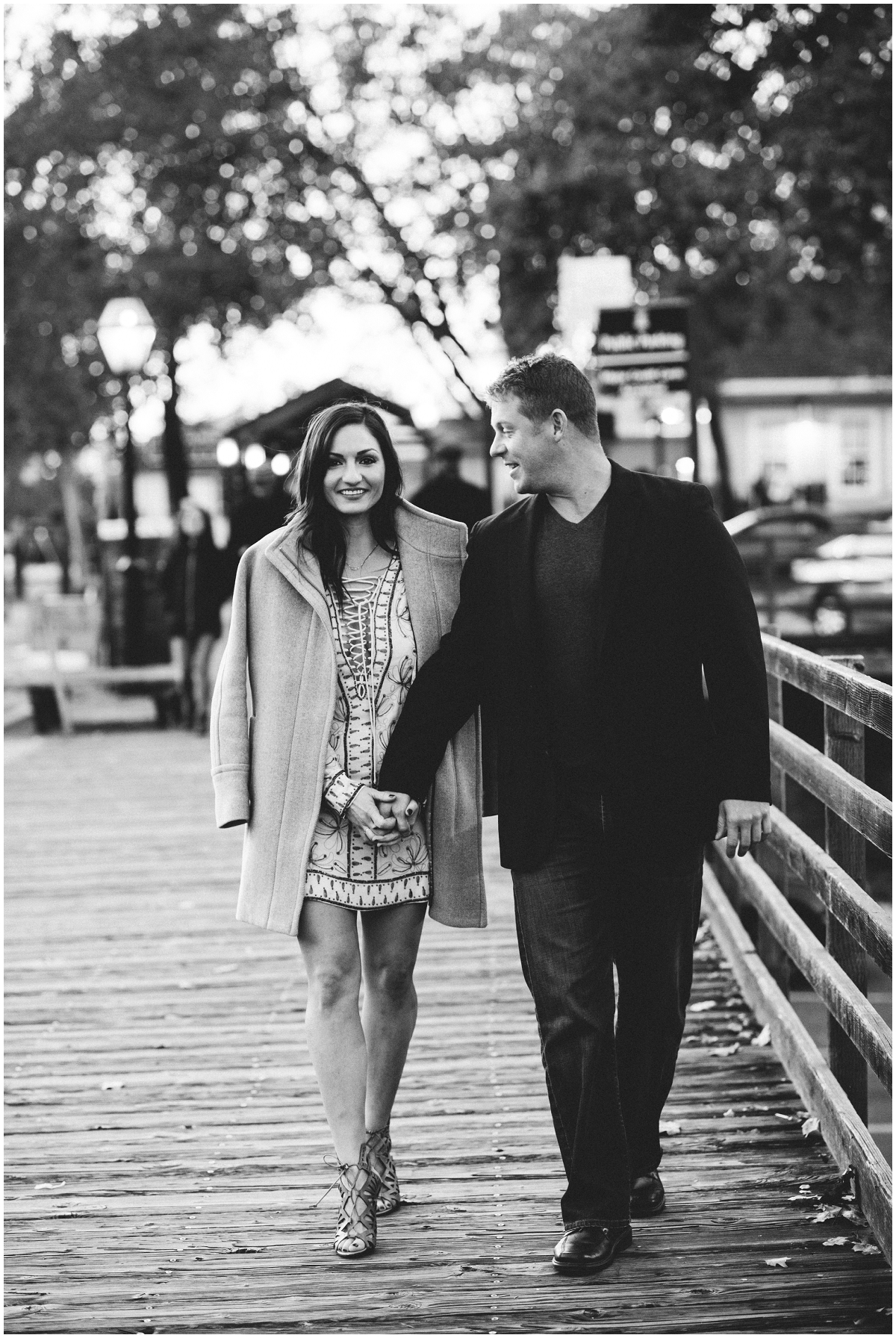 Yowza!!! Enough said. Jim you are one lucky man!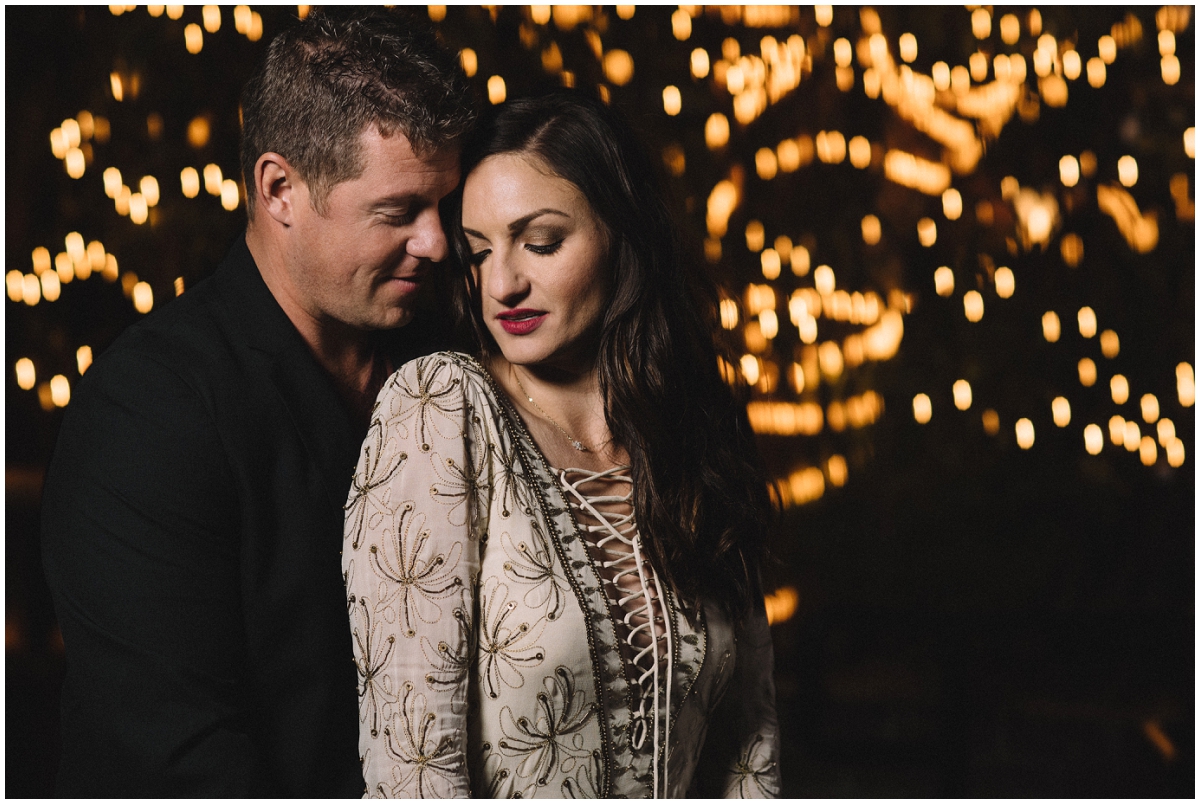 We ended our engagement session in Old Sacramento outside one of Jim's favorite dive bars. I love getting a final shot of the night with that bit of drama and provocative edge – Shawn and Jim definitely worked their magic!