After a long flight from their home in New York, Kayla and Michael returned to the West Coast for their big "I Do's". With relatives and friends joining them from all over California,  they chose the one place that tied their two families together like no other. Both of their parents wed in the Santa Clara University Mission decades before – giving Kayla and Michael a sentimental tradition to carry on in their own wedded bliss!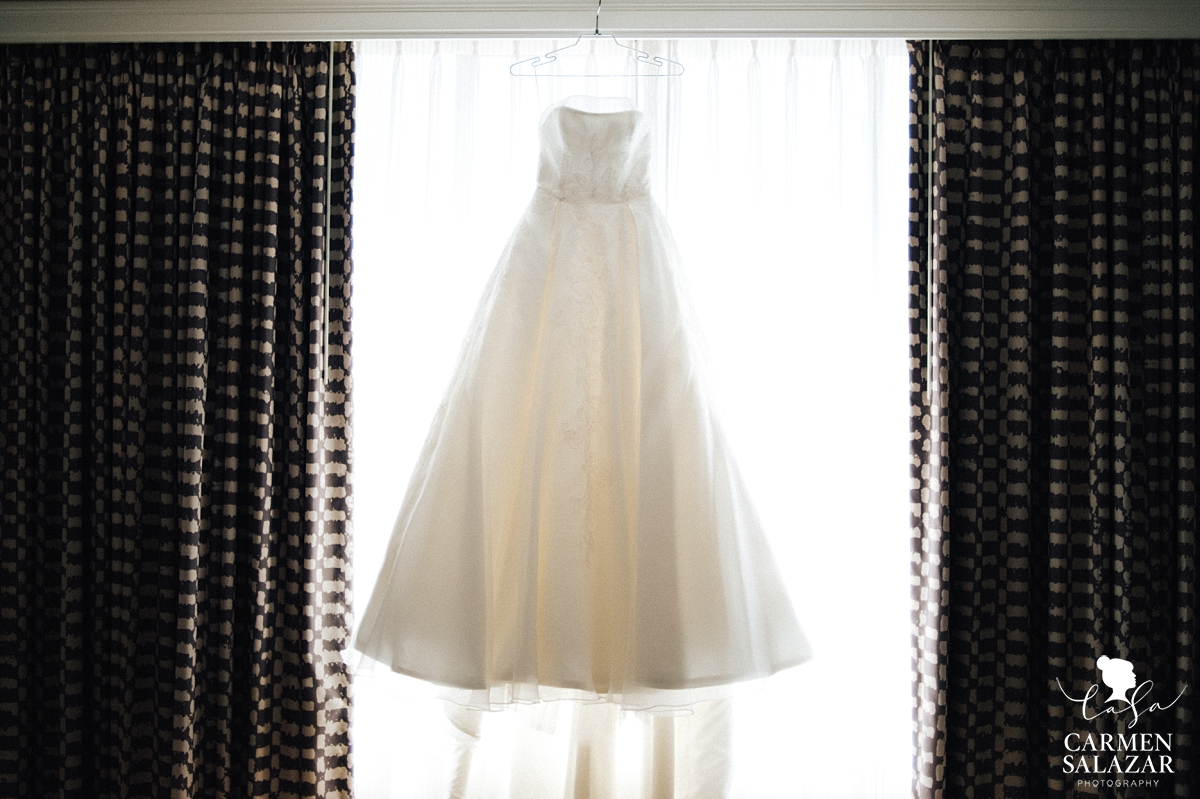 Kayla got ready for the big day in her beautiful suite at the Fairmont Hotel in San Jose, CA. Surrounded by her best friends and with a fabulous hair styling team (that has done her mother's hair for the last 20 years!) , our stunning bride was absolutely giddy in the hours before the ceremony.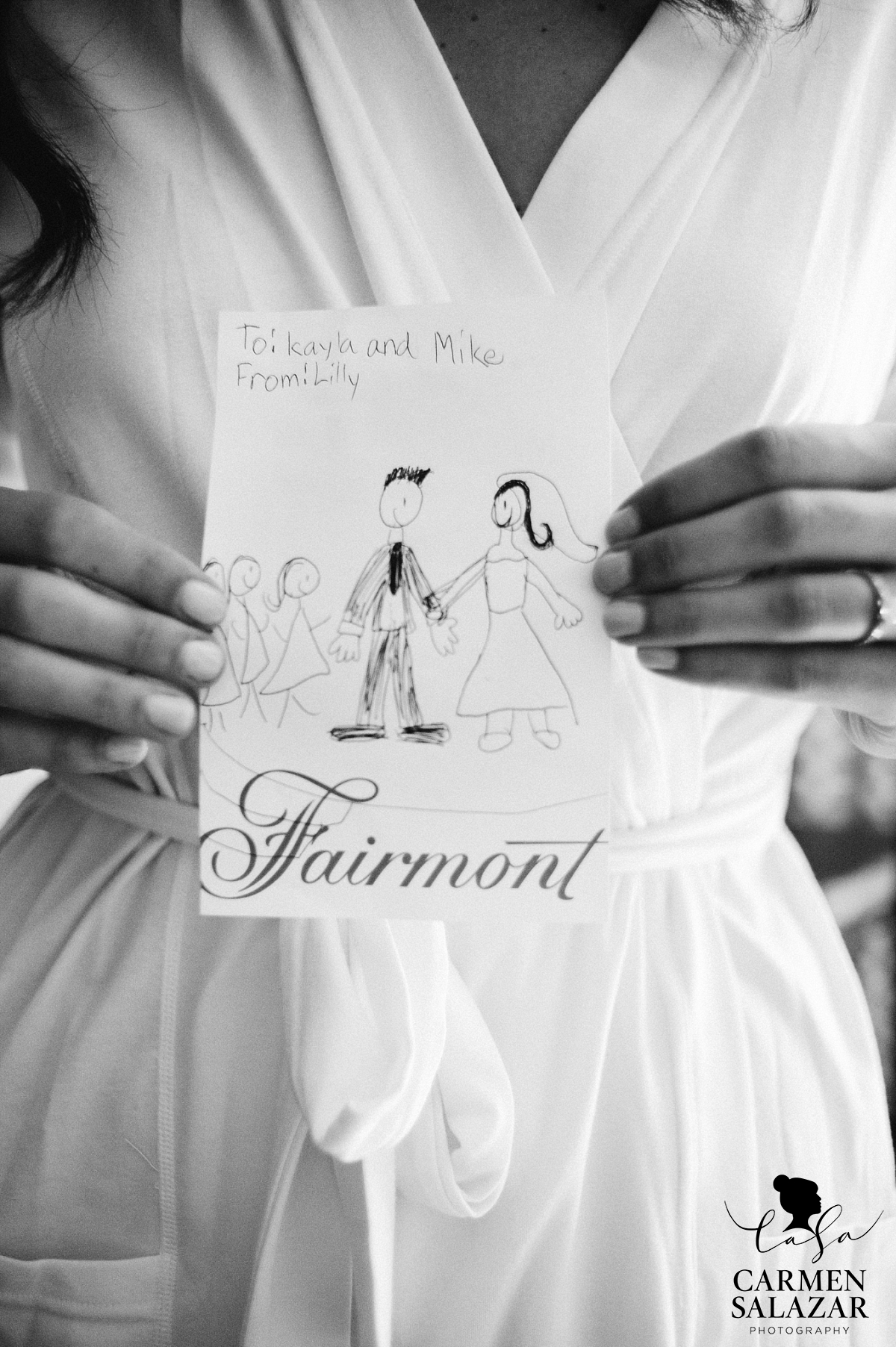 Adorable notes from her flower girls and friends were everywhere to be seen — the overwhelming support of her marriage to Michael was too sweet for words!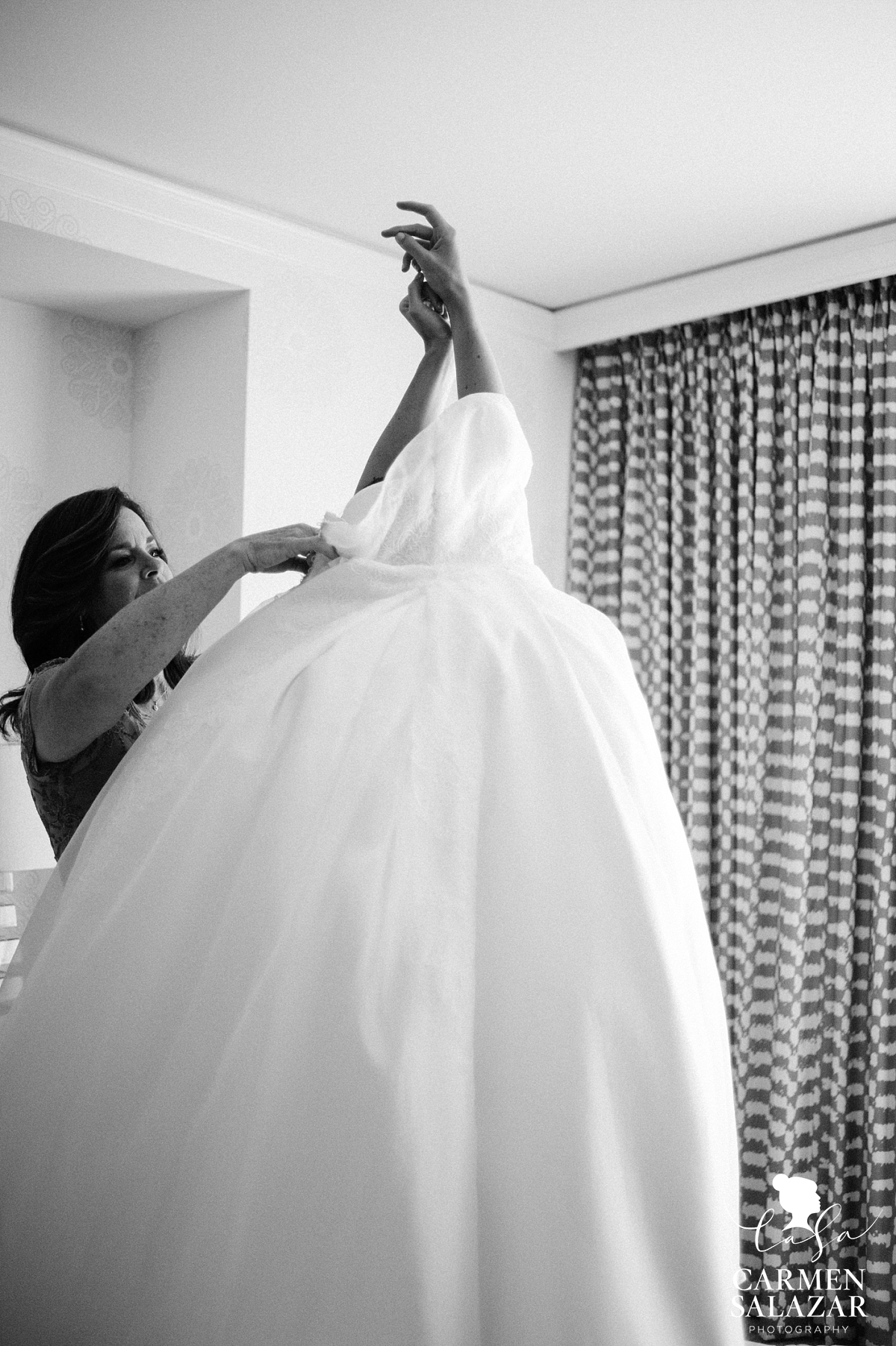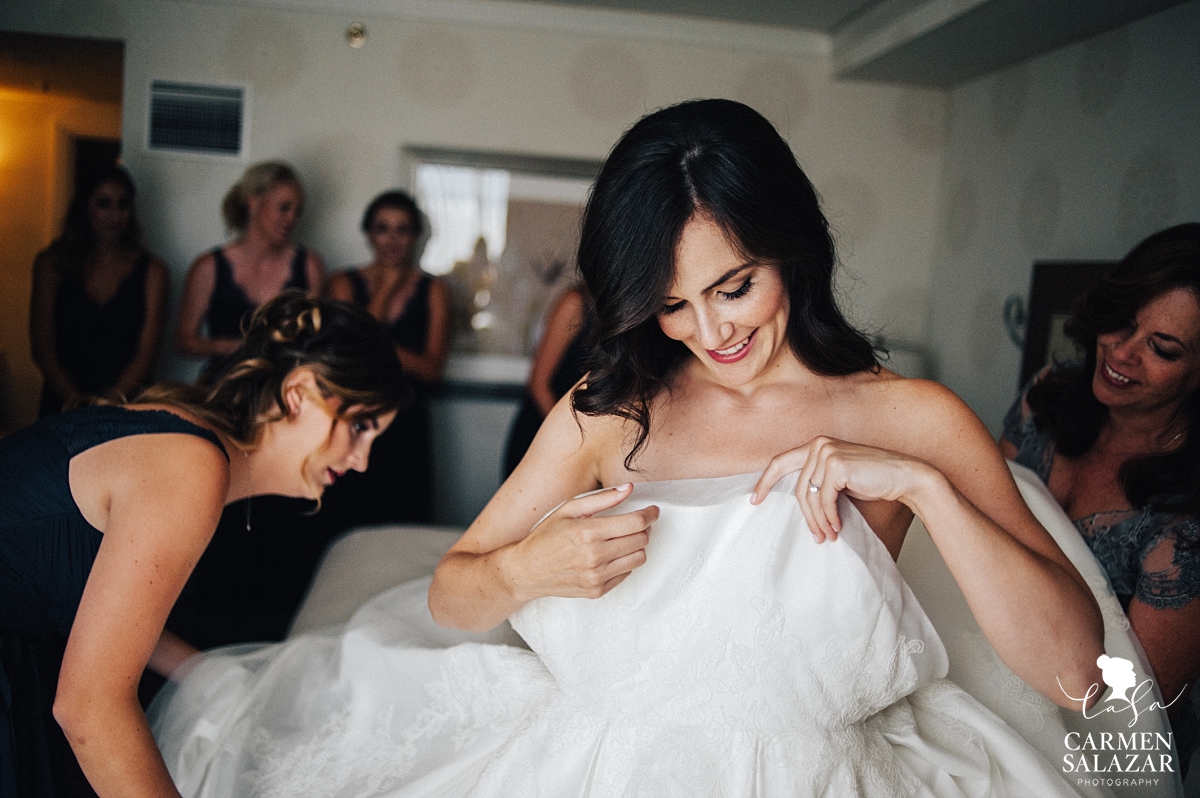 Everyone could not stop telling Kayla how much she looked like a princess in her gown — the elegant empire waistline with her classic accents transformed her into a Disney-esque bride!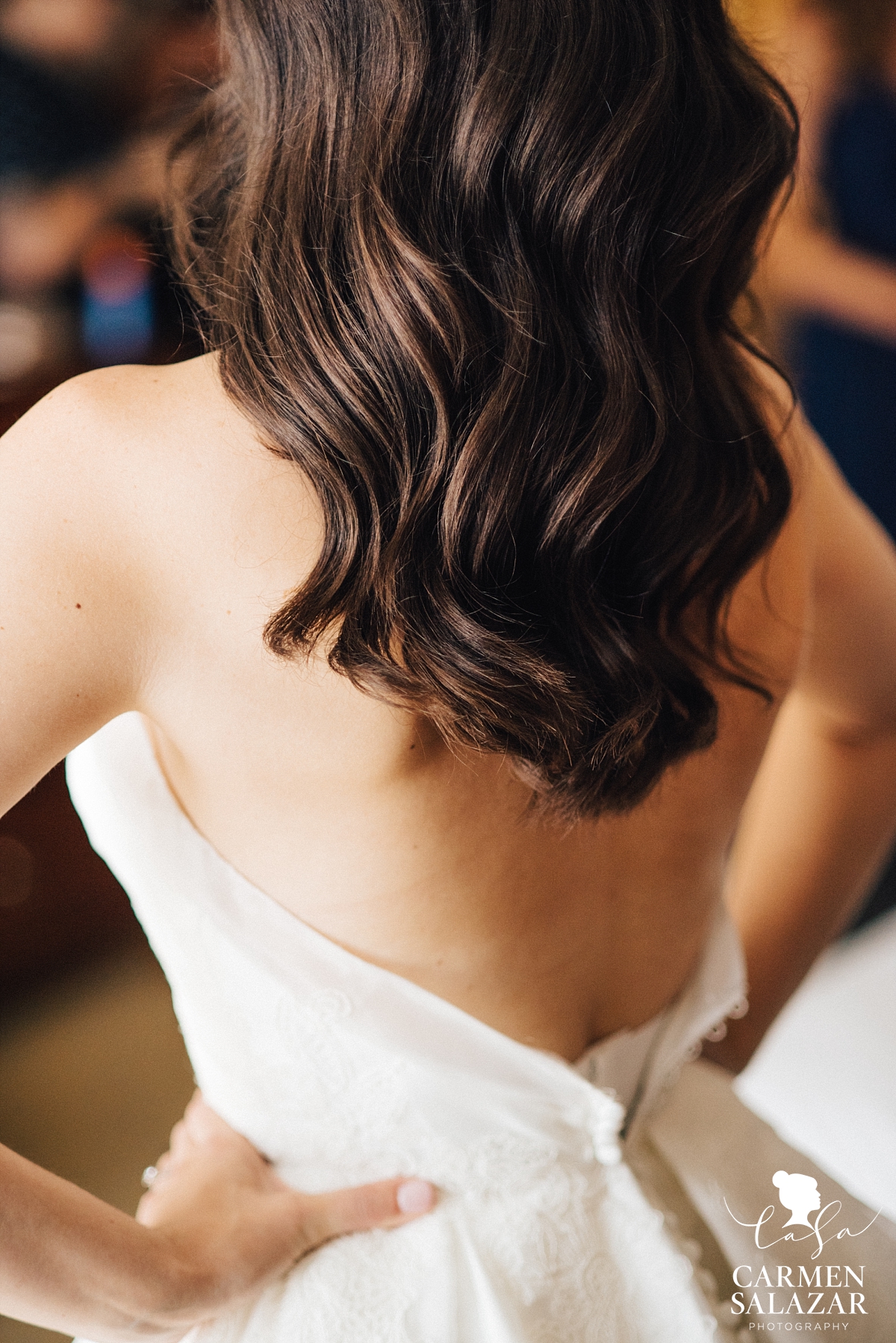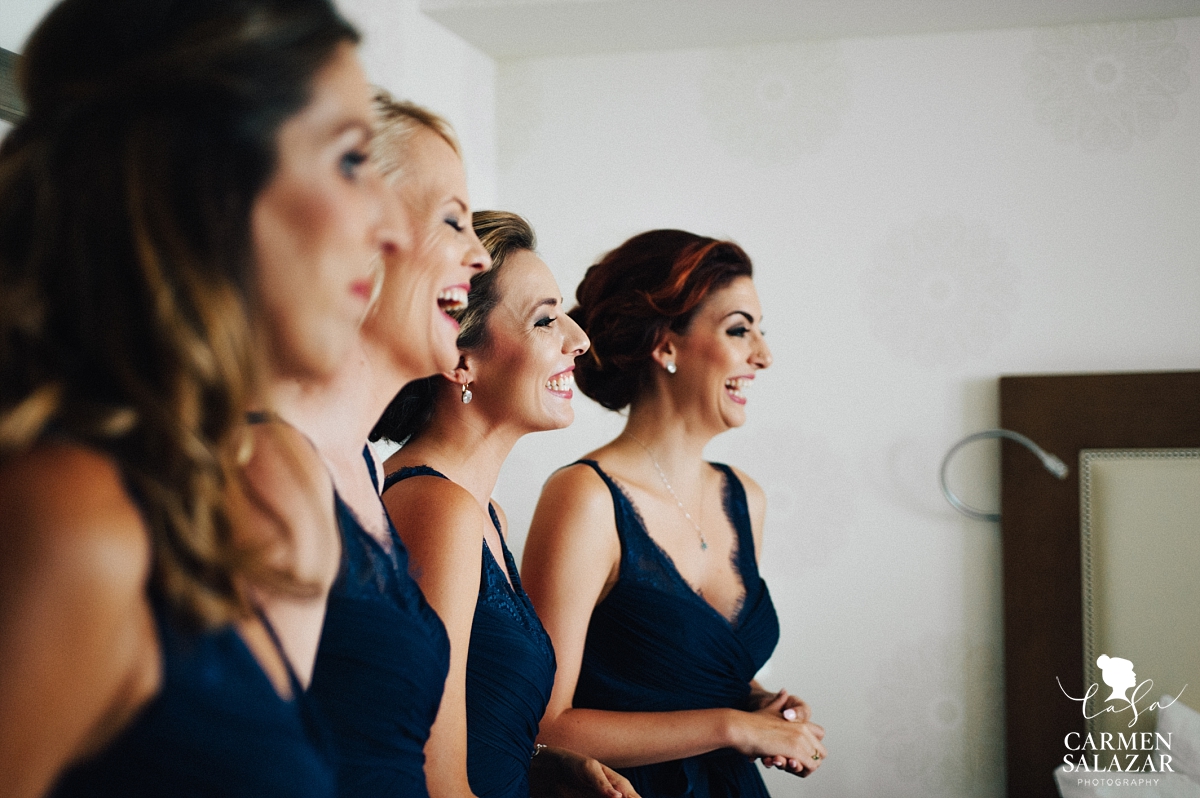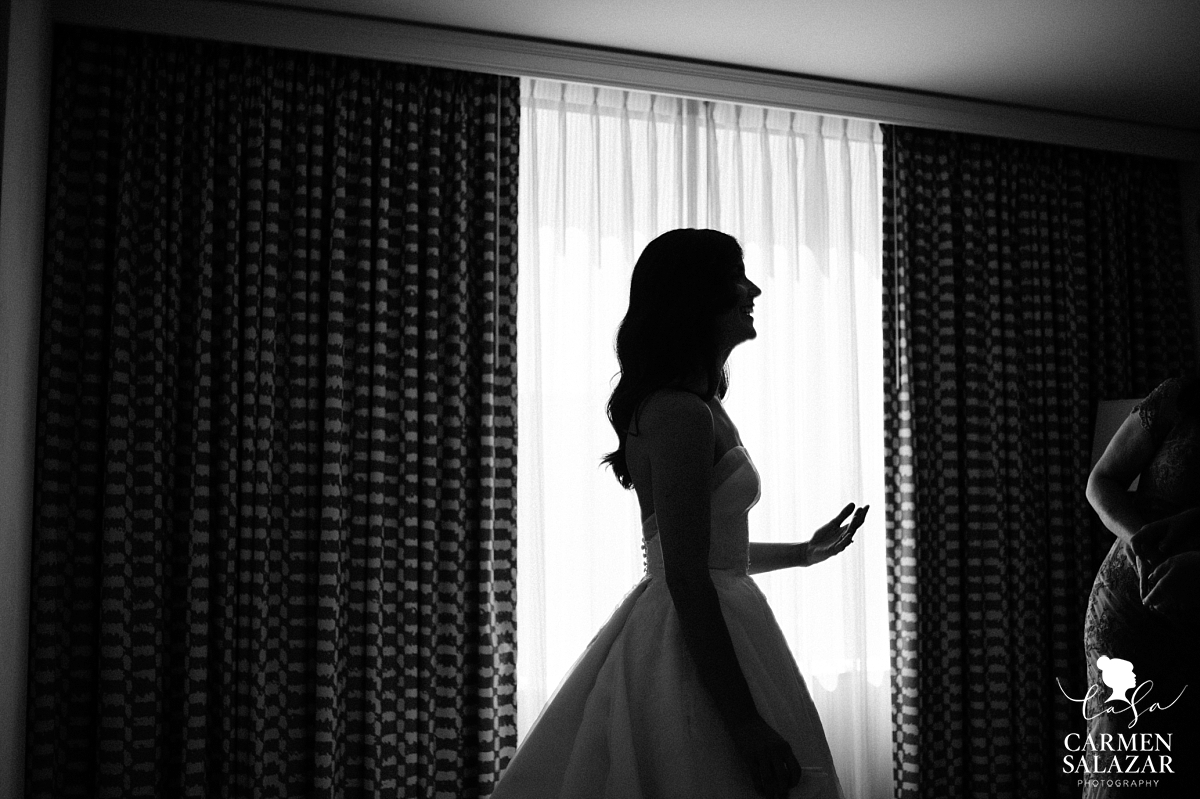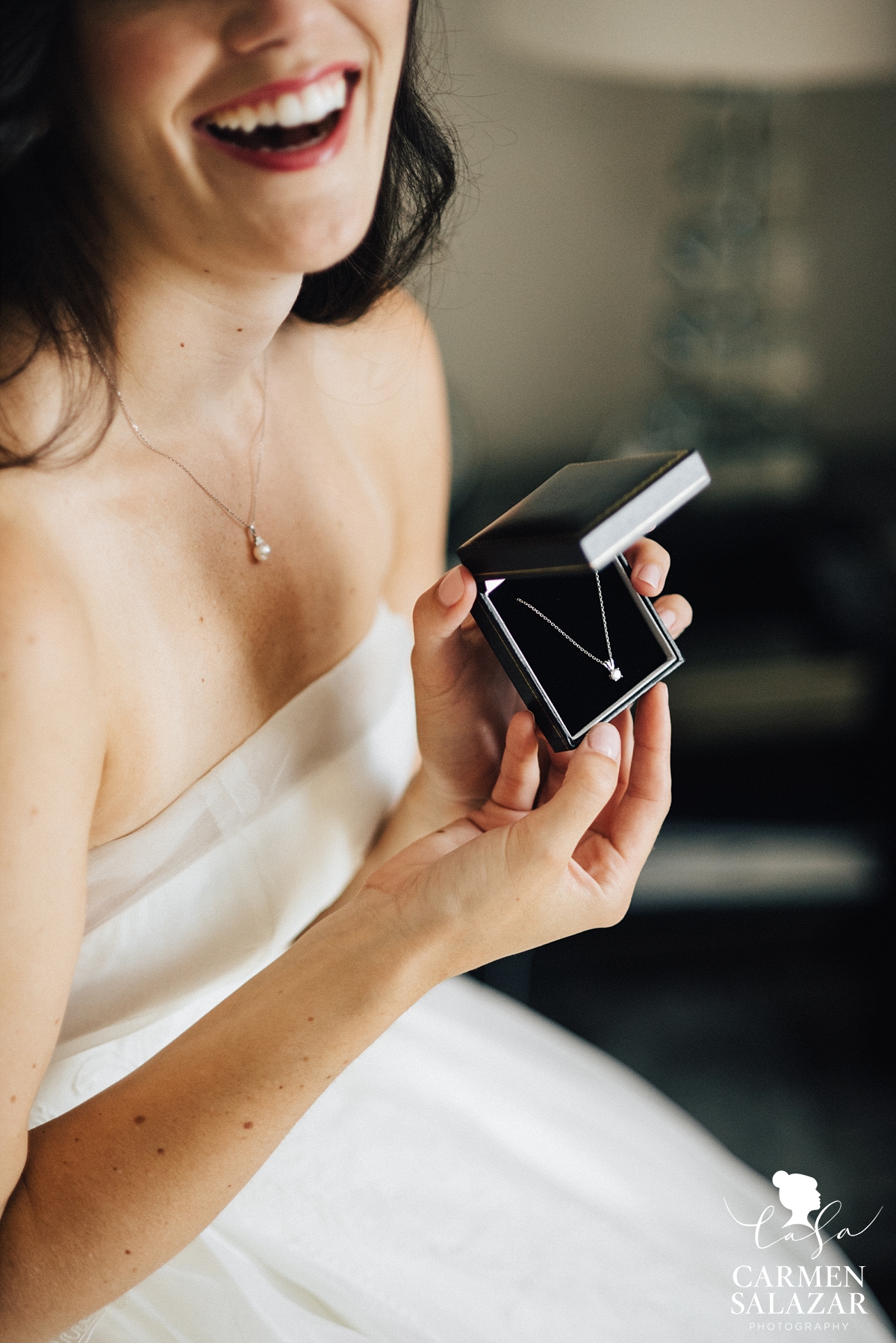 Michael surprised his glowing bride-to-be with a delicate  necklace fashioned out of his grandmother's diamond. Not a dry eye was in sight!!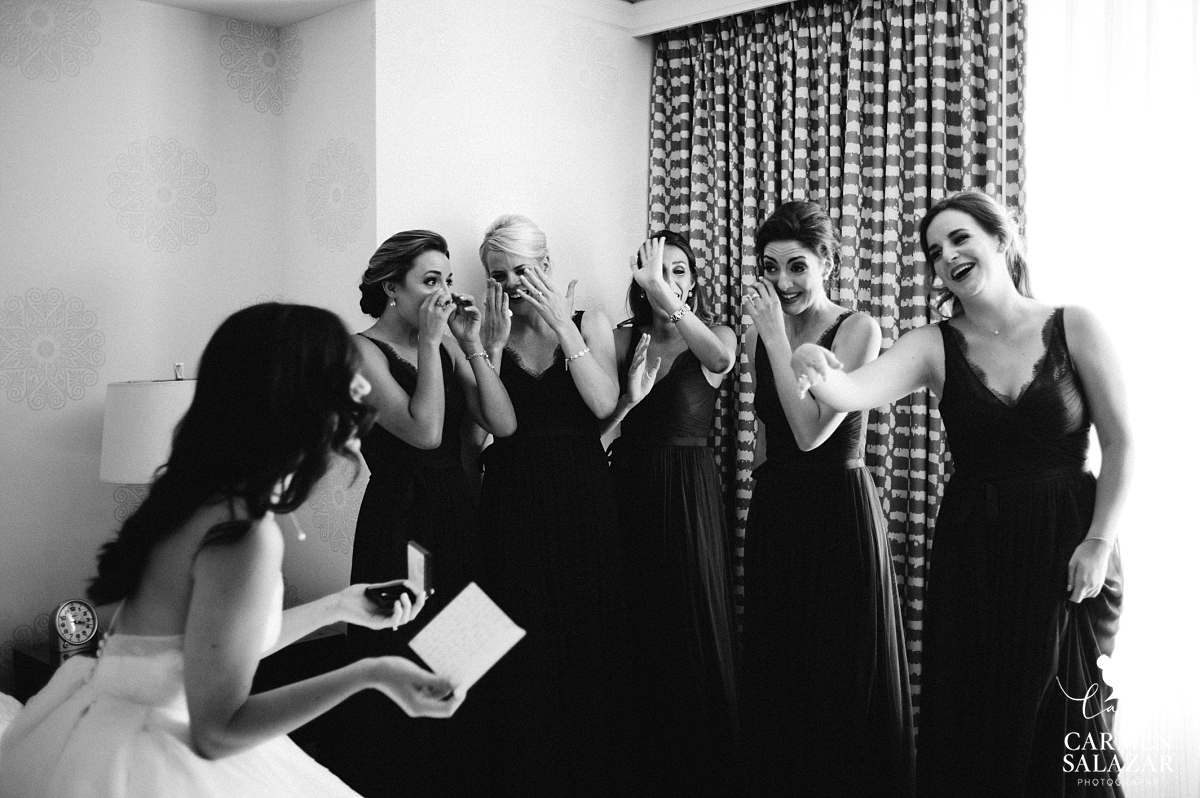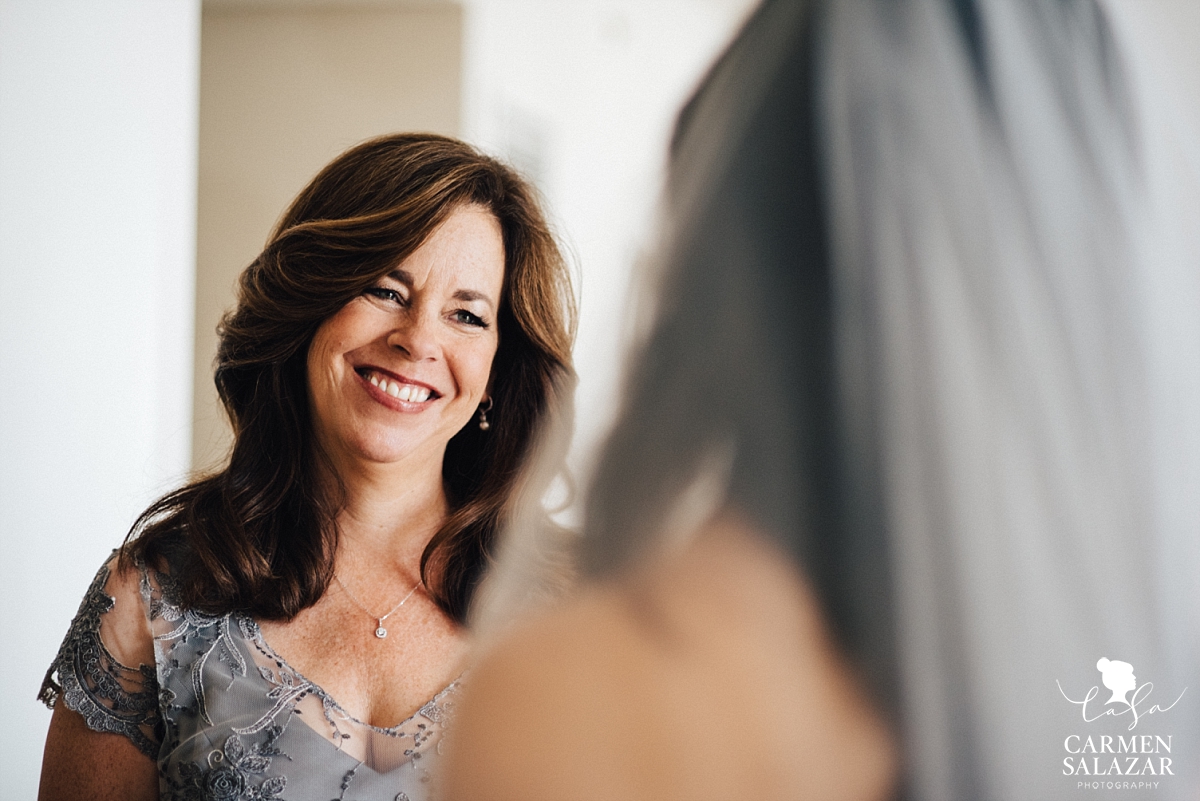 Kayla's darling parents stayed from start to finish of her getting ready, but could not contain their smiles at seeing her in her veil. Their princess was ready to walk the aisle!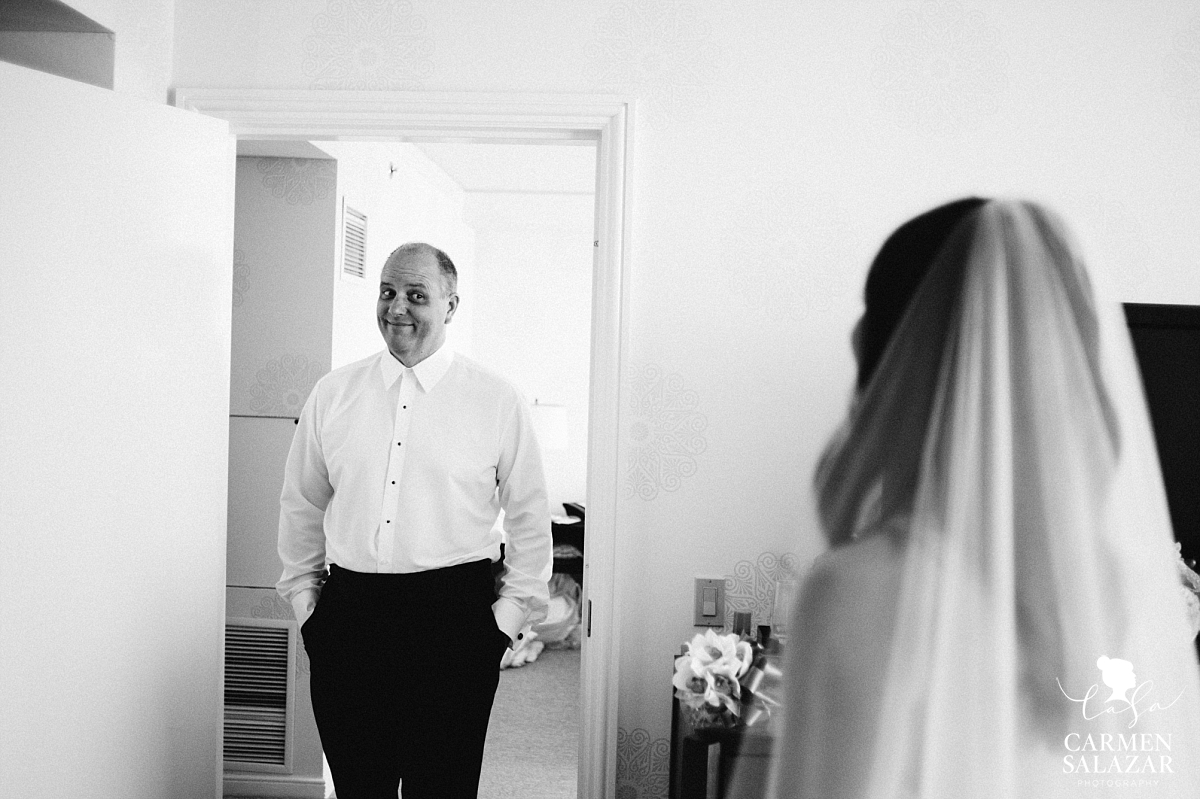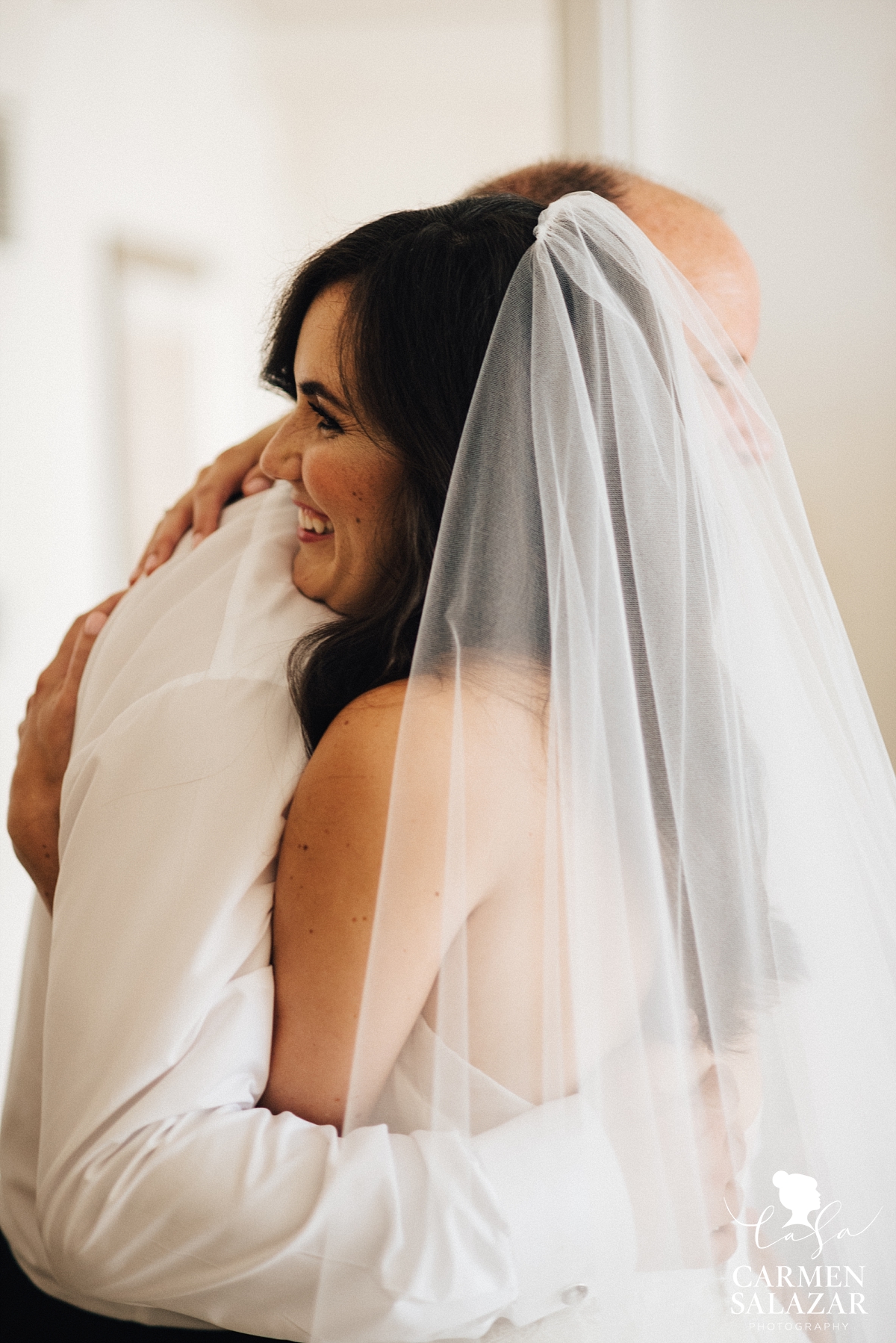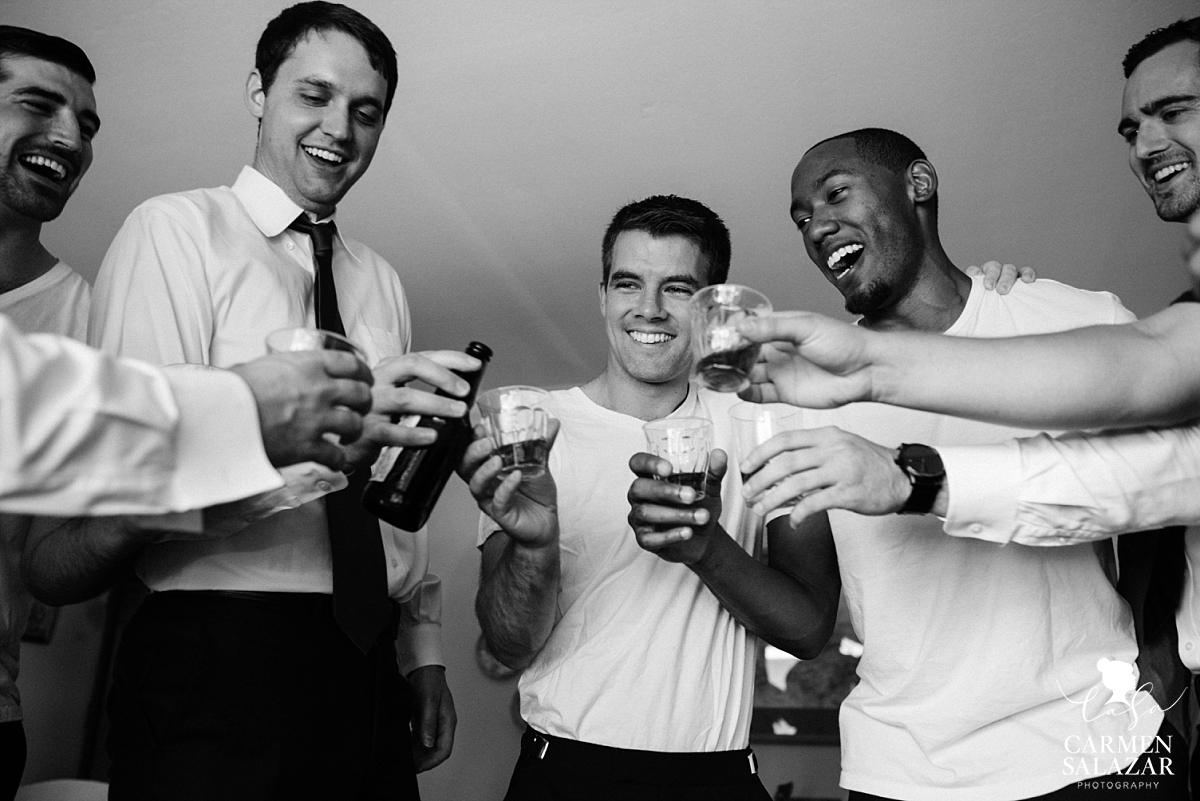 Meanwhile our boys were having a Backstreet Boys dance party, while putting their bowties on. These college buddies were cracking jokes and sipping whiskey while Michael cleaned up into quite the Old Hollywood groom.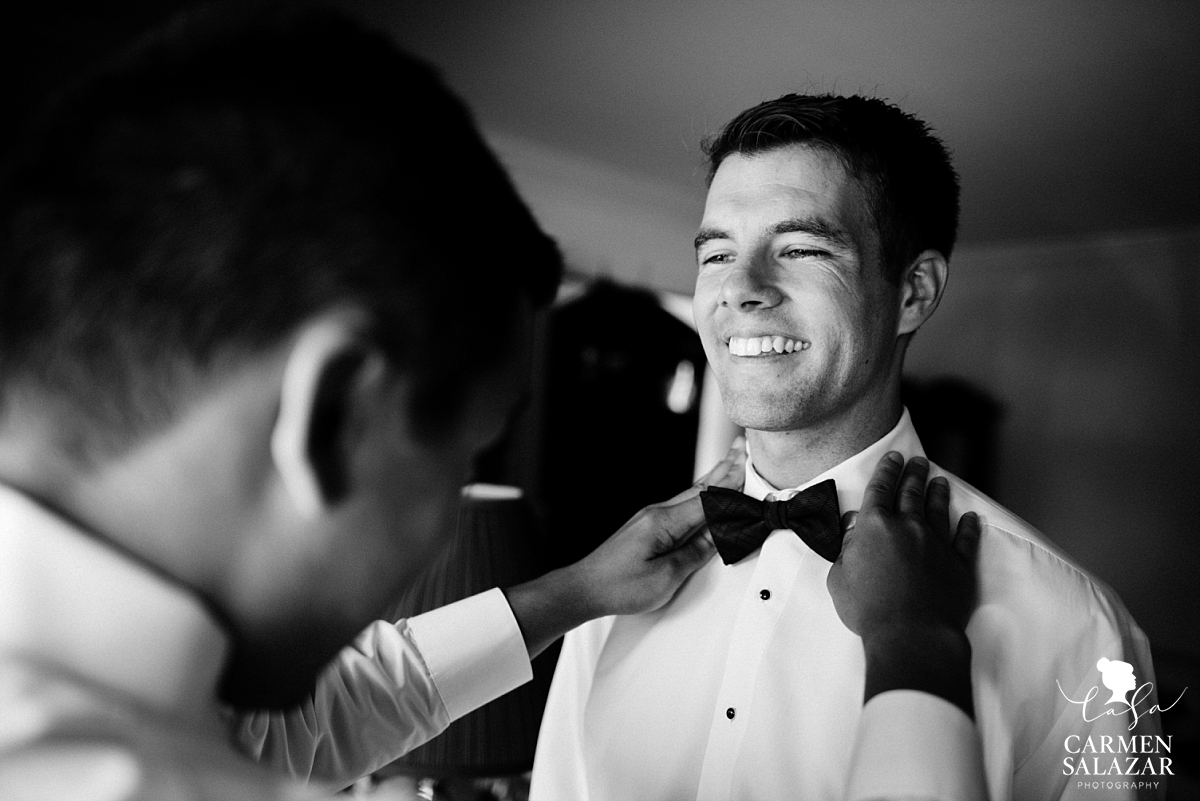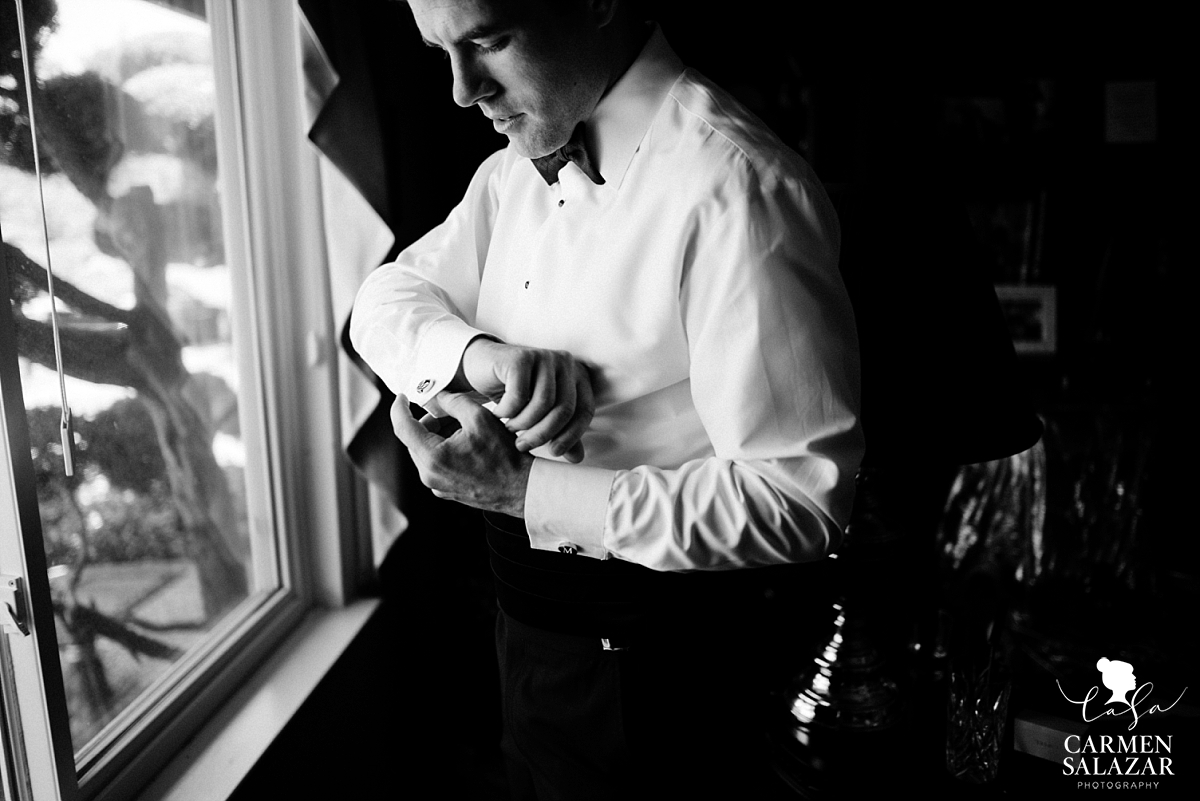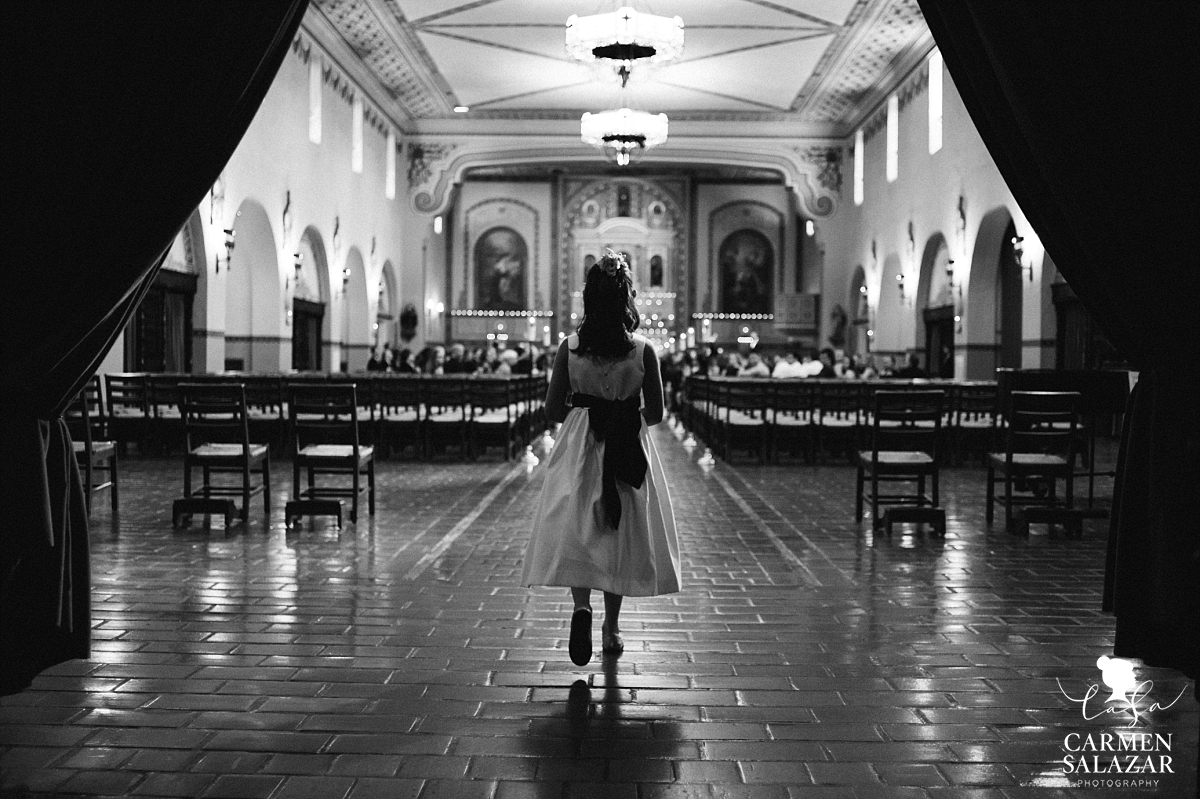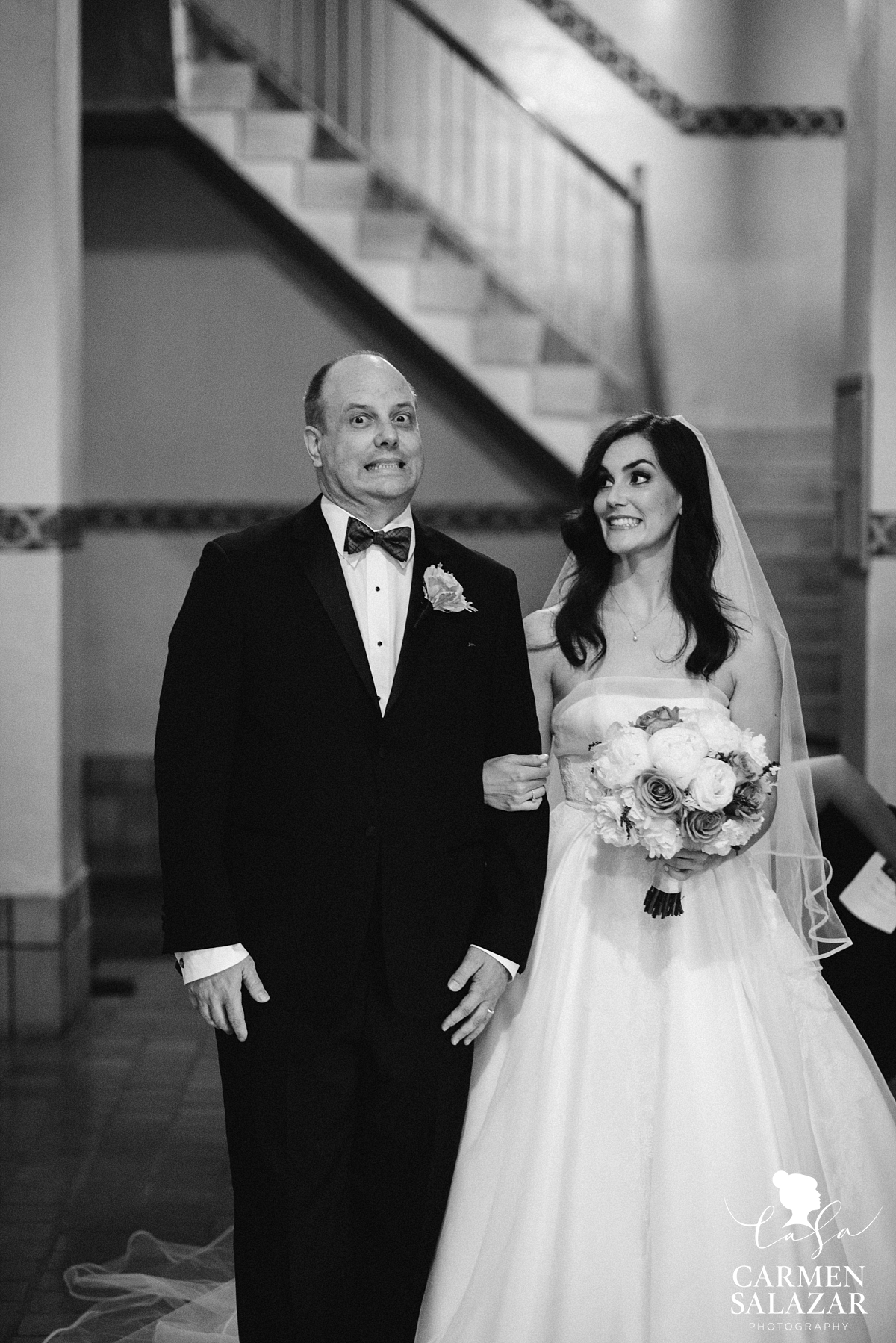 Our sweet father of the bride could barely contain his excitement at walking his daughter down the same aisle that brought him and her mother together.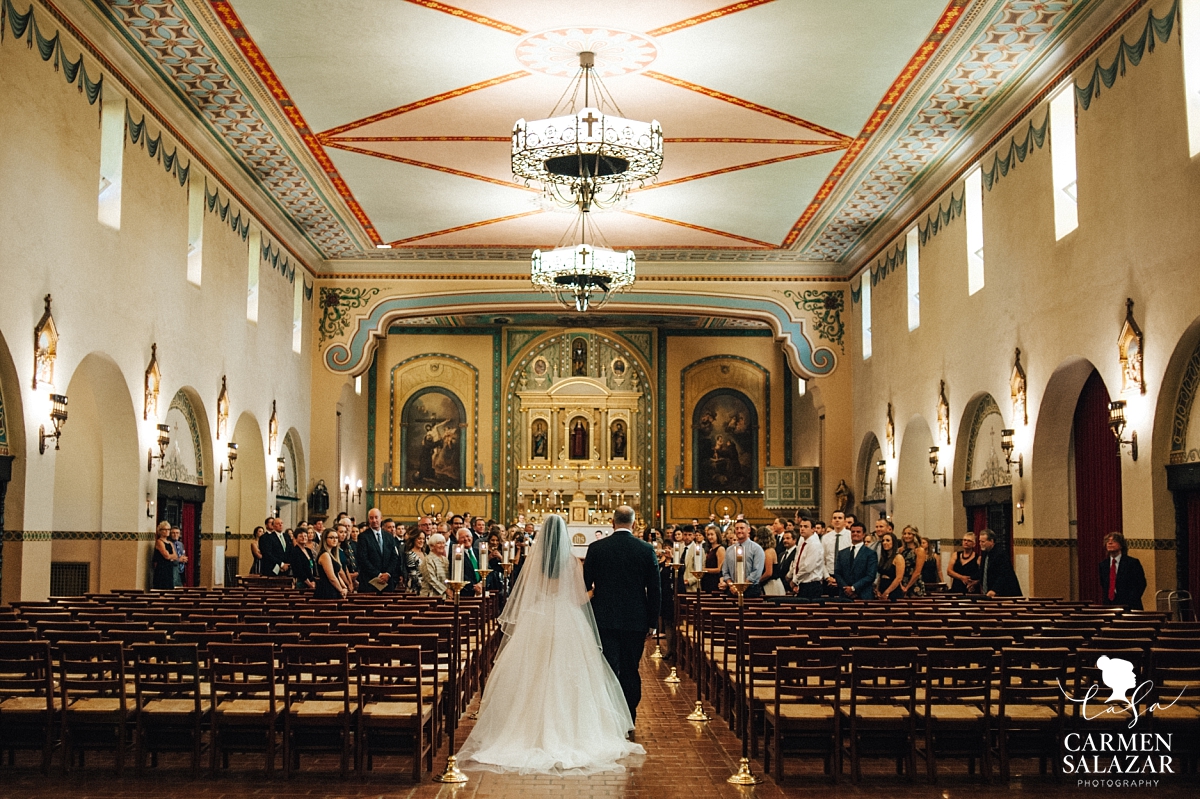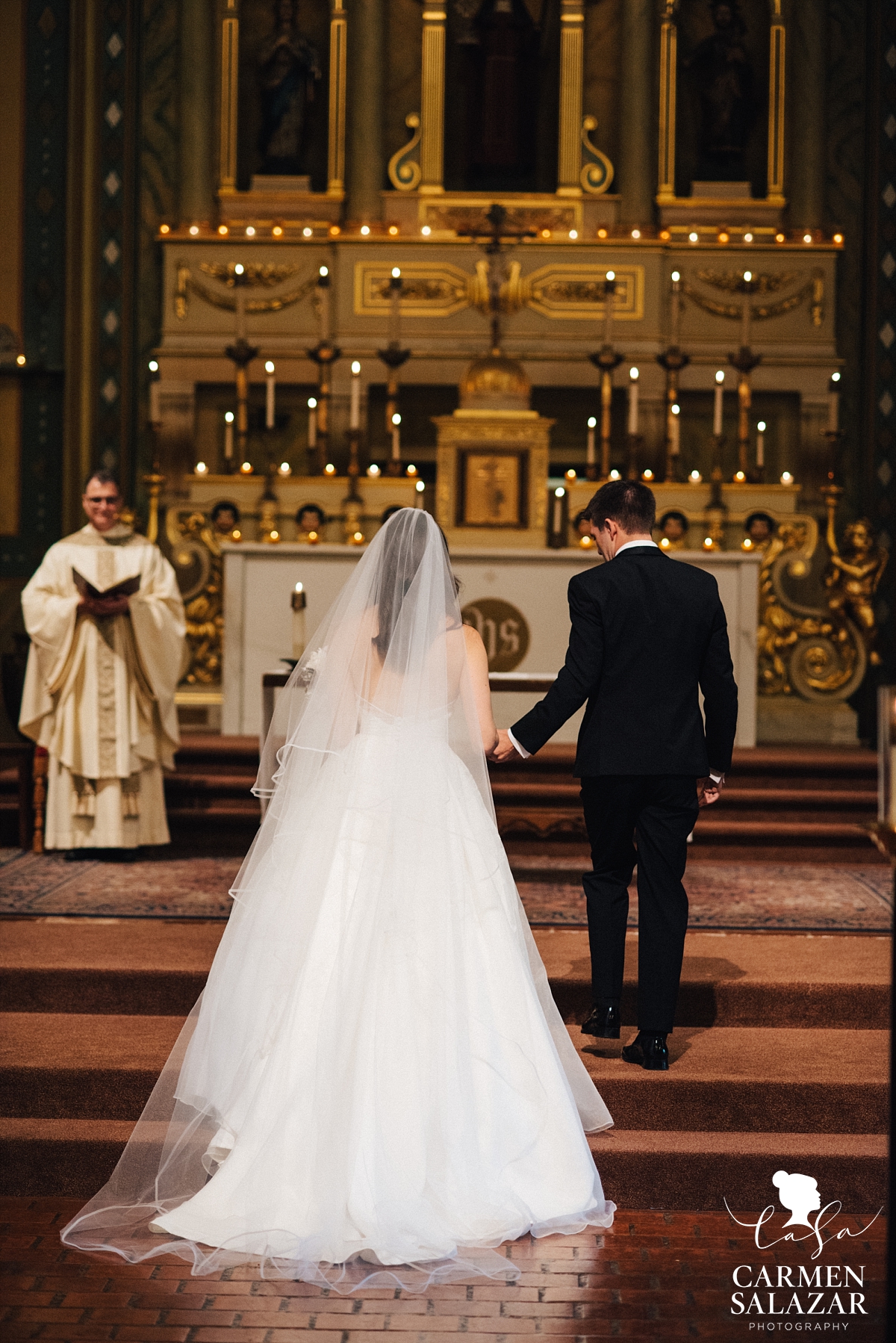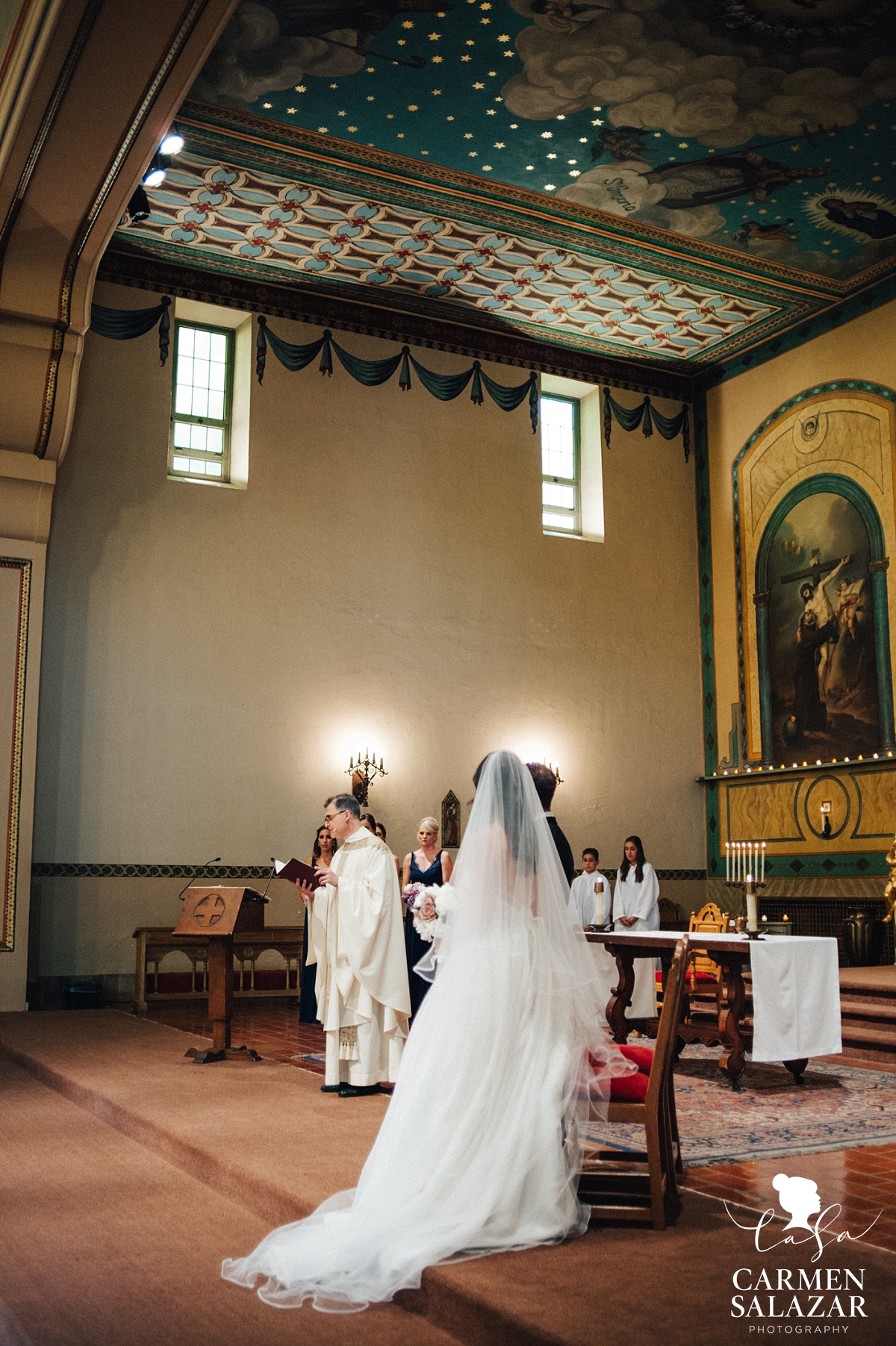 Wow! I have seen a lot of gorgeous Catholic ceremonies, but the Santa Clara Mission was definitely top of my list for dramatic and ornate architecture. Among classic fresco paintings and the glimmer of gold, Kayla and Michael said their vows.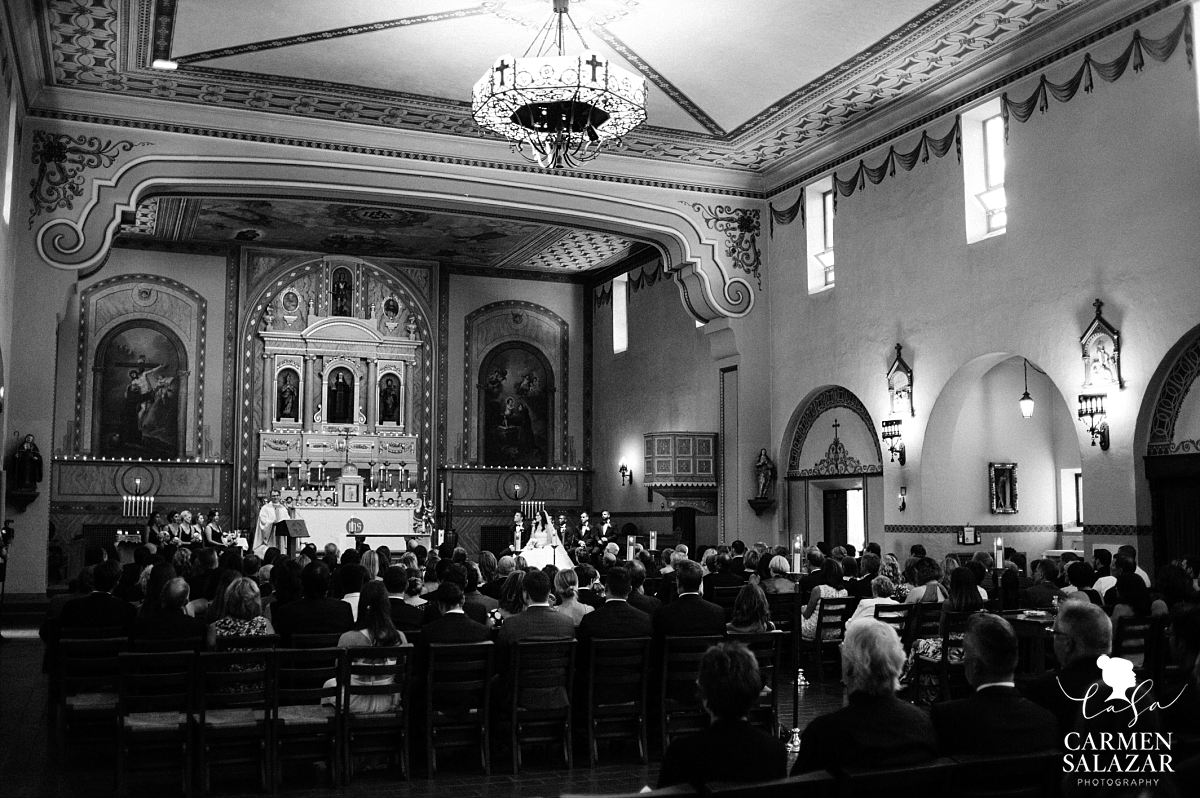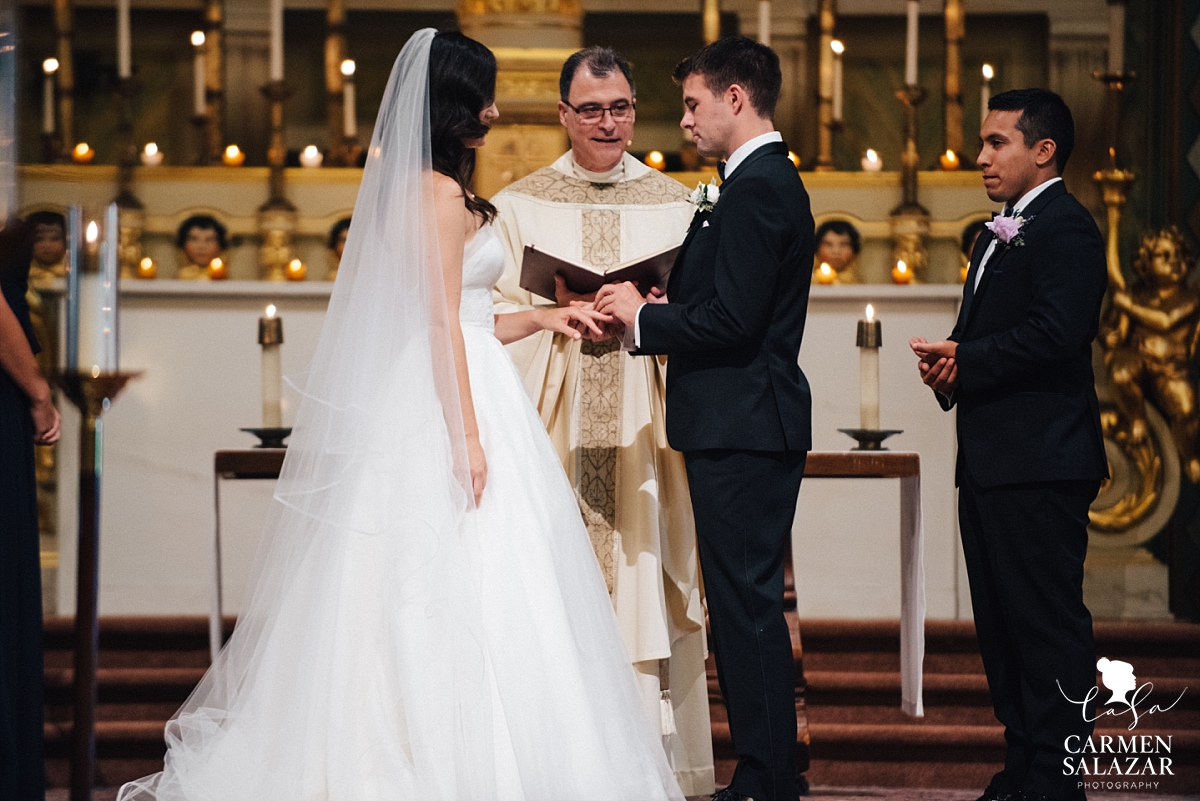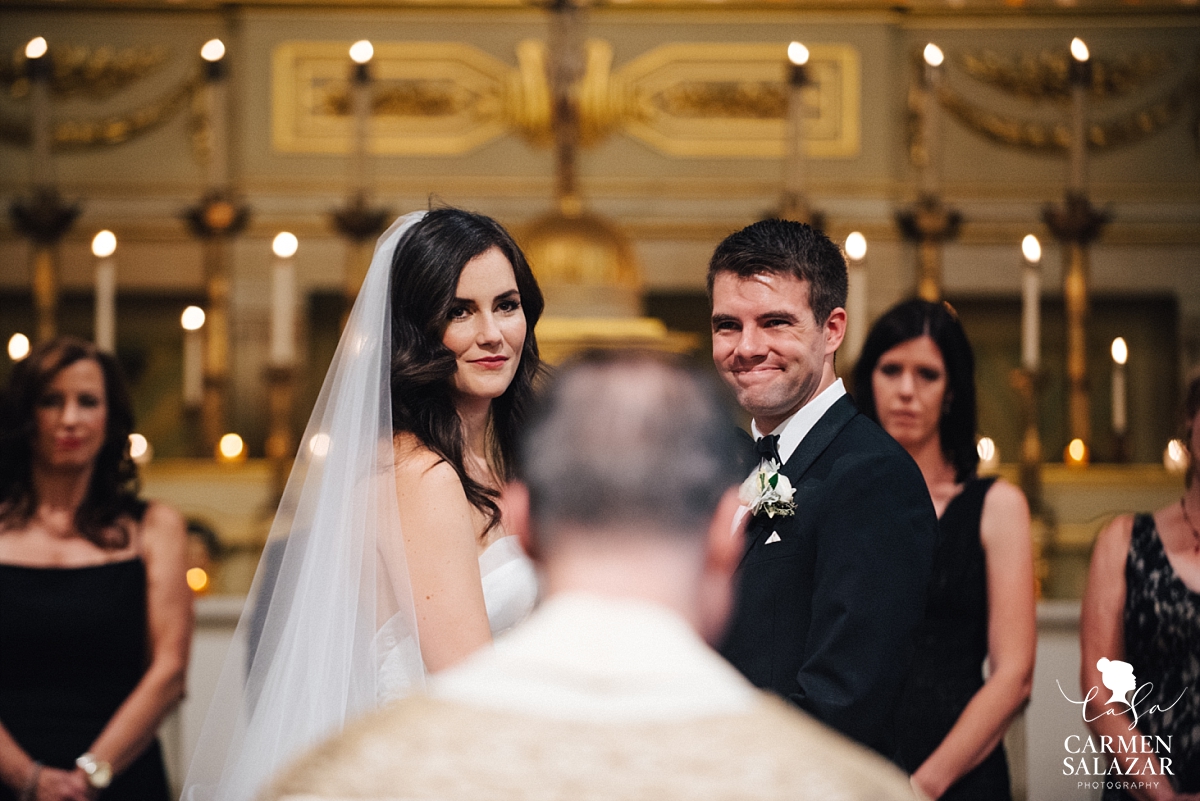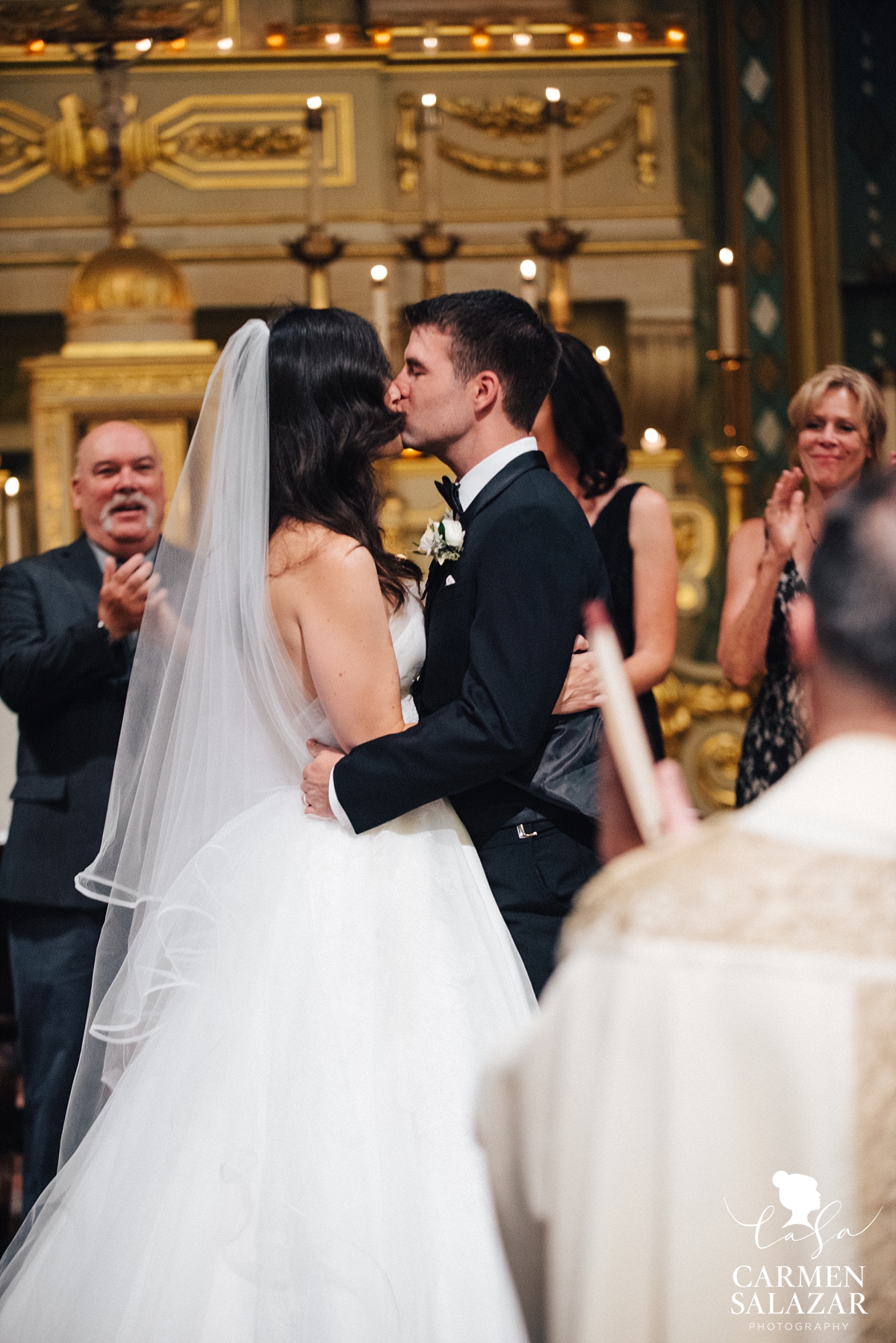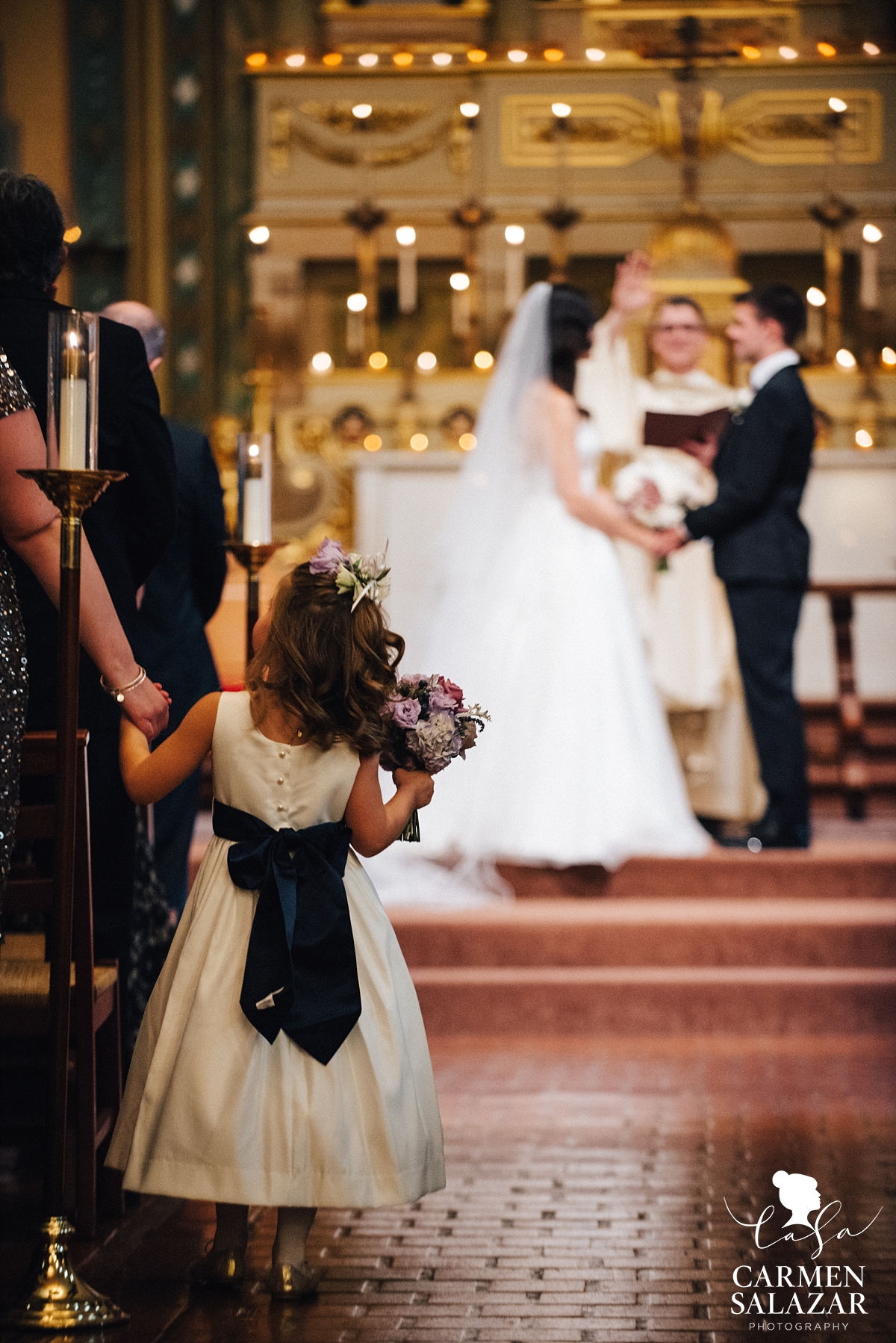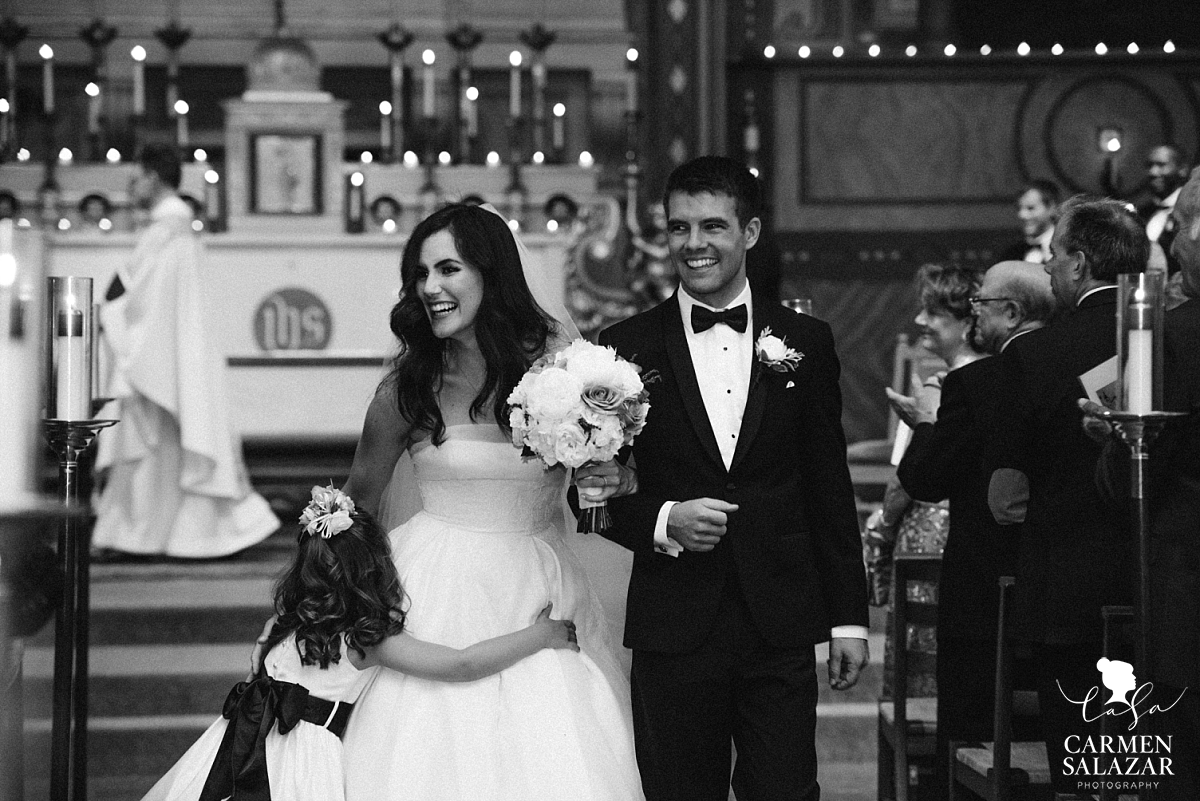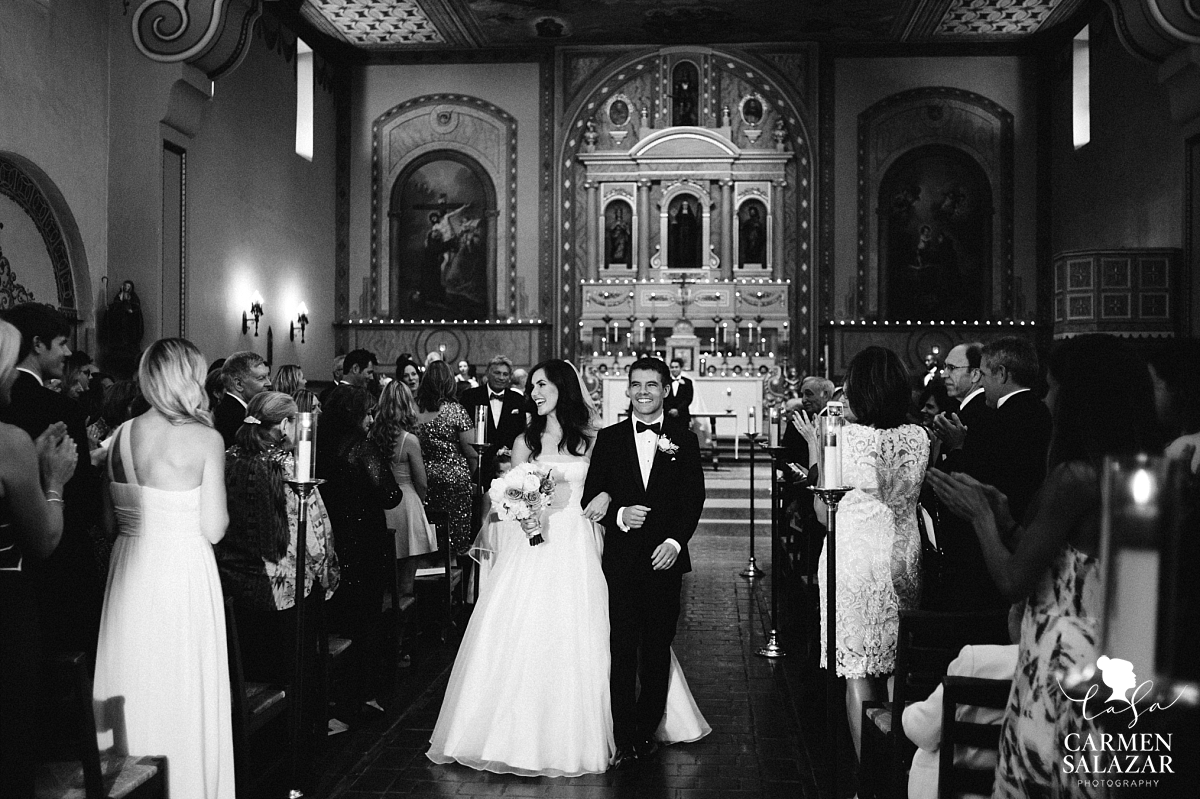 Congratulations Kayla and Michael! Stay tuned for their lovely lilac reception at the Westin San Jose! Libby Siino Events knocked our couple's socks off with the beautiful styling!