Kaitlin and Paul's favorite Oakland activity is watching the sunset over beautiful Lake Merritt – so obviously we had to celebrate their engagement lakeside! Our lovely lady fell for her hubby after her first day on the job at the ambulance company they worked at together. Paul was training the new hires and literally stopped mid-sentence when he saw Kaitlin – and we can see why !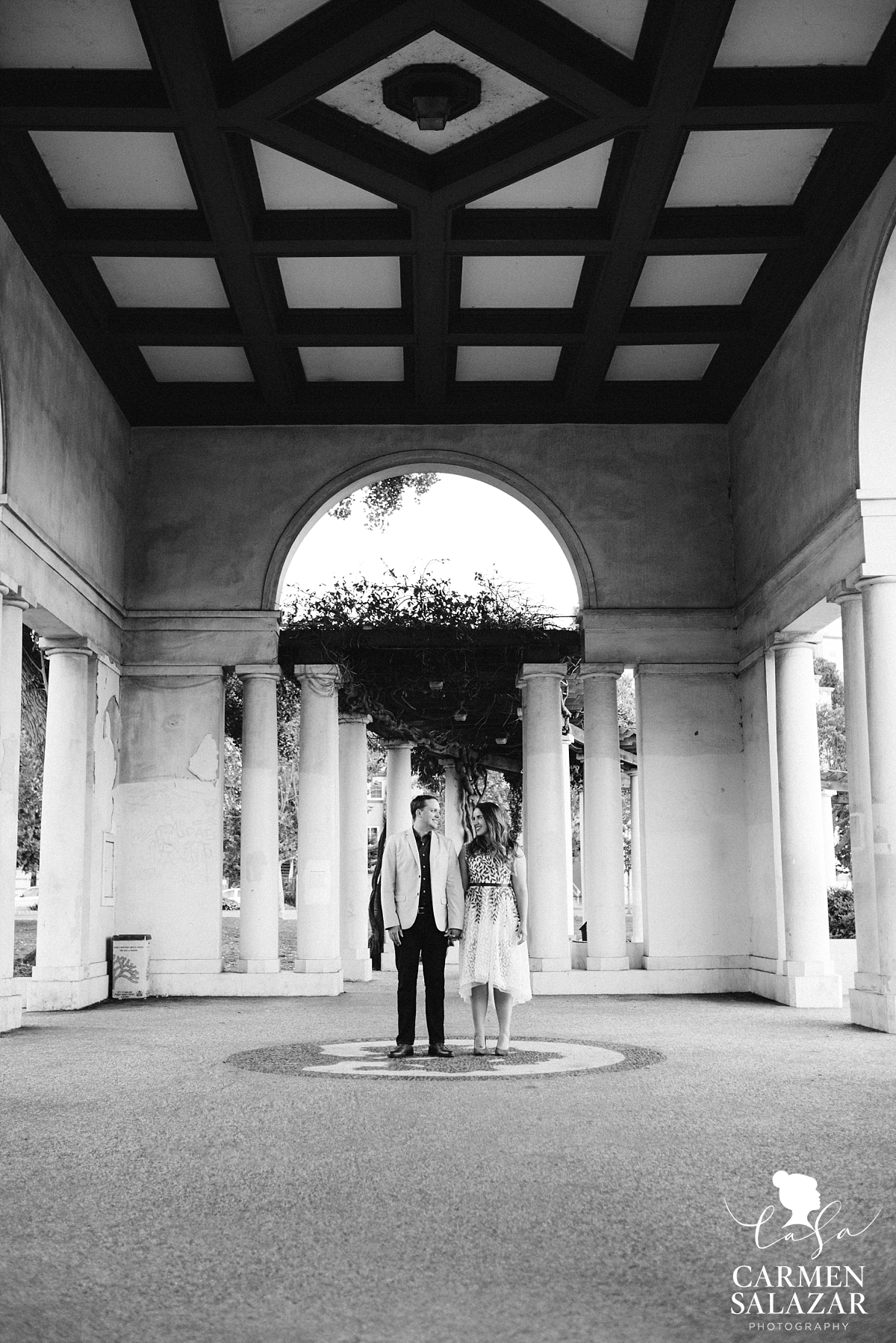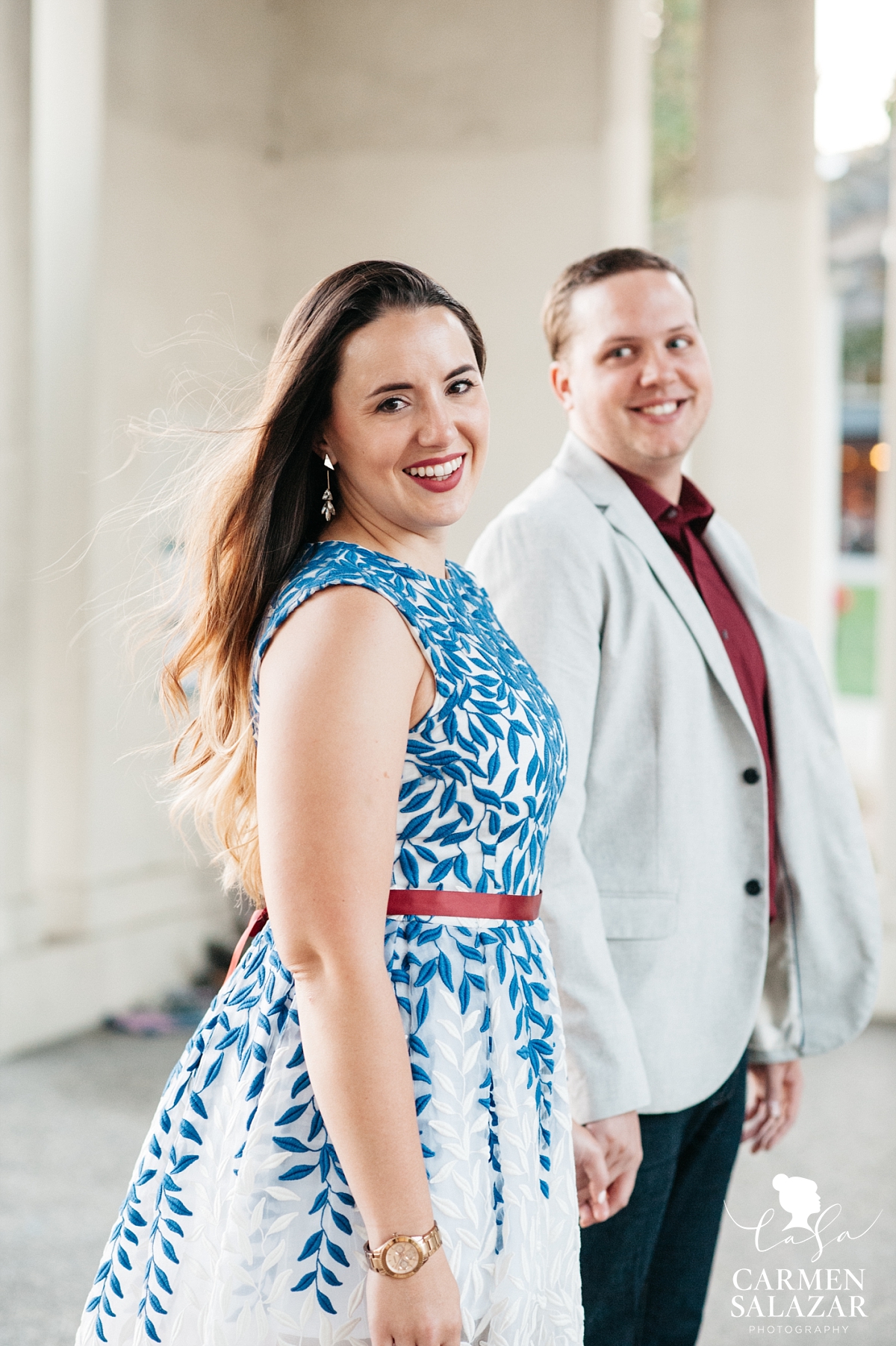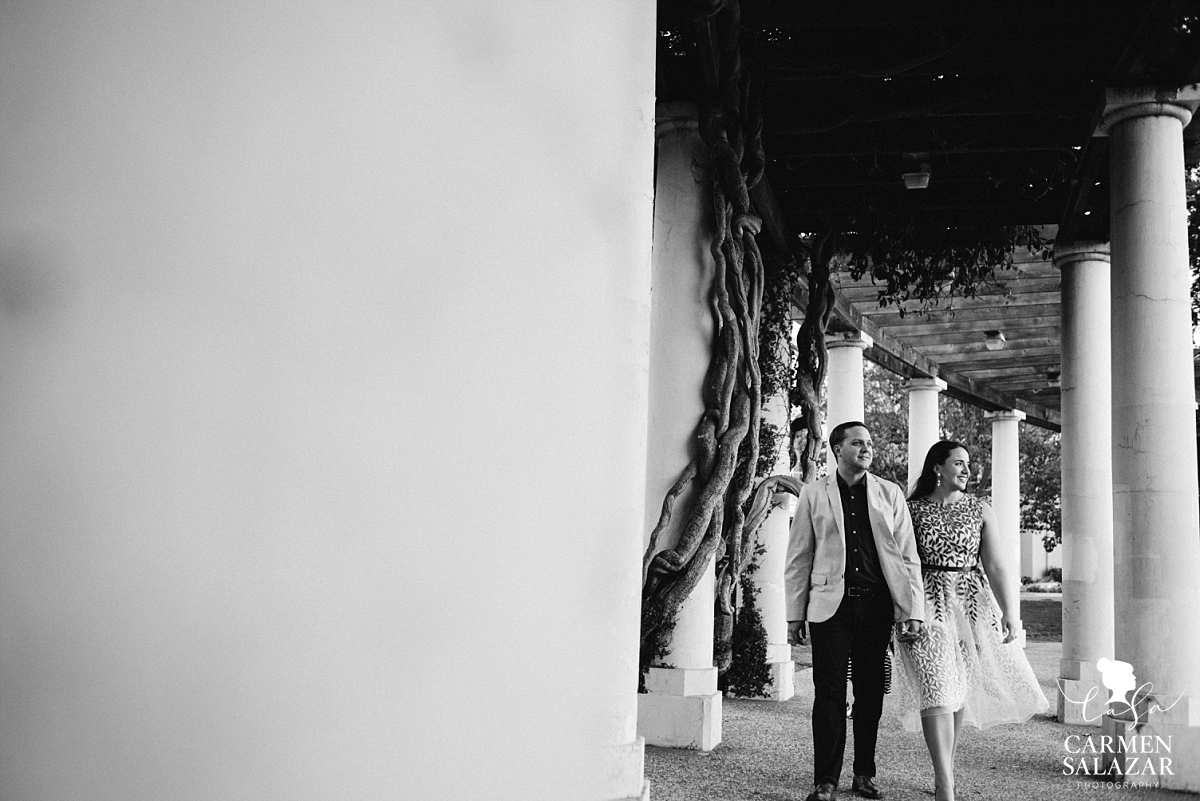 He fell for her quick wit and she fell for his kind eyes (which is why their love song is Kaskade's "Eyes"). These two have a silly and fun loving energy that keeps their relationship passionate and fresh.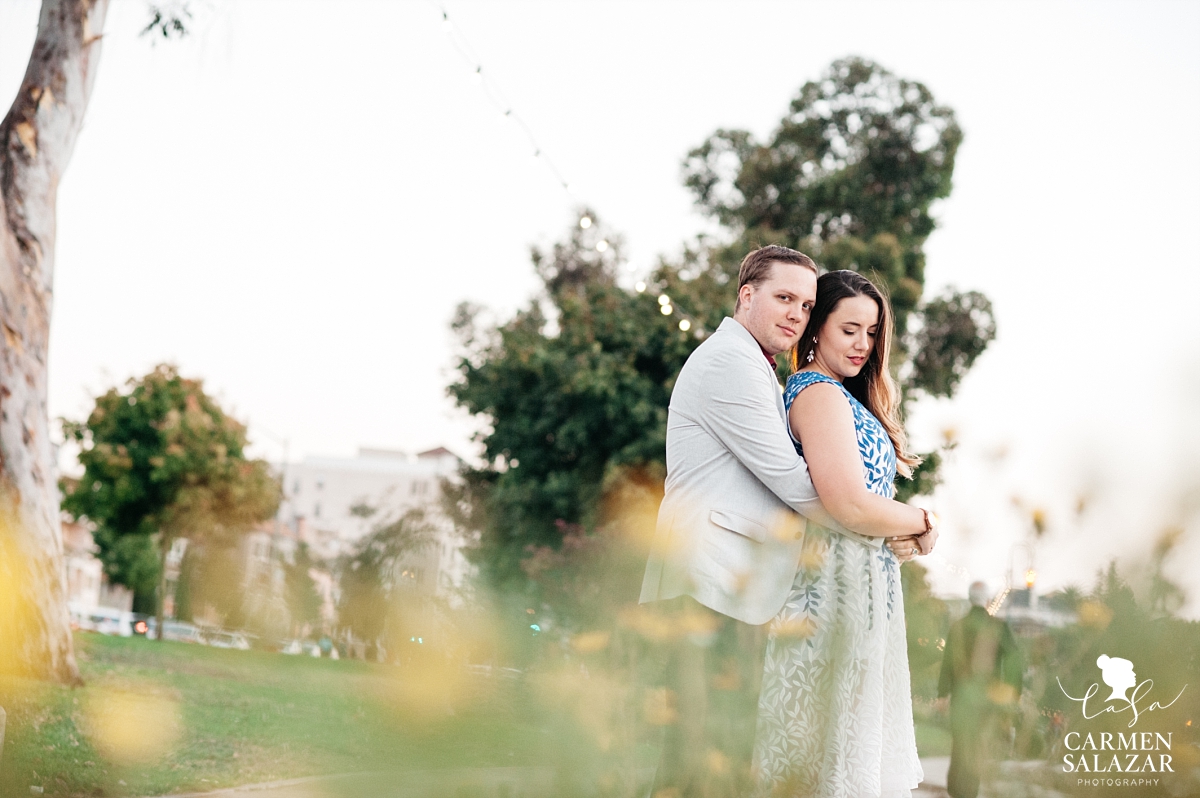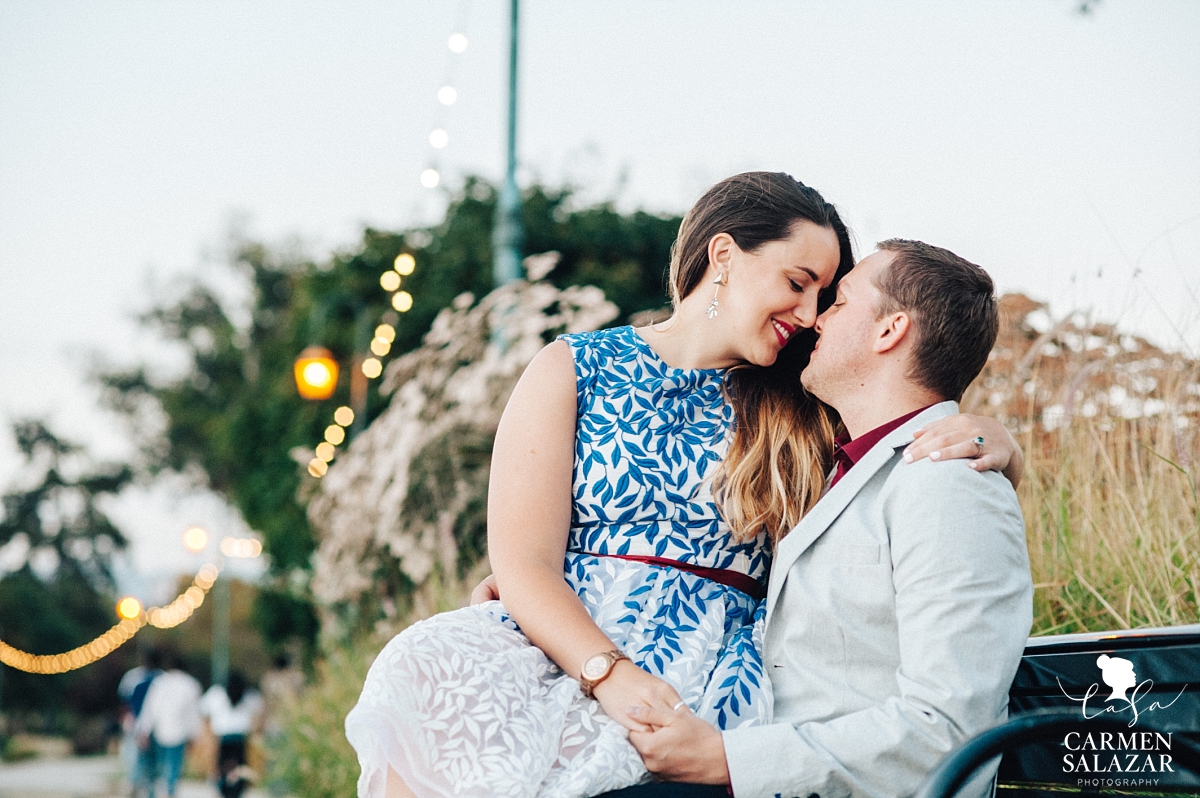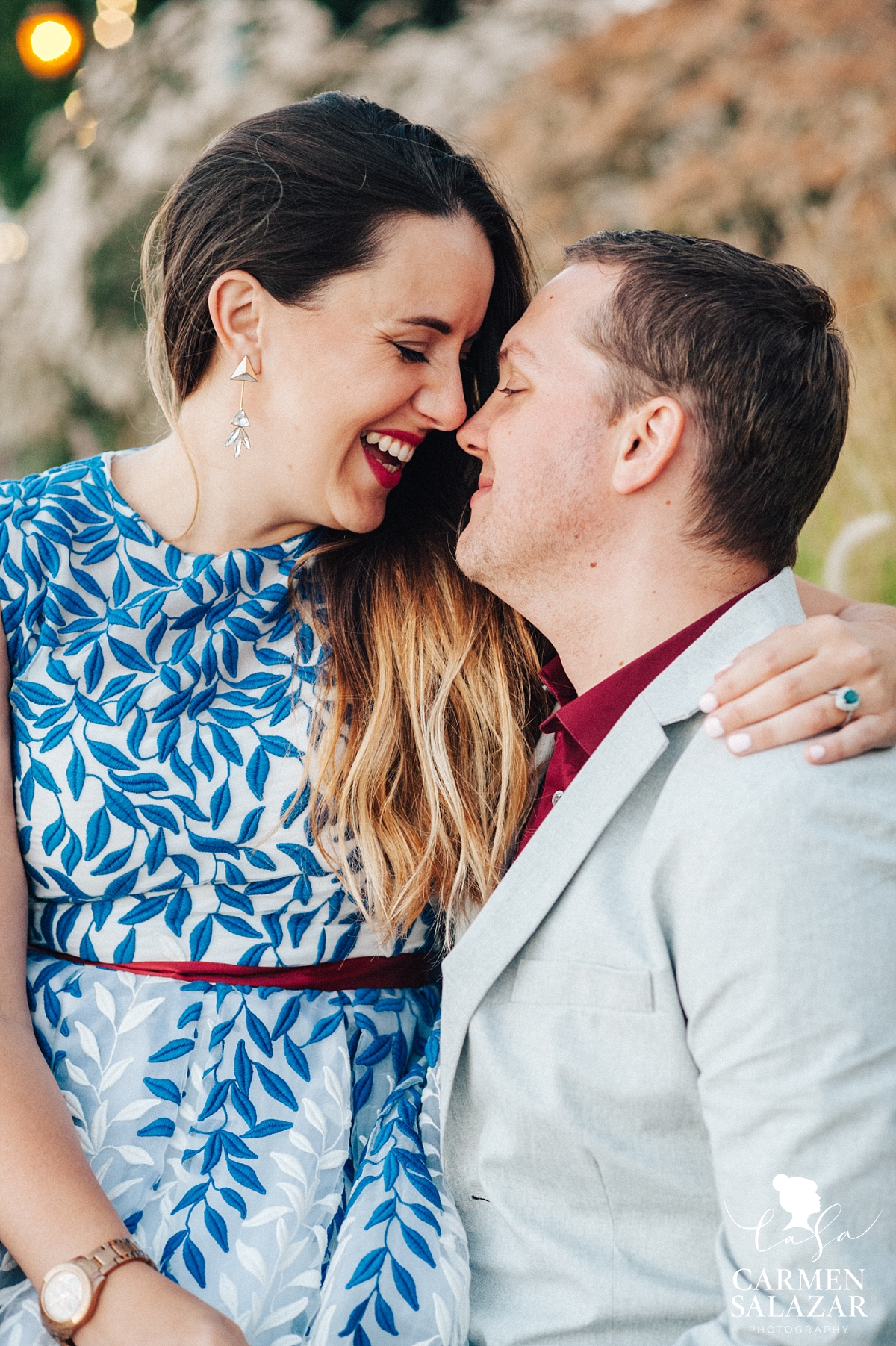 Paul loves that they complement each other's strengths — Kaitlin loves that Paul takes better care of her than anything in the world (except maybe their adorable cats Belle and Bruce) !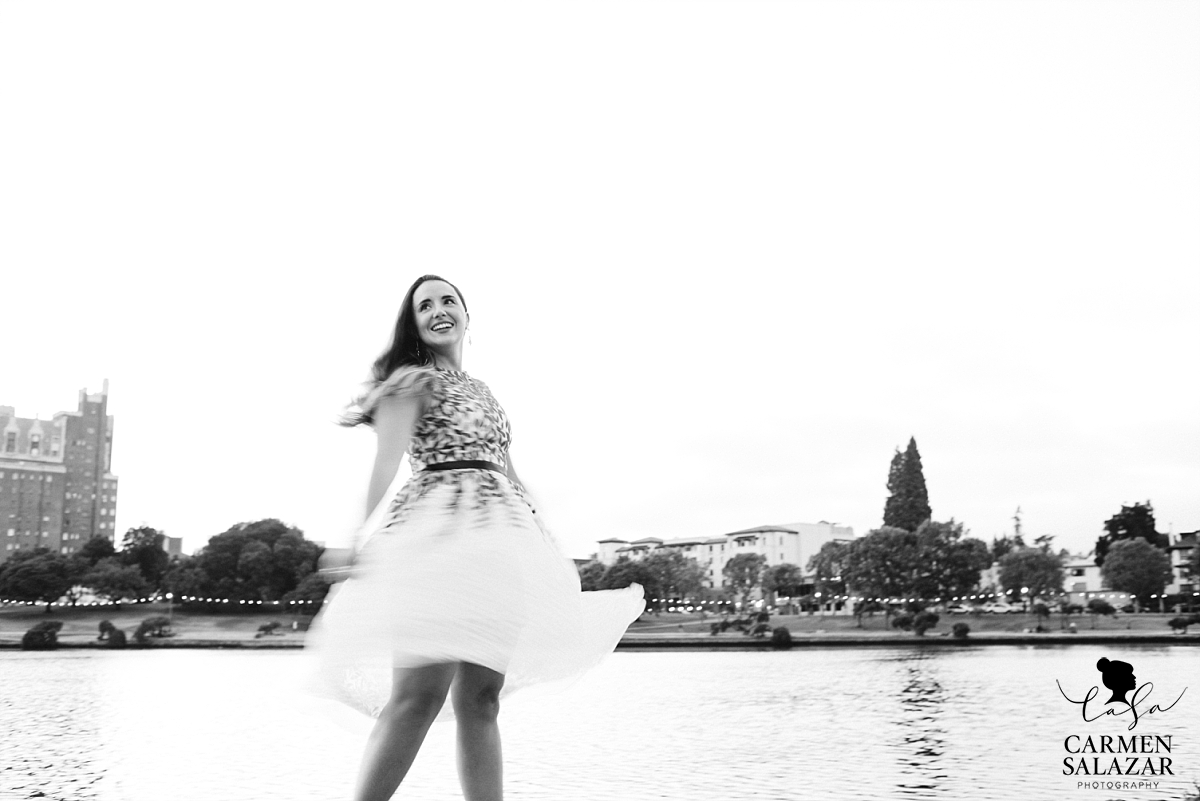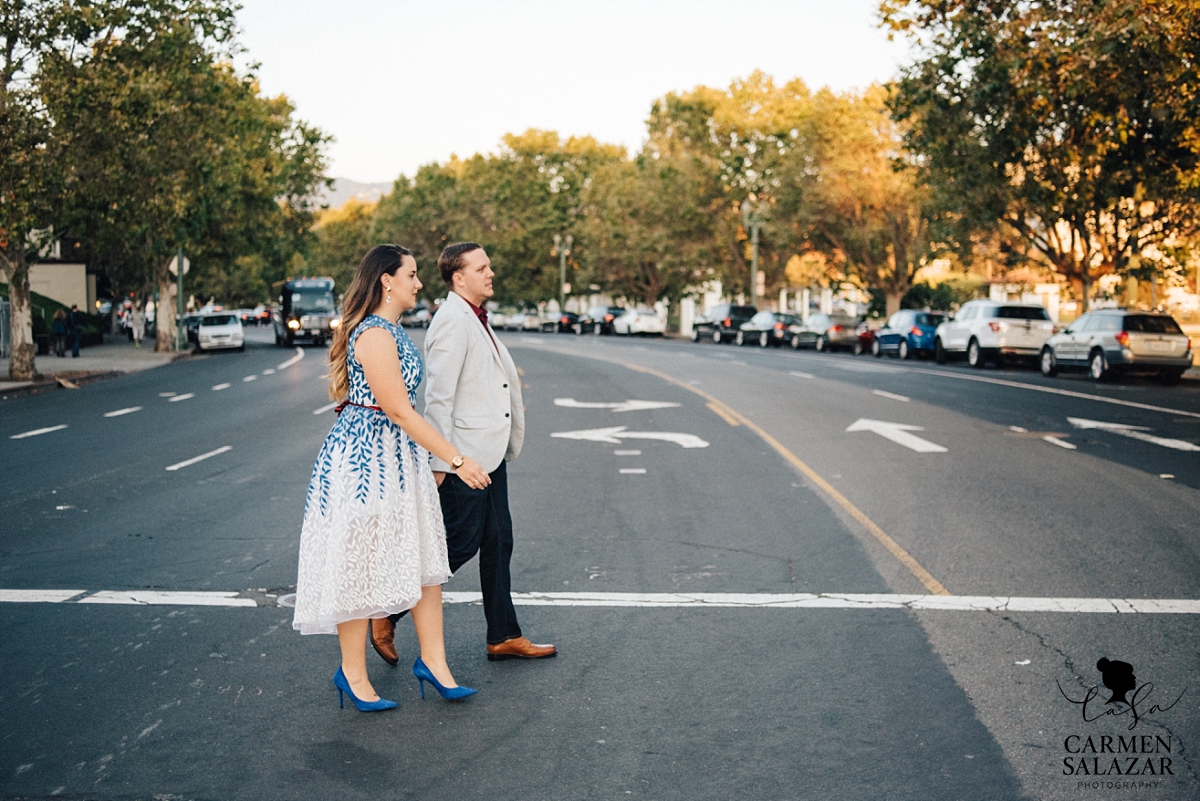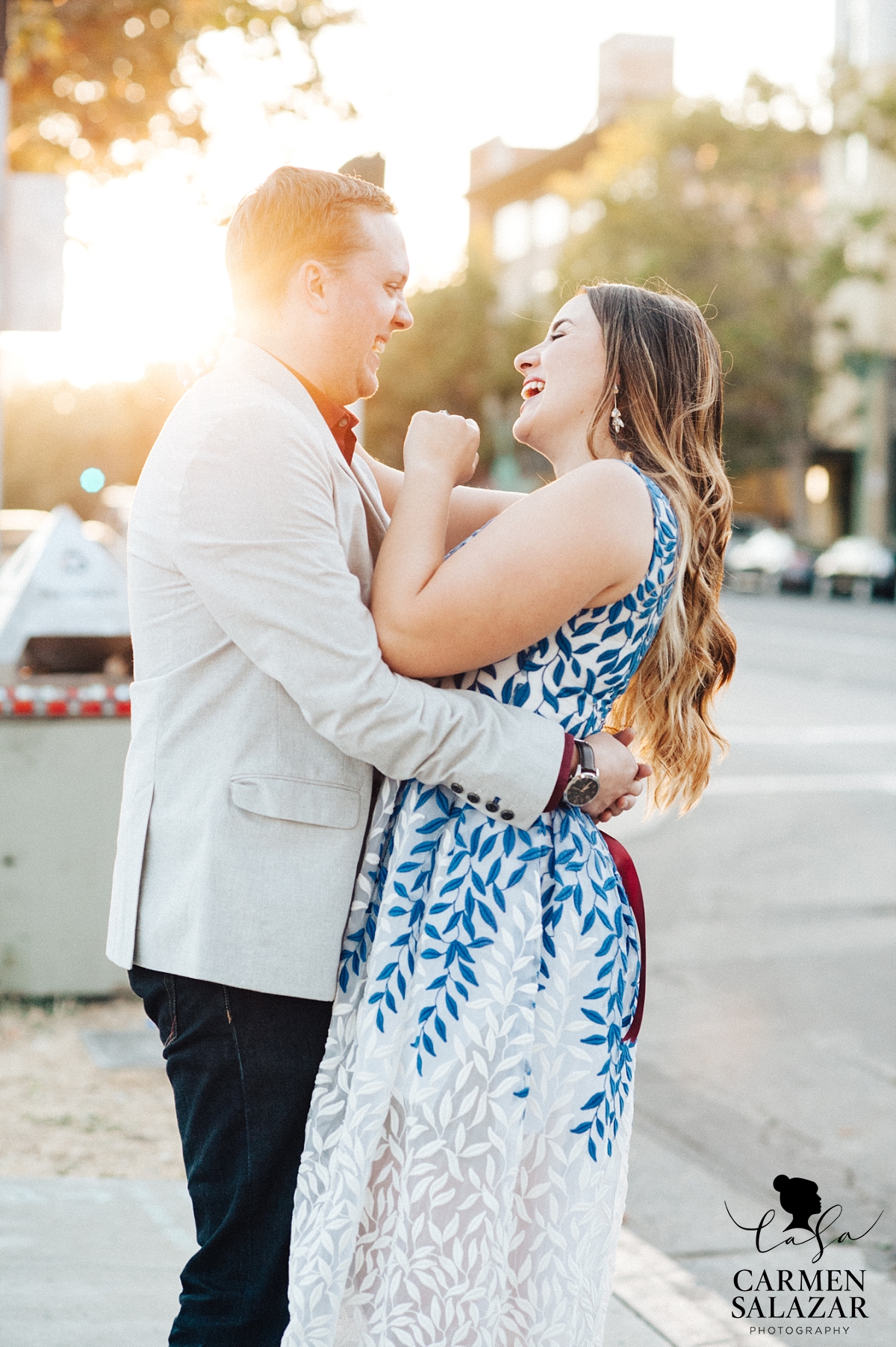 They are both self-described as "relaxed", so they can't wait for a fun wedding where their friends and family can feel at home. We started the session at their cozy casa, so I know it will definitely be a warm and special day!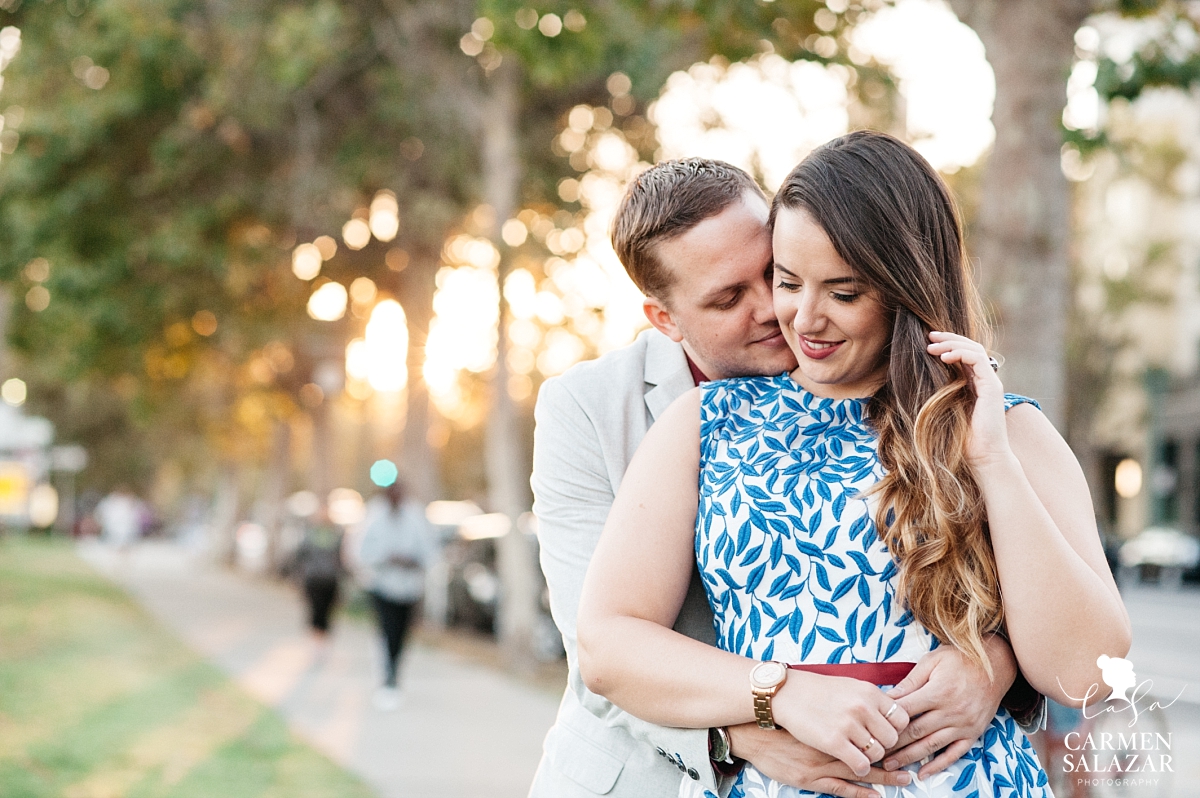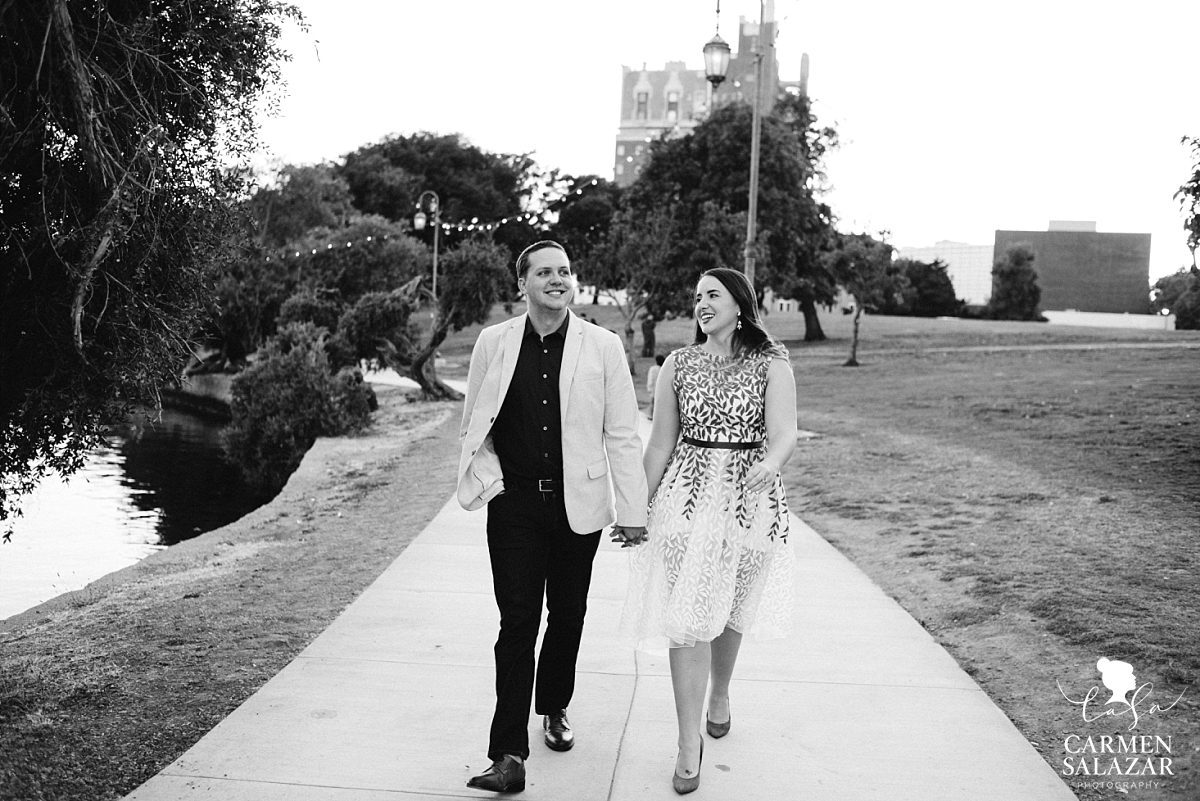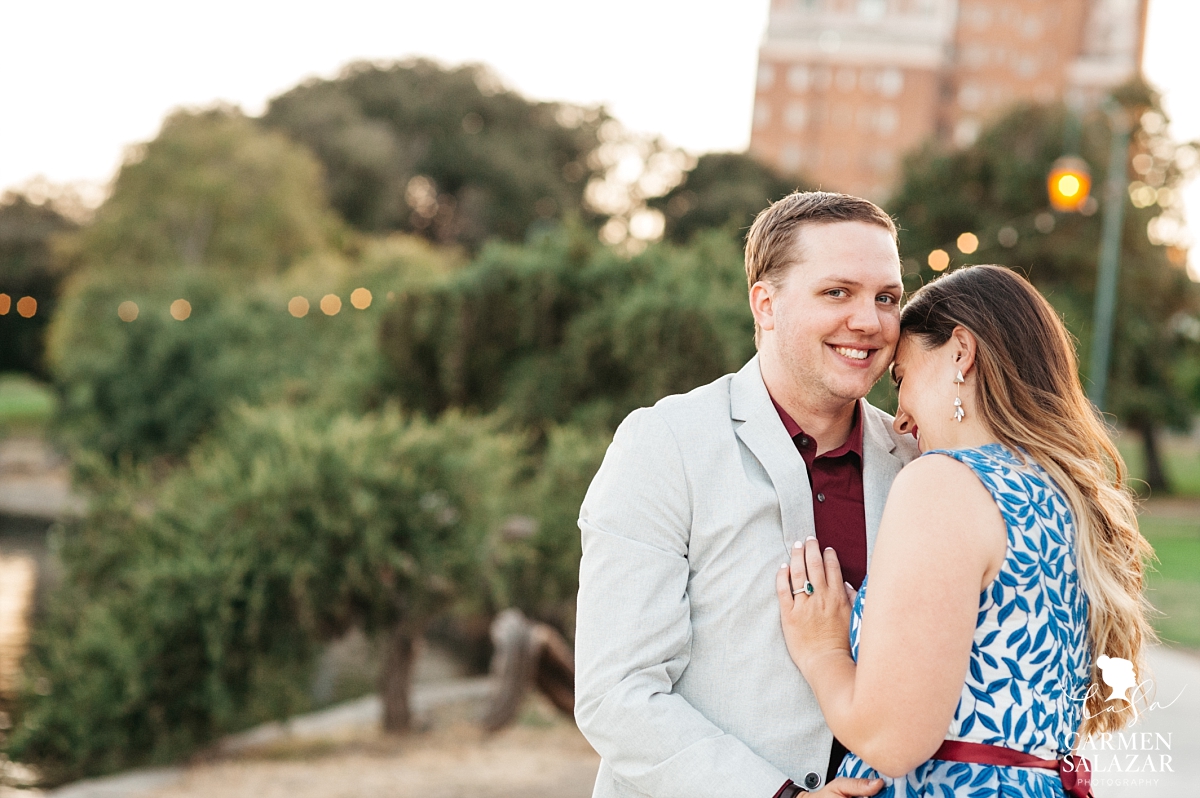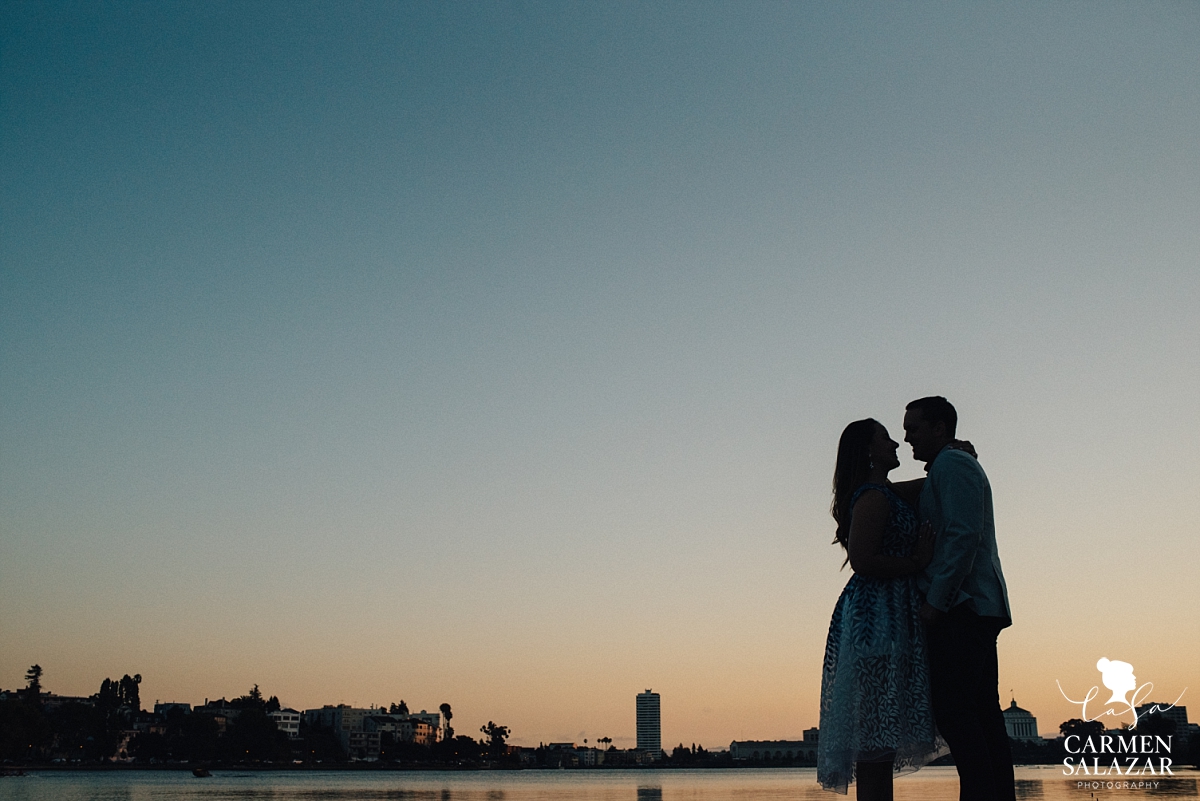 I can't wait to see these two walk the aisle (and I'm rooting for their fur babies to be ring bearers)!