After tying the knot in the gorgeous Santa Clara Mission, Kayla and Michael were ready to put on their dancing shoes and head over to the Westin! Kayla's childhood friend and fabulous event guru Libby Siino created a charming and elegant lilac ballroom reception that made the perfect ending to their romantic day.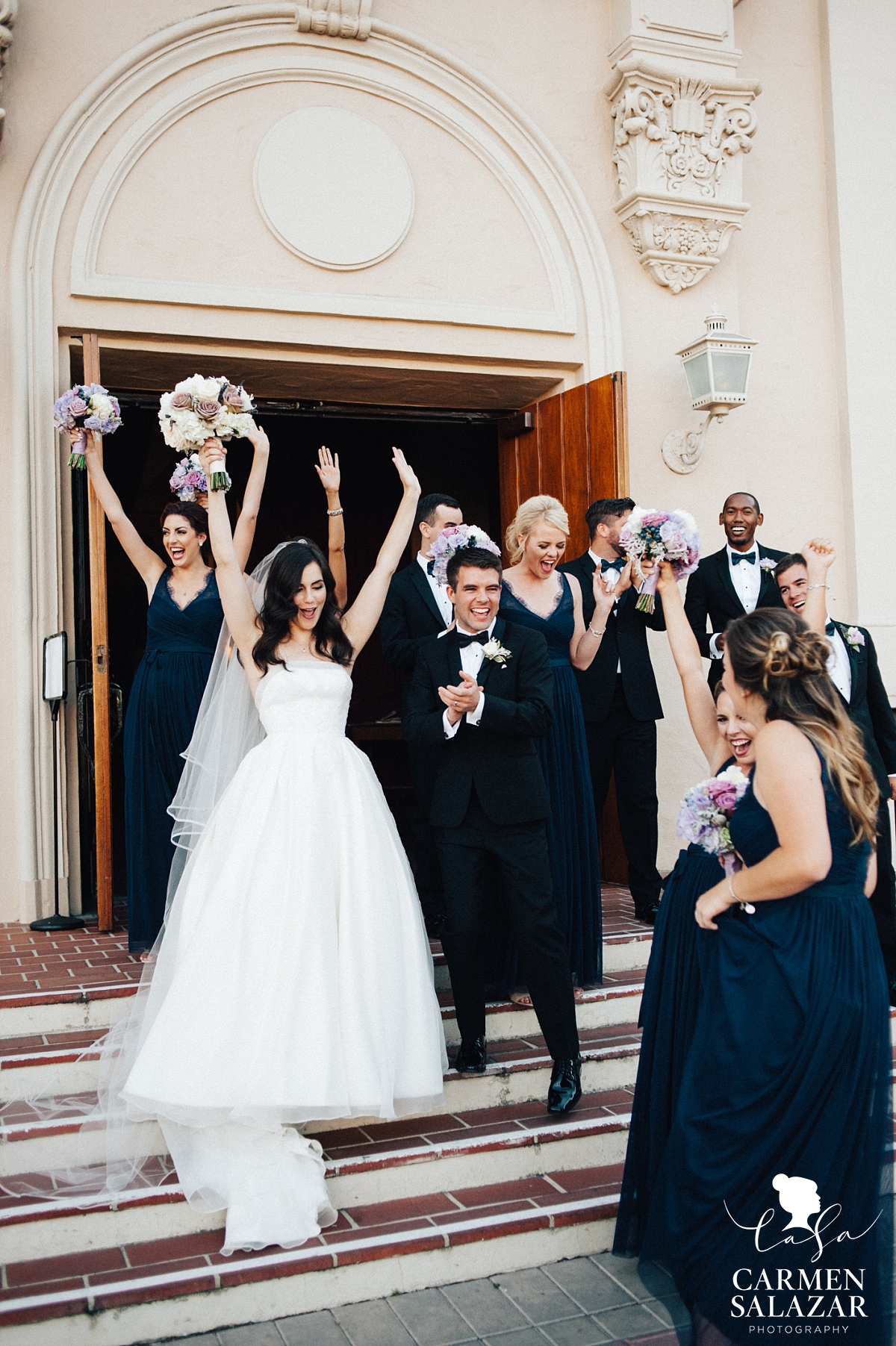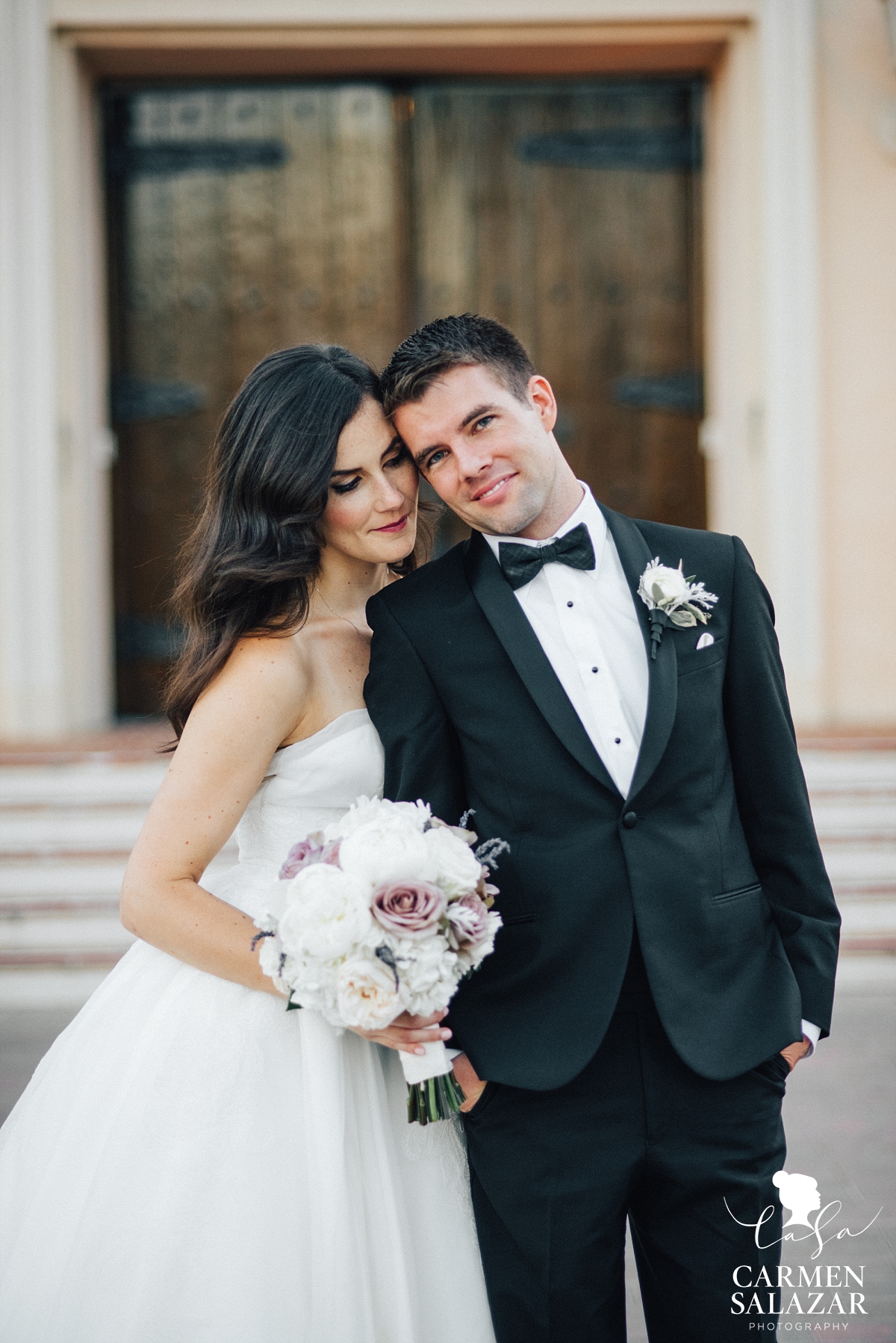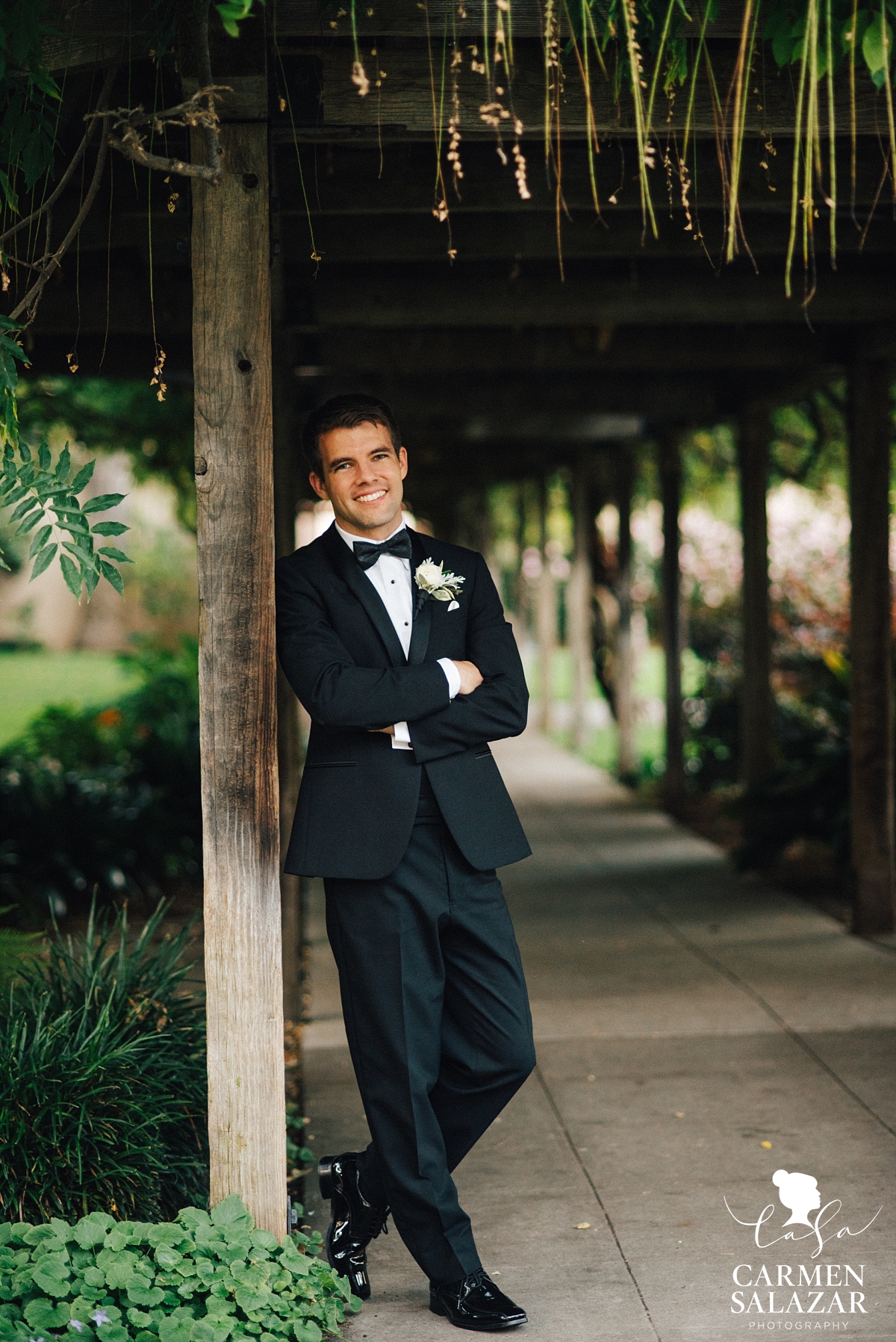 Before leaving for the party, Michael requested that we made a quick stop to recreate a photograph from his parent's wedding day — his favorite portrait of his father at his age also on his wedding day!
I have to say Michael's classic charm created a very nostalgic and handsome portrait!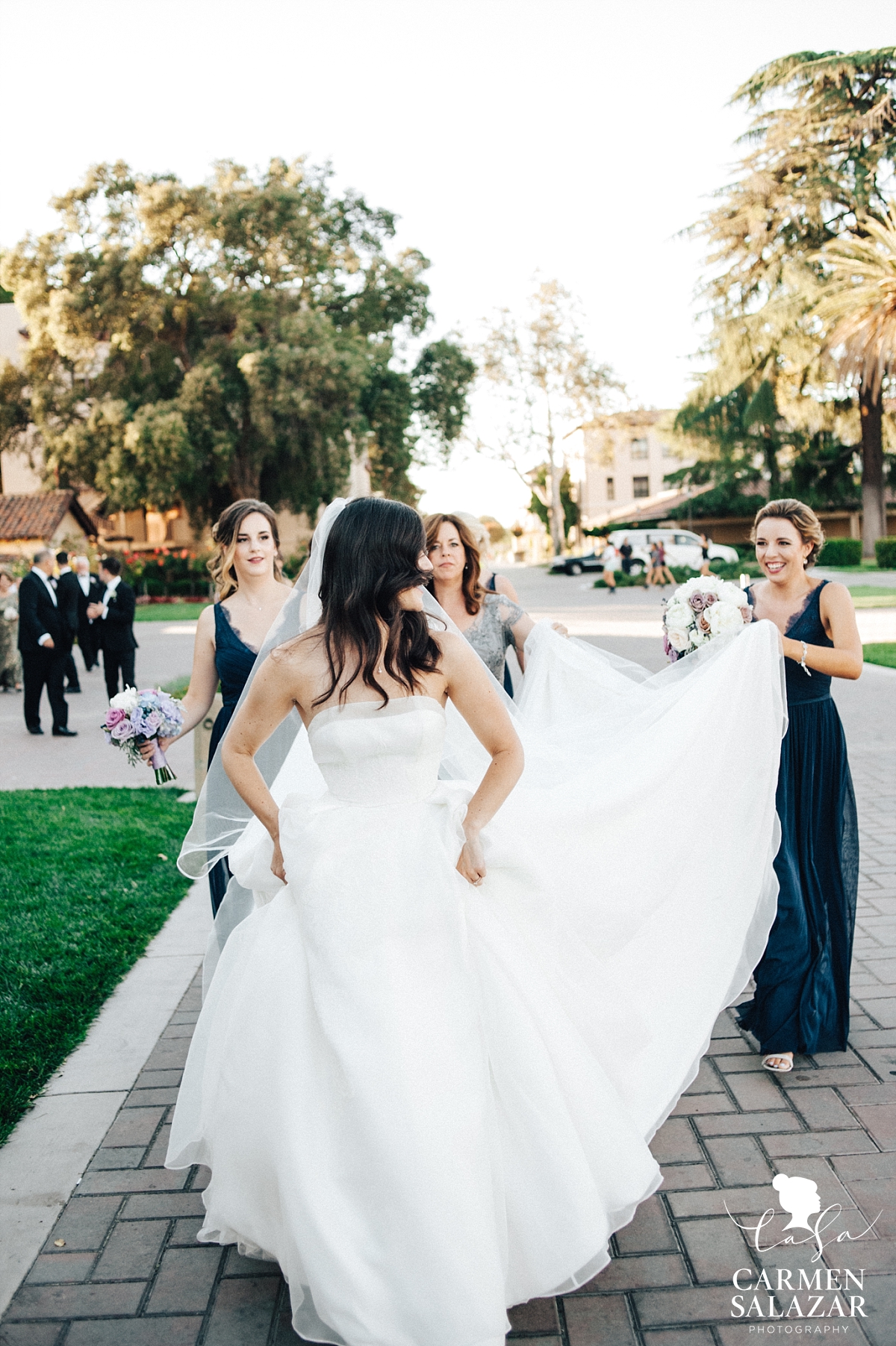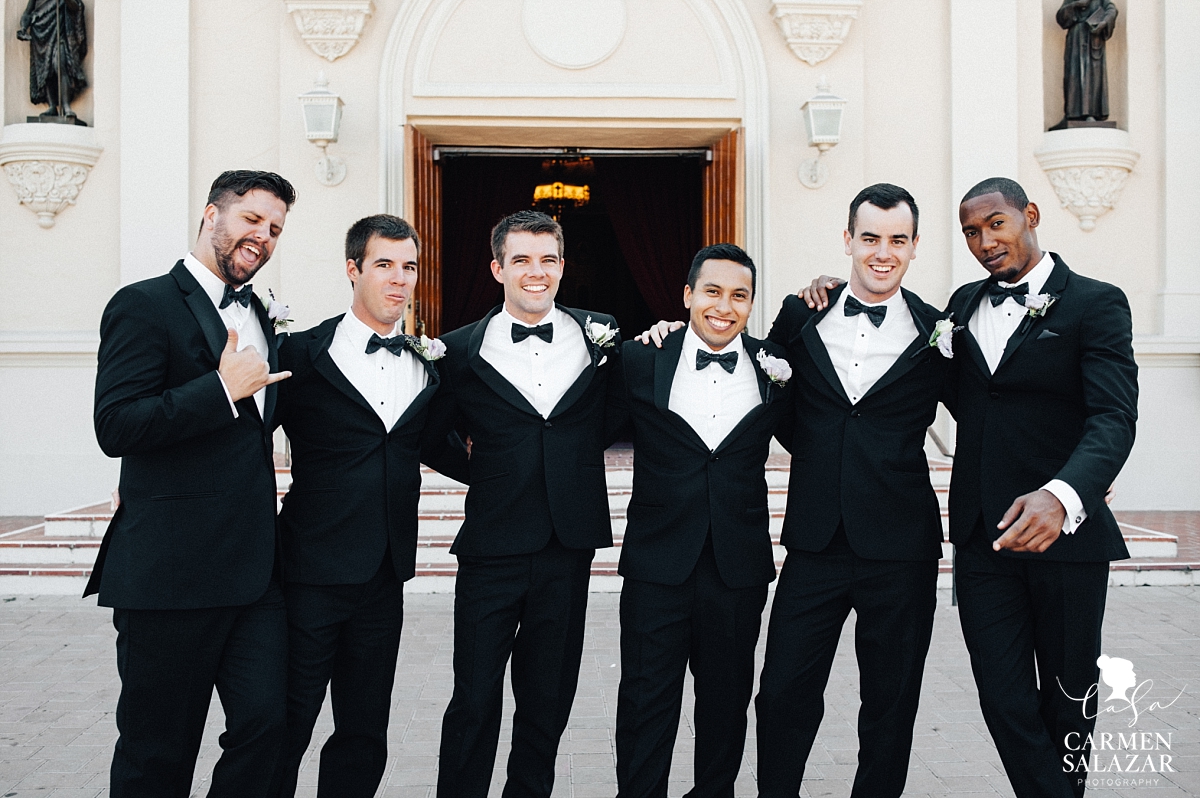 These dashing groomsmen and stunning bridesmaids got into a literal sing-off during their portraits. Of course all being college acapella singers helped a little bit, this crew was too much!!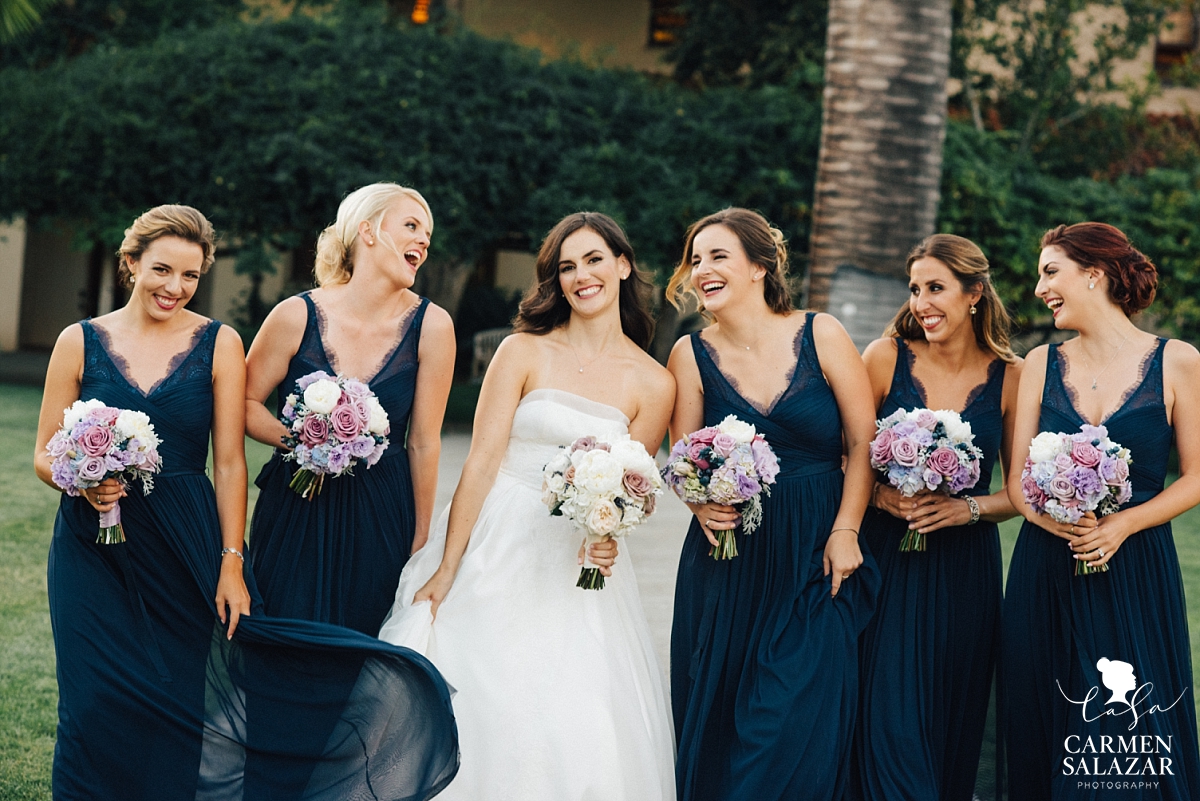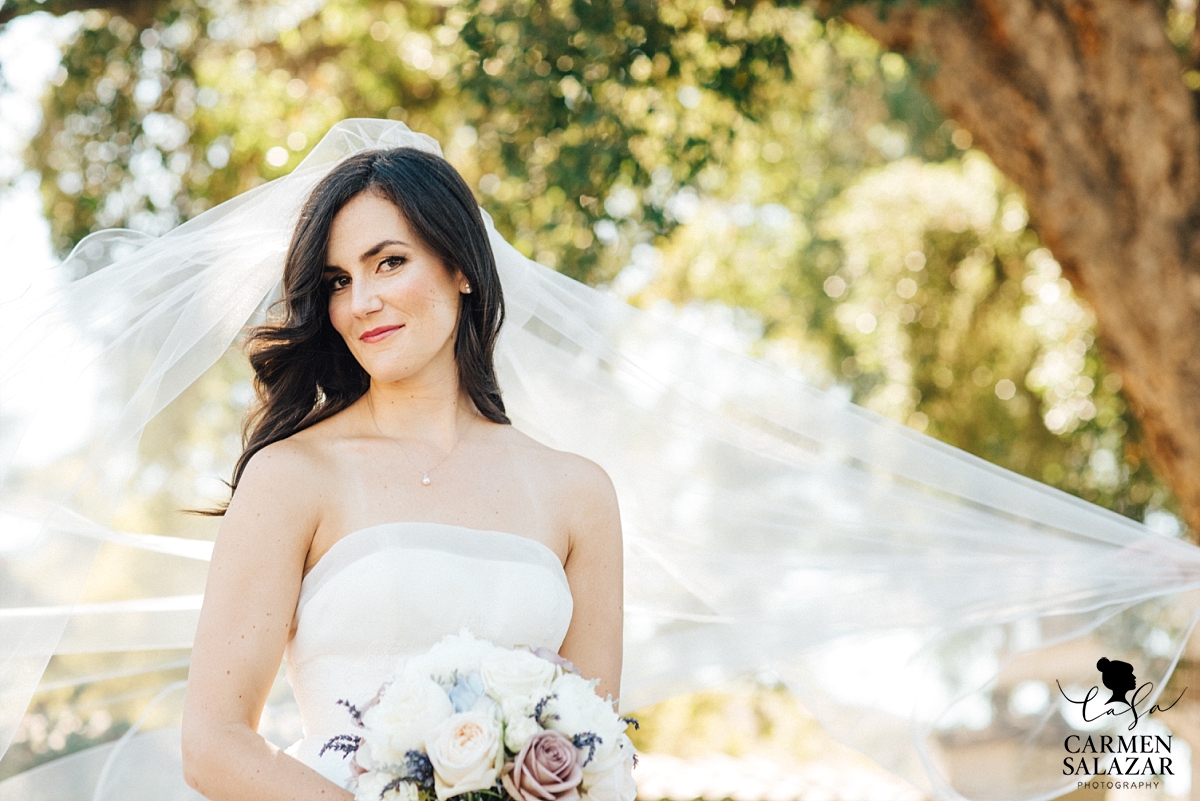 While Kayla's friends might think she looks like a vintage Disney princess, Kayla was giving me some Jackie O classic glamour – a timeless beauty, for sure.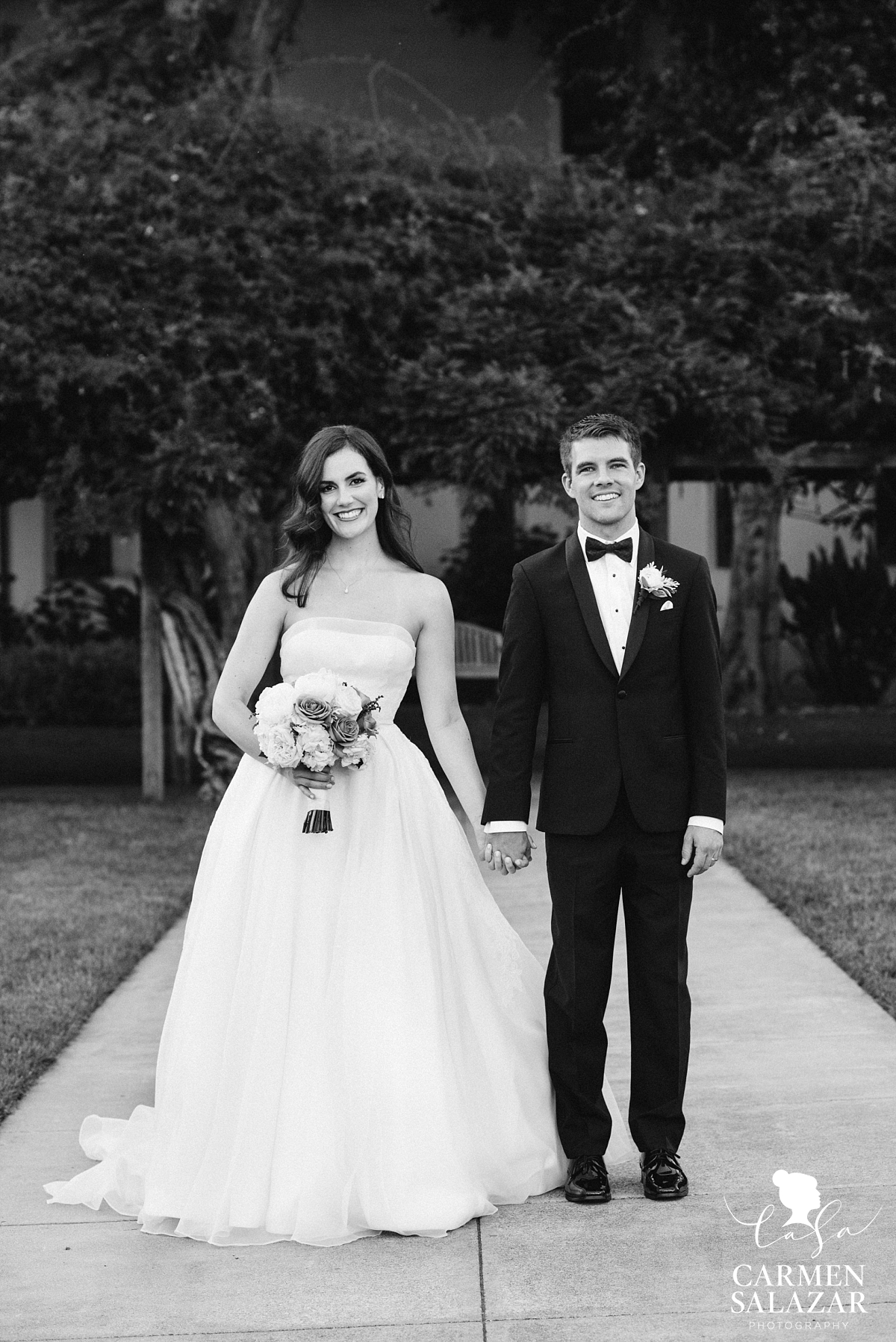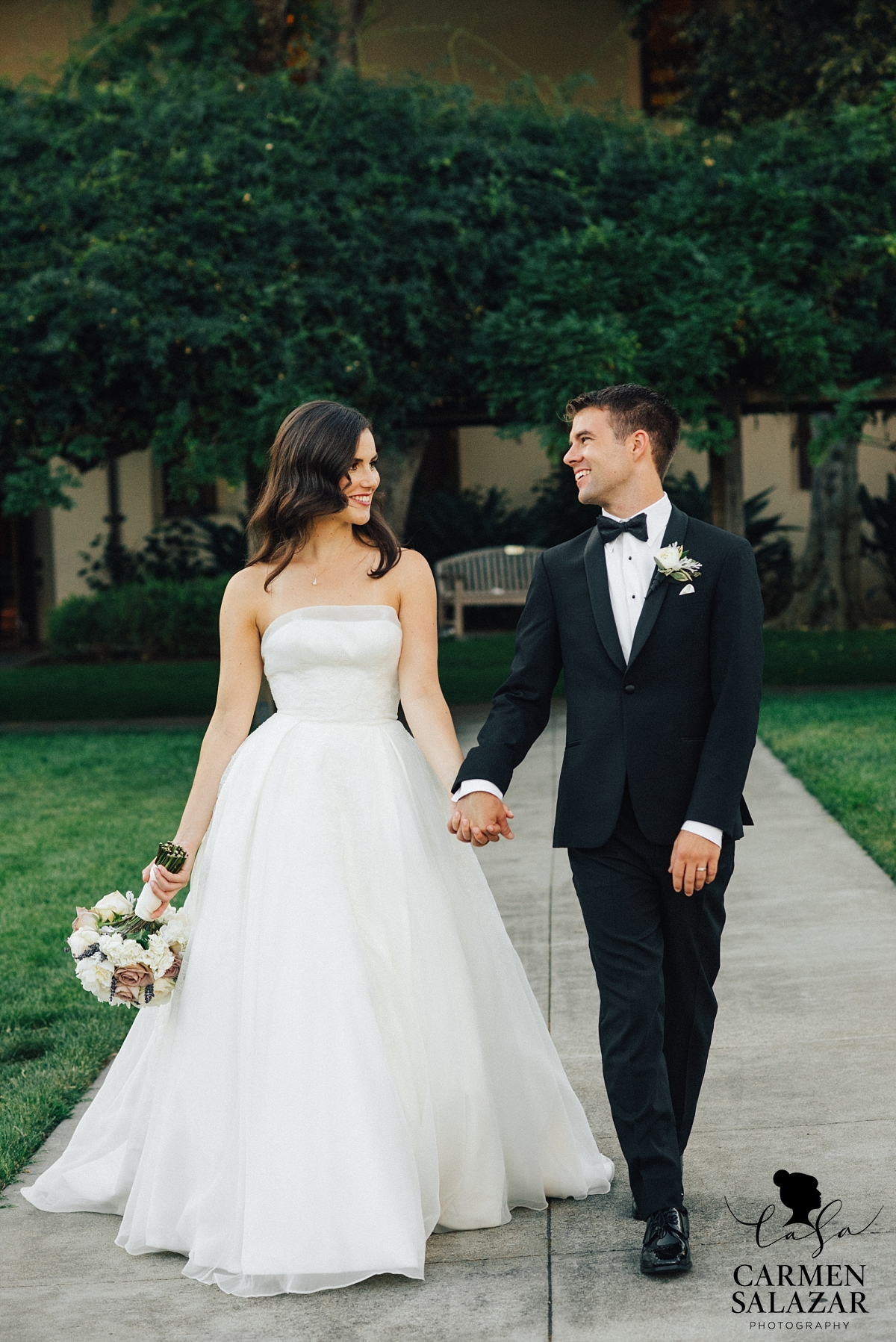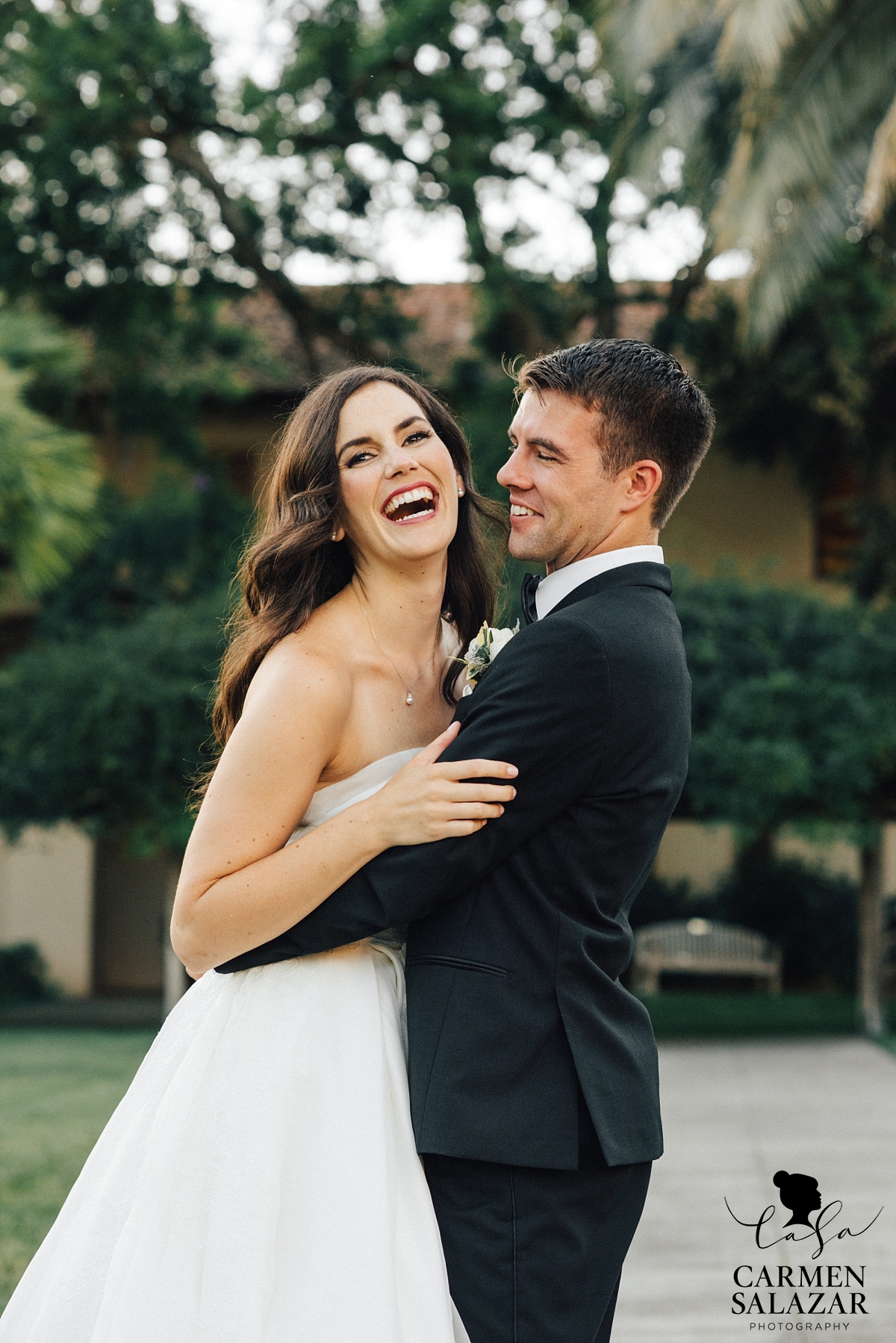 Kayla is an actress back in New York, so it's only fitting that these love birds met at their production of You're A Good Man, Charlie Brown at Santa Clara University.
Michael brought Kayla back to their alma mater to propose – while his acting career ended with their play, he still is in the front row every time to see his beautiful wife's productions.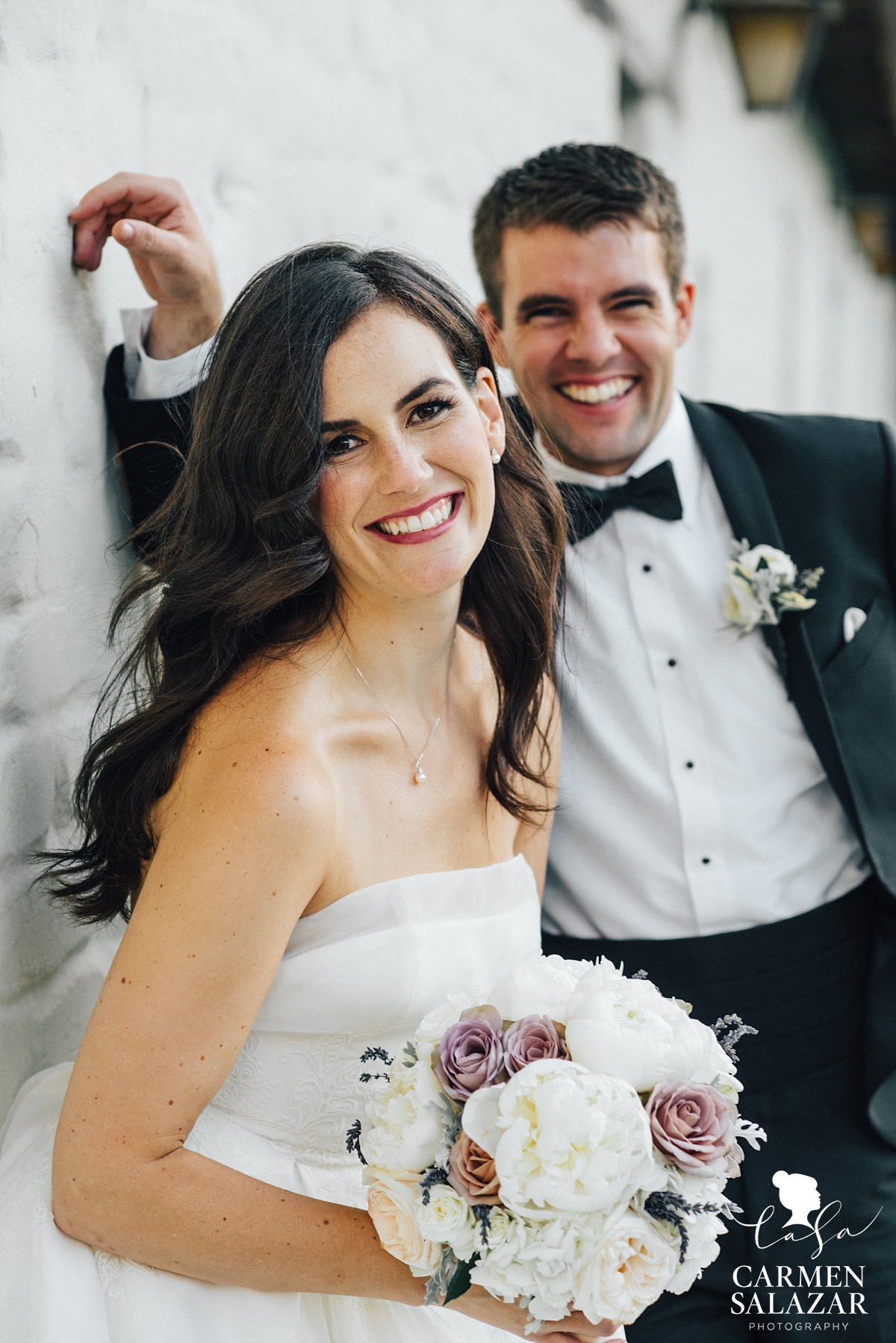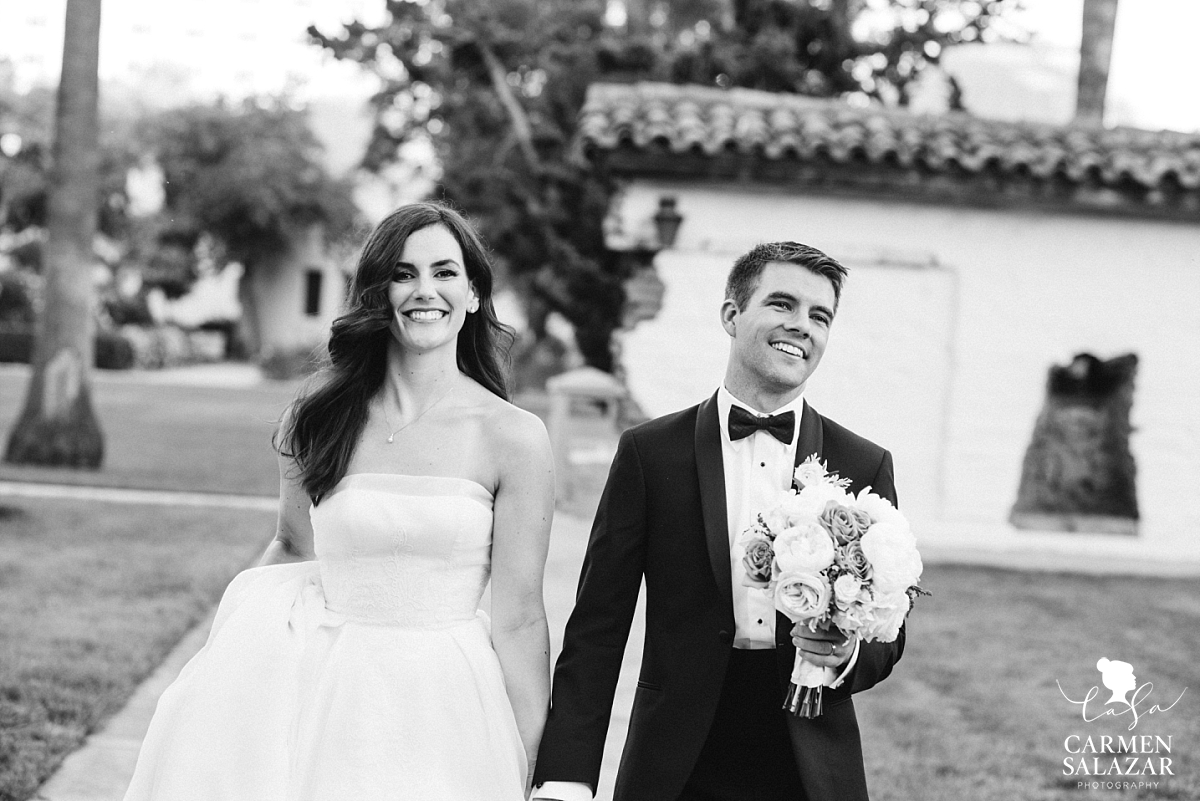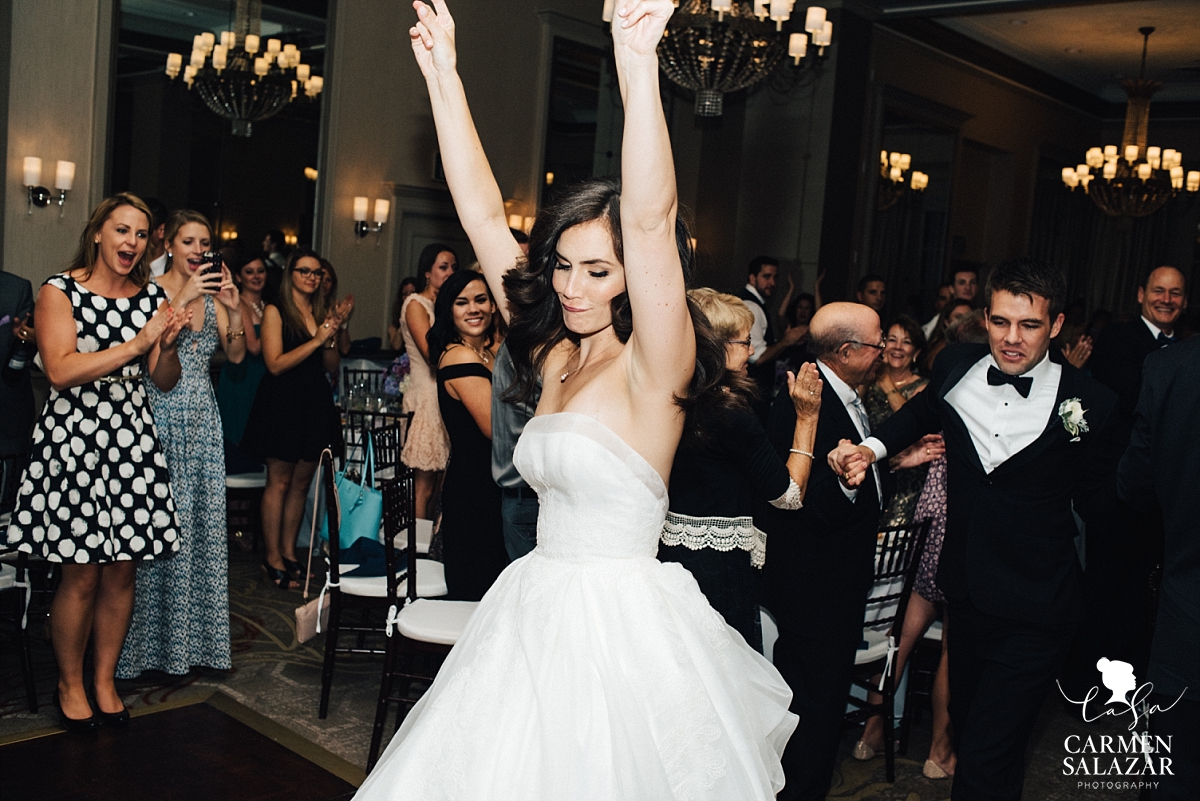 This musical bridal party made their grand entrance singing and dancing as you can expect! The entire bridal party broke into a serenade of "My Girl" to our beautiful bride.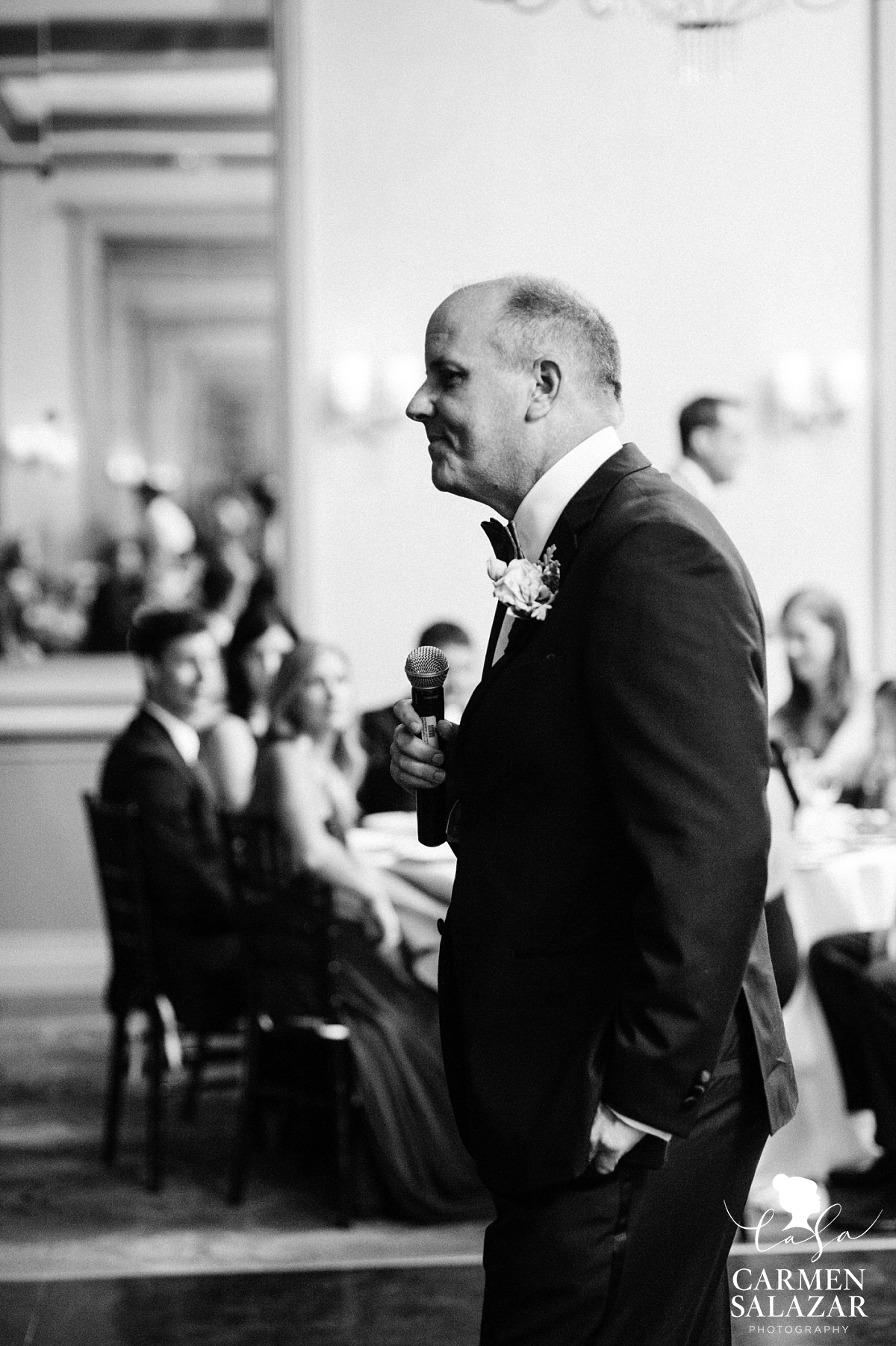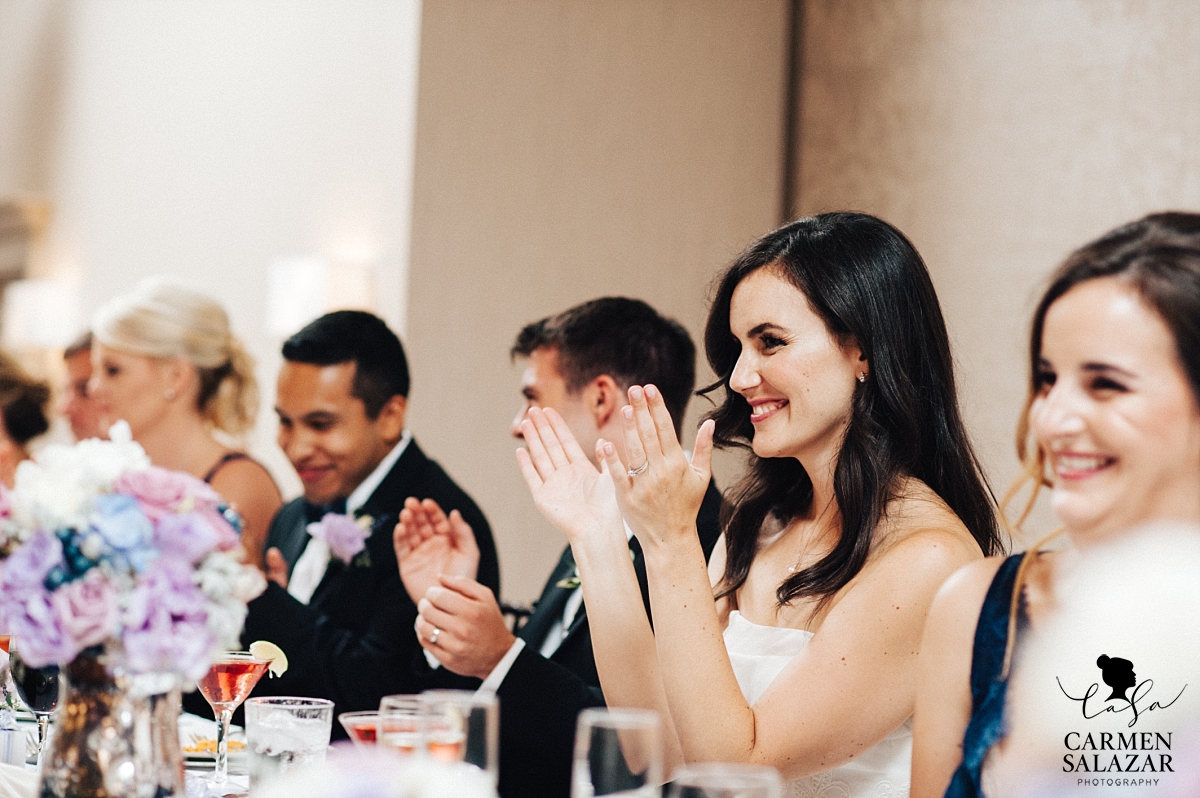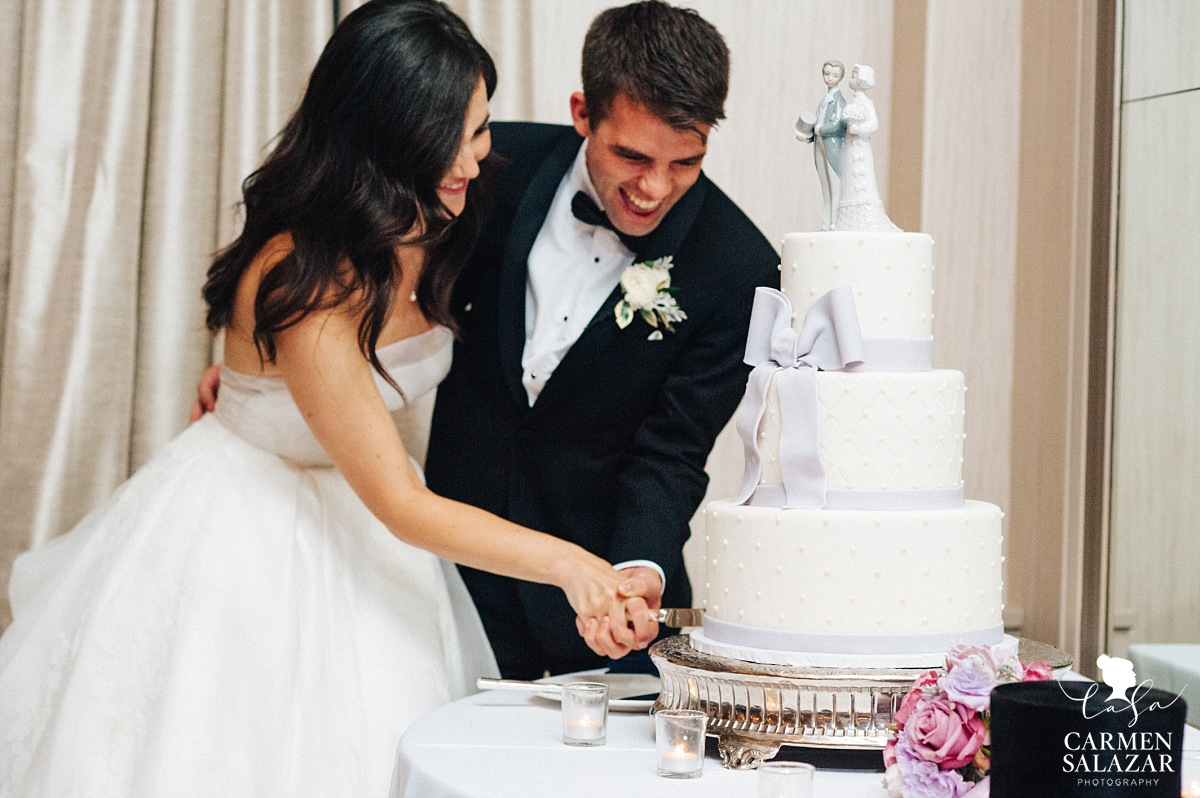 I just love Kayla and Michael's vintage lilac touches – including this classic cake topper, that probably was very sentimental to their own parents' weddings.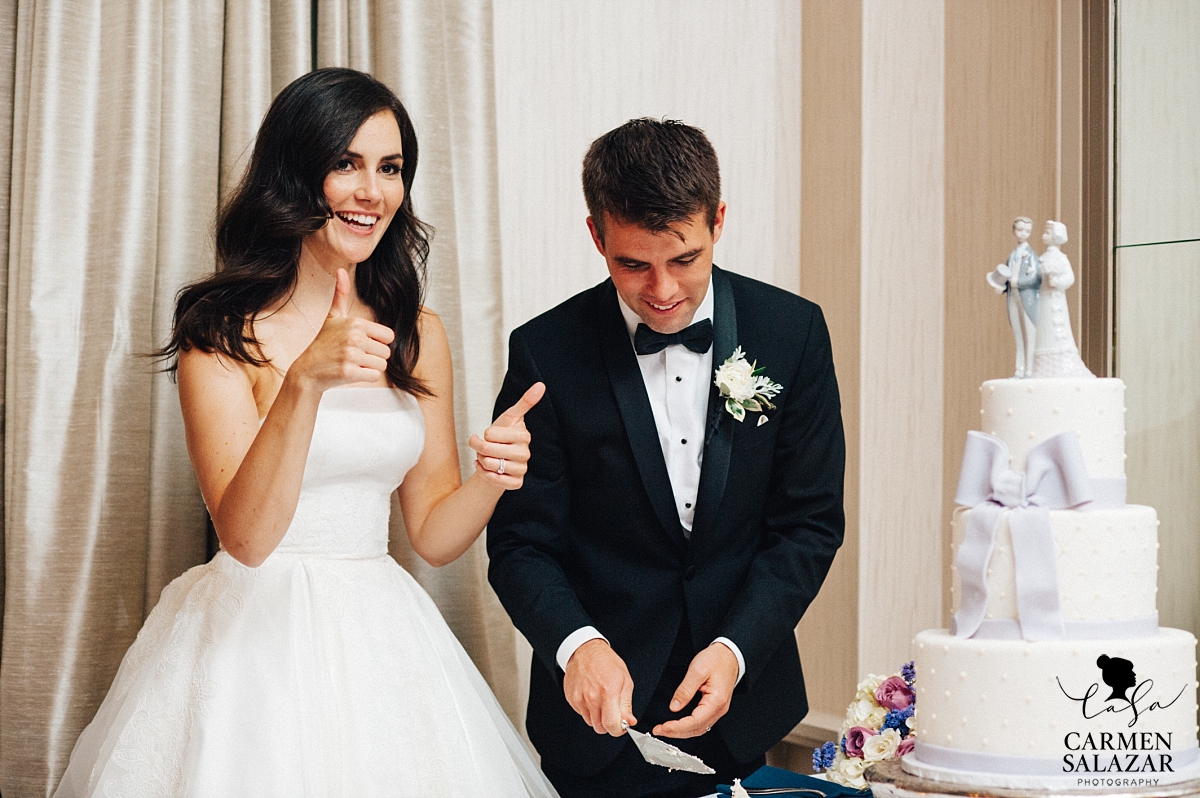 Good work Libby!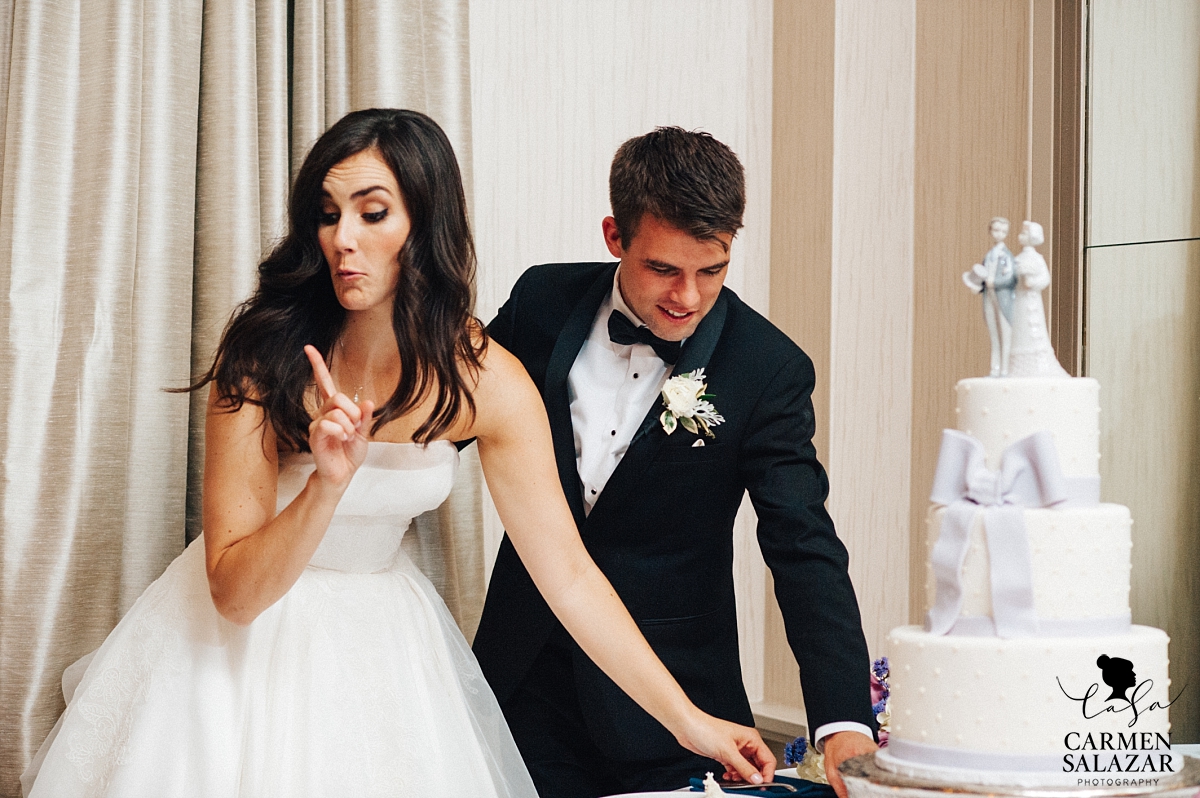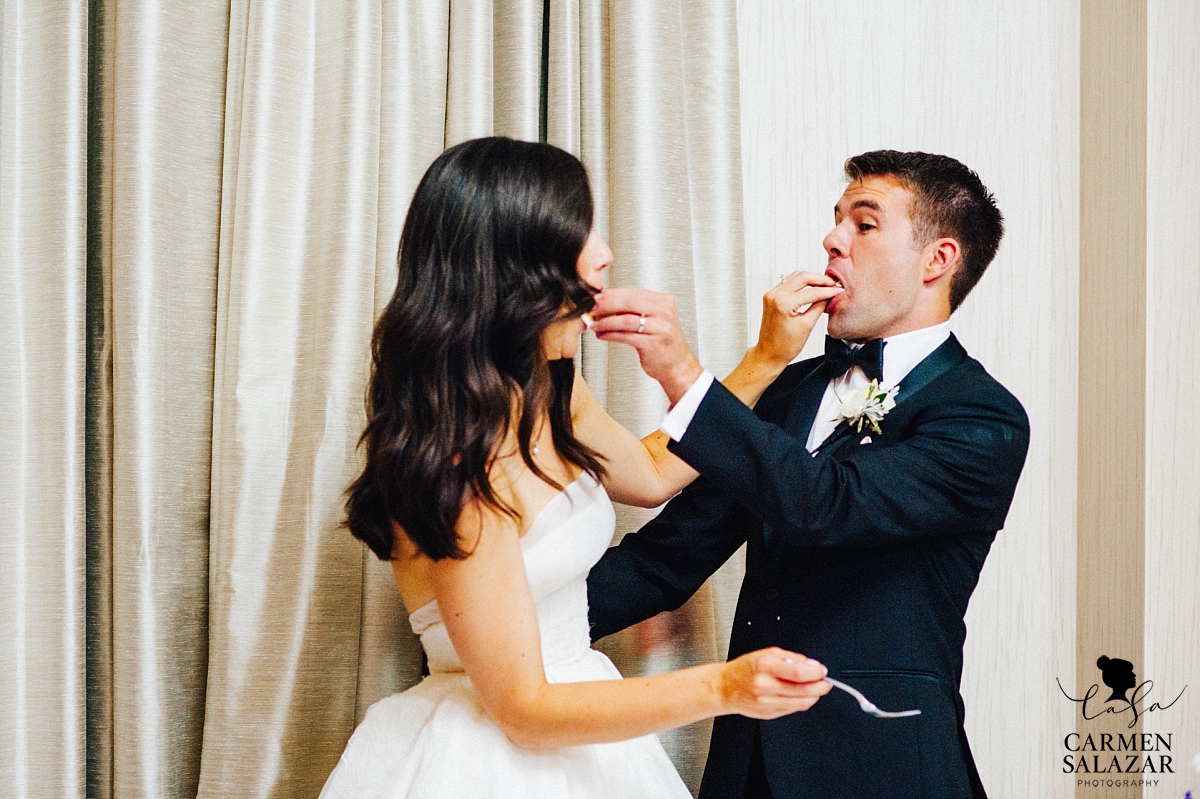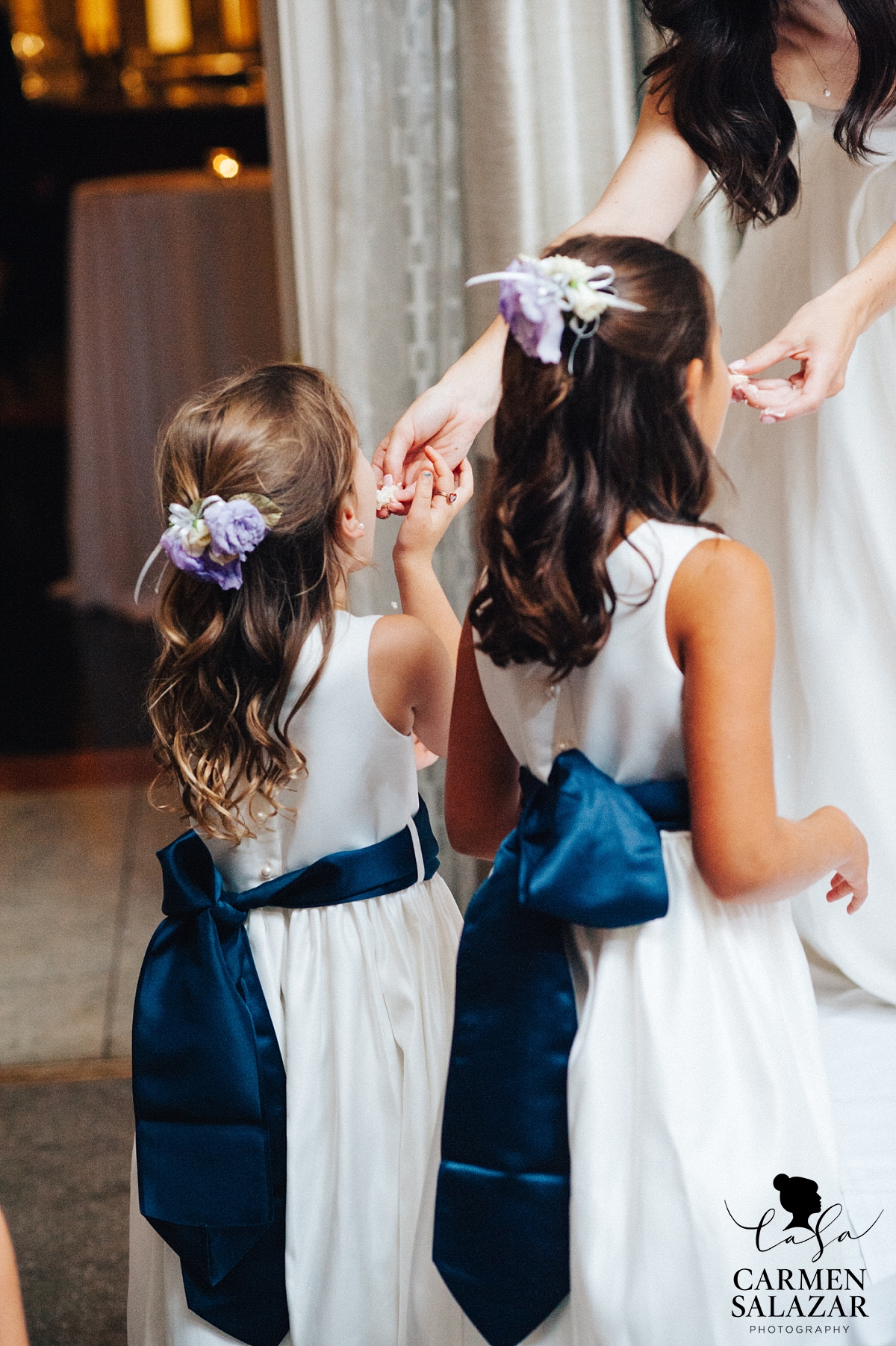 Kayla fed her very patient flower girls cake, with a sugar rush to get them moving on the dance floor shortly after!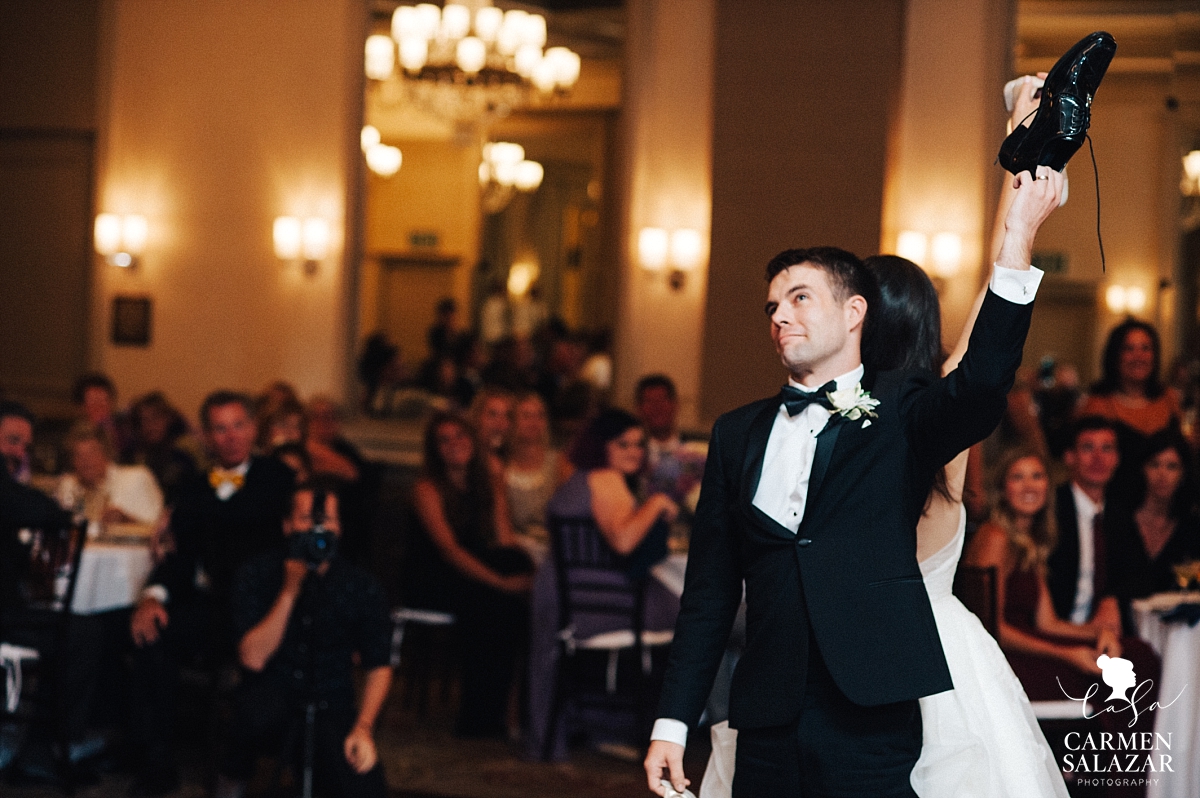 Pro-Tip: Impromptu wedding shoe games lead to some hilarious honestly about your S.O.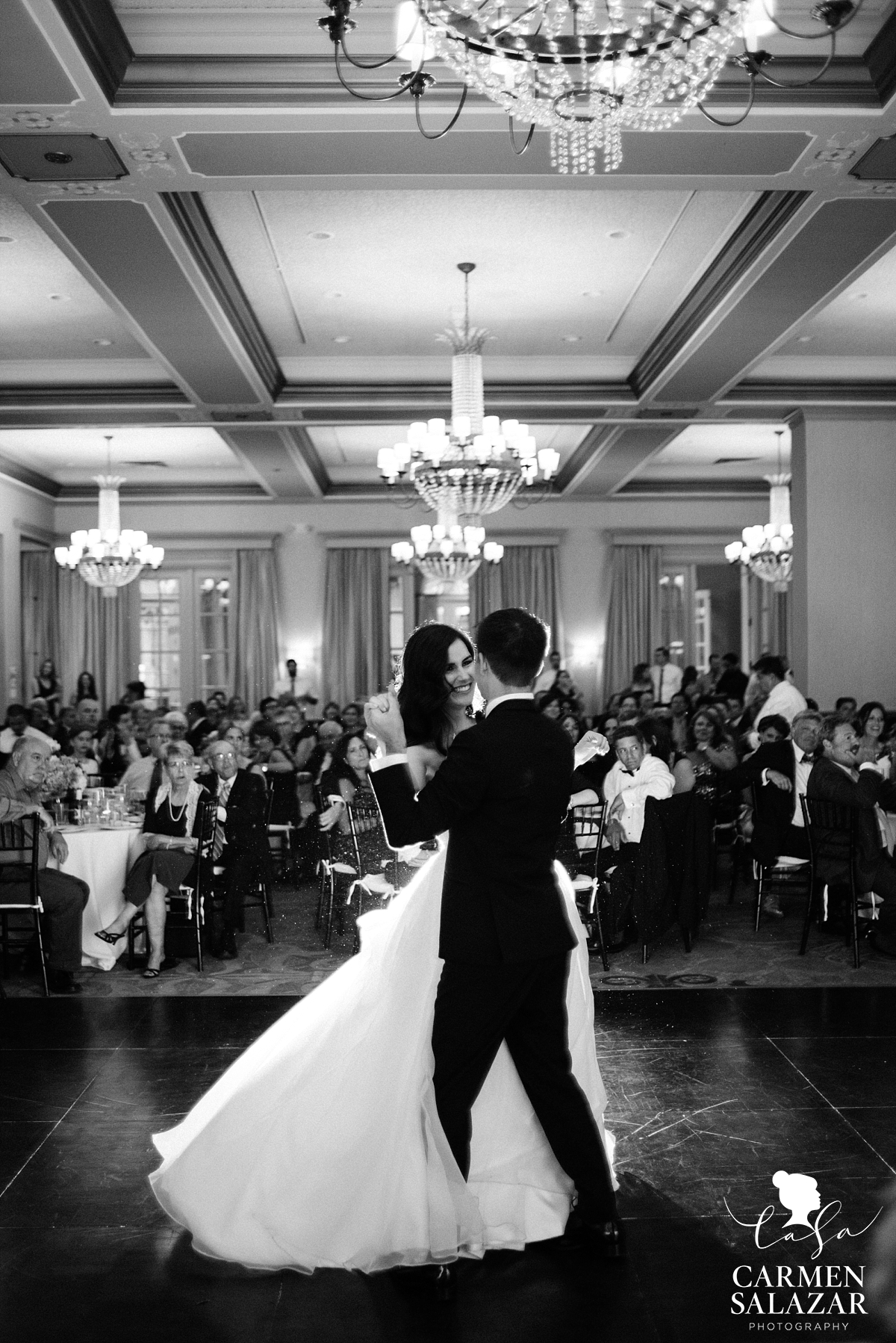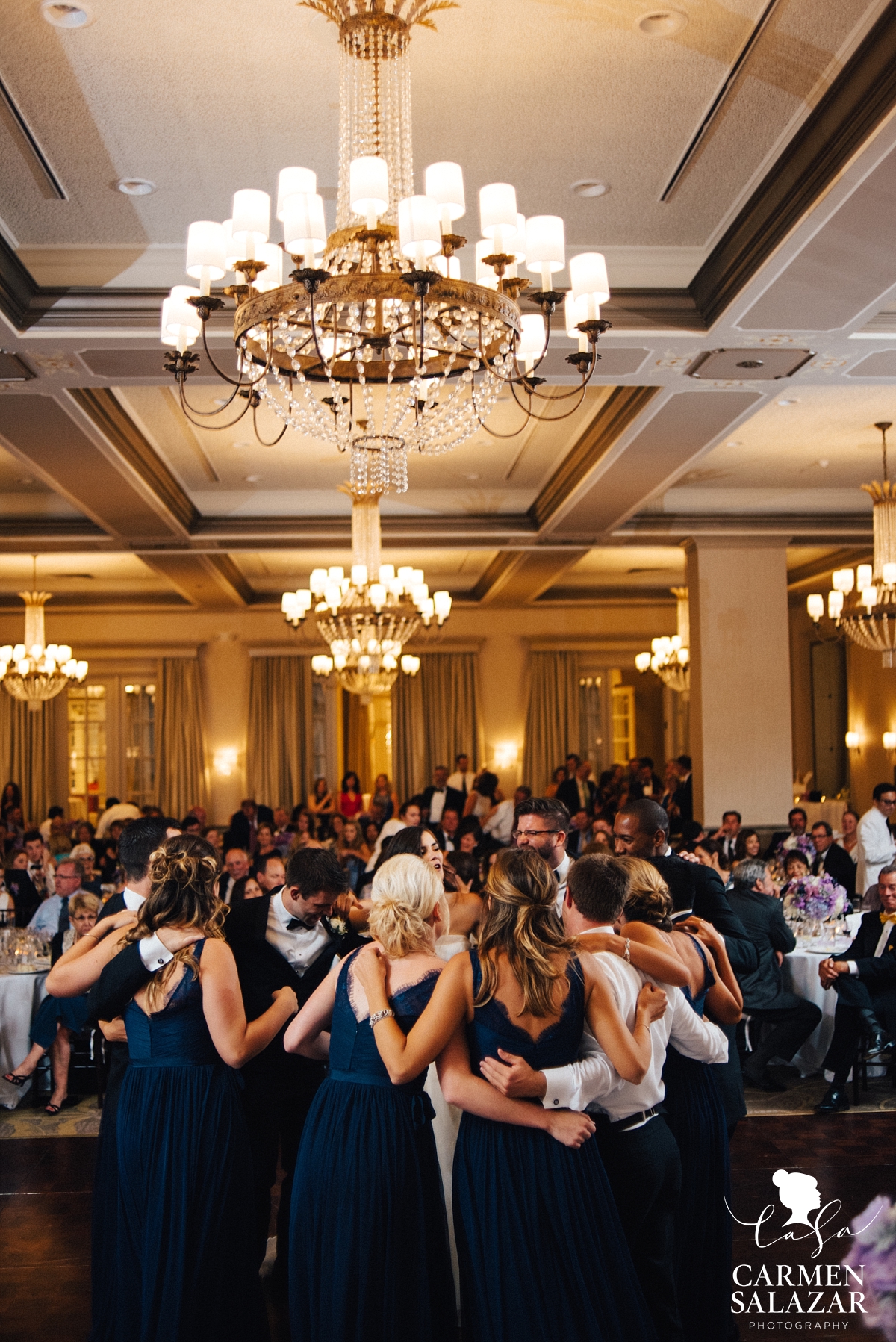 It wouldn't be Kayla and Michael's first dance without more acapella – this is one of the most talented bridal parties I've ever seen!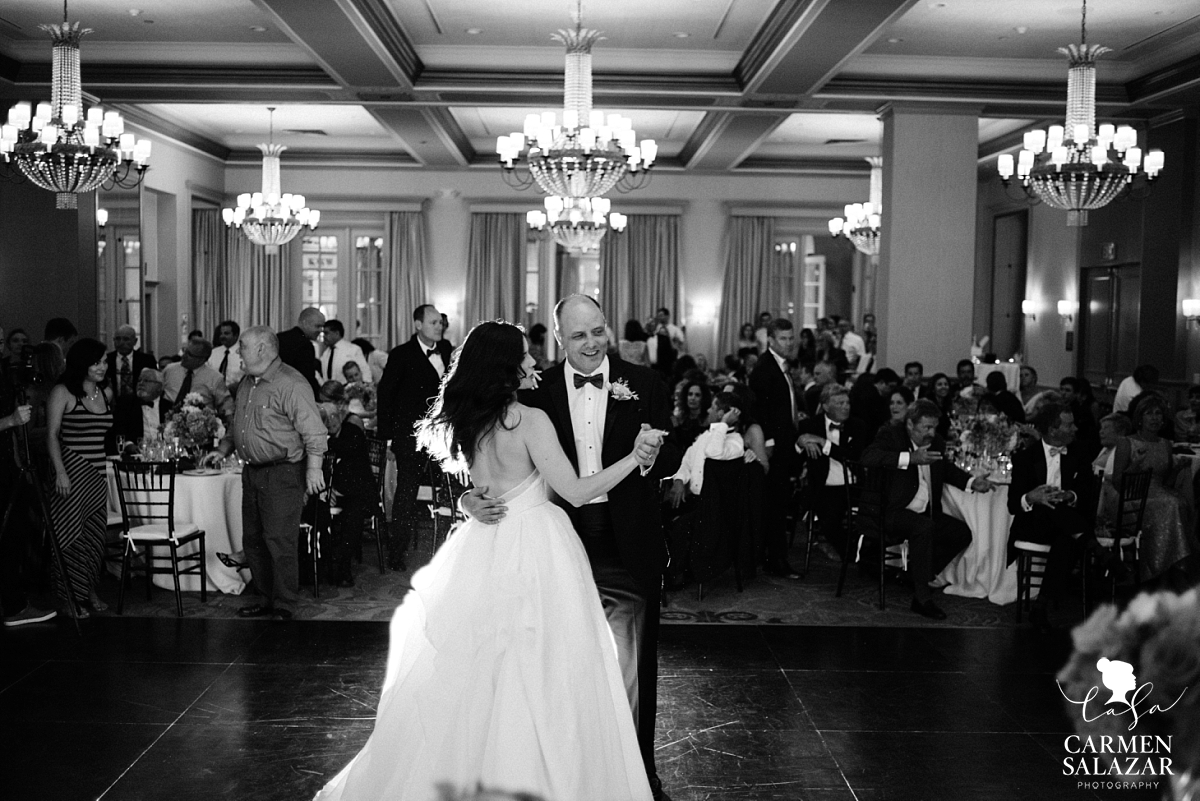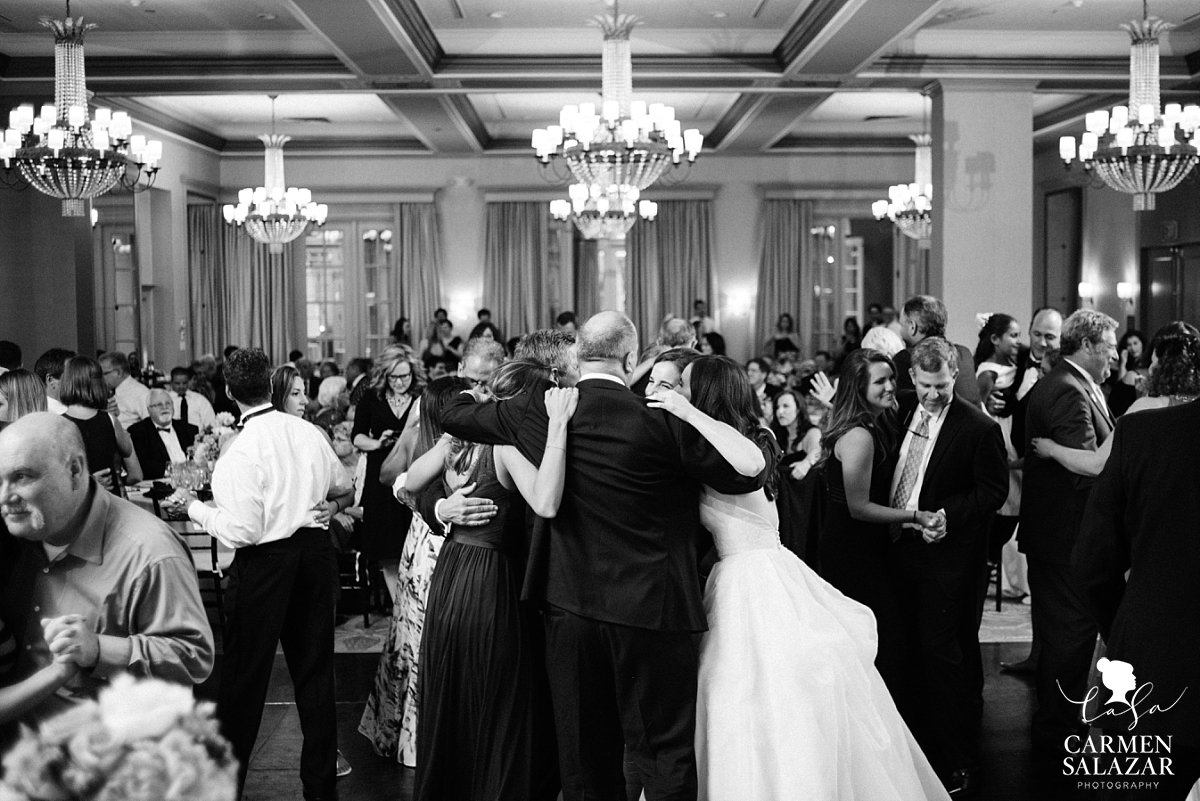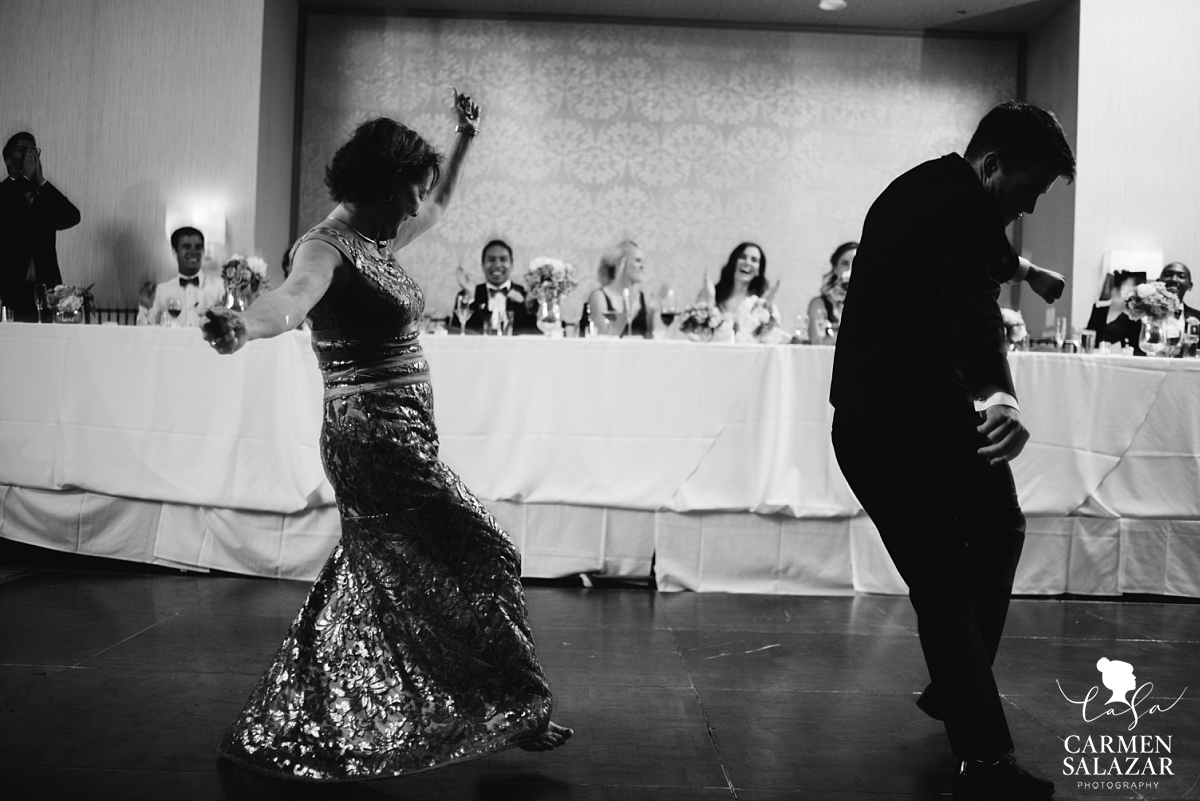 Michael and his mother wow'ed everyone with their amazing and silly rendition of Tom Cruise's "Risky Business" routine. They definitely took those old records off the shelf!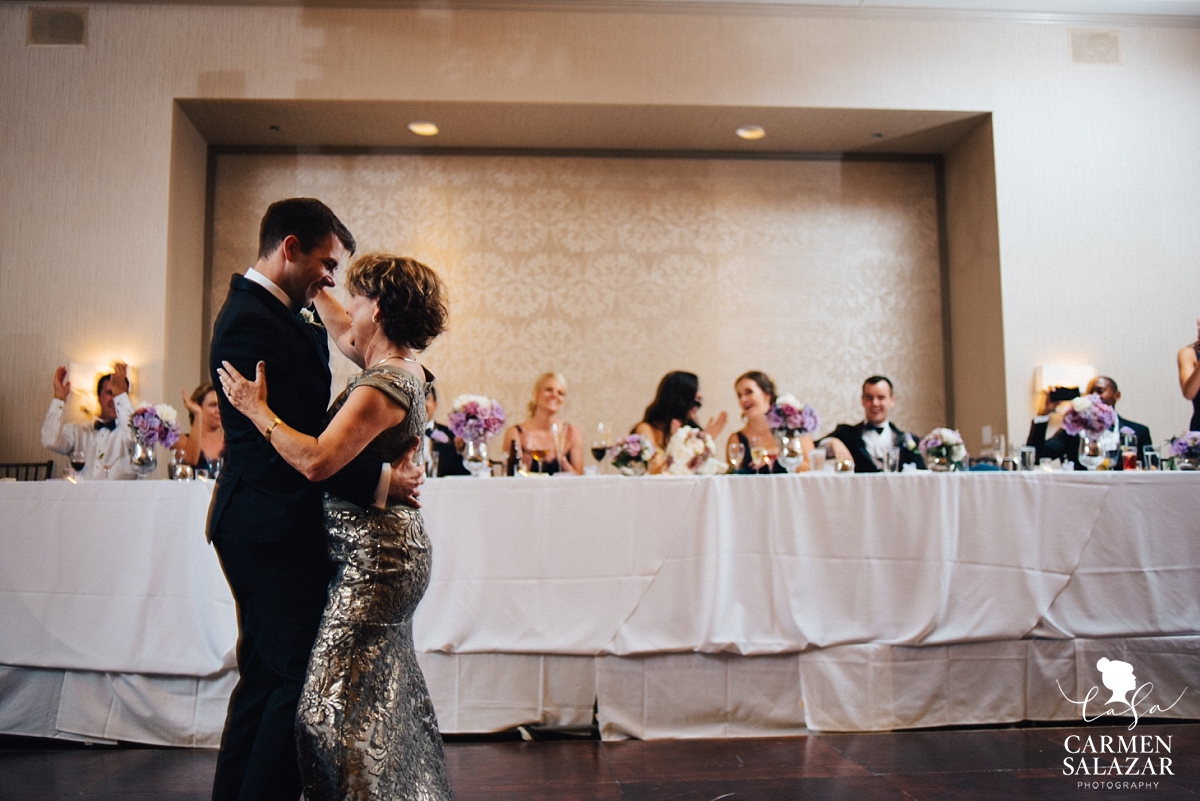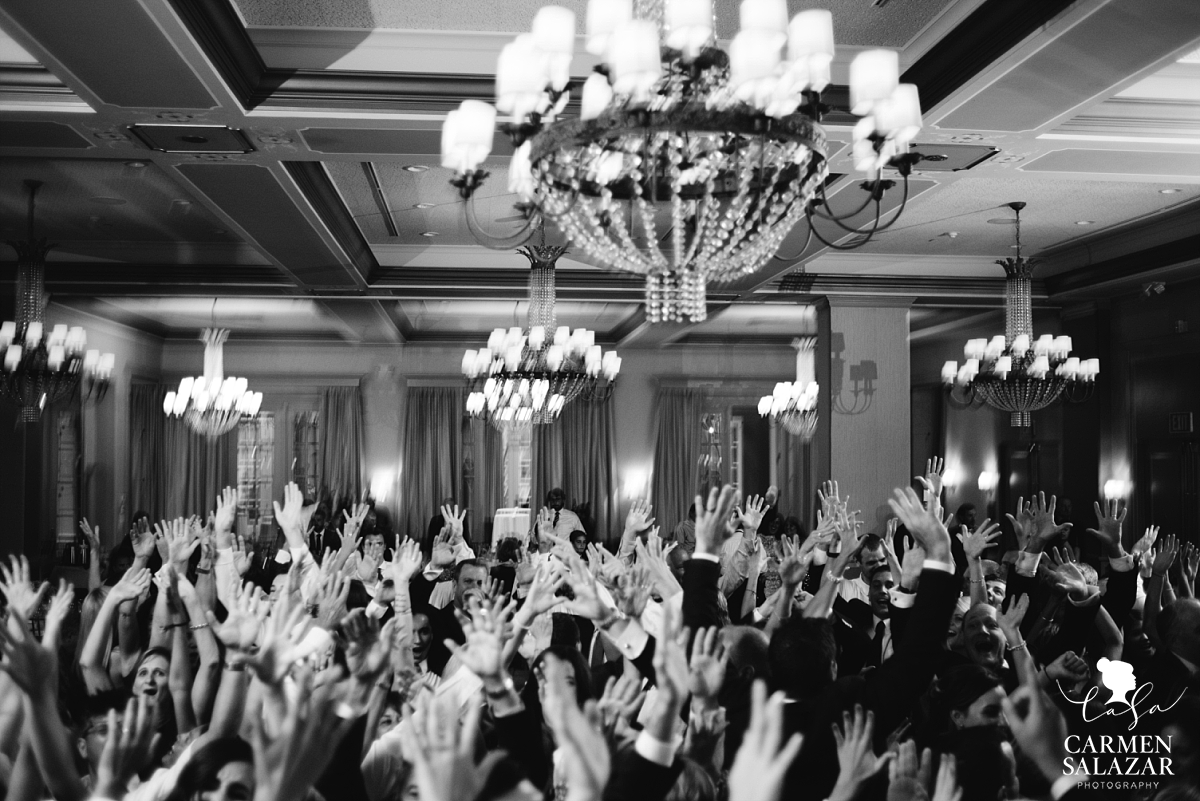 This might go down in history as the most packed dance floor I have ever captured. If people were on the dance floor they were dancing at their tables…it was AWESOME!!!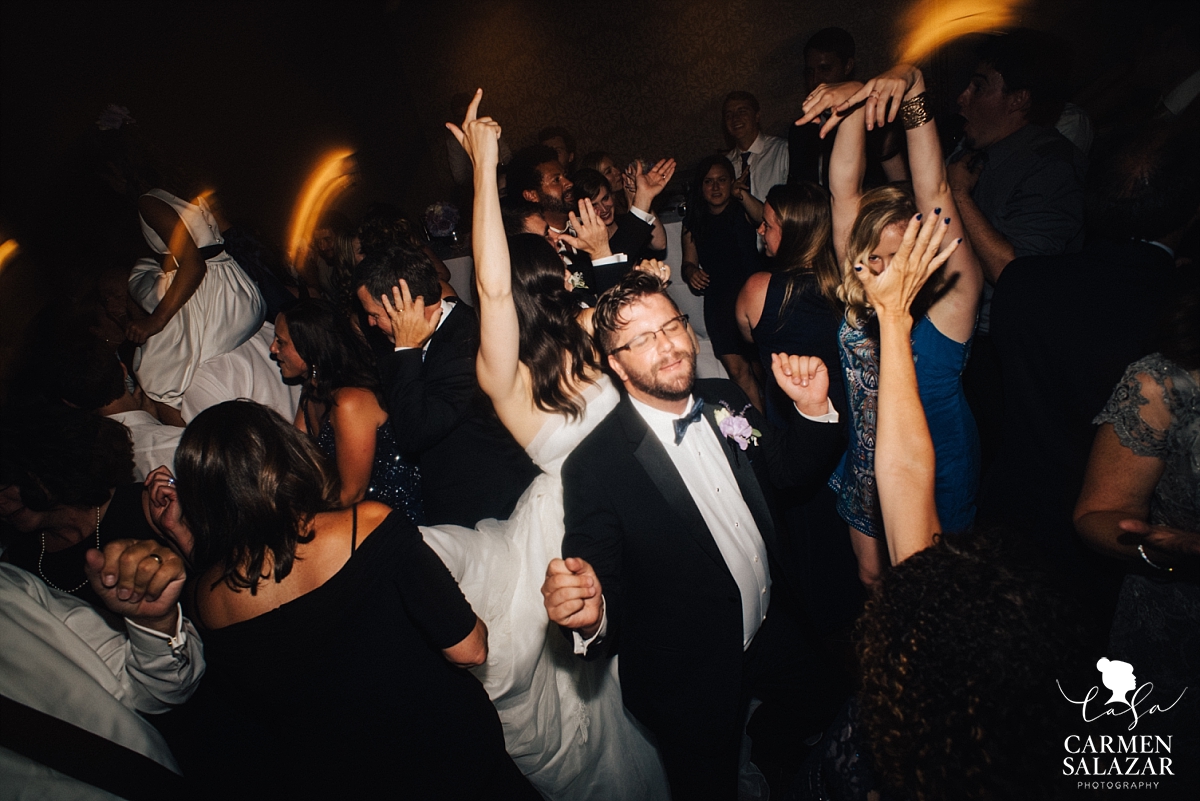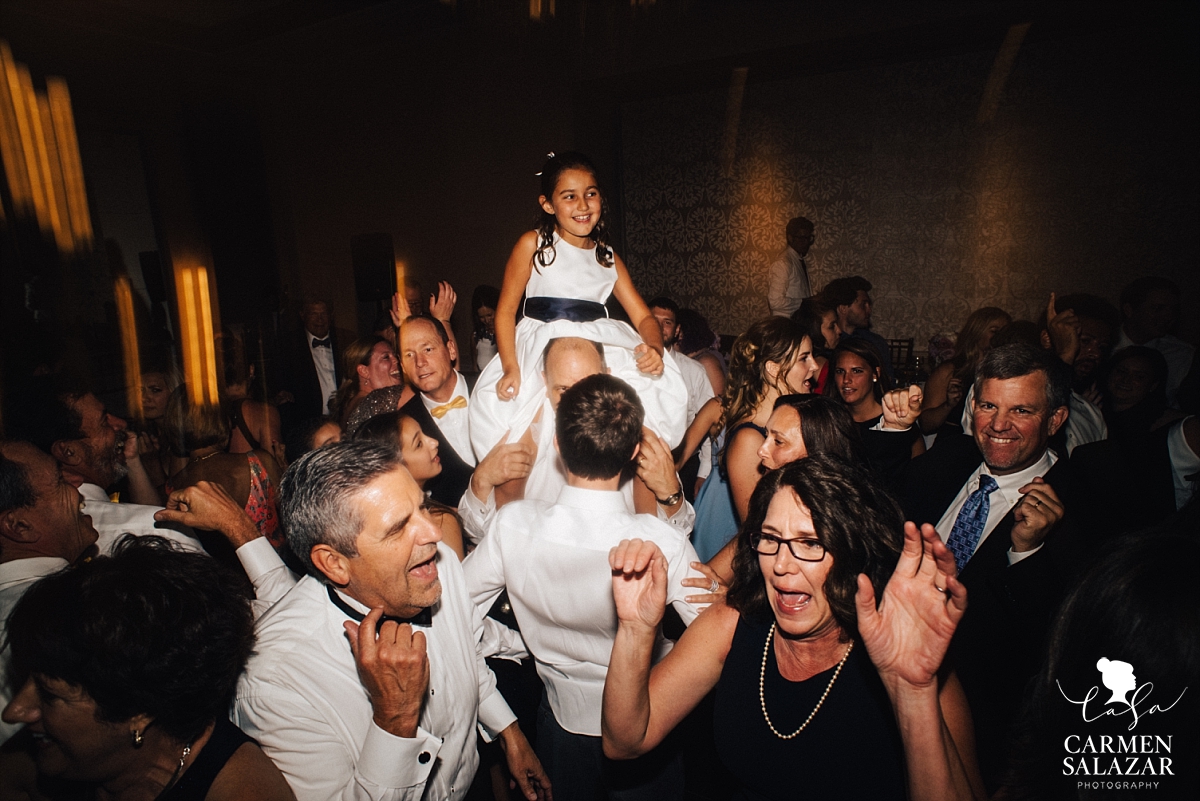 I love seeing every guest show off their sweet dance moves, and just simply having fun.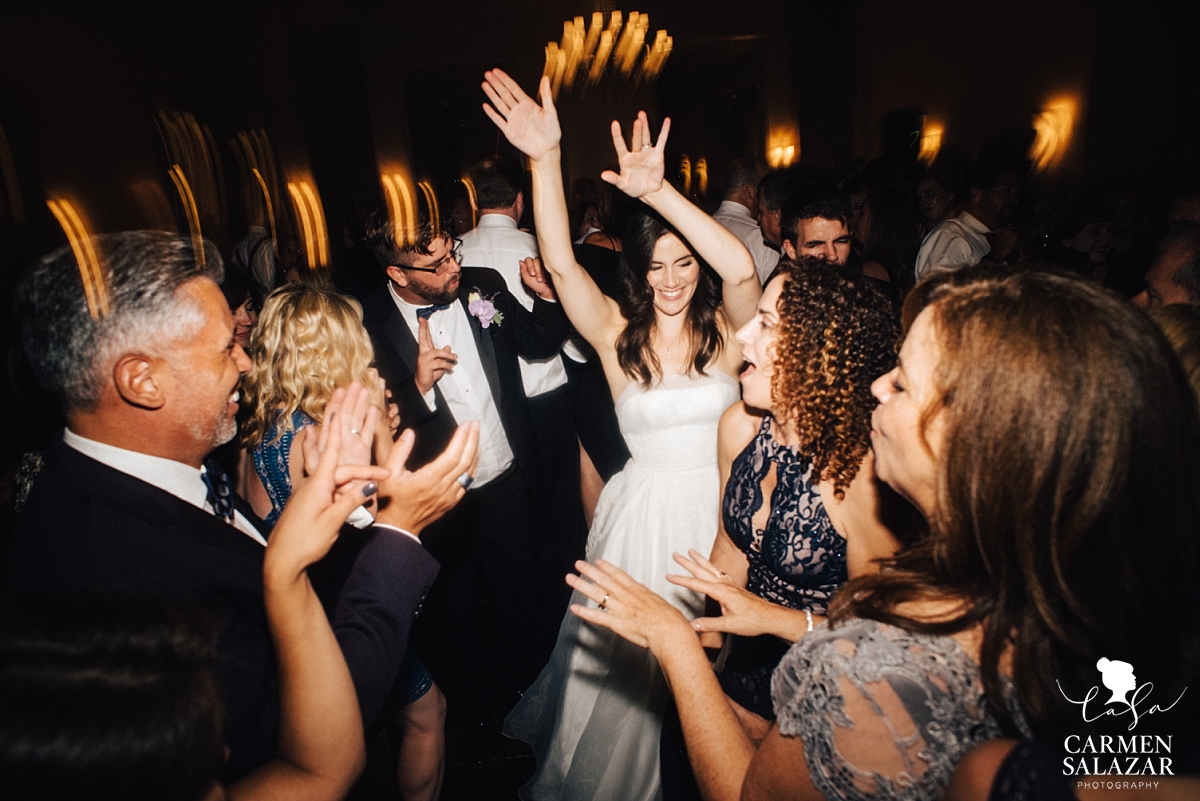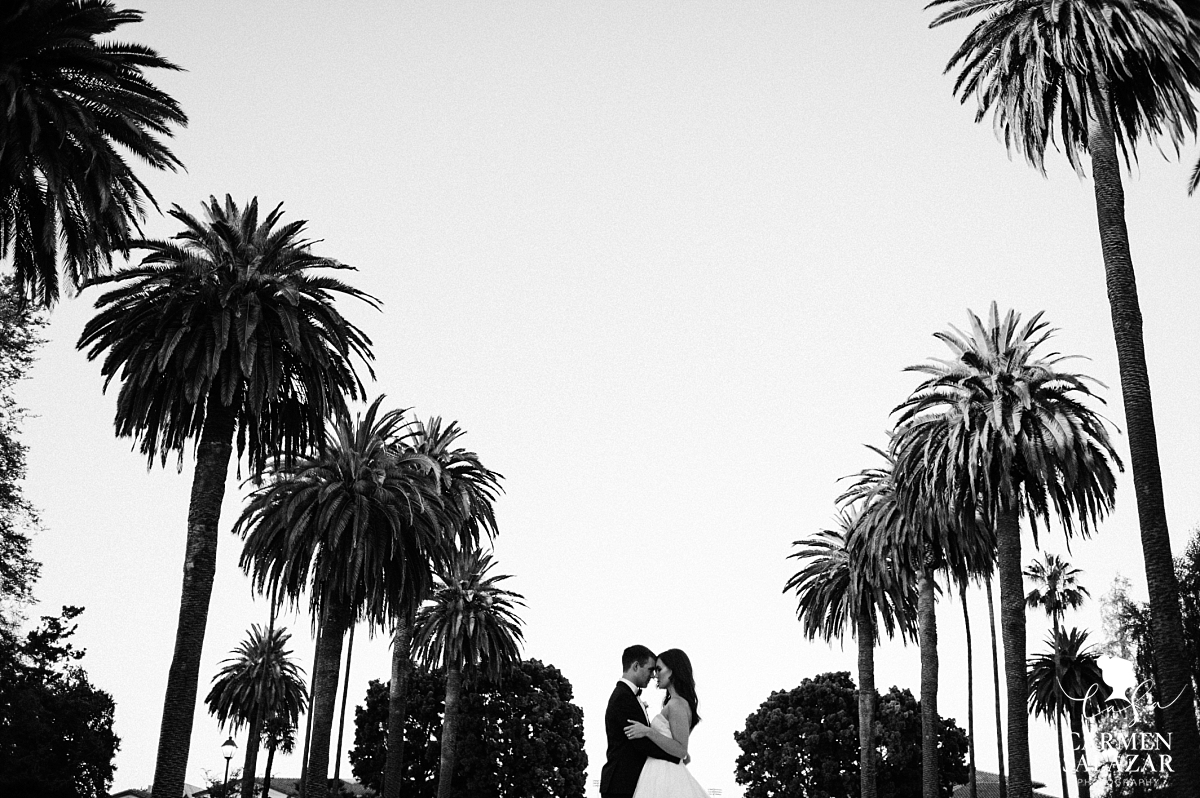 Kayla and Michael, you sure had one dreamy vintage California wedding. Congratulations you musical lovebirds!
Designer/Coordinator: Libby Siino Events
Church: Santa Clara University Mission
Venue: The Westin (San Jose, CA)
Hair Stylist: Neill SooHoo – SooHoo Style
DJ: Denon and Doyle Entertainment
Florist: Flower Divas
Cake: Jen's Cakes