Champagne was definitely in order for these newlyweds!! If you missed part one of Shelby and Michael's love story, make sure to check out these sweethearts' elegant Vizcaya ceremony.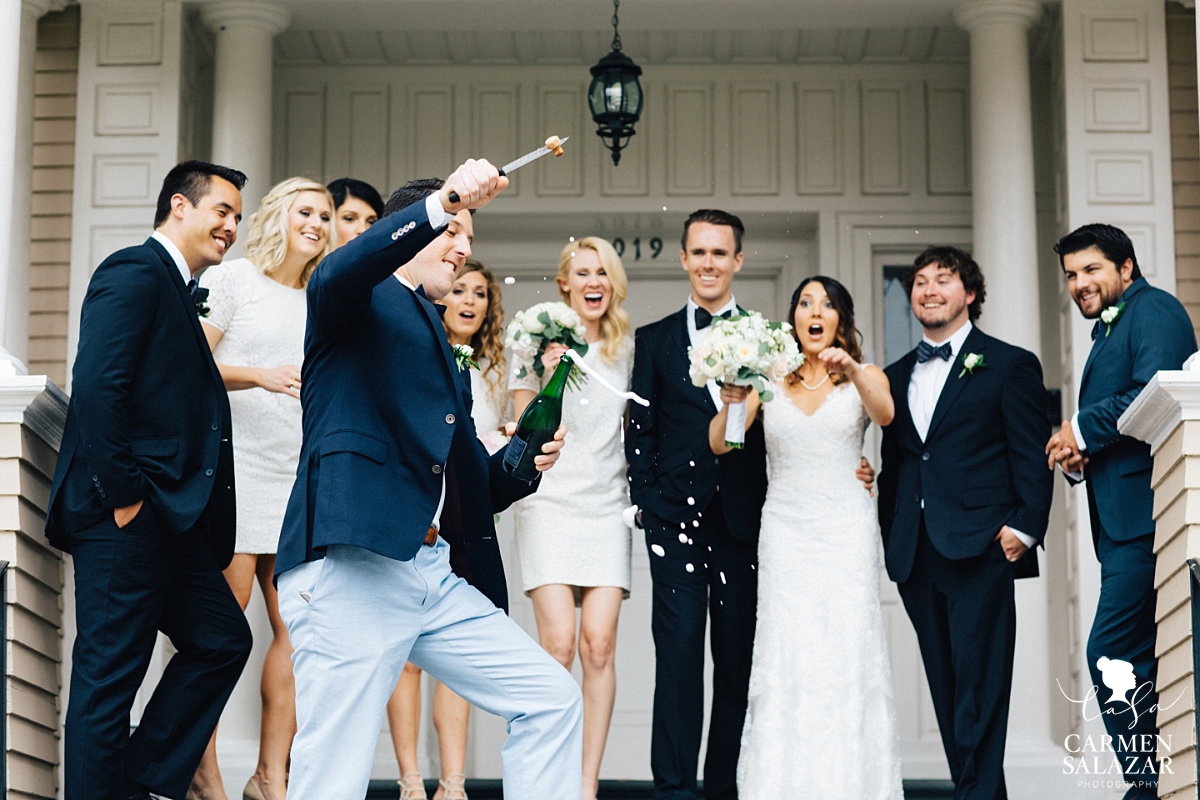 Shelby and Michael love each other's sense of adventure and one of their favorite things to do is explore midtown, walking together on days off. Lucky for us, the neighborhood around the Vizcaya Mansion is filled with photo ops.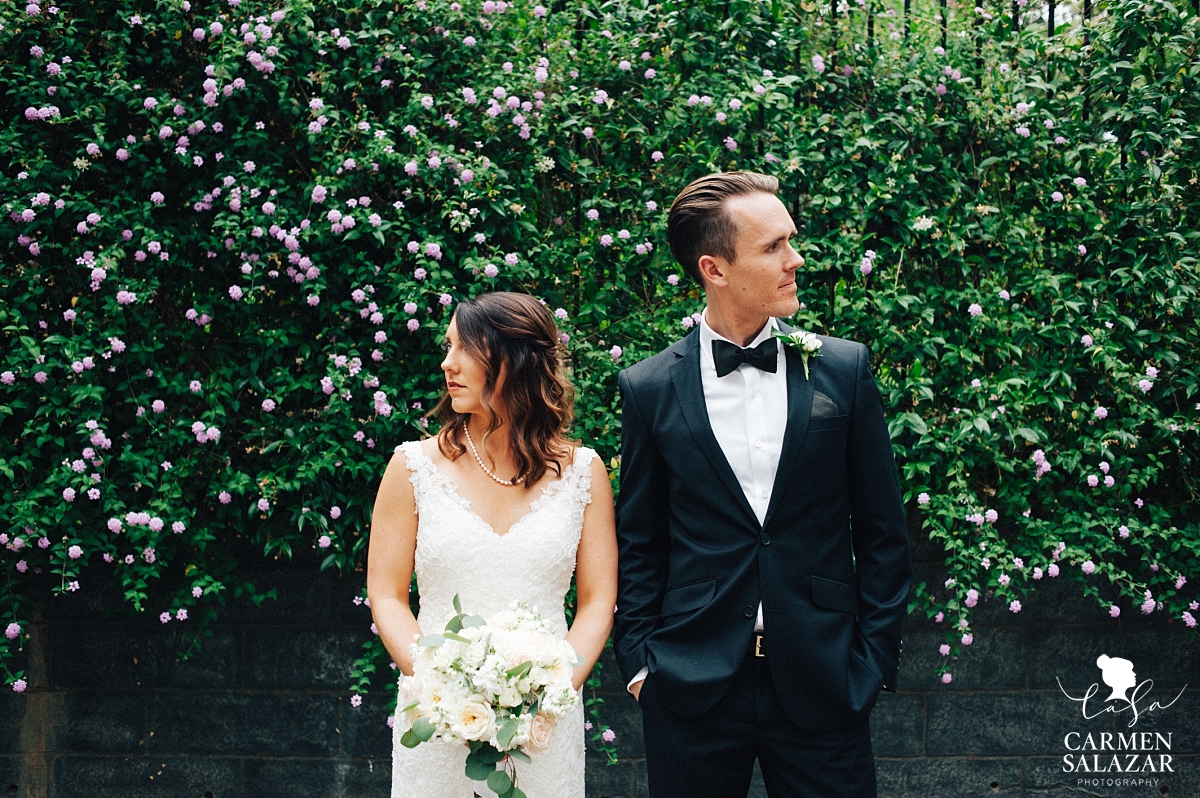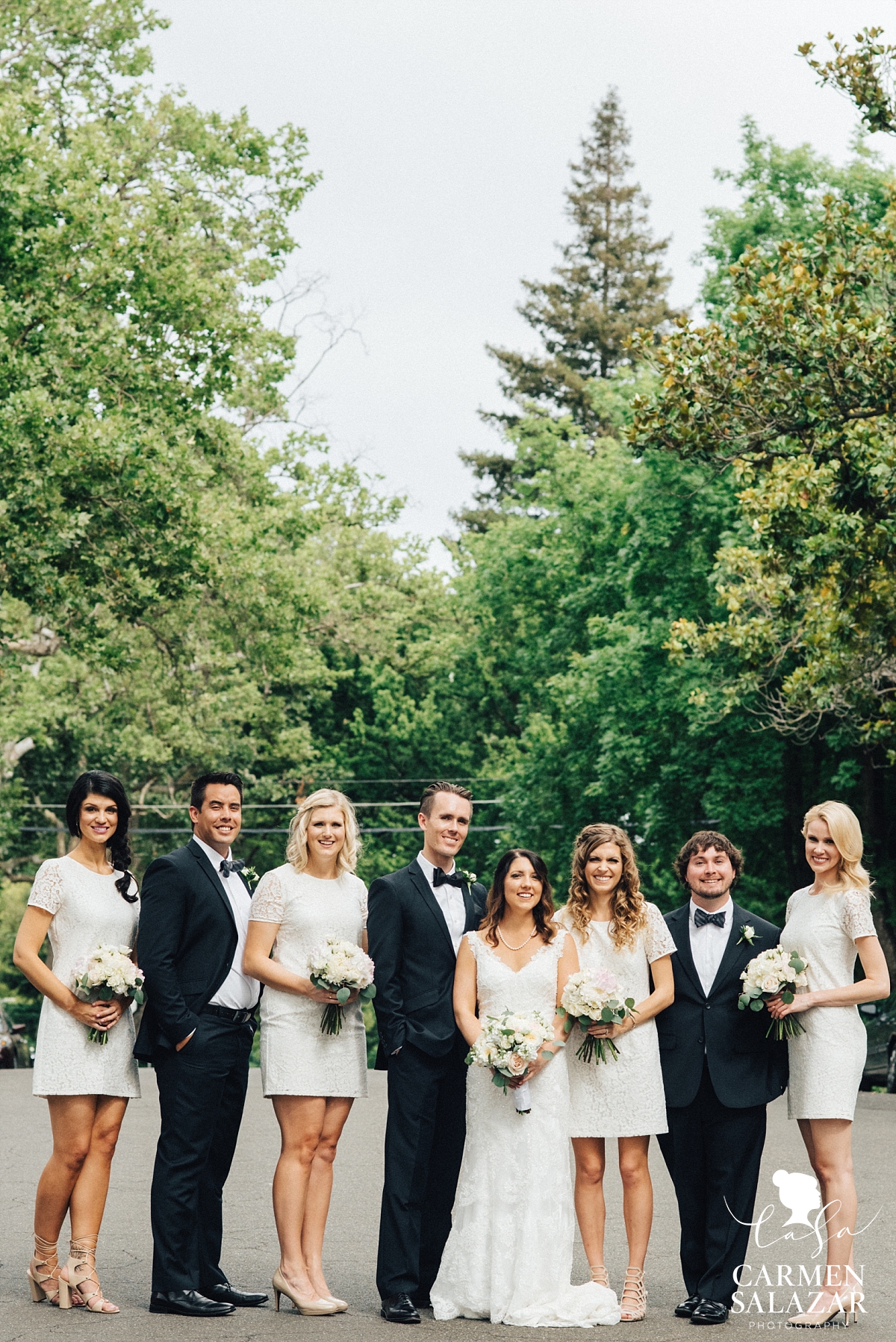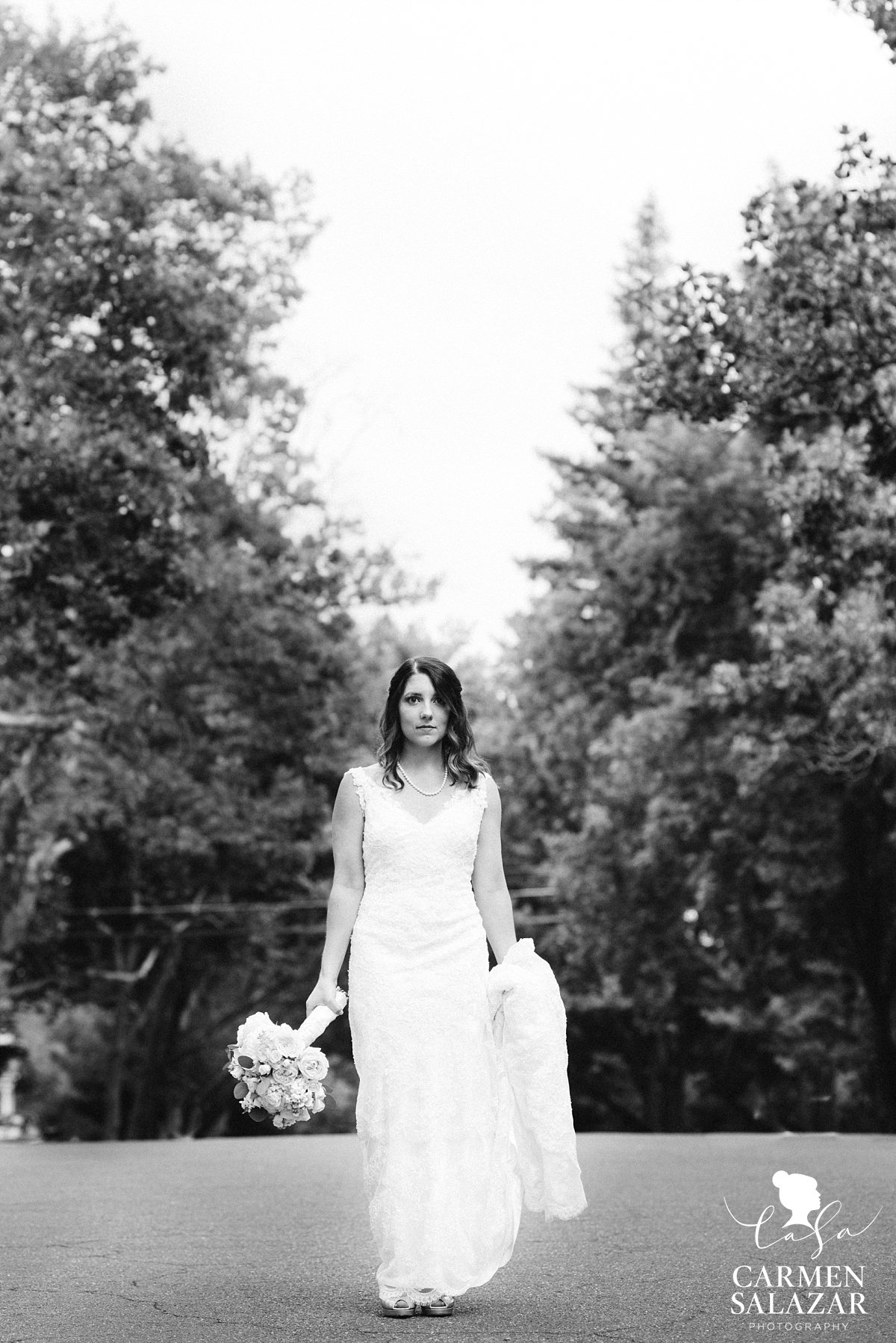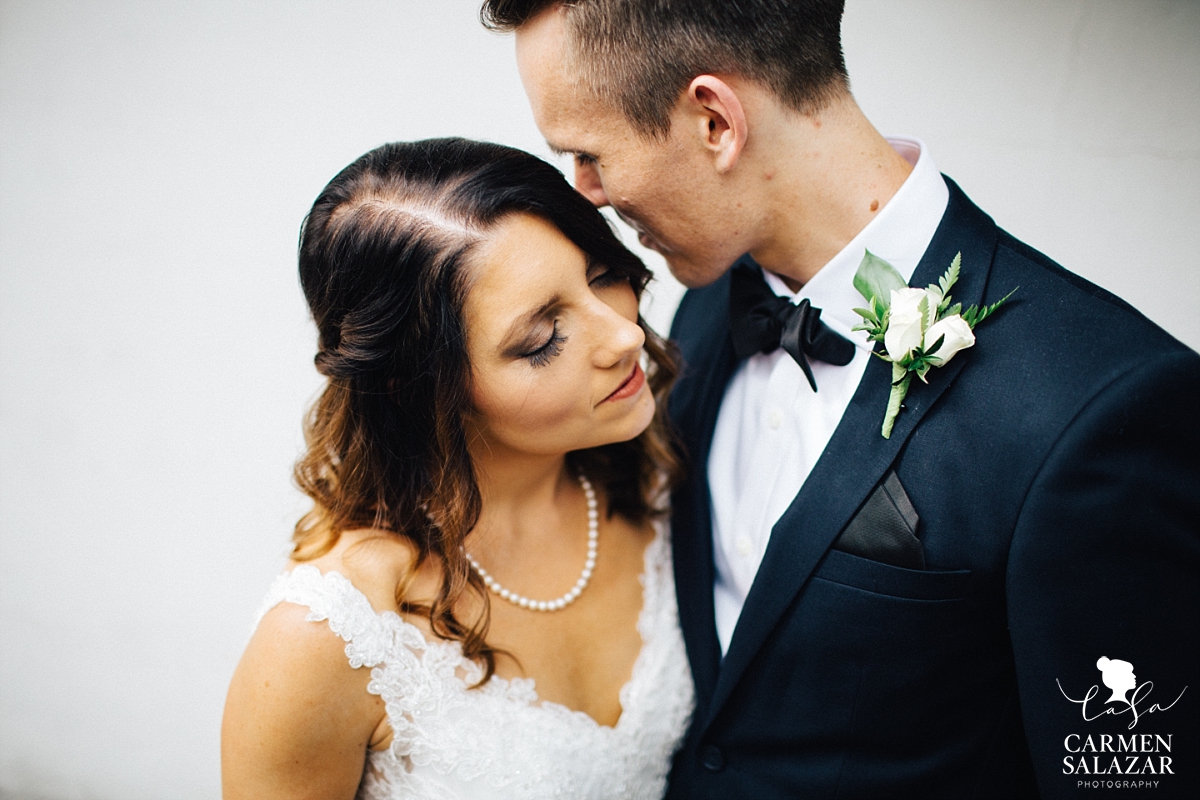 These two are way too in yummy love! They were nervous to have their photos taken together professionally, but the bride and groom were simply glowing.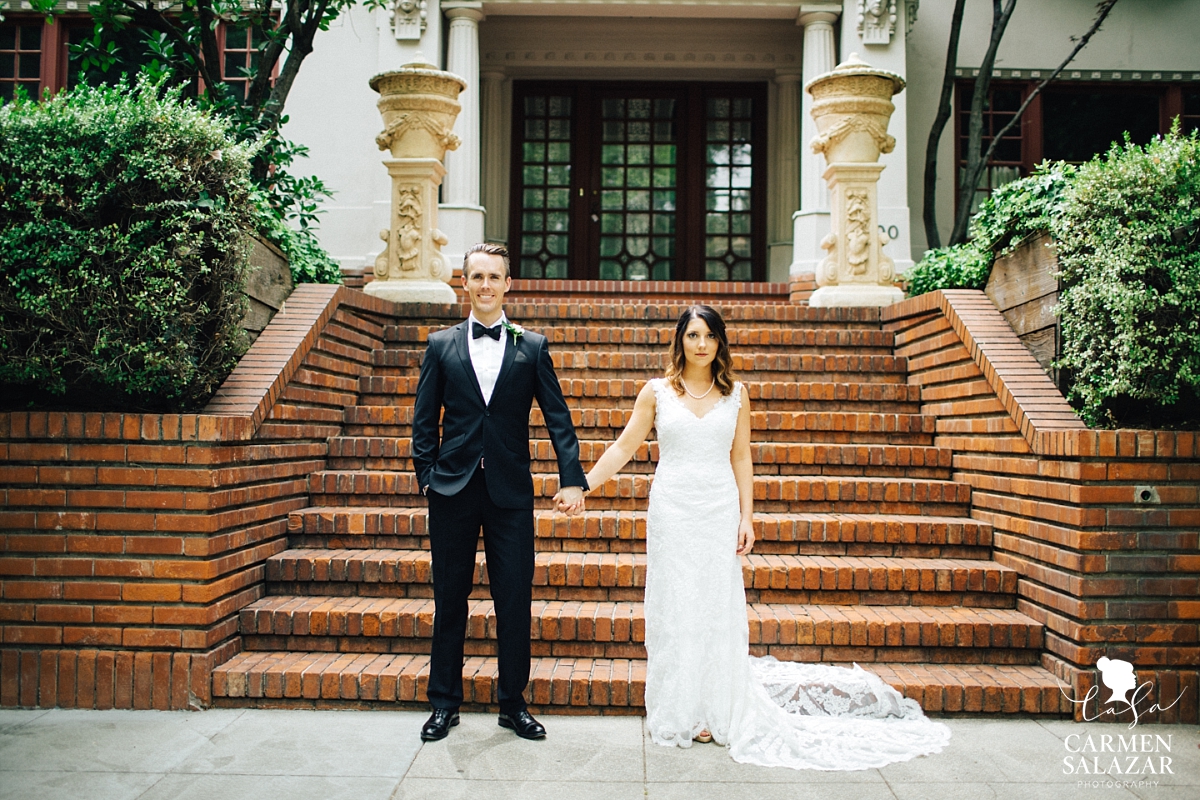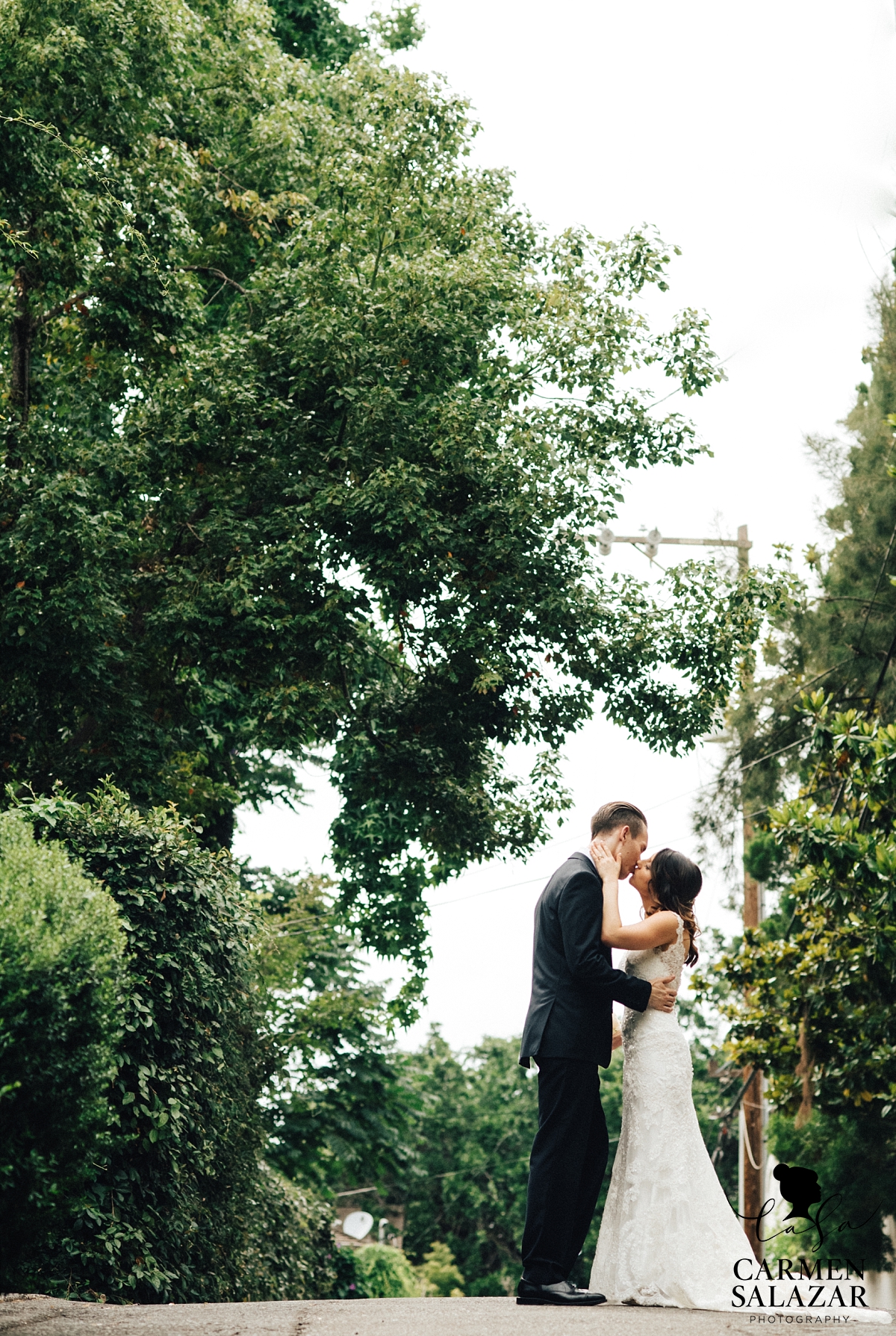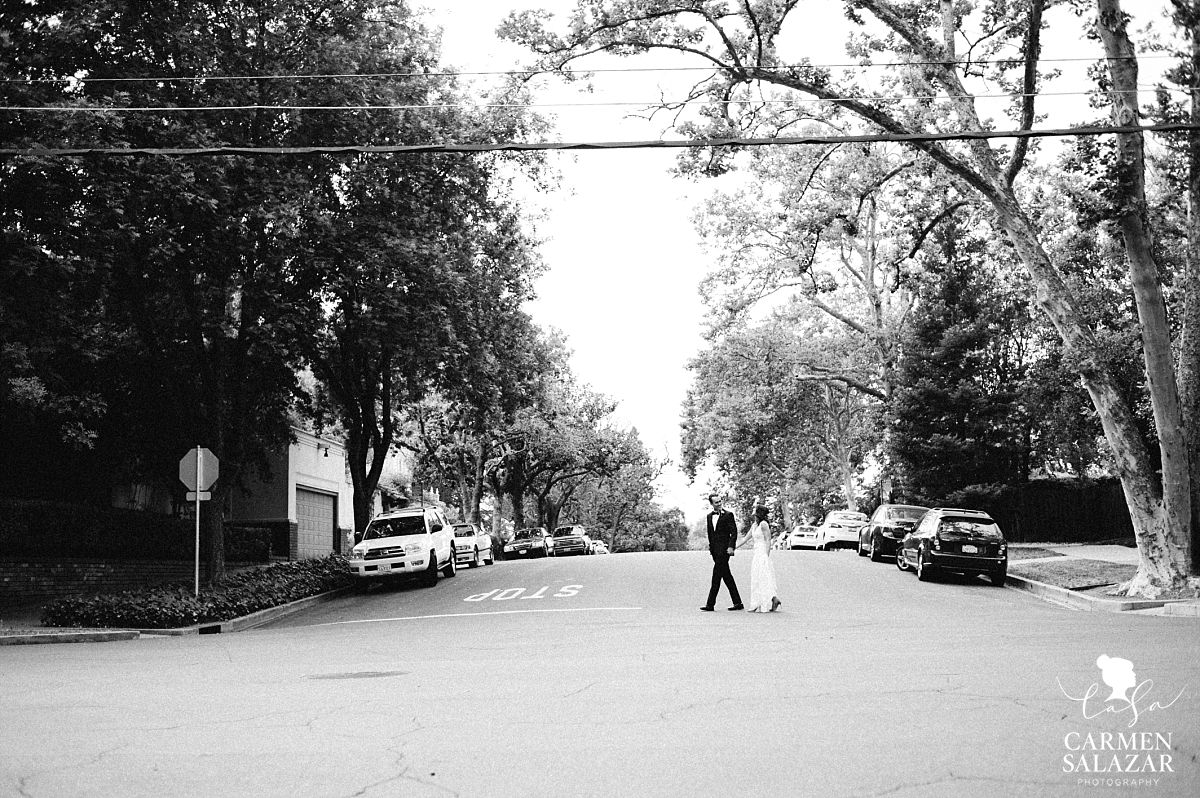 Here's to many, many more years of walks through our beautiful city Shelby and Michael!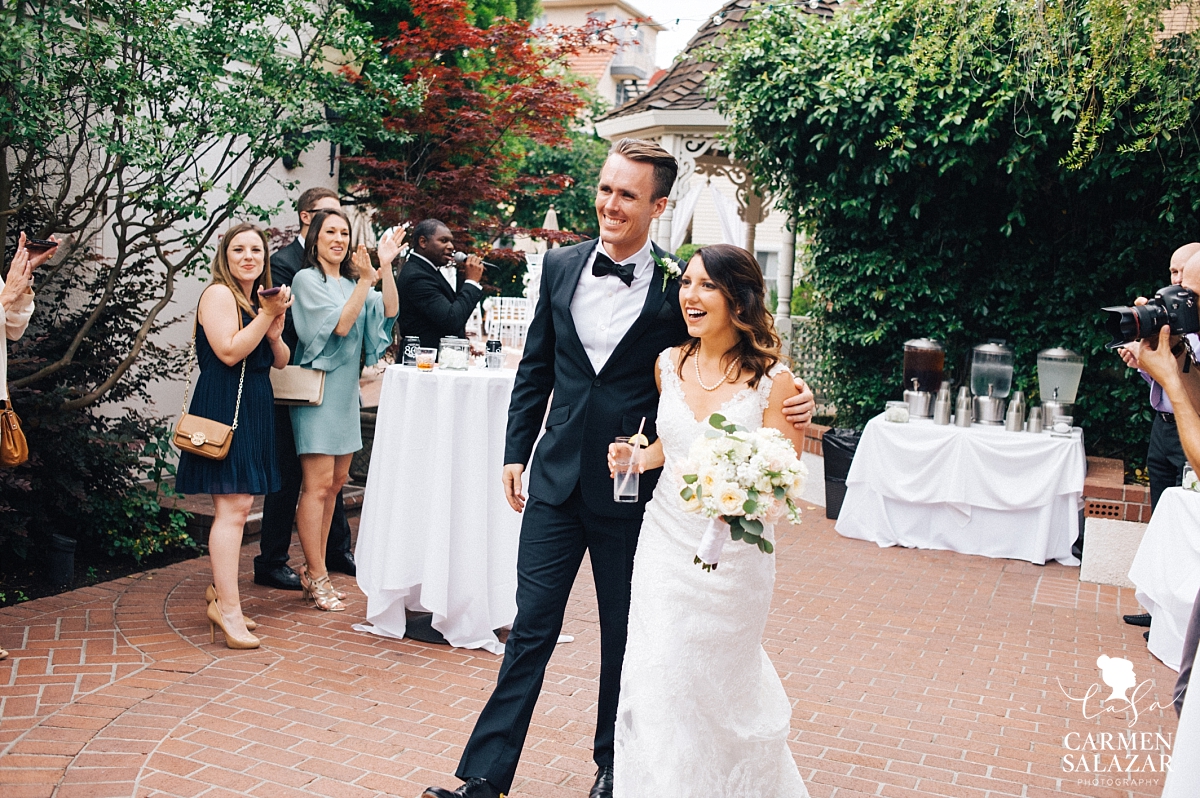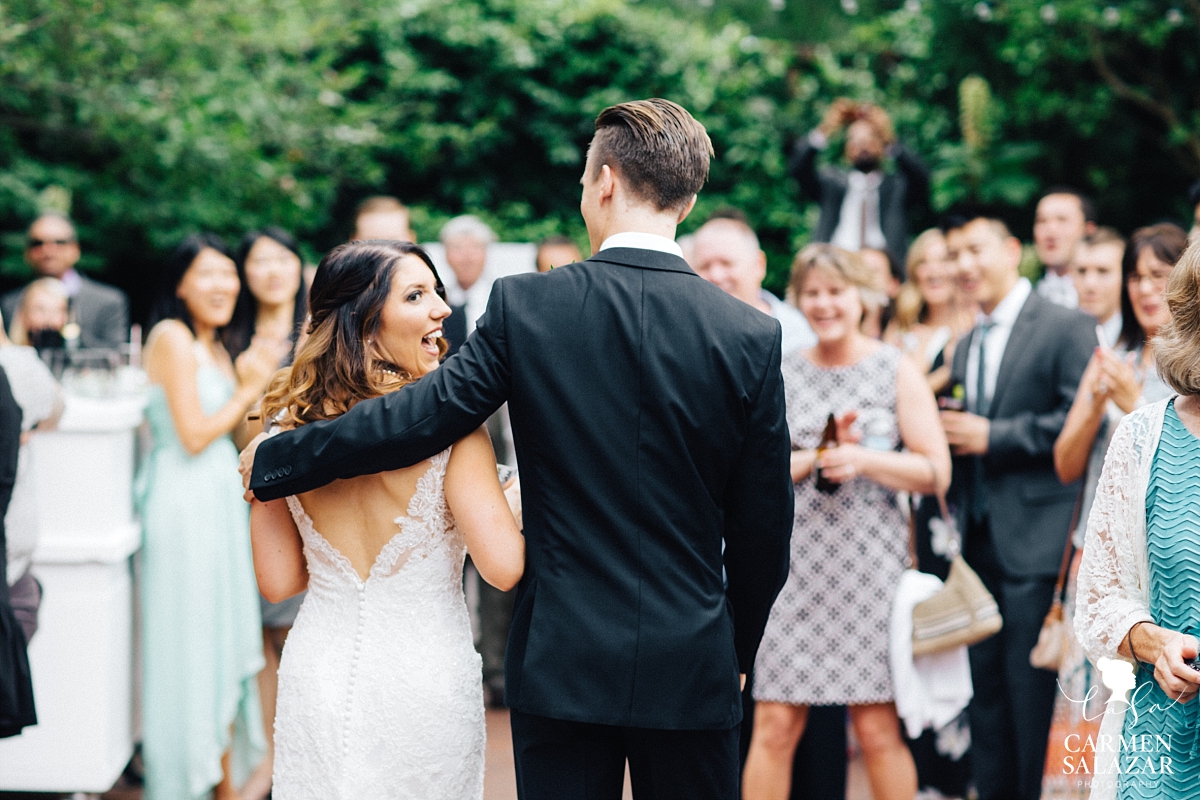 Before their own desires and vision of their big day, it was most important to the newlyweds that their wedding was a place to share and celebrate with all their friends and family. Their guests were definitely enjoying every personal touch and emotional moment of Shelby and Michael's nuptials, including this cute custom cocktail!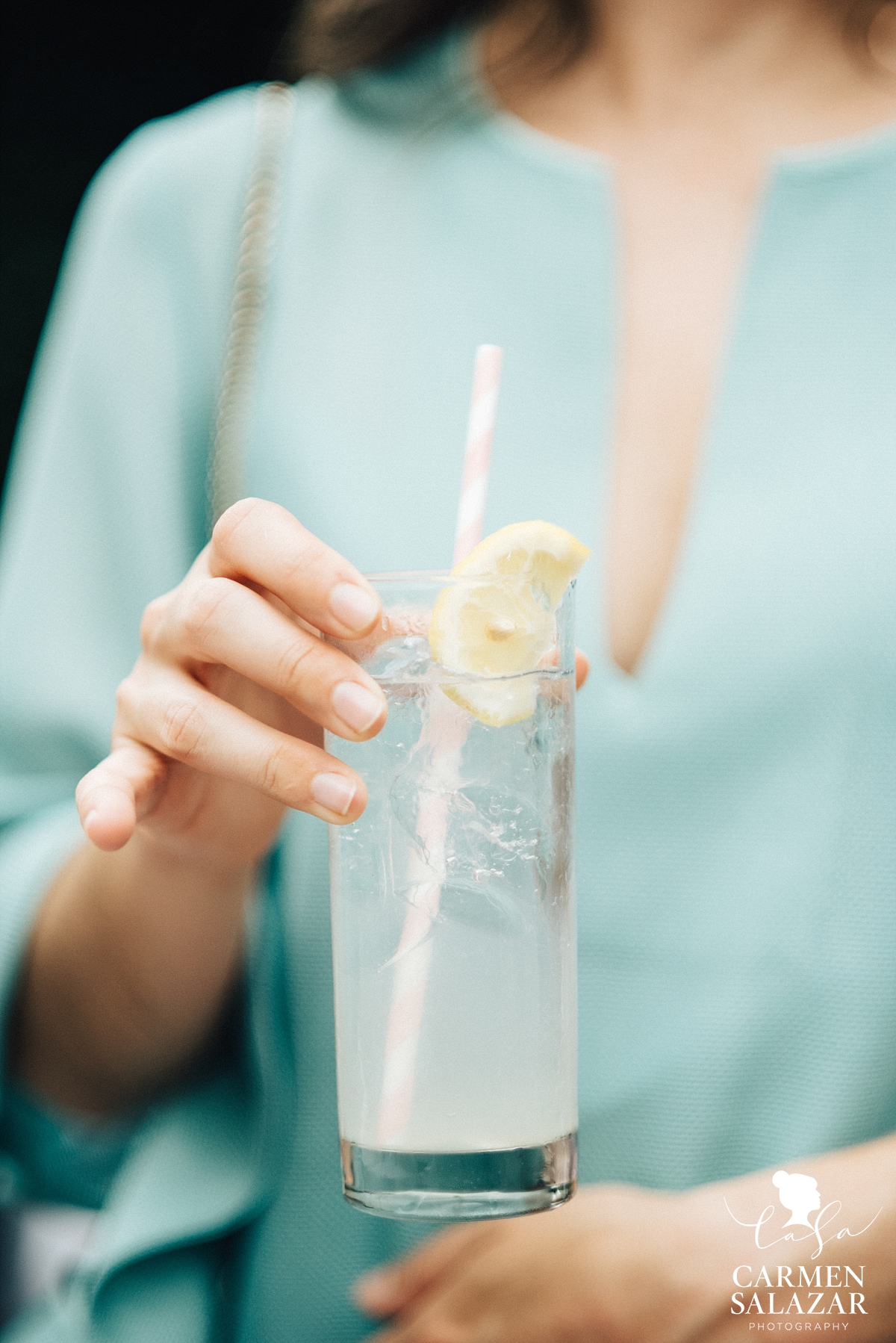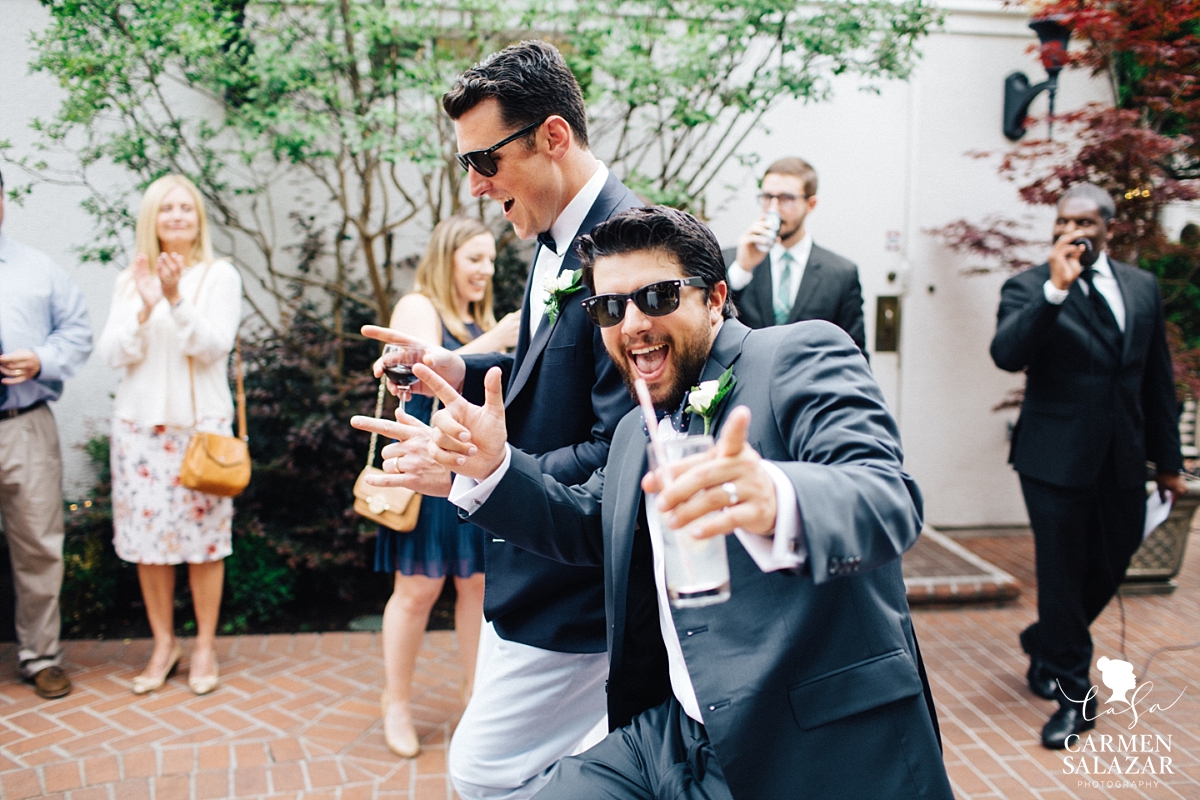 These guys were making everyone giggle the entire time – they are the actual definition of hamming it up!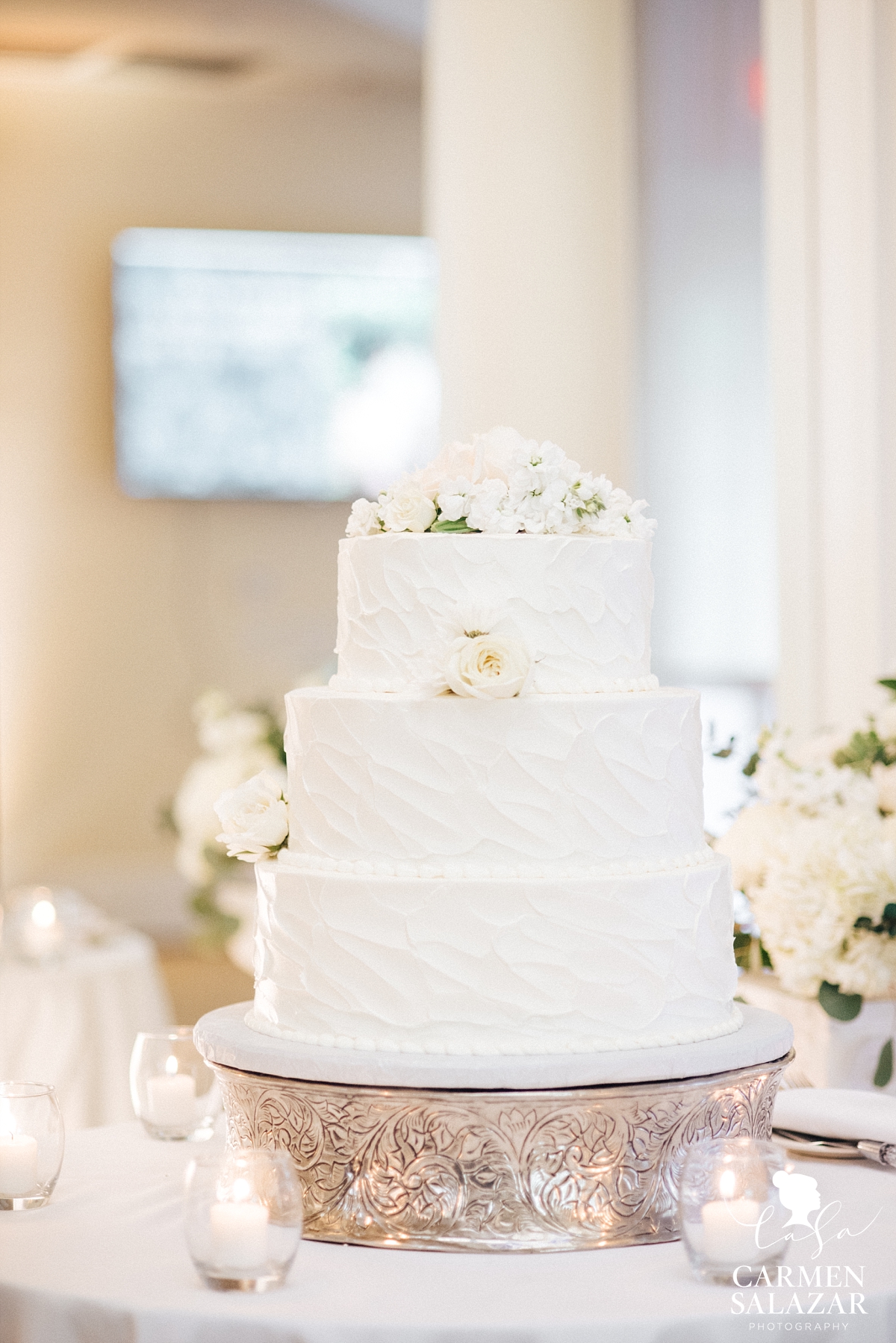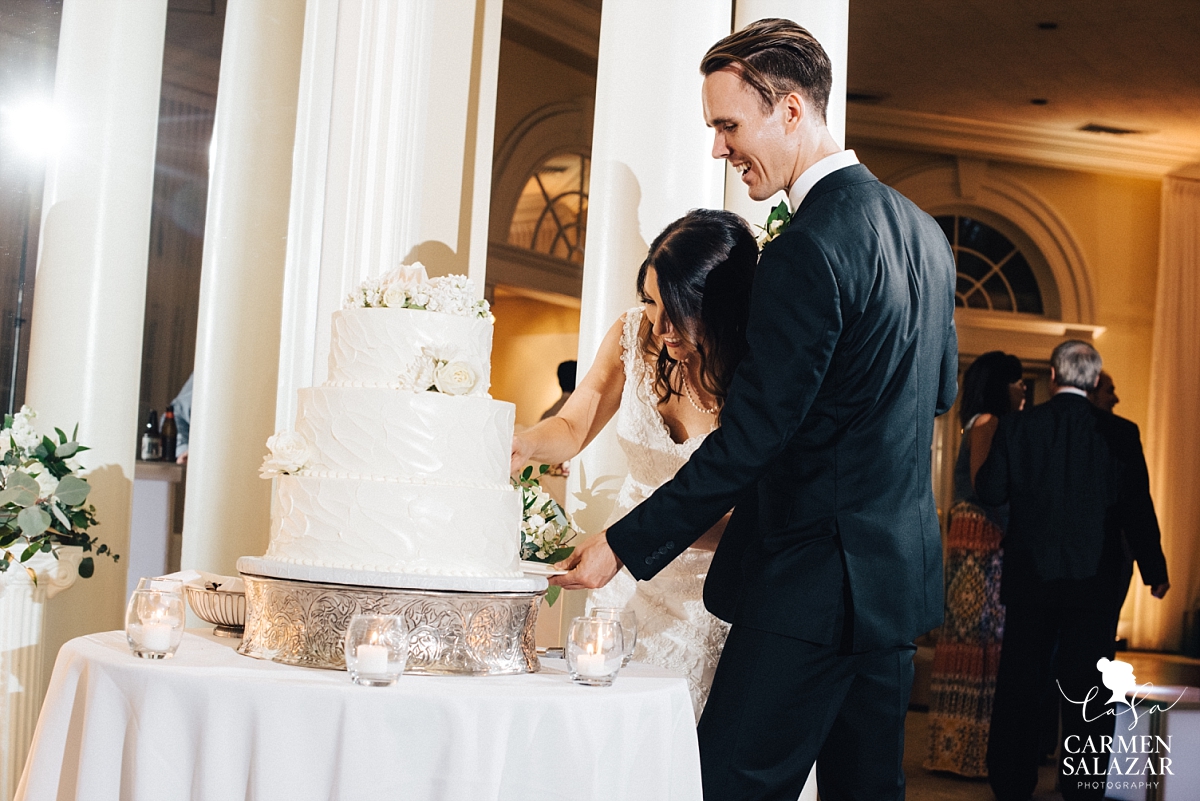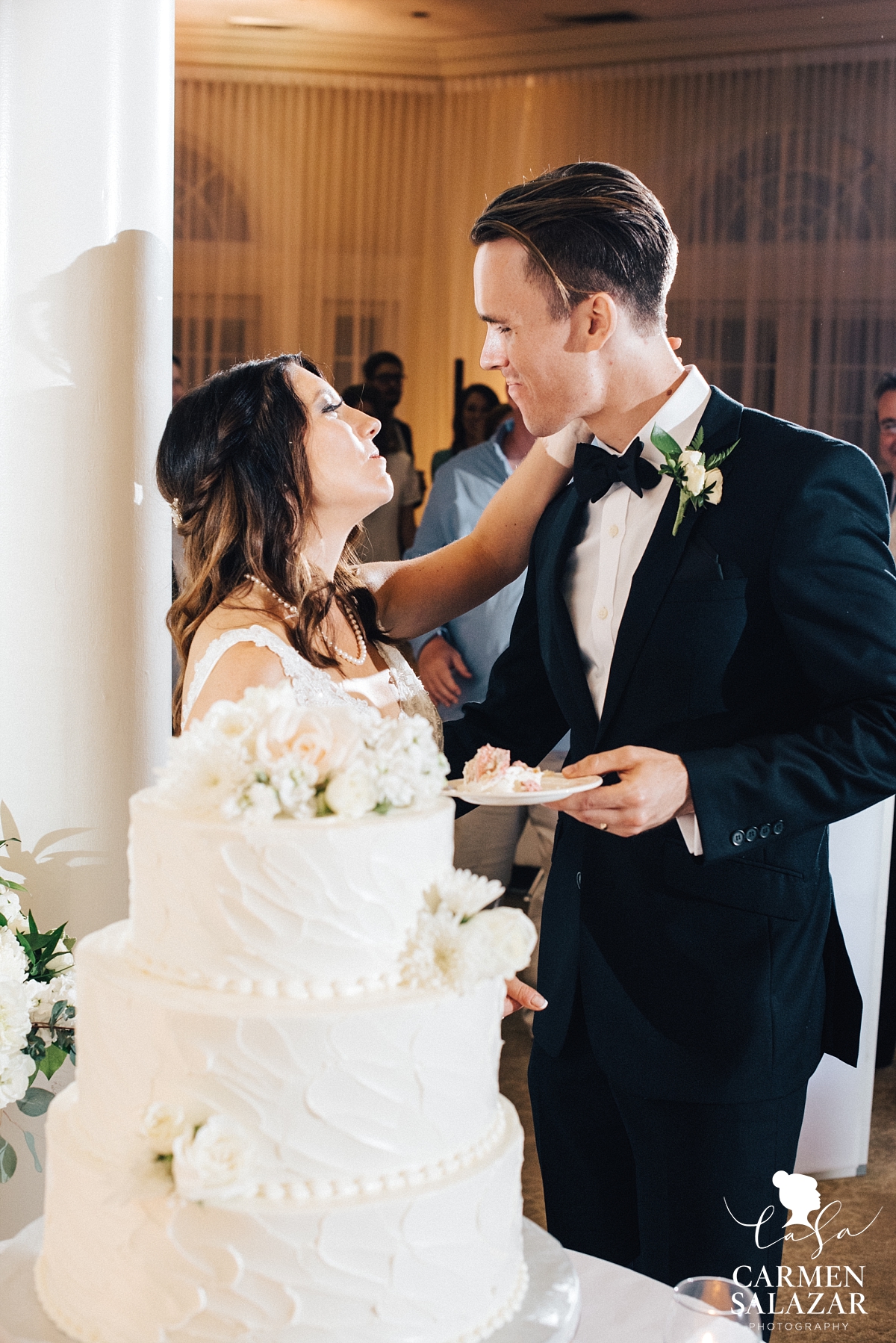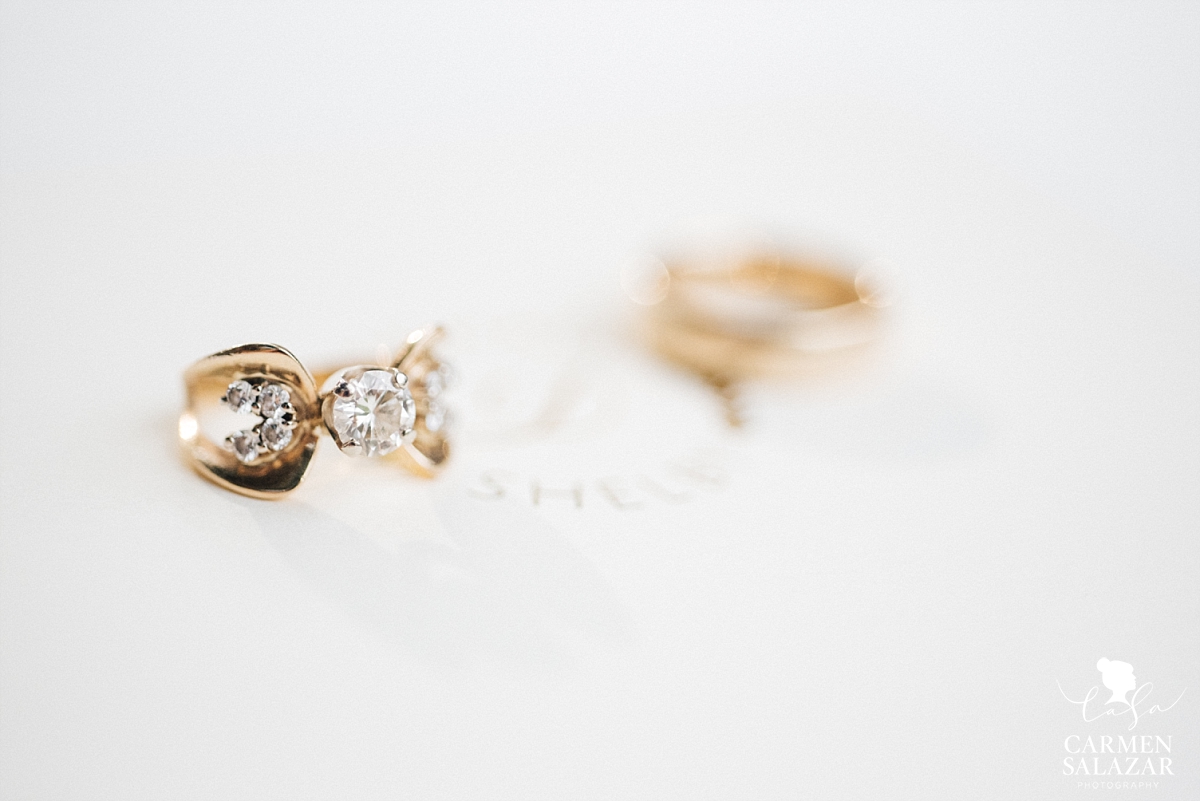 As you all know I am pretty obsessed with rings, and Shelby's definitely takes the cake. Antique and vintage inspired rings add a unique touch to the symbol of your newfound matrimony — your ring should be as special as you are!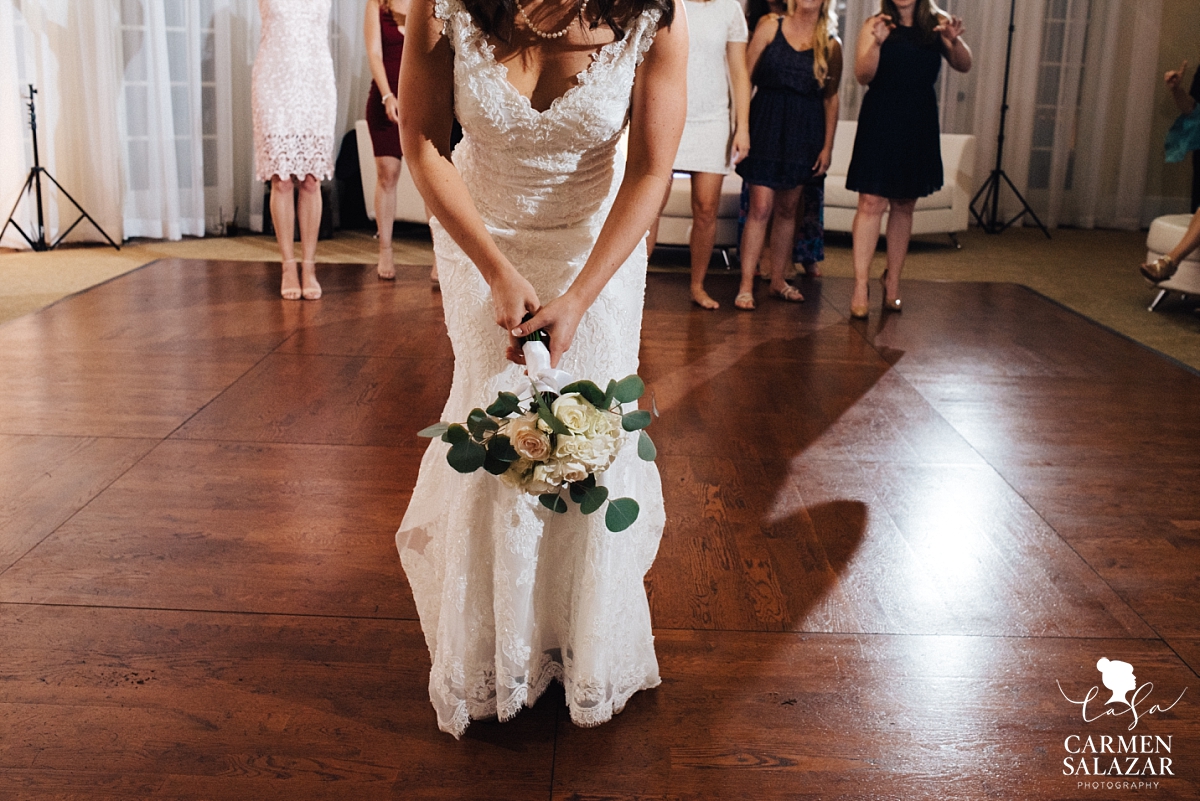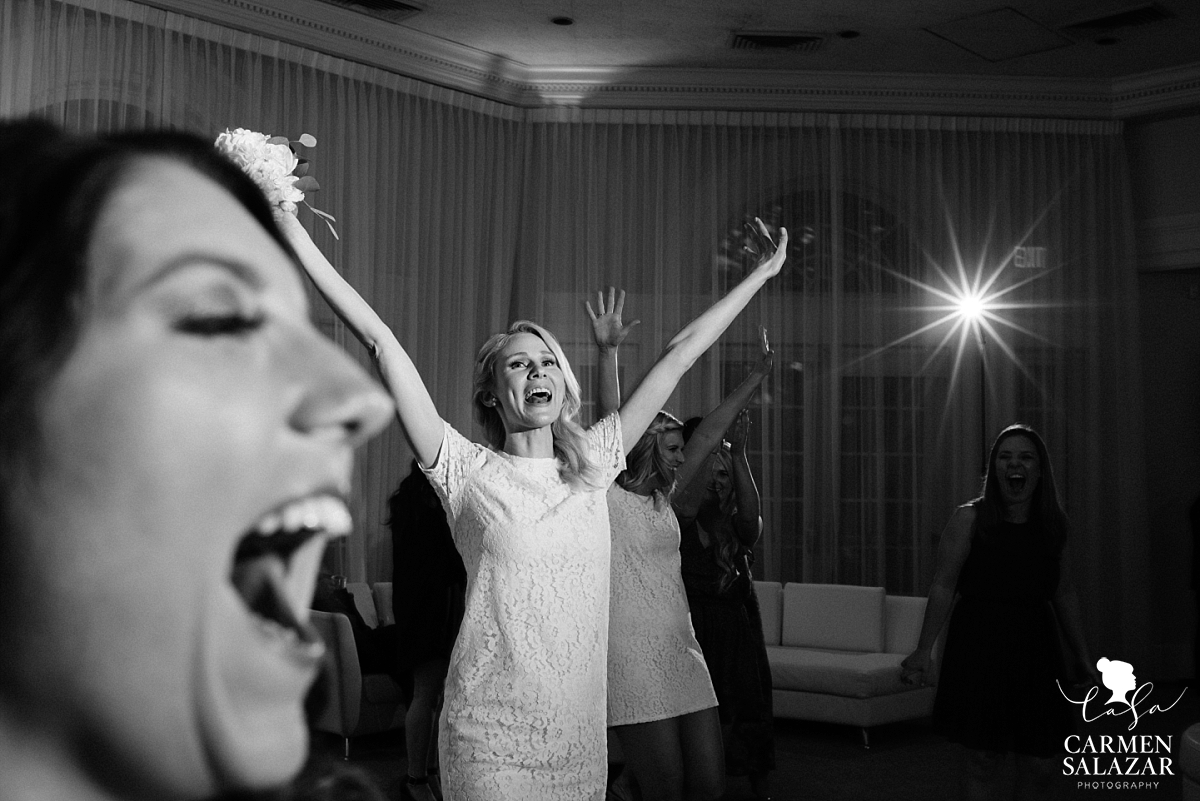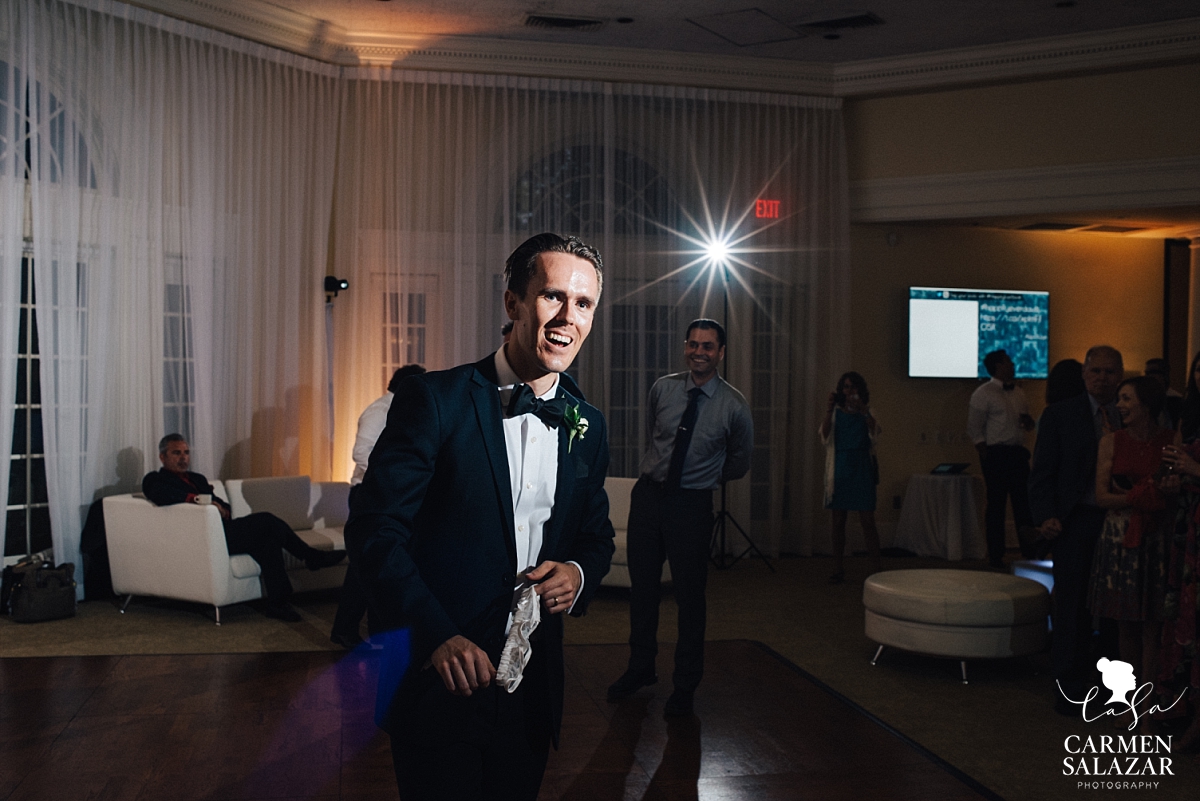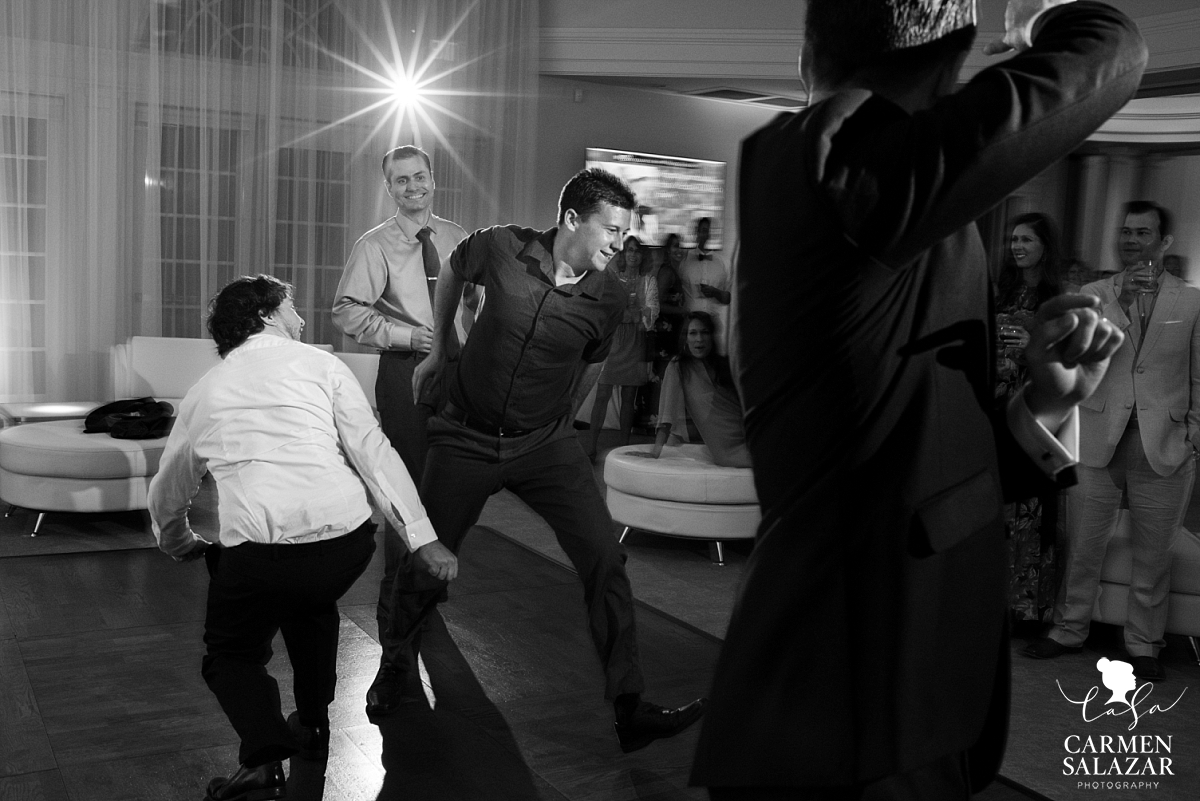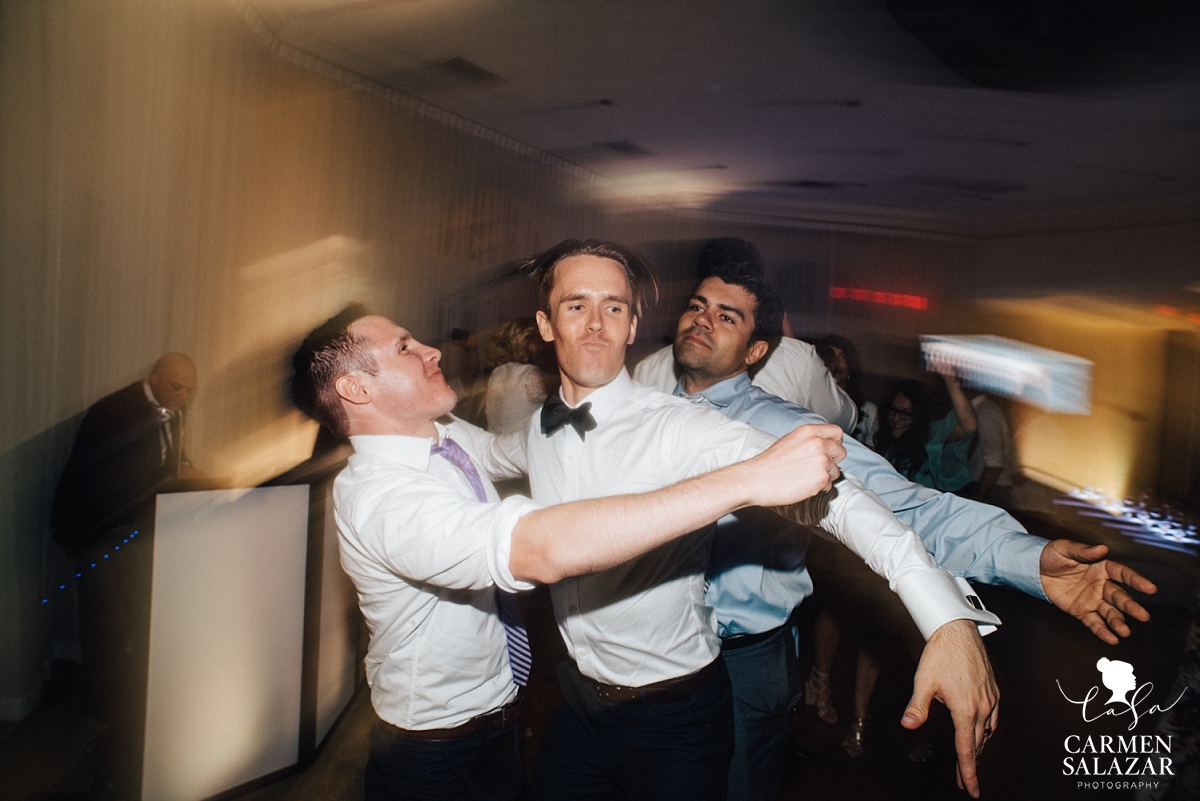 I was not prepared for the amount of awesome dance moves I was about to witness. Shelby surprised us with her sweet rapping skills and Michael busted out some truly 80's dance moves!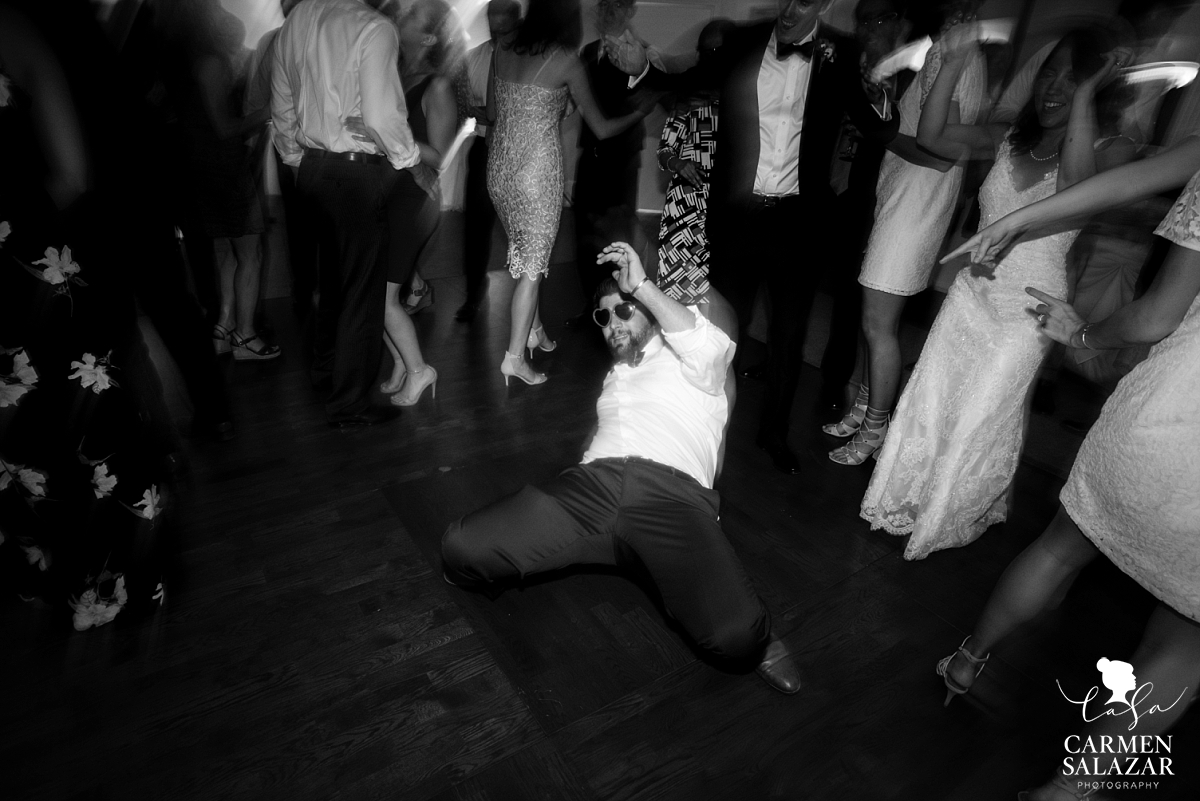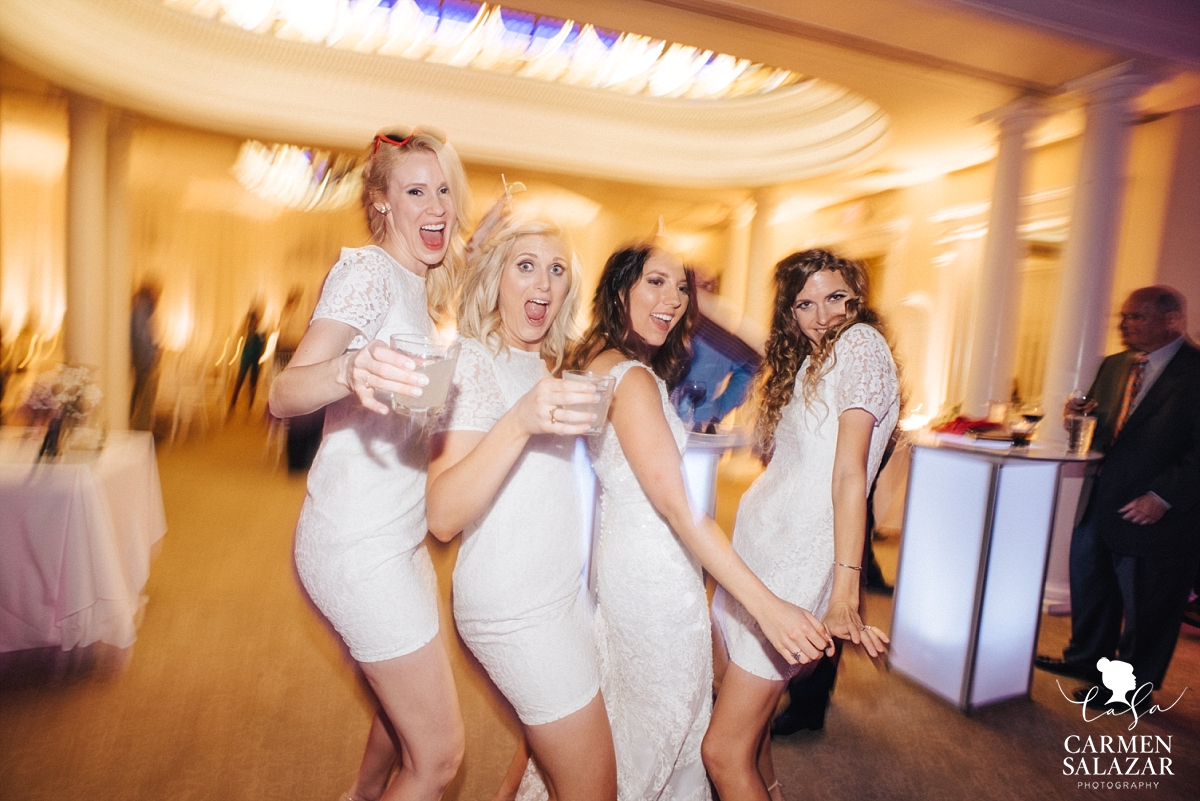 It's safe to say that everyone was feelin' the beat (and the yummy drinks)!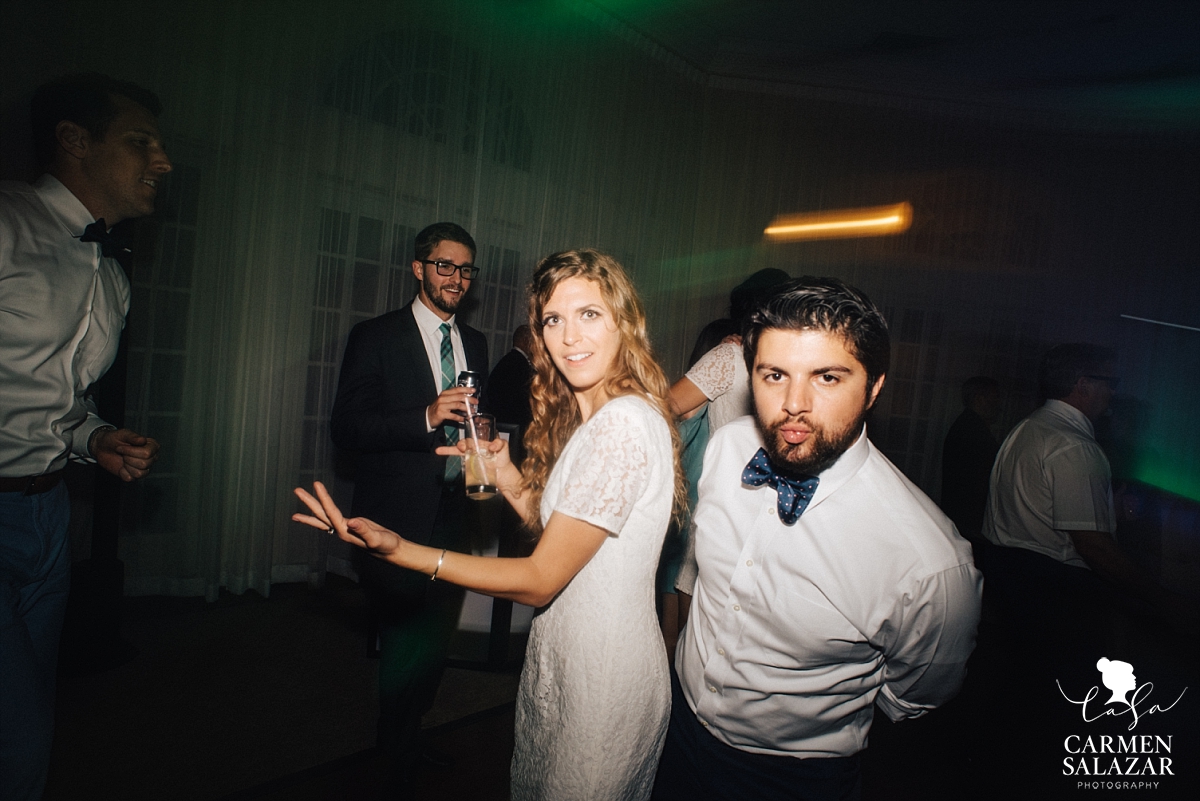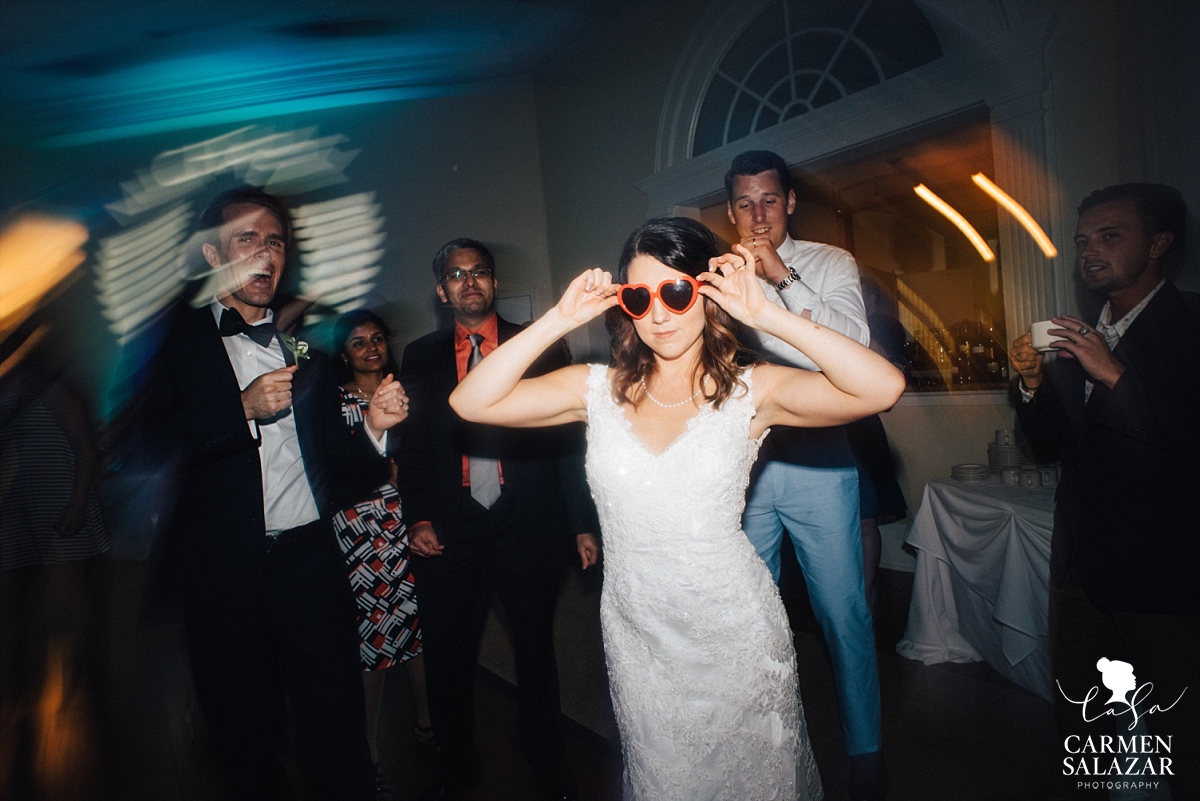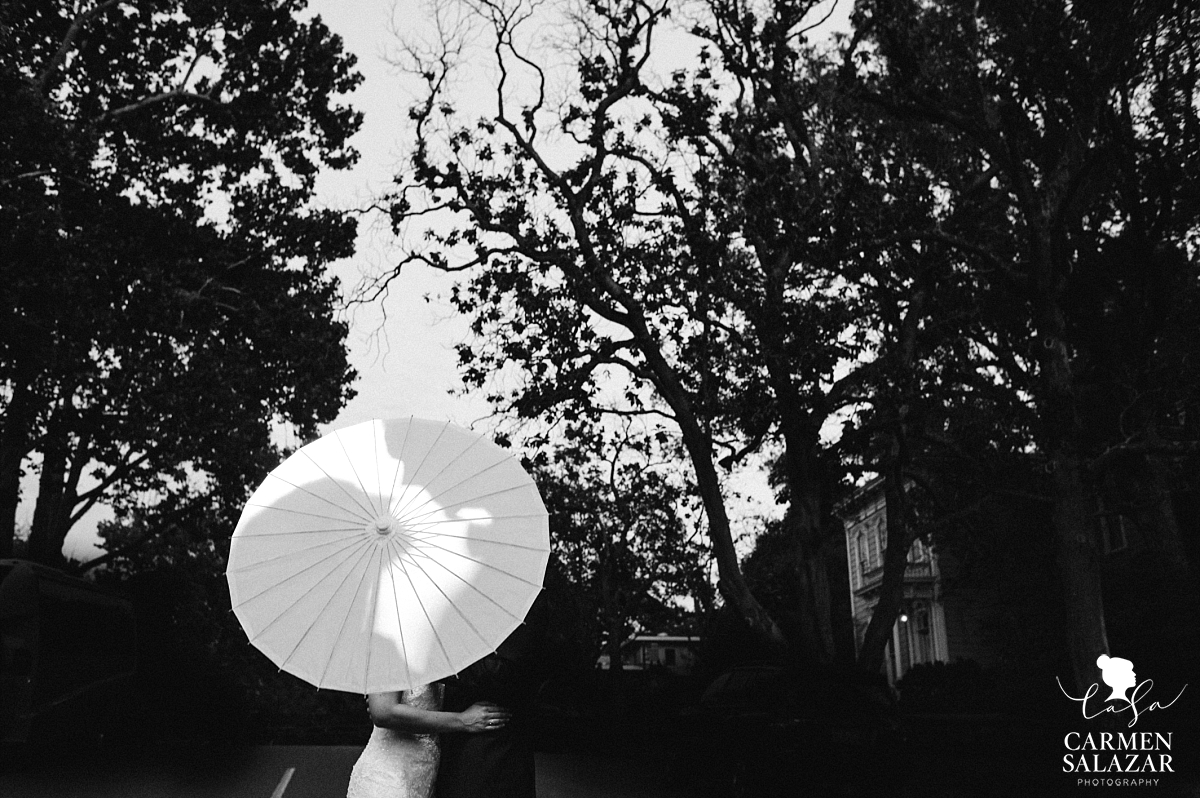 Shelby and Michael's wedding was definitely a party to last all night long, even though I snuck them out for a moody evening portrait before saying goodbye! Wishing these lovebirds many adventures, great books, and never forgetting to simply take a walk together.
Venue: Vizcaya Mansion and Pavillion
Cake: Freeport Bakery
Florist: Wild Flower Design Group
DJ: Contemporary DJ's
Hair and Makeup: All Dolled Up
Gown: Miosa