I simply cannot get enough of our beautiful couple's Taber Ranch wedding. Kohl and Austin look radiant in their post-ceremony portraits! The journey was long and the weather was rough, but these lovebirds made it to call each other husband and wife – and have a fabulous reception too. Their venue offered a gorgeous landscape for their charming style and inspirational love story – congratulations Austin and Kohl!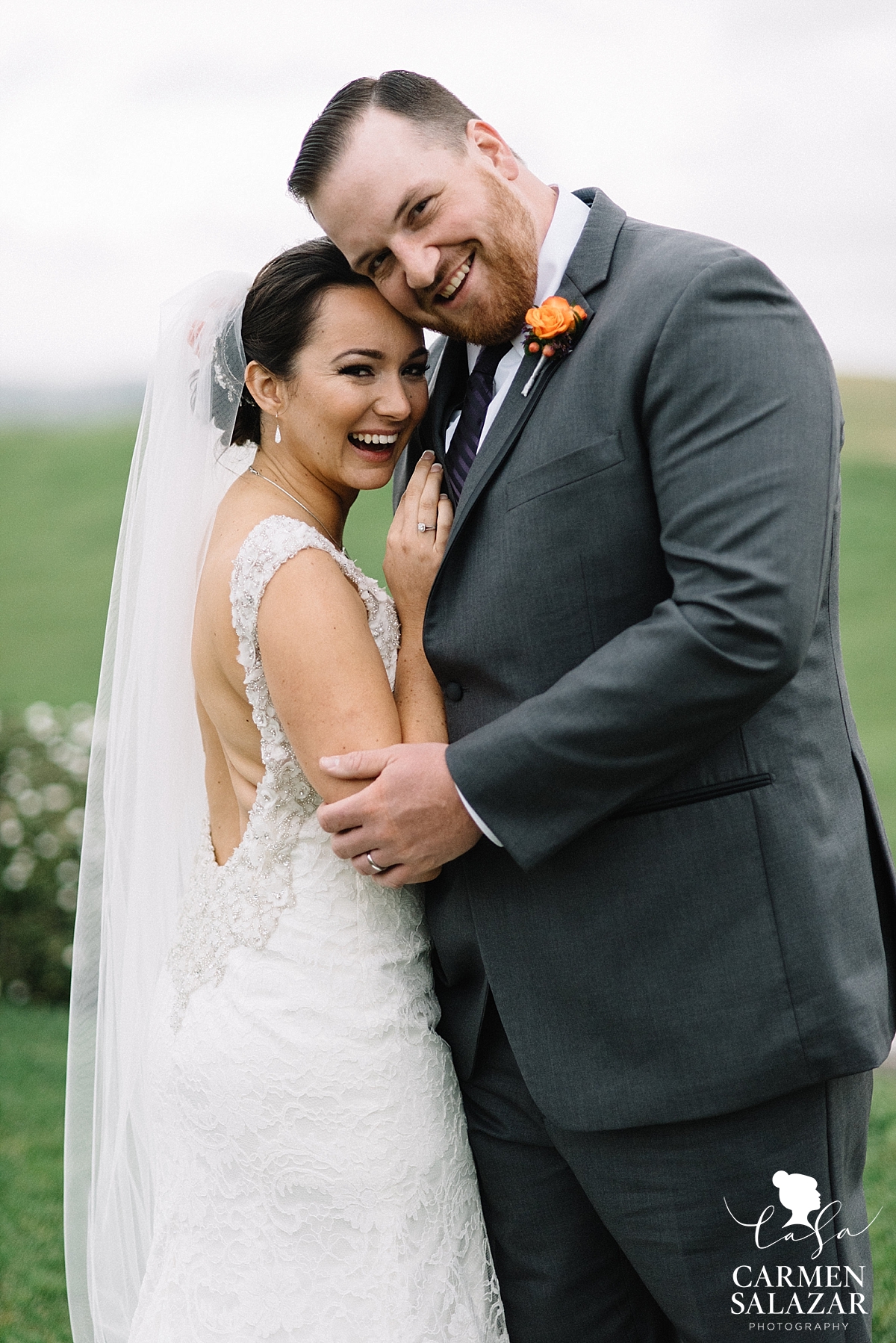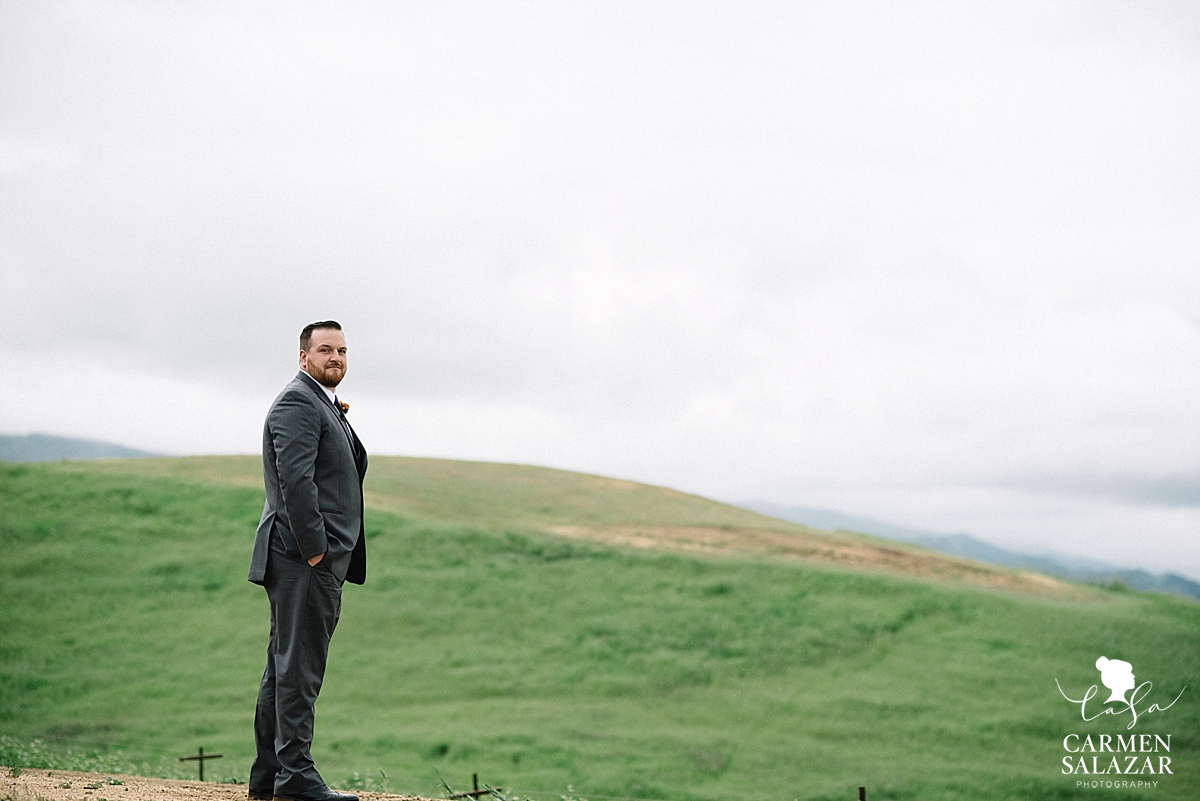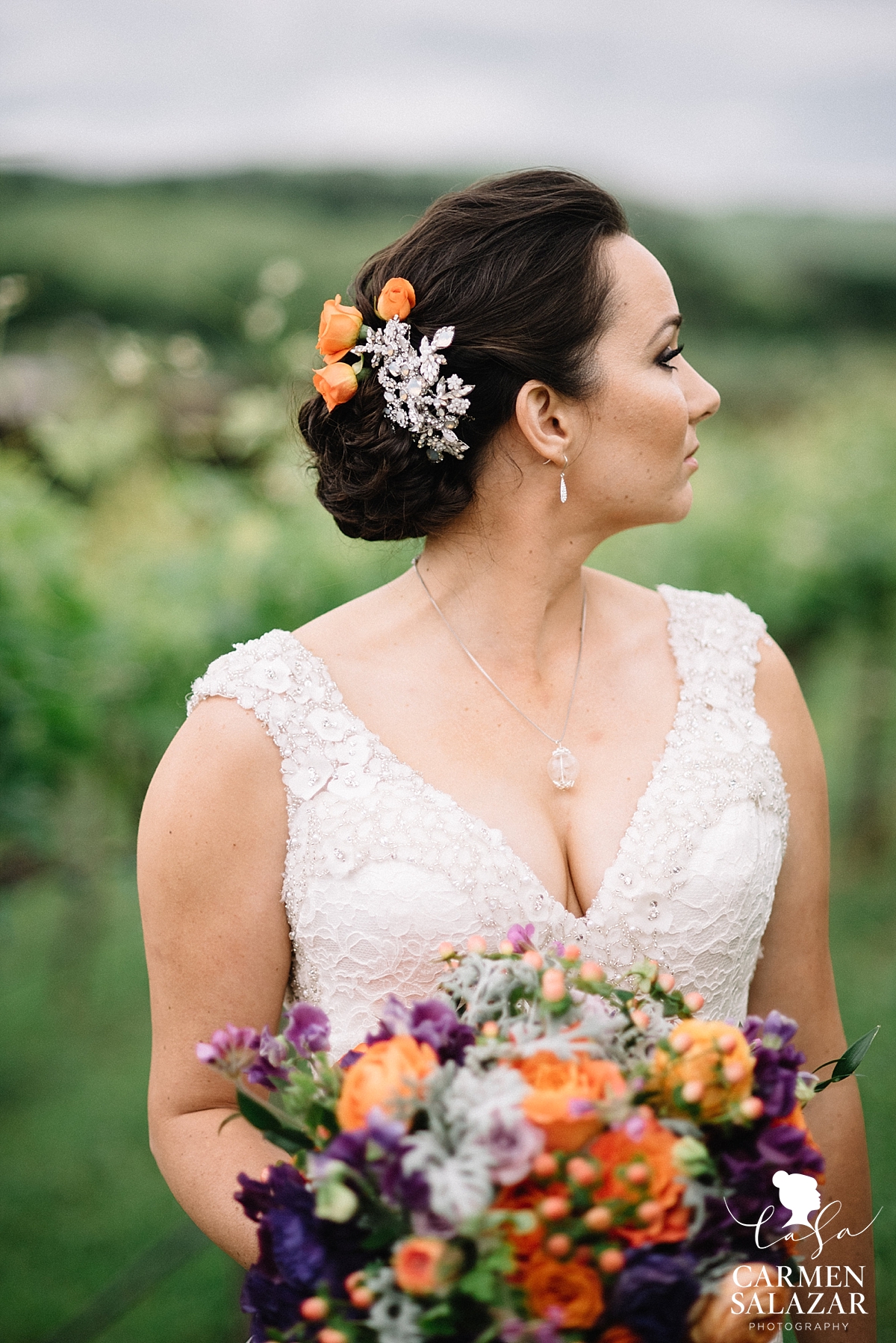 I am in love with their florals ! There is something so elegant about combining jeweled hair pieces with floral accents; these blooms complemented the subtly petal shaped lace design of Kohl's dress.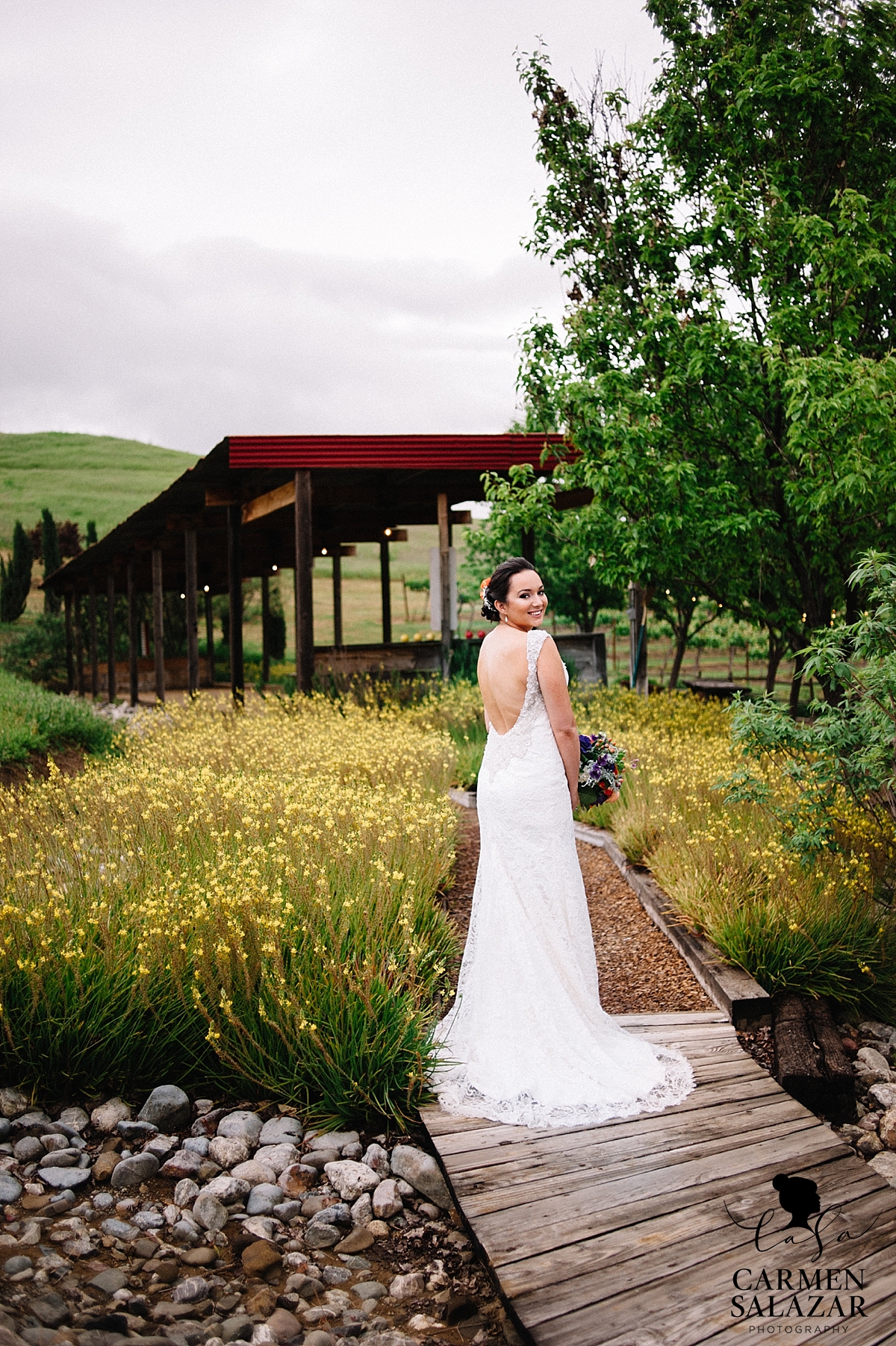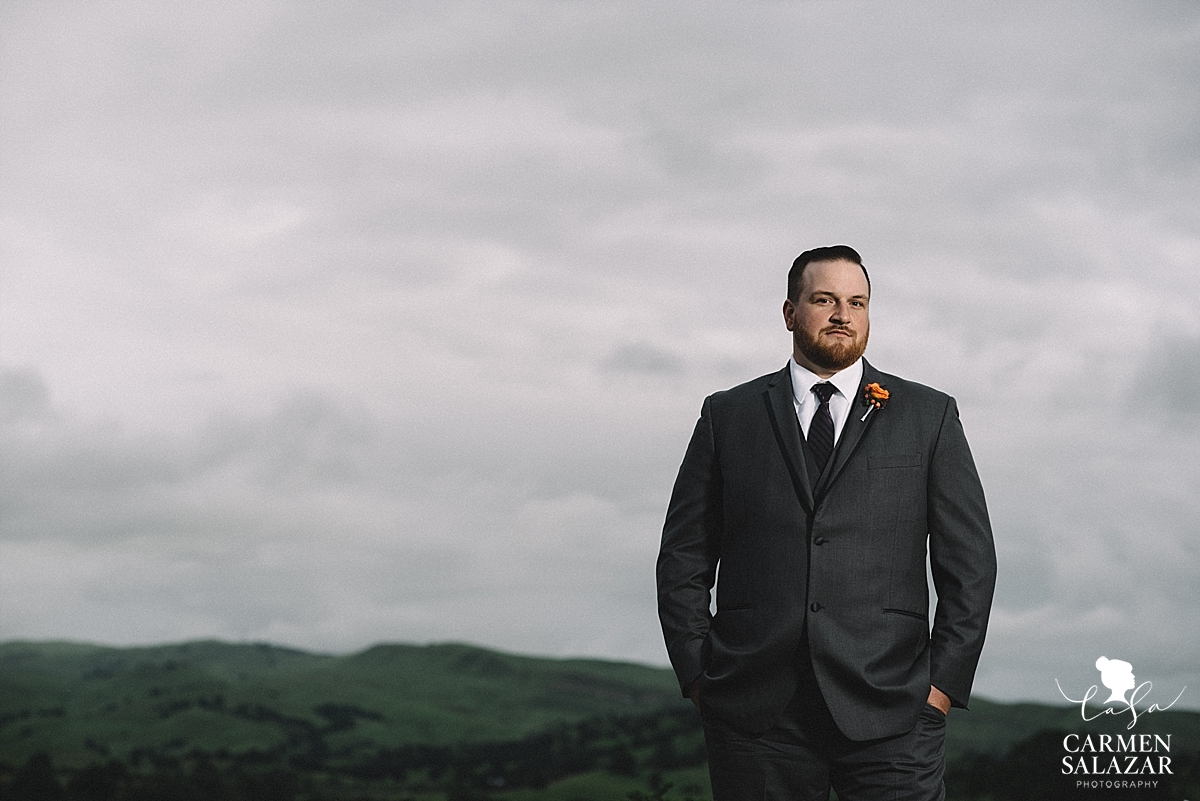 Austin looks dapper in his dark grey suit – a little pop of orange brings a spring splash of color to his style.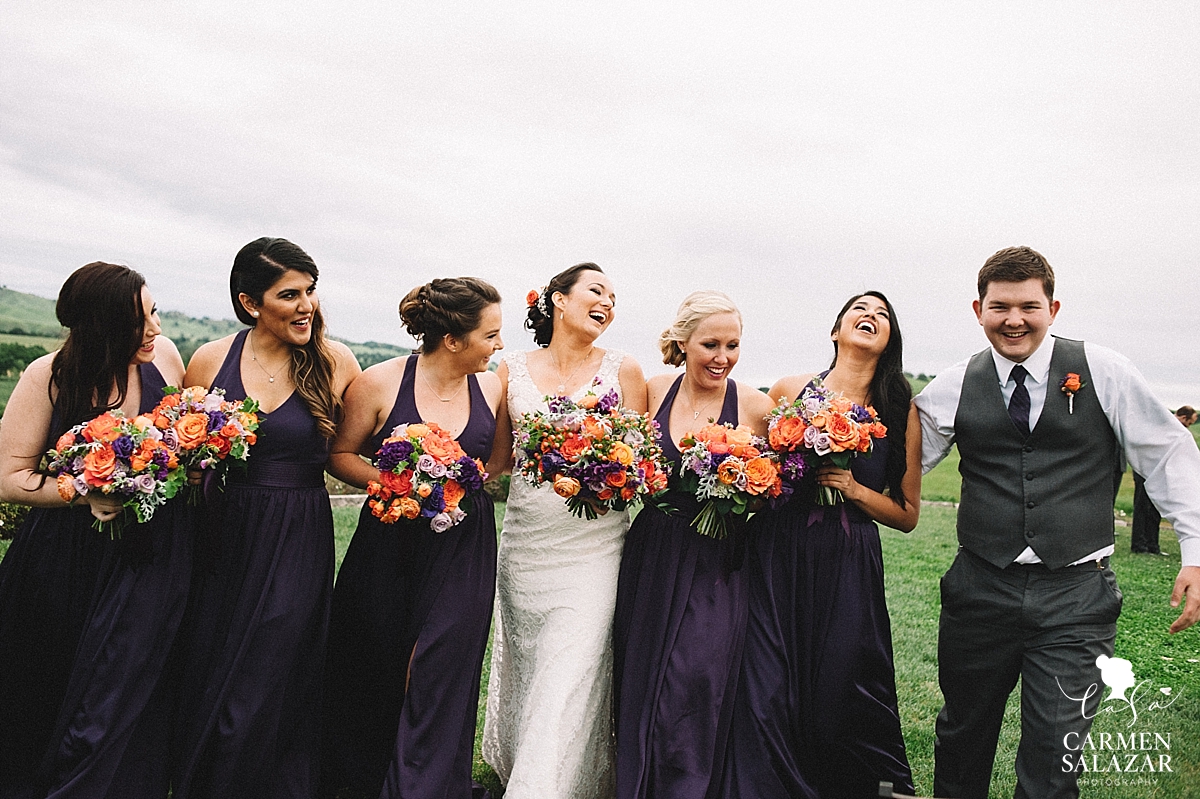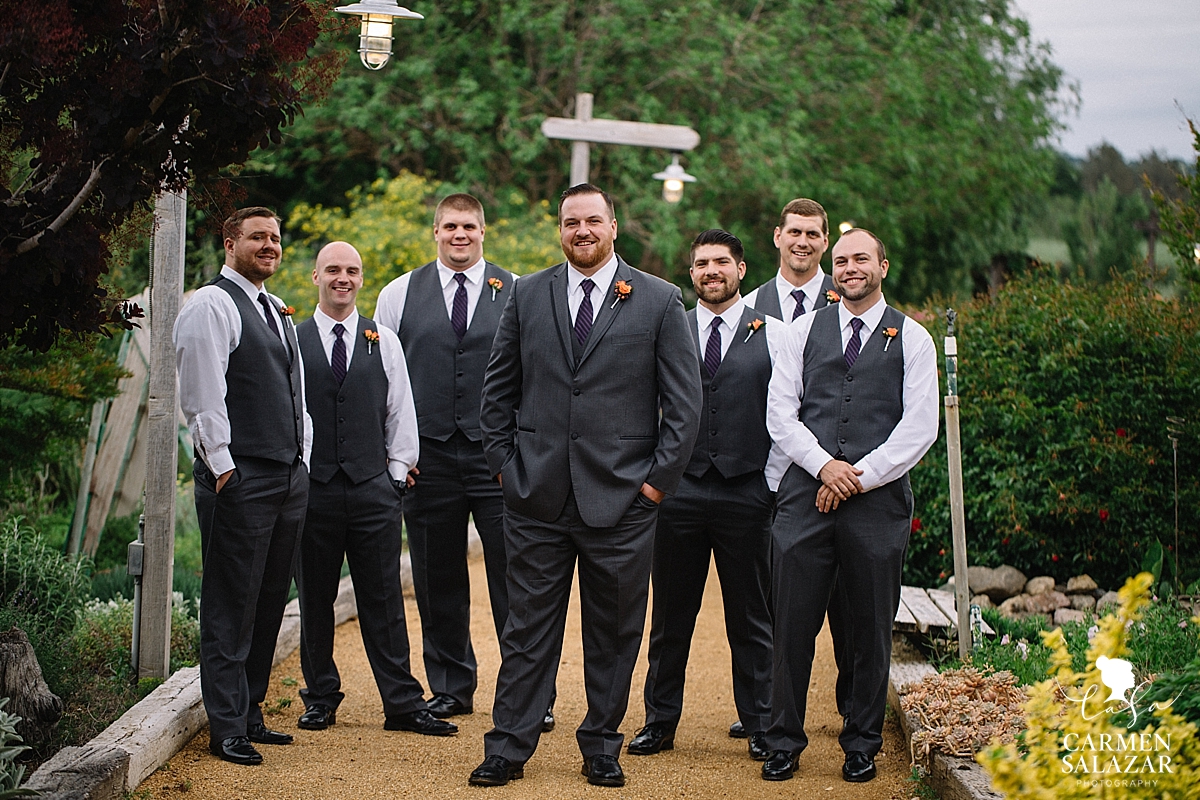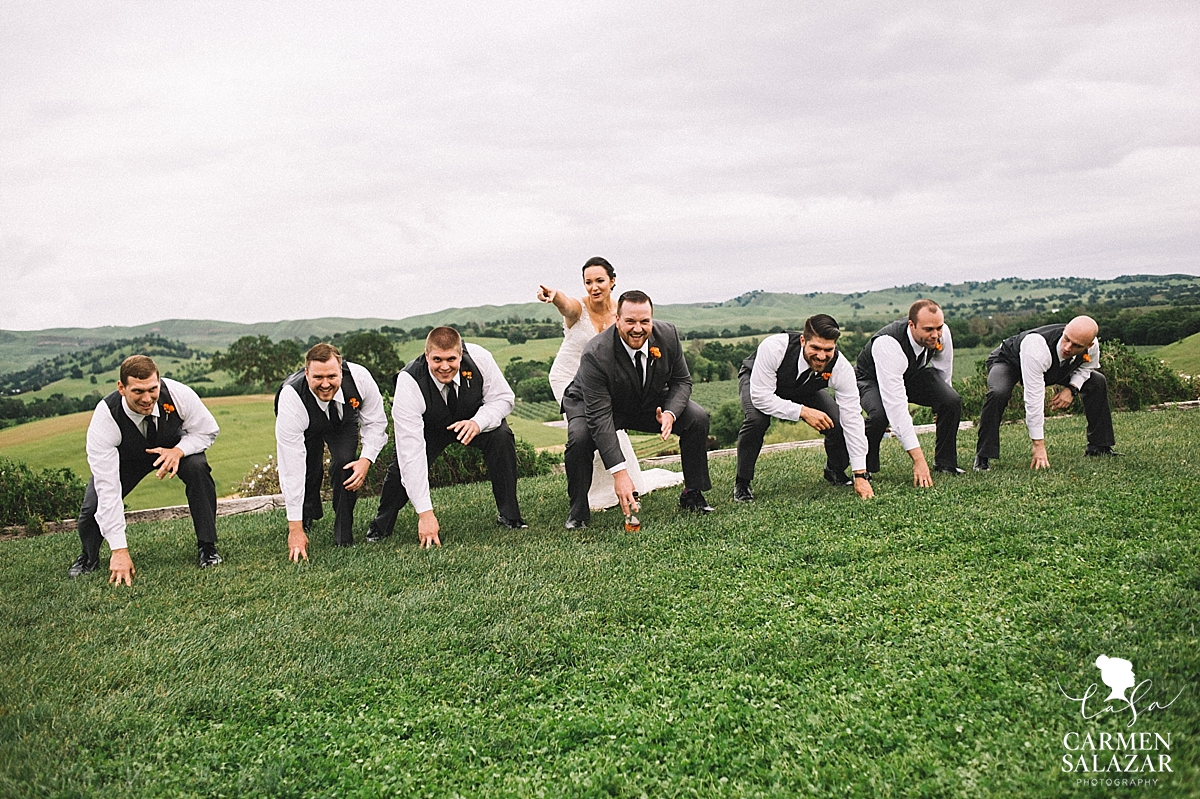 Our bridal party had so much fun posing together – we included our silly football look as a nod to Austin's NFL experience. Through his medical struggles and inability to play professionally, Austin's optimism and good humor keep him loving the sport and playing around with his groomsmen.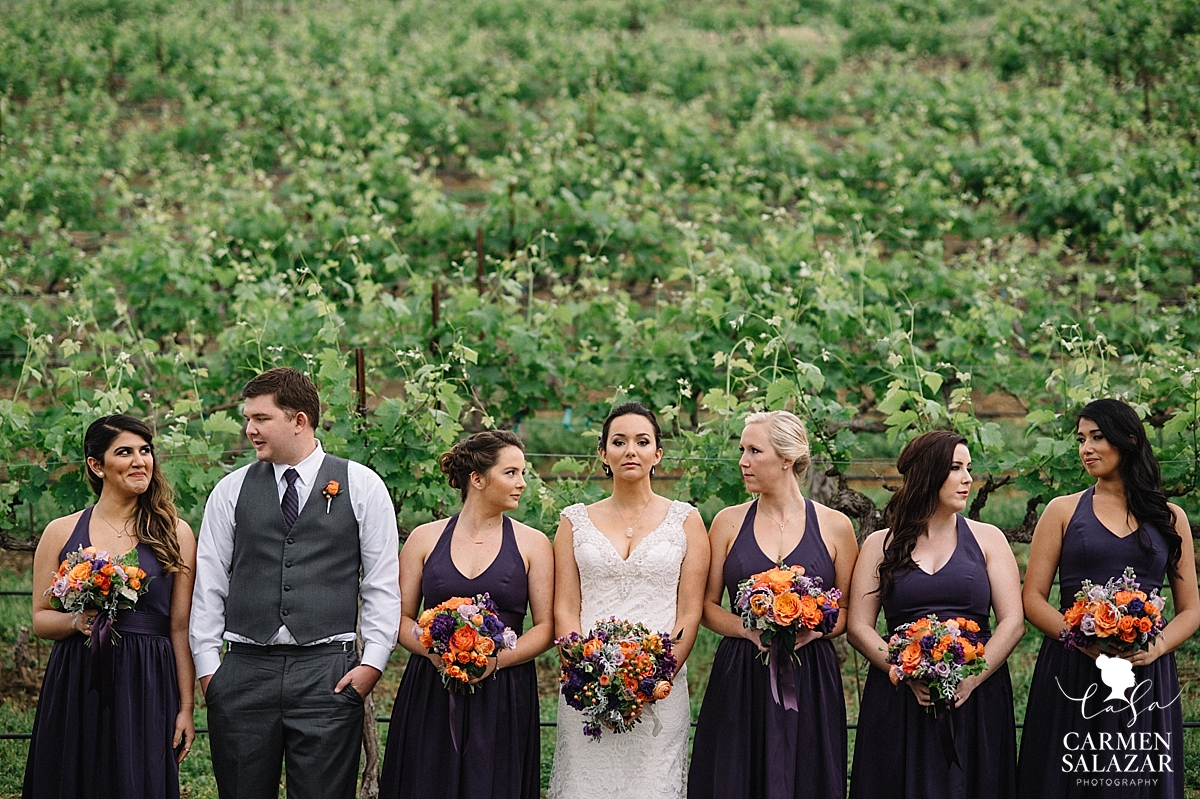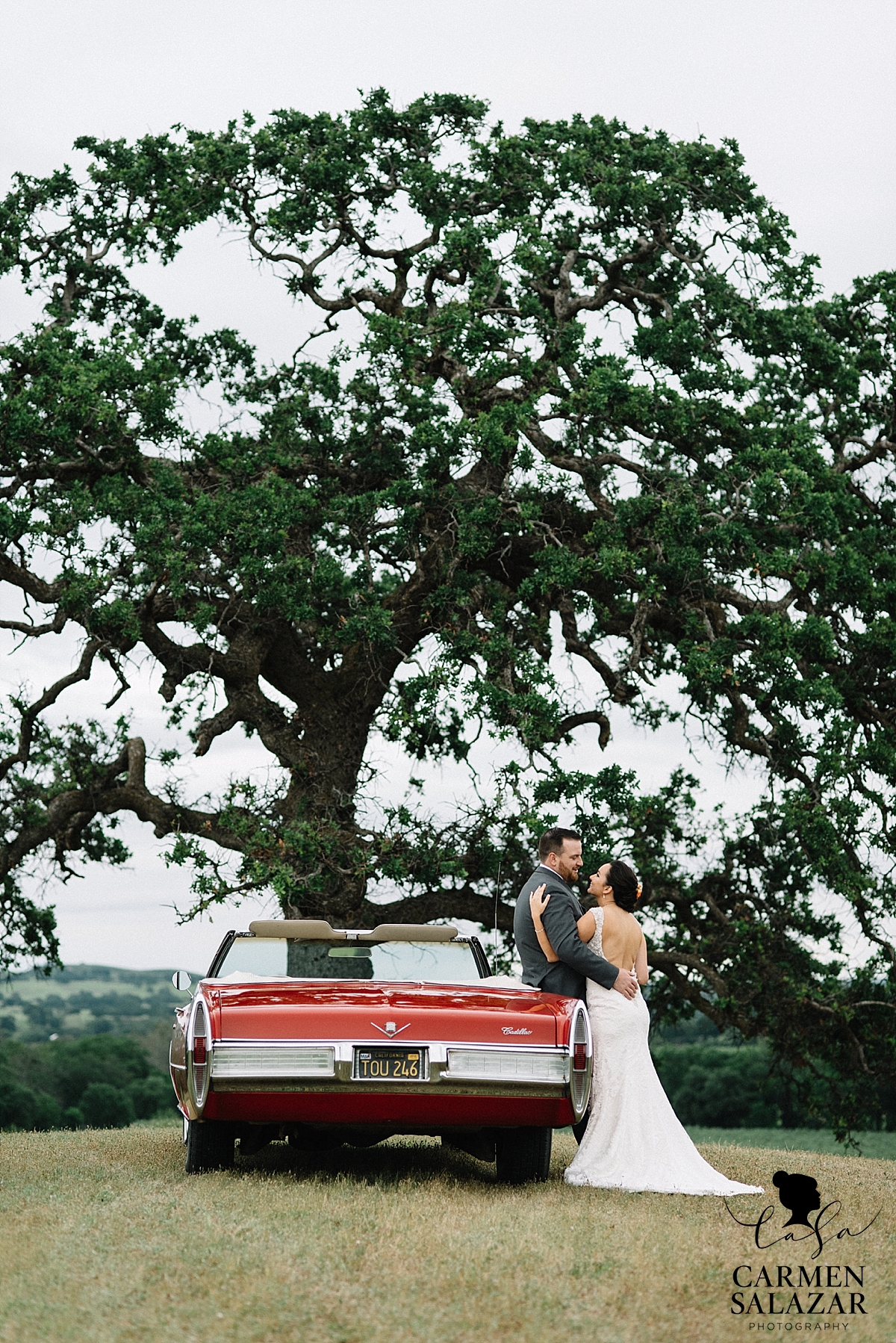 The classic convertible of the Ranch is iconic in any wedding here, I love to photograph my beautiful couples next to this bright hot rod (and they love posing next to it) !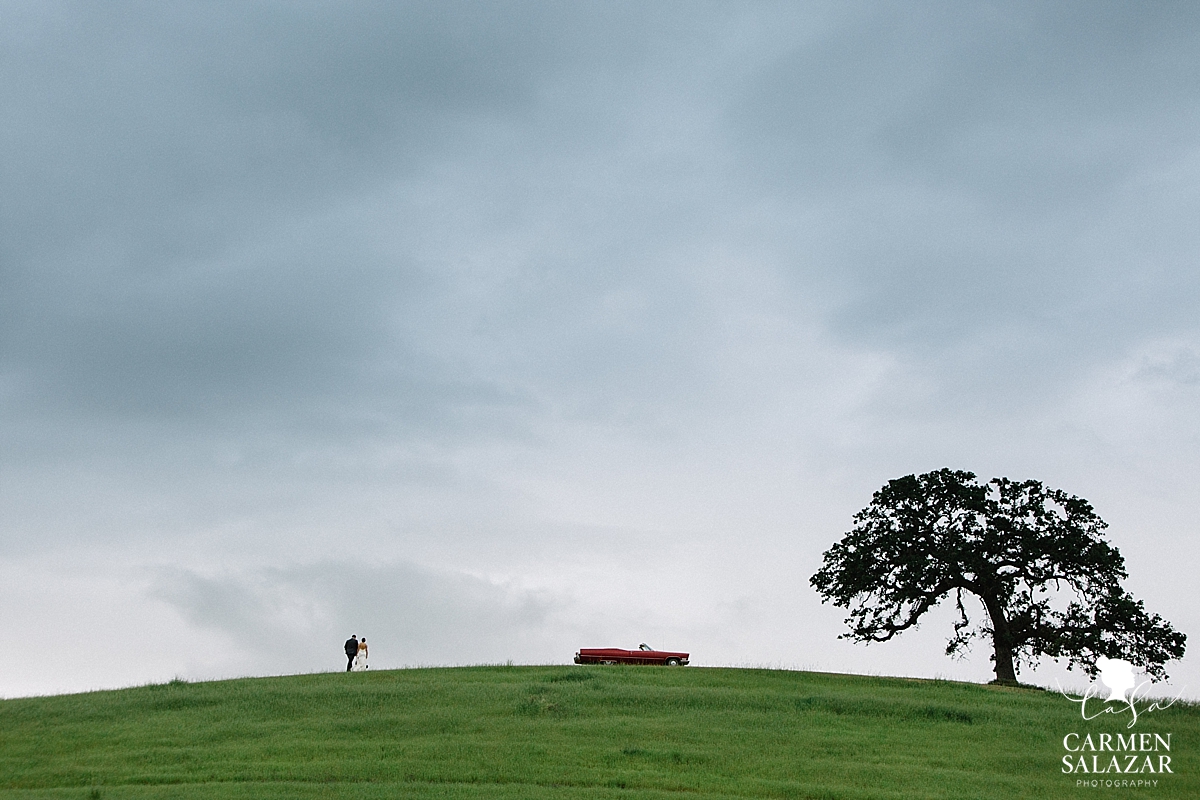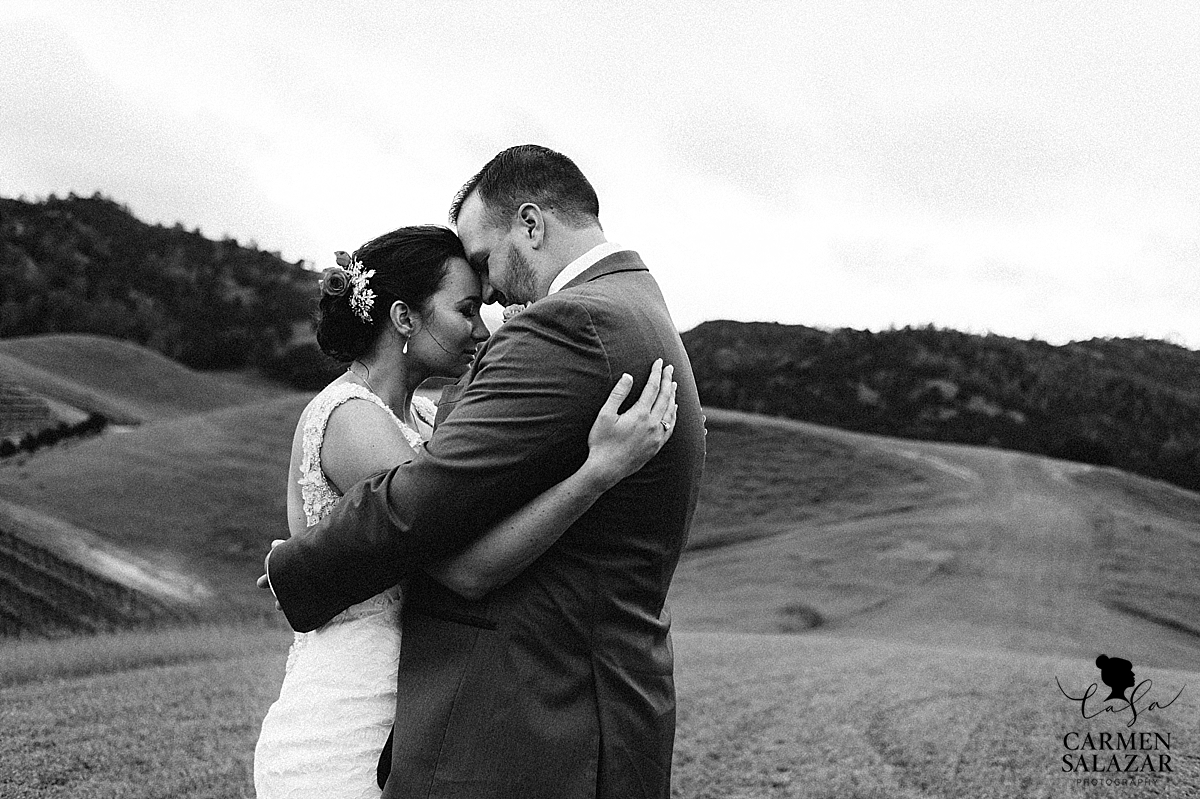 I feel blessed to get to capture these emotional moments of embrace for our newlyweds. Austin and Kohl made me cry happy tears many times this day!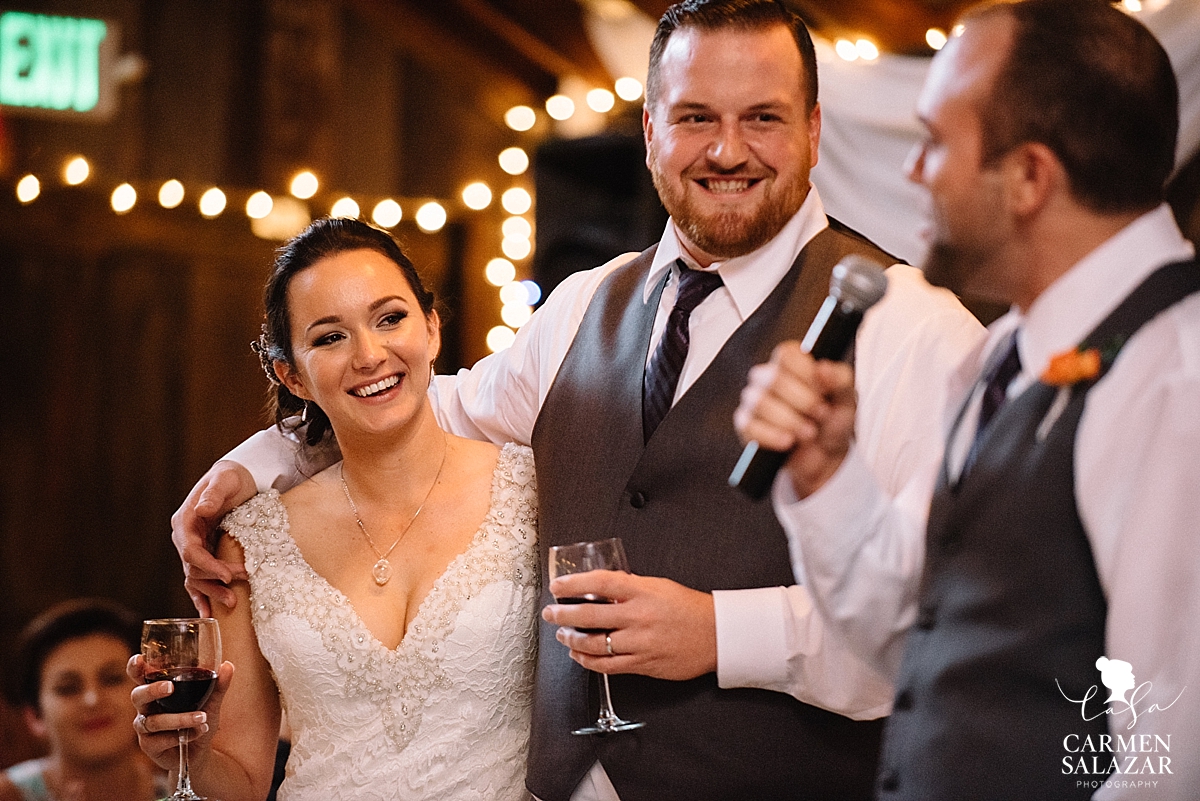 The bride and groom were met with a crowd of cheers as the first rainfall hit immediately after they entered the dry reception barn. Talk about a lot of luck and a very happy bride!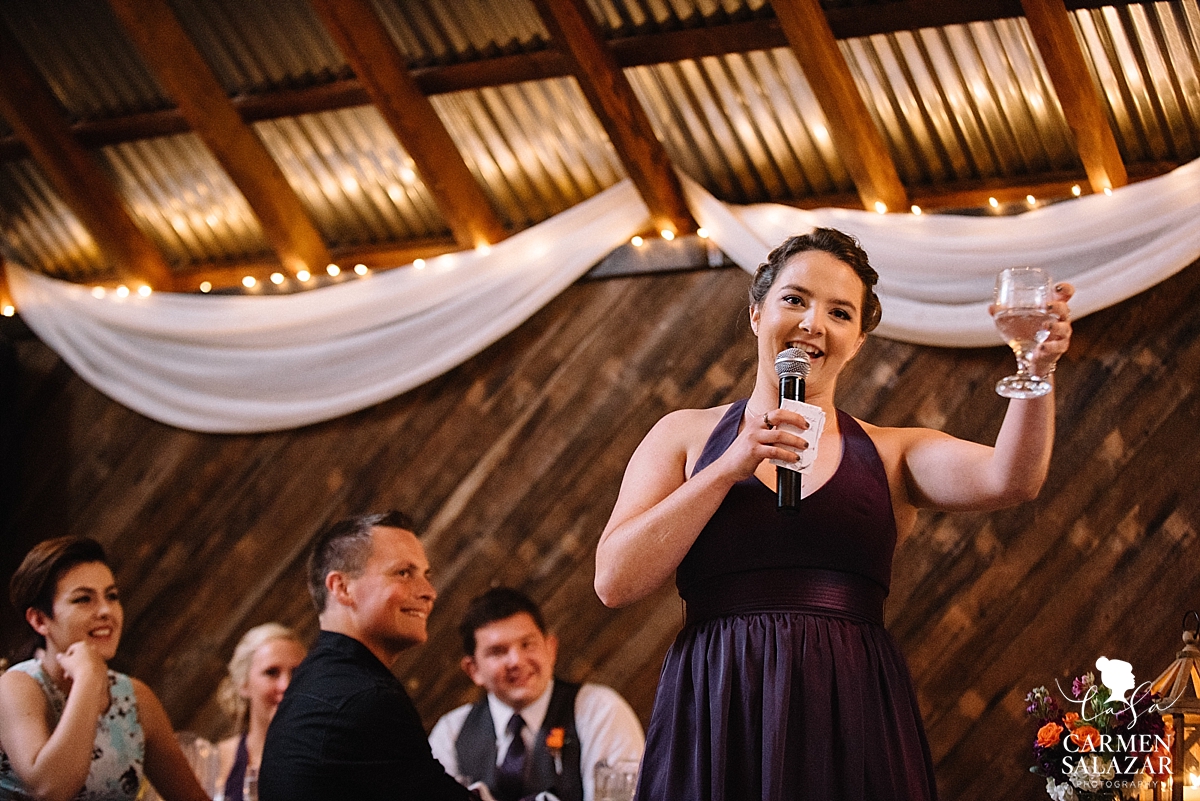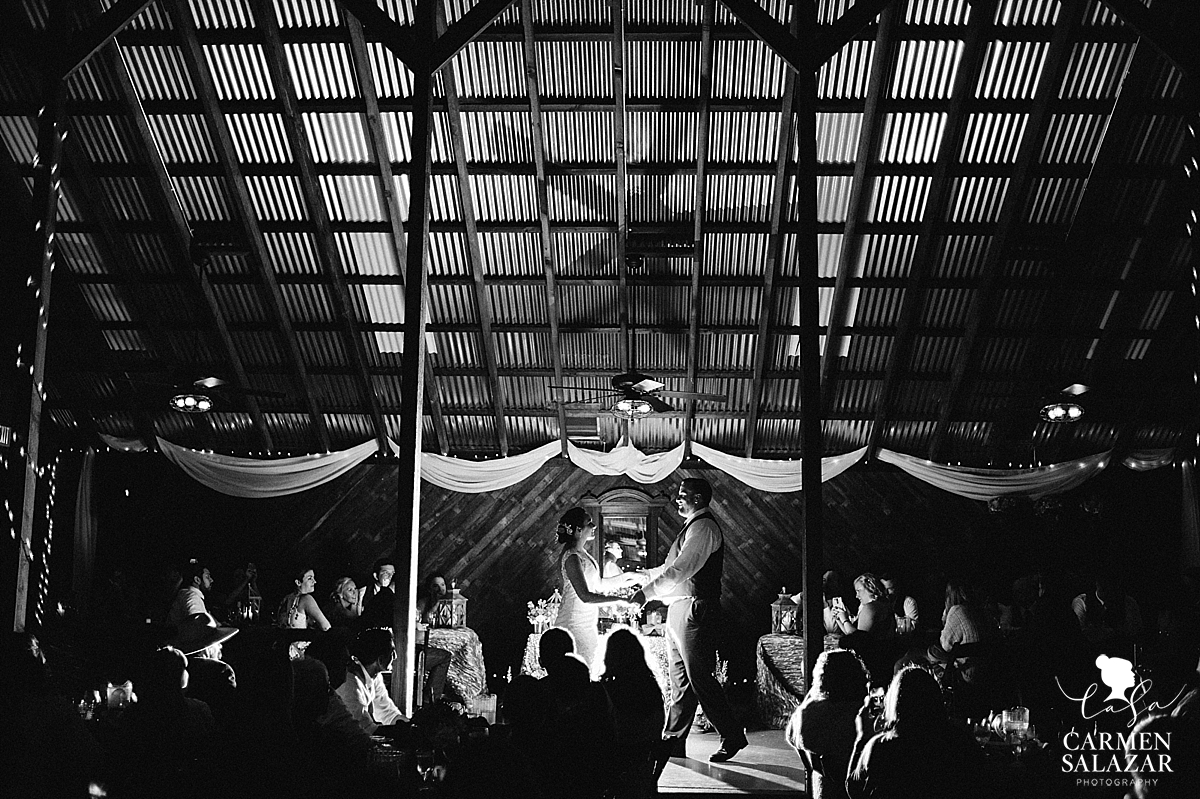 The barn at Taber Ranch is a gorgeous and rustic setting for a first dance! Austin clearly put on his dancing shoes for his beautiful bride.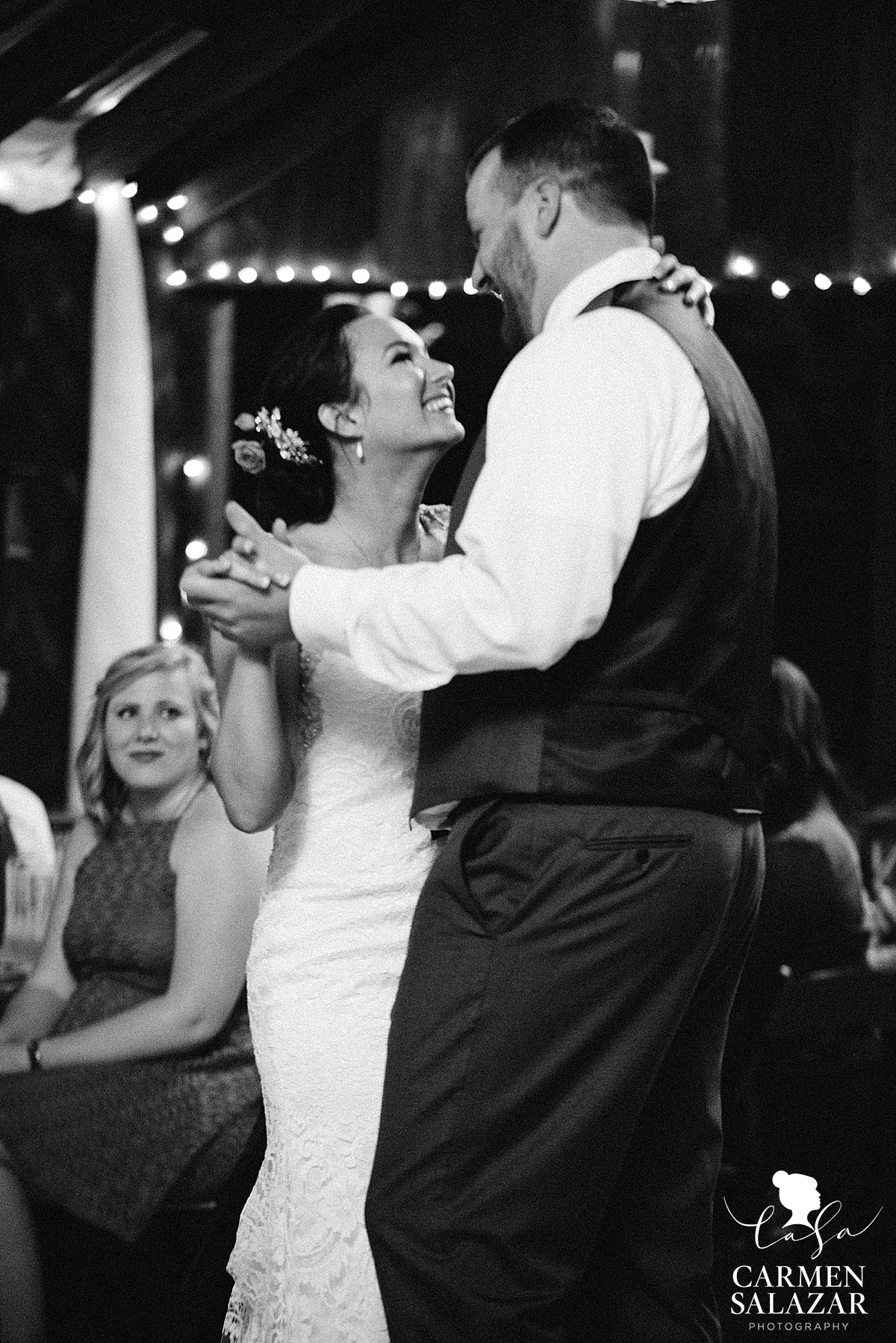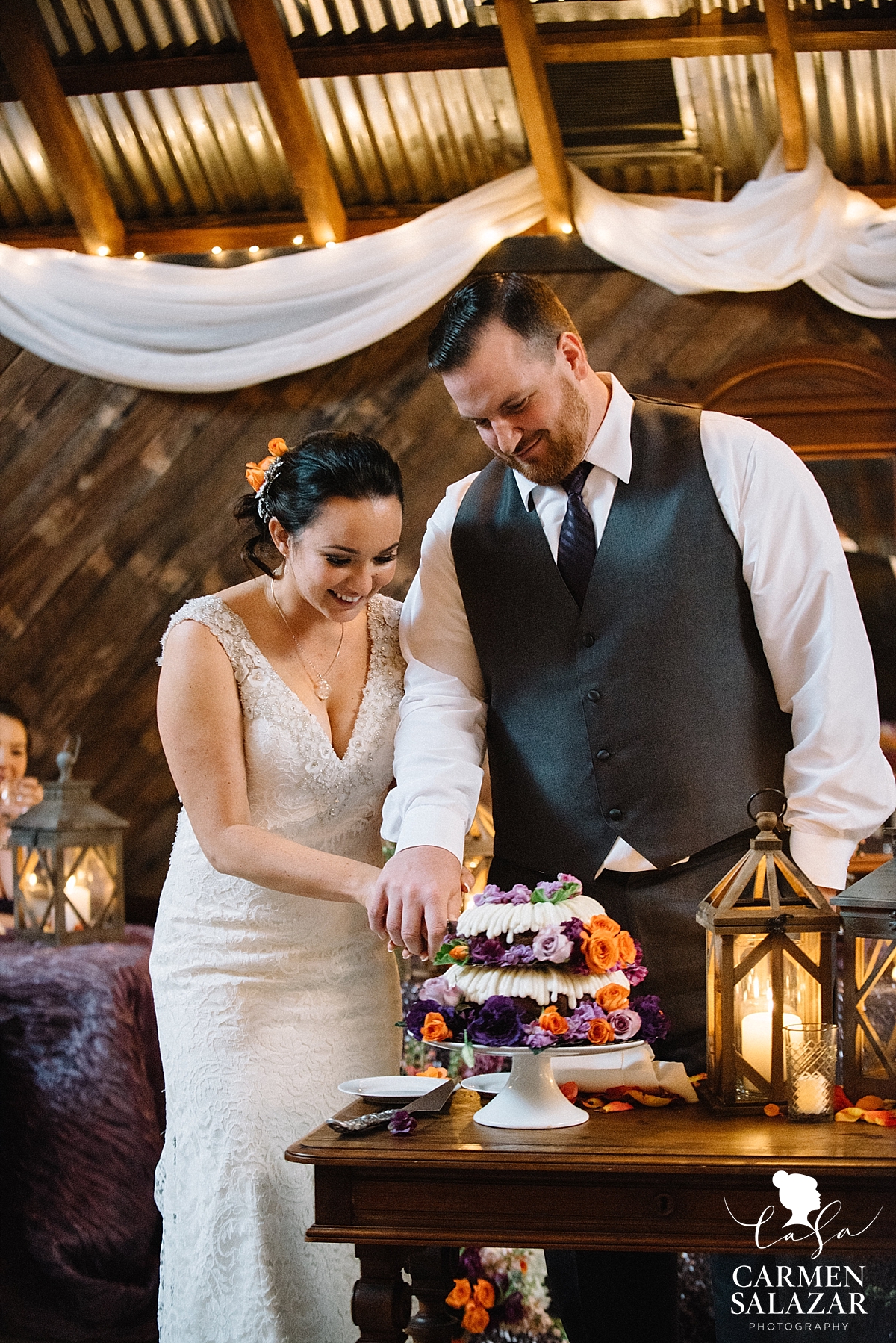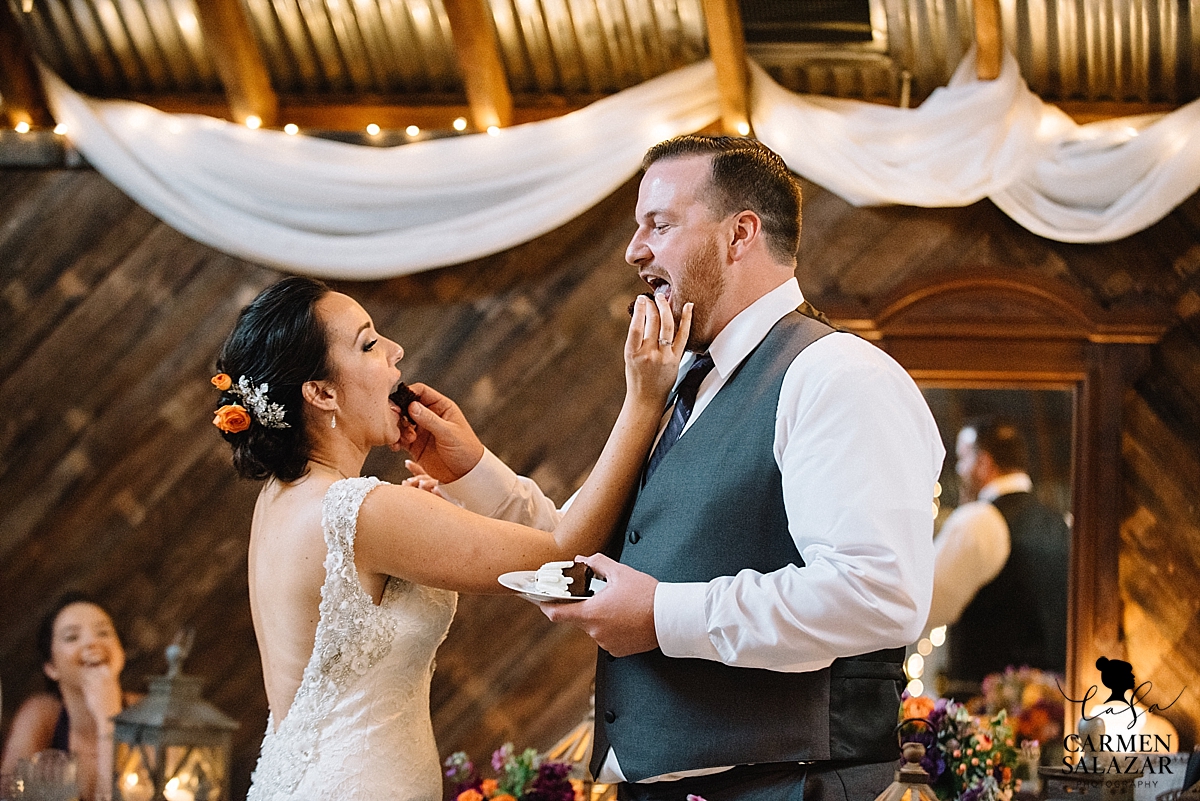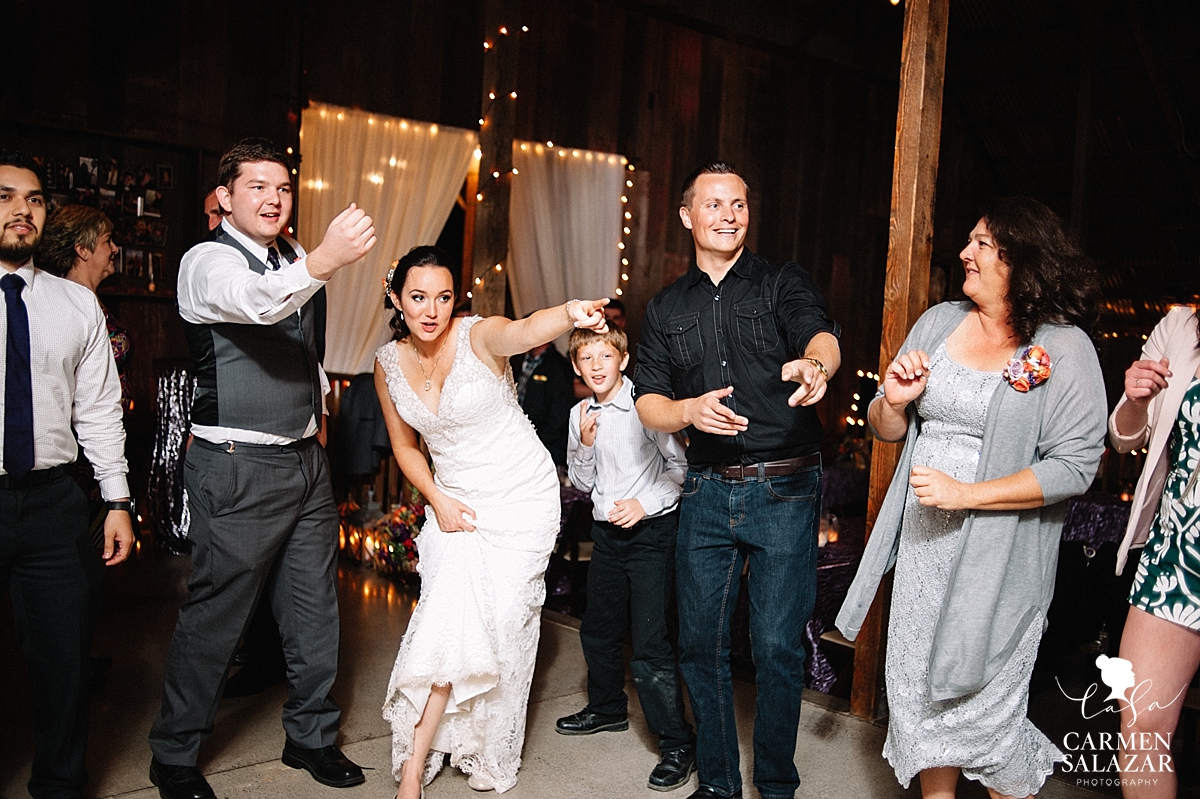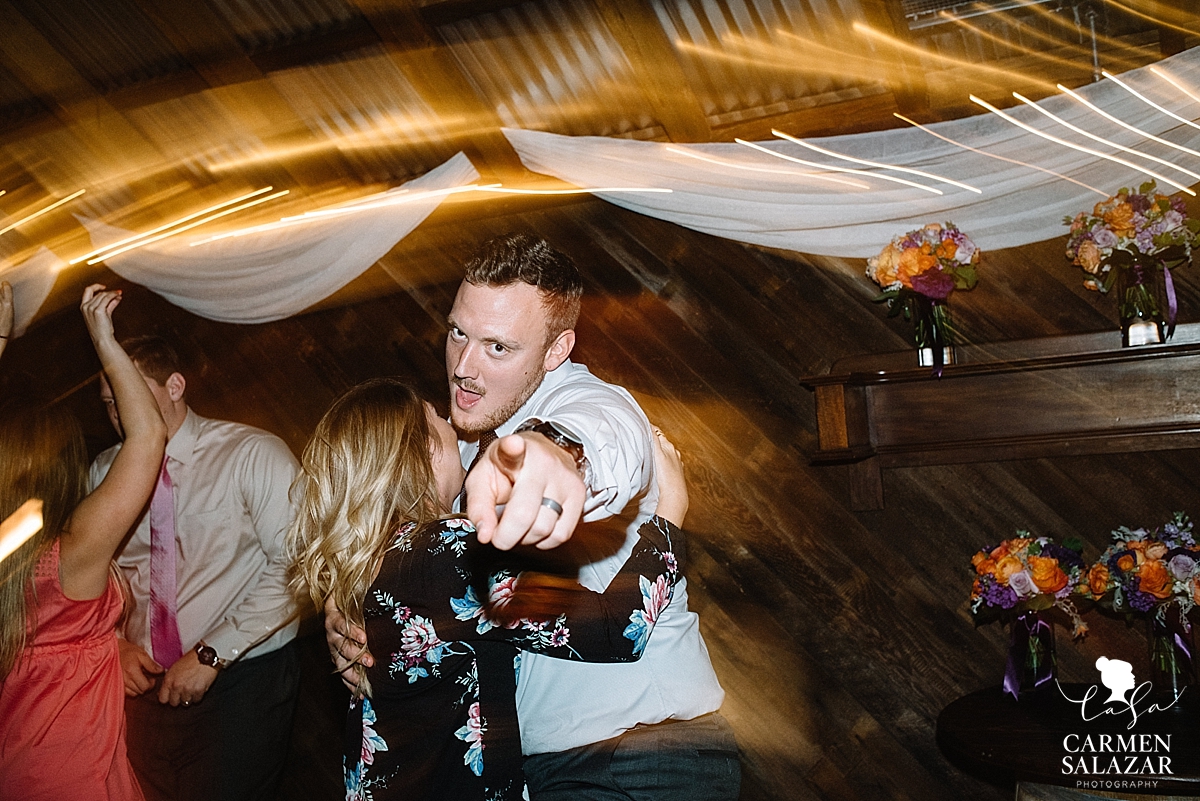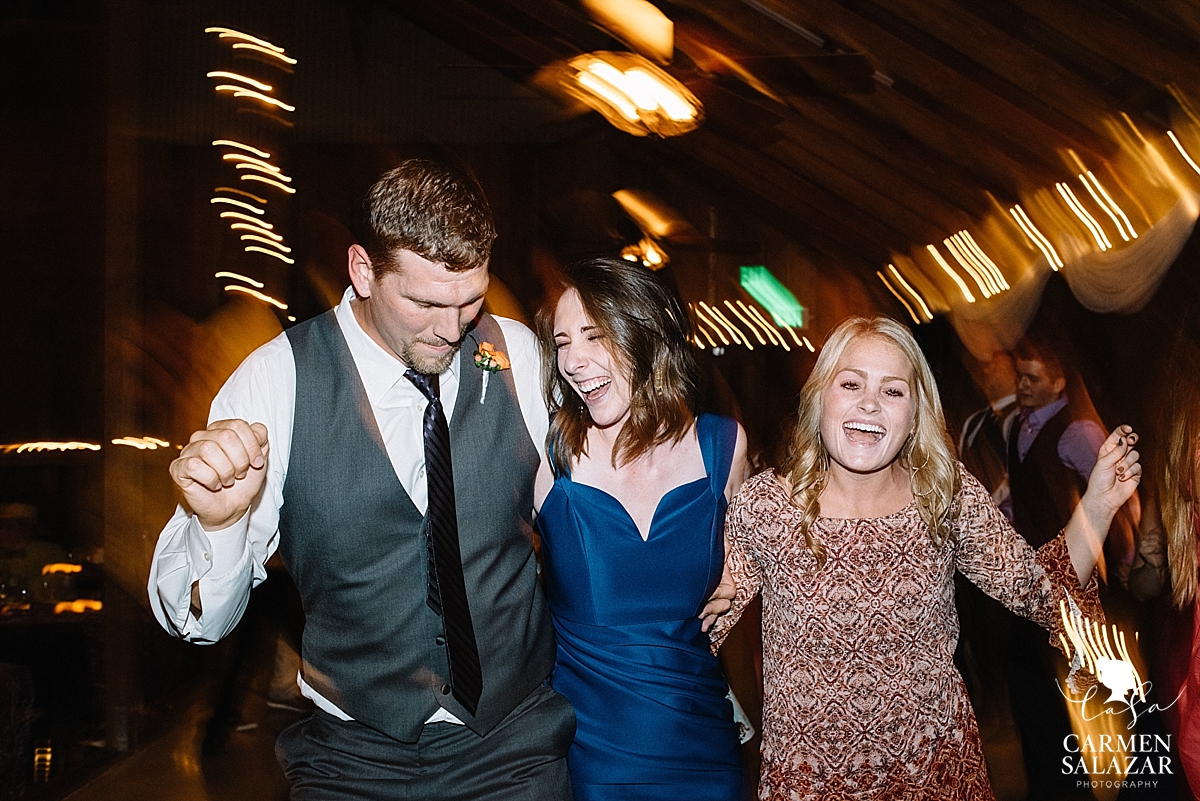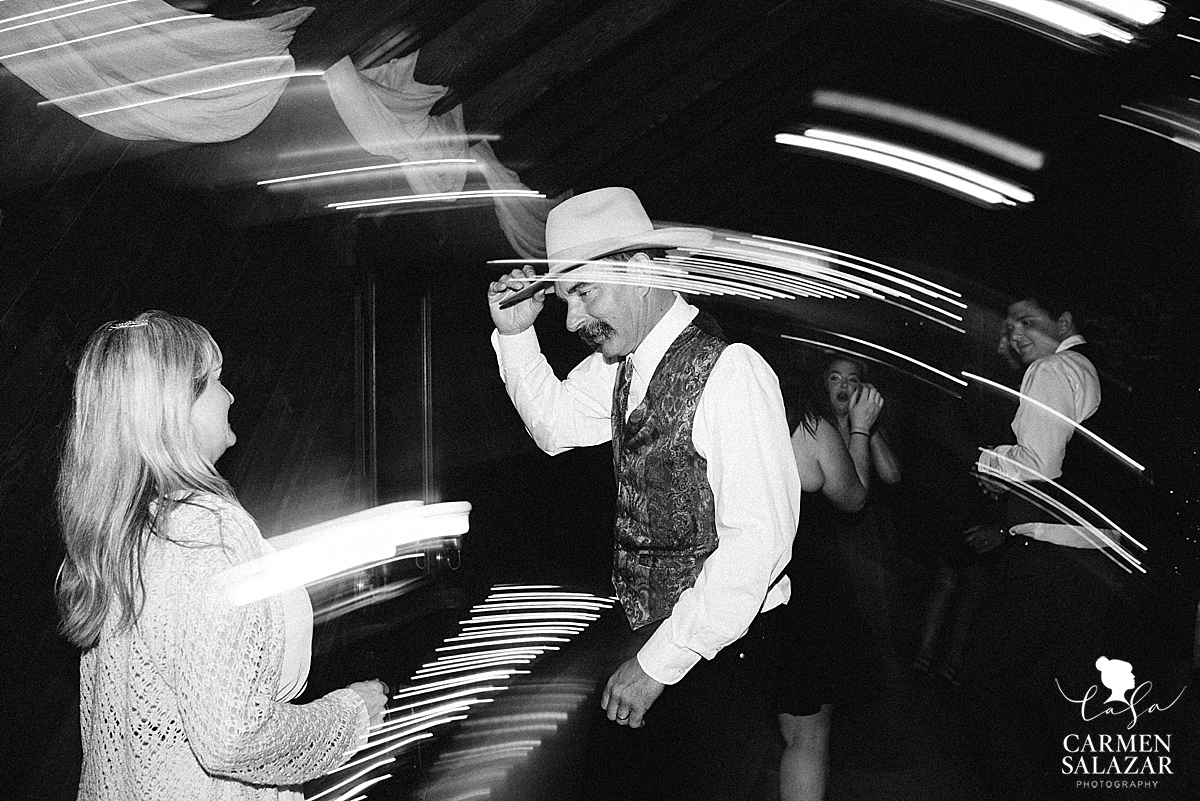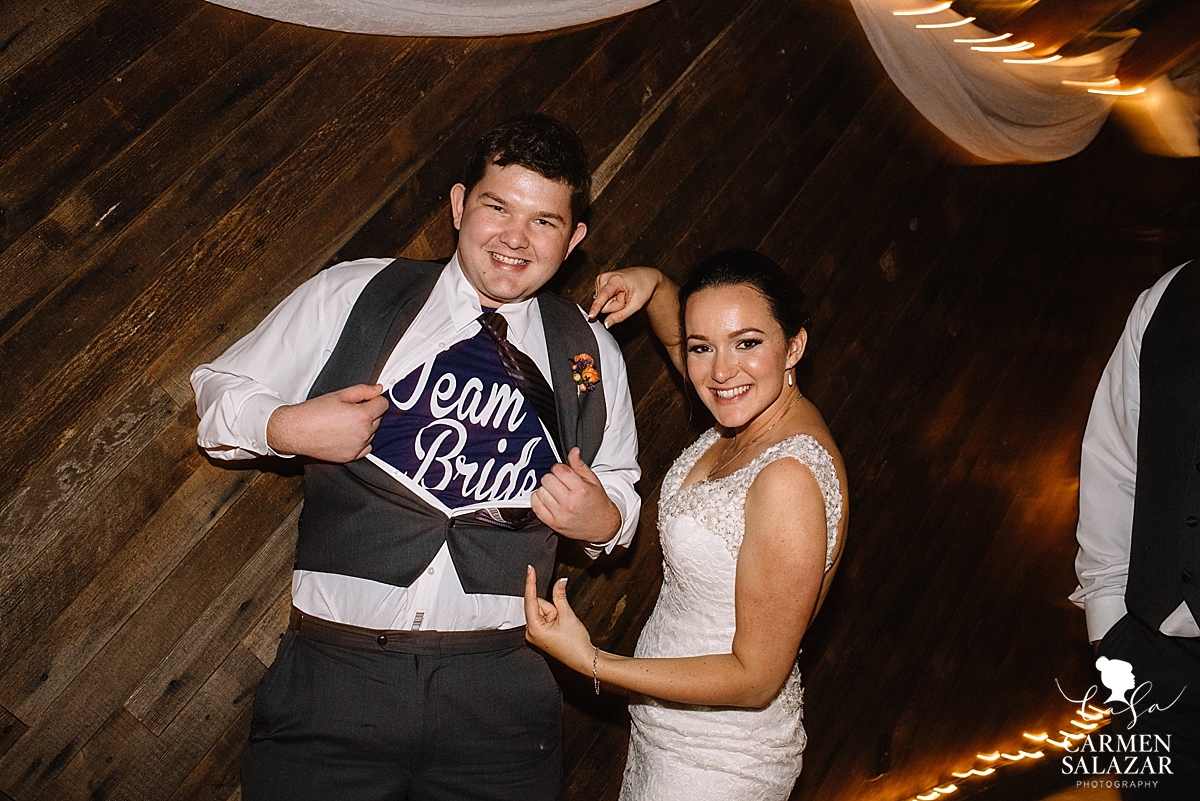 Superman-ing for the camera ! Who needs to pick a side of the ceremony, when you can wear awesome wedding flair under your suit?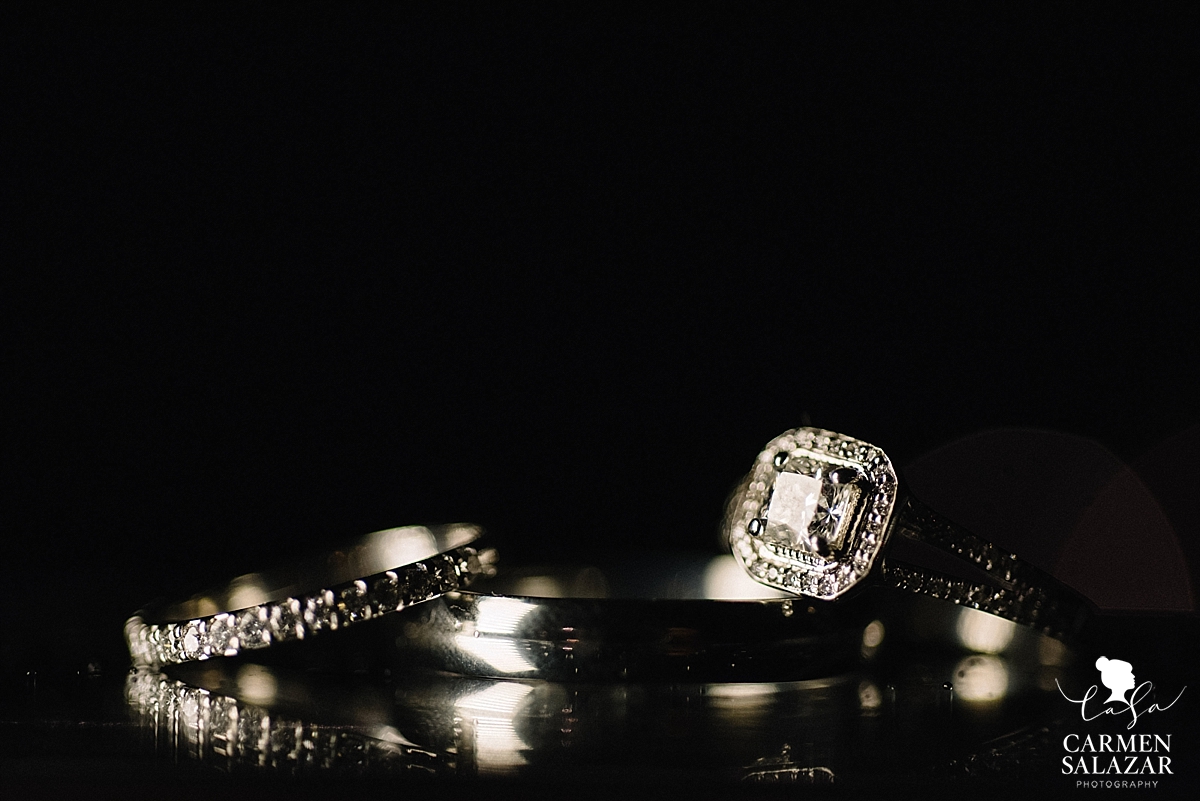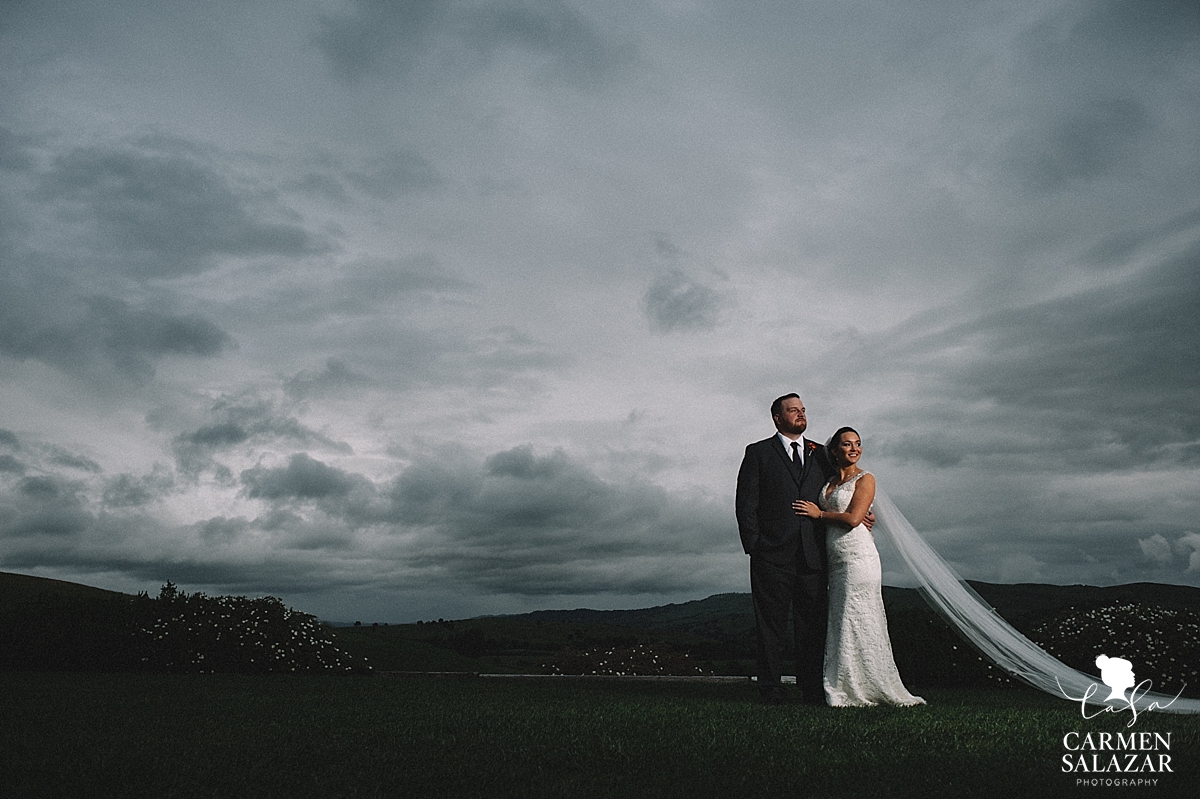 Austin and Kohl are stunning in the epic landscape of Taber Ranch! If you missed part one of their love story, check it out to see the emotional road to the wedding vows.
Venue: Taber Ranch
Planner: Stephanie Teague Events
Florist: Flourish Designs
Cake: Nothing Bundt Cakes
DJ: Bryan Greenwalt
Linens: La Tavola