Growing up just down the road from each other, Jenni and Raul had no idea that one day they would say "I Do." After falling head over heels two years ago, the couple decided that Jenni's family farm would be the perfect place for the Big Day.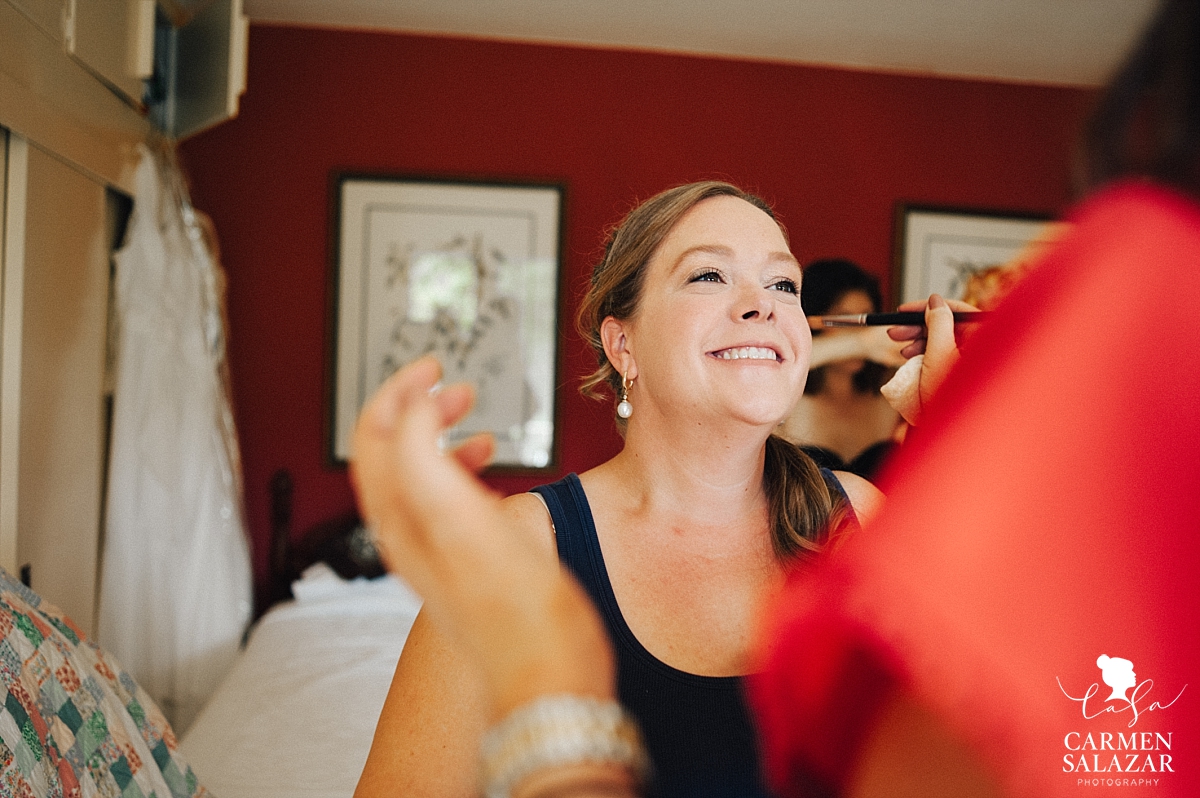 I just love the way Jenni's mom watches with such pride as her daughter puts on her wedding dress. Tears were definitely flowing!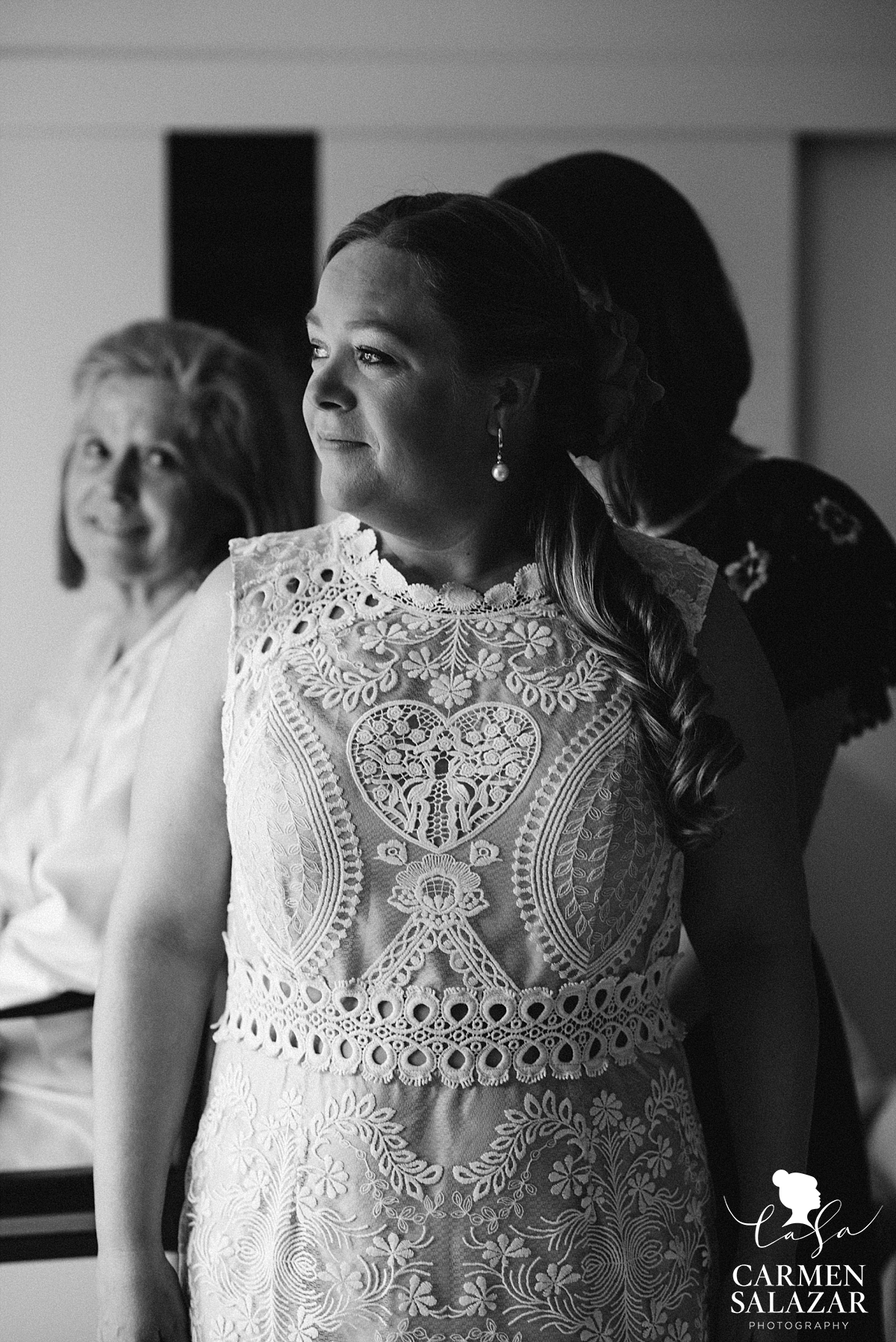 After struggling with another gown purchase that Jenni described as "too poofy to handle", she found the perfect bohemian dress from the BHLDN wedding line from Anthropologie.
I'm in love!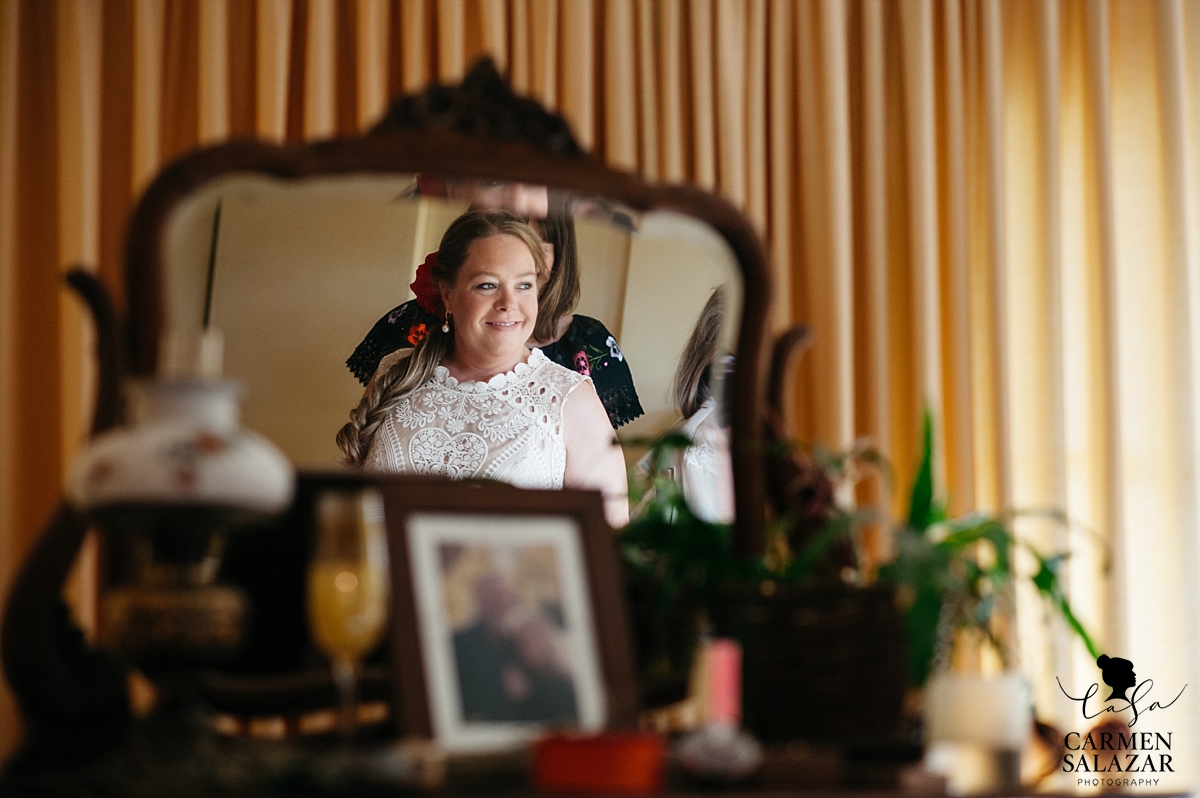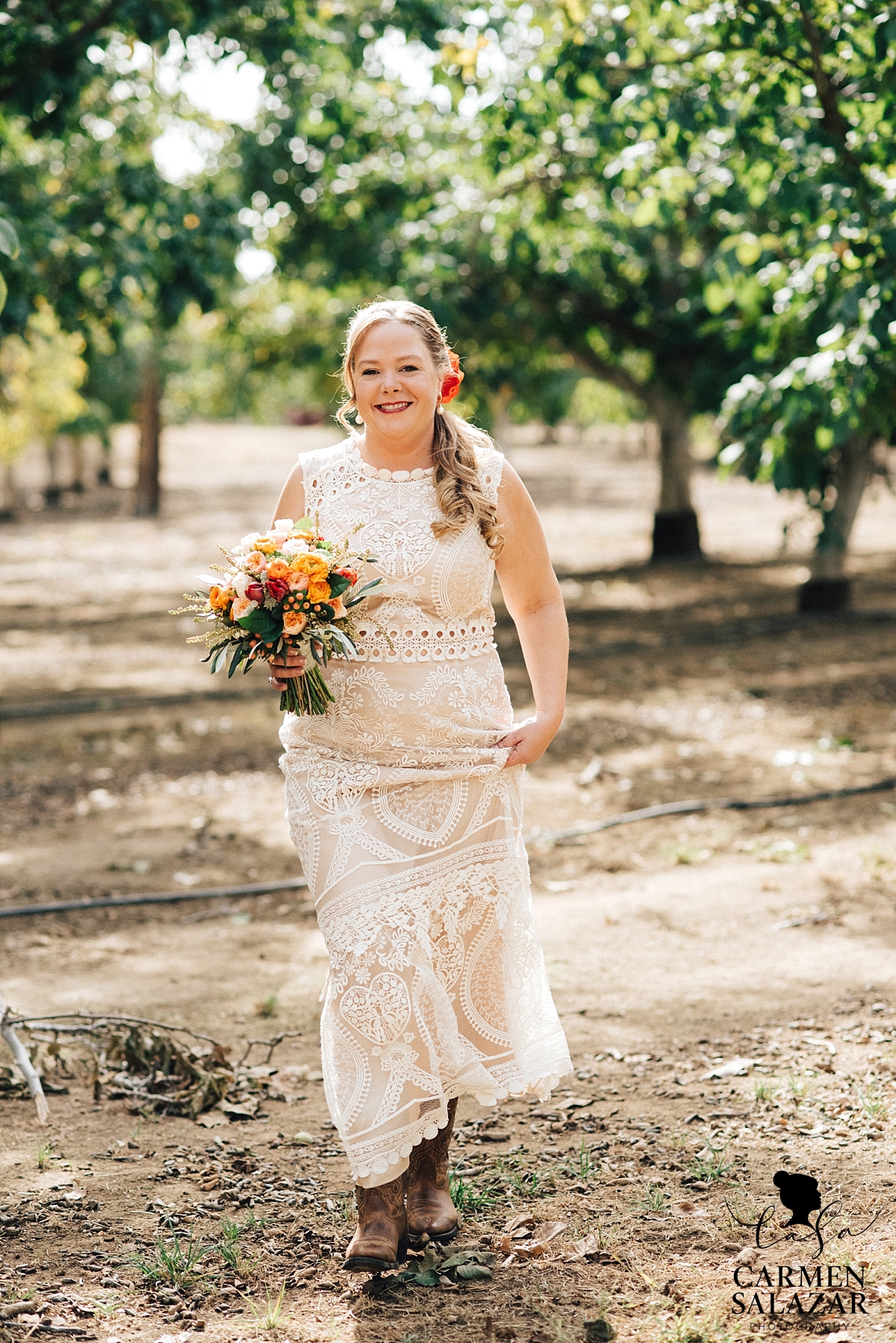 And cowgirl boots were the perfect touch to the Mexi-Cali wedding style!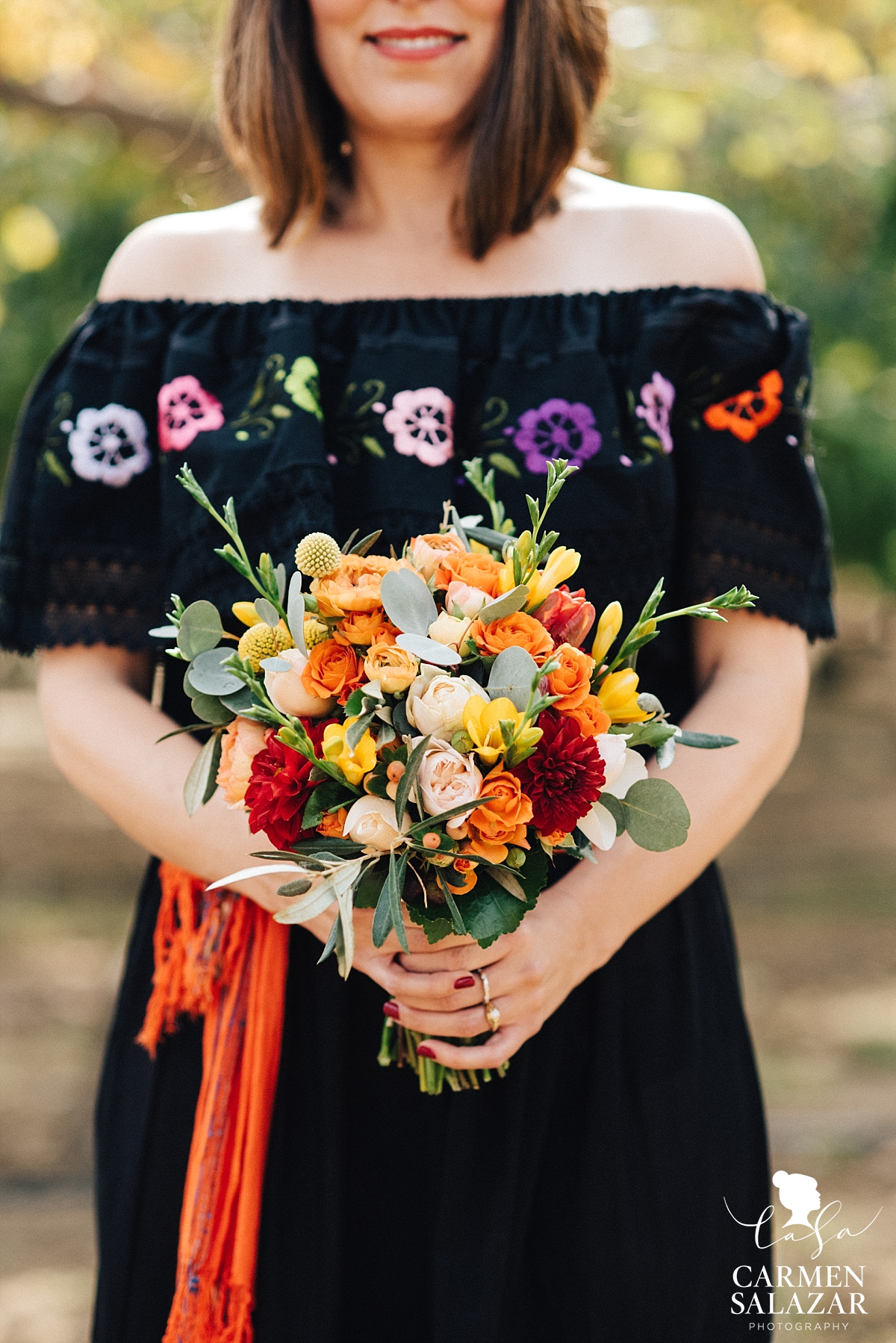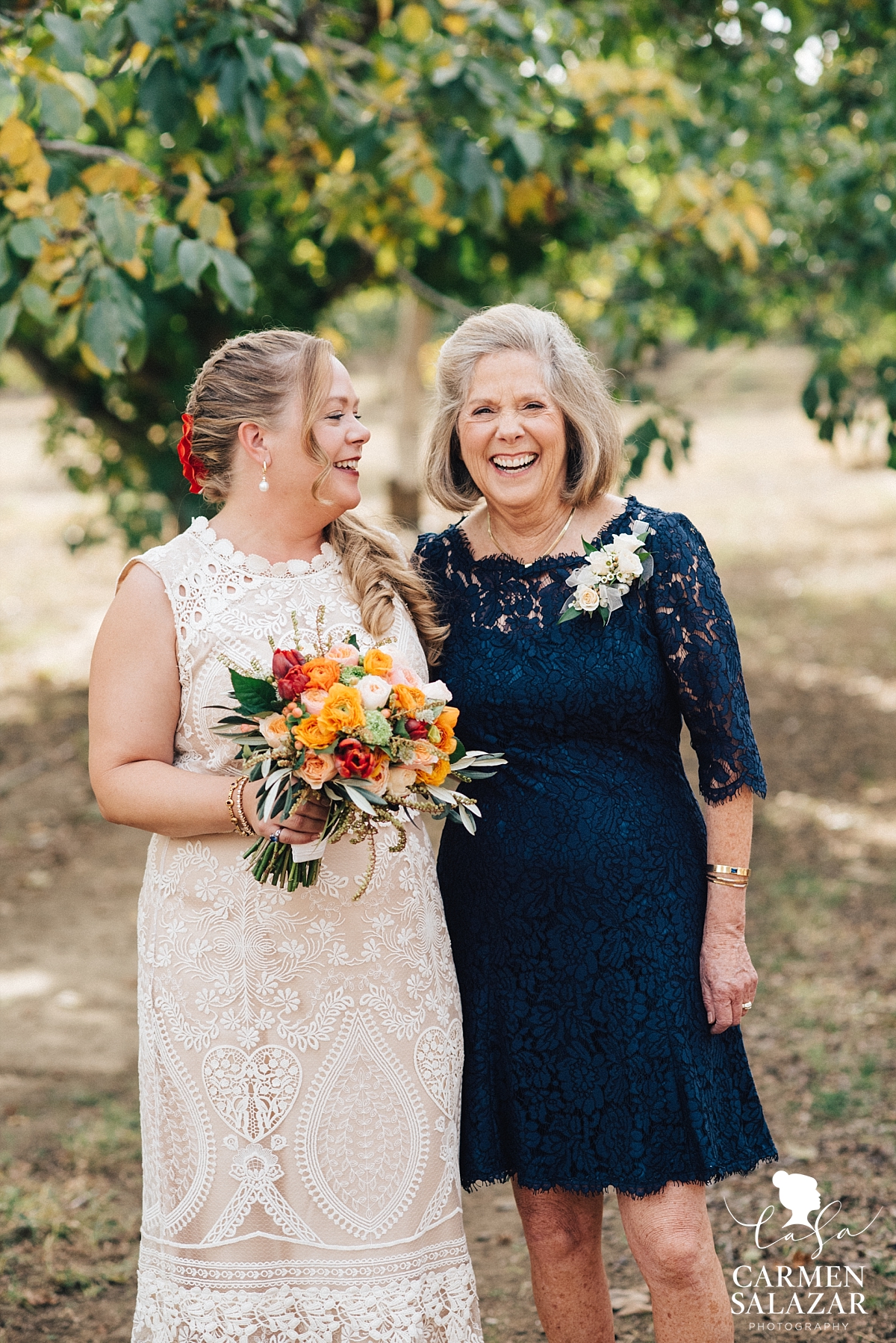 How lucky is Jenni to have the perfect wedding venue in her parents' backyard?!  Her mother's family has farmed and lived on the property for generations, truly making this a family affair!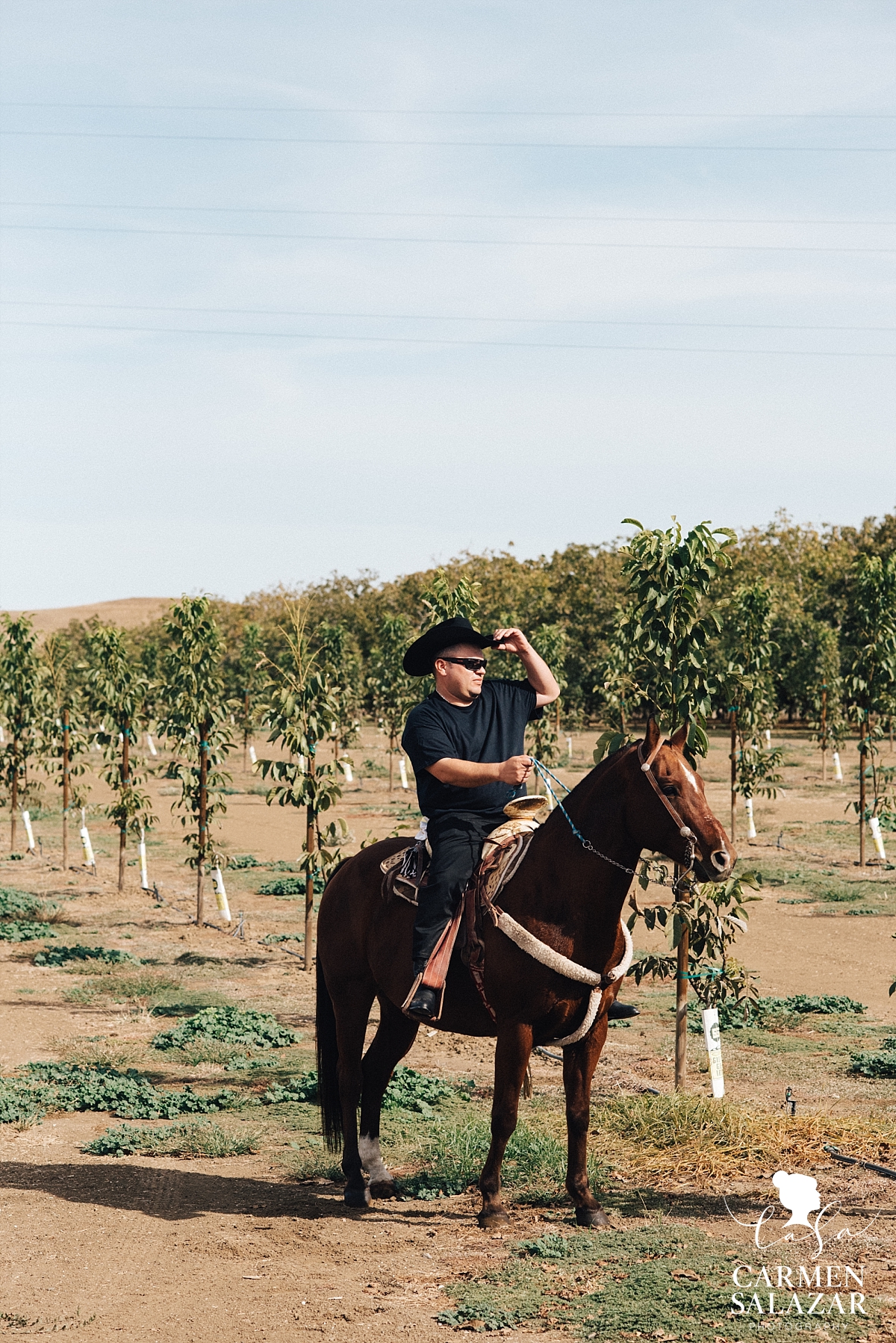 Raul's family friend brought a couple of his horses for the guys to ride before the ceremony — these fellas are some pretty fancy riders!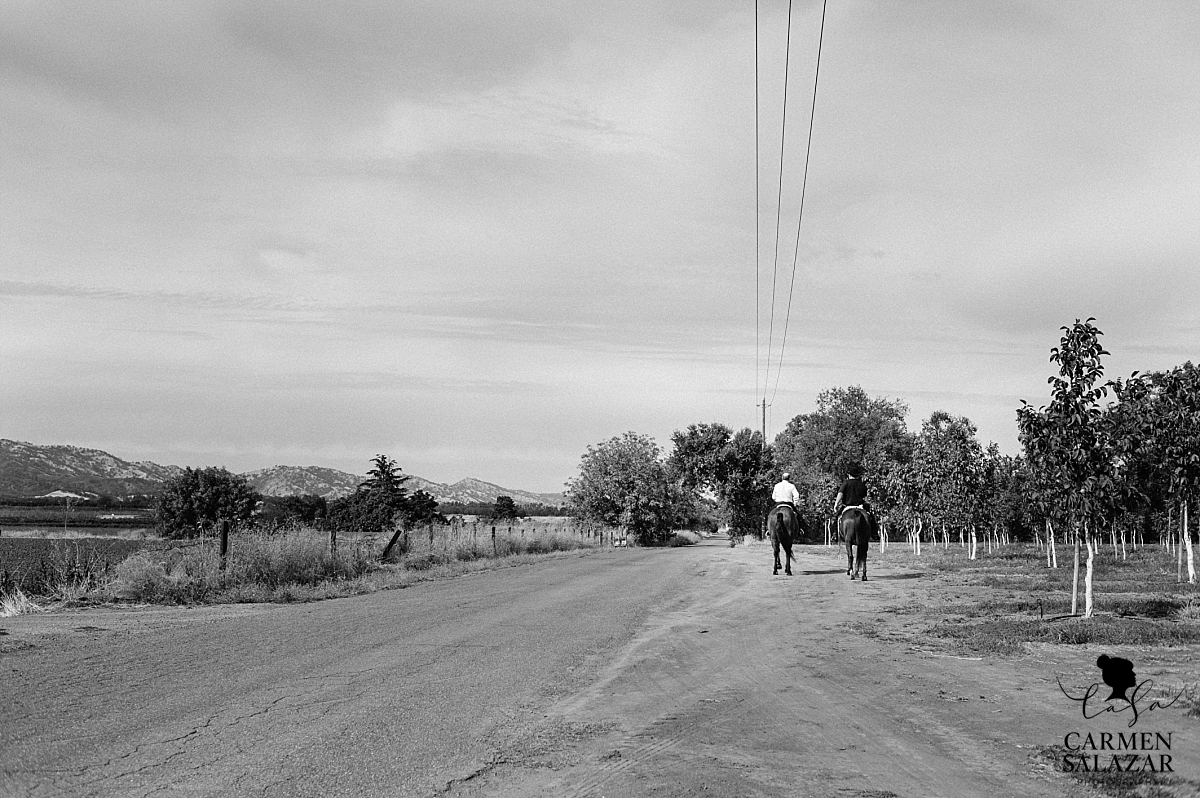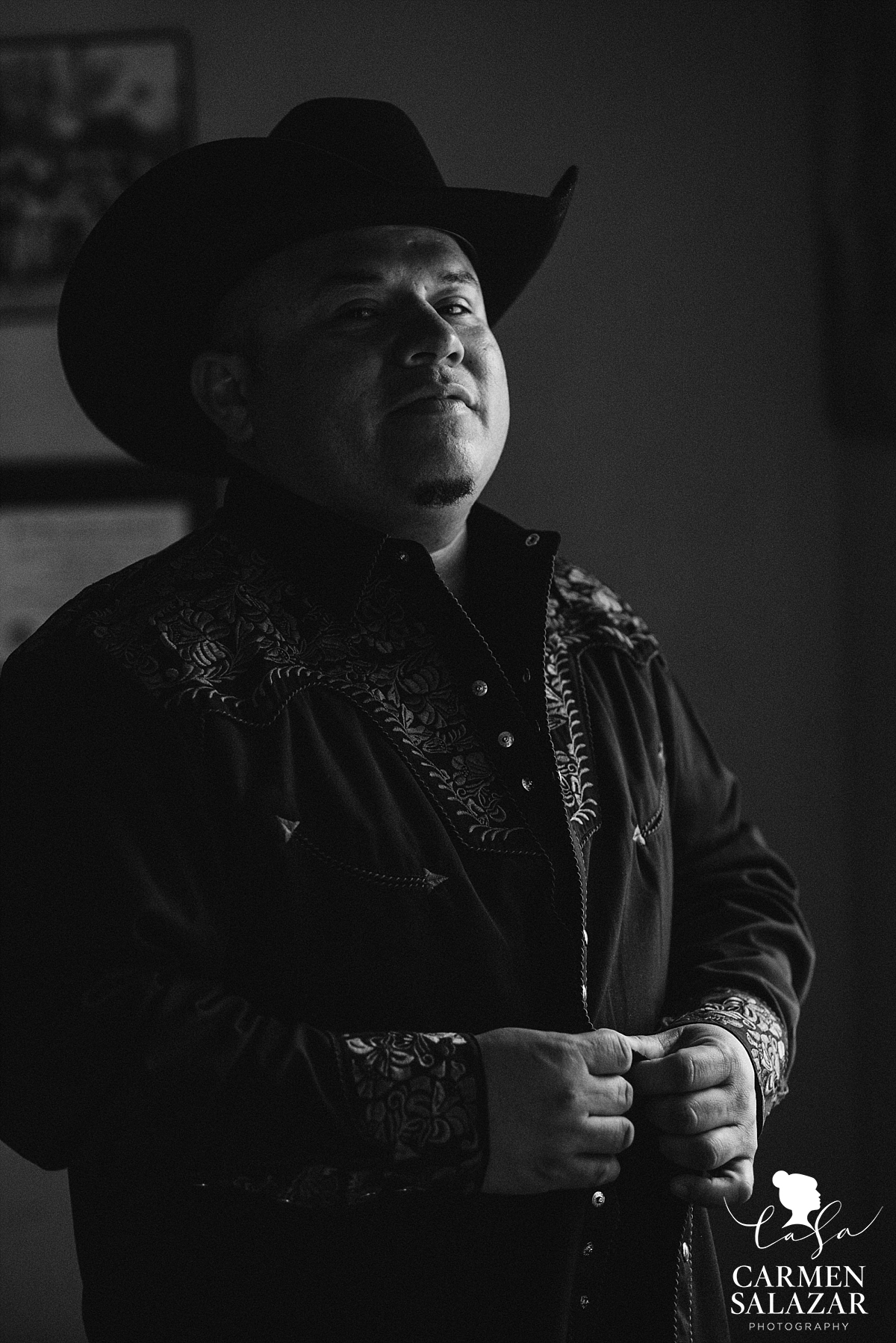 Telenovela star in the making right here!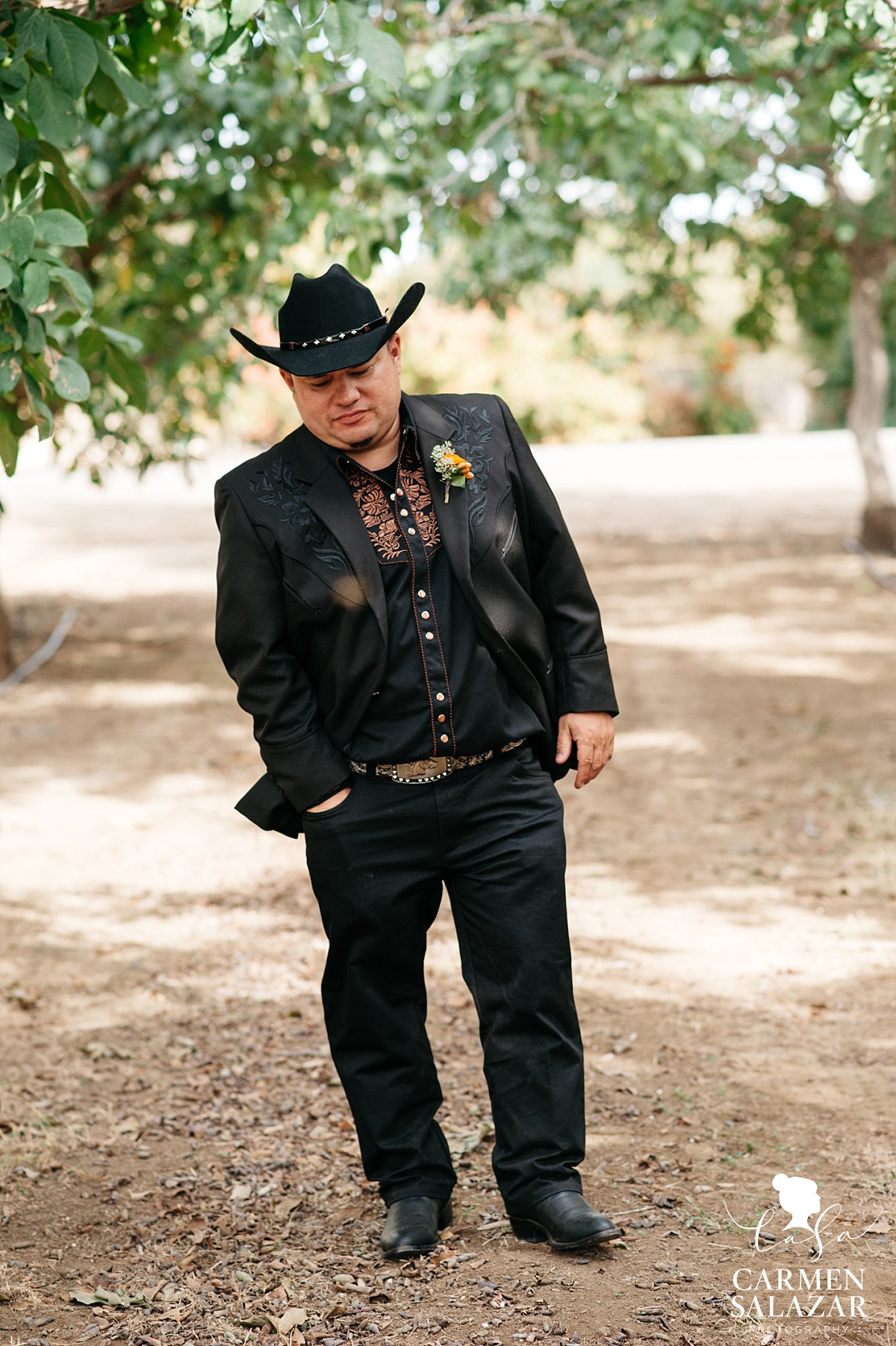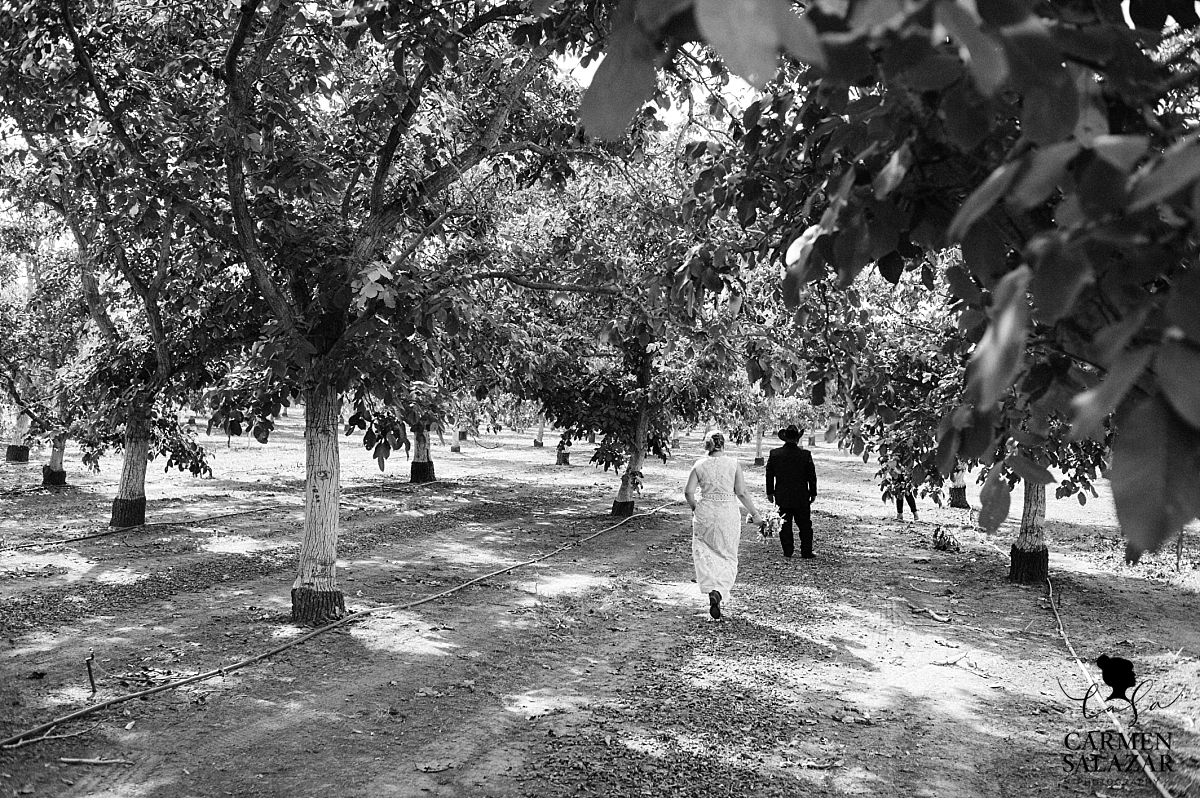 Raul and Jenni decided to do a First Look in the orchard. We had the most magical light for this private moment.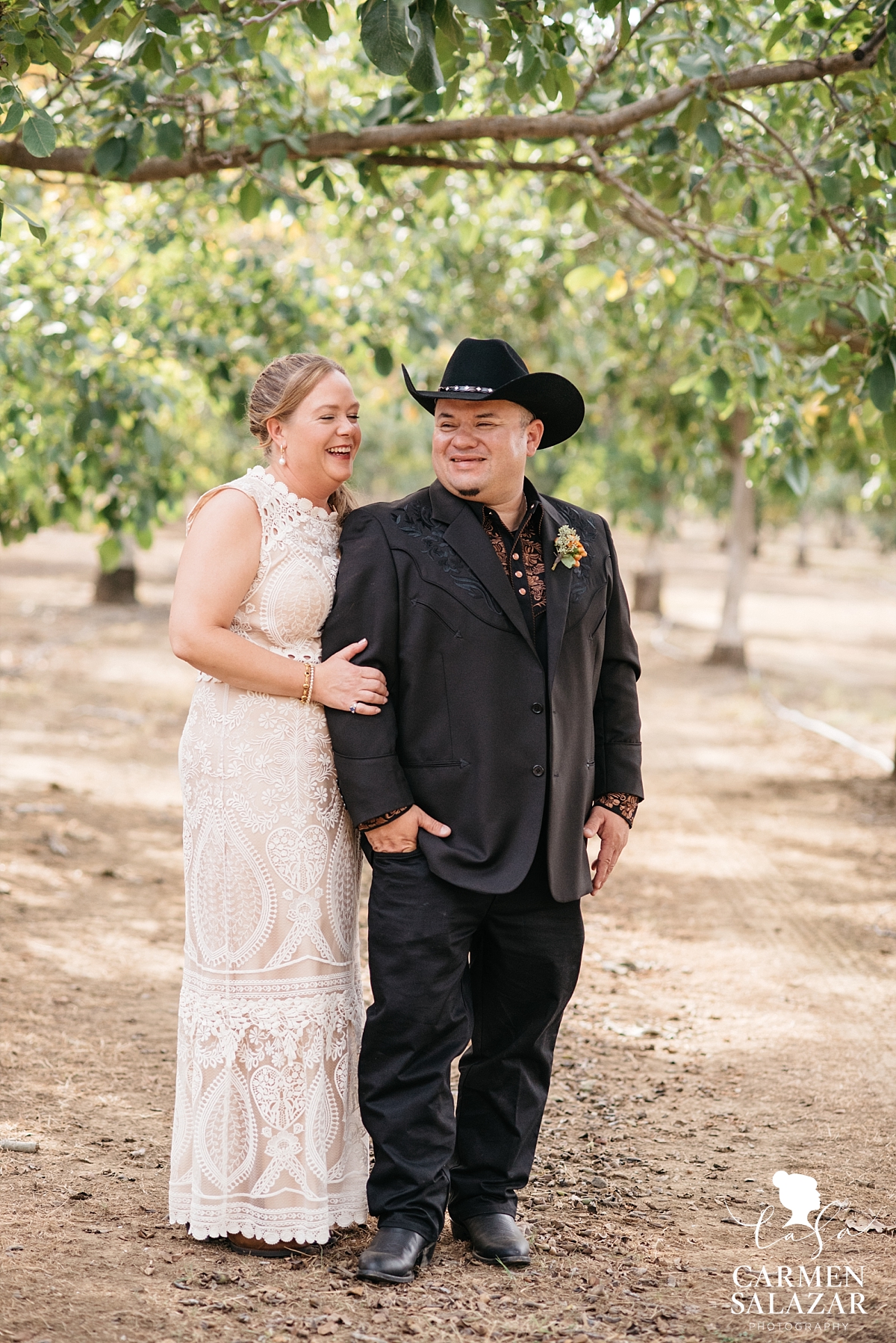 While Raul and Jenni love spending time on their families' land, they've been spending time remodeling their house together.  Their home is a mix of their Mexican and Californian styles, which led to the theme of their wedding.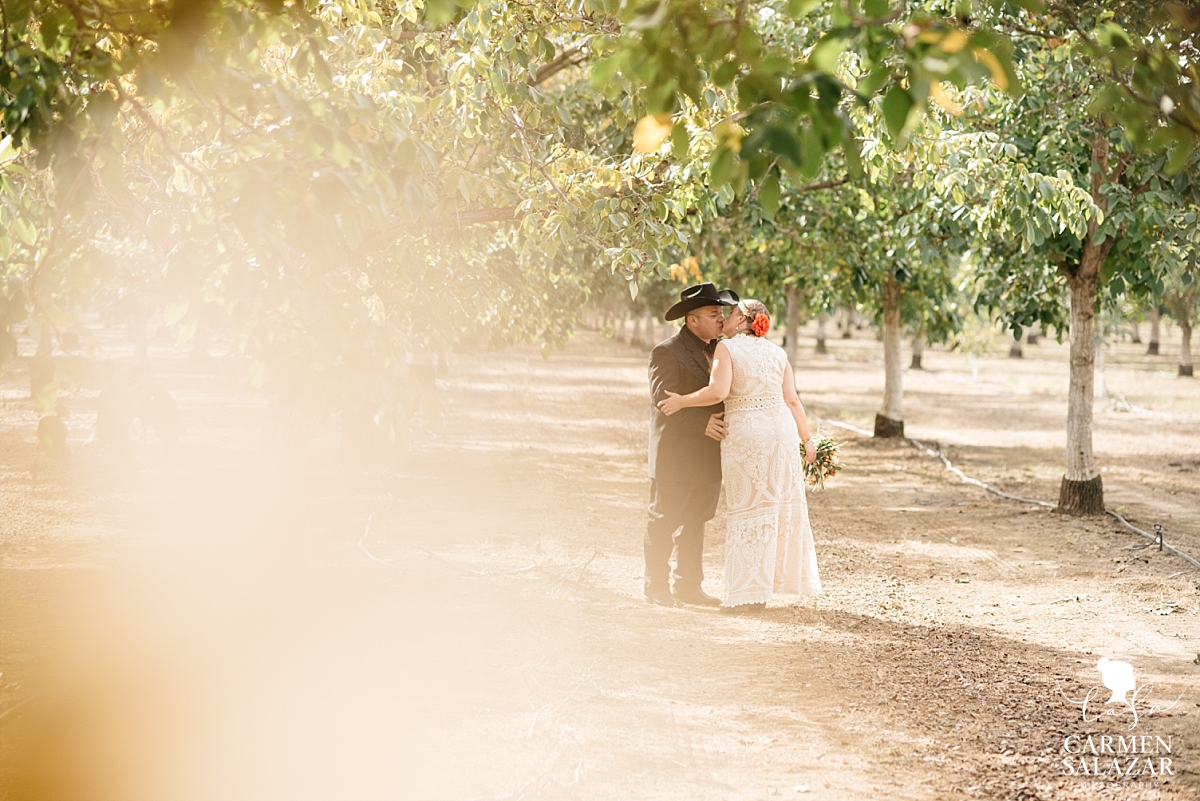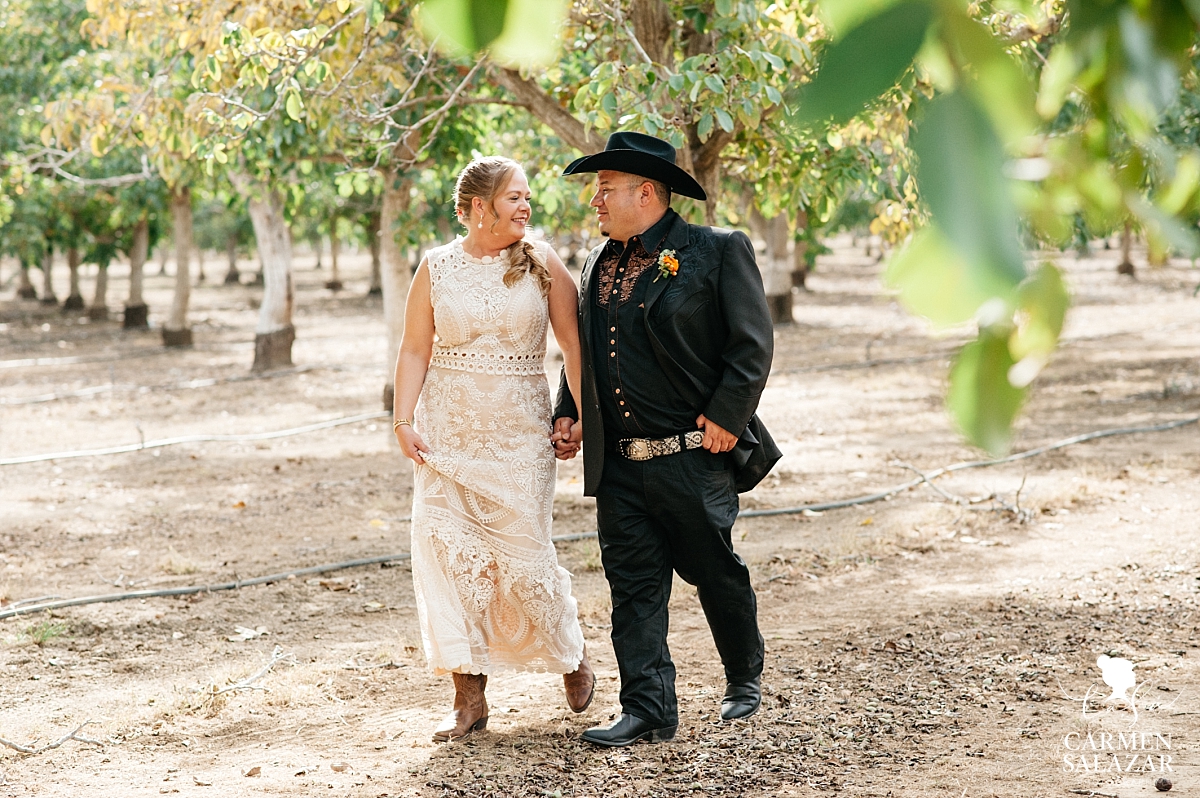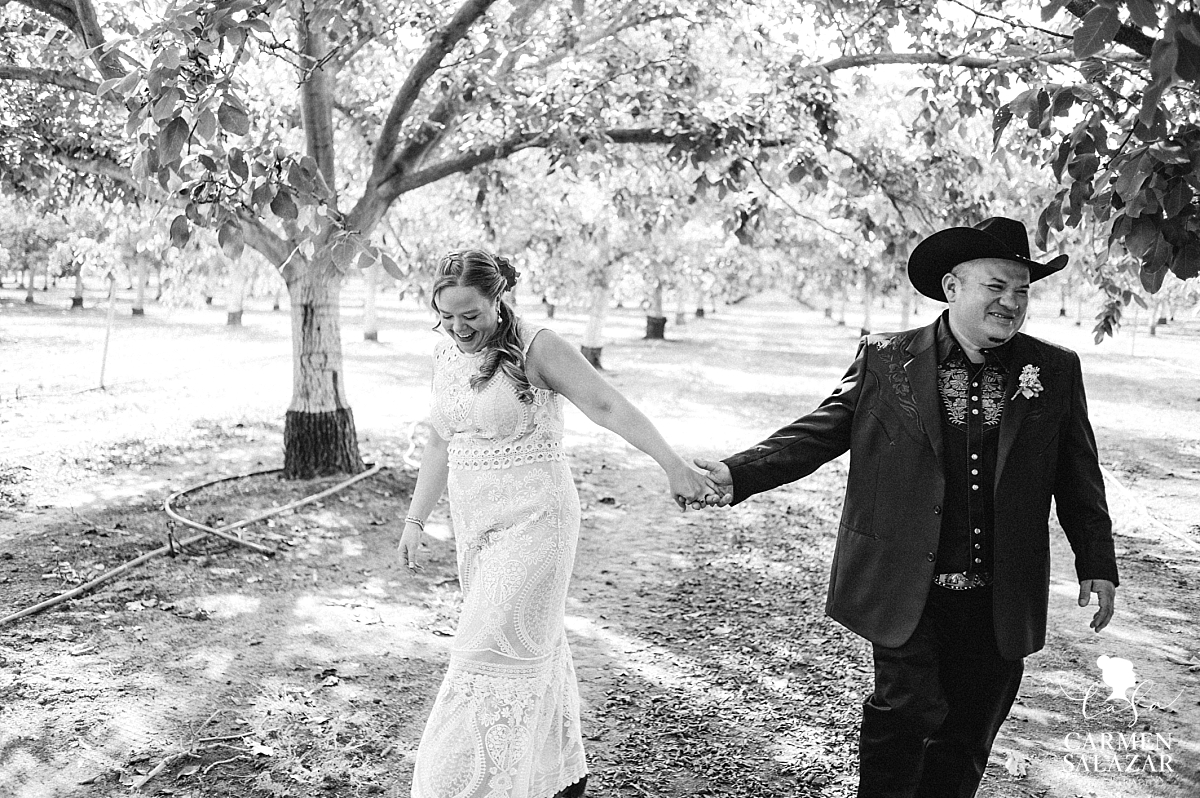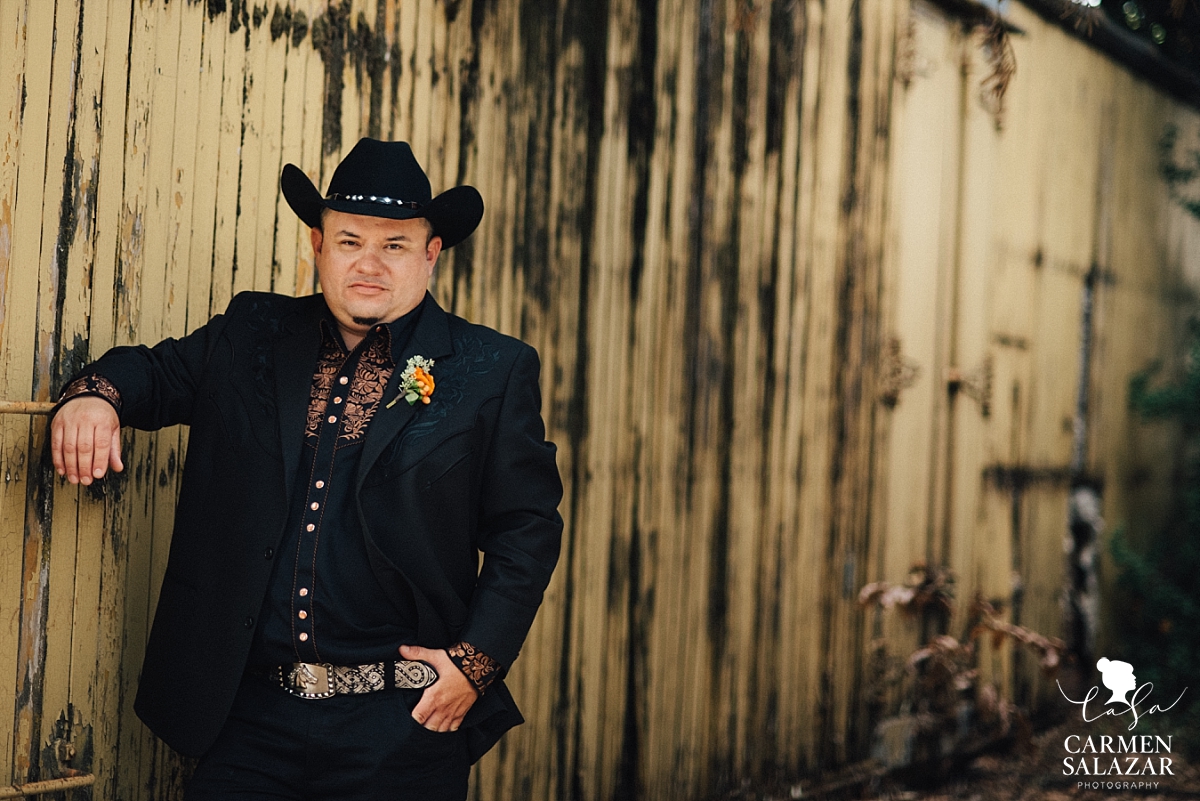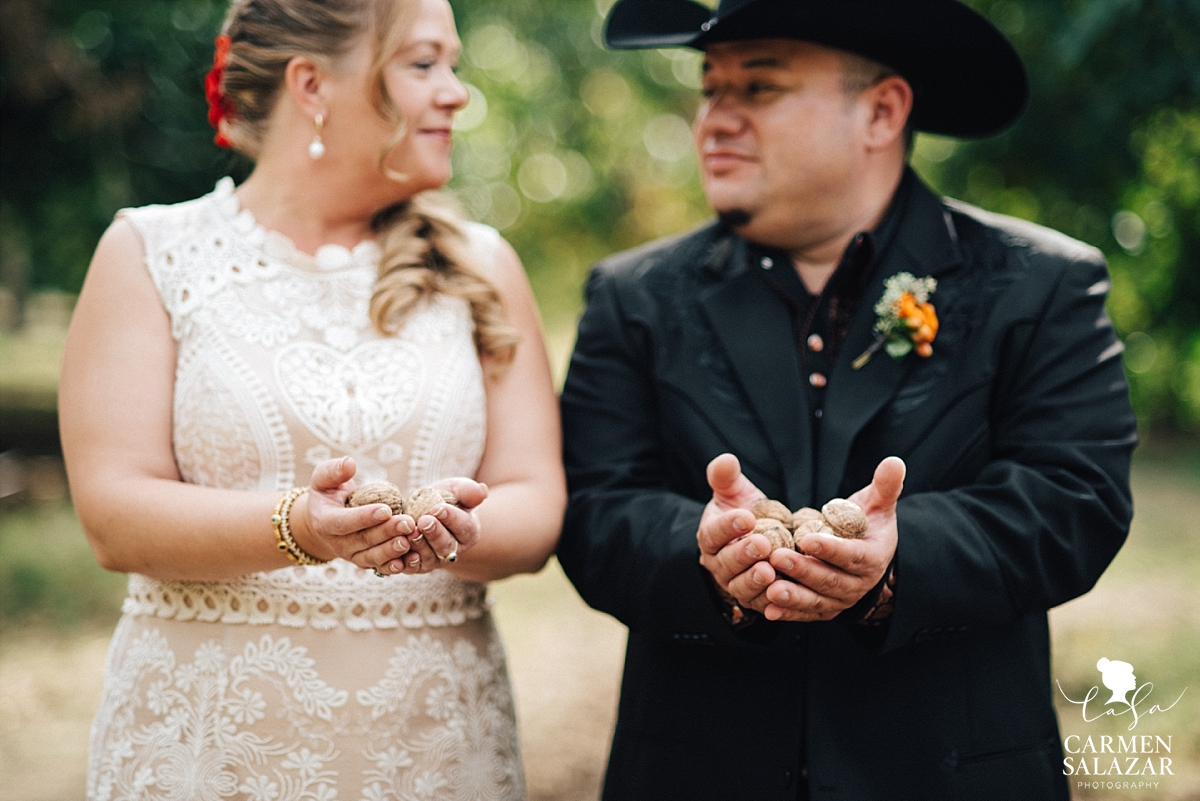 Jenni's family grows walnuts, and just collected their fall harvest. Yum!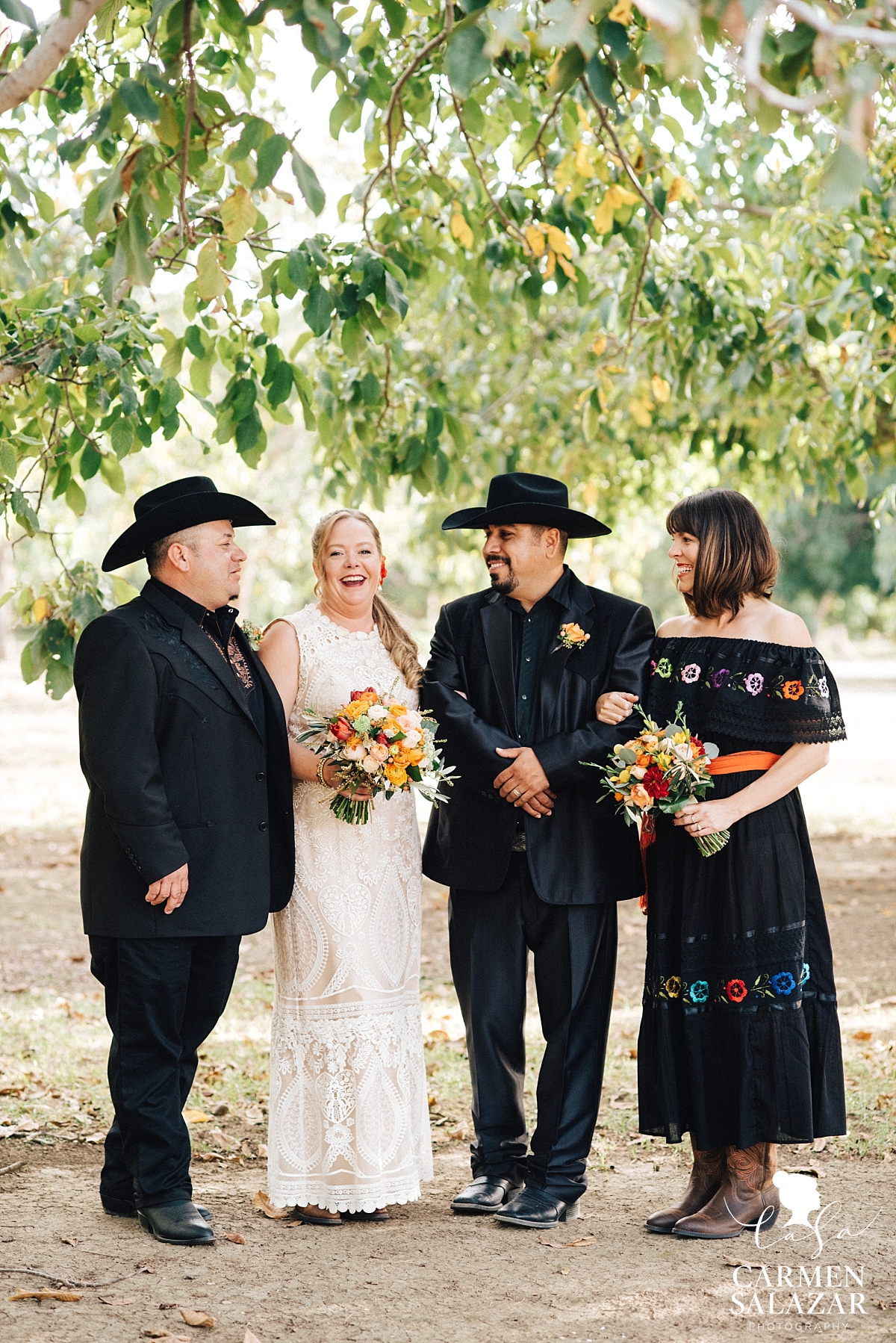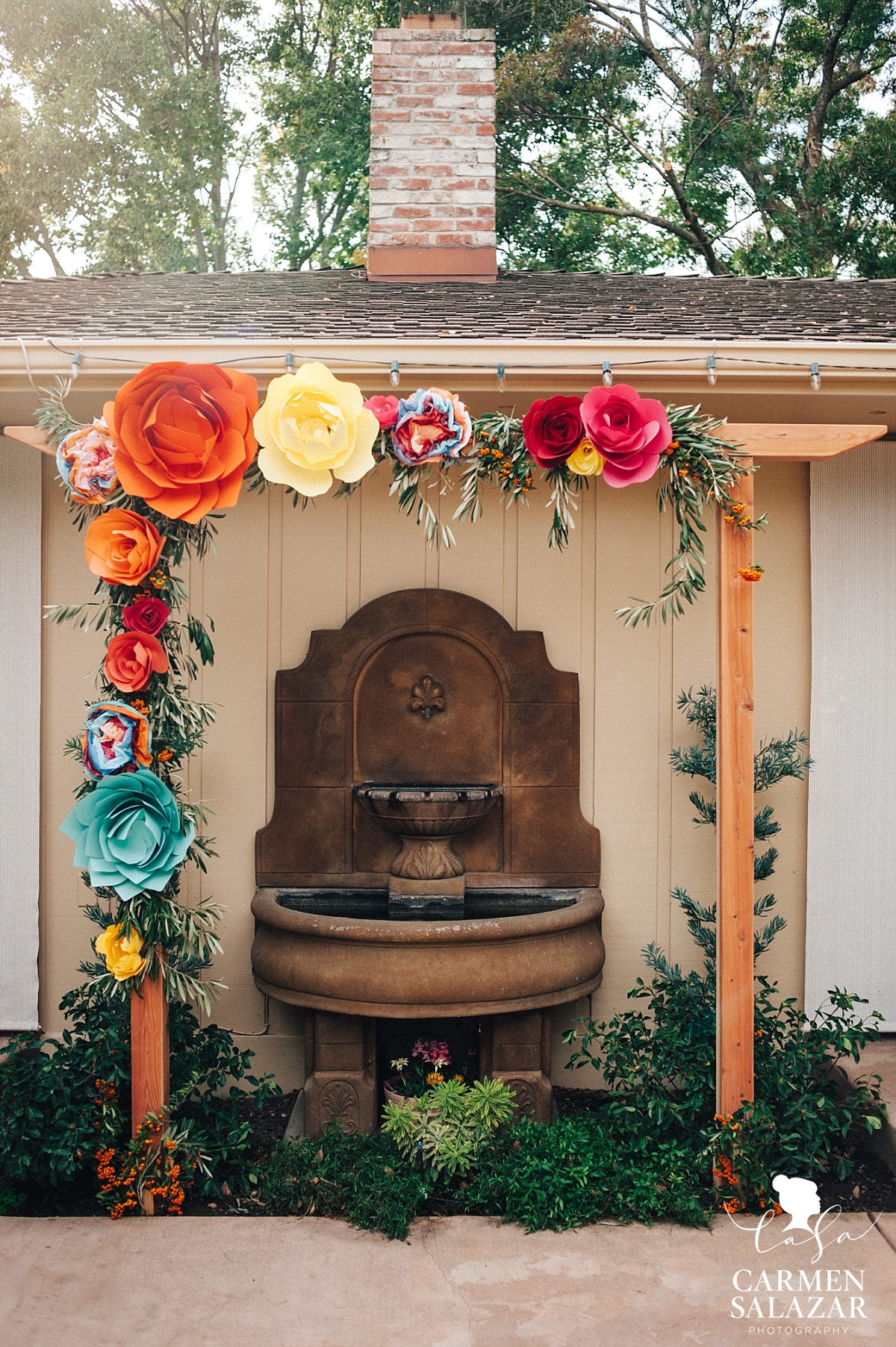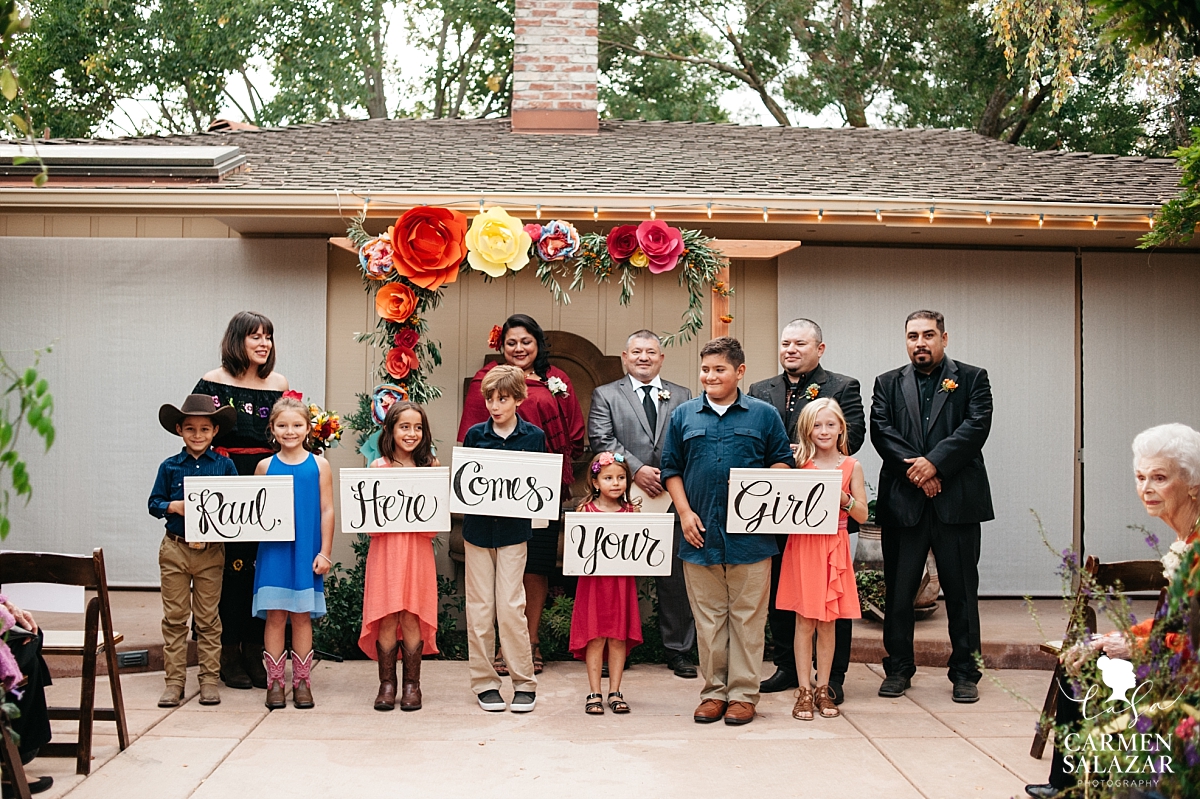 Too much DIY cuteness to handle!
Raul's girl is quite the beaming bride, with her mom and dad by her side.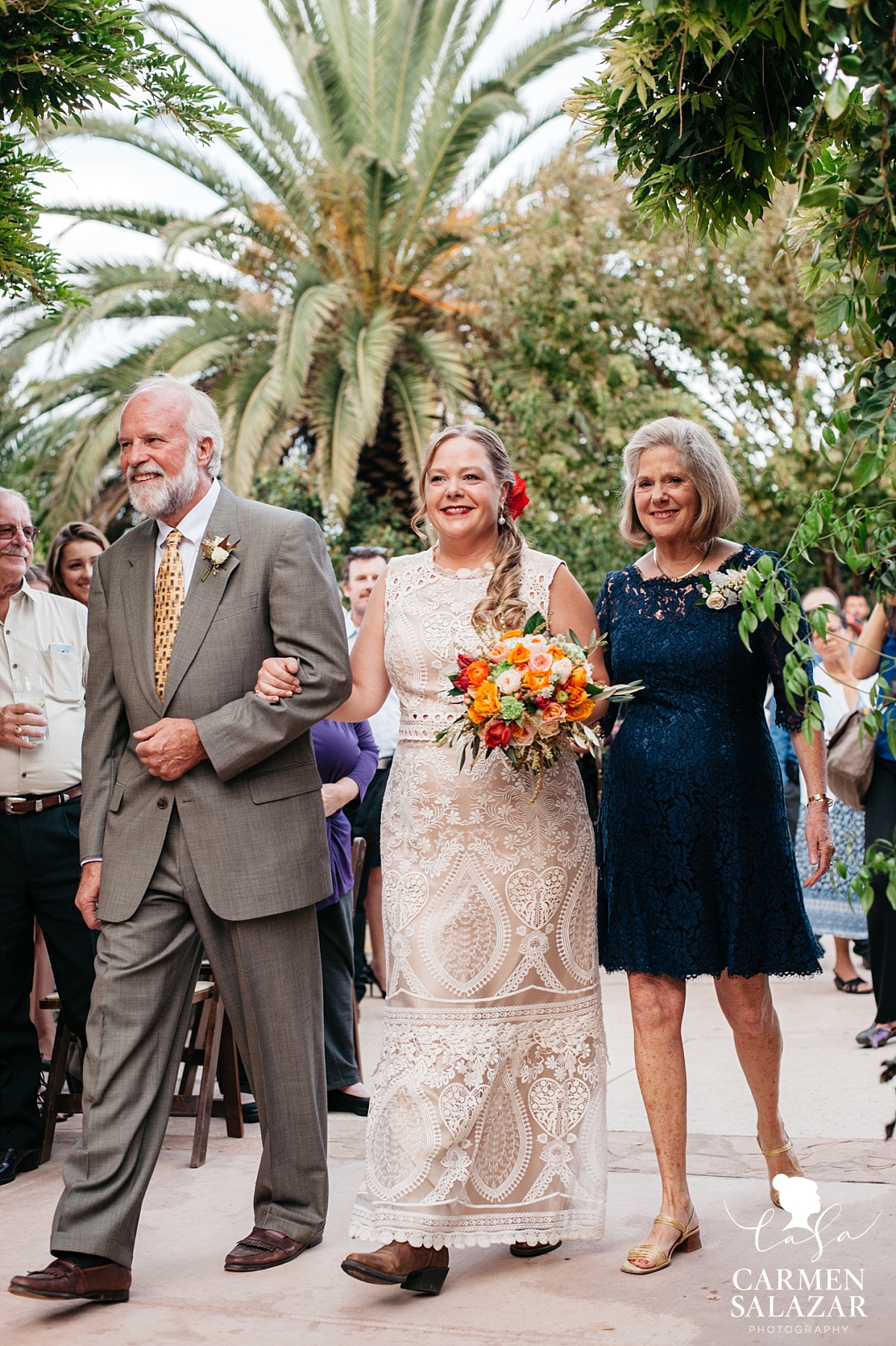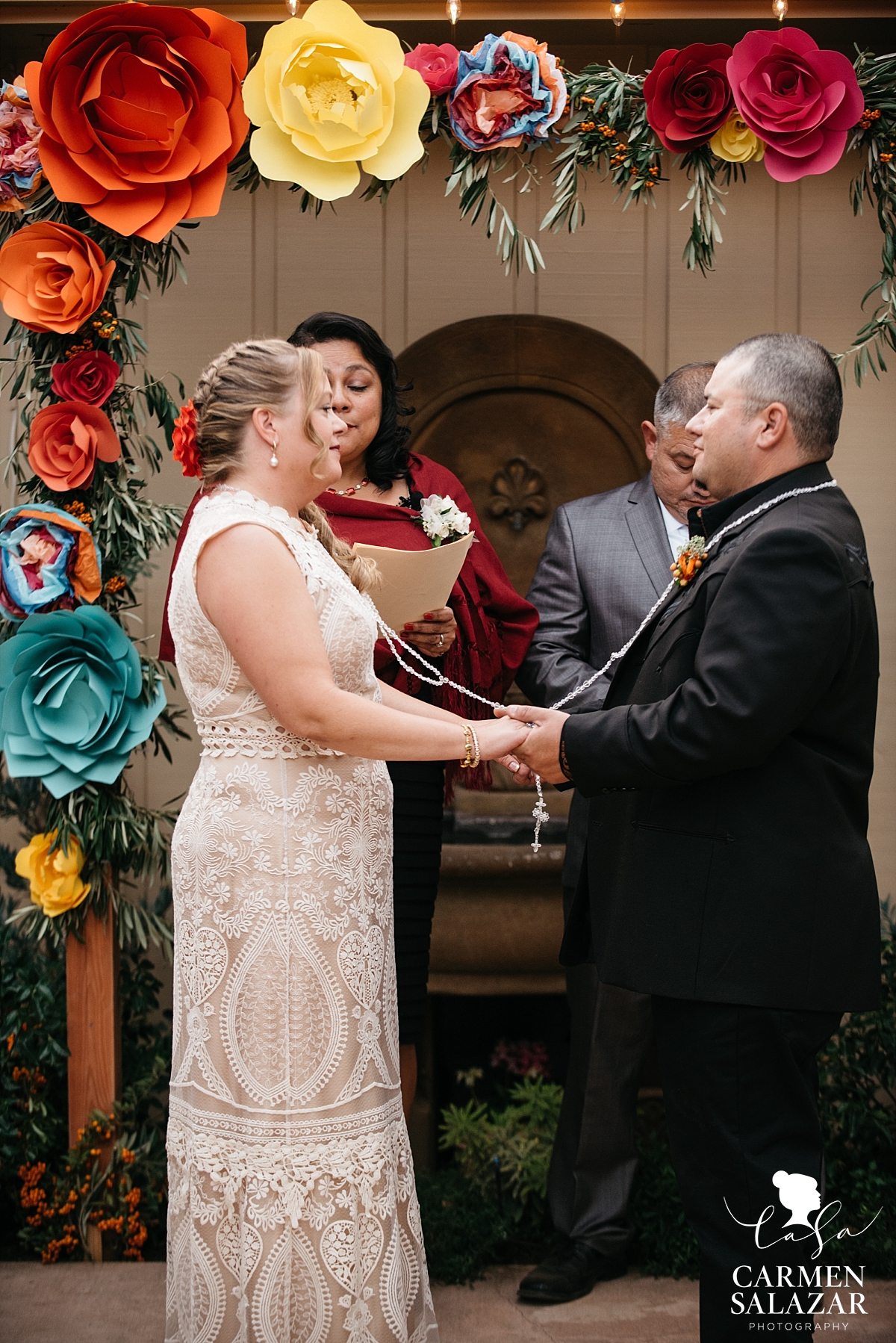 Raul's brother and sister in law married the couple in a beautiful Catholic ceremony.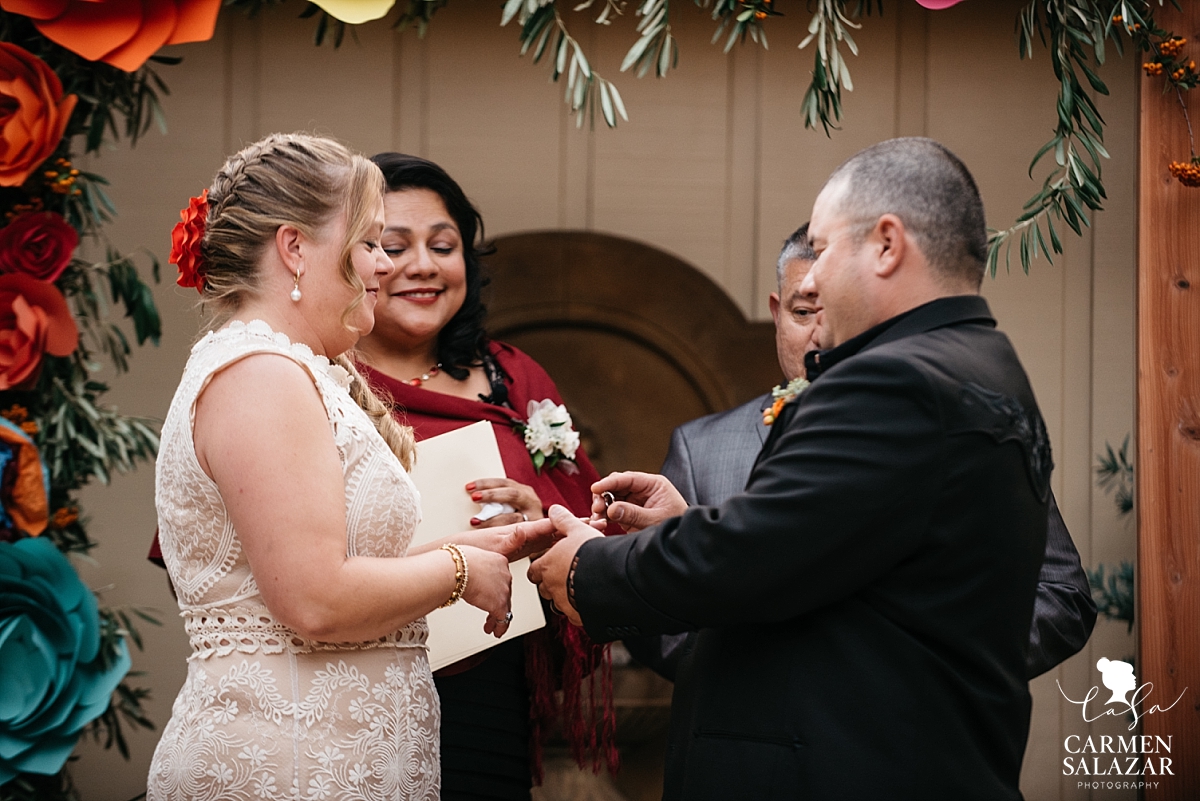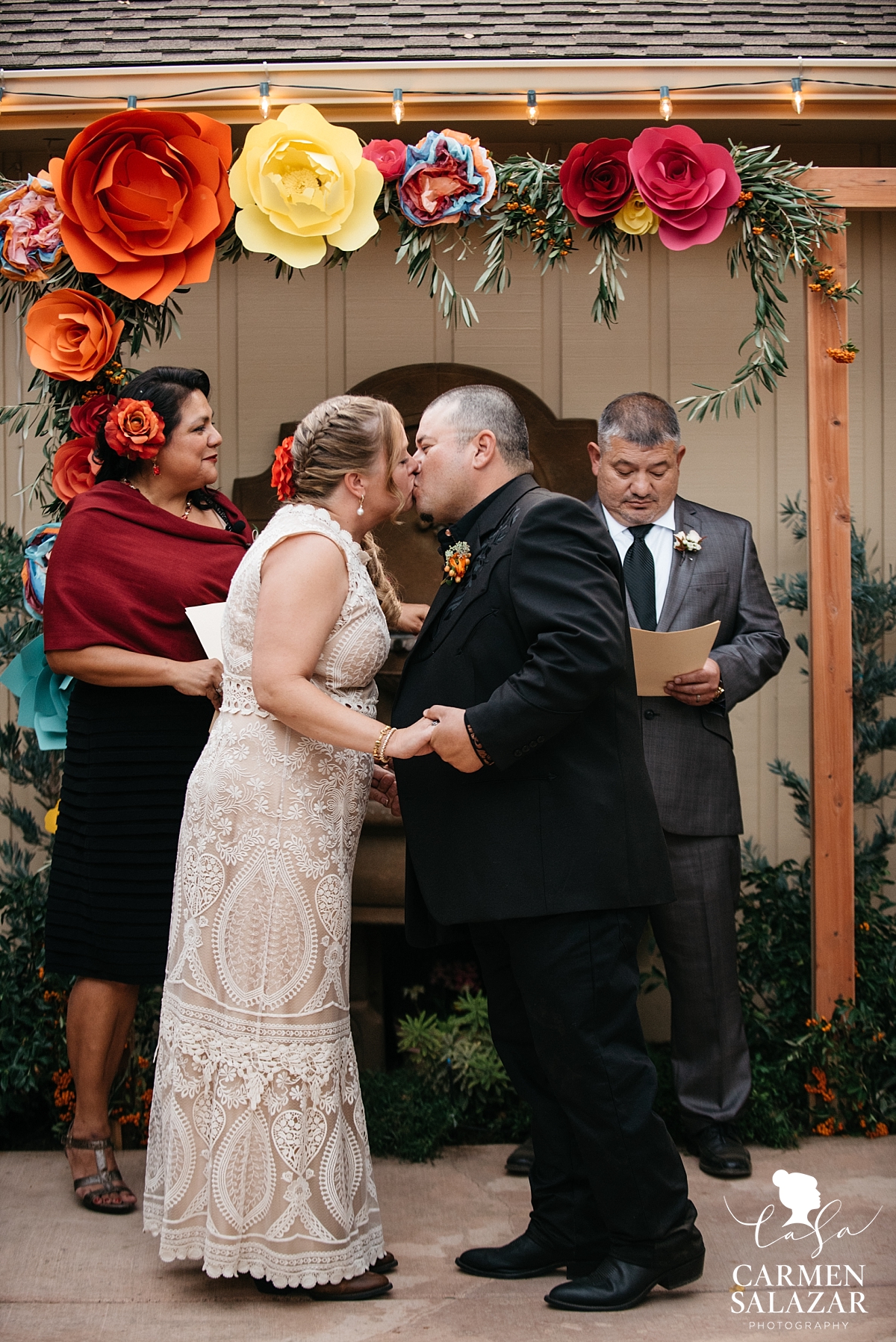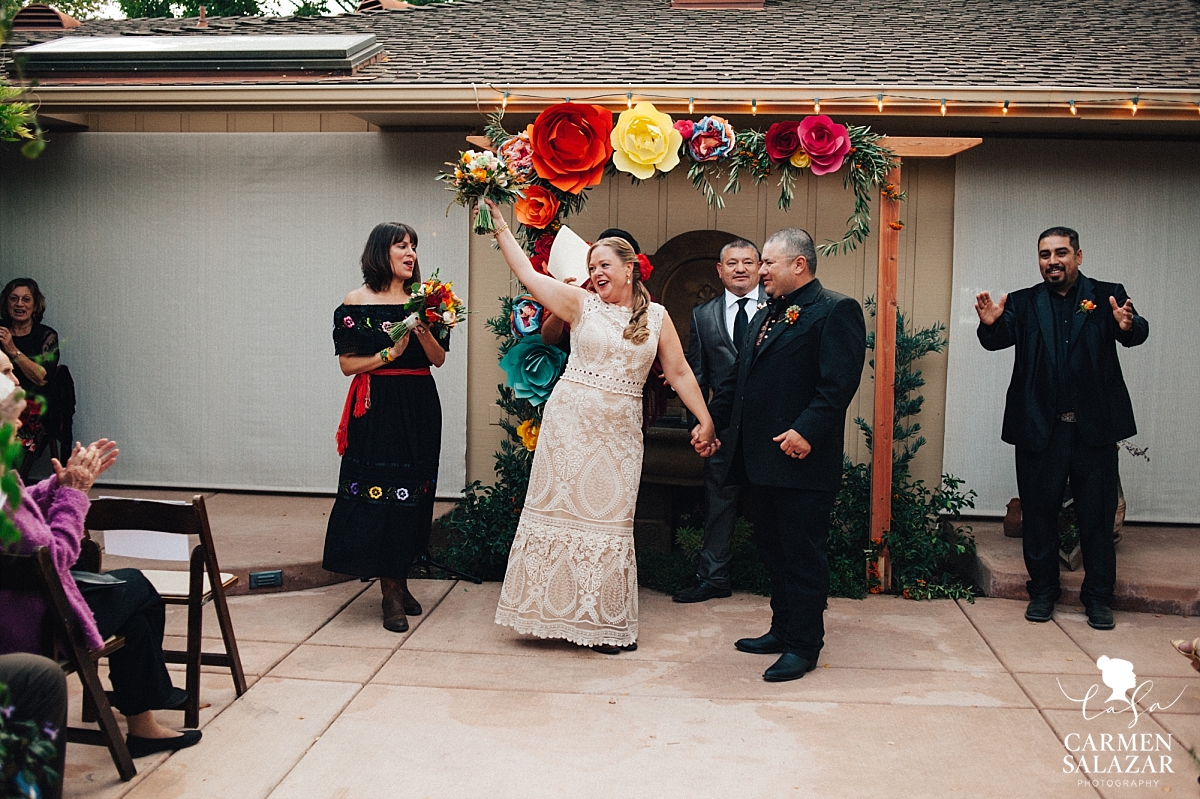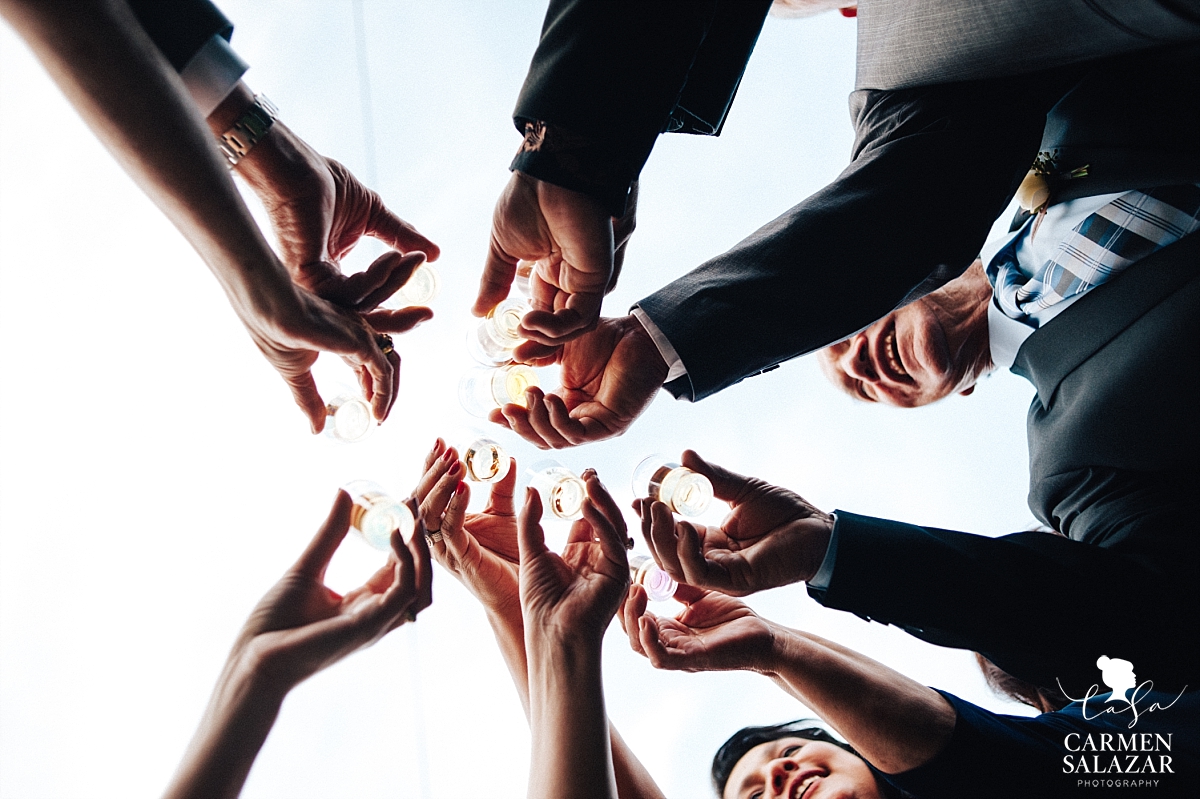 Raul and Jenni brought their families officially together by signing their license with tequila shots and lots of laughs!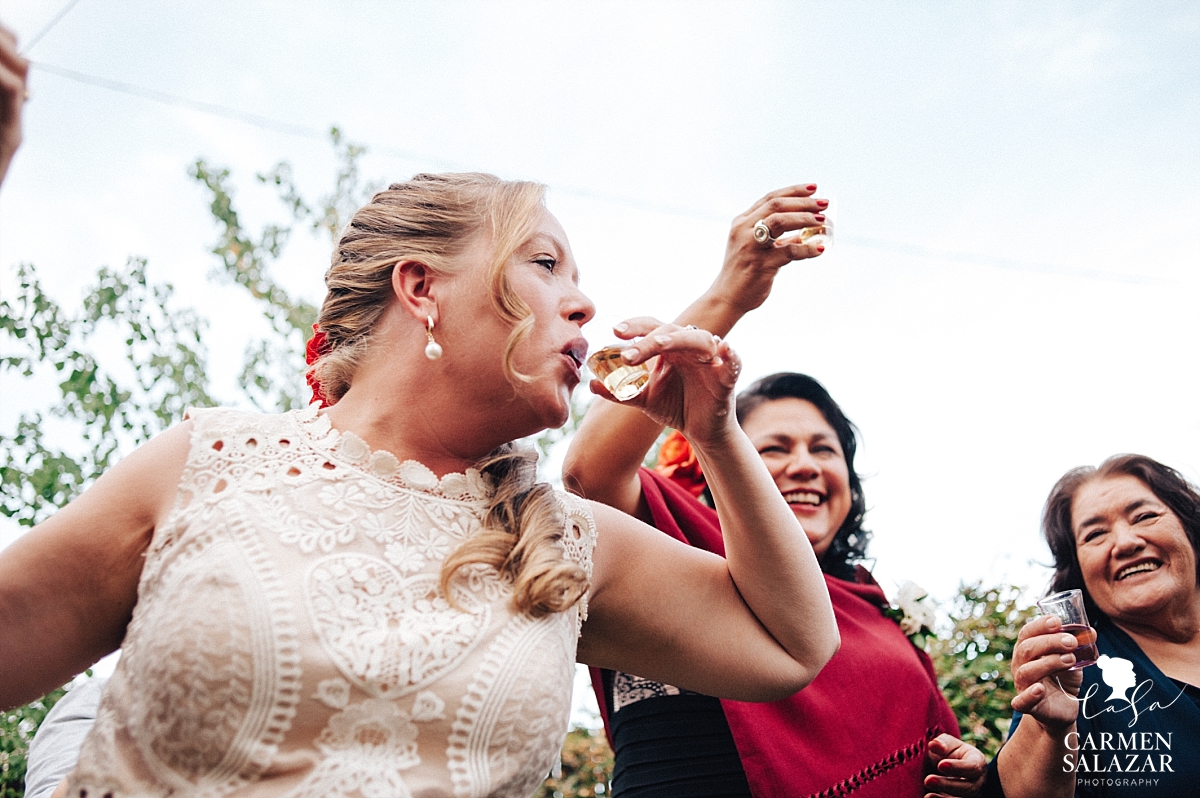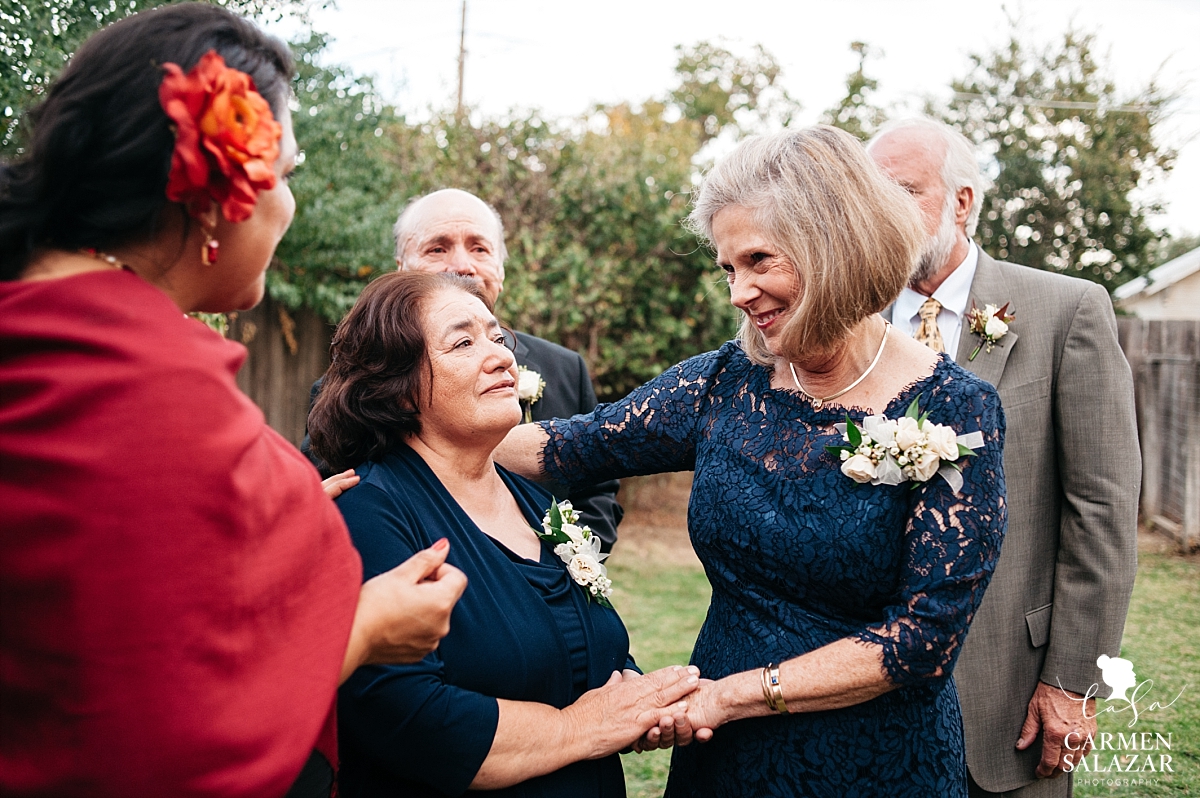 Raul and Jenni's moms were overwhelmed with tears of happiness that their children found each other.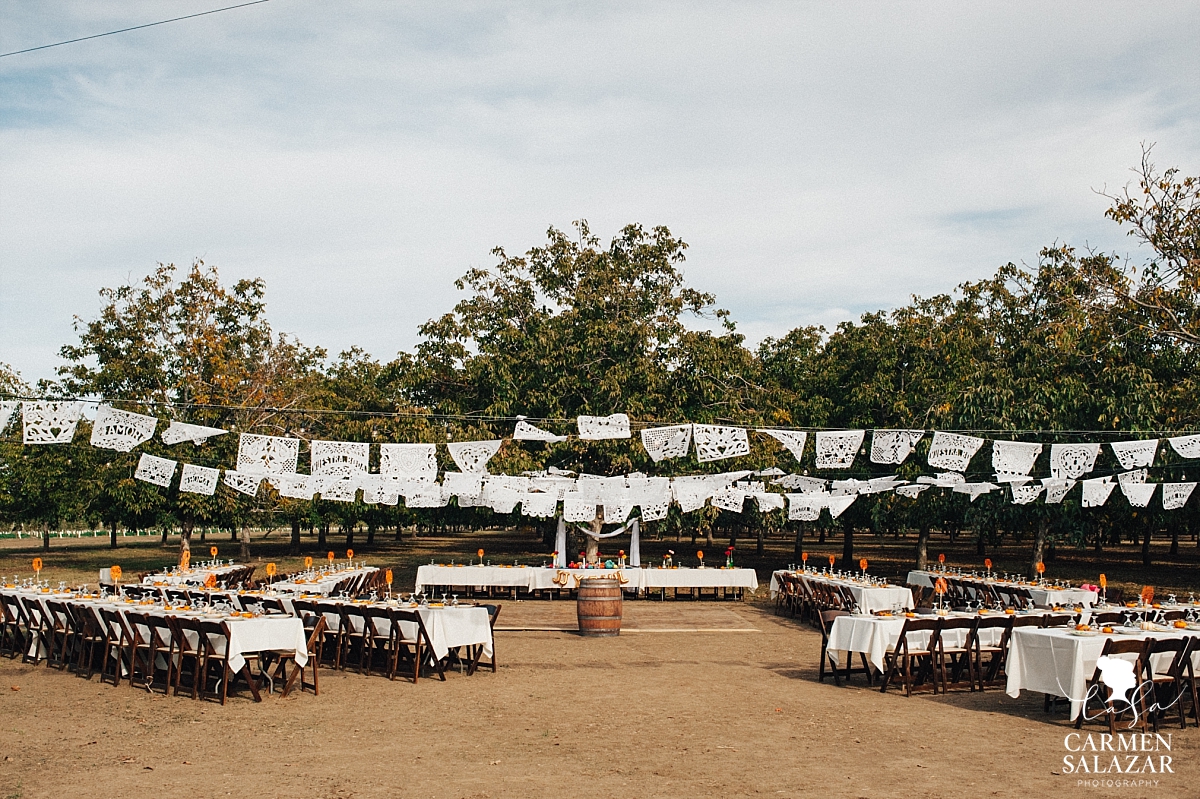 This beautiful papeles draped reception was decorated by volunteers from the Winters Future Farmers of America chapter. Raul was also a member of FFA growing up, and is a life long supporter of their educational program.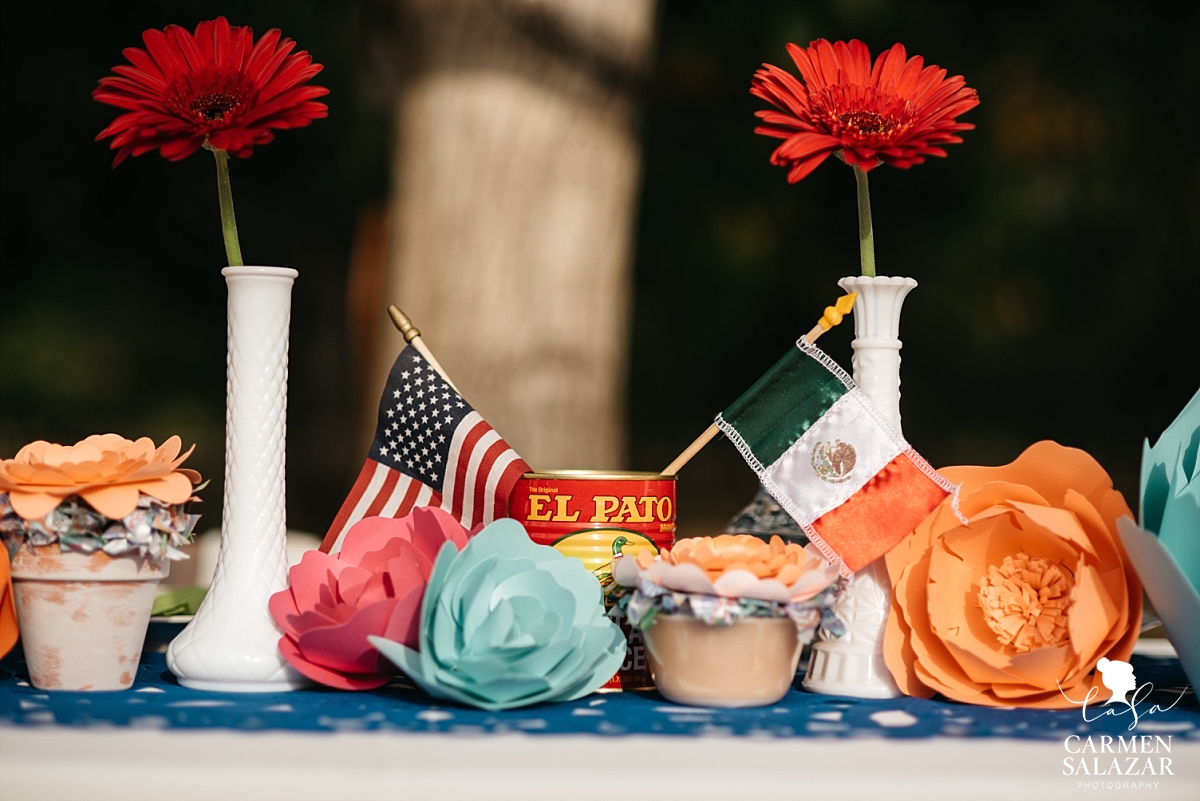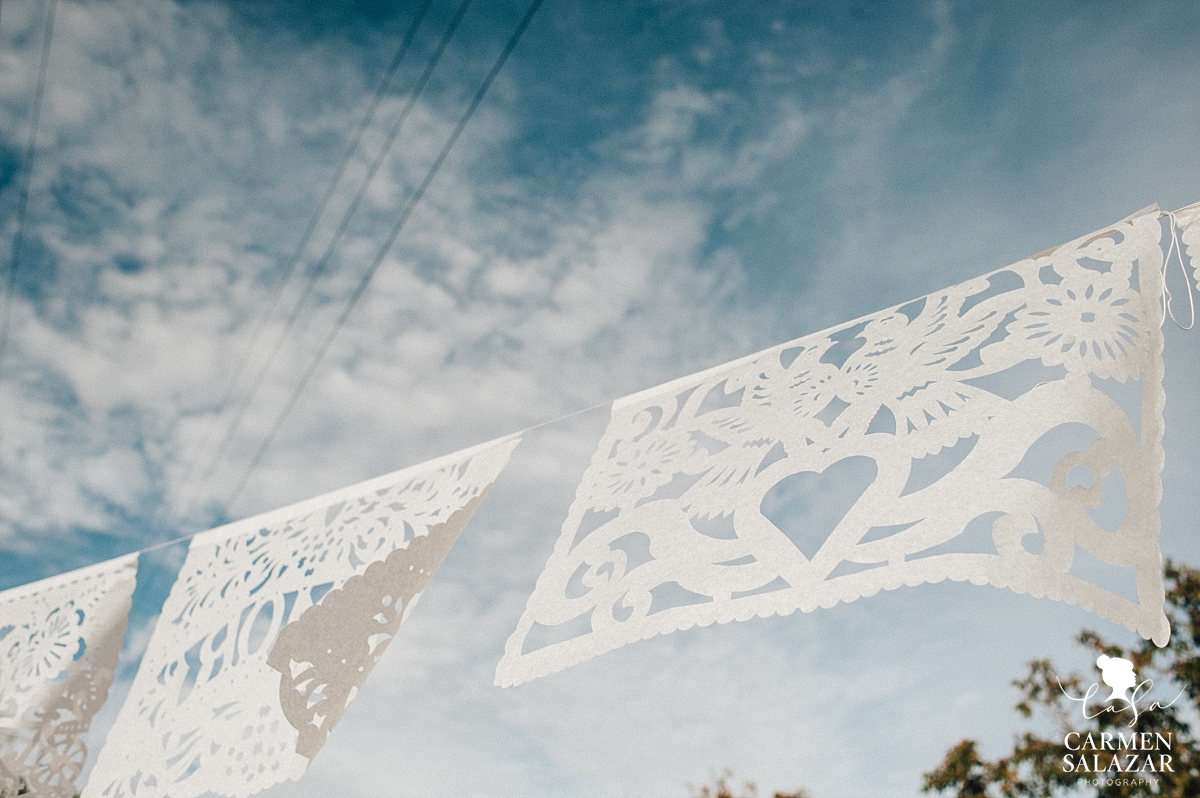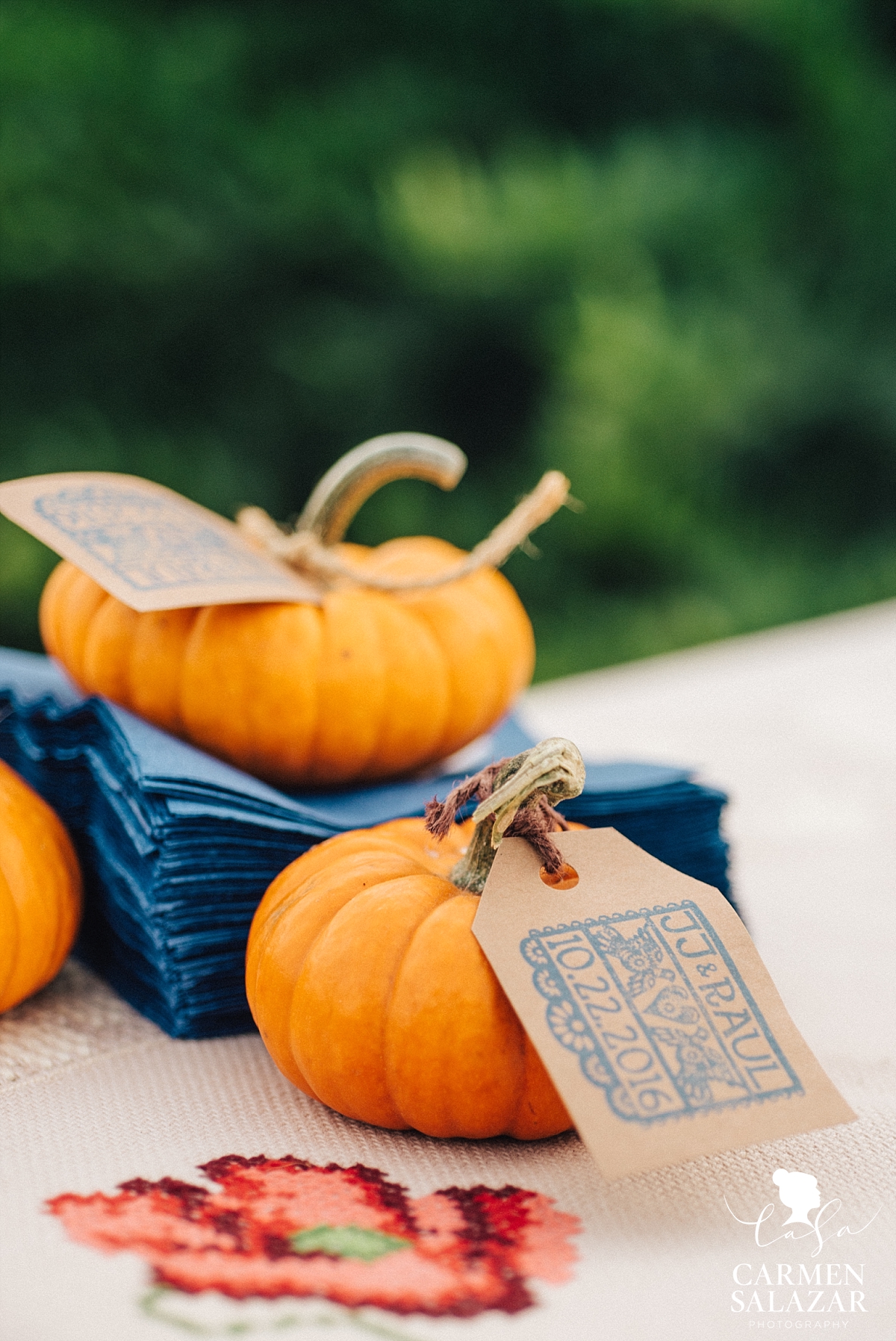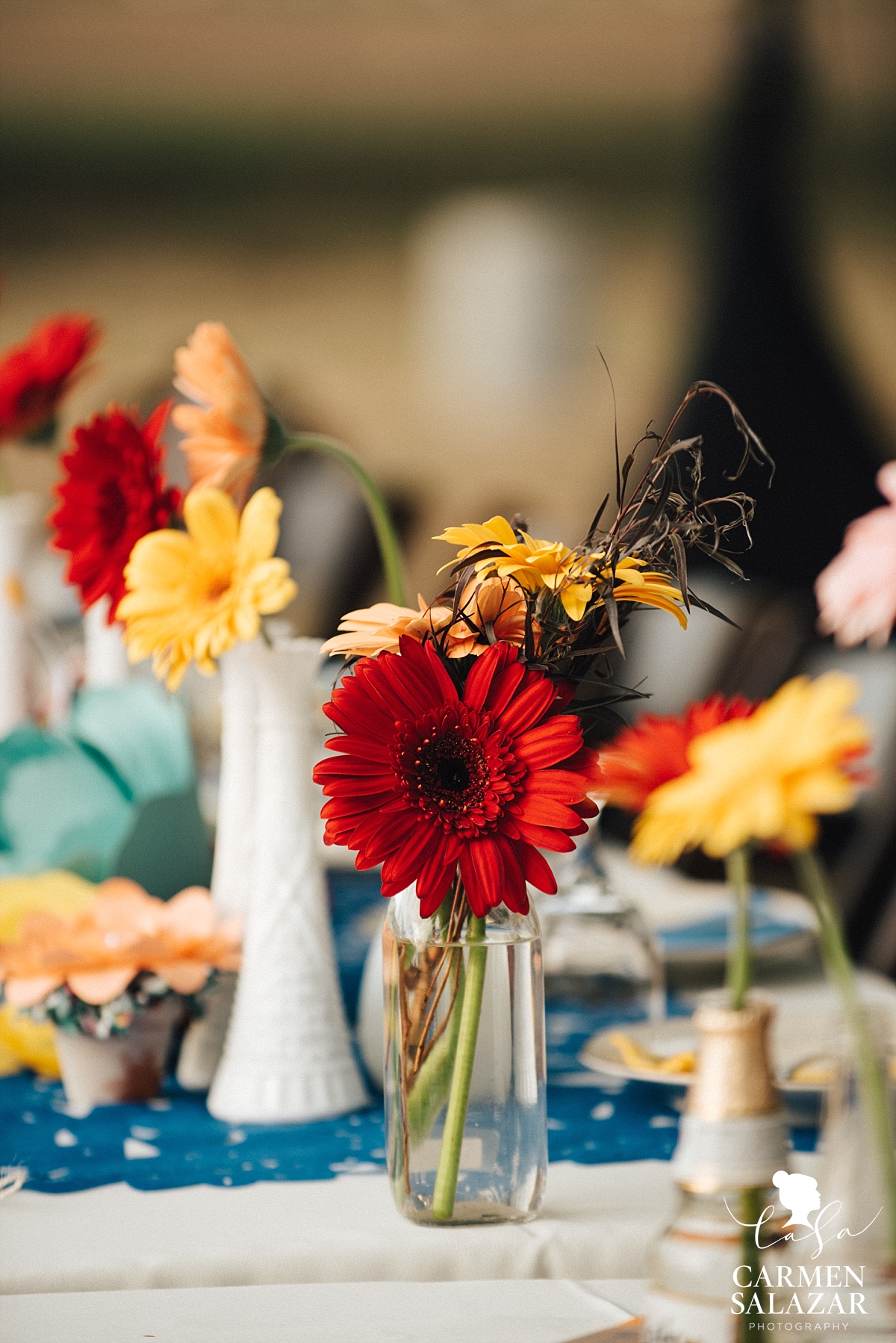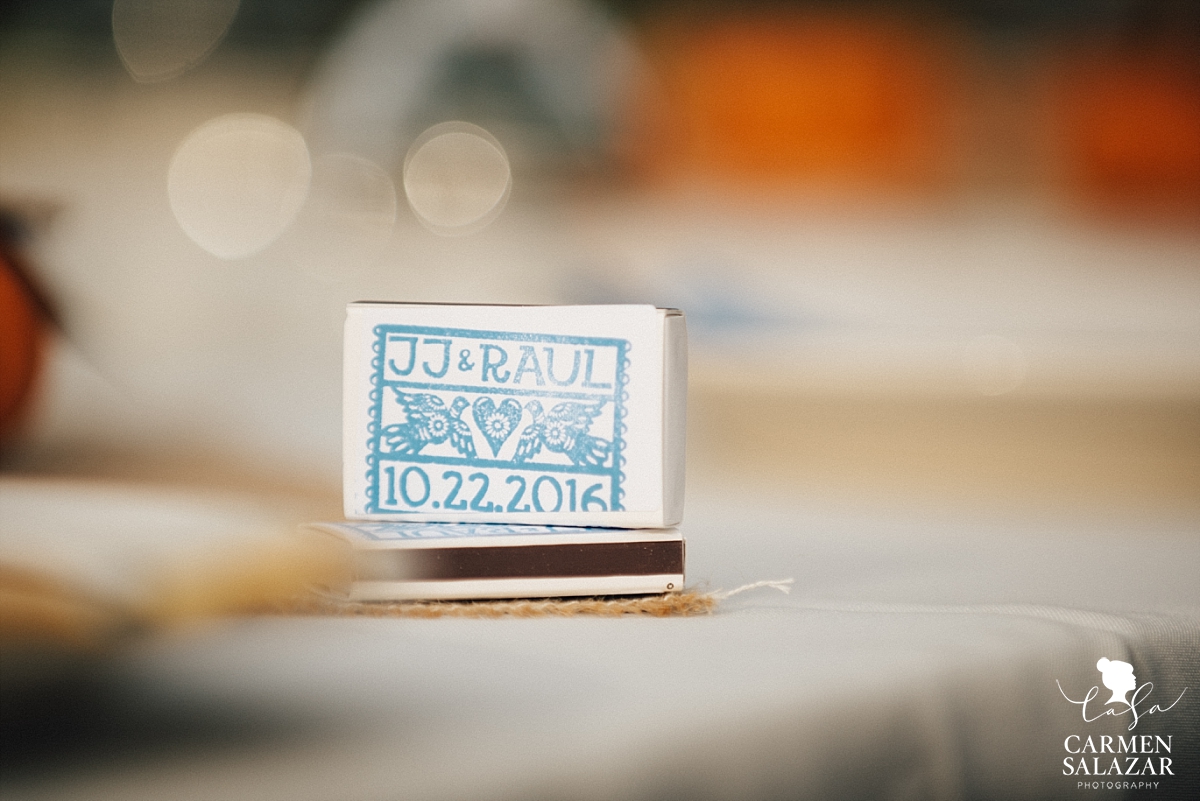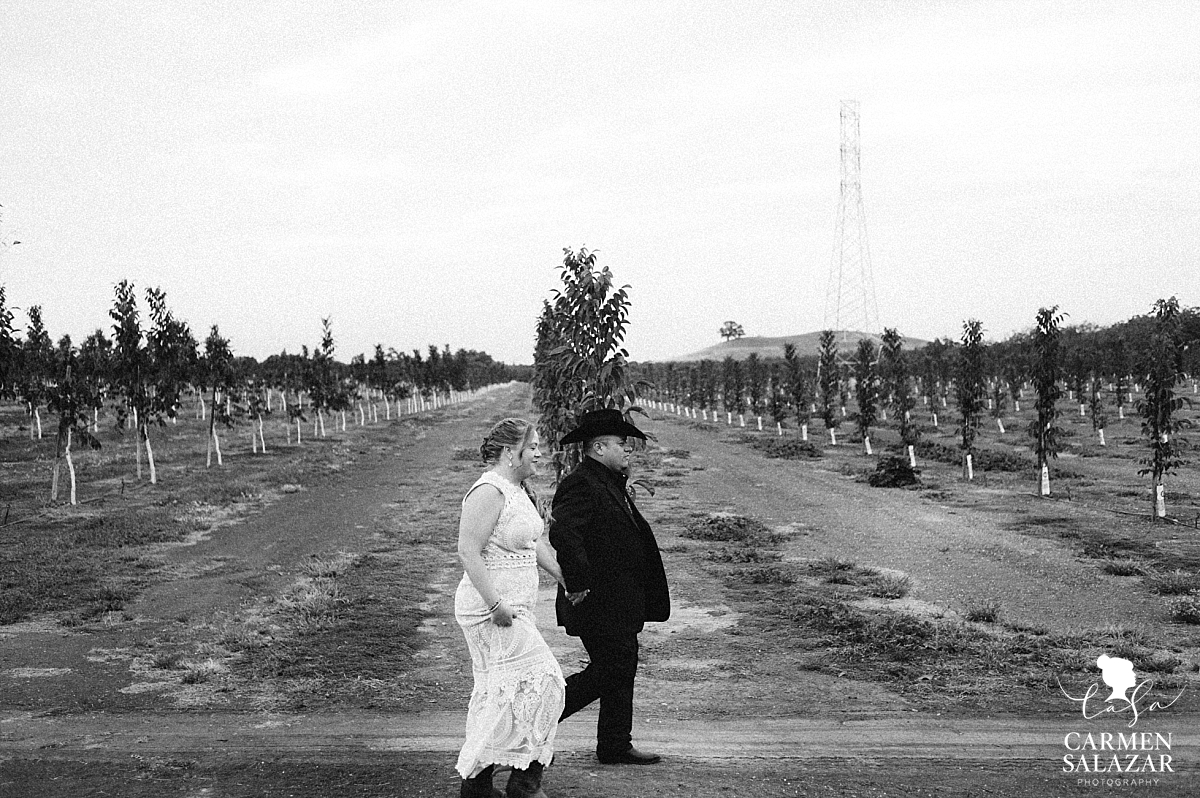 In my opinion, first dances should always have a mariachi serenade included!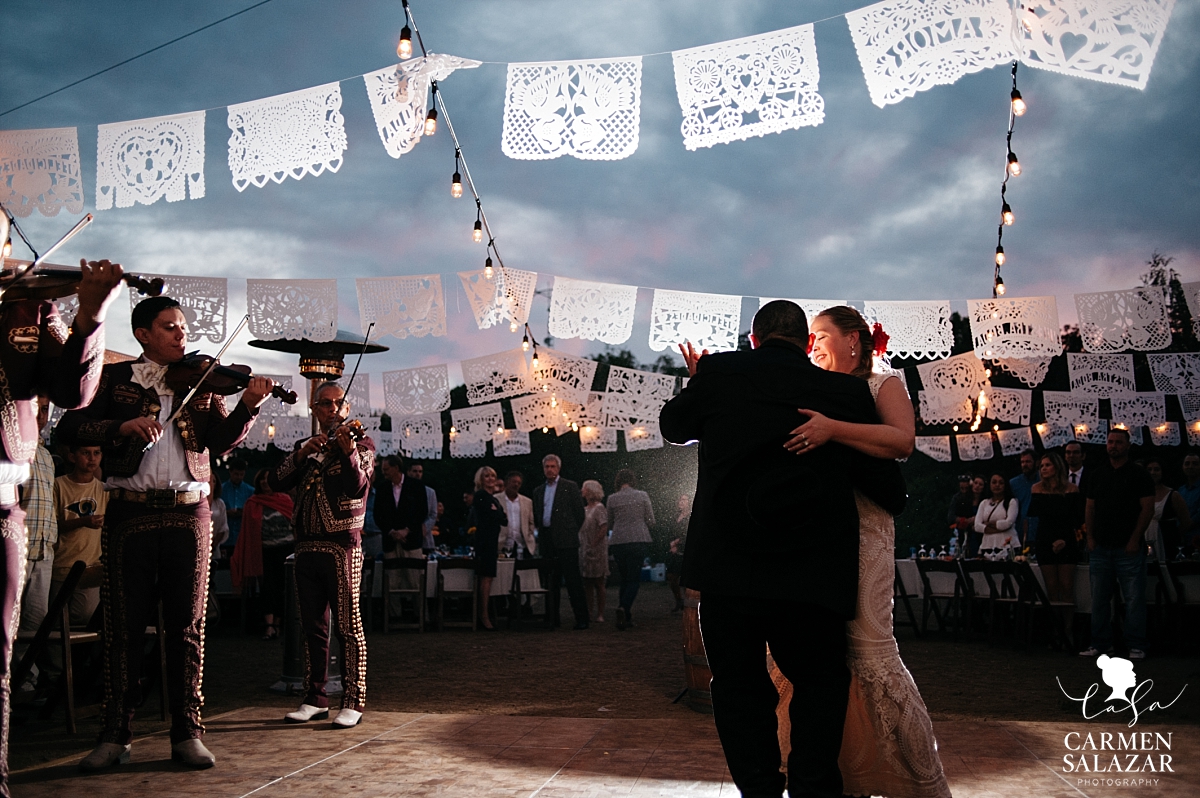 I recognized these talented folks, Mariachi Zacatecas, from my UOP wedding in Stockton this summer — these guys are #1!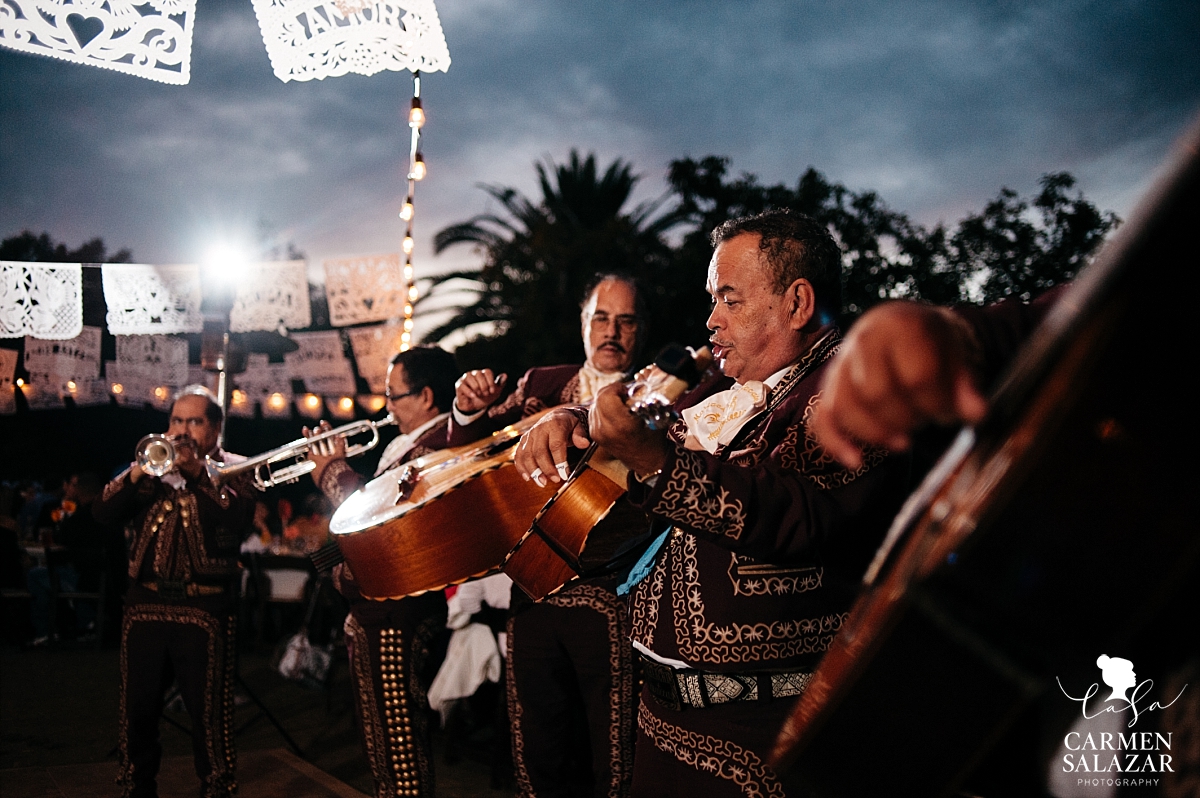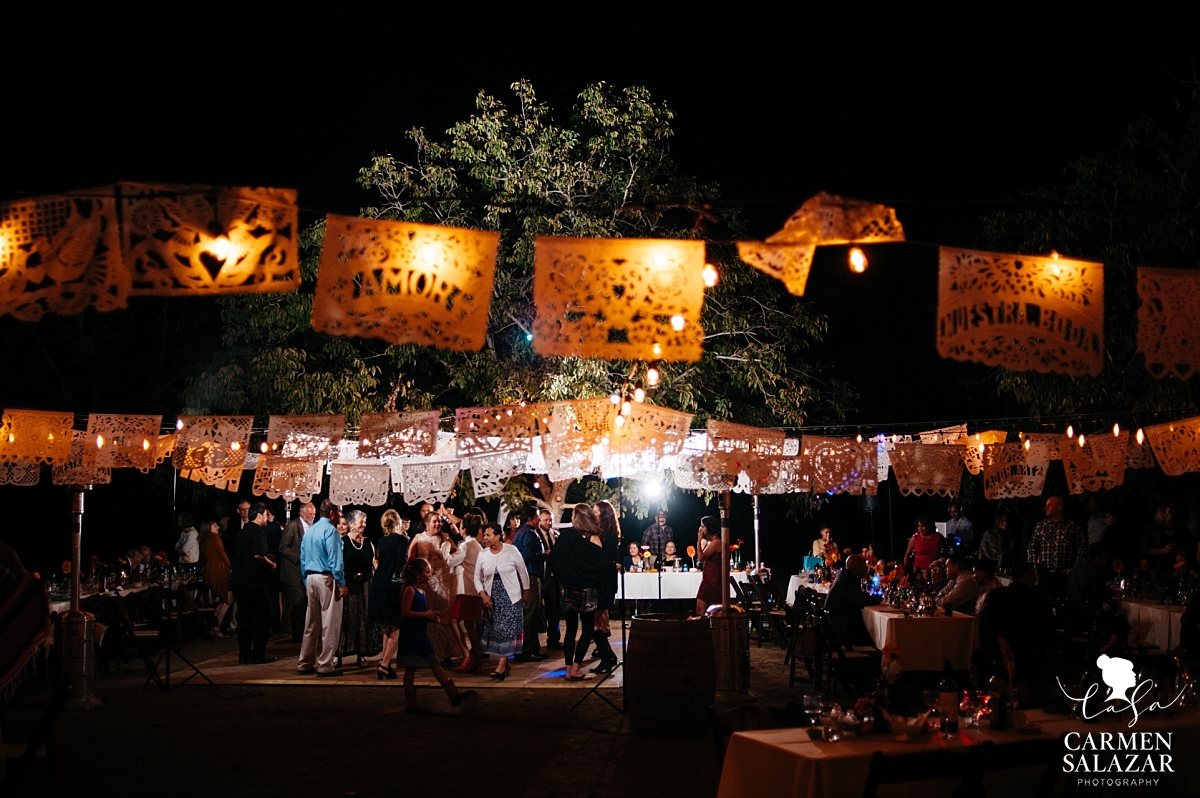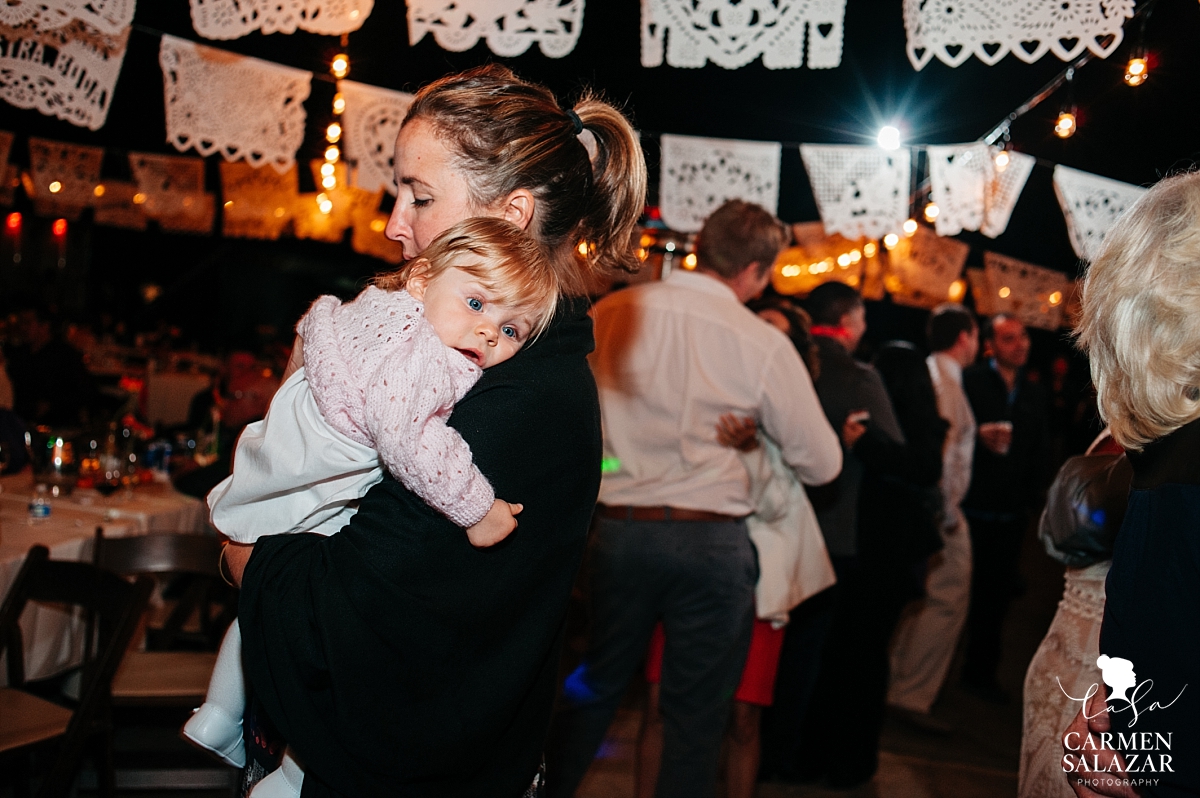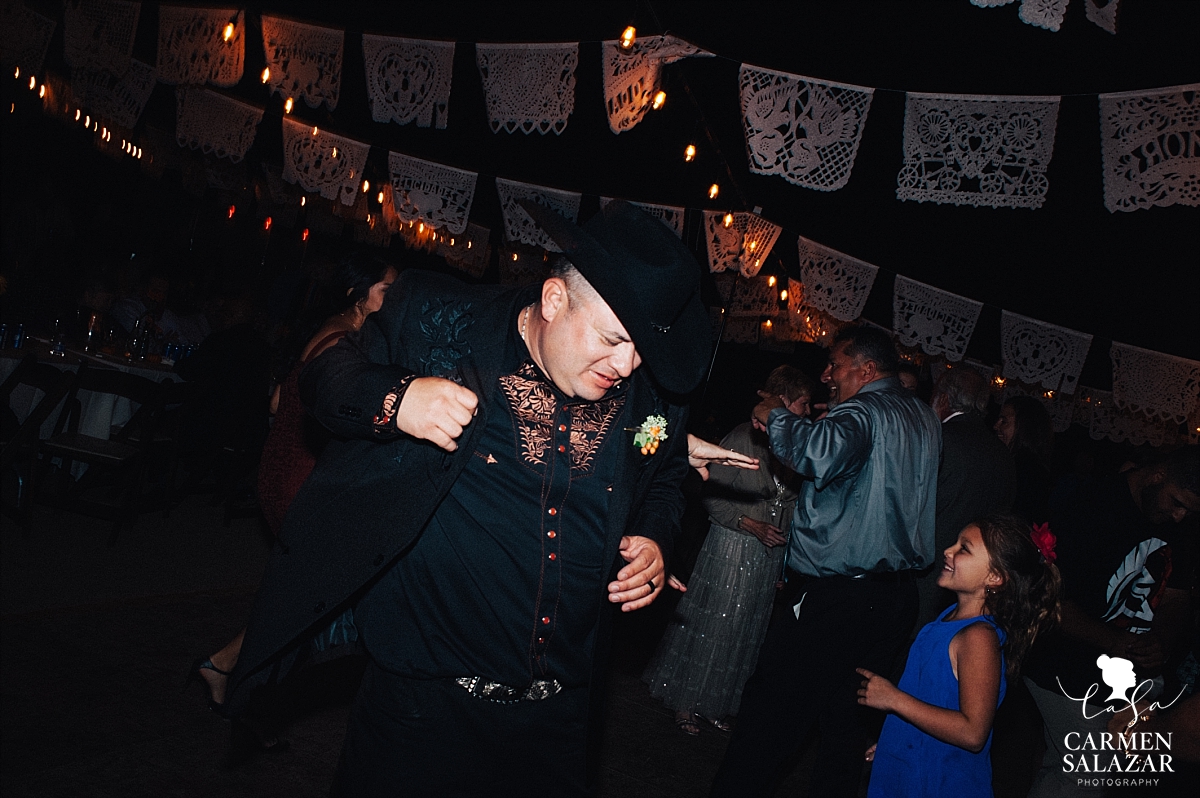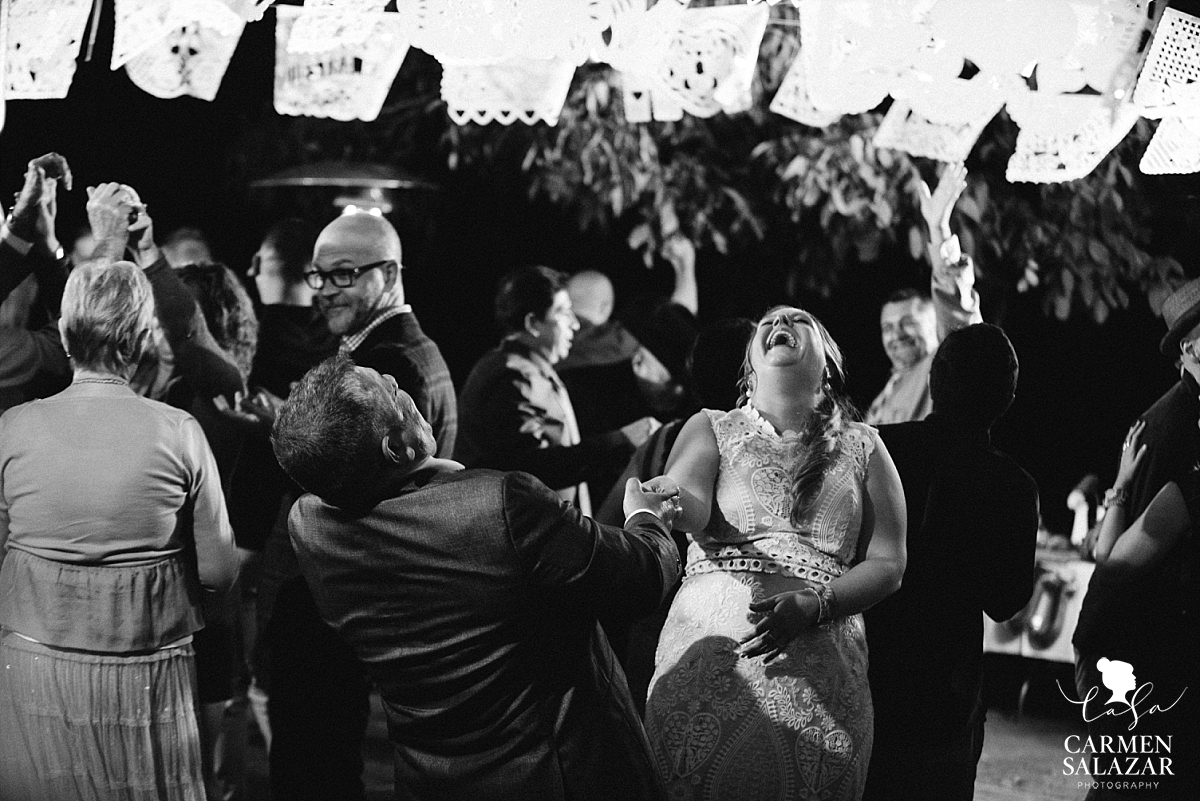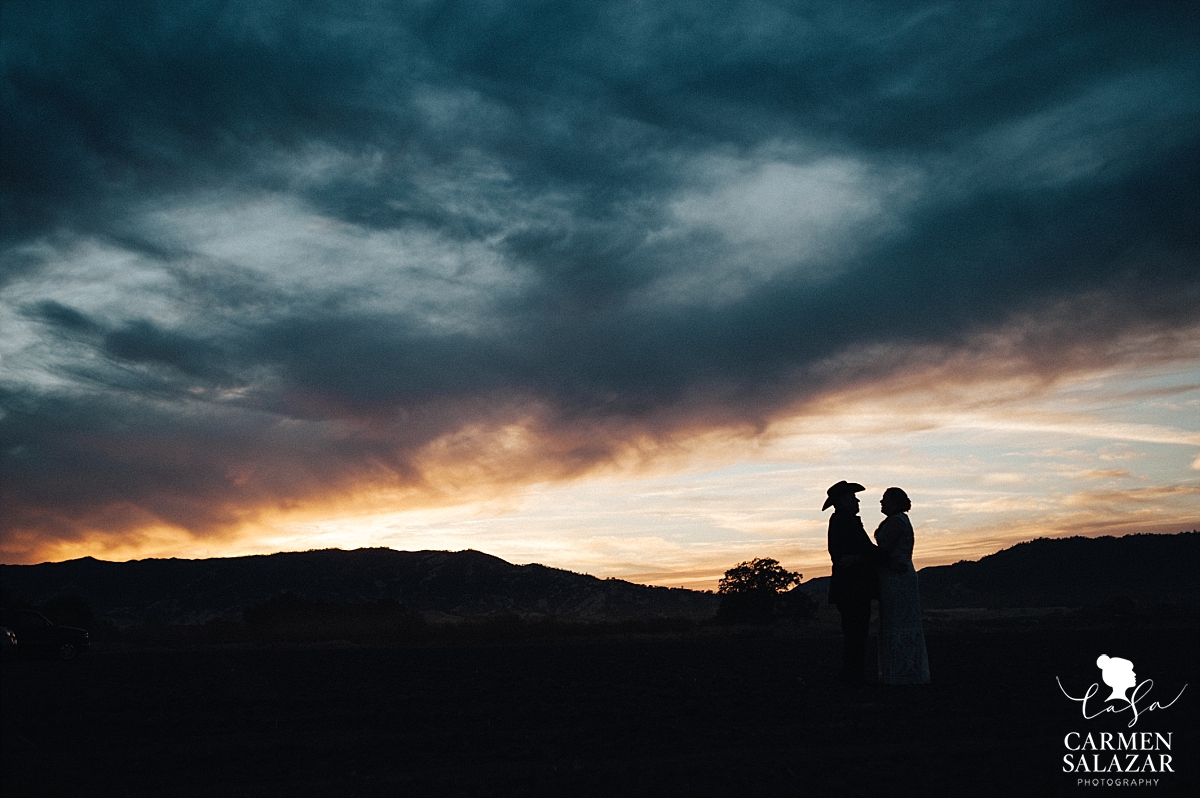 Congratulations Raul and Jenni — keep having sunset dates at Berryessa Gap and always bring your cowboy boots!
Planner – Stephanie of Stephanie Teague Events
Cake – Claire's Cupcakery
Paper Flowers – Bozworkz
DJ – Premier 6 Events
Catering – Kicos Mexican Food
Makeup – Anais Foley Kennedy
Hair – Creations by Heather
Florist – Dixon Florist and Gift Shop