The Ultimate Elopement Wedding
How do you envision your wedding day? Is it more traditional, modern, cultural, big, or small? Whatever it may be, your wedding day is YOUR wedding day, [in case you forgot]. If you want to skip the stress of a big, traditional wedding, eloping is a great option. Eloping gives brides and grooms the freedom to get married whenever and however they want.
Yep, the sky is the limit! You can choose a white wedding dress or something unique and colorful, invite your loved ones or keep it intimate, go to a far destination or stay close to home. There are so many incredible elopement wedding ideas to choose from. So, how do you even pick one?! Here are some of my favorite elopements to date. 
Romantic Wedding on the Water
Everyone loves a dreamy beach wedding, right?! Imagine saying "I do" with the waves in the background, the sand in between your toes, the smell of crisp coastal air, and the warm feeling of sunshine on your skin. There's no question about how romantic beach weddings are and how simple they are to throw together. 
There are so many beautifully stunning beaches, especially in California. I've had the pleasure of capturing so many NorCal and SoCal weddings to know that you can't go wrong with a romantic wedding on the water.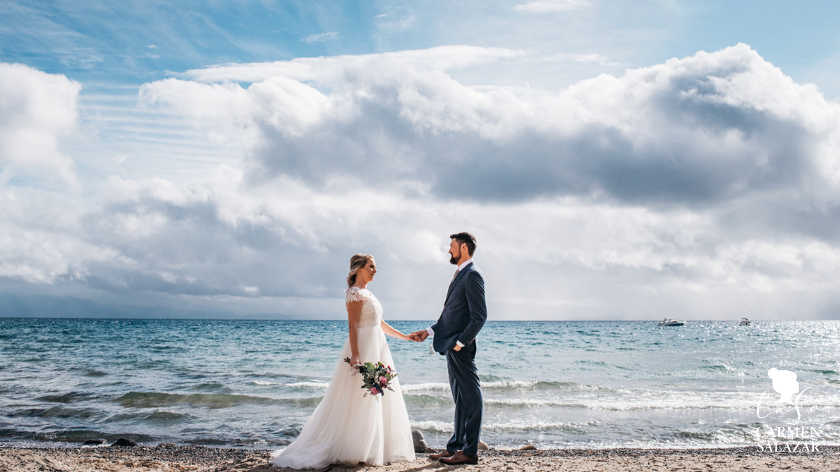 Woodsie/Nature Wedding
Some of my favorite elopements are found on top of a mountain or in the middle of nature. They're seriously breathtaking and there's no experience quite like it. Not to mention how beautiful the pictures turn out.
If you're an outdoorsy person, definitely consider exchanging your vows in Mother Nature. All you'll need is the perfect wedding attire and your favorite hiking boots! Some of my favorite places for mountain ceremonies are Yosemite, The Hideout Kirkwood.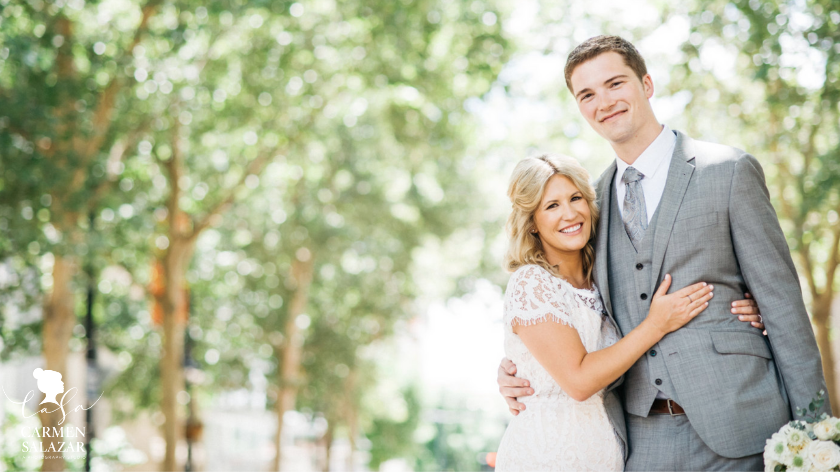 City Park Wedding
Celebrating your big day in the city can be so magical. City parks have so much history – old trees, gazebos, bridges, etc. It's the perfect atmosphere for a fairy tale wedding. If you're looking for a wedding venue with beautiful landscaping at a low-cost, consider getting eloped in a city park! Many couples will have their ceremony at the park and then celebrate at a nearby location afterward. 
You don't necessarily have to choose your neighborhood park. There are plenty of beautiful city parks all over! Some of my favorite California city parks include Ventura Botanical Garden, San Diego Zoo & Safari Park, Sierra-at-Tahoe, and McKinley Park Rose Garden. 
Choosing Where to Get Eloped
You can't go wrong with an elopement if you're doing something YOU love! Choosing where your elopement will happen can be a tough decision. We recommend sitting down with your partner and writing down the top 3 places to get married. Try to choose somewhere that is meaningful to your relationship. This could be the first place you met, a city you both love, your favorite vacation spot, etc. 
Again, the choice is yours. Invite your loved ones or keep your elopement private. Dress casual or go all out. Regardless of what you decide as a couple, don't forget to capture your special moment. If you're looking for a wedding photographer in NorCal, let's chat! Contact Carmen Salazar Photography today.