We have quite the wedding in store for you guys! What's better than a spring wedding you ask? A spring wedding set in a dreamy winery with a Sarah Seven gown. *cue the heart eyes and drool
These two have quite the adventurous love story that spans across the world! If you haven't already checked out their engagement photos, go look at the beautiful engagement session we did in Midtown Sacramento. It's full of coffee, adorable laughs, and their glorious love story.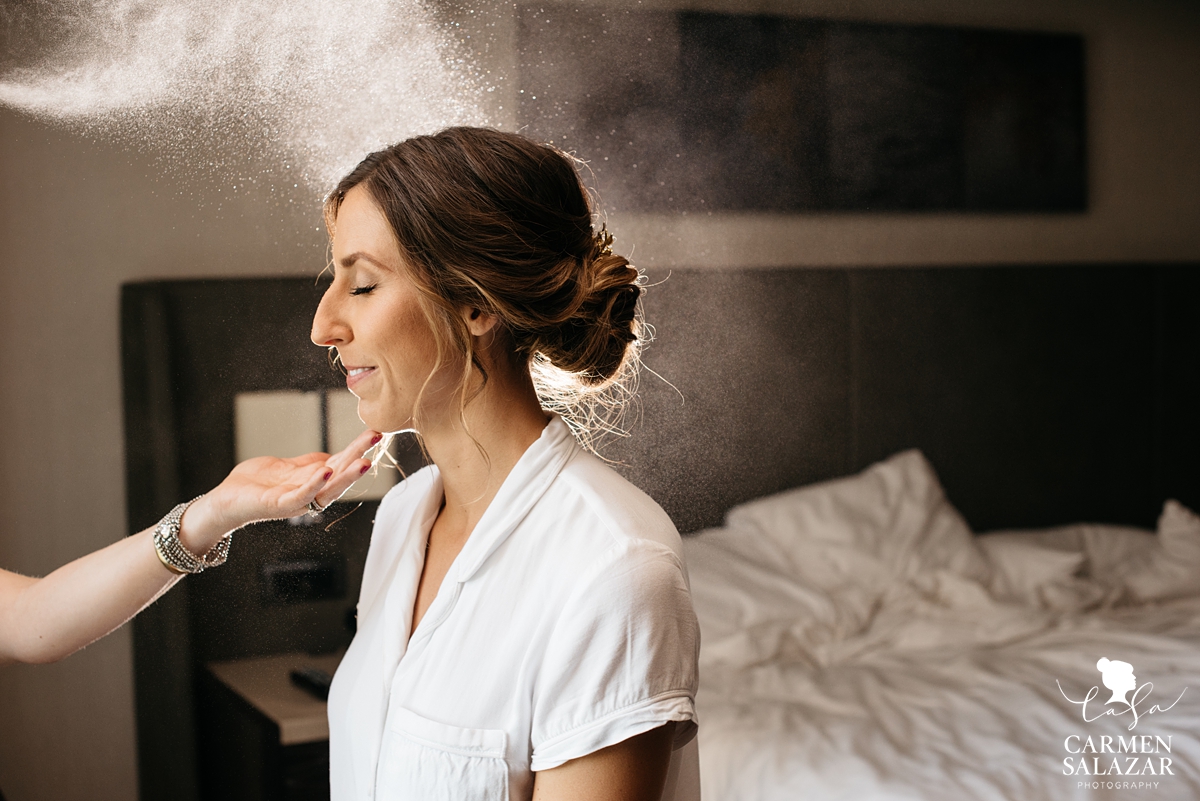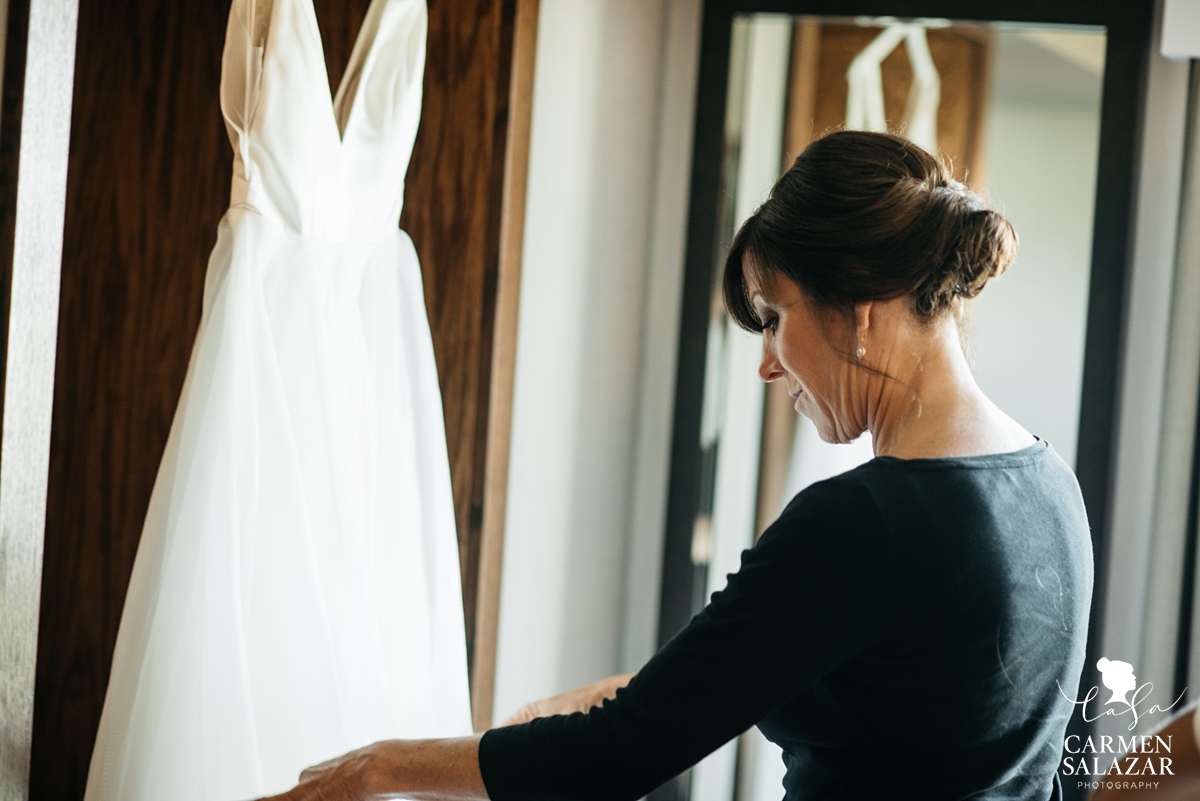 This gorgeous wedding gown got mom's seal of approval.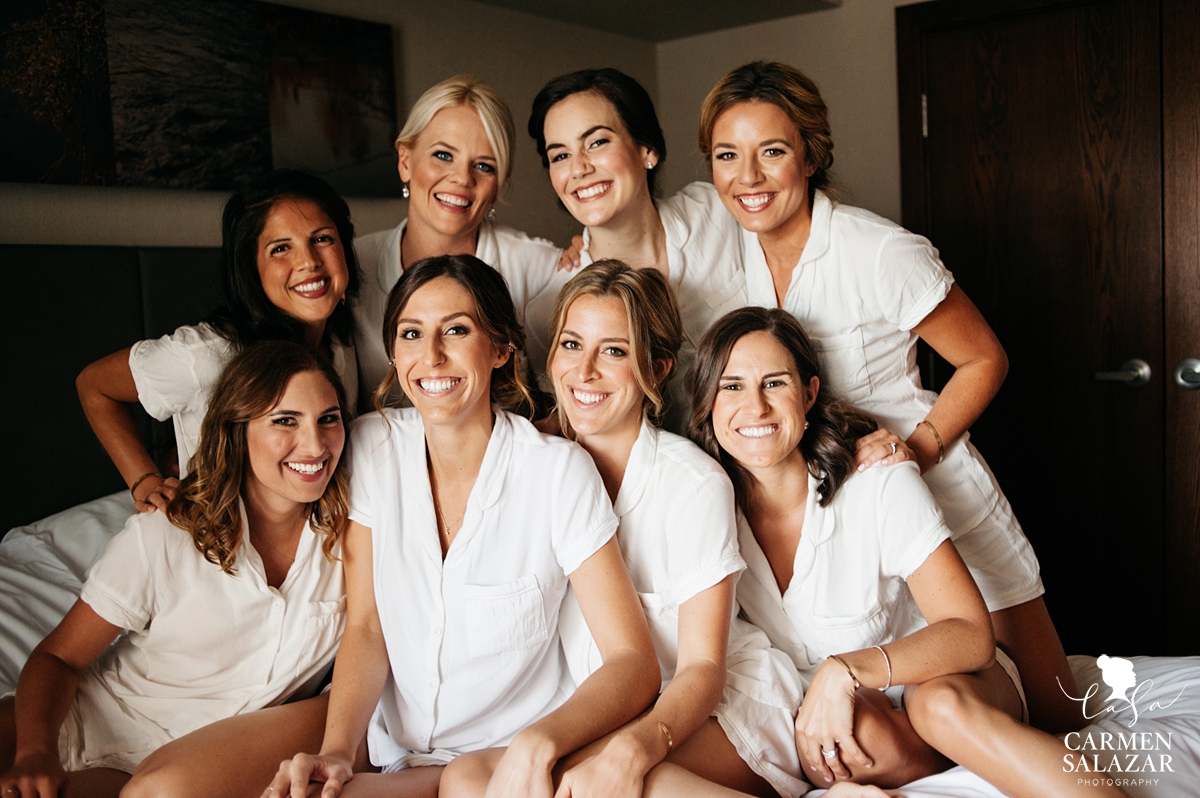 I loved hanging out with these fun ladies! We had all the laughs and jokes while they got all dolled up for the ceremony.
Michael loves how genuine Kelsey is when she laughs, smiles, and just has fun in life. I loved seeing her joy radiate in her smile through their wedding day!
Kelsey chose a modern Sarah Seven gown for the big day, and we couldn't think of anything better for her to rock. I mean this dress is fabulous, modern, and has all the classy vibes!
Michael and Kelsey love their friends dearly and they love spending time with their great groups of friends. I loved seeing how much fun they were having getting ready and joking with each other.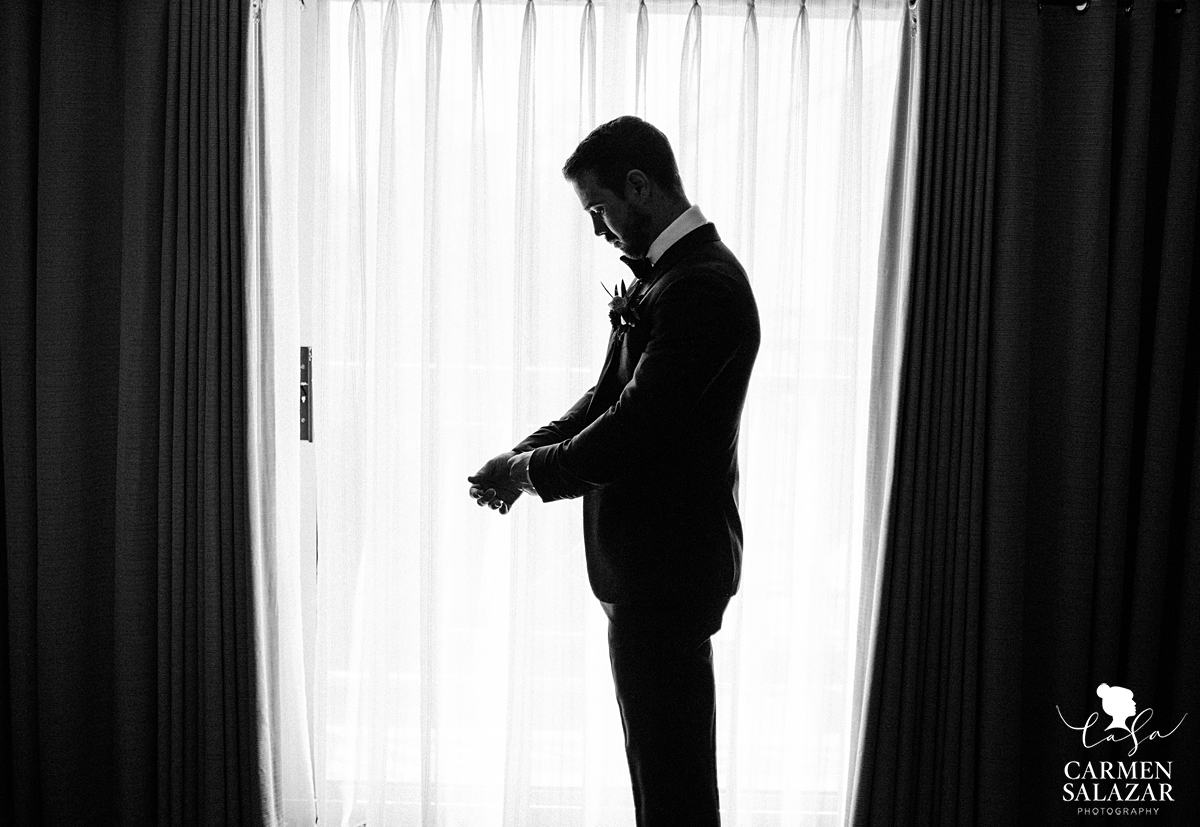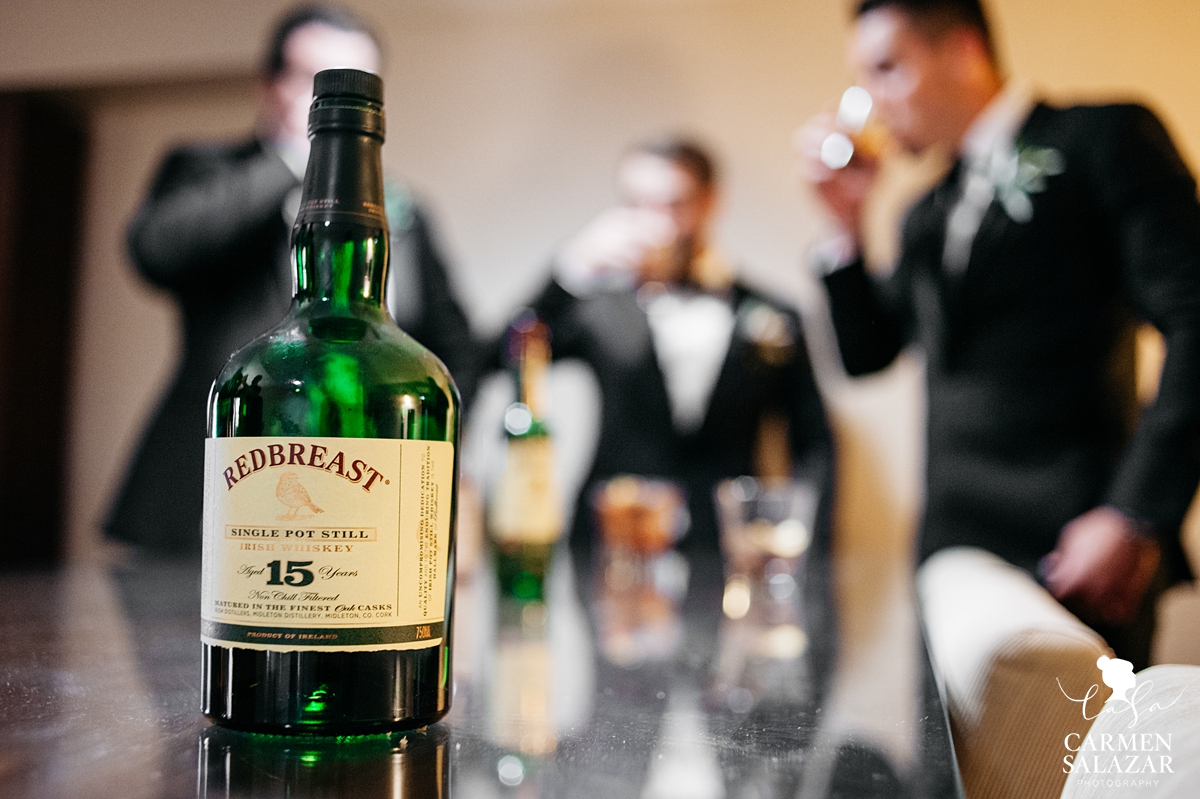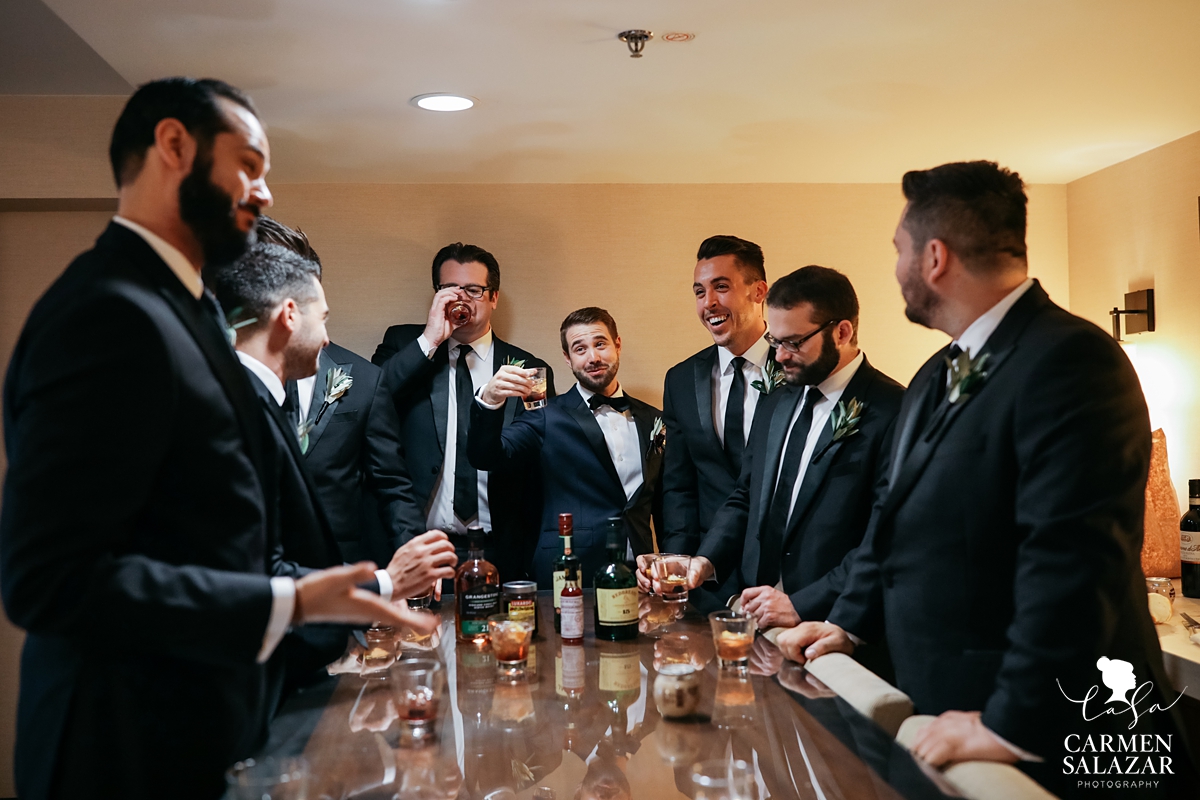 I can't get over this shot of all the fun shenanigans they had while getting ready. A great group of friends is the best thing to have during the big wedding day!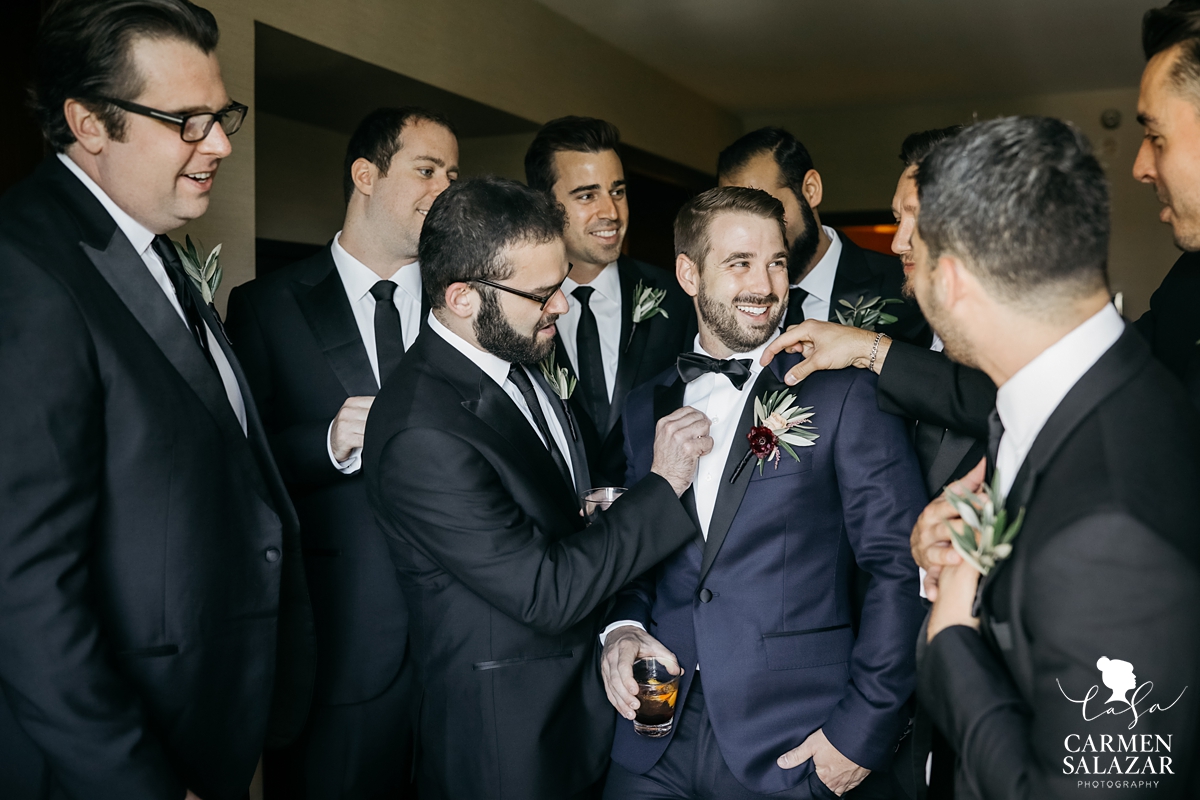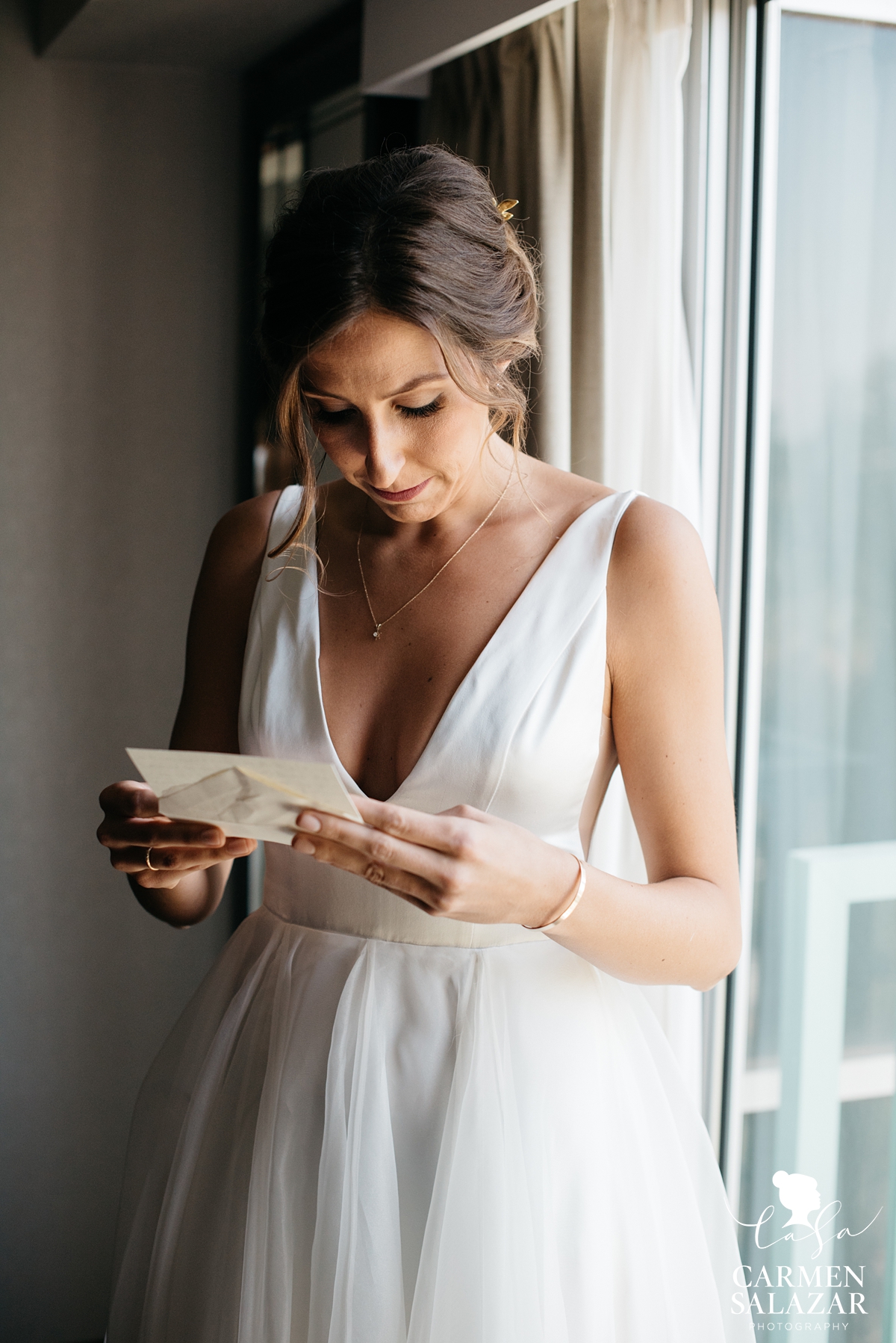 I love this raw and gorgeous shot of Kelsey while reading a heartfelt note from Michael. There's nothing sweeter than seeing a bride's face light up while reading a love note before the ceremony.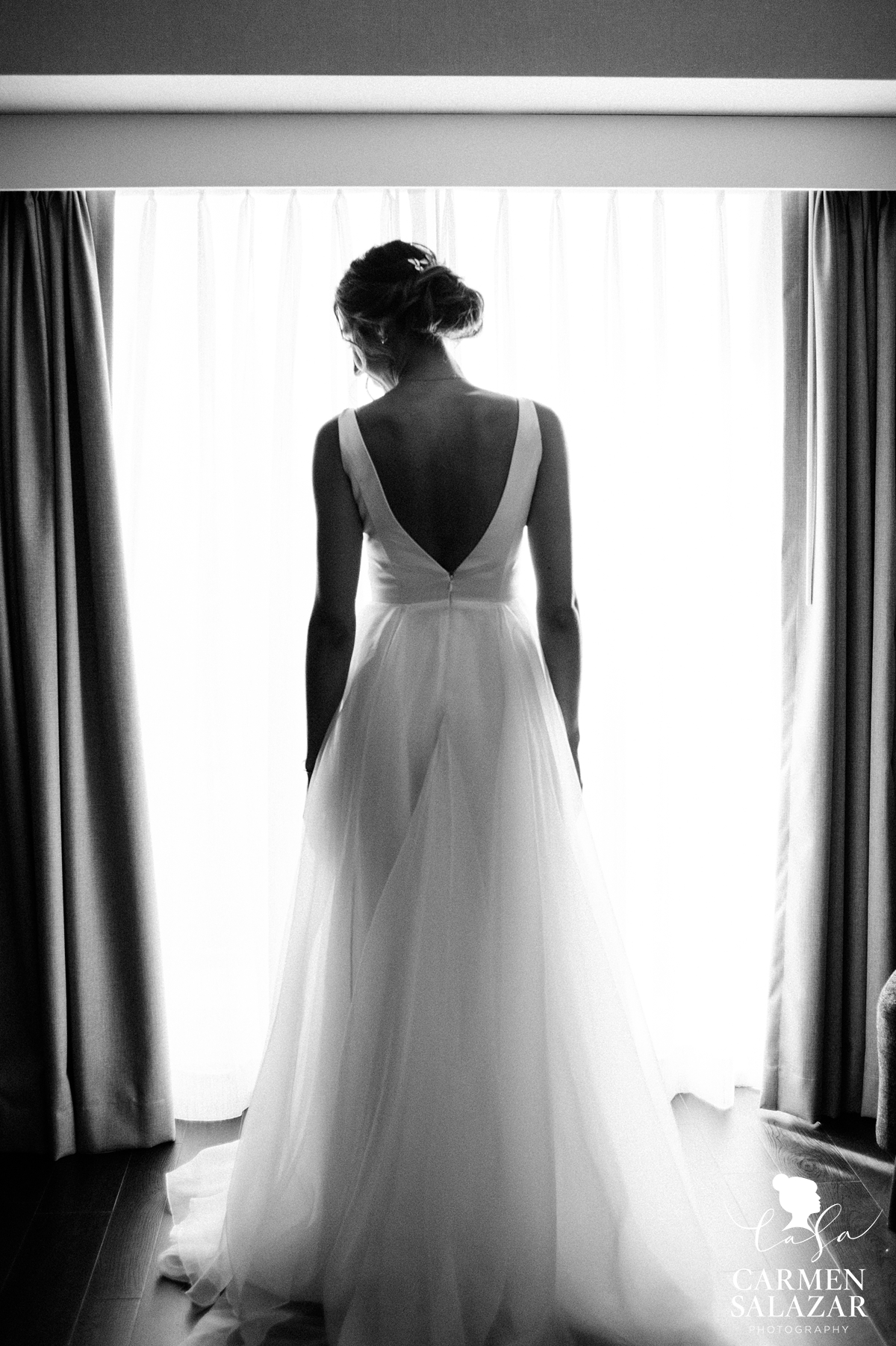 I still can't get over this gorgeous Sarah Seven wedding dress! There's nothing better than a gorgeous, modern backless wedding gown for a spring wedding. Let me just take a second to fawn over this sight.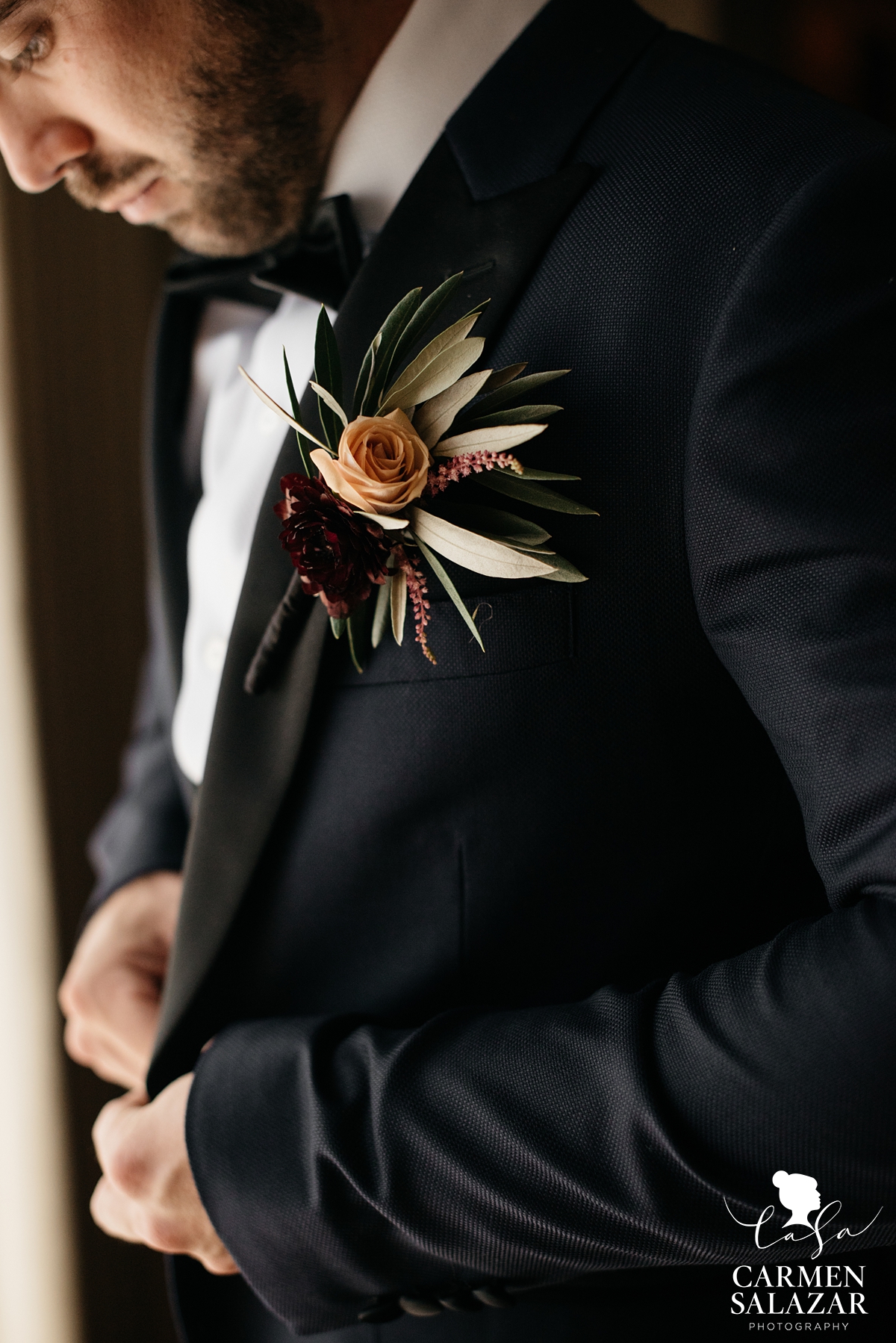 These boutonnieres on the groom and groomsmen were to die for! I loved the beautiful color scheme of the florals which matched the rest of the wedding. They perfectly brightened up the classic tuxedos the men wore for the big day.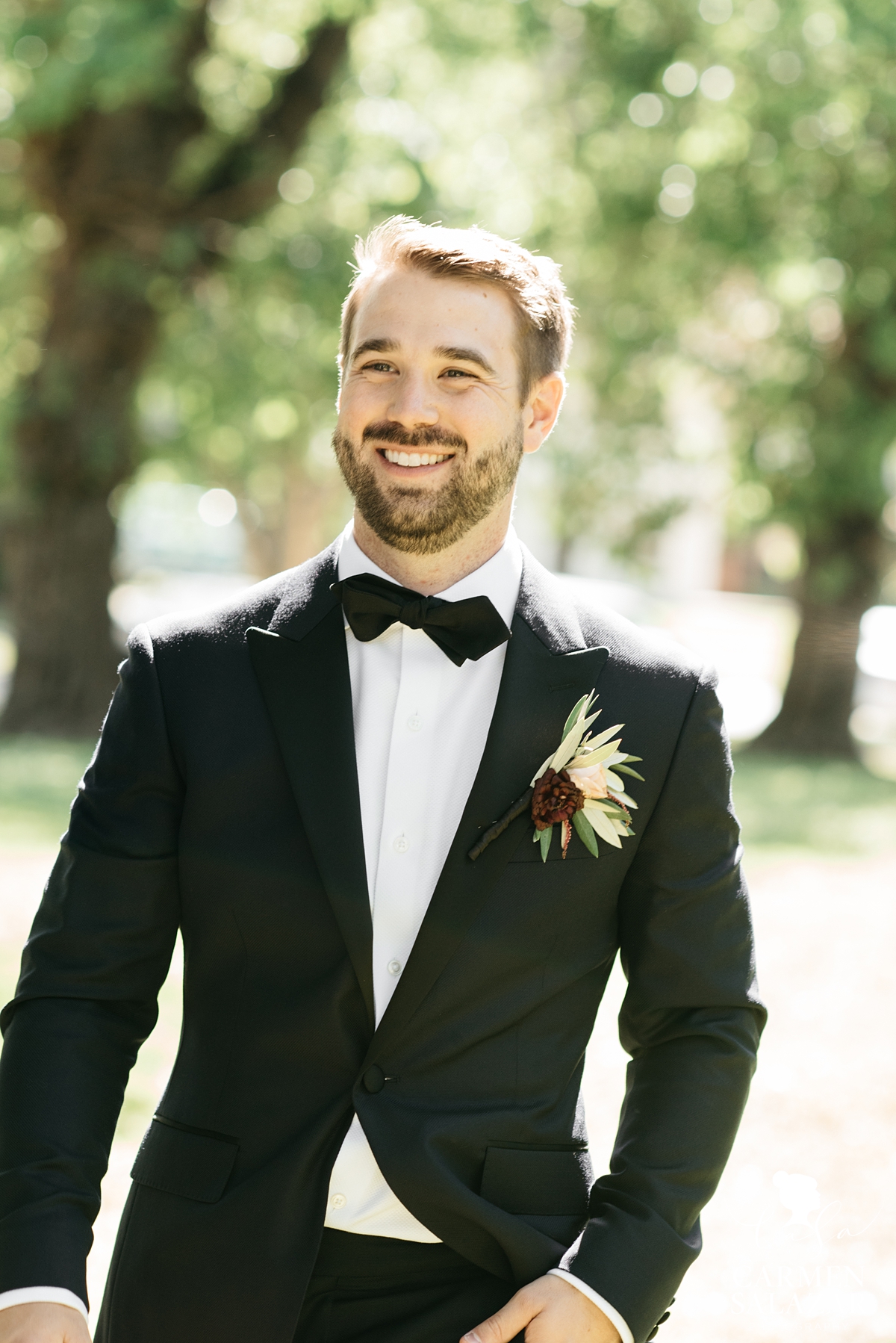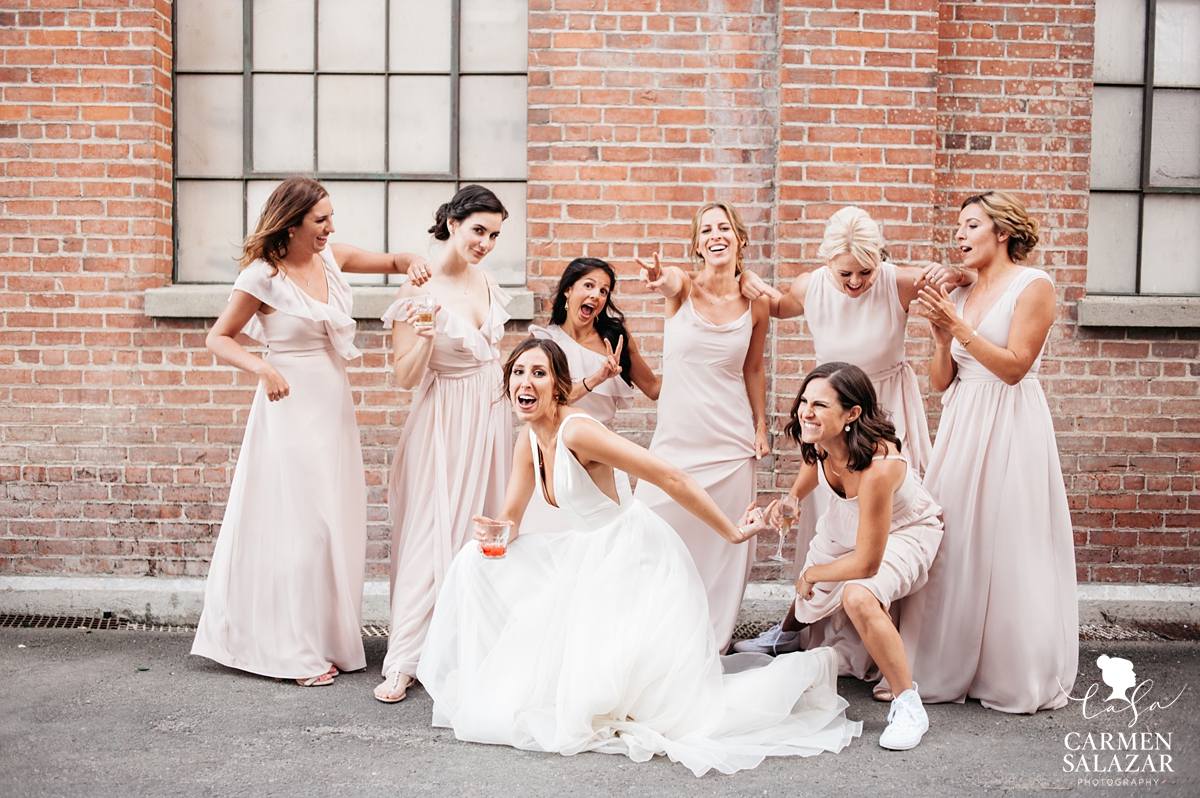 I mean this is just a snap of the shenanigans we had! Friendships are truly such a gift and having all your favorite people next to you on the big day just fills your heart up that much more.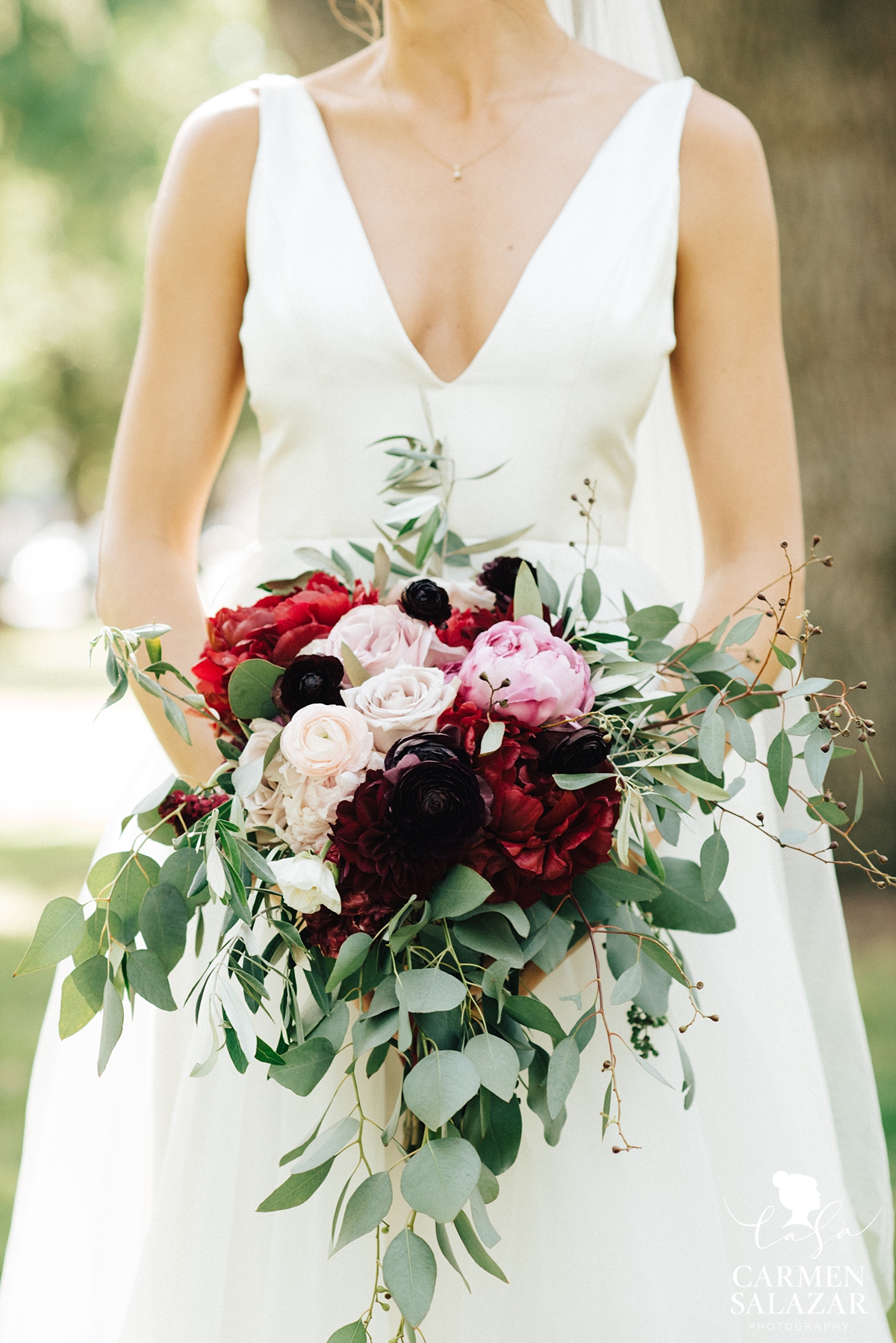 Can we just take a second to look at these gorgeous flowers and greens?! This is so damn pretty! Those are some of the most beautiful peonies and they go so great together. The lighter ivory colored roses sure do pop in the sea of crimson. Visual Impact designs the most classic and elegant wedding bouquets!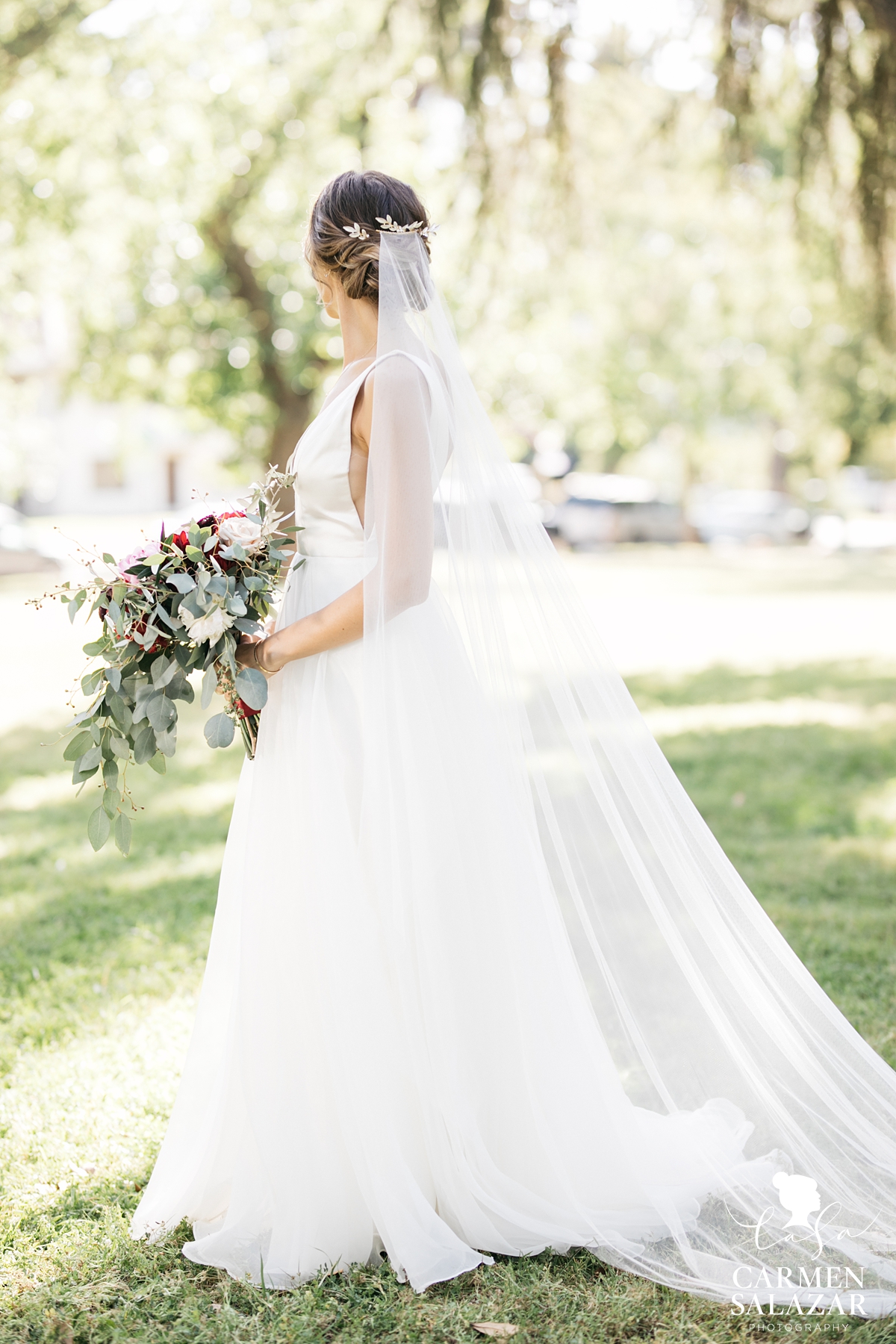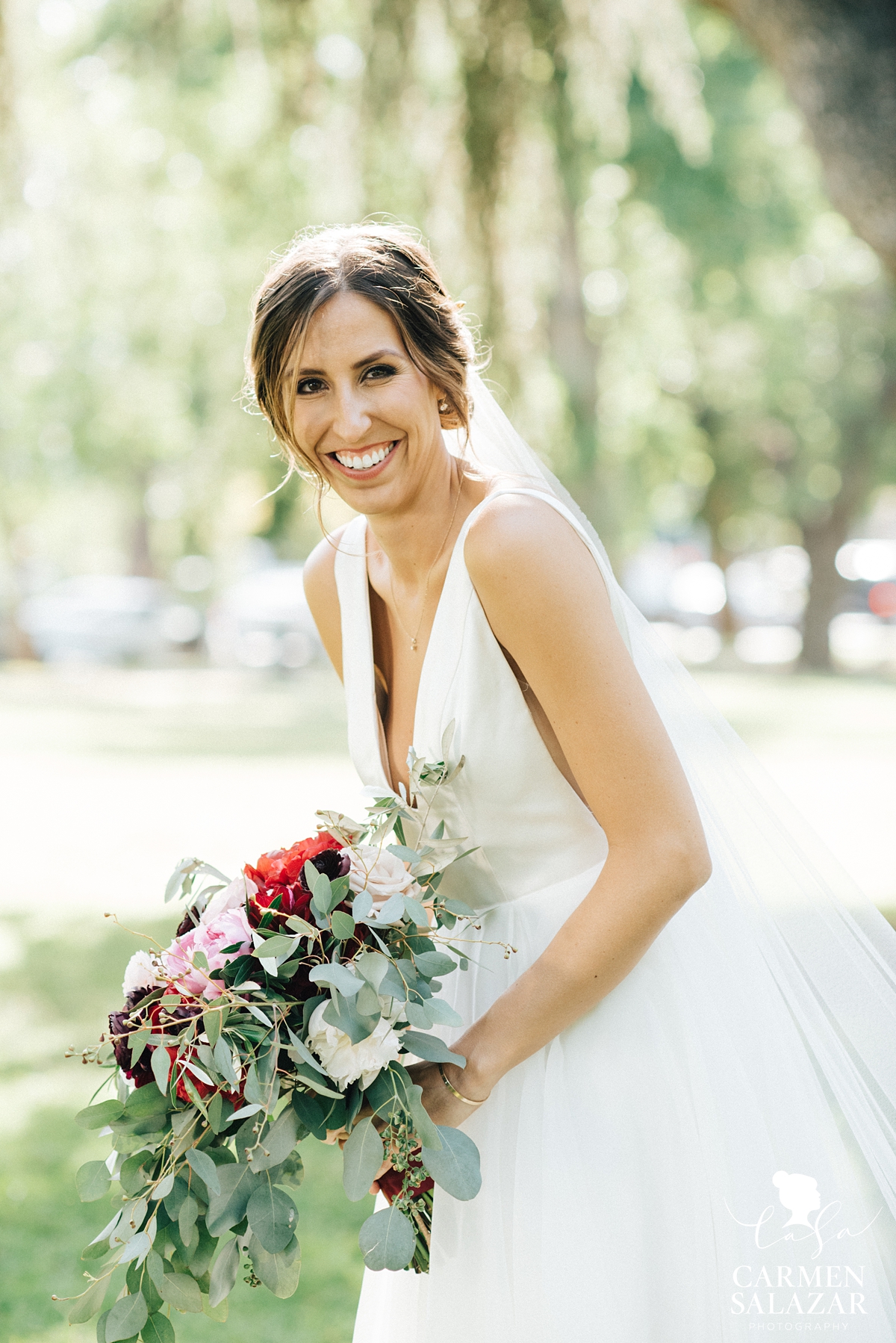 There's that beautiful and genuine laugh Michael fell in love with! This gal is so much fun and really loves to be playful. She gleams and radiates joy and I freaking love it!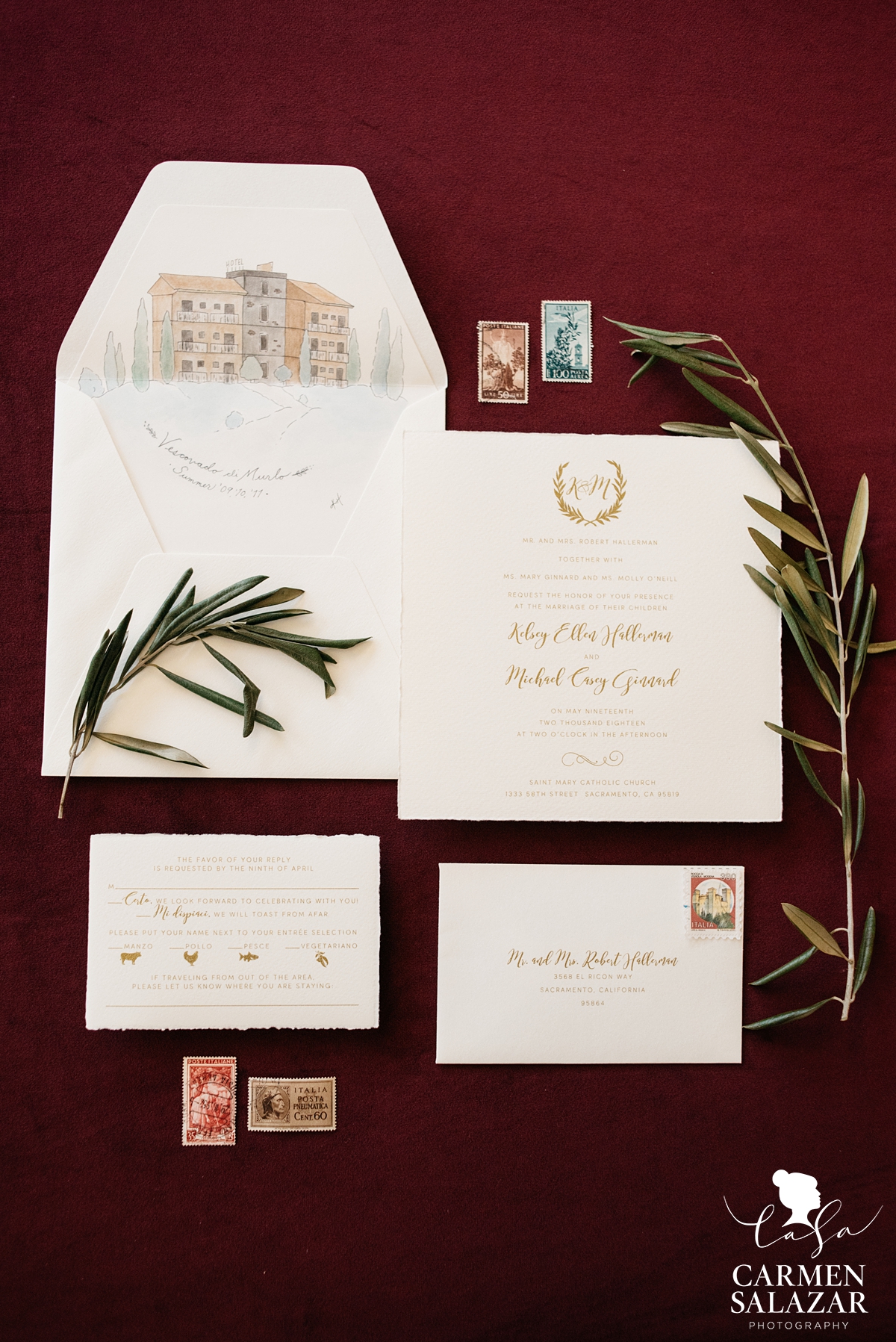 Oh man, Burgundy, greens, and Italian details. Name something better. I'll wait… No? Yeah I thought so.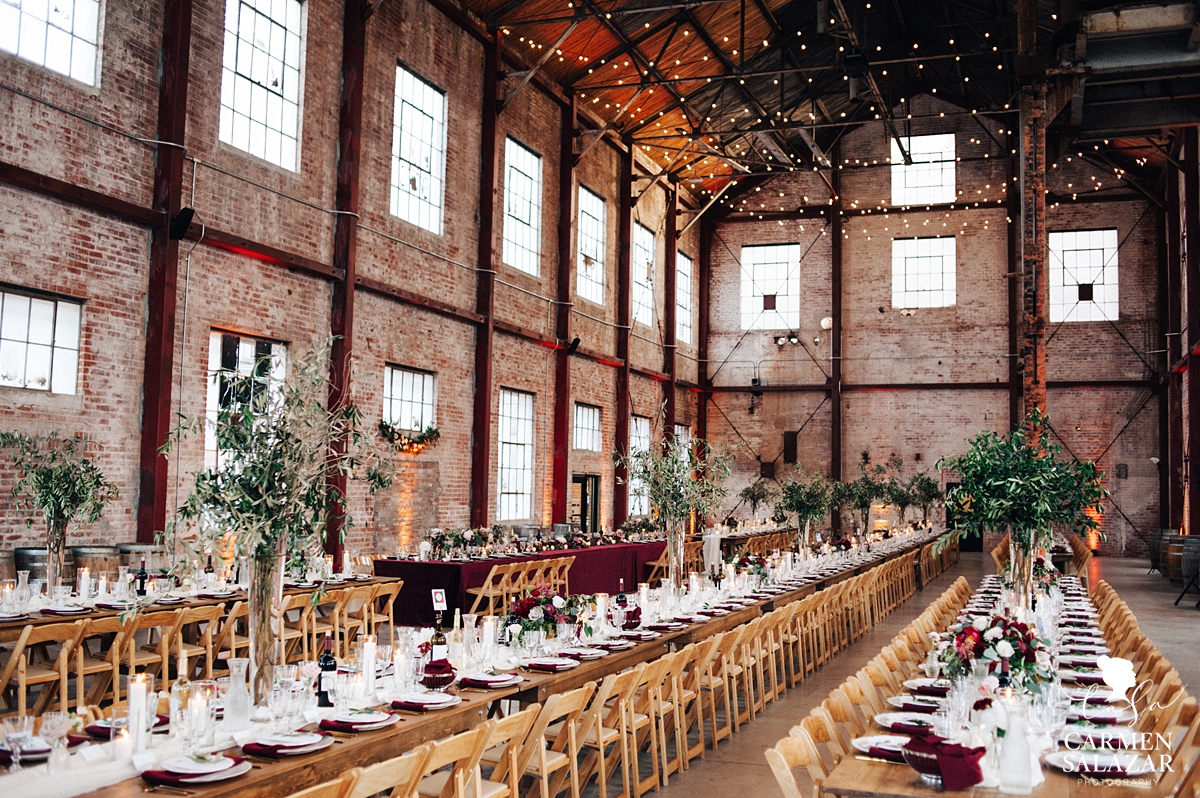 KMK Design and Events really knows how to style a beautiful wedding! No detail was left untouched by her creative eye!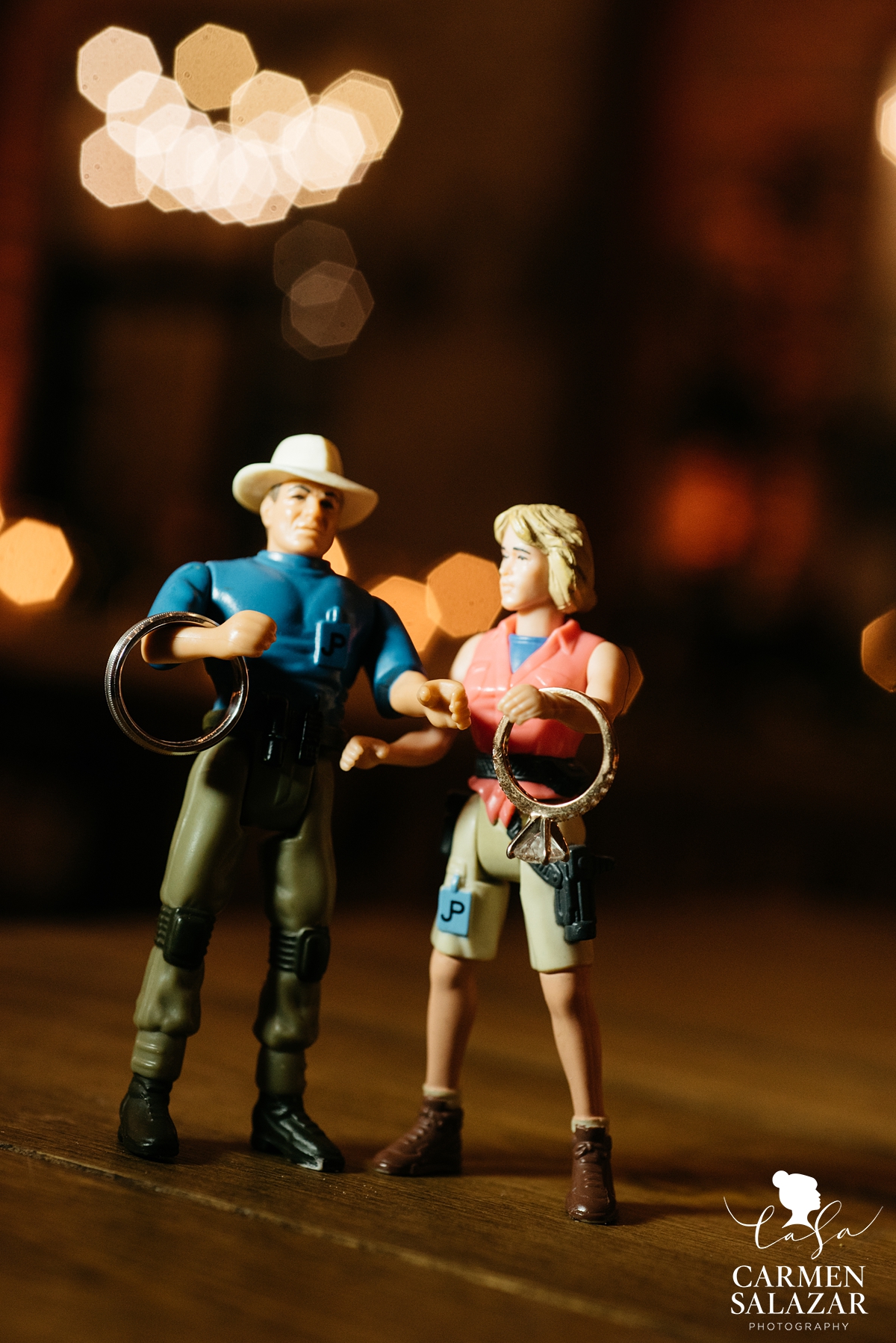 Kelsey and Michael met in Italy while at an archaeological field school. How cool is that? A real life adventure duo! I loved that they incorporated Italian culture and their experience into the wedding. Like these adventurous figurines holding their stunning rings!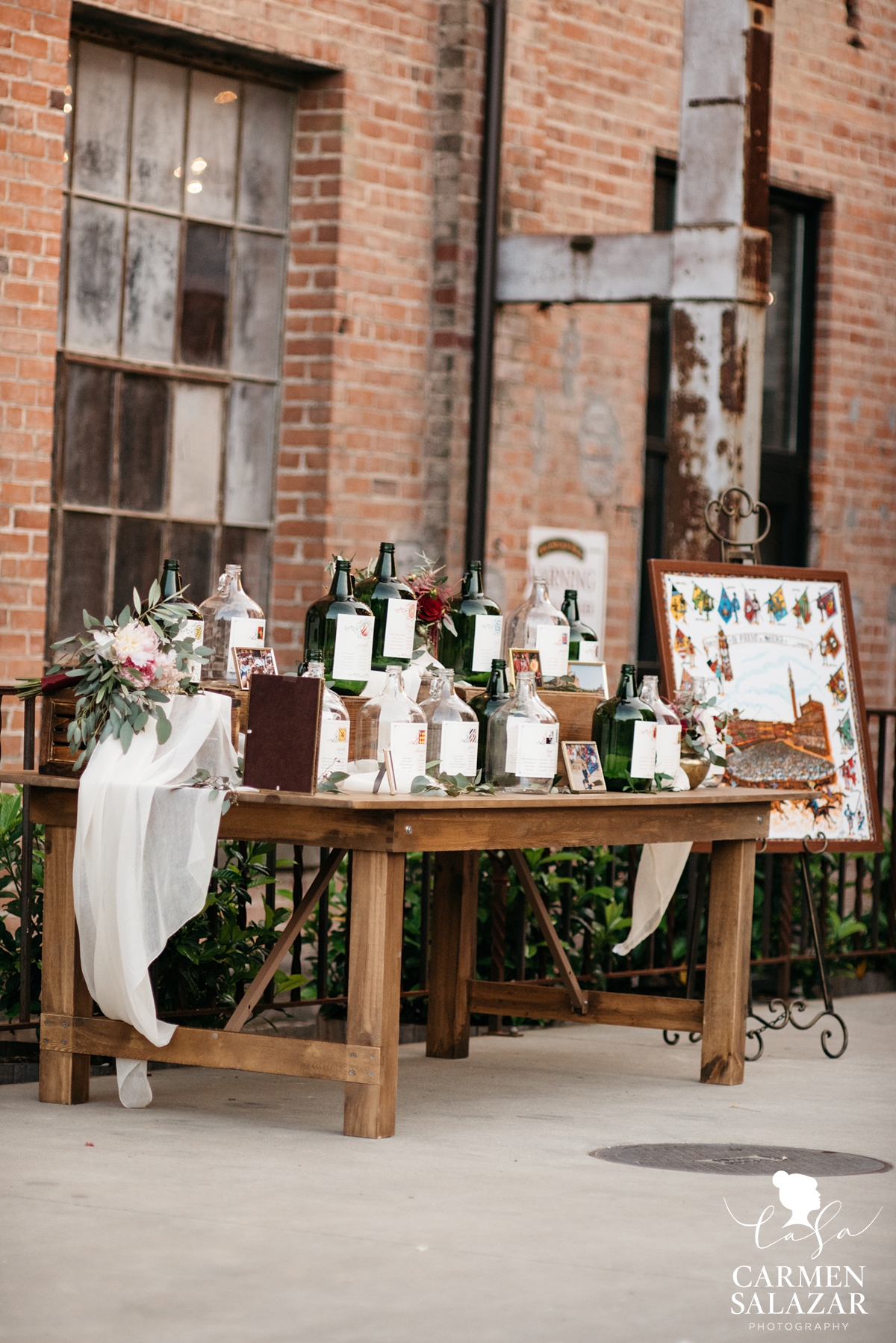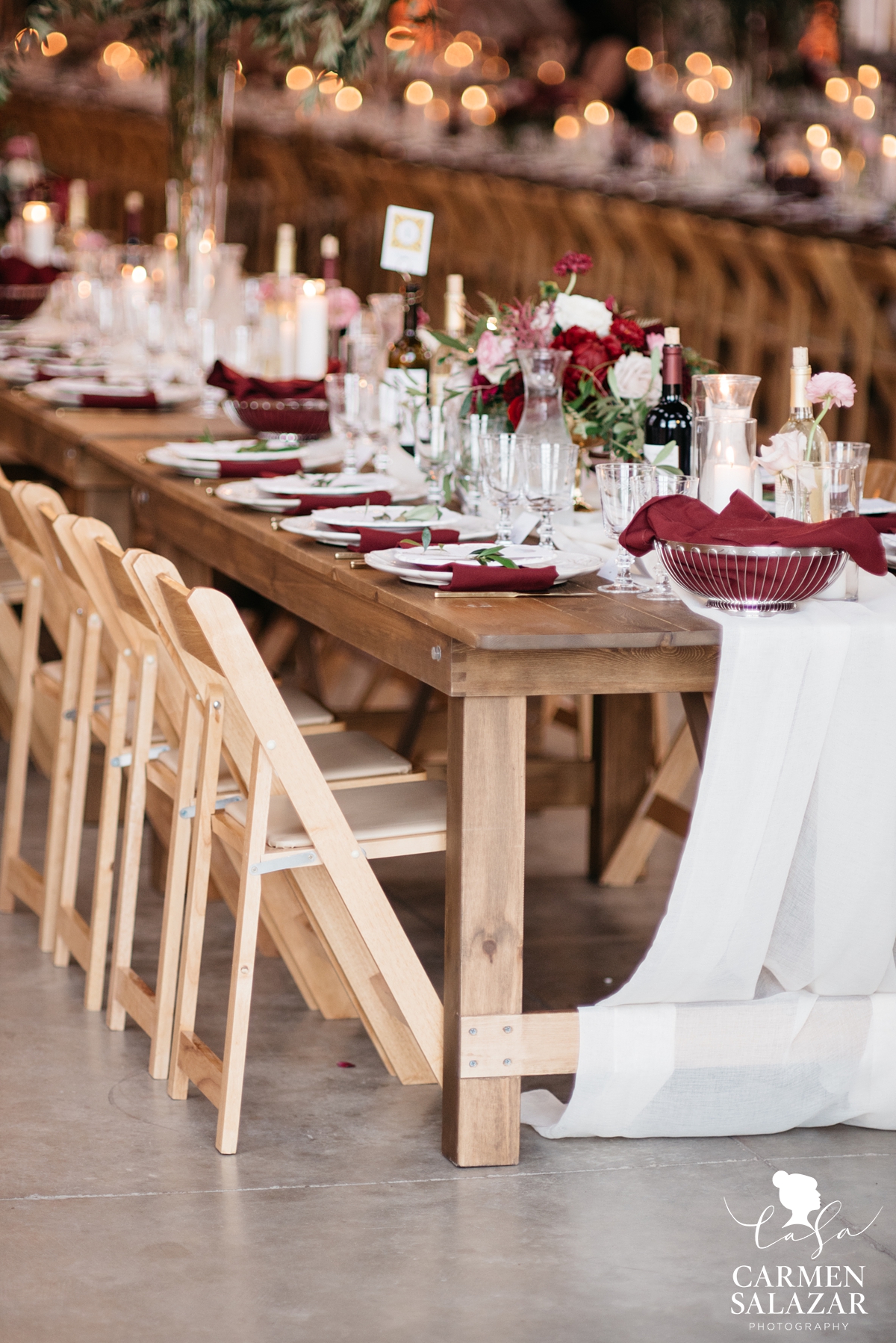 Their wedding was at the gorgeous Old Sugar Mill. I loved the historic building with all the beautiful brick walls. There's nothing better than a winery as a setting for a wedding reception. I mean look how gorgeous the color scheme pops here!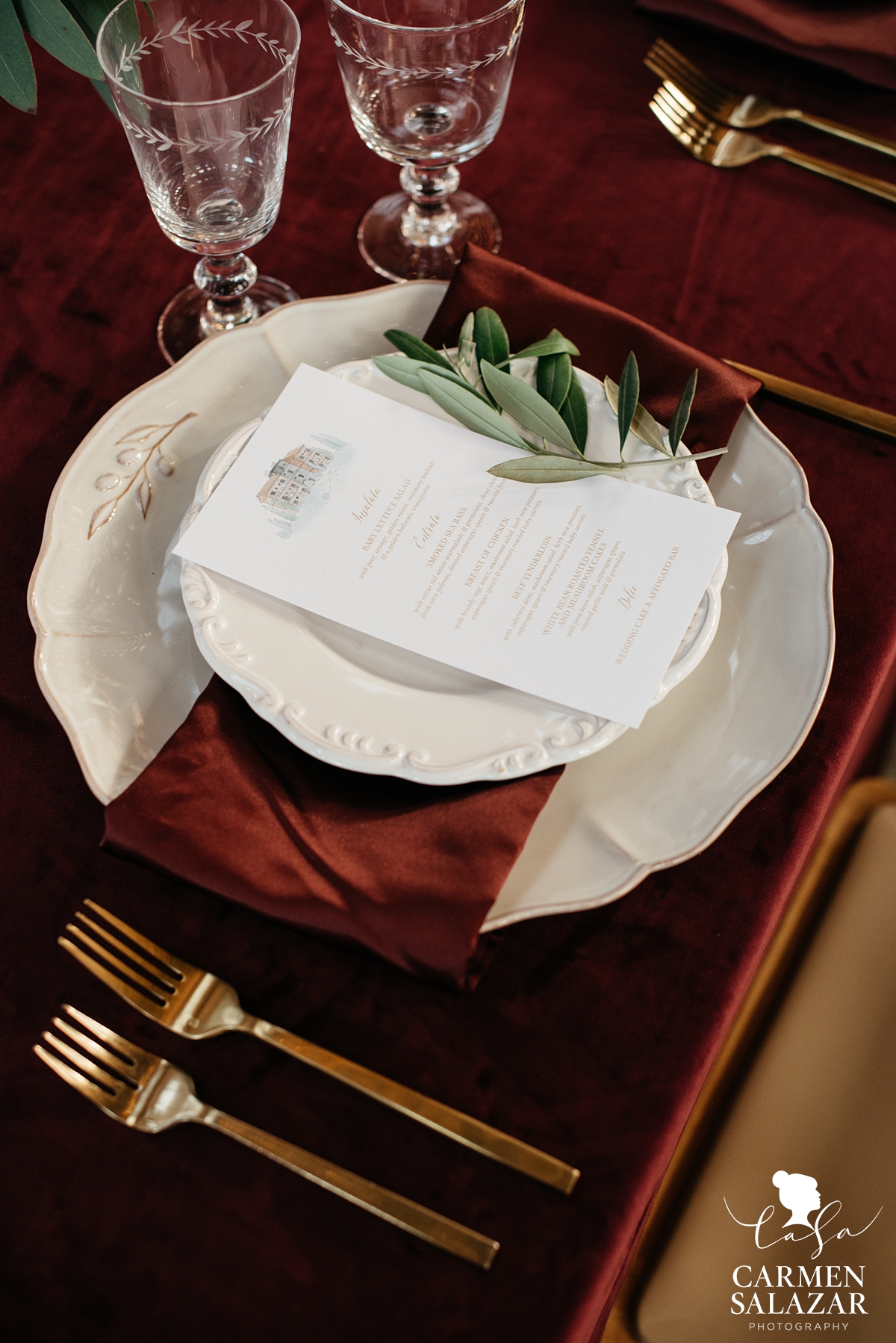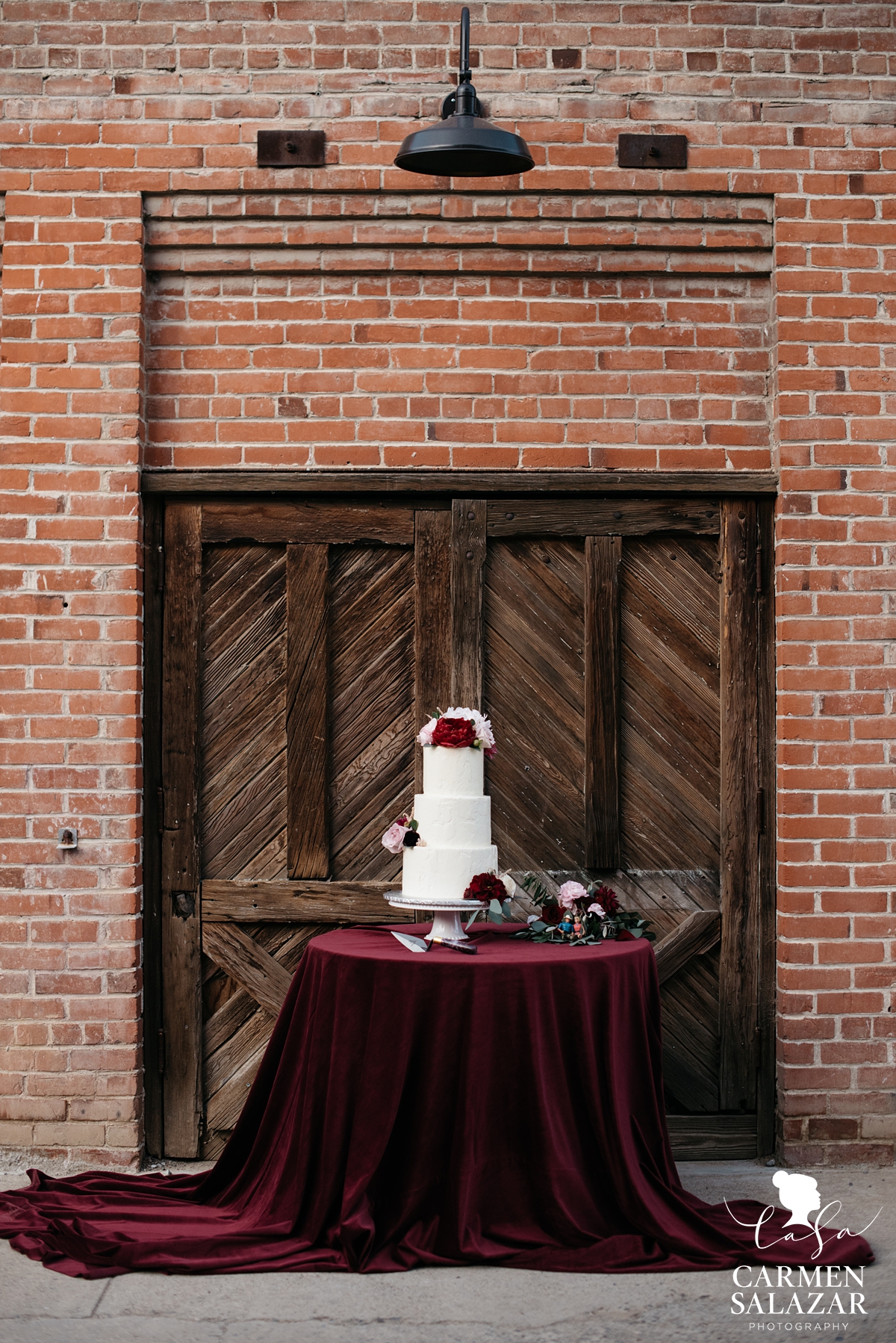 That three tiered cake was quite the beauty, especially with the contrast of the wine colored table cloth!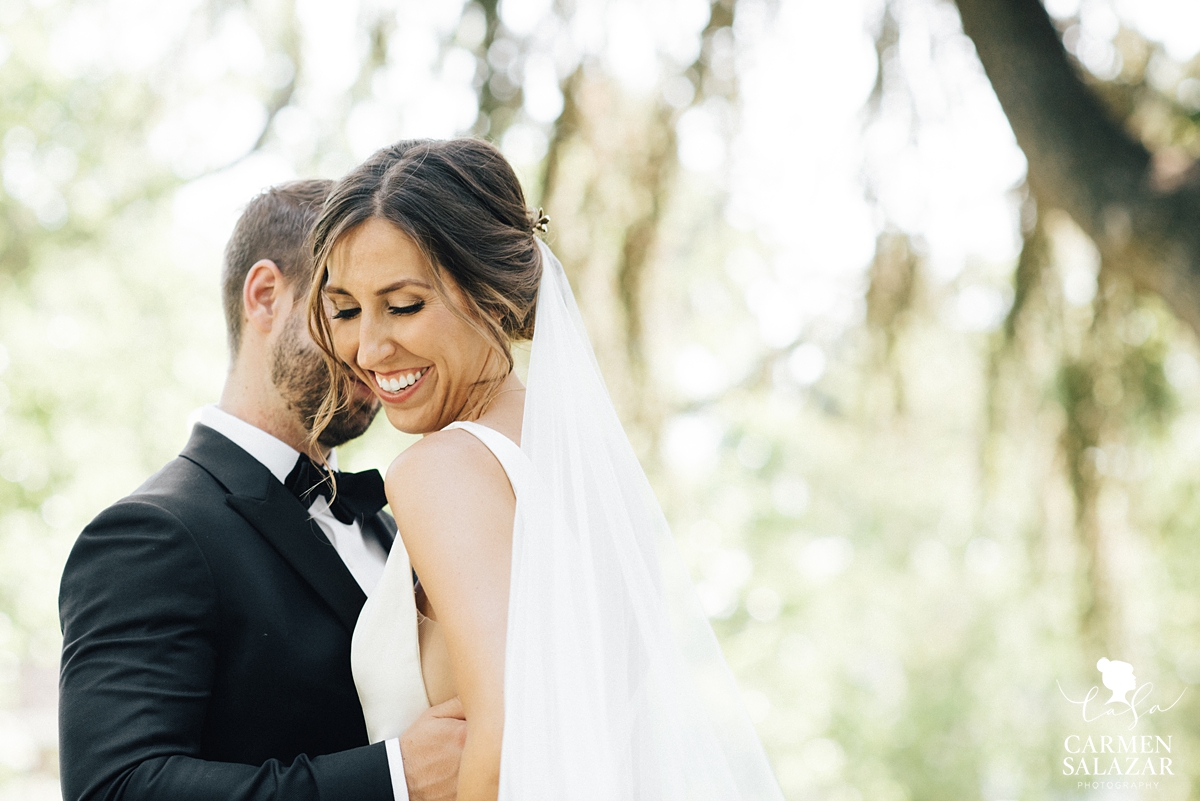 Stay tuned for a part two with this stunning couple. We'll have all the fun and playful photos as well as more stories in our next post for Michael and Kelsey!
Planning & Design: @kmkdesignco
Catering: @mamakimeats
Floral Design: @visualimpactdesign
Rentals: @standardpartyrentals
Linens: @latavolalinen
Reception Paperie: @moochiecreative
Bridal Beauty: @christireynoldsbeauty
Bridal Gown: @sarahseven
Invitation: @craneandco
Venue: @oldsugarmill
Cinematography: @chair7films
Cake: @divinedessertsbyaguirr
Entertainment: @jeffjonesband
Calligraphy: @katiedaviscreative