Oh Molly and Nick… I can't think of  a cuter pair of sweethearts! After their laughter-filled Davis engagement session, I could not wait to capture their nuptials at The Maples.
9 years into their love story, their big day was a marriage of their city and country styles. As always, Events By Rebecca brought their gorgeous vision to life.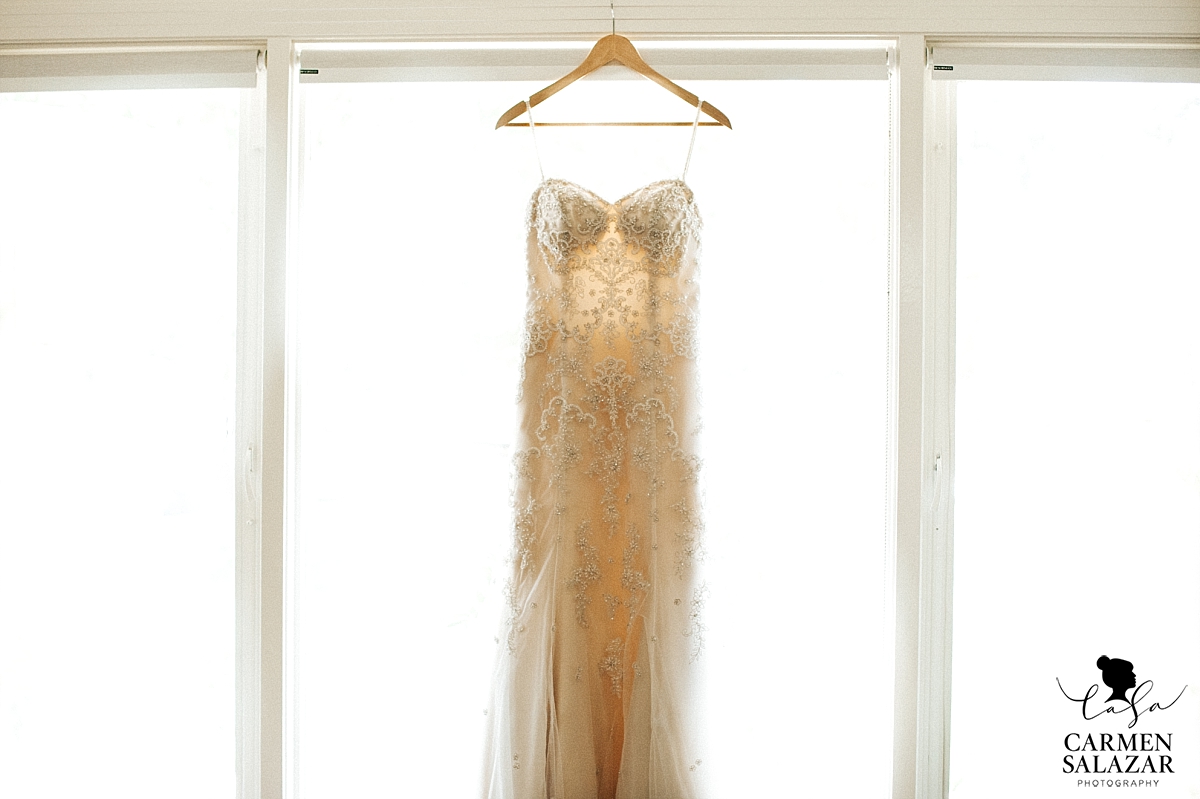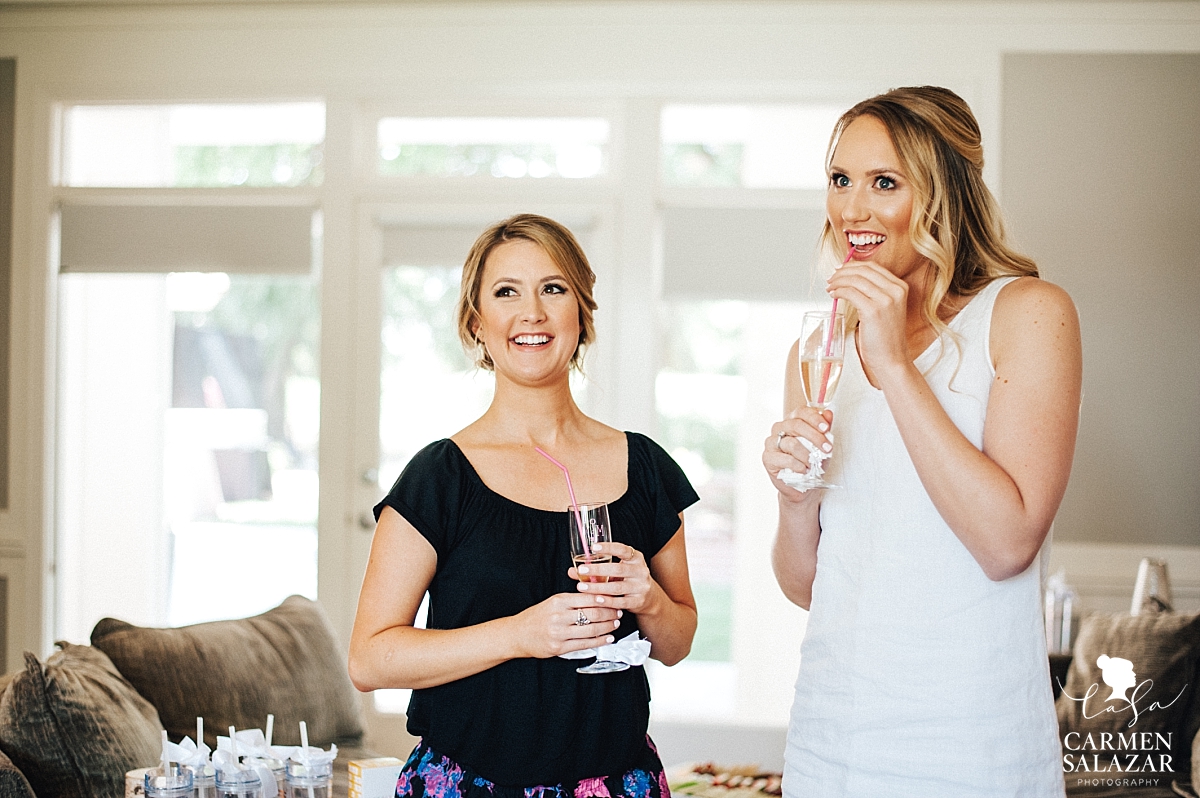 We were just as excited as Molly to see her get into that gorgeous gown!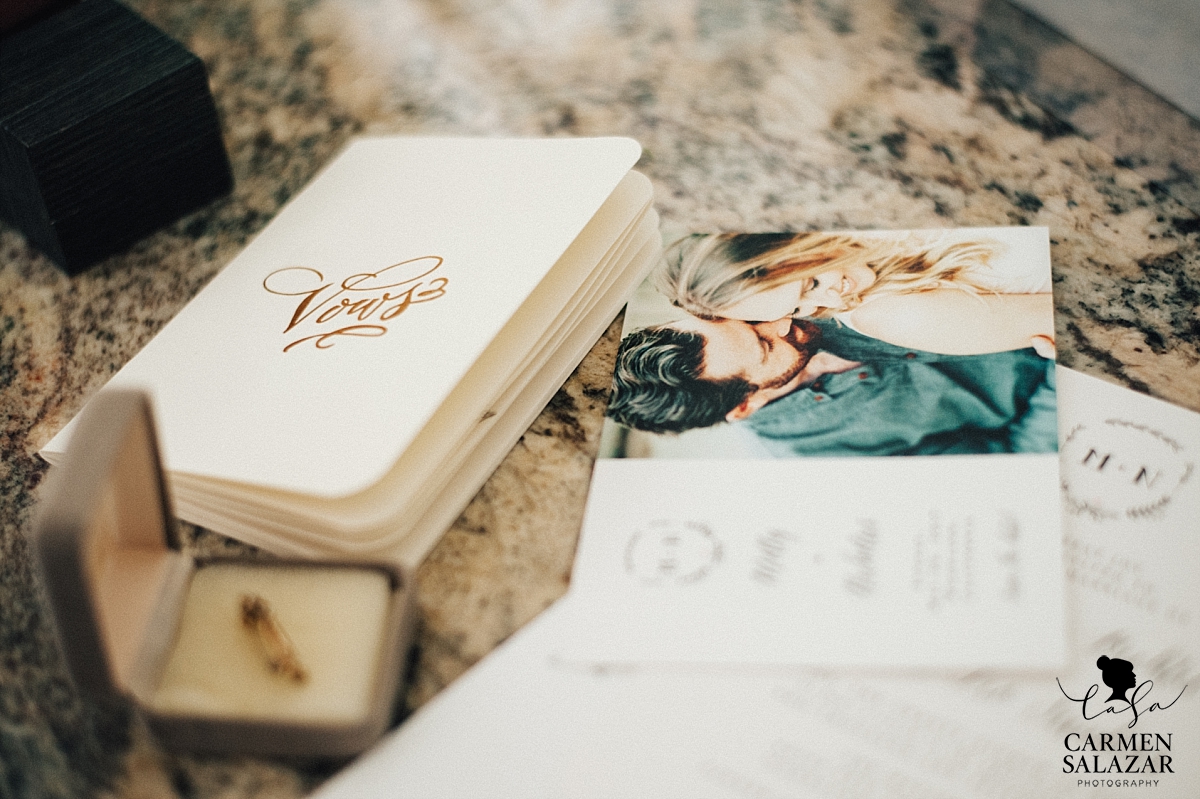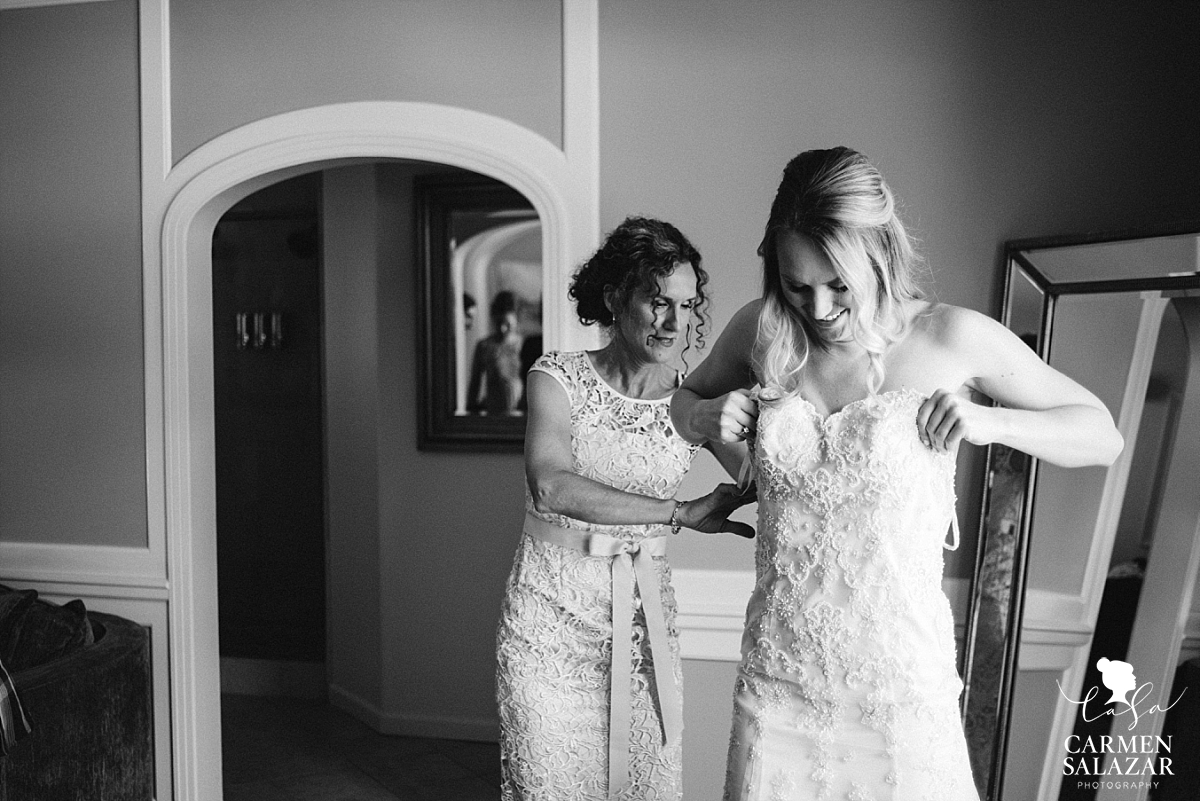 Celebrating their families was Molly and Nick's biggest priority. Their parents and siblings made every moment of the day a sentimental and loving affair.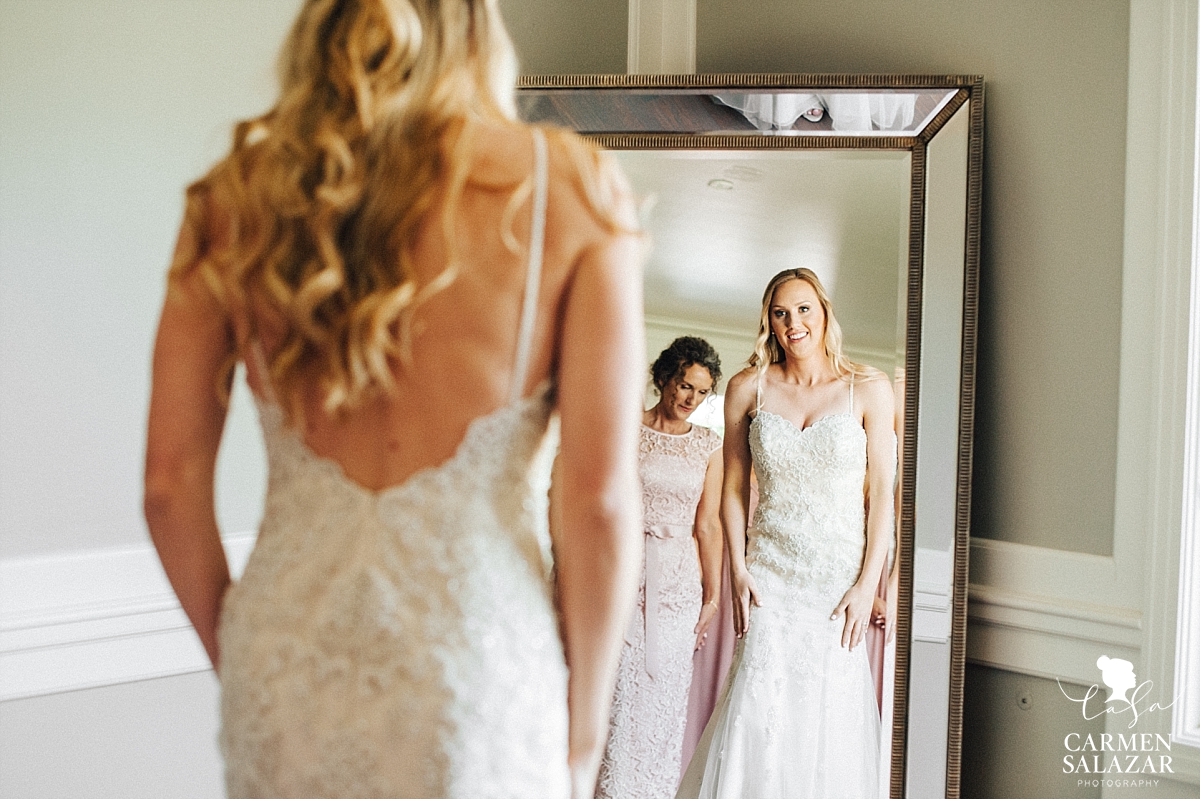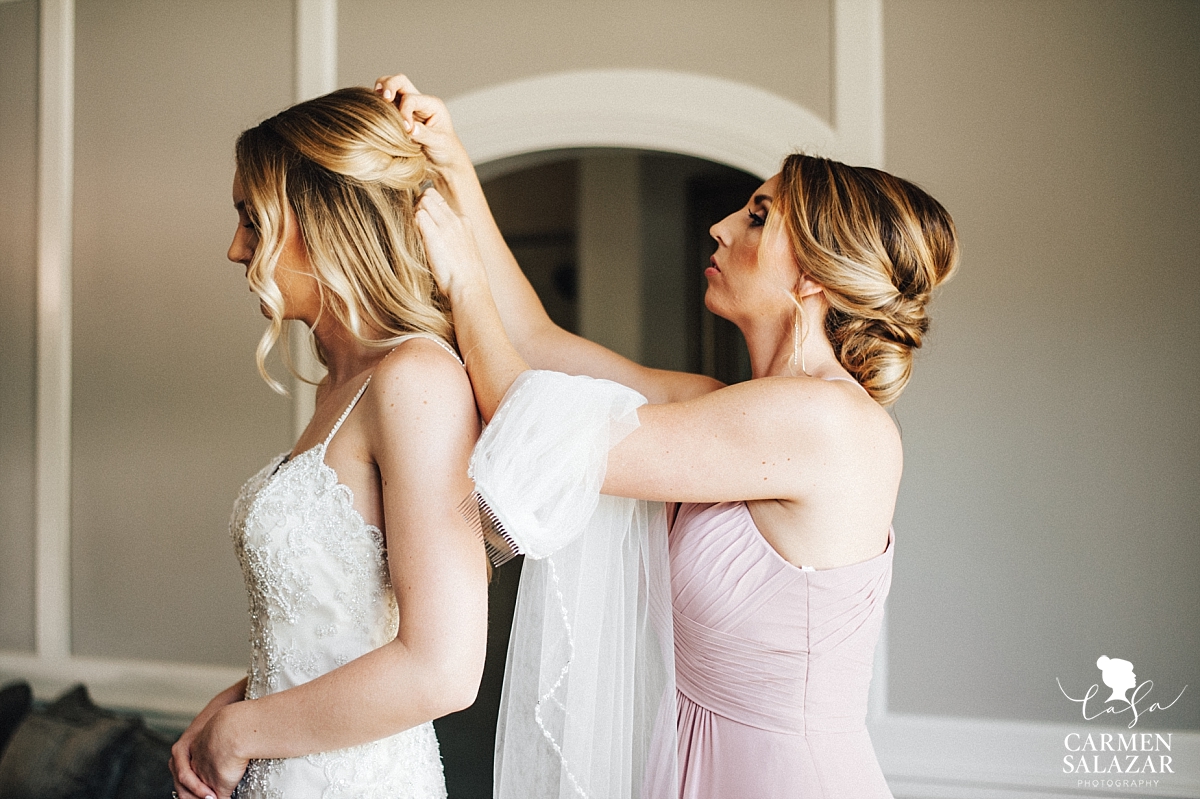 Molly's dad burst into tears at one look at his baby girl!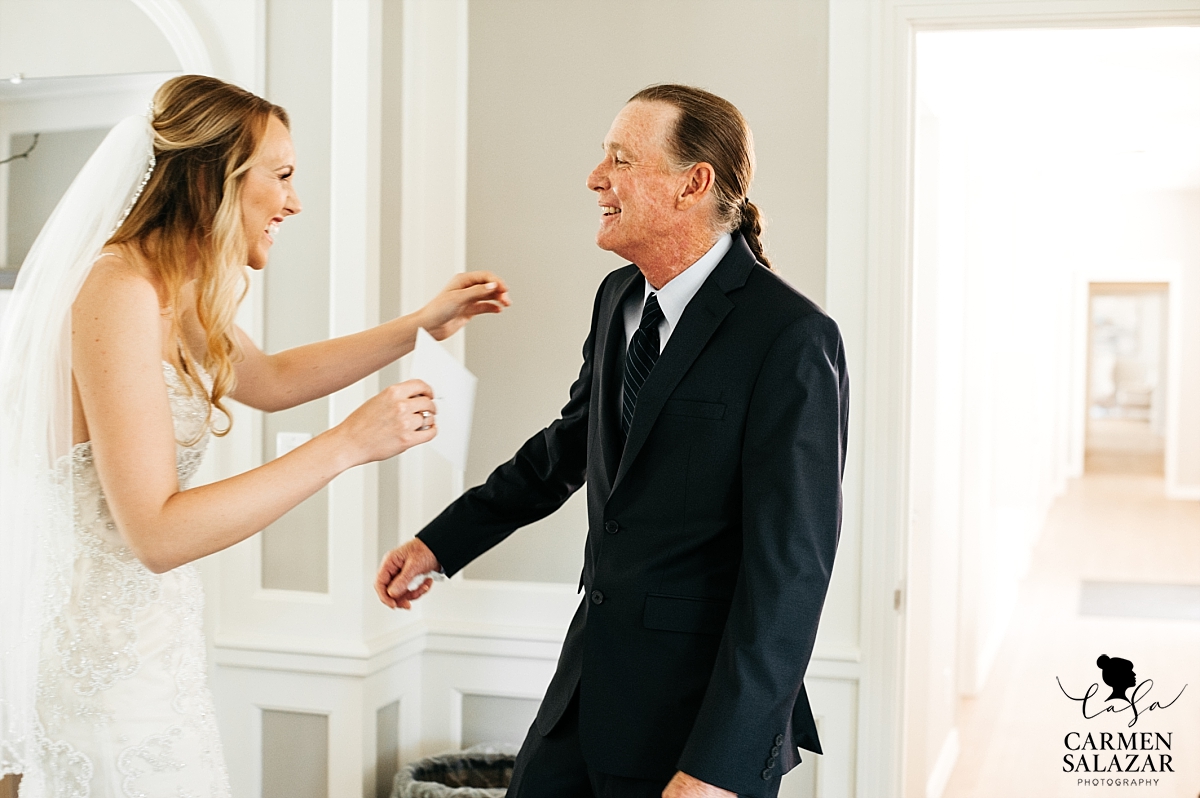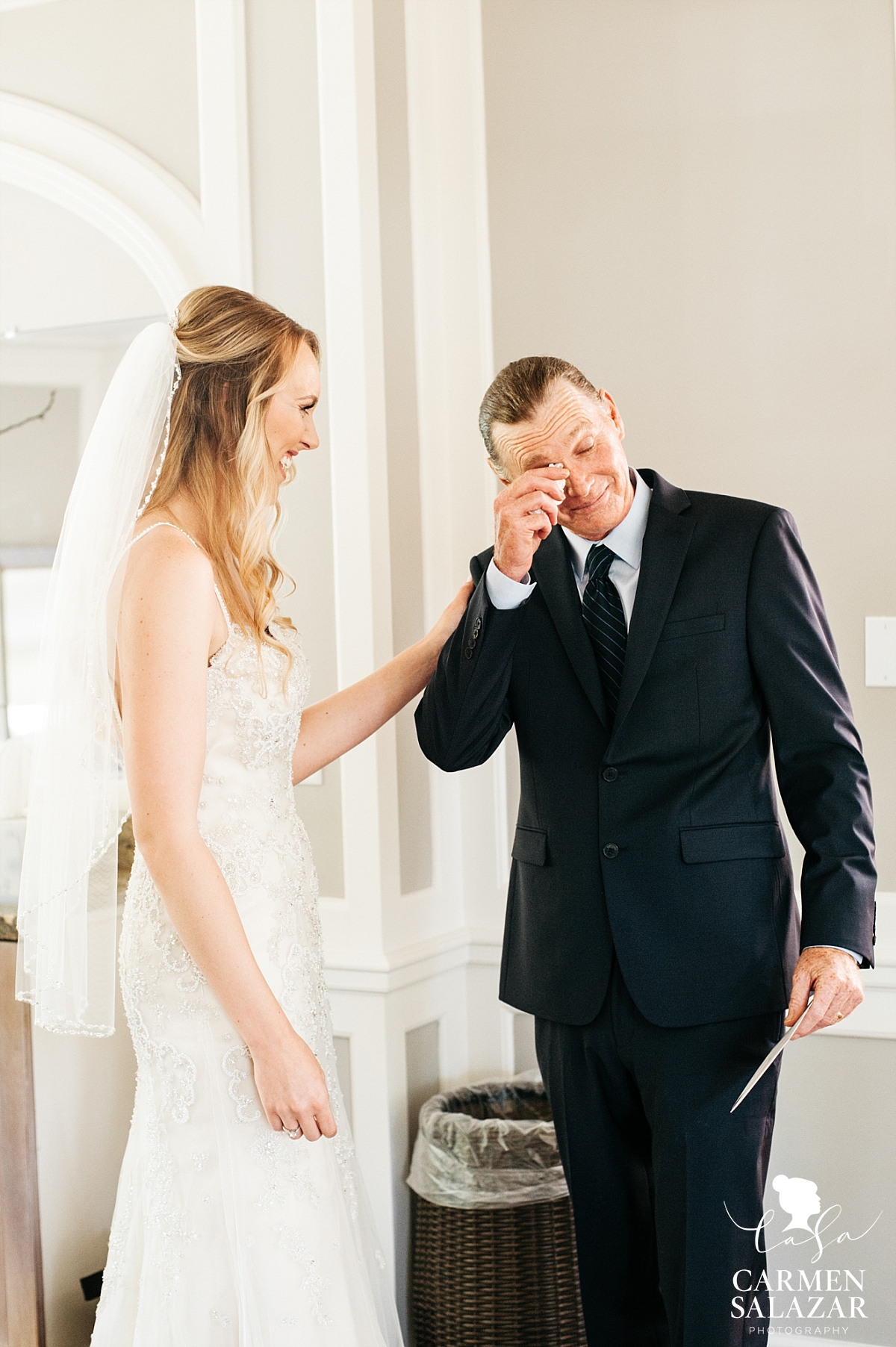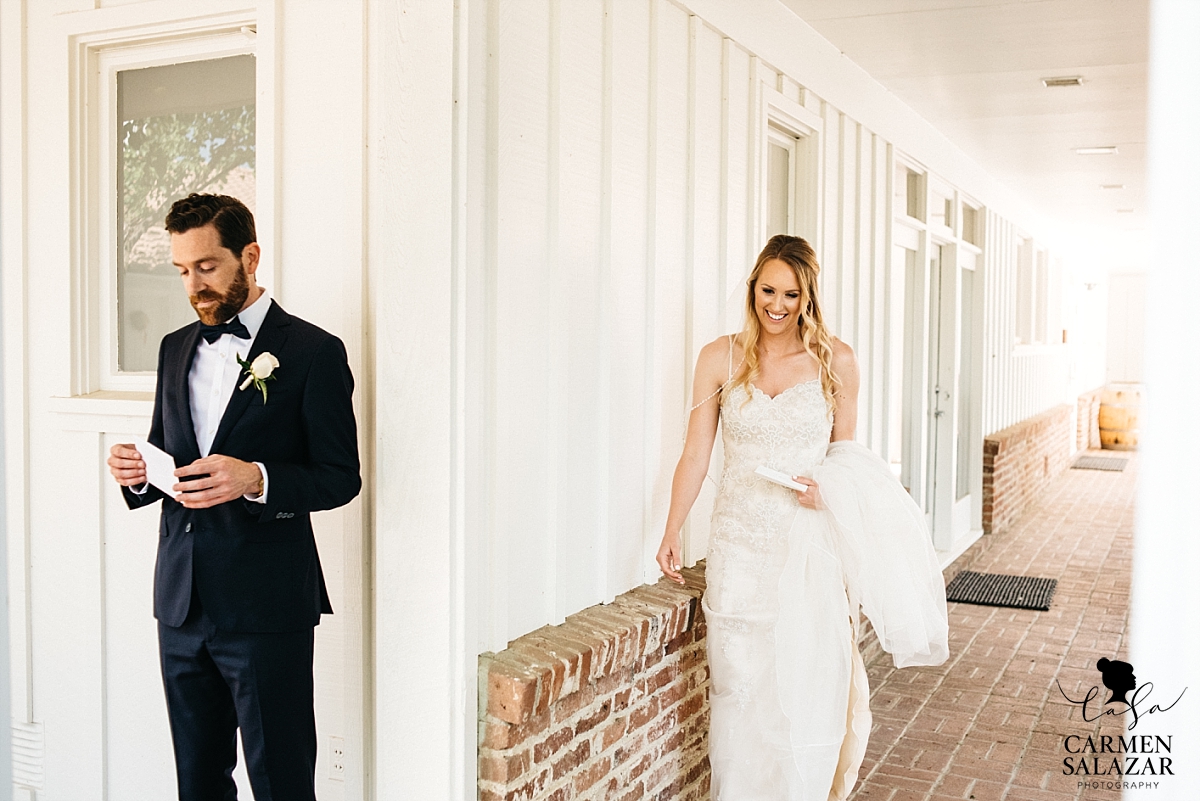 In lieu of a first look, our lovebirds opted for a first touch. Seeing the love and anticipation on their faces was simply beautiful.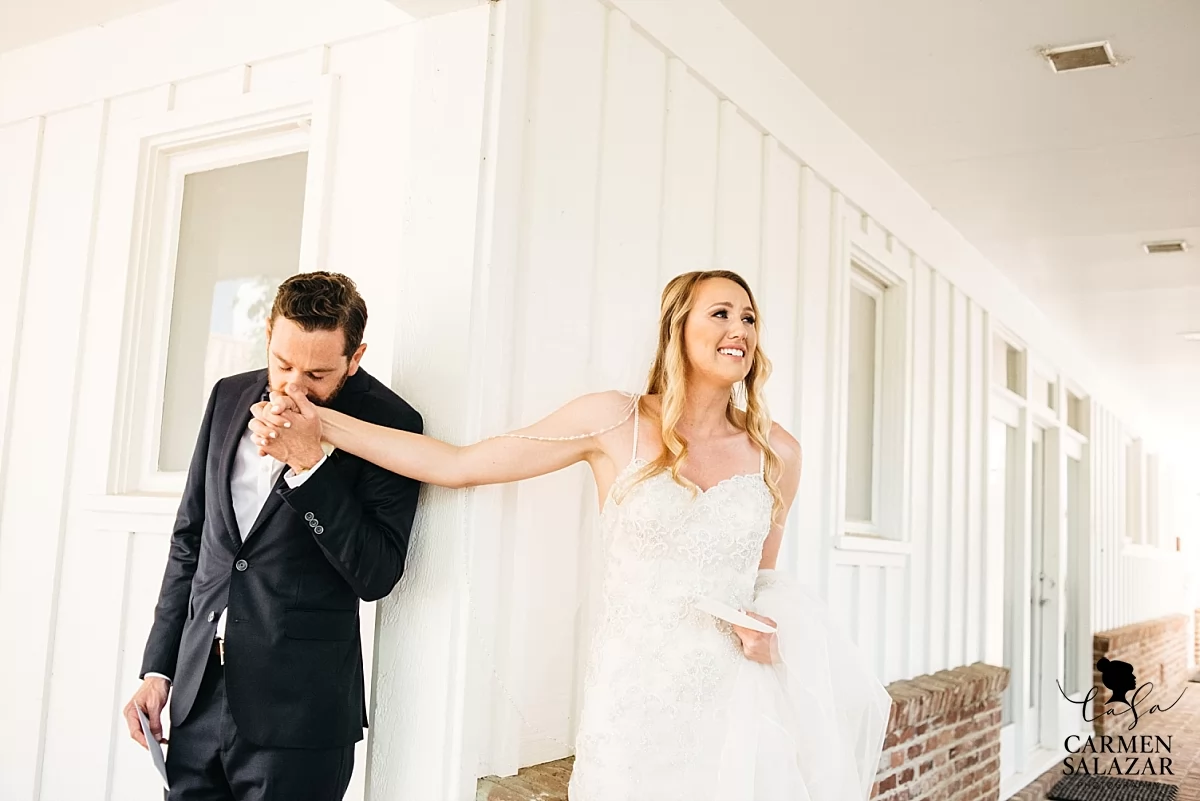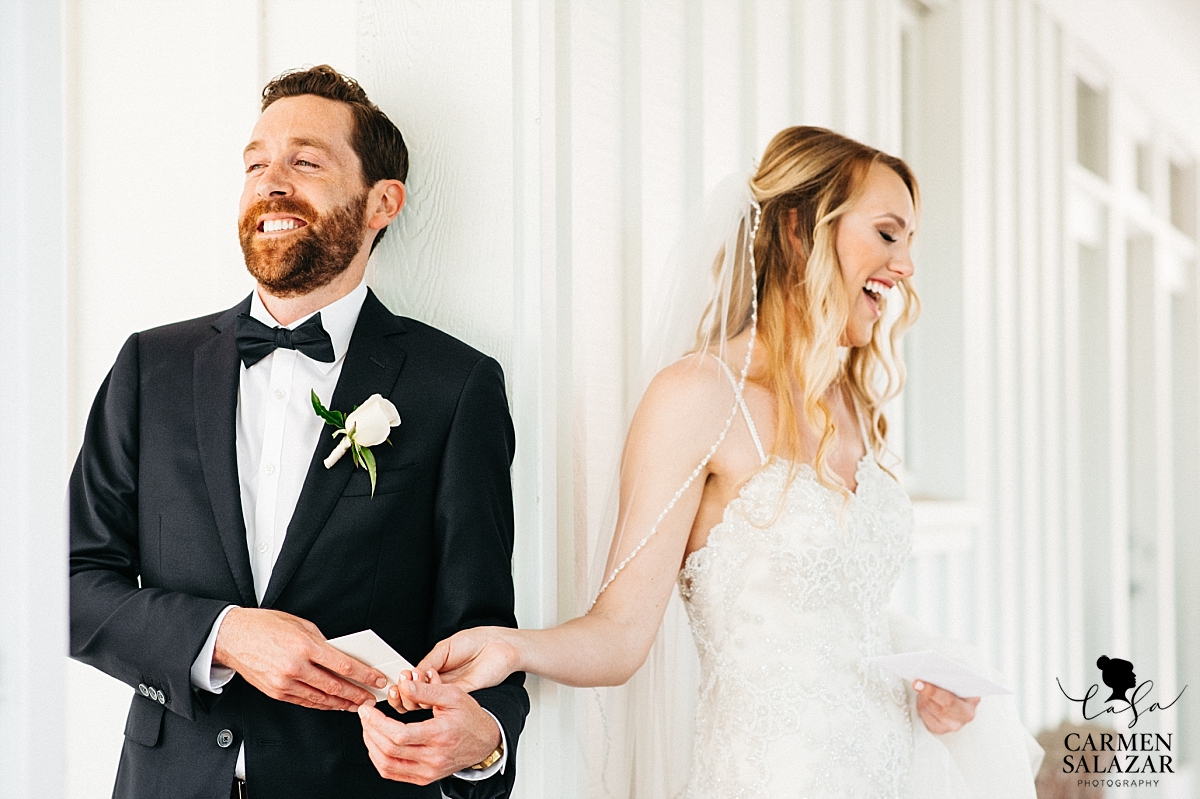 The heartfelt cards they wrote each other, filled Molly and Nick with laughter and love.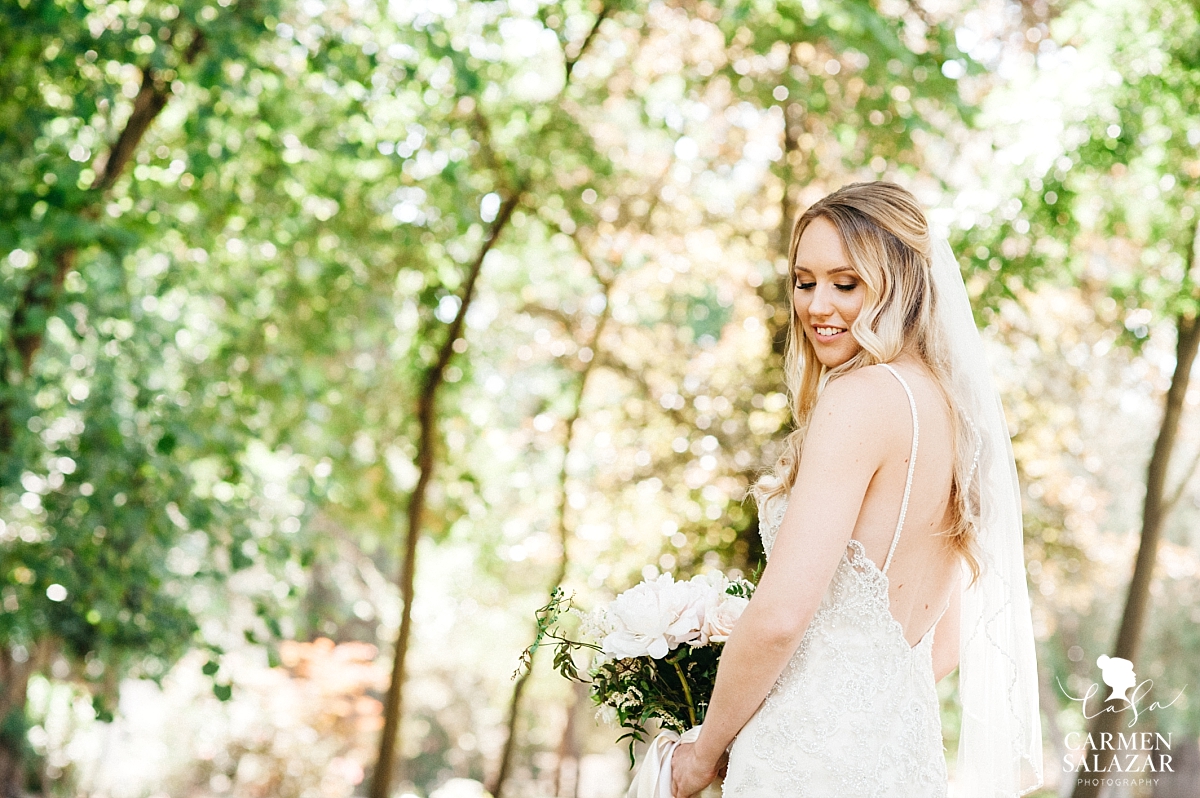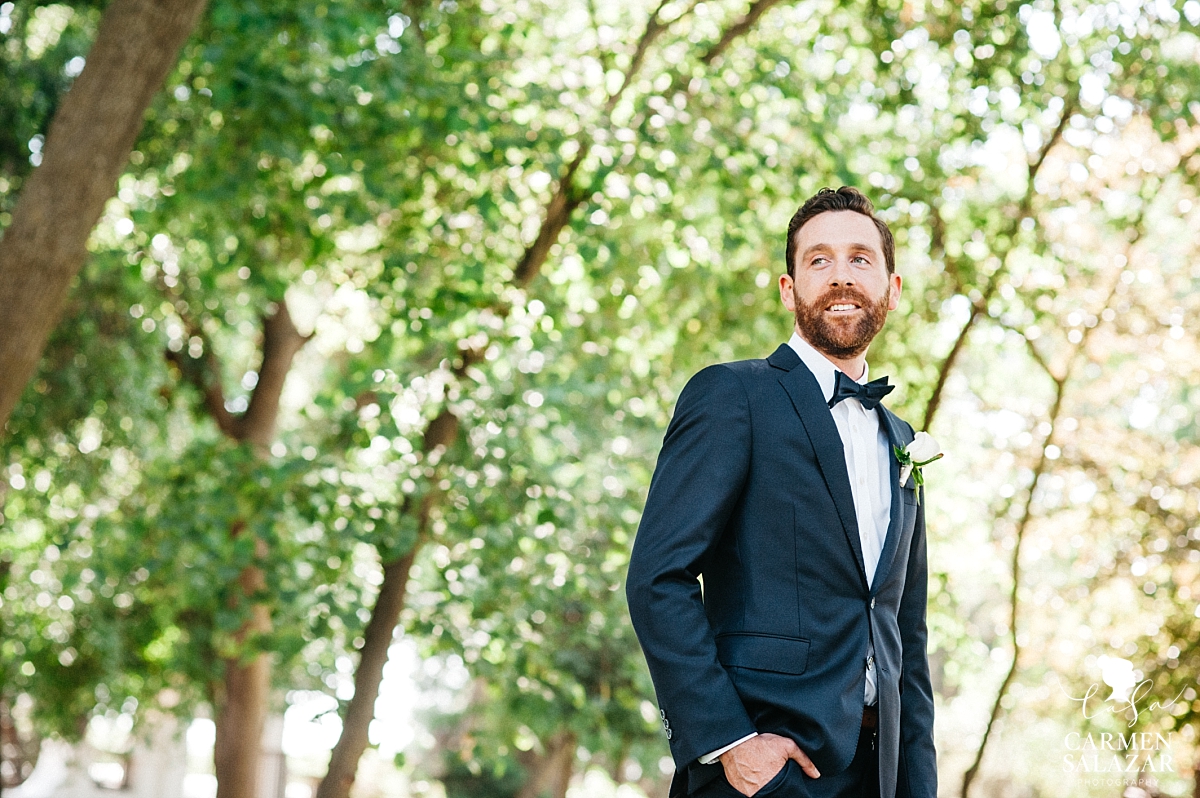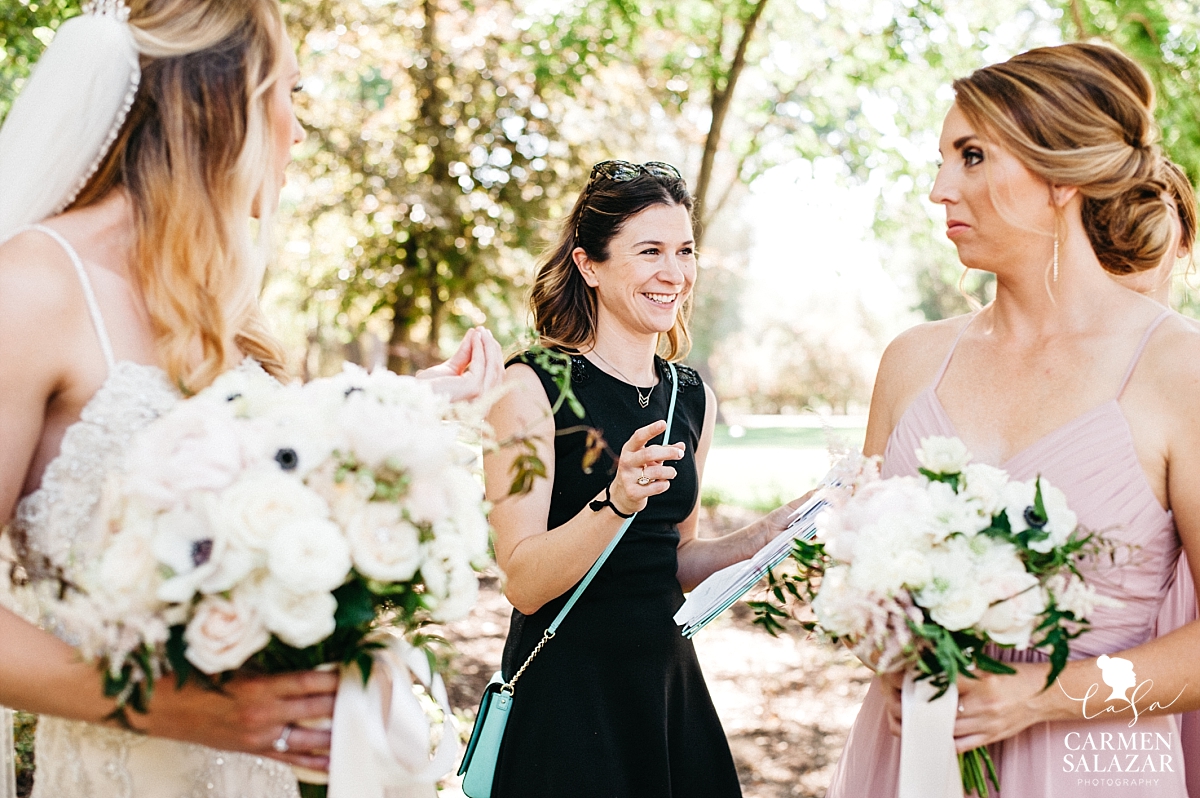 We love love love Rebecca! She always provides the warmest and most stylish touches for every bride.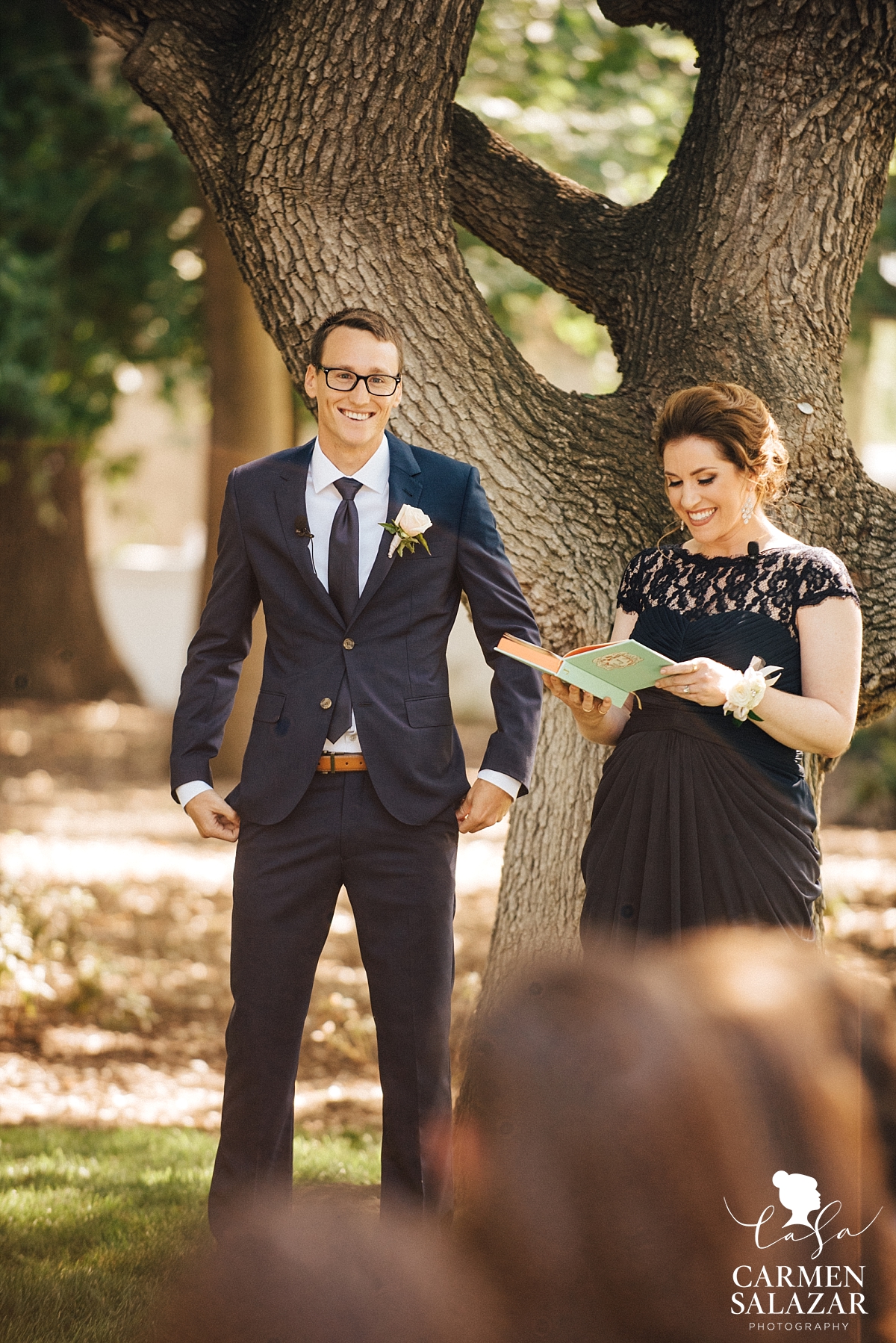 With Molly's brother and Nick's sister officiating their ceremony, you could feel the overwhelming support all around (and a touch of sibling teasing!)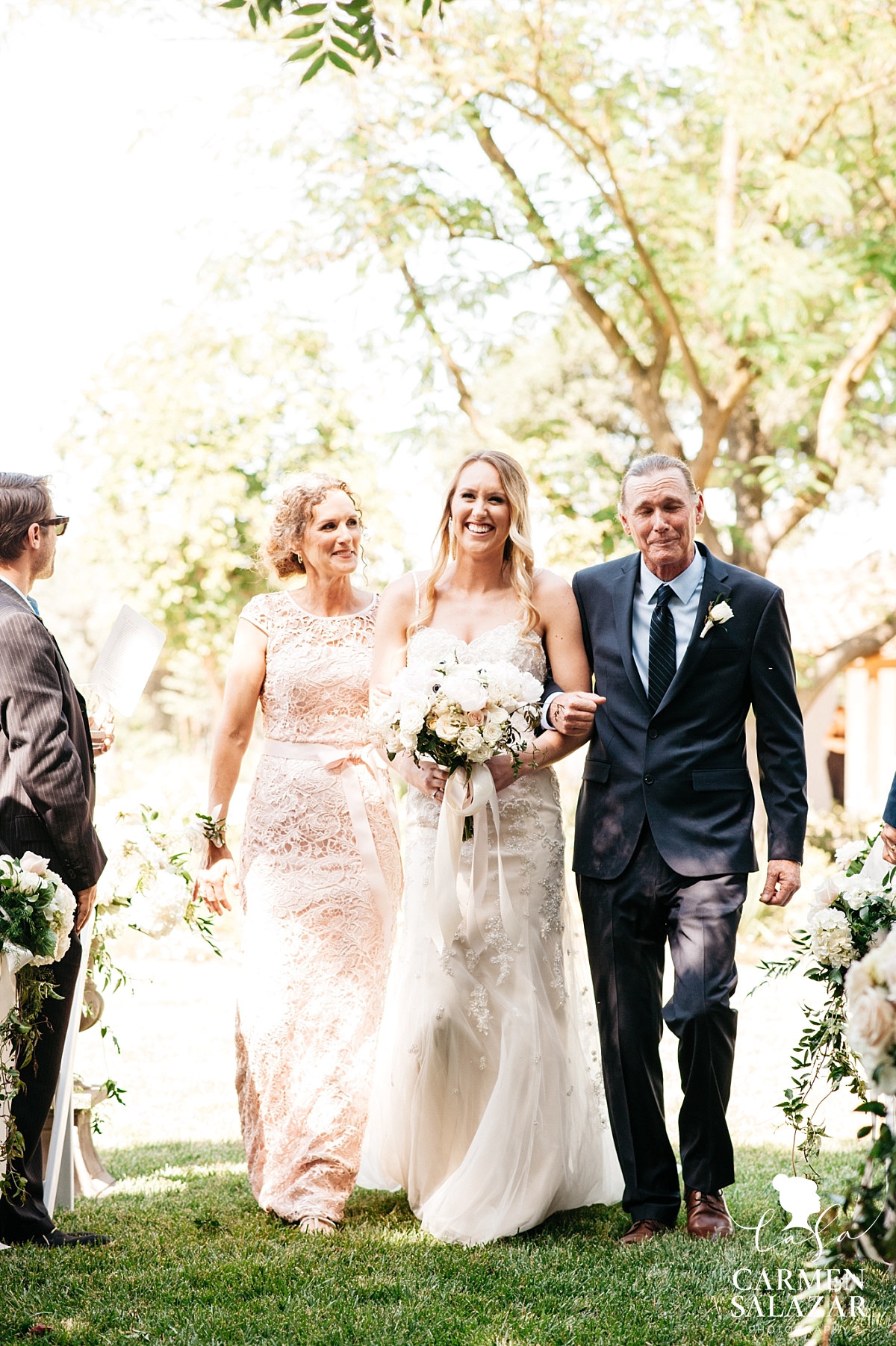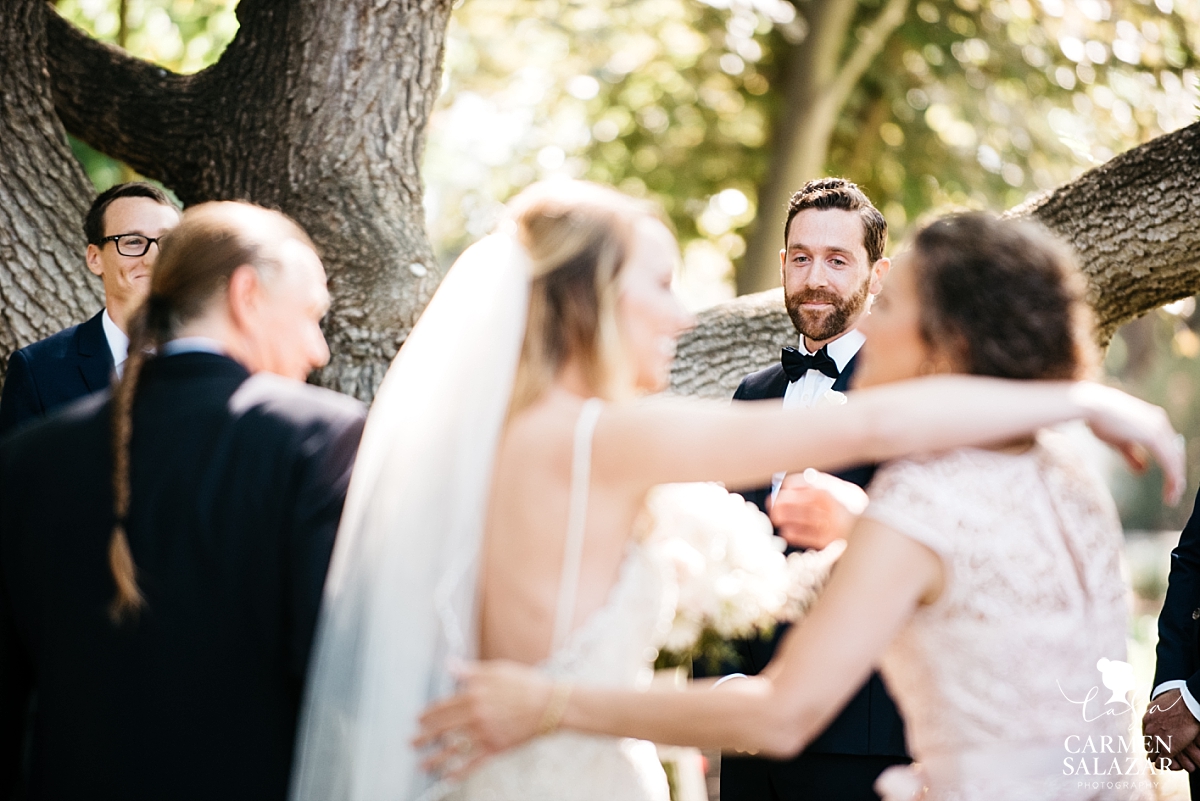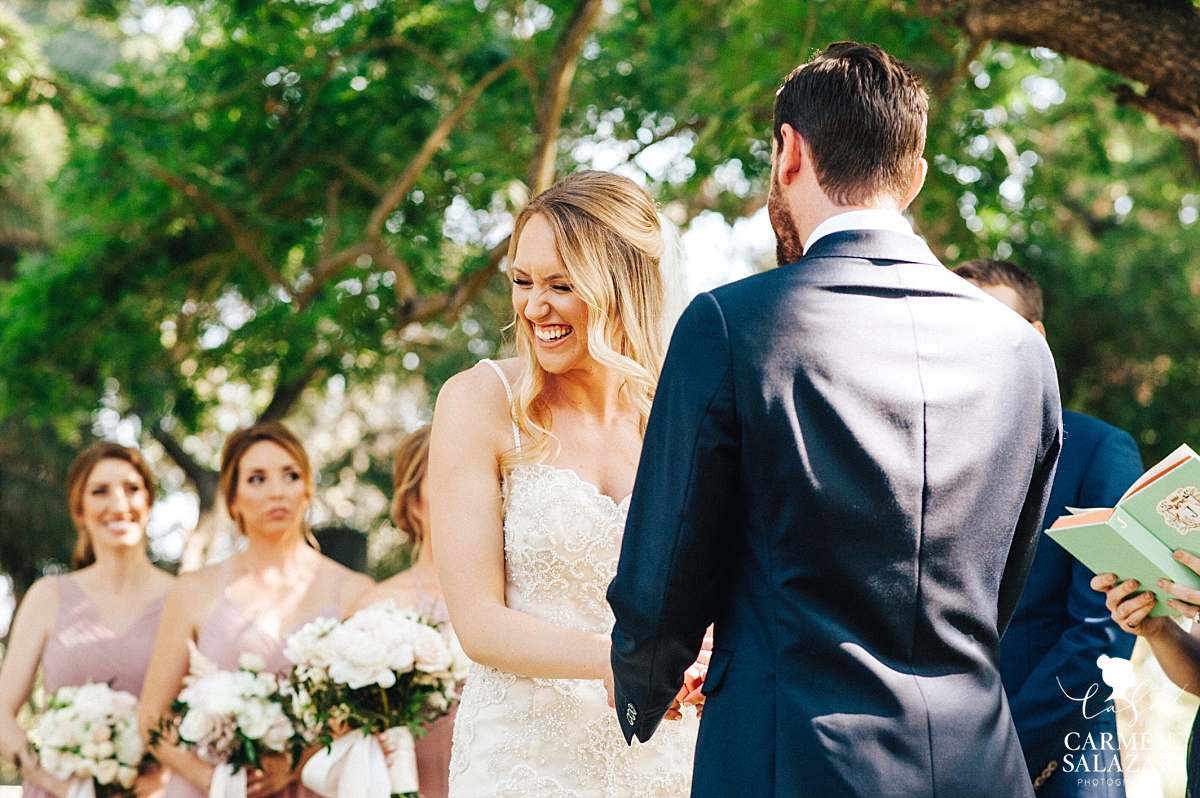 One of Nick's absolute favorite things about Molly is her natural smile. Their deeply sentimental vows had the couple simply beaming!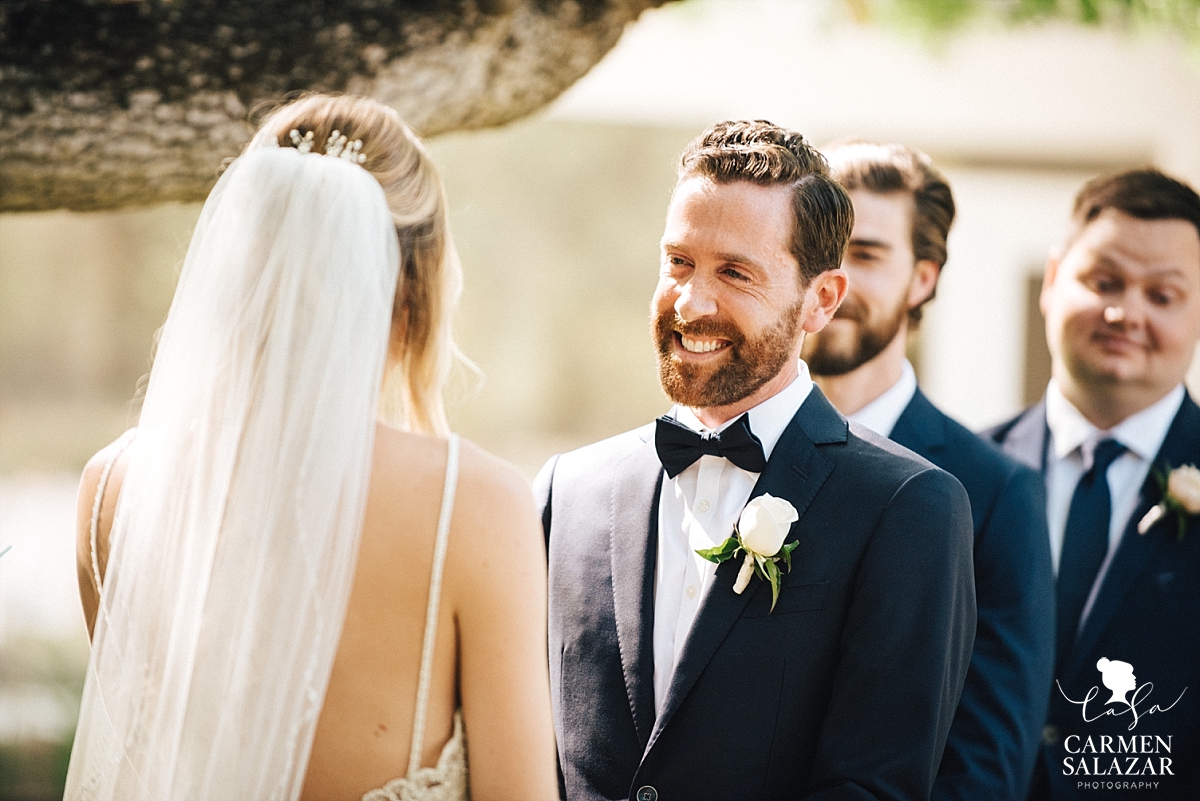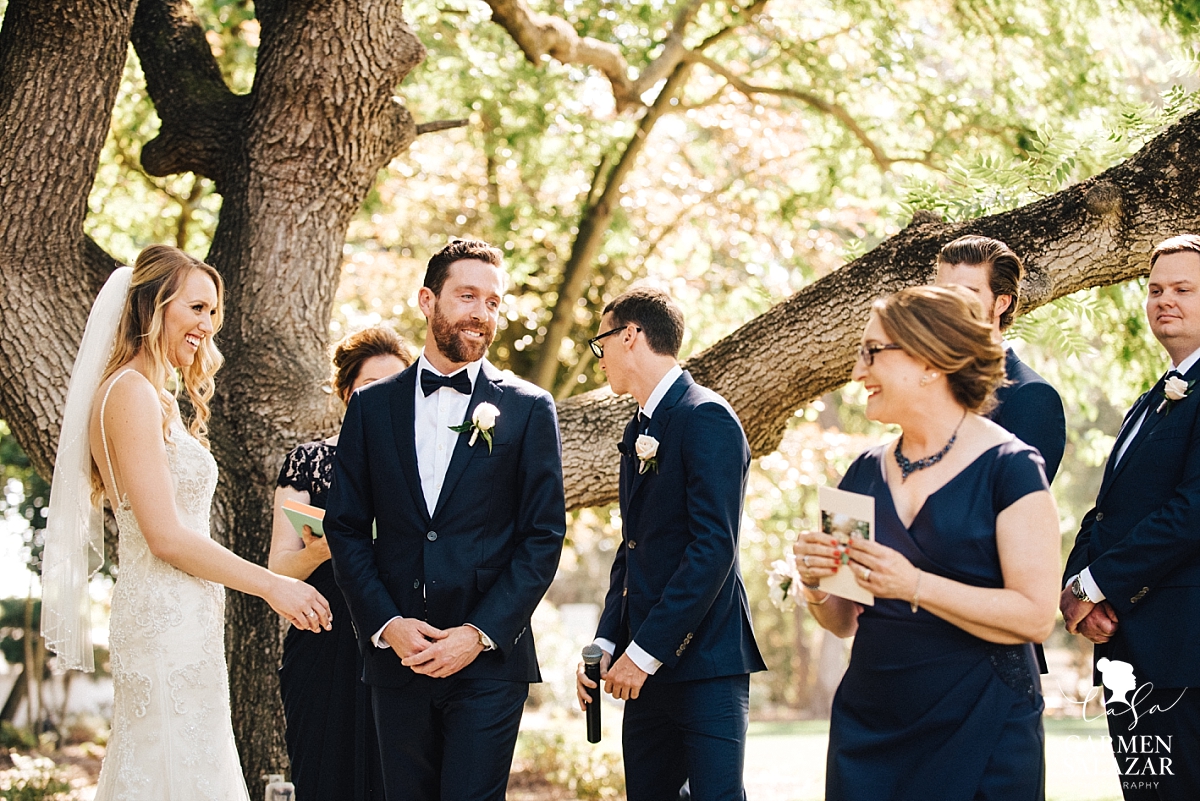 We especially loved that the mommas both did readings as well!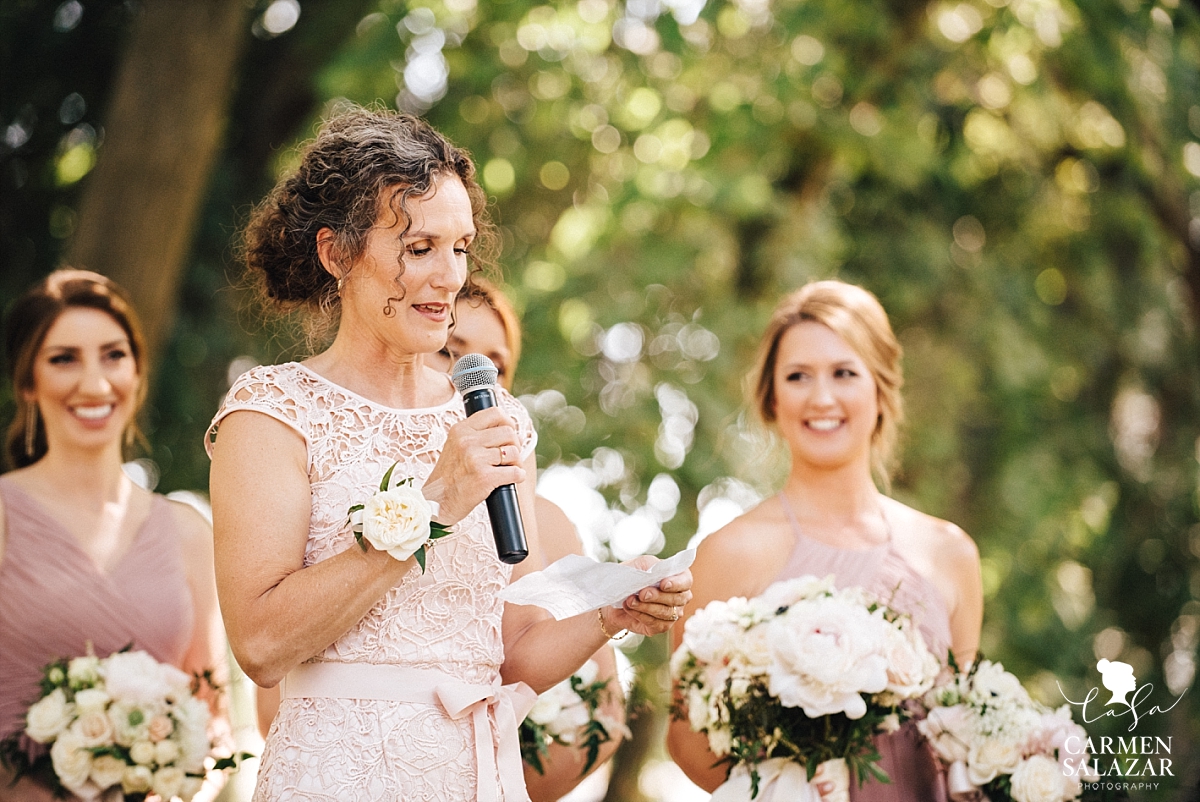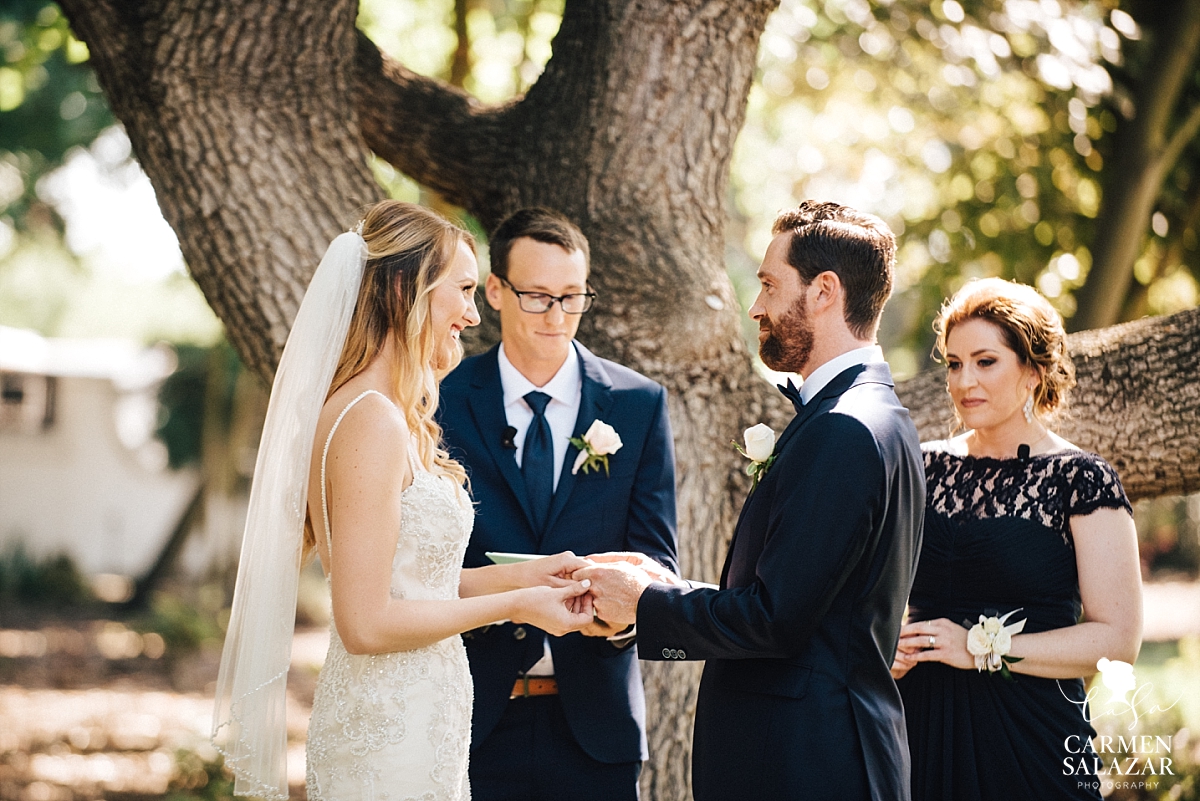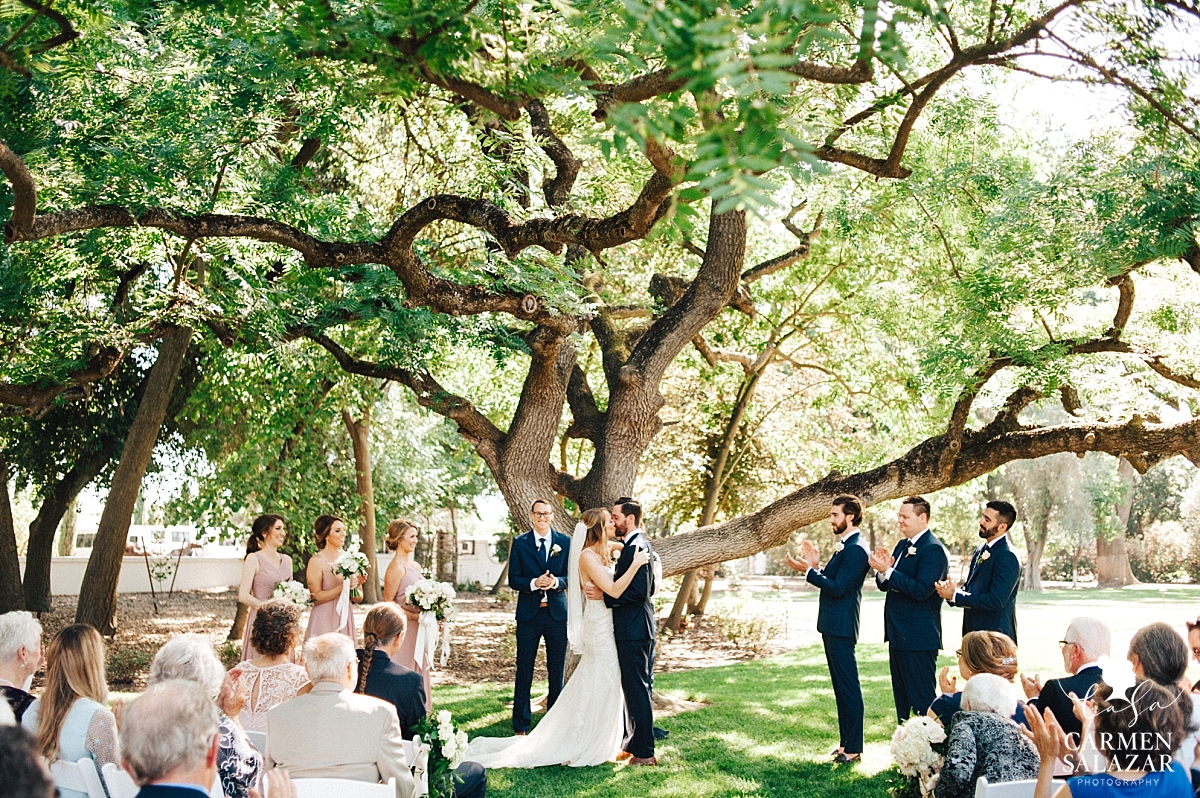 We wish all first kisses could be draped in such a grand backdrop – trees and more trees, please!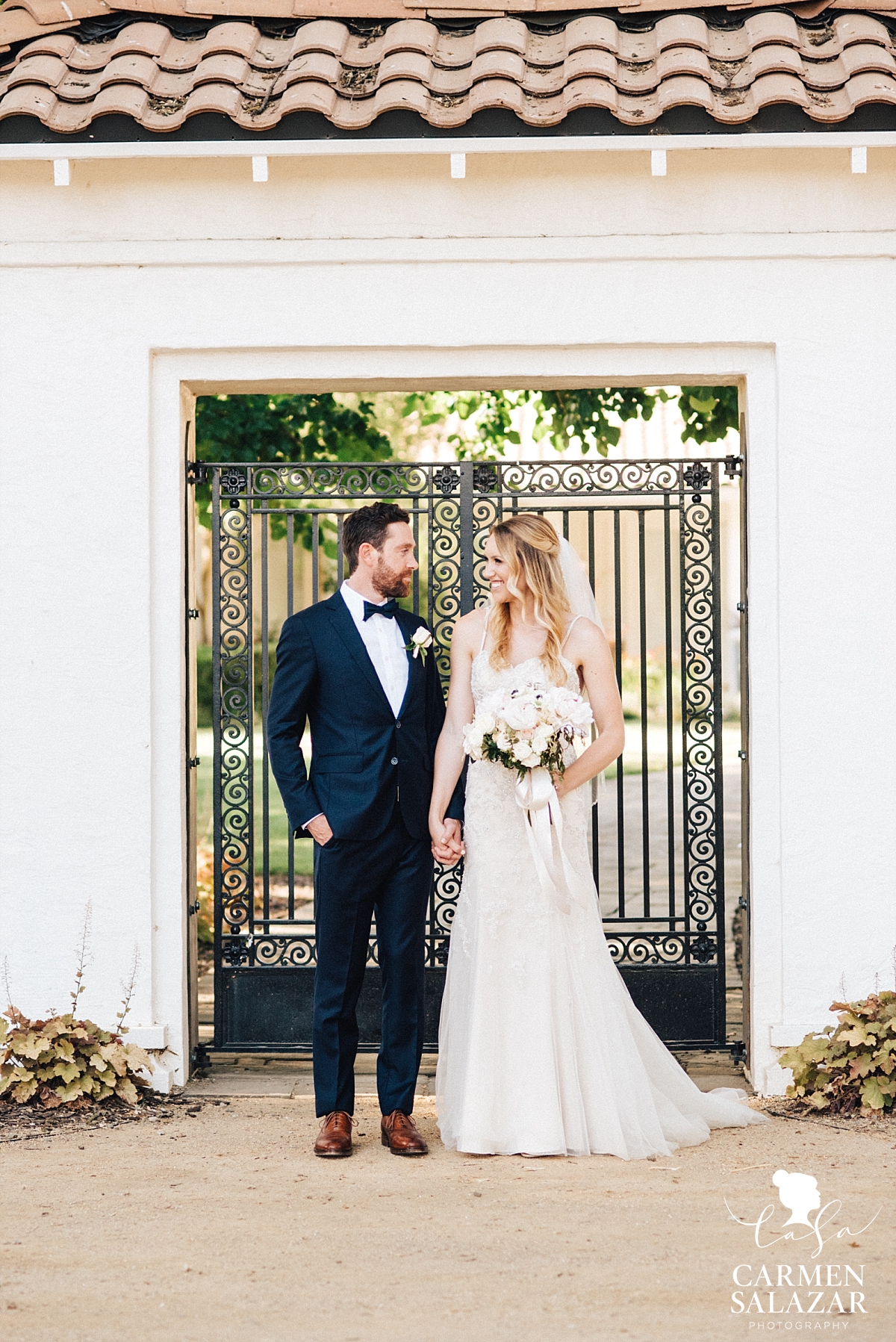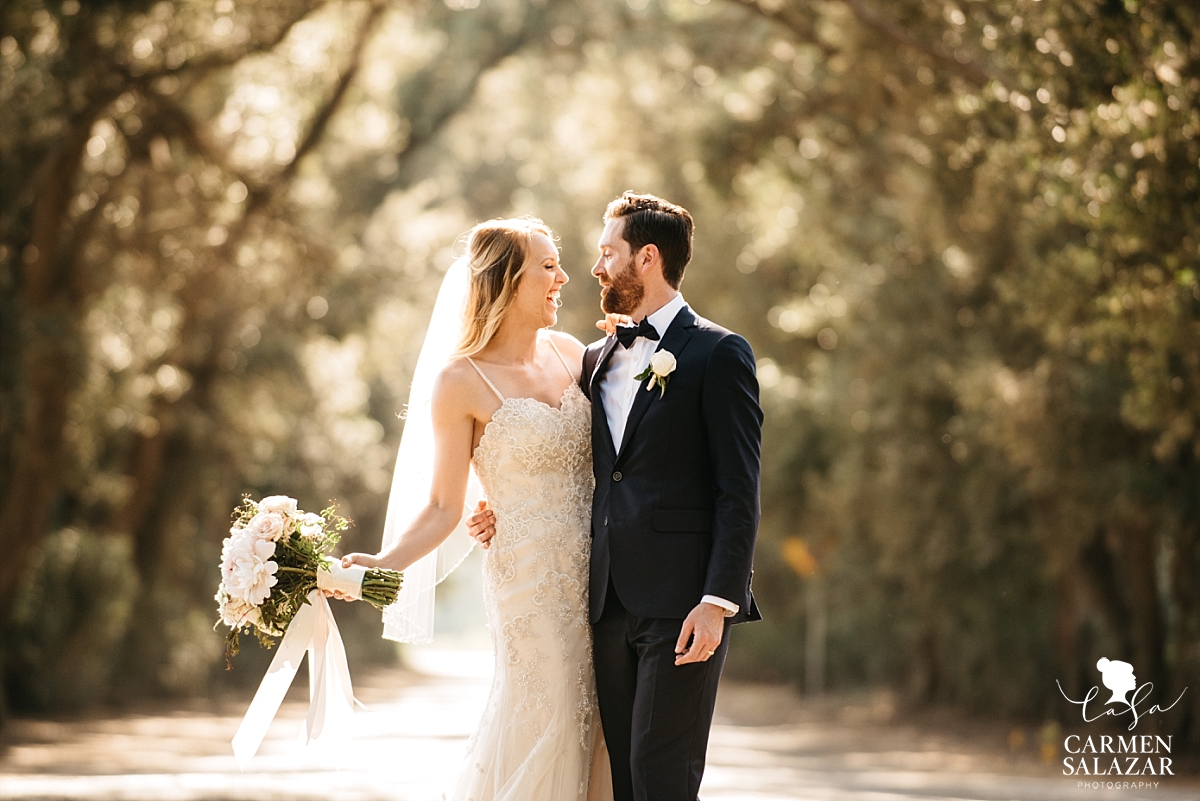 OMG – The Maples iconic entrance was too yummy for portraits! The summer light passing through the trees had our newlyweds literally glowing.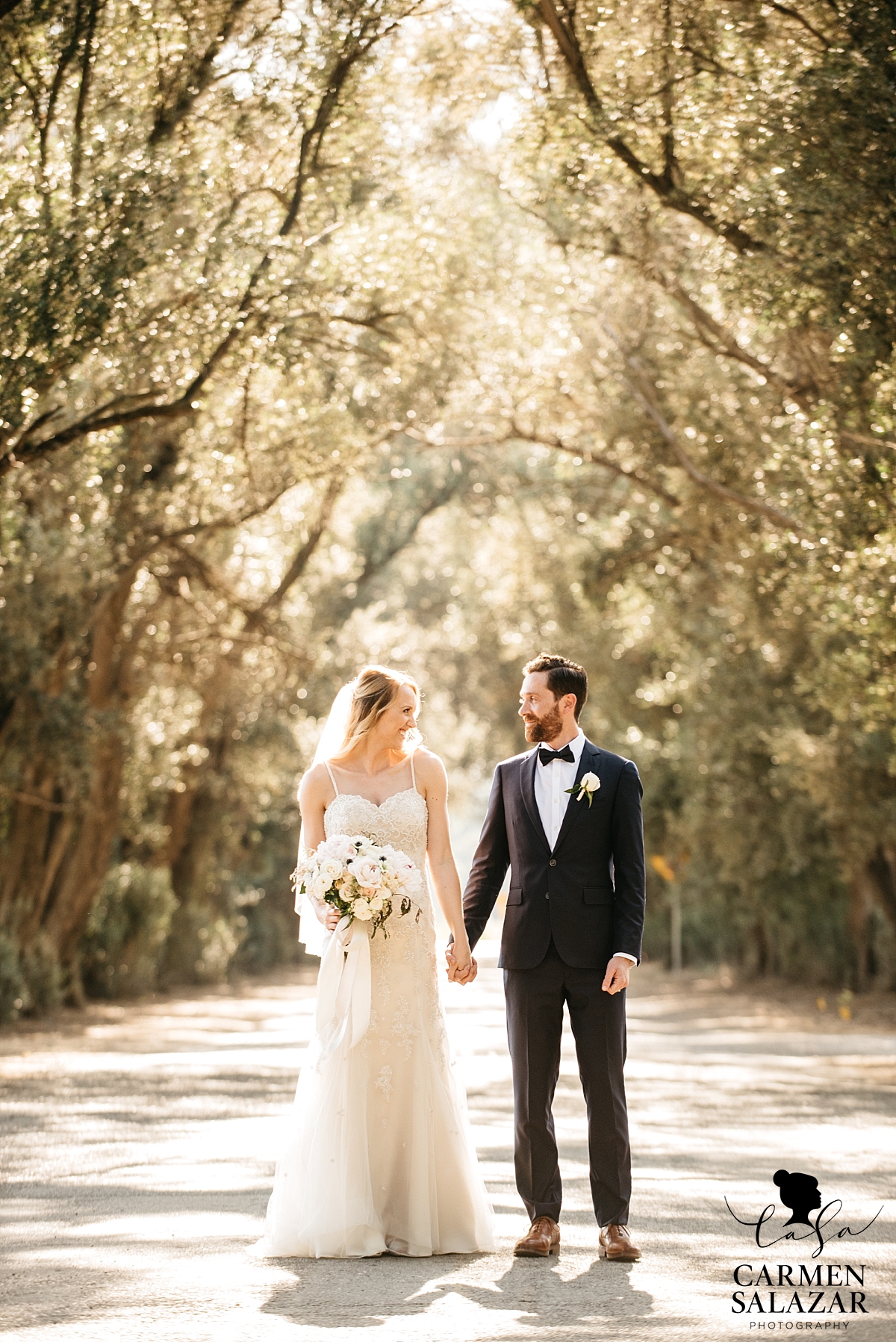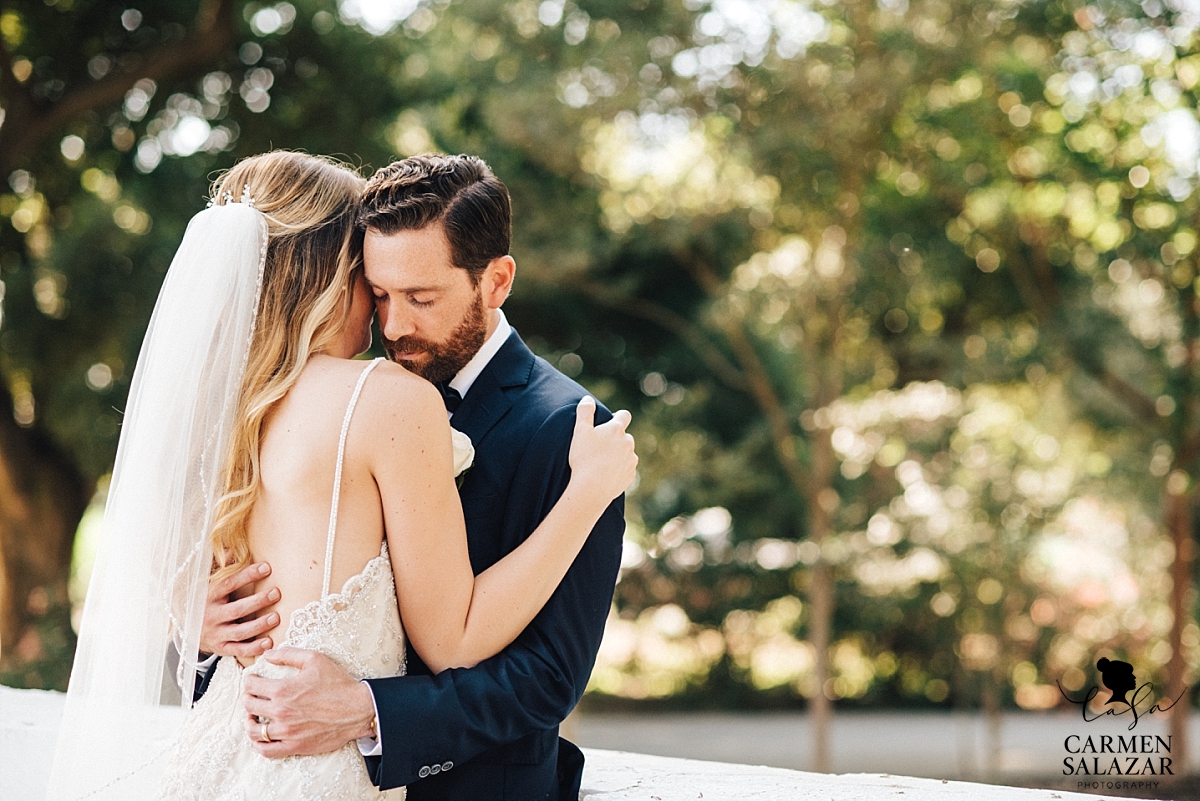 One word to describe this love: TENDER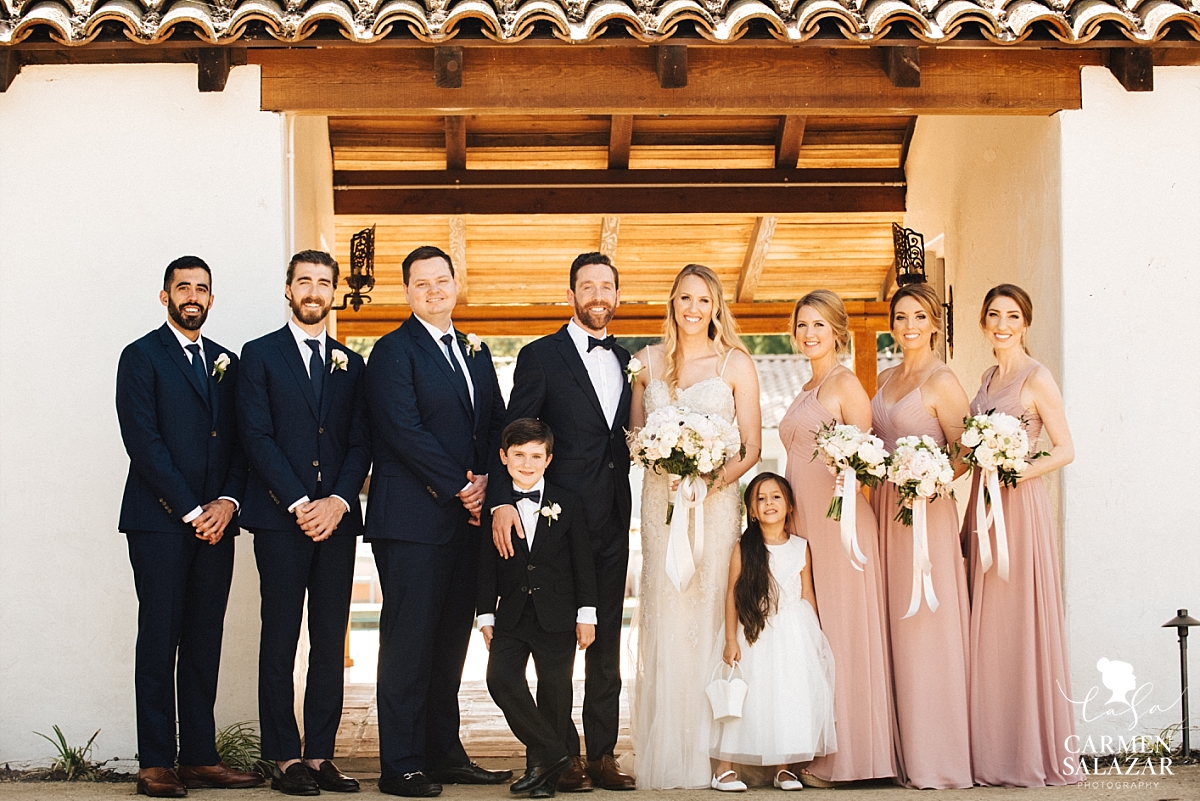 The mission-style architecture of The Maples is perfect for bridal party portraits with the best of friends!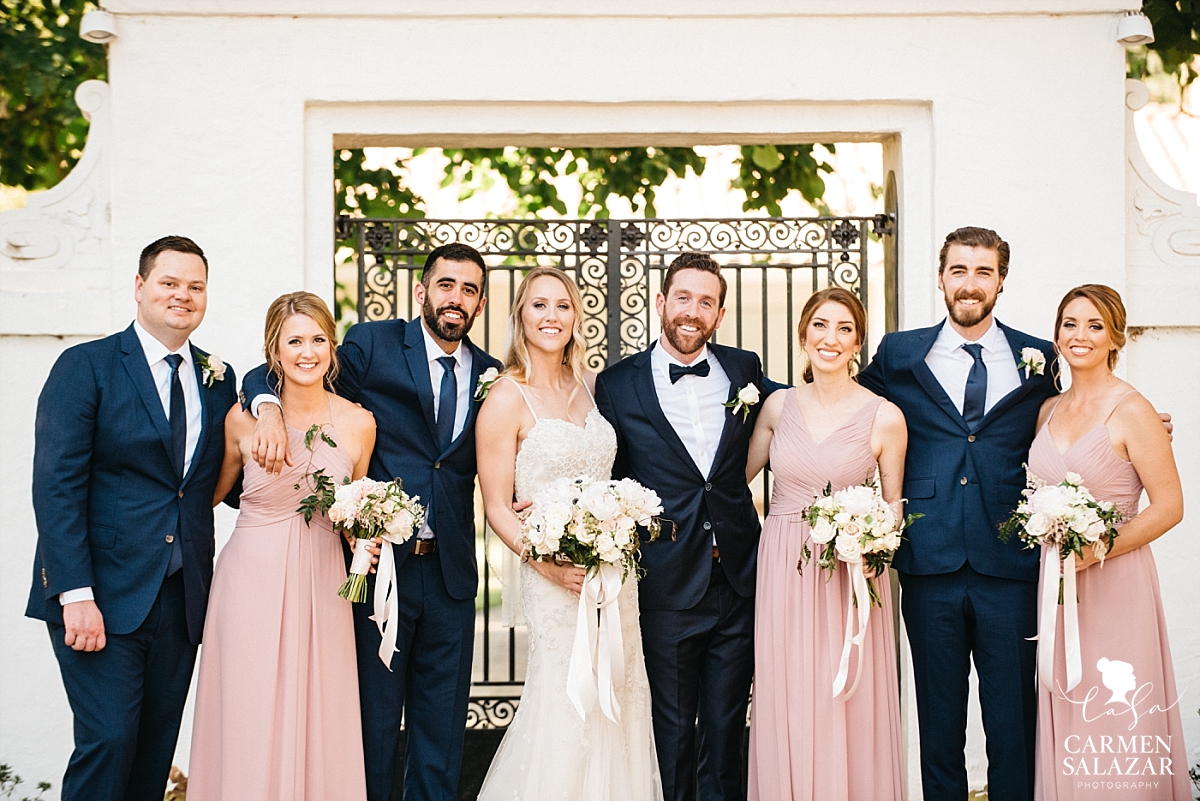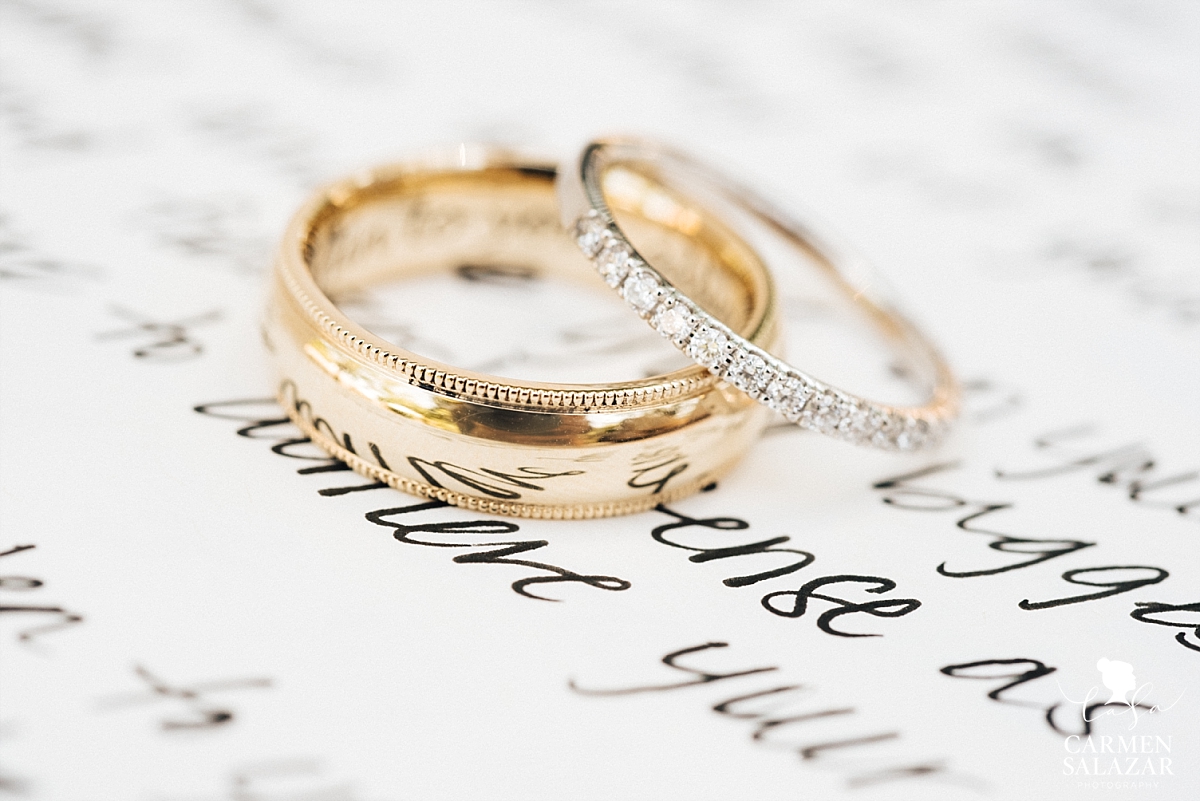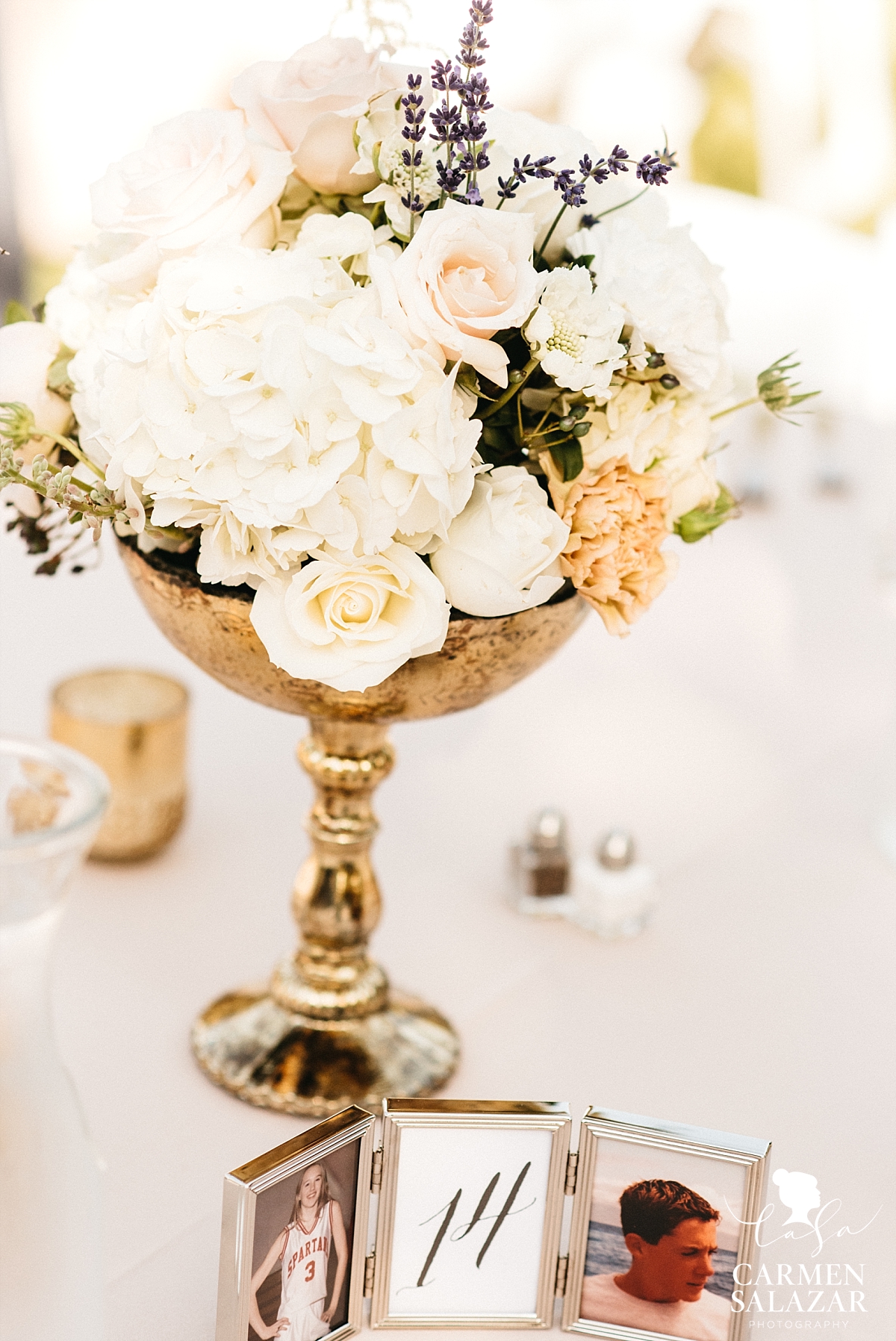 One our favorite details from Events by Rebecca was the table numbers — featuring photo's of Molly and Nick at that age.
Adorable and awkward, they had all family friends thinking of their memories of the bride and groom!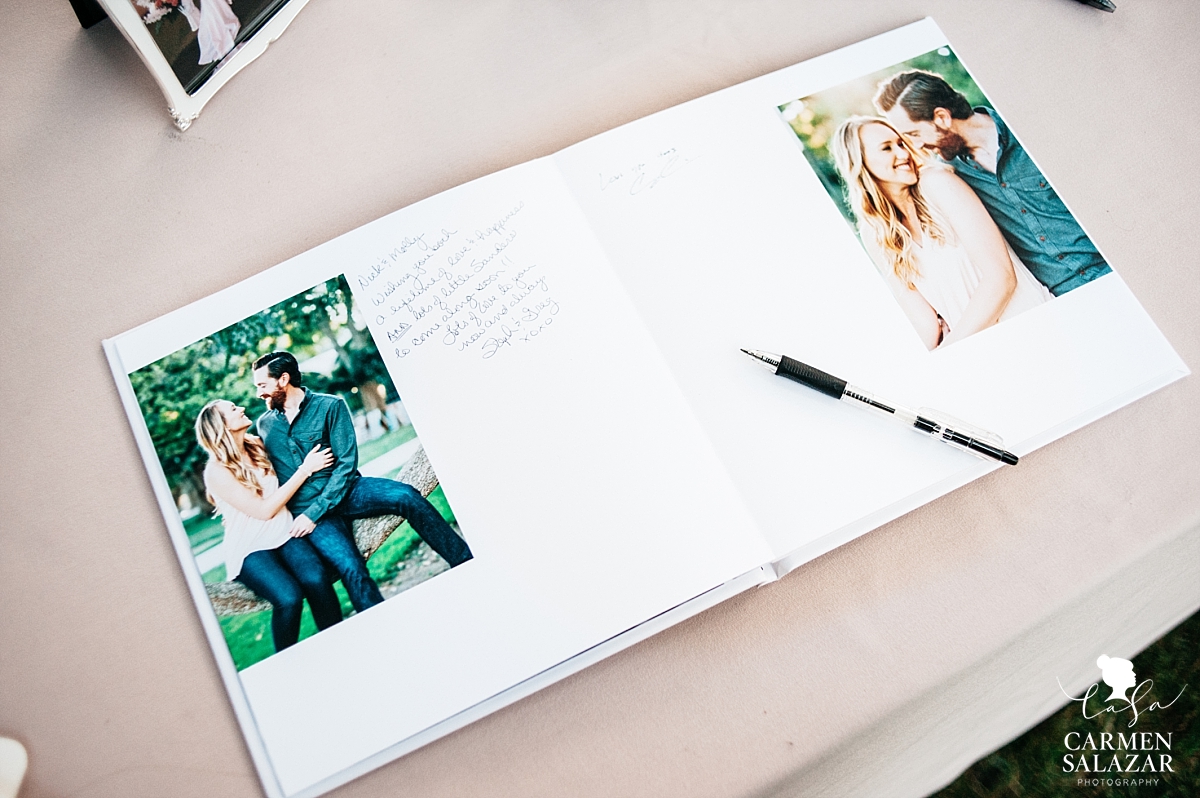 We also adore making guest books for our newlyweds. What a fun way to use your engagement portraits on the big day!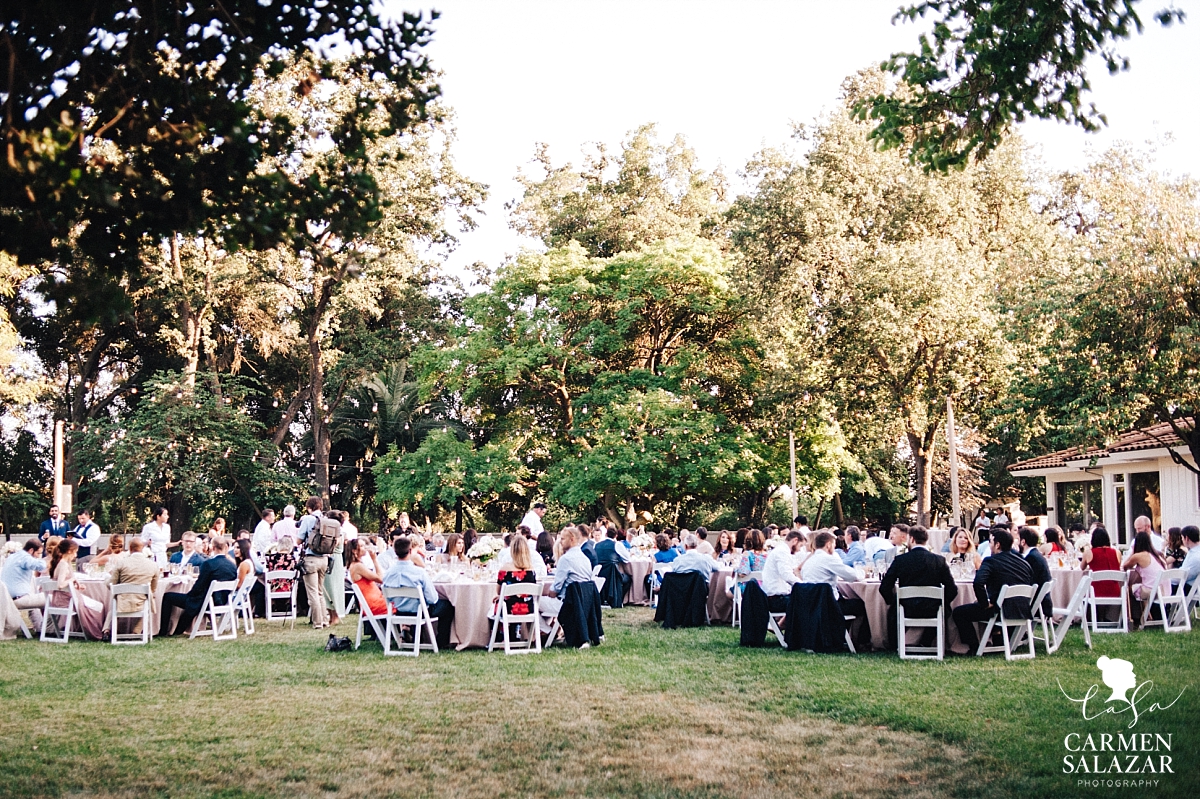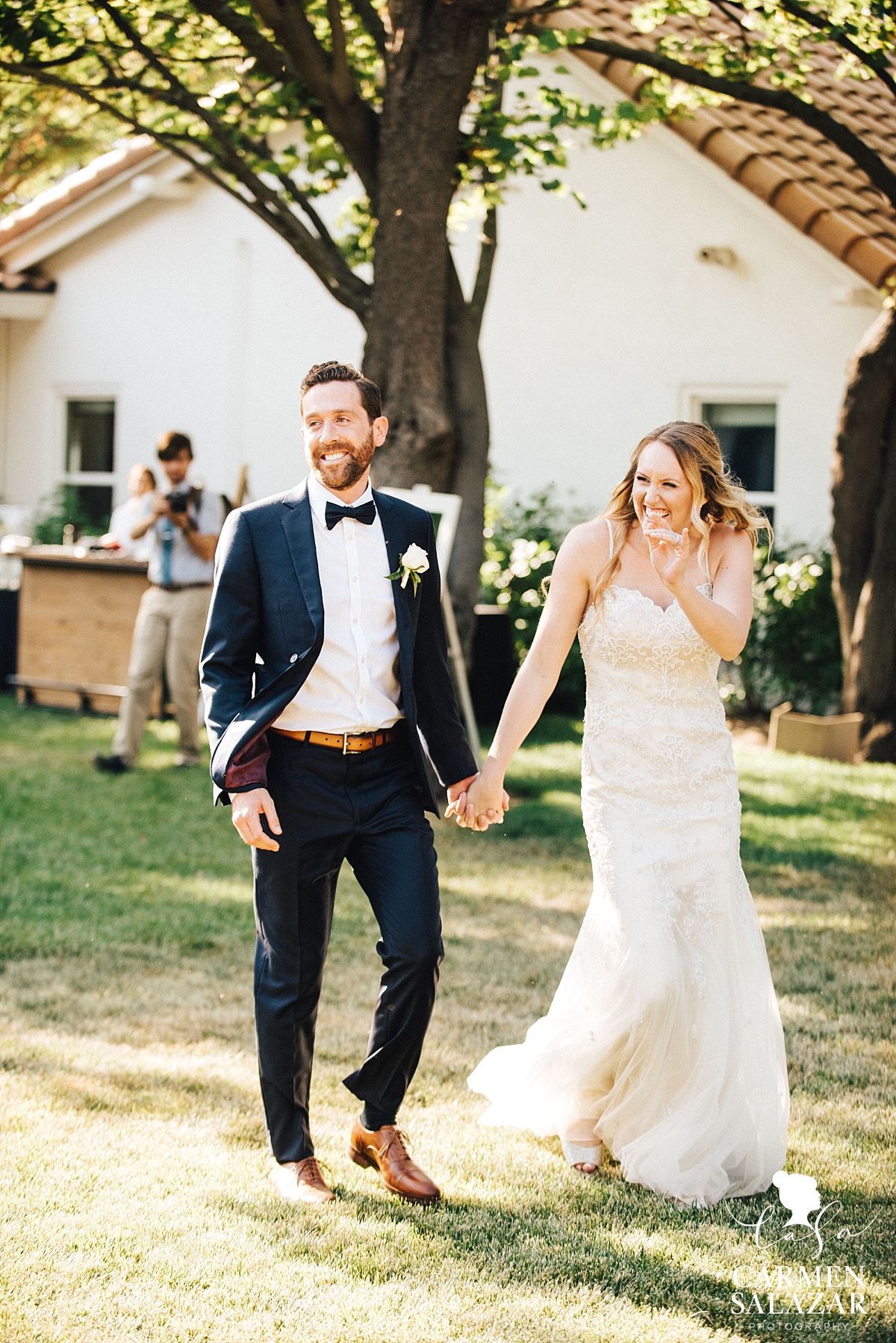 After sweeping her off her feet at a UC Davis houseboat party, I had a good feeling that Nick would also sweep Molly off the dance floor.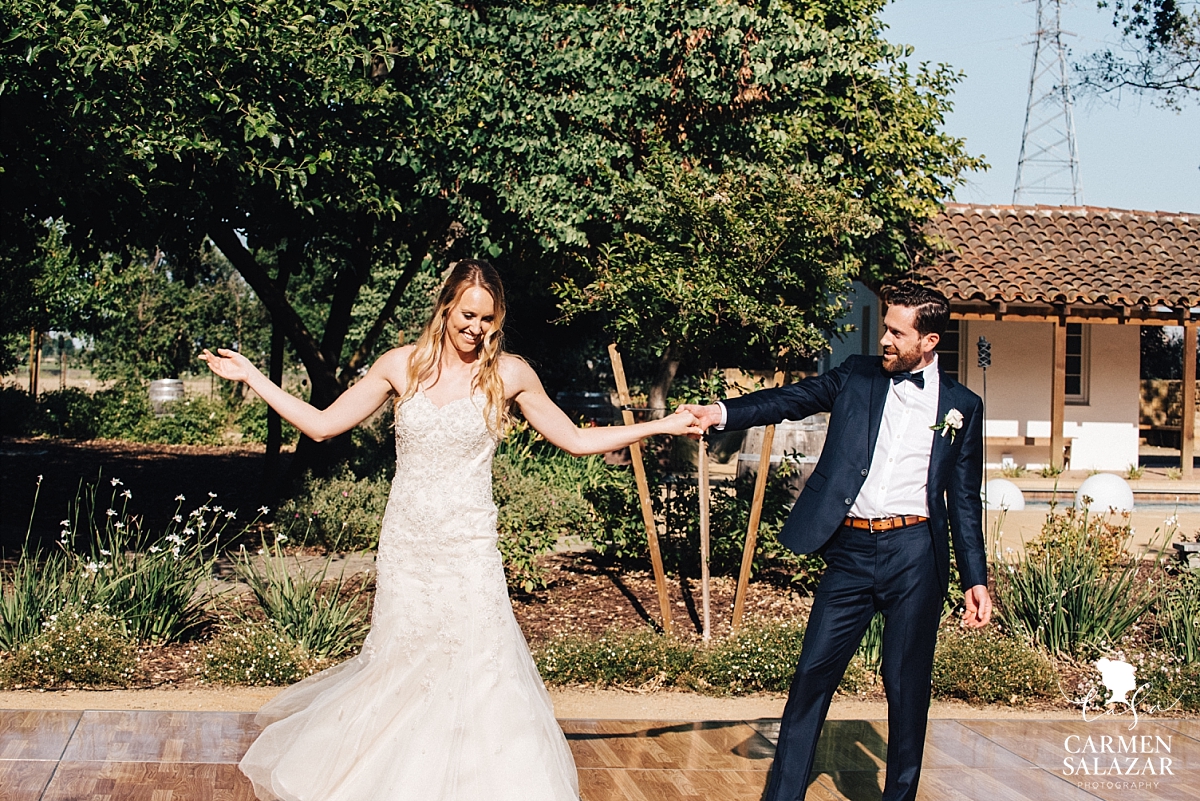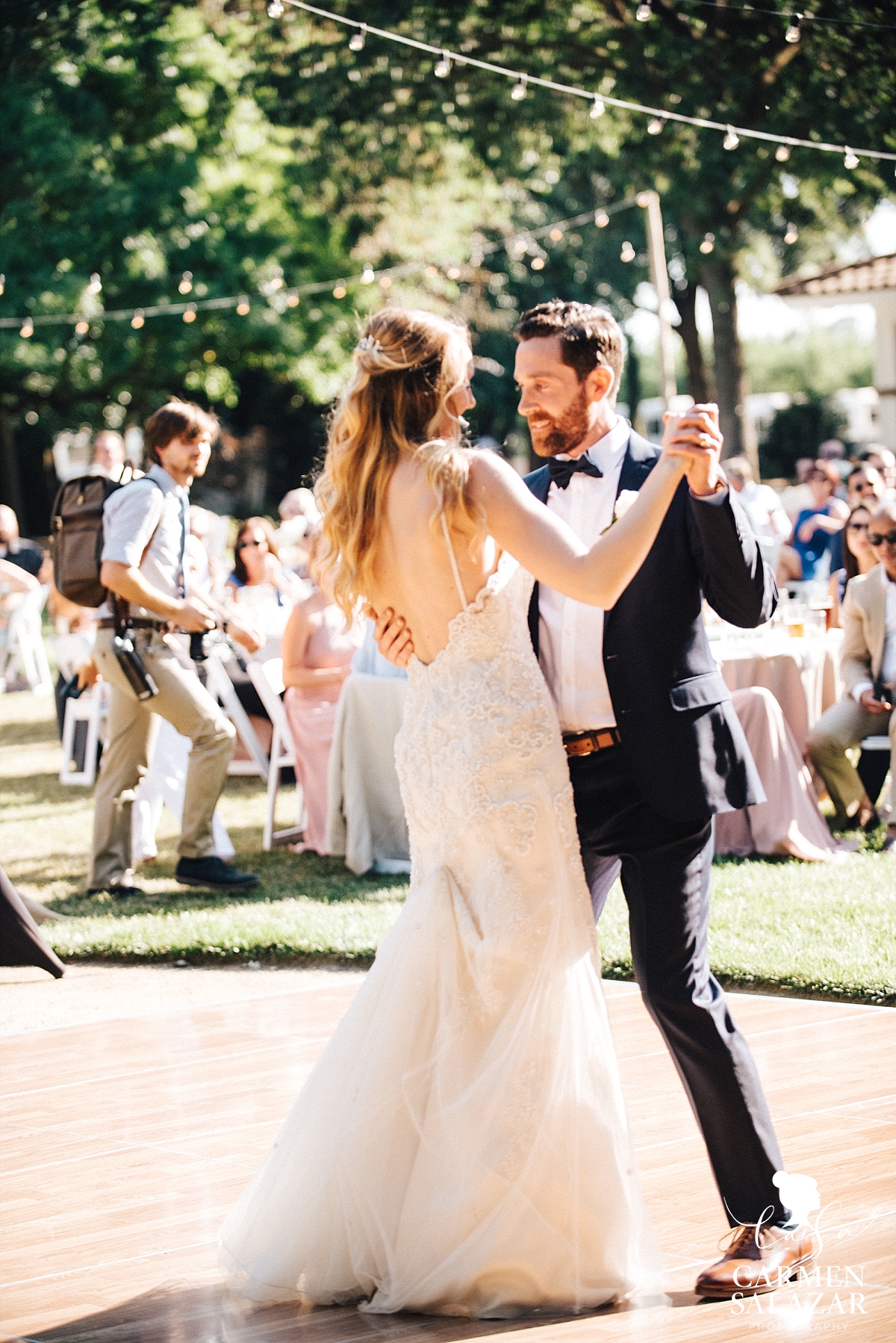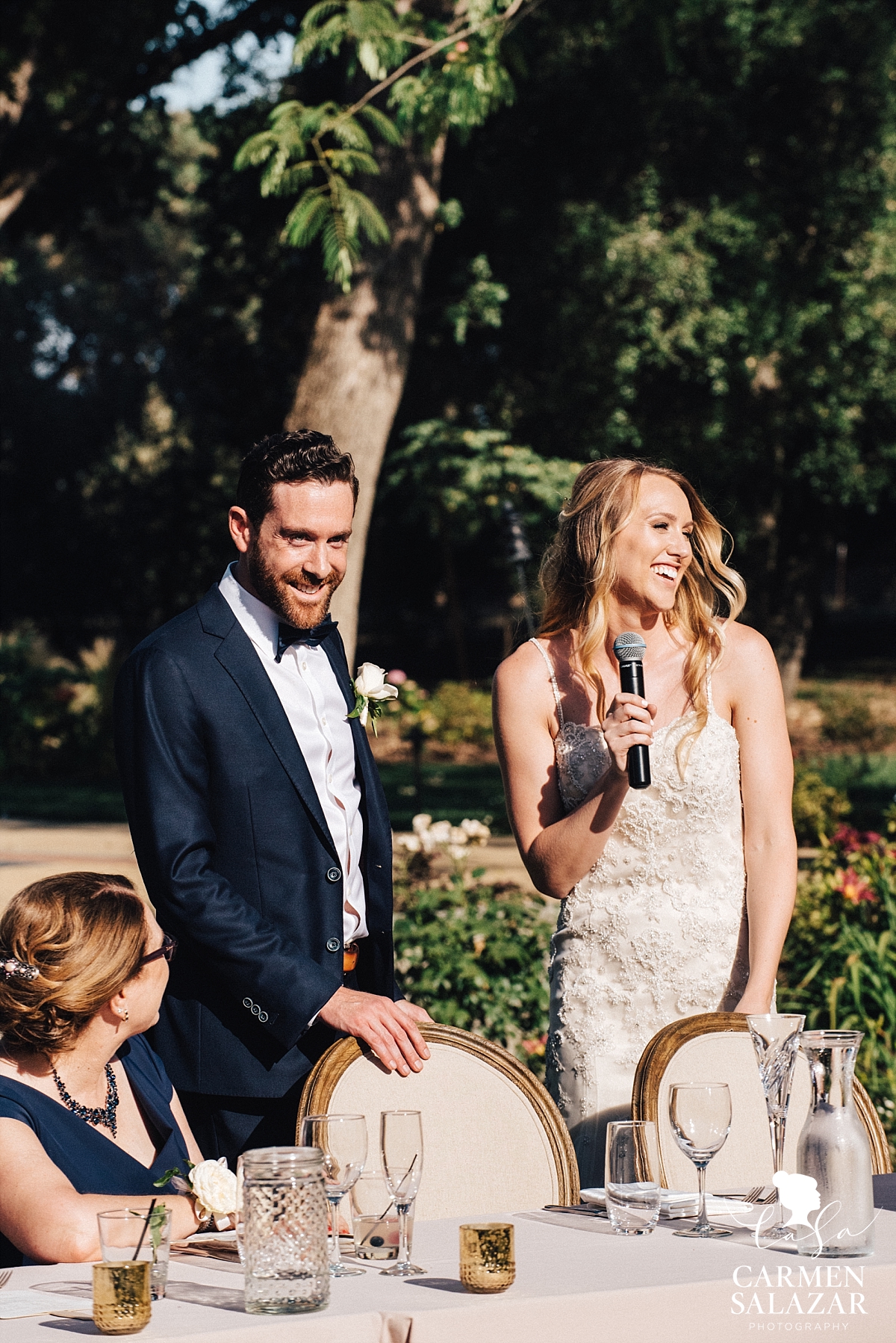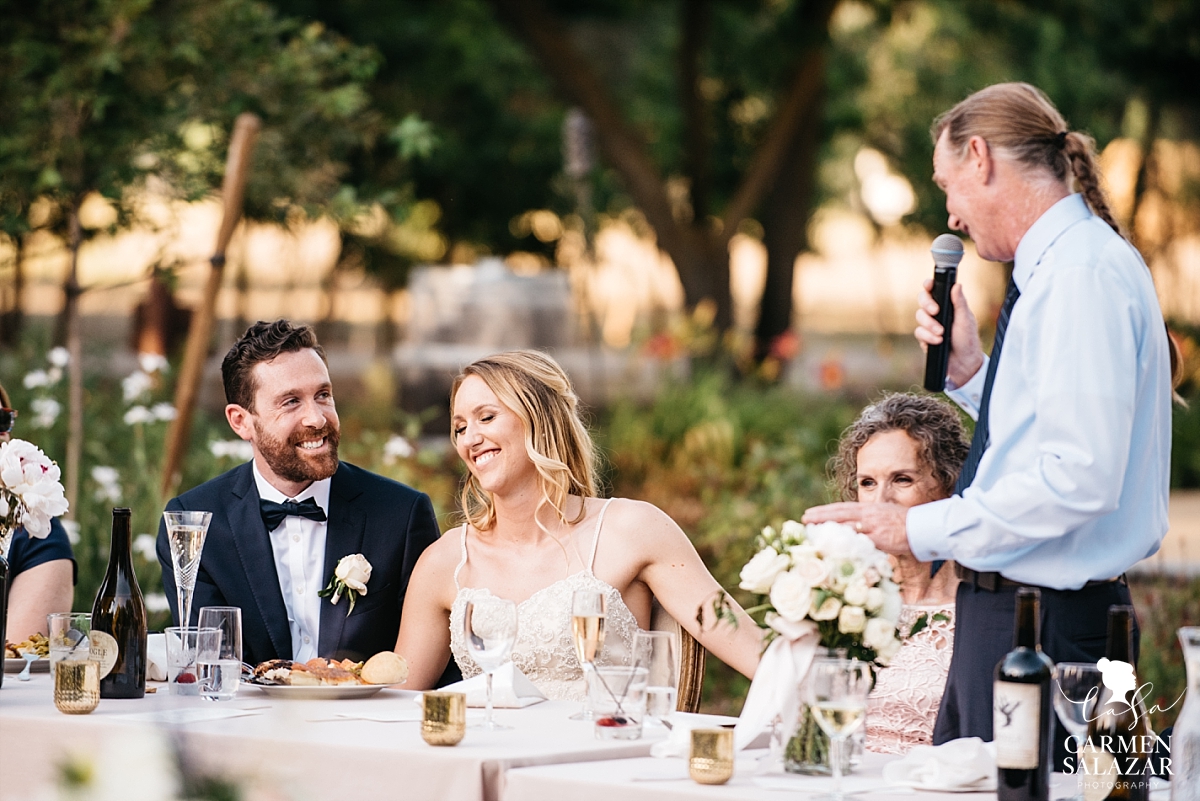 The dads had every guest giggling over the bride and groom!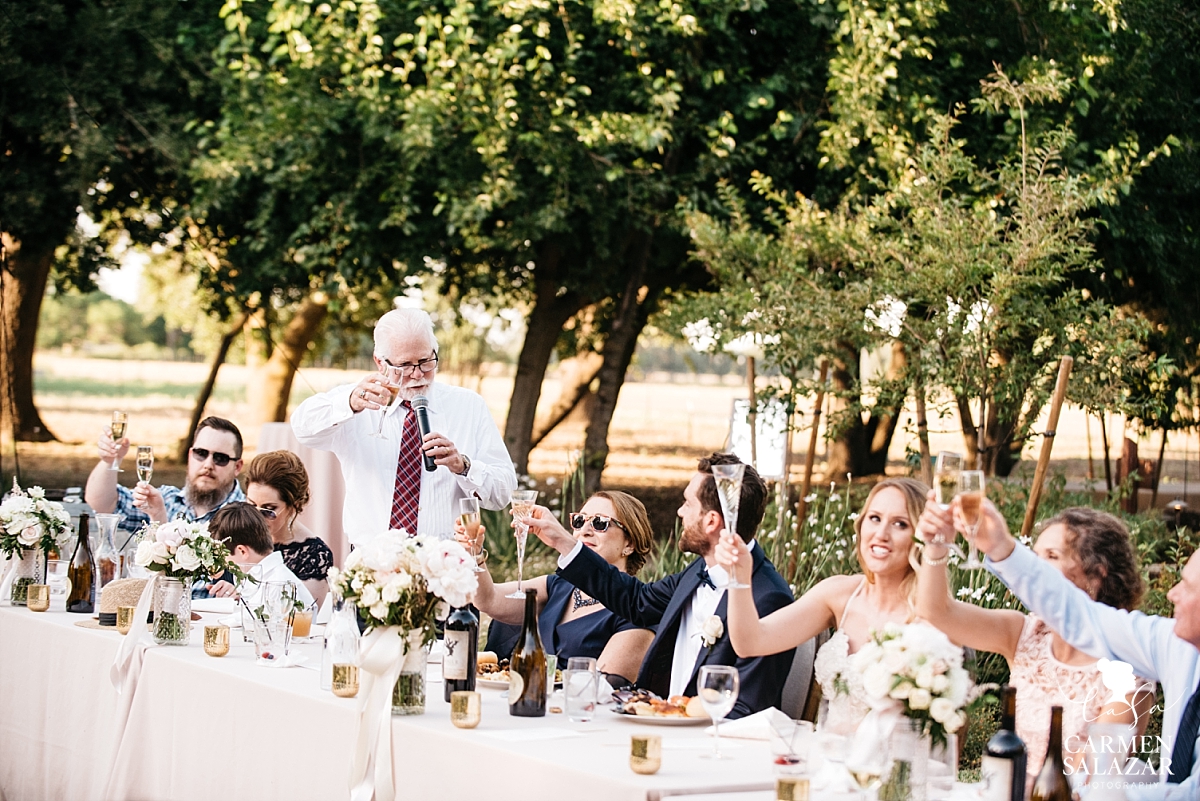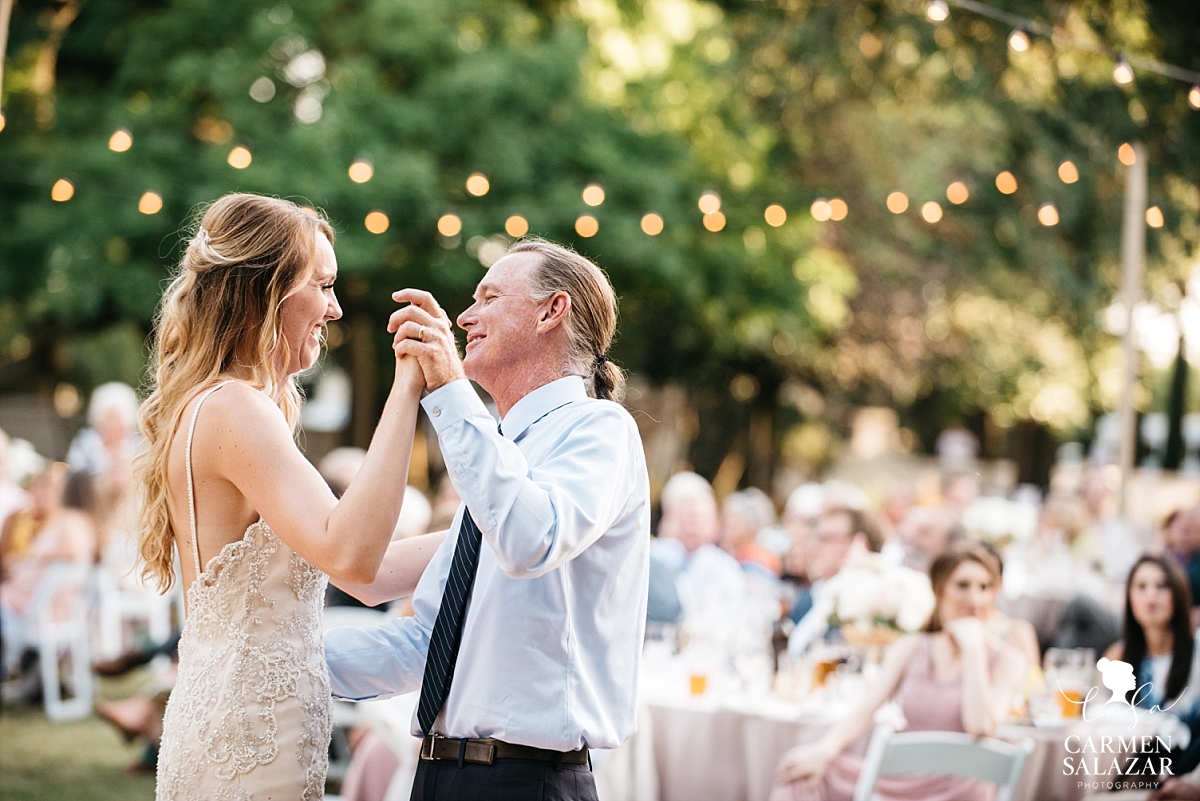 Their parents could not be prouder!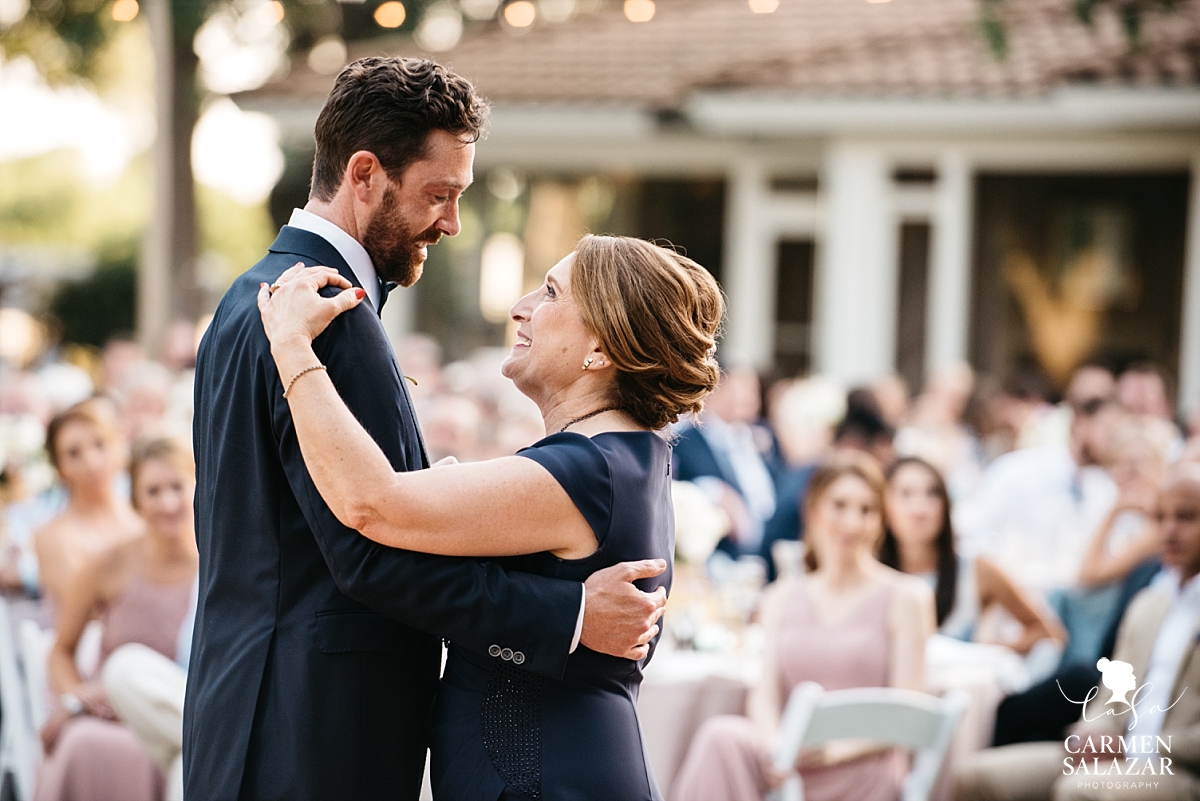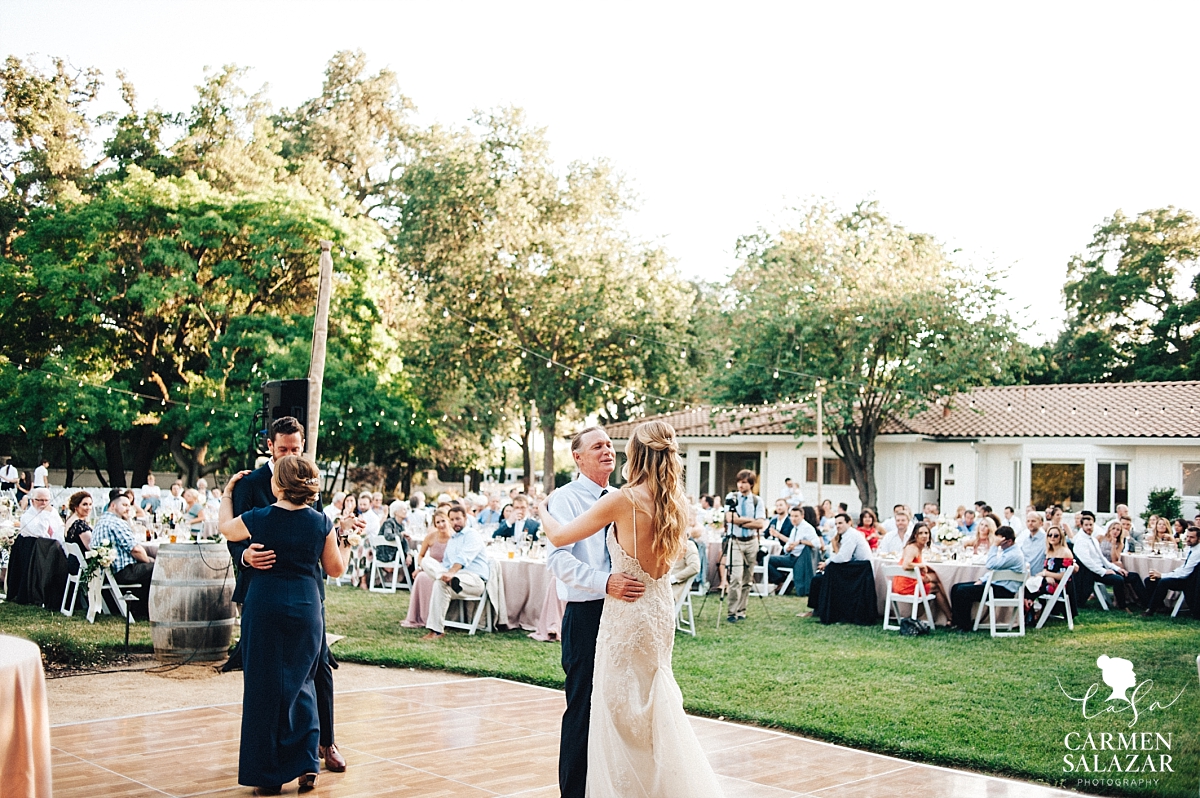 By the look of the anniversary dance, lots of love was in attendance!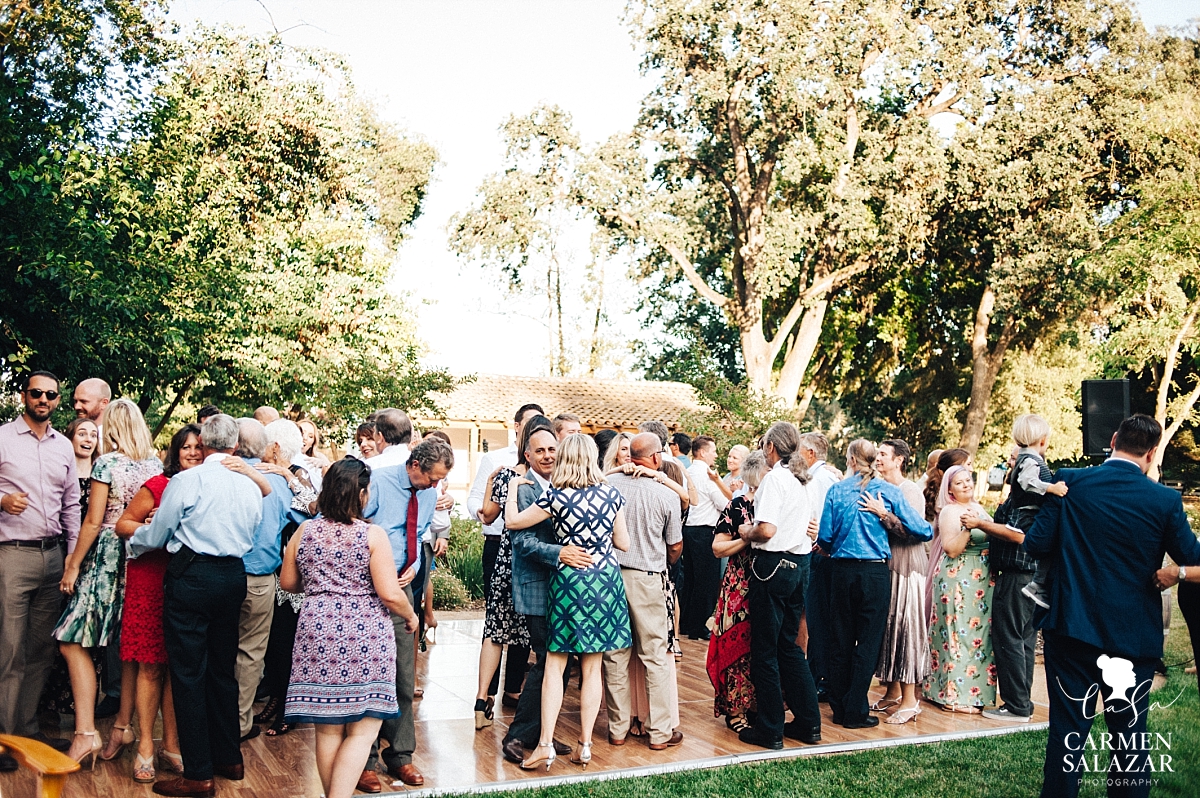 After many incredible married couples left the dance floor — Molly's grandparents were the champions (closely followed by Nick's grandparents).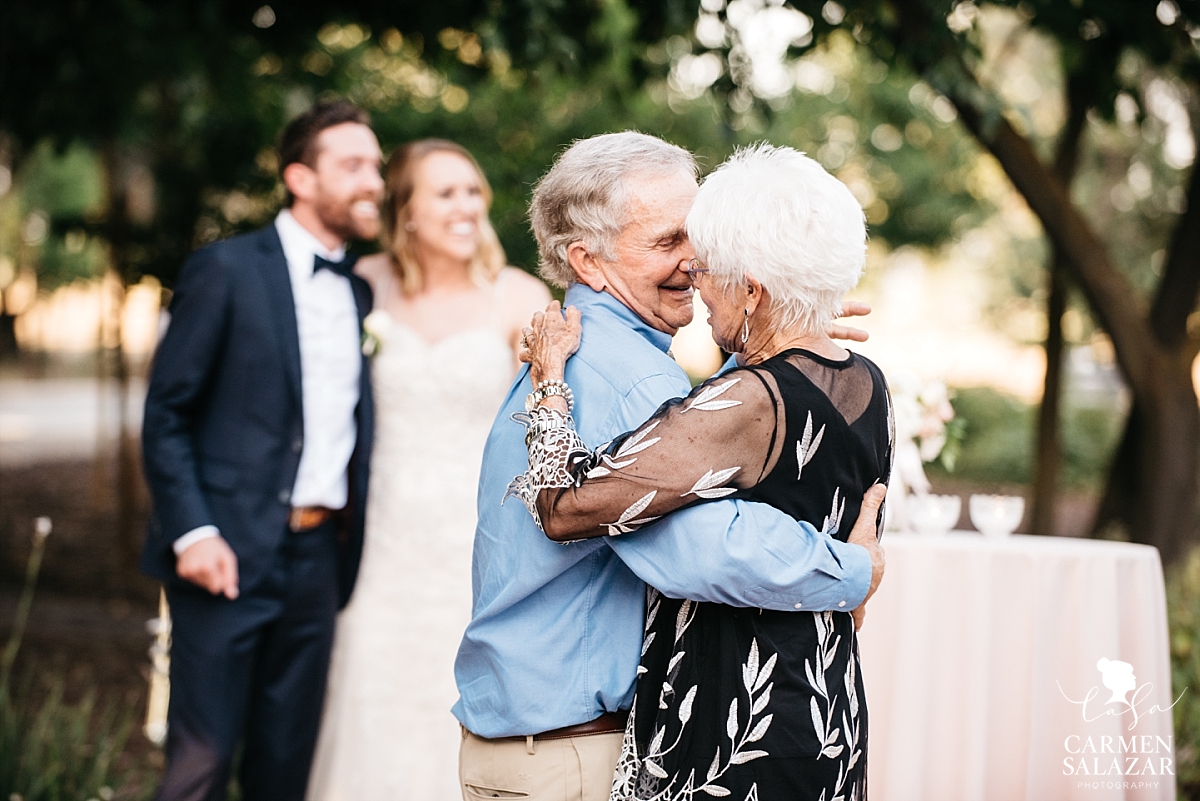 Instead of a bouquet toss, Molly gave her grandmother her bouquet as the prize.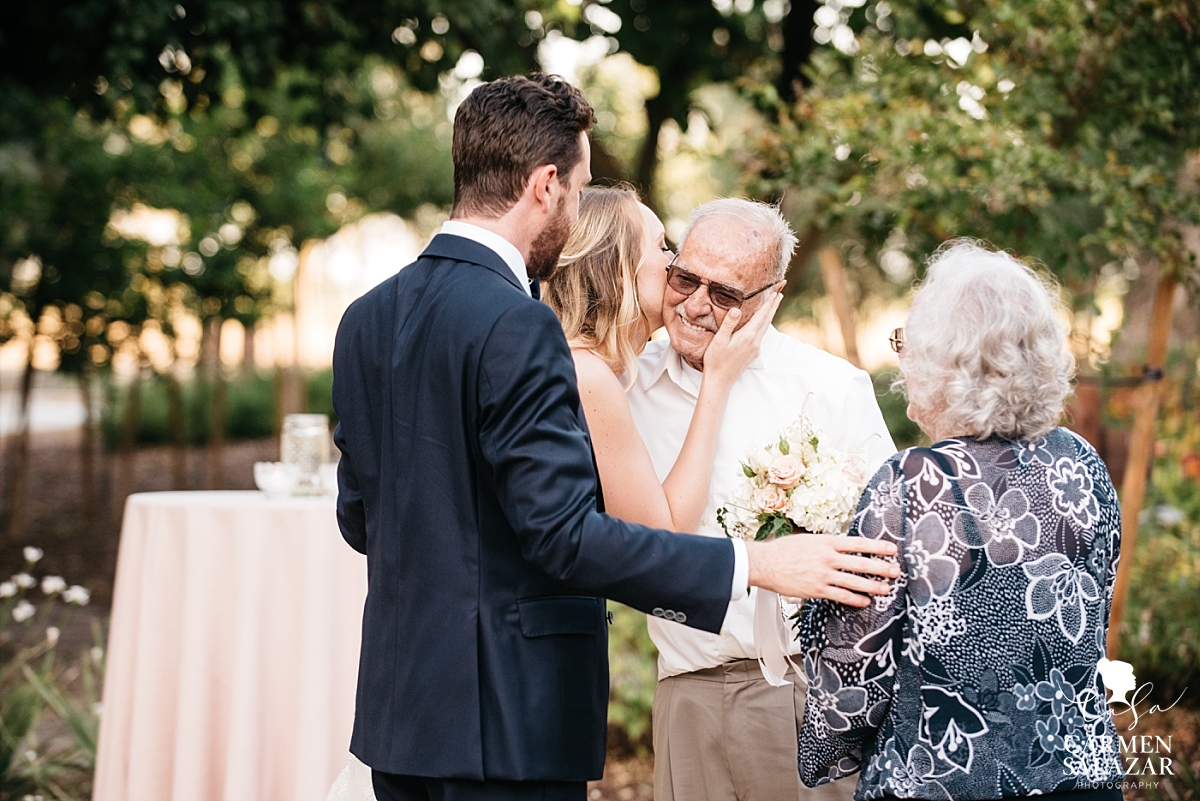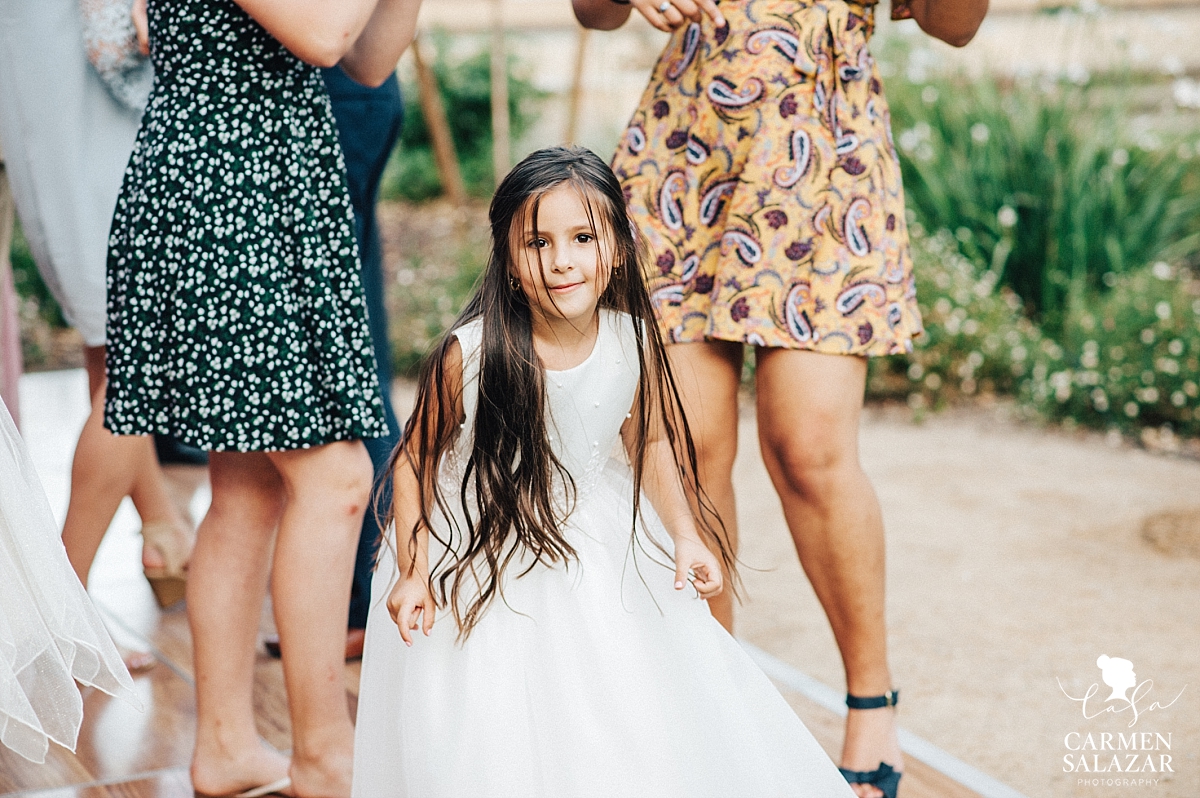 The Maples has so much to offer their guests. From bocce ball to lovely lounge areas, it is a truly gorgeous venue!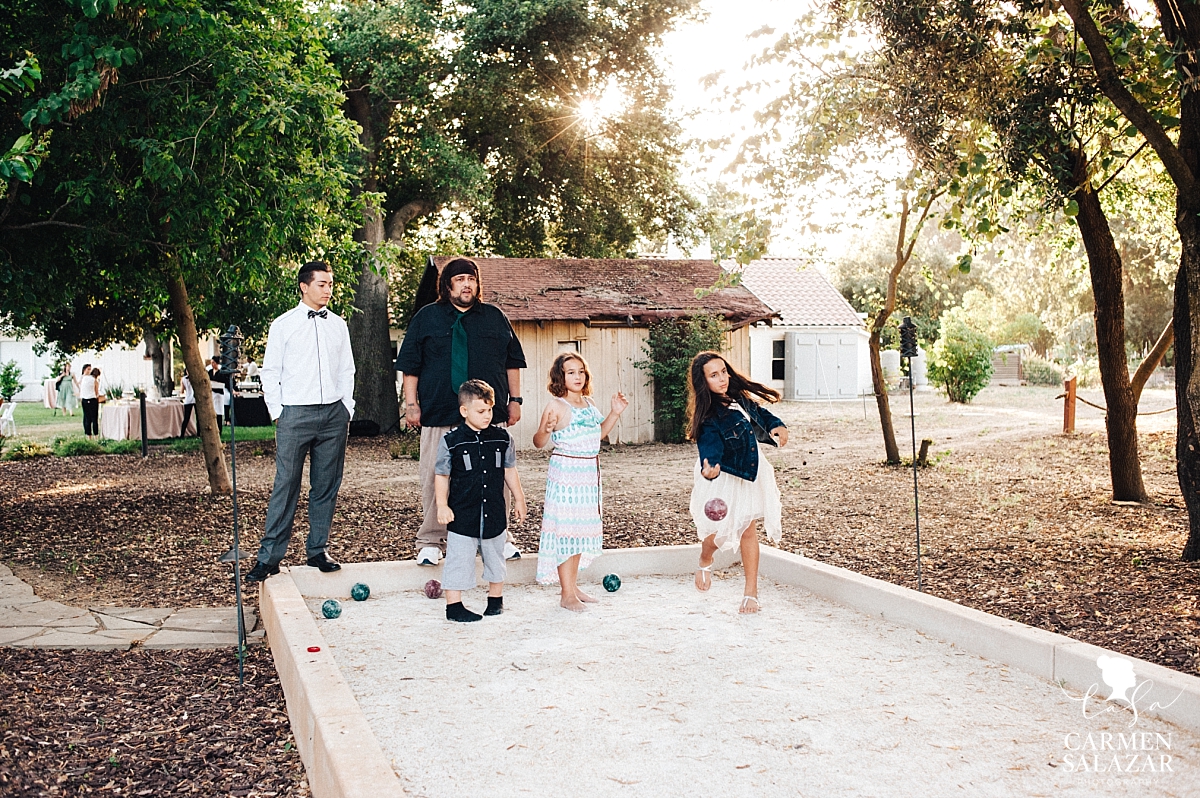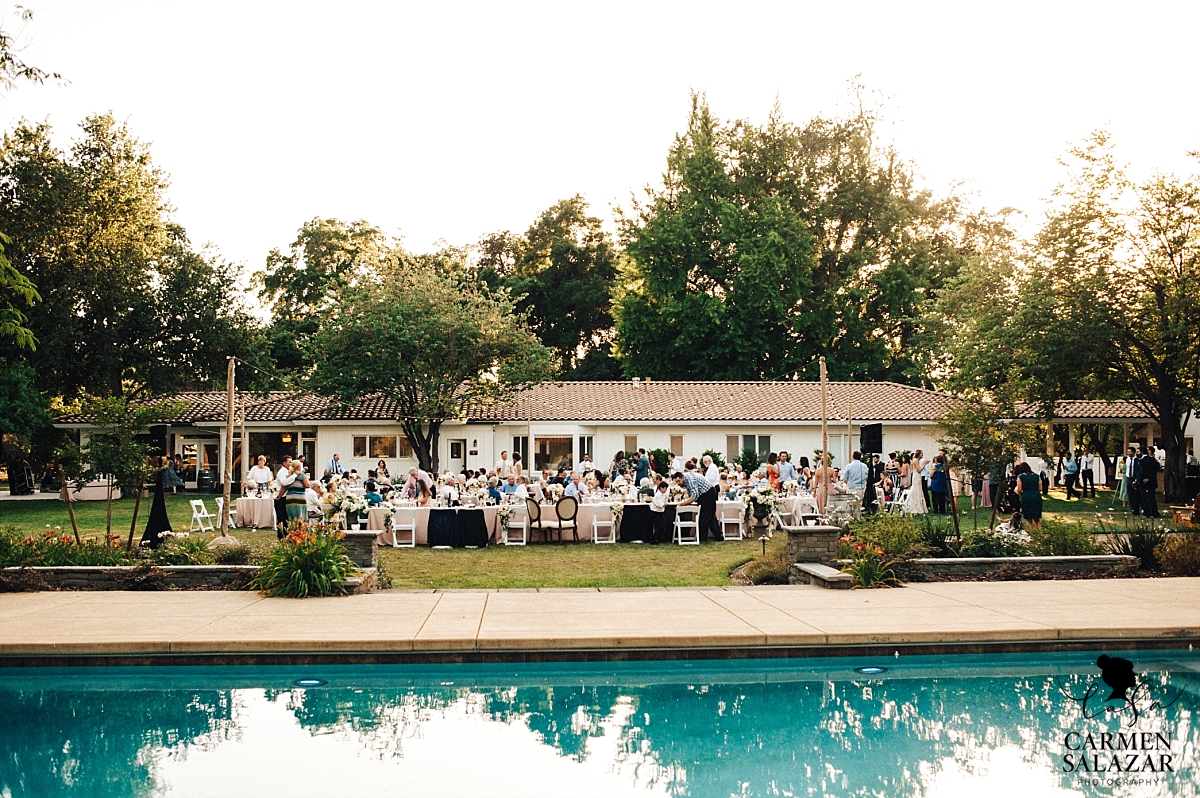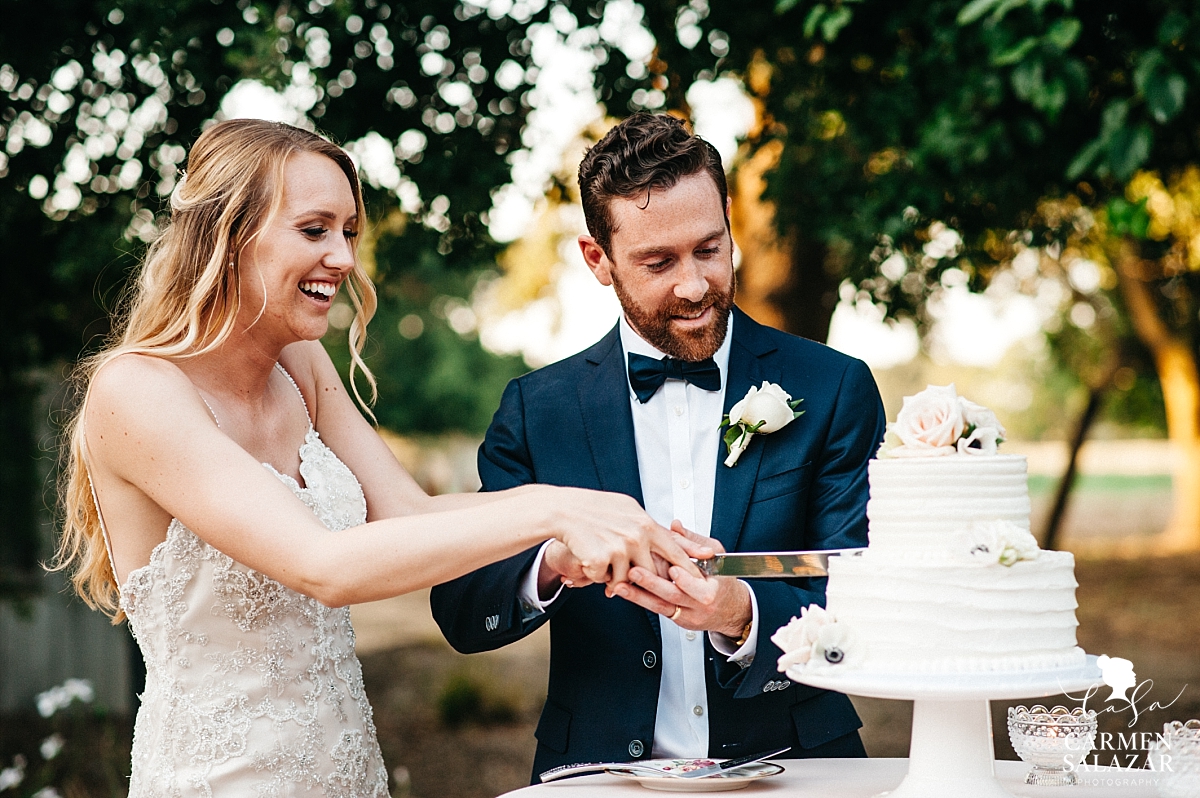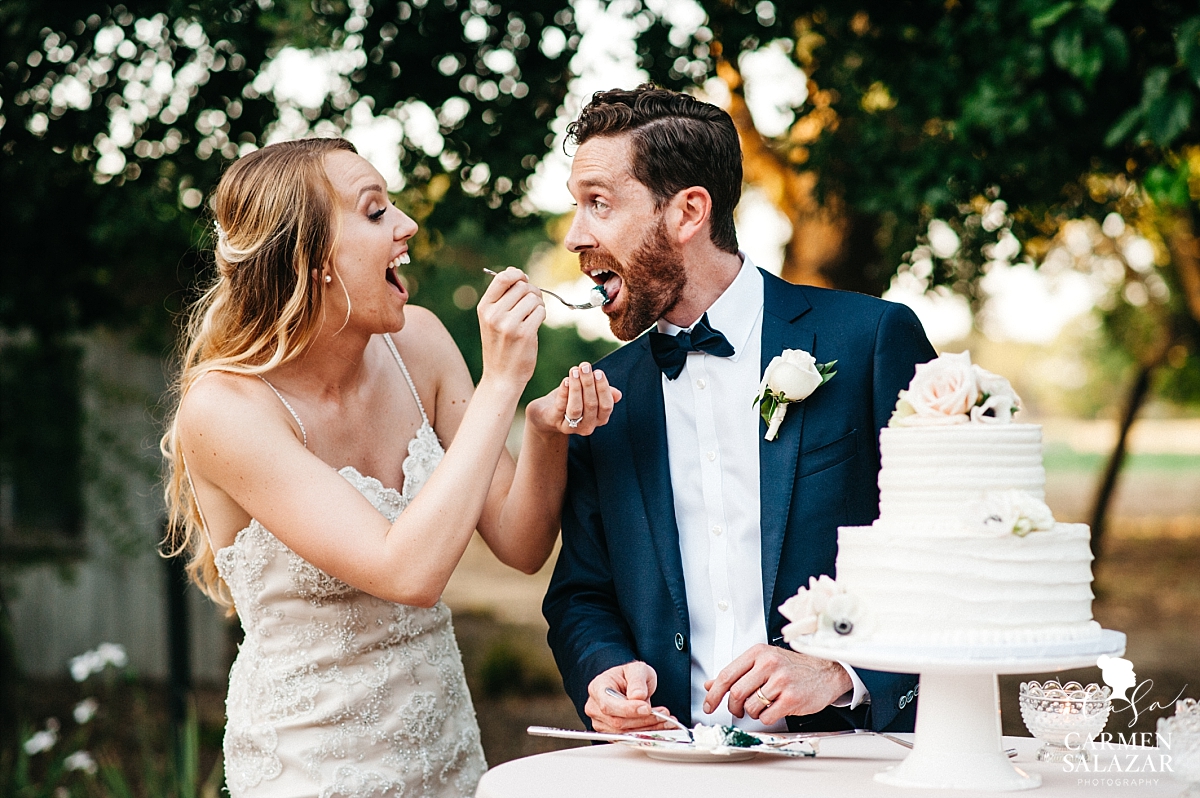 I just have two words… BLUE. CAKE.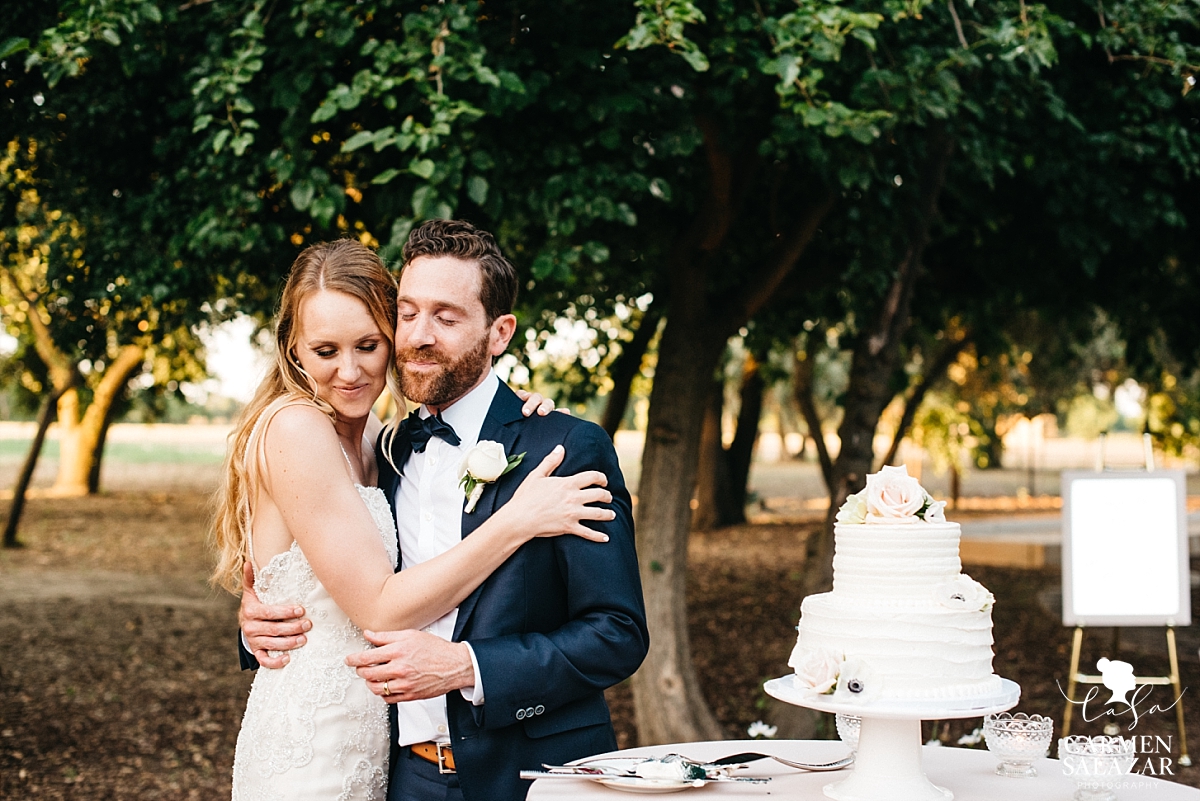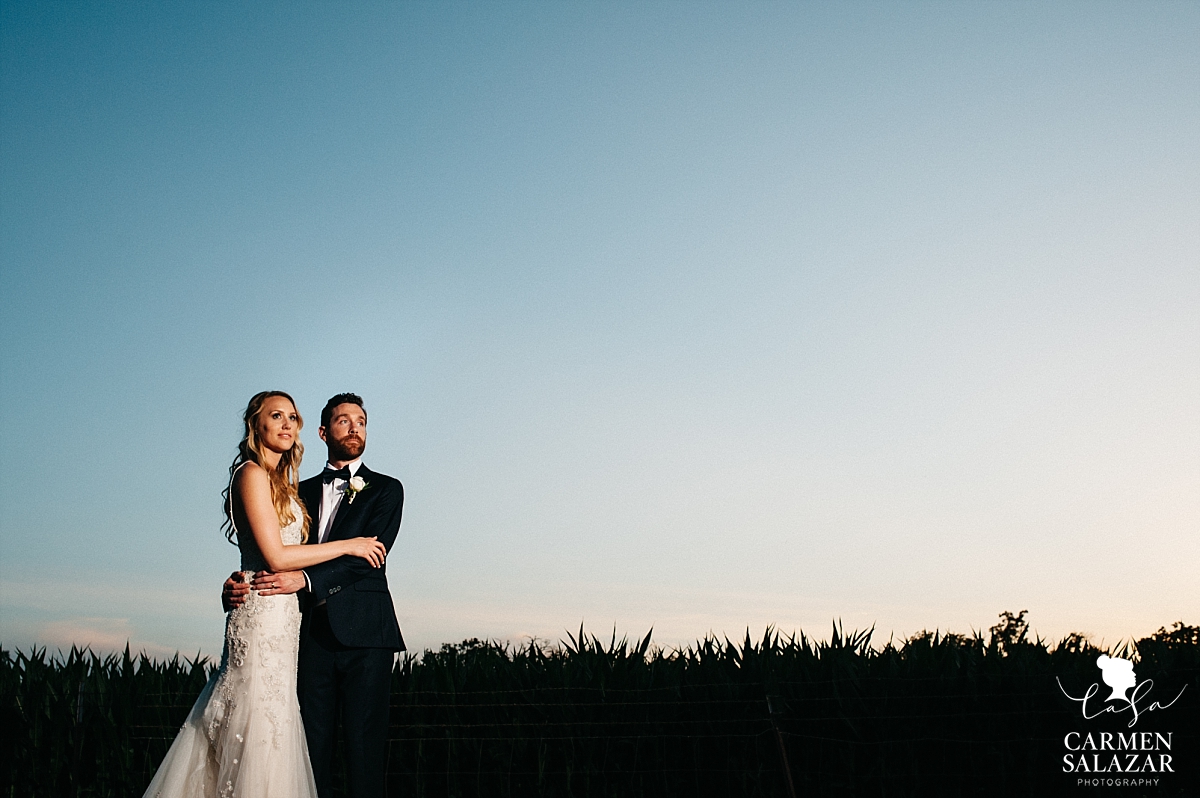 We snuck the newlyweds out for an epic sunset and a chance to explore more of the property!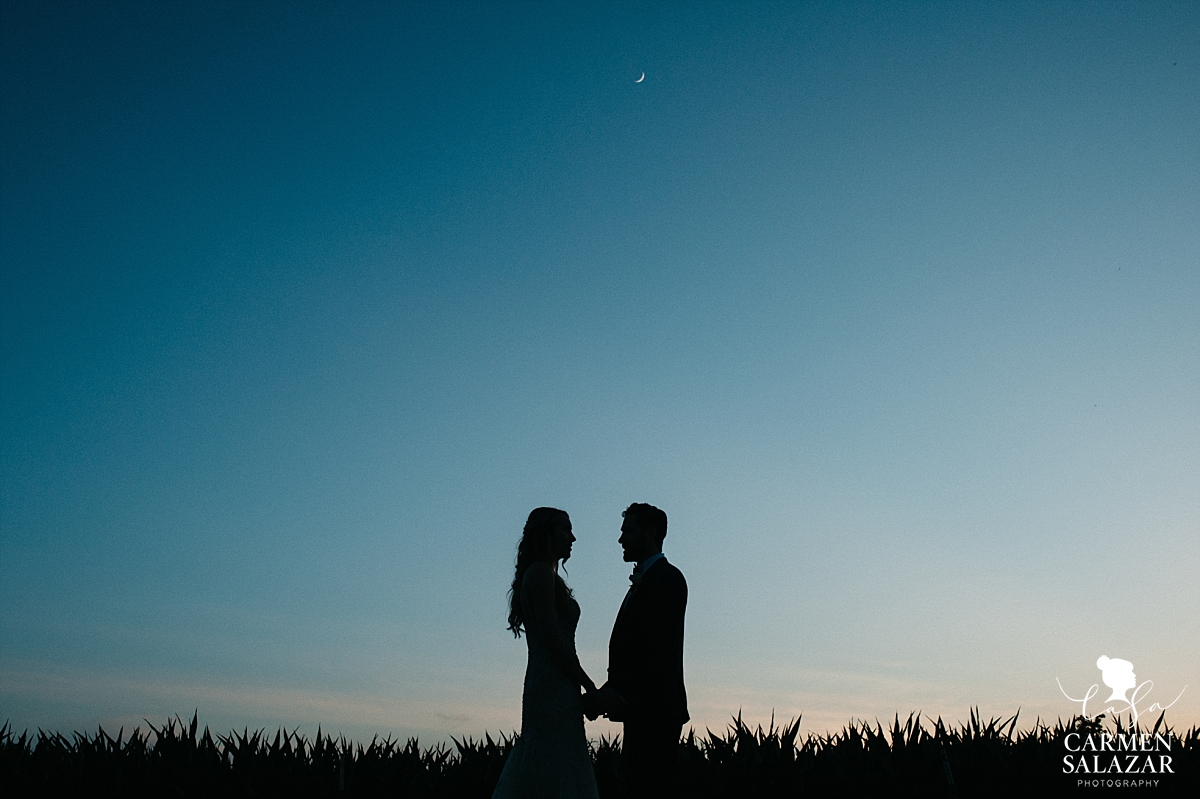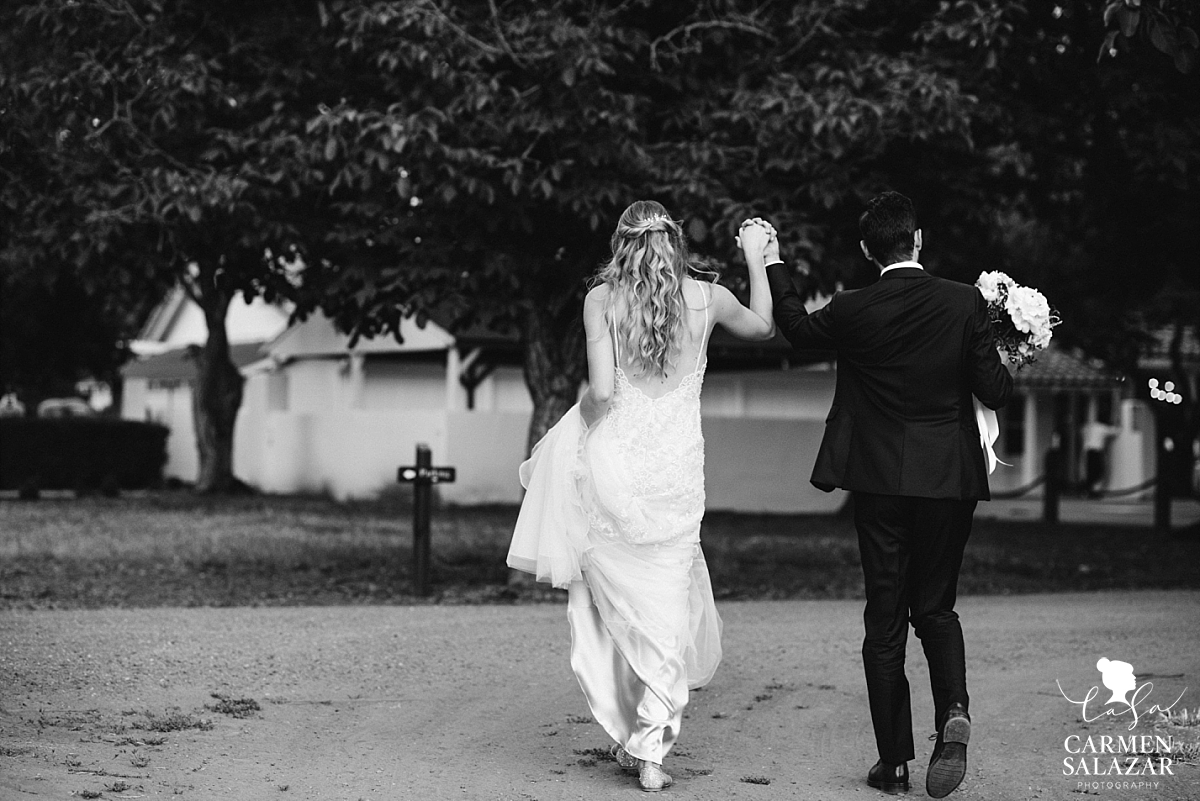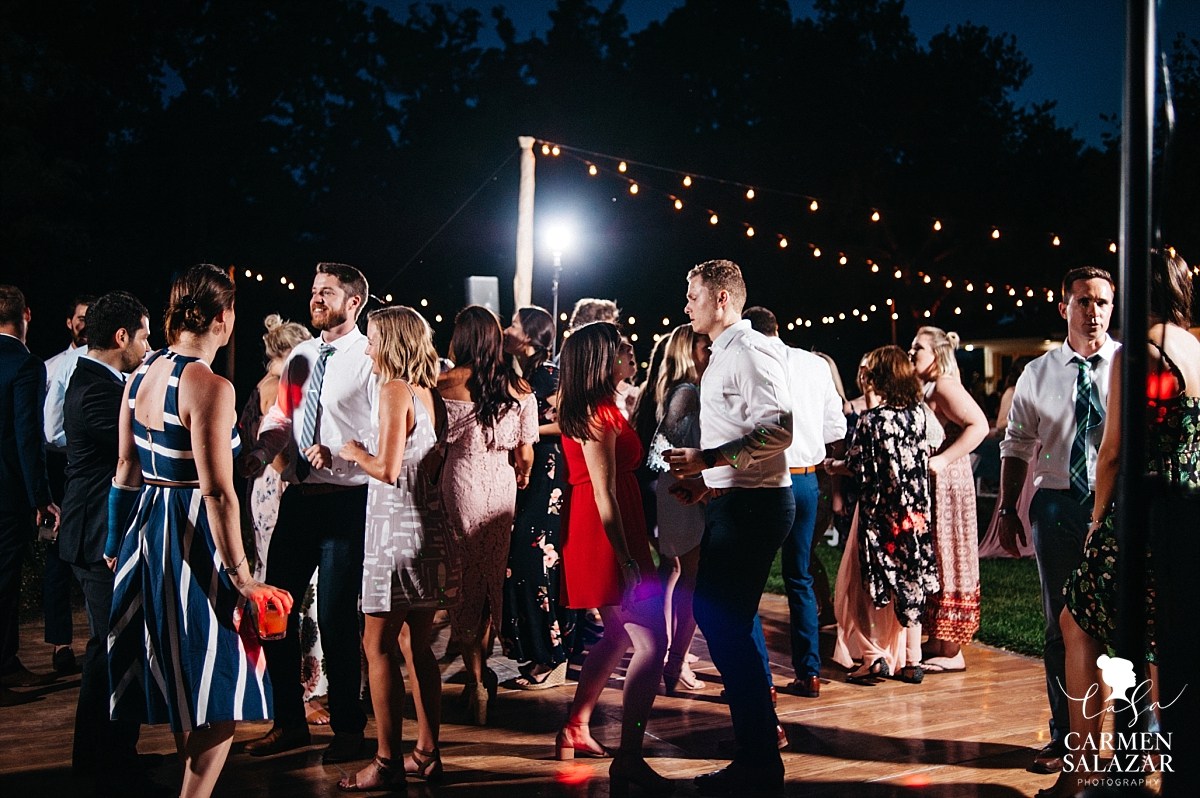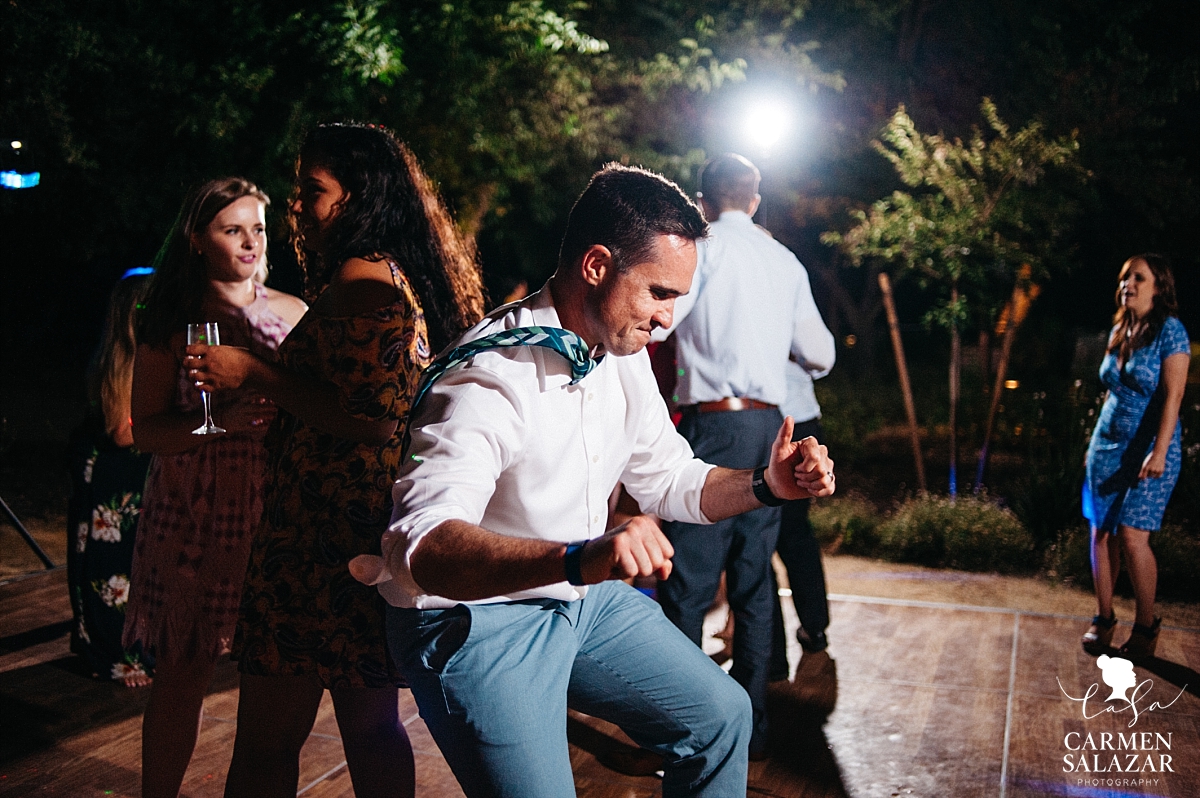 Molly's closest friends and family tore up the dance floor… and maybe popped a bottle of bubbly or two!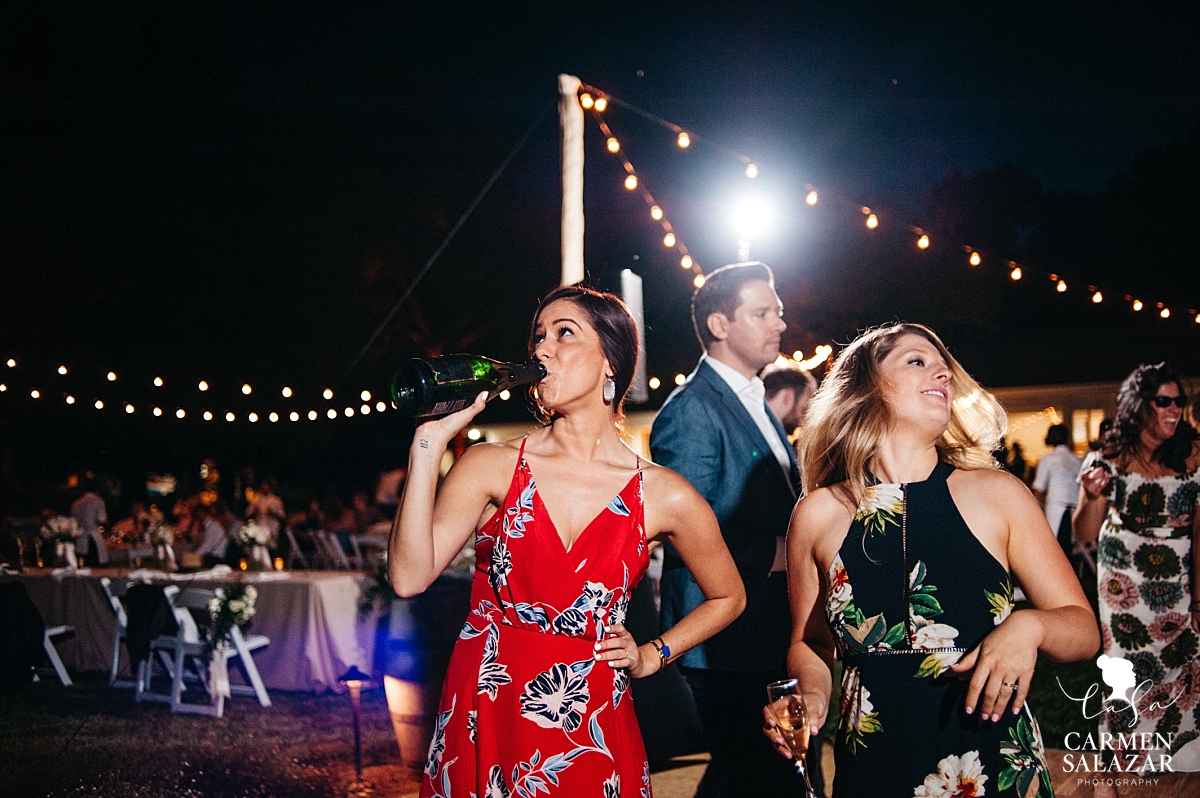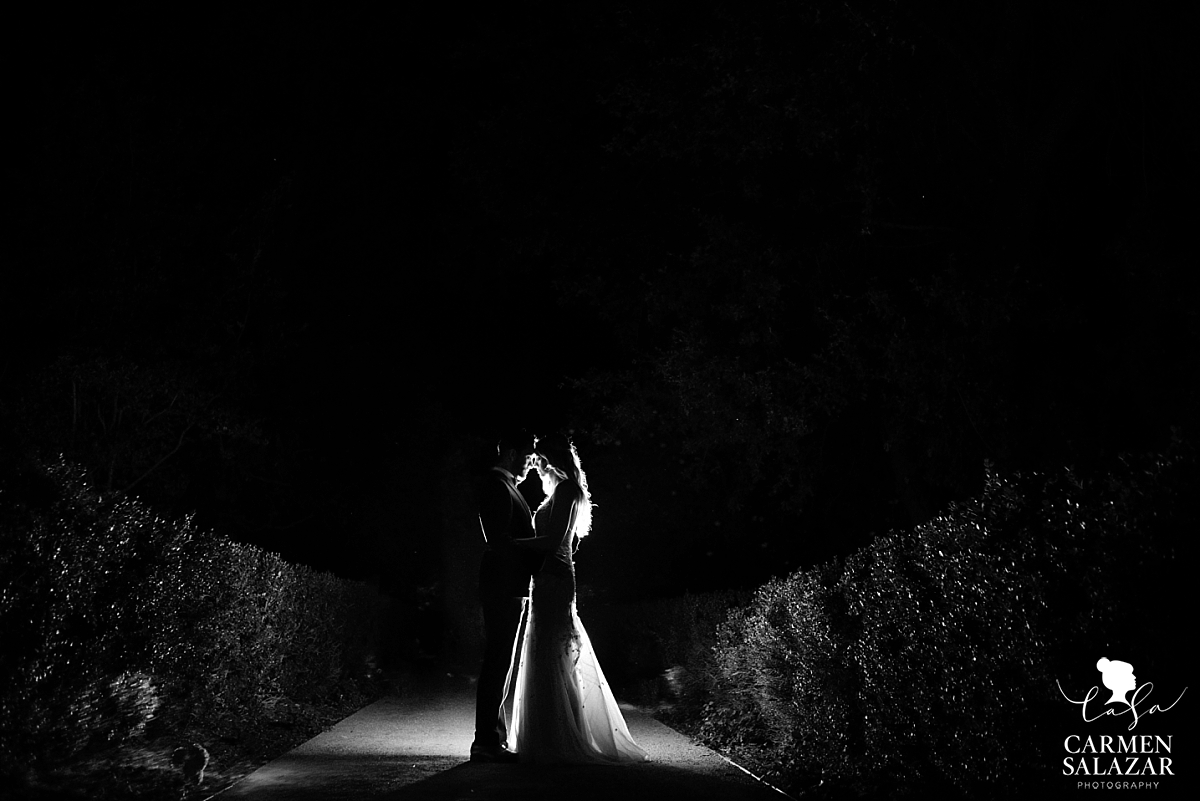 Congratulations Molly and Nick — this 10th year of your love story is a beautiful start to many more decades of love!
Venue – The Maples
Event Designer – Events By Rebecca
Makeup – All Dolled Up
Flowers – Galeazi's Floral Designs
Event Rentals – Celebrations Party Rentals
Caterer – Tommy J's Grill & Catering
Music – DeBorba Events